Yogi Surprise is a yoga-inspired monthly subscription box designed to complement your way of living. Each monthly box contains 6-8 products picked by experienced yogis to complement your yoga practice and your life! It's like getting a care package every month! From now on, the box will be this lovely purple color! I love how zen, but happy it looks!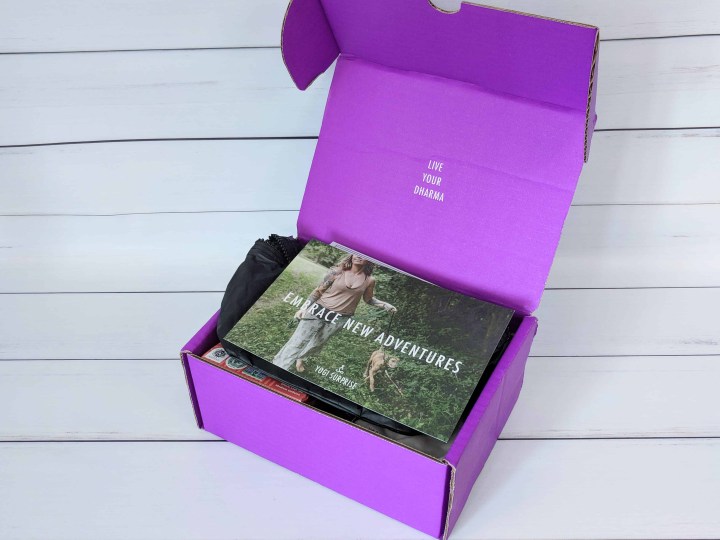 DEAL: Get 25% off your first box! Use coupon code HELLO25.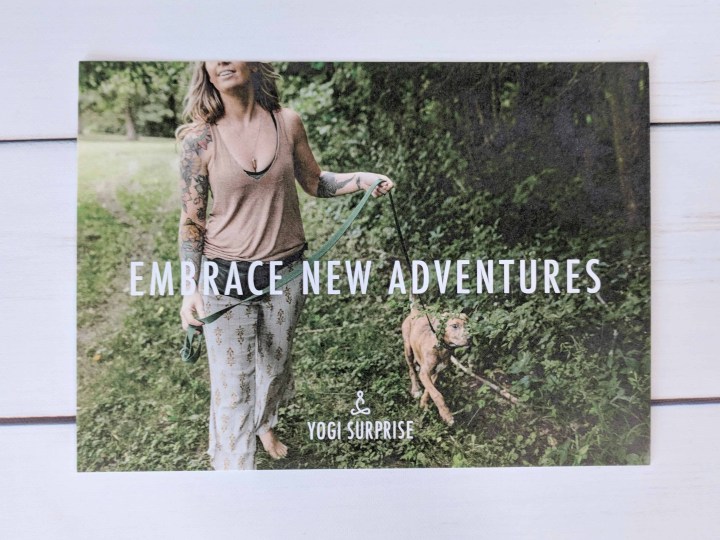 Every month we get a little information card with the theme and the list of items. This month's theme is Embrace New Adventures! Every thing in this box has been hand picked to take our practice outdoors!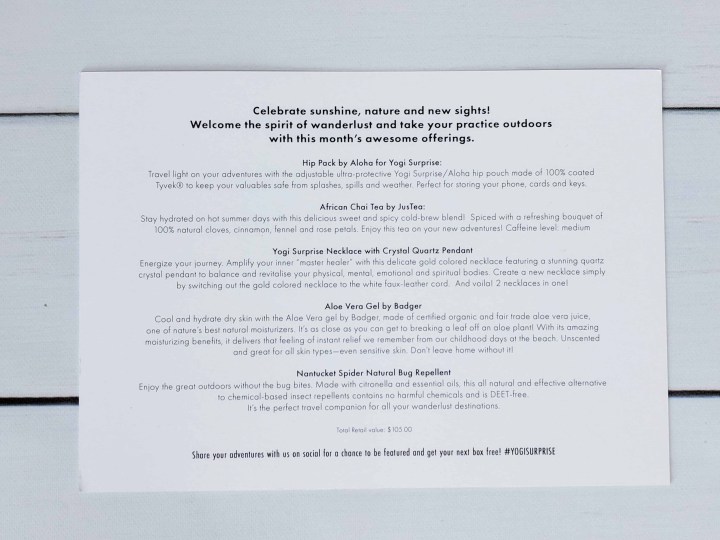 The back of the information card has a list of all the items.
Everything in this month's box.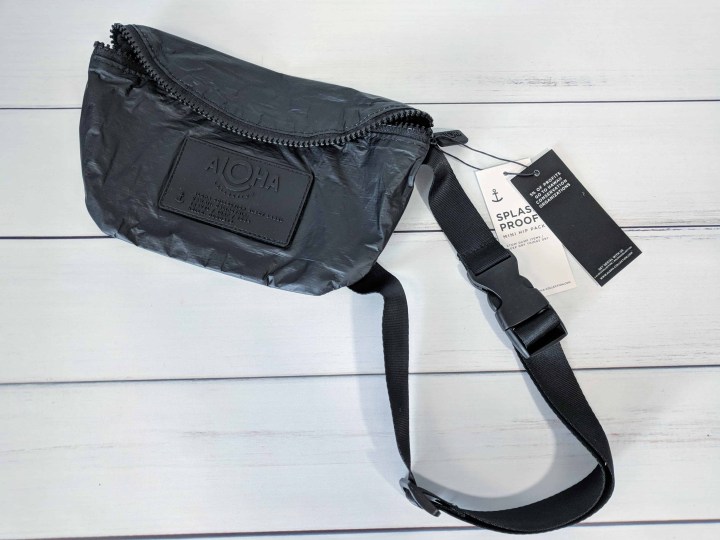 Hip Pack by Aloha. This was the spoiler item for this month. It's a small fanny pack, or a hip pouch, made with a lightweight waterproof material, with an adjustable band.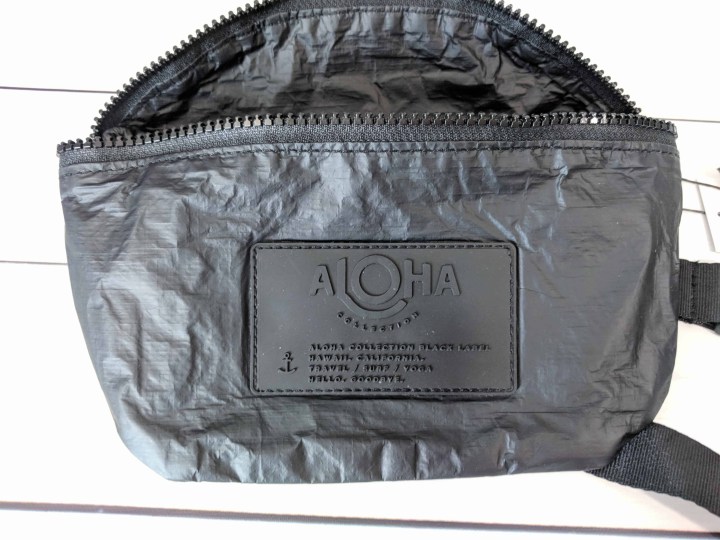 Empty, it lays flat on the body.
It's quite roomy inside, with the top part (where the zipper is) larger than the bottom. It has an inside pocket perfect for id, credit card, and other needed card.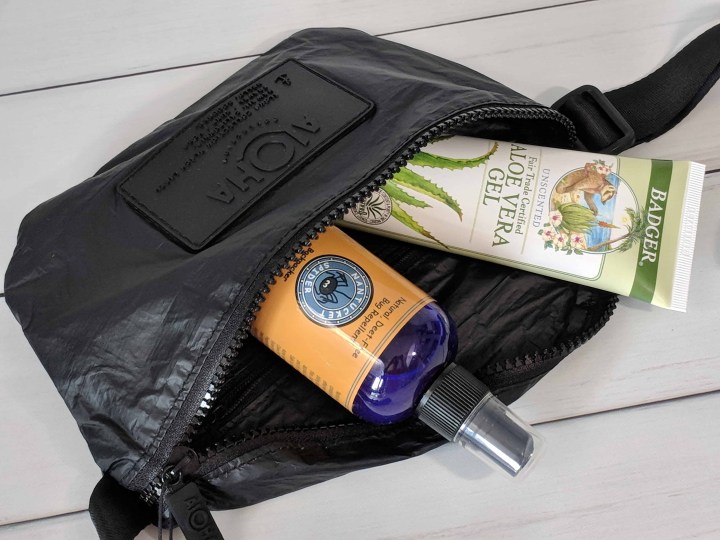 It can fit some of the other items from this month's box!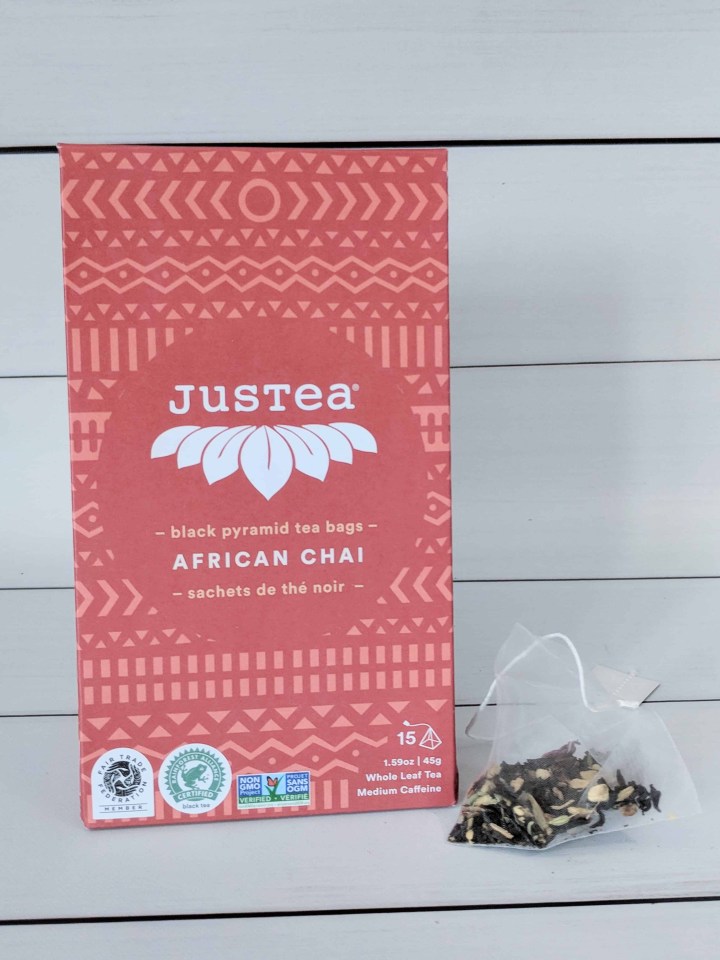 African Chai Tea by JusTea. A delicious black tea in an individual little pyramid bag. It smells lovely with a blend of fennel, cinnamon, cloves and rose petals.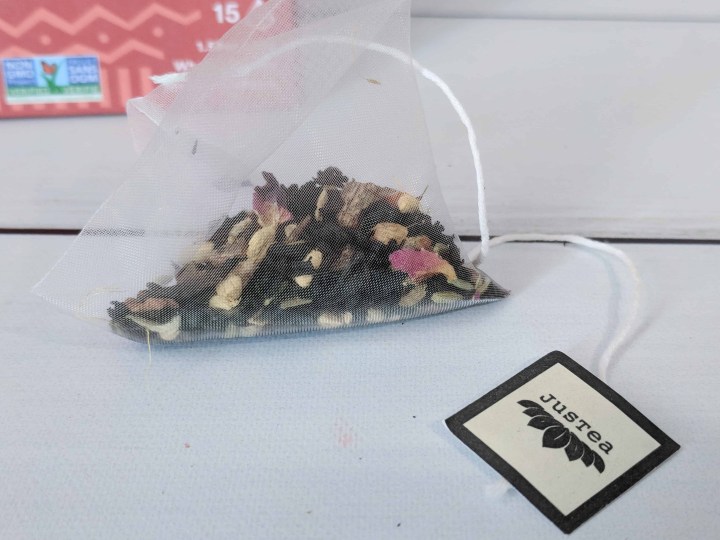 This tea can be used for hot or well-deserved iced tea! It's perfect with a bit of honey.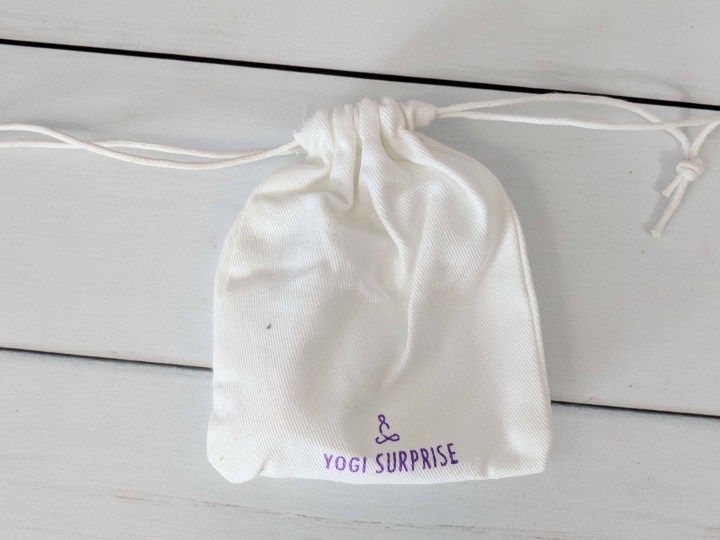 Yogi Surprise Necklace with Crystal Quartz Pendant.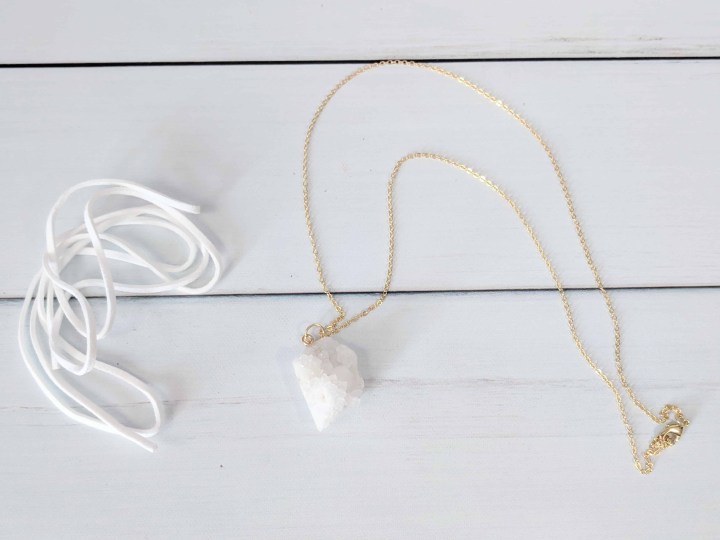 This pendant comes with two options to wear it, either a golden chain or a length of white faux-leather cord.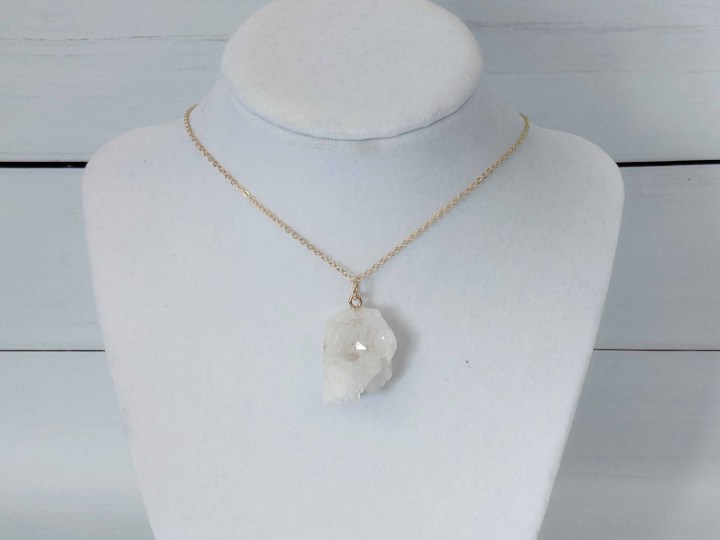 On the golden chain.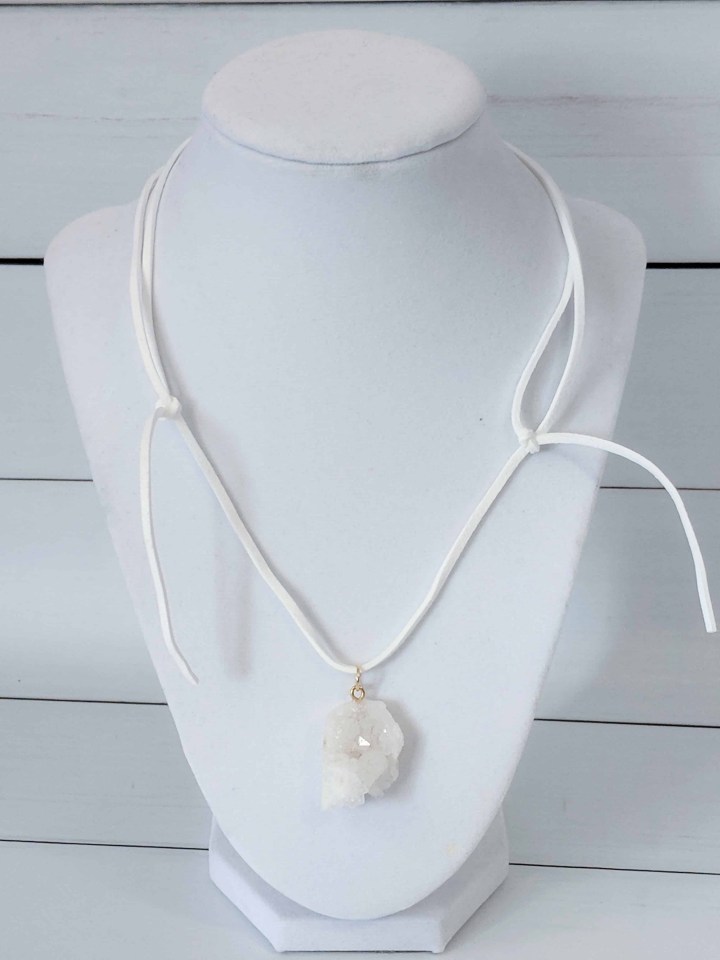 And a quick double sliding knot can turn it into a boho accessory.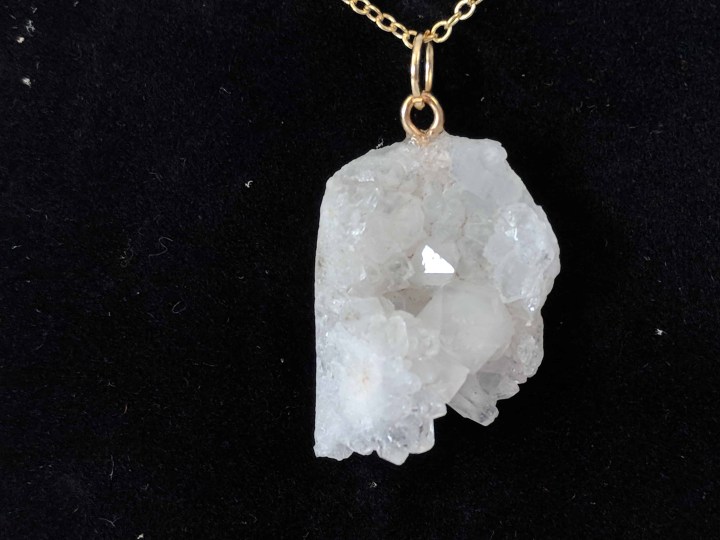 It's a very pretty quartz cluster!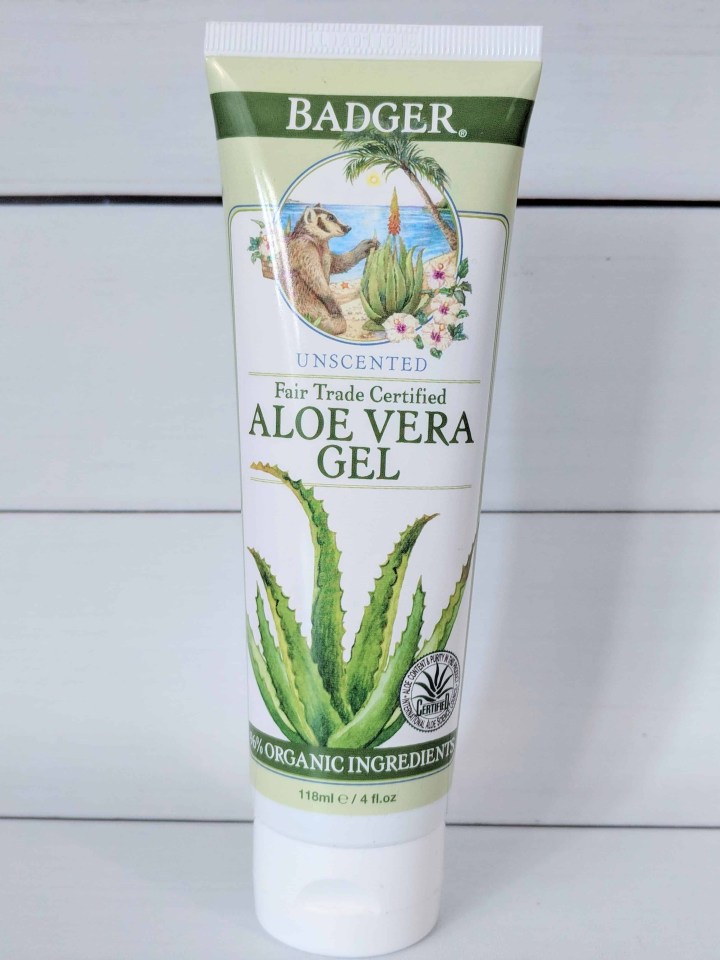 Aloe Vera Gel by Badger. With 96% of Certified Organic and Fair Trade Certified ingredients, this is a well-needed gel for hot summer days!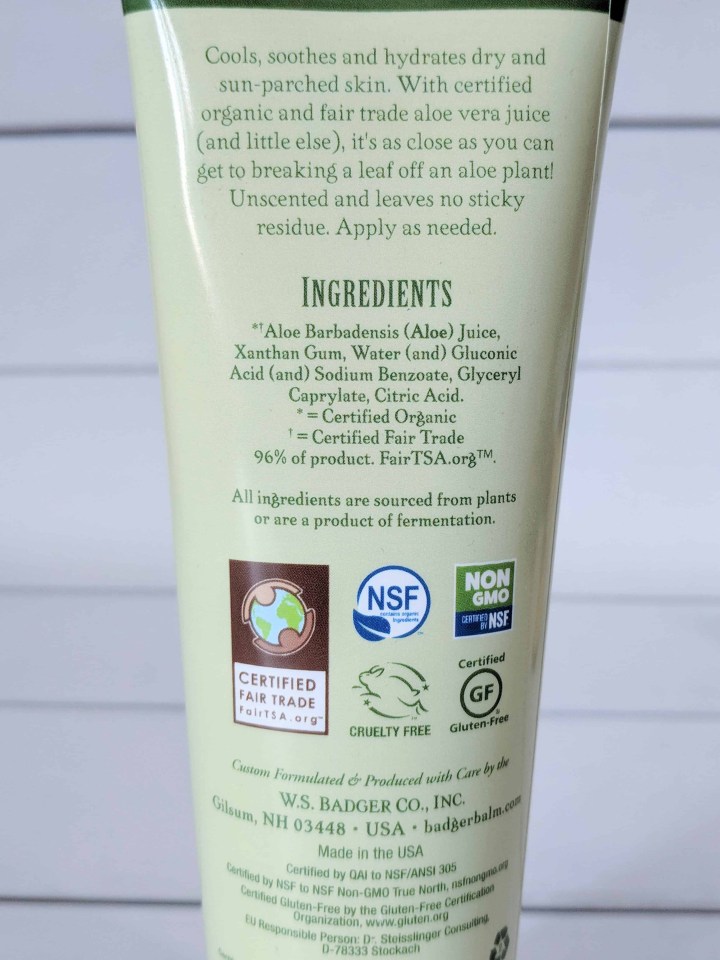 This is an almost pure product of Aloe Vera. It's cooling on the skin and perfect to moisturize the skin after time in the sun. My skin is very sensitive and reacts slightly to this products, but not when mixed with a bit of my daily body lotion.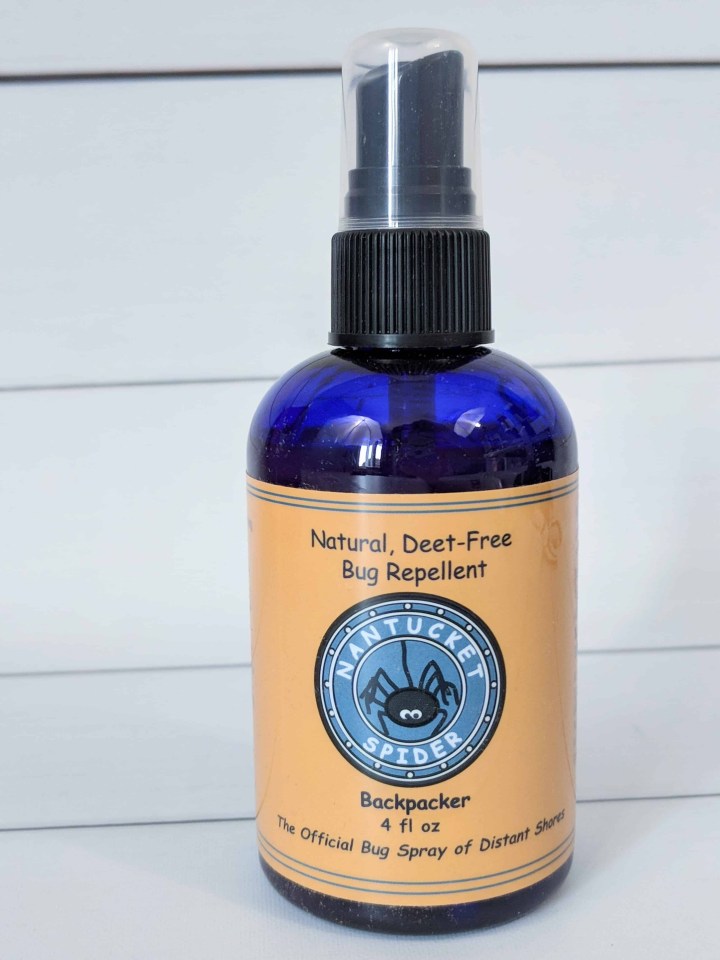 Nantucket Spider Natural Bug Repellent. This is a natural, DEET-Free bug repellent.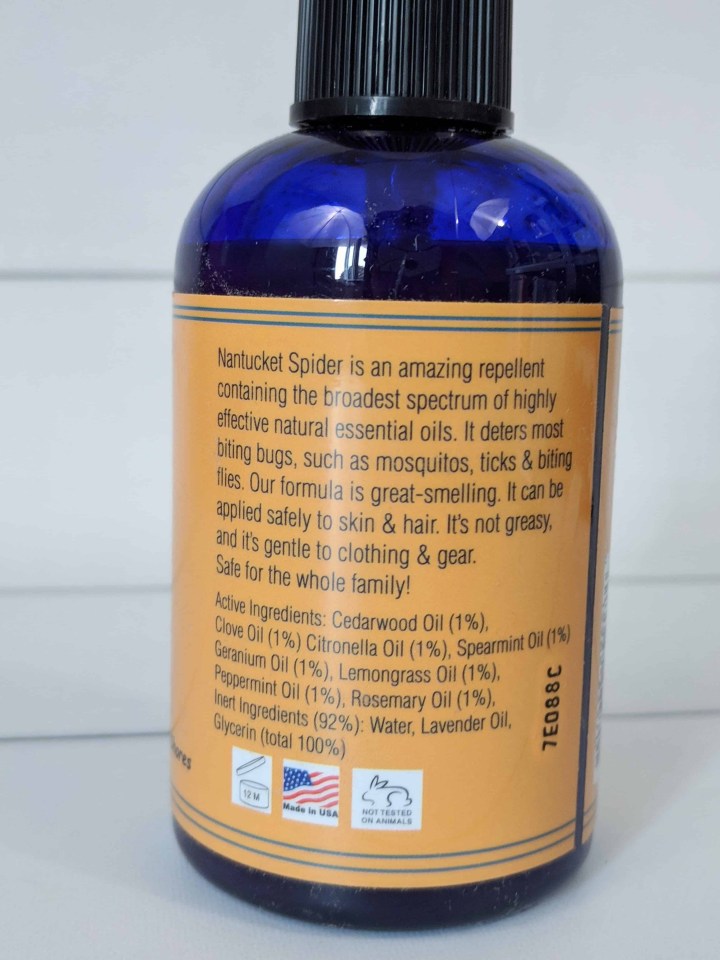 It's made with water and lavender oil, with a blend of cedarwood, clove, citronella and other essential oils that usually keep bugs away. I haven't tried it yet, but I'm looking forward to maybe finding a bug repellent that works for me!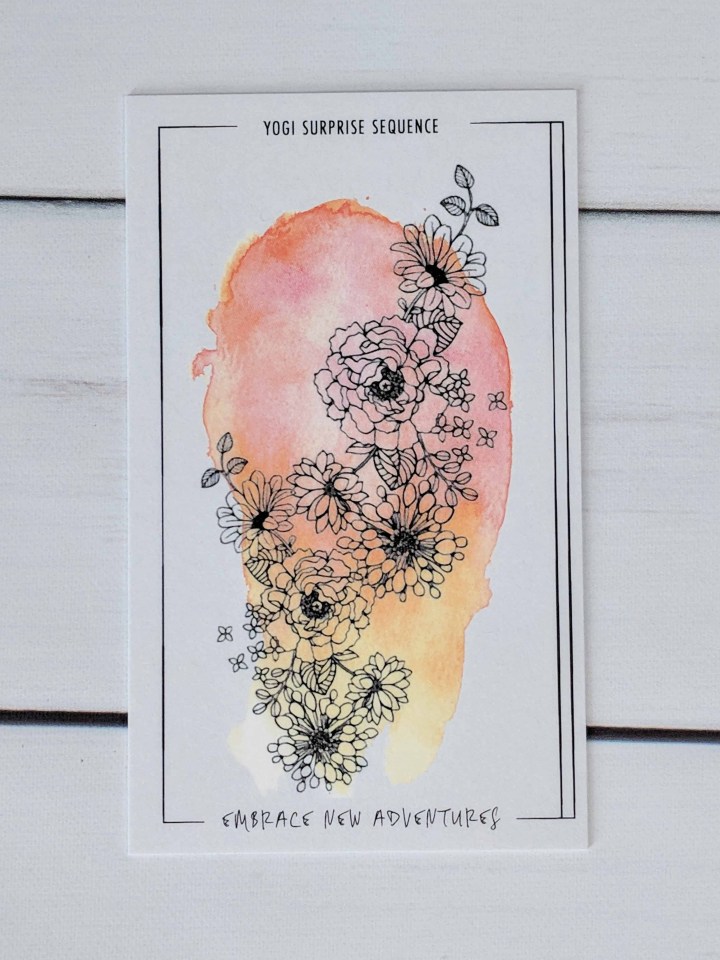 Yogi Surprise Sequence. They are back!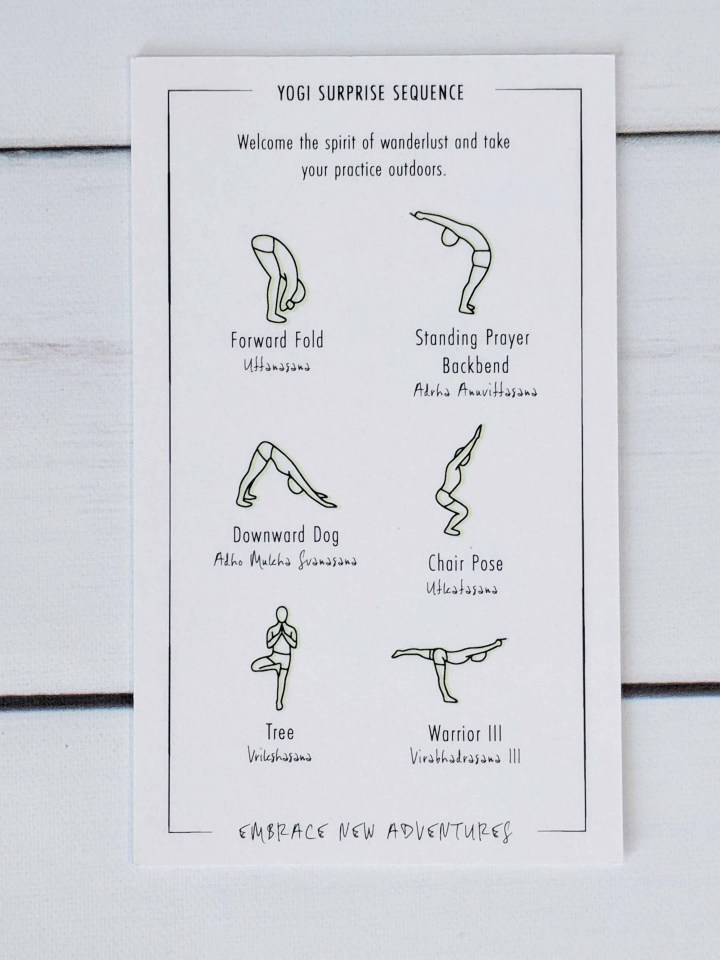 This sequence reminds me of a Sun Salutation variation, perfect to celebrate the outdoors!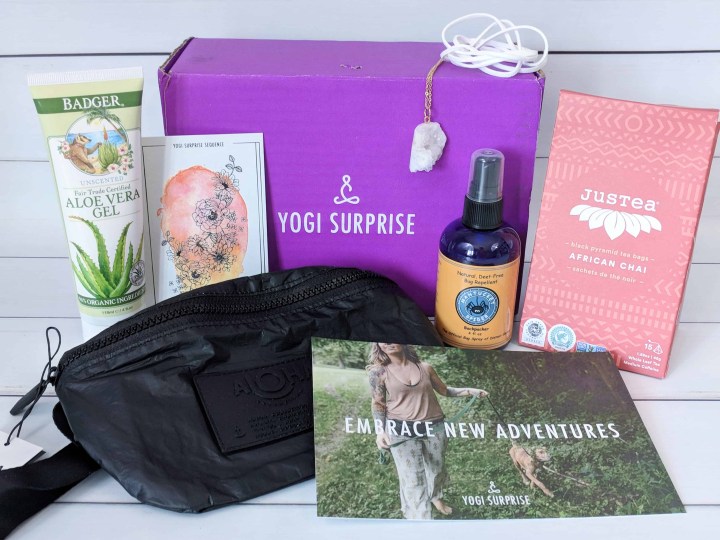 I like how cohesive this box was with the idea of bringing the practice outside and celebrate summer!
Are you a Yogi Surprise subscriber? What did you think of the box?