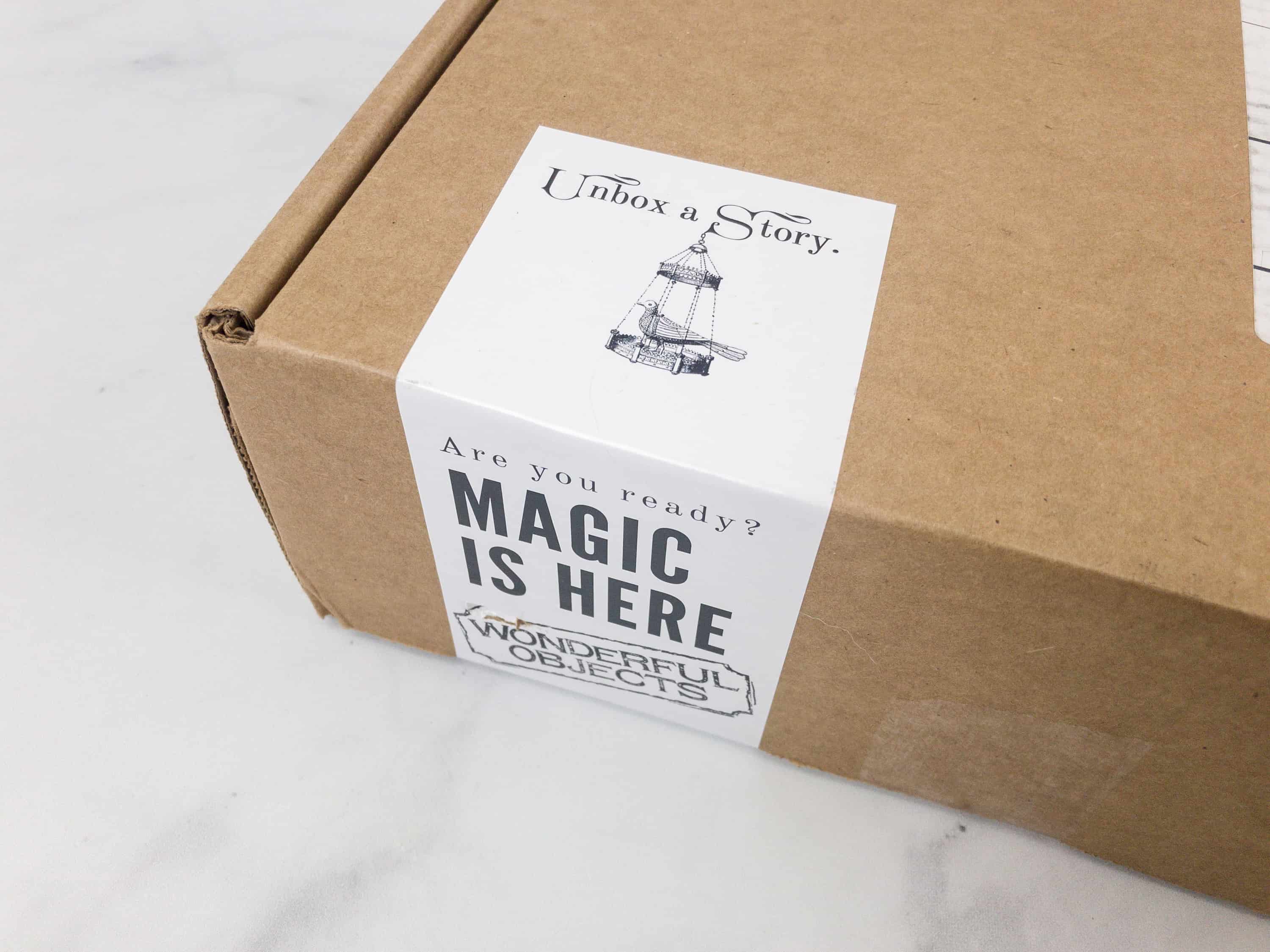 Wonderful Objects by Wonder and Company is a quarterly subscription box that focuses on storytelling and invites immersion in a fantastical world through hand-picked objects plus custom-designed story-making ephemera. For only $72.00 per quarter, you'll get a mystery box that includes wonderful objects like limited edition art, wearable treasures, scents, baubles, and a lot more!
This box is great at inspiring some daydreaming, as they always include the little touches that really bring the theme to life and make it so engaging and immersive.
This is the Hidden Door Box volume and shipped in March 2018. We didn't want to spoil the mystery for subscribers by posting too early – this box has a somewhat uneven shipping schedule but the subscription is indeed active, even if the handmade mysteries take a while to create! By my count this is actually the Fall 2017 box. I'm not sure how they're handling subscription charges.
The items are wrapped by a tissue paper, accompanied by an elegant note to draw you into the fanciful world curated for you.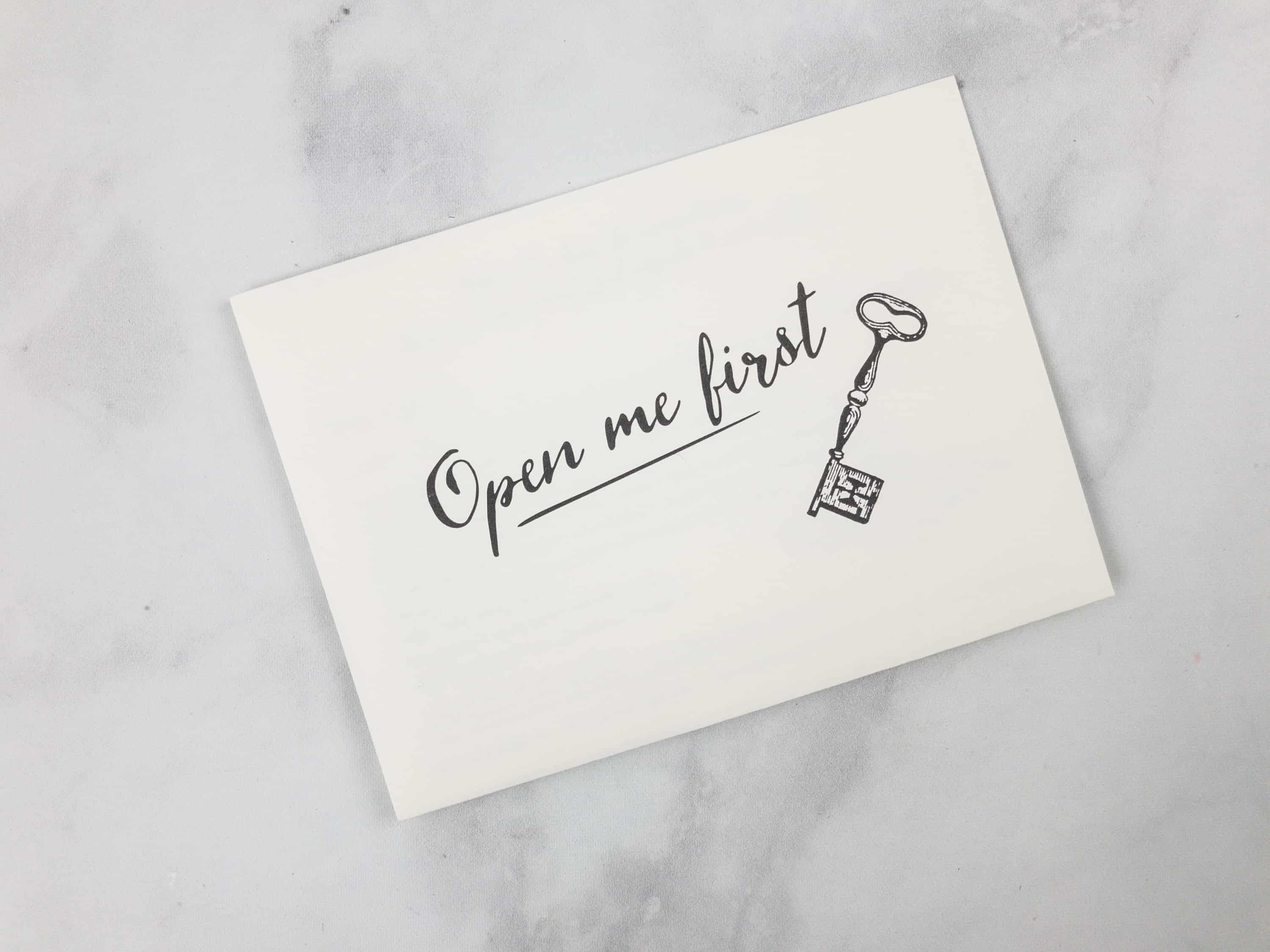 DEAL: Save $10 on any plan with code HELLOWONDER10! Note: This box SELLS OUT!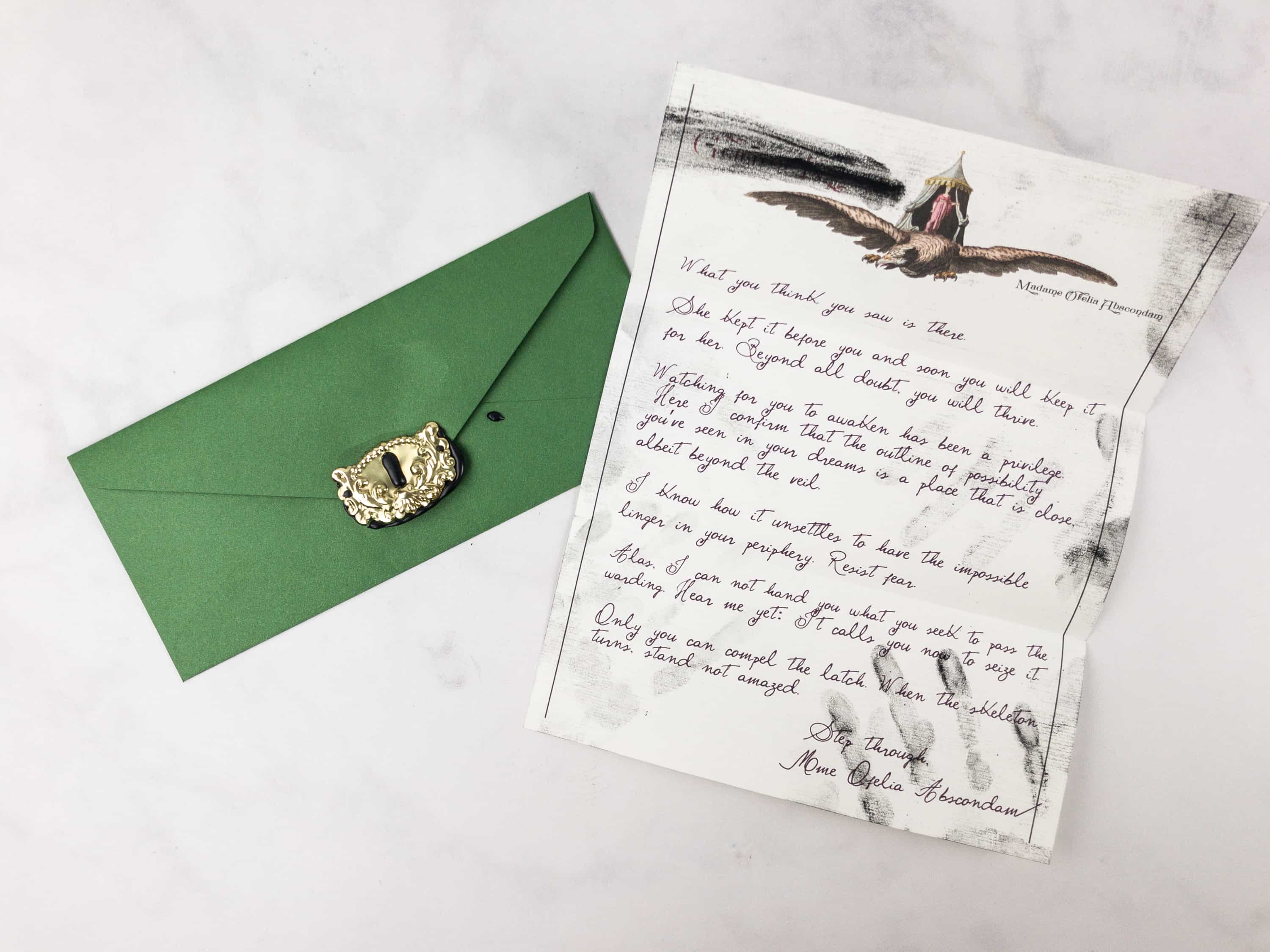 Before this big box arrived, we received the teaser in the mail.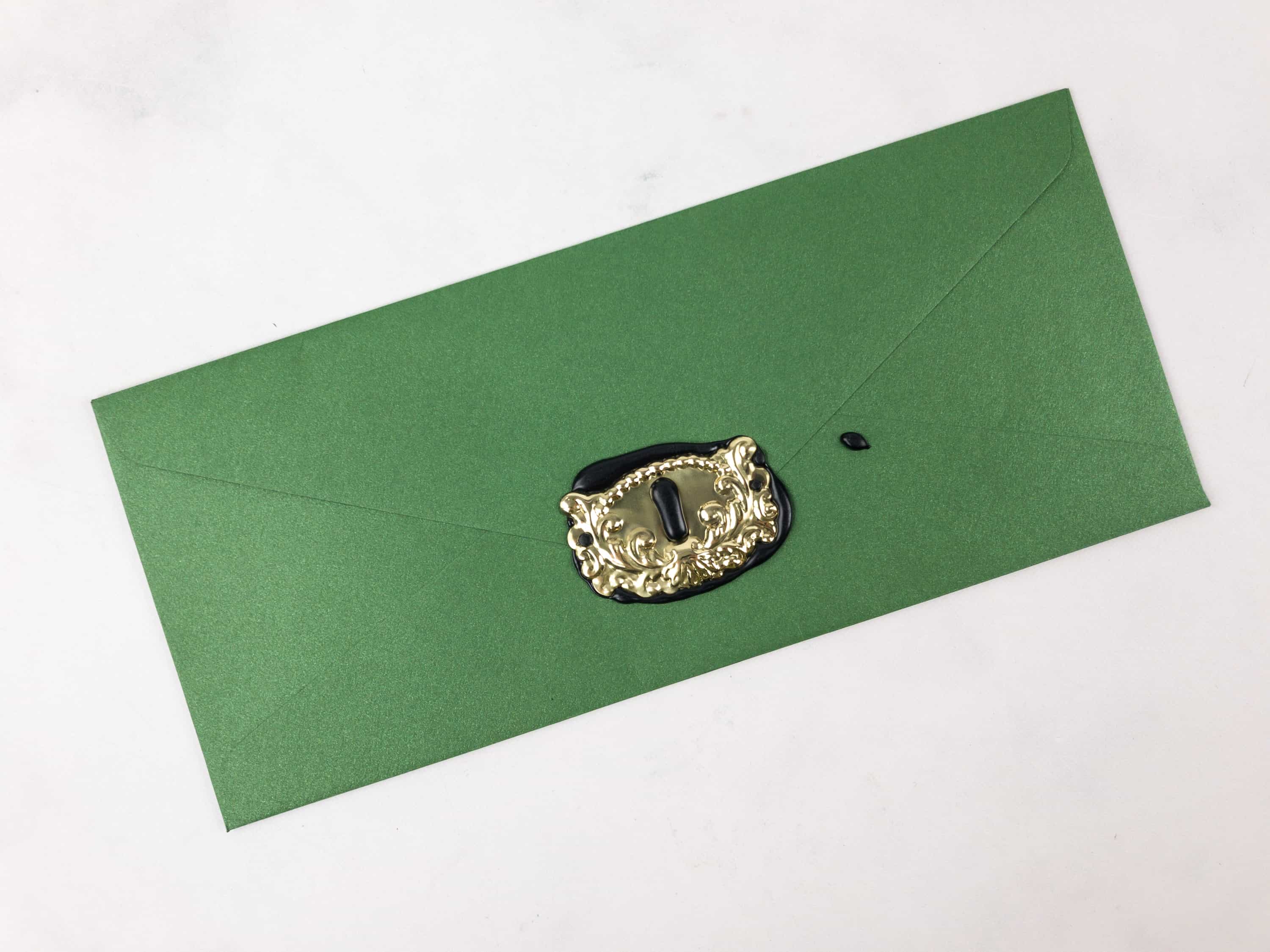 Within the actual mailing envelope is a mysterious letter!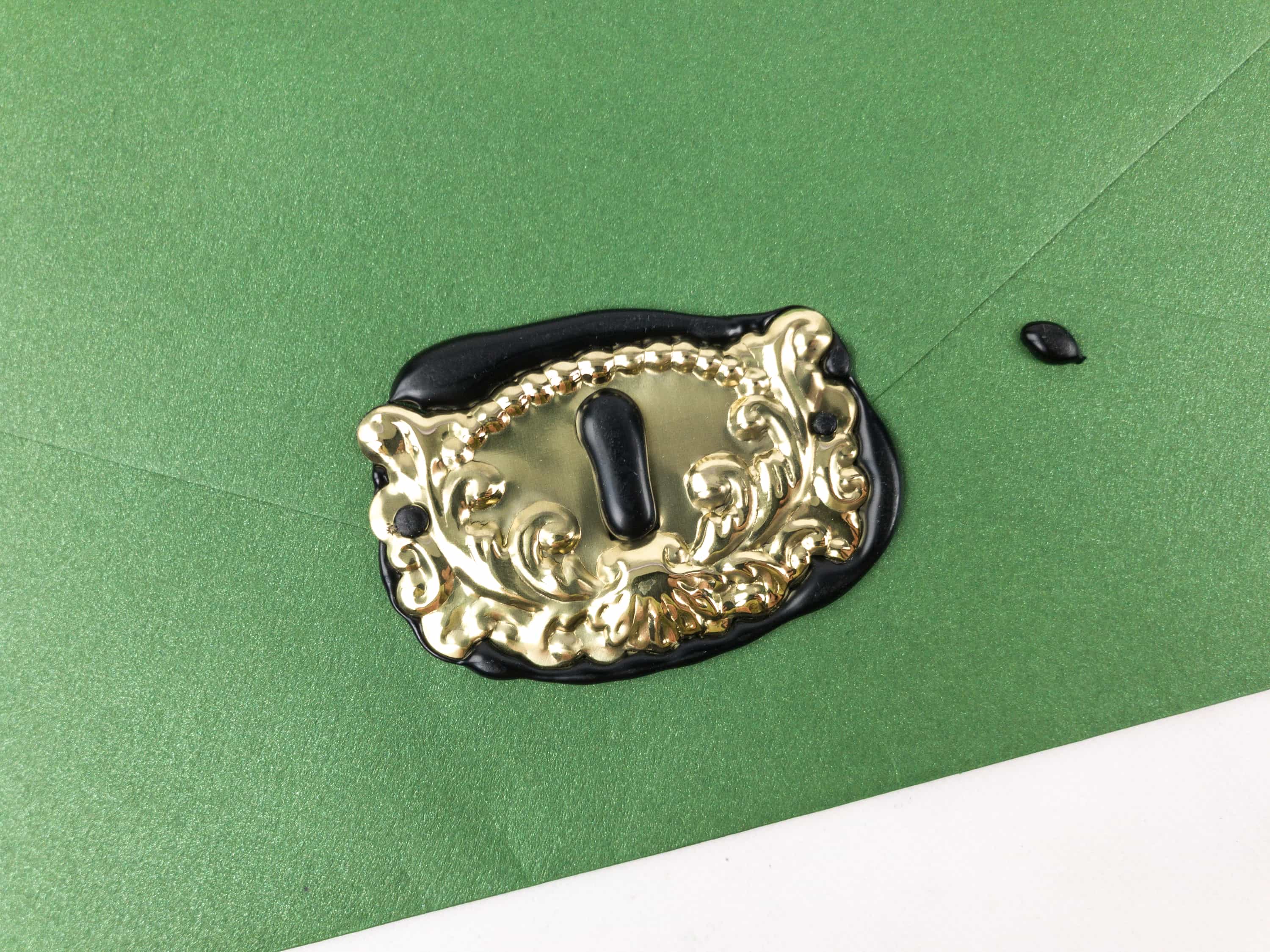 The seal is made of black wax, with an elegant embossed golden keyhole trim fixed within it.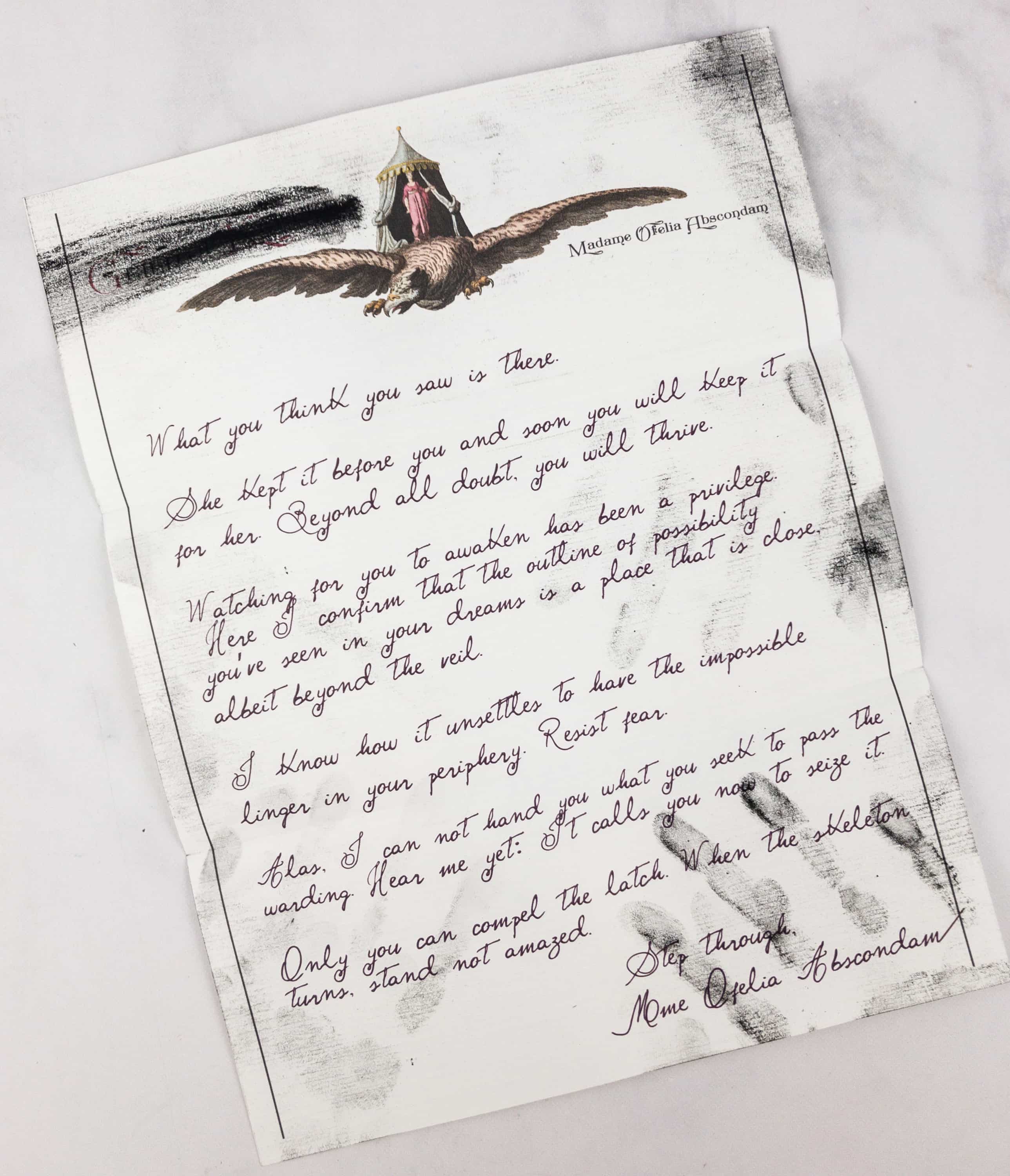 The letter is from Madam Ofelia Abscondam. The upcoming box definitely has a creepy vibe to it. The letter speaks of obligations of keeping, passing beyond the veil, fearfulness, and skeletons.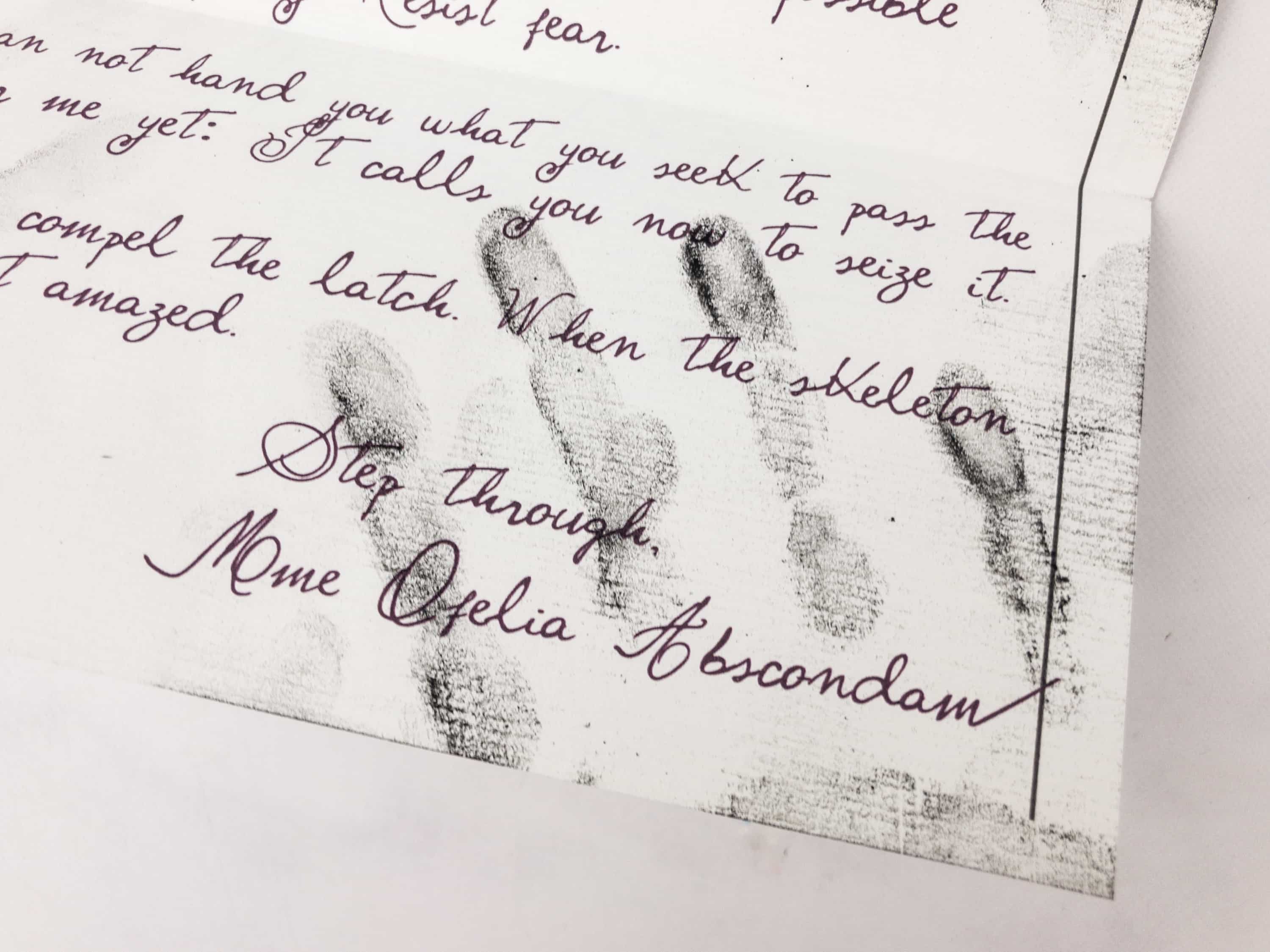 This letter is such a mystery. Madam Ofelia' signature is paired with a ghostly handprint.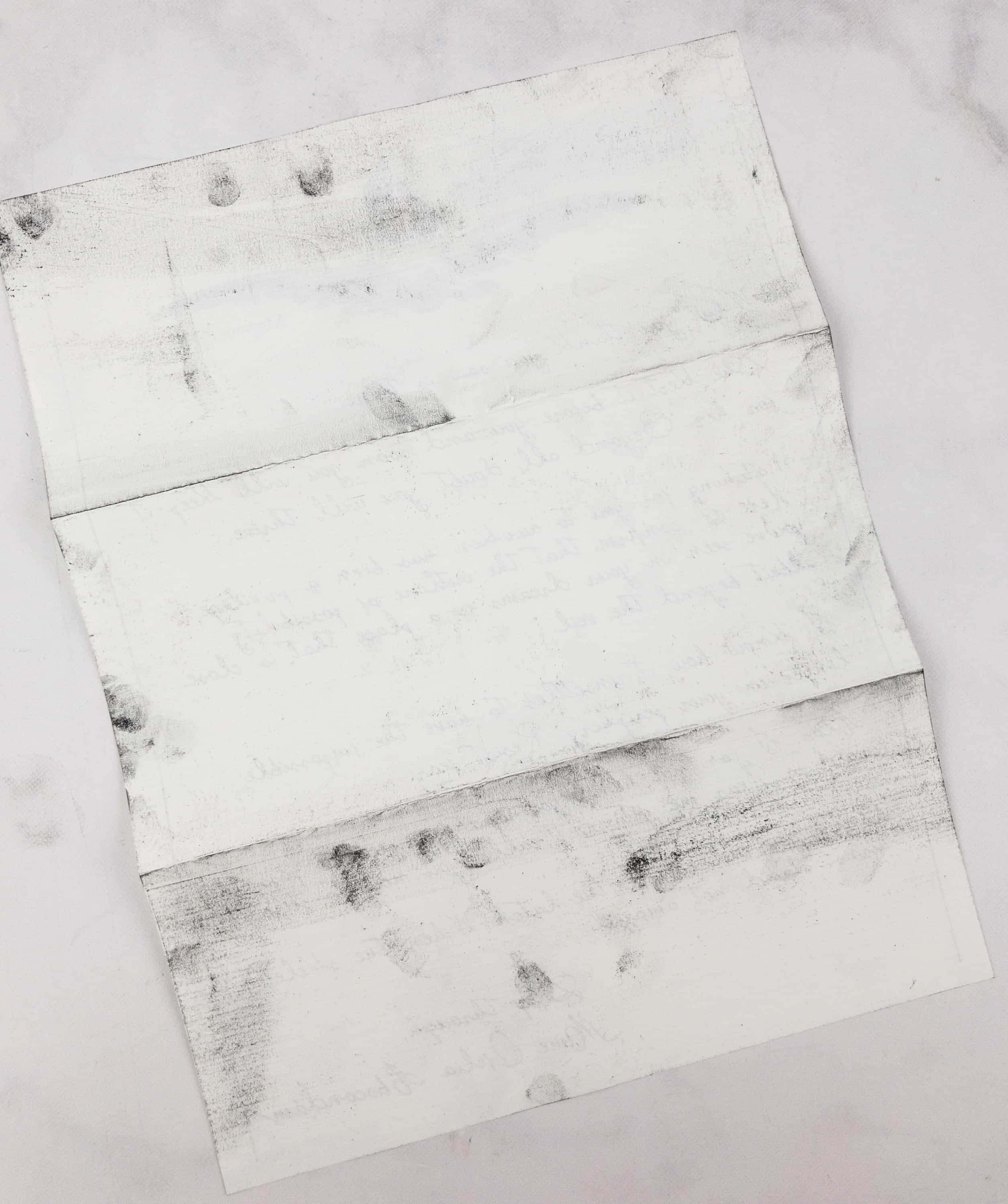 The back of the letter, like the front, is covered with mysterious smudges, possibly of a supernatural origin.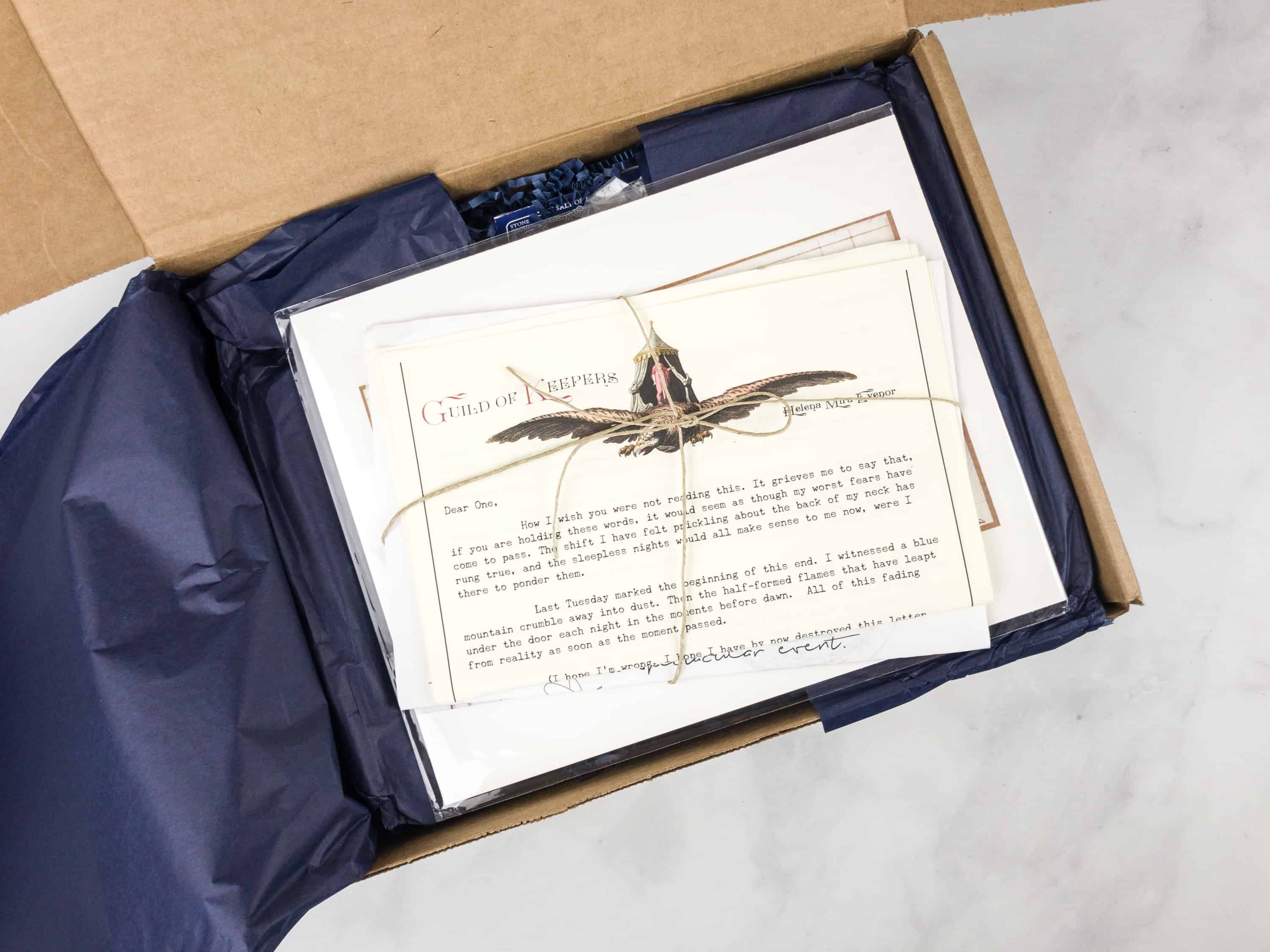 The teasers often make sense when viewed in retrospect. It's always a good idea to hang onto them until you open the quarterly box — they sometimes come in handy for solving riddles!
Now on to the main event!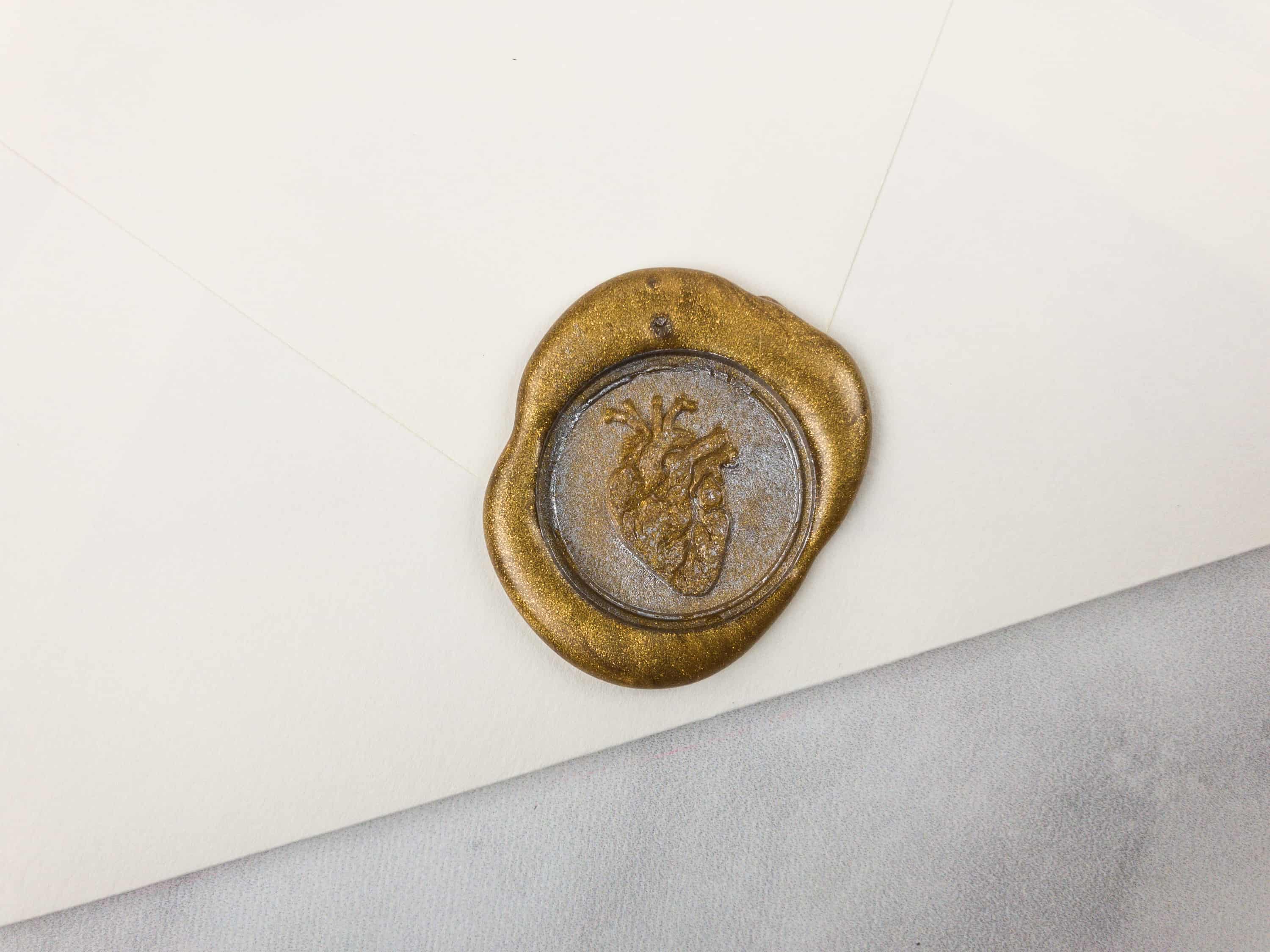 The "Open Me First" envelope is sealed with a "Heart" emblem.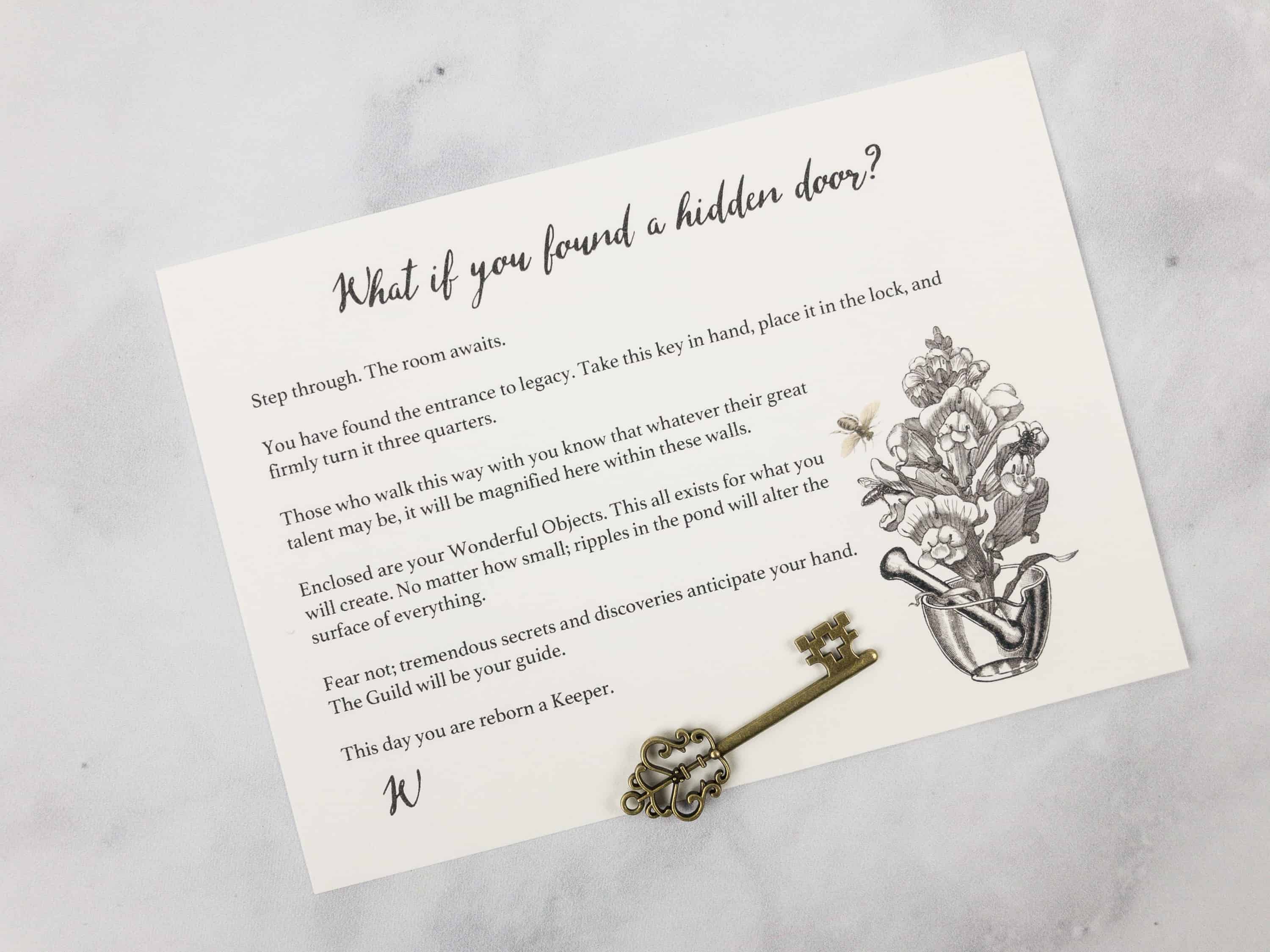 There's a vintage skeleton key that goes with the letter. What if if you find a hidden door? A letter from this "W" character sets the scene.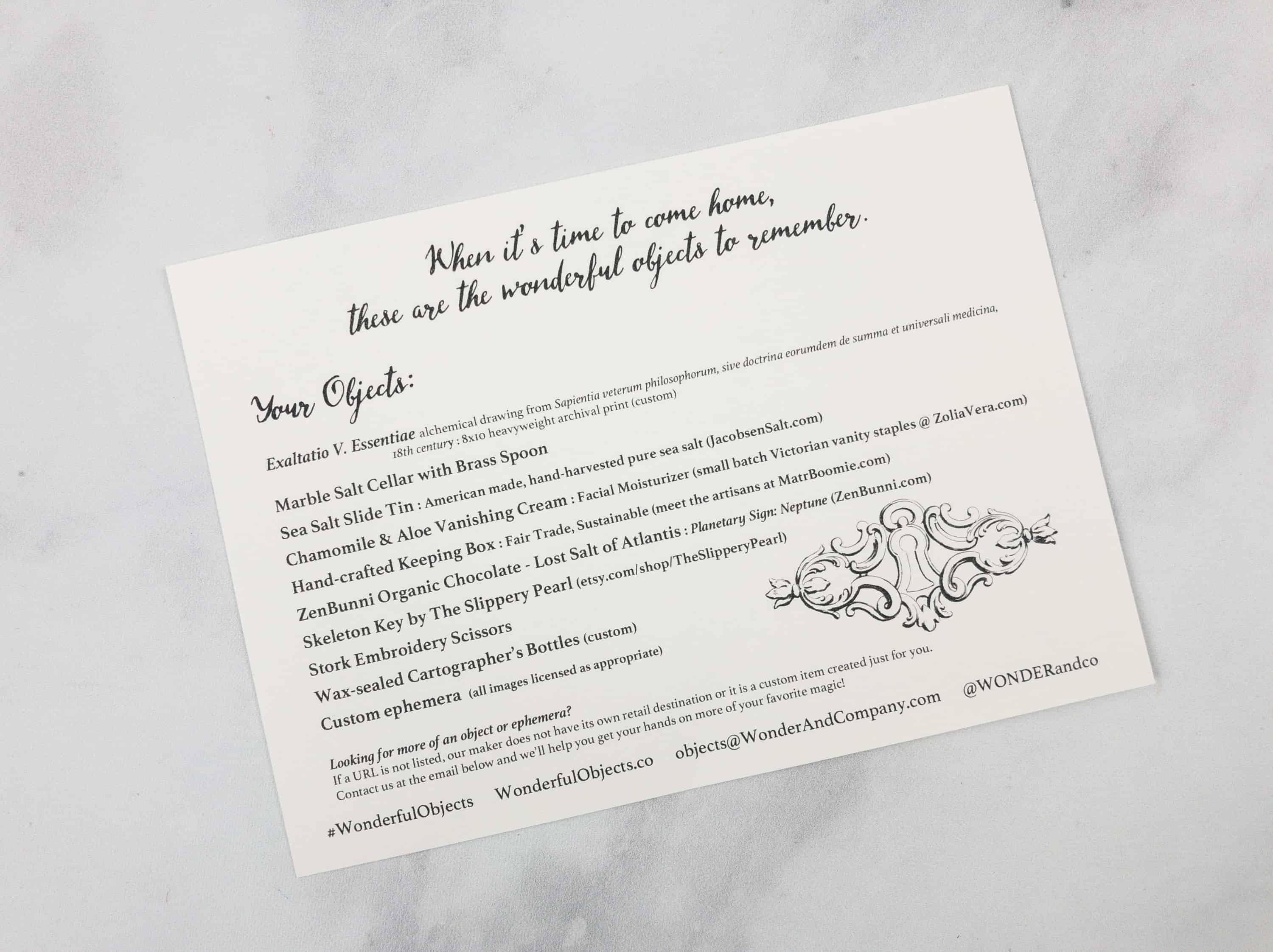 The information card gives you a list of all the items inside the box! The idea is that the collection of items serve as mementos of your journey into the world created by the teaser, notes, and ephemera.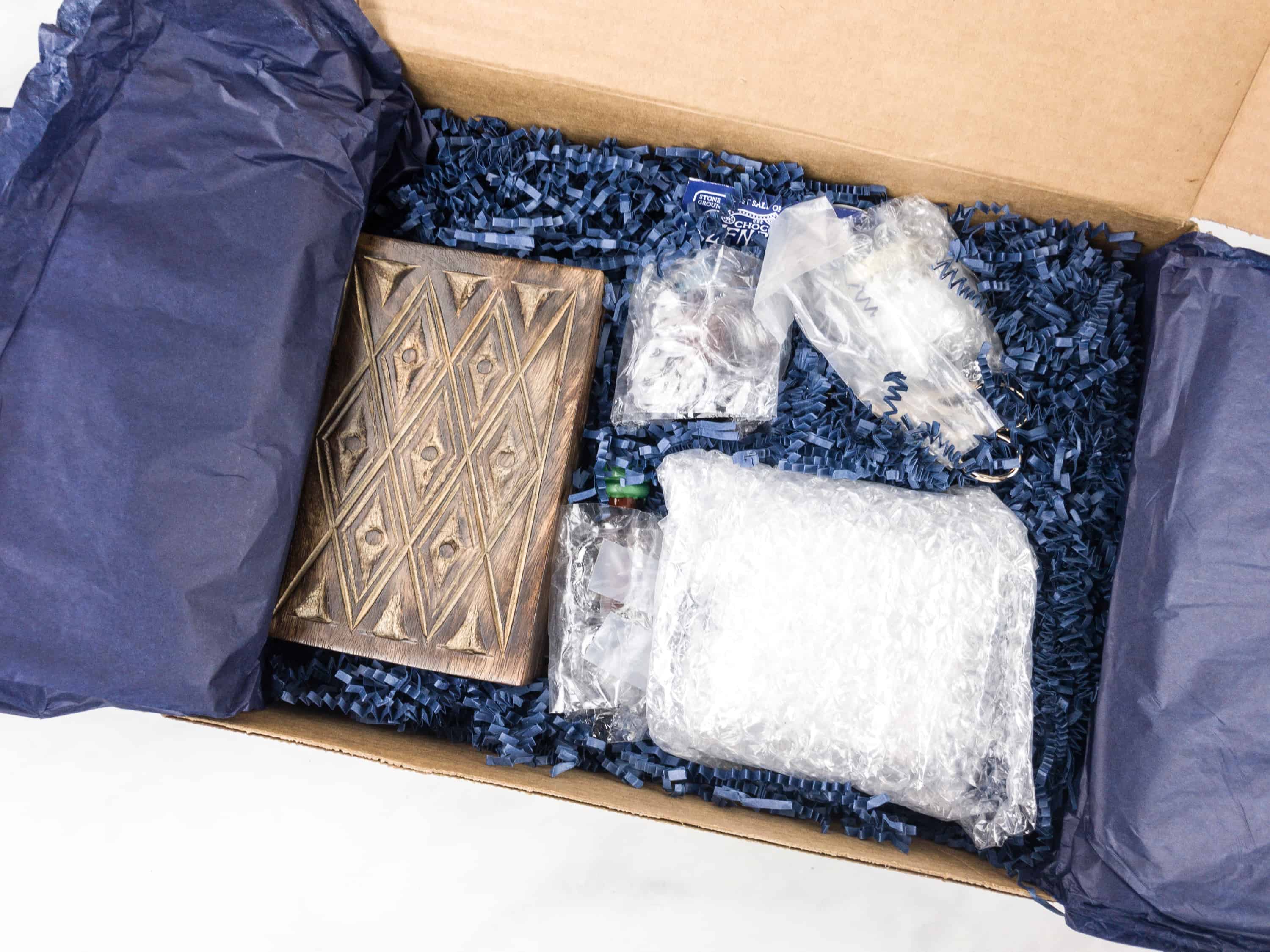 Looks pretty peculiar from here!
Everything in the box!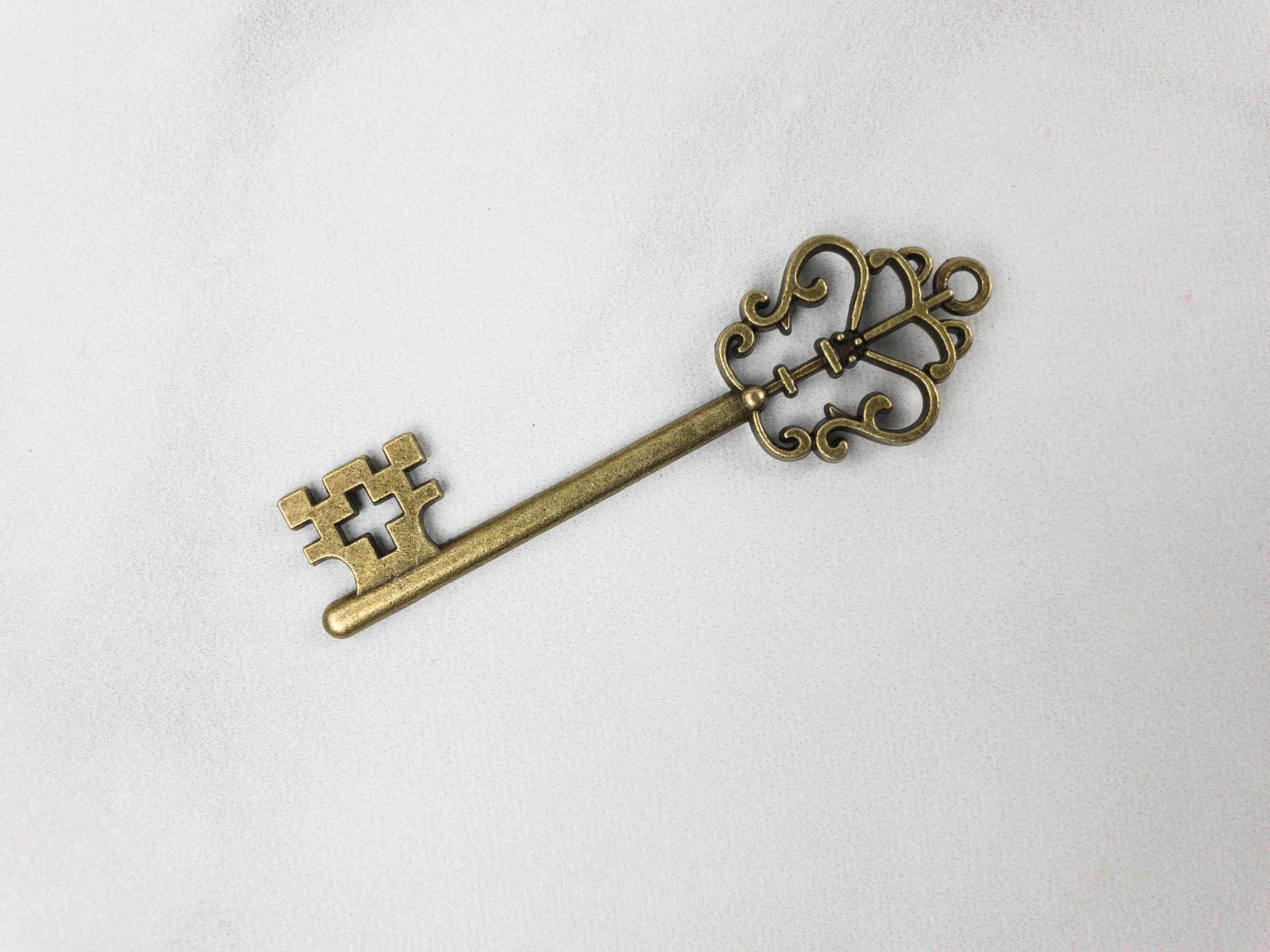 The Slippery Pearl Skeleton Key. This vintage-looking bronzed key isn't just for unlocking doors, it will definitely look good as a pendant too!
Marble Salt Cellar With Brass Spoon. Perfect to be kept in the kitchen, this marble bowl comes with a teeny brass spoon that will help scoop up salt and maybe even other spices.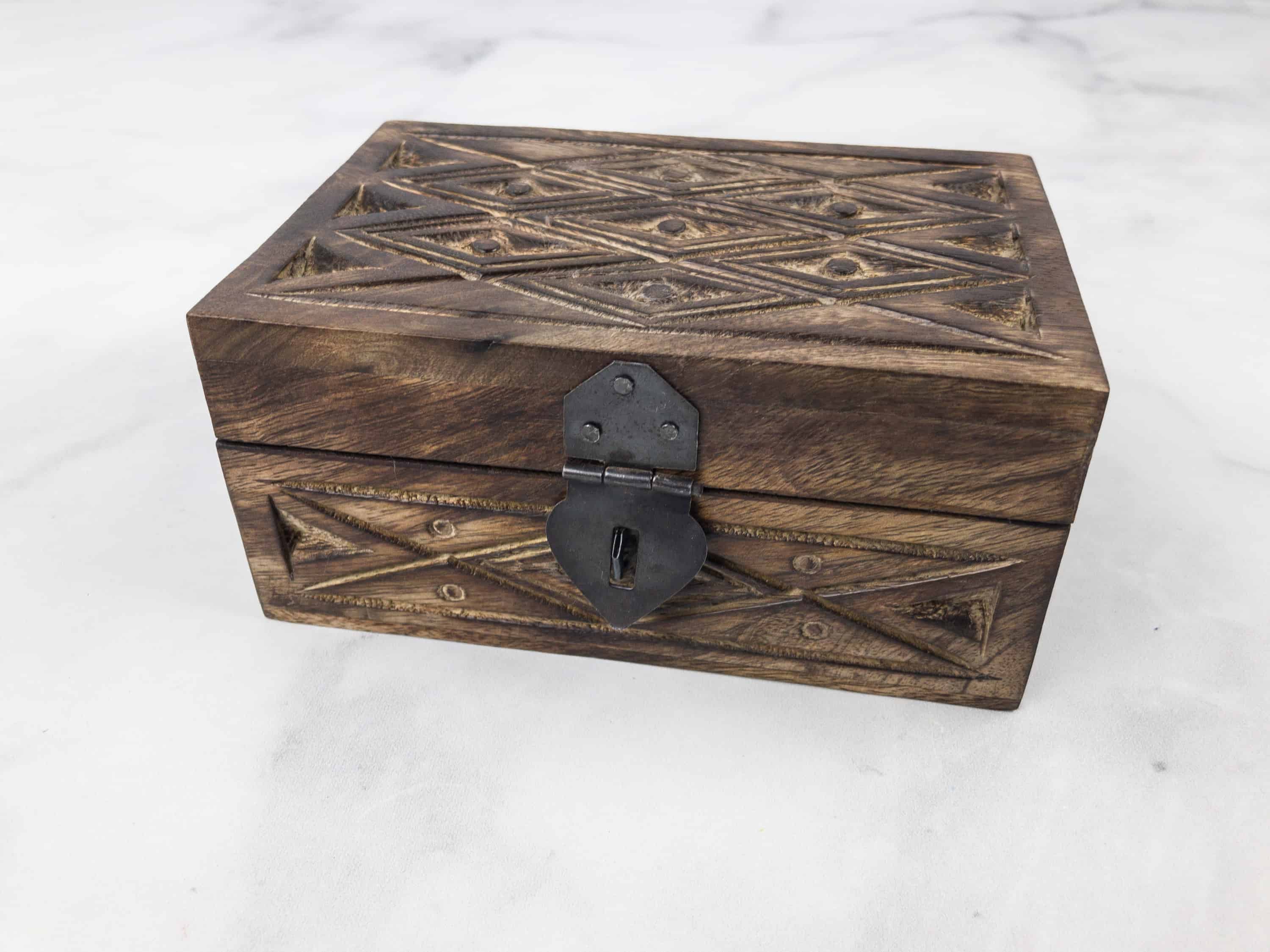 Hand-Crafted Keeping Box. With a weathered look, this wooden box seems like a lovely place to store your most treasured items, like letters and jewelry!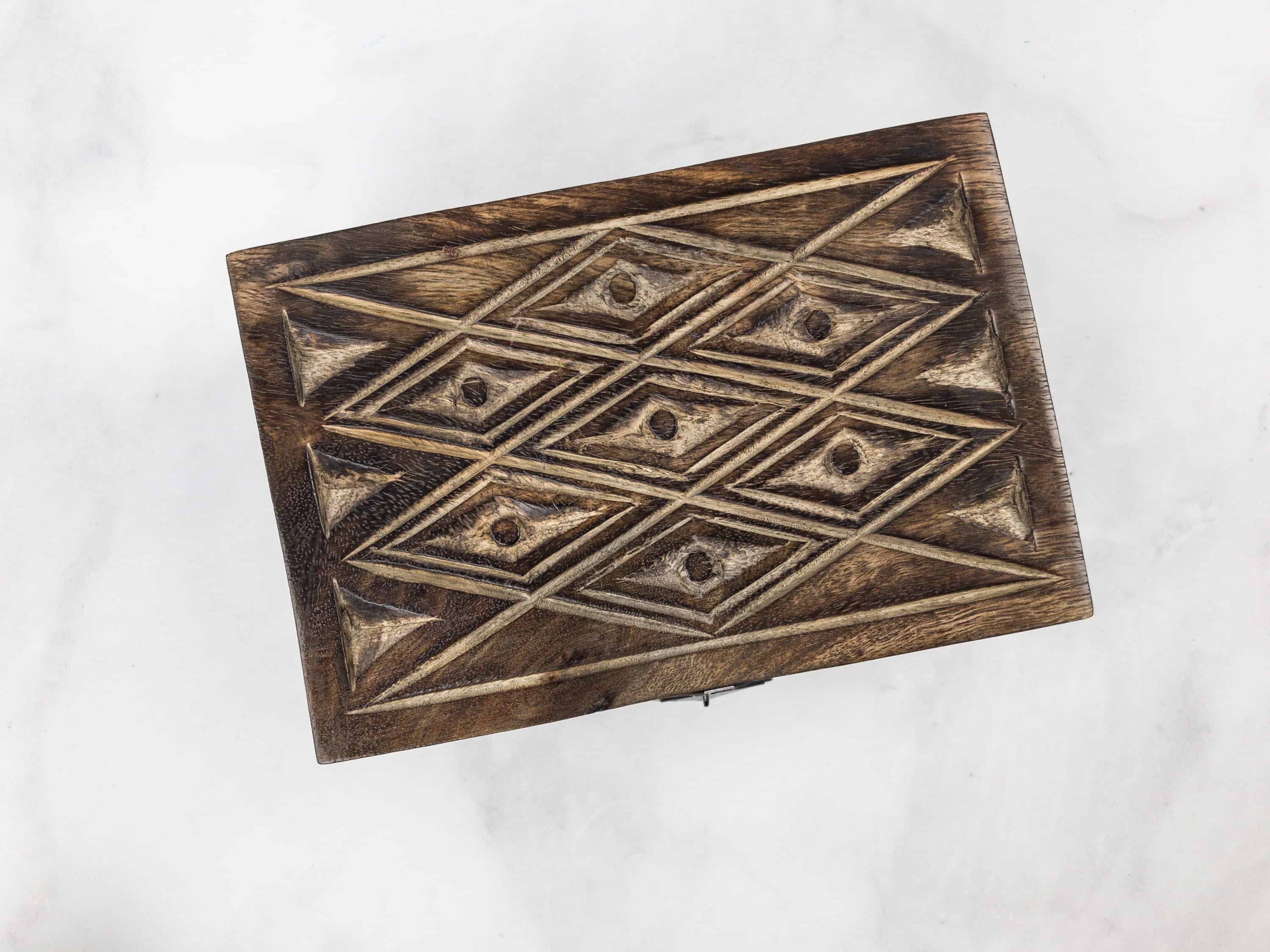 I love the classic hand-crafted design and the vintage feel! It's almost a little spooky, too, I'm getting a vibe of someone looking at me!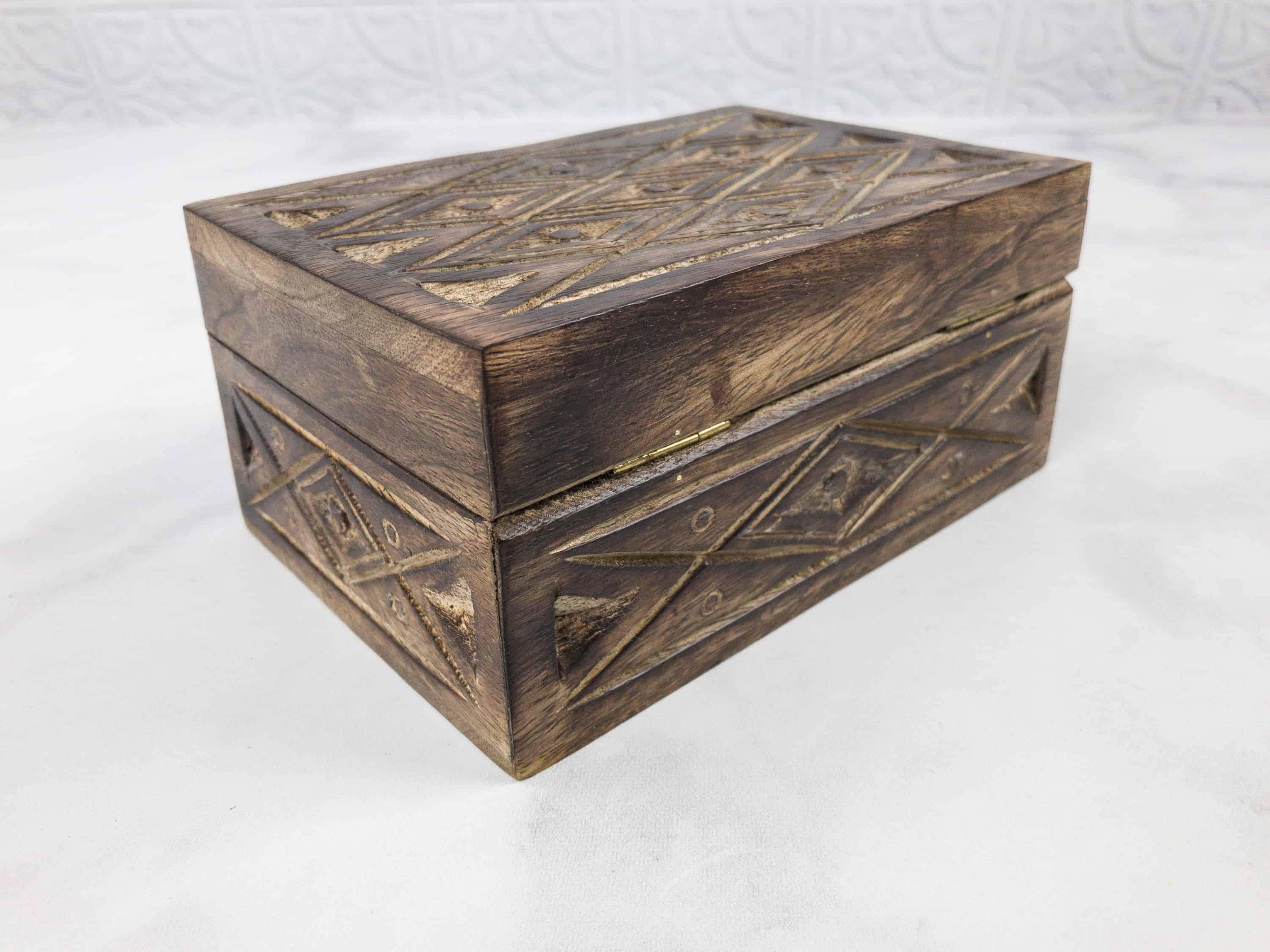 It looks like this was made many years ago, doesn't it?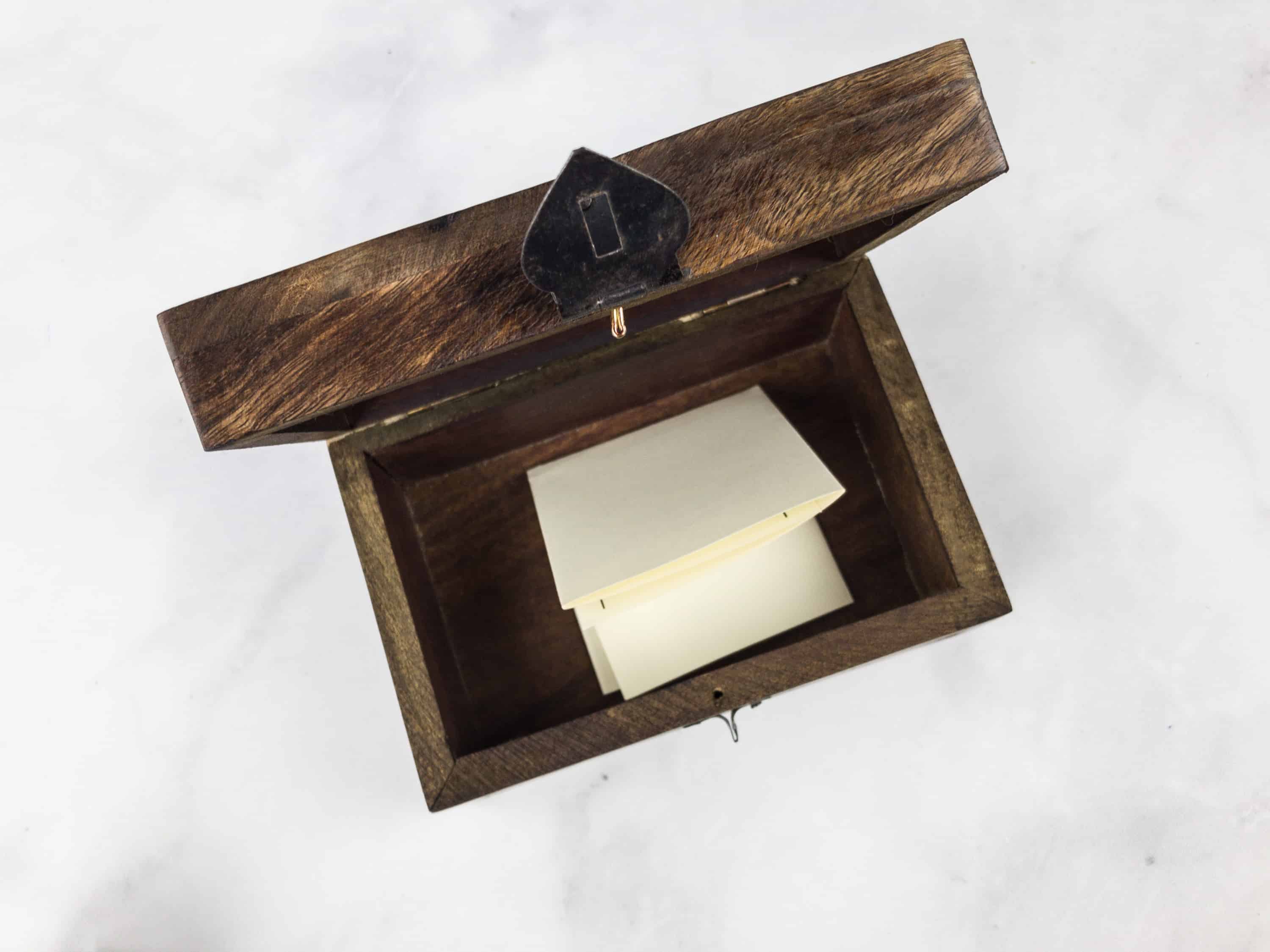 Upon opening the box, there's another note…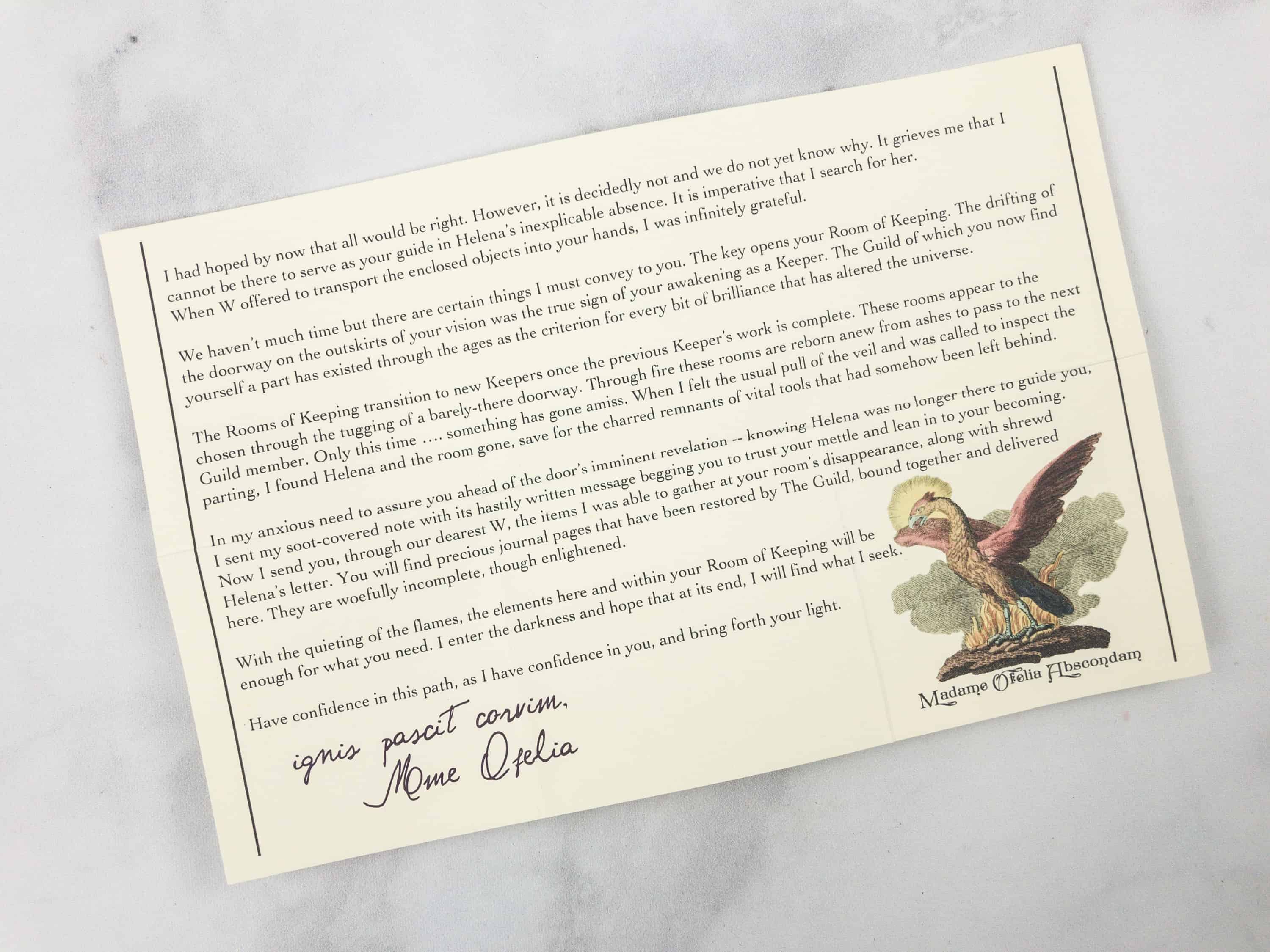 It's from Madame Ofelia Abscondam, and she asks us to trust our mettle and lean in to our becoming. I guess I need to look at the other items for me to get more "enlightened."
Chamomile And Aloe Vanishing Cream ($22.95) Along with Helena's disappearance, I found this jar of vanishing cream, and I'm wondering if this has something to do with all the happenings?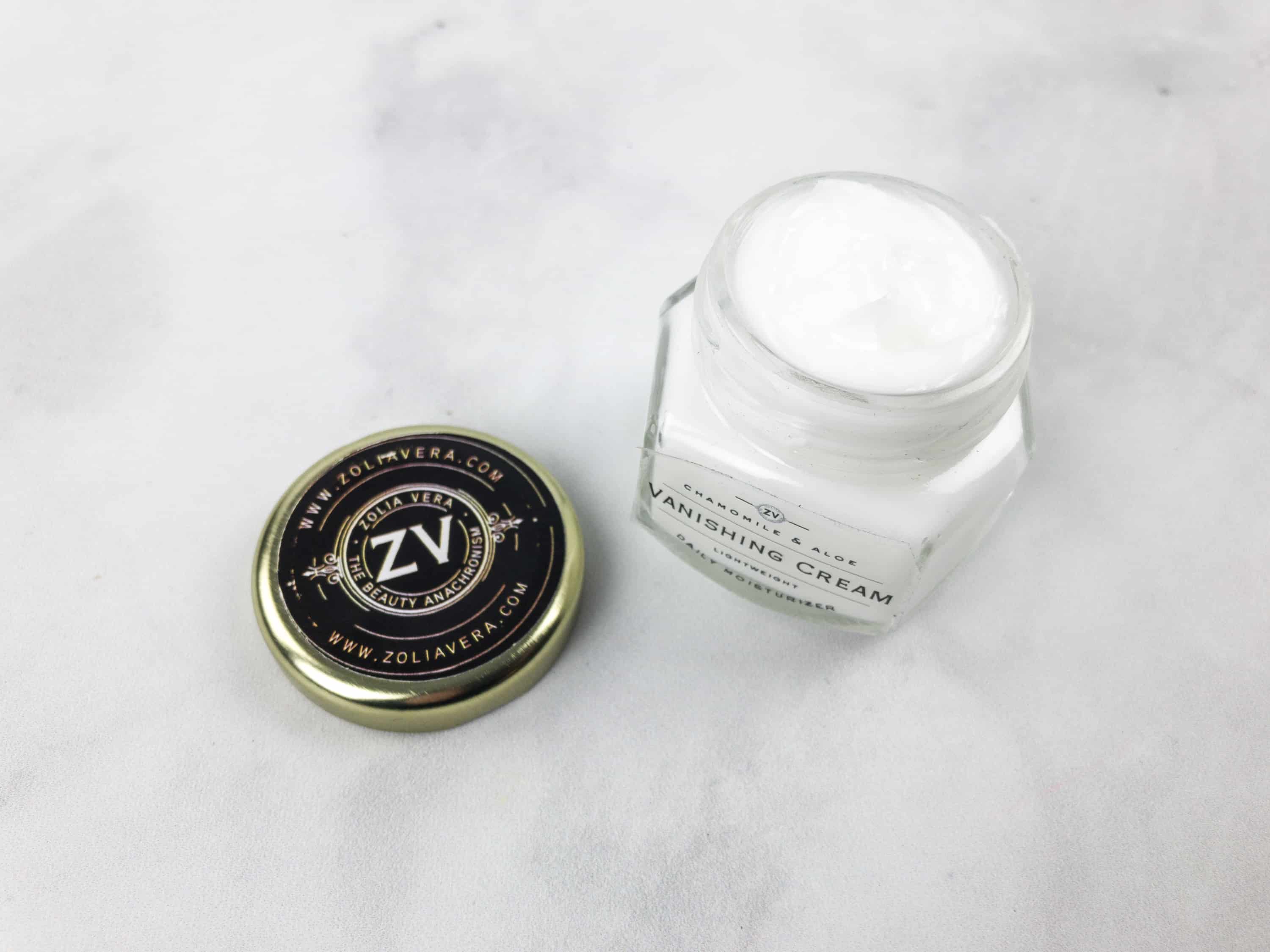 It's a chamomile and aloe moisturizer for sensitive skin, which is perfect for daily use, and also can serve as a  makeup primer. This vanishing cream lotion is chock-full of natural ingredients that deliver! It can even be used with rose oil cold cream to get a softer, even complexion.
Stork Embroidery Scissors ($8.28) This pair of scissors can be used for a long time because it's made of stainless steel that resists corrosion, rust, and stain.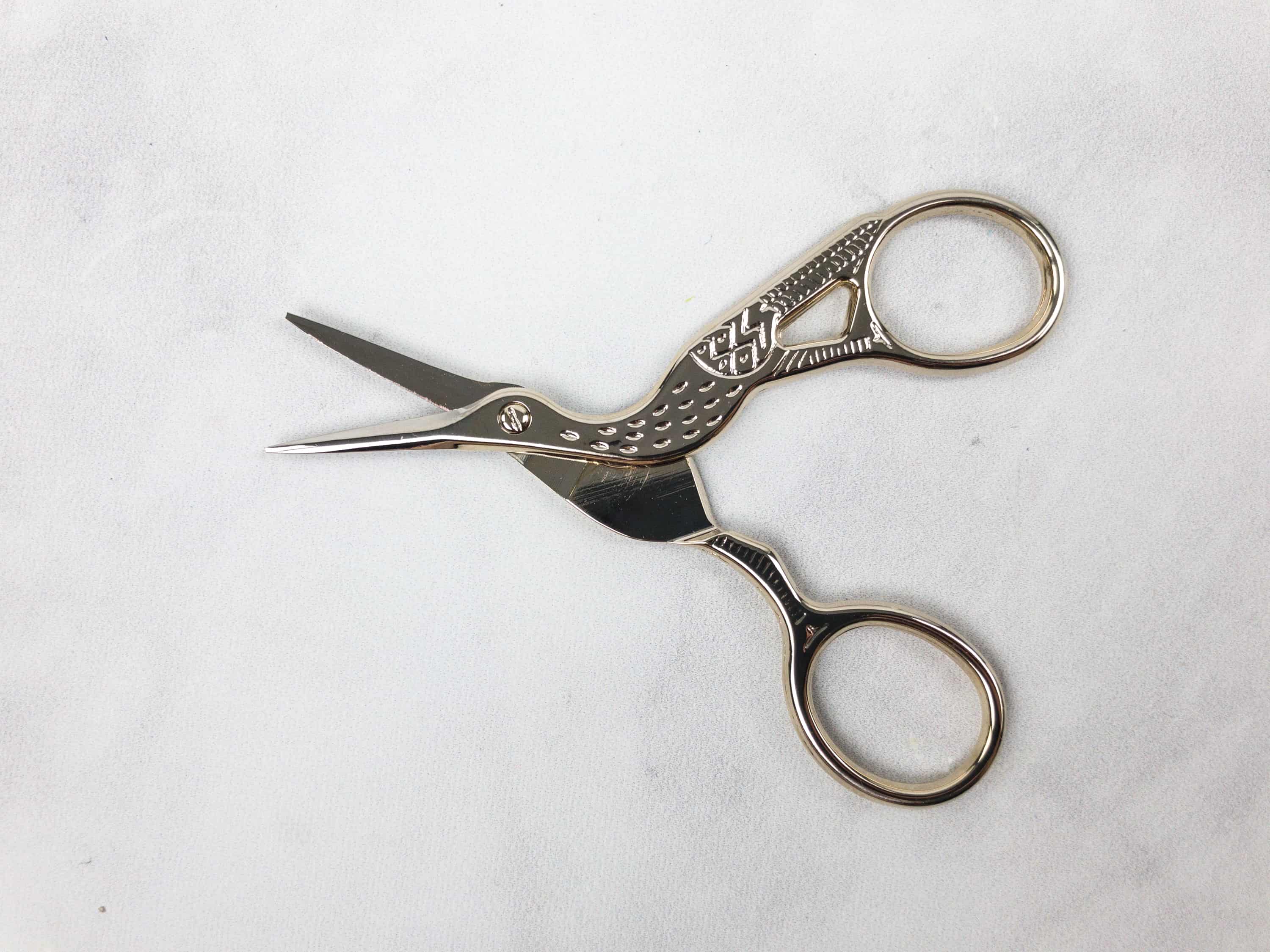 Also, this plated scissor is light and comfortable to use. It comes in a unique stork design with a plated-handle which looks really elegant.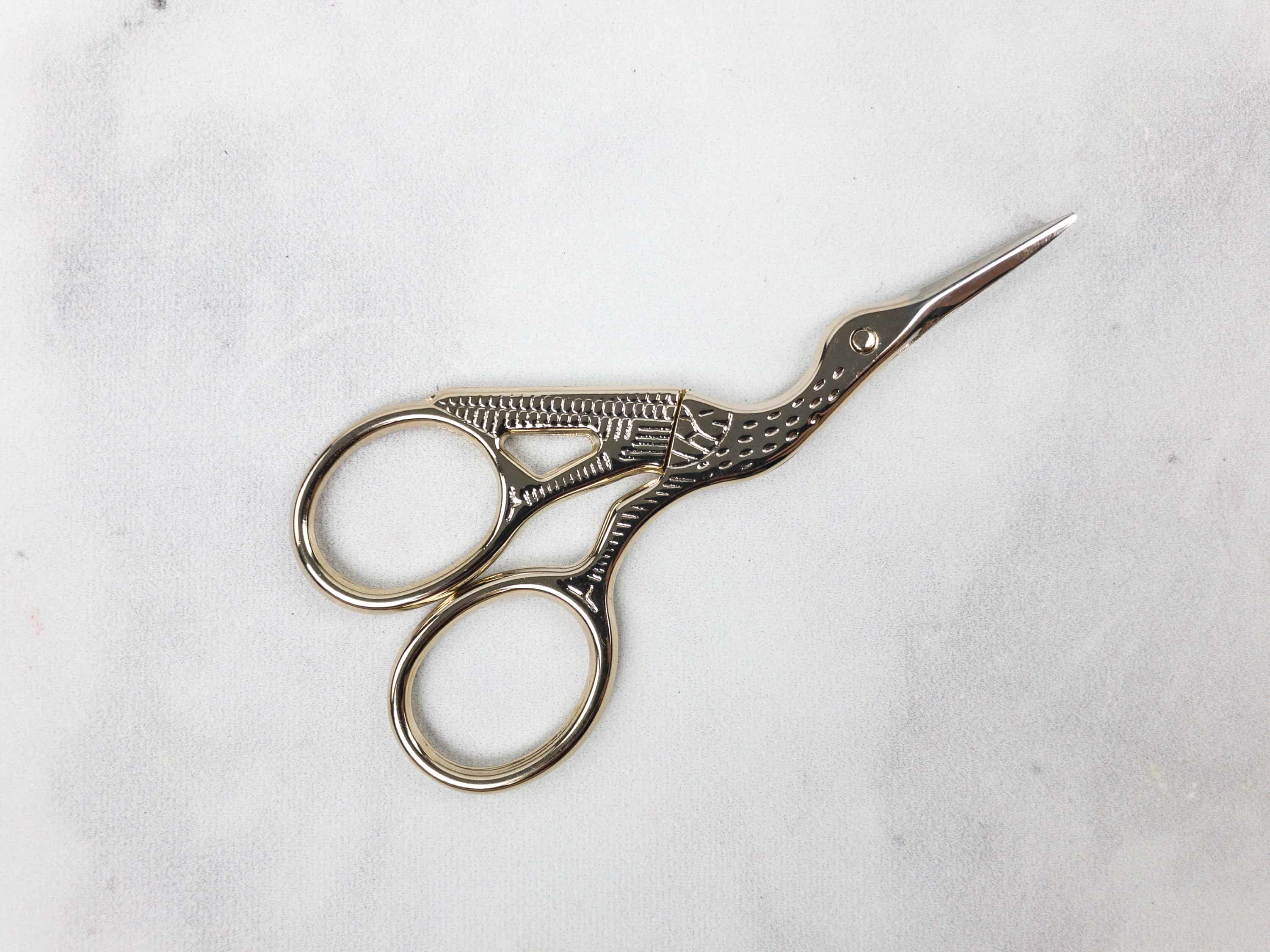 This fine tool is used for cutting thread and paper items, but not to be used for heavy yarn or hard fabric. I love having an extra pair of pretty snips!
ZenBunni Organic Chocolate In Lost Salt Of Atlantis ($3) This gourmet chocolate bar is an ode to an ancient and advanced floating utopic civilization. And when we talk about disappearances, Atlantis is one of the first things (or places) that comes in mind!
It's a stone ground microcosmic chocolate that is free of dairy, gluten, soy, and refined sugar, which is also a intracellular antioxidant.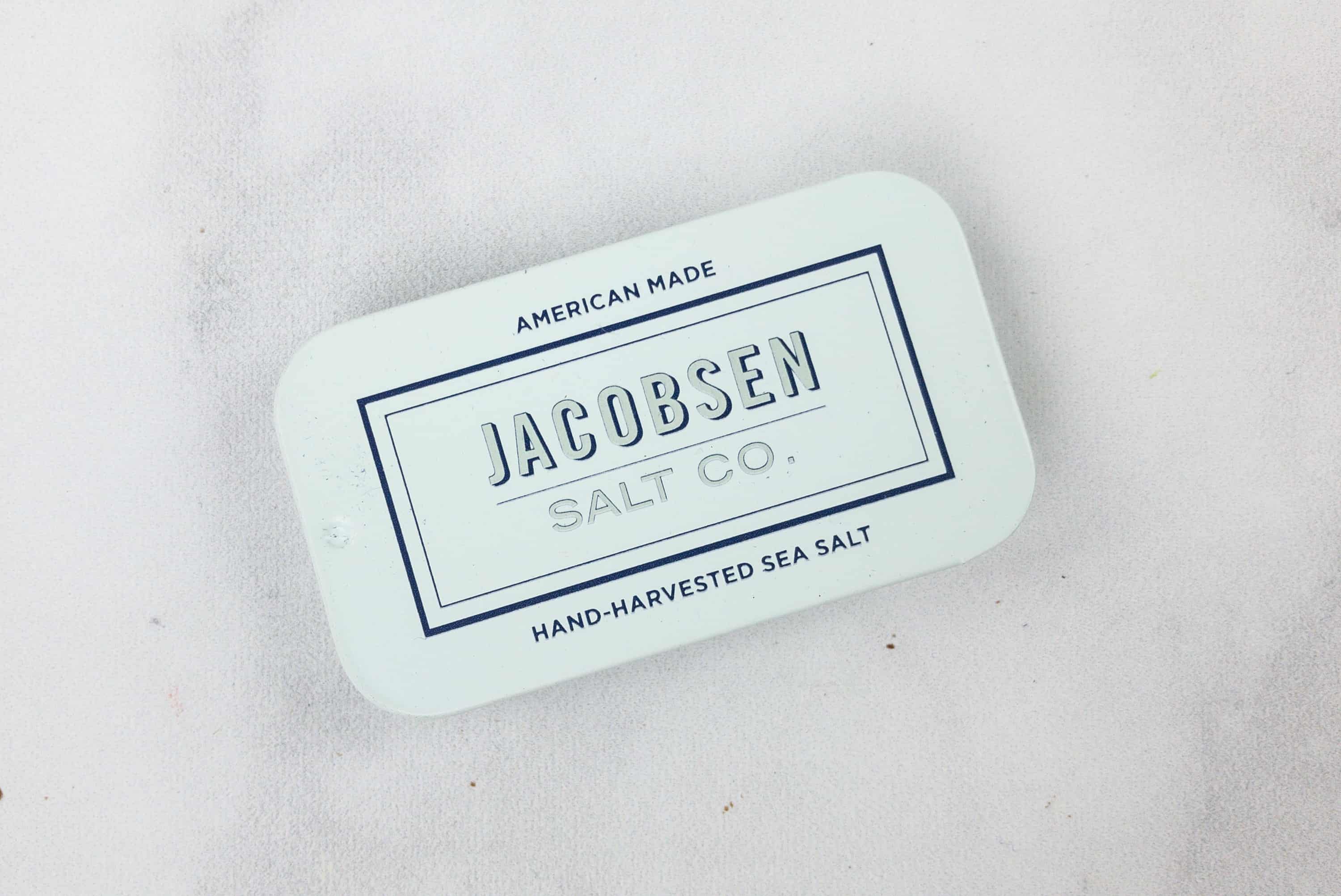 Jacobsen Salt Co. Sea Salt Slide Tin ($3) A pinch of salt can be brought anywhere now, with this tinned hand-harvested sea salt.
You might think that the slide-tin contains candies or pastilles, but it actually contains salt harvested in the waters right off the Oregon Coast. It's handy that we can add a bit of saltiness on our food during travel, picnics, camping or hikes!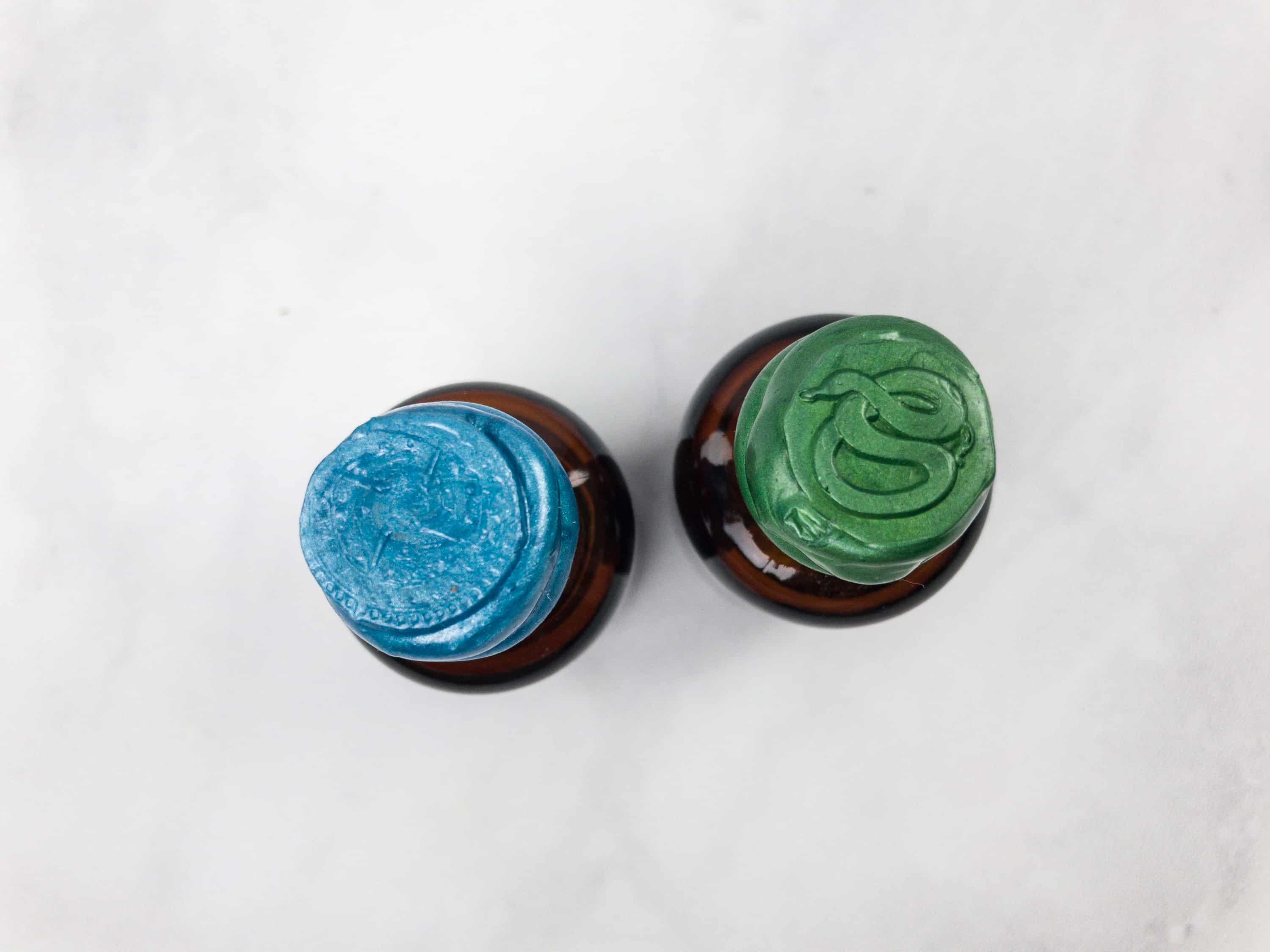 Wax Sealed Cartographer's Bottles. We also got some small and sealed amber bottles.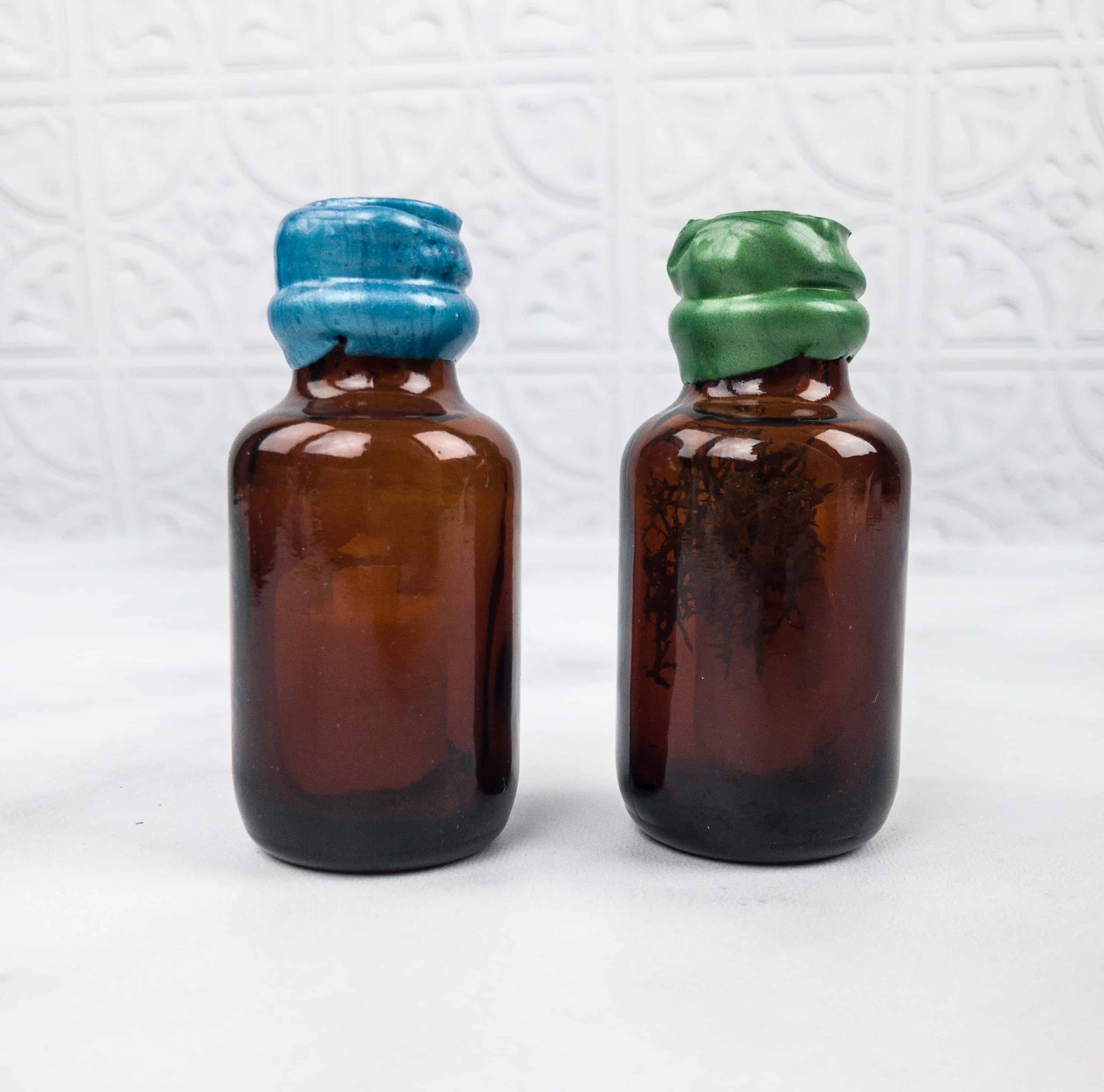 The bottles are sealed and what's inside are a mystery so we had to hover the bottles on to the light to have a glimpse.
Still not sure what's inside, maybe some cartographer's items? Or scrolls with hidden messages or secrets on them?
The art is sealed in plastic.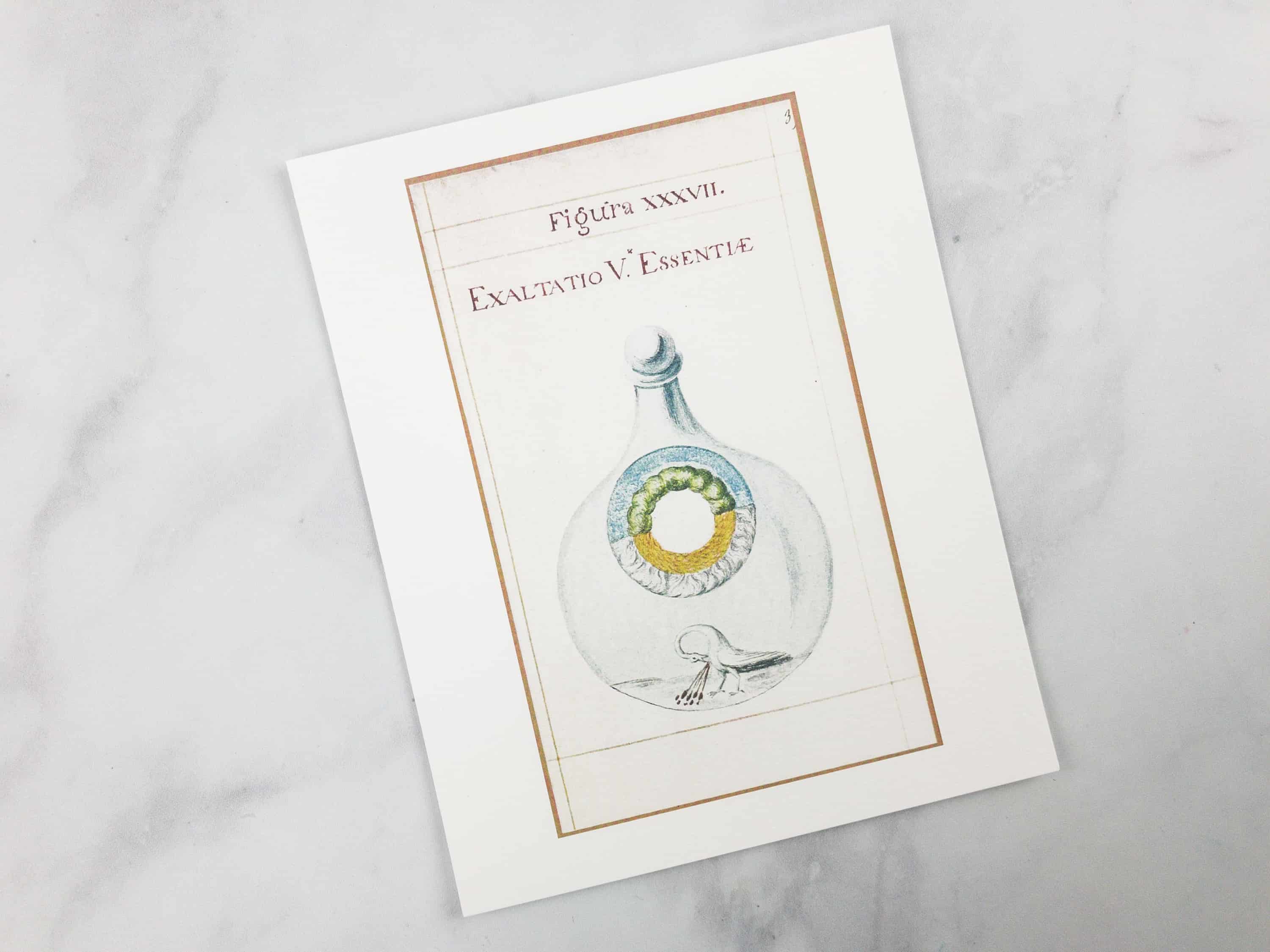 Exaltatio V. Essentiae Art. The art print we received features an 18th century alchemical drawing.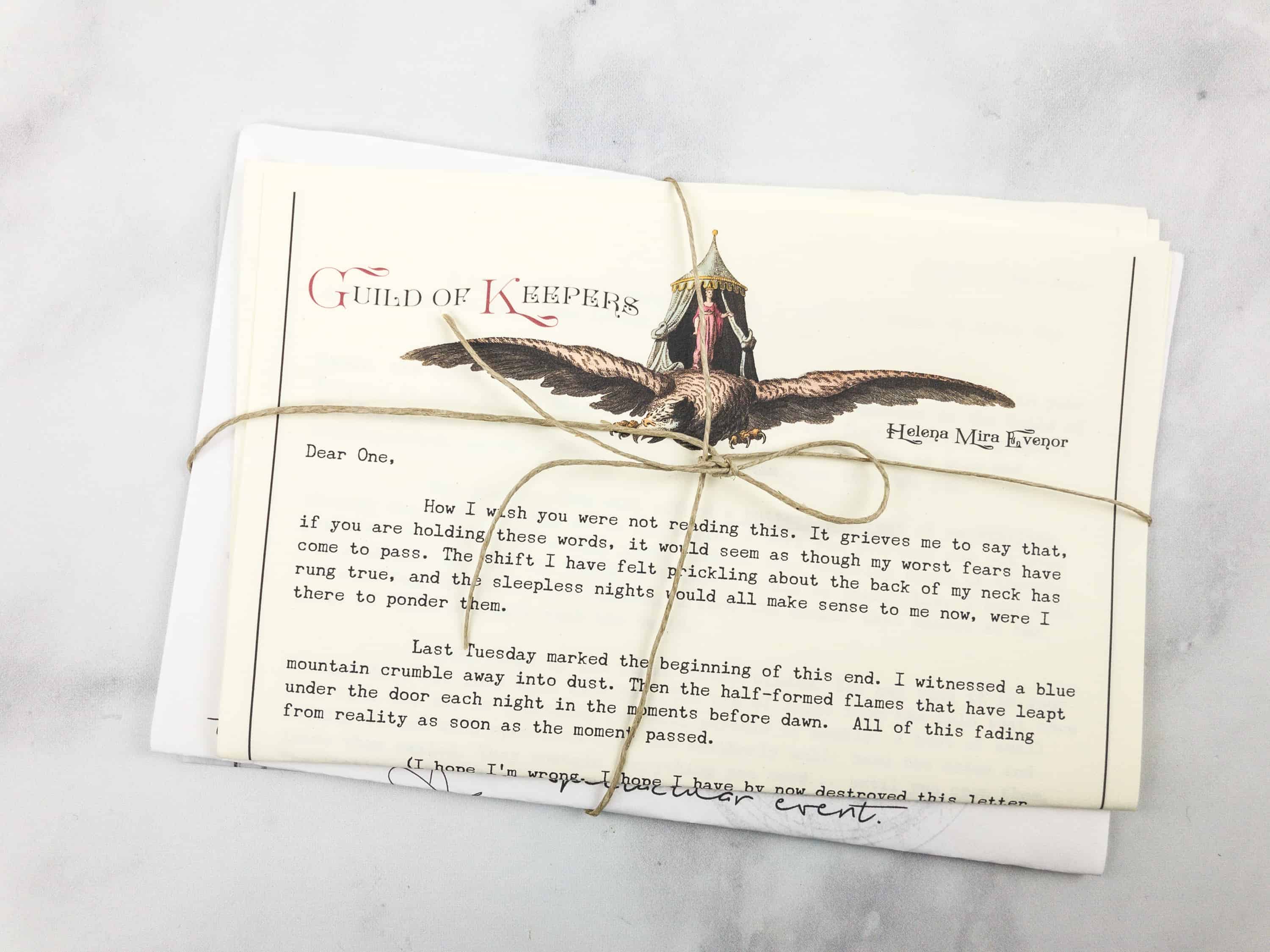 Here are the letters/notes that we need to open to find out what this is all about.
There's the letter from Helena that Madame Ofelia was talking about earlier.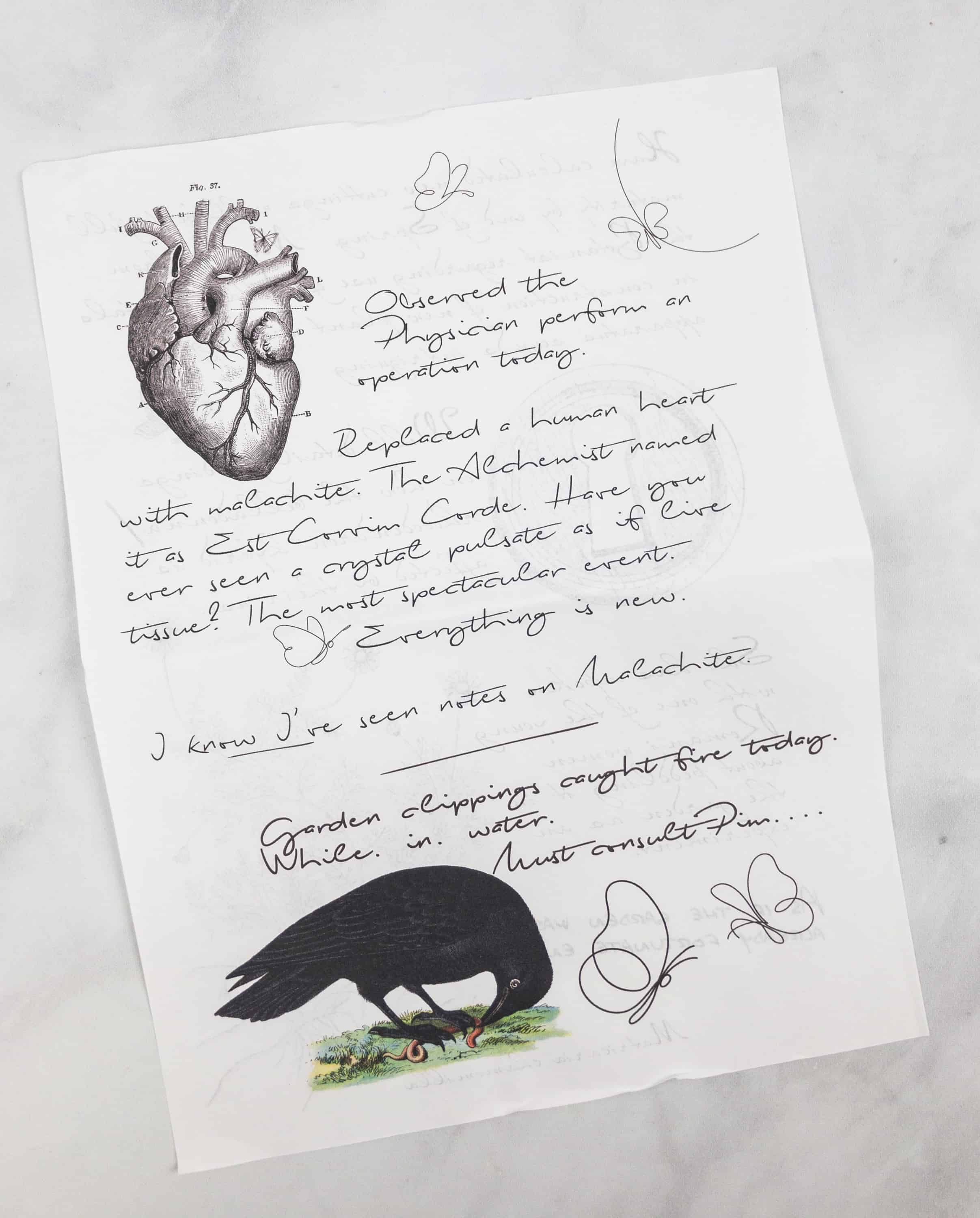 There's another letter that says the person who wrote it saw a heart replacement with a malachite. There's also something about a certain alchemist.
I love how these letters actually contain the items inside, seen (or written about) in a different light. Just brilliant!
And there they are, the mysterious cartographer's bottles! And I think those were clues on what's inside!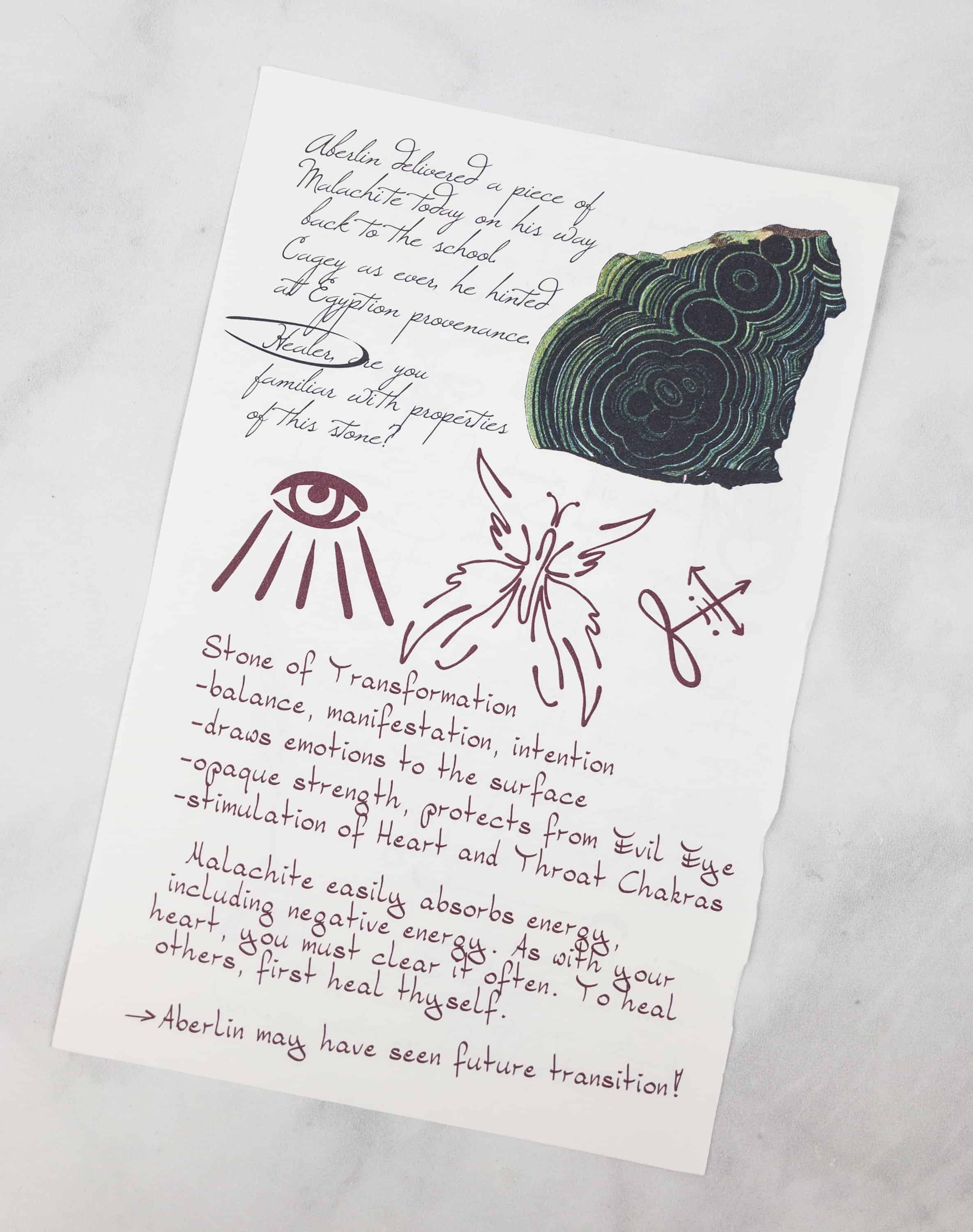 Meanwhile, here are some information about malachite, the stone of transformation.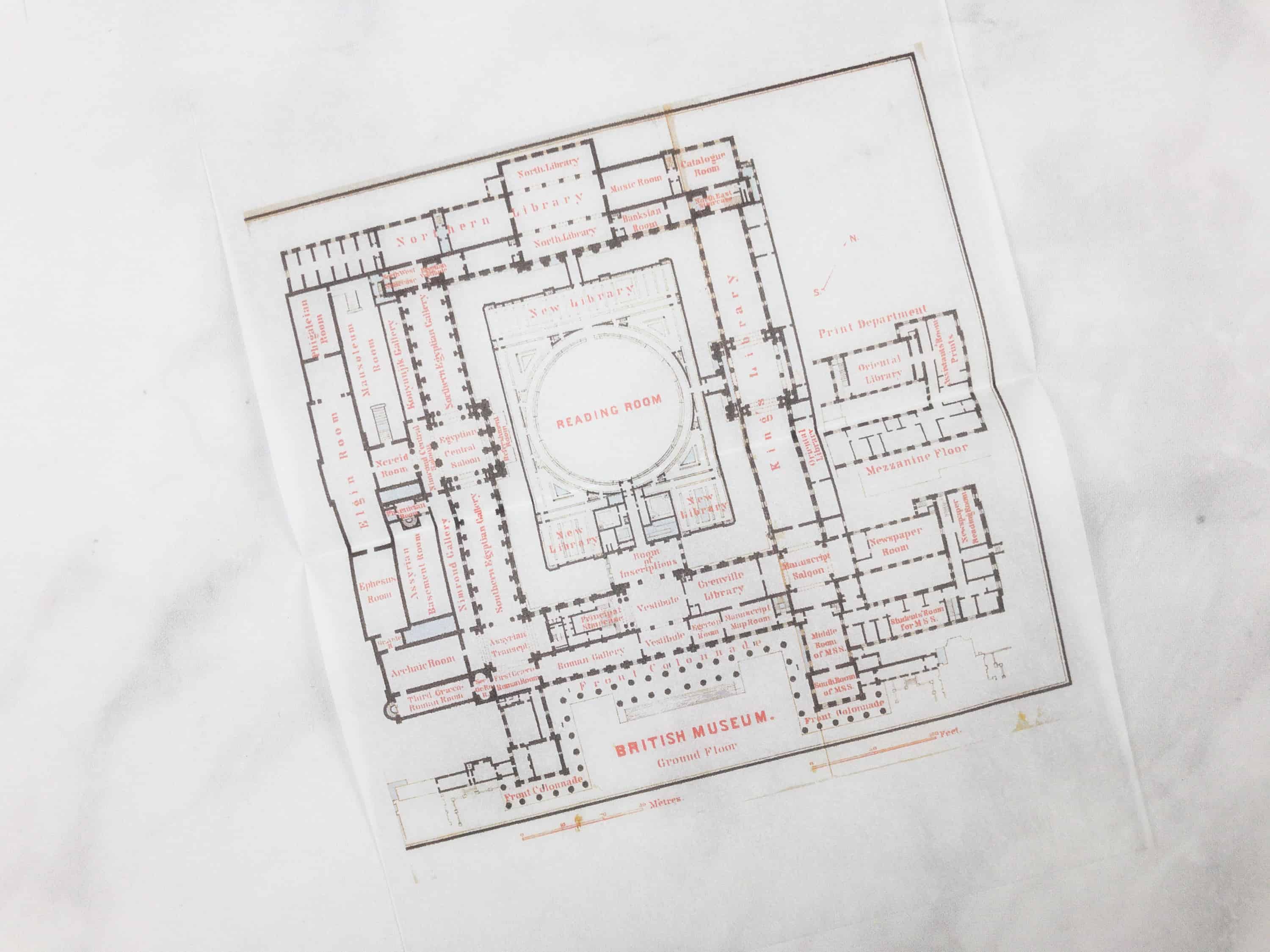 Also Included is a map (or a layout) of the British Museum.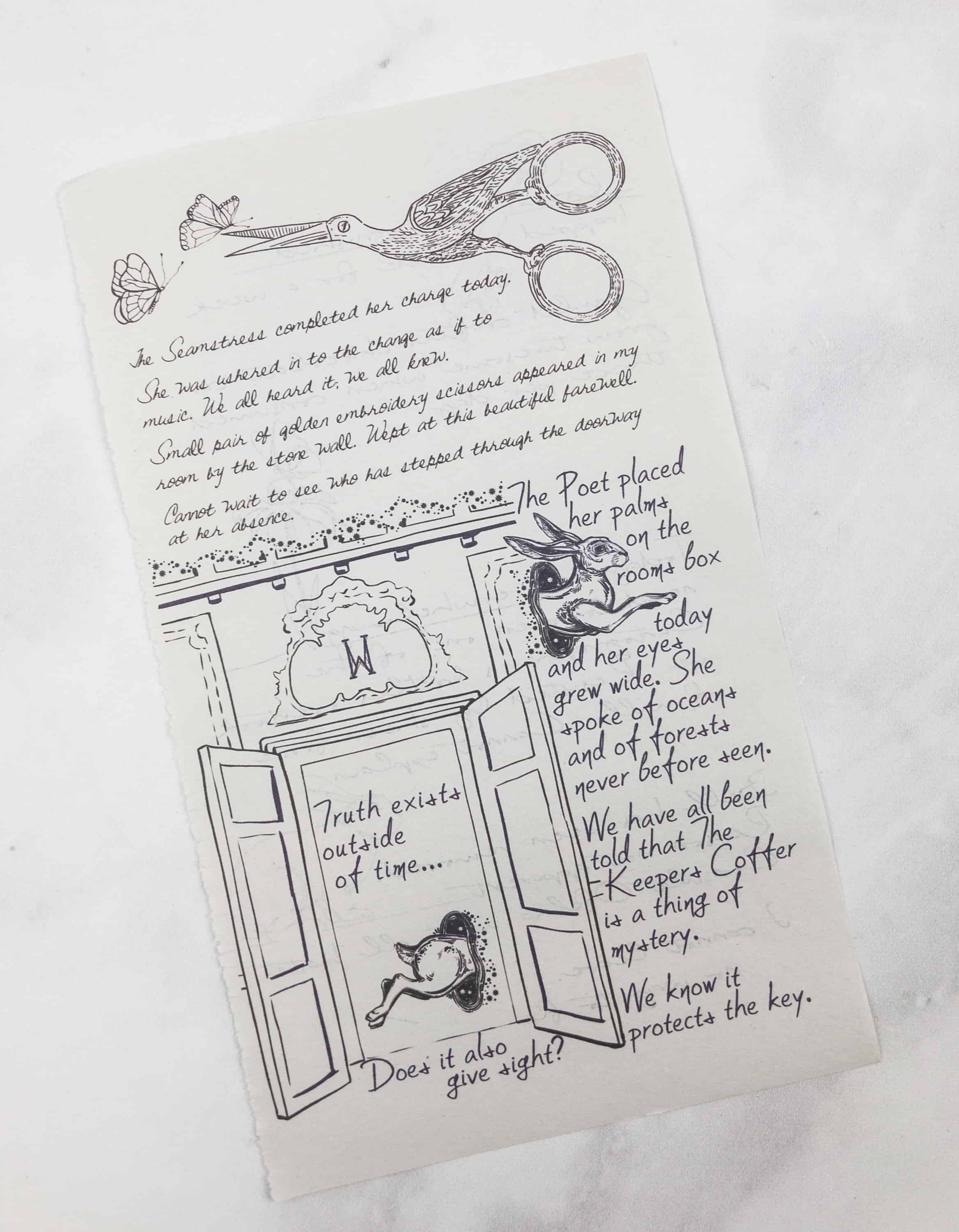 While this page talks about the pair of scissors and the vintage box…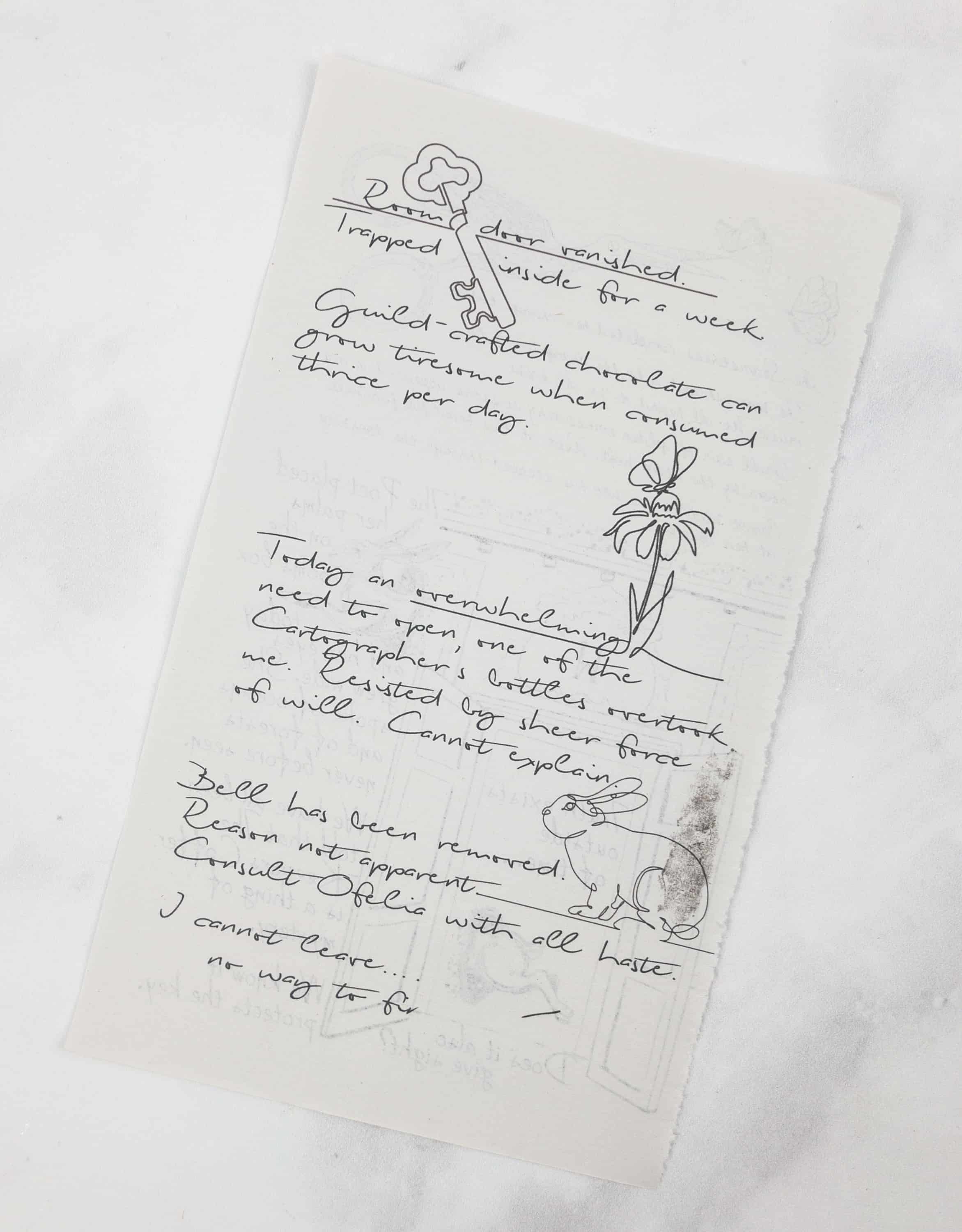 And the antique skeleton key, and about opening the cartographer's bottles… And the need to consult Madame Ofelia.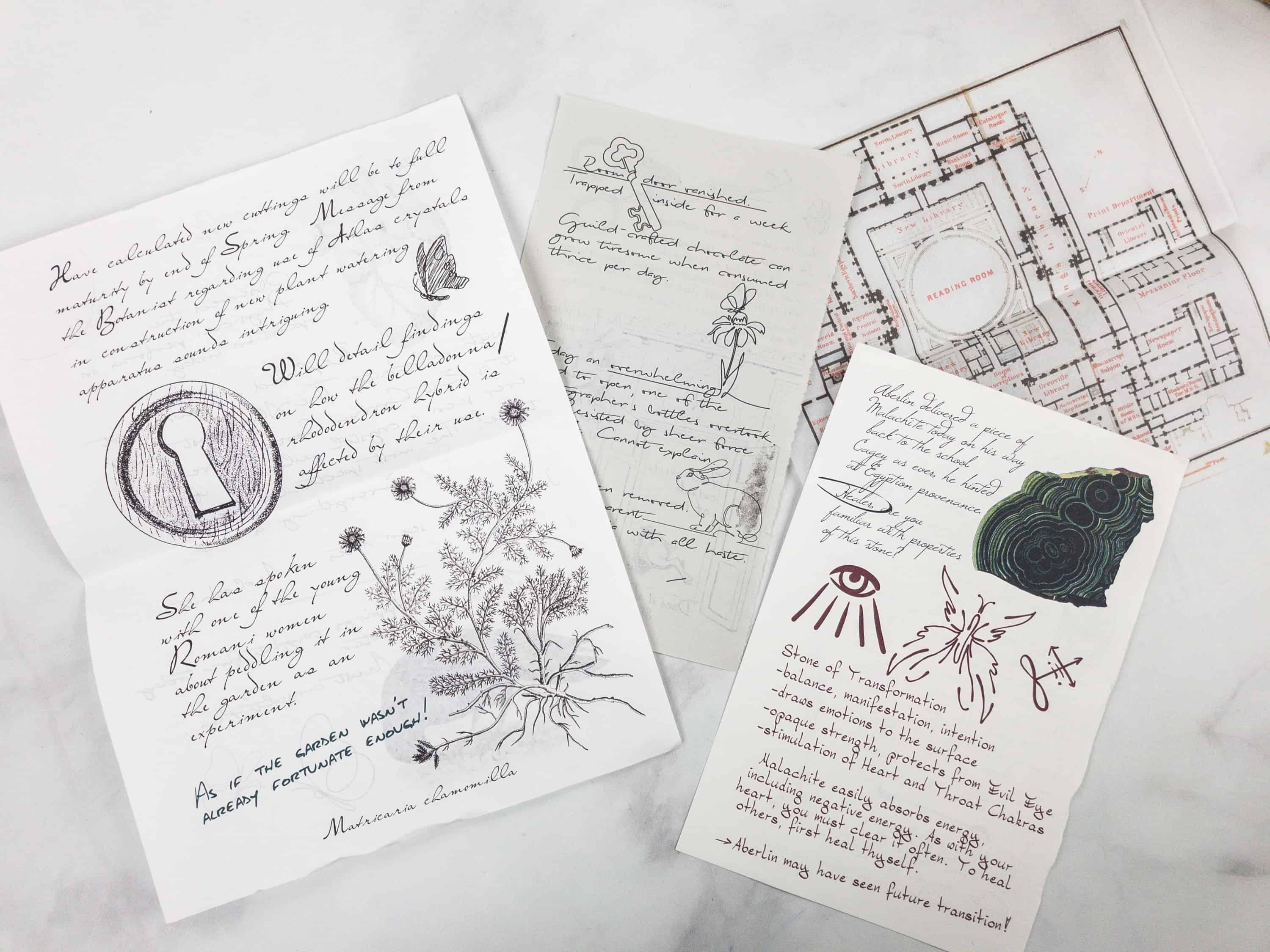 This is another magical box from Wonderful Objects. I like how the box tells a story, while still containing items useful in our everyday lives. Everything is high-quality, and I love how the letters relate to each item and completes the story. This box is magical and mysterious, just like alchemy and the lost world of Atlantis. And for this box I certainly like the key pendant, and the embroidery scissors are fantastic too!
Wonderful Objects has a children's box that shares similar themes with the grown-up version and is designed to pair well with it should you unbox as a family activity.
Are you a Wonderful Objects objects subscriber? We'd love to hear more about your journeys with this box!
Visit Wonderful Objects by Wonder and Company to subscribe or find out more!