OnyxBox from We Are Onyx delivers 5 deluxe-size or full-size items ranging from hair, skin, makeup and lifestyle products. This subscription is curated for Women of Color and contains items from high-end brands from around the world. All these are for $25 a month.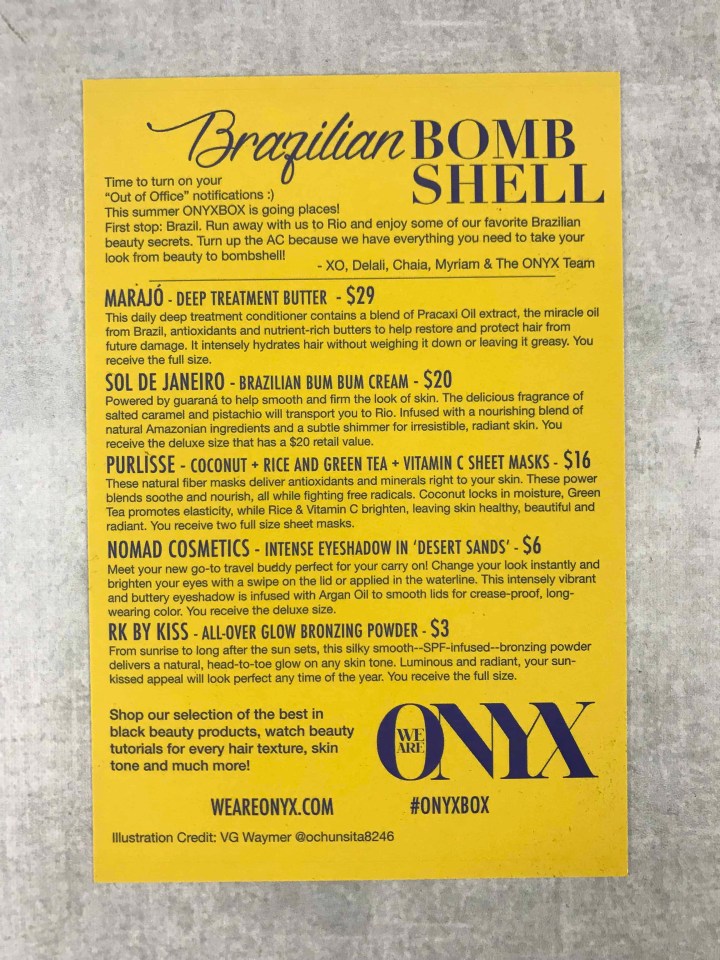 This month's box feature is Brazilian Bomb Shell. I love that there is a small description of the products as well as prices the items. I like knowing that the savings are out of this world… I love this box!
DEAL: Get 10% off your ONYXBOX subscription! Use coupon code HSONYX10.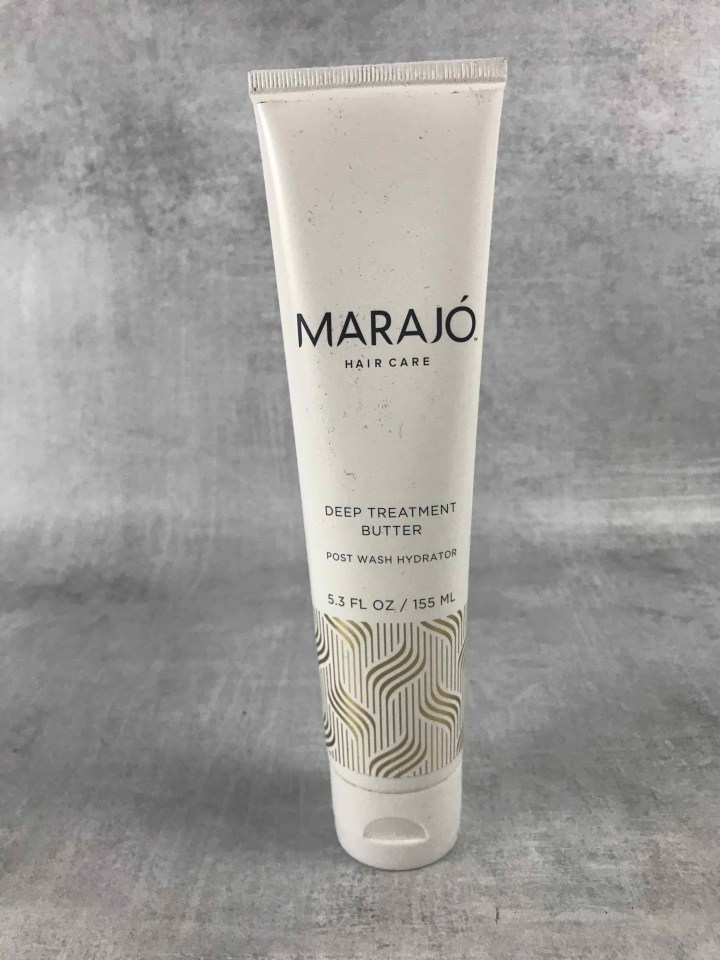 Marajo Deep Treatment Butter ($29). This is a daily treatment condition that contains pracaxi oil, antioxidants and nutrient-rich butter to help restore and protect hair from future damage. It hydrates hair without weighing it down or even worse making it look greasy. This is a full sized bottle and I have to tell you I am in love. In the summer I spend a lot of time poolside and my hair doesn't have that dried out look thanks to this product. Chlorine is no longer my nemesis and I plan on keeping this on hand all year round.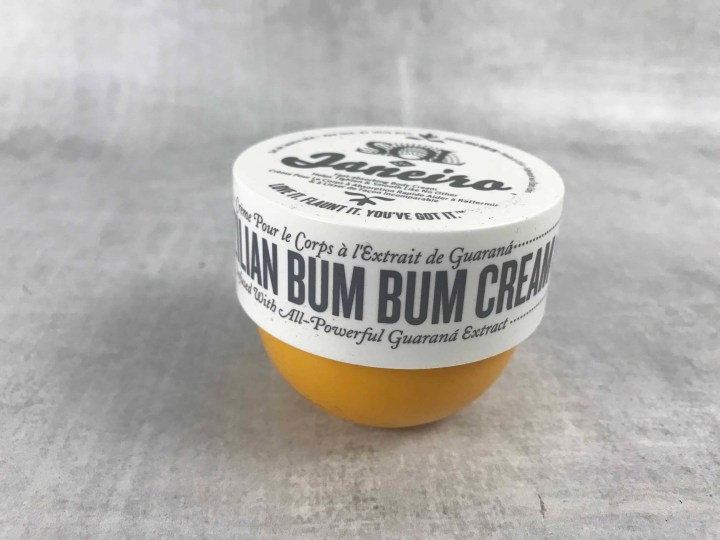 Sol de Janeiro Brazilian Bum Bum Cream ($20). Okay, I have the sense of humor of a 12-year-old boy and it's called bum bum cream, yes, I laugh every time I read the container. Now on a more serious note, this cream smells delightful. Apparently, it's supposed to be salted caramel and pistachio, I just smell amazing! This cream has a subtle shimmer and leaves skin radiant. Luckily I got a deluxe size and a little bit goes a long way. I'm going to need more of this just so I can continue to smell great without perfume.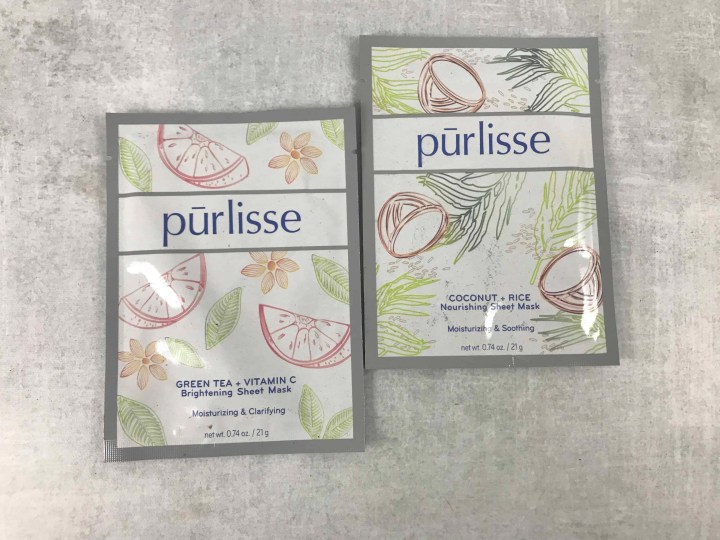 Purlisse Sheet Masks – Coconut & Rice and Green Tea & Vitamin C ($16).  Natural fiber masks that deliver antioxidants and minerals right to your skin. Apparently, coconut locks in moisture, green tea promotes elasticity while rice and vitamin c brighten. I am not a face mask fan as they tend to be a bit slimy but I am looking forward to trying these because the other Purlisse products I have used are amazing.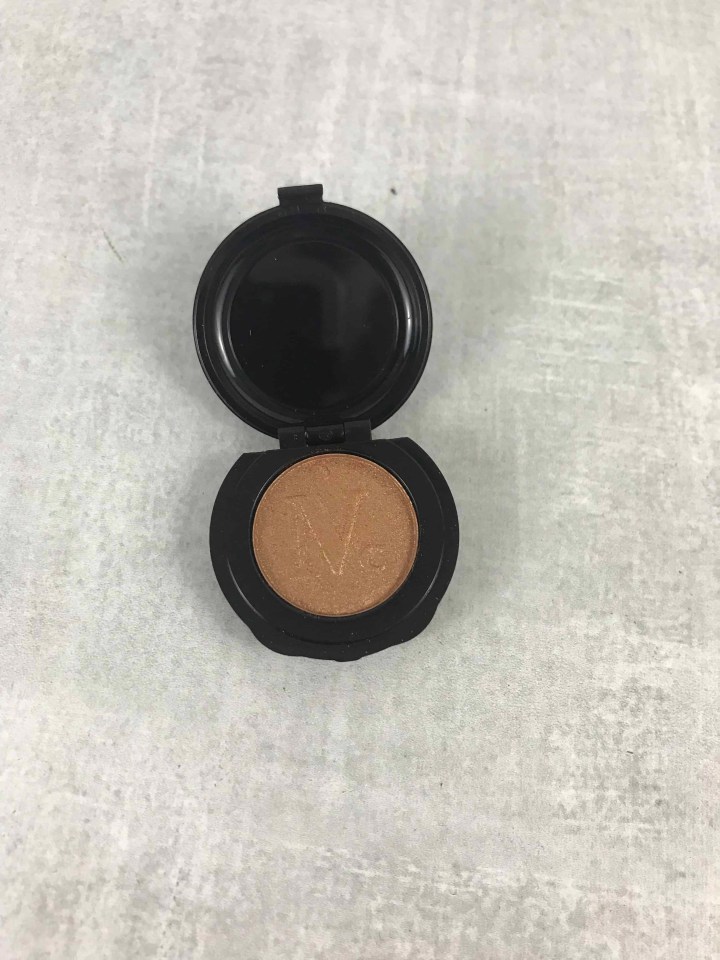 Nomad Cosmetics Intense Eyeshadow in 'Desert Sands' ($6). This could be easily carried in my purse to freshen my look throughout the day or to take me from office to happy hour. This eyeshadow is intensely vibrant and buttery and it's infused with Argan oil for smooth lids. My favorite thing about this shadow is… it lasts all day long.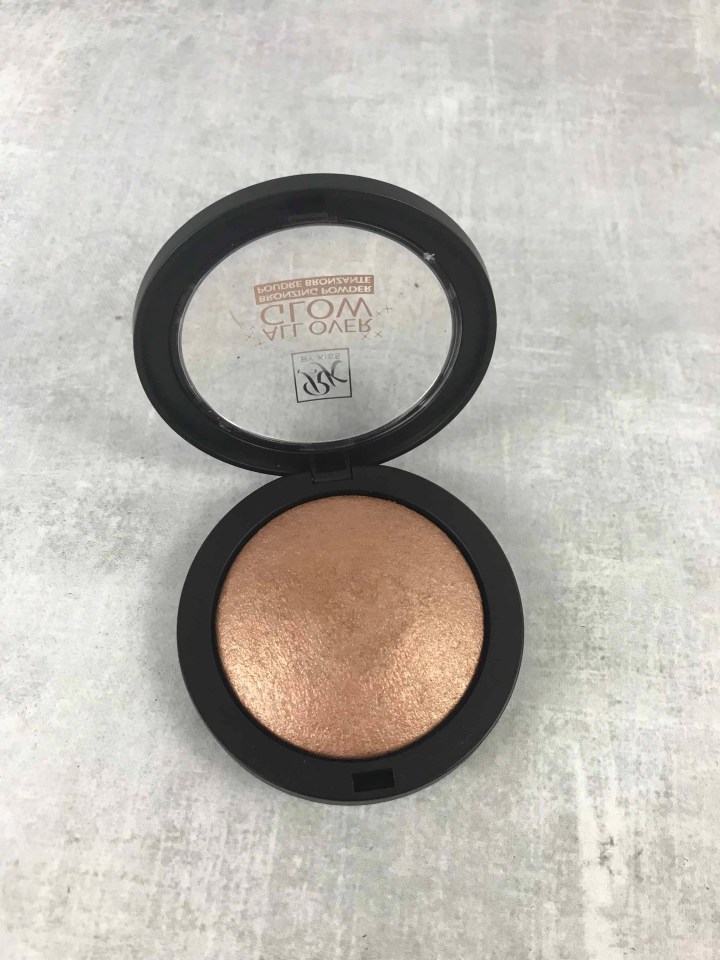 RK by Kiss All Over Glow Bronzing Powder ($3). There are so many marvelous features of this powder one being it is infused with SPF, which makes it a must-have in this Arizona sun. Second, it's usable from head to toe and it's perfect for a sun-kissed look any time of year.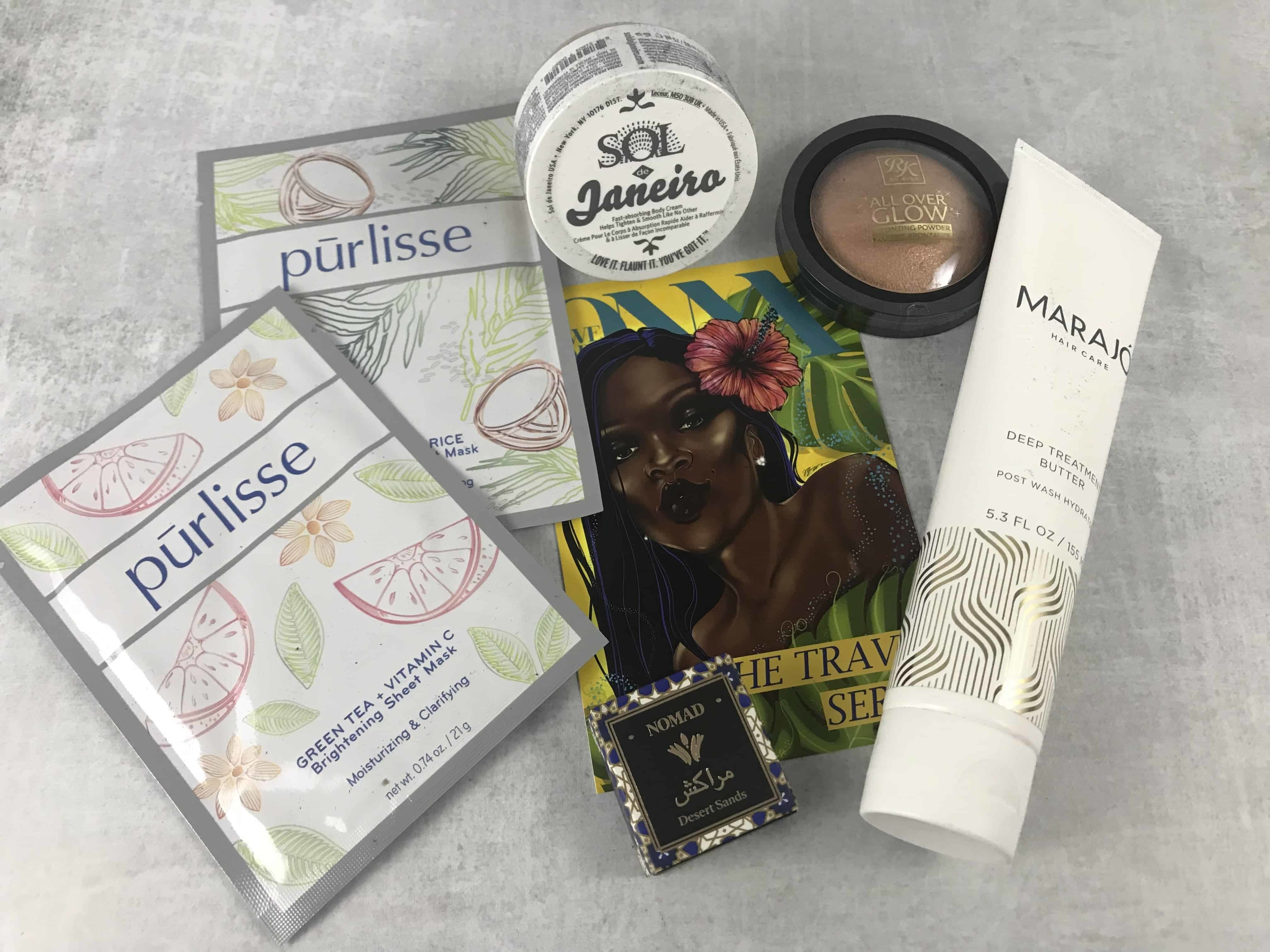 ONYXBOX keeps sending me the best in beauty items. The quality of items brought to my doorstep each month makes me ridiculously happy. This subscription continues to blow the $25 price tag out of the ballpark! One product alone made this box worth it this month. Onyxbox is great at making me keep my beauty regime new and exciting. I can't wait to see what next month brings me, hopefully, more wonderful scented lotion.
What did you think of Onyx Box this month?