Vegan Cuts Beauty Box is a monthly beauty subscription service that sends 4-7 items ranging from unique cosmetics to luxurious skincare. Best of all, they are 100% cruelty-free and vegan, plus most items are natural and non-toxic! Monthly recurring shipments are $22.95 with free shipping in the USA (there is an additional charge for other countries). This sub is also available in 6 or 12-month terms that do not renew but that do earn you a discount.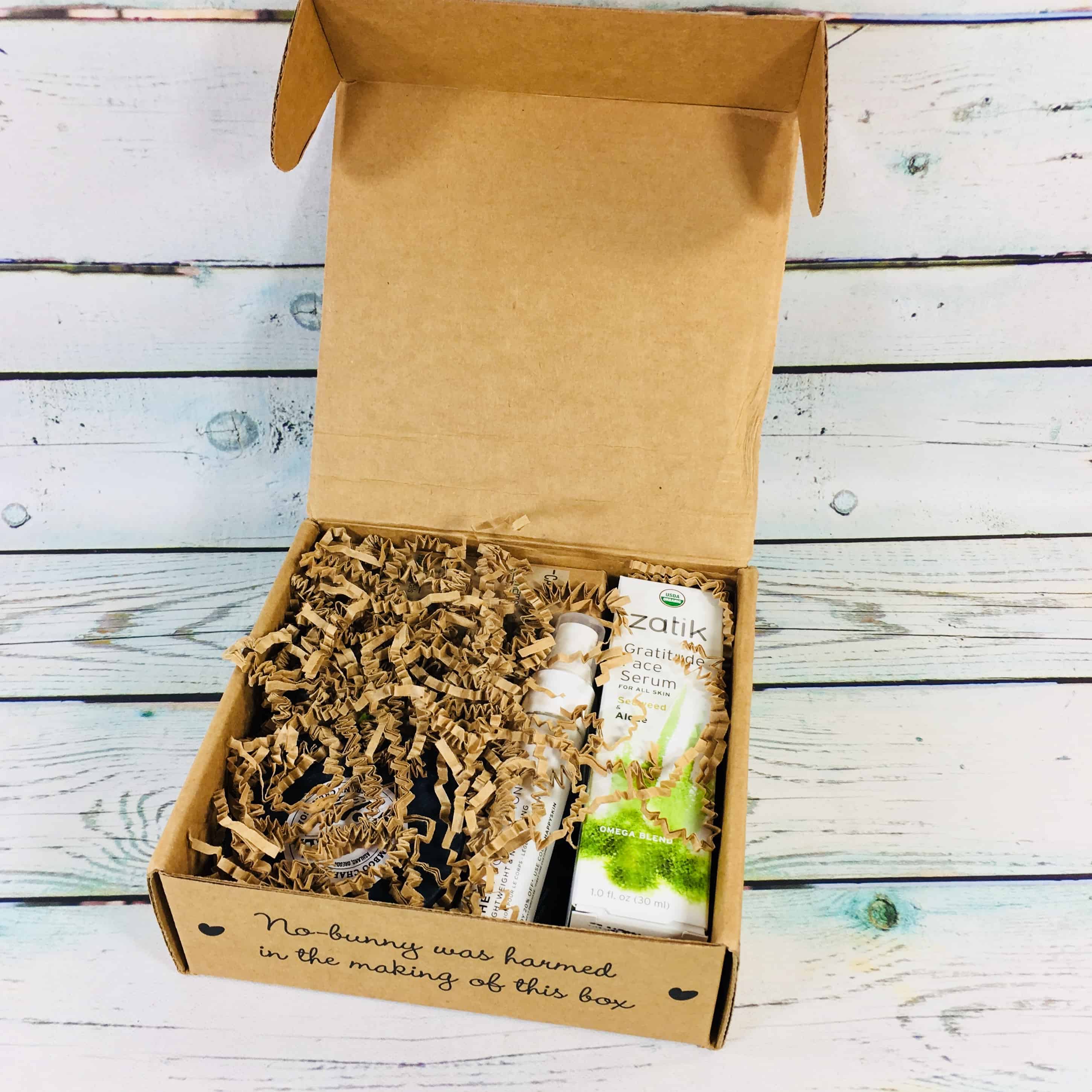 Vegan Cuts doesn't offer customization and sends items that are suitable for almost everyone. They promise not to send foundation or other items that match a specific skin tone and instead send makeup items that are as inclusive as possible with possible variations in shades. They also promise a value of at least $30 but have sent boxes that are significantly above that mark. Vegan Cuts sends deluxe "travel" sized or full-sized products and rarely sends single-use packets.
There was a product information card that included a coupon code for a shop purchase and info on how you can win a free box by sharing your box on social media.
The flip side of the card listed each item and the retail value. The July 2018 box theme is Shine Your Light!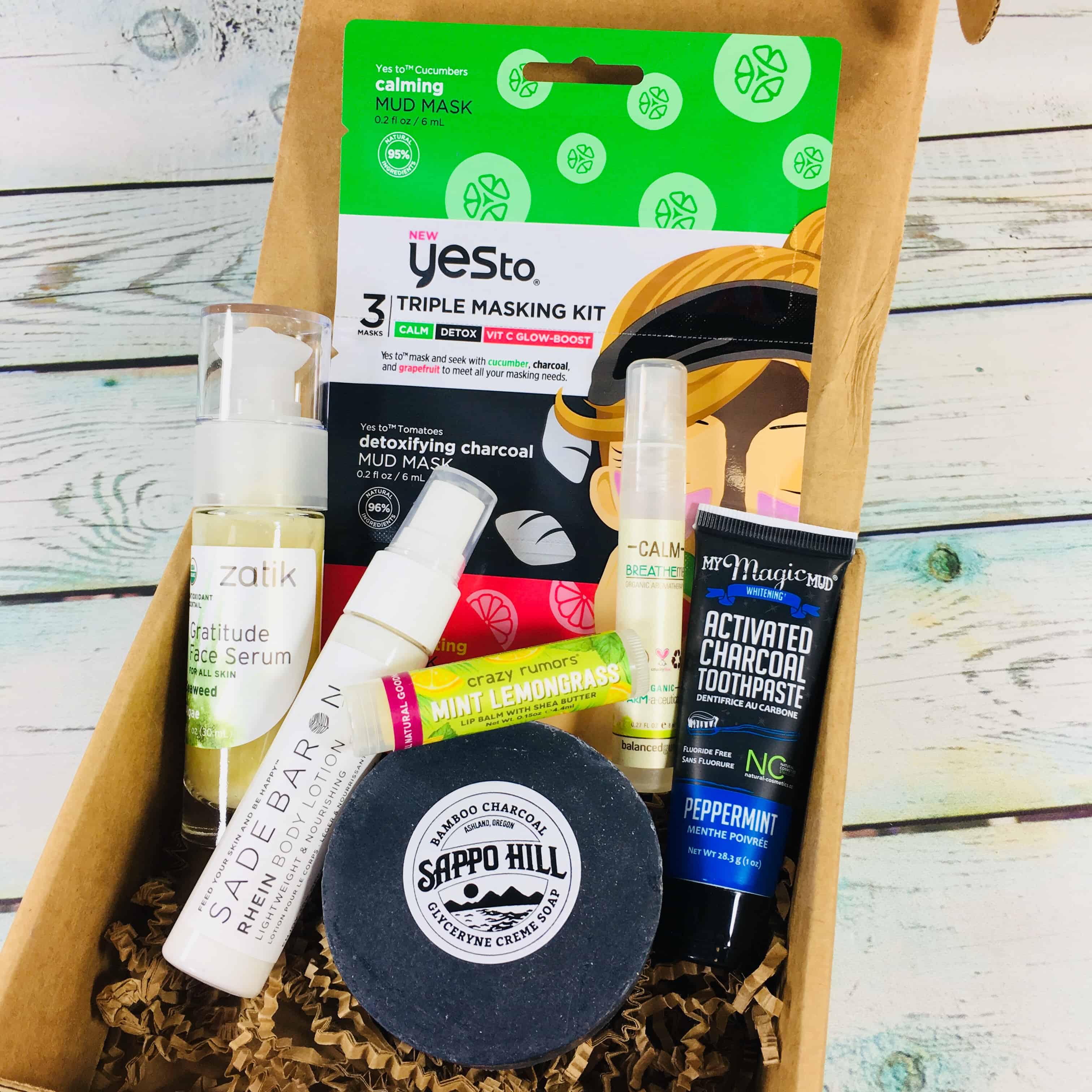 My products were kept safe in shredded paper squiggles. I always place them in my compost pile but you can also recycle them how you see fit.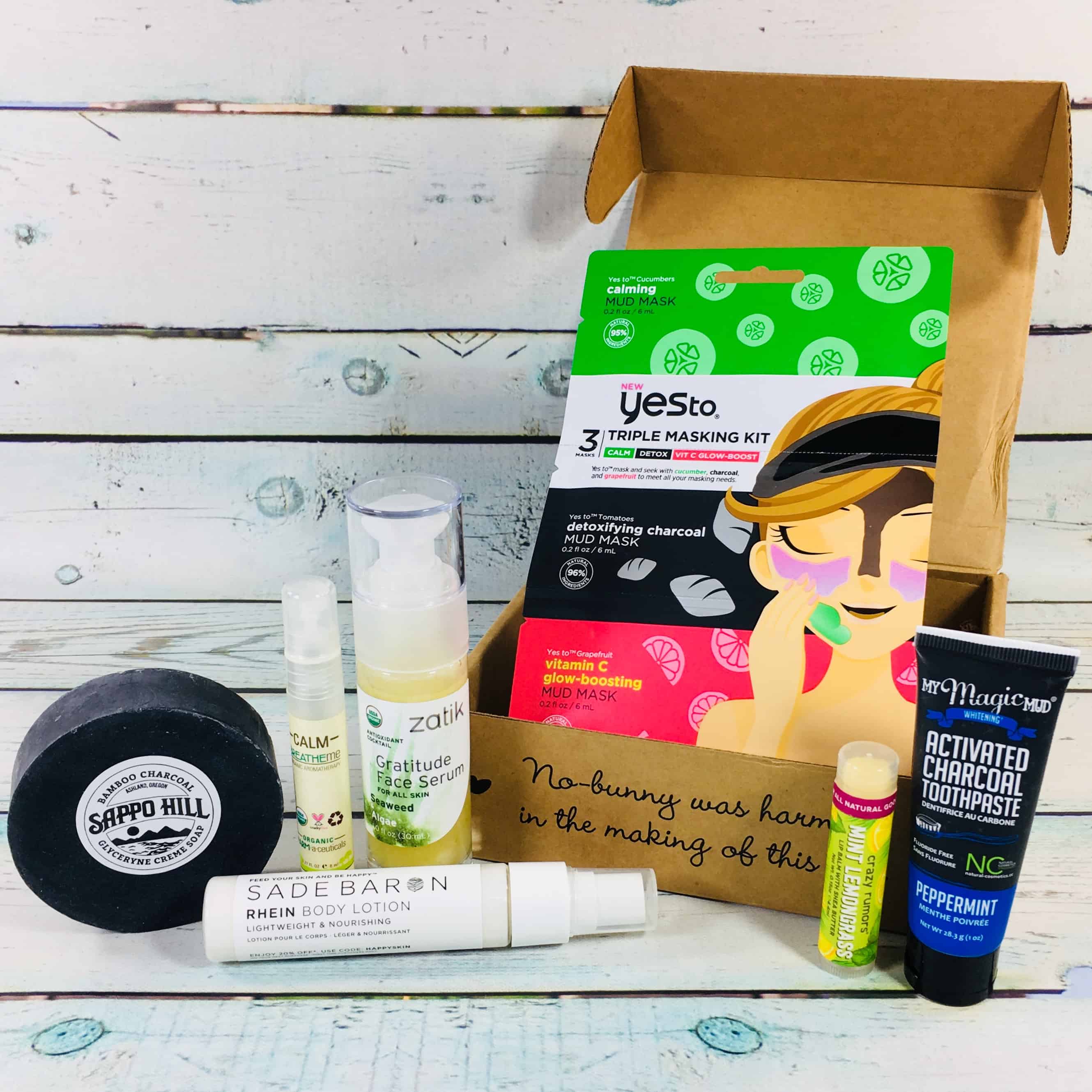 Everything in my box!
Sappo Hill Black Bamboo Activated Charcoal Soap ($3) The bamboo charcoal in this bar "has increased surface area and micro-pores, enhancing the ability to naturally lift and wash away dirt, debris, excess oil, and impurities." It can be used on the face, body, or hair.
I plan on using it in my kitchen, since I prefer a non-scented bar soap to clean my hands while cooking.
Yes To Triple Masking Kit ($3.33) Wow, this kit has three different masks for you to use depending on your skin's needs!
Use them separately or use all three at once to customize this product to what your skin desires. The cucumber version is calming, the charcoal one detoxifies, and the grapefruit version gets you glowing.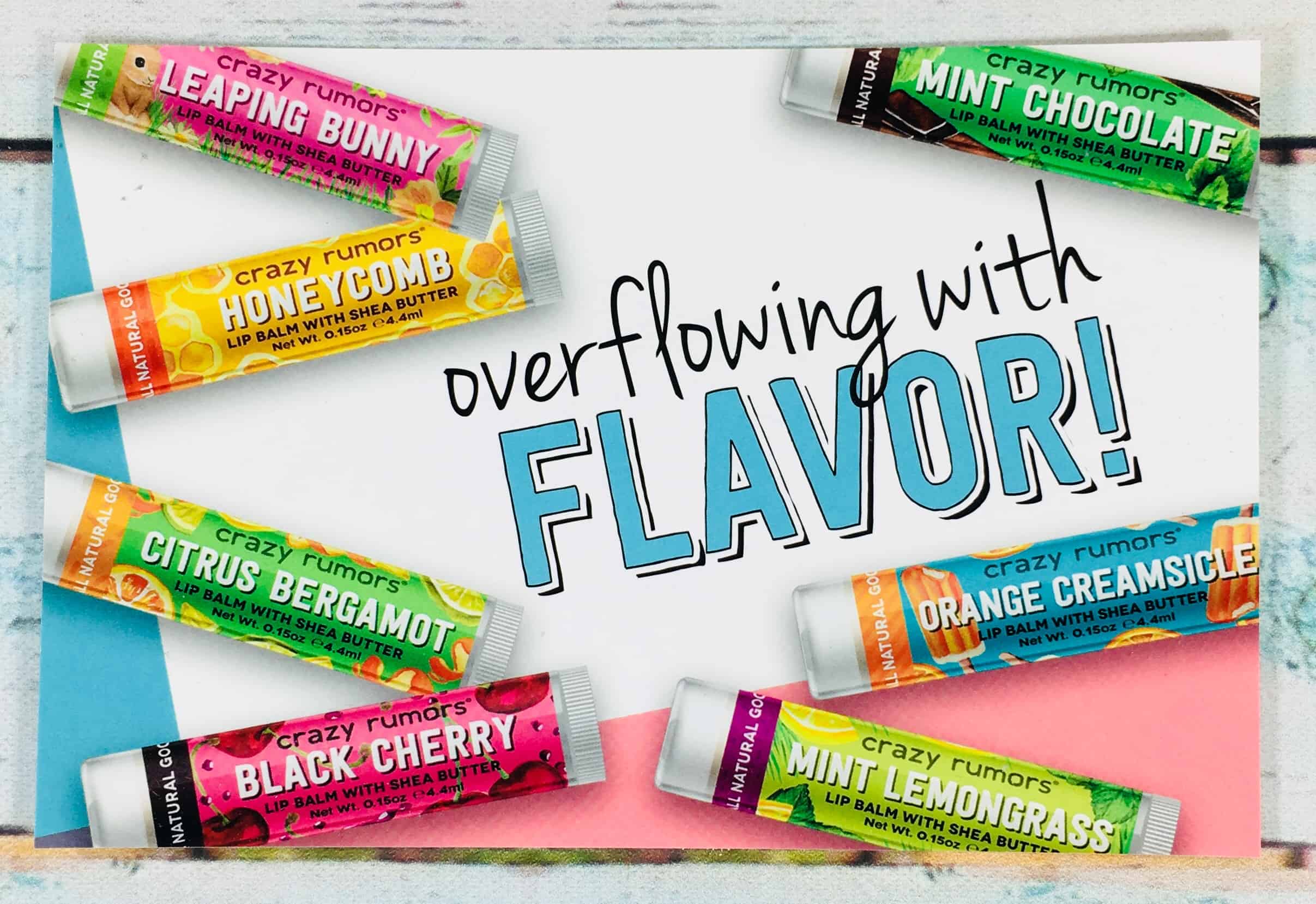 I received a card from the next vendor with some of the 20+ flavors of lip balm listed and a coupon code on the flip side.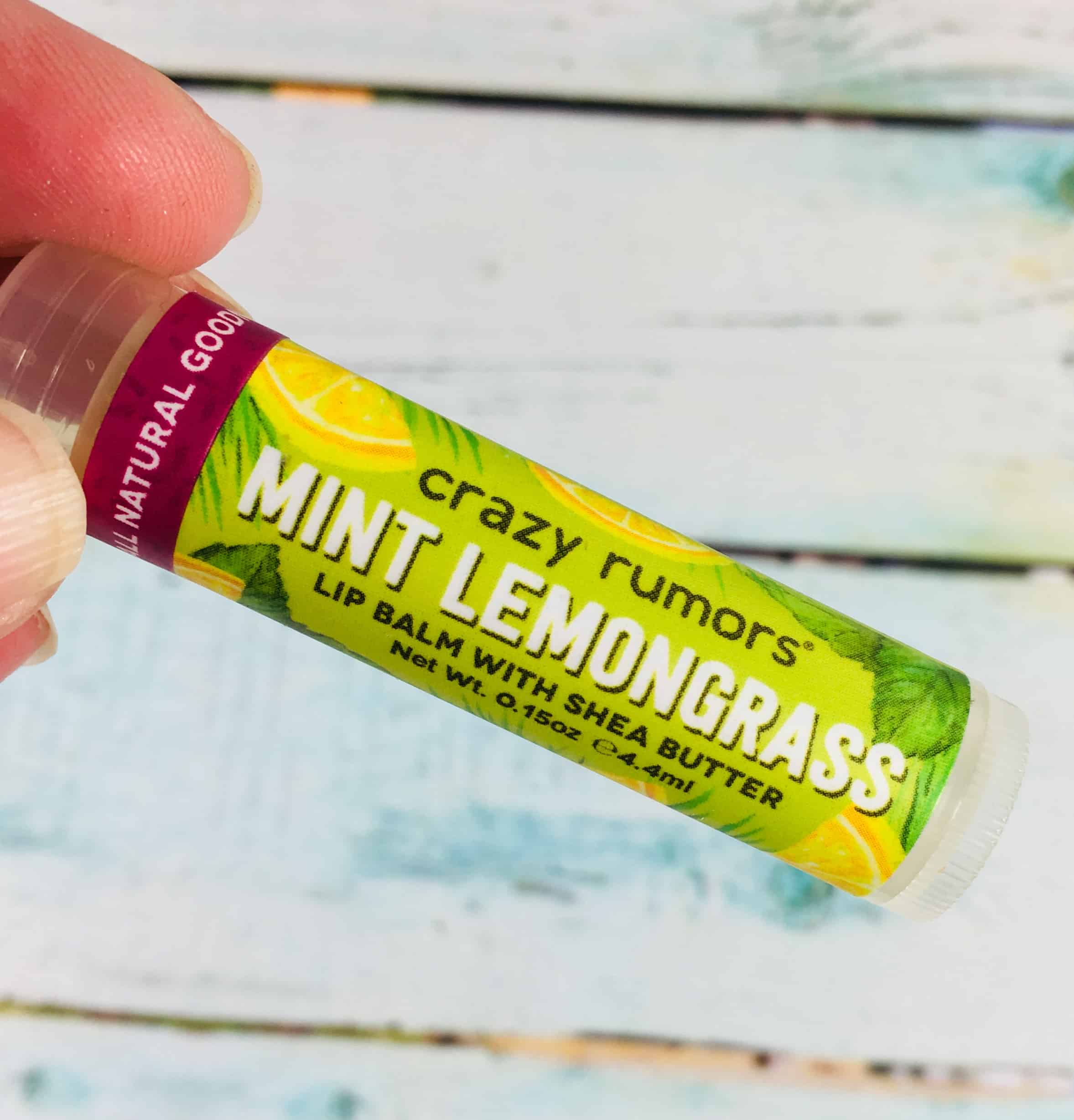 Crazy Rumors Mint Lemongrass Lip Balm With Shea Butter ($3.49) was the flavor I received, but various flavors were sent. This one is unusual and I loved it, so minty fresh but with a fresh burst of lemon. Minty lemonade.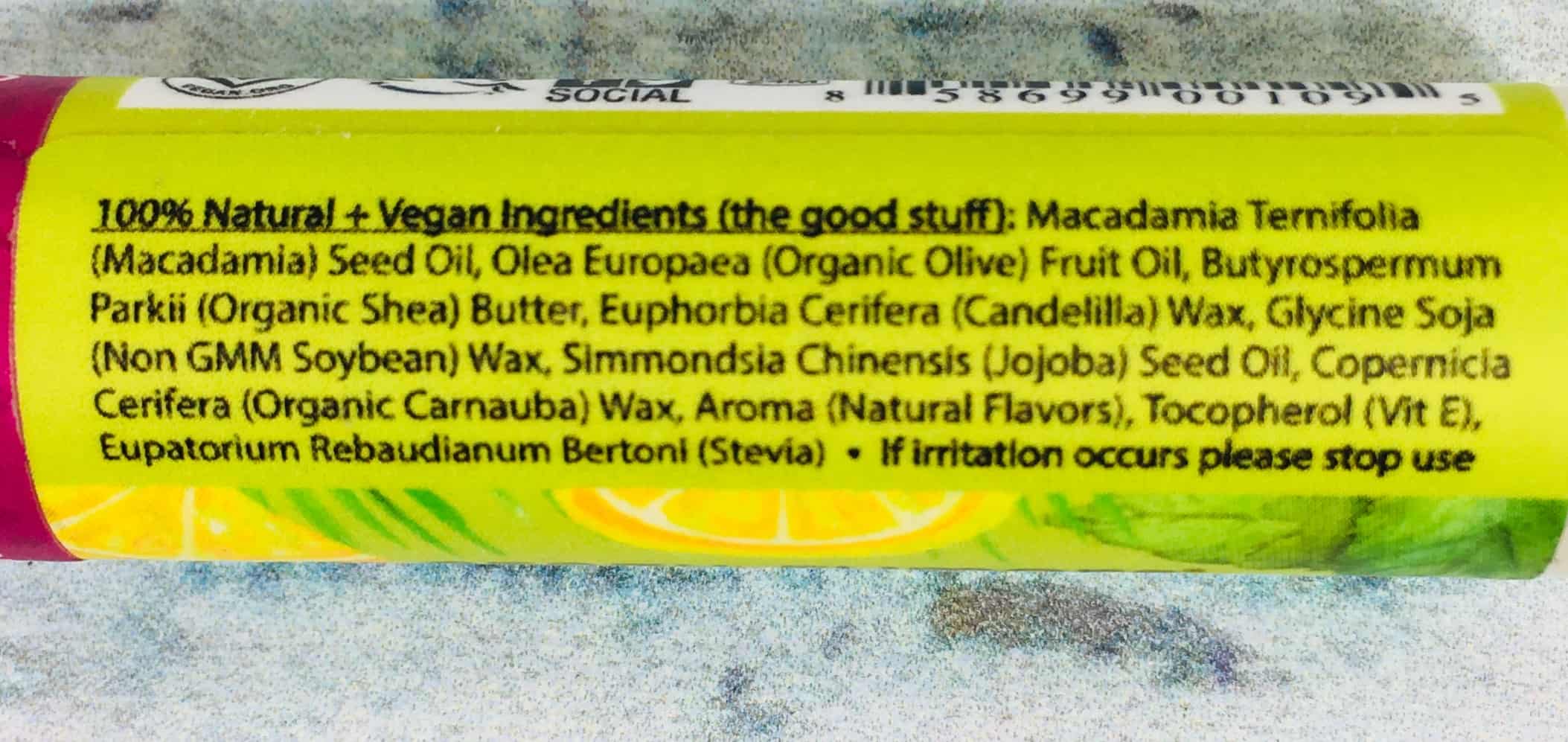 No beeswax in here because this stuff is vegan, but shea butter, macadamia seed oil, and jojoba oil left my lips super soft.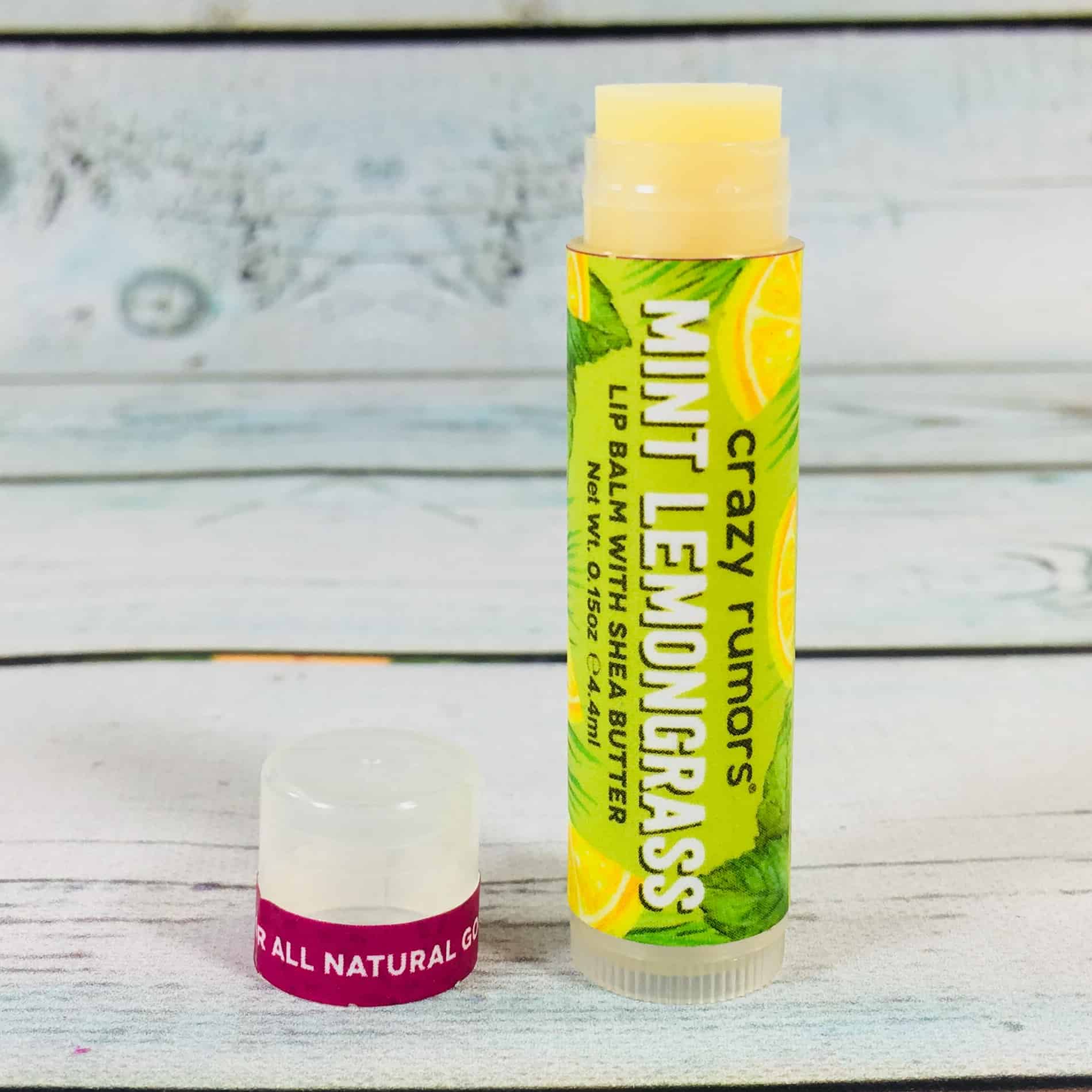 Yay for unusual flavor combos!
The next item came with its own brochure.
My Magic Mud Activated Charcoal Toothpaste ($1.98) Here's another product that uses activated charcoal, but in this case it is supposed to help whiten teeth!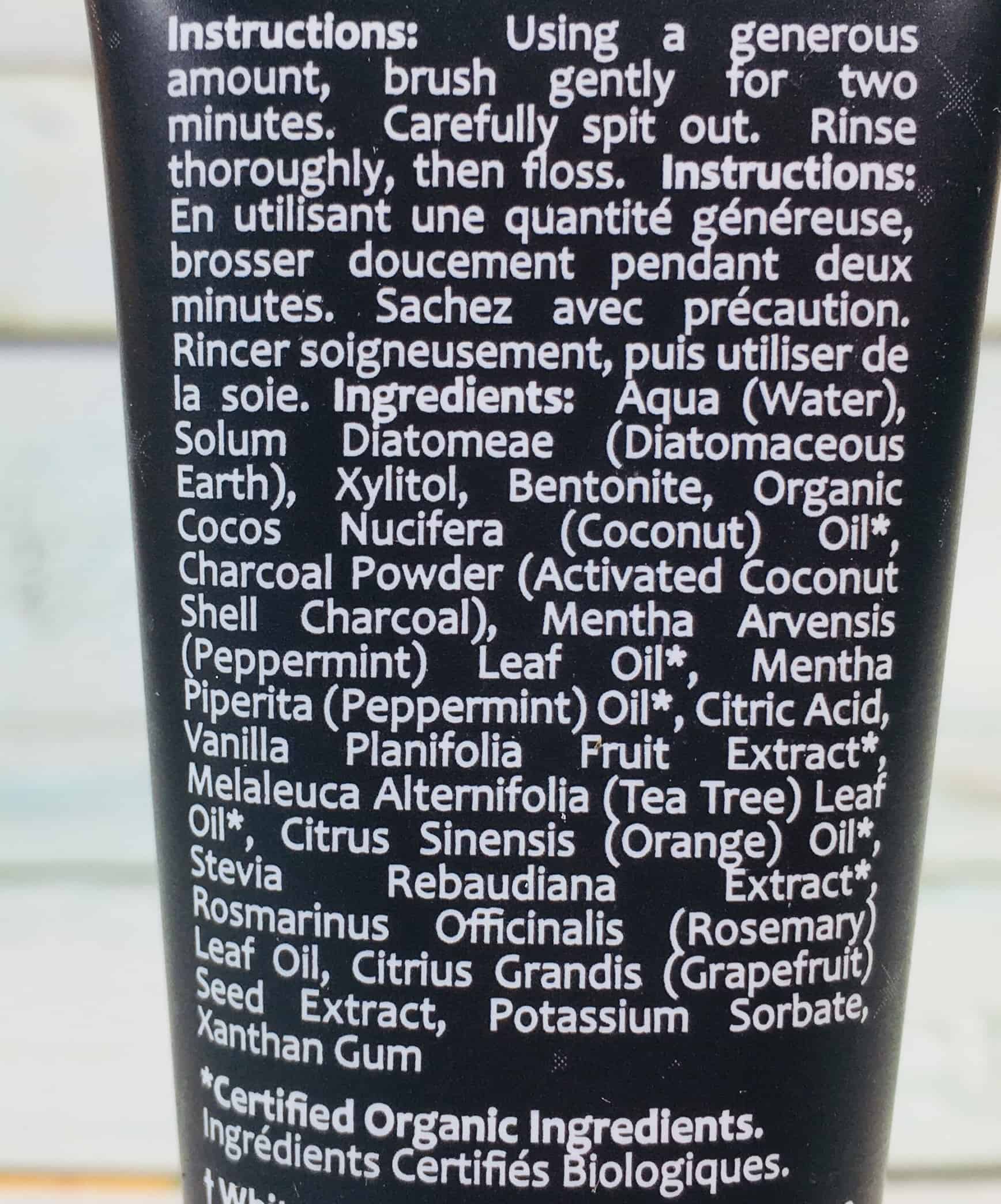 The ingredients were listed on the back of the tube. I was worried about the fact that it had citric acid listed as an ingredient. Citric acid is known to weaken tooth enamel, and it is even recommended by the Mayo Clinic to avoid brushing your teeth for 30 minutes after eating or drinking anything containing citric acid, such as orange juice or grapefruit. After looking around I found that it is in several natural toothpaste brands and according to California Dental Group, it is used as a natural preservative and "when citric acid is used it is in a very small amount that will not affect the pH of your mouth or soften tooth enamel like eating citrus fruit can." Whew.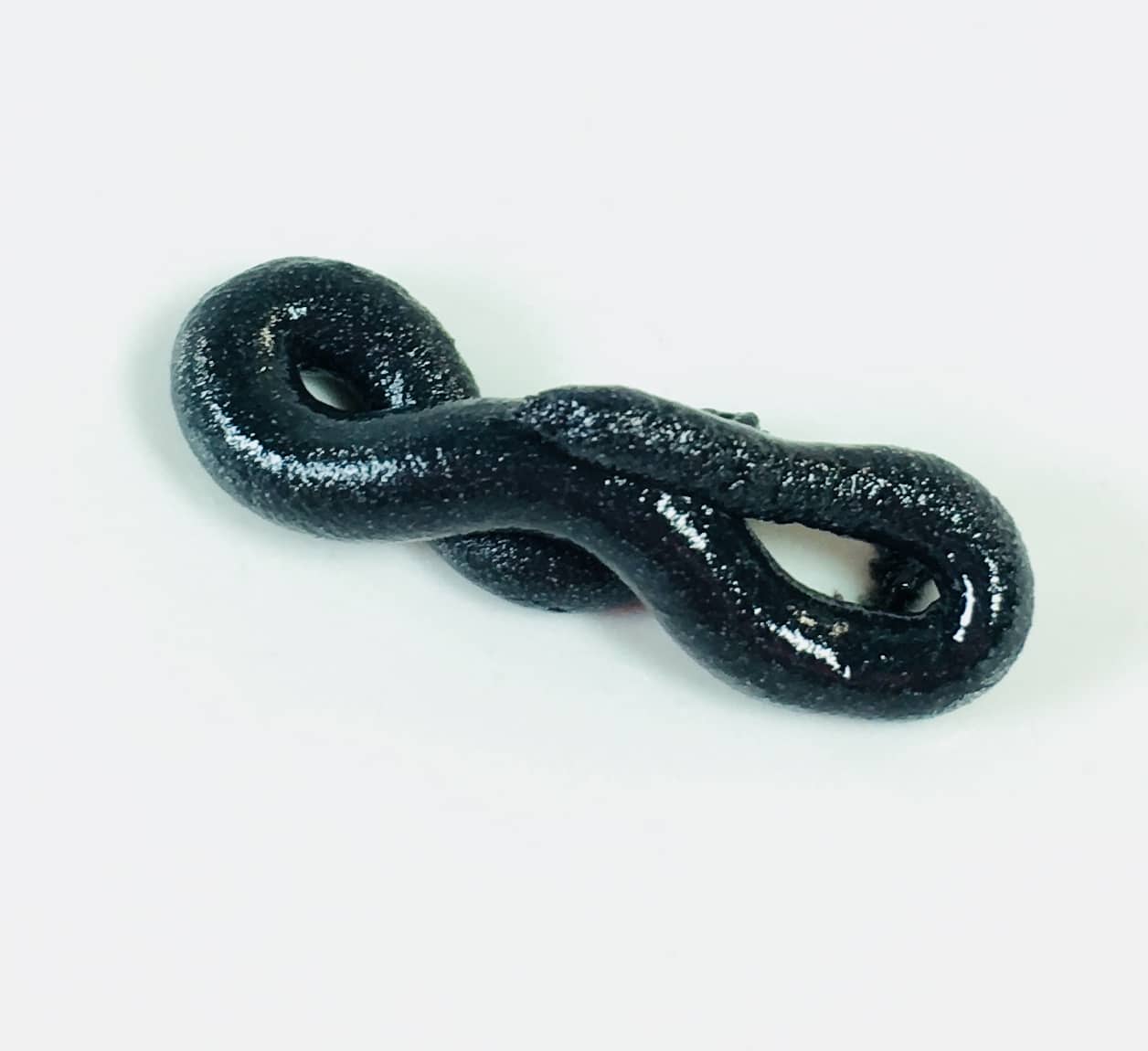 It left a mess in my sink and when I looked in the mirror it looked kind of scary and made me thankful that we have modern dentistry. The flavor was more menthol, less minty than I was expecting. More like a cough drop and less like gum.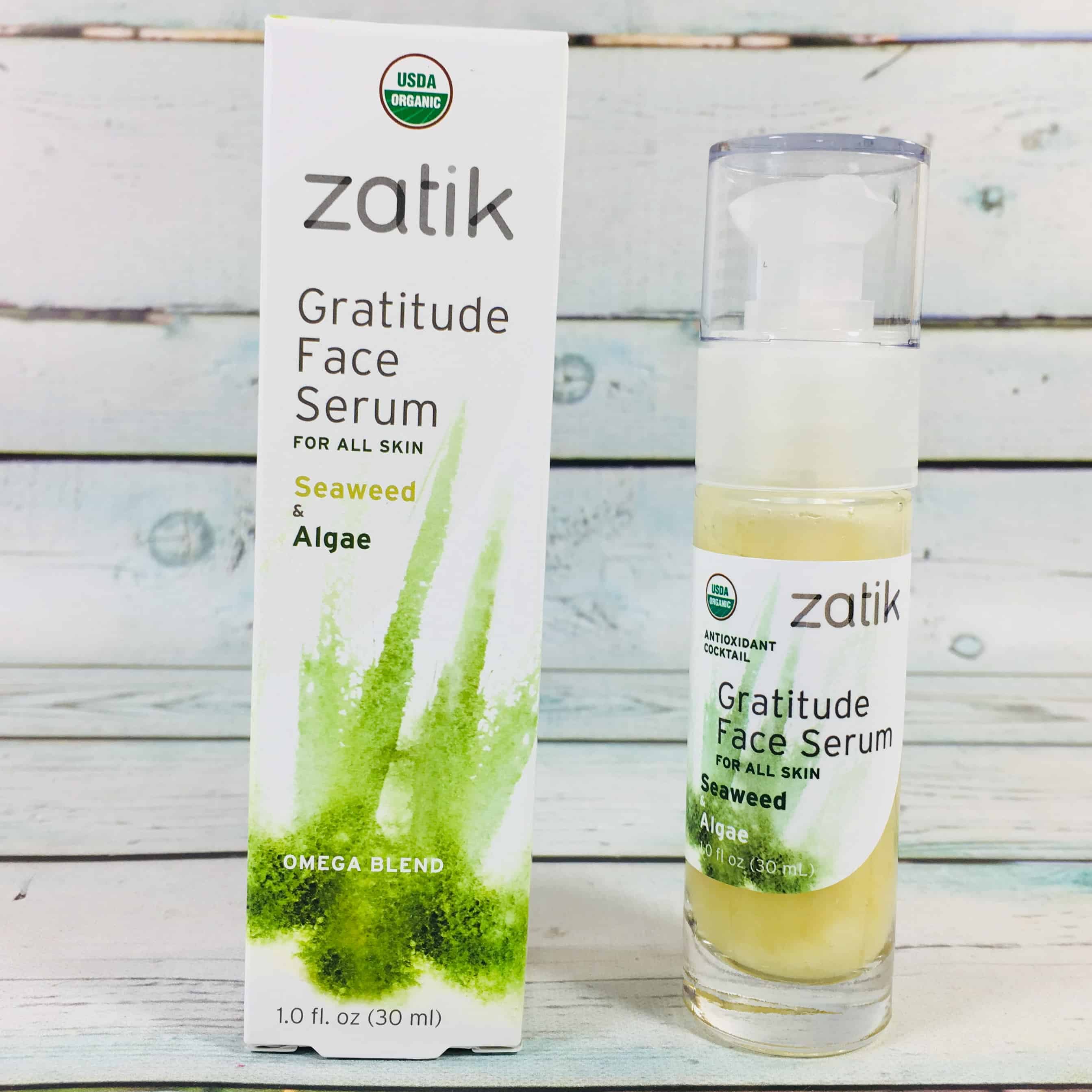 Zatik Naturals Gratitude Face Serum ($32) is meant for all skin types but I have some questions about this product. Is it supposed to be used before a moisturizer? Or instead of moisturizer? Is it supposed to smell like that? (It is overwhelmingly stinky, but doesn't expire until 2020.)
Also, this product claims to have "seaweed + algae". I see algae on the ingredients, but where is the seaweed?
I thought the spout was interesting, but this brand's website wasn't very helpful. In the end, this is too smelly for my senses. If you've tried this product, please leave me a comment and let me know how your product smelled.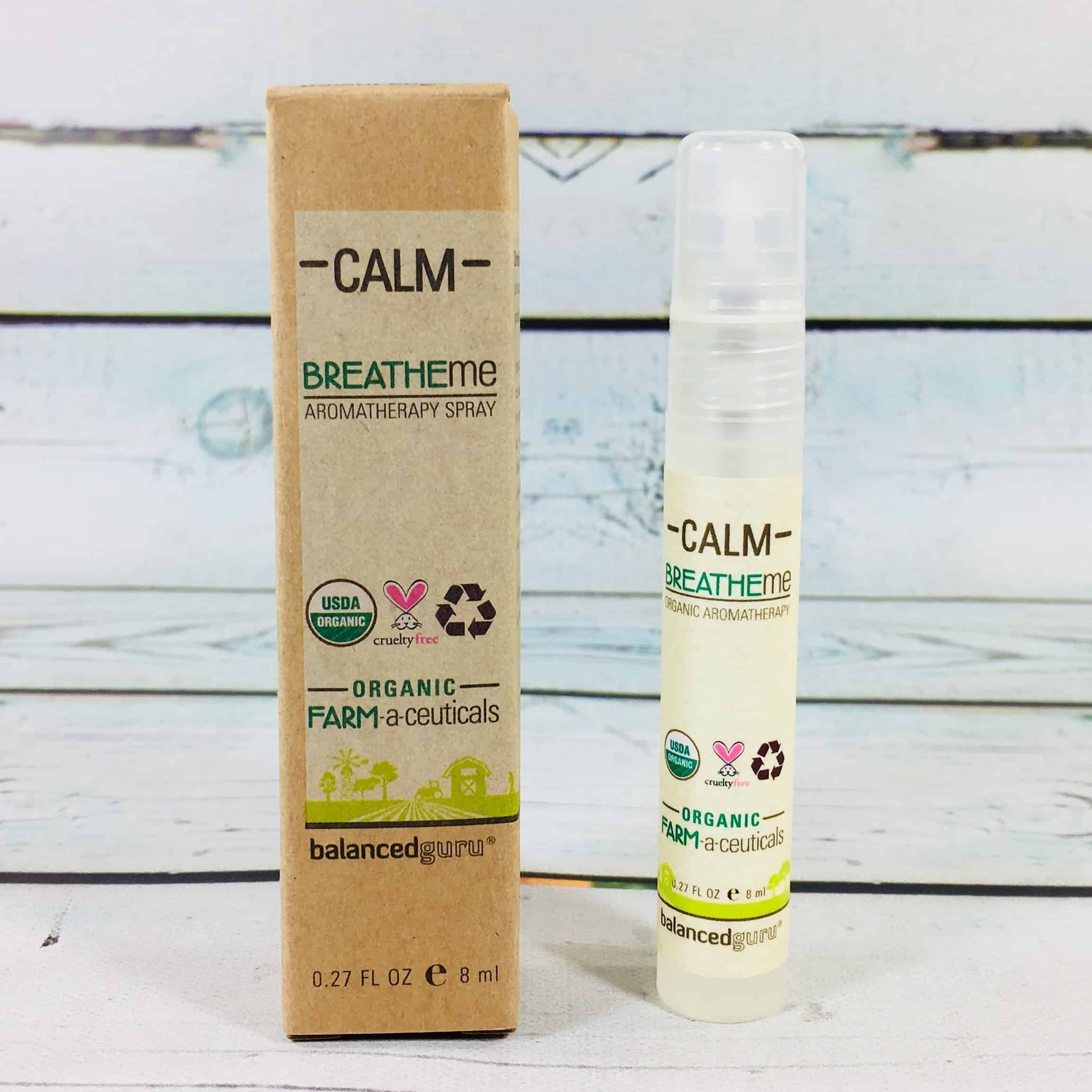 Balanced Guru Calm Breathe Me Aromatherapy Spray (Was $14.99, now $5 in their "Spring Cleaning" sale) I have a thing for aromatherapy products, and this one smells lovely.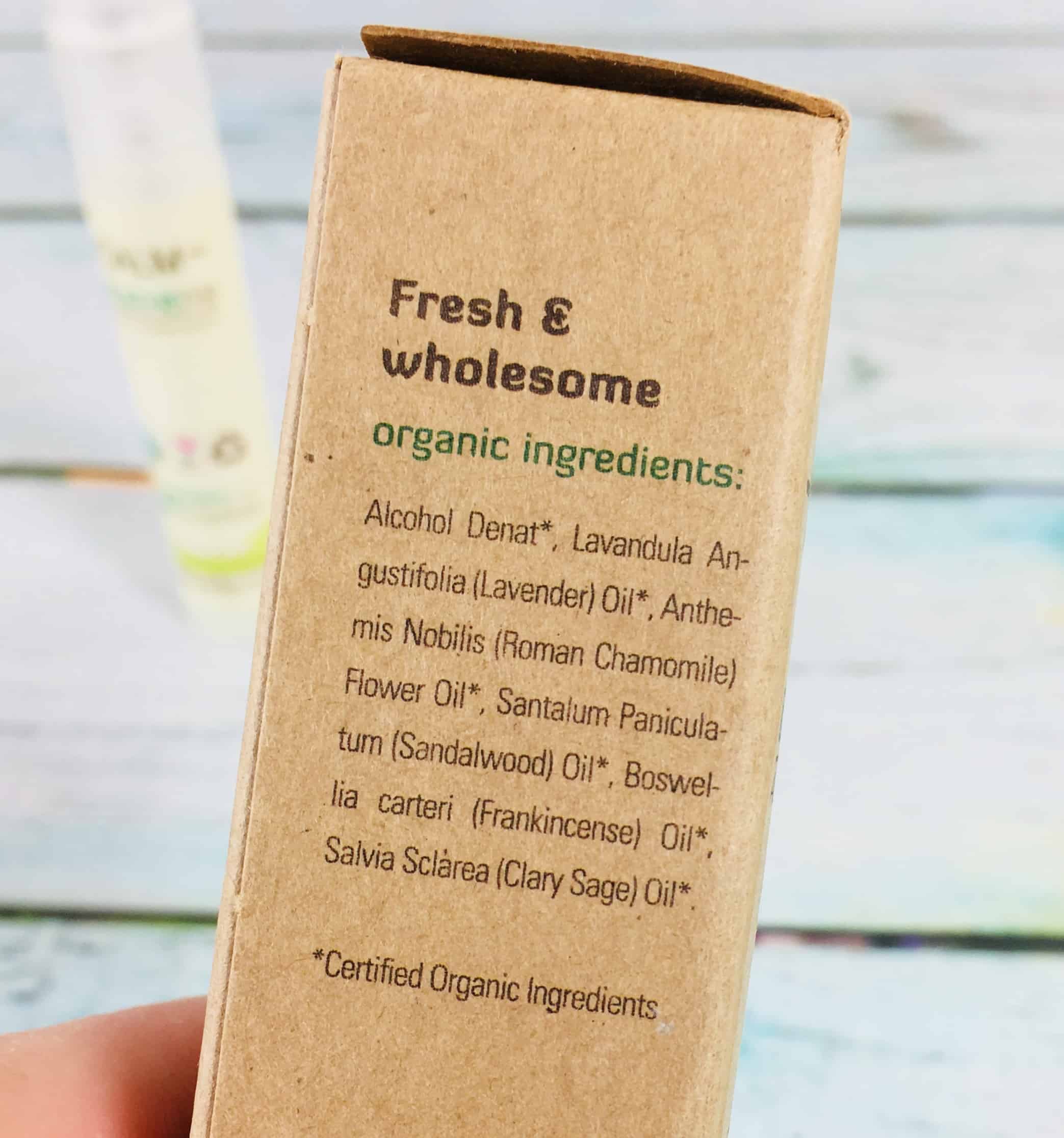 Alcohol and essential oils are listed, with lavender being the predominant scent. You can spray it on your skin or bed sheets or just into the air (but away from your face). Or, spray into a handkerchief or tissue and breathe deeply. Ahh, now isn't that better?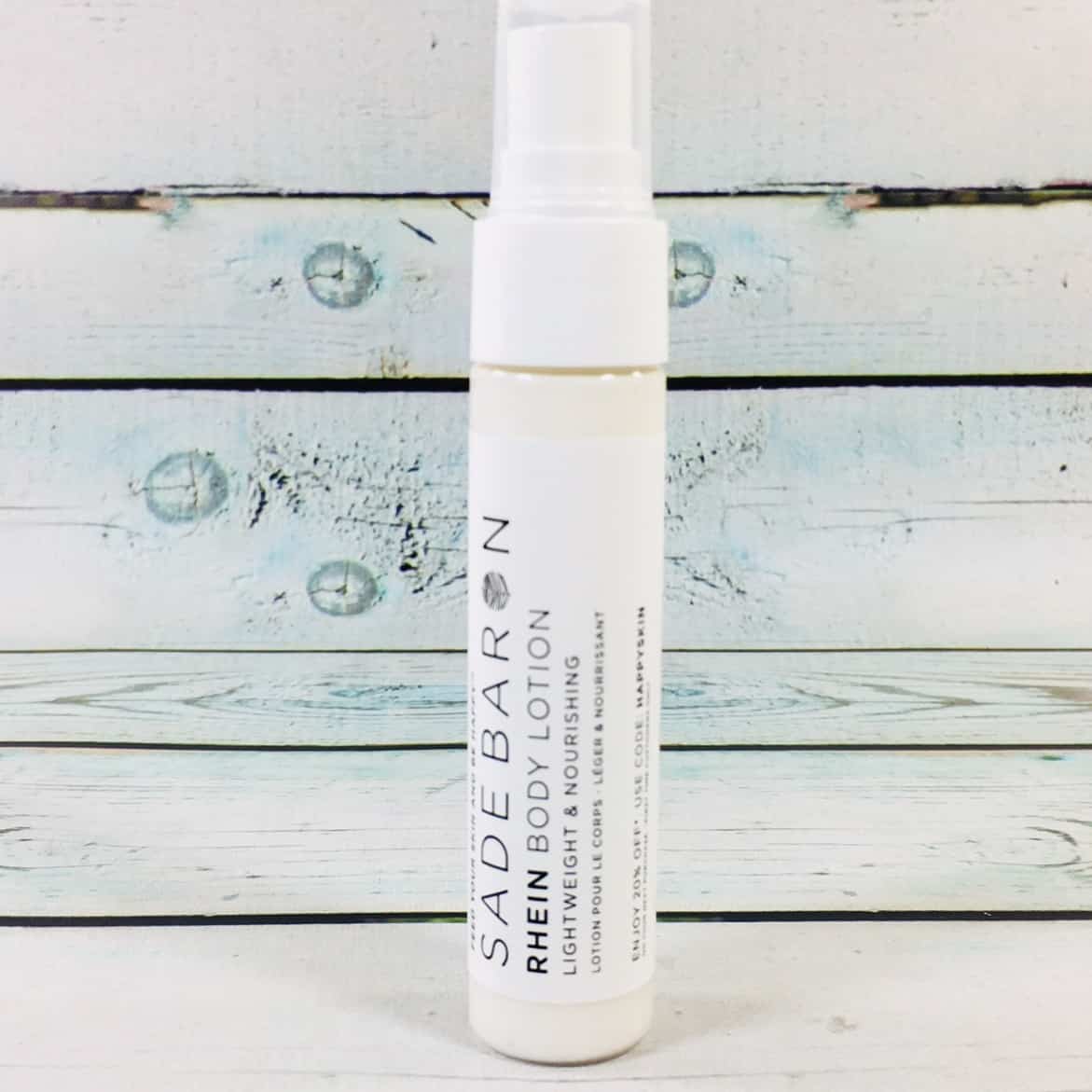 Sadie Baron Rhein Body Moisturizer ($3, based on similar lotions) I could only find one product on the Sadie Baron site with this fragrance, and it was a body cream, but the ingredients are very different. They do offer a few lotions on the site with similar ingredients to the item sent in this box, and I gave it a value based on those other lotions.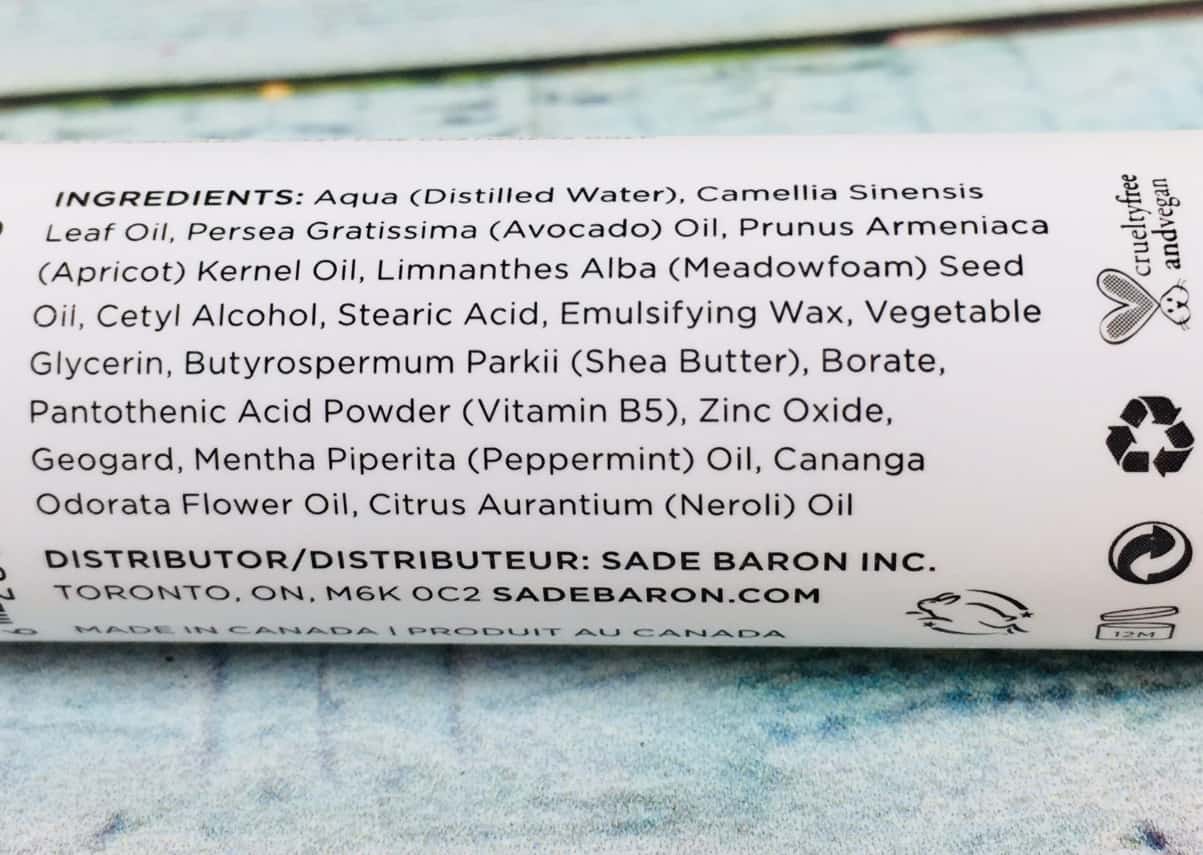 The scent of this lotion is a mix of peppermint and ylang ylang. Shea butter and avocado oil are two of the moisturizing ingredients in this lotion that wasn't heavy and therefore worked well for a sweltering summer day.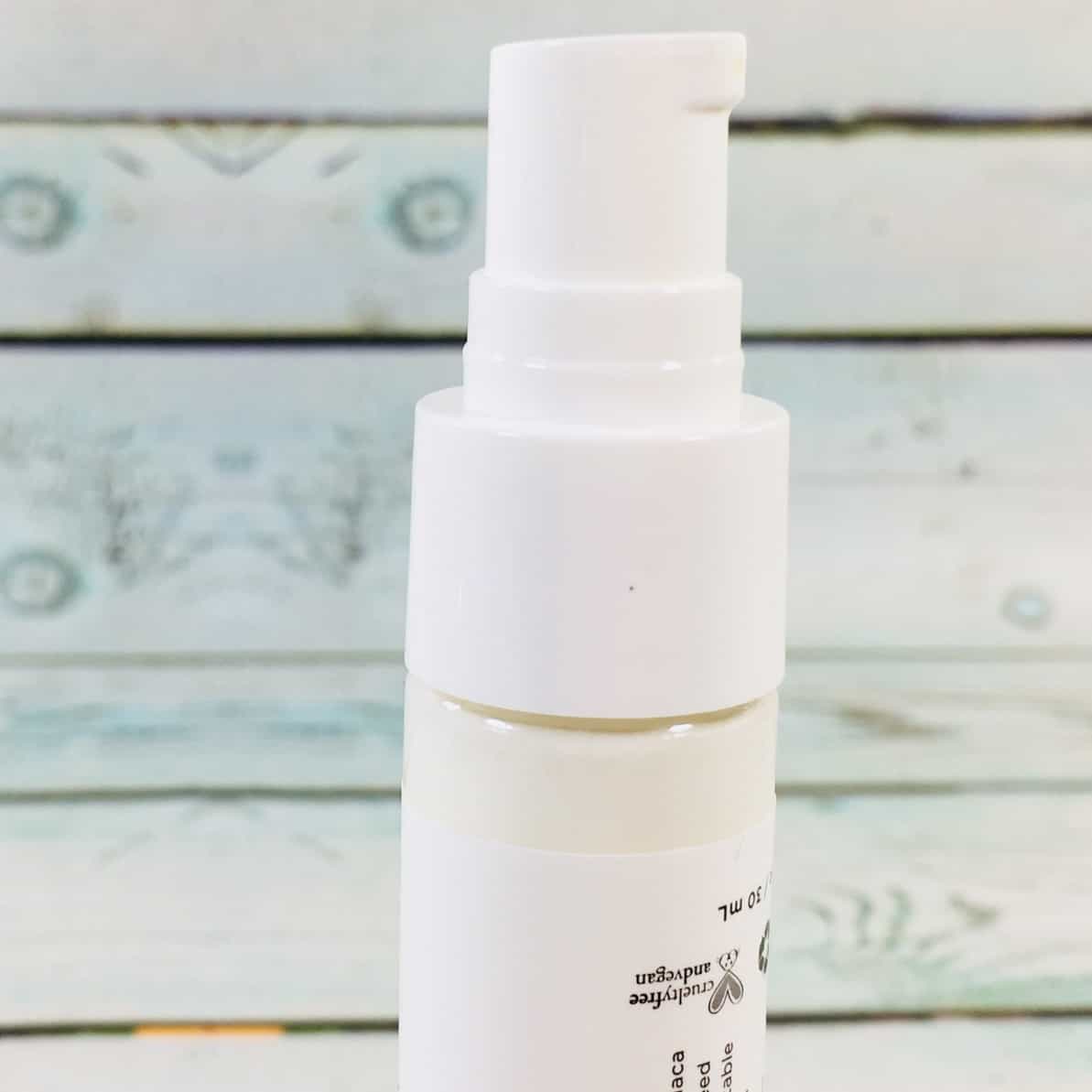 The hole in the lid was too small and it took forever to get enough pumps of lotion for my arms, so I ended up taking the lid off and just poured the lotion into my hands. I was able to rub it in quickly and the scent lasted for a short time before fading away.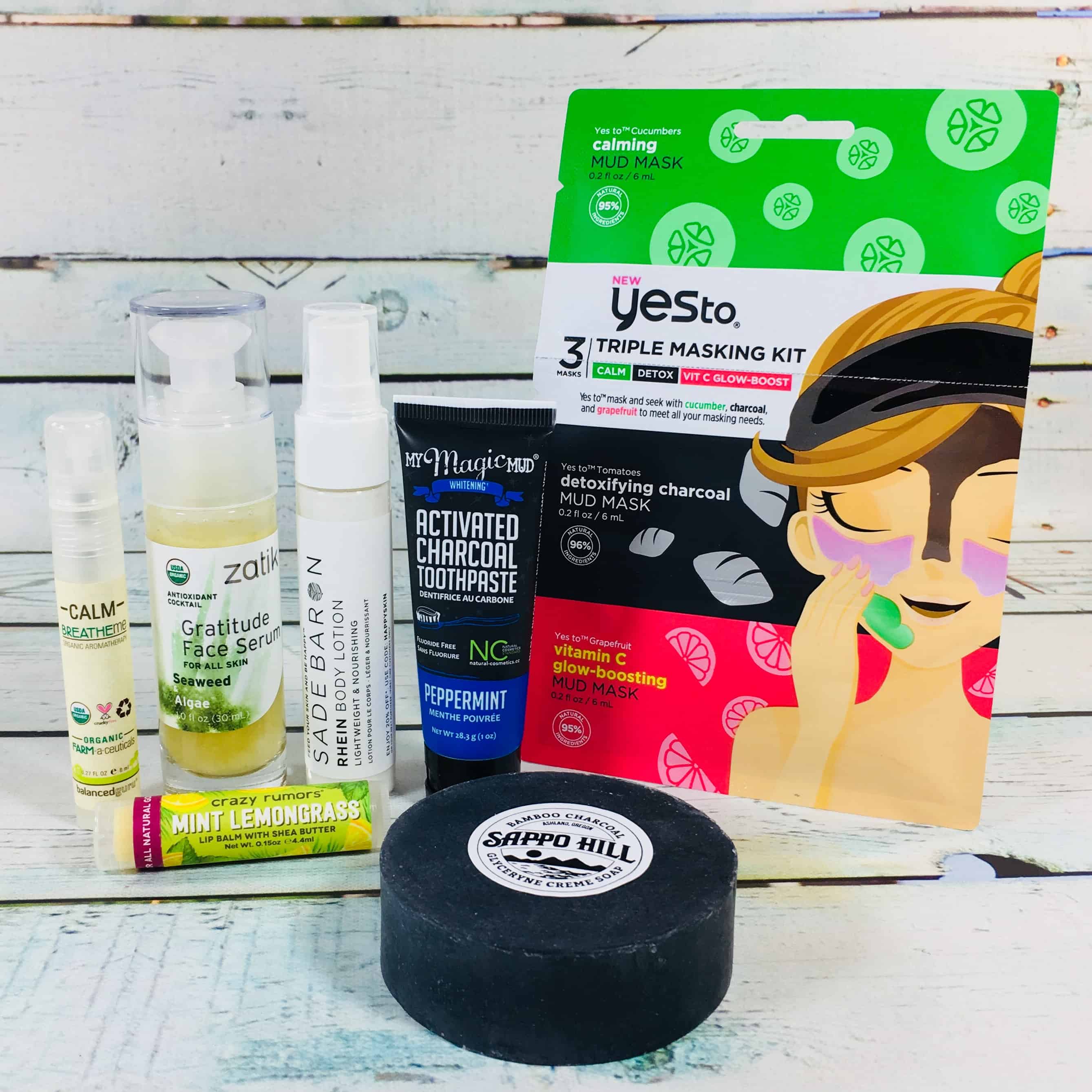 Even though the face serum smelled weird to me, the rest of the box was pretty darn amazing and this was one of my favorite Vegan Cuts Beauty boxes! The value this month was around $51.80, with most of that value coming from the face serum. I liked the variety of products sent, with some for my face, others for my body, and even one for my teeth!
What do you think of this month's Vegan Cuts Beauty Box? Let me know which product you're loving in the comments!