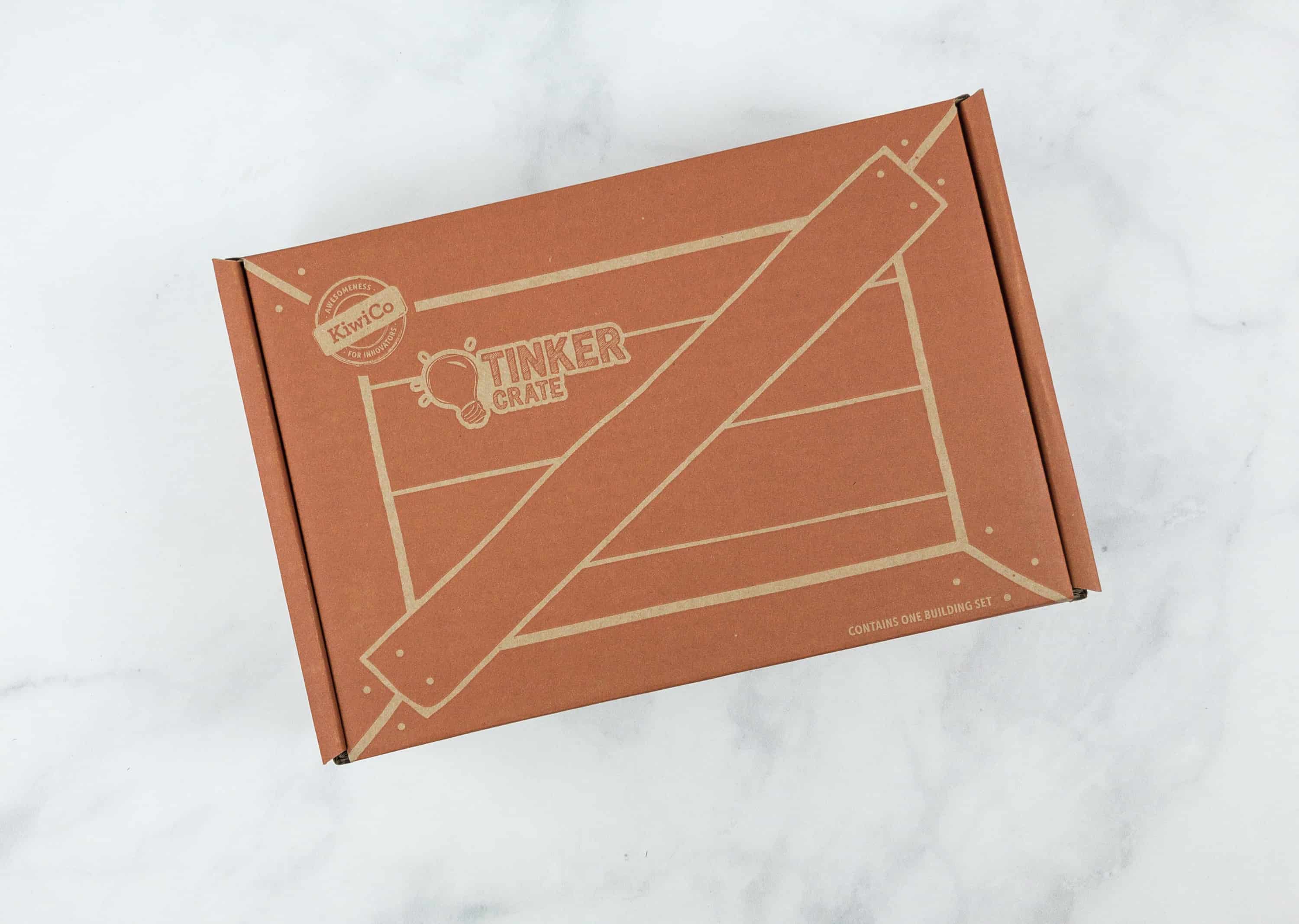 Tinker Crate is a subscription box that inspires kids to learn about science, engineering, and technology, all while having lots of fun. Each month, the box explores a field of study within a STEM (Science, Technology, Engineering, and Math) discipline. Kids practice their problem-solving skills and learn how to engage in both structured and open-ended exploration and investigation. Most boxes walk the tinkerers through the construction of fairly complex mechanical devices.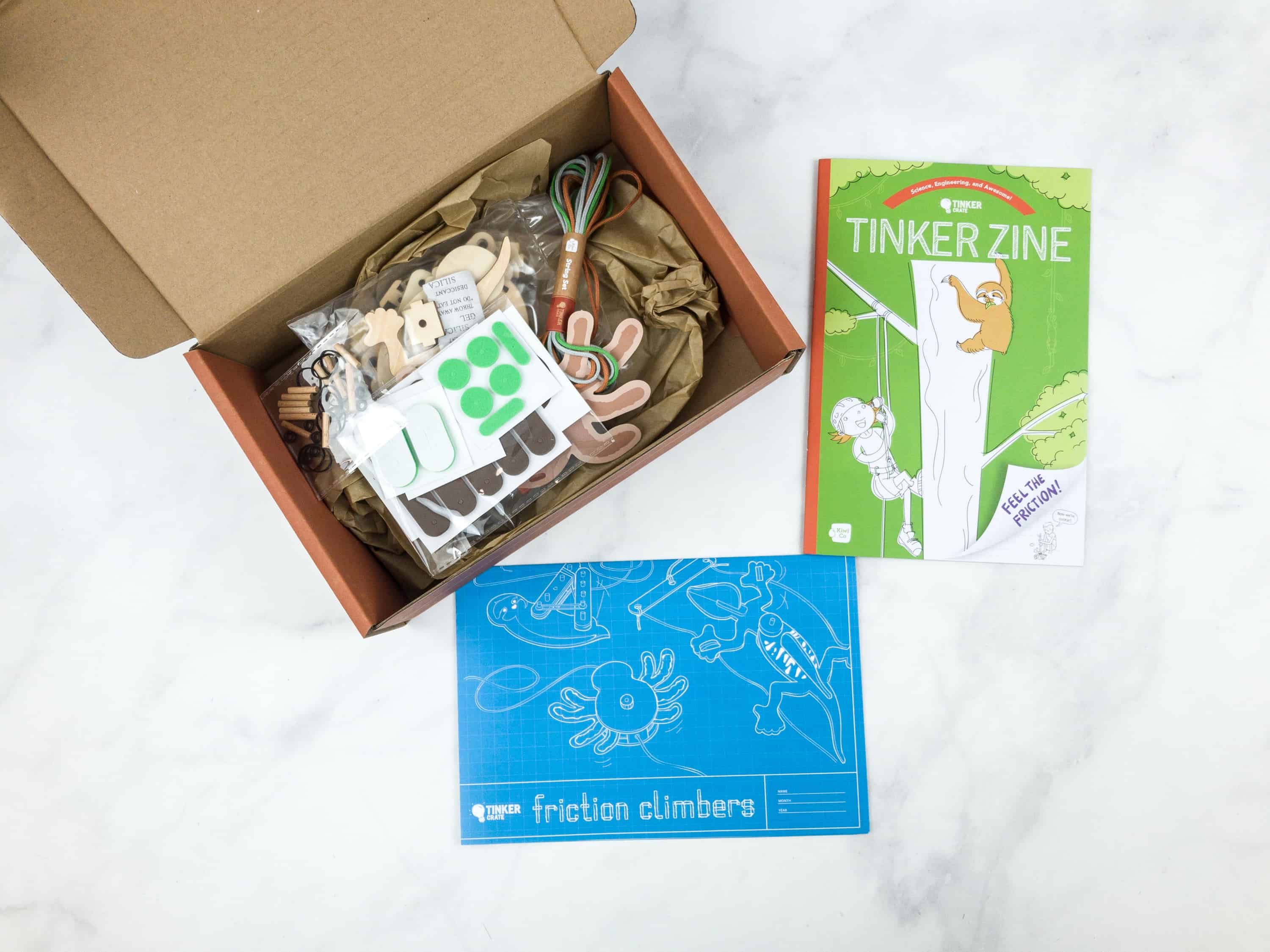 This month, we got the FRICTION CLIMBERS.
Everything arrives together in a single Tinker Crate – the supplies, a fold-out instruction sheet, and the Tinker Zine.
DEAL: Use this link to save 40% on your first box of Tinker Crate! (or Kiwi Crate and the KiwiCo family subscriptions Koala Crate and Doodle Crate).
Tinker Zine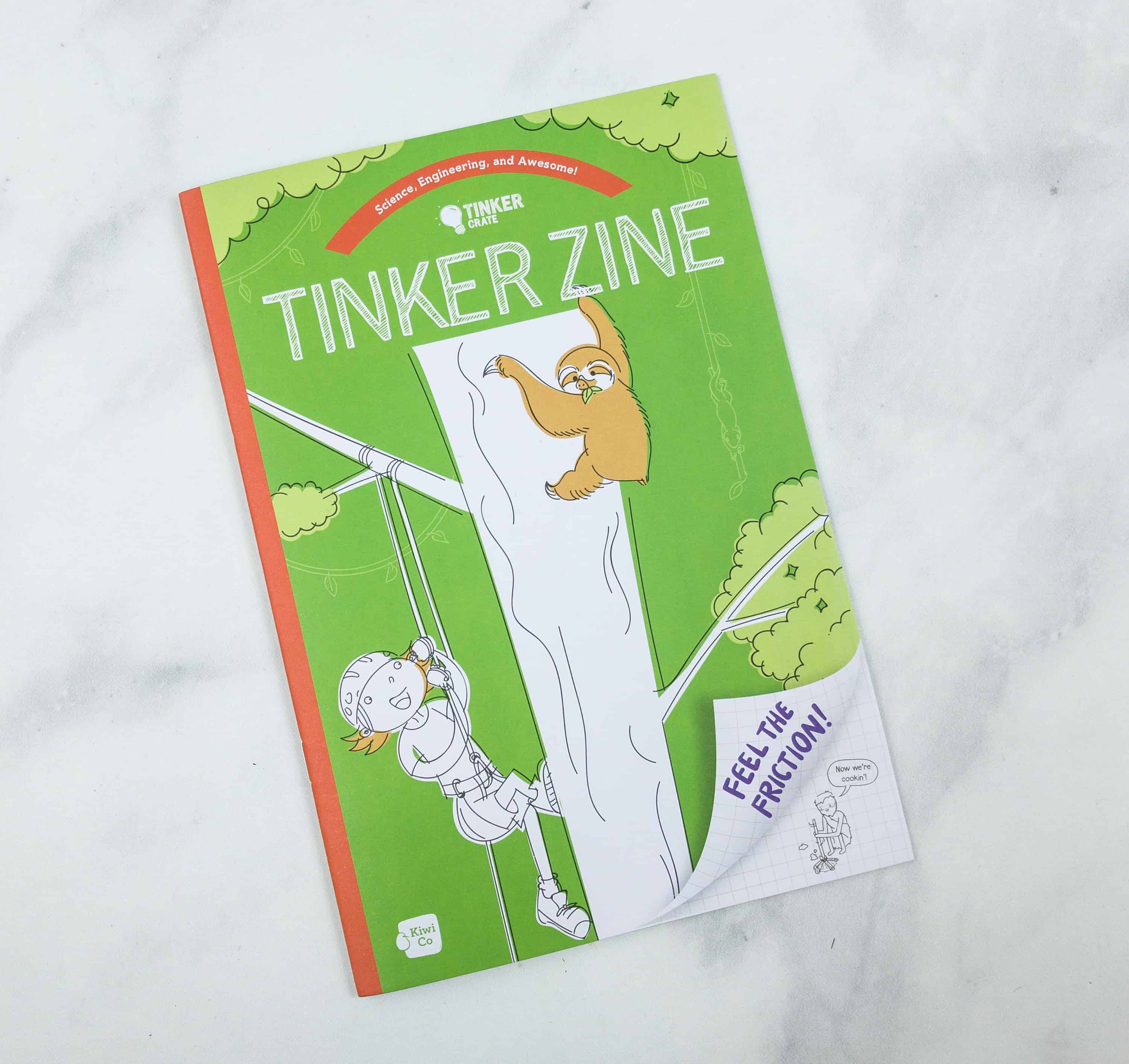 The main project is always a great hands-on activity and a great demonstration of the scientific principles featured in the box, but the Tinker Zine is full of well-written, historically and scientifically accurate background and explanatory materials. This where the lessons really take shape!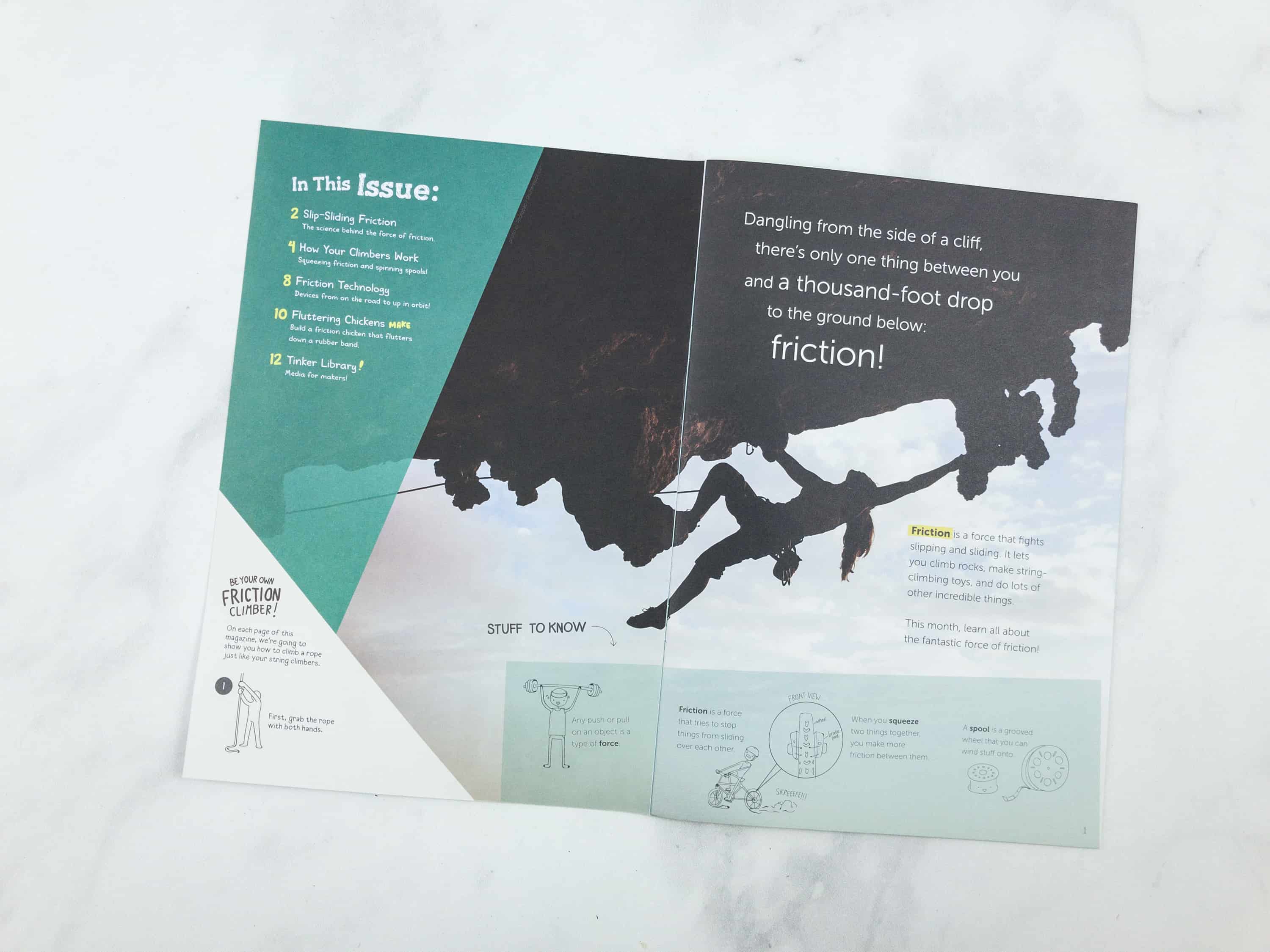 This month's Tinker Zine discusses friction.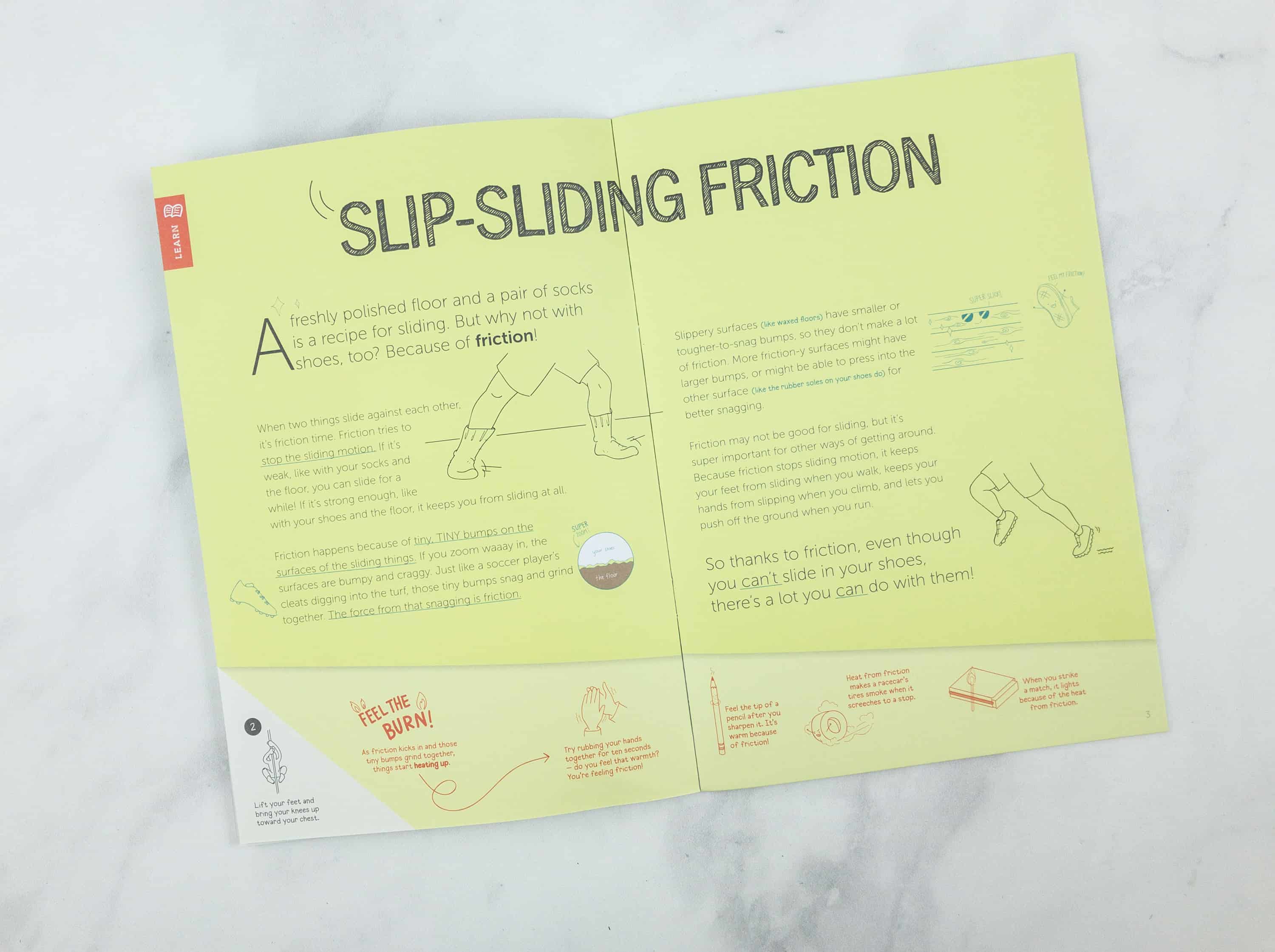 It talks about the importance of friction, and you can do a lot with it!
Friction is the force resisting the relative motion of solid surfaces, fluid layers, and material elements sliding against each other.
This part of the magazine talks about on how will your climbers work.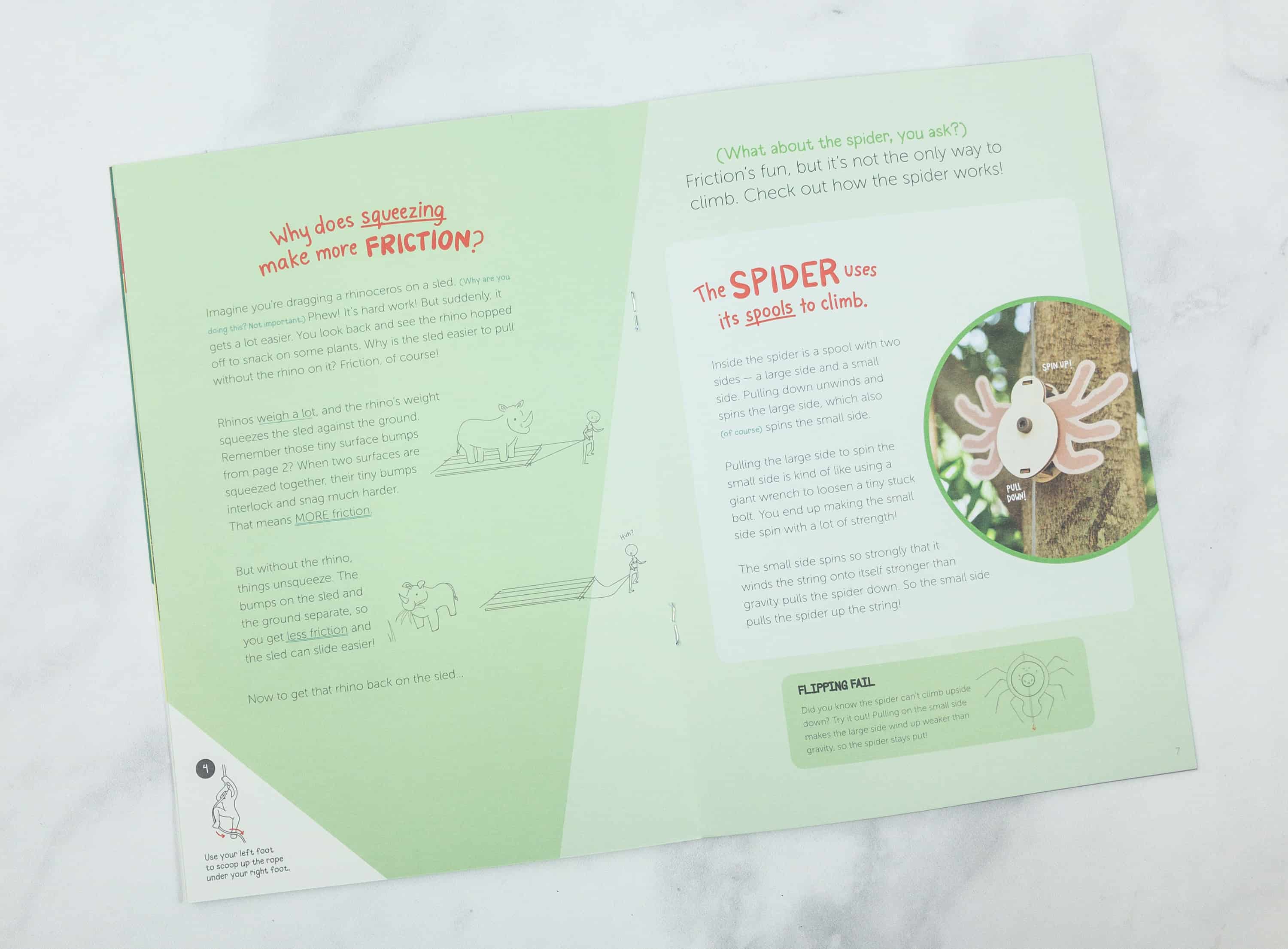 Here they explained how squeezing makes more friction, and how spiders climb using their spools.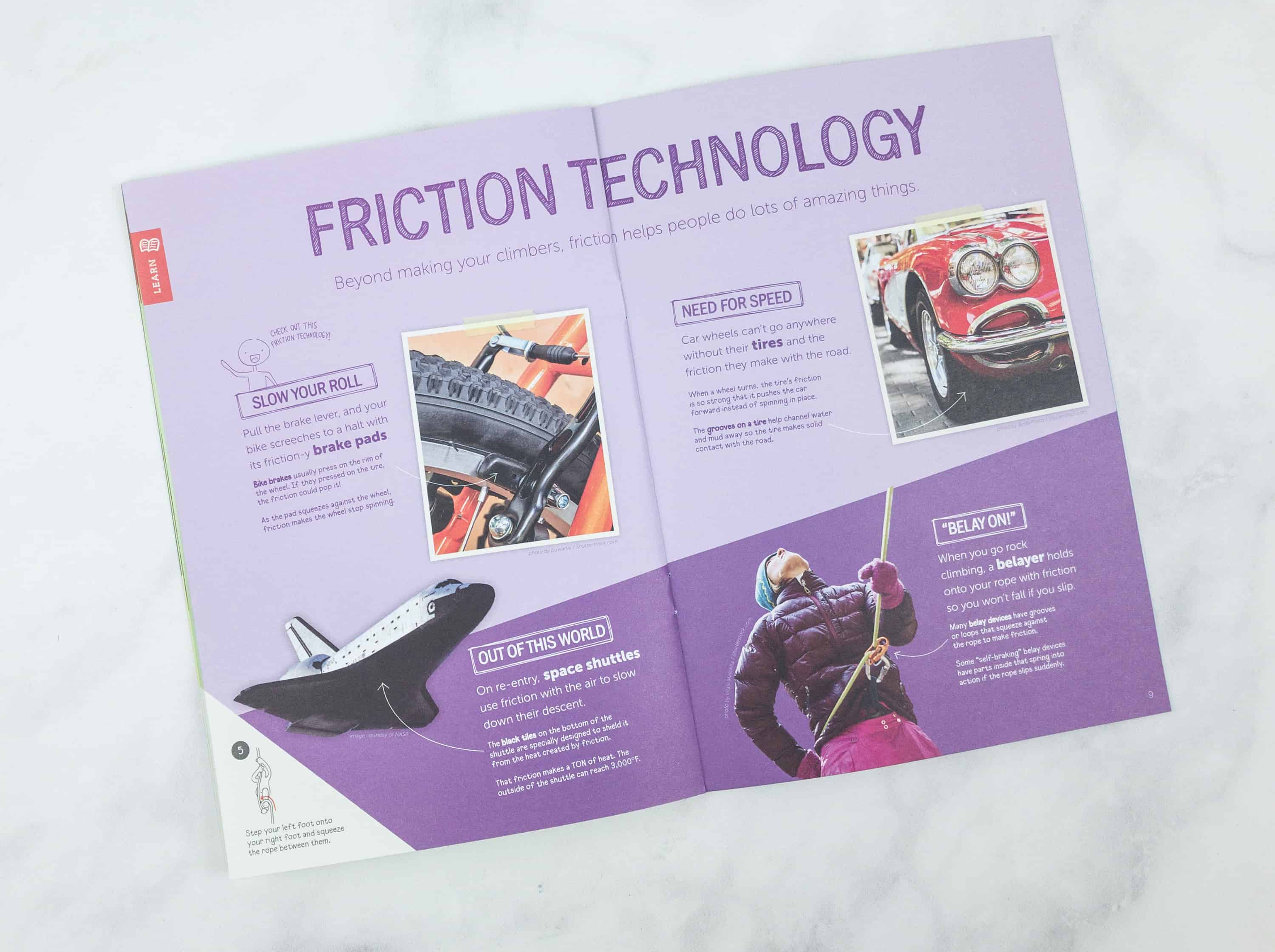 Through Friction Technology, people can do lots of amazing stuff!
Tinker Crate Blueprint + Materials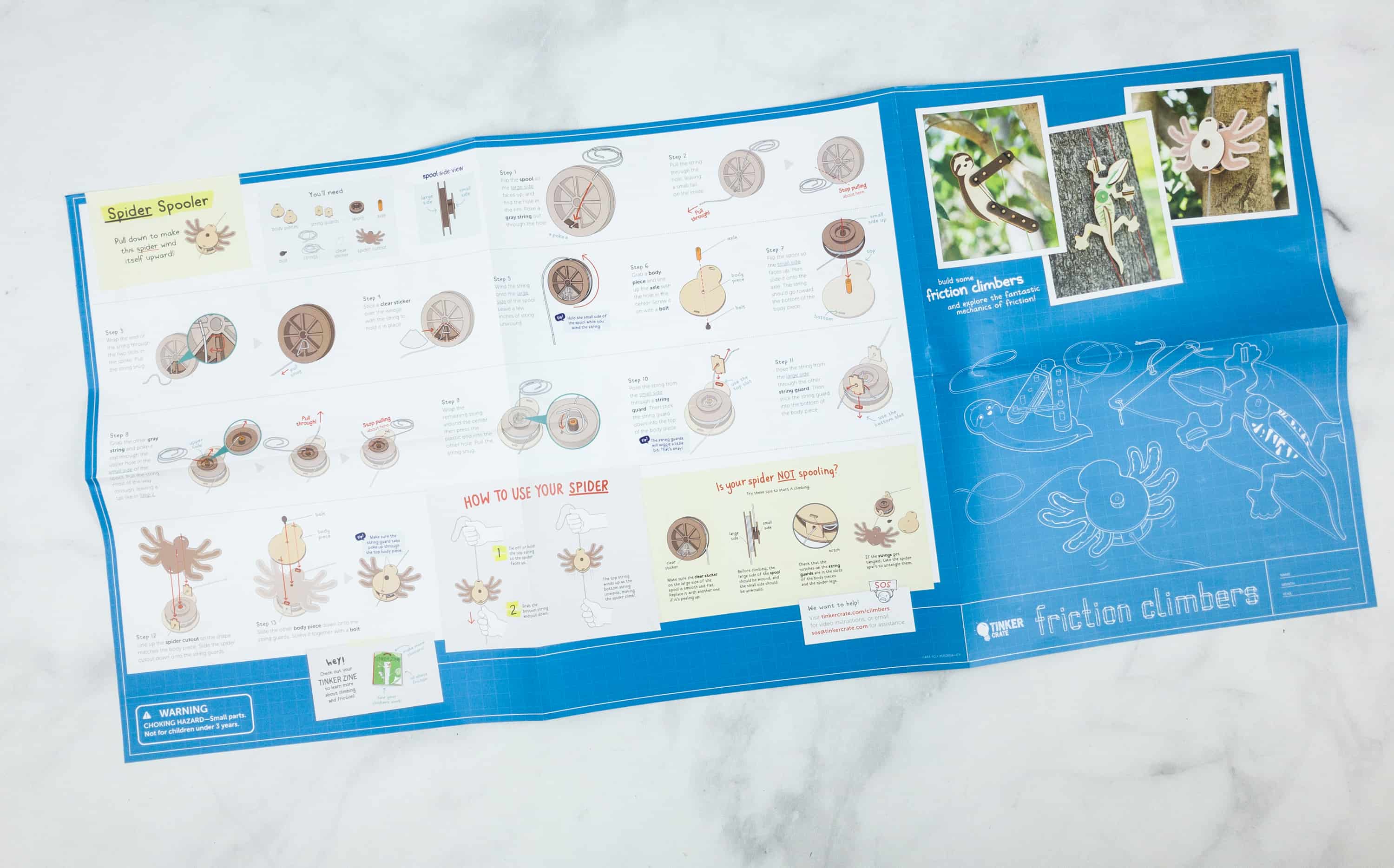 The instructions and other essential project information are printed on a faux blueprint fold-out sheet.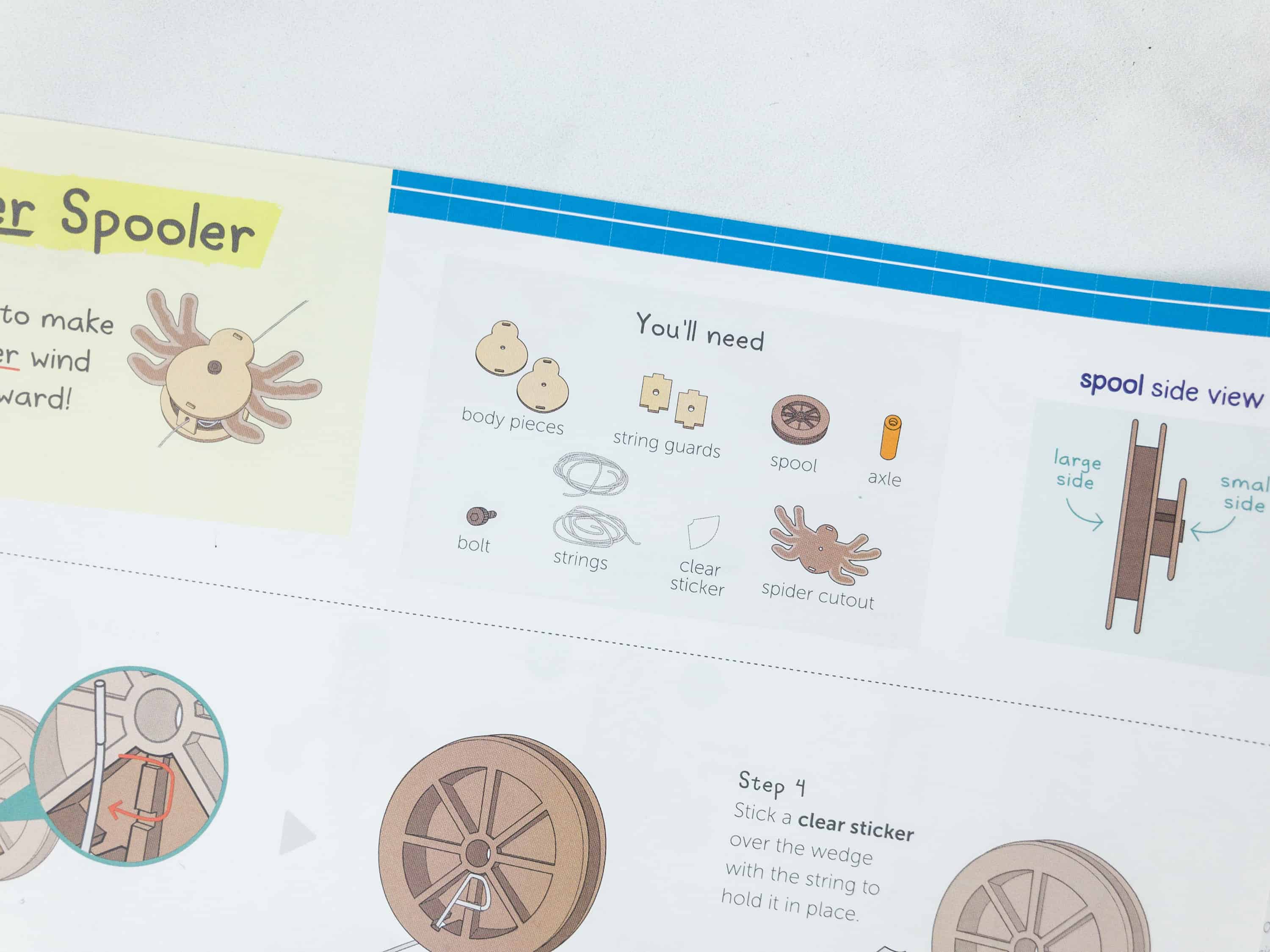 One side of the sheet has pointers for using your newly-constructed device, plus an inventory of all the materials provided in the Crate.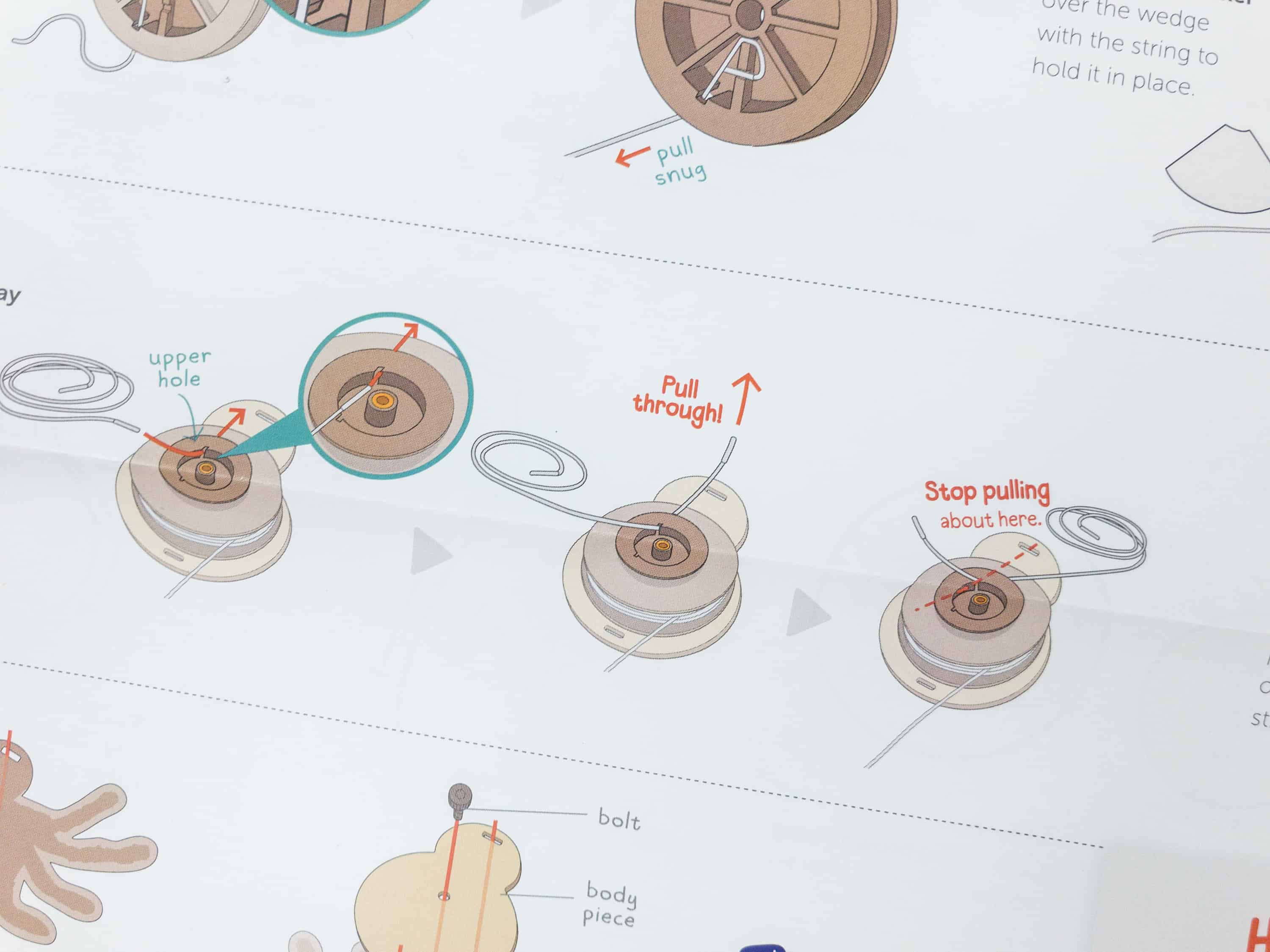 This side of the sheet contains a step-by-step procedure of the project with detailed illustrations.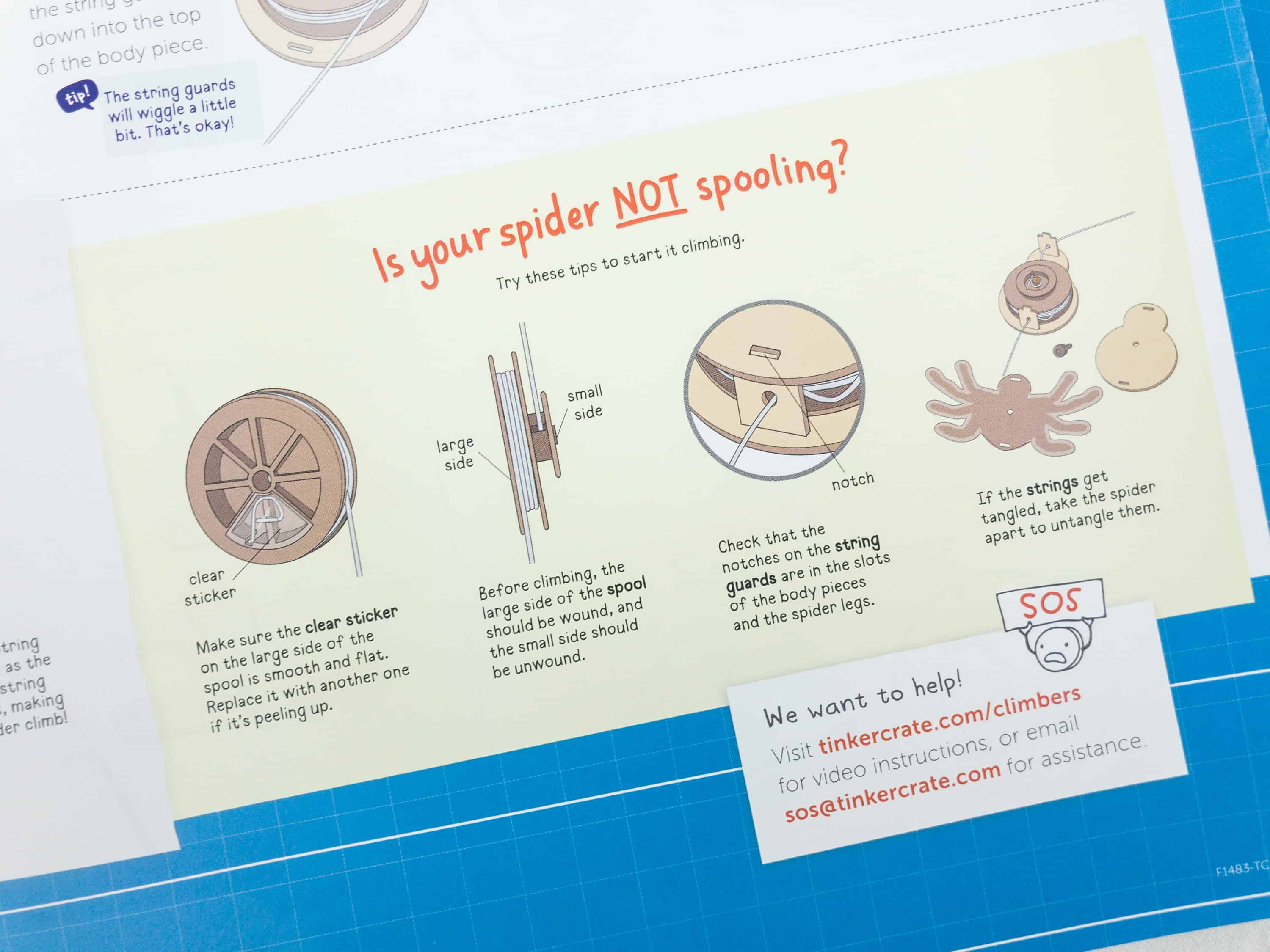 It has a lot of explanatory notes, highlights on highly important and technical areas.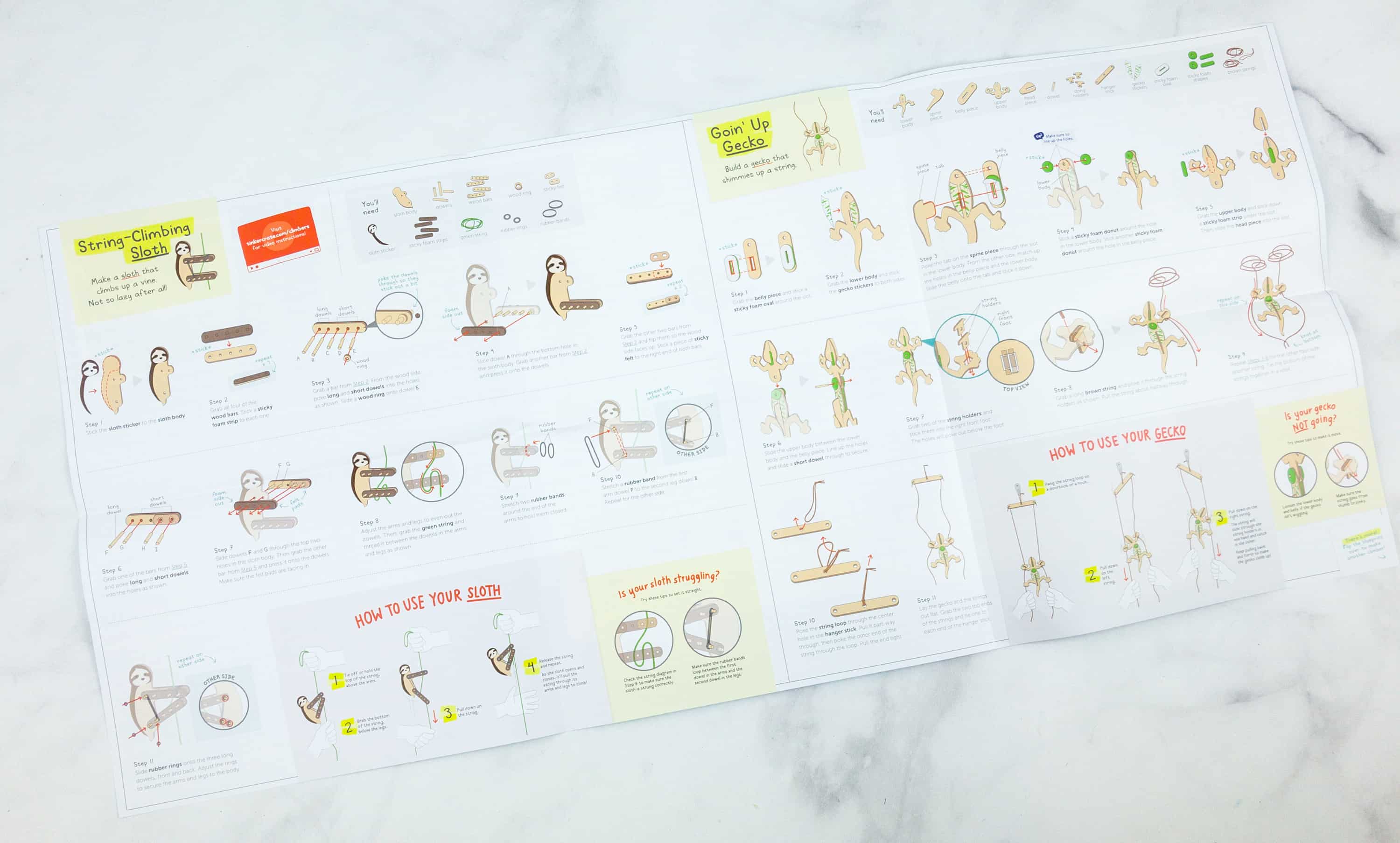 It also contains a lot of arrows to show how and where the parts are to be placed.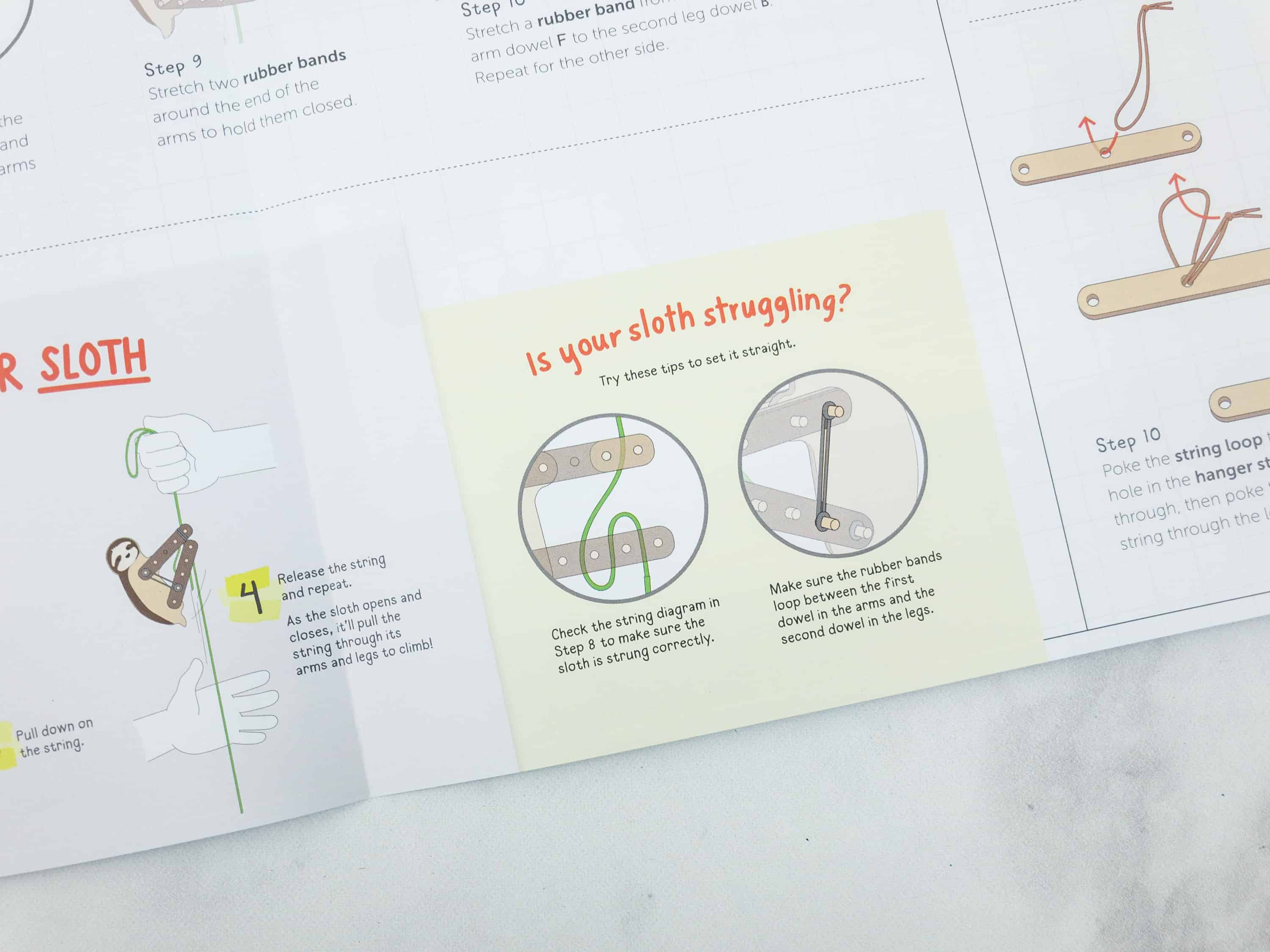 There are also troubleshooting tips if your projects didn't work right.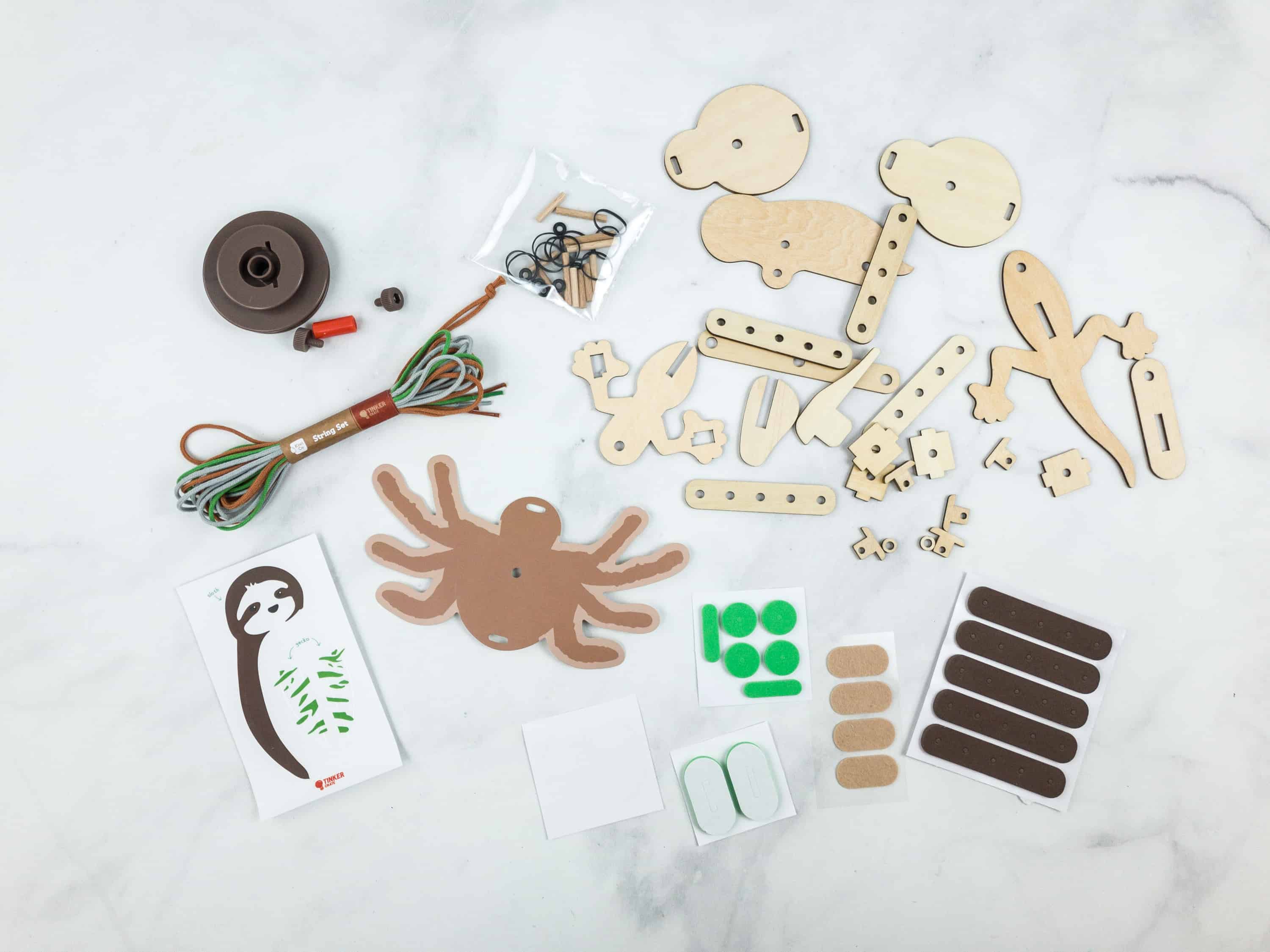 Here are all the materials provided to build our own friction climbers!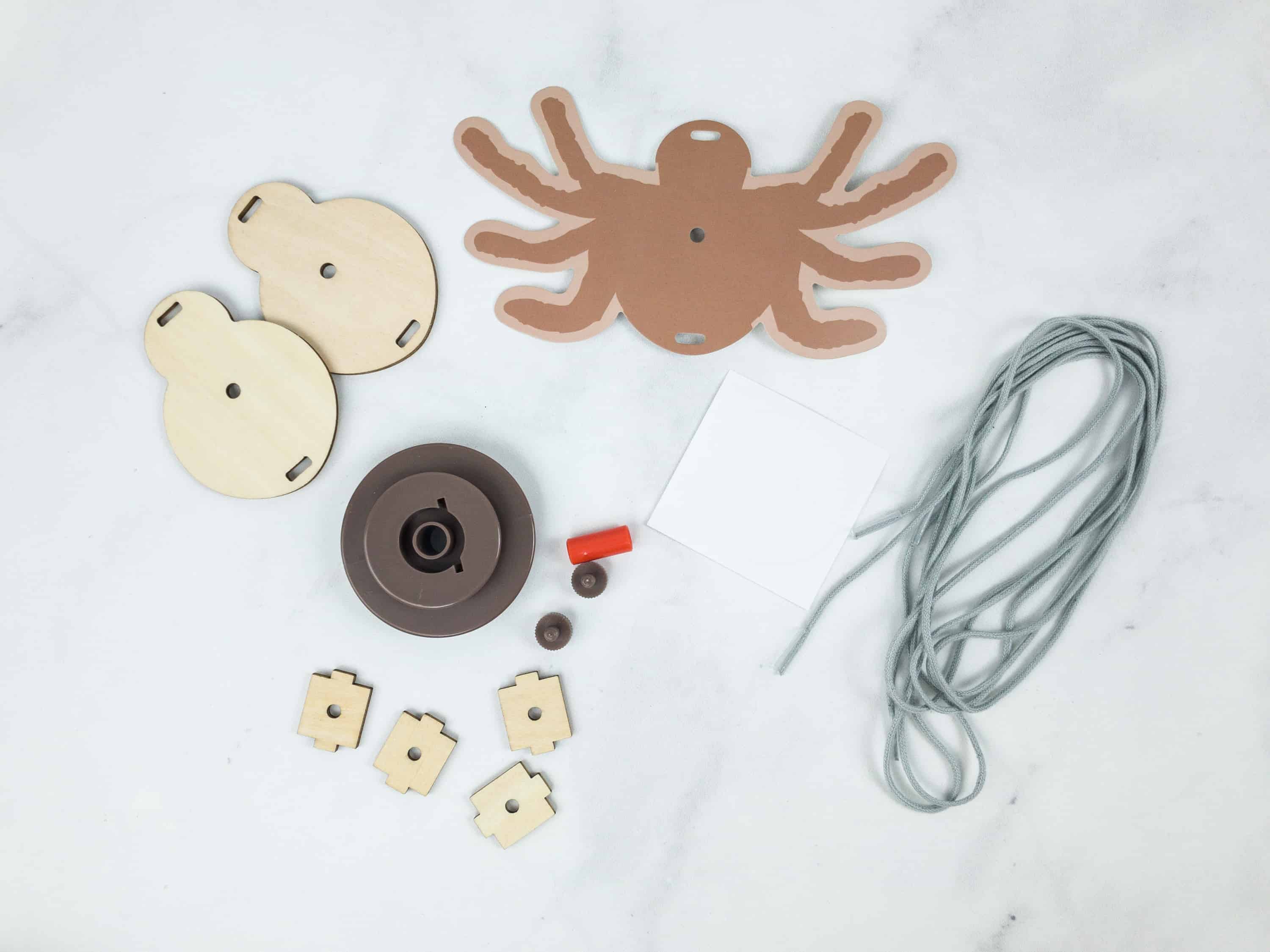 Can't wait to make our own Spider Spooler!
Tinker Crate Activities
My son started to build each climber.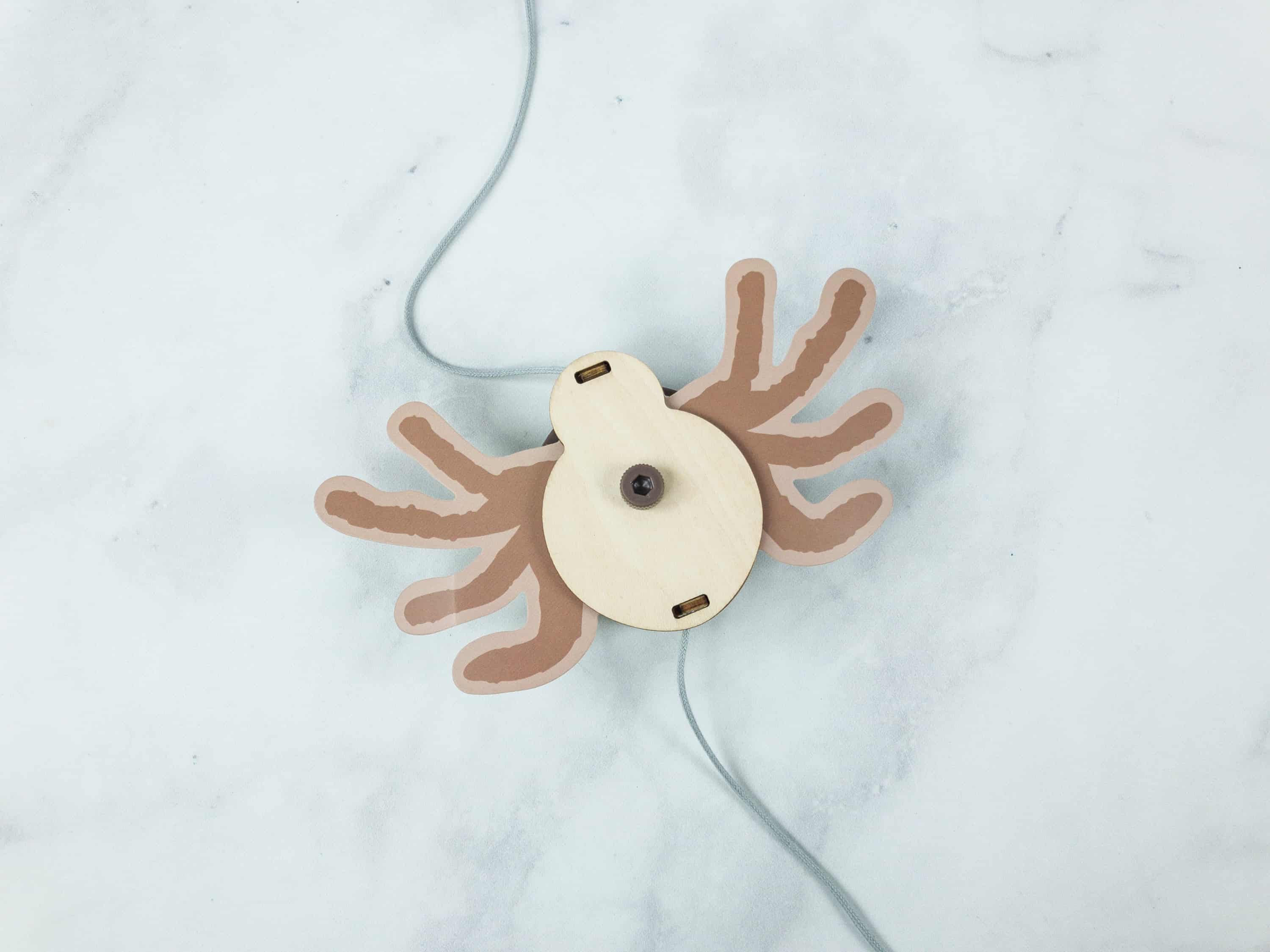 Here's the spider, complete with a spool!
My son started to pull his spider and watched it climb and go down! The spool, with the help of the slides, makes it possible for the spider to go up and down.
Here are the parts to make the String Climbing Sloth.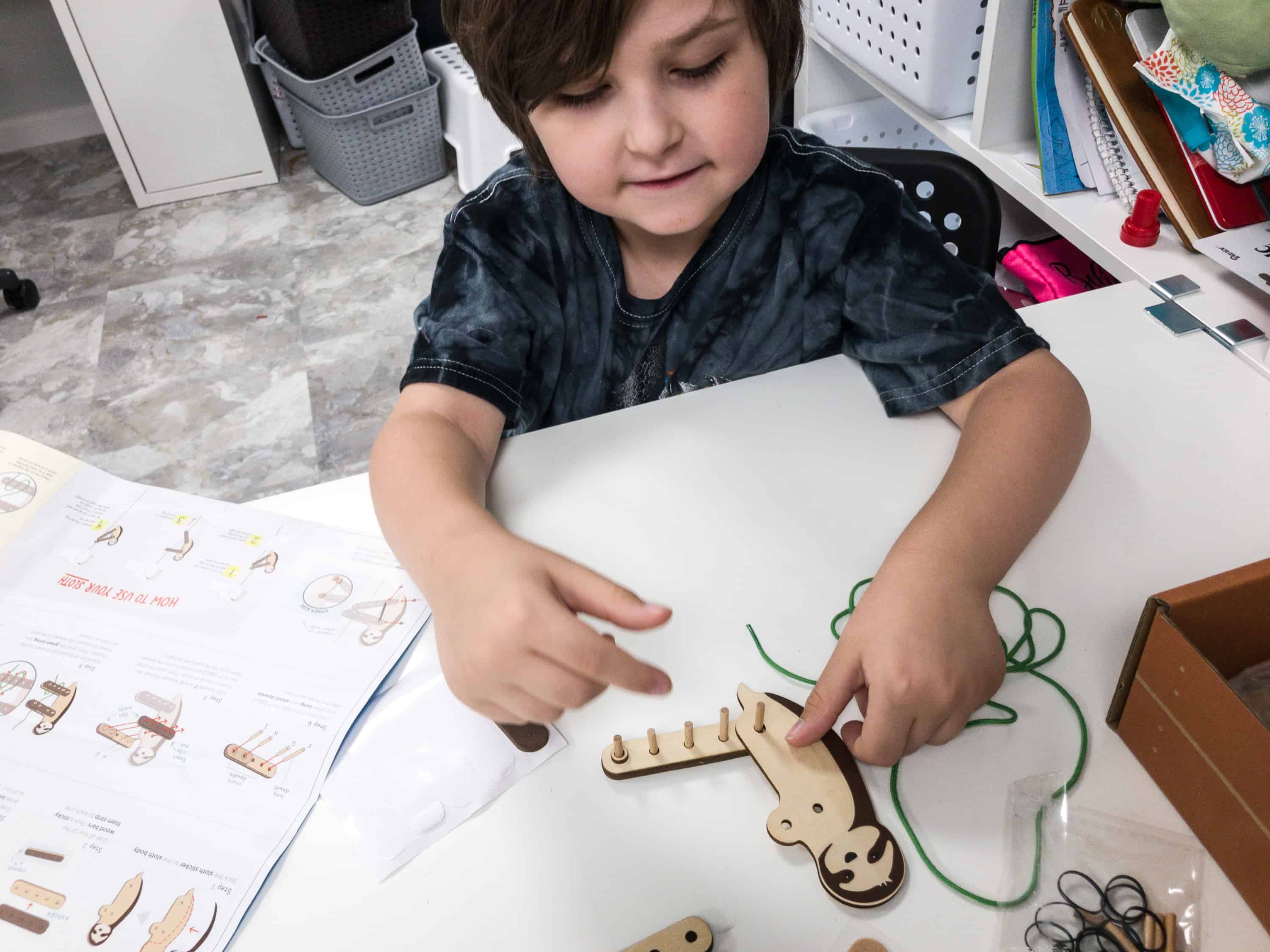 My son started to assemble the sloth, and compared to the spider, it has more parts to attach.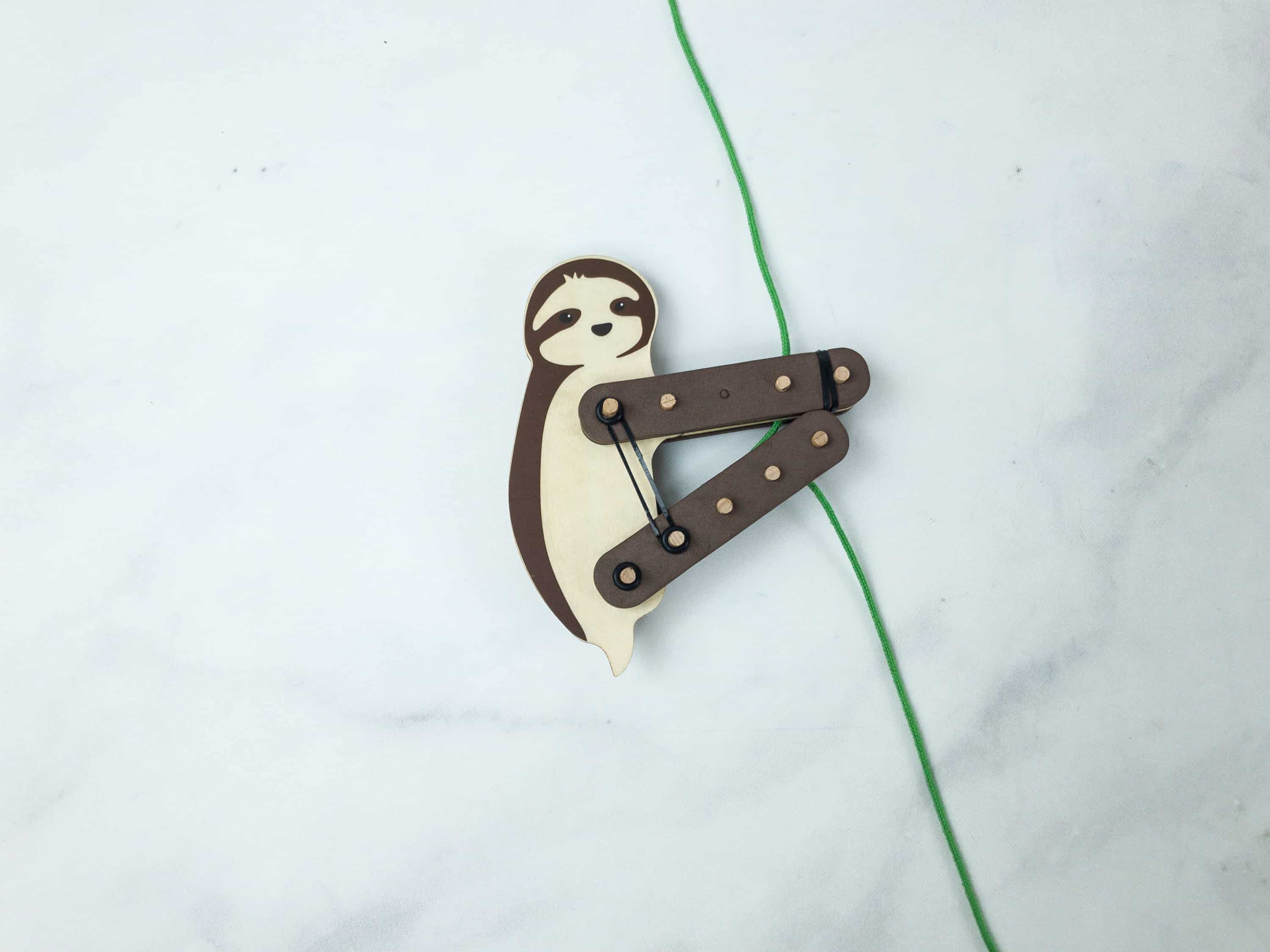 The sloth is ready to climb!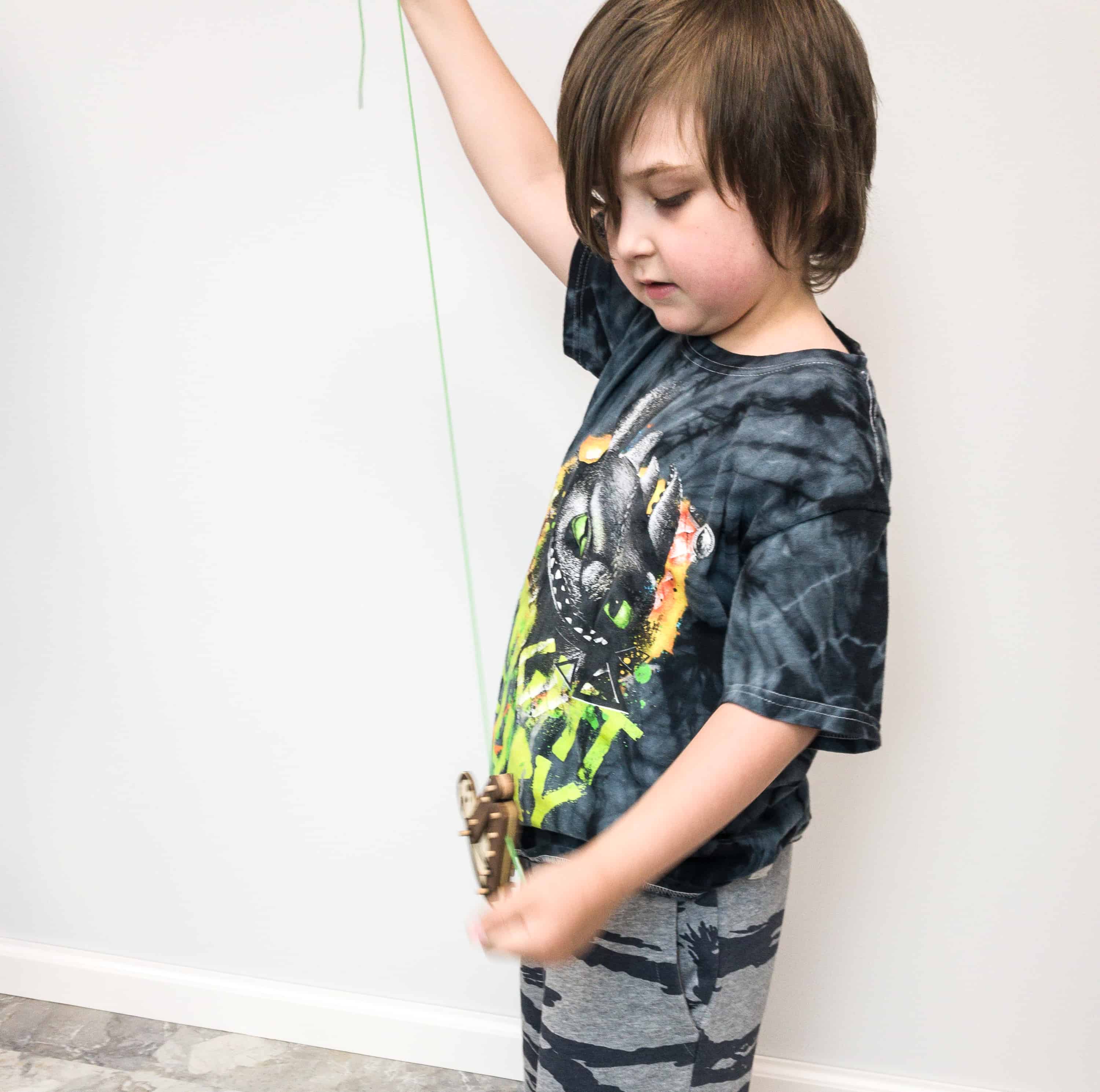 My son pulled the string up so the sloth could move. I think we need to try to attach this on to a tree, for a more realistic feel!
Look at the sloth going up!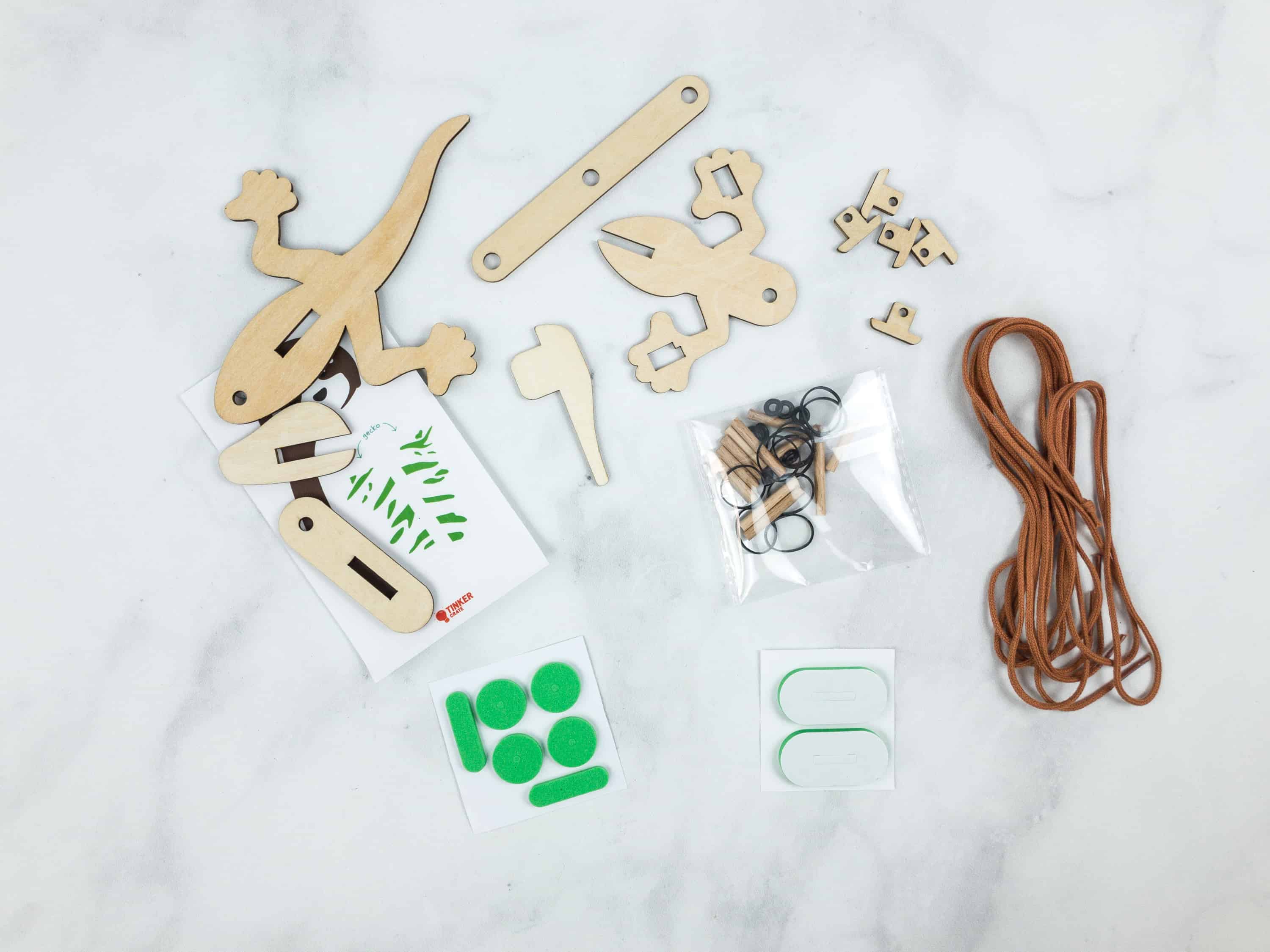 The last one is the Goin' Up Gecko.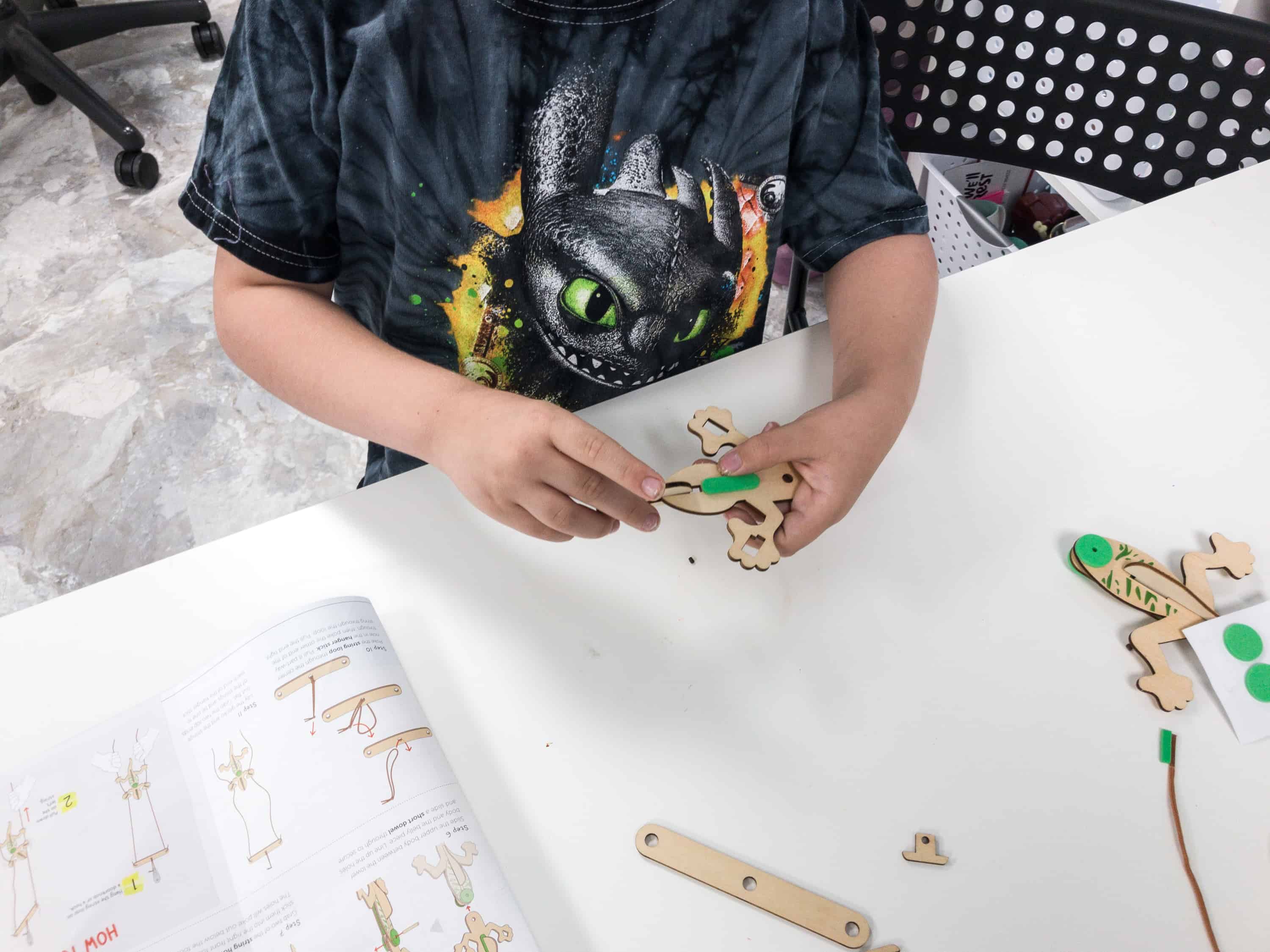 It has somehow similar attachments and parts with the first two climbers we made.
This time, the gecko has each of its upper arms attached to strings.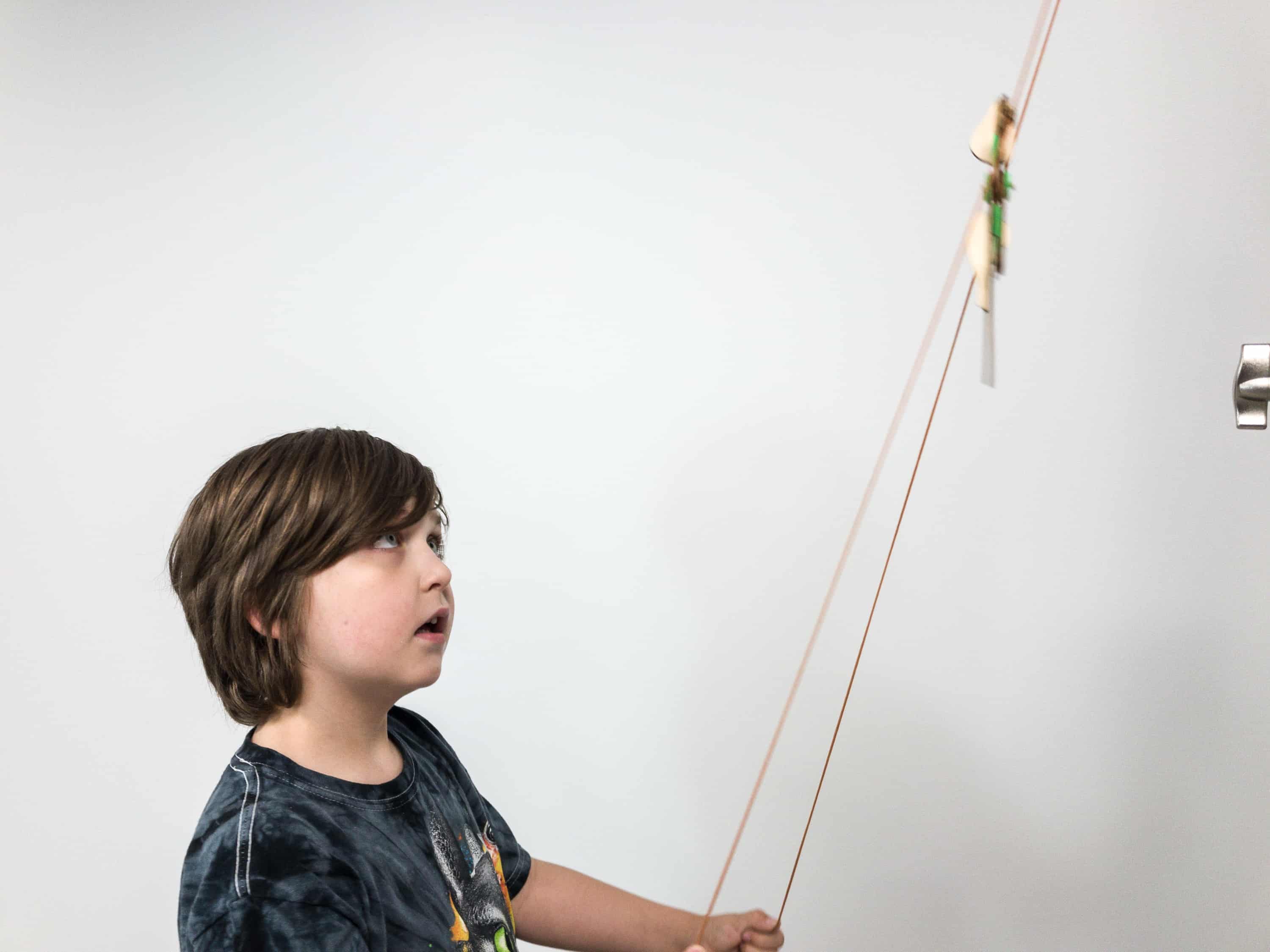 We also tried if the gecko could go up, and it goes smoothly!
There goes our gecko smoothly climbing up the strings!
Here are the three climbers, and we were able to make them all climb up, thanks to FRICTION!
Tinker Crate Extension Activities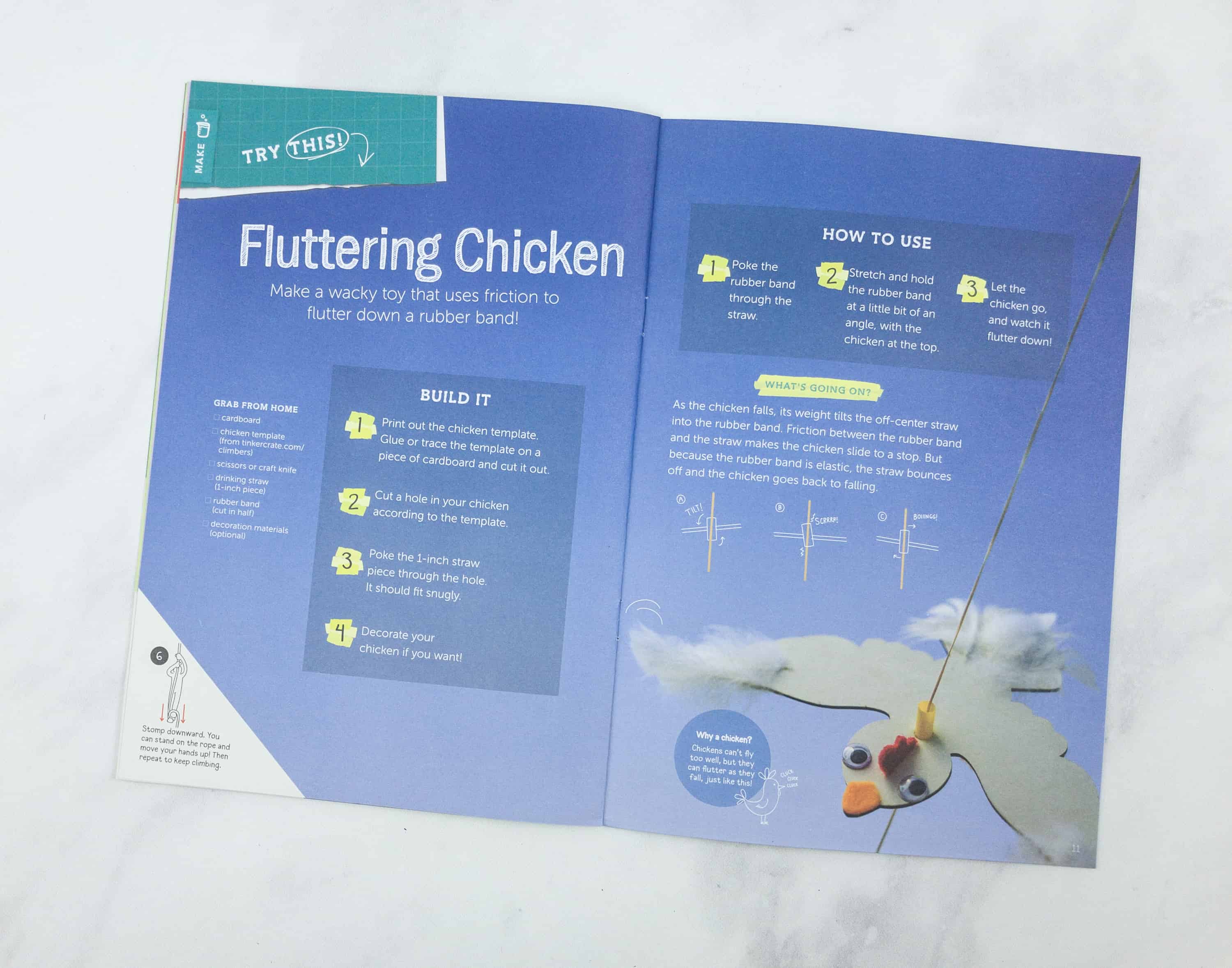 Another one to try is this fluttering chicken, and this time we'll need the help of a rubber band to make it possible!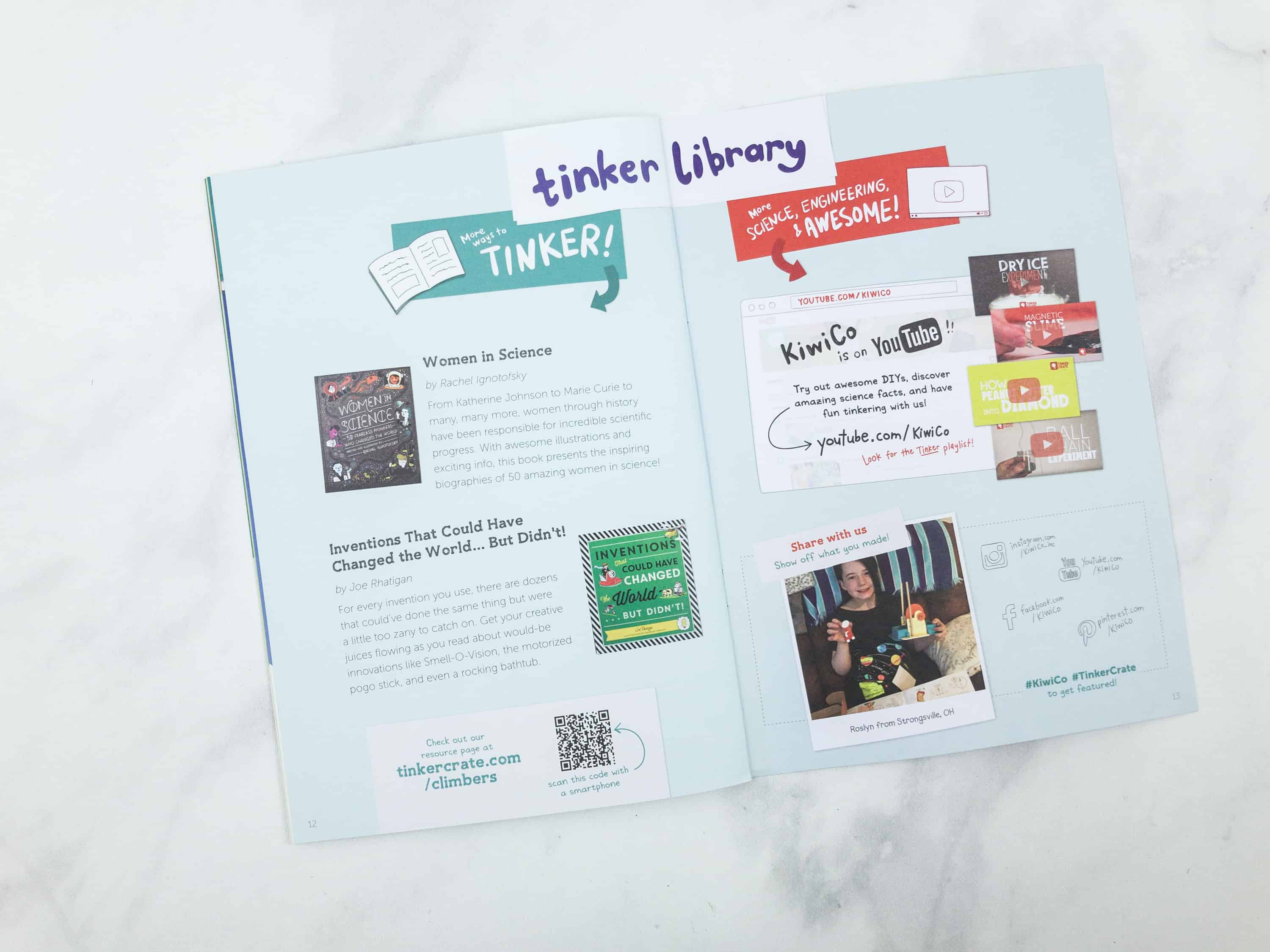 Tinker Zine also has book suggestions for kids which include Women in Science and Inventions That Could Have Changed the World… But Didn't!
Tinker Crate never fails to deliver fun and educational activities. They also consistently bring challenging activities that will enhance the kids' imagination, analysis, and creativity. My son totally enjoyed assembling each climber and the fun was doubled when he finally tried to make them climb up and down! The good thing about this box is that you don't need to worry about the materials needed to do the crafts and activities because they already got it covered for you. They provide almost everything, and just in case you need alternatives, it won't be hard to find.  Also, they explain complex scientific and engineering principles in a manner that the kids will easily understand, making learning and discovering stuff fun and interesting not just for them but for everyone!
Have you tried Tinker Crate yet with your kids?