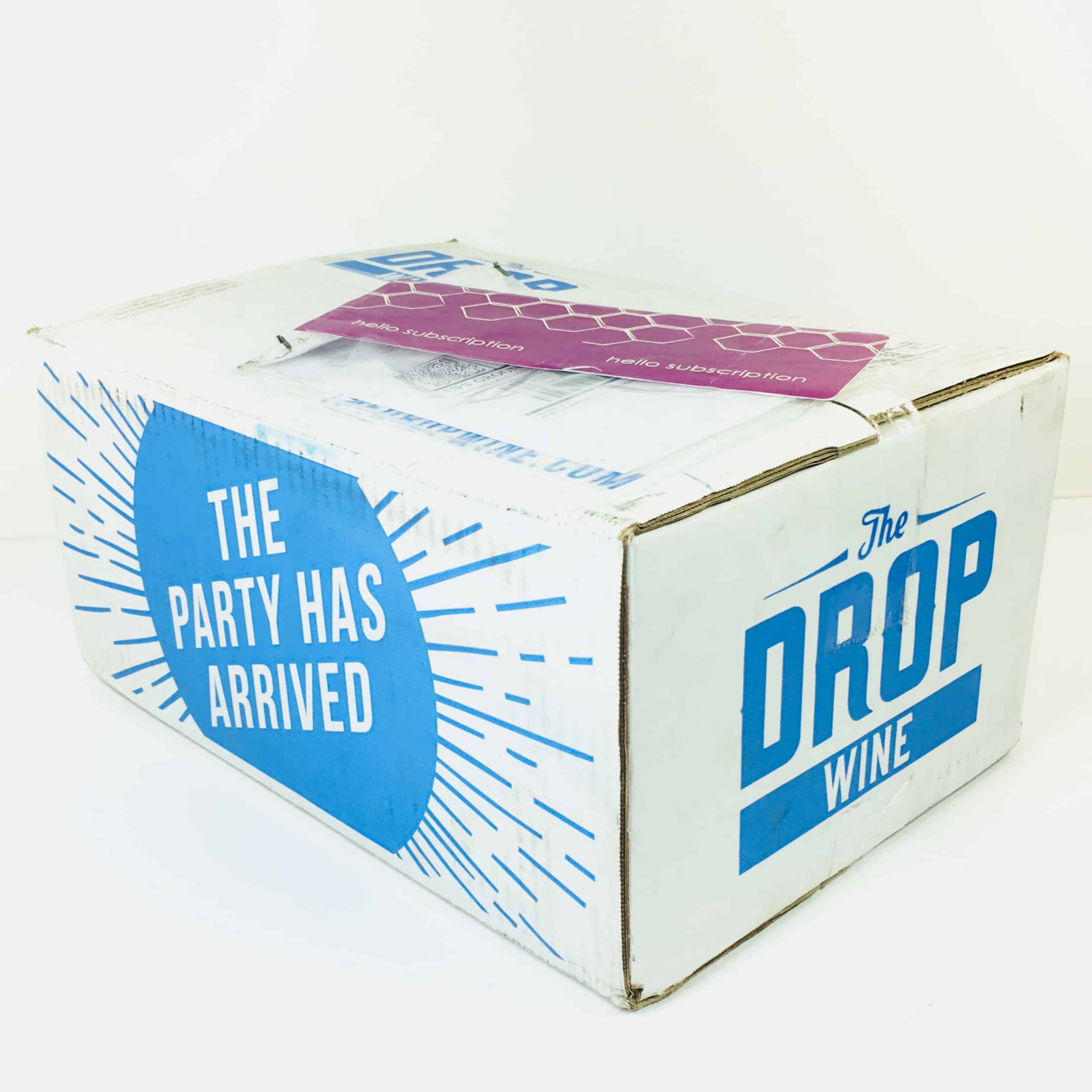 The Drop Wine sends a monthly shipment of wine, but get this: the wines are in cans! You can customize it to your liking by choosing one of their three offerings: red, white, or rosé. Shipping is free Via UPS Ground but keep in mind that someone 21 or older must be home to sign for the shipment. The Drop Wine donates 1% for The Planet.
We love everything about wine: The taste! The style! The grapes! But we have neither the time nor energy for pomp and circumstance. So we thought outside the bottle when we canned our fabulous tasting rosé, white and red wines.

The Drop Canned Wine is here. Take it wherever it leads you.
You can pick any combination of the three flavors that you like, just go online and you will see that you can choose 6 four-packs. I went with 2 of each flavor, a total of 24 cans.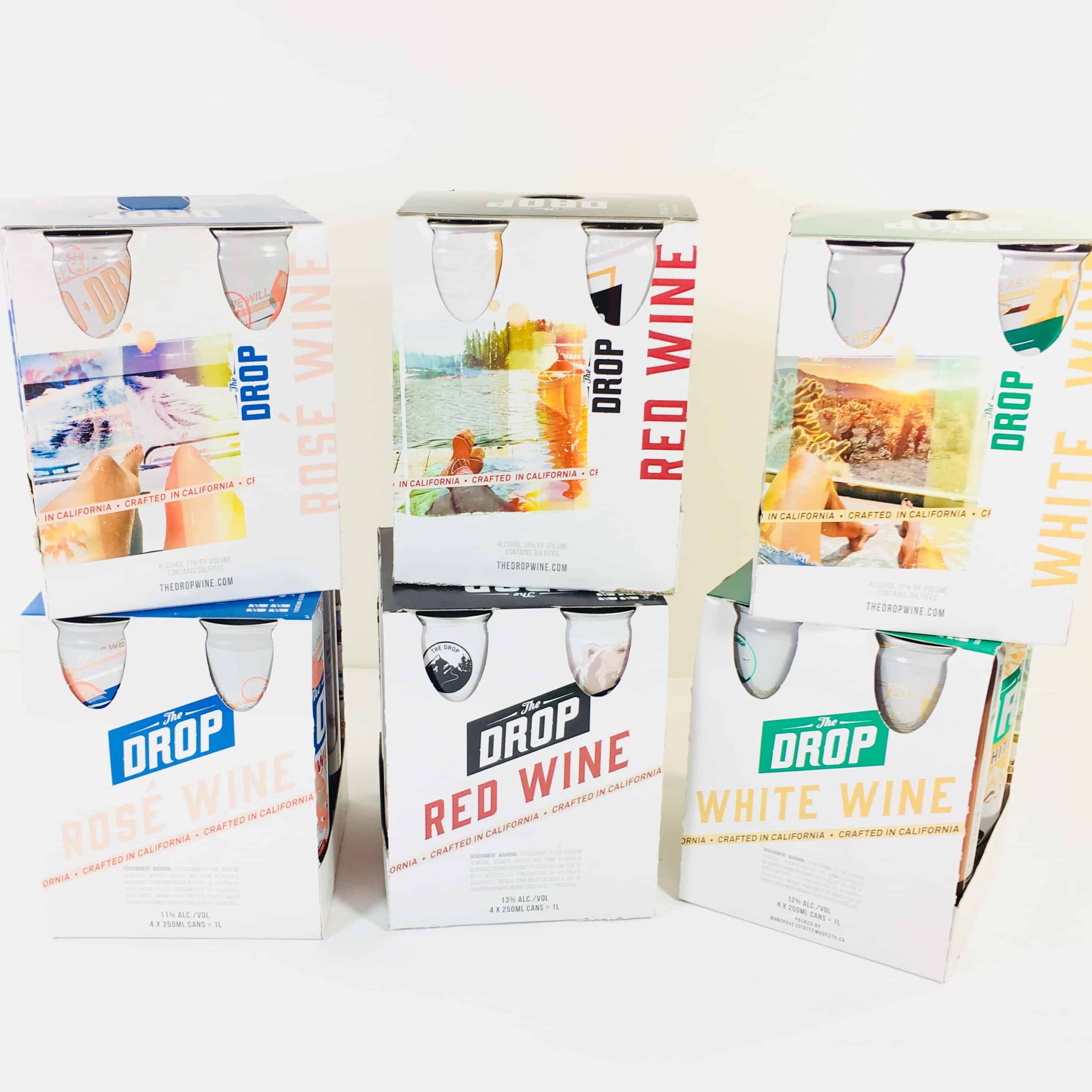 You can order a 12-pack of each individual wine flavor for $44.99, or pay $79.99 for 24 cans (again, of just one flavor). A subscription brings that price down to $67.99 a month, a savings of 15%, plus a subscription gives you the flexibility of choosing a variety of flavors.
Each 4-pack is equal to about 6 1/2 glasses of wine; each can holds about 1 1/2 servings of wine. I'm still trying to wrap my mind around that math. I blame the metric system.
Why drink wine out of a can? Well, there are some places where you just can't take glass bottles. They are convenient to place in a cooler or a can koozie. If you drop it it won't shatter, maybe some will spill but just pick it up, wipe it off, and drink it down. There's less waste if it's just you drinking and you don't want to open a whole bottle. Also, no need for fancy extras like cork screws or glasses.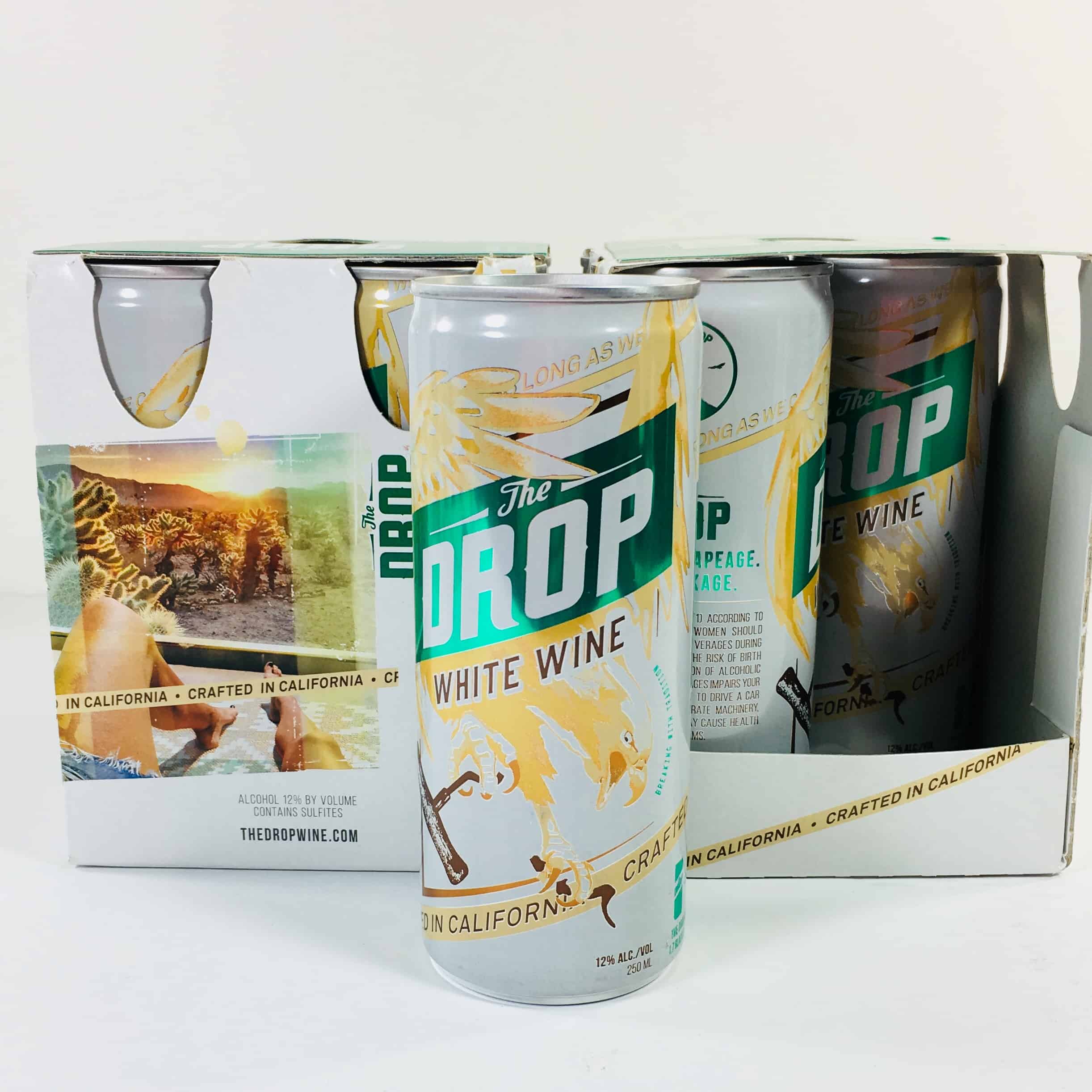 The Drop Wine White Wine All three wines are made from California grapes, like this blend of Sauvignon Blanc and Malvasia Bianca grapes. It is lightly bubbly (like the others) and very dry, I didn't detect any sweetness so it should appeal to those who like dry whites.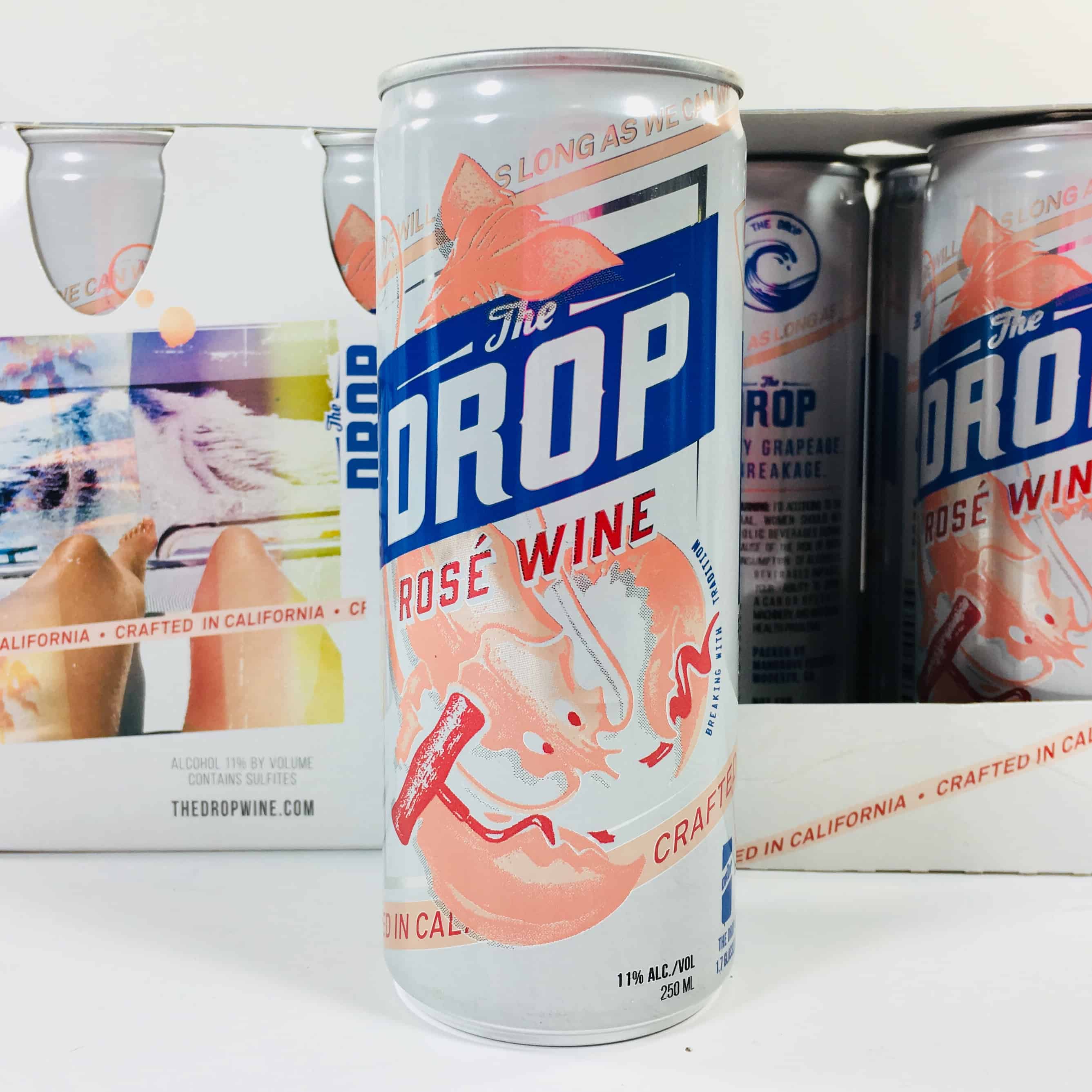 The Drop Wine Rosé Wine Rosé seems to be THE wine for summertime. It didn't have much fizz to it so it's not like drinking a wine cooler, which makes me wonder if those are still around. It is somewhere in between the white and red in terms of sweetness, which to my palate it's not very sweet. It's a nice wine for hot summer evenings sitting around shooting the breeze.
The Drop Wine Red Wine I am usually more fond of white wine rather than red but with this subscription, it was flipped. I liked this red, which was a touch sweet and very juicy. Unlike the white, it had very little fizz and in fact, I had to double-check to see if it was supposed to have fizz and it is, but where the white reminded me of beer, the red reminded me of wine. The California-grown grapes in this can are "Old Vine Zinfandel Blend with Syrah and Petite Sirah". The Drop Red has won awards in the Los Angeles International Wine Competition.
Even the cans are interesting with #dropsofwisdom on each one.
I think The Drop is a great subscription to have on hand if you like to drink about 1 1/2 glasses of wine at a time. If you drink less than that then you can't really save it for next time. If you drink more than that then you can just open another can. I also think it's great if you like the convenience factor of having wine in a can instead of glass bottles, plus no need for wine glasses. Just throw them in the cooler and head on down to the beach/concert/family picnic.
Any thoughts about this month's The Drop Wine box?