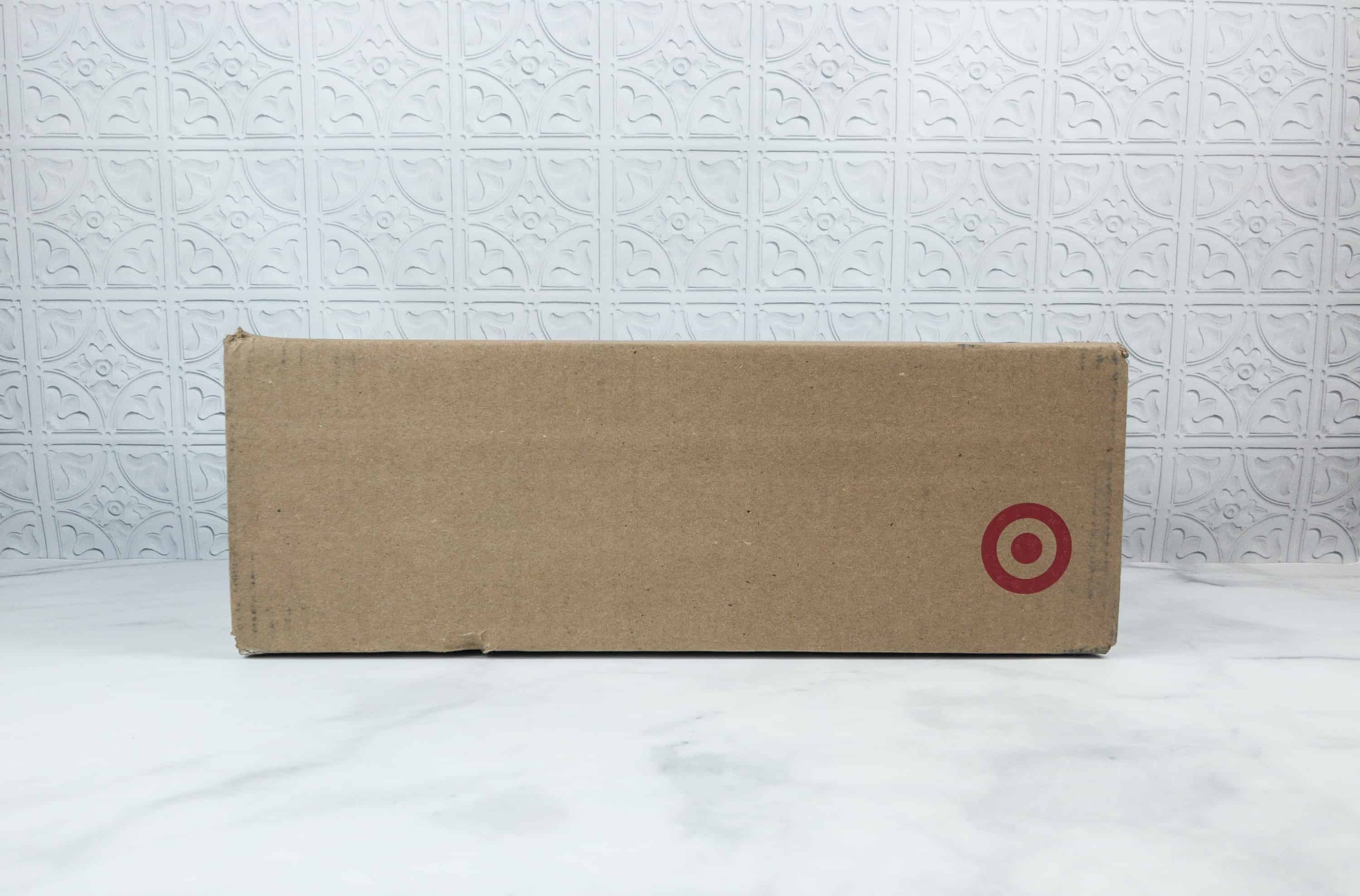 The Target Art & Craft Kit is a monthly art & craft subscription for kids ages 6-10. You'll receive a different pre-packaged crafting activity each month shipped from Target for $14.99.
NOTE: Due to a credit card issue (apparently there is no warning, they just skip for the month), we did not receive last month's target art & craft kit. Not too broken up about it though.
Here's last month's kit:
Crayola Air Marker Sprayer ($26.99)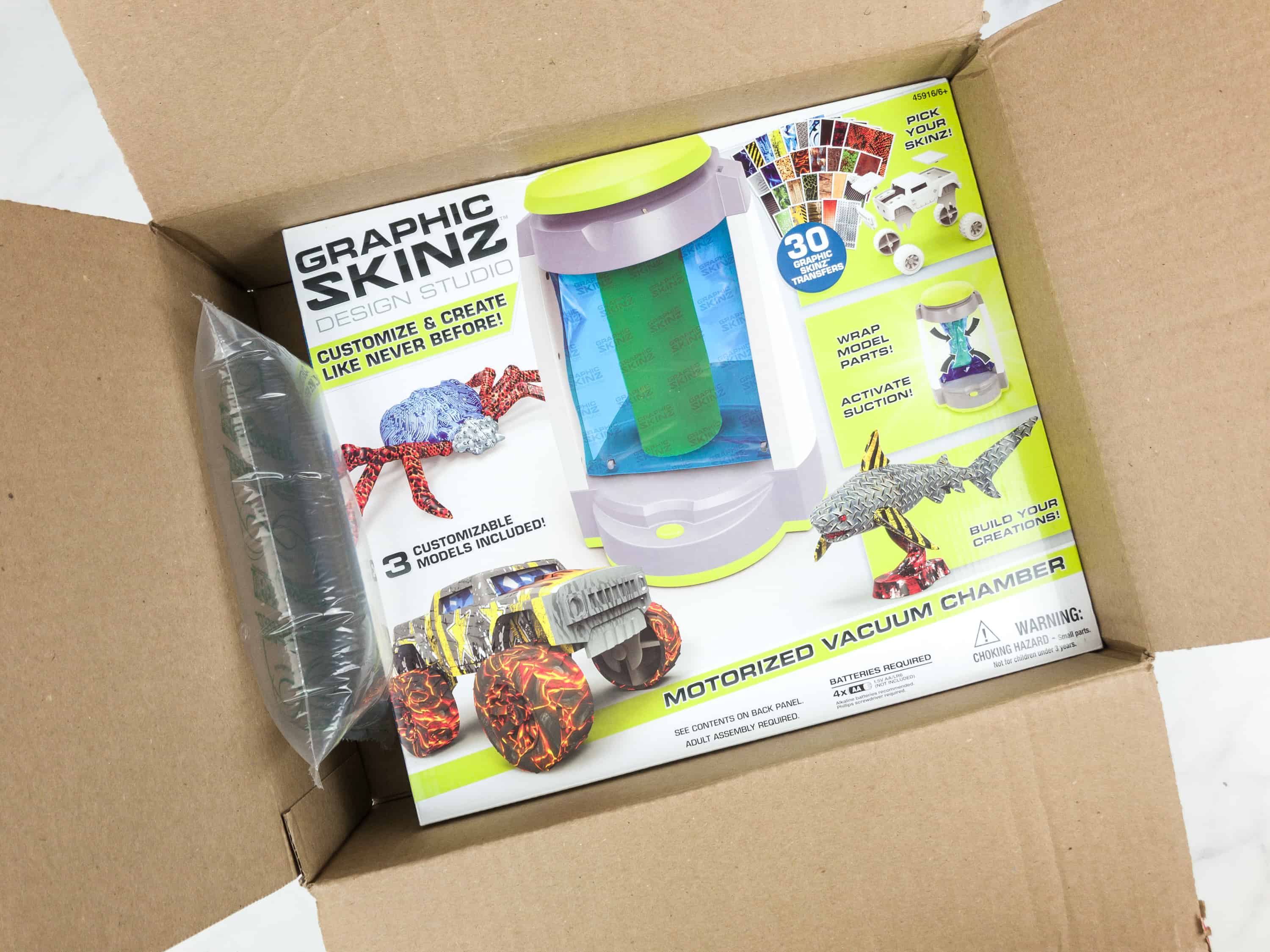 Like the previous months, we received a single commercially available craft kit. It arrived much like an Amazon package does ship in a larger cardboard box with bubble packs.
TIPS: Use your Target Red Card for a discount. Plus, be sure to subscribe to the kit for an additional 5% off!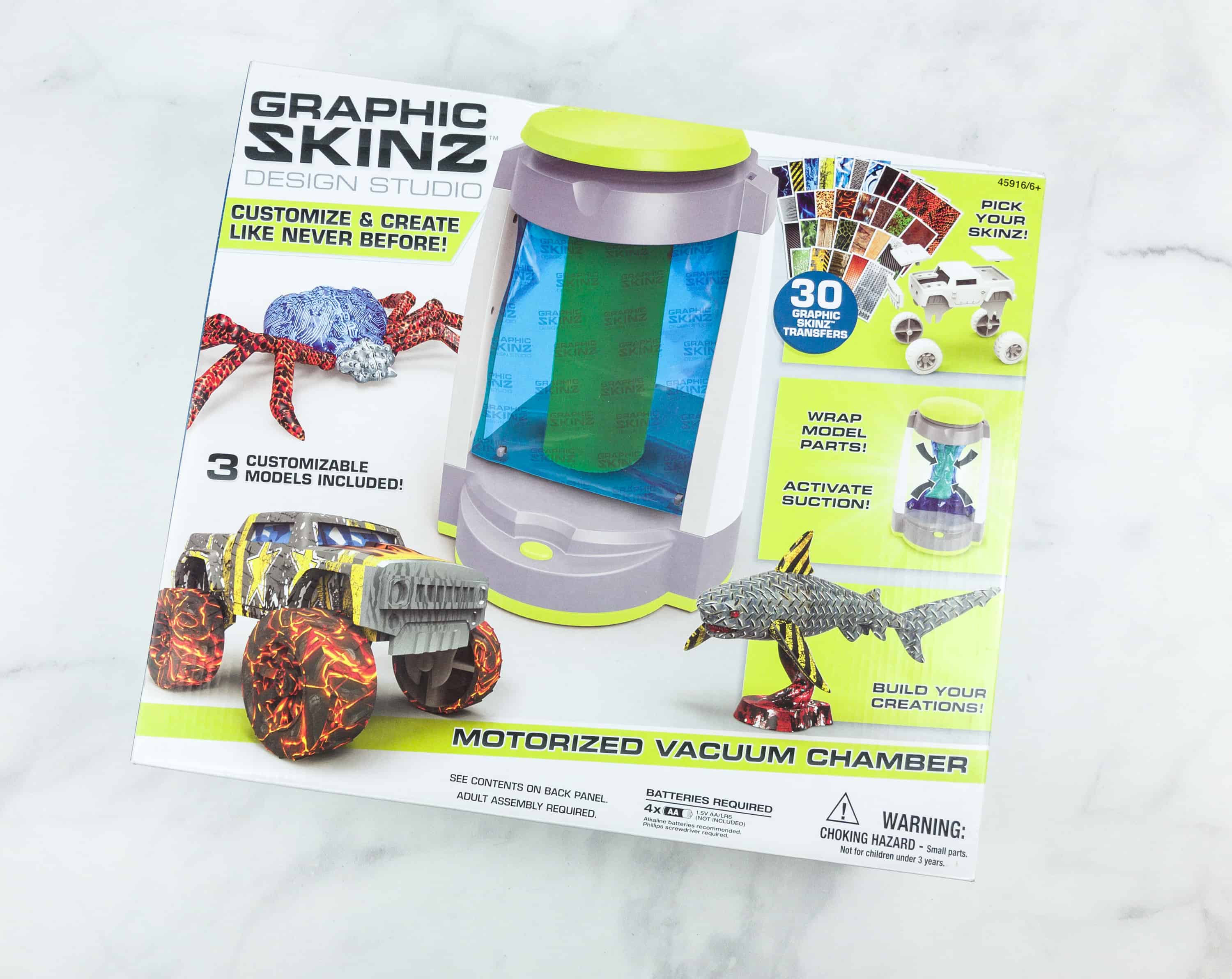 Graphic Skinz Design Studio ($17.79) This kit lets the kids create custom, one-of-a-kind designs using a super suction, motorized vacuum chamber that applies full-color graphics to pretty much any object that fits inside the chamber!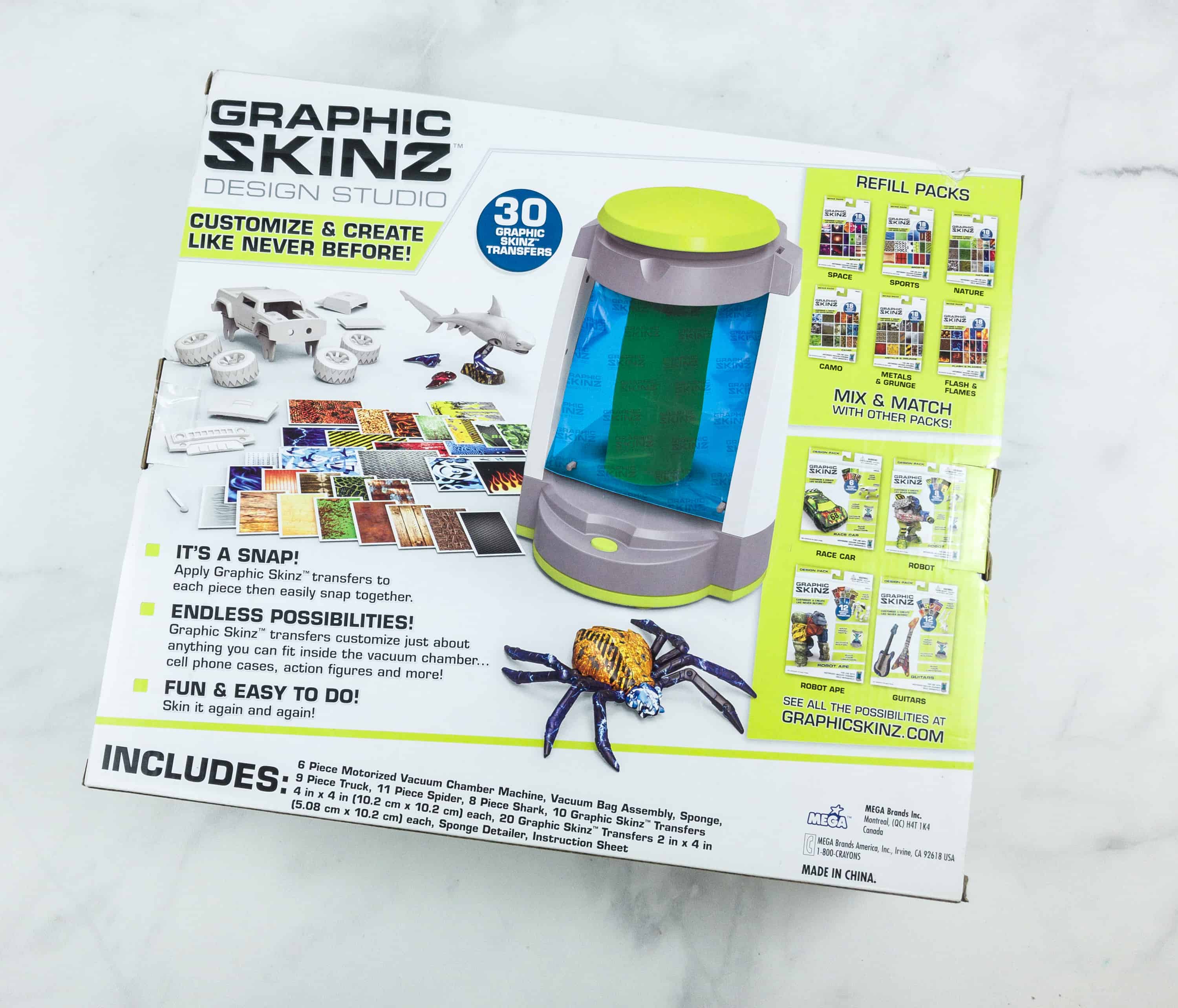 This design studio contains a 6 piece motorized vacuum chamber machine, vacuum bag assembly, a sponge, a 9 piece monster truck, 11 piece spider, 8 piece shark, 10 graphic Skinz transfers which is 4in x 4in each, 20 graphic Skinz Transfers that measures 2in x 4in each, a sponge detailer, and an instruction sheet.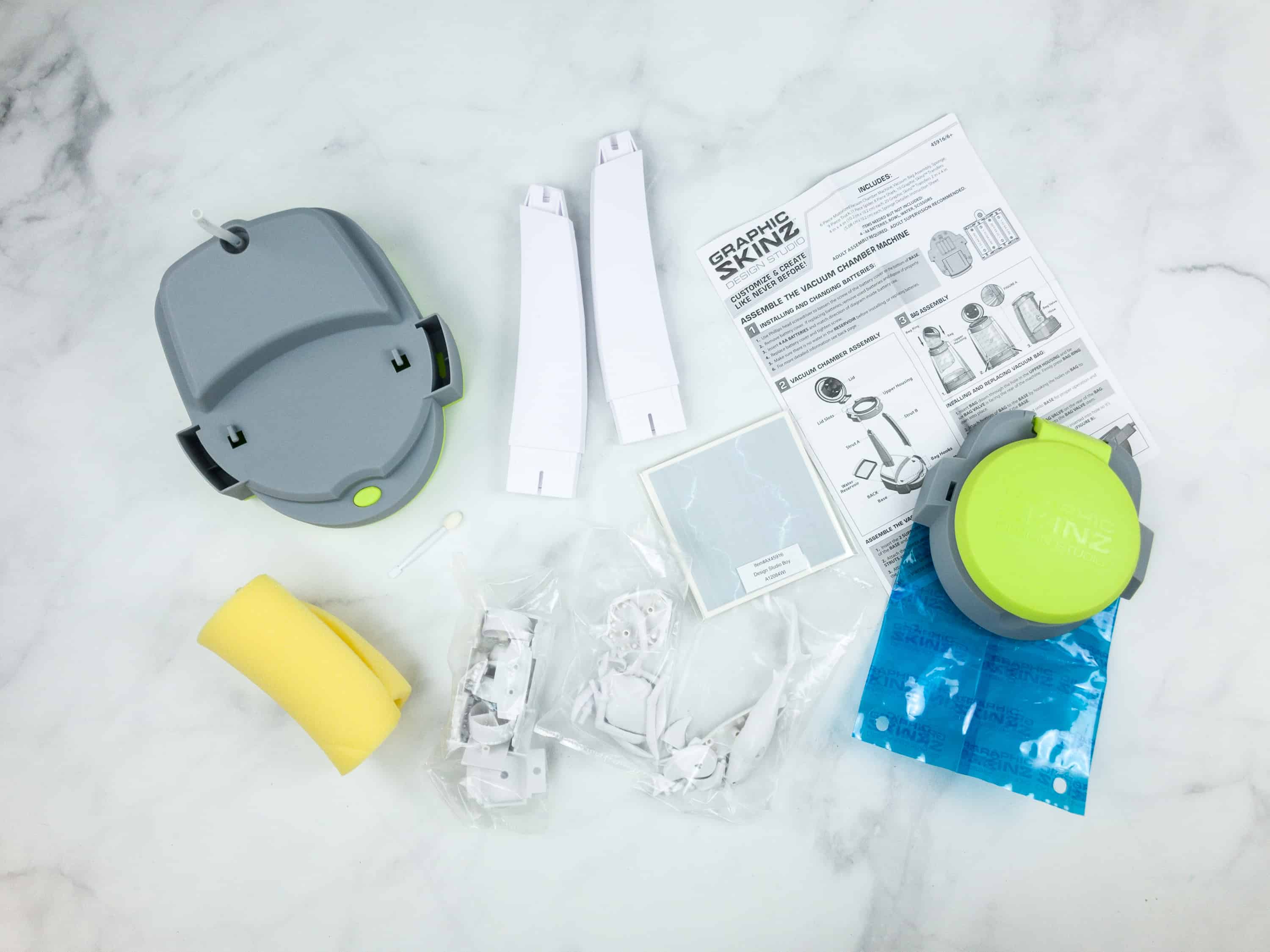 Here's everything inside the box!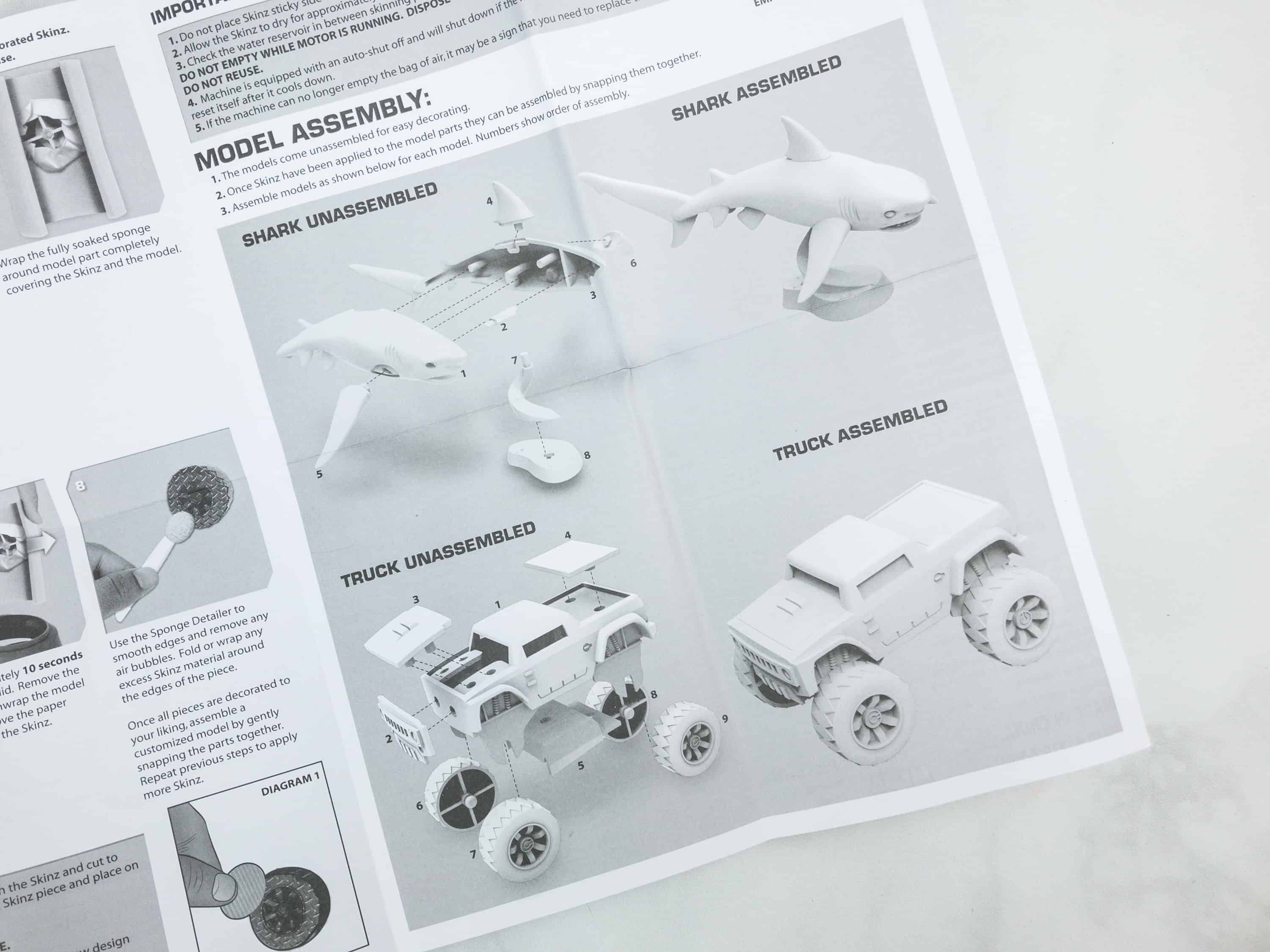 The instruction sheet is very detailed and it provides all the necessary steps to make the masterpiece!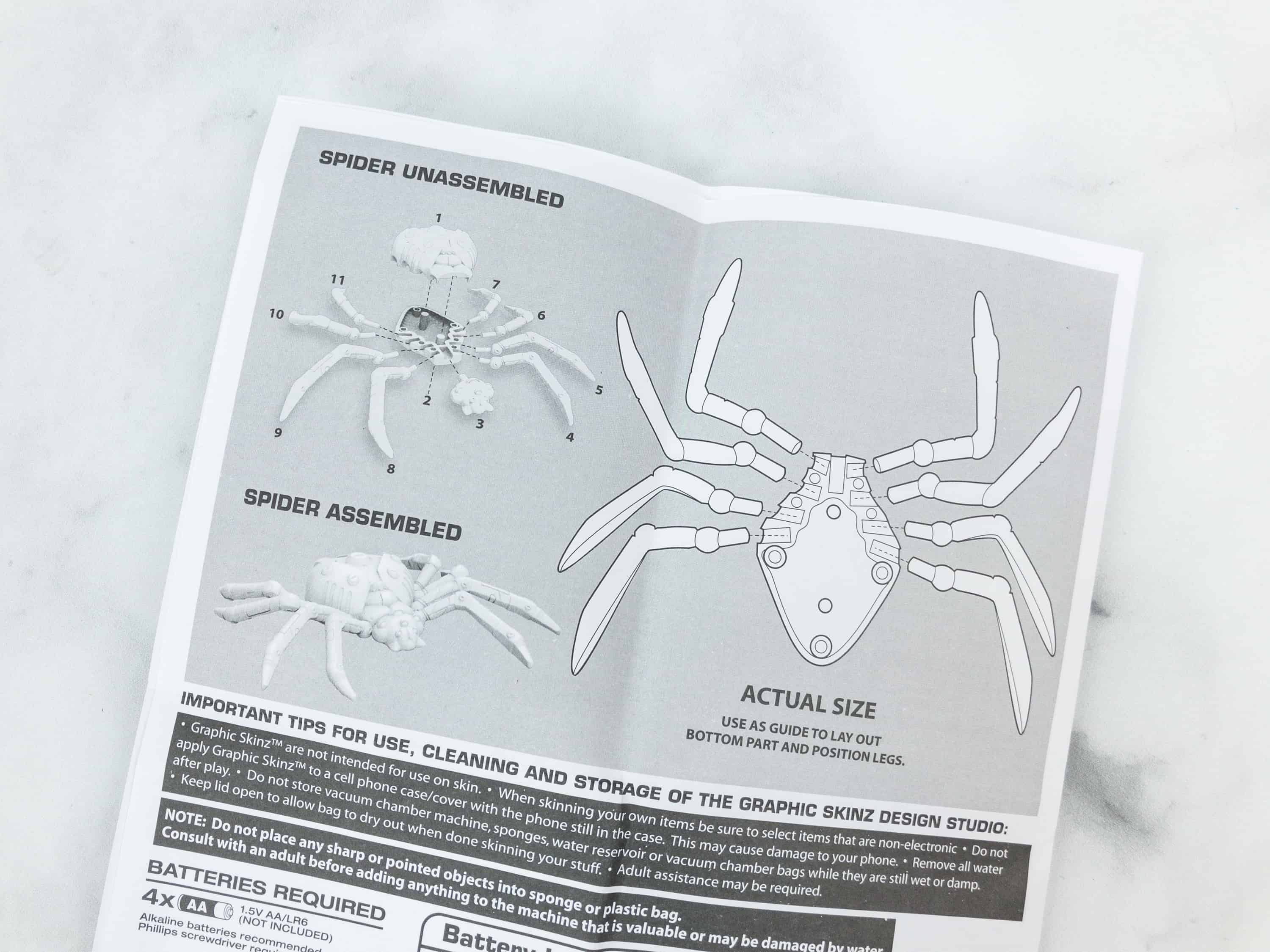 Like this one, you can use the Spider guide to lay out the bottom part and position the legs correctly.
Here's the assembled Motorized Vacuum Chamber that applies the graphic skins in seconds.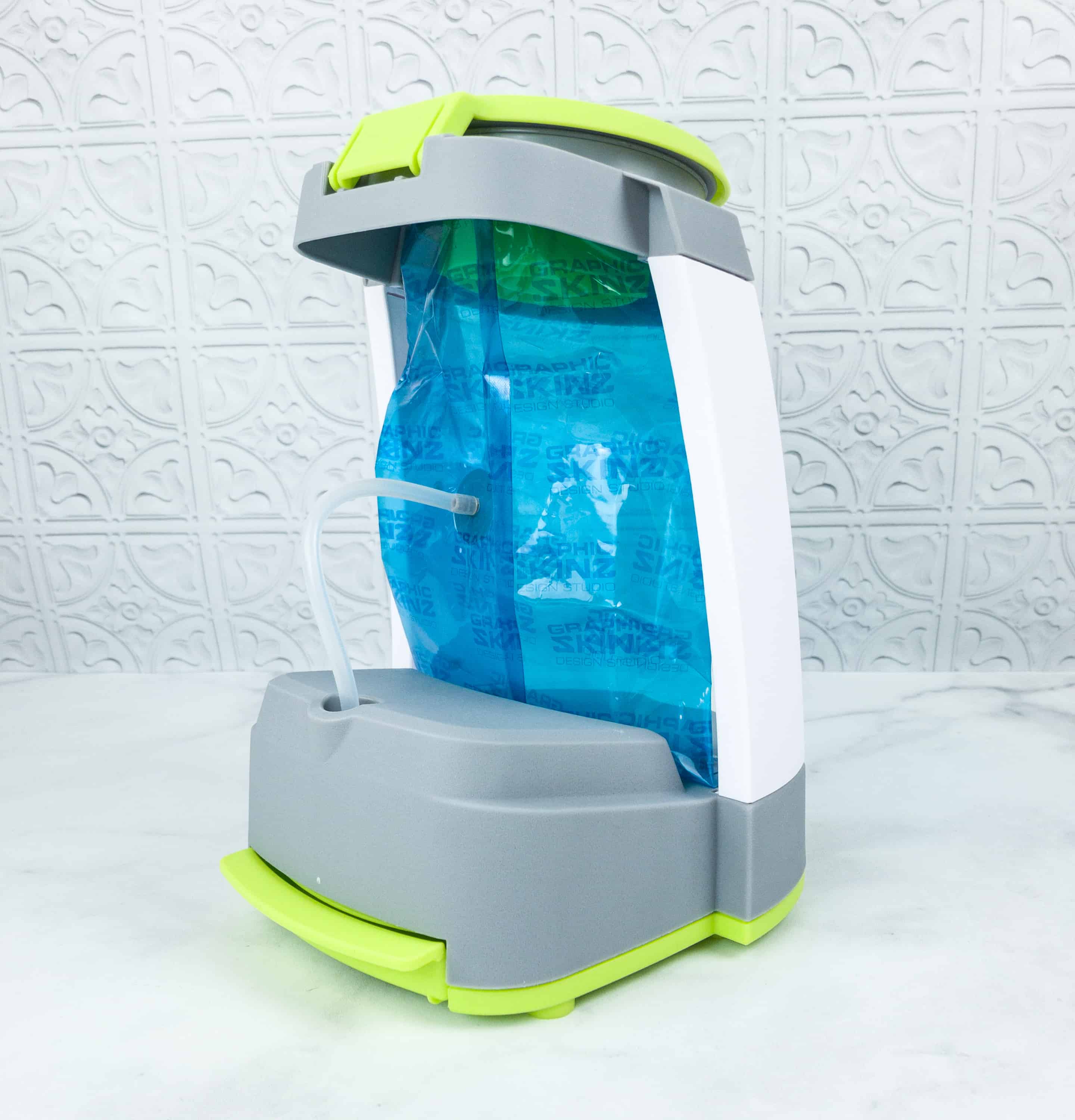 The chamber needs 4 AA batteries to work. The set up is so easy, as it only takes a few minutes for you to get started.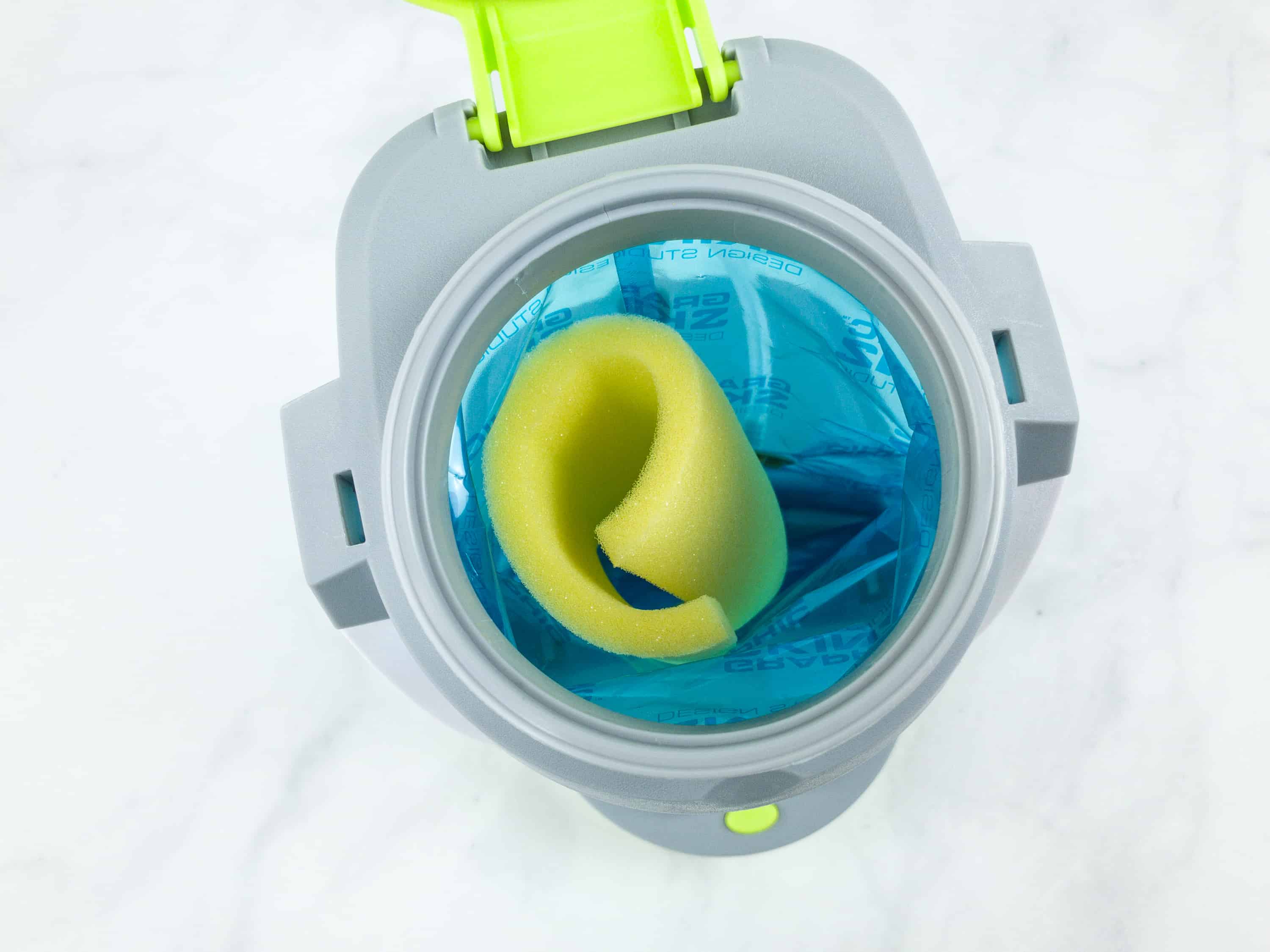 Inside the chamber is the sponge that allows you to apply graphic skins to 3-D objects.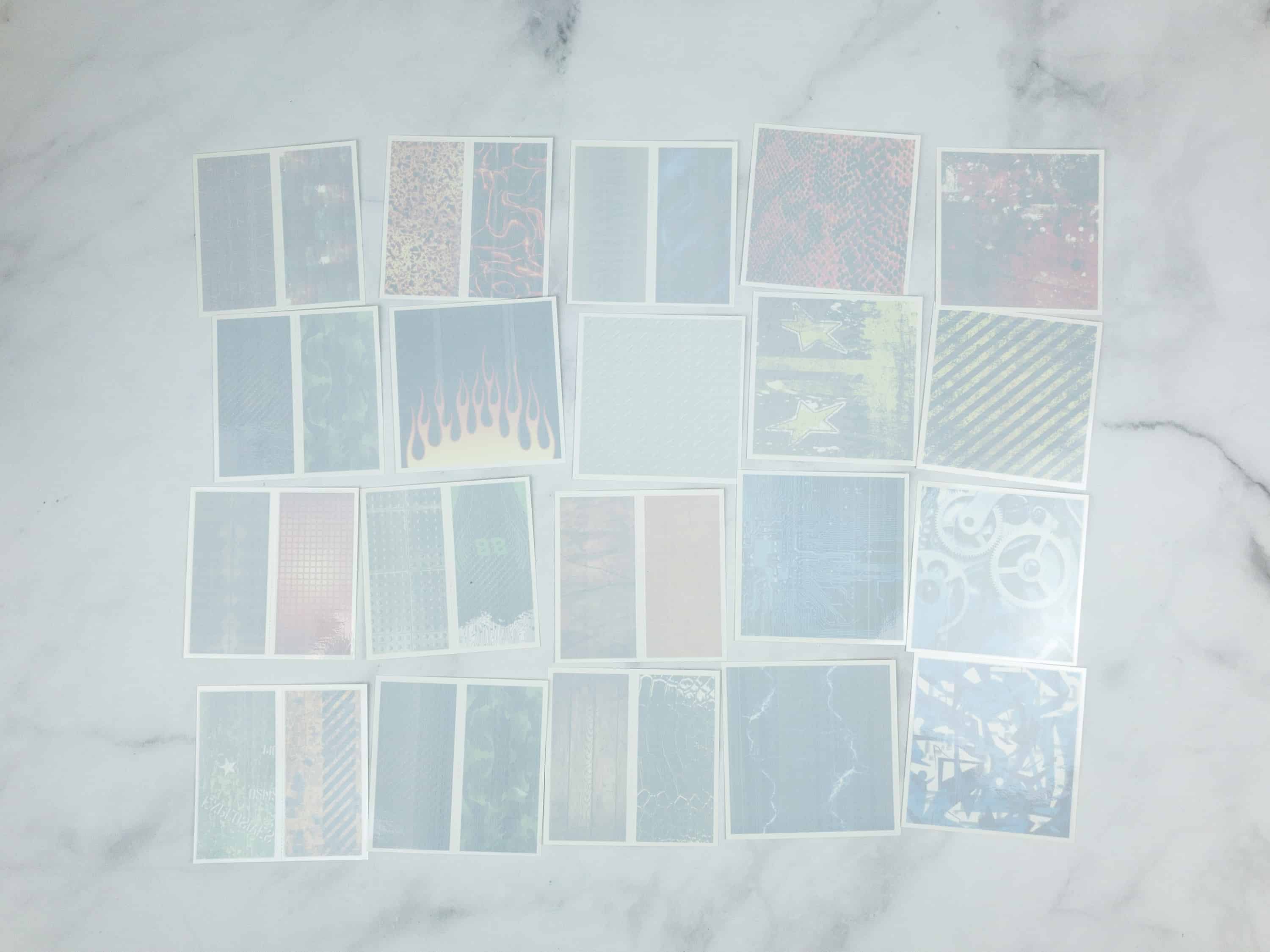 The 30 graphic skins come in different bold colors and unique patterns! They're also fun to mix and match!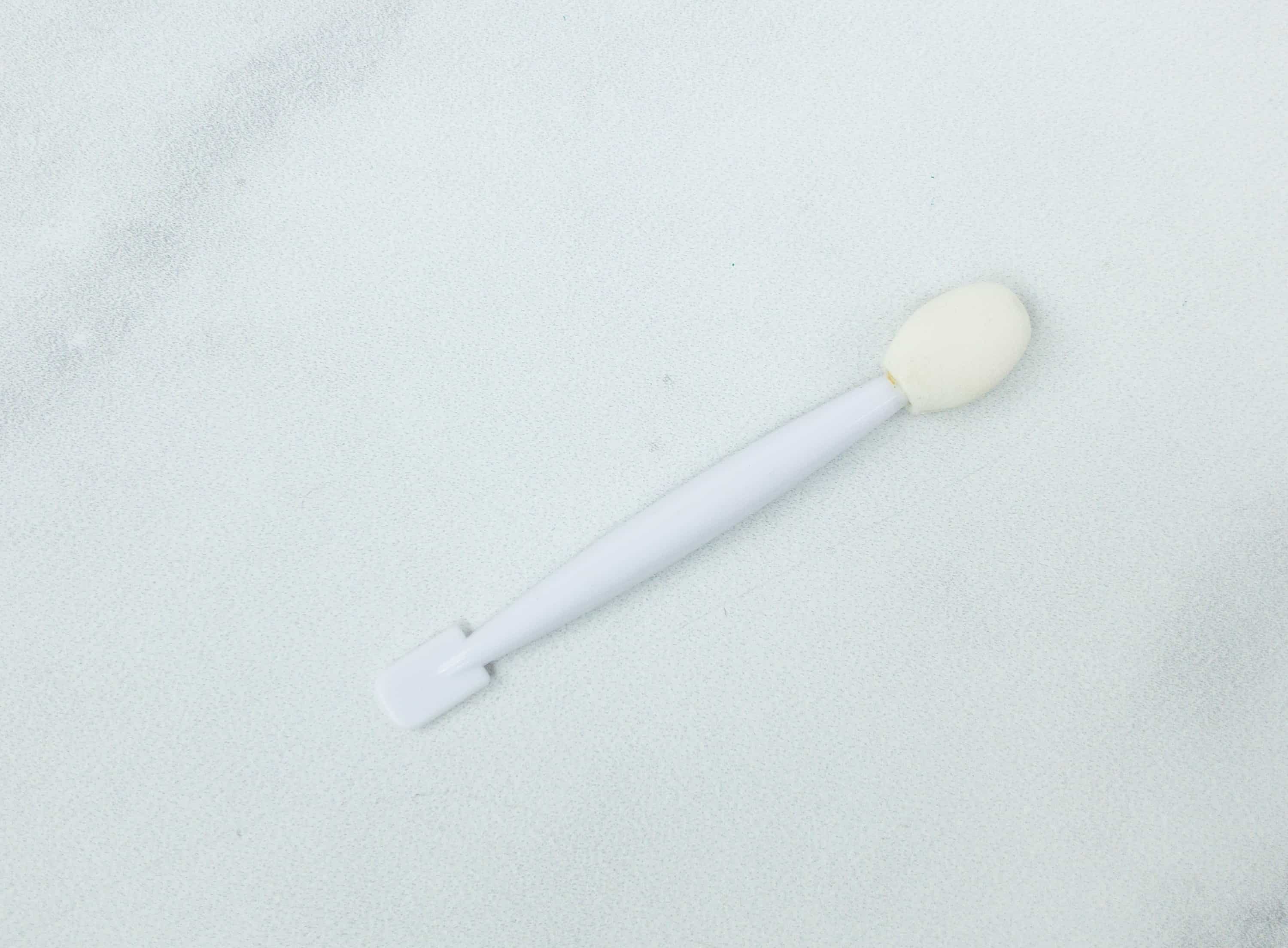 The sponge detailer gives your creations 360-degrees of skins coverage.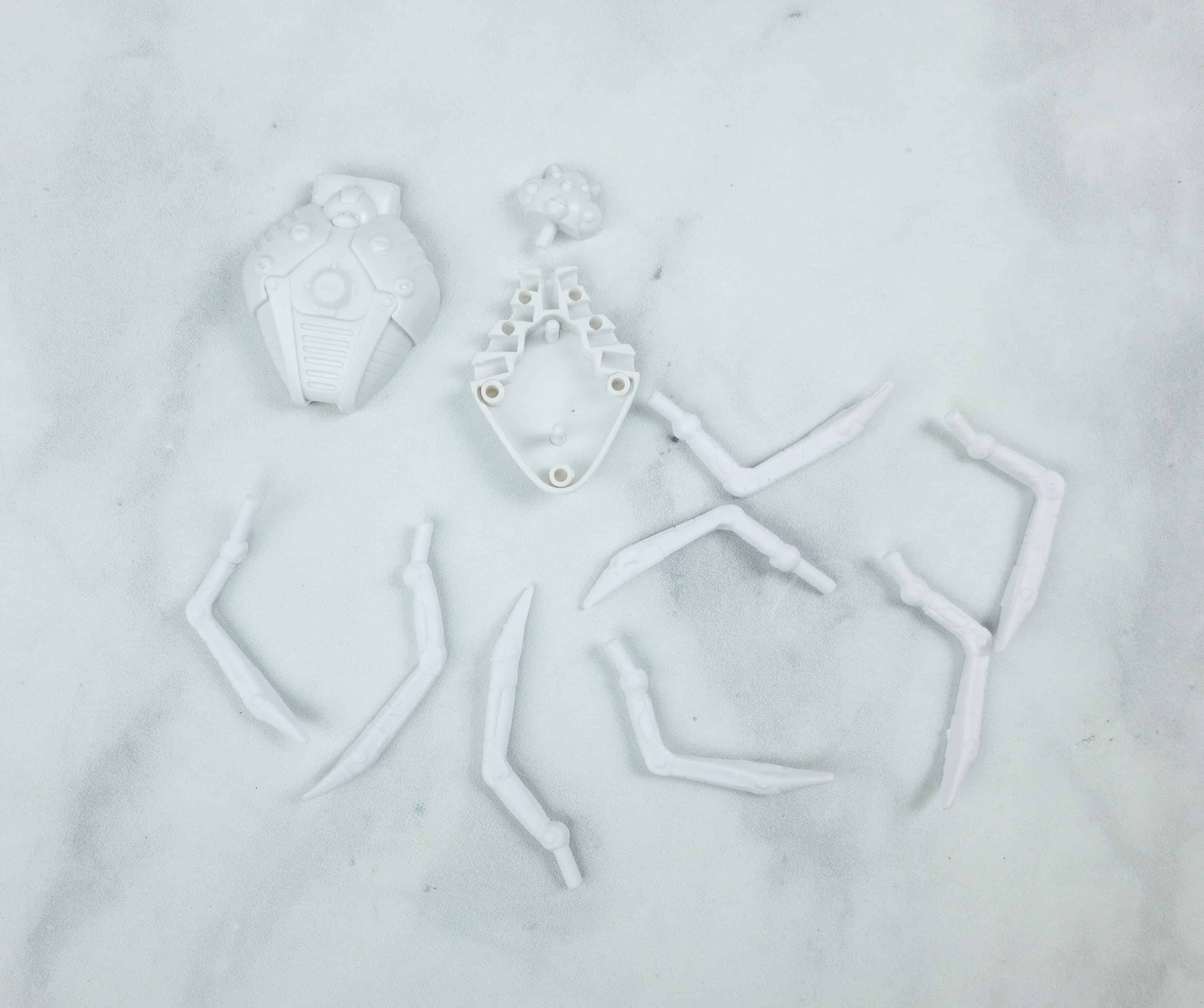 Here's the disassembled spider, this one looks easier to assemble despite that amount of legs!
So is the shark which only consists of 8 pieces.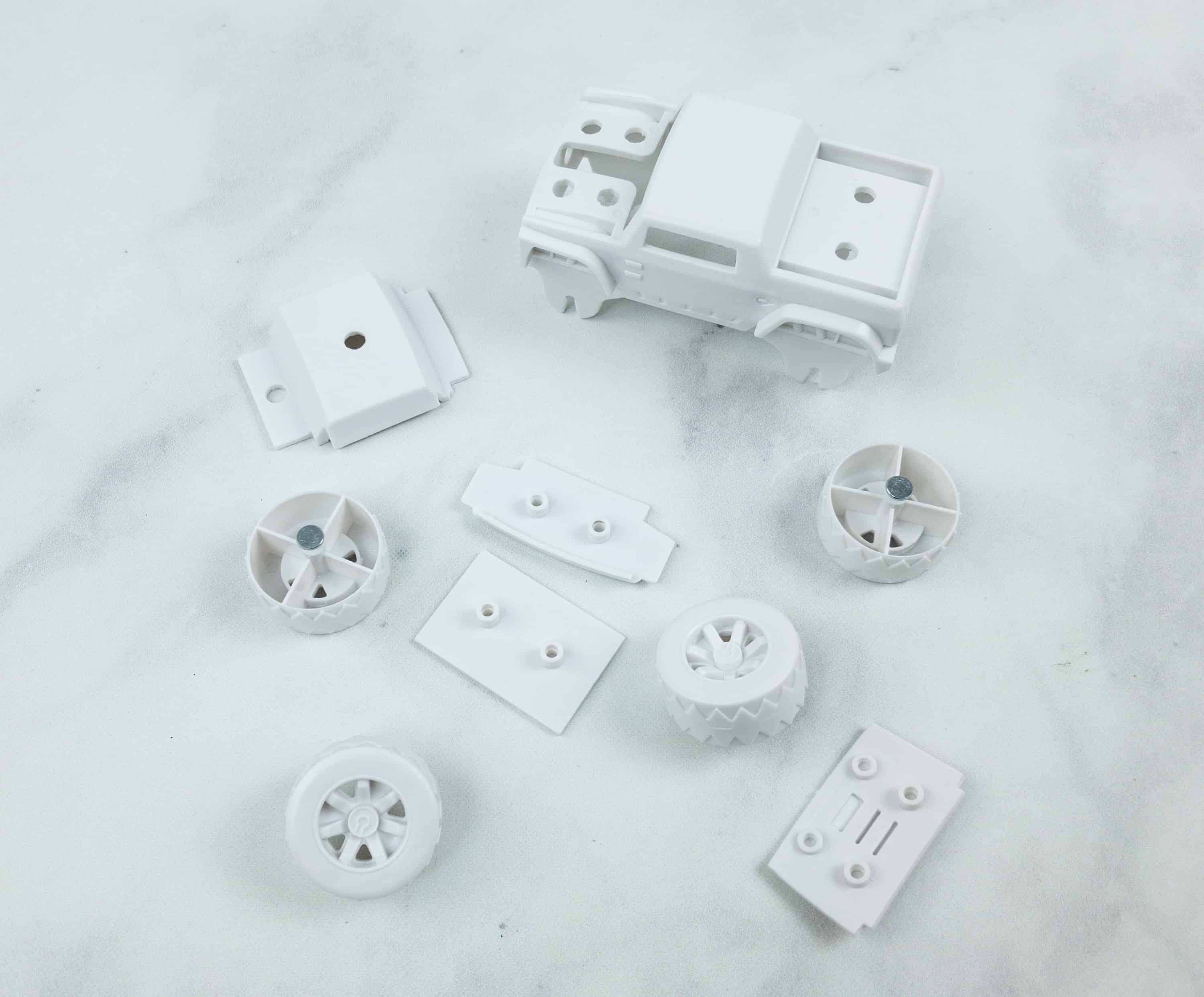 The monster truck has 9 pieces and looks easy to assemble as well. After assembling each 3D object, they're ready for graphic Skinz application!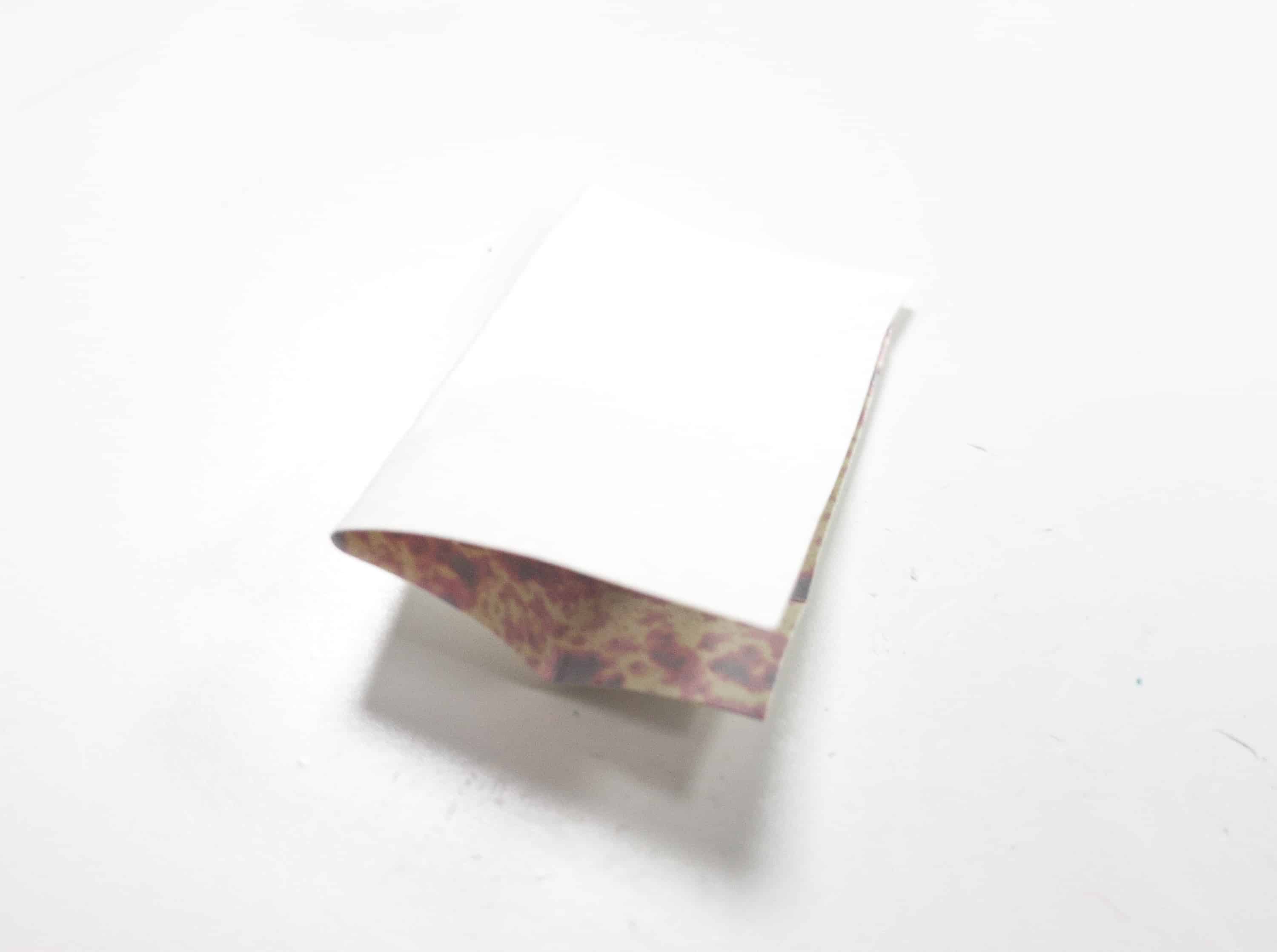 Here's one of the Skinz we choose to transfer to the figure, I guess this one goes to one of the shark's fins!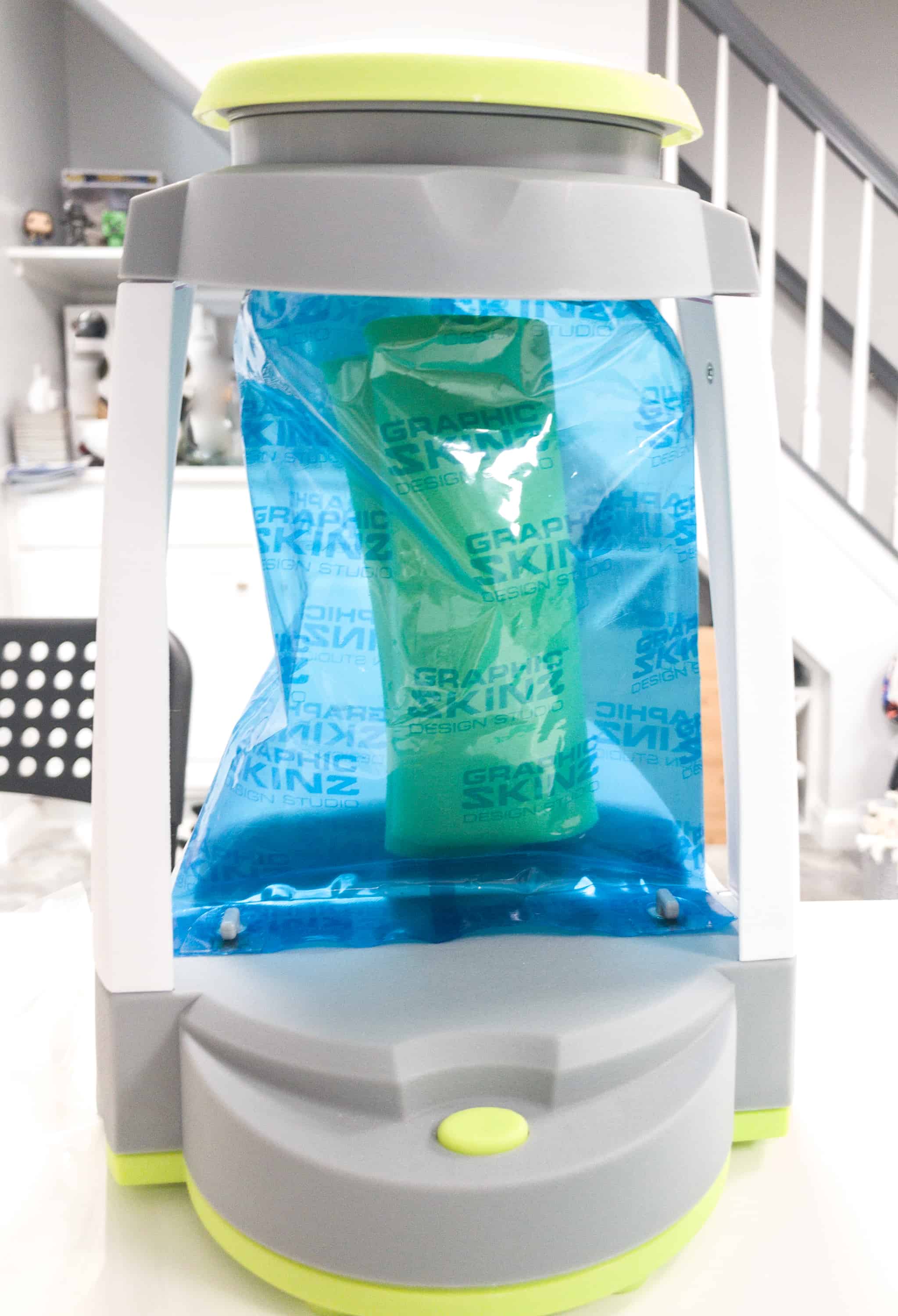 Using the chamber is so easy, and all we need is to wait for it (which doesn't take much time) to finish the process! Before you put the sponge in you get it all nice and wet – the skins are similar to temporary tattoos.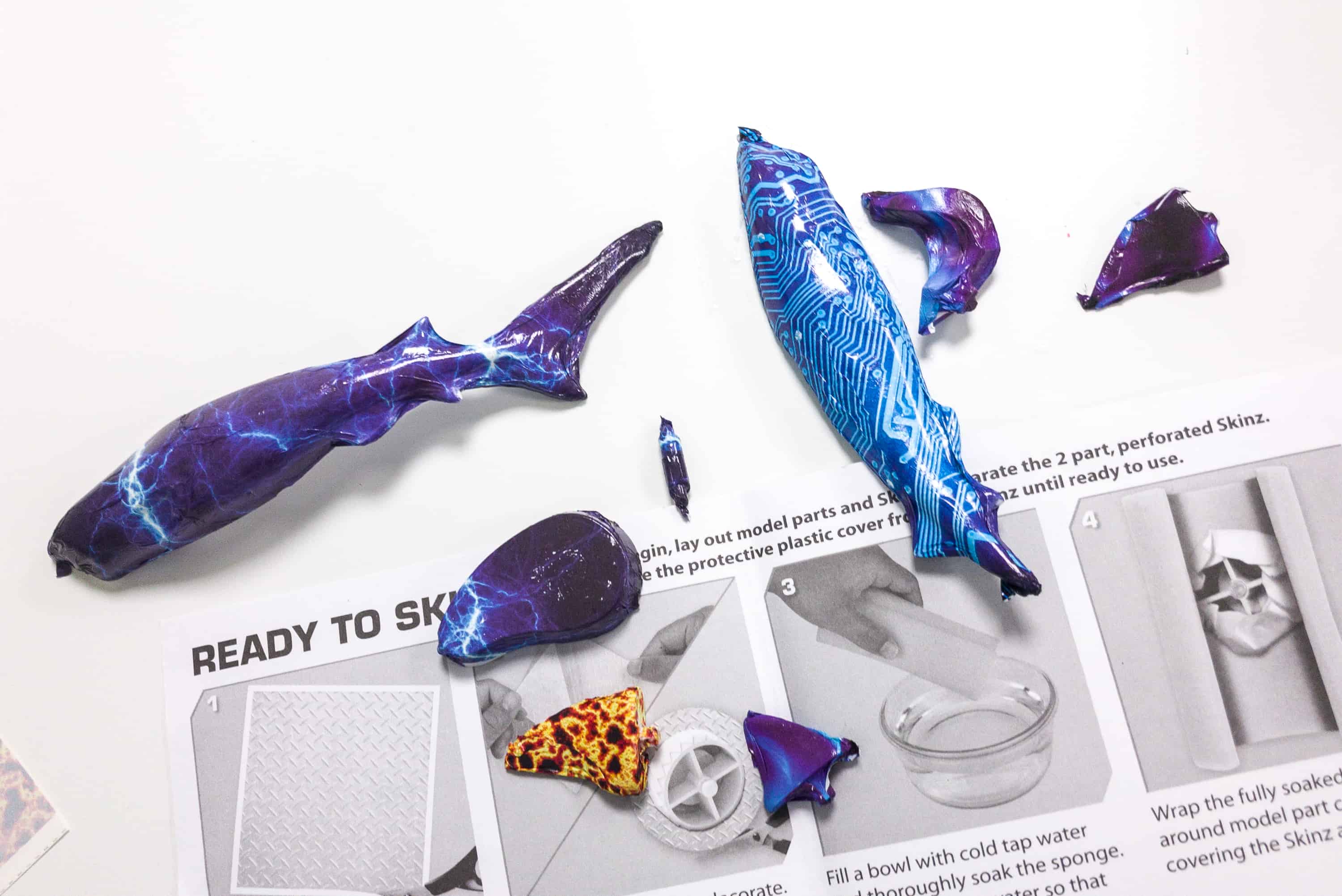 The parts of our shark are all covered in Skinz, and all that's left to do is assemble it.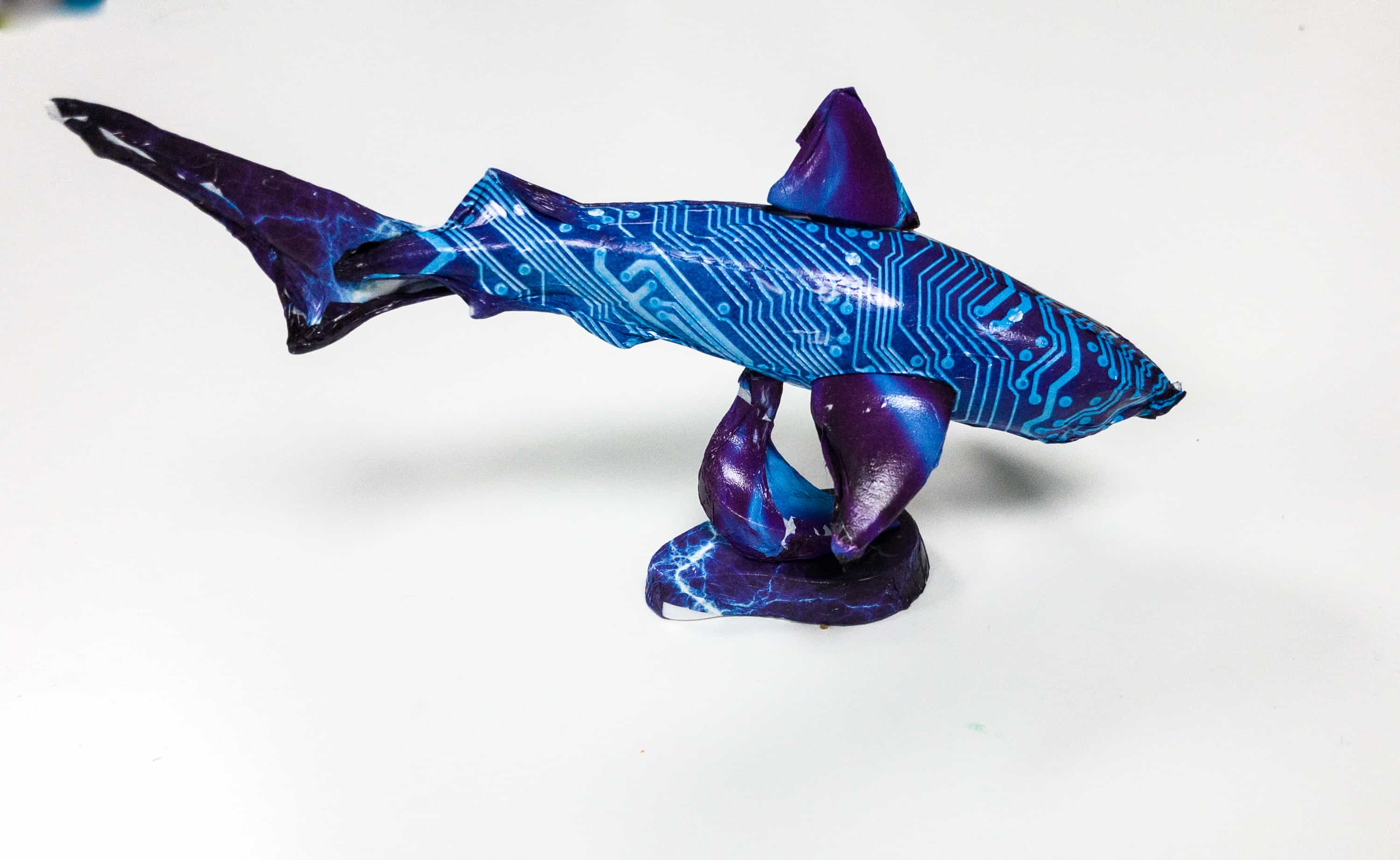 Look at the cool skinned shark we did!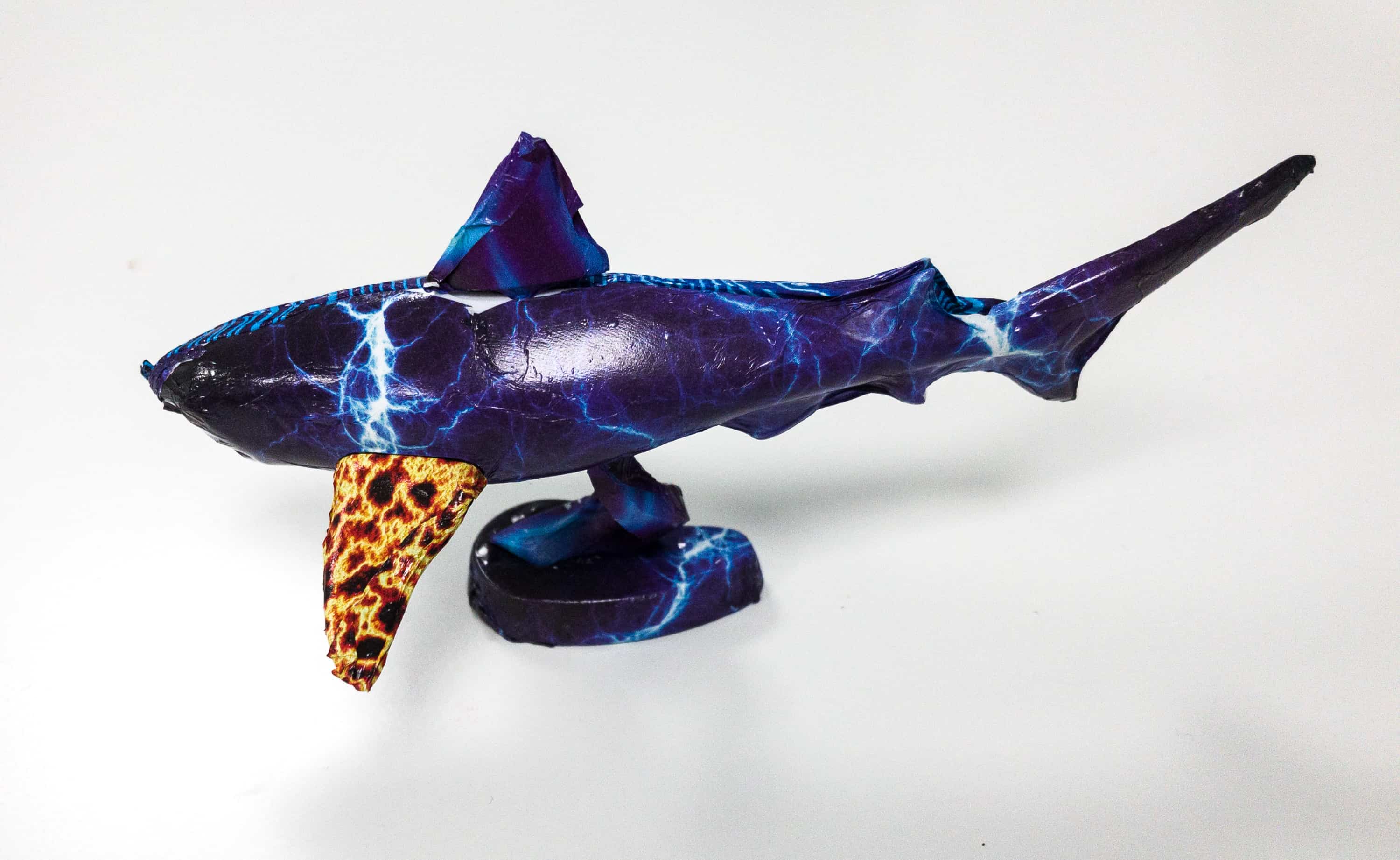 There's the cool looking Skinz that goes to the shark's fin! It looks like this shark has some superpowers because of that special looking feature, don't you think?
This is really a unique selection this month from Target Art & Craft, and we definitely love it! My kids had fun making and transferring the skins to the objects via the motorized vacuum chamber, it's like doing a magic trick as the design transfers fast! The instructions were easy to follow, and the parts of the objects were easy to assemble so it's not really time-consuming. The Skinz are great too, and there are lots of designs to choose from! This subscription is actually a great way to develop and improve the artistic traits of the kids, so we're really looking forward to it, and excited on what kit they'll send us every month!
Did you grab a Target Art & Craft Kit this month? Let me know what you thought.