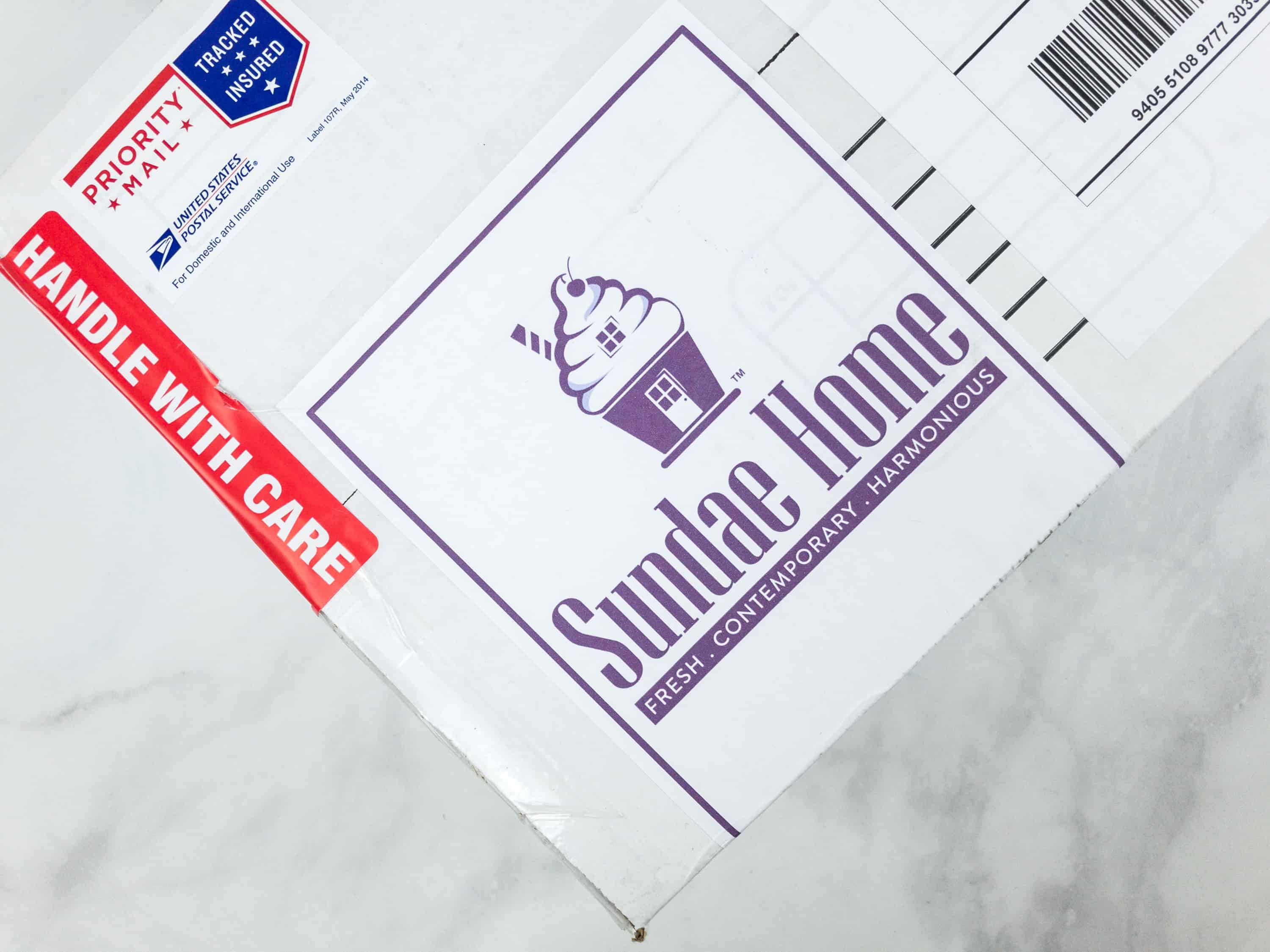 Sundae Home is a premium home decor subscription box that delivers 4-6 high-quality home goods and products with over $100+ per box retail value for $47 per box.
FYI – the February box was the last monthly box for Sundae Home – it's moved on to a bimonthly subscription. You can read more about the announcement here.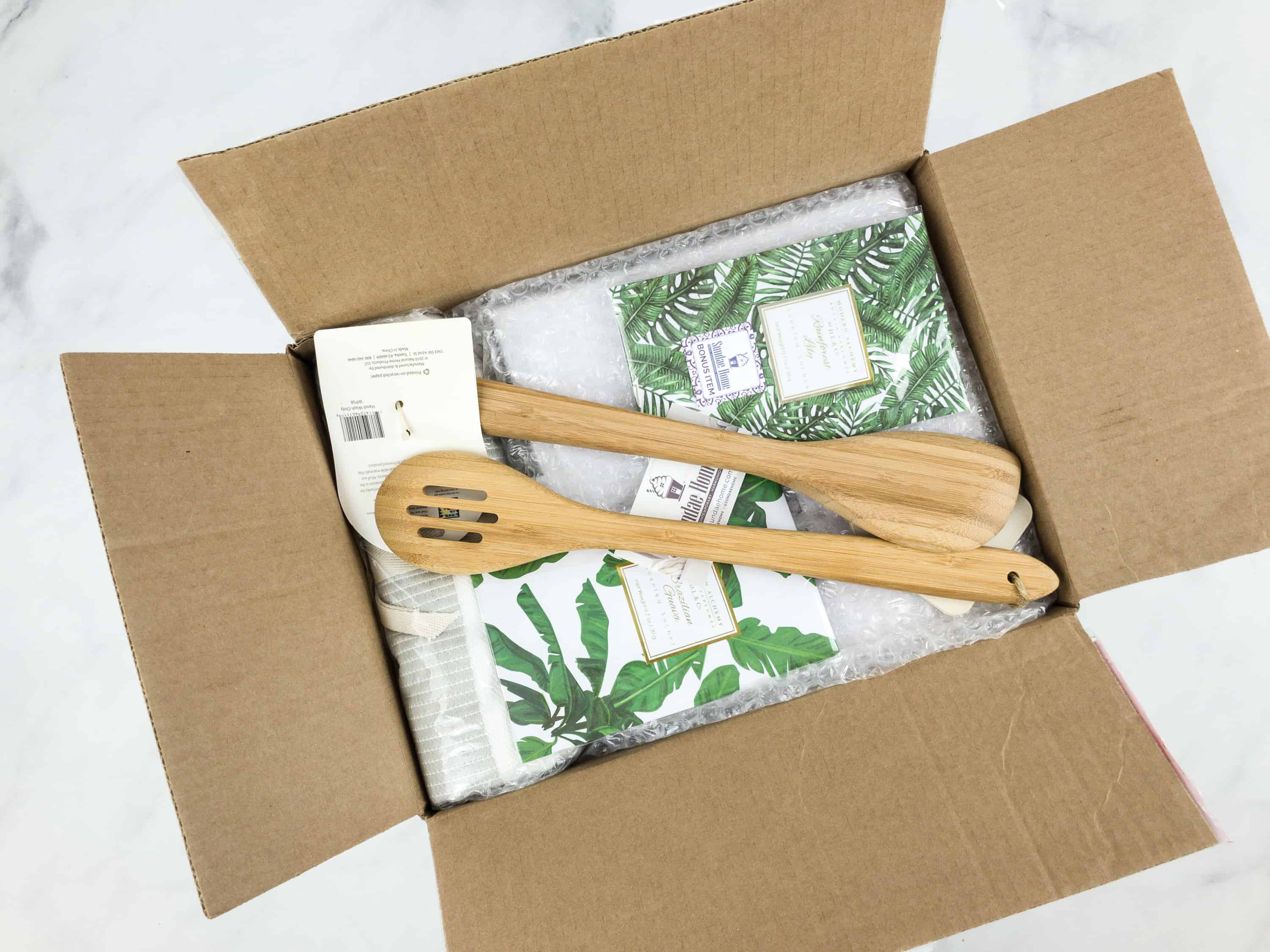 DEAL: Receive a free bonus item with any length subscription! Use coupon code HELLOBONUS.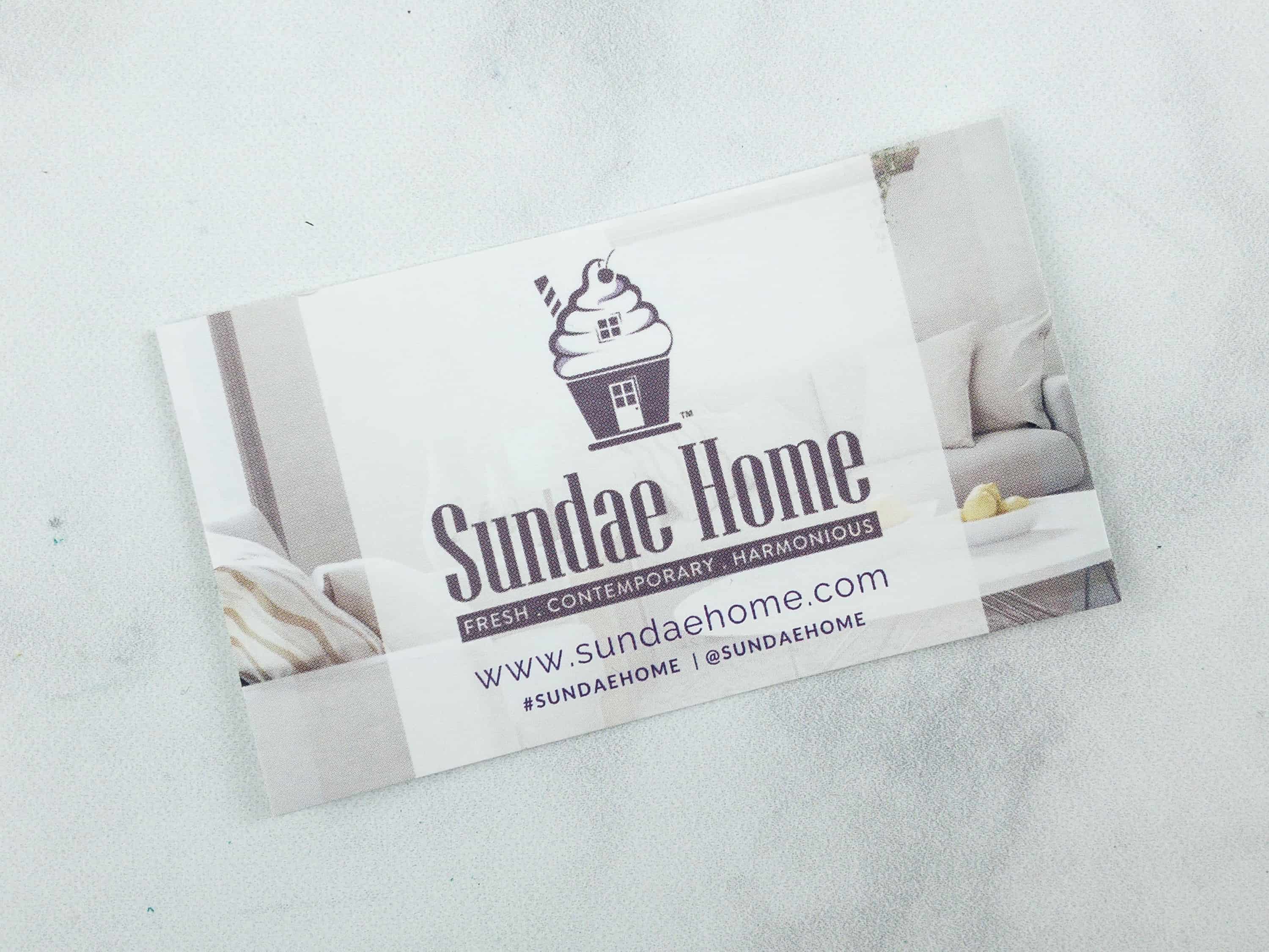 Included in the box is a Sundae Home card.
Instead of a list of the items, they provide a link to a digital flyer.

The detailed product info is further down the page. This month's theme is SUMMER LOVIN'!
Everything in the May-June 2018 box!
BONUS ITEM: Modern Alchemy by D.L. & Co. | Sachet in Rainforest Lily ($8) Sundae Home sent us two scented sachets in the box. One of the scents, the Rainforest Lily, is a bonus item.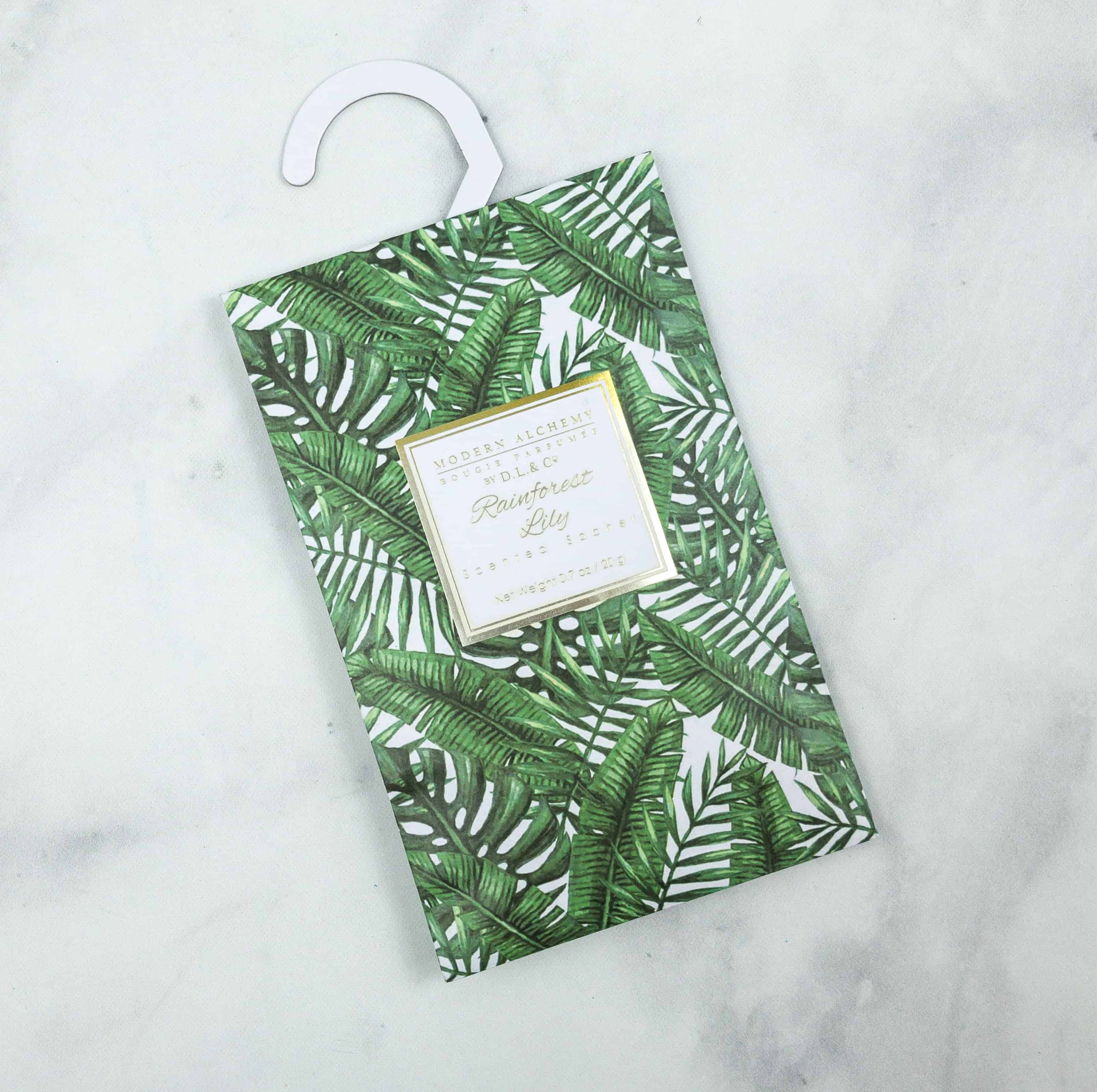 In order to activate the scent, just remove the clear plastic and it's good to go. It really smelled fresh as we took off the plastic.
It has notes of white florals, rainforest woods, and vanilla pods.
Modern Alchemy by D.L. & Co. | Sachet in Brazilian Guava ($8) Brazilian Guava smells citrusy and perfect for summer. It has notes of floral lemon and jasmine too. The scented sachets come with a hook so you can easily hang it wherever it is needed.
My husband and I each grabbed one for our respective sides of the closet! It smells fab!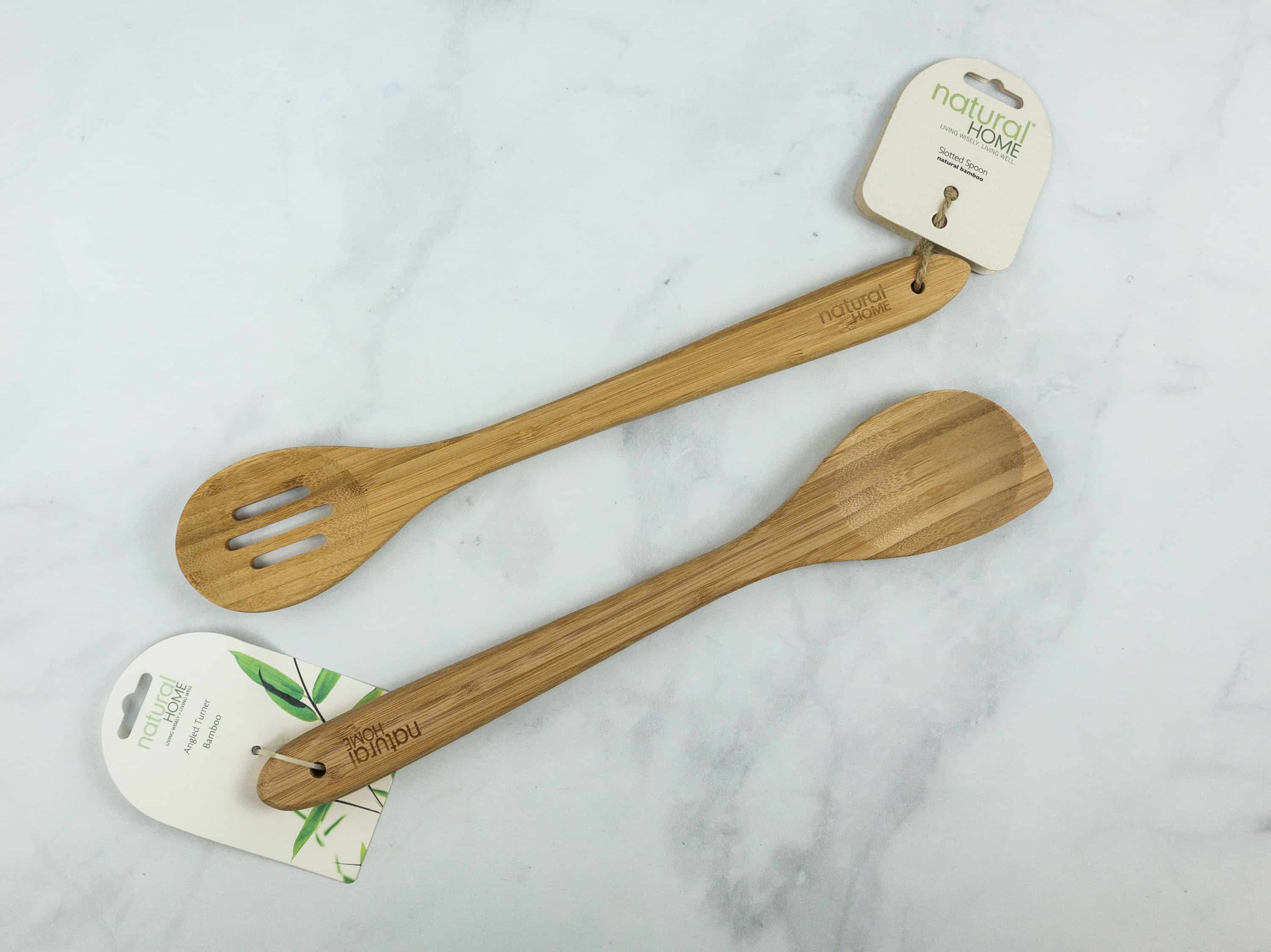 Natural Home Bamboo Utensil Collection ($12 per set of 2 / $6 each) The bamboo set includes a slotted spoon and an angled turner. They're made up of 100% bamboo and can be cleaned easily by hand washing.
This is the 14-inch bamboo angled turner which is designed for sautéing and mixing.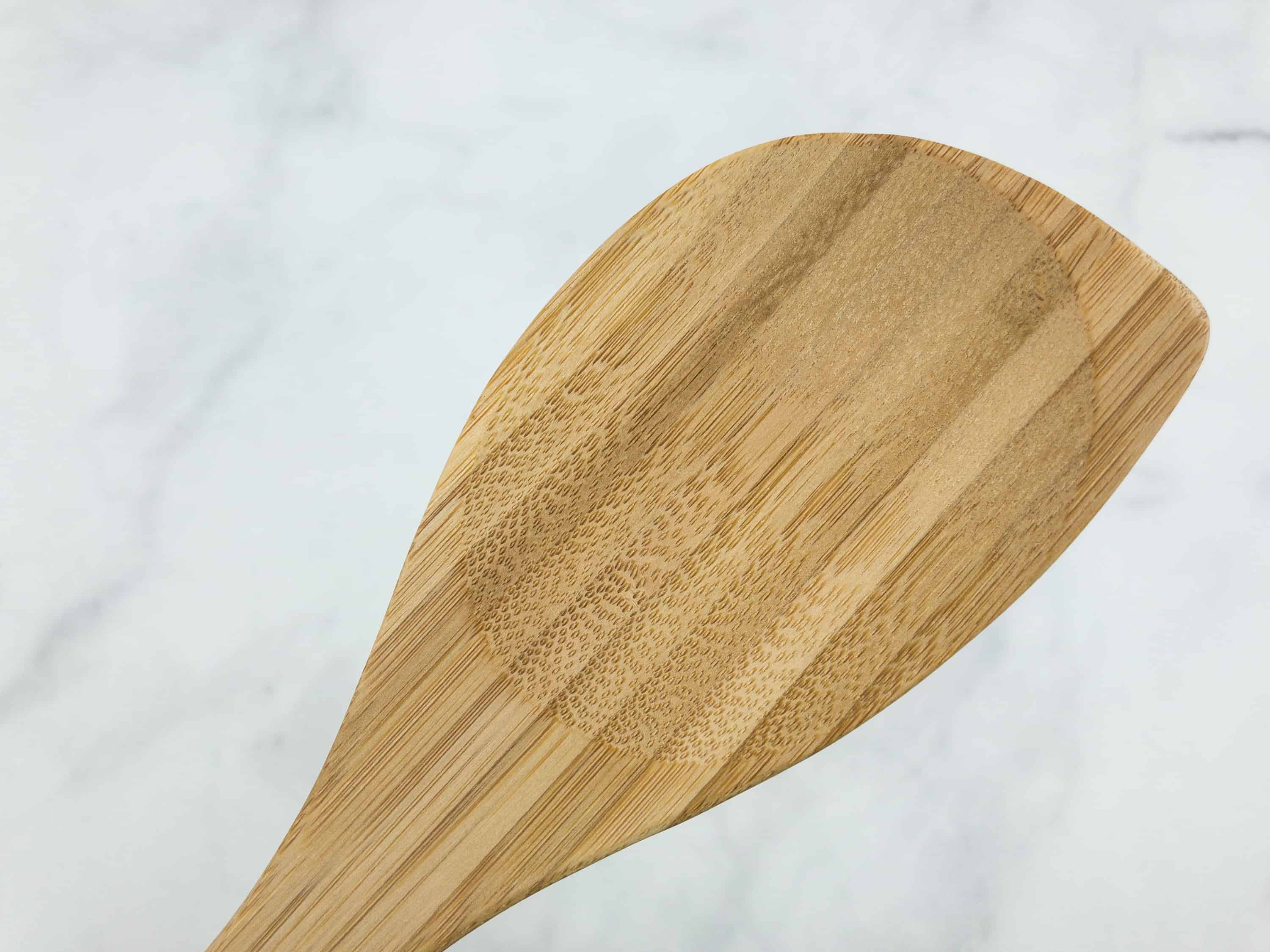 Even though it kind of has a pointy edge, it claims to not scratch non-stick cookware.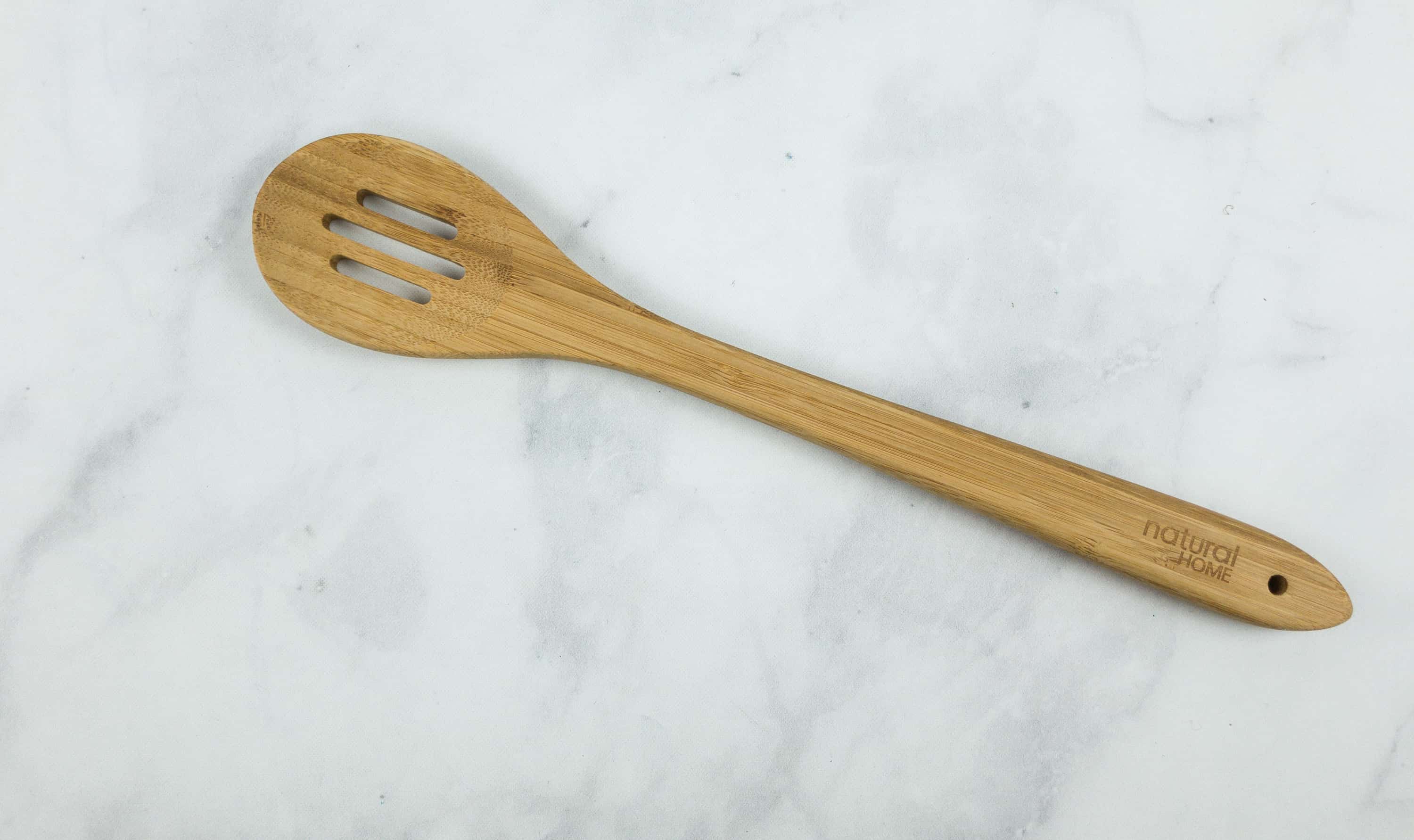 The 14-inch slotted spoon has an ergonomically designed handle for comfort and ease when cooking or preparing food.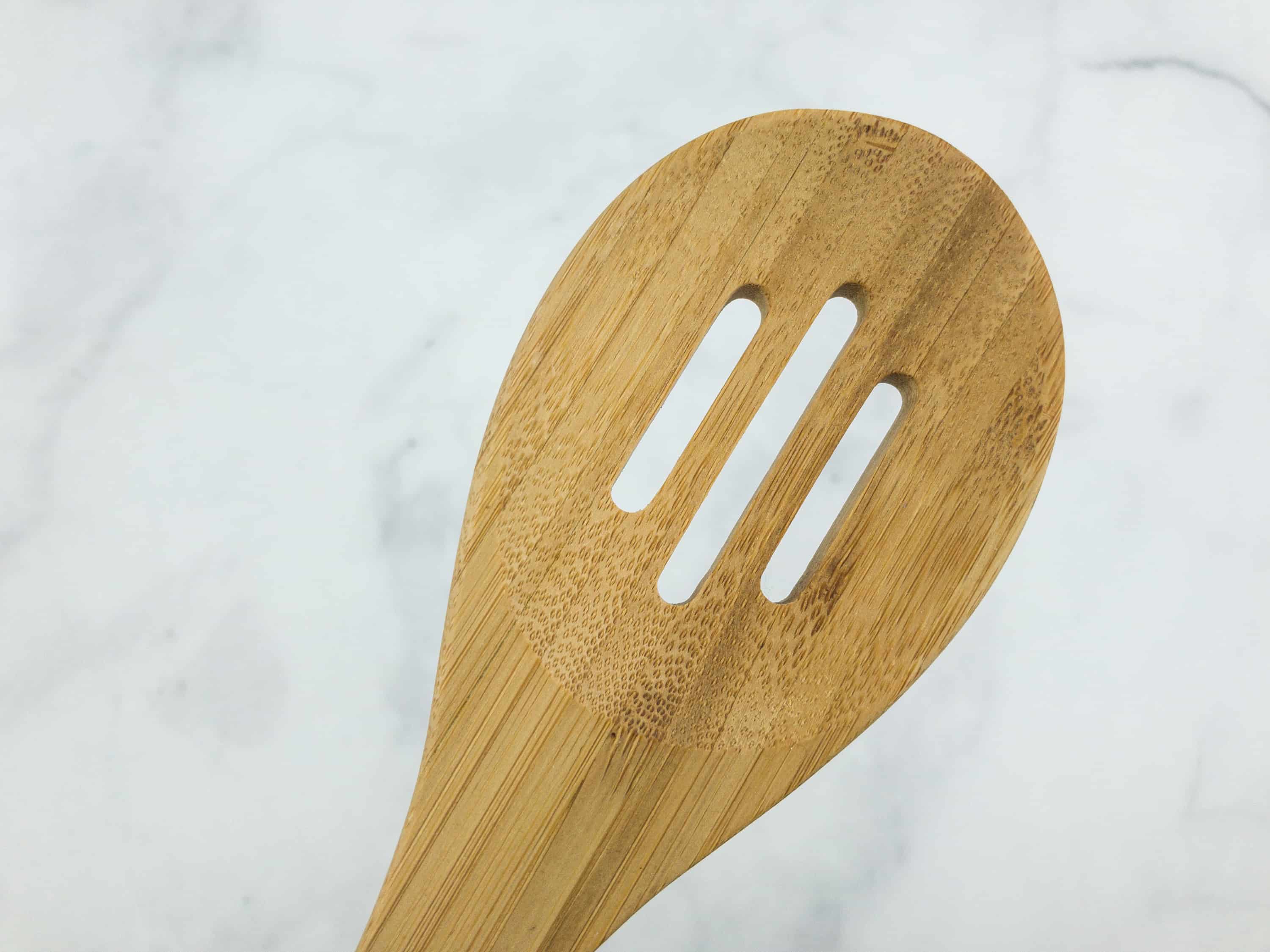 It's a beautifully sculpted bamboo spoon that can cook, stir and serve food safely without the harmful chemical coatings that can potentially leach toxins into your meals.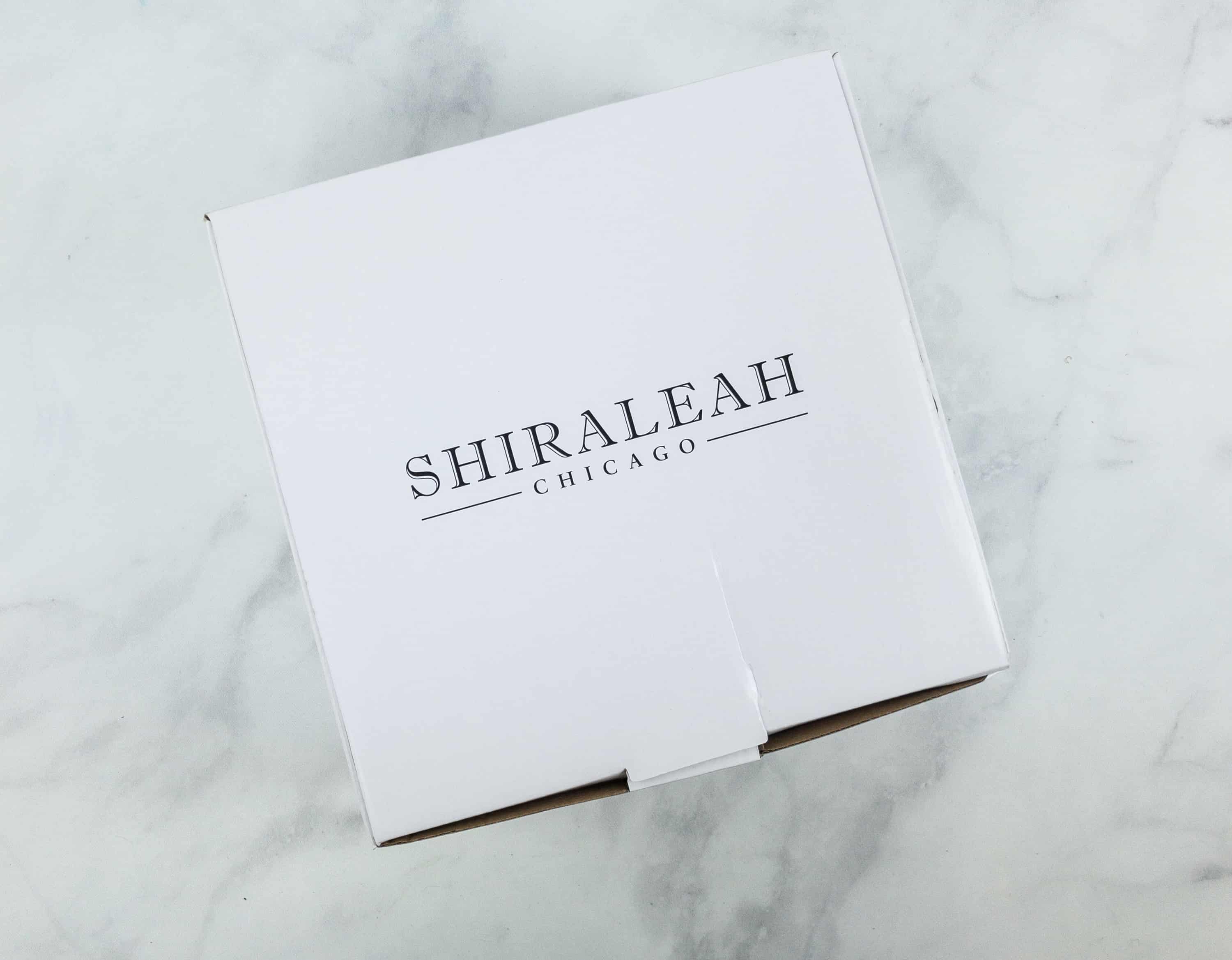 Shiraleah Pineapple Large Serving Bowl in White ($27) The serving bowl was securely packaged in a box. When I first saw it I thought how fabulously it would match my Lily Pulitzer for Target pineapple ware, not even realizing it was a pineapple design!
It's delivered in perfect condition! No chips, cracks, or broken pieces.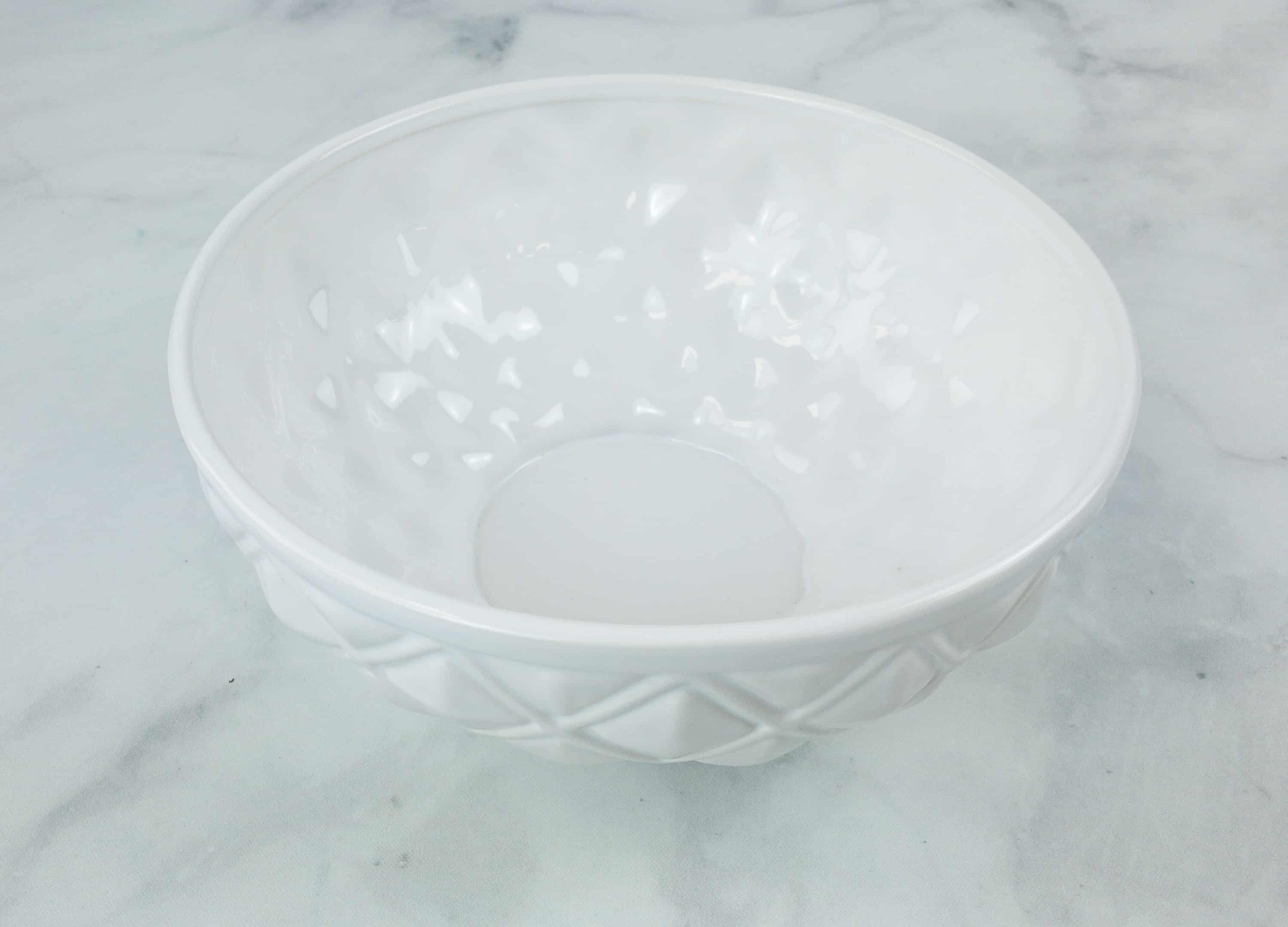 It has a diameter of 9 inches and height of 4.5 inches. It is made of dolomite material that is easily cleaned through handwashing.
It is ideal for serving soups, fruits, or even salads. The bowl's elegant design will definitely flaunt any food presentation you serve.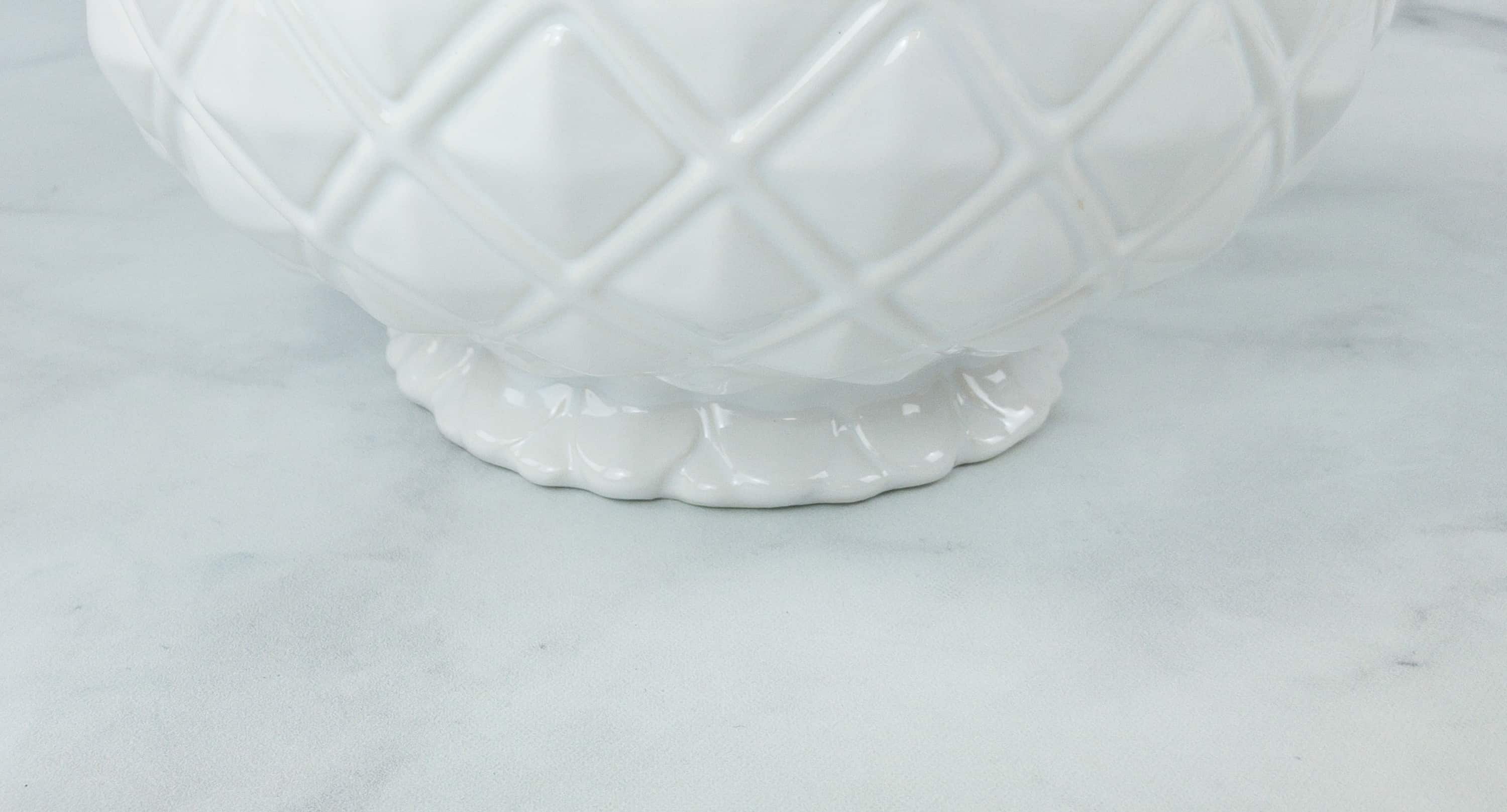 It looks like a pineapple because of the details outside the bowl down to its base. LOVING IT!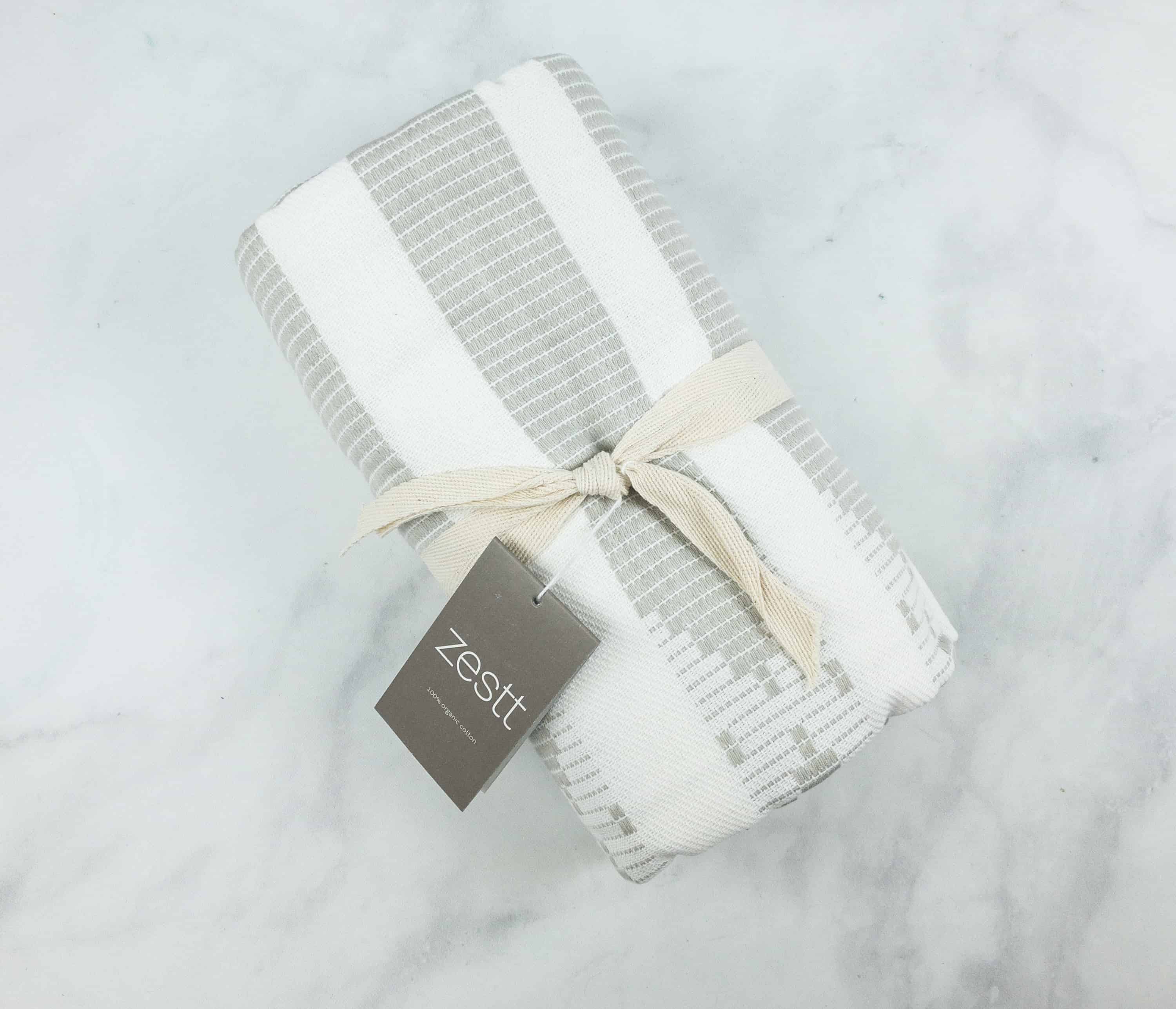 Zestt Organics Hex Throw Blanket in Mist ($88) It's a soft and lightweight woven organic cotton throw blanket folded and tied with a ribbon.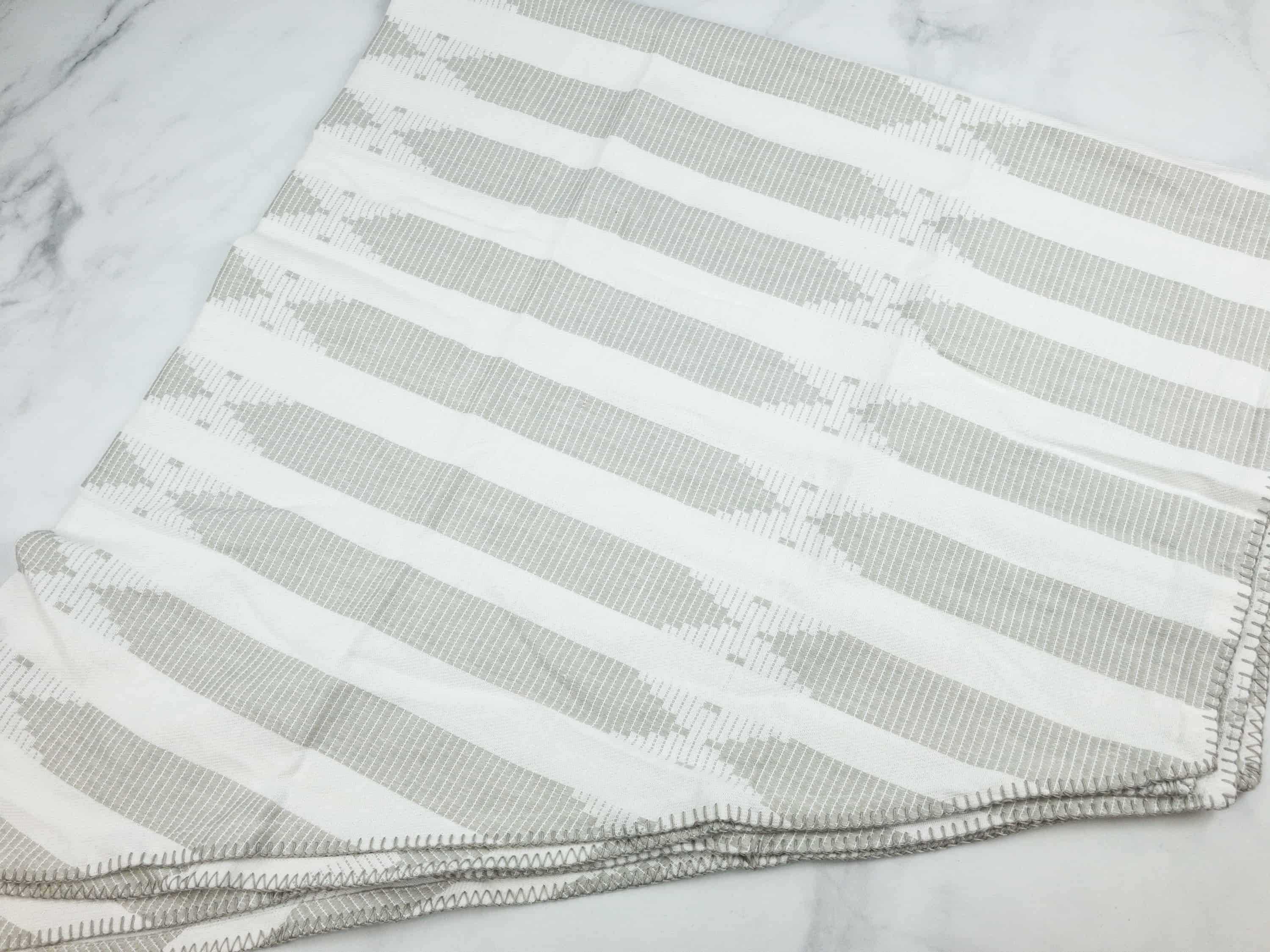 I like that it's large, ultra soft, and perfect for offering warmth. It's a cashmere-like blanket with fringe detail that certainly adds sophistication, to our couch or bed.
They collectively look good, don't they? These products give us a natural and raw homey vibe while maintaining a minimal and chic look.
Sundae Home box gave us a fantastic set of products that we can really use at home. They sent us bamboo (angled and slotted) spoons which are a good alternative to metals and plastics. They are sturdy and functional, plus they are safe to use on non-stick cookware. The elegant serving bowl that goes with the design of the throw blanket make us ready for summer picnics. I also like that the fabric of the throw blanket because it still maintains its beauty, softness, and good quality after washing. The scented sachets are pretty and I like the addition because we are already using it to add fragrance to our closets. We got approximately $140 worth of high-quality products which is a fantastic deal. Plus, I think it says a lot that we tend to use the items from this subscription as props frequently – they go with anything!
What's your favorite home accent this month?