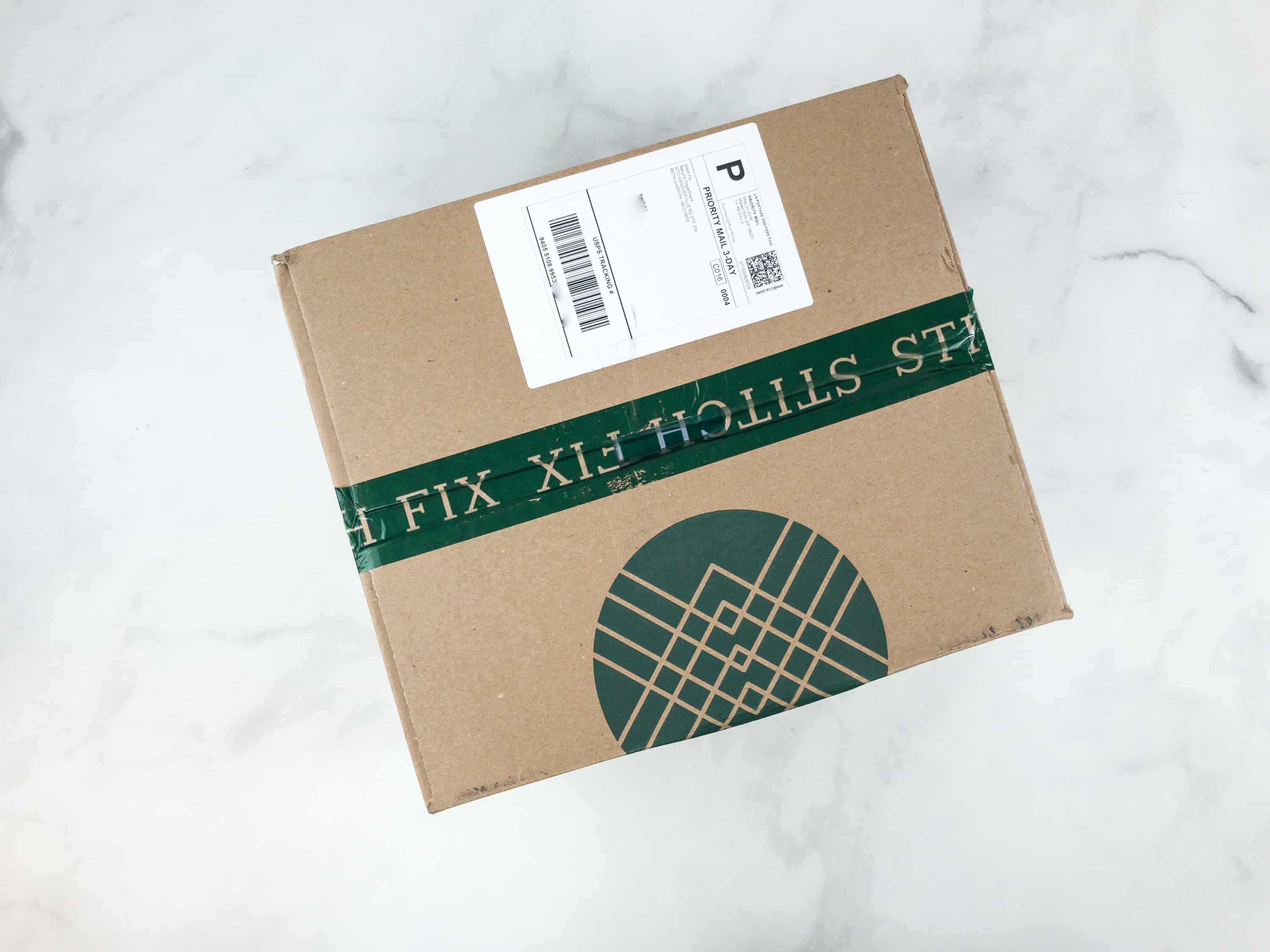 Stitch Fix Men is a personal styling service customized to your fit, lifestyle & spending preferences. Just like Stitch Fix for women, your stylist will send you 5 pieces based on your profile for you to try on at home. You only keep what you love, and you never have to set foot in a mall! There are no coupons for Stitch Fix, but if you love everything in your fix, you save 25% when you keep the whole fix (read below for details)!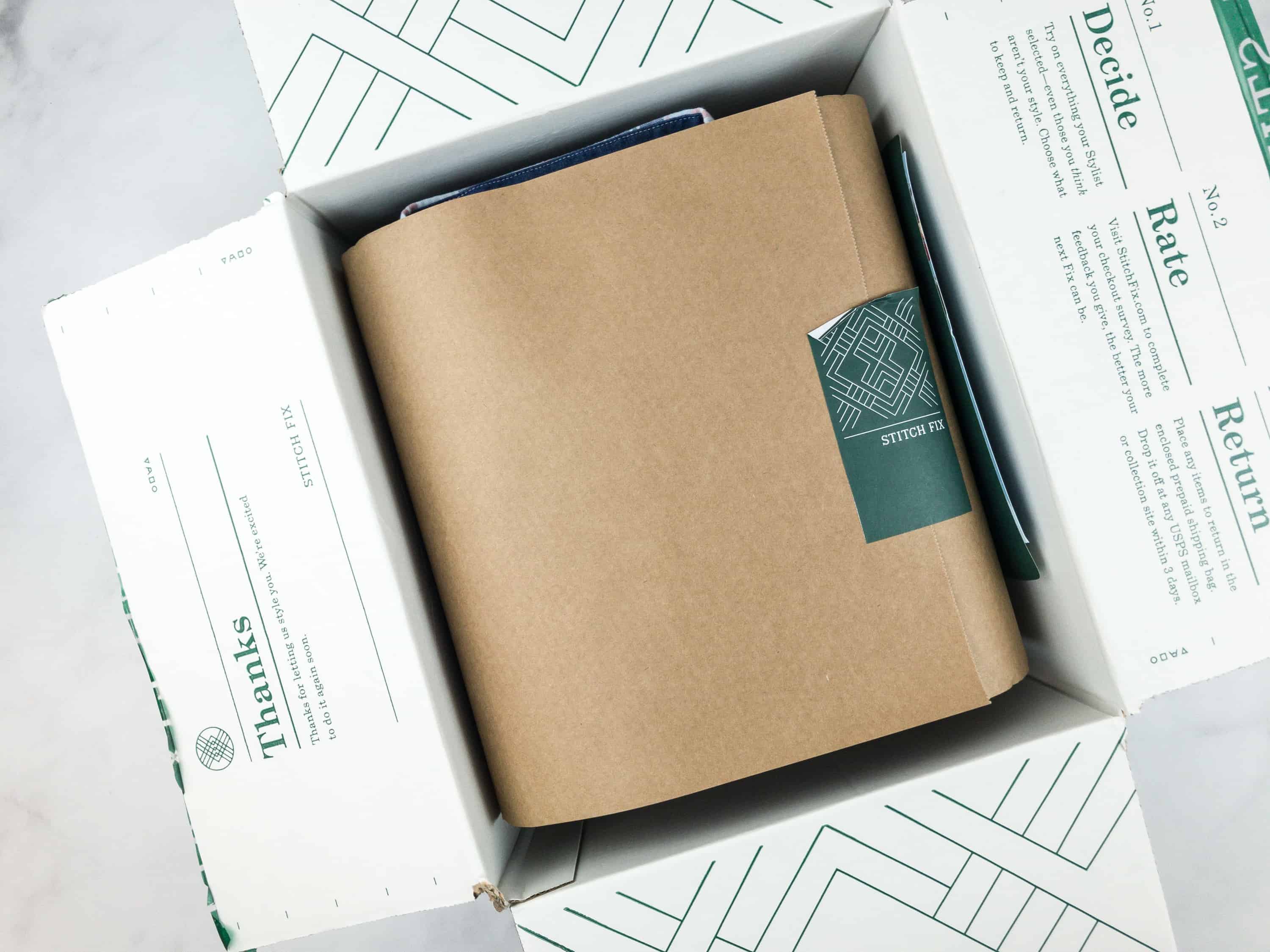 Though the packaging is understated, you still receive those little extra touches, like a cloth bag for your shoes.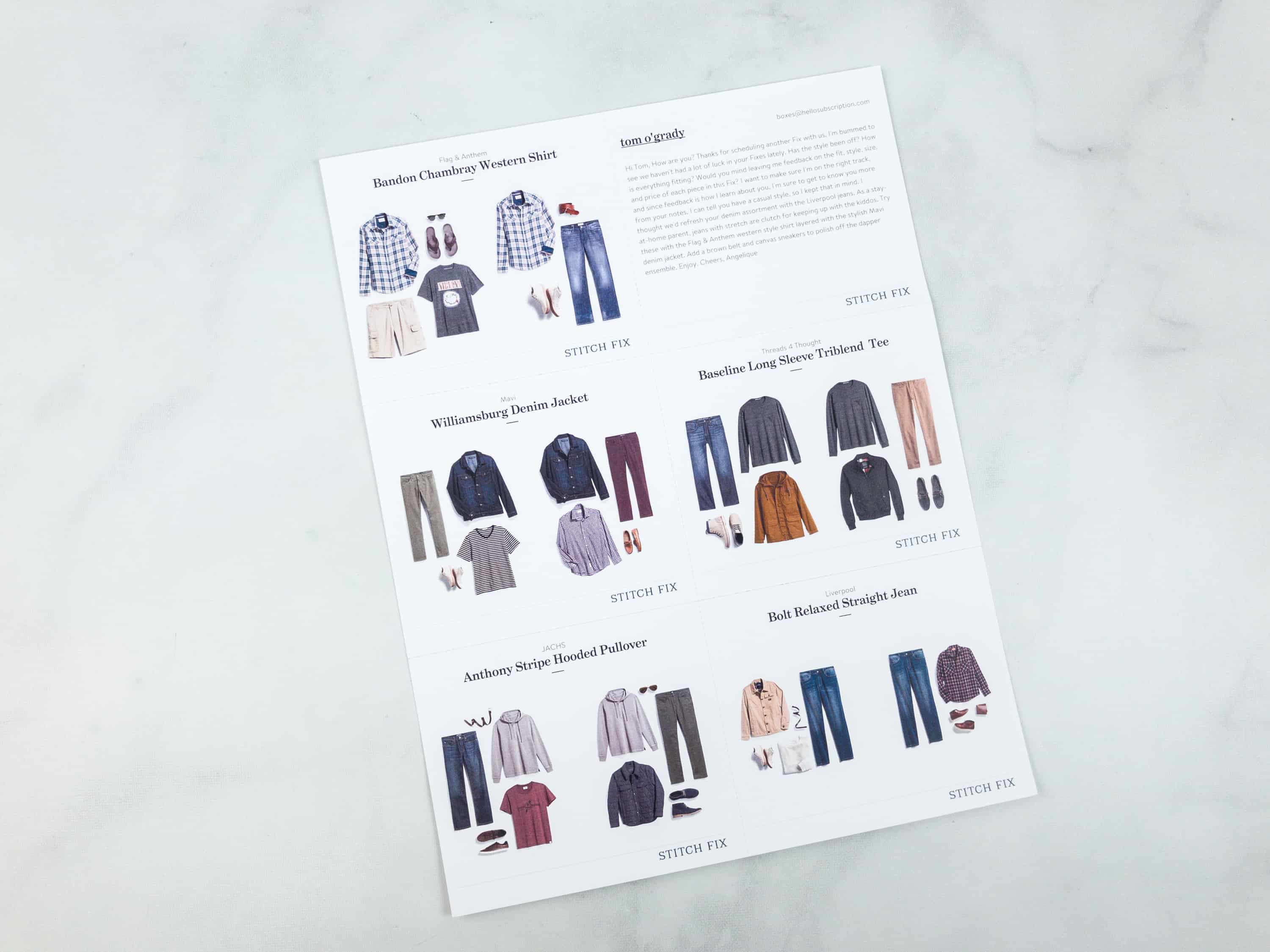 Every box includes styling cards showing a couple looks for each item in the Fix. There's usually a dressed up (right) and more casual (left) version for each piece of clothing. The cards are not currently accessible in your Stitch Fix profile, but you can request a PDF via email.
The packaging is pretty good – it's clean and masculine. They used a darker palette and styled the subscription to make it appealing to men.
Here's how Stitch Fix Men works: First, you fill out your style profile. This includes style, budget, and what you're looking for – you can get as detailed as you want with the notes to your stylist. Your stylist is very responsive to your requests and will work hard to find pieces that fit your declared style, so the more info you provide, the better your selections will be. After trying them on and deciding what to keep, you return the pieces you don't want in the prepaid mailer (free shipping!). Your stylist takes note of what you kept (and why) and what you didn't, along with any additional feedback you provide, so your clothes selections become better "tailored" to you over time.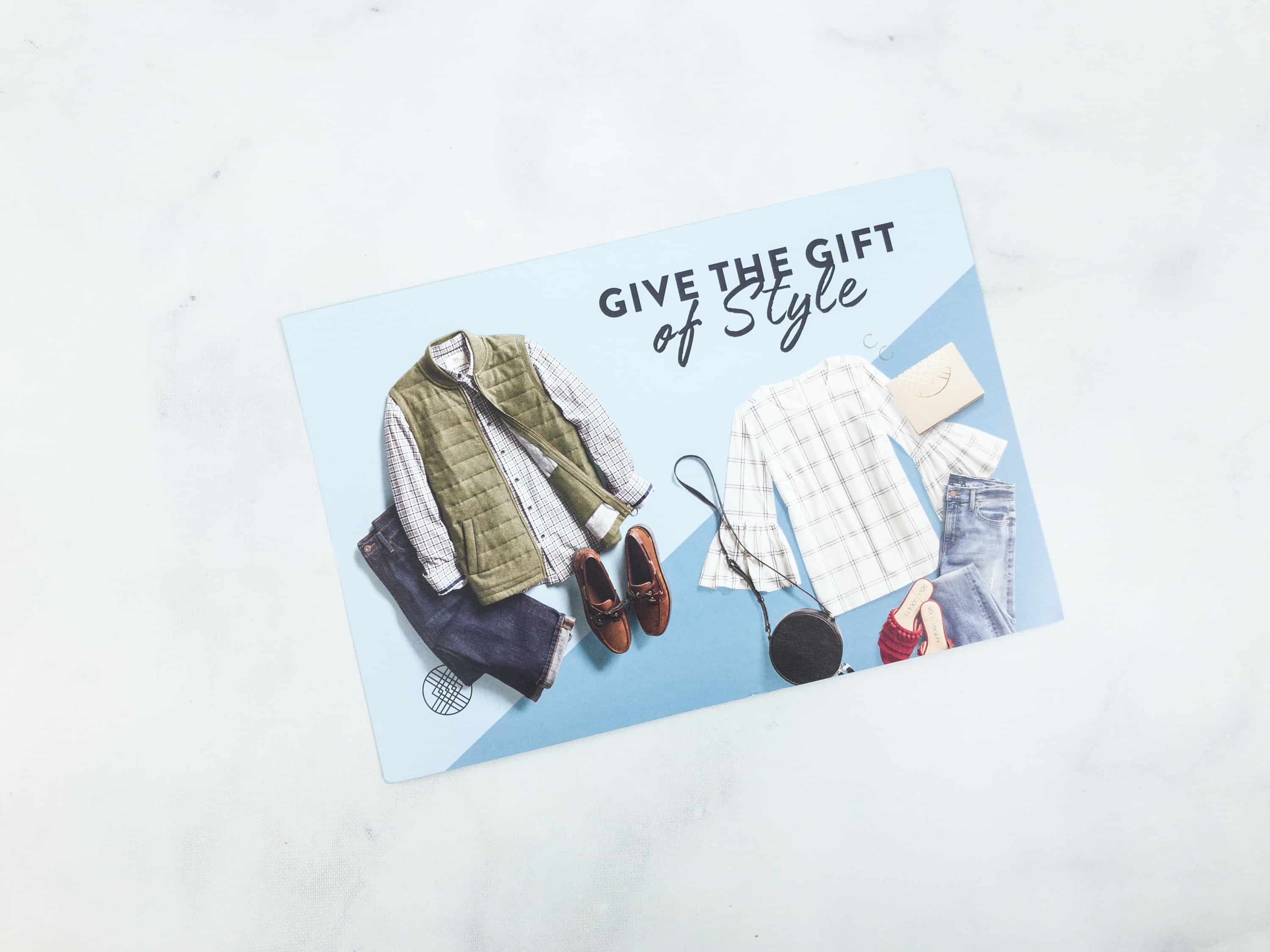 Stitch Fix is all about style, and this card encourages you to help someone else enjoy getting styled at home.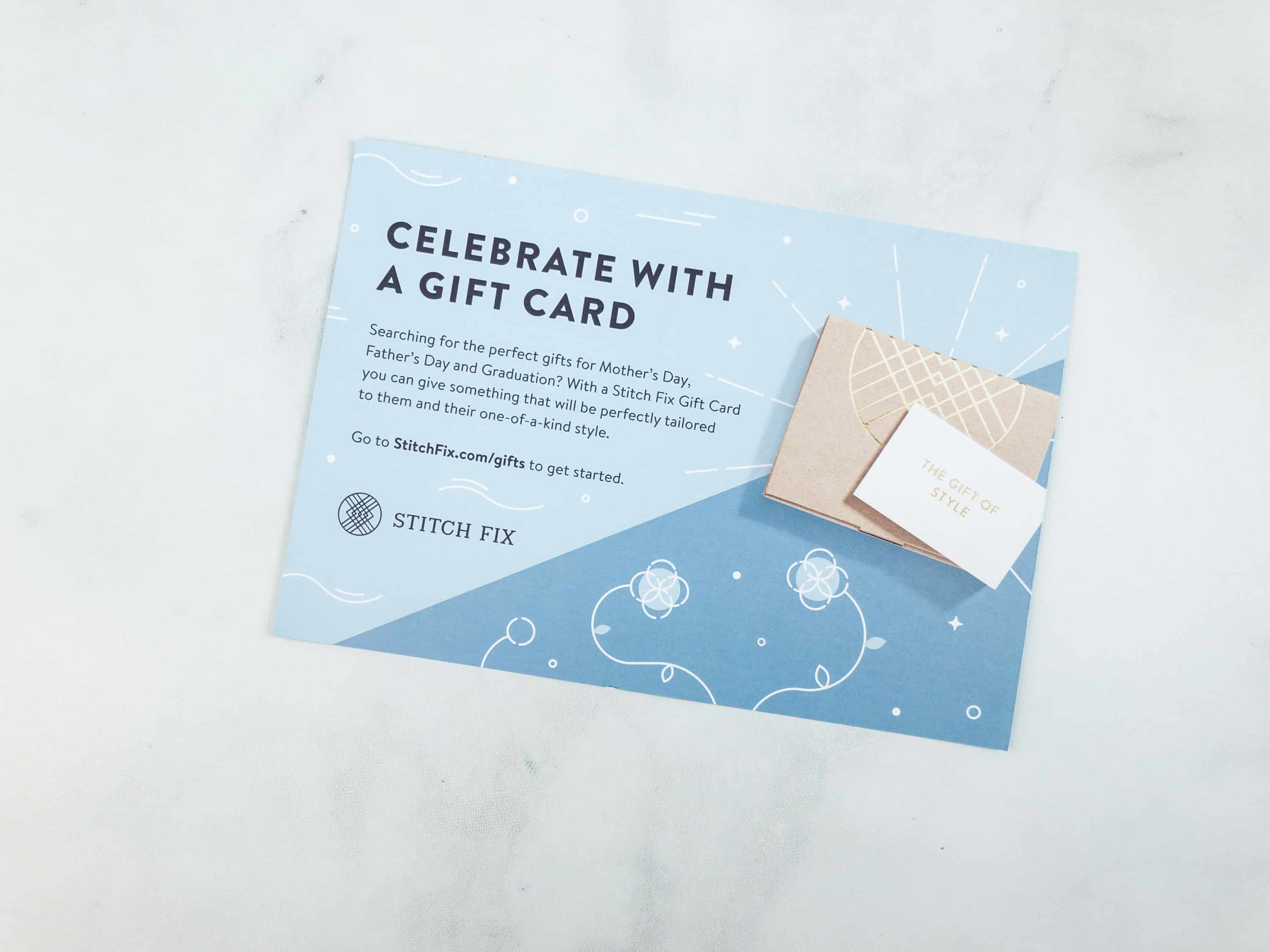 Stitch Fix gift cards lets your loved ones choose their own style at a discounted rate for their first month with this coupon. What a great idea!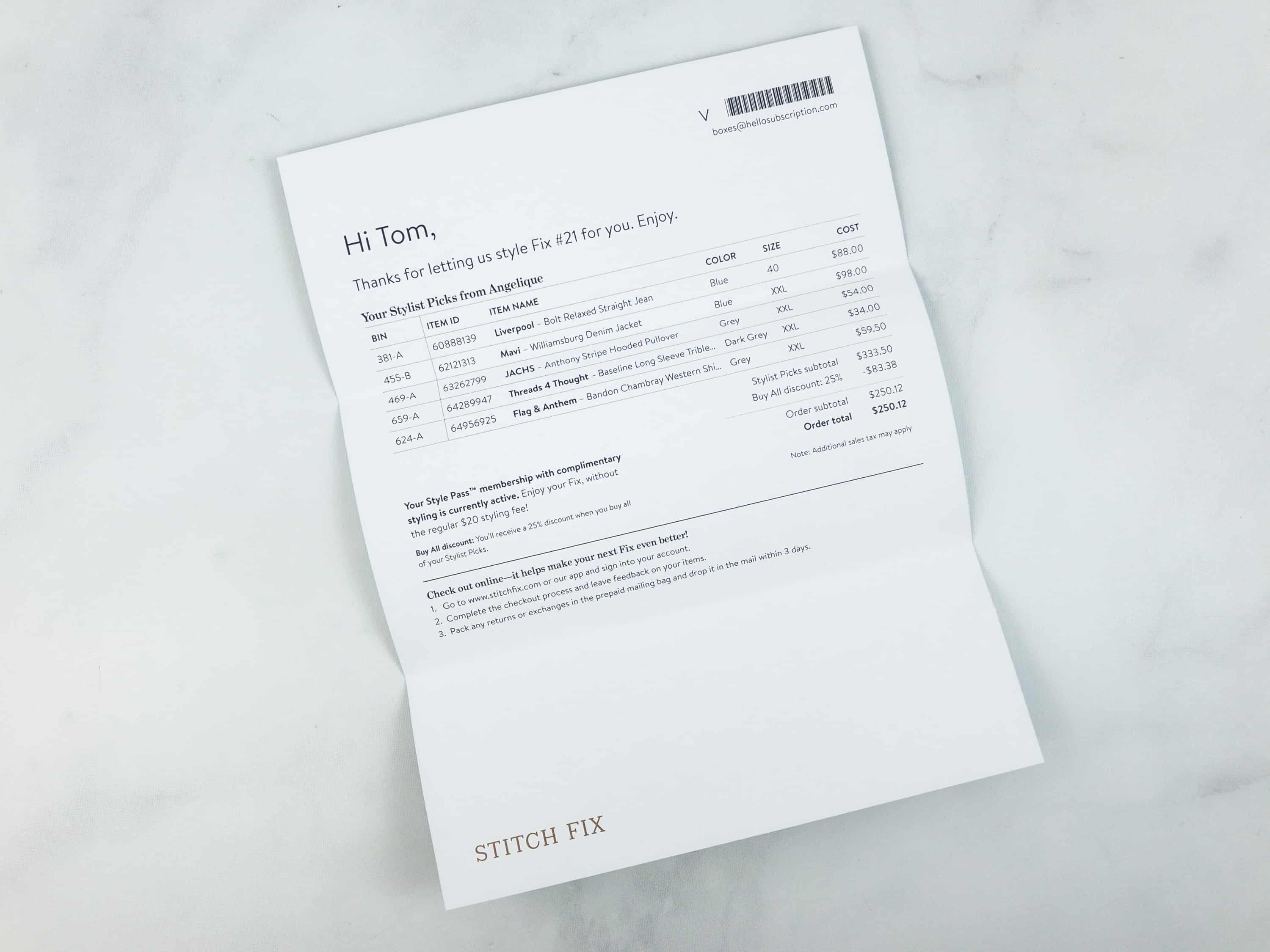 If you keep everything you get a 25% discount. This is why it is so important to be detailed and accurate in your profile, as it increases the chances that your stylist will run the table and score your great clothes and a discount (without having to keep anything you don't really want). You will check-out and get charged through your Stitch Fix Men account. You'll be charged a $20 styling fee and shipped five items to try on at home. If you keep anything your styling fee will be applied to your order, but if you don't, you will pay the $20 fee. As you can see on the invoice, we joined the optional Style Pass program, so we paid a single, annual styling fee (with unlimited Fixes) instead of $20 per Fix.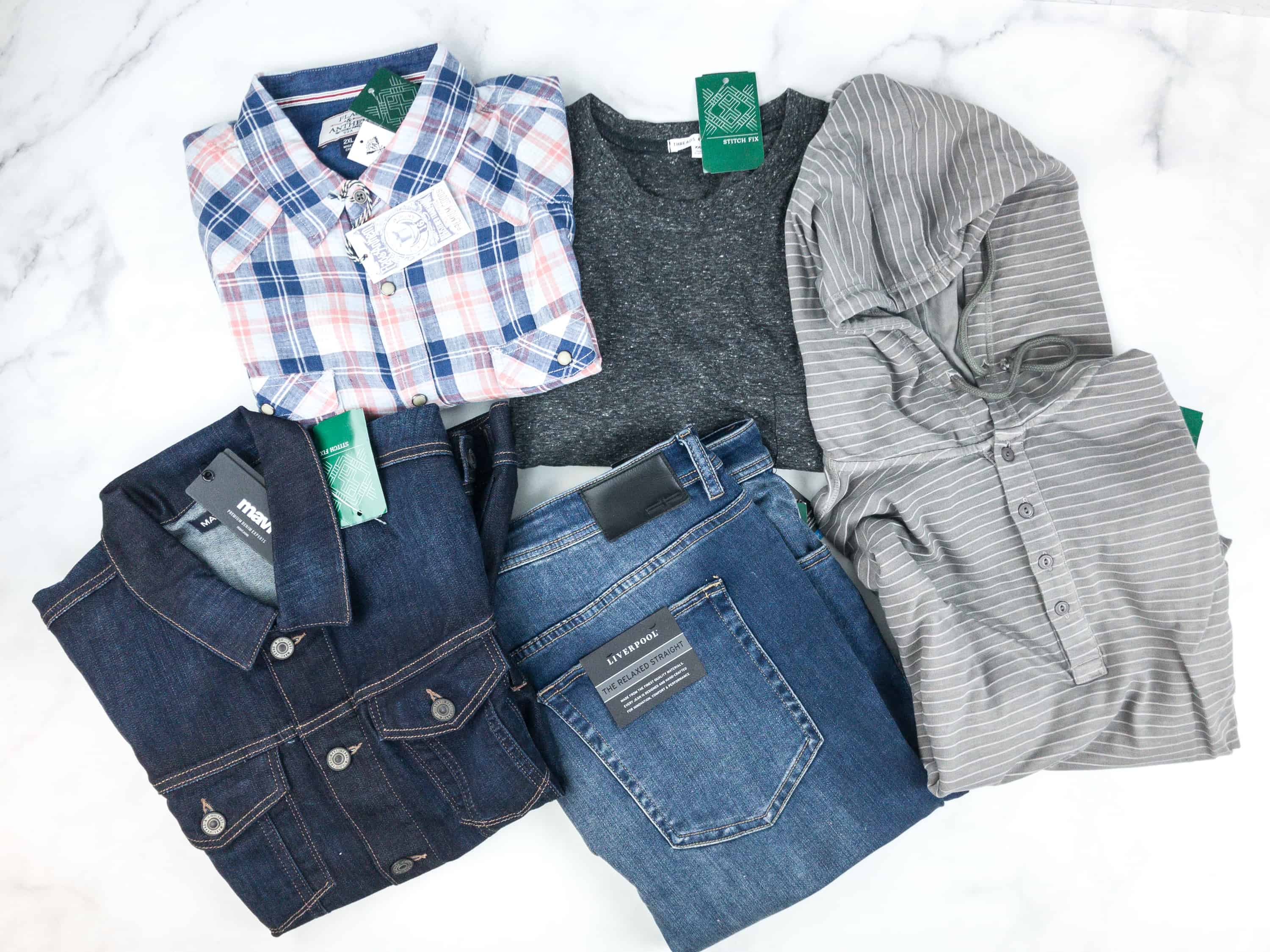 Everything in my fix for June 2018.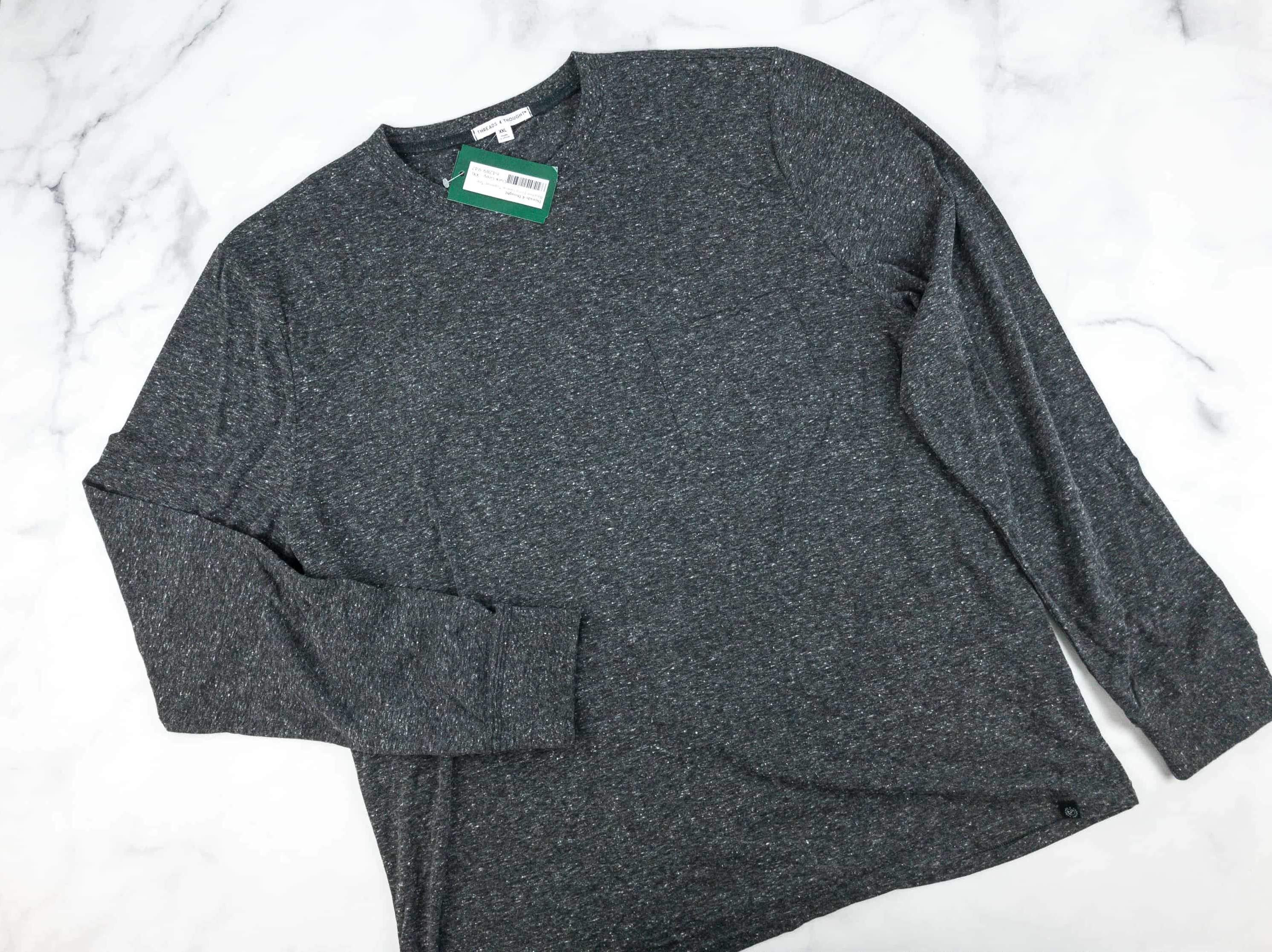 Baseline Long Sleeve Triblend Tee ($34) This long sleeve tri-blend tee in gray is made from organic cotton-recycle polyester-rayon. It has a comfortable fit and soft feel.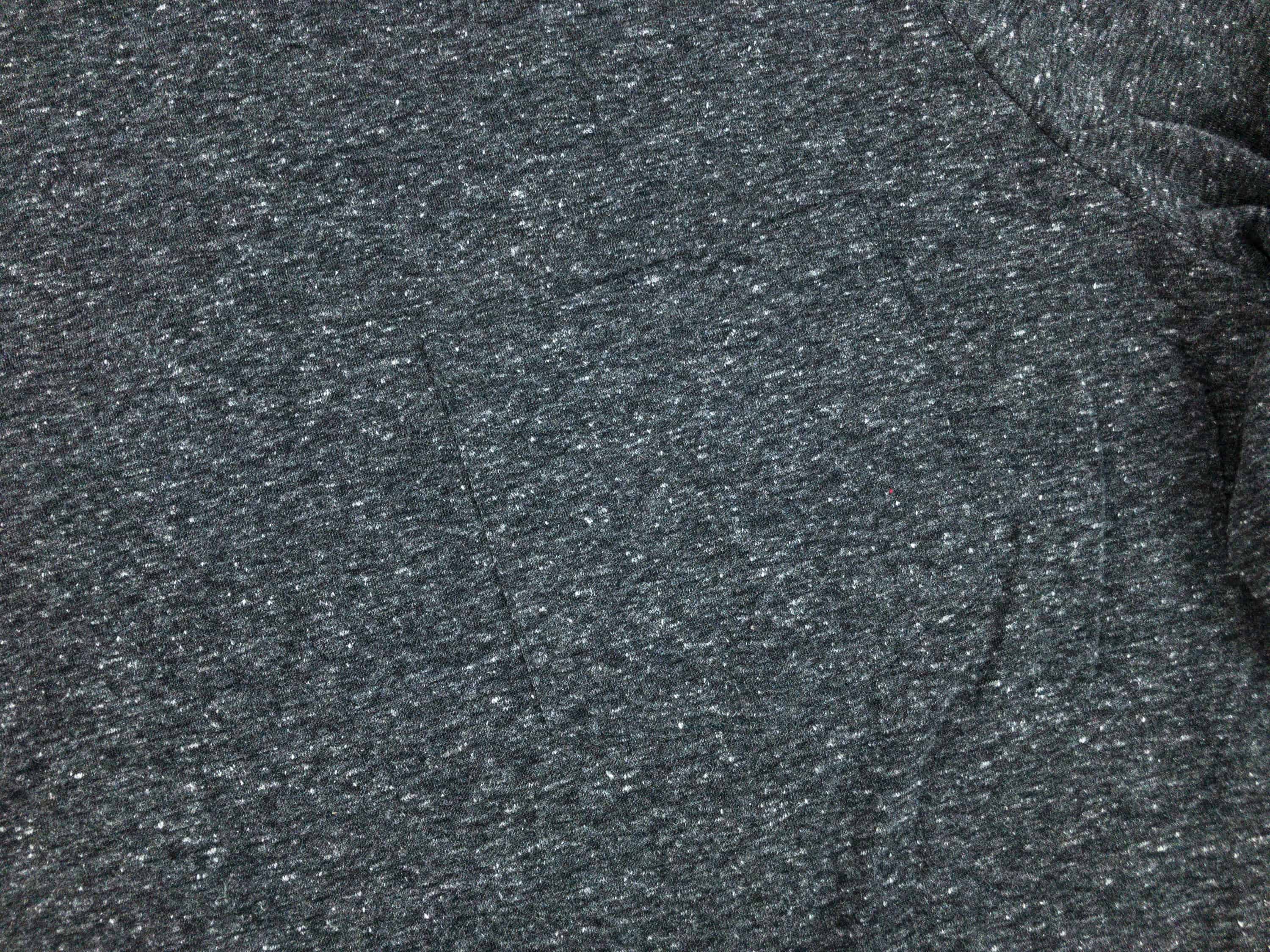 It does come with a barely-seen pocket on the left chest area which I like. I love how this long-sleeved shirt looks broken in. Just pair it with denim or even black pants and this will look stylish.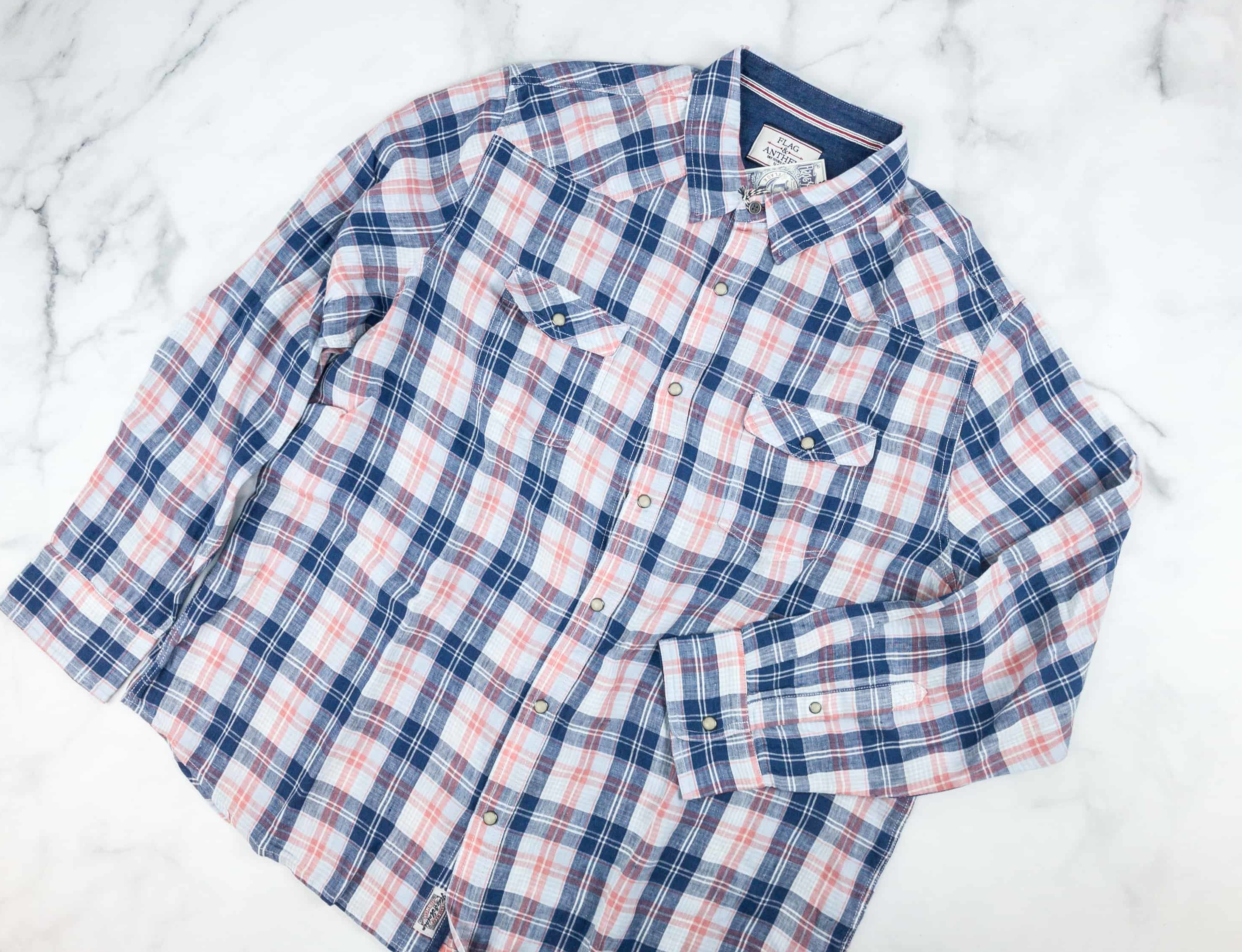 Brandon Chambray Western Shirt ($59.50) This cool Chambray shirt is giving me cowboy vibes. The red in the shirt is a salmon shade, so it looks like either a pink or a washed red, depending on the type of light.
The checkered, long sleeved top comes with two breast pockets and white pearly buttons down the front. This is great for a casual, laid-back look for the office or when you are off on a date!
This shirt is a well-executed hipster take on classic cowboy wear. The elegant touches are subtle enough that the shirt doesn't have to be worn ironically, but if I want, I can pair this with blue denim and some boots and look the part of a true cowboy. Yeehaw!
Anthony Stripe Hooded Pullover ($54) Pullovers are an easy-to-wear favorite, and this one really fits the bill with its stripe design and drawstring hoodie. The cuffs are in solid gray to give that delineation to the stripes. It's really great!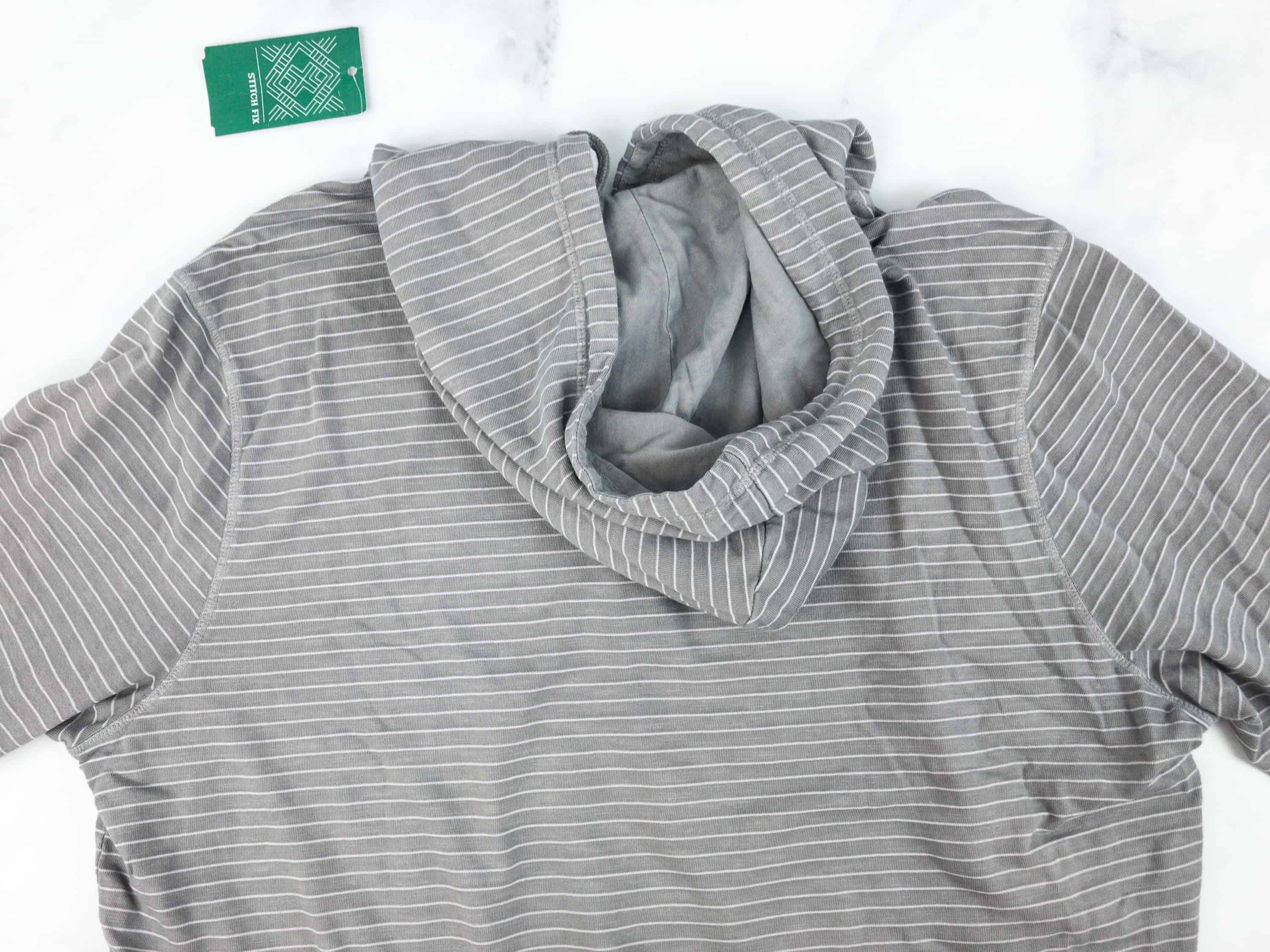 The hood falls back nicely and you'll see that the inner lining of the hood is heavy enough to keep the hood in place when worn.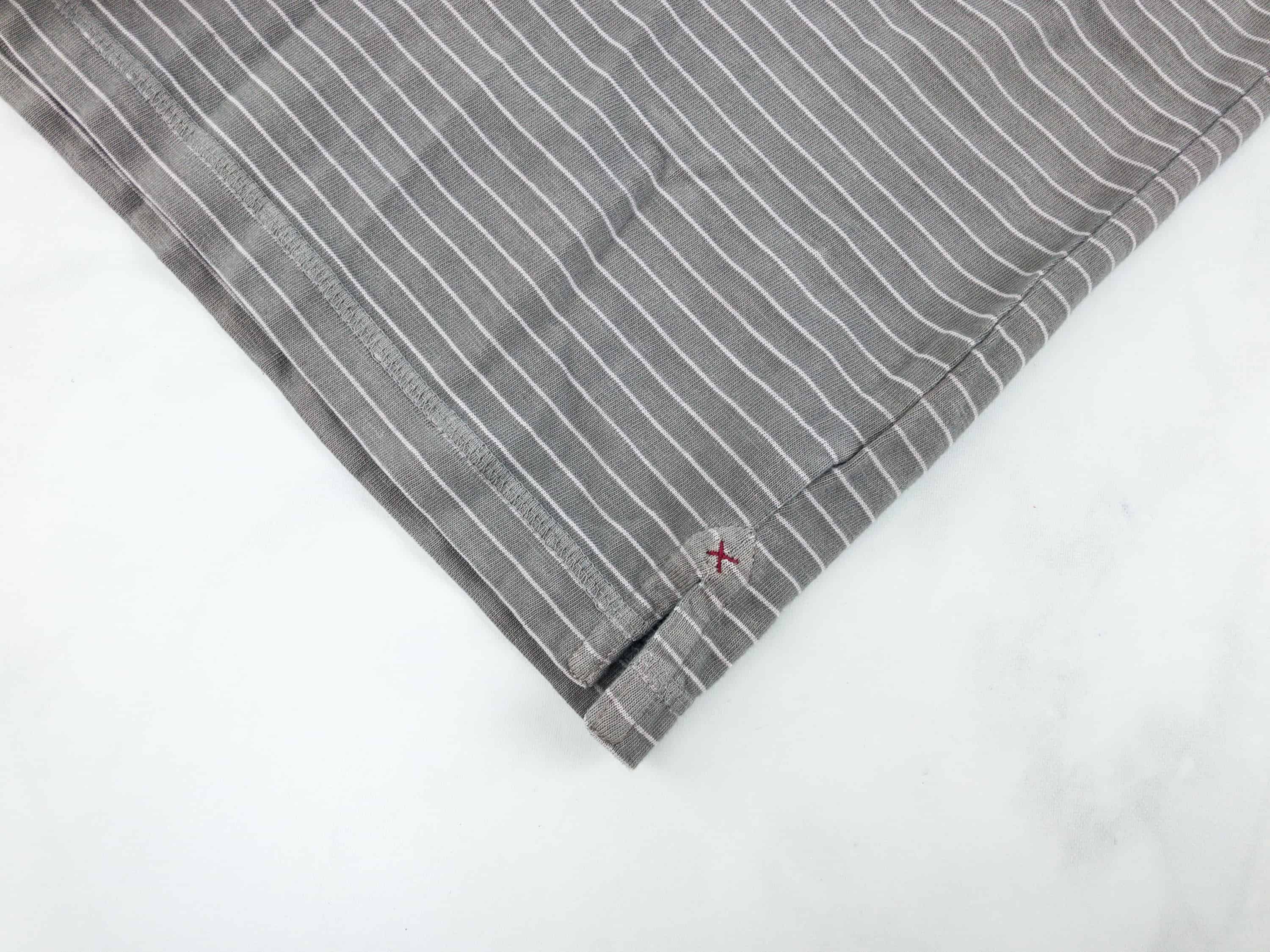 The hem of this shirt is properly sewn with a little slit to the side. This tiny X is the only hint of deep color on this clay gray shirt.
Williamsburg Denim Jacket ($98) I like the dark blue shade of this jacket — it has a very vintage feel, with the true indigo look of earlier decades that preceded the extreme washes of the 80's. The side-facing pockets are awesome too.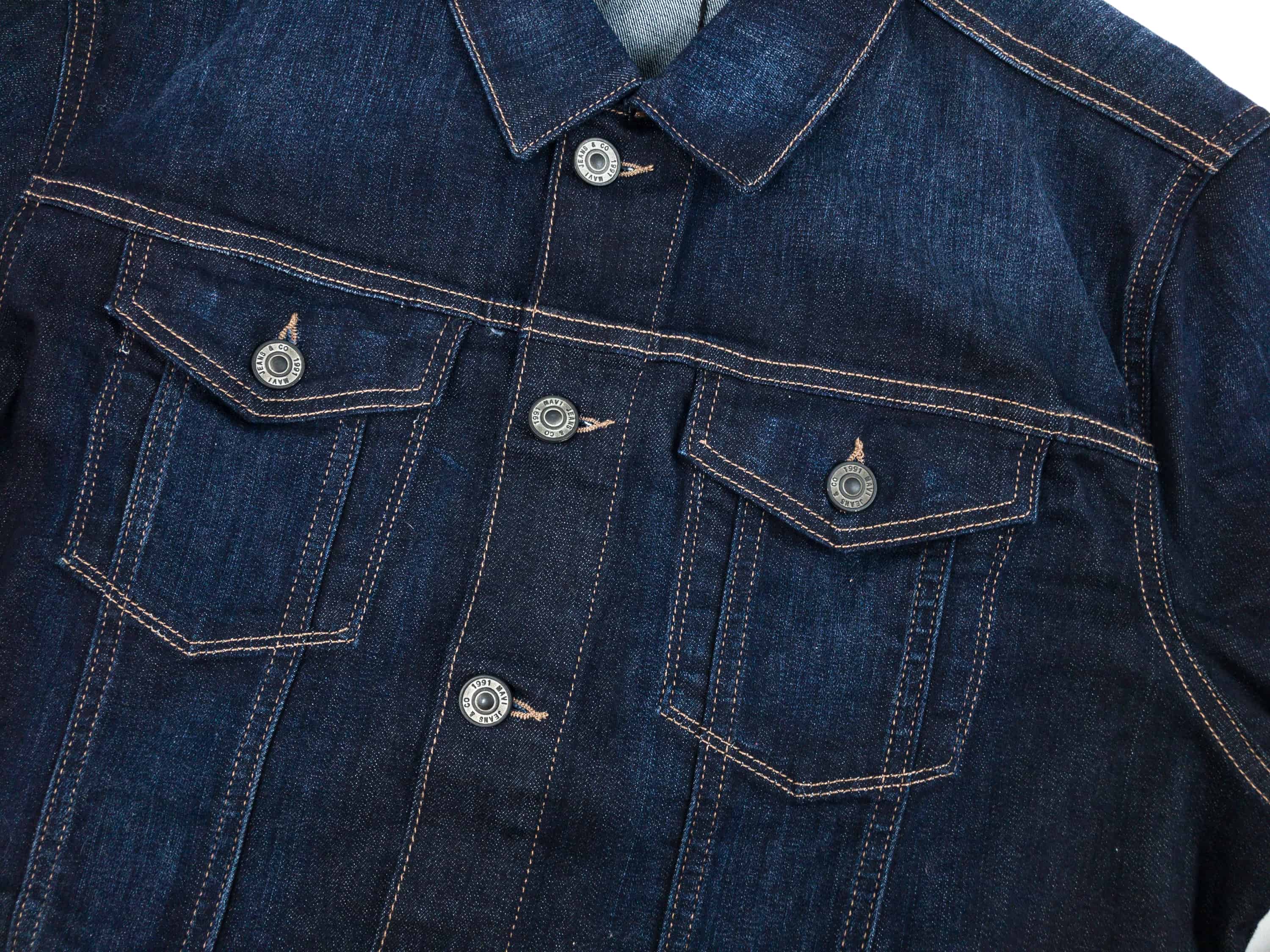 Here's a close up of those buttons on the jacket which works perfectly with the overall look. You can wear it buttoned up or unbuttoned if you like and it will still look good.
Bolt Relaxed Straight Jean ($88)  A classic pair of jeans is included in this box — the perfect pairing for any of the tops! It has a relaxed fit and a gentle, natural-looking wash.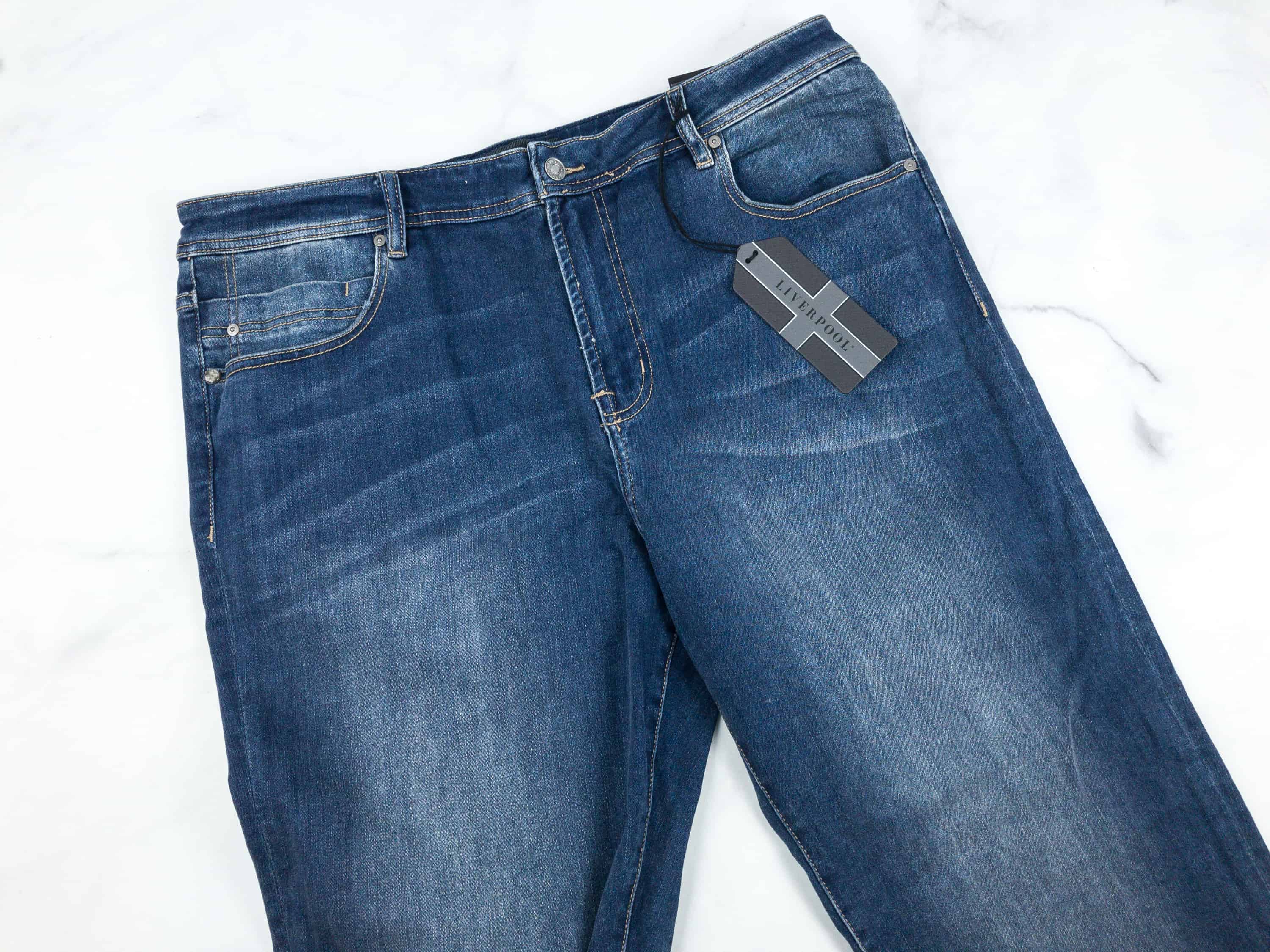 I prefer simplicity when it comes to my jeans and this one works perfectly for me.
It has a classic stash pocket, but the stitching for it is a little different than that found on most jeans. Rivets appear in the usual places, but one curious, crystal-topped button sits at the edge of the right hip pocket.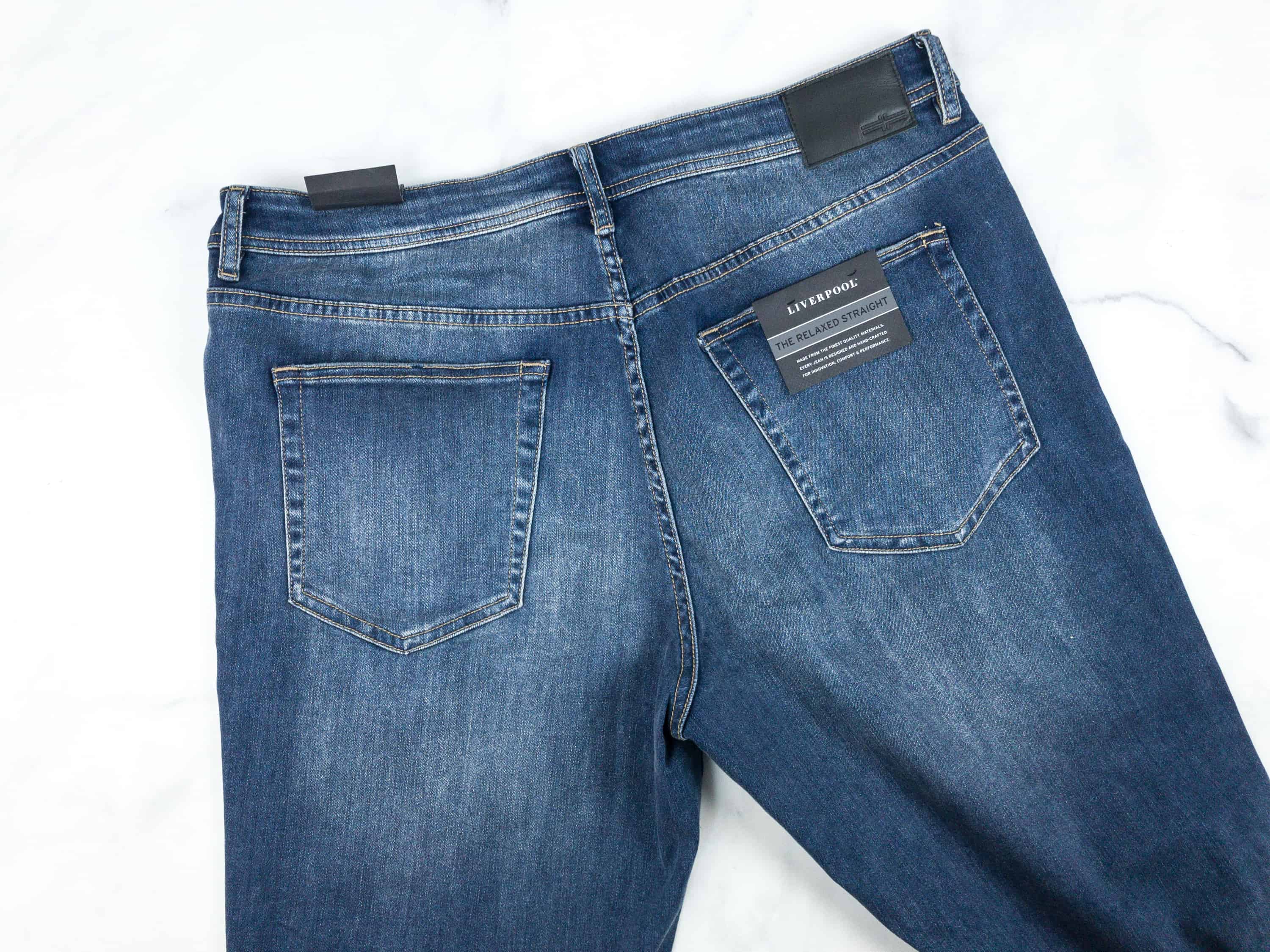 I am impressed with the depth of the back pockets on these jeans. It can easily accommodate a wallet, kerchief, or baby bottle.
My Fix this month is a great collection of tops and a versatile pair of jeans that works with each one for a casual look. These aren't really summer-ready clothes, but I still like them because they're high-quality and they fit my laidback style. I'm happy that this Fix is a mix-and-match type collection that can easily be completed with sneakers (or cowboy boots!). A bit warm for the season, but an overall great curation that will come in handy in just a few short months!
What do you think of Stitch Fix Men?