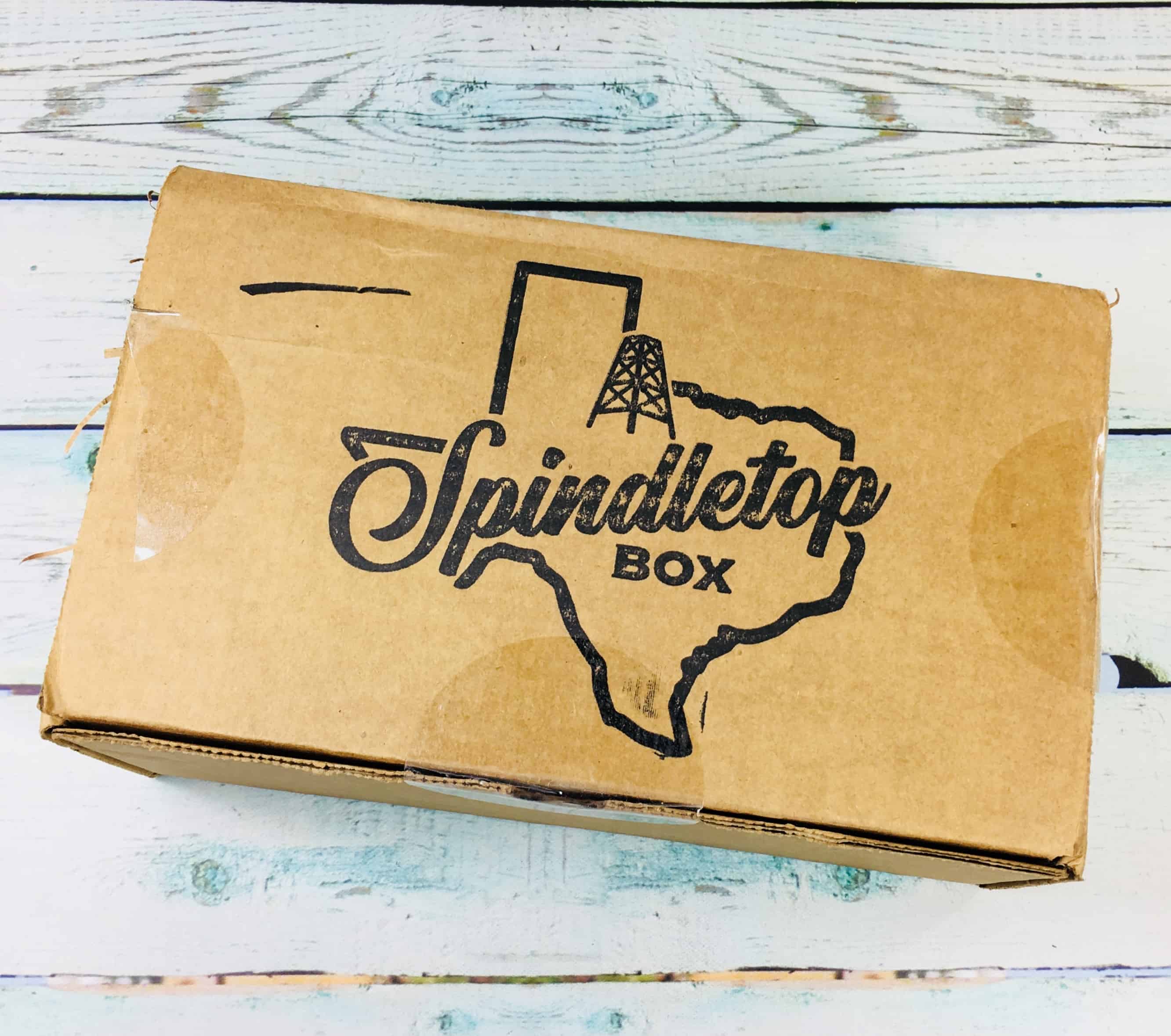 Spindletop Box is a monthly box of amazing products from one of the best states out there – Texas, of course! The owners behind Spindletop Box are out there "drilling and searching all over the great state of Texas for those hidden resources and small businesses that can be sent out, not just throughout Texas but across the United States." Texas in a box? Yes, please!
Discover the best handcrafted, artisan goods from small Texas businesses & local farmers' markets, inspired around a different theme & delivered to your door each month!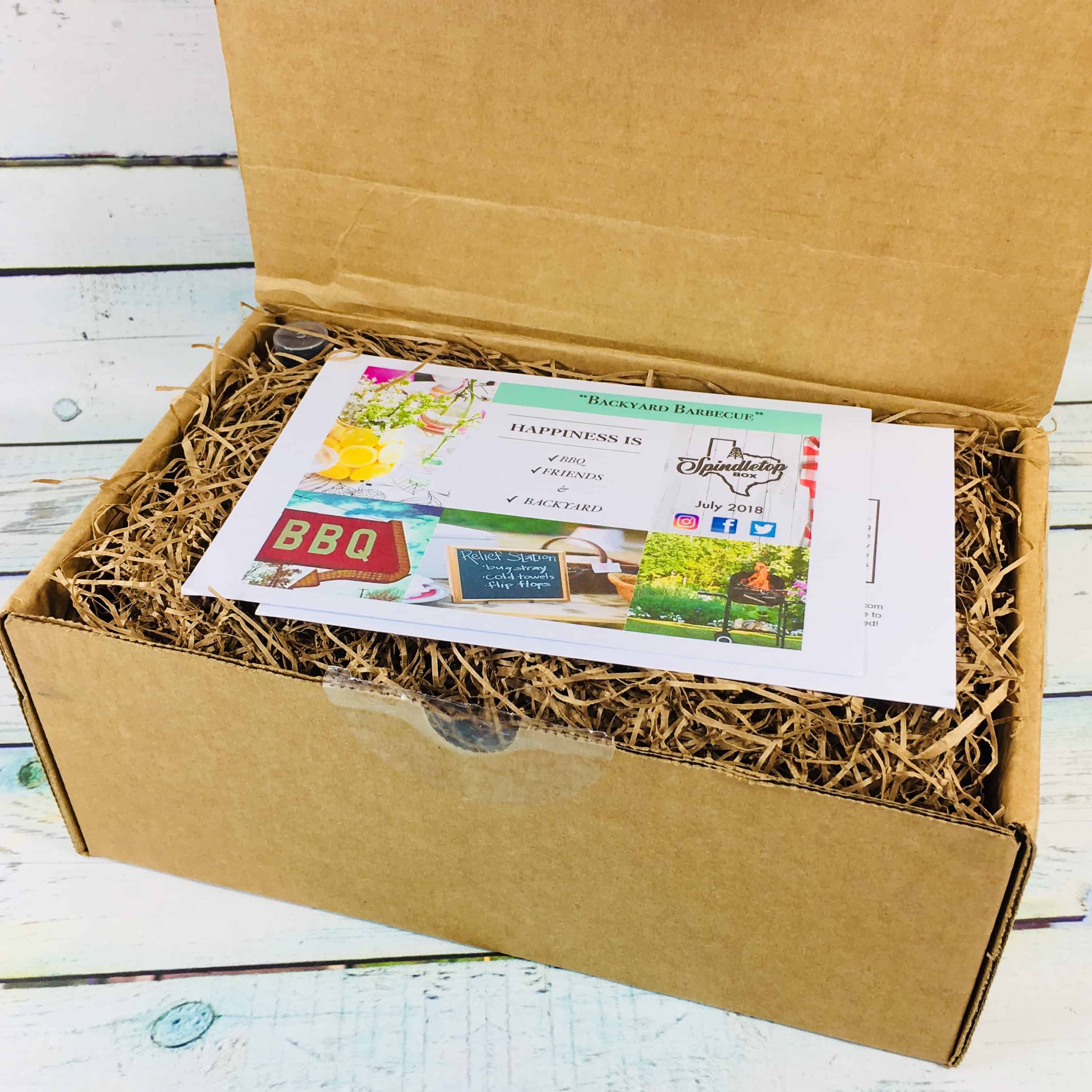 DEAL: Get 15% off your first box! Use coupon code 15OFF.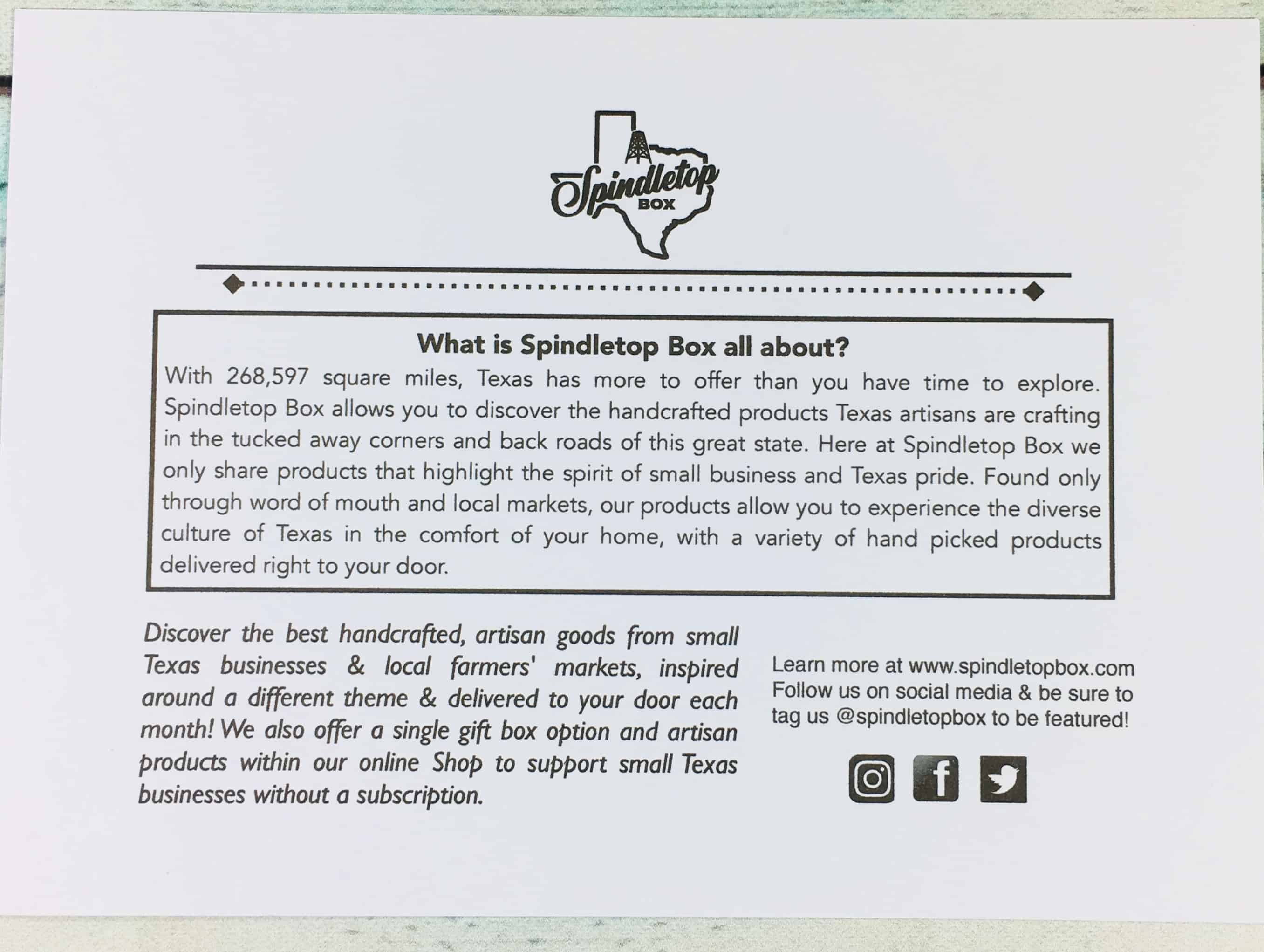 There was a card with some background info on the box. You can also purchase gift boxes or some of the featured box items in the Spindletop online shop.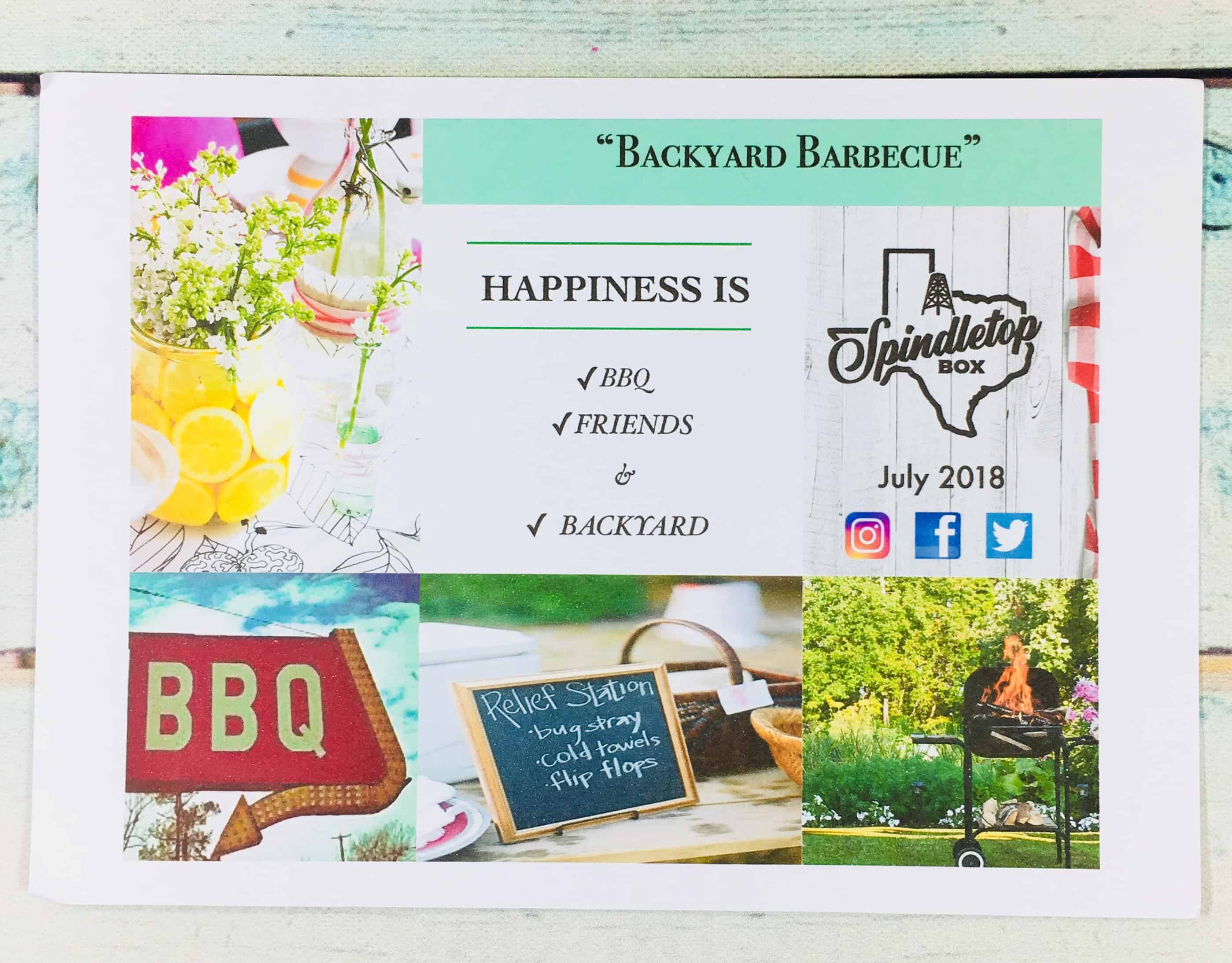 The July theme was Backyard BBQ!
The flip side of the card gave product info such as a brief description of each item and where you can find more!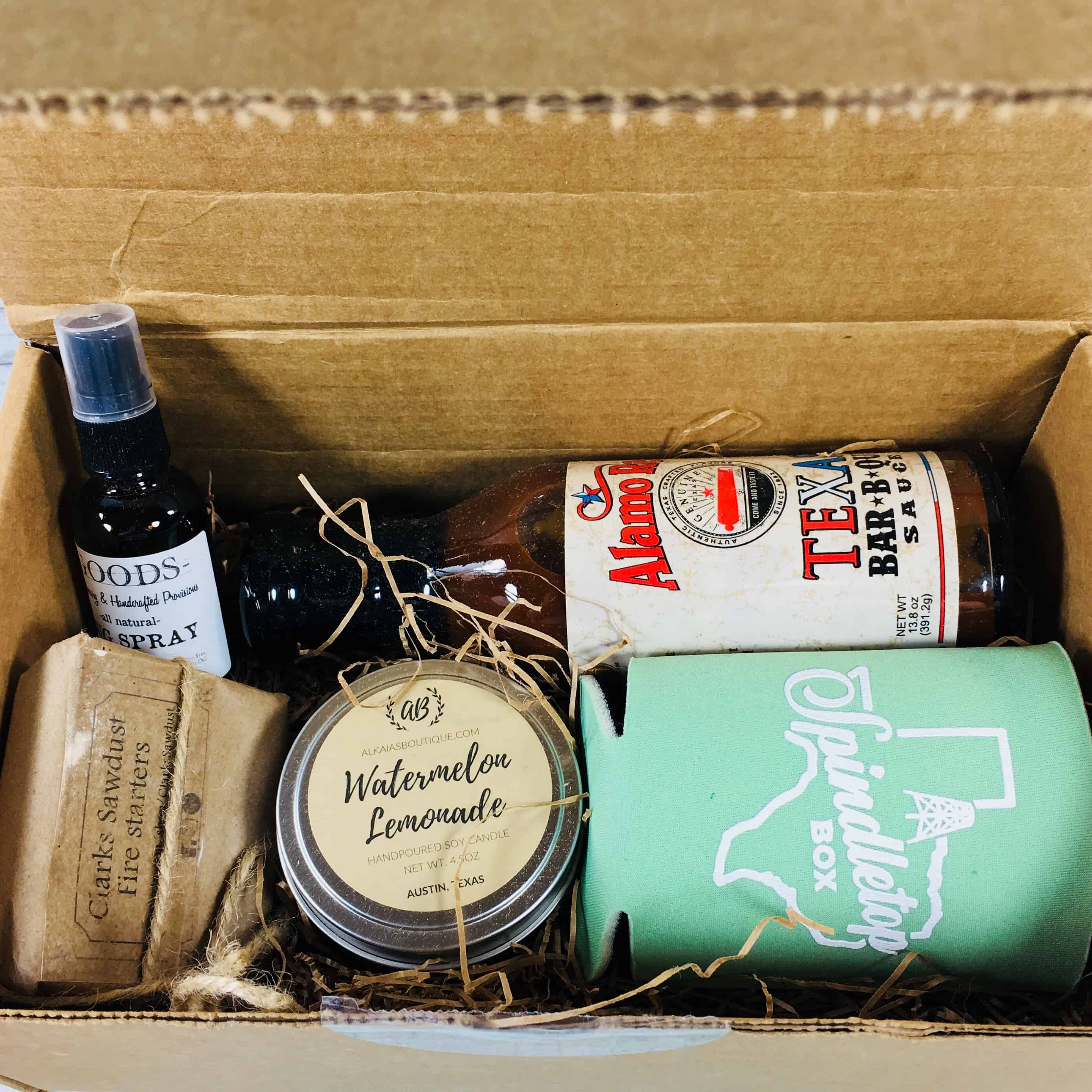 All the items were tucked into their shredded paper nest and the glass bottle was snuggled in the can koozie.
Everything in my box! I have lived in Texas most of my life and I couldn't wait to try these items – I can't believe I've never heard of any of these brands before!
Spindletop Box Can Cooler ($2) Can coolers are pretty popular, especially during the summer since no one likes can or bottle sweat on their hands.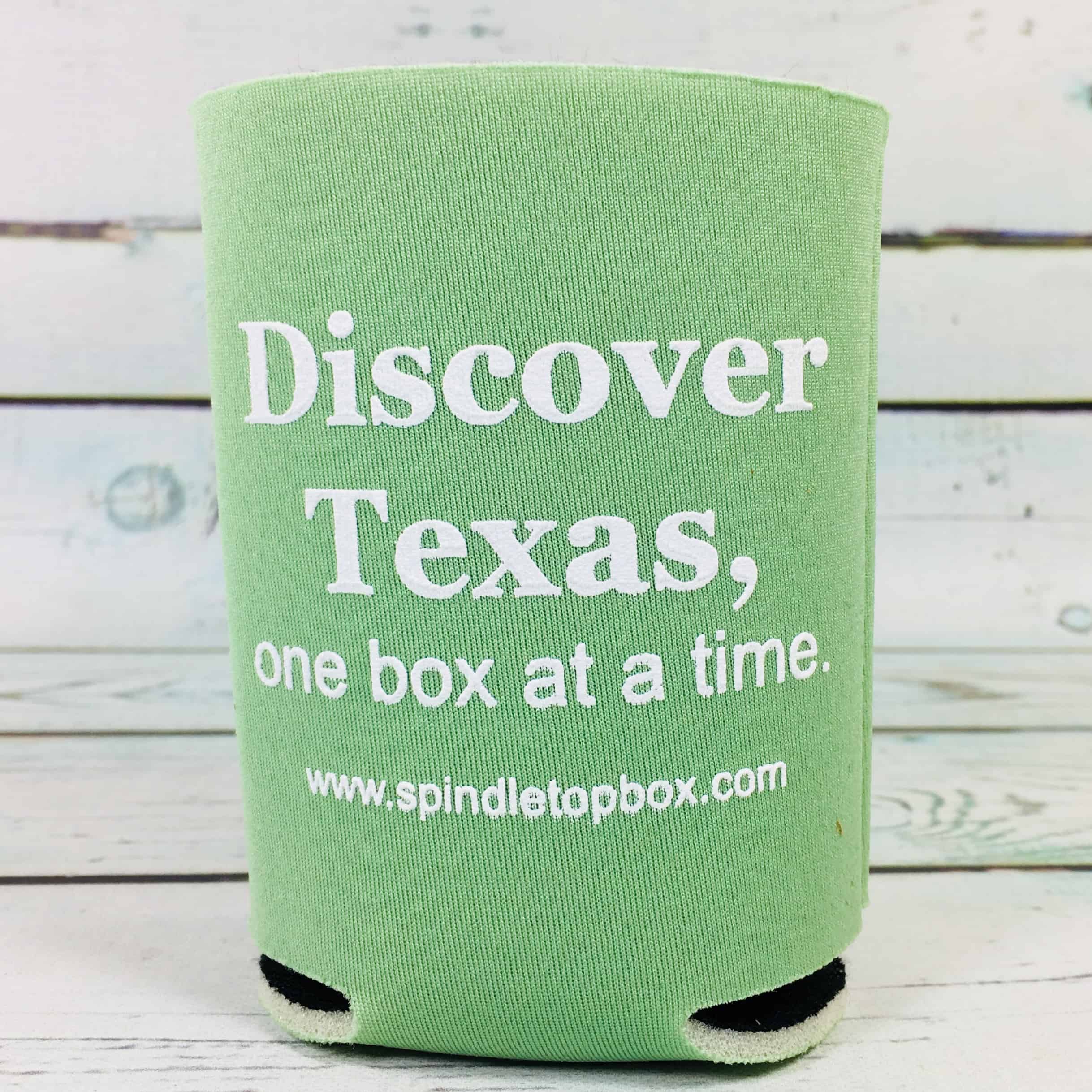 I love the motto of this box: "Discover Texas, one box at a time."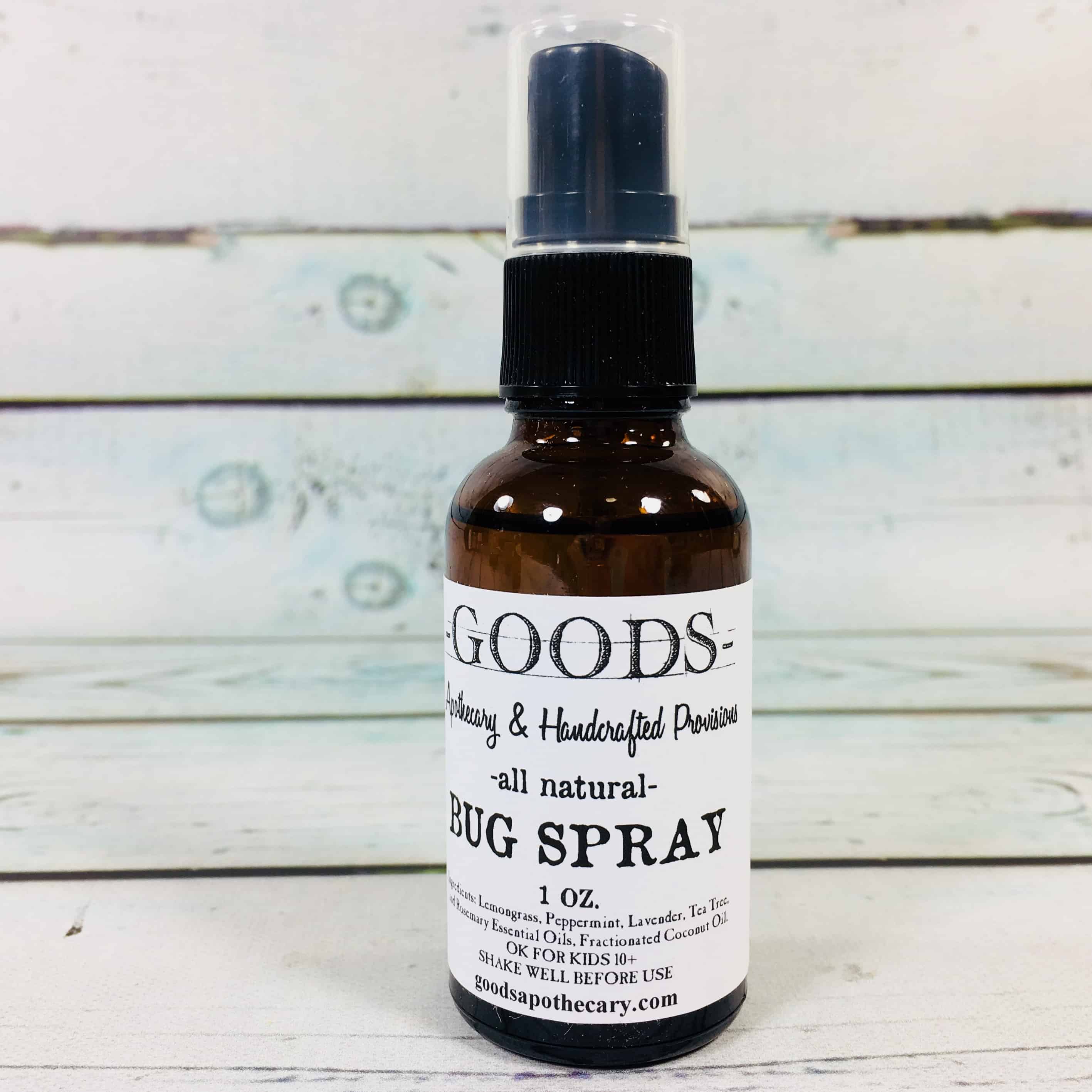 Goods Apothecary & Handcrafted Provisions Bug Spray ($6) You know how they say everything's bigger in Texas? That goes for mosquitoes, too (or maybe it just seems that way!). If I stand in my backyard for more than 30 seconds I will get bit.
In order to enjoy time outside, a bug spray is a must, and I know it's not just people in Texas who need this stuff. This one is all-natural and has an oily base, but I think that helps it last longer. It smells pretty darn good, but make sure to shake well before spraying it on. From Dallas.
Alamo Red Texas Barbeque Sauce ($4.50) I use barbecue sauce for a lot of stuff, not just for grilled meats. I mix it with mayo or ranch dressing and put it on wrap sandwiches, and even make a chicken dish on the stove that simmers in the sauce. This one had a bit more kick than I was expecting, which was a good thing.
"Come and take it" is a common sight in my part of Texas, both for flags and bumper stickers, and even trucks who choose to use the flag INSTEAD OF a bumper sticker. So seeing "Come and taste it" on the sticker gave me a laugh! From Houston.
C & J Farms Red Steak Seasoning ($7) My husband does all the grilling for our family and since he's away for work I didn't get a chance to use this seasoning. You can see the ingredients listed on the front of the label, and I don't see anything fake listed, which makes me happy.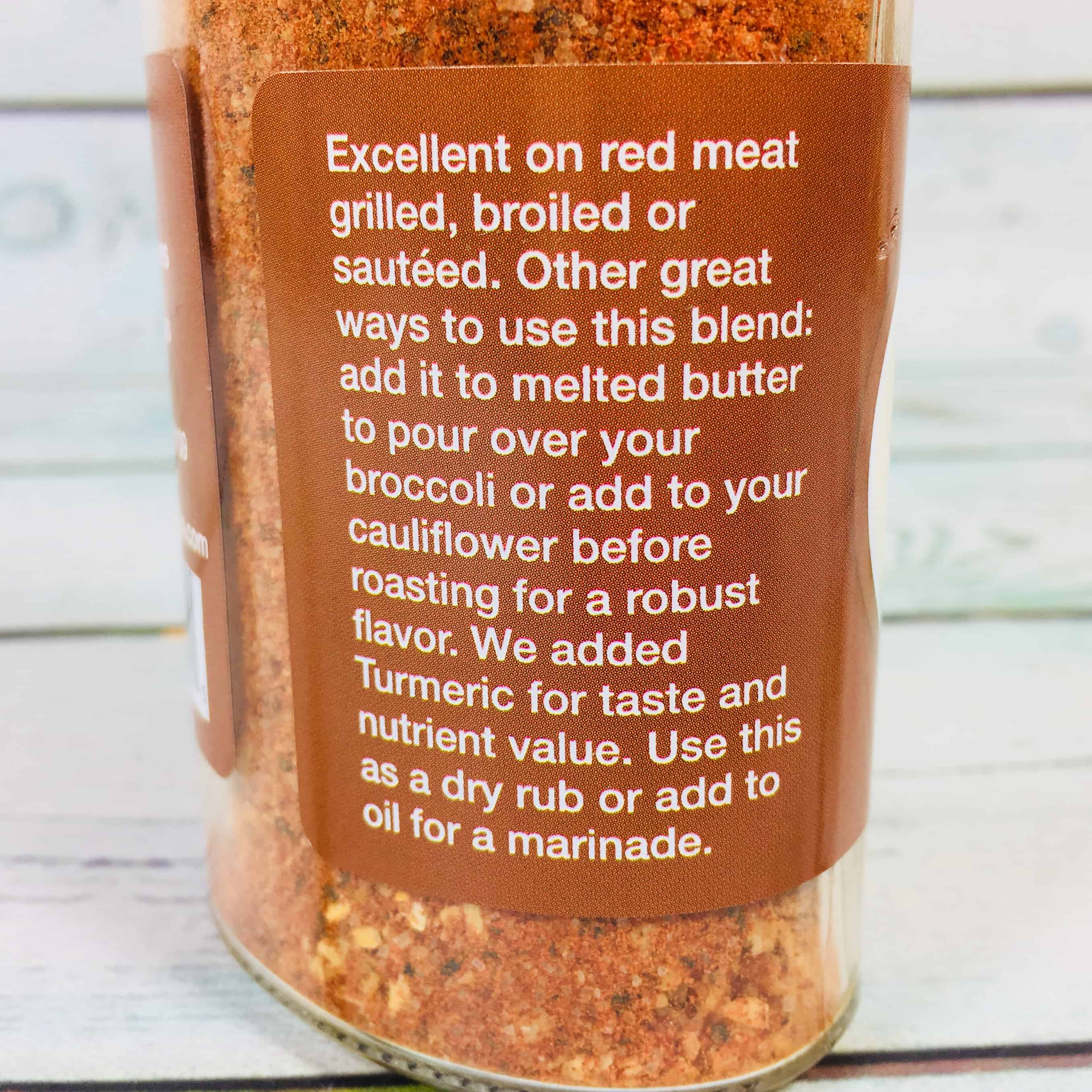 There were even some suggestions for using the seasoning without grilling up a steak. Plus, the container is super cool. From Corsicana.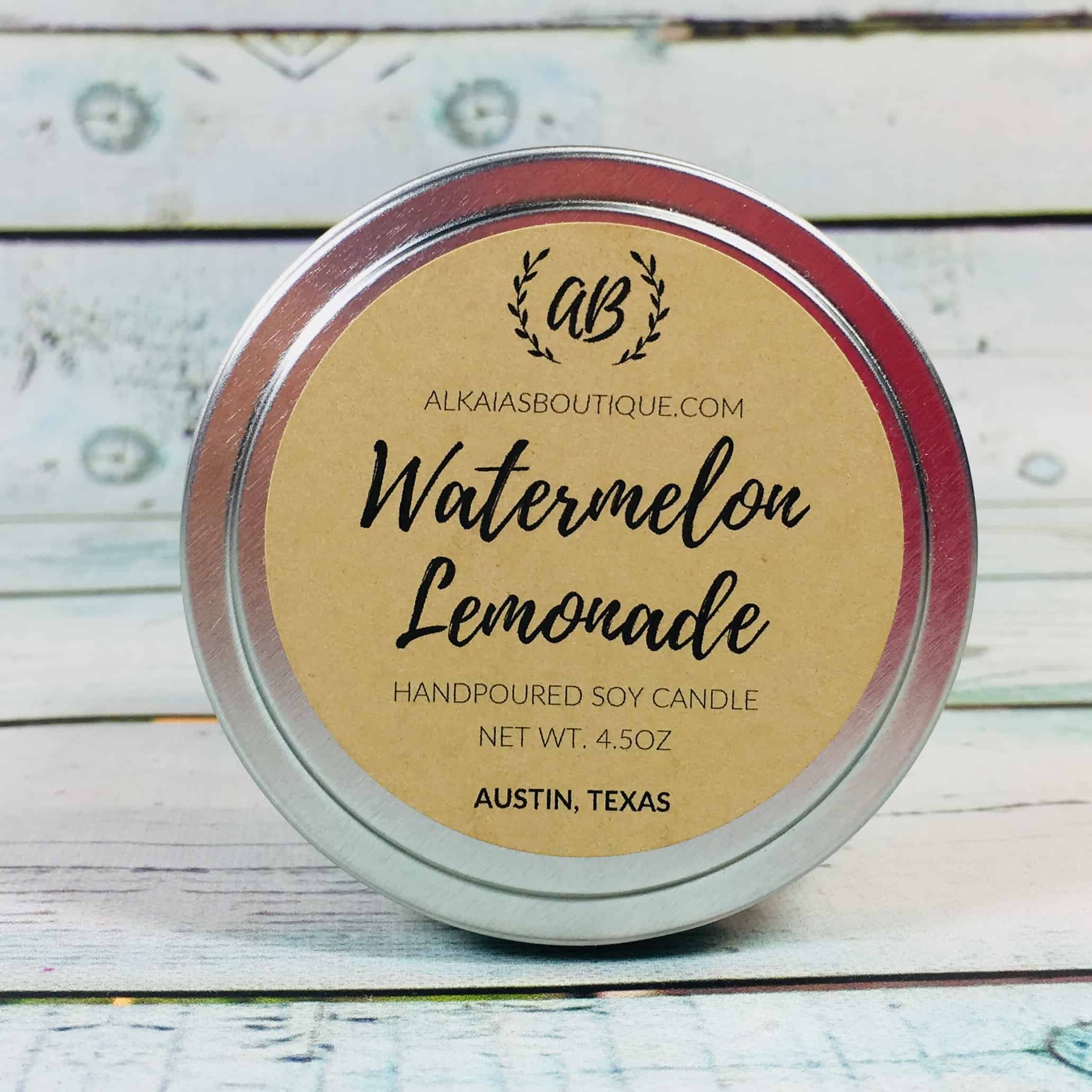 Alkaia's Boutique Watermelon Lemonade Soy Candle ($9) My daughter picked this up off of my desk and gave it a sniff and fell in love. I think I had this flavor of bubblegum when I was a kid, so it kind of makes my mouth water!
The candle is made of clean-burning soy wax and should burn for around 30 hours. Scented with natural fragrances and produced in small batches. From Austin.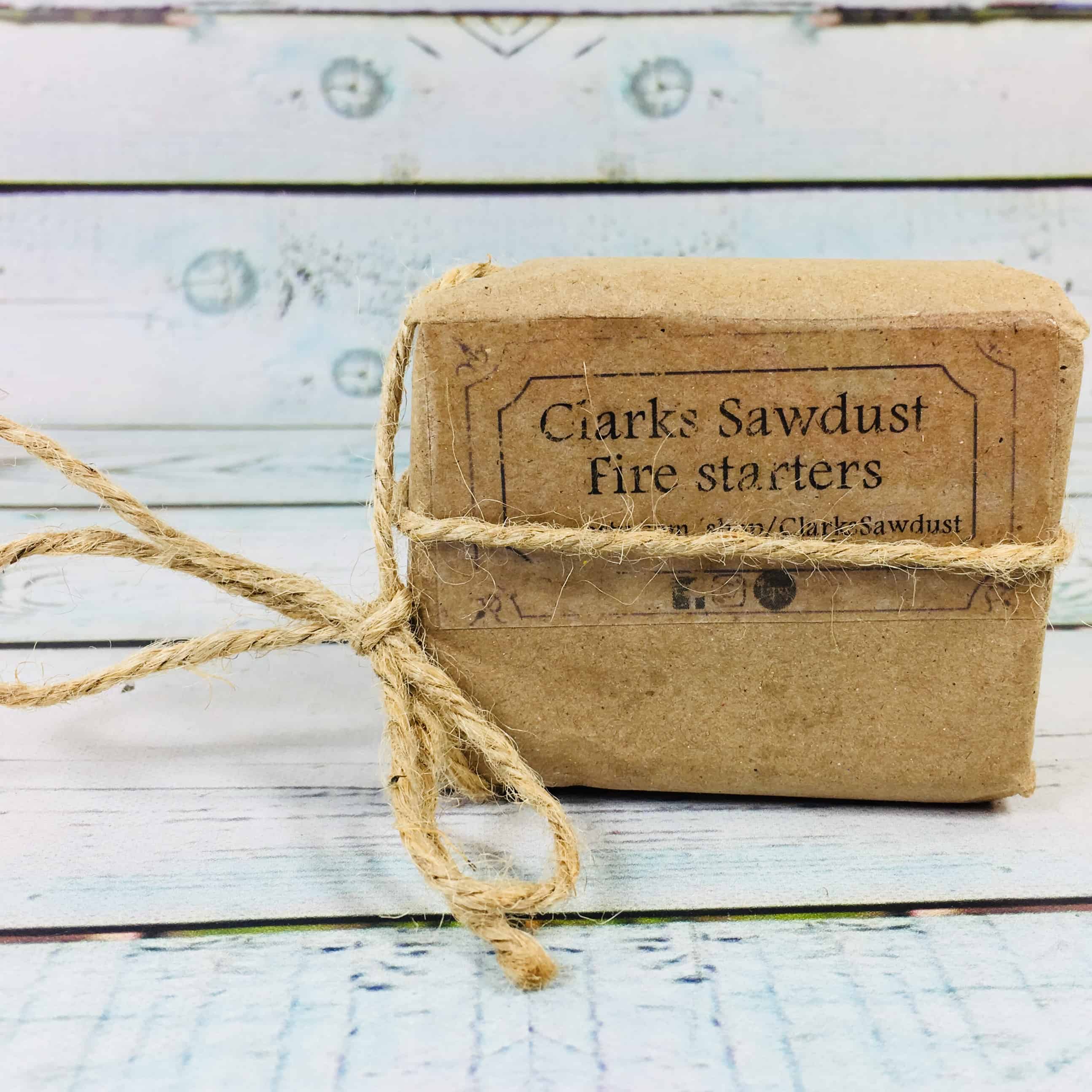 Clarks Sawdust Fire Starters ($4) One more item and it was wrapped up like a little present!
This is handy to have for camping or for use in a fire pit. Just place under kindling and light the wood shavings and let the wax base take care of the rest. From Houston.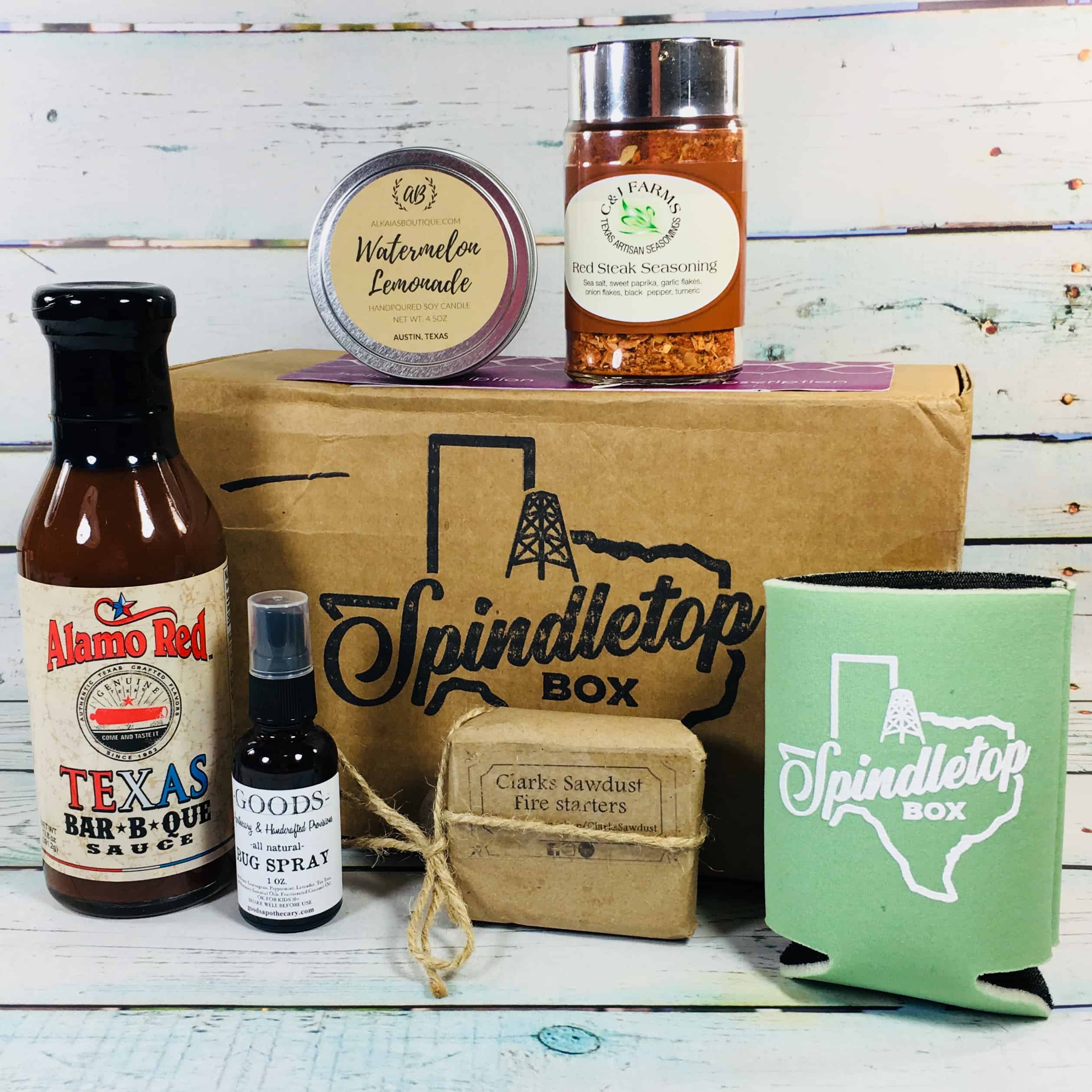 I was excited when Spindletop Box showed up in the mail but even more amazed when I opened it up! I am super happy with the products I received, both the quality and usefulness of each item were top-notch. This was my first review of this box and I look forward to seeing what will be in future boxes. I still can't believe I've never heard of these brands before, but I imagine they are exactly what I would find at the farmers' market IF I had time to drive to various cities around the state. Instead, Spindletop Box did the driving for me!
Are you getting the Spindletop Box?