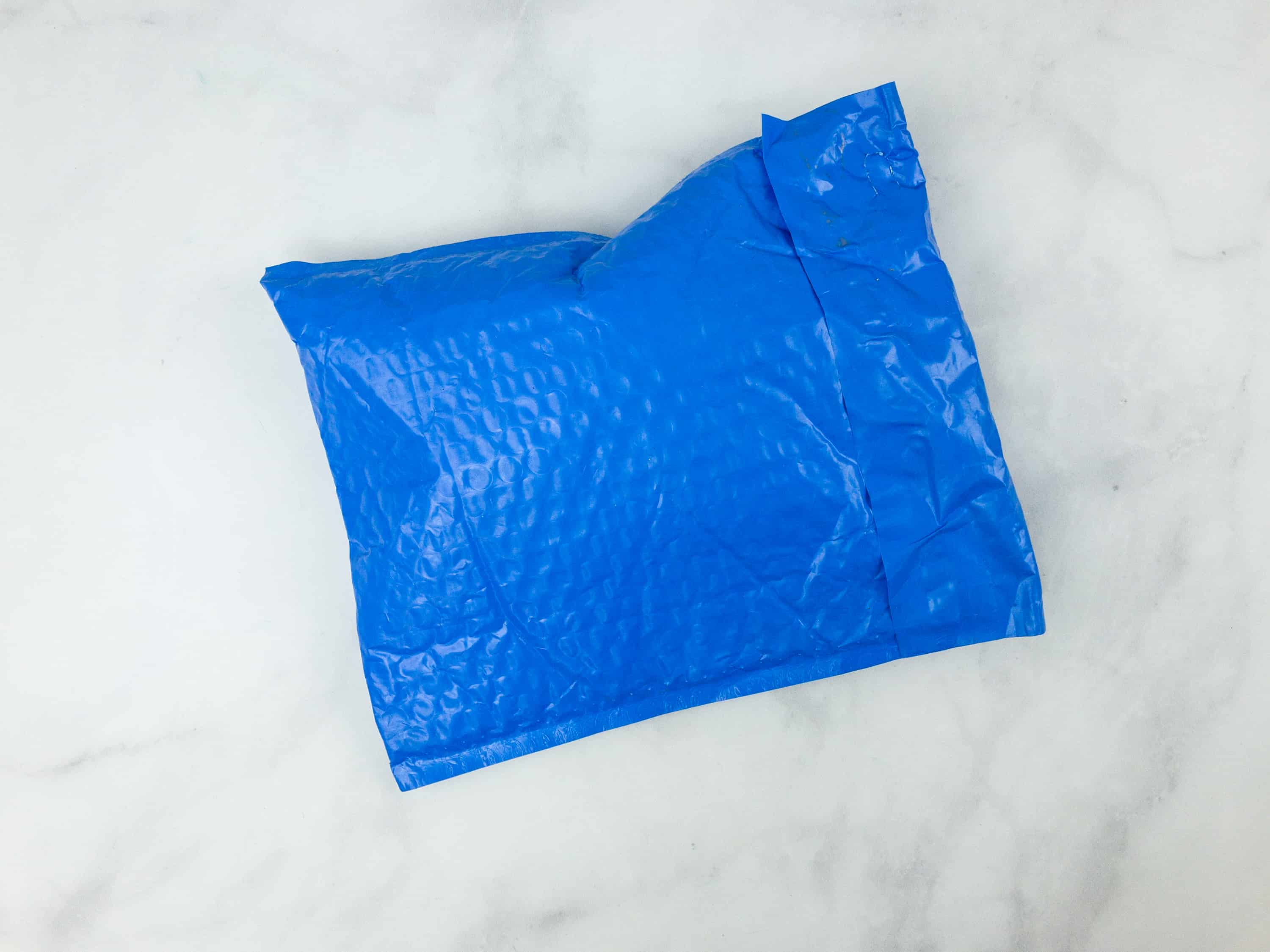 So Susan Color Curate is a monthly makeup subscription bag from the UK that delivers an adorable bag stuffed with goodies from So Susan and their related makeup lines (Jelly Pong Pong, Trifle, etc). They also have the cutest packaging! FYI – they changed the name of the subscription month, it was formerly known as So Susan Lip Love.
So Susan is vegan, cruelty-free, and paraben-free as well. Even better, you can always get the current box through the end of the month!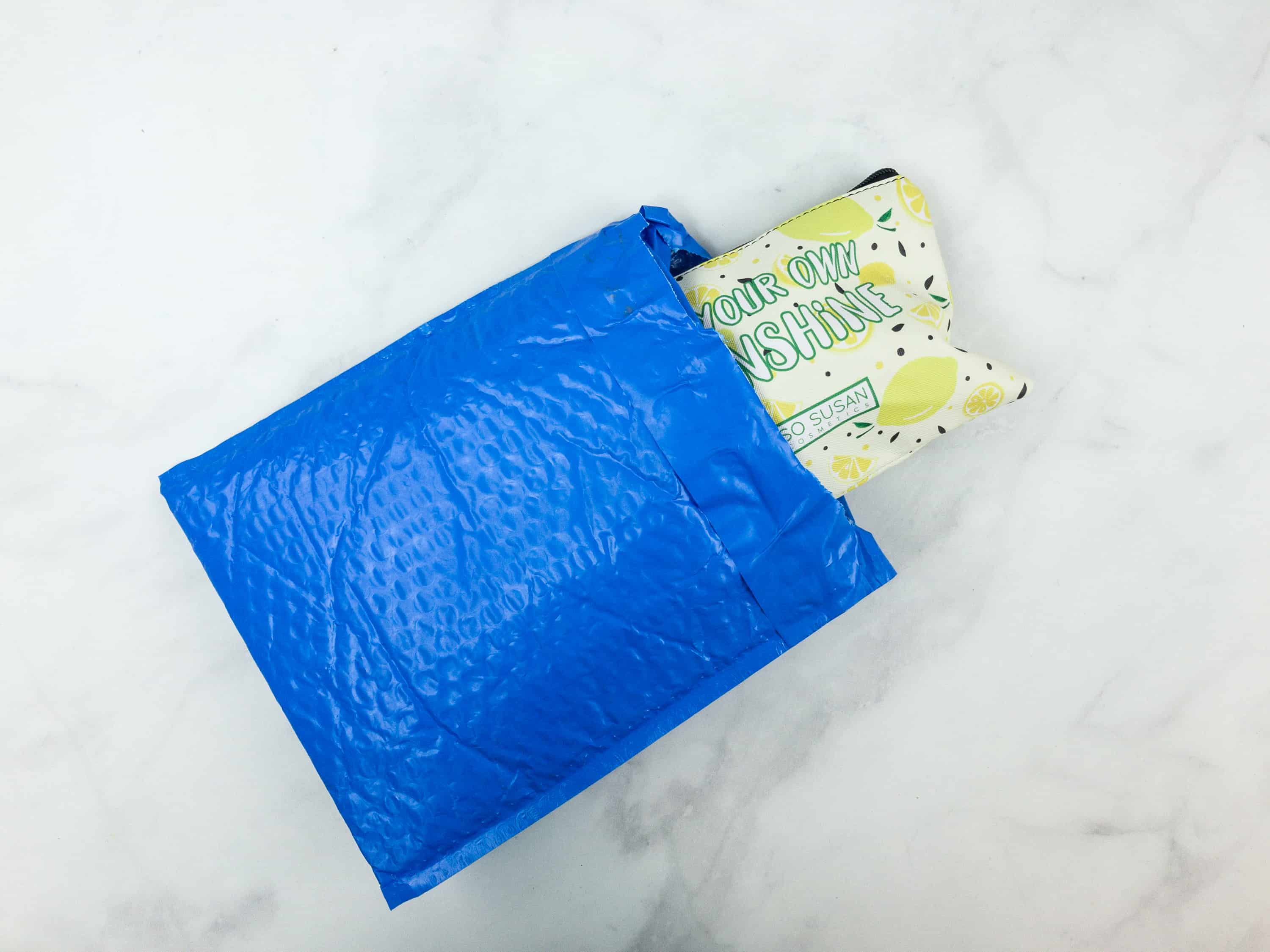 The theme this month is to BE YOUR OWN SUNSHINE.
DEAL: Get a free bag when you purchase a 6-month subscription! Use coupon code LIPLOVE1.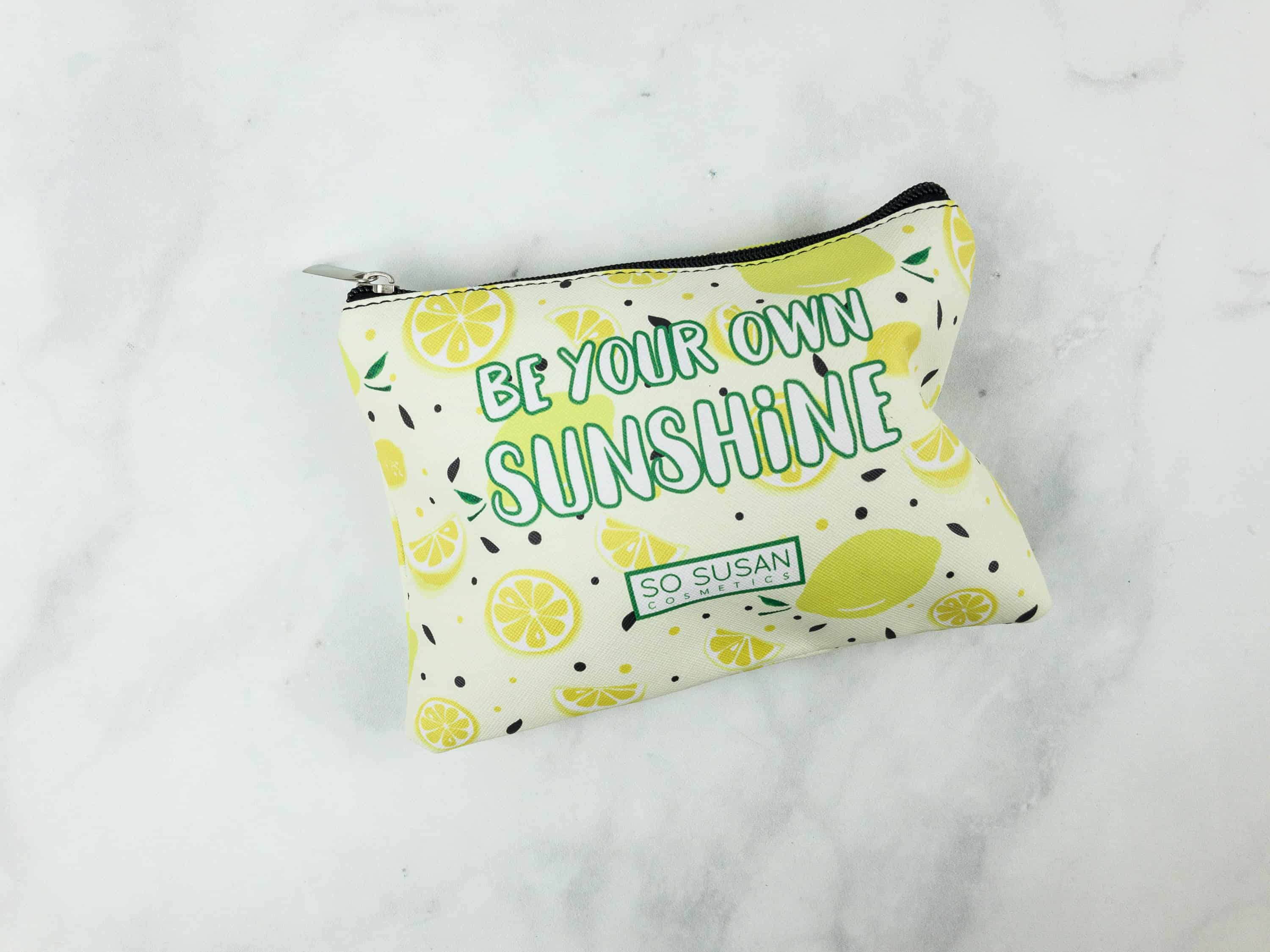 Eco-Chic Makeup Bag July 2018 ($12) This month's theme is printed on the front of the makeup bag.
Everything in my So Susan Color Curate July 2018 Bag!
I love the vibrancy of colors as it perfectly describes summer.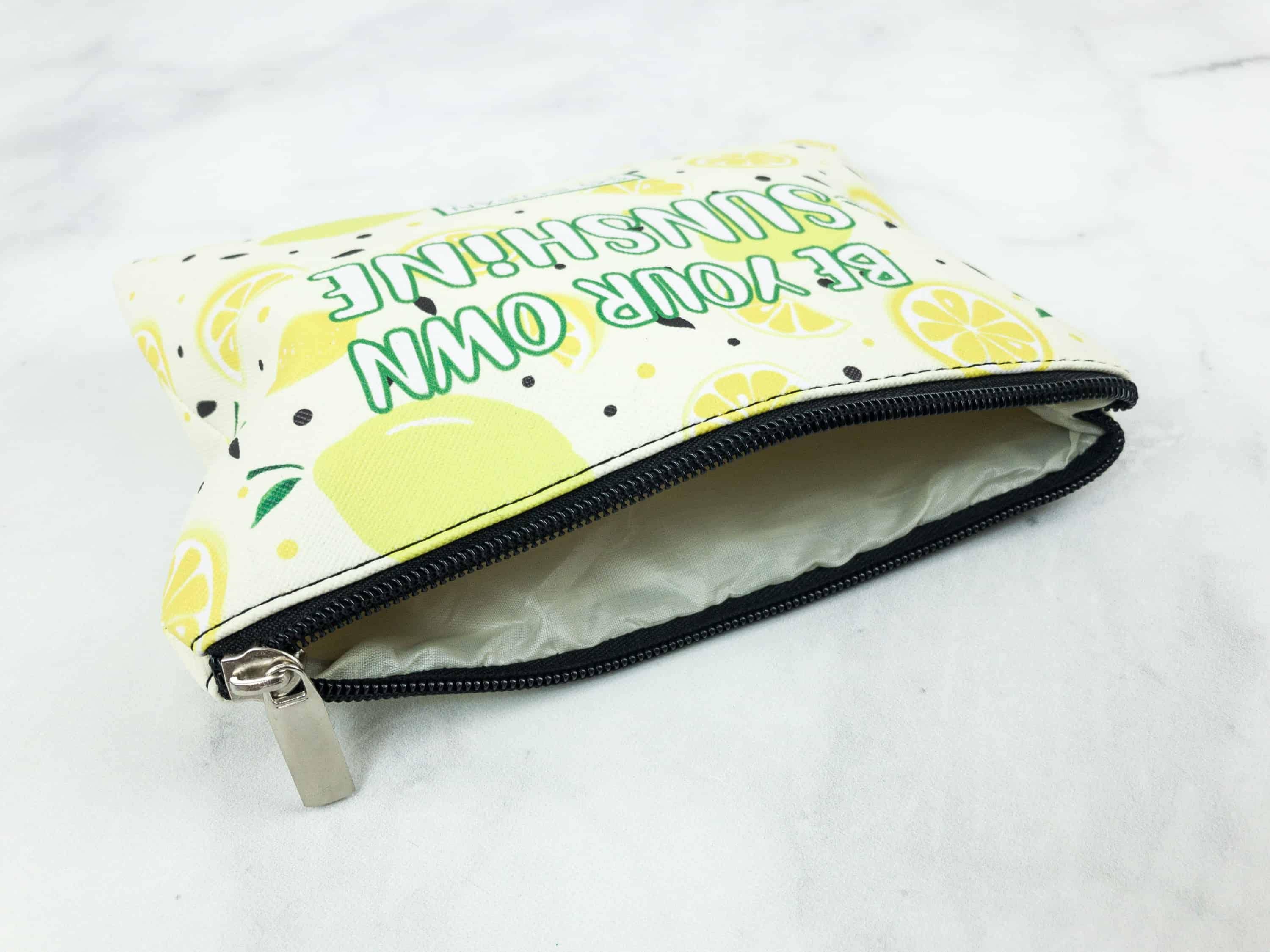 The lining of the bag is fabric.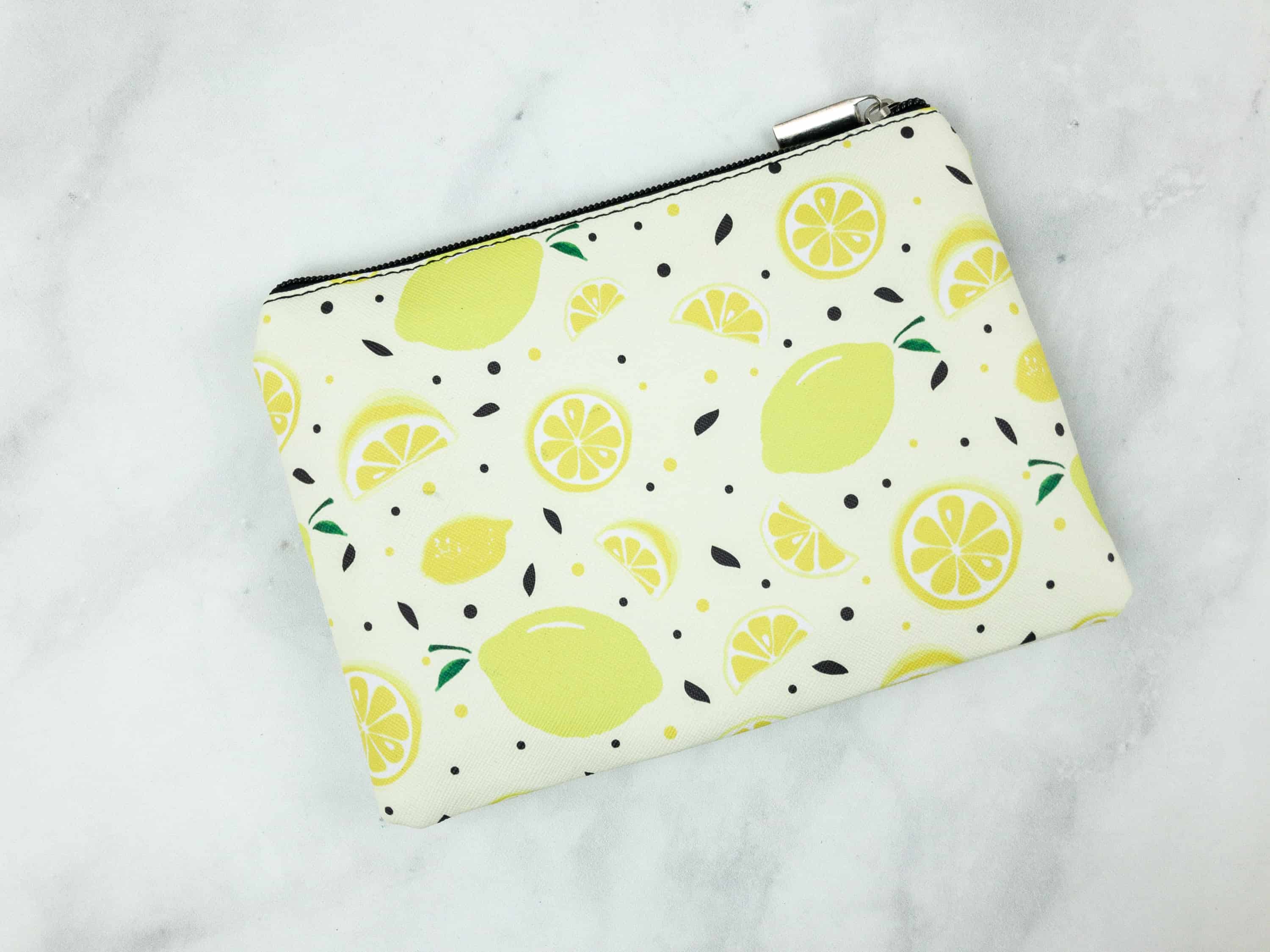 The design features lemons and it's very refreshing to see!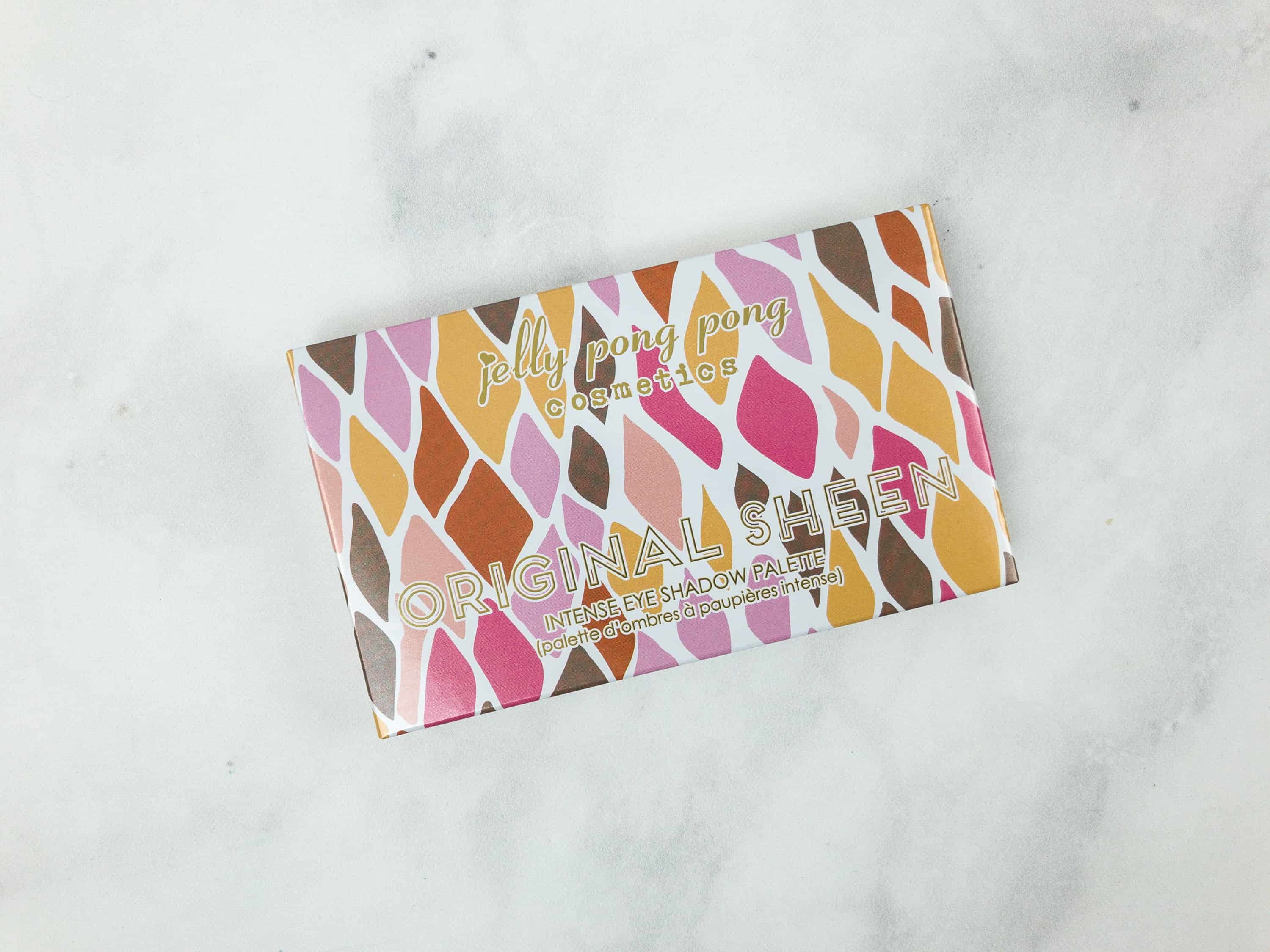 Jelly Pong Pong Cosmetics – Original Sheen in "Intense Summer" ($35) Created with blueberry fruit and coffee arabica seed extracts, it is an eyeshadow palette that offers shimmery fantasy that also boosts skin elasticity and can be blended into the skin perfectly.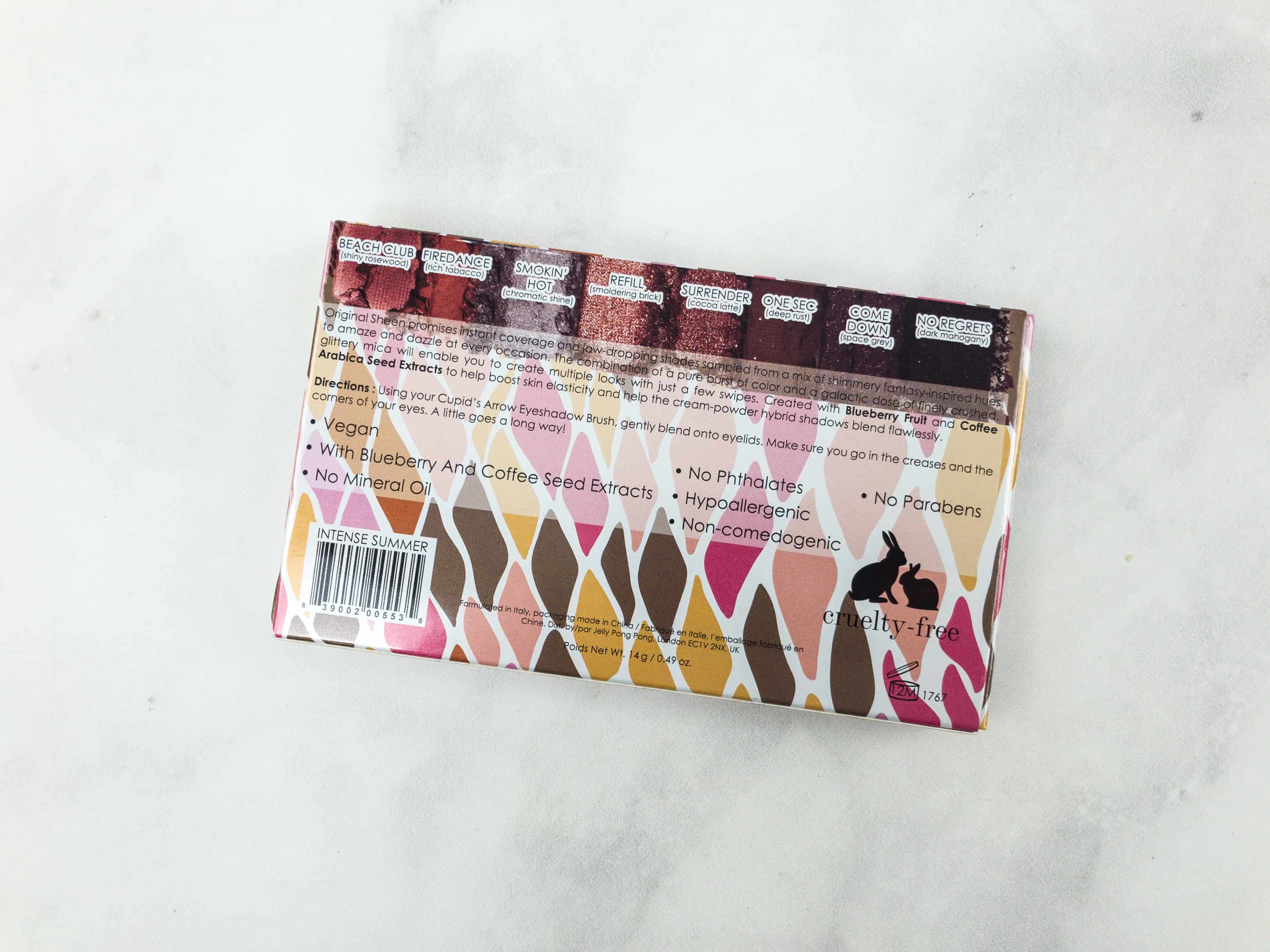 The box sleeve is very colorful.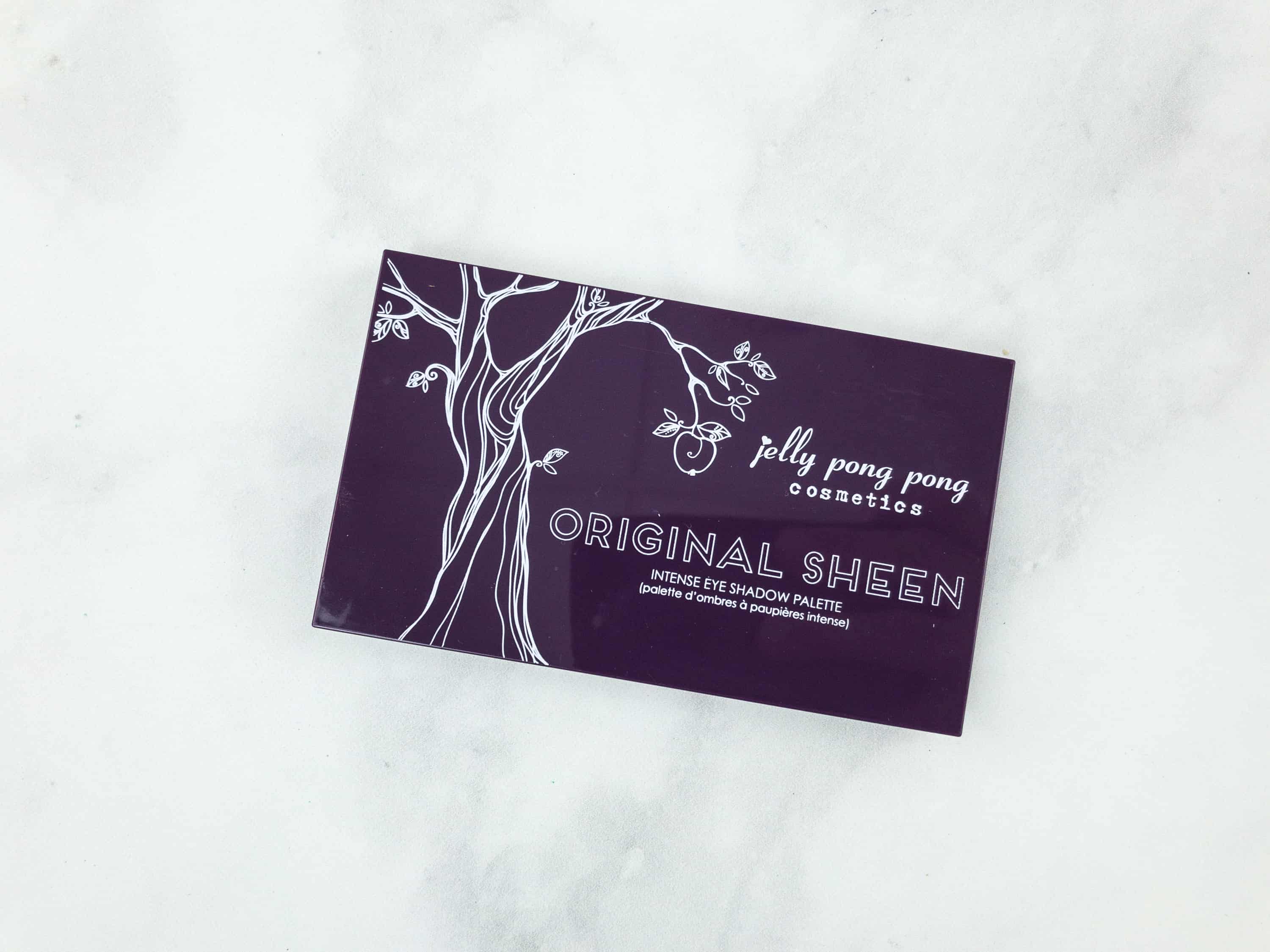 The container itself is in dark violet.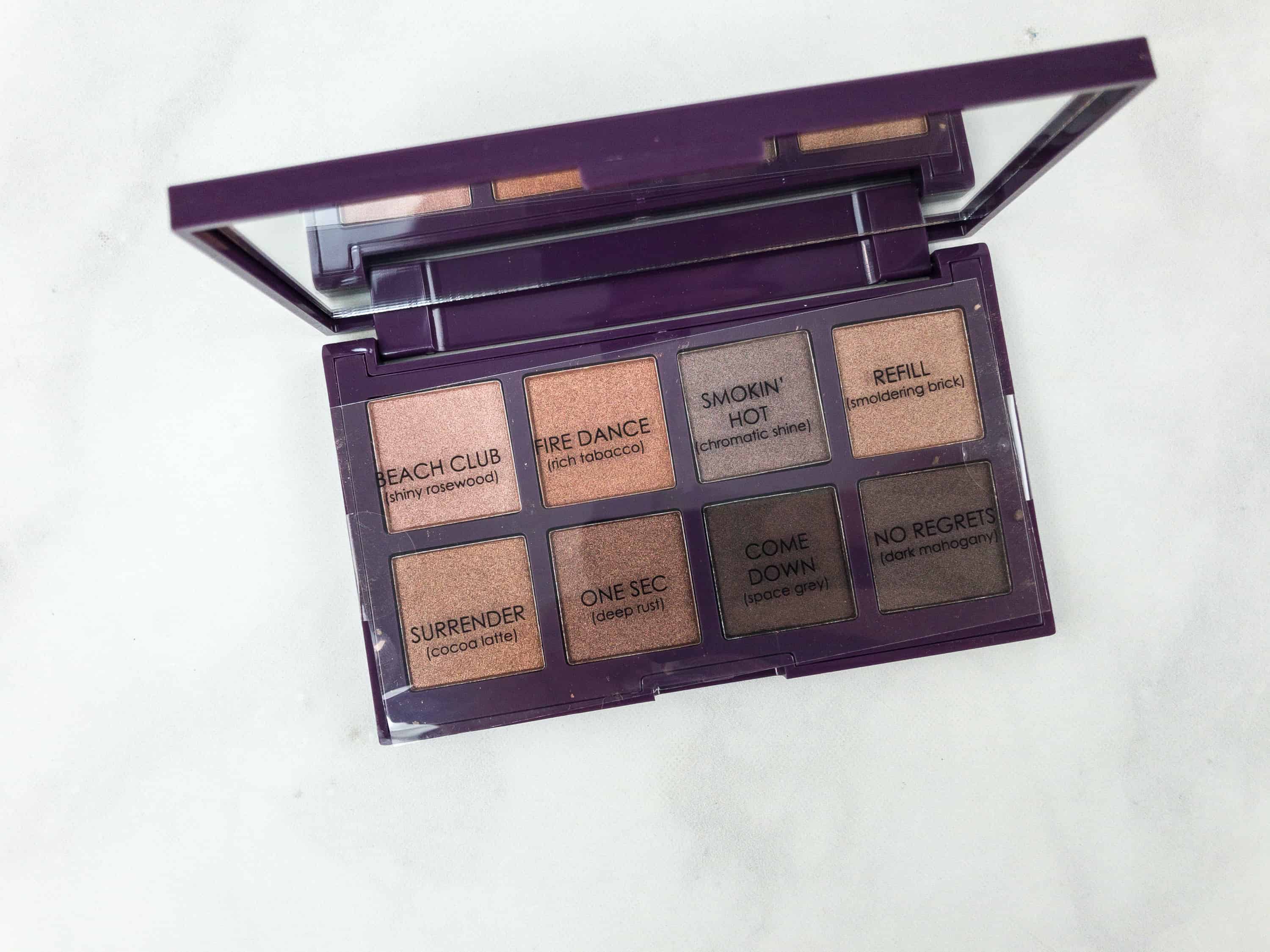 The eyeshadows have a cream-powder hybrid consistency and glittery mica that you can use to pull off multiple looks too. The Intense Summer is a fitting name for this palette because the shades are very pigmented. We have the shiny rosewood color called Beach Club, rich tarocco called Fire Dance, chromatic shine called Smokin' Hot, smoldering brick called Refill, cocoa latte color called Surrender, deep rust called One Sec, galaxy grey called Come Down, and dark mahogany called No Regrets.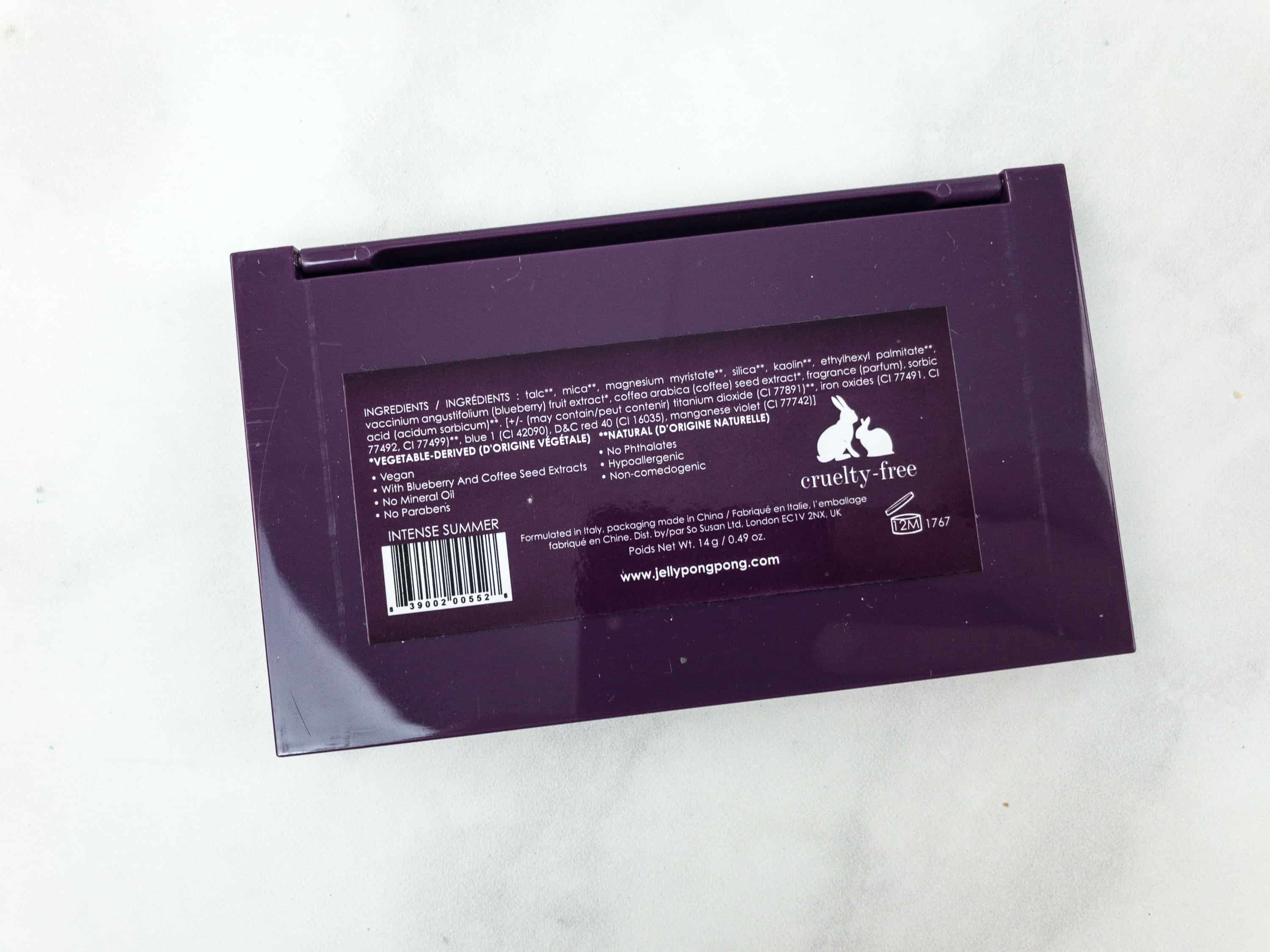 It is hypoallergenic, vegan, and non-comedogenic. Free of parabens, mineral oil, and phthalates too.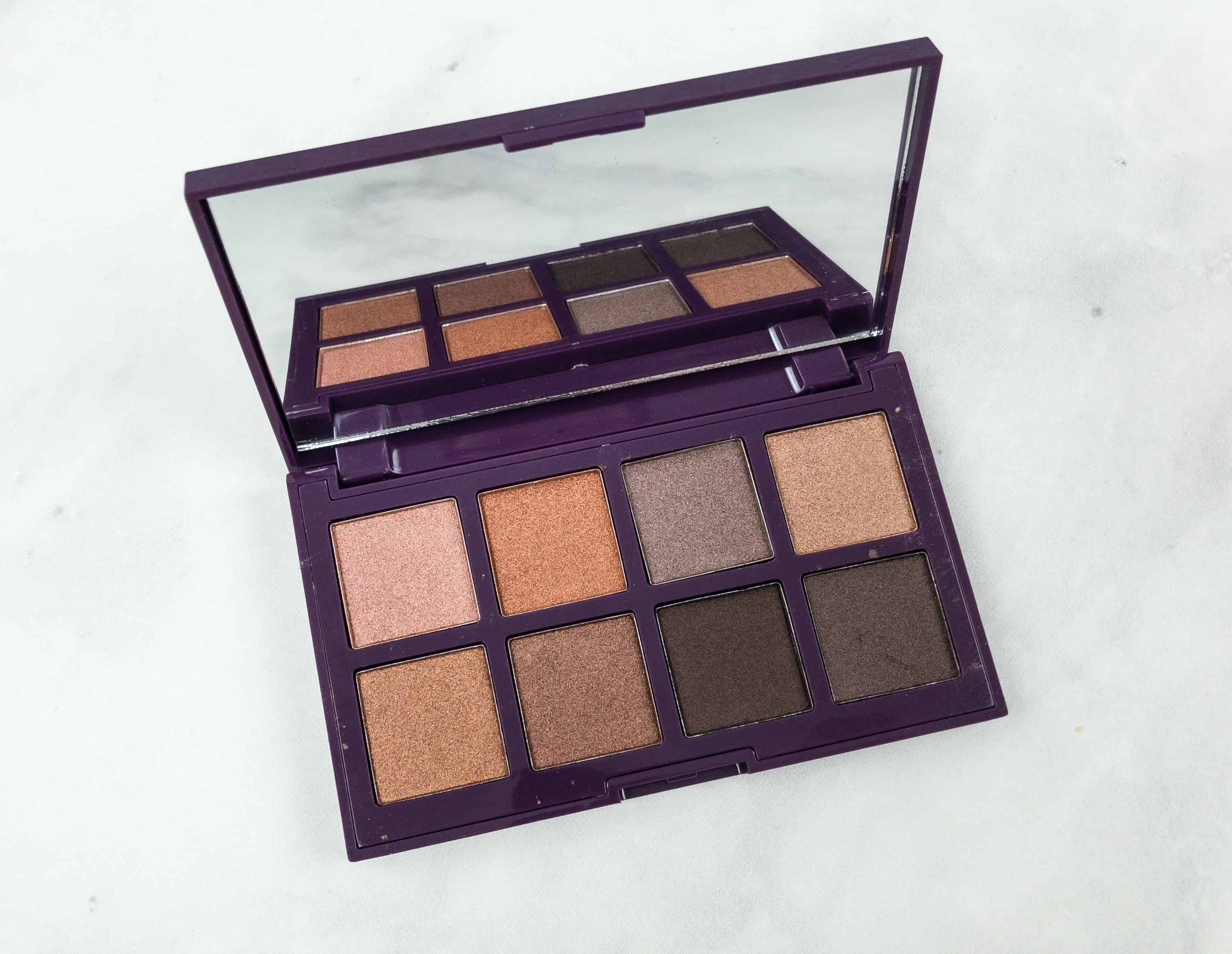 It is very pigmented so a little goes a long way. It can have a lot of fall-outs when applied to the eyes but nothing a brush can't fix.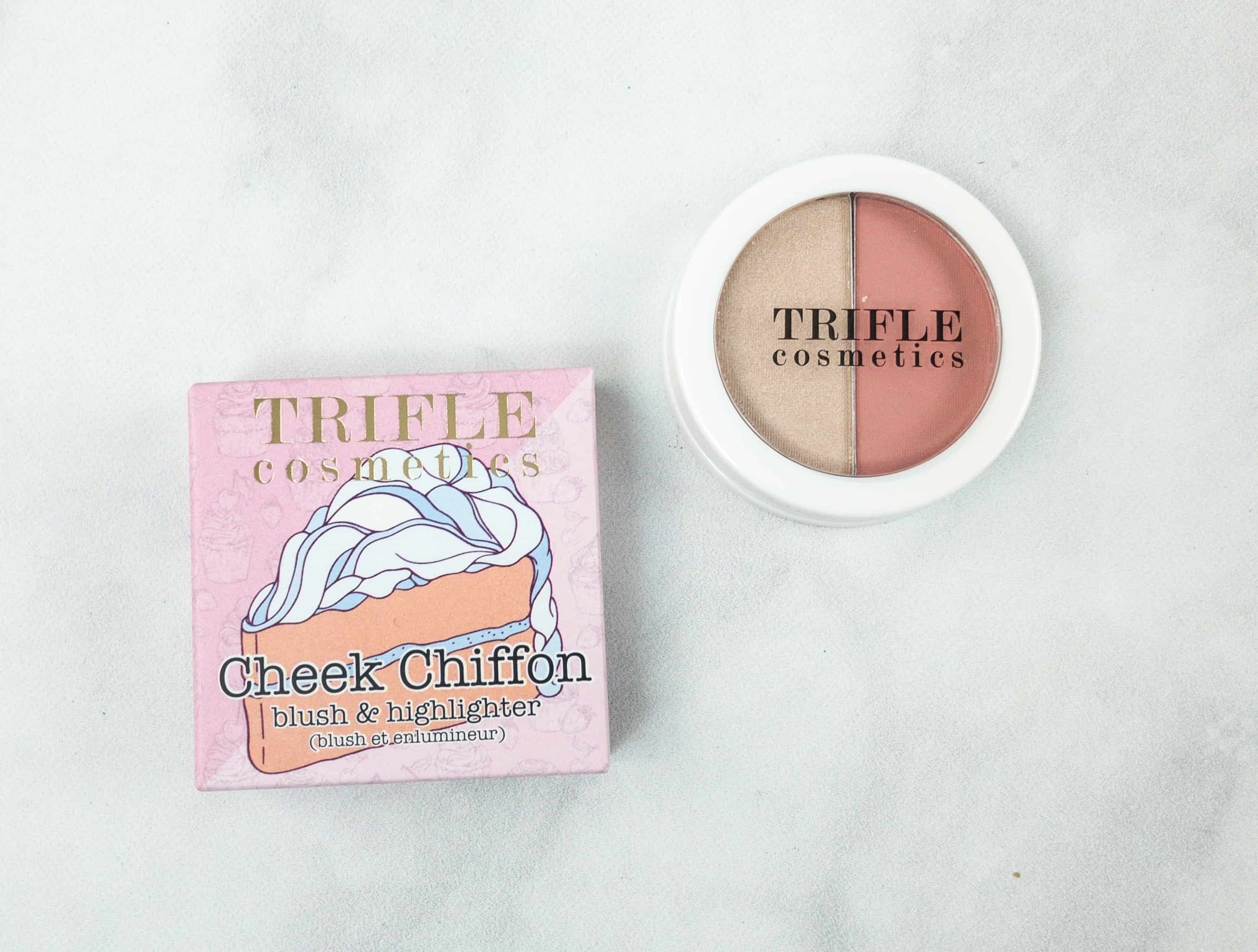 Trifle Cosmetics – Cheek Chiffon Duo Highlight ($19) It's a newly and uniquely formulated textured blush and luminous highlighter combo. It blends to perfection, giving you the natural blush with a subtle shimmer effect that will definitely highlight your best features.
The blush has a warm, coral shade that gives a radiant glow in one swipe. It has a creamy powder consistency with a matte finish that can create a variety and fresh-faced look in a jiffy.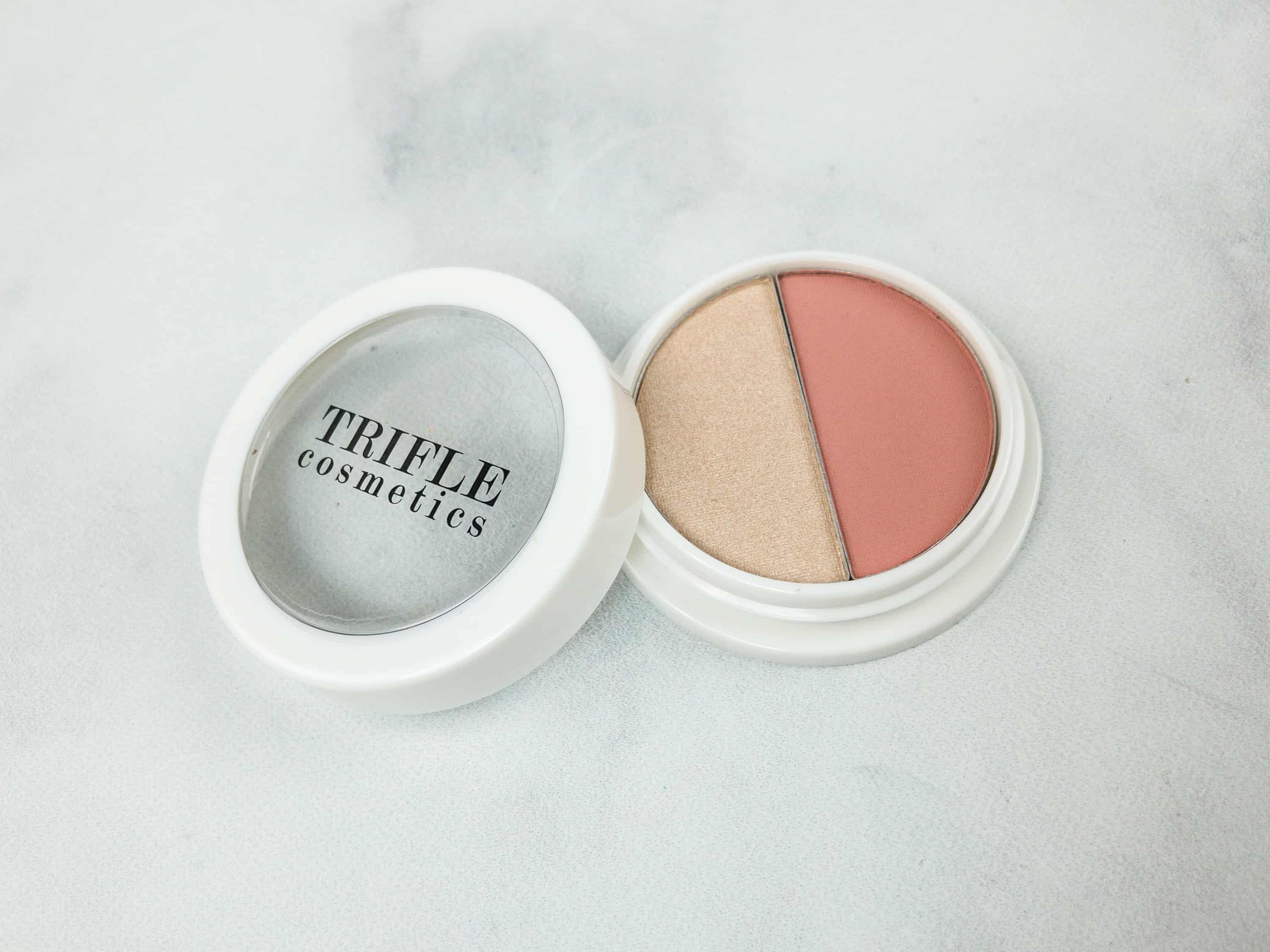 The formula permits it to easily blend the blush and highlighter. It is hypoallergenic and vegan, free of parabens, phthalates, and gluten which also doesn't clog pores.
So Susan Cosmetics – Color Trip in Willing ($18) Color Trip line is a collection of powders that use concentrated, pulverized pigments, and high-grade mica. The iridescent colors that are eye-catching.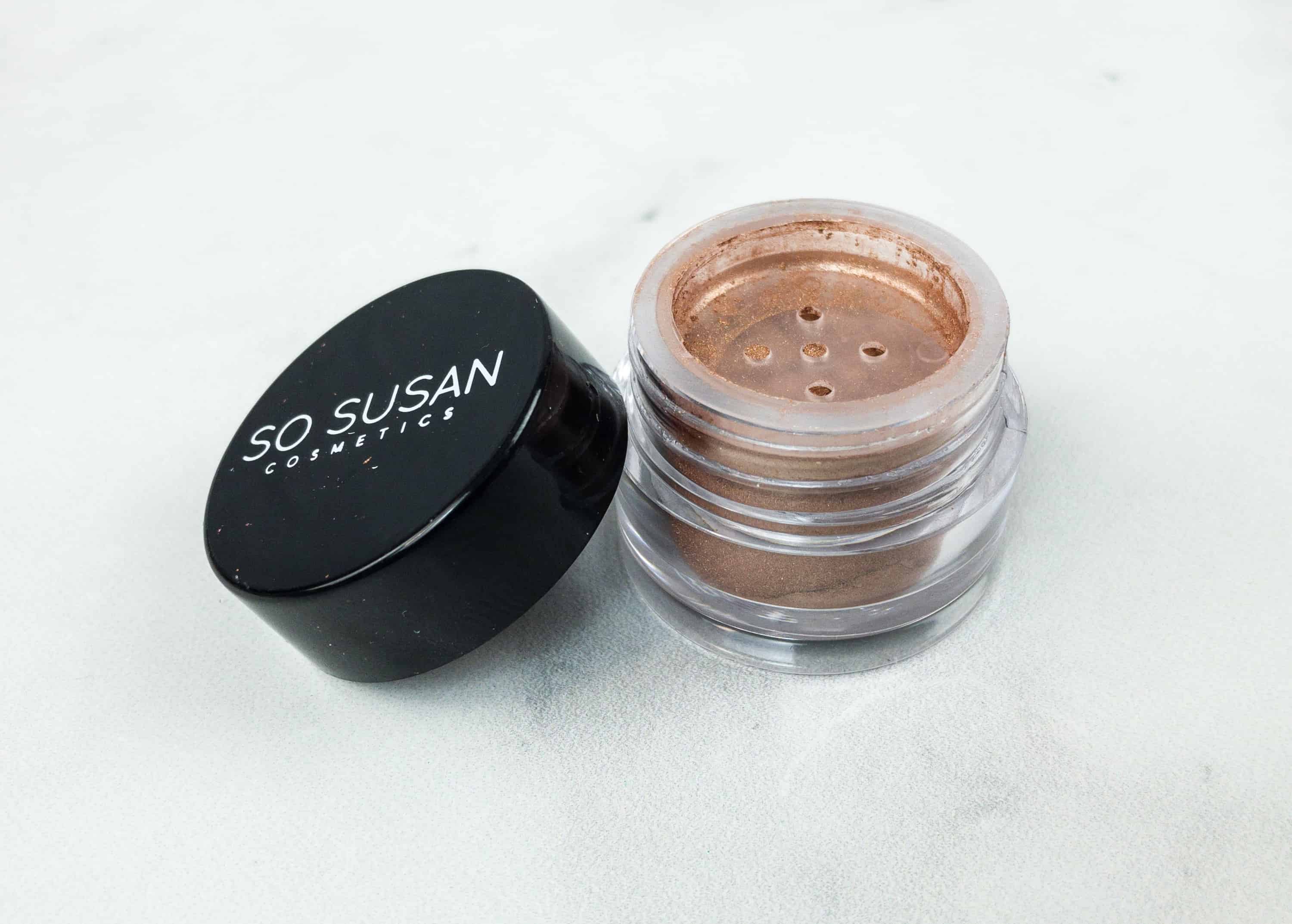 It promises to have the maximum color payout and a flawless lasting coverage. It may appear less than full because of settling pigments.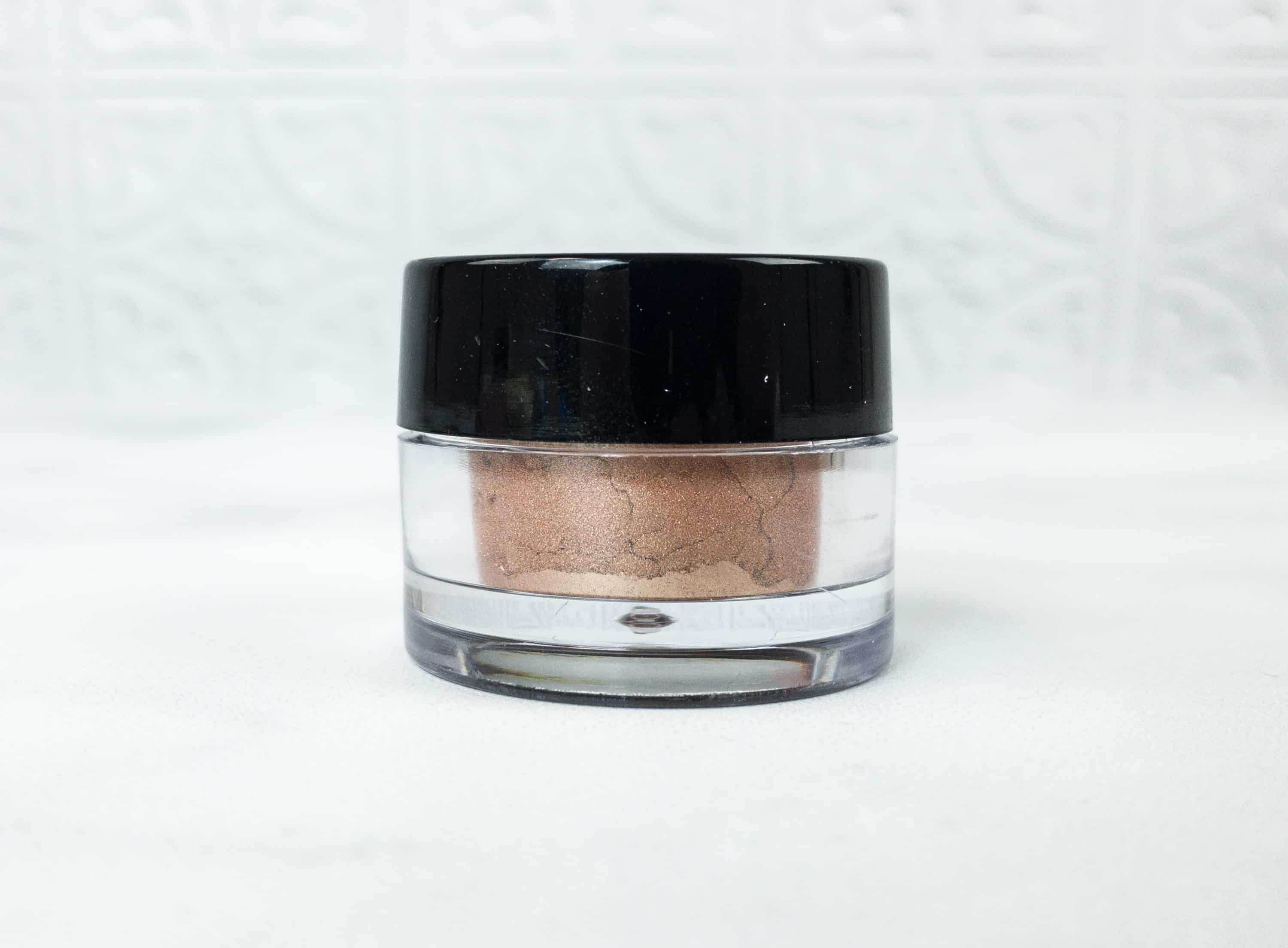 It is vegan, hypoallergenic, and does not clog pores. It contains no mineral oil, parabens, phthalates, or gluten. You can use foundation as the base of pigment and layer intense shades of powder by using an angled brush.
So Susan Cosmetics – Liquid Matte in "Raisin Flesh" ($14) It is a highly pigmented liquid lipstick which lasts long and moistures the lips instead of drying it out. It also has a matte finish but without the flakiness.
They are available in six shades and I got it in Raisin Flesh.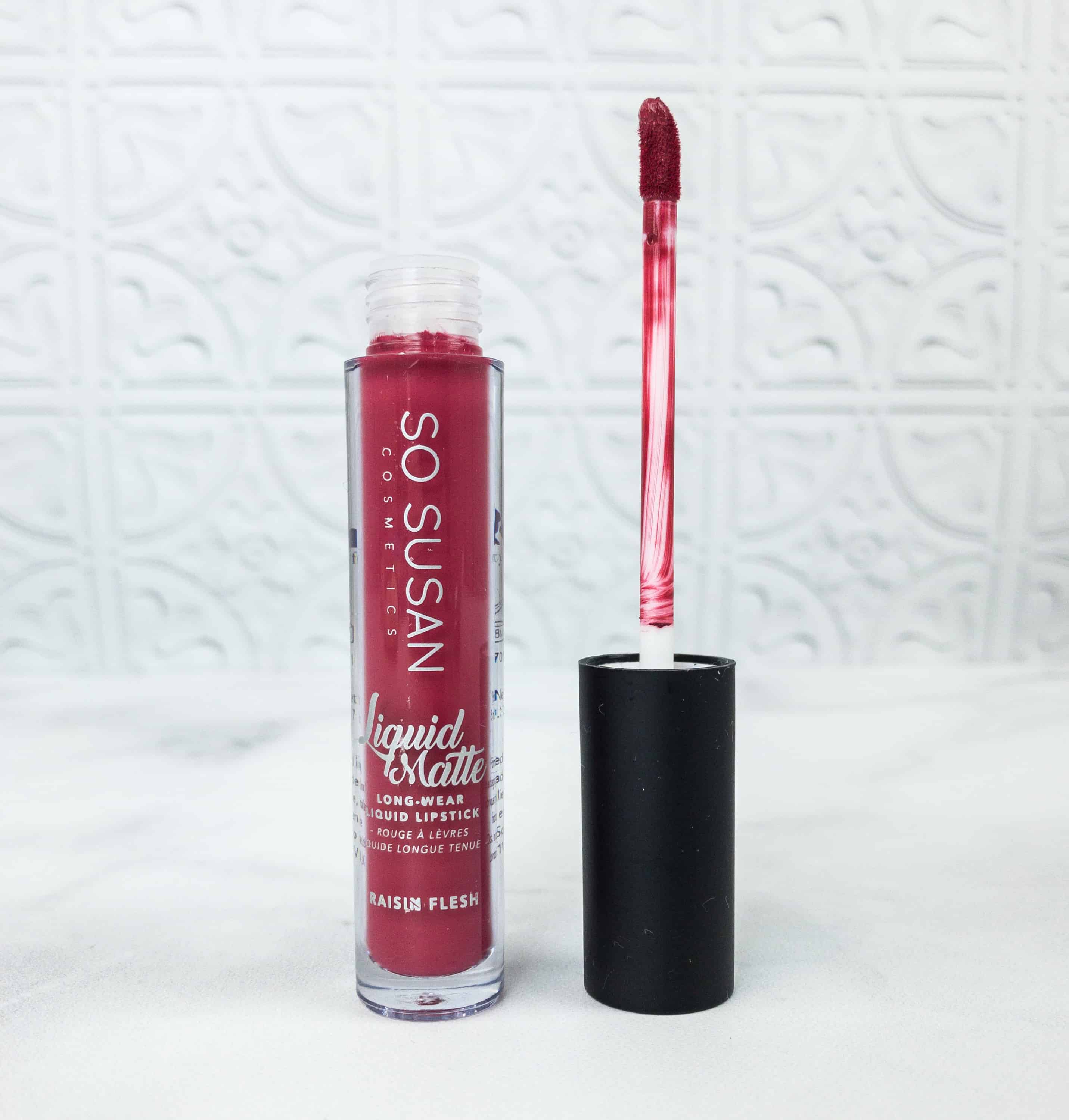 It is formulated with a blend of olive oil, cocoa butter, and chamomile extracts that make the lips plump and hydrated. You can apply two more coats for a deep and high impact pigment.
The liquid matte lipstick really stood out from the swatches. The eyeshadow palette, blush and glitter eye powder, on the other hand, complement each other and can be used all together for a glammed up summer look.
My $20.95 monthly subscription gave us a whole bag value of $98 for this month! They wanted us to glow as almost all in the box has glittery colors, thus the theme name "Be Your Own Sunshine." The colors are buildable so subtle hints of shimmer here and there won't hurt. I'm not going to use everything all together though, because I love the bold deep red shade of the matte lipstick but I prefer to use it alone and with a simpler eye look. I'm down for the theme though. I mean, when can it be more perfect to have a shiny set of shades, than in a season where we can flaunt it out on the sun? We are going to have a sunshine-y moment indeed!
What do you think about the So Susan Color Curate?