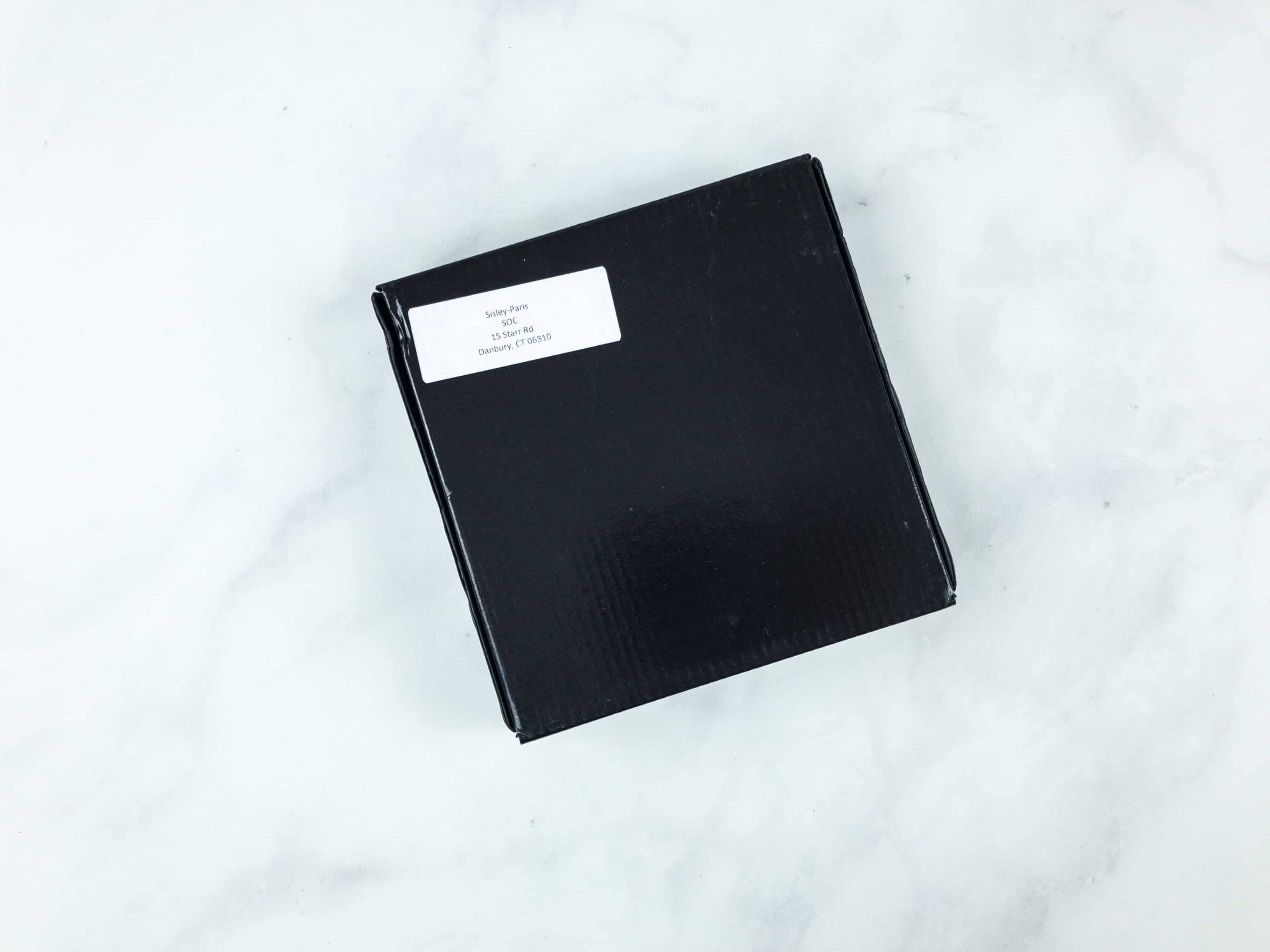 Sisley Paris Beauty Subscription is a monthly beauty subscription service starring 5 luxurious, expensive samples of products that would normally be found at upscale department stores such as Saks, Bergdorf Goodman, Neiman Marcus, Bloomingdales, or Nordstrom. It is $10 a month, however, you must sign up for a 6 or 12-month term. The 6-month term is $60, and the 12-month term is $100 ($20 savings). When the term expires, it will not automatically renew. Members of the My Sisley Club with either Gold or Platinum status should automatically receive the box as long as they maintain their status.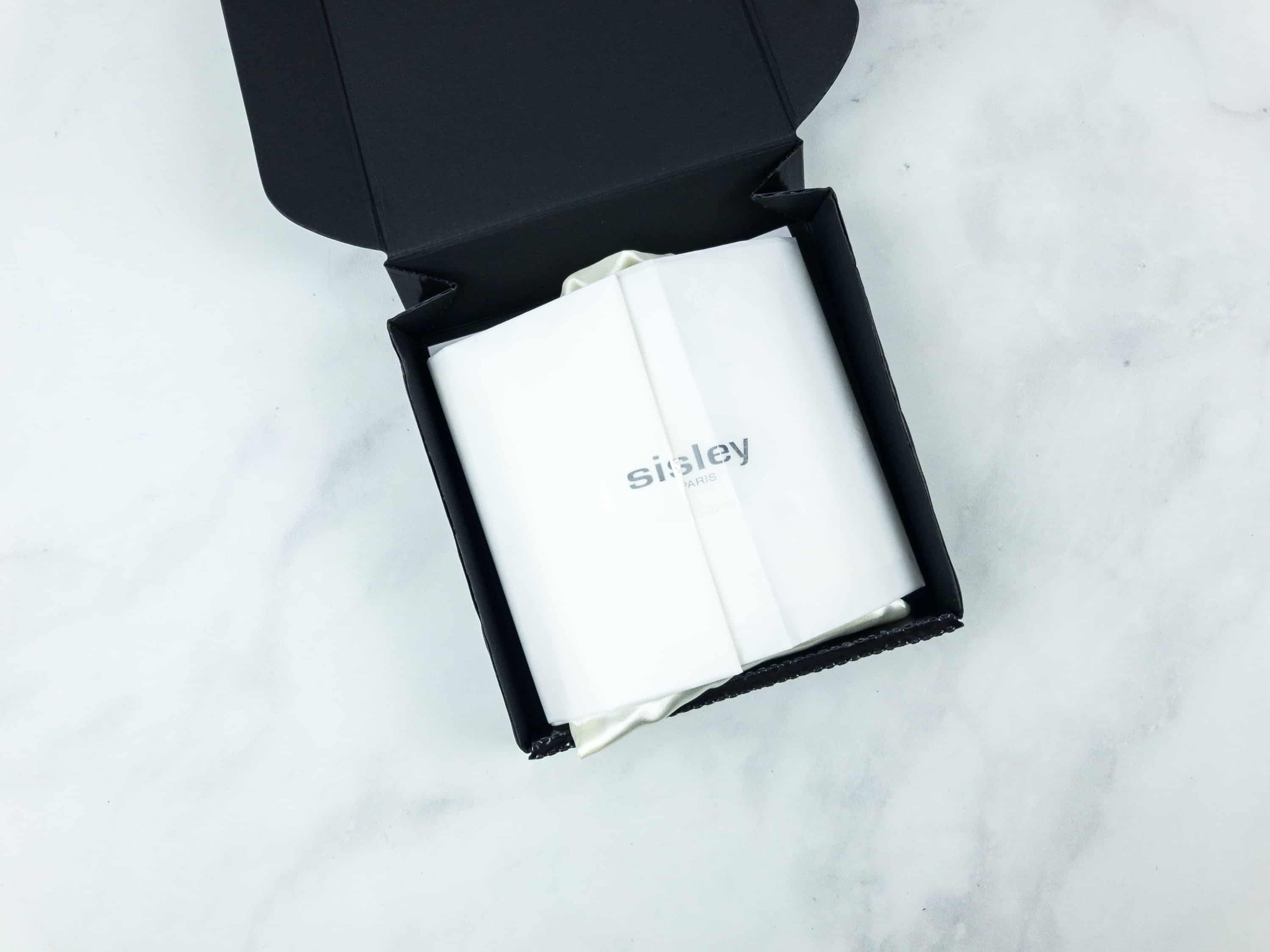 My products arrived in an unmarked black box. The items were wrapped in white paper and sealed with a sticker.
All the samples are inside a silky drawstring bag.
Sisley Paris claims to harness the power of plants to create the best cosmetics for your skin.
There's a welcome card that introduced the theme for July box, which is FLOWER POWER!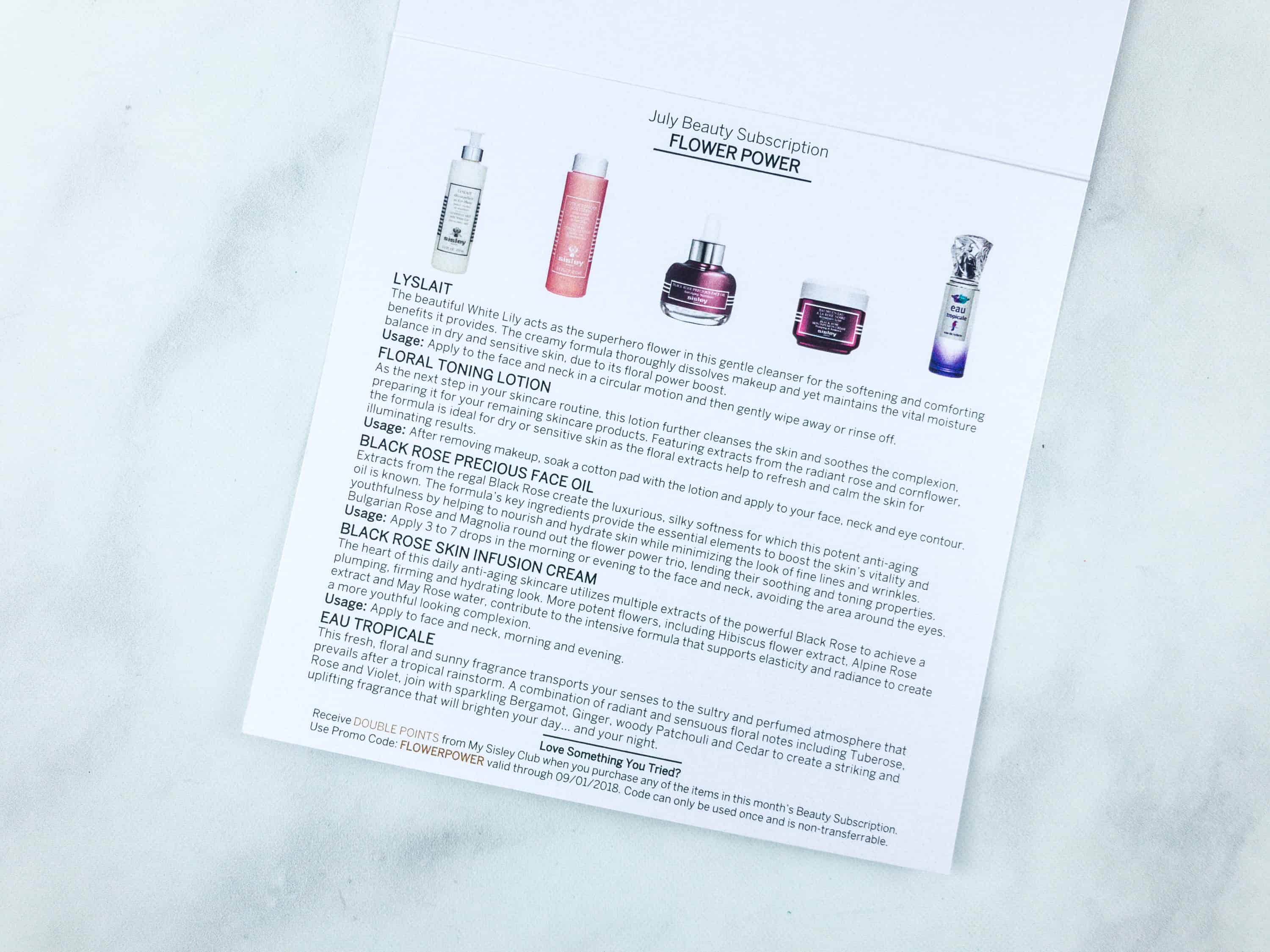 Here's the list of all the items, with tips on when or how to use them.
Everything in my box!
Sisley Paris Black Rose Precious Face Oil 0.01oz ($2.80) It's a satin-smooth dry oil that nourishes and has an anti-aging effect on the skin. This is ideal for your everyday beauty routine because it has a good combination of essences and natural active ingredients that stimulates and repairs skin.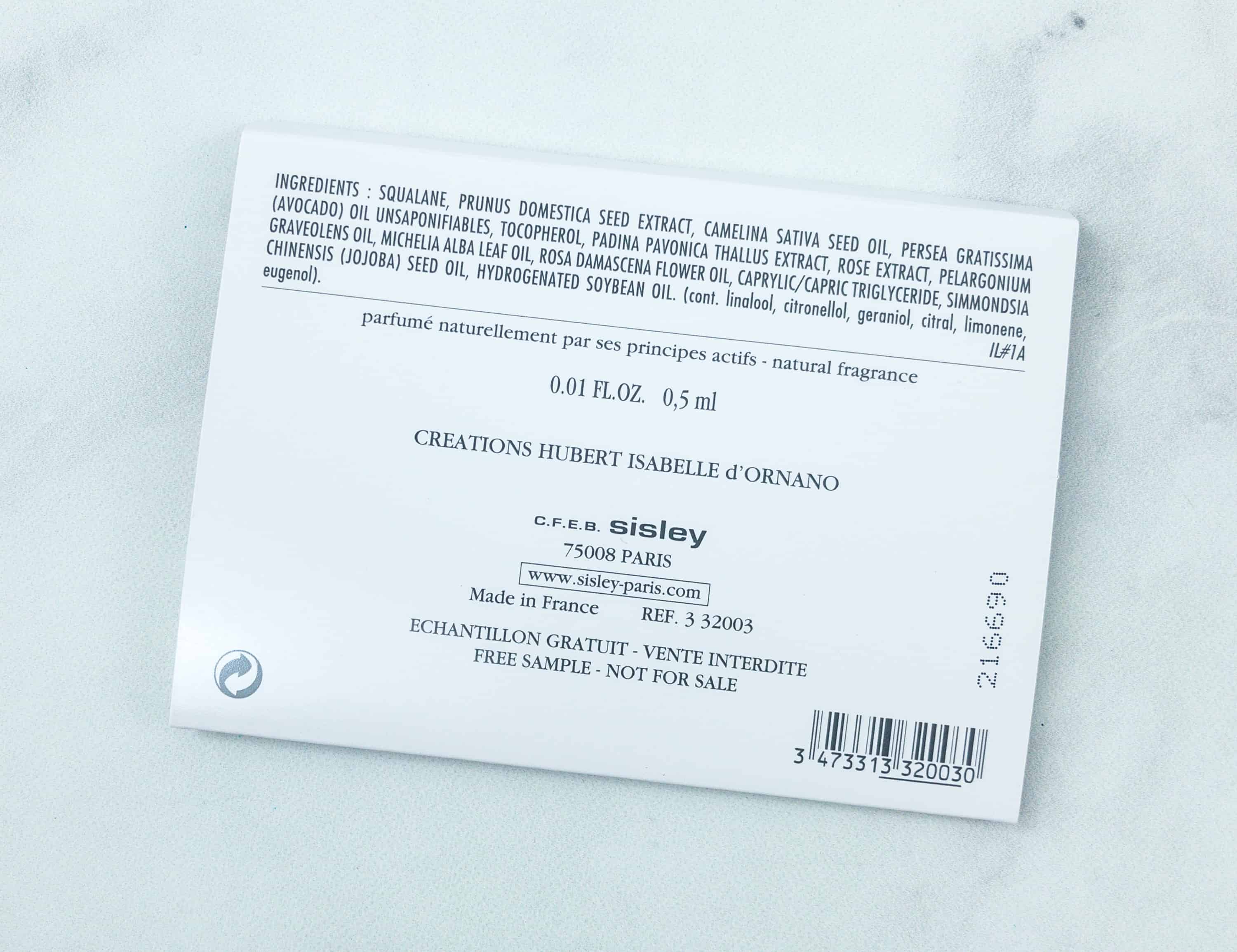 Just apply drops of oil depending on how much you need to the cleansed face and neck morning and evening. It can also be used as a stand-alone product or base for others.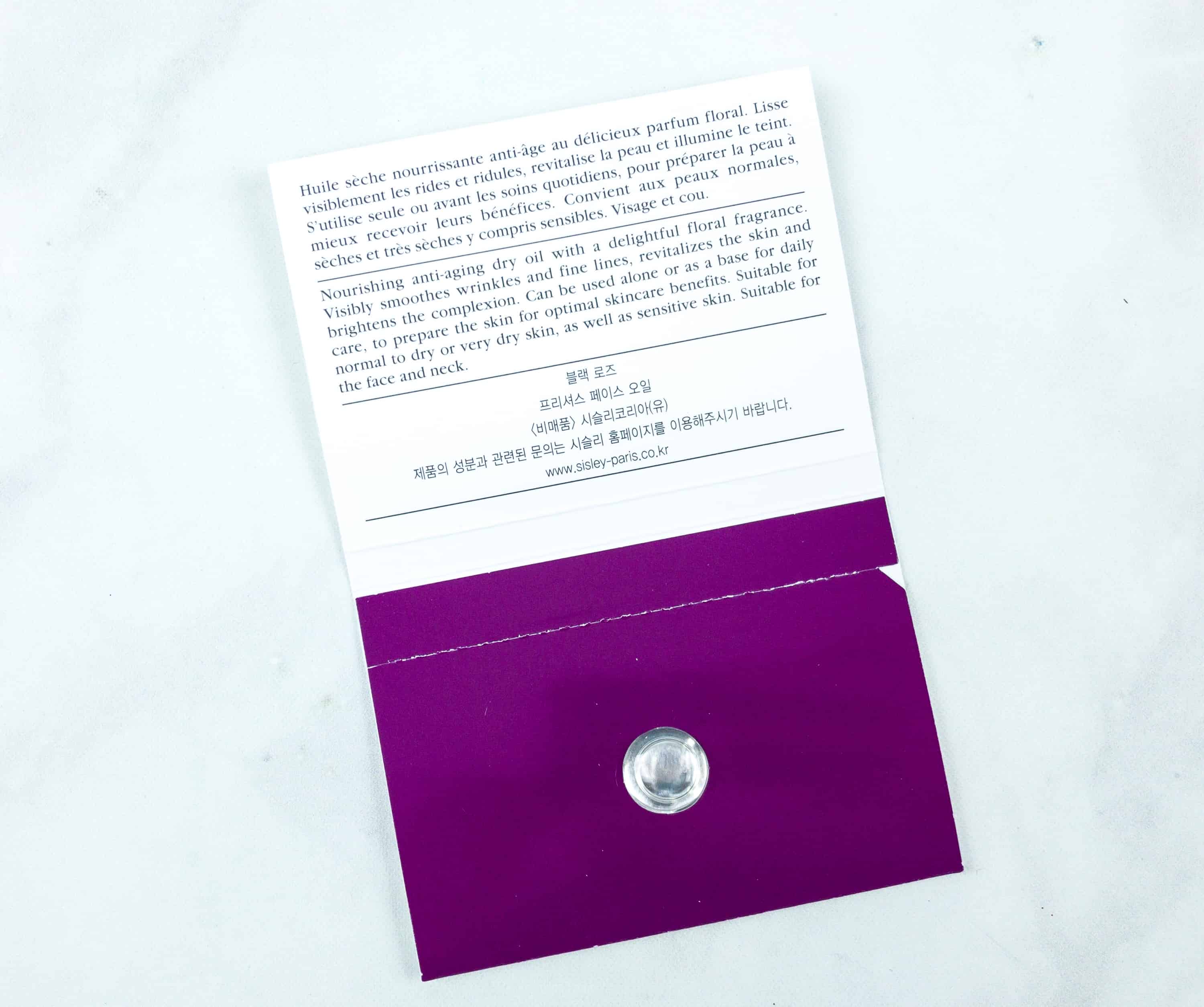 It claims to instantly smooth the lines and make the skin soft and supple. The formula also keeps the skin intensely nourished and protected for hours. You have to apply it consistently every day for it to really work, though.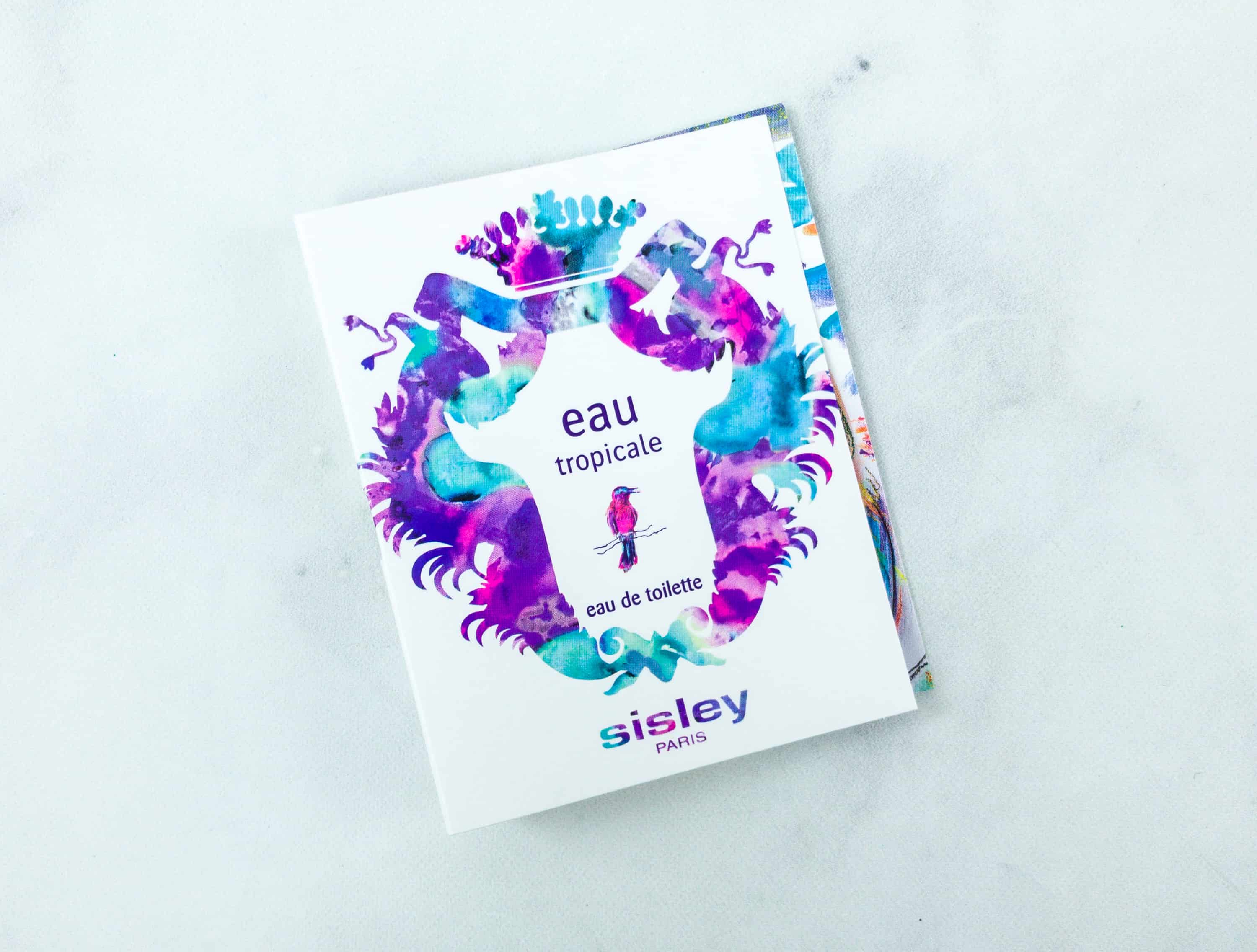 Sisley Paris Eau Tropicale 0.04oz ($3.36) This perfume is inspired by the scent of sultry atmosphere after a tropical rainstorm.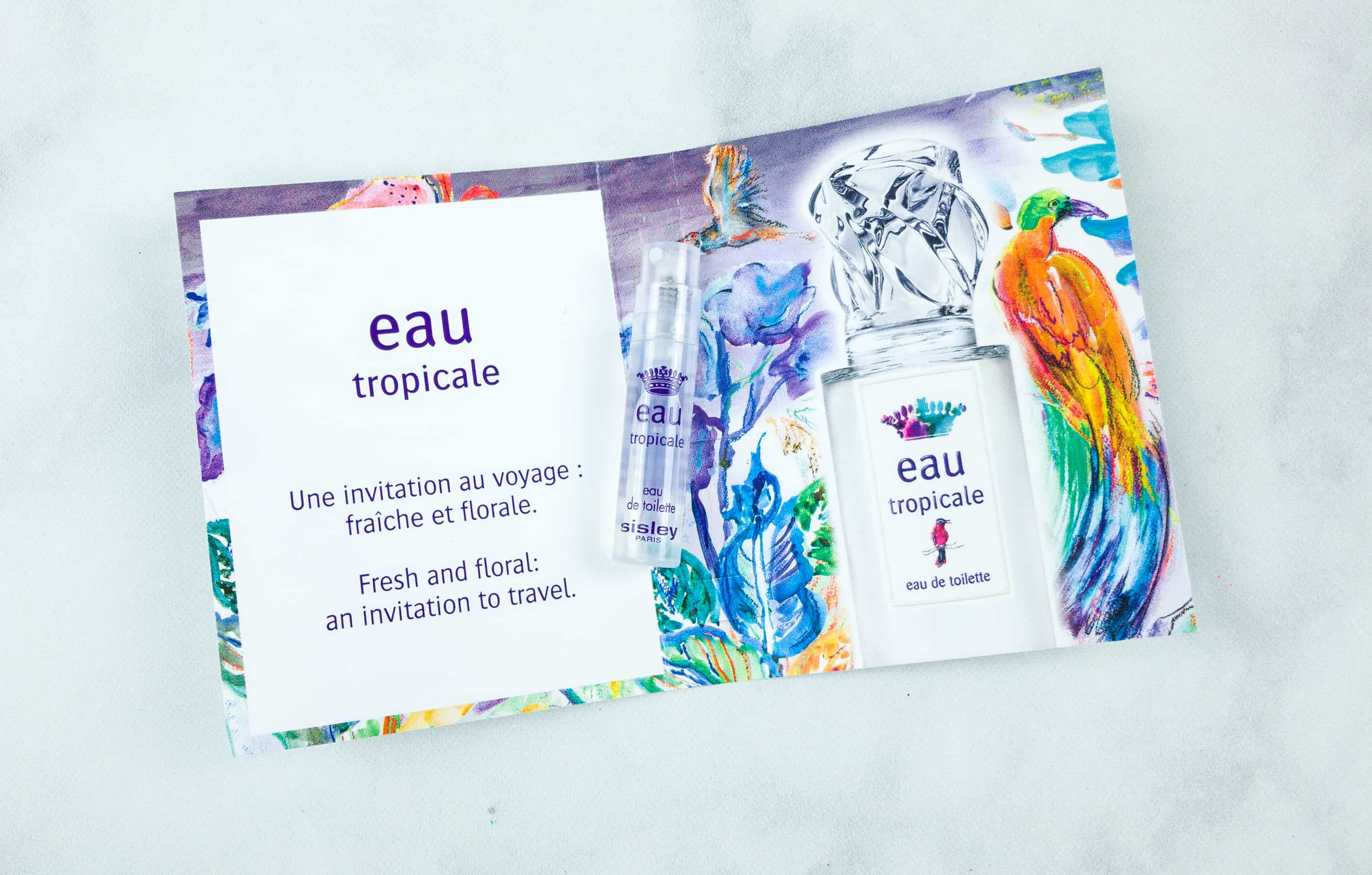 The scent is very feminine with the combination of fresh, floral, and woody notes. Bergamot notes seem to be a standout with violet leaf and cedar as its base.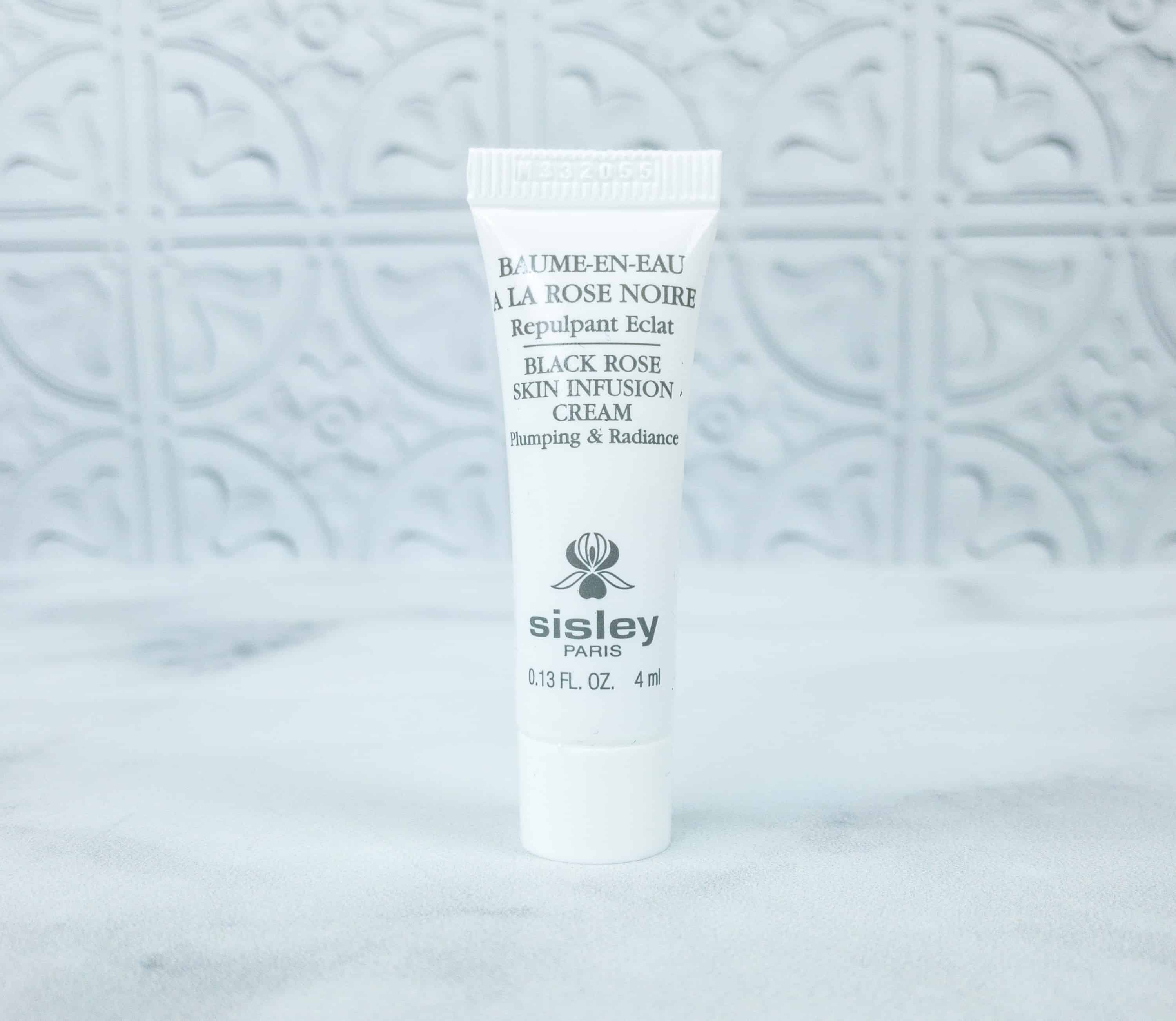 Sisley Paris Black Rose Skin Infusion Cream 0.13oz ($15) Formulated to bring back your skin's radiance, this daily skin care cream has a sensorial texture that results from a silky formula that transforms into micro-droplets of water and then permeates to the skin to hydrate it and make it rejuvenated from within. It has rose water, shea, and camelina oils that bring freshness and long-lasting comfort to your skin. It also has hibiscus flower and alpine rose extract rich in powerful antioxidants to combat dull skin. The cream is suited for all skin types, even the most sensitive ones.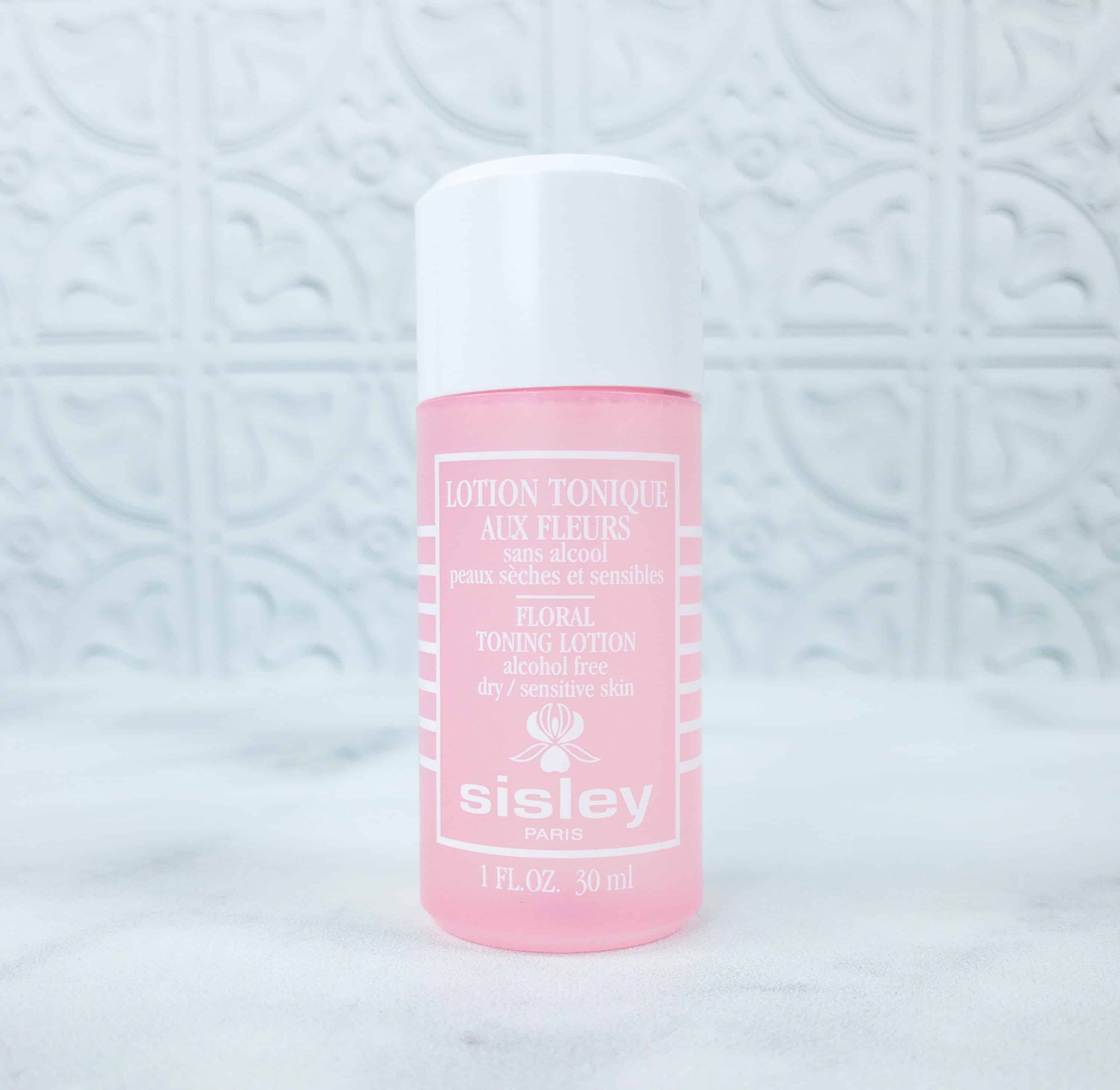 Sisley Paris Floral Toning Lotion 1oz ($12.26) Alcohol-free, this botanical toning lotion helps soothe and tone the skin without drying. It is packed with rose, cornflower, and witch hazel extracts. The formula preps the skin to serve as a good base for other products so they can easily be absorbed.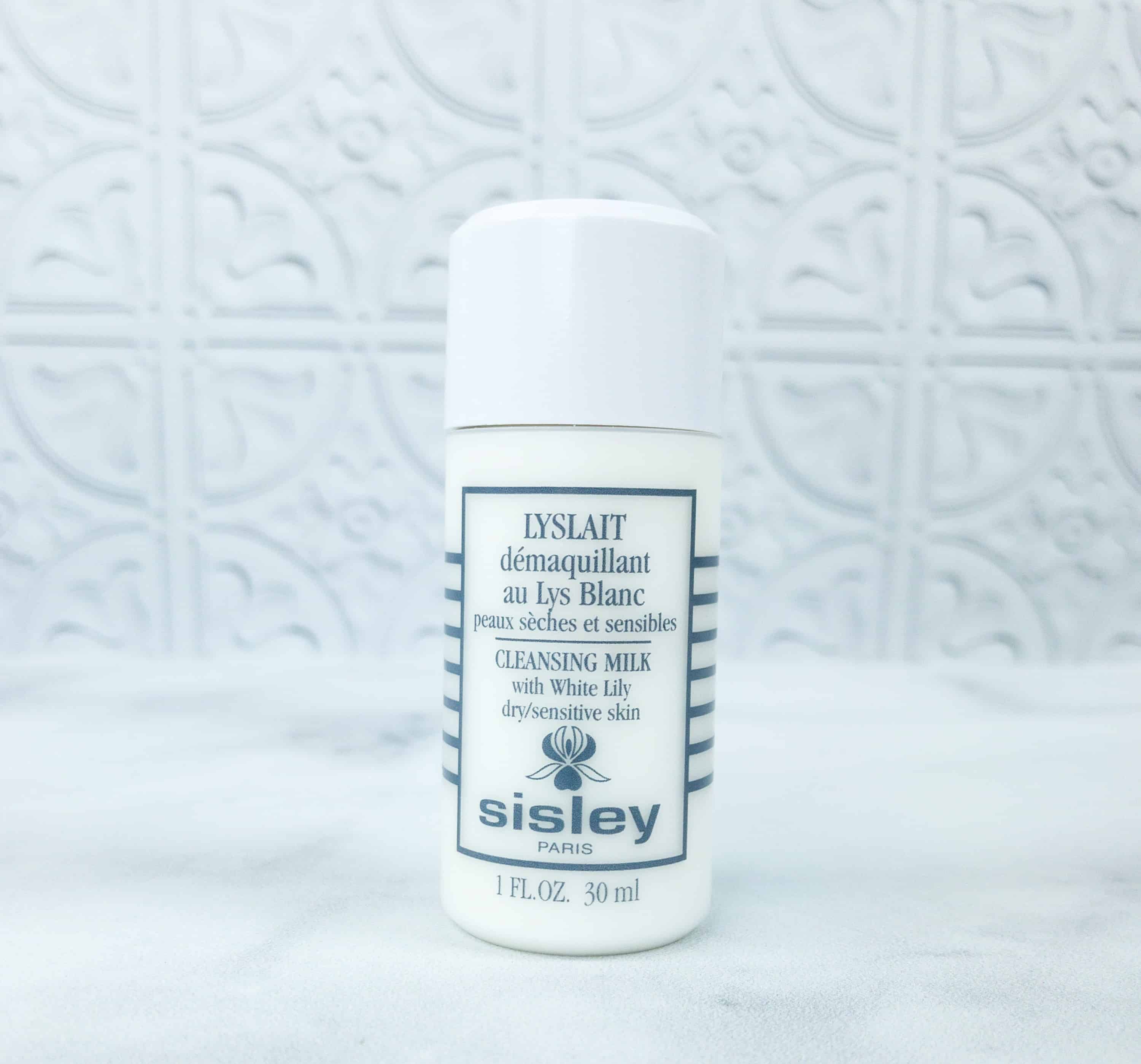 Sisley Paris Lyslait Cleansing Milk 1oz ($14.29) It's a rich creamy cleanser that makes the skin soft and radiant. I love how it dissolves makeup easily while maintaining the skin's natural moisture. Its key ingredient is white lily that leaves soft and supple even in first application. Also, it doesn't leave an oily residue.
I got $47 worth of products from this $10 subscription. It's a good deal in any way you look at it especially when they feature products or brands from upscale stores but a lot lower value than previous months. The Flower Power theme wasn't a stretch and indeed very evident because all of the ingredients of this loot is flower-derived. All of them smelled so good and work so well for the skin. Imagine the full size of all of these and it's like having a spa day every day.
What do you think of the Sisley Paris subscription? Have you tried any products from this company before?
Visit Sisley Paris Beauty Box to subscribe or find out more!