Sanaya Set is a quarterly self-care subscription box that sends a seasonal collection of curated lifestyle products curated by a trio of first-generation South Asian women. The subscription is $99 and 10% of net proceeds is donated to charity. They collaborate and give back to organizations that have positive impacts on social justice, intersectional feminism, and values aligned with those causes.
We focus on sourcing predominantly from womxn owned businesses, with an emphasis on businesses owned by womxn of color and/or those from marginalized communities. We also work with organizations and fair trade companies who elevate womxn globally. Our goal is to spread our mission and values, while empowering womxn who are brave enough to pursue their passions.

If you don't want to commit to a subscription, it's ok! You can also buy the box for $120.
Even in the box design, Sanaya Set doesn't fail to make an impression. They promote social justice and self-care.

Everything was wrapped in tissue paper and sealed with their logo sticker.

This box is full!
They sent us a welcoming card!
What a lovely note from the curators of the box incorporating all of this season's items.
Everything in my box!

The Sari Bari Bon Boho Bag ($44) Intricate patterns in a rich red color make this bag outstanding. I love that it makes use of recycled sari, it has given the bag a distinct design.
Each Sari Bari product is marked with the name of the woman who made it and with your purchase you become a part of her freedom story.
Laxmi made our bag.  Sari Bari provides employment as a tool for freedom for women trapped in the sex trade and a means of prevention for those who are vulnerable to trafficking so these bags are triple duty – a great bag, a step up for at-risk women, and an upcycled handmade product! Excellent curation for this subscription!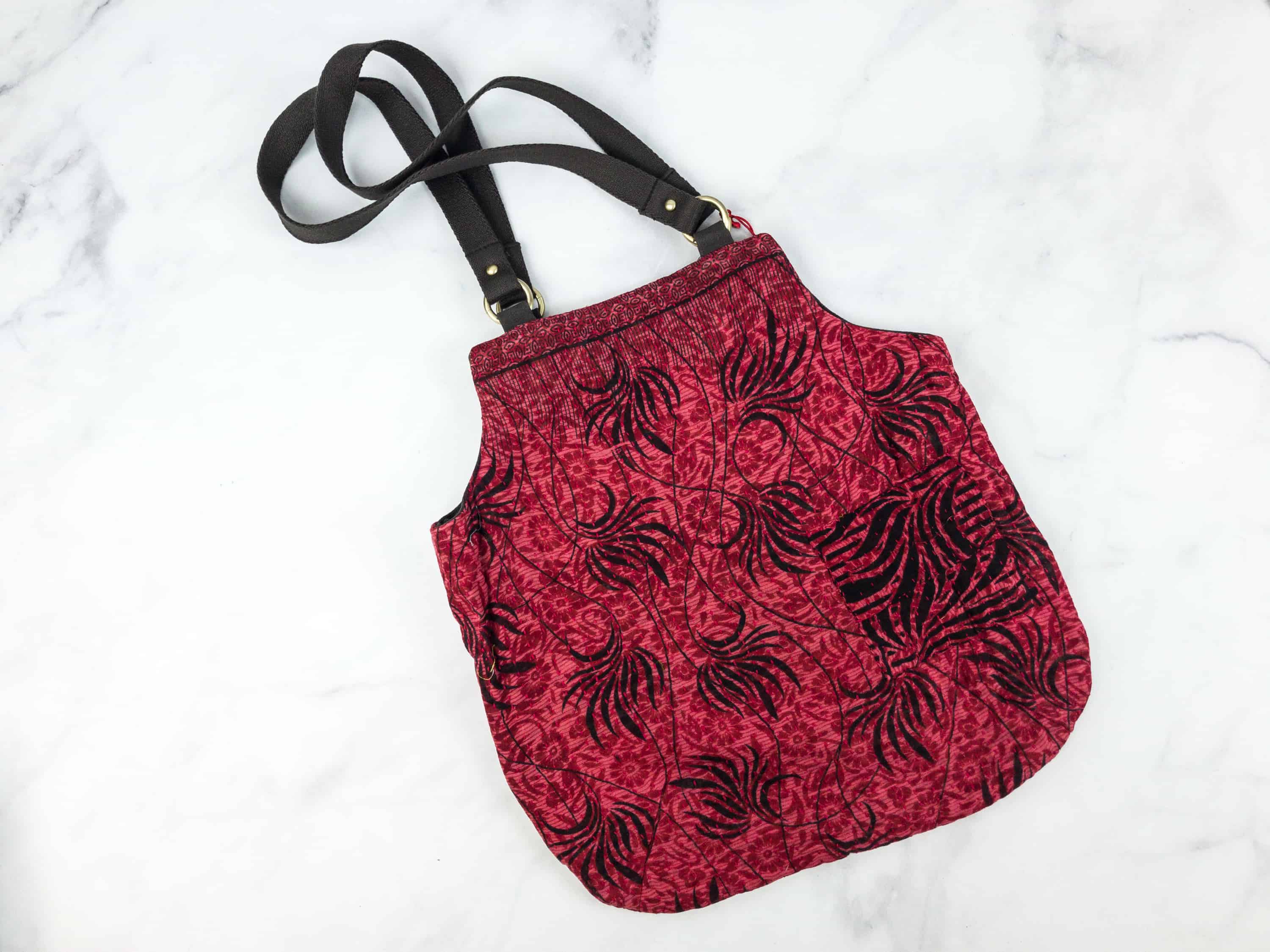 It also comes with long shoulder straps along with brass color accents to complete its look.

Another interesting feature of this Bon Boho bag is the Kantha stitching, a signature style for Sari Bari. I am loving all the details!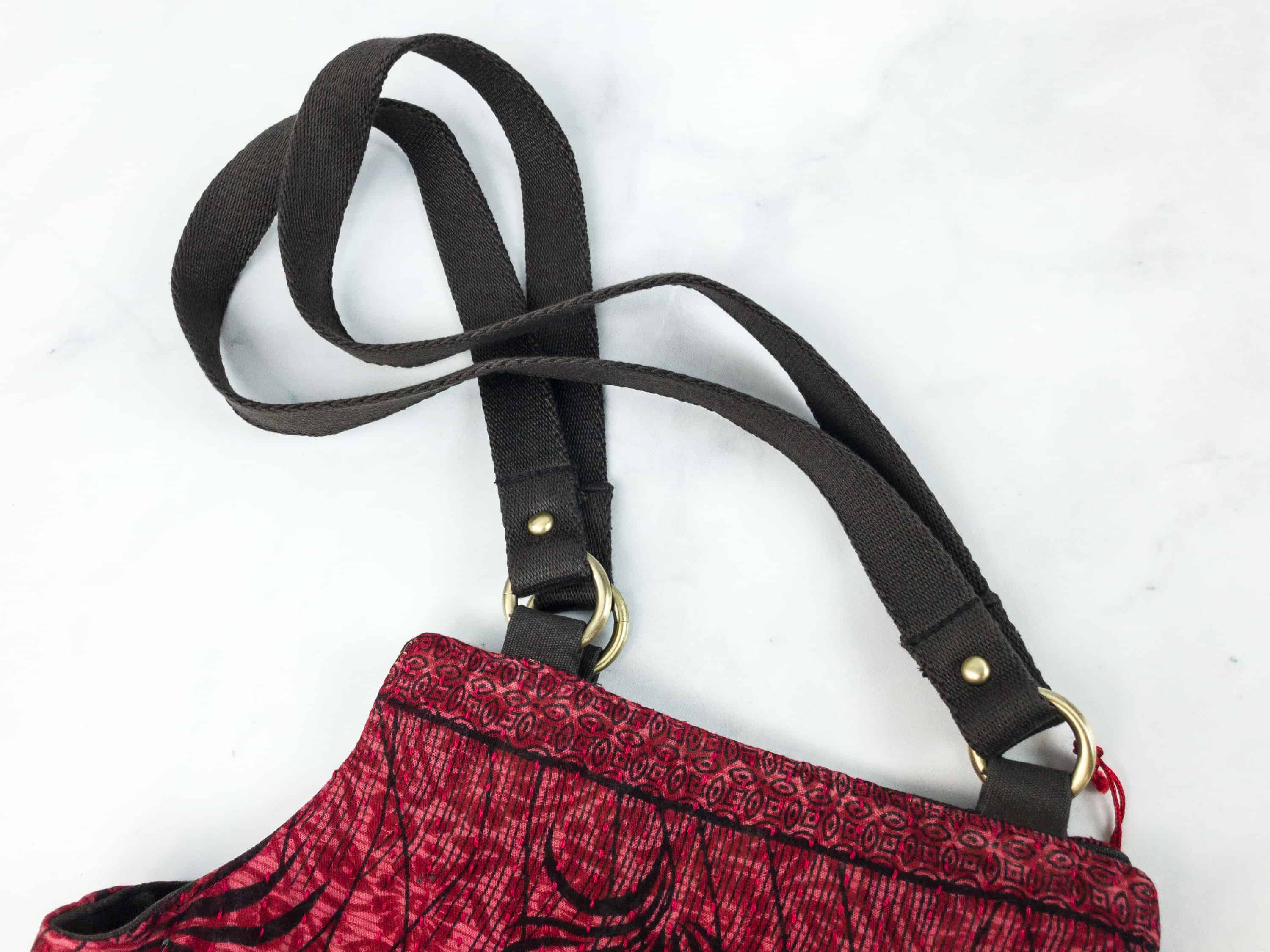 I am glad that this bag comes with a long strap because it makes it easier for me to loop it around my shoulder. This is what a bag should really be because it leaves me more room to move around.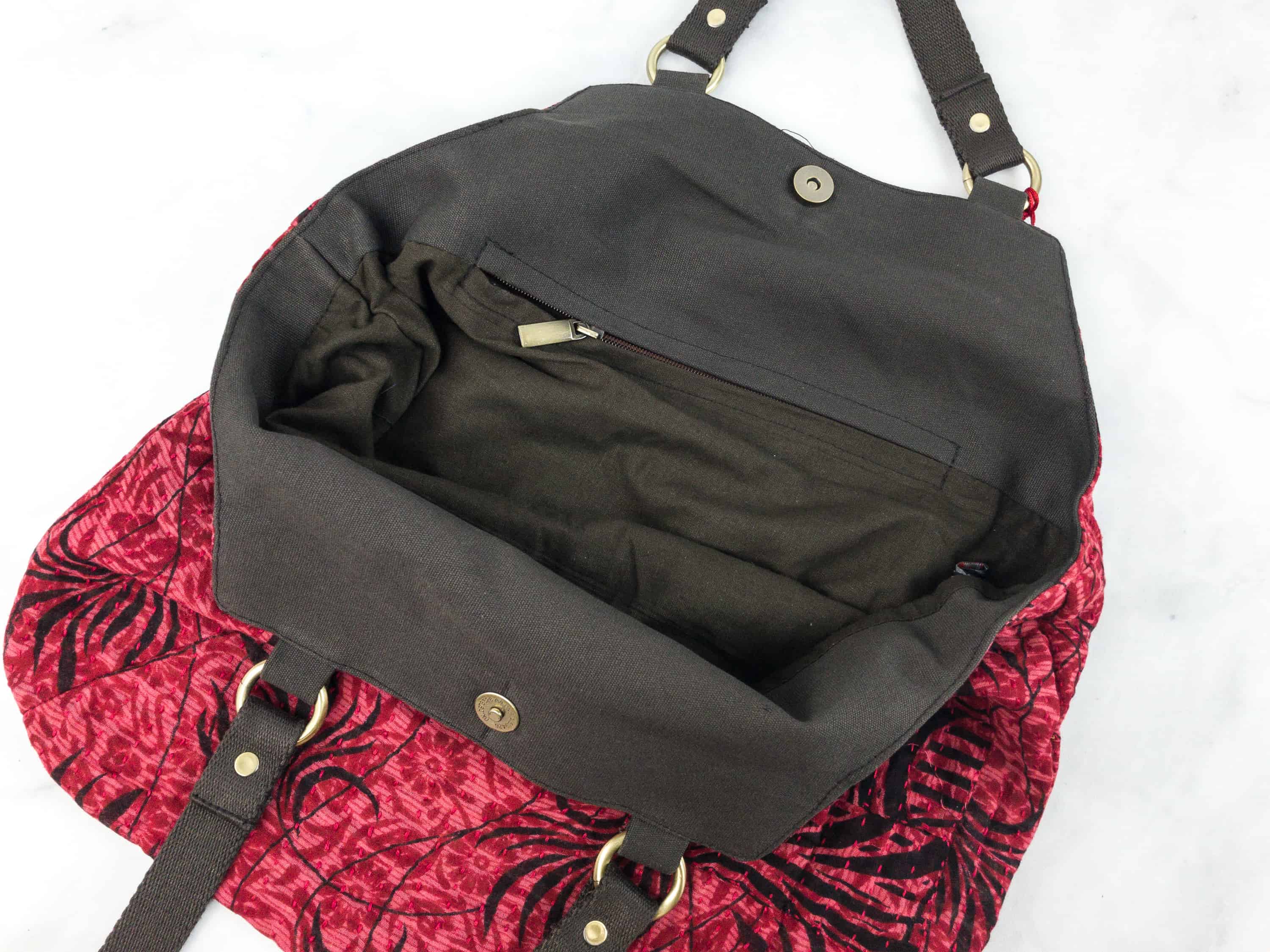 I love that the interior is lined because it gives it uniformity. There is a magnetized snap on at the top to close the bag quickly plus it has a zippered pocket inside of it too. This bag is roomy enough for my stuff! It's travel-friendly too!
Grace Eleyae Satin Pillowcase ($34.95) The black pillowcase was rolled like a pouch. It looks elegant and it saves space too.
It's made of satin, which is highly useful for keeping your hair in good condition. It doesn't have any zippers on it that can hurt your head or hair. It's so smooth and it even adds a bit of luxury to your bed.
It has an opening in the middle so you can easily slip your pillow inside of it and hide it from plain sight. No need for zippers because this one wraps around the pillow like a dream. I can't wait to use it!
Purpose Jewelry Dusk Drop ($24) This pair of drop earrings is quite impressive. It has a leaf-shaped design with black beads that seem to be filling the bottom part of the earrings. The gold frame really sets this pair beautifully.
Also included is an information card from Purpose, which gives a bit of background to their accessories. It appears that this pair was made by someone who was a victim of human trafficking but has found a purpose in her life by making unique pieces of jewelry. It is such a touching story!
I love how the beads seem to cascade at the bottom of the earrings. You can wear it for casual days or when you want an elegant statement piece.
Born Confused By Tanuja Desai Hidier ($11.09)
Dimple Lala doesn't know what to think. She's spent her whole life resisting her parents' traditions. But now she's turning seventeen and things are more complicated than ever. She's still recovering from a year-old break-up and her best friend isn't around the way she used to be. Then, to make matters worse, her parents arrange for her to meet a "suitable boy." Of course, it doesn't go well . . . until Dimple goes to a club and finds him spinning a magical web of words and music. Suddenly the suitable boy is suitable because of his sheer unsuitability. Complications ensue.

This is a story about finding yourself, finding your friends, finding love, and finding your culture — sometimes where you least expect it.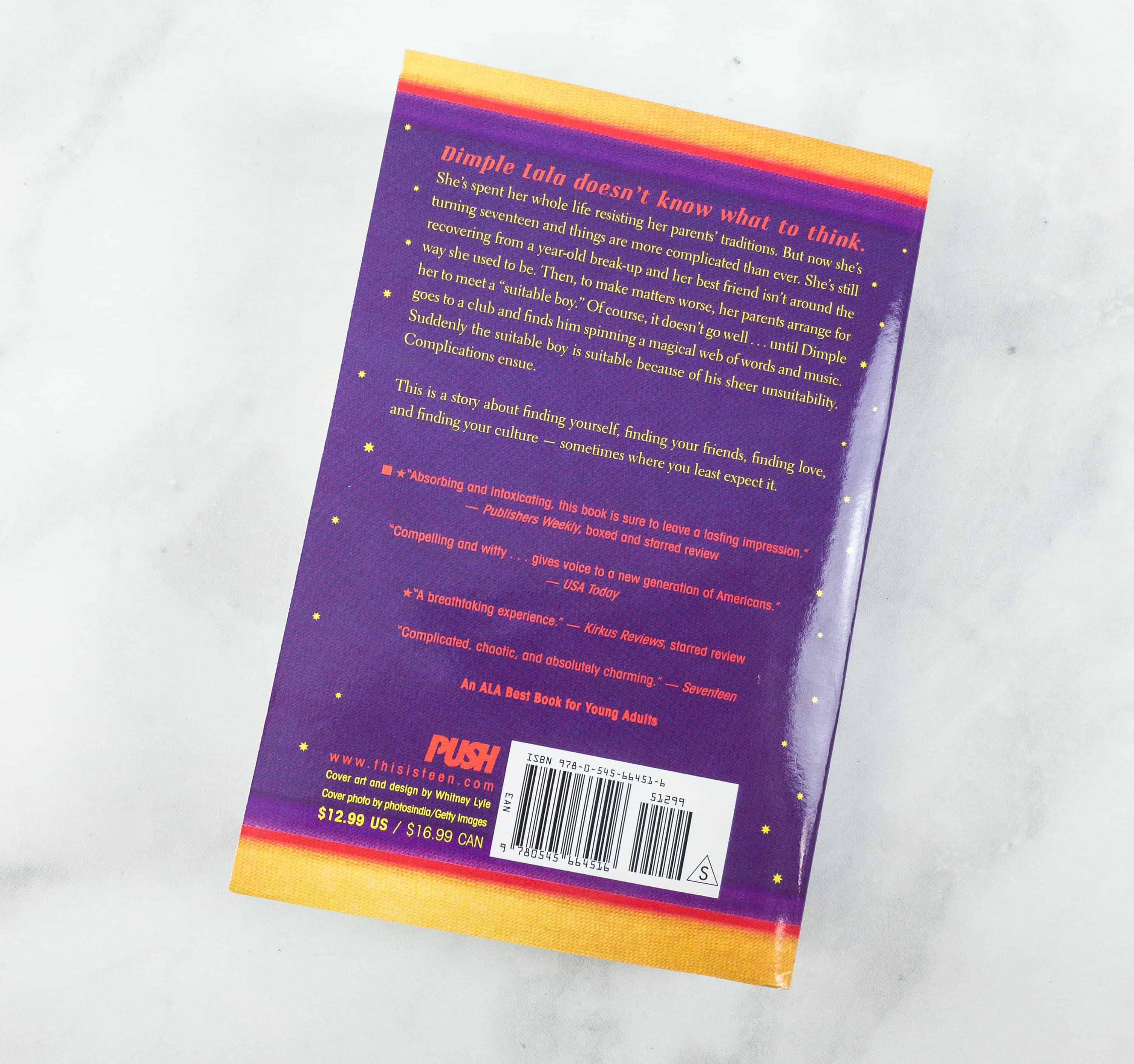 It's a Young Adult book, featuring the story of an Indian girl who is trying to fit in.
The book was signed by the author!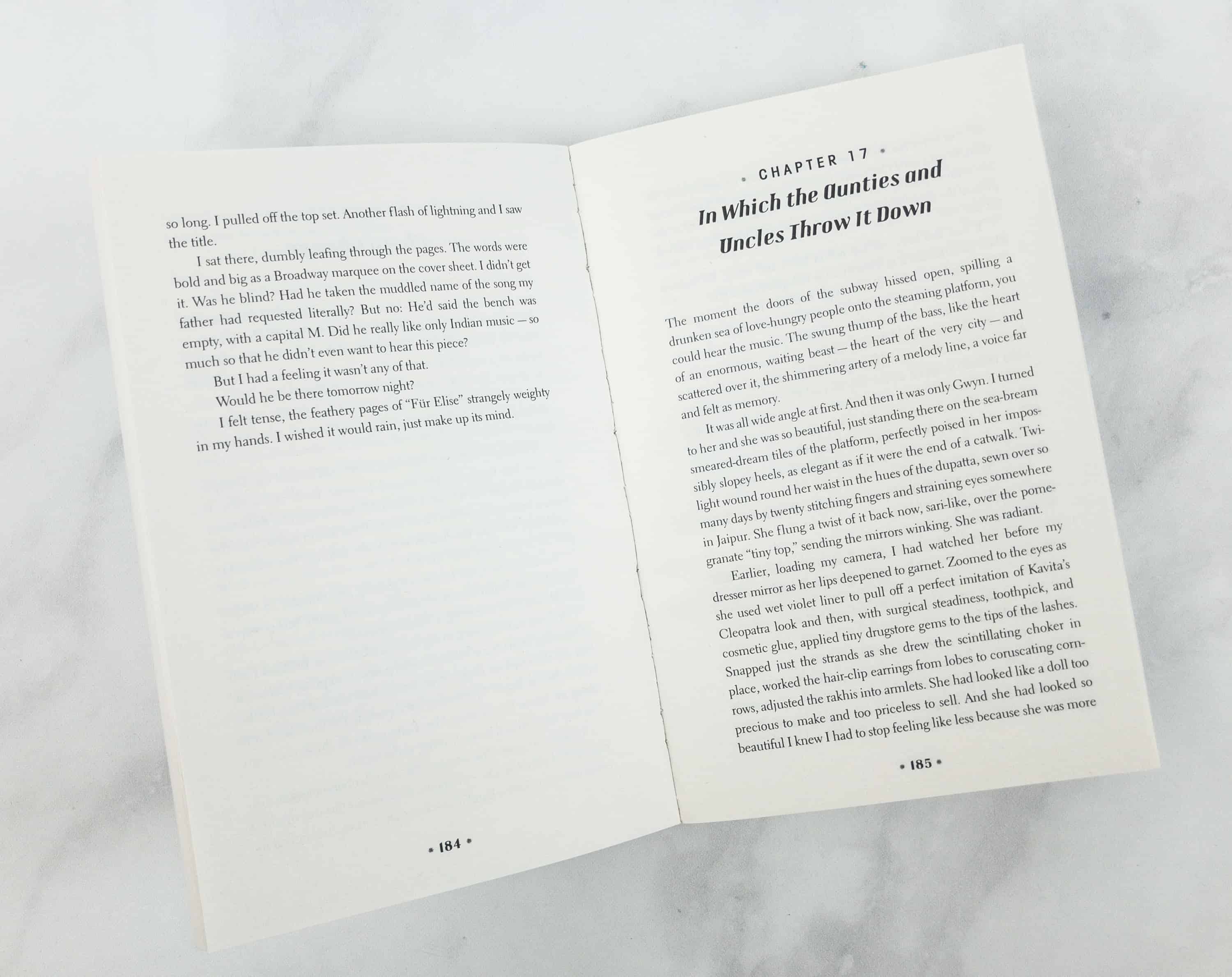 The style of writing is fitting for older teens, while the issues tackled in the book are really timely.
Alma Botanicals Luminous Glow Botanical & Clay Mask ($22) The clay mask was packed in an eco-friendly box.
It's a promising skincare ritual, made with a combination of clay and botanicals that have been specially formulated to detoxify as well as nourish the skin. To use this mask, you should mix a spoonful of it with yogurt, water or honey to make a paste. Apply on your skin and leave for about 15 to 20 minutes. Rinse afterward with warm water.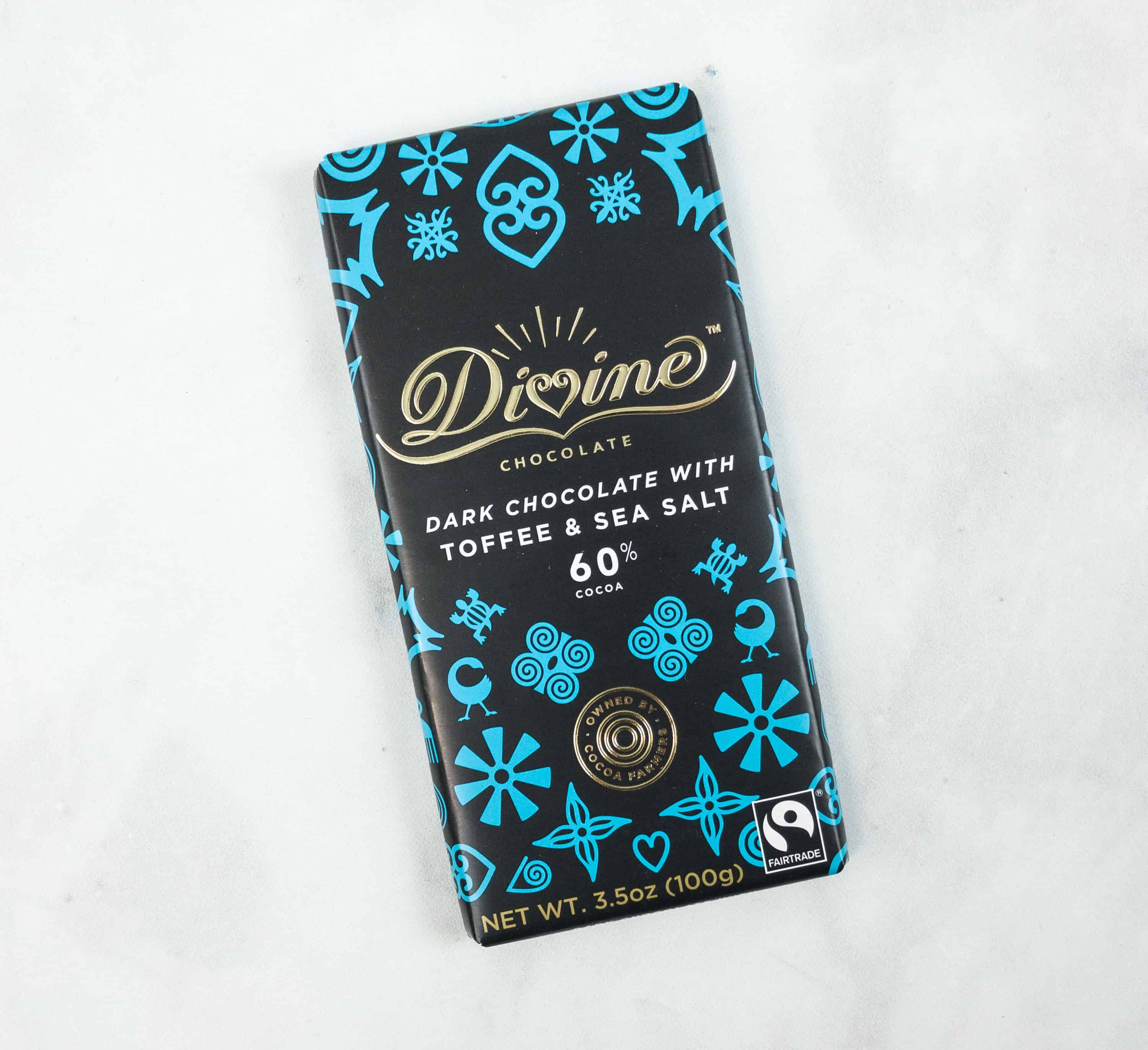 Divine Chocolate Dark Chocolate With Toffee & Salt 60% Cocoa ($3.99) I am thrilled to find such a beautifully packaged dark chocolate in this box. The combination of dark chocolate, sea salt, and toffee is mouthwatering!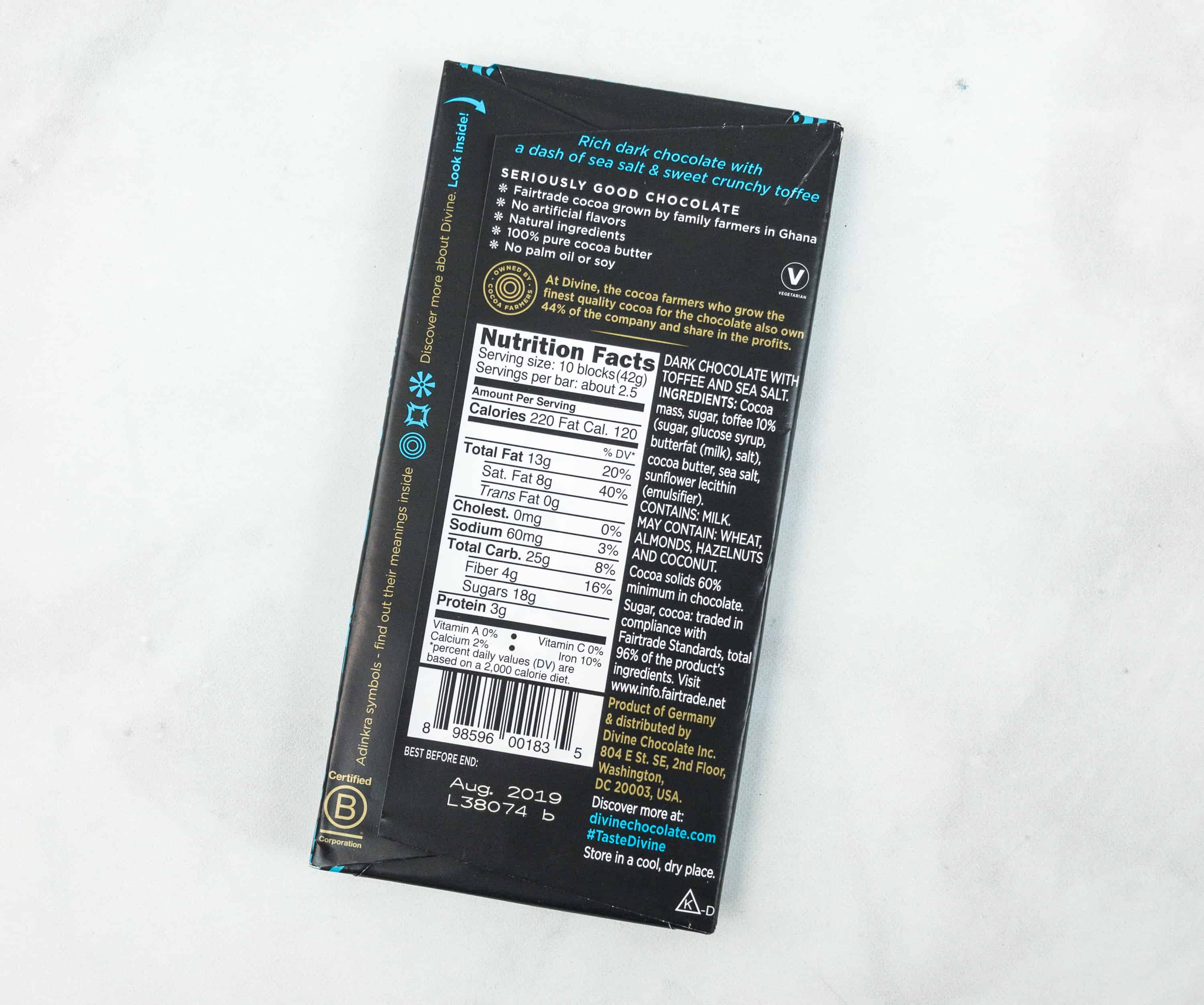 It appears that this delicacy is made from all natural ingredients. No artificial flavoring for this fair trade goodie.
The wrapper itself contains a bit of information about what Divine chocolate is all about. It's really nice to get to know the people behind such a sweet treat.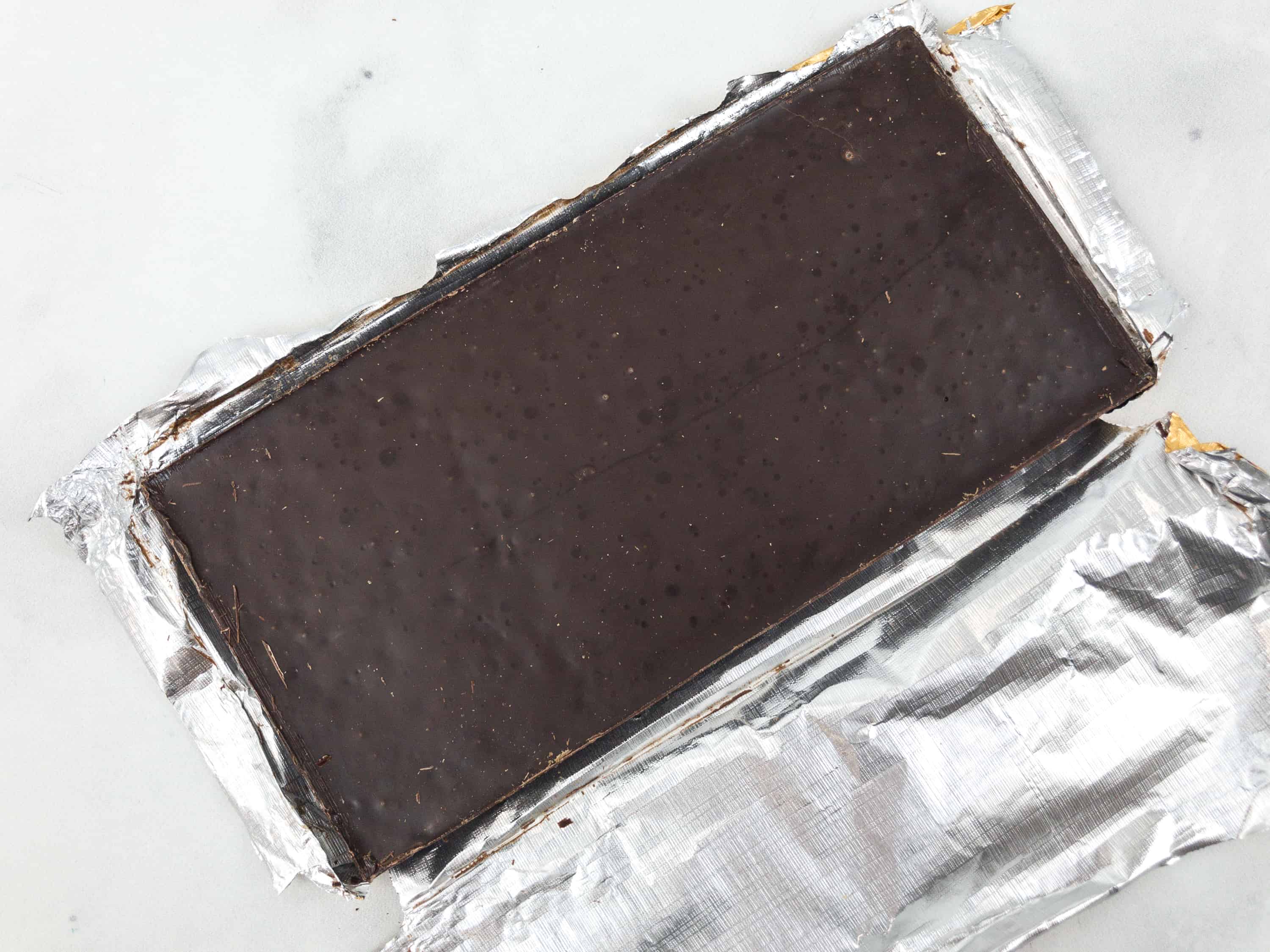 It's 70% dark chocolate!
The chocolate bar is already divided into small squares so it's easier to share.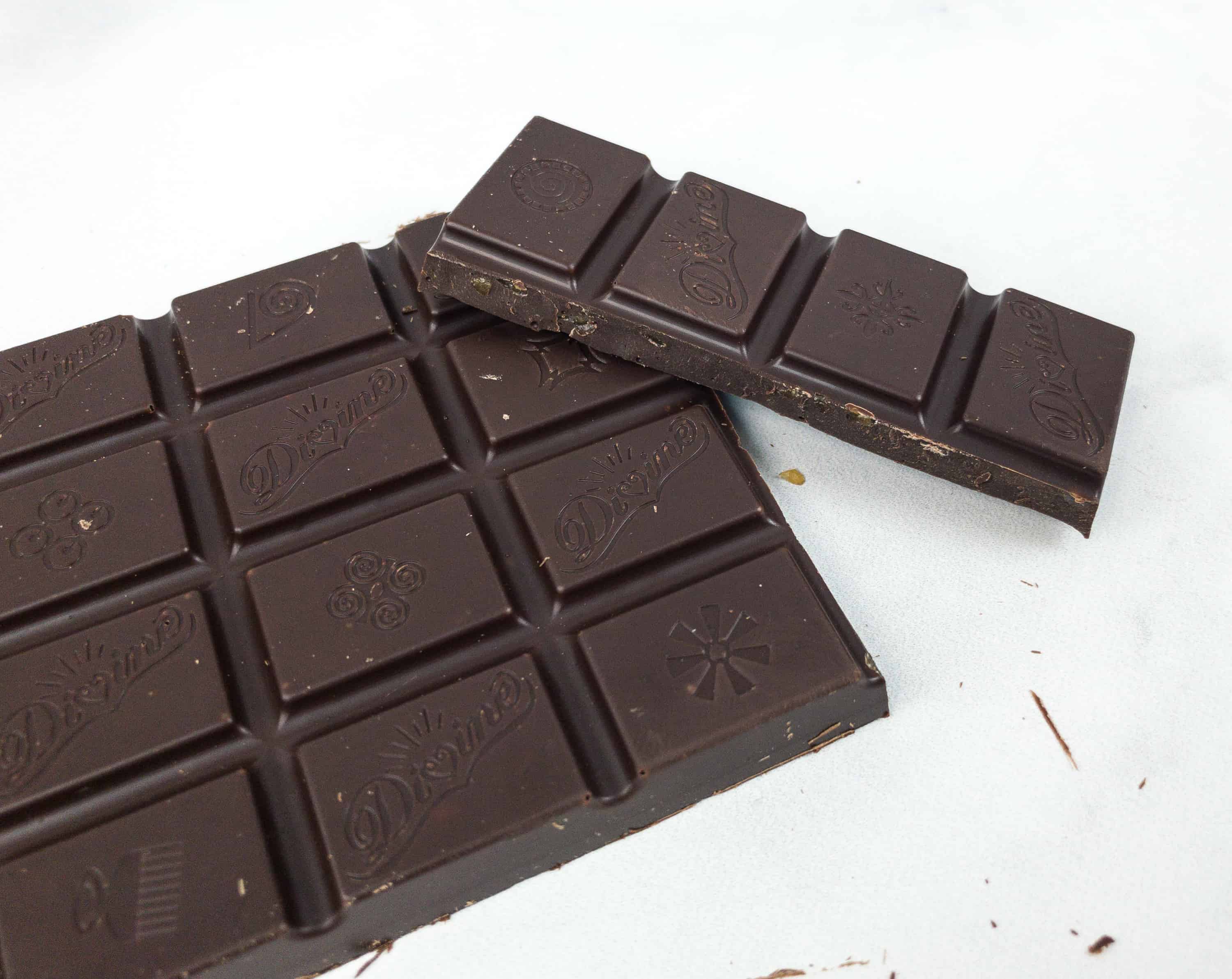 The crunch of toffee makes it even more fun to nibble on.
The Summer box is still available and 10% of the net proceeds from Sanaya Set Summer 2018 goes to OneAmerica.
OneAmerica envisions a peaceful world where every person's rights and dignity are respected, where communities appreciate differences and stand together for justice and equality, and where each person contributes to the common good.
Sanaya Set is a unique subscription box for me. It is filled not just with useful items but also with a sweet treat, accessories, and some pampering items. I love that each piece in this box is handmade and that each one has a story behind it. This is a special and empowering subscription with great items and an even better mission!
Any thoughts about the Sanaya Set?