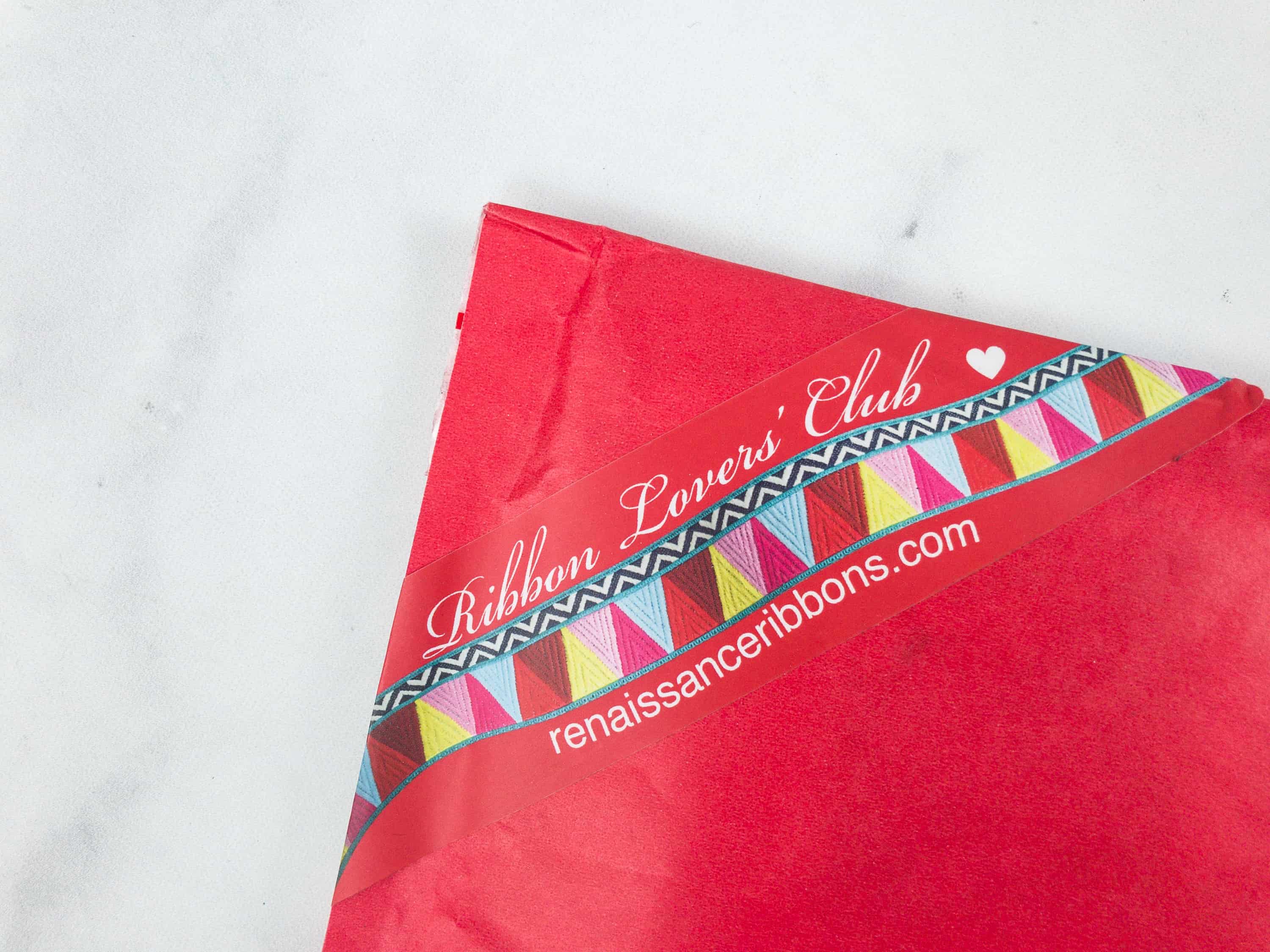 Ribbon Lovers' Club is a monthly subscription of woven ribbons from Renaissance Ribbons. The monthly selection will alternate between a seasonal theme or a specific textile designer. As an inspiration, they offer many project ideas you can do with the selection, as well as instructions on how to make them. The subscription starts at $25, shipping is free within the US.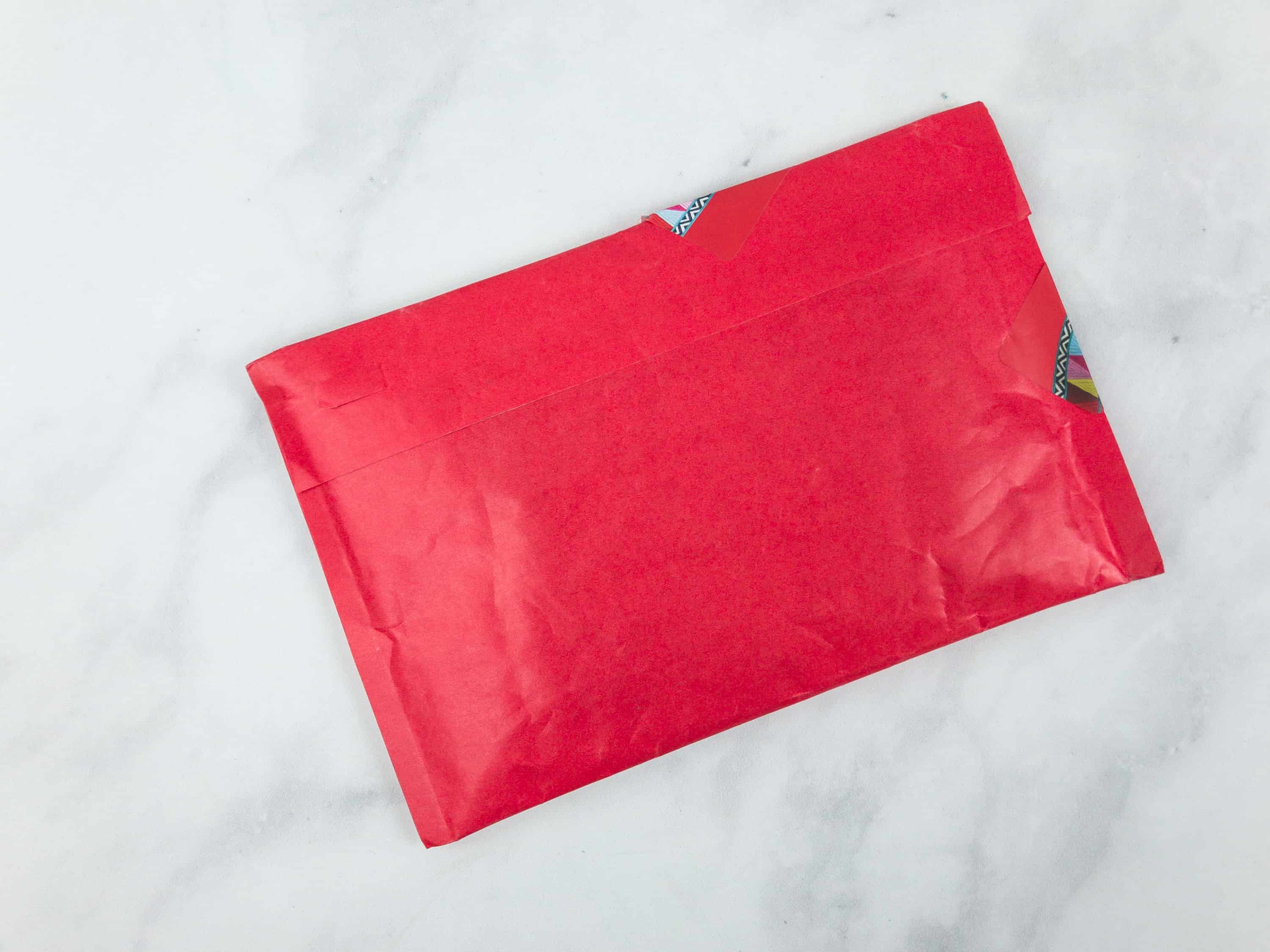 DEAL: Get 10% off storewide! Use coupon code HELLO.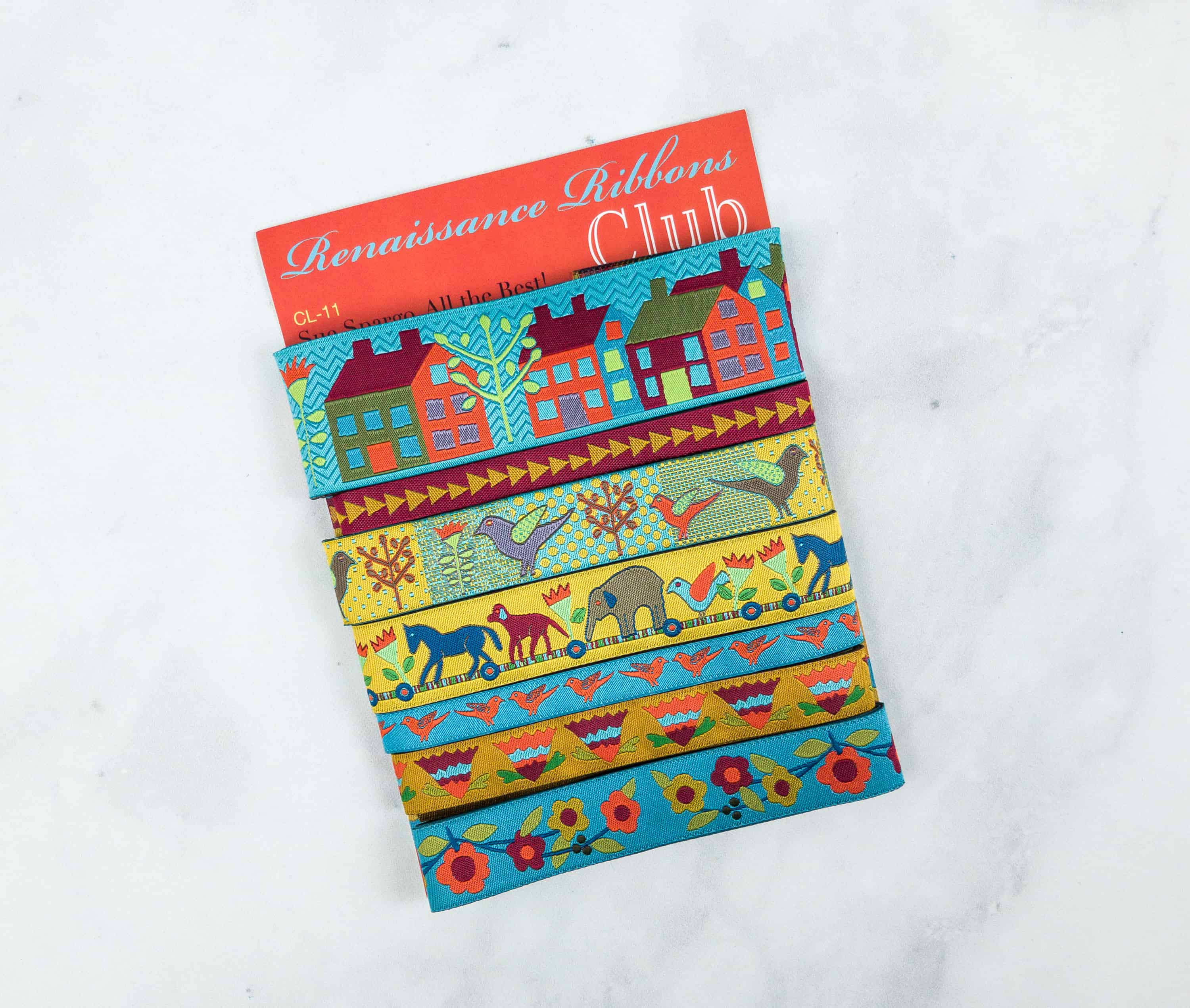 The theme for this month is SUE SPARGO, ALL THE BEST! There are 6 colorful ribbons in the pack. They are all jacquard ribbons made of polyester. Since last month was thematic, this month is a specific designer!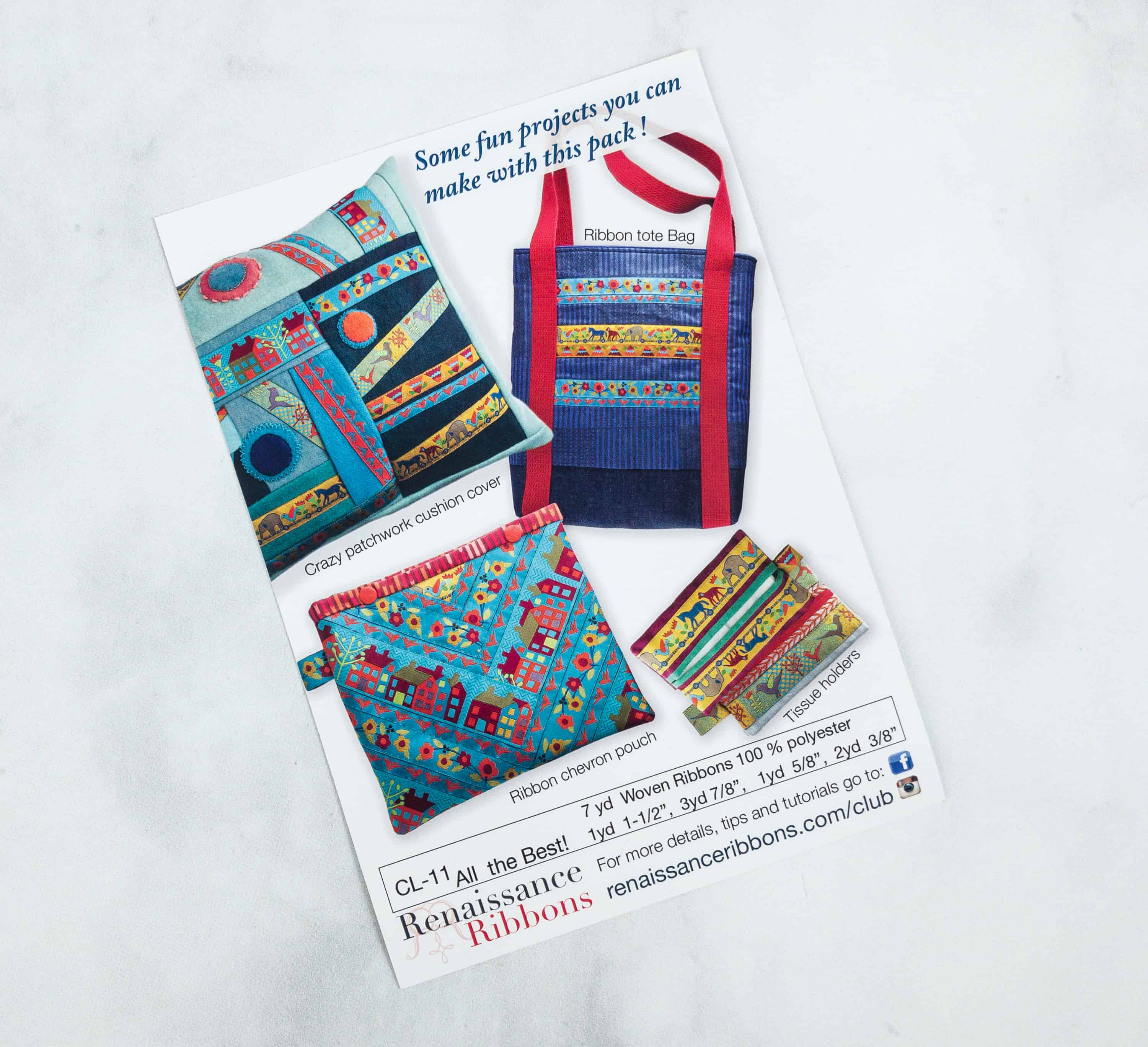 Jacquard ribbons are colorful accessories that can be used on all sorts of DIY projects such as dressing up your pillows, totes, wallets and the like. You might be surprised on how much you can do with these ribbons! You can pick up lots of ribbon-y ideas in their project gallery!
You can use these ribbons on whichever purpose you deem fit!
Rennaissance Ribbons By Sue Spargo. Sue Spargo's works are inspired by her love of primitive artwork during her childhood while she was in South Africa. She has received recognition because of her needlework with many seeking her out to learn from her. Together with her sister, this collection she has created showcases flowers, elephants, birds, as well as other graphic patterns that are just beautiful, and seem to combine traditional American & English motifs with themes from their childhood!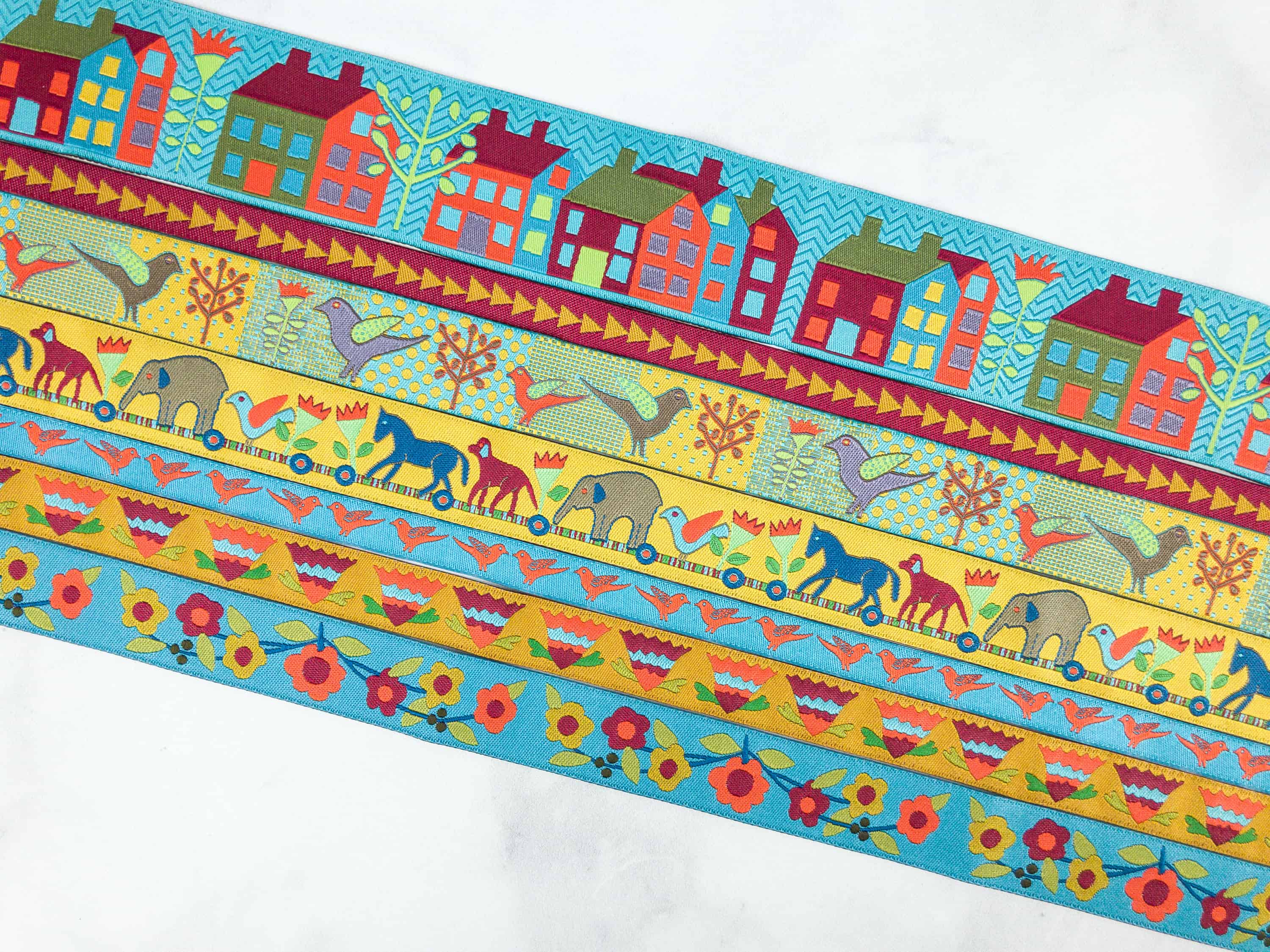 Renaissance Ribbons also provides tutorials and general inspiration to broaden your options on their use – see their private Facebook group once you're a subscriber!
I love the intricate patterns used in these ribbons by Sue Spargo from the houses to the birds and animal prints, and the flowers most of all. They center on a seasonal theme where everything comes alive. I can already imagine making my canvas tote bag have bursts of colors with these beautifully done ribbons. I can't wait to try them all!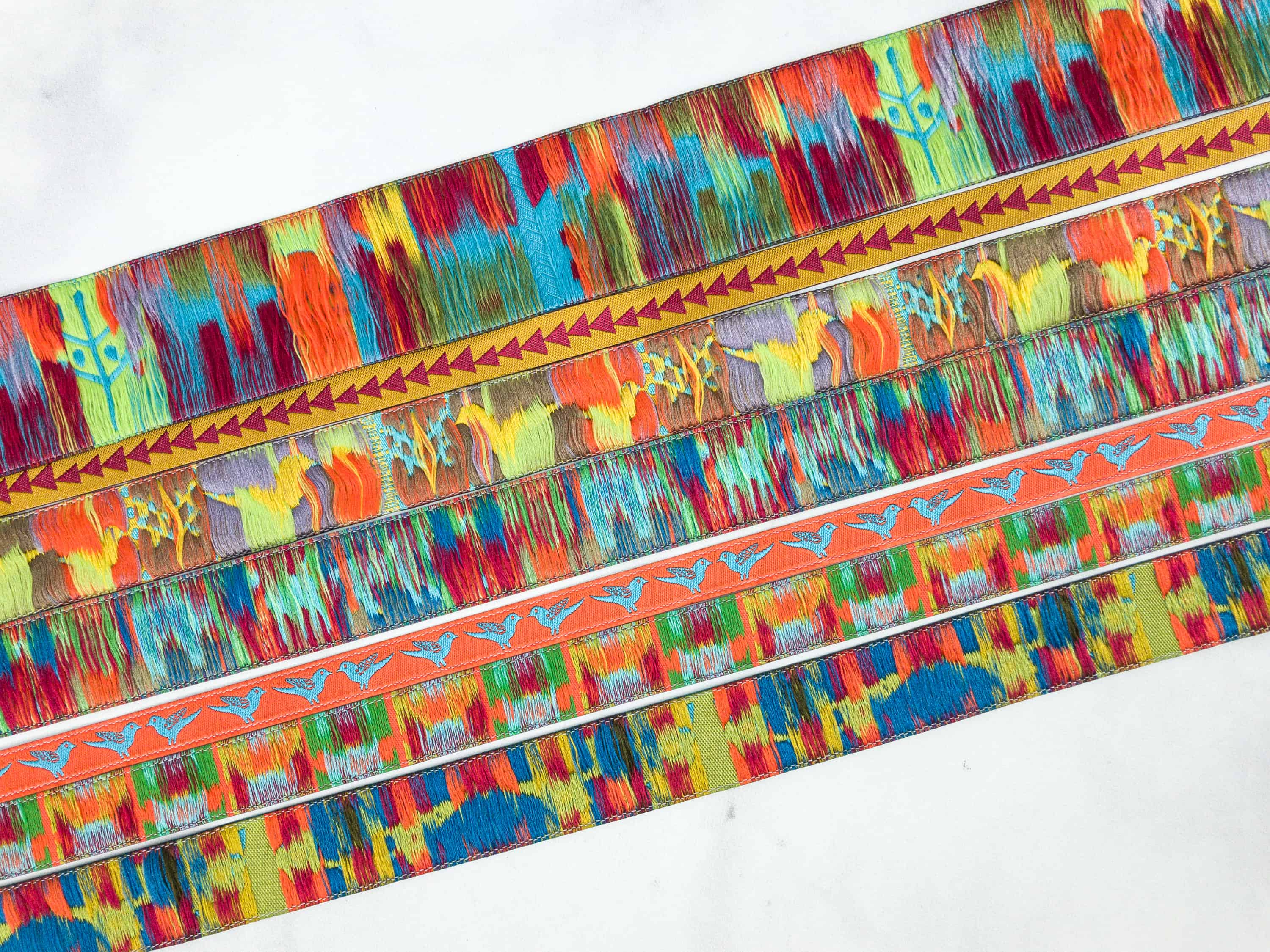 Even the back of the ribbons is mesmerizing to look at! All jacquard ribbons are like this. You can see that two of the ribbons are double sided, making them perfect for straps.
Renaissance Ribbons have delivered these beautifully-handcrafted ribbons that are perfect for dressing up your boring bags, pillows, pouches, and the like. What I love about these ribbons is that they are all exquisitely made and that there is no sign of fraying or loose thread that can get pulled. I am sure that these ribbons will be a nice addition to my craft collection as I am in need of accessories that can liven up my DIY projects.
What do you think of this month's box?
Visit Renaissance Ribbons Ribbon Lovers' Club to subscribe or find out more!