Rad Mail is a subscription box that sends cards, stickers, notepads, cupcake toppers, banners, and the like that allow users to celebrate different occasions in a fun and quirky way. Subscriptions start at $25 a month.
FYI – subscriptions close on the 17th at 11:59 AM ET so if you want to get this month's mailer, hop to it!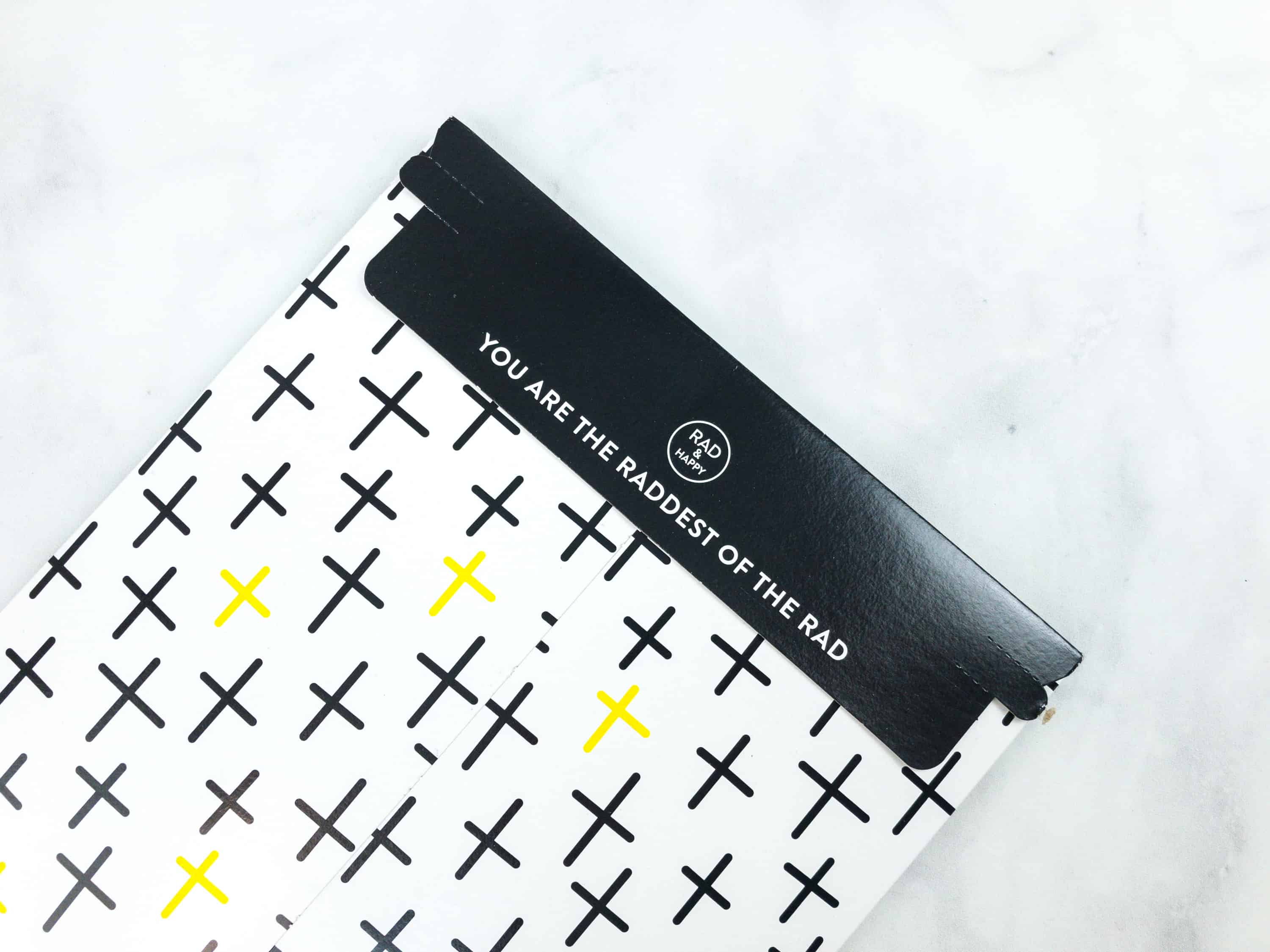 DEAL: Get $5 off on your first box! Use coupon code HELLORADMAIL.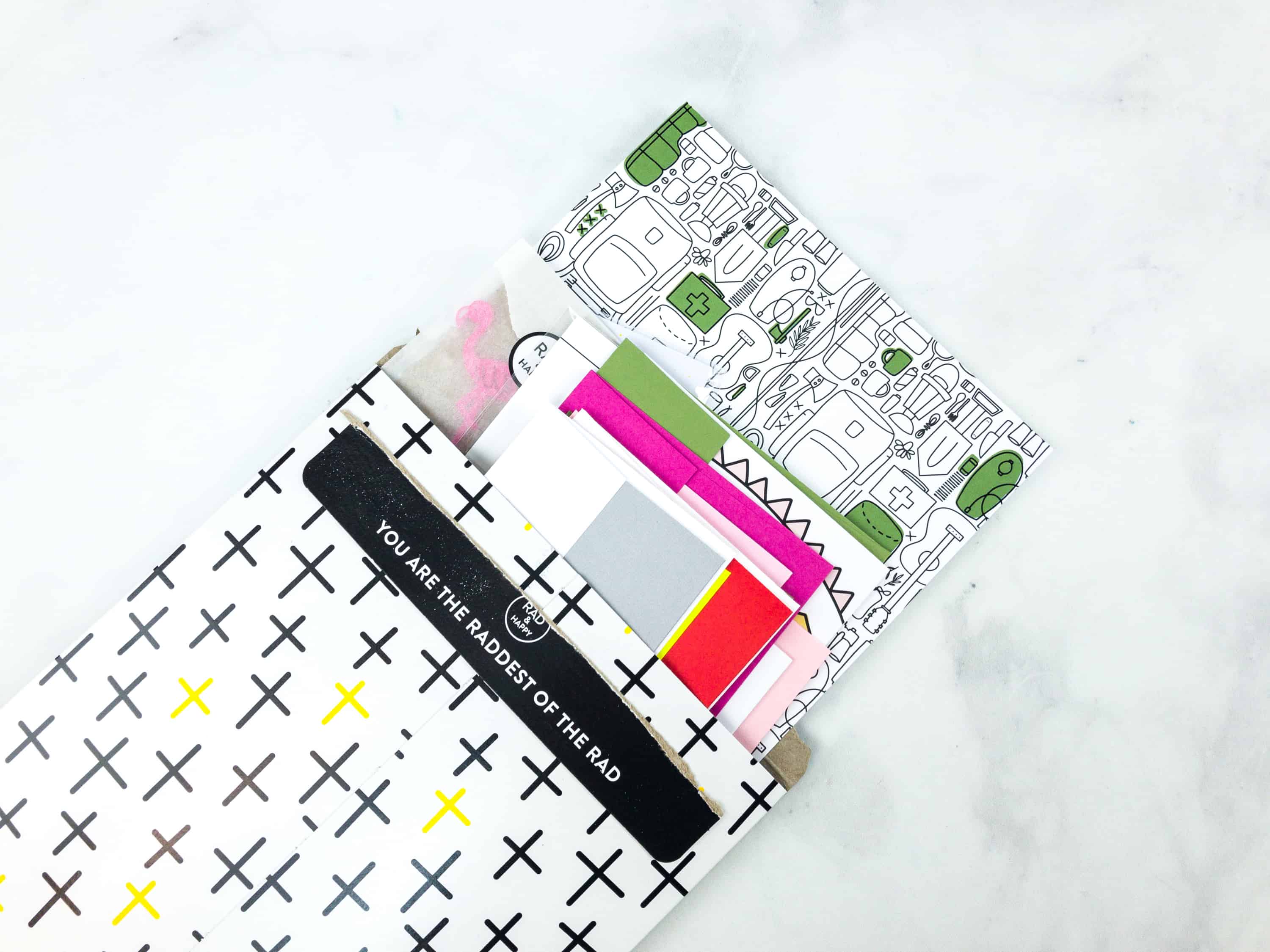 The envelope is jampacked! And I'm the raddest of the rad!
Everything in my June Rad Mail!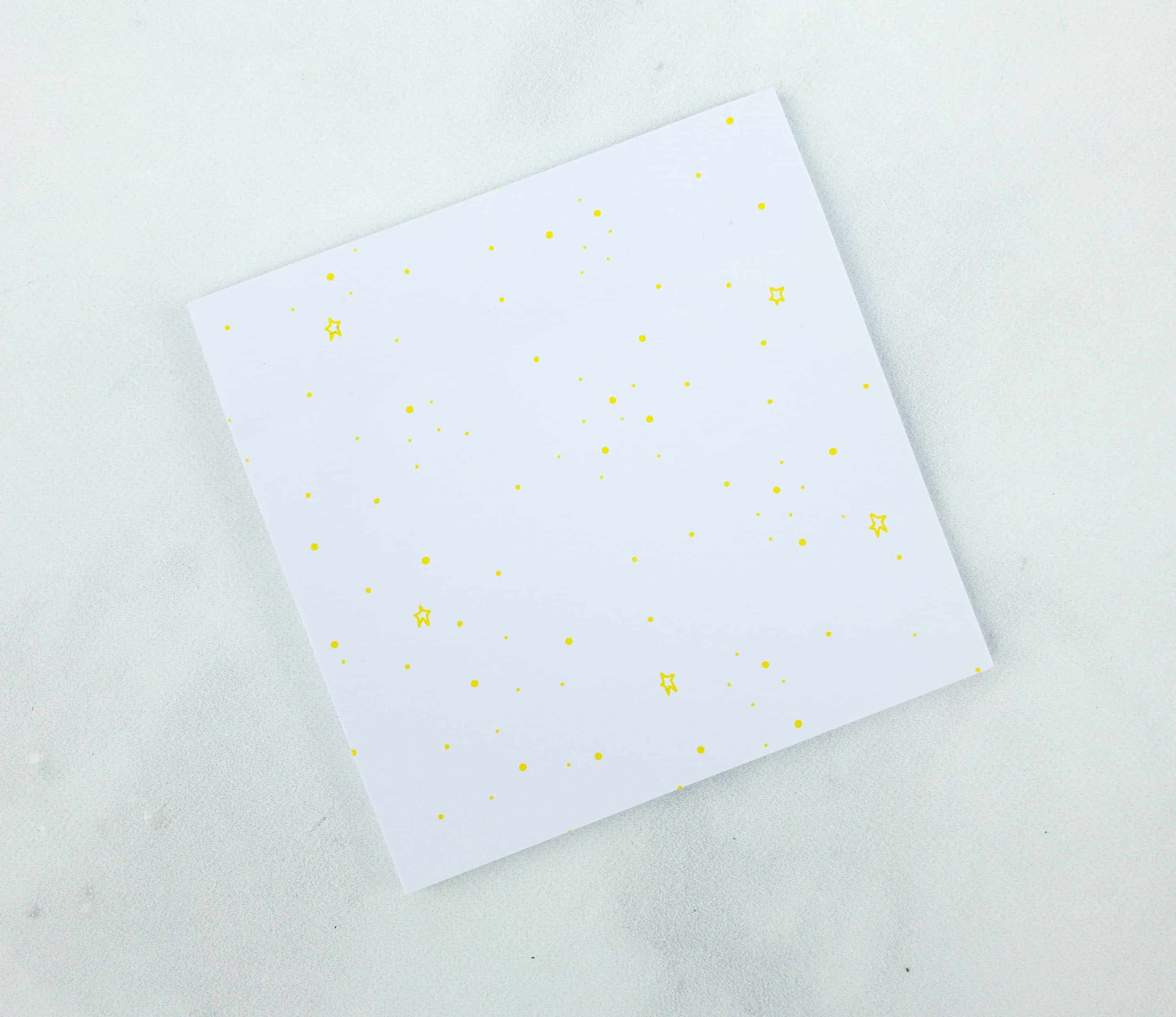 Notepad. The notepad features a yellow starburst print on high-quality paper. It's so cute!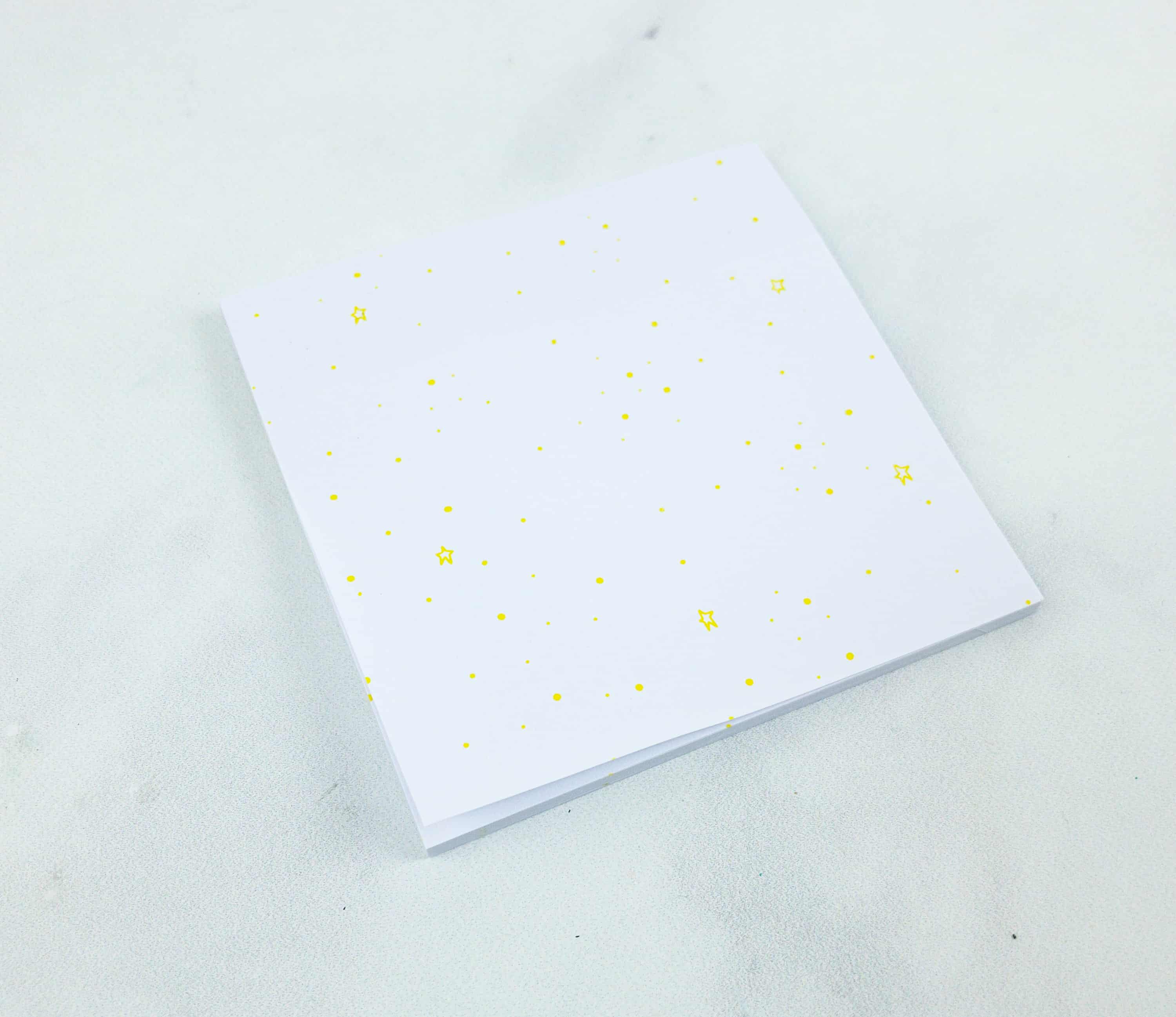 It has lots of pages I can use for writing messages, notes, to-do lists, and even for doodling. The possibilities are endless! I can't wait to use this!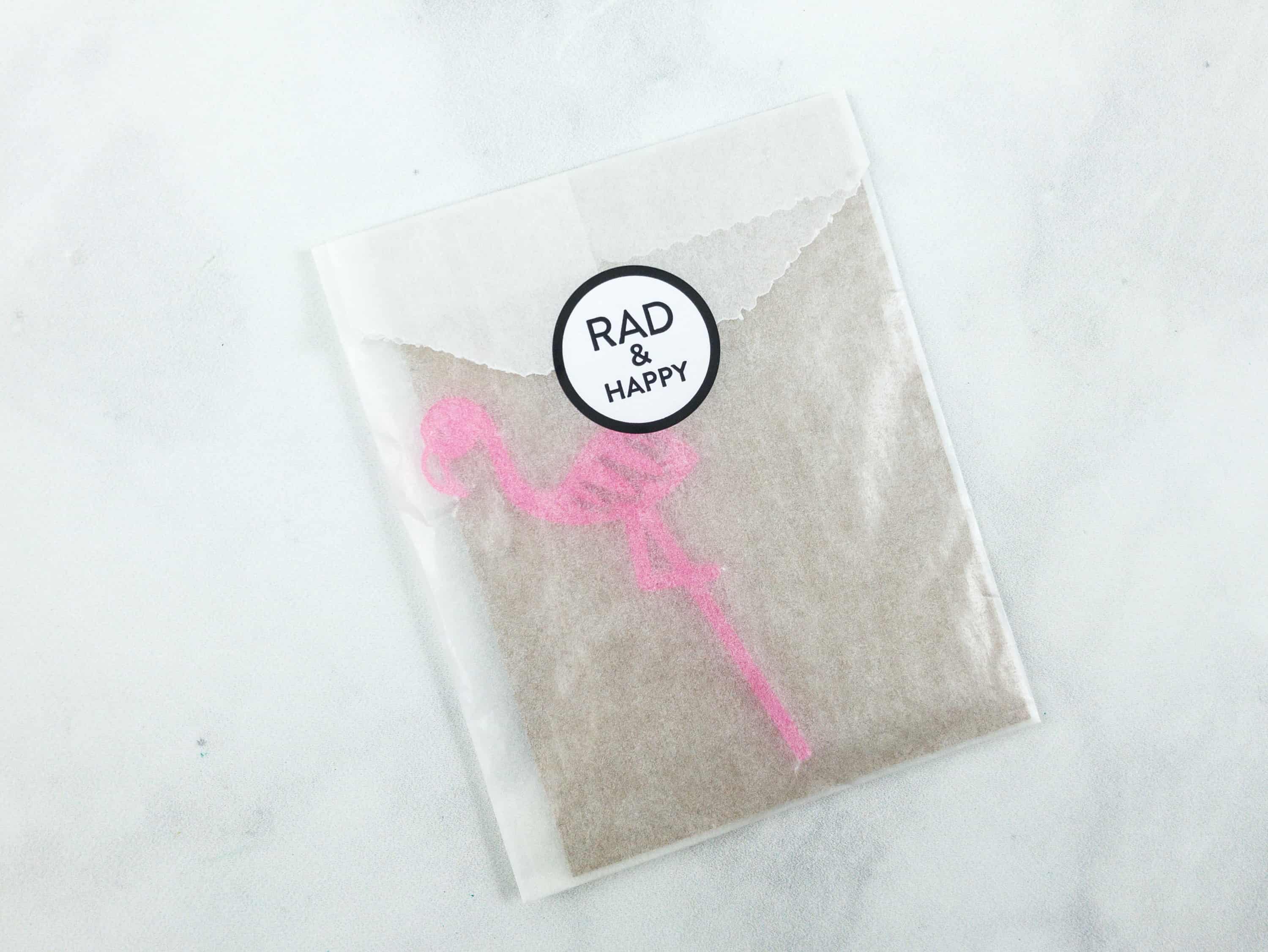 Flamingo Cupcake Topper ($1.33) It's a cute flamingo topper which arrived in its own envelope. It's a great cake accessory!
I like how this cake topper captured the essence of a flamingo with one foot raised. It is perfect for dressing up your cake no matter the occasion. Subscribers were able to purchase a whole set of these as an add-on (a journal is available too!).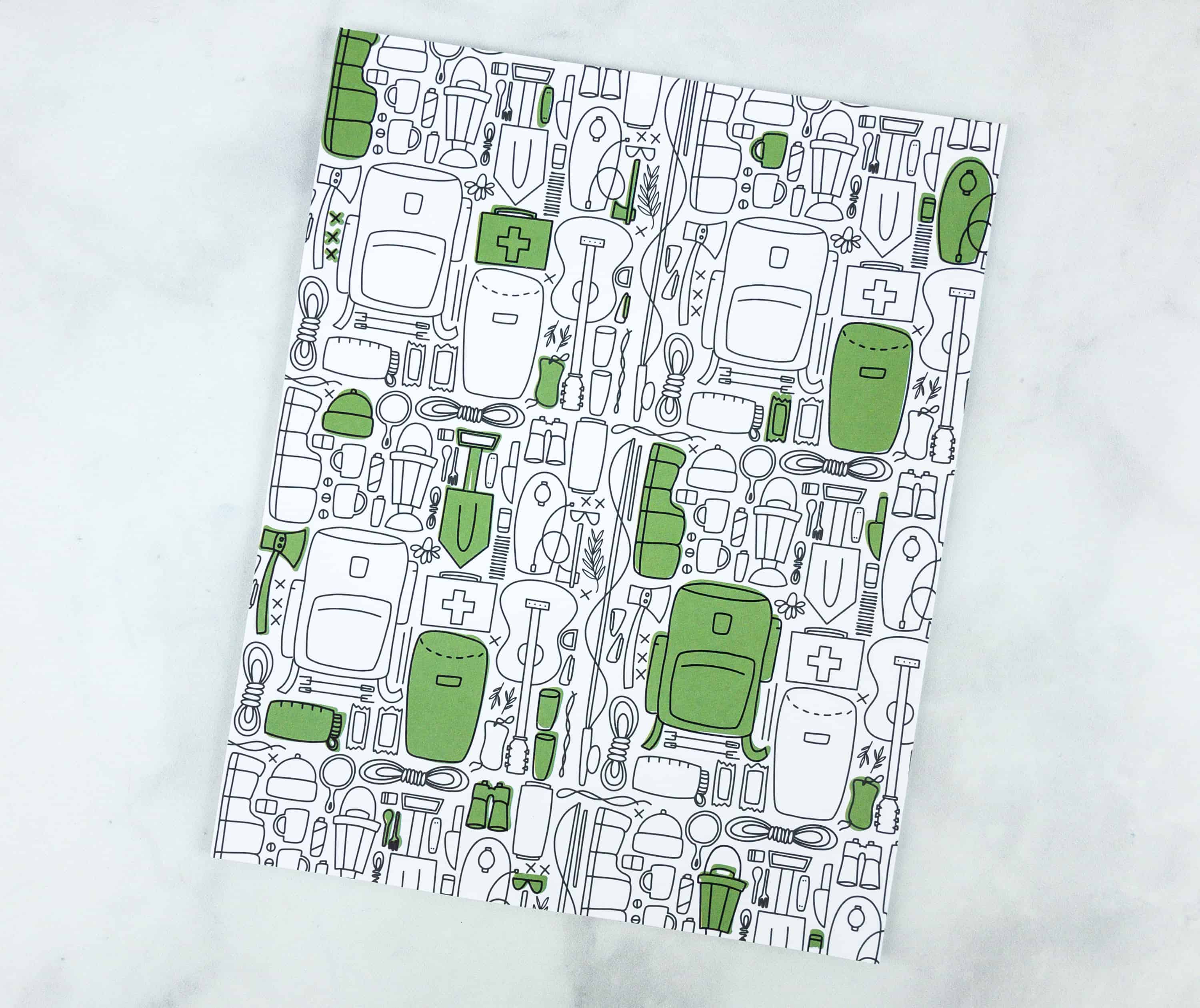 8×10 Art Print. This month's 8 x 10 art print features a doodle of various items. from guitars to medkits to shovels, to ropes to lanterns and more. Only a handful are colored in green which makes them pop out from the art print.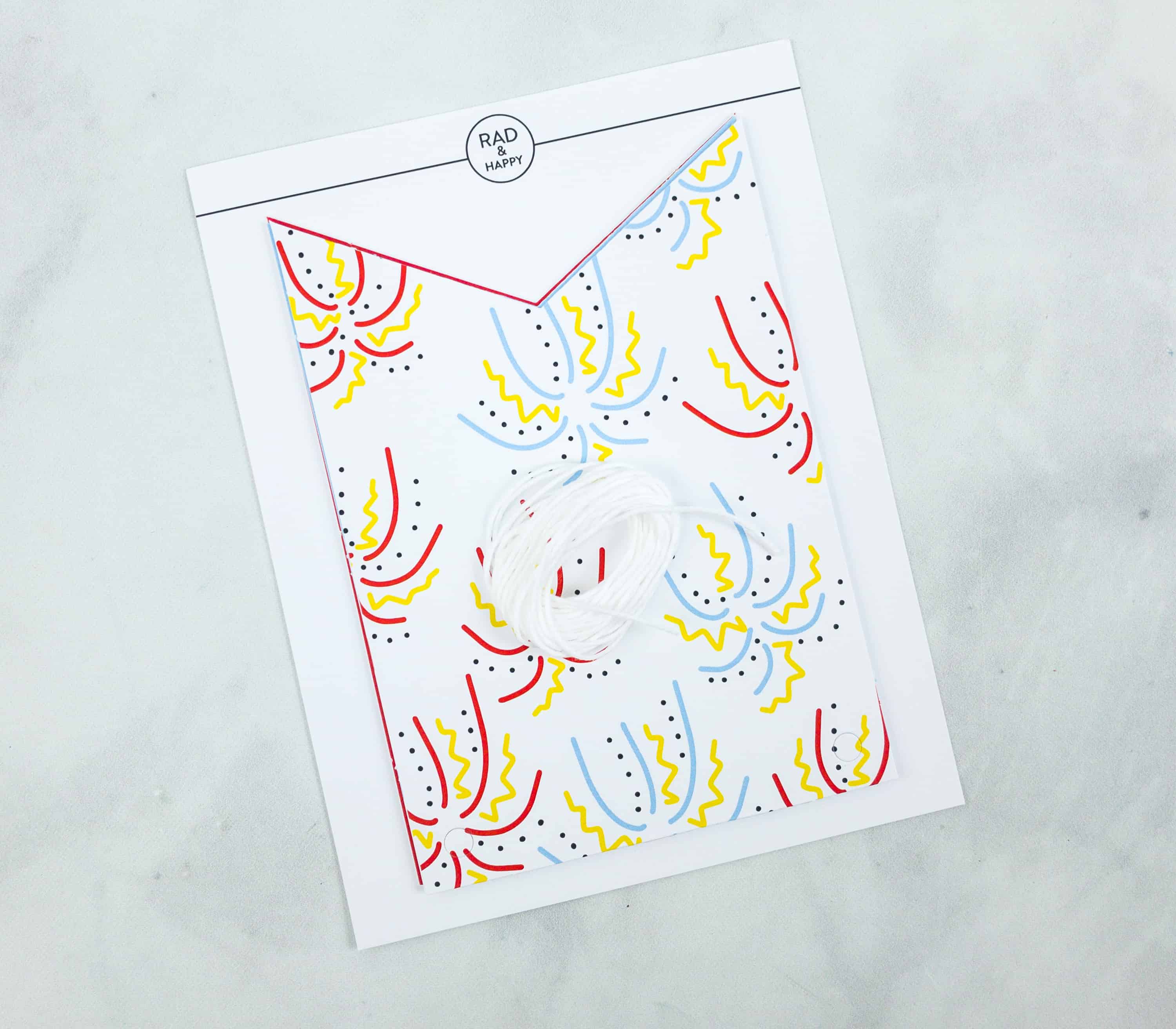 DIY Banner Set. I also got this cute DIY banner set, which seems to be like a pretty easy project to do on my own. It contains the banner and the strings where you can attach them.
I love that each banner comes in different designs from a profusion of sparkles to flowers, to candy stripes, and solid colors too. It wasn't that hard to put them together either.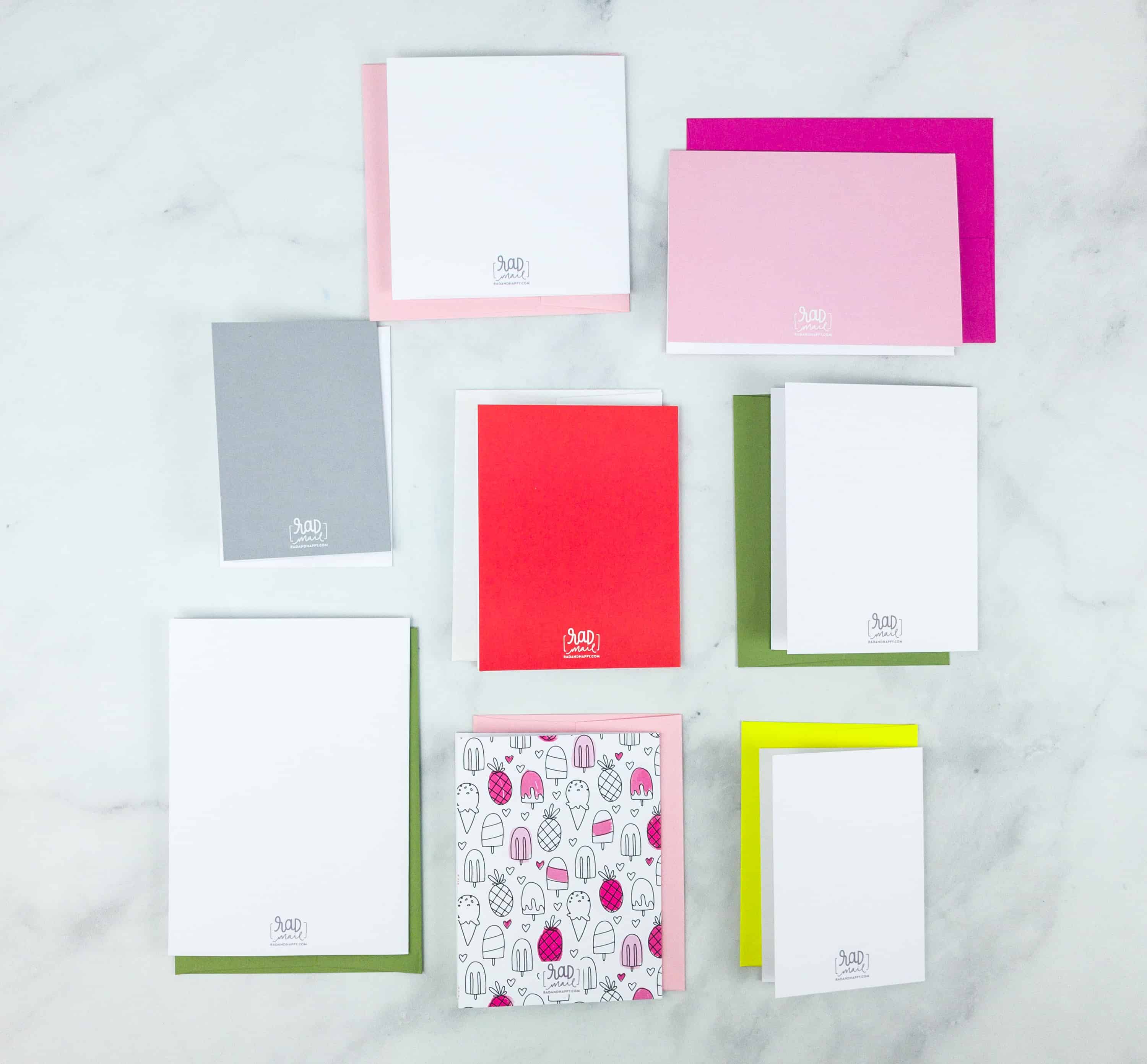 There are several cards added into the mix with their own colorful envelopes.
Asterisk Greeting Card. This non-occasion card features colorful asterisks. The burst of colors gives it that festive vibe. It also comes with a yellow envelope to complete the look.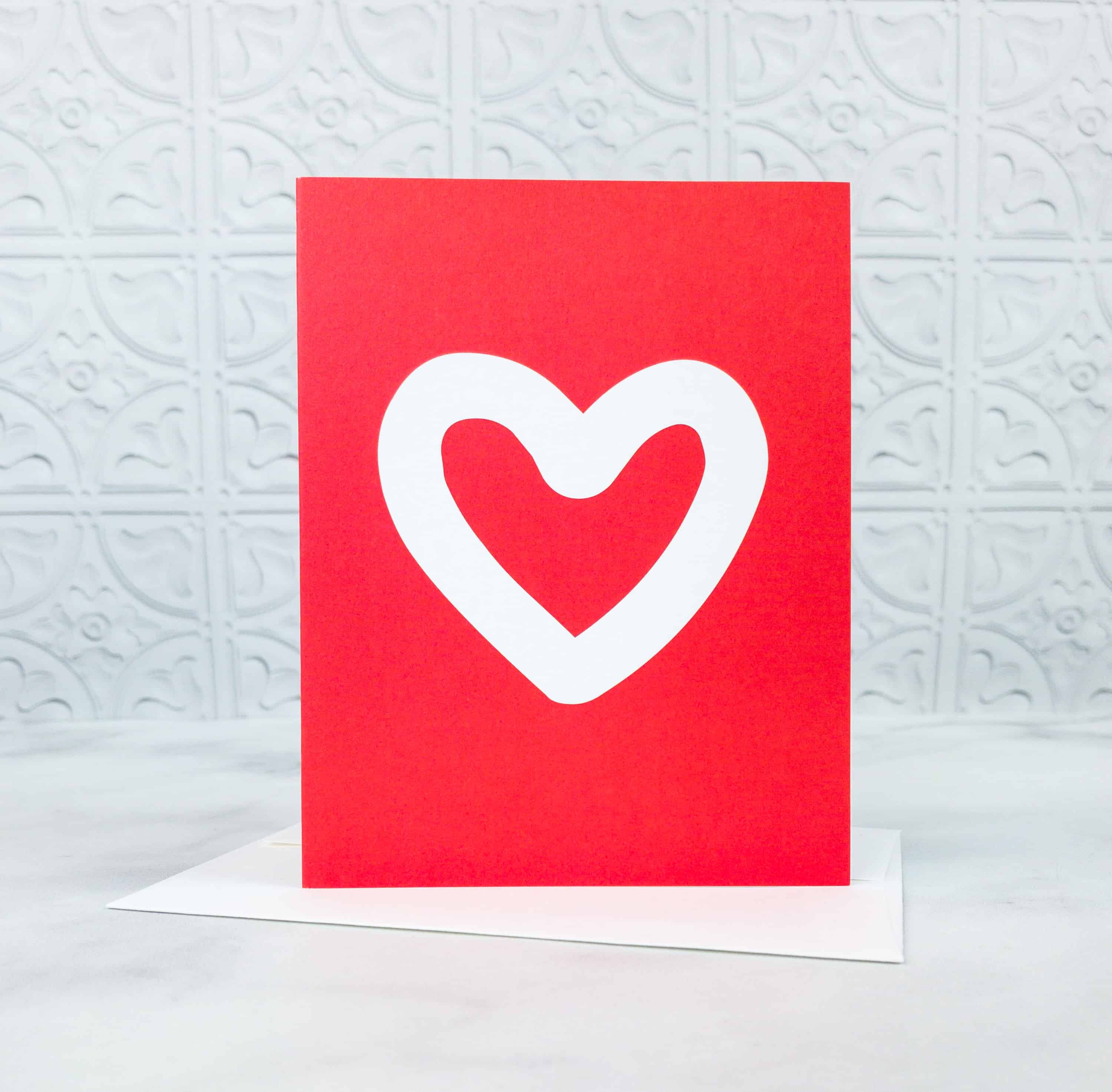 Heart Greeting Card. Valentines may be over but it doesn't mean that you can't send someone a bit of love in the form of a sweet message. The greeting card is in red with a white heart drawing.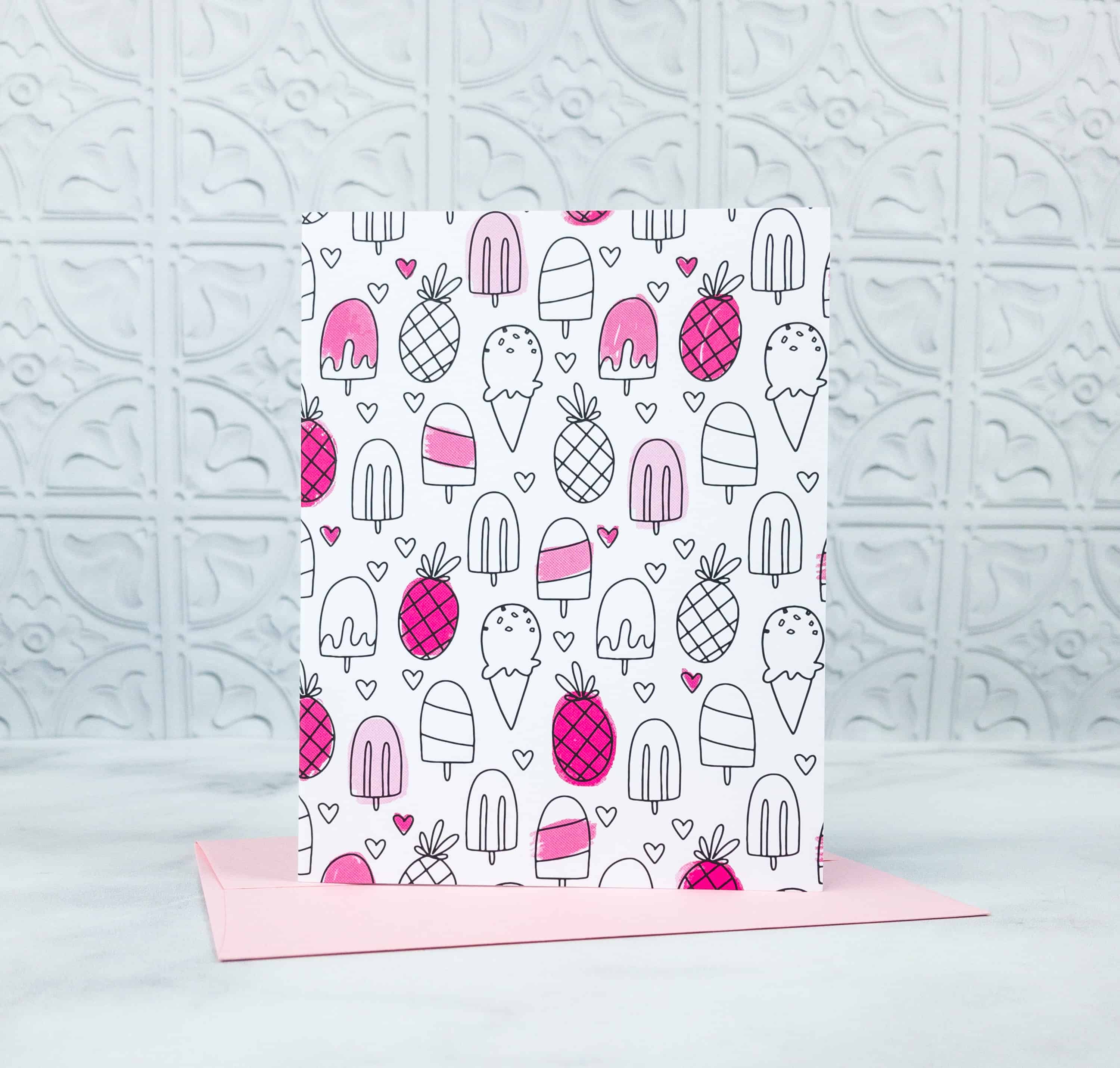 Ice Cream Greeting Card. Sweet and cute, this greeting card features ice cream on cones, popsicles, pineapples, and even small hearts. The pink color scheme makes it even more adorable!
You Make Me Smile Greeting Card. It's always great to let someone know you appreciate them. This card says "You Make Me Smile" and even features a cute smile drawing at the bottom!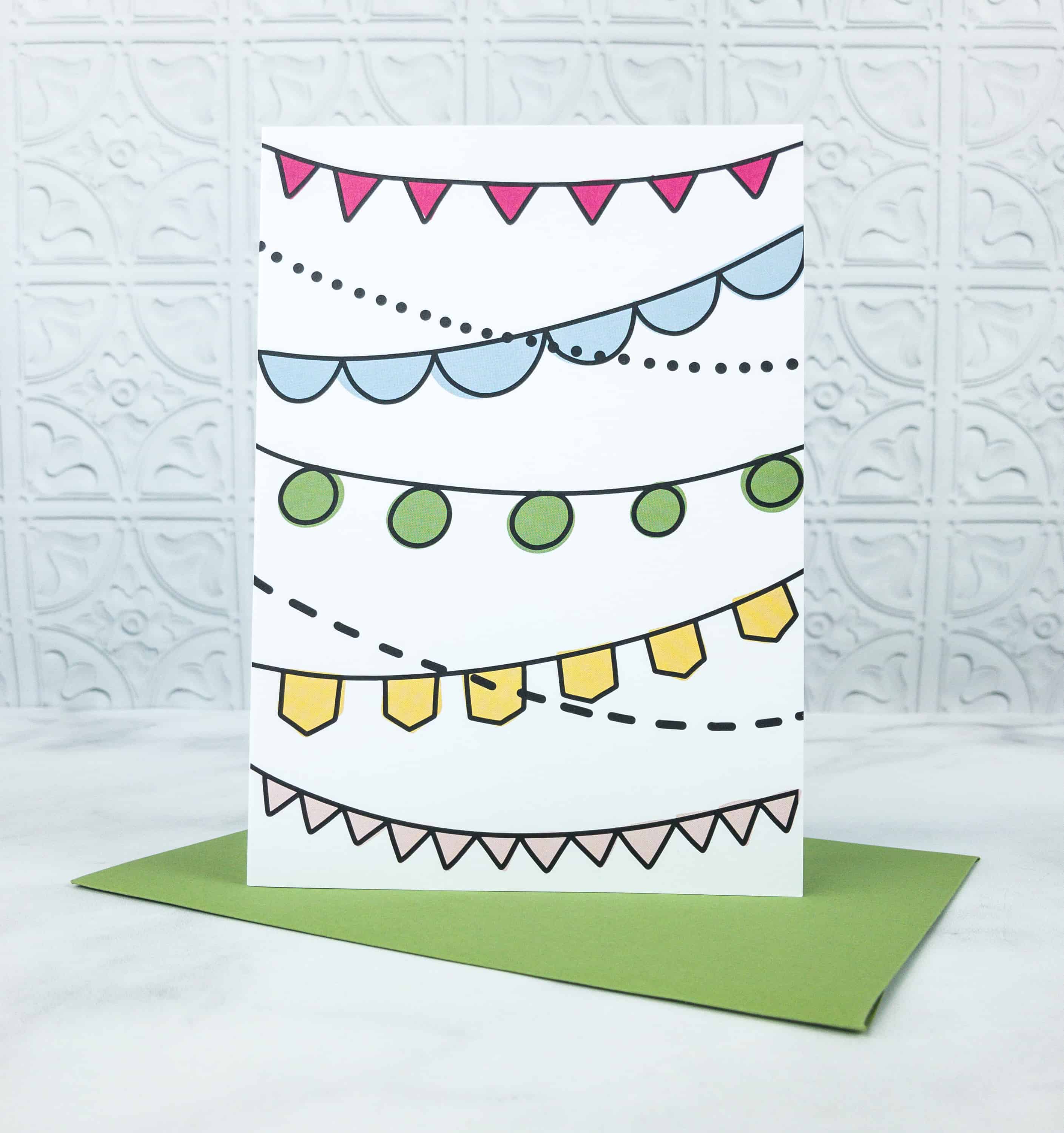 Banners Greeting Card. This is another festive card, featuring buntings in different shapes and colors. It's a great card to send for any happy or celebratory event.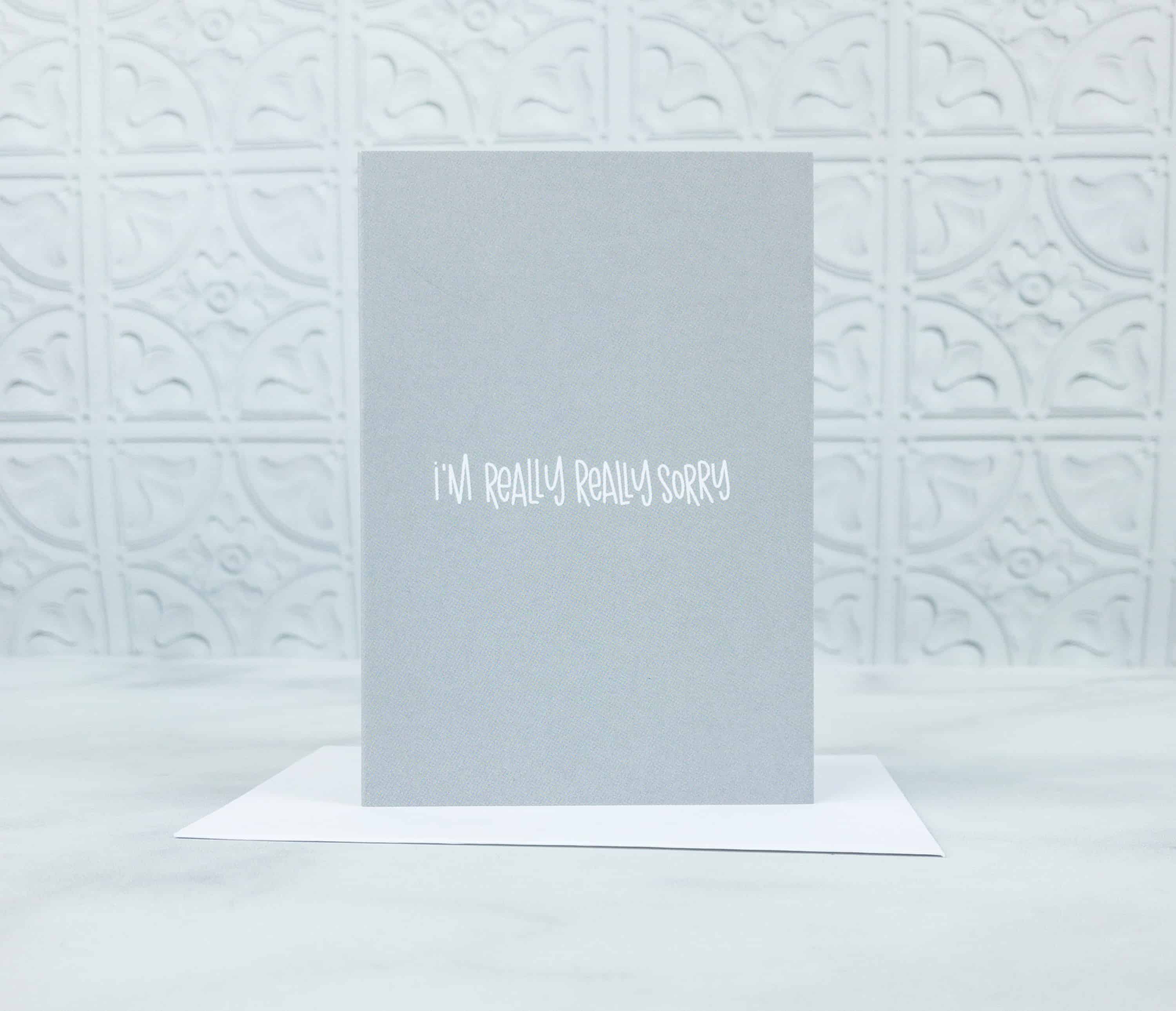 I'm Really Really Sorry Greeting Card. If you want to make amends to someone, this simple card will be a great help. It says "I'm Really Really Sorry" with a plain gray background.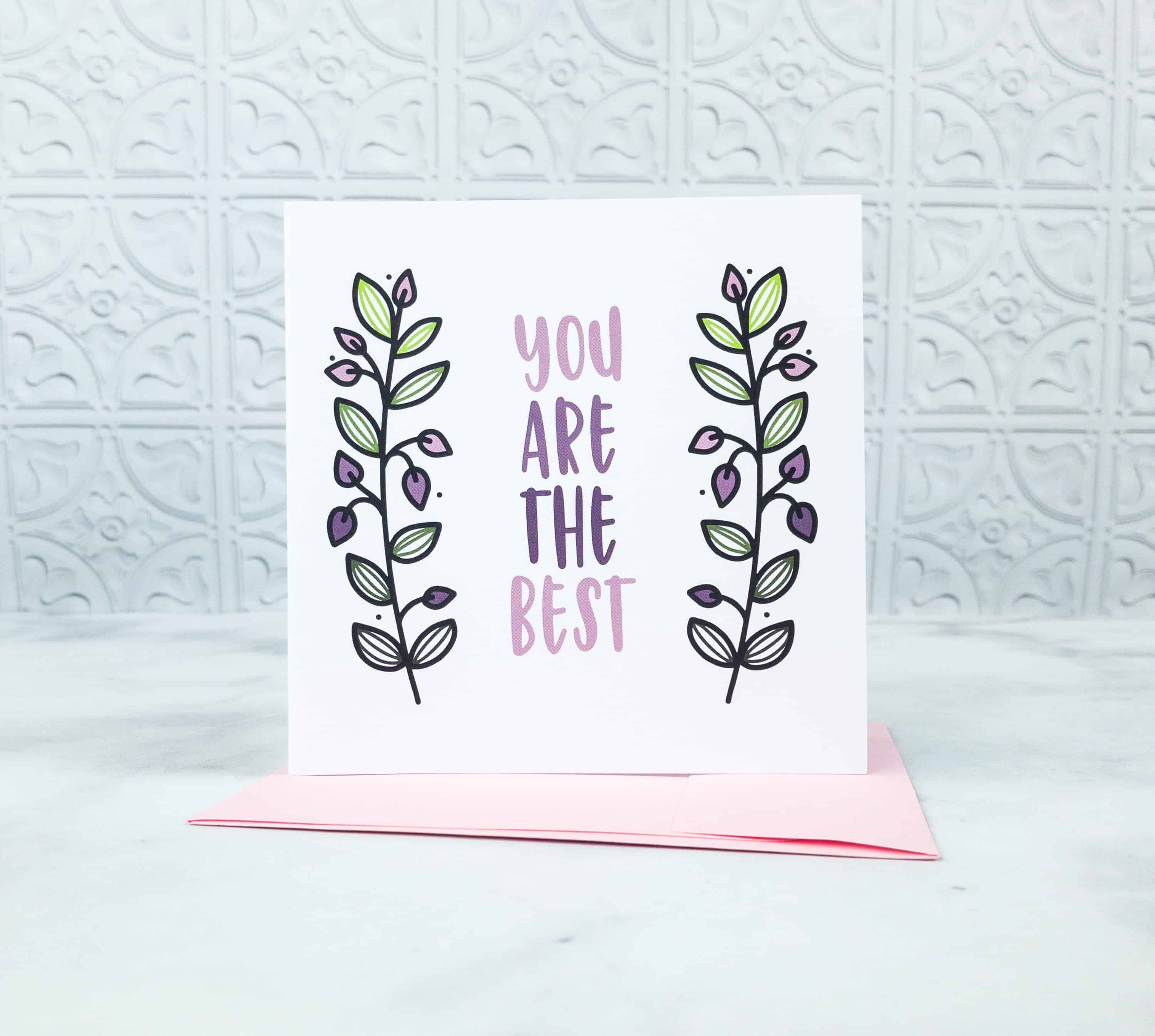 You Are The Best Greeting Card. I think this greeting card is not just for someone's birthday but a show of gratitude too. The wordings are simple too but they do have a lot of special meaning.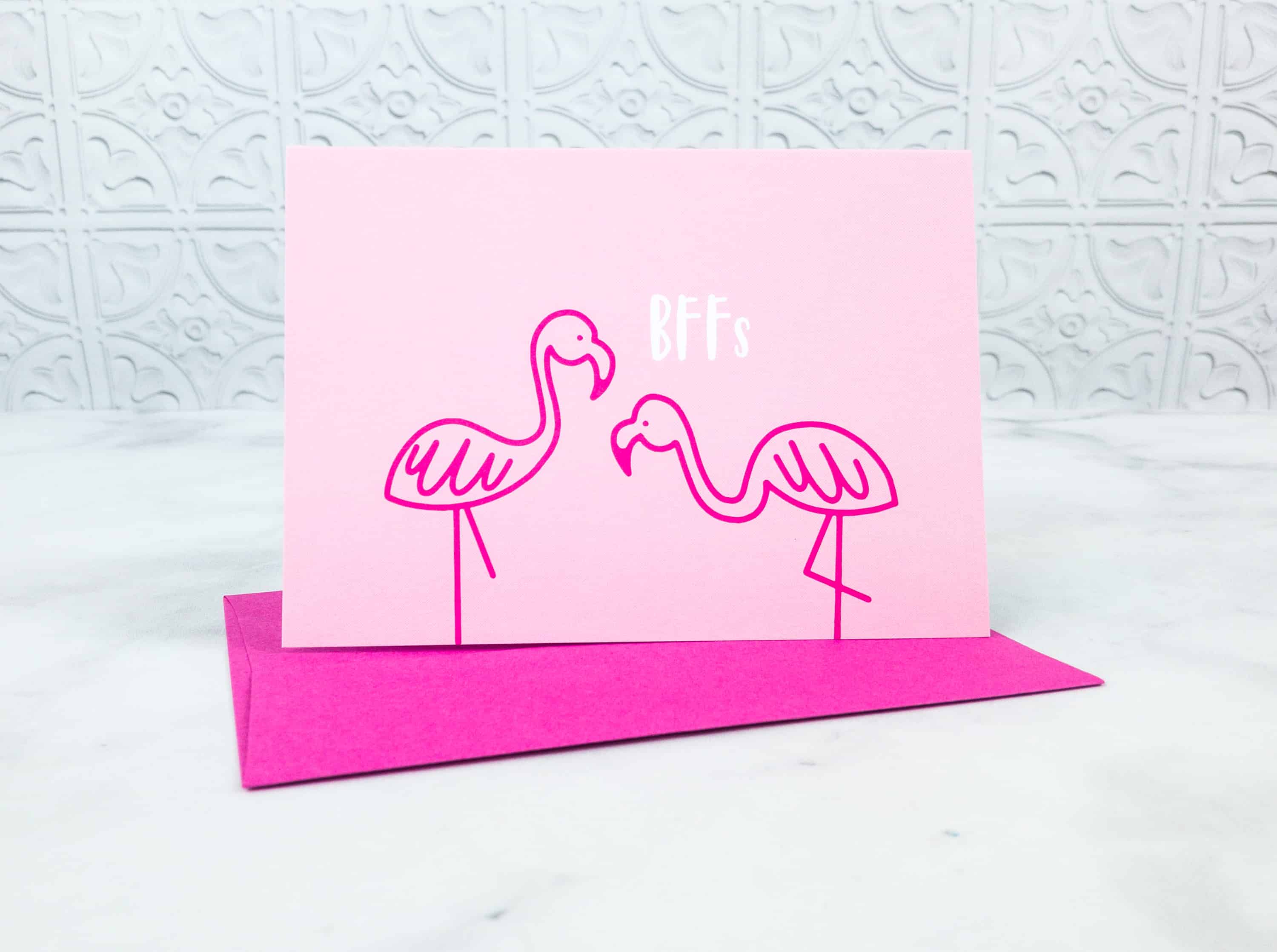 Flamingo BFFs Greeting Card. Well, you know the old saying, birds of the same feather flock together. I like this pink card featuring flamingos! I'm sure my BFF is gonna like it too!
It makes me happy to get a bunch of high-quality greeting cards from Rad Mail. The cards they send are not limited to birthdays. They also provide a great variety of cards for other occasions or even when there's no occasion and you just want to let someone know they're remembered! Every card even comes with its own envelope. Another thing that made me happy is the inclusion of the notepad, art print, and cake topper. I'm looking forward to more fun items that can make celebrations with friends and family more special!
What do you think of this month's Rad Mail? Let us know your thoughts!