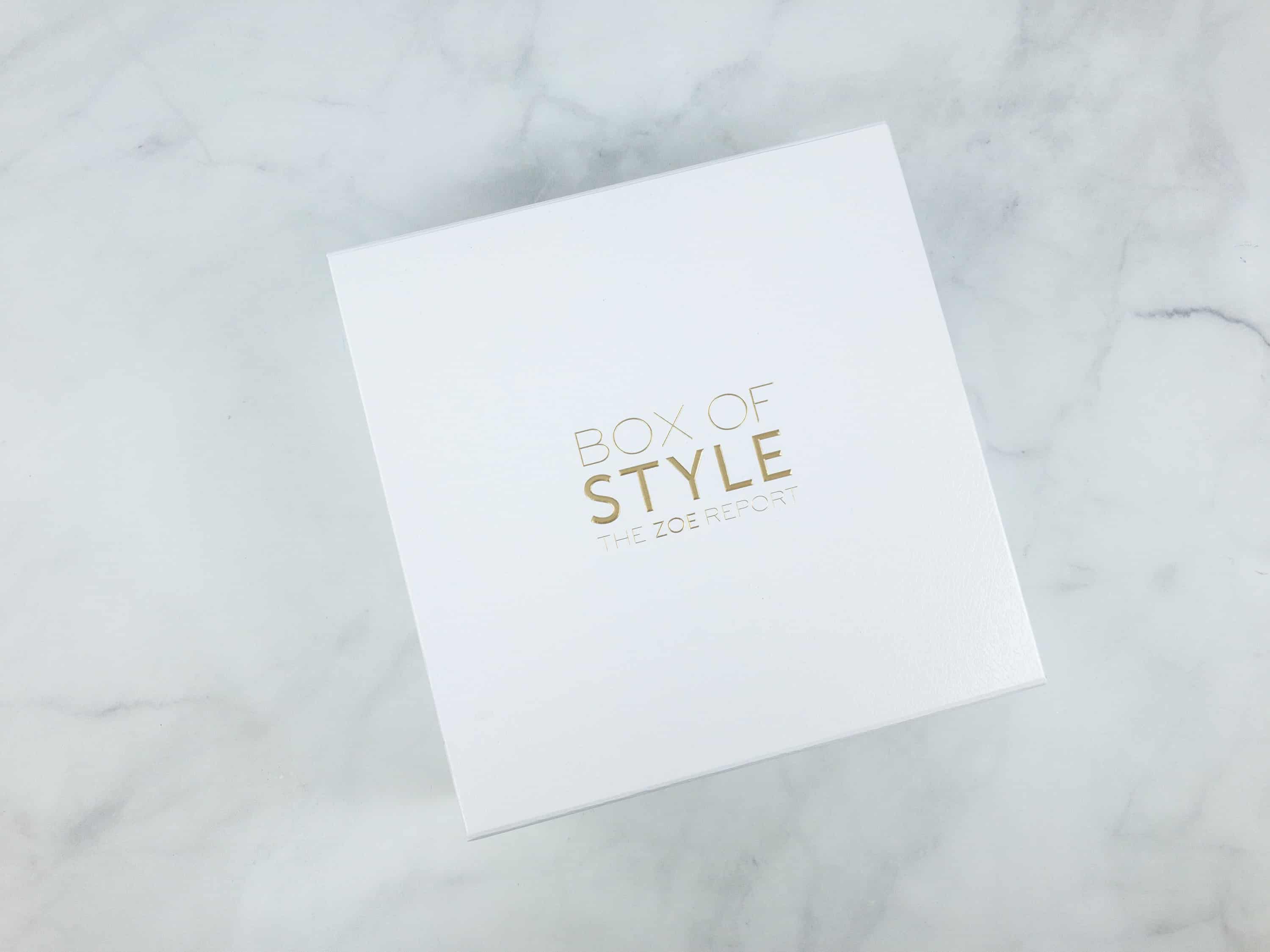 Box of Style by Rachel Zoe is a fashion, beauty, and lifestyle quarterly subscription box from Rachel Zoe.  Every box is like a limited edition box, with a focus on fashion and style.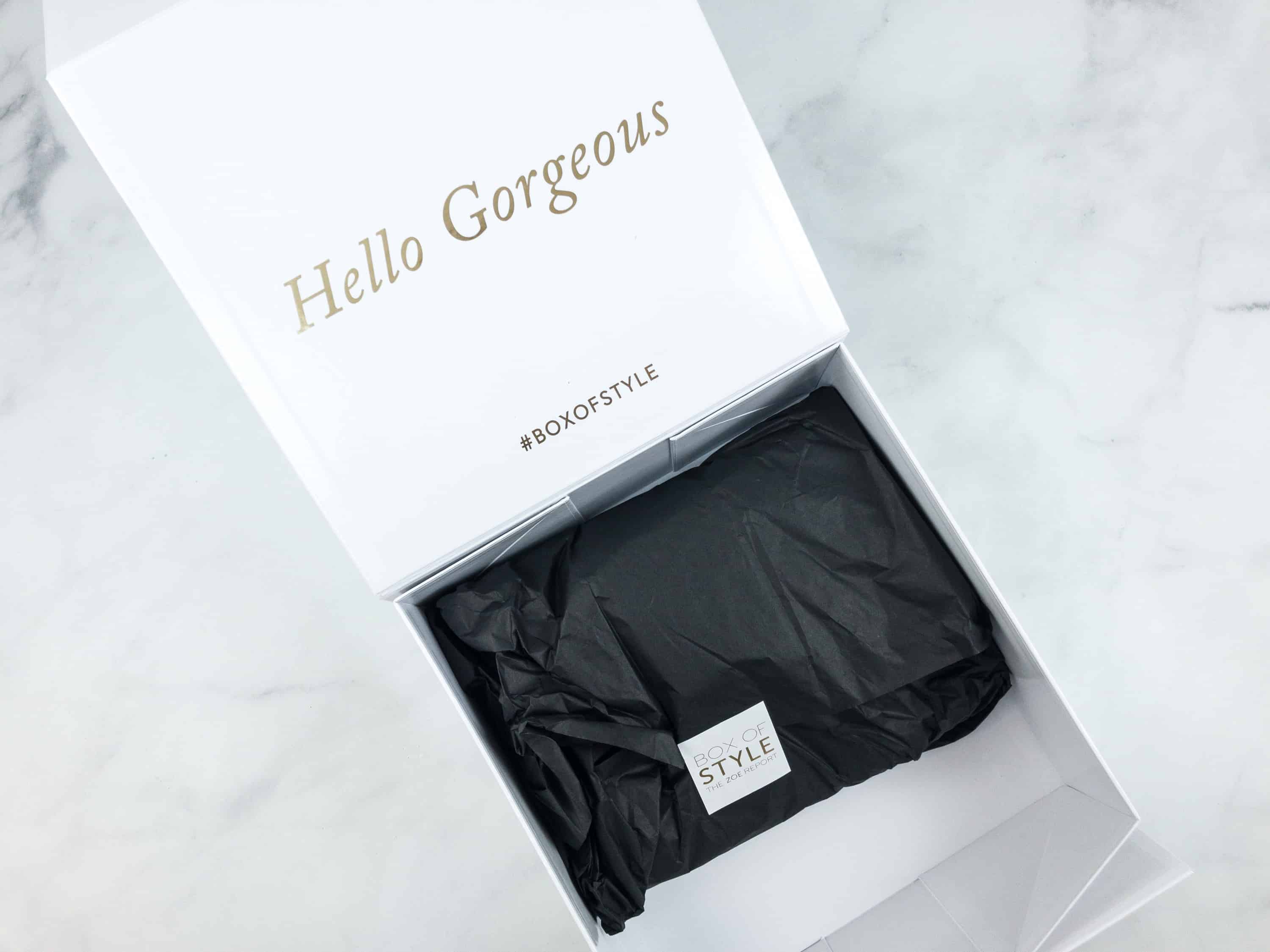 DEAL: Get $25 off your first box! Use coupon code WINTER25. Valid to new members only.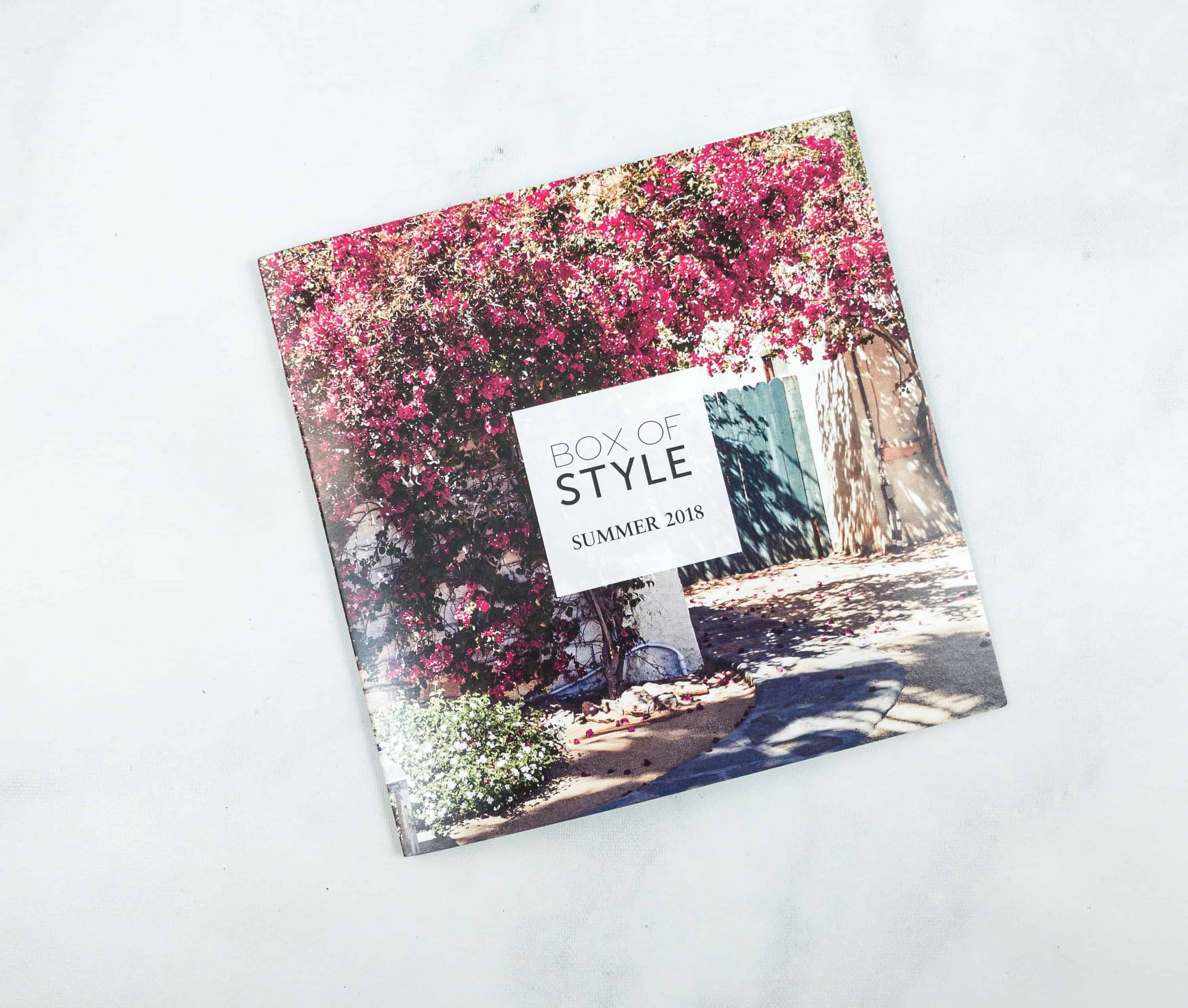 Every Box of Style comes with a booklet.
Here's a note from Rachel Zoe!
The booklet lists all the items in the box, plus a brief description of each.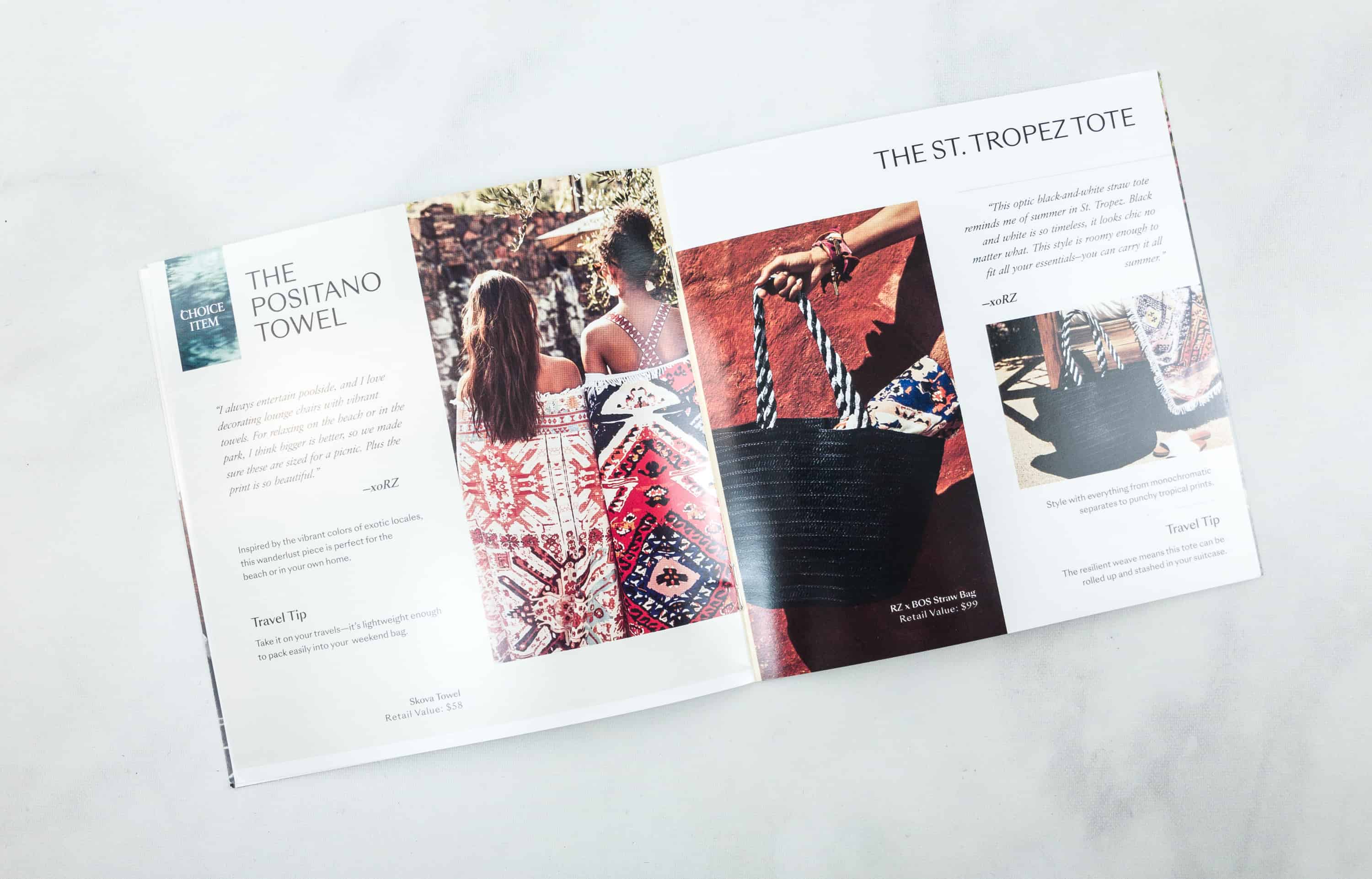 It has high-quality photos of the products.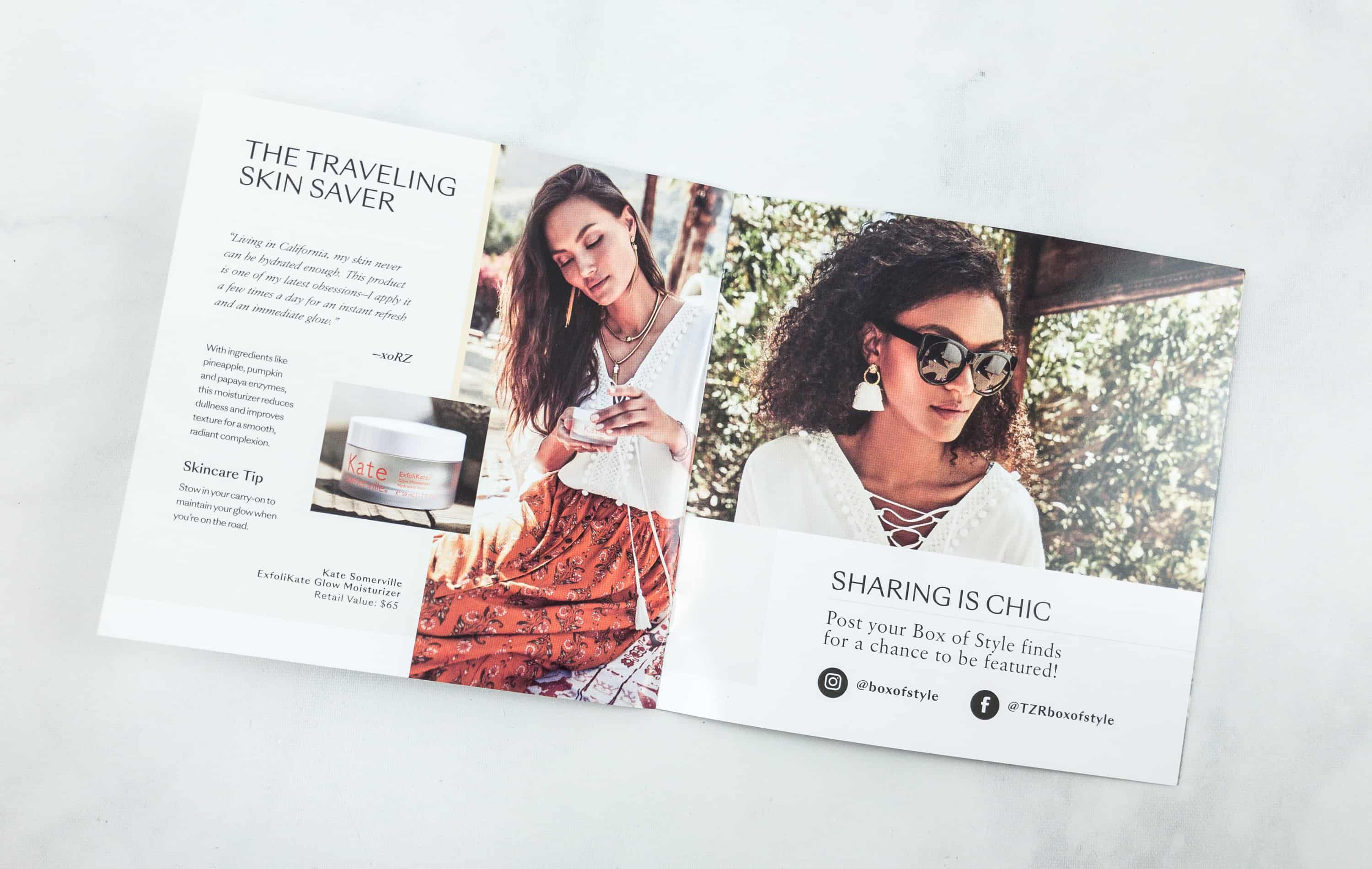 The mini-magazine also comes with some styling tips.
They even share coupon codes for various brands and a coupon for 25% off RachelZoe.com!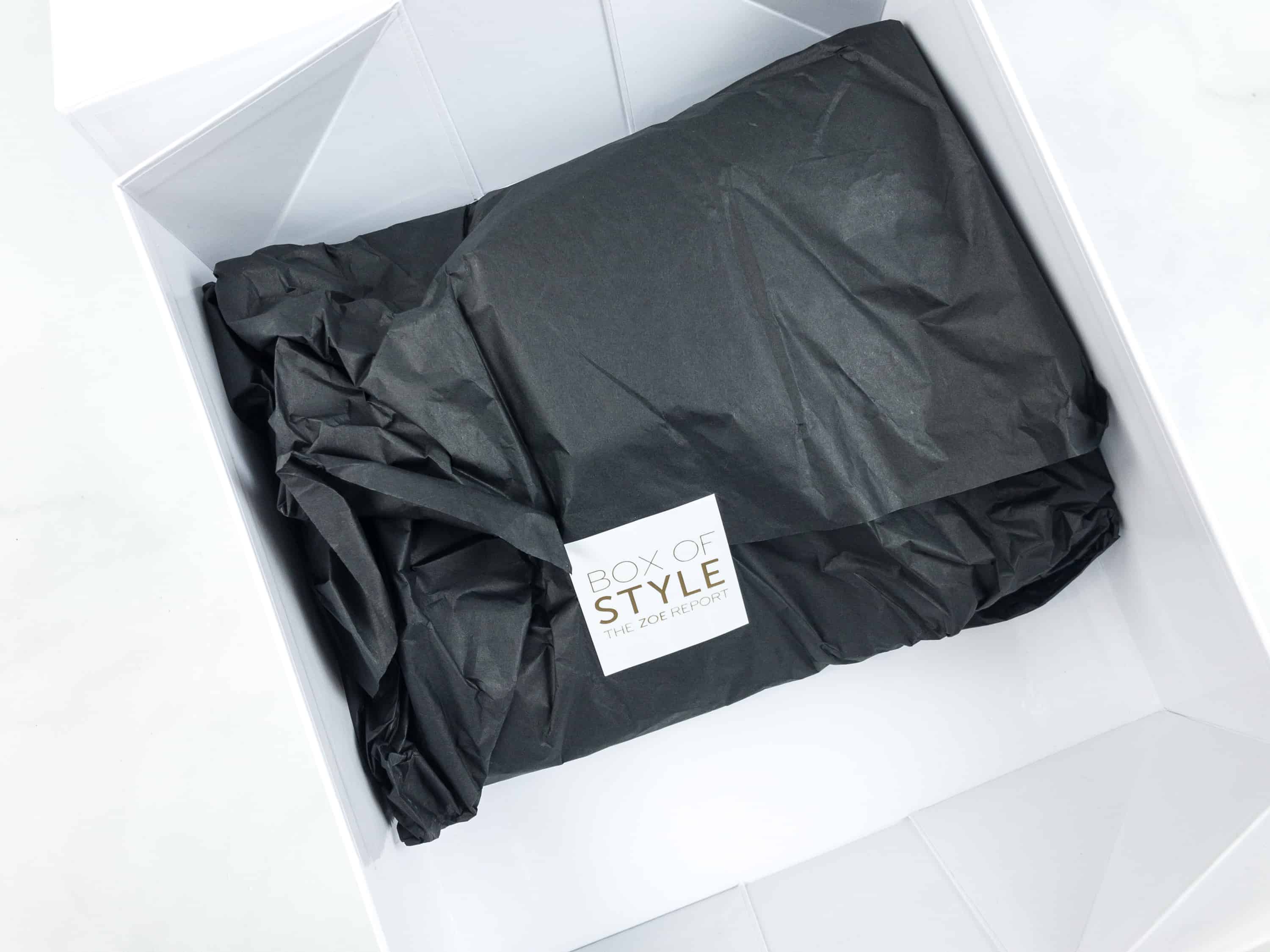 Can't wait to see what's inside!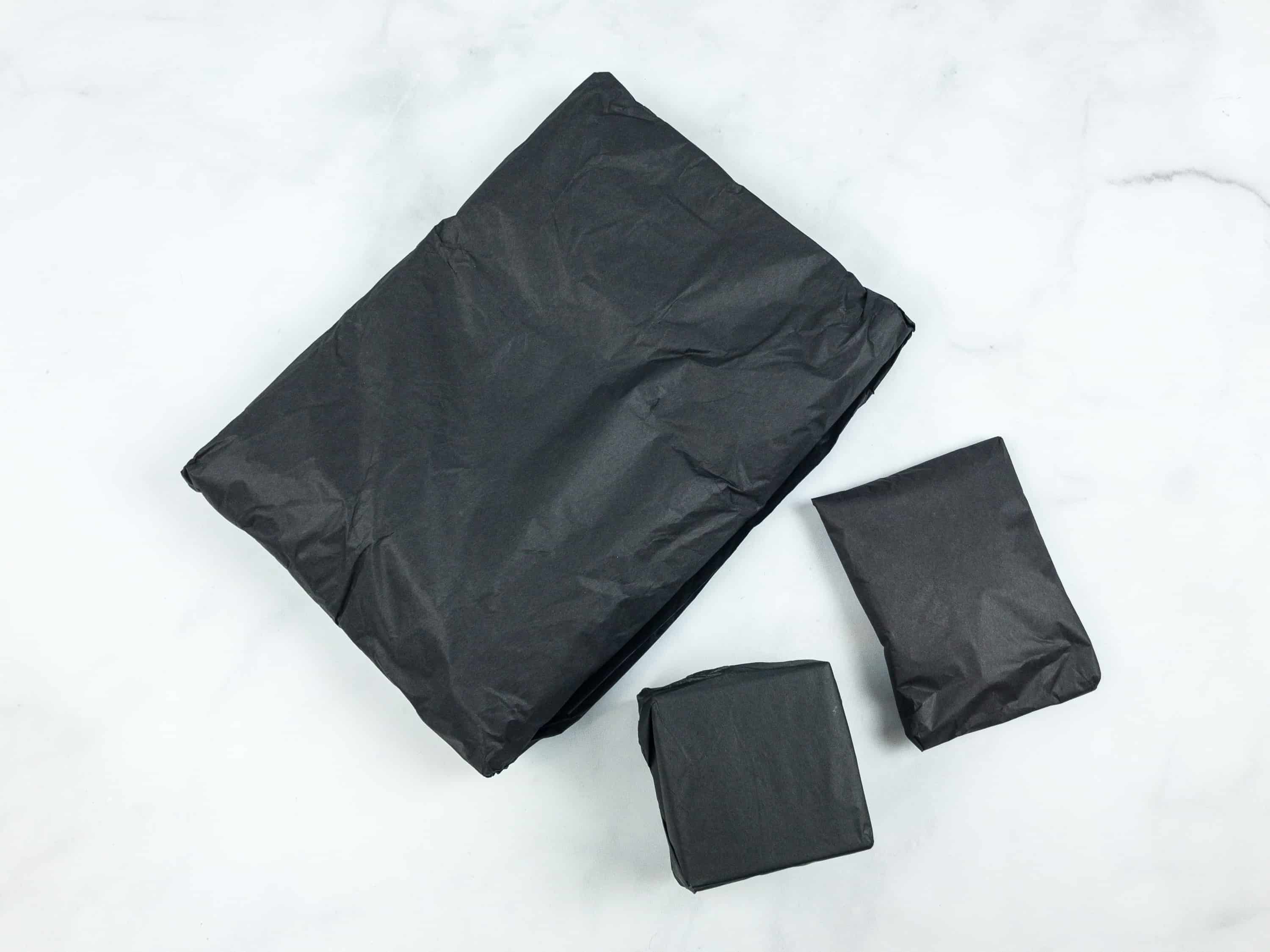 They're wrapped in black tissue paper.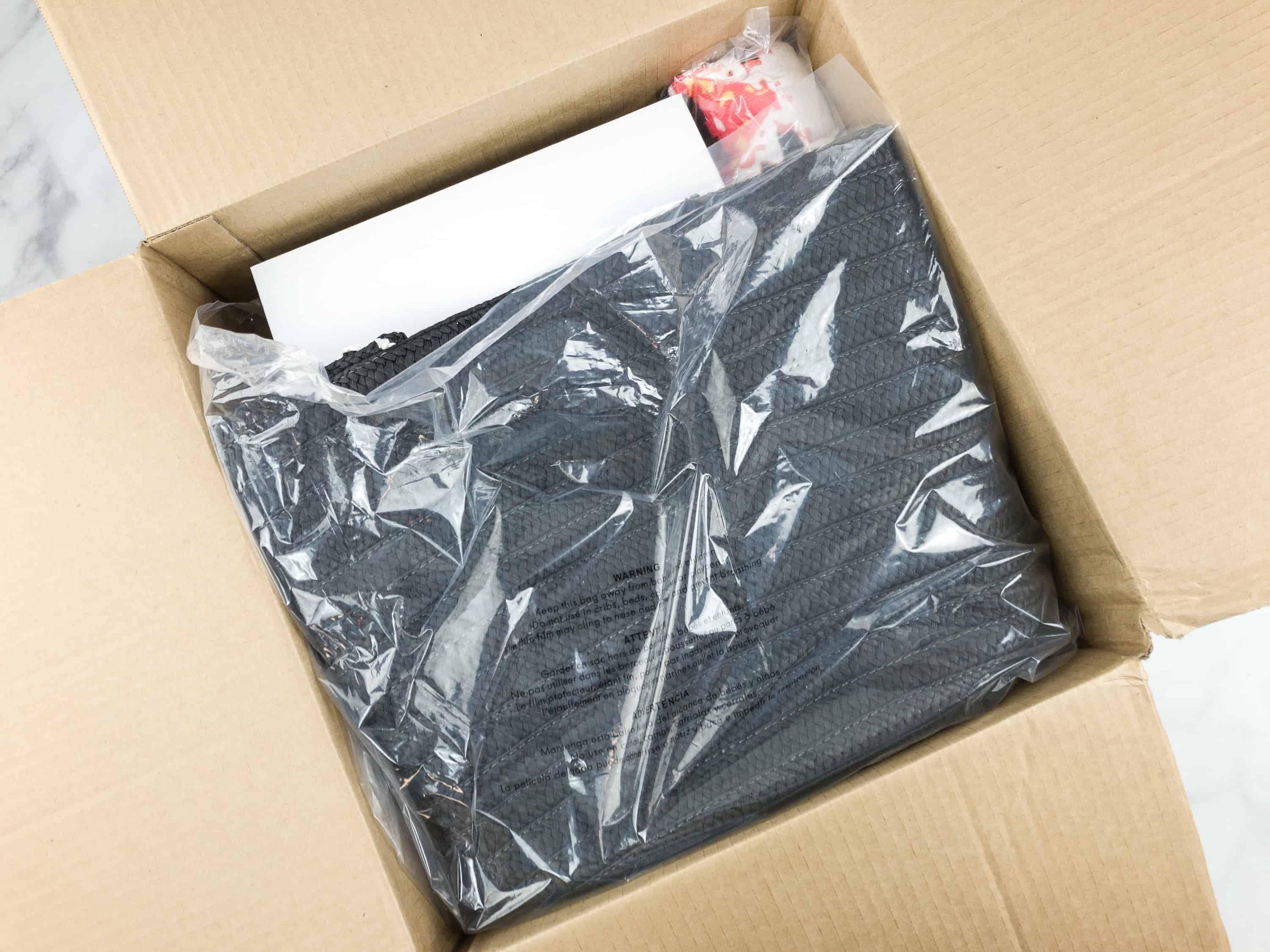 Some of the items are also wrapped in plastic.
The plastic packaging features the Box of Style logo.
Looking good!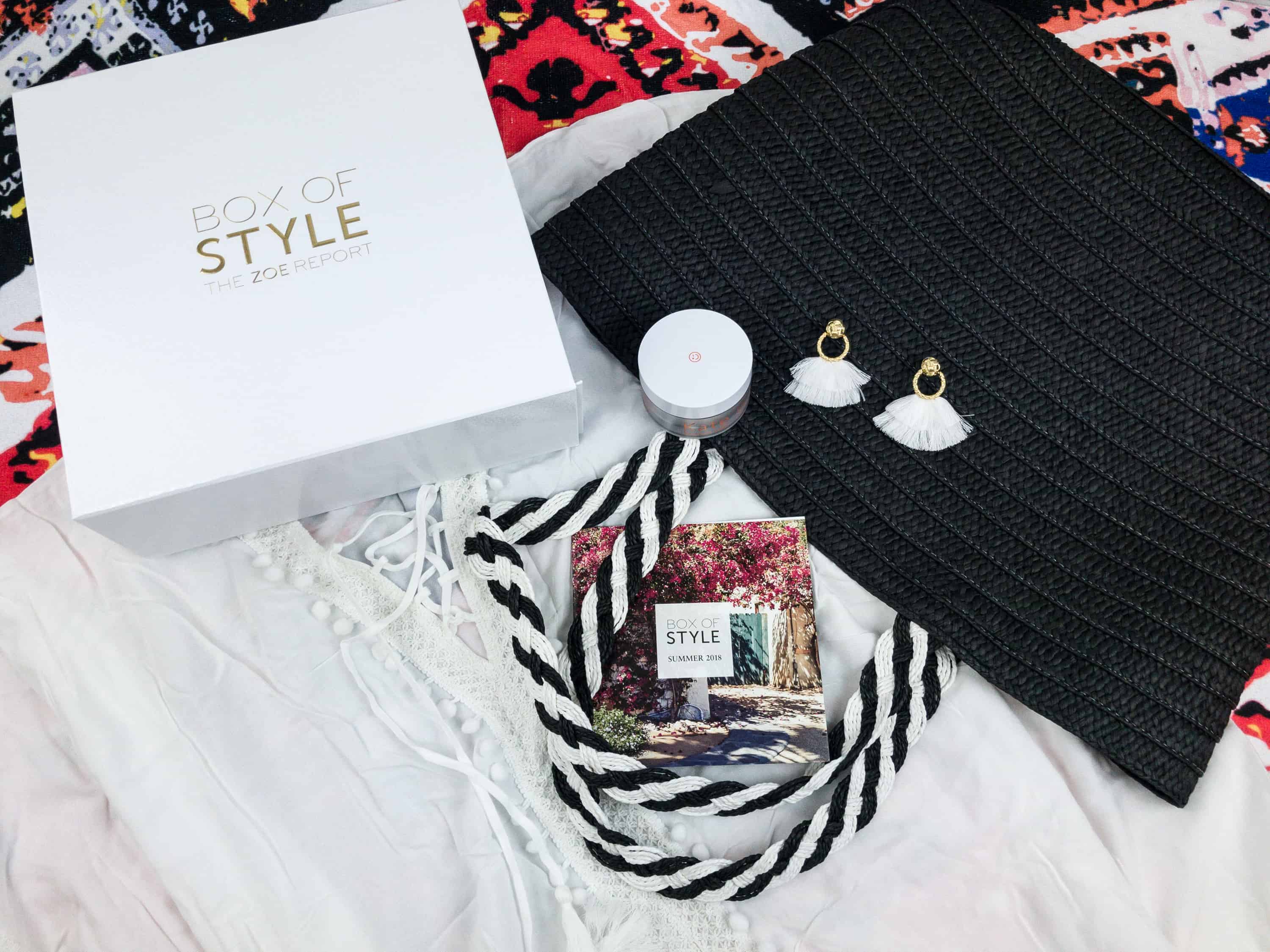 Here's everything in the box!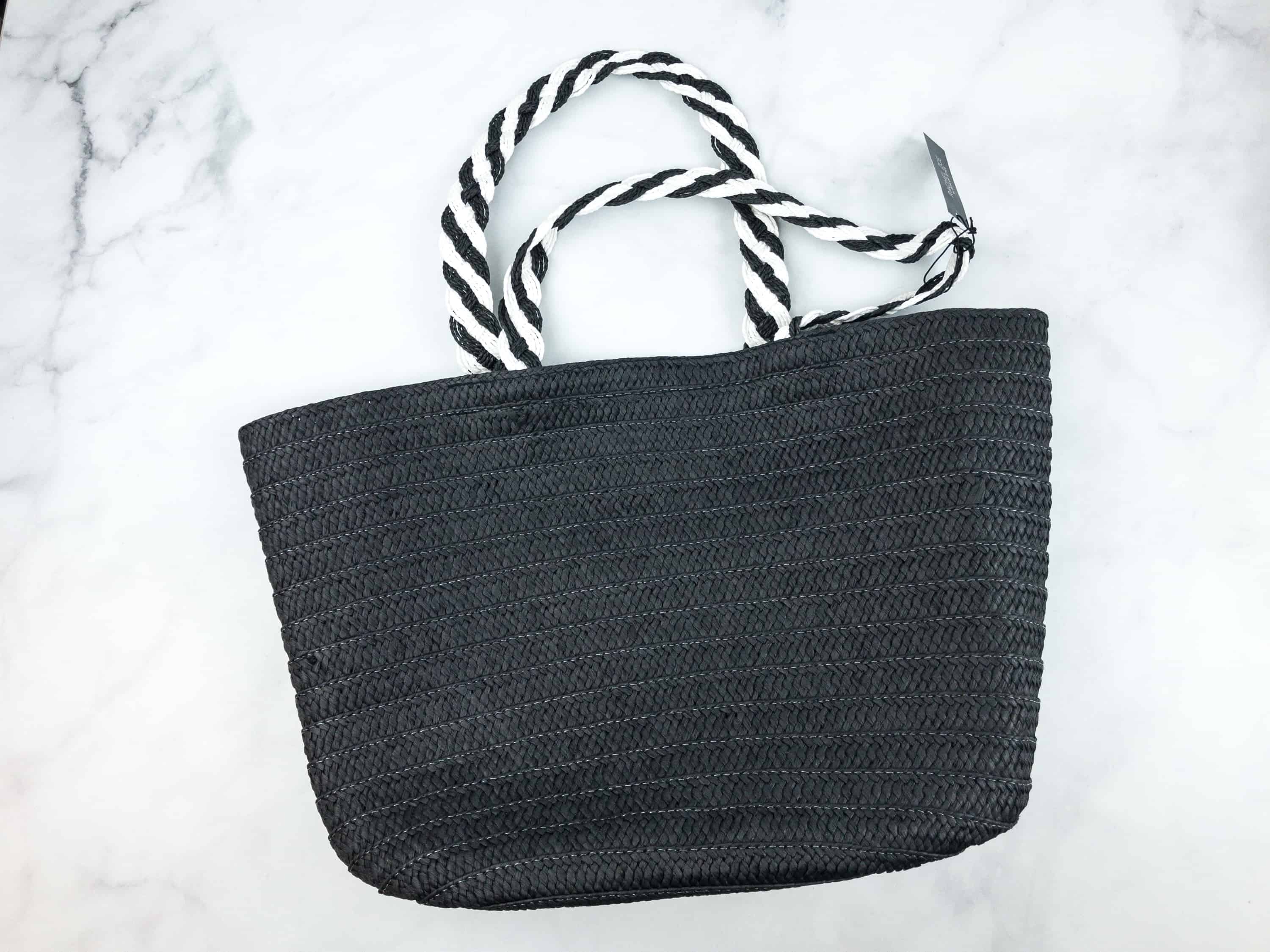 RZ x BOS Palm Straw Bag ($99) This beautiful palm straw bag is an exclusive from Rachel Zoe. It is the perfect summer bag!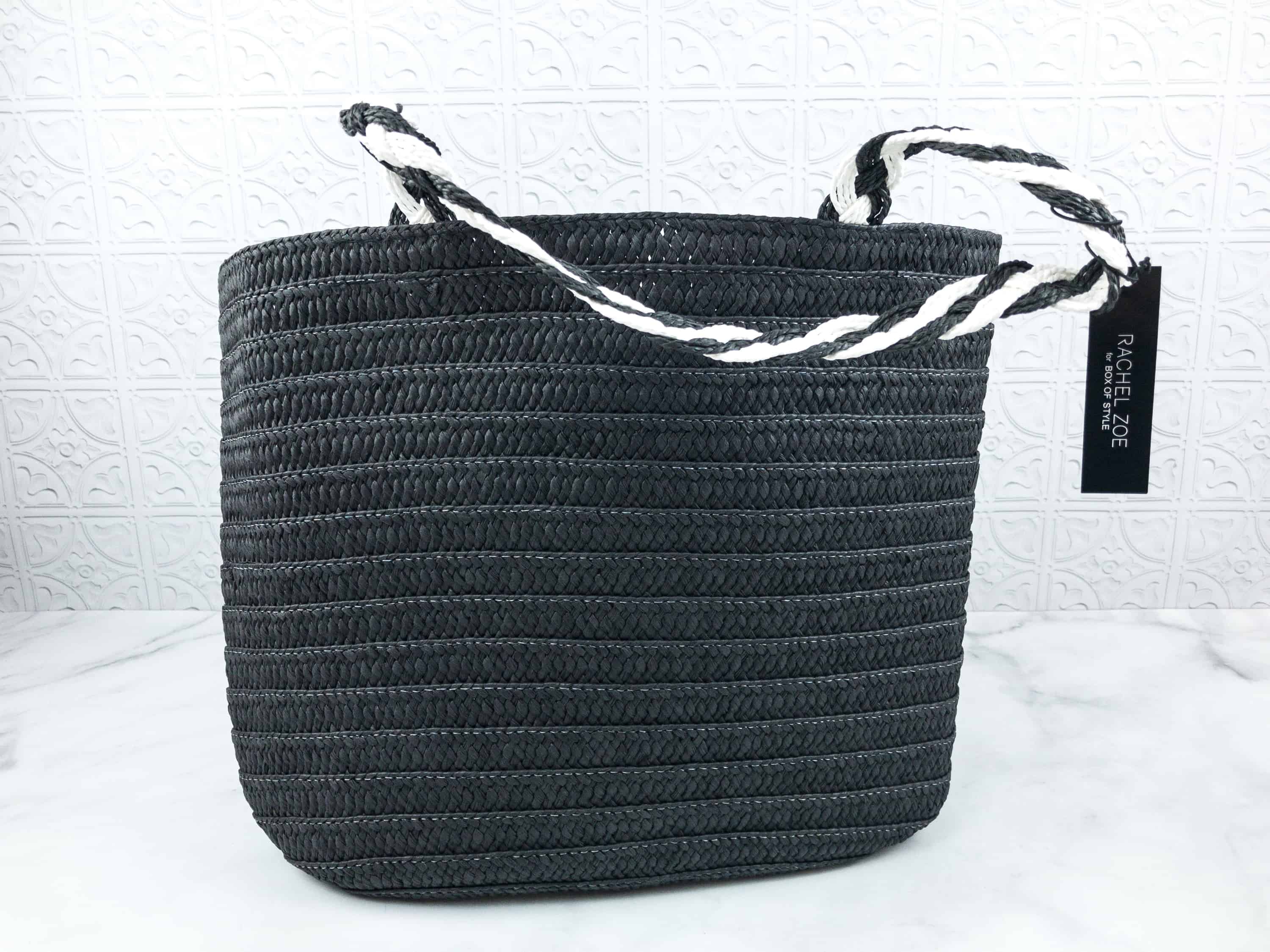 The bag is eco-friendly! It is also collapsible so you can easily store it in another bag for emergency purposes.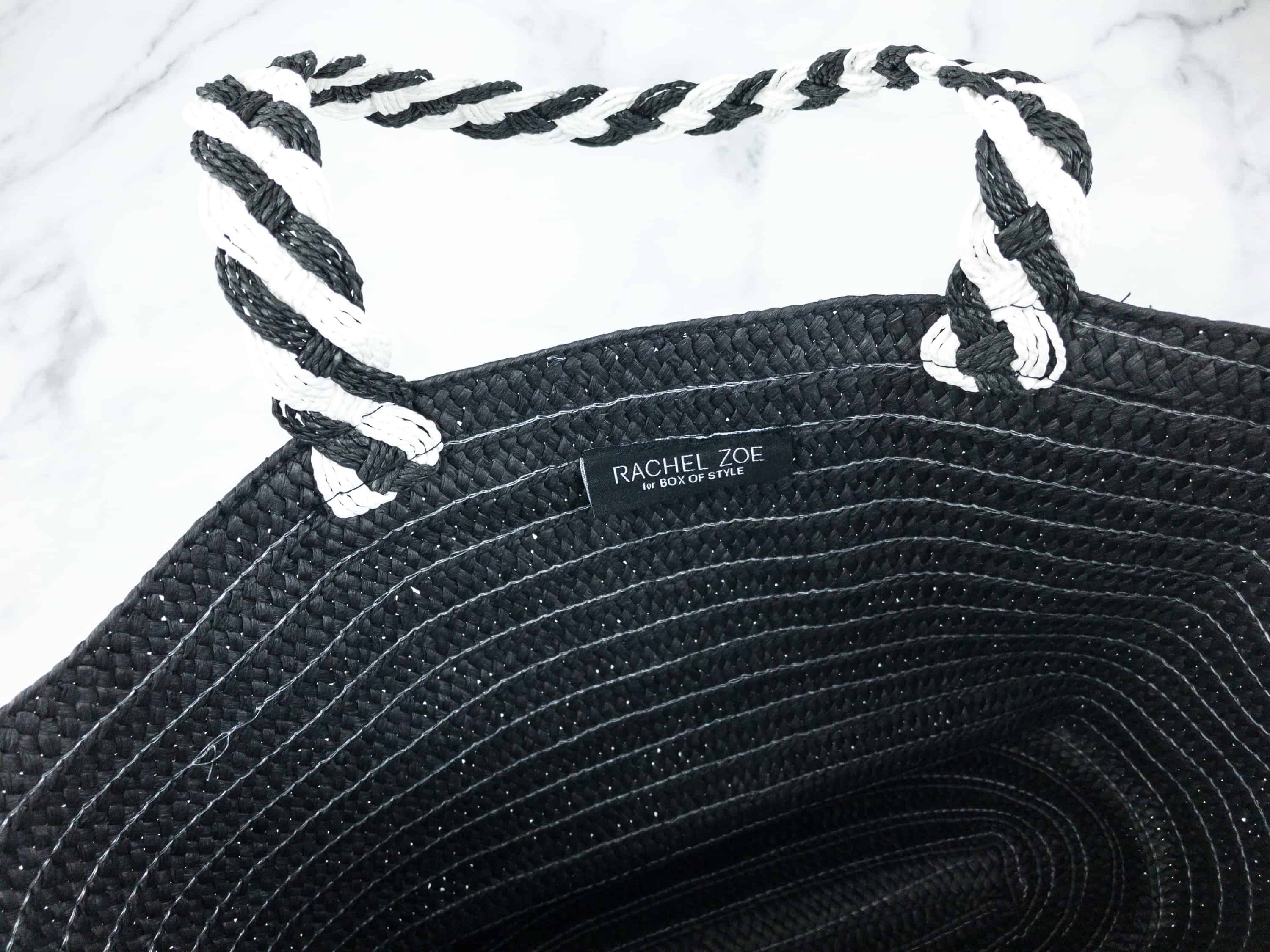 The straps are long and the bag itself is roomy enough to carry your summer essentials.
Skova Kilim Towel – SIMILAR ($58) Skova is known for their beautifully crafted towels that are quite versatile and stylish too.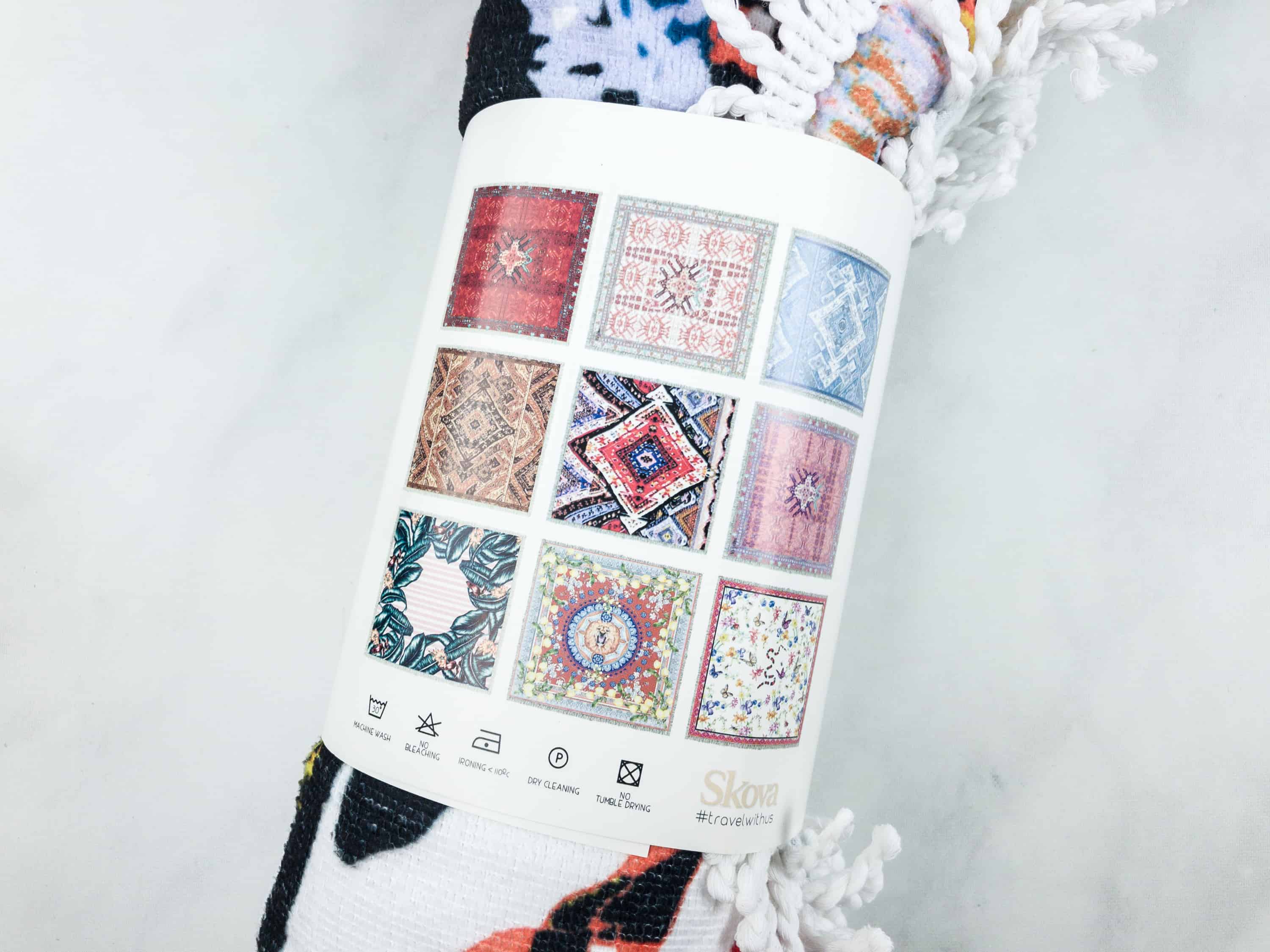 This towel is available in other designs, as indicated on the label.
I love the pattern! There are fringe accents too, which fitt the overall design. It's more than just a towel, it's like carrying an art piece wherever you go.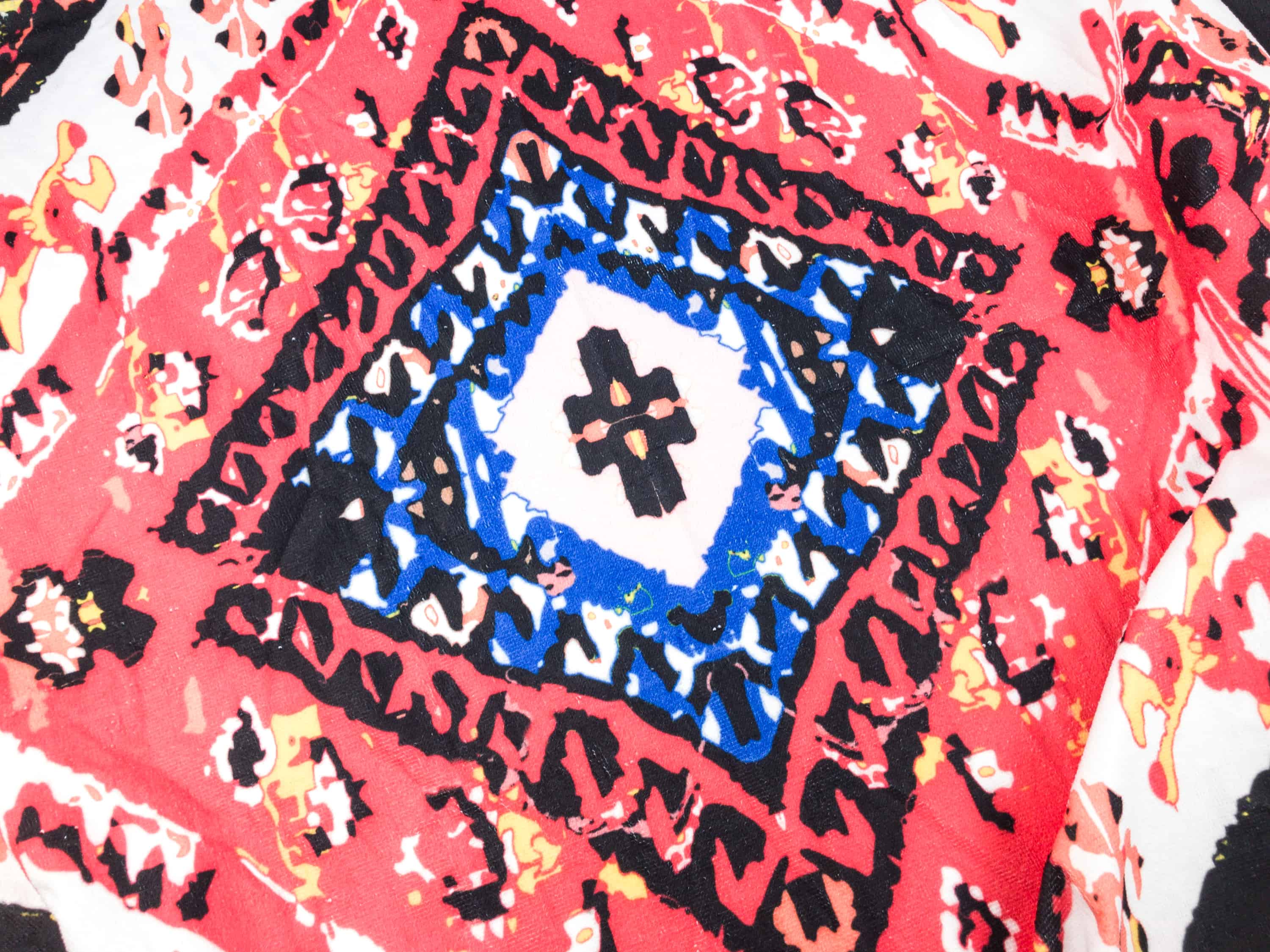 If you are familiar with Kilim rugs, you will know that they are intricately woven carpets that grace many Turkish homes. This beach towel, on the other hand, makes use of the fine details into its towels so they won't be that boring to look at. I already love this beach towel! I can use it as a beach spread, travel towel, or even blanket when needed. It's such a versatile piece! Plus, I love that it's not a circle!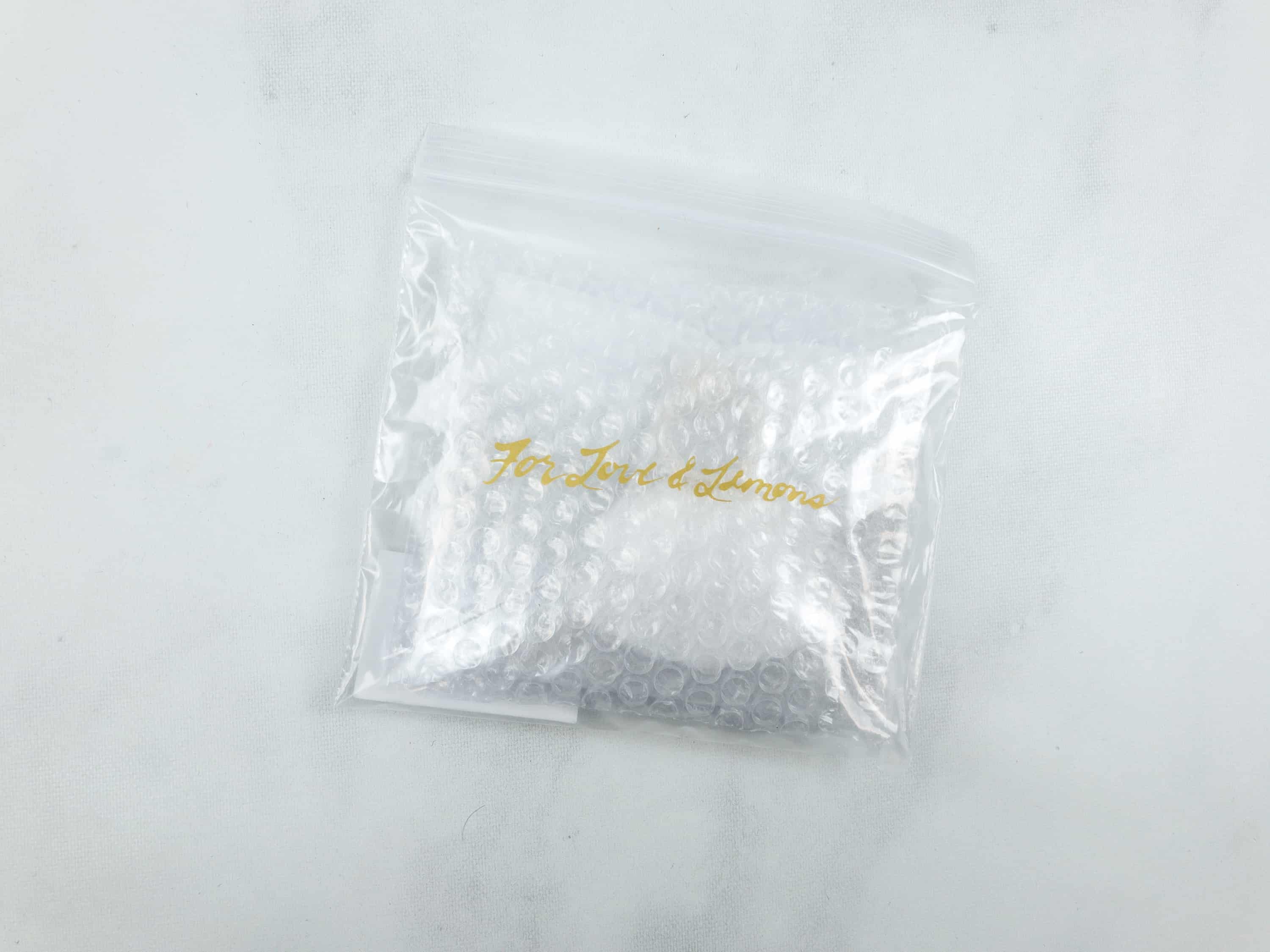 For Love & Lemons Loop Fringe Earrings ($63) The earrings were carefully wrapped to prevent damage during shipping.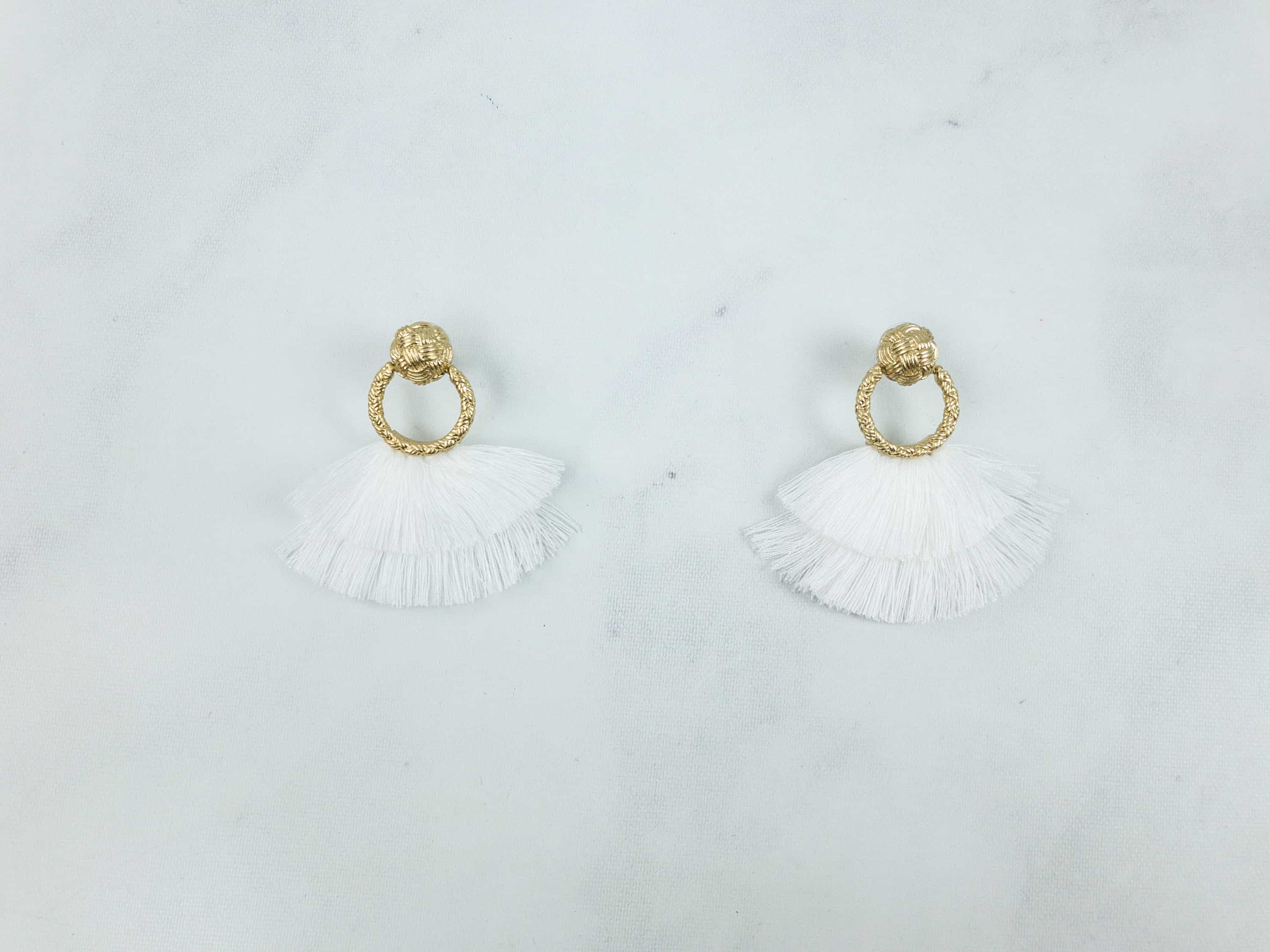 It's a fancy pair of earrings with gold loops and white fringes. The fringe design falls nicely when worn and the post is located at the back for ease of use. It looks so pretty!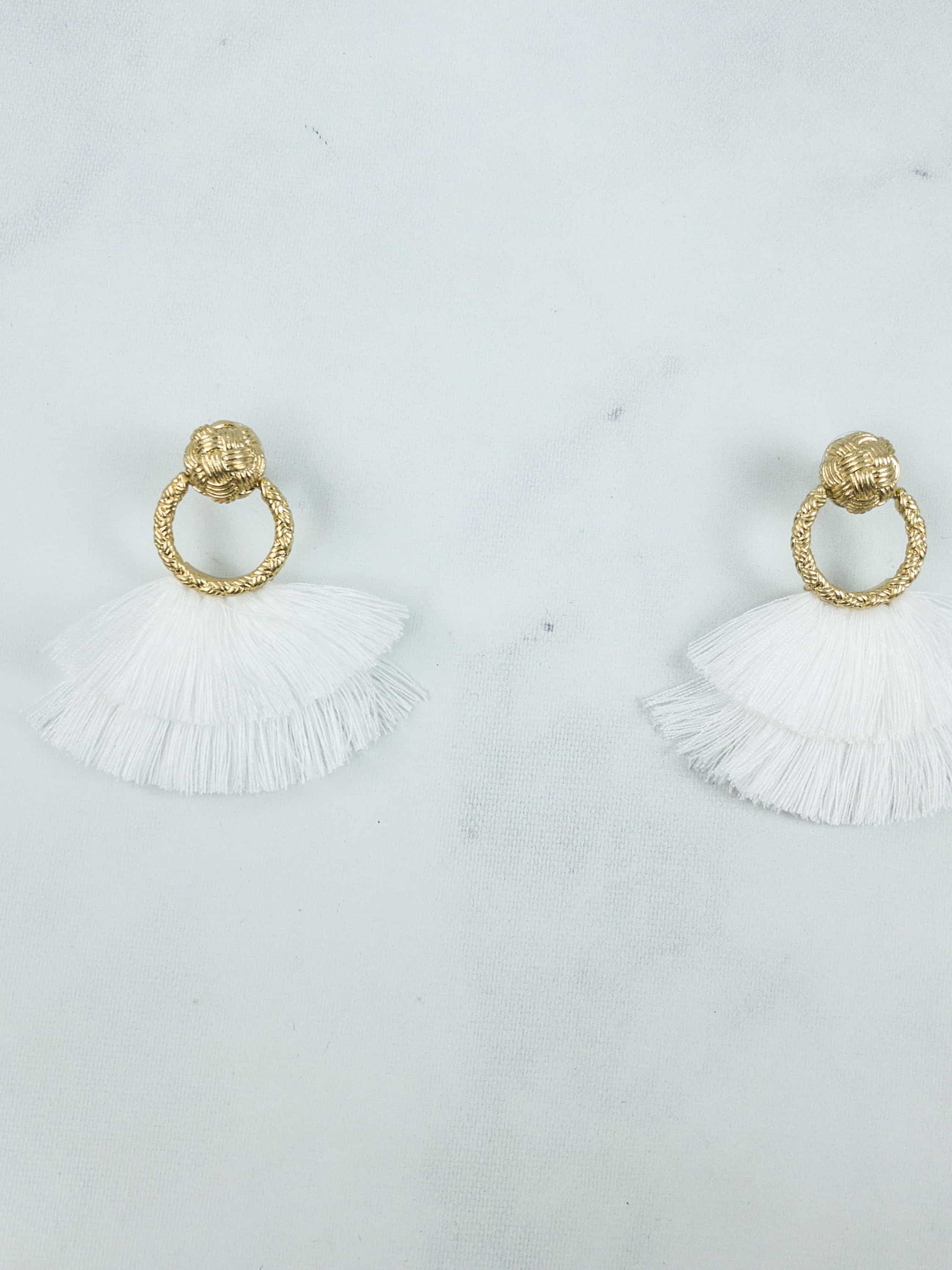 Look closely at the gold loop and you will see that it resembles that of a knot in a rope. It looks thick, but it doesn't weigh your ears down.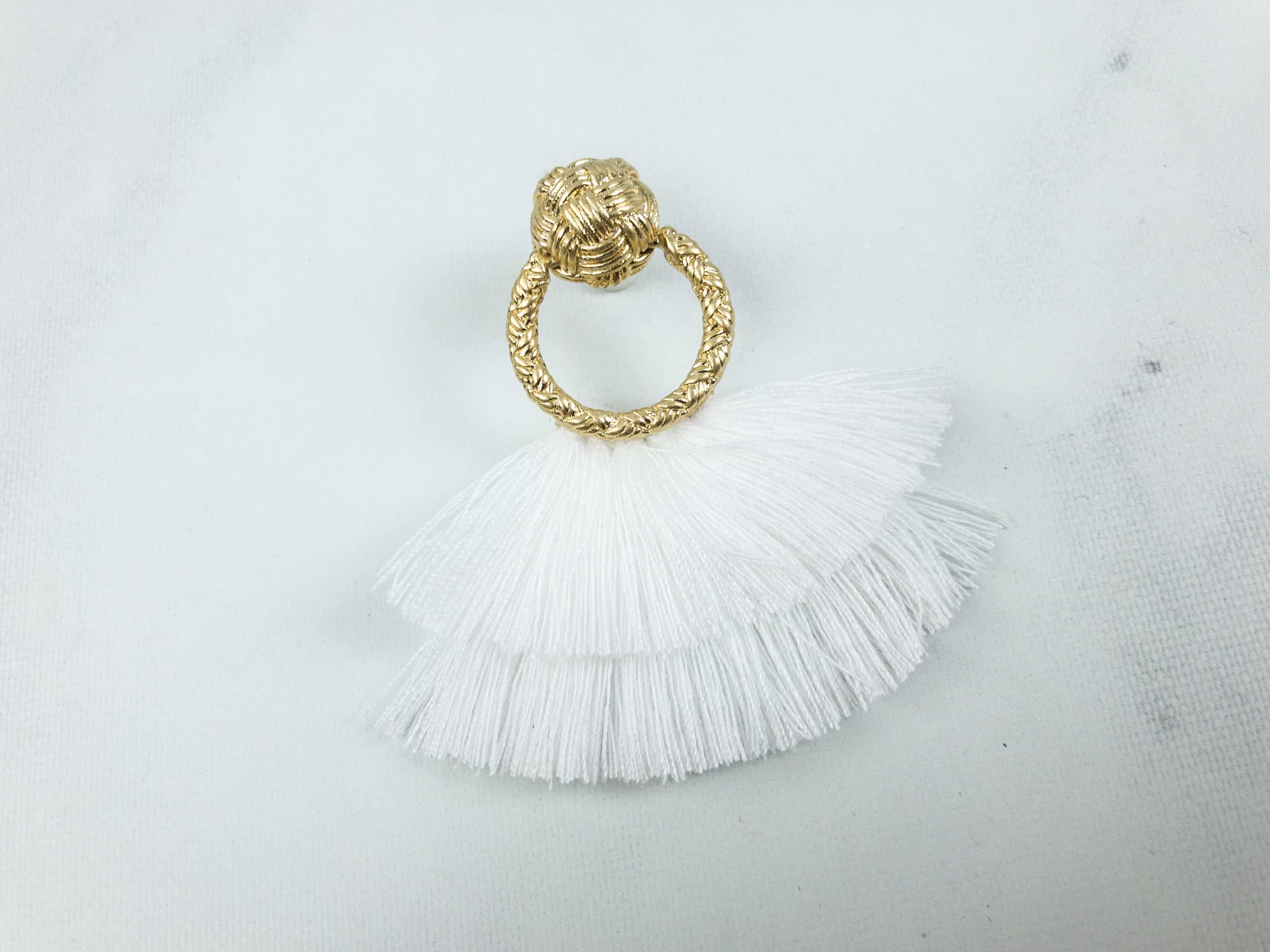 It'll look great when paired with a boho dress!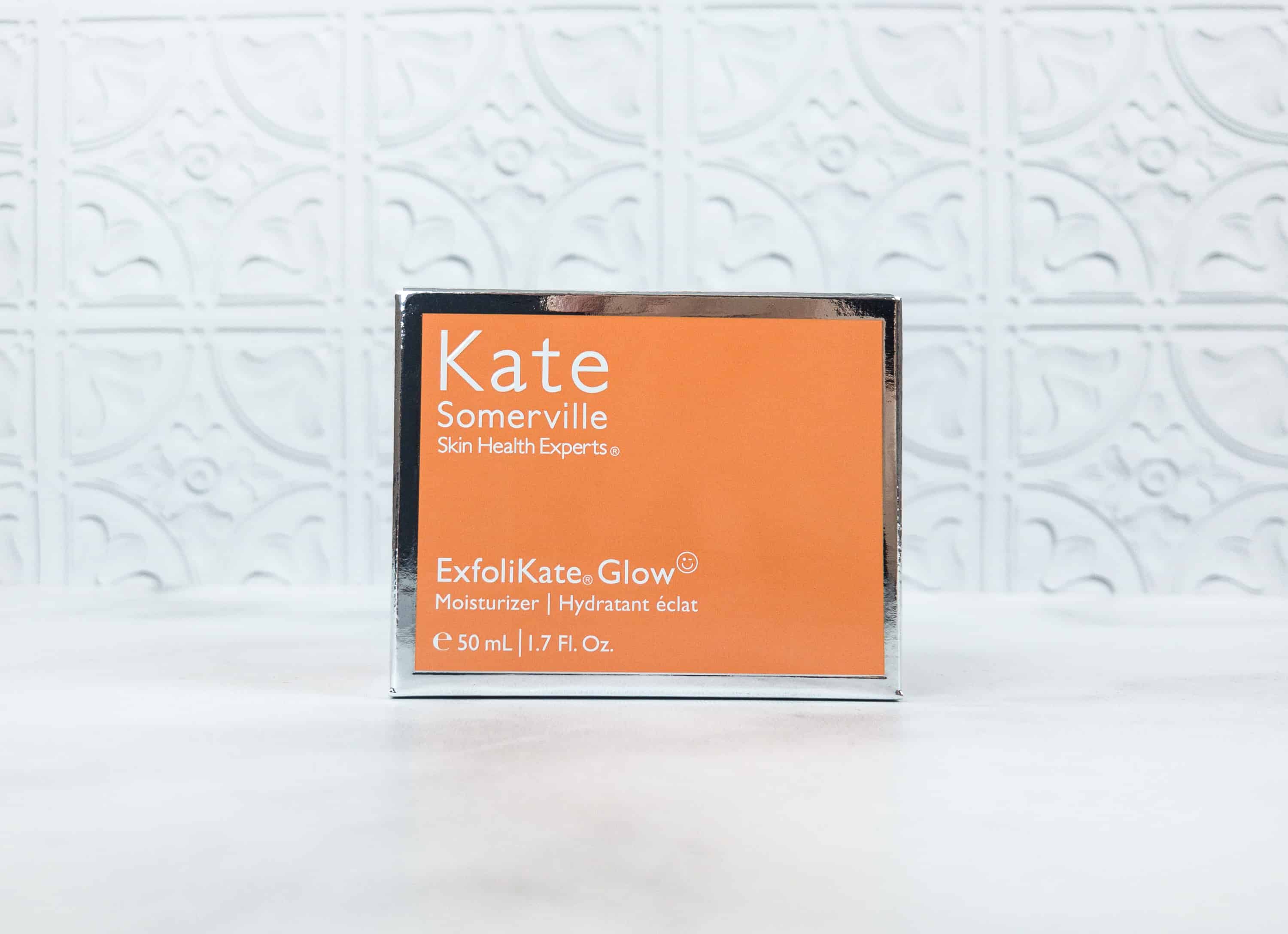 Kate Somerville ExfoliKate Glow Moisturizer ($65) Packed with hyaluronic acid, this moisturizer promises to keep the skin smooth and soft all day. It also contains lactic and glycolic acids that help exfoliate the skin to bring out the healthier skin underneath.
Instead of a bottle, it was packed in a small jar.
The formula also includes pineapple, papaya, and pumpkin enzymes to help boost skin exfoliation (all three really work and this is a triple whammy!). Another key ingredient is the napol cactus fruit extract, which minimizes any potential irritation that can be triggered by AHAs.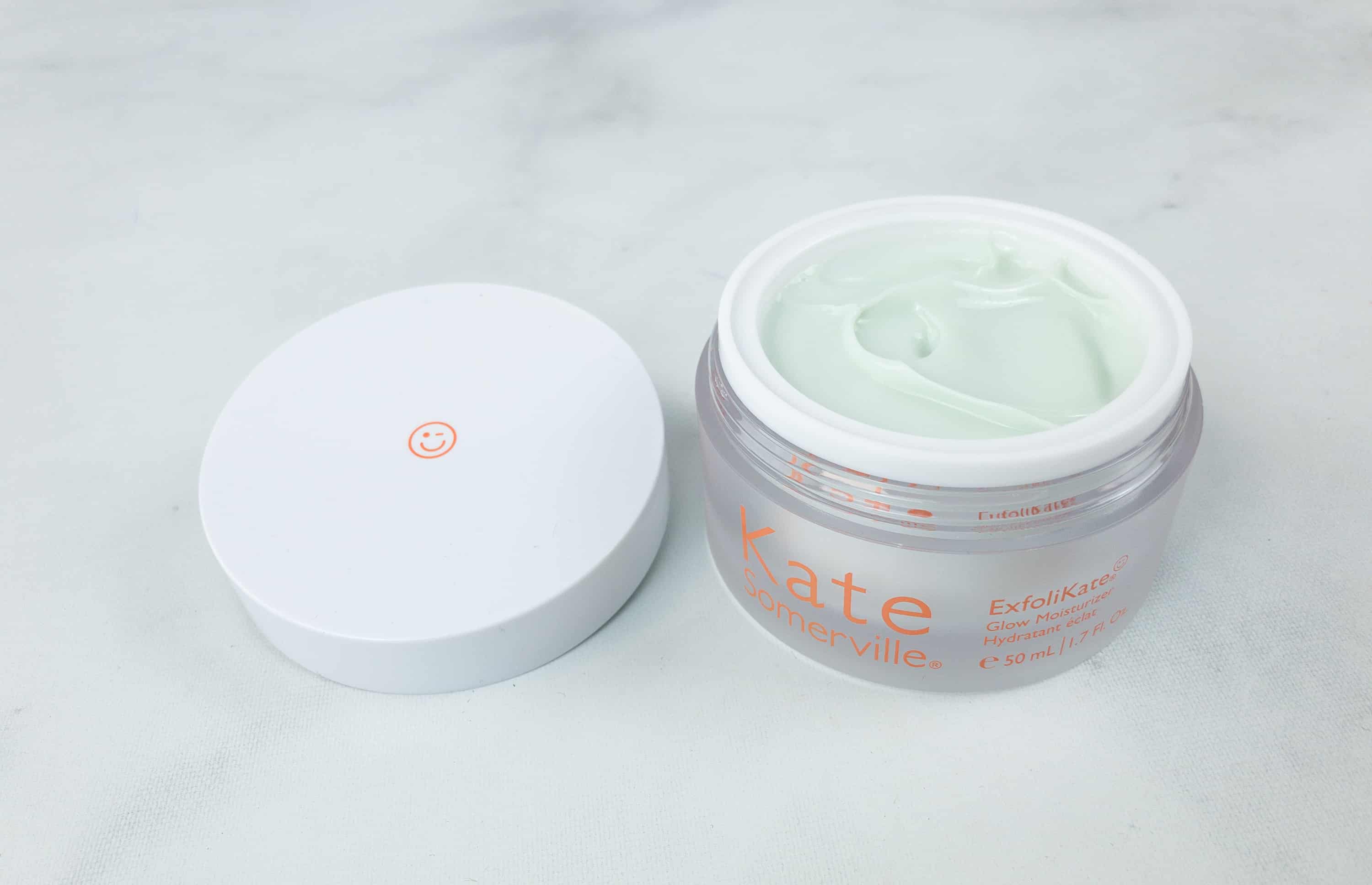 The moisturizer is rich and creamy, so a little goes a long way. It gets absorbed by the skin easily and feels light too. It might take a while to achieve the promised glowing complexion, but it does feel moisturizing at first use.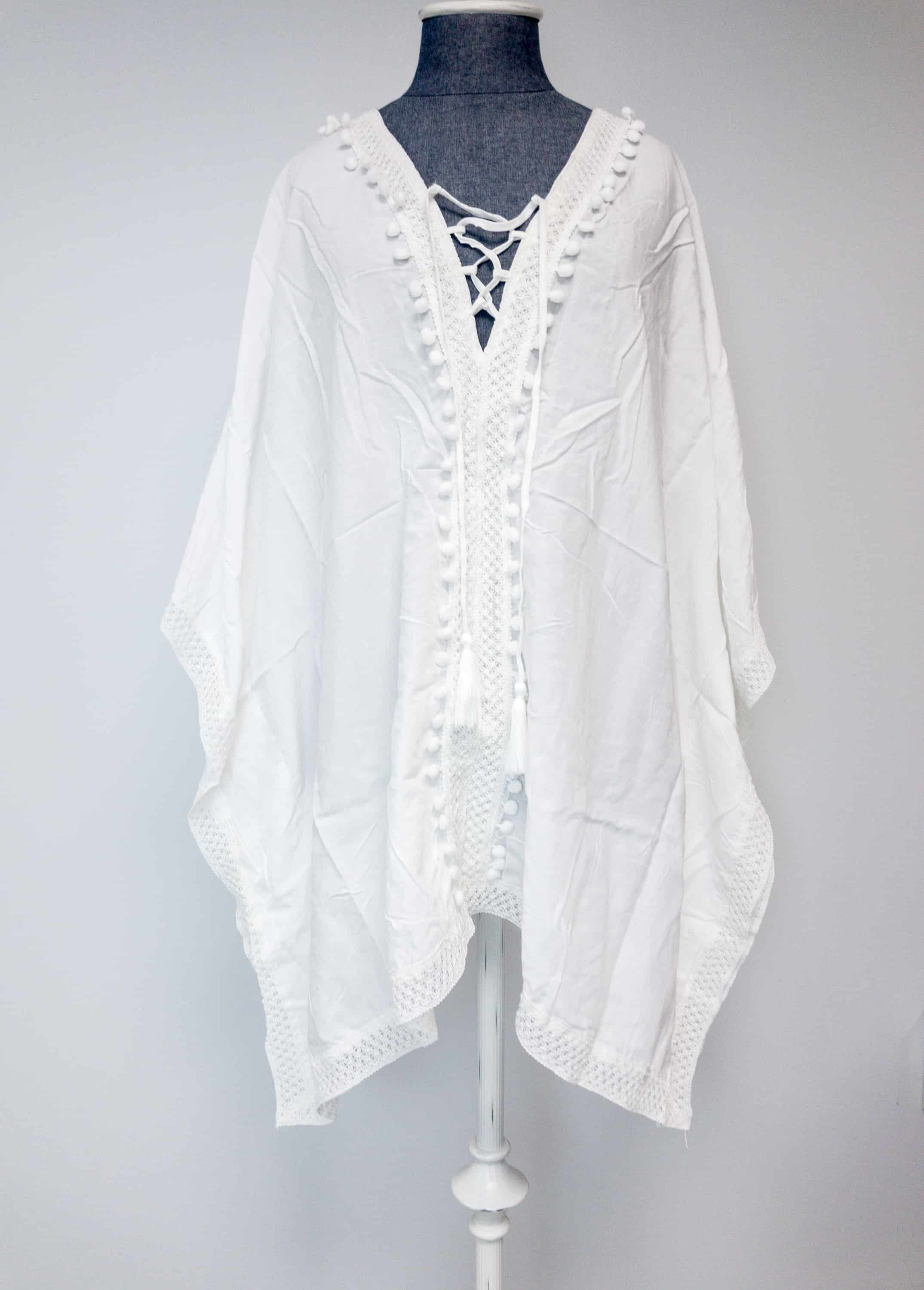 Bindya Lace-Up Cover-Up Exclusive ($115) It's an all-white cover-up that is perfect for the beach! It's made from gauze in a poncho-style design too so it's easy to wear over your beach attire.
The lace-up ties add more flair to the deep V neckline.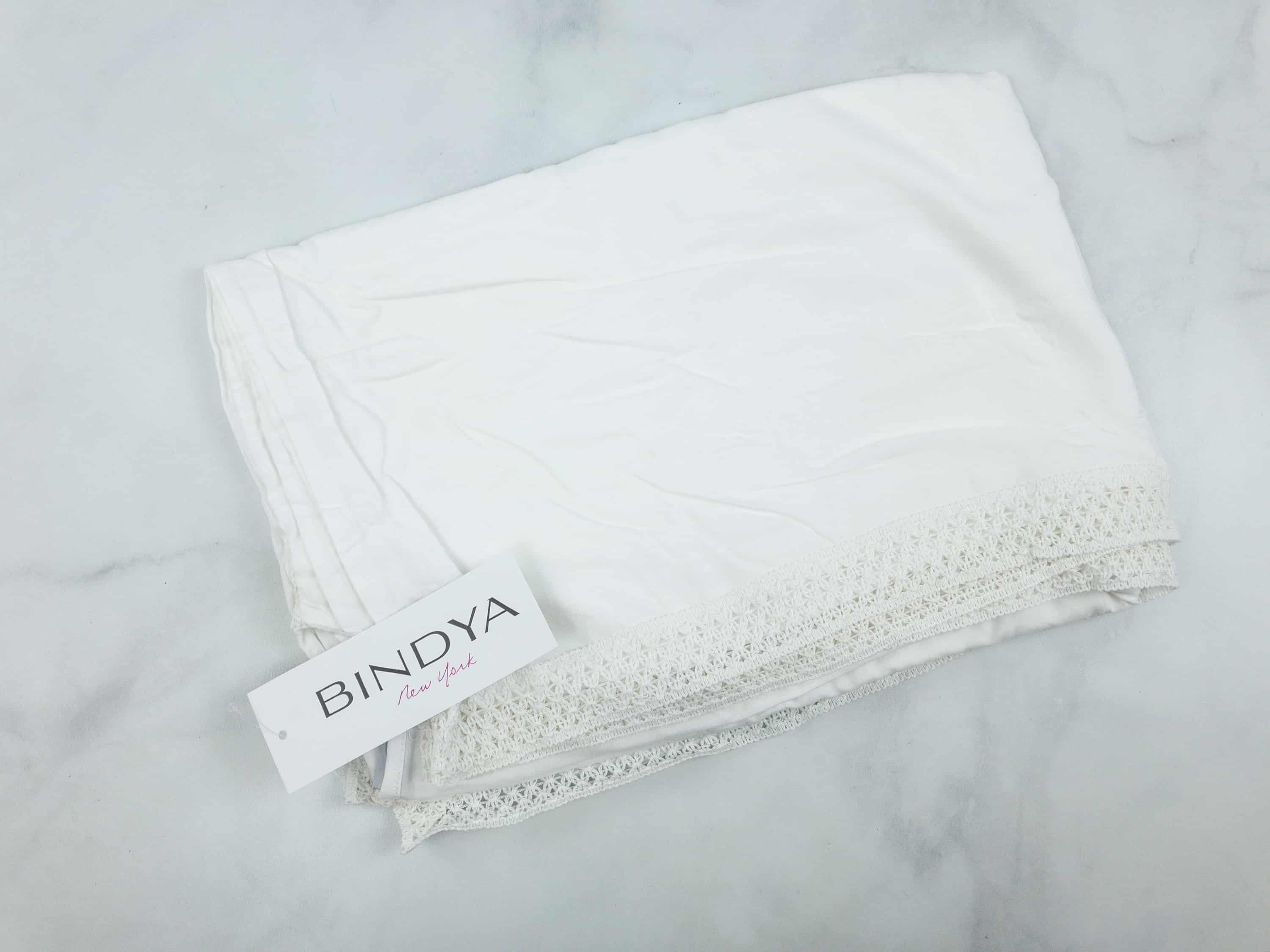 Made from 100% viscose gauze fabric, this cover-up can be easily folded and slipped into your summer straw bag along with your summer accessories and you are done! Now, who's ready for the beach?
Rachel Zoe's curated items for this quarter's box are just wonderful. I love how all the items here work well together which means that there is no item wasted. My favorites are the beach bag and the beach cover-up, my summer wardrobe definitely needs an update and they came just right in time. I also appreciate the inclusion of a beauty item, as much as we love basking in the sun, we need to take care of our skin by providing it with nourishment and hydration too. As always, it's a well thought out curation that focused on the essentials. I can't wait to hit the beach now that I have all of these! Also, the total retail value of the items is $400, which is four times higher the cost of the box. That's so impressive!
What was your favorite item in the Summer Box of Style?