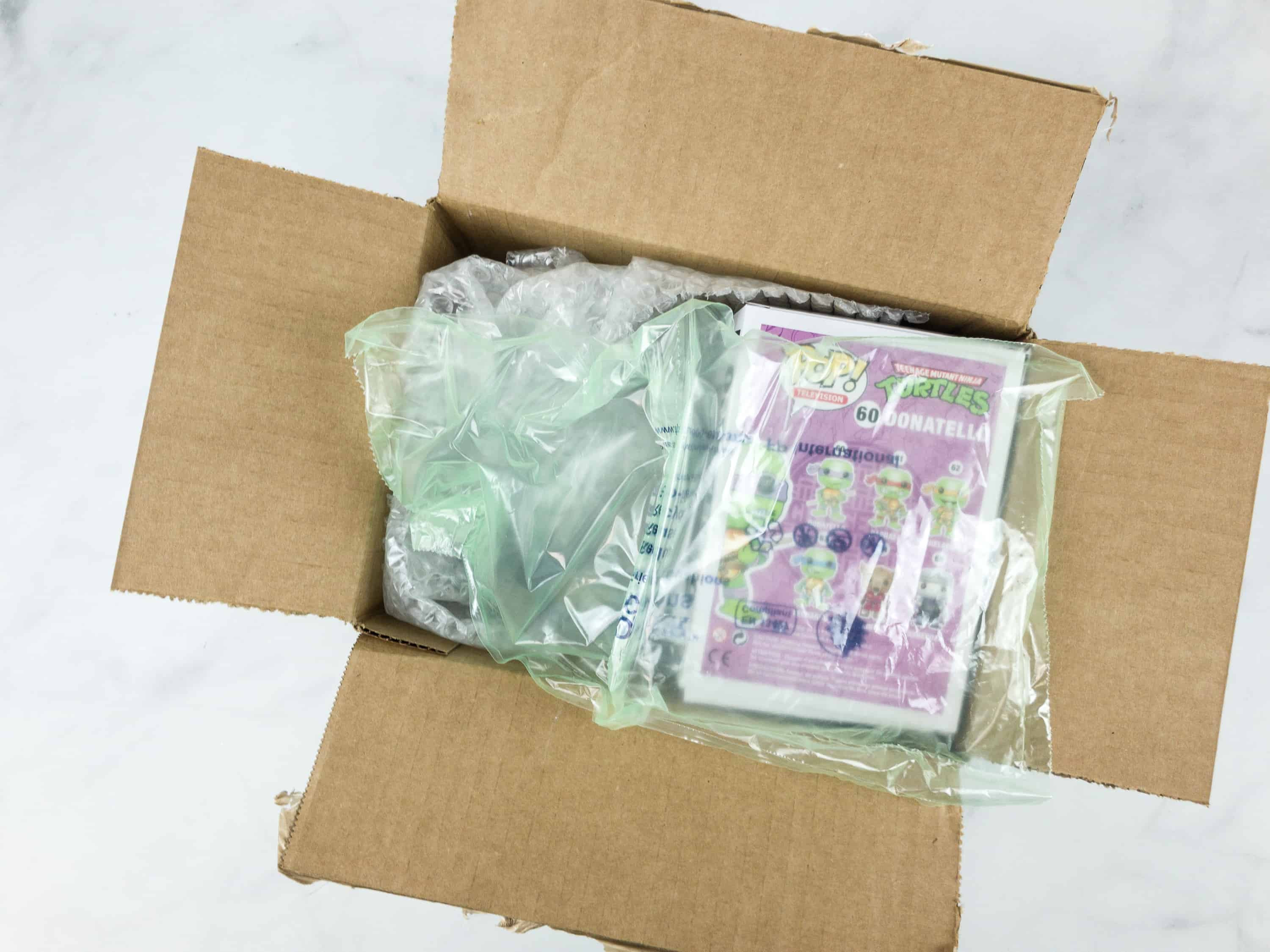 Pop In A Box is a monthly Funko POP! vinyl figure subscription. Every month, you will receive the number of POP! figures you order (starting at $9.99 per POP!).
In all seriousness, they have a totally awesome and exhaustive Pop tracker that you should sign in to use if you have any sort of Pop collection (we have quite a few). Shipping is always a flat $4.99 but you can get as many as 12 POP!s a month.
You can block Pops from being sent, rate pops in their tracker, and if you track your collection with their tracker and subscribe you will not receive any dupes. They do give away figures randomly to subscribers.
When you sign up you can add POP!s to your collection, thumbs up and down (never get a thumbs down, more likely to get a thumbs up). Everything that you Thumbs Down will be blocked, and you can pull them back out if your tastes/fandoms change. Thumbs Up will place the Pops on your Wish List.
I do find it fun and easy to do the thumbs up & down a couple times a week, and I suggest filling out your collection and blocking any POP!s you hate and marking any POP!s you really want before actually subscribing.
DEAL: Save 20% on your first $20+ order! No coupon required, just use this link to subscribe.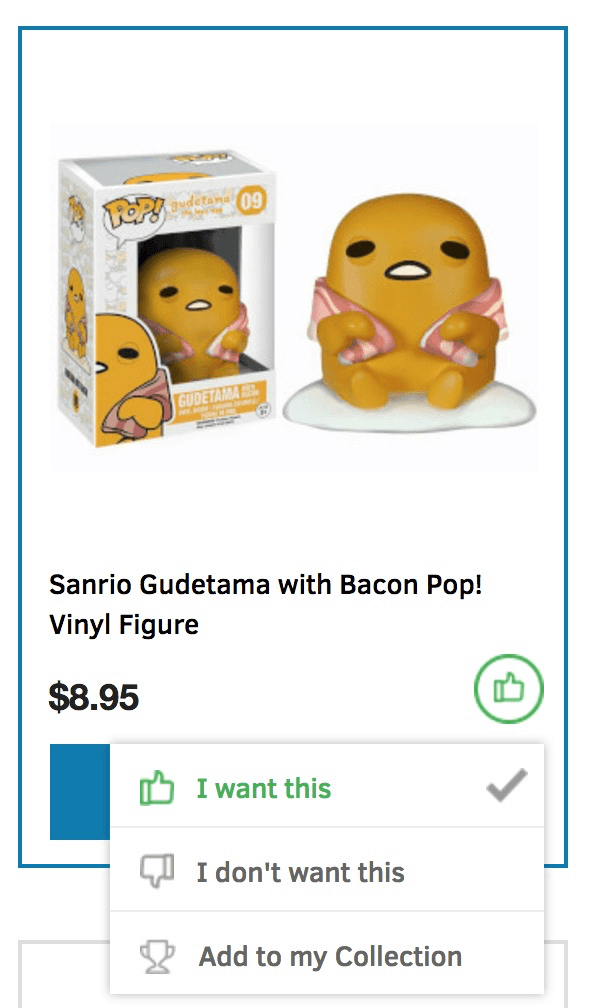 Once you're signed up you'll get a new pops email whenever they add new pops to the shop – and then you'll know it's time to do thumbs up/down.
There's not a lot of fanfare with this box. Here are my contents! I have found that the boxes are usually in great condition but we take them out because our kids play with them.
Note: When you receive your Pops from PIAB they will not be added to your collection. They don't track what you get, so when you get them, add them to your tracker so you don't receive them again (and don't forget to add all the other Pops you get to your tracker too).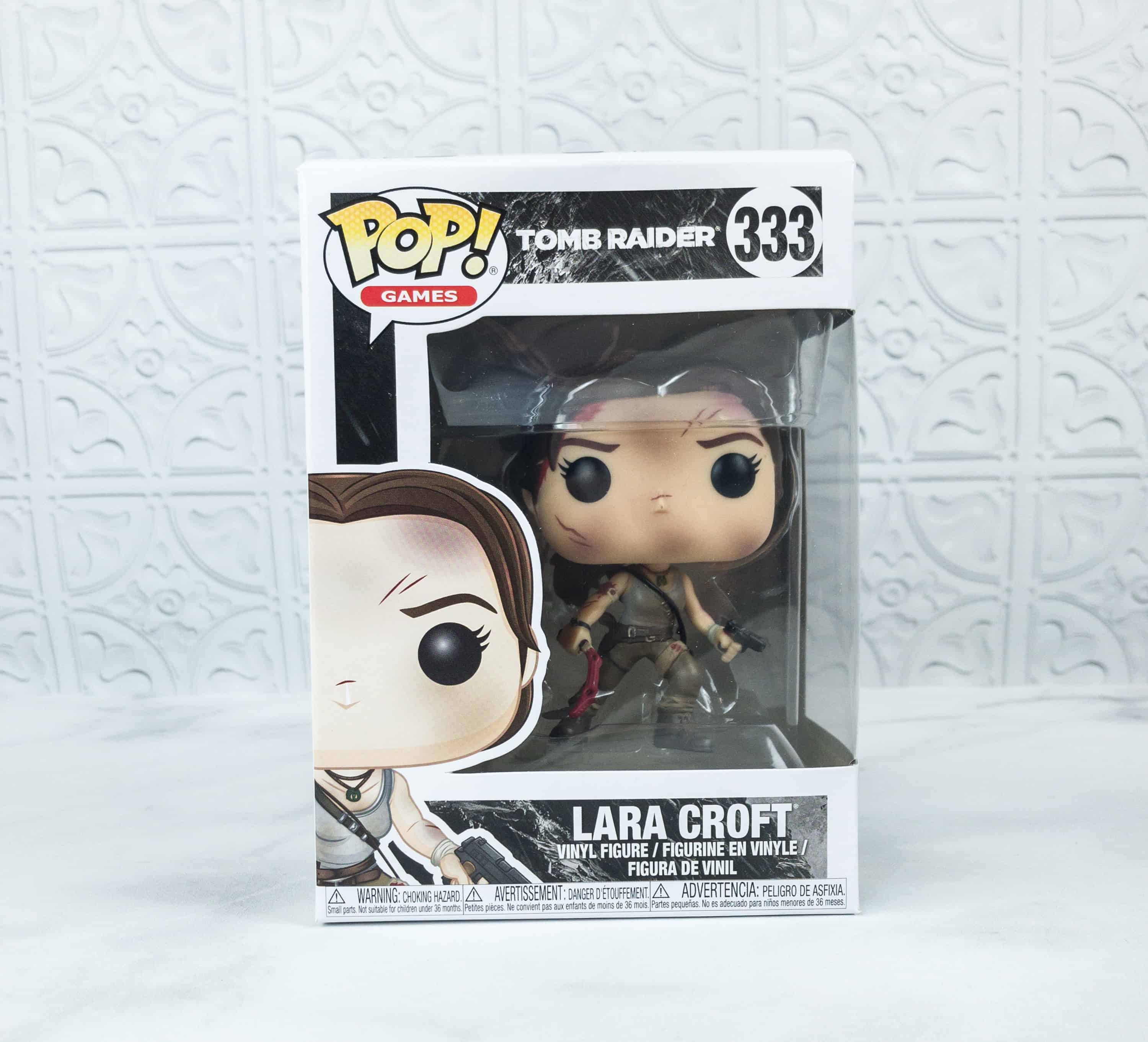 Funko Pop! Games Tomb Raider Lara Croft Vinyl Figure ($9.50) The first POP! we pulled out of the box is Lara Croft!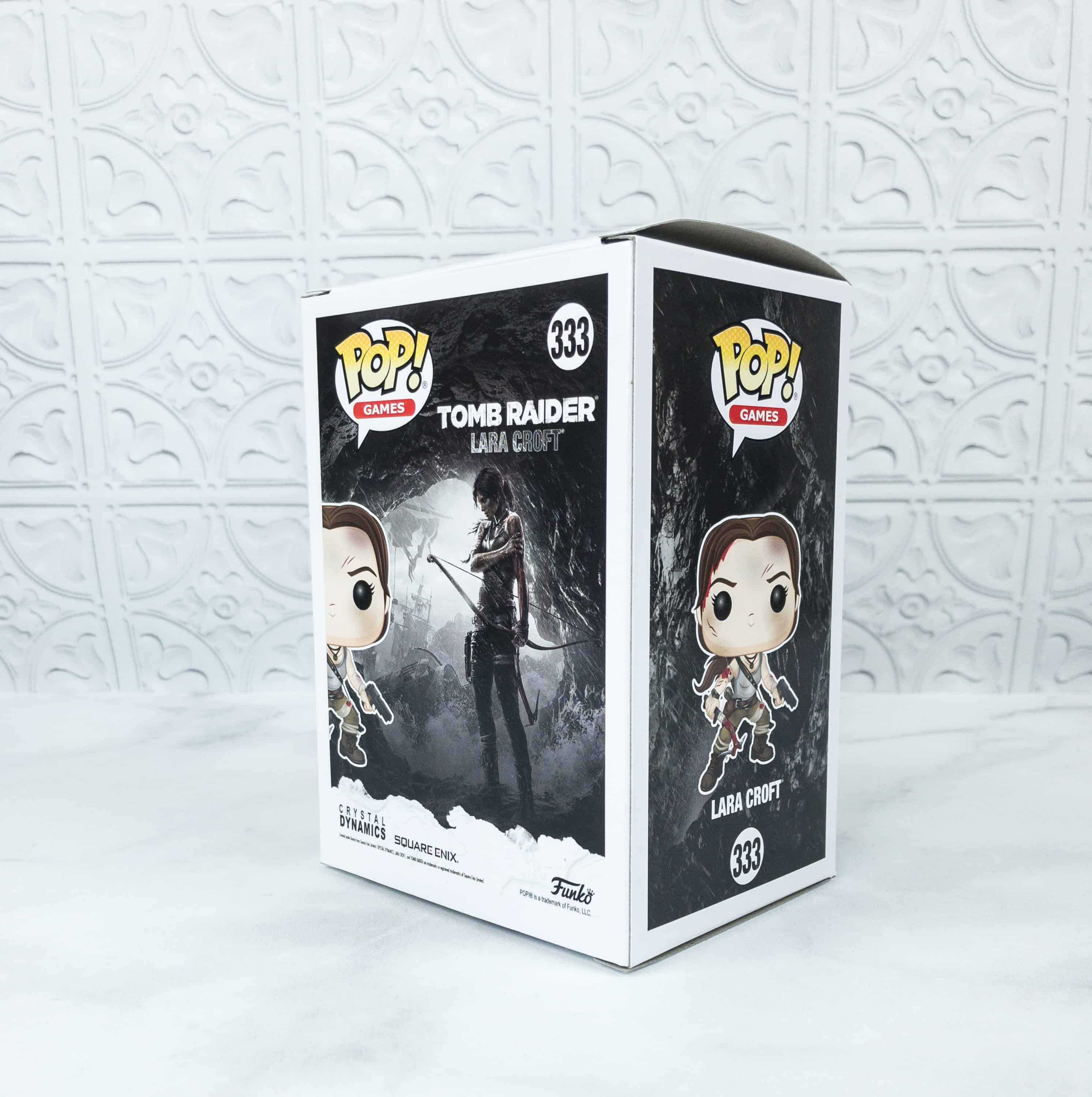 Lara Croft is the main protagonist of Tomb Raider franchise, which also has movie adaptations in the early 2000s, and the most recent one was a reboot released just this year.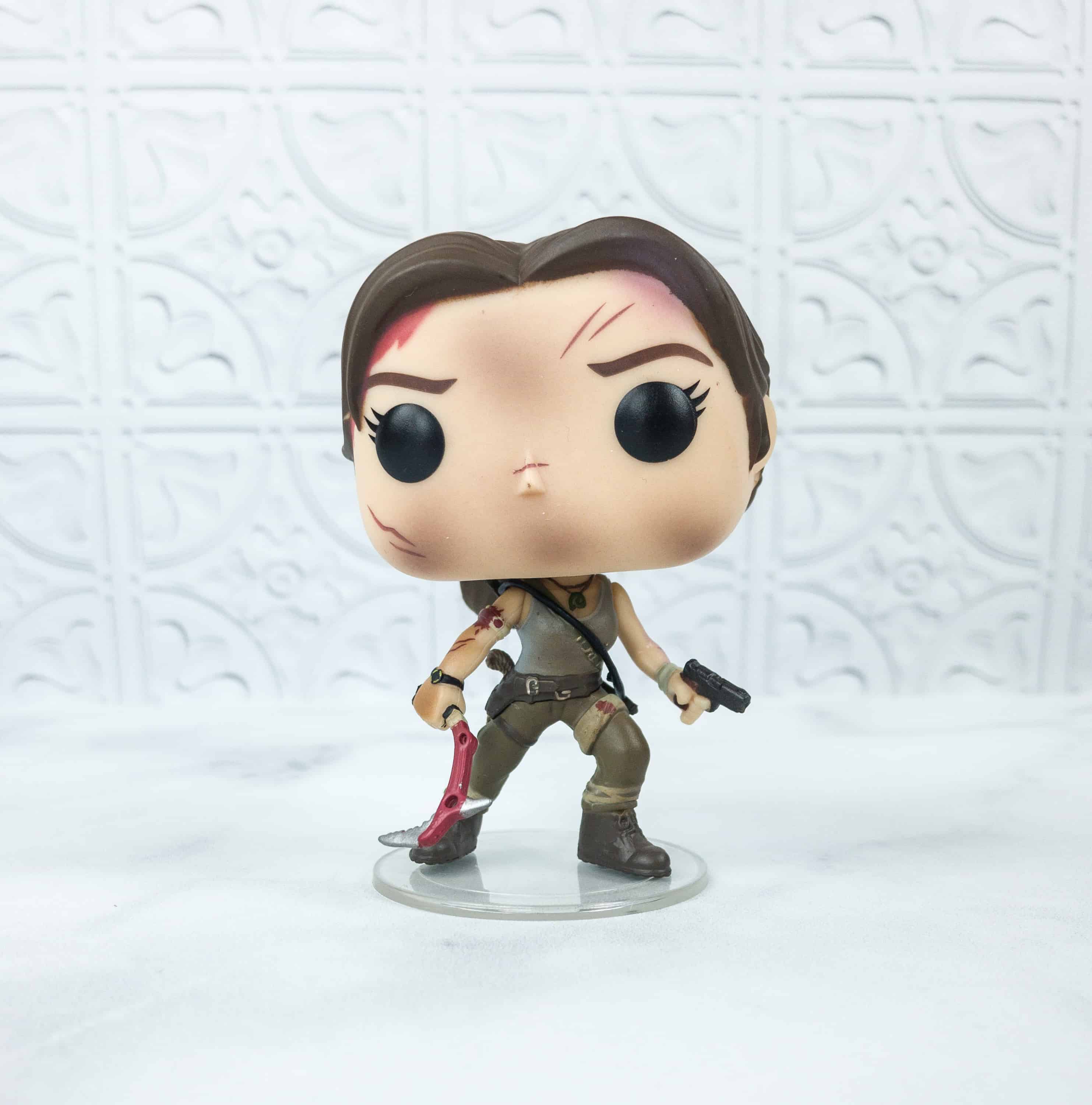 Lara Croft is an English archaeologist, treasure hunter, and tomb raider.
This pop really captured how Lara usually looks. However, this version has her hair in a ponytail instead of a braid.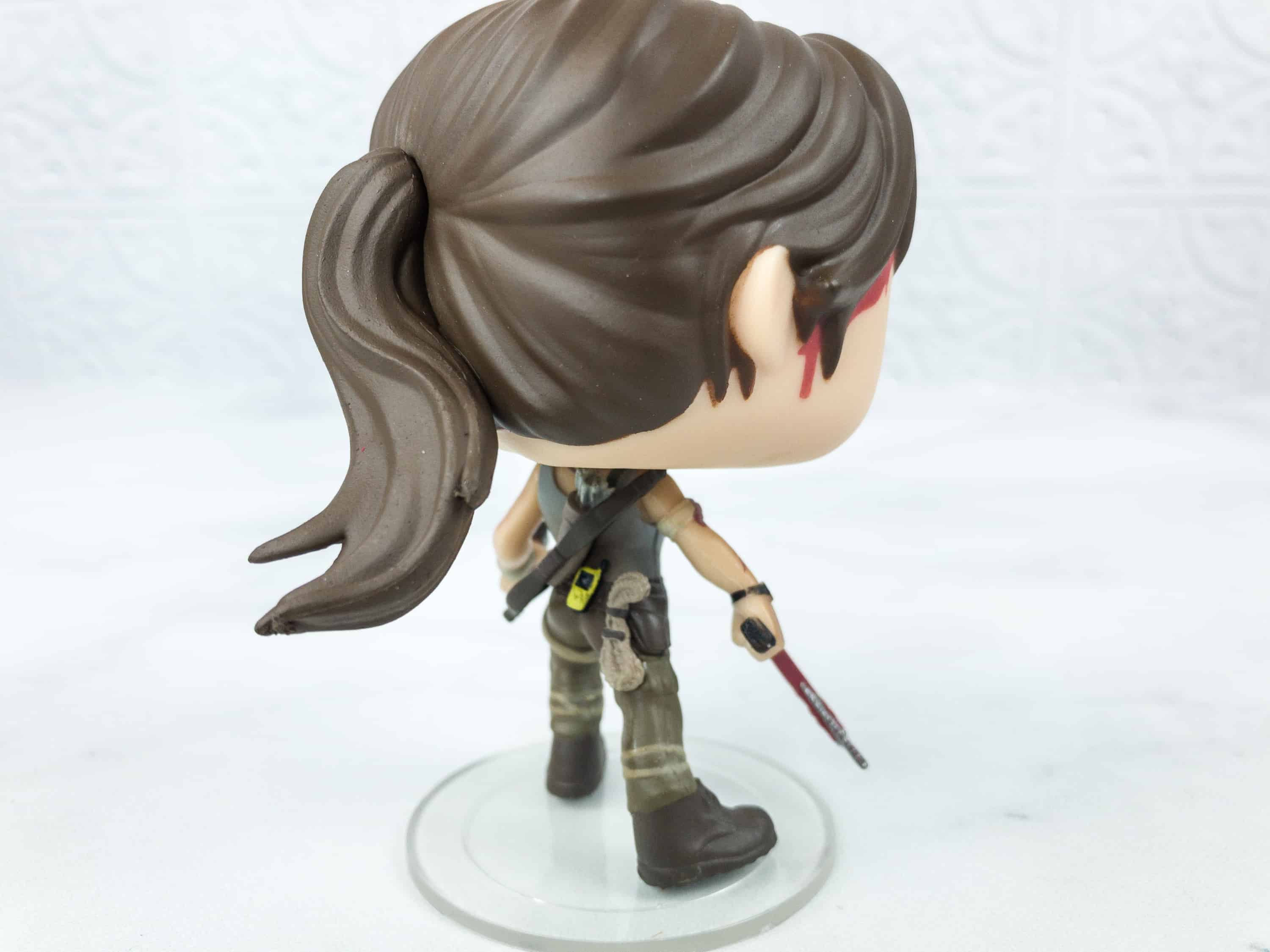 She is in her tank top, pants, combat boots, and she carries several armaments and gadgets.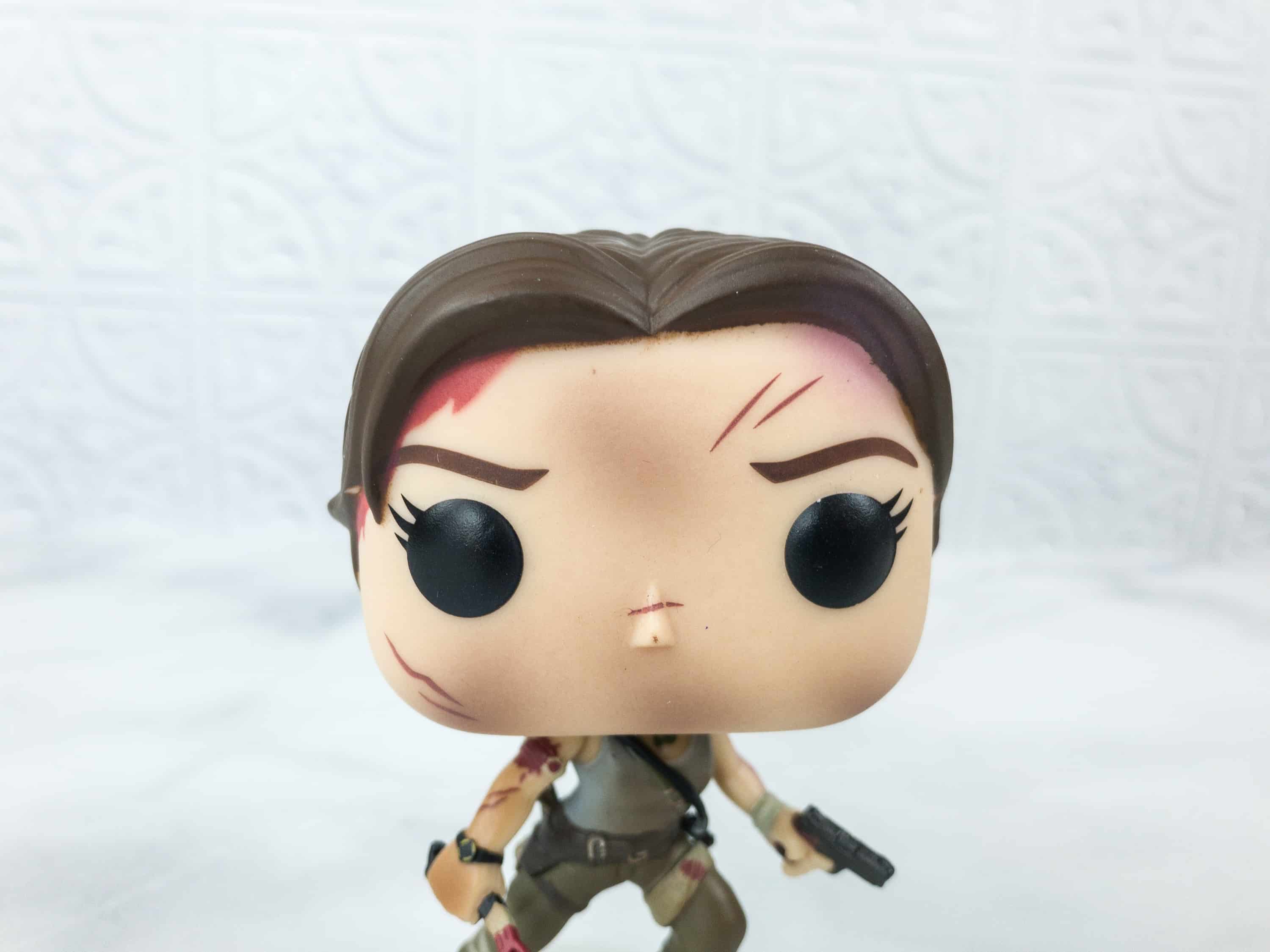 Lara looks like she came from an extreme battle. She had gone through a lot, from crashing planes to surviving in the wilderness! What a strong woman!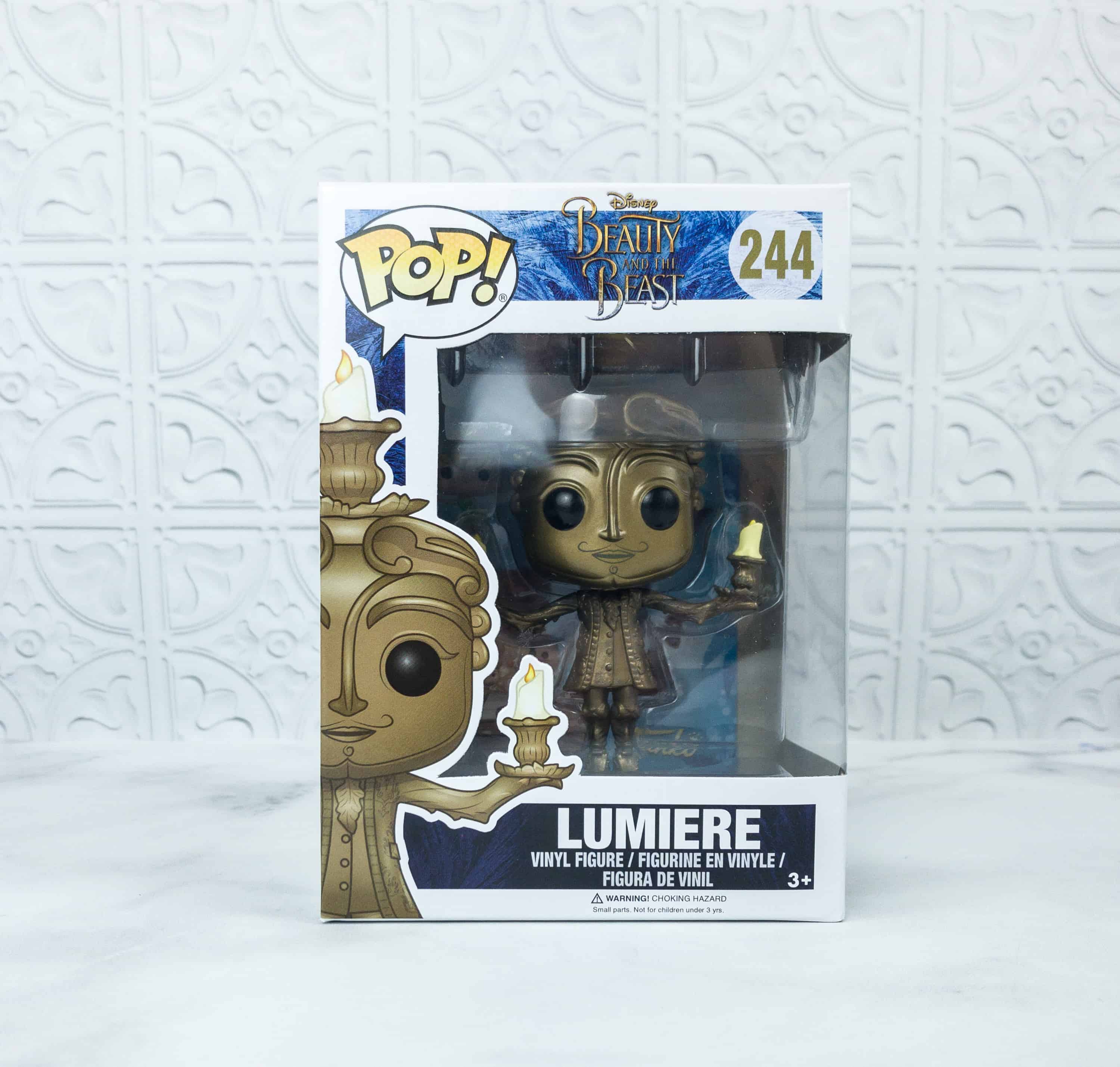 Funko Pop! Beauty And The Beast Lumiere Vinyl Figure ($8.49) Several months ago, we got Beauty and the Beast POP!s. Now, to add another, we got Lumiere!
Other pops from this animation are found at the back of the box: several pops of Belle in different costumes, Beast, Mrs. Potts and Chip, and Cogsworth.
Lumiere is one of the Beast's servants and the castle's maître'd, who turned into a candelabra.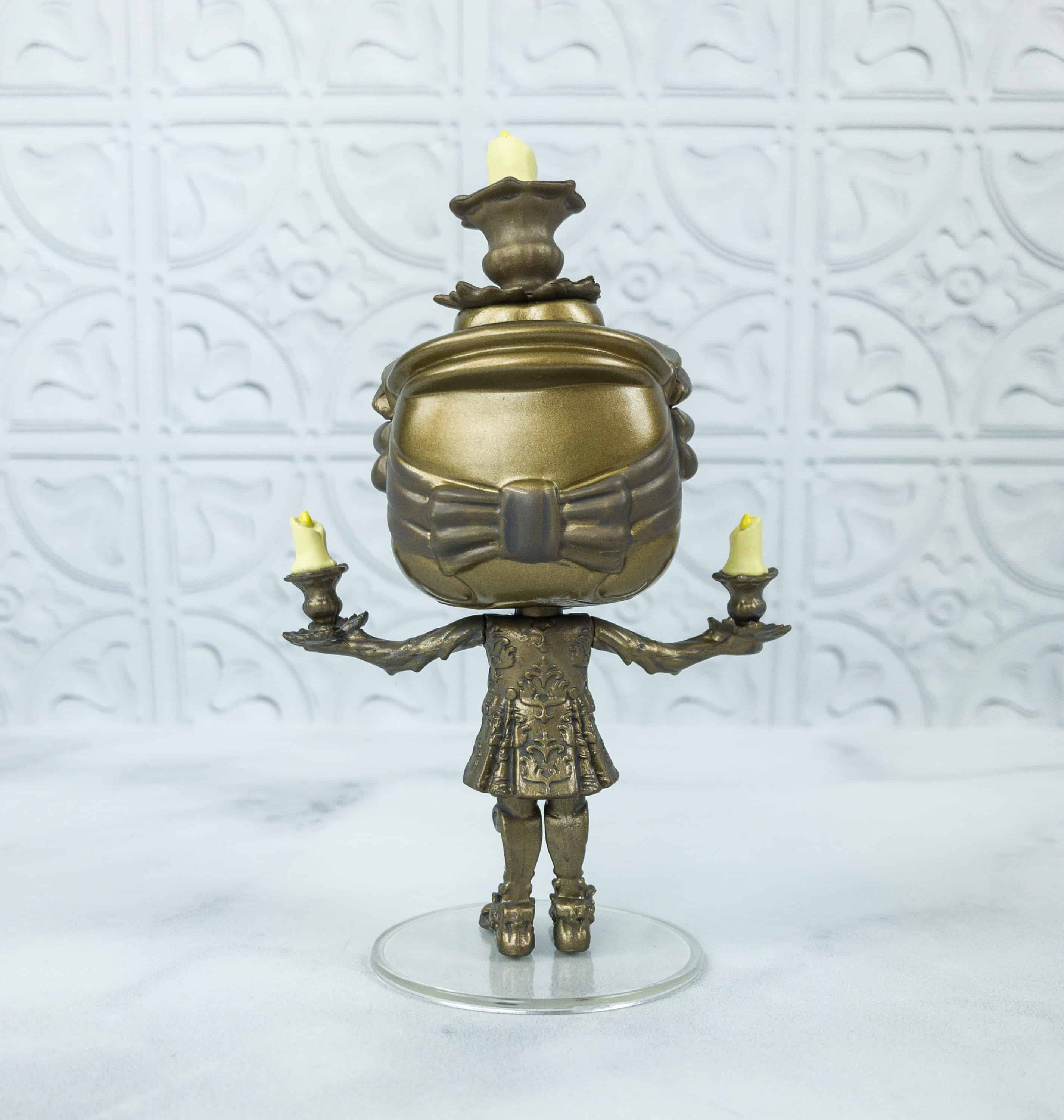 Under the curse, Lumière was a three-armed golden candelabra. In the live action movies, his attire is nothing like the one in the animated film as he's still wearing what he used to wear when he's still human.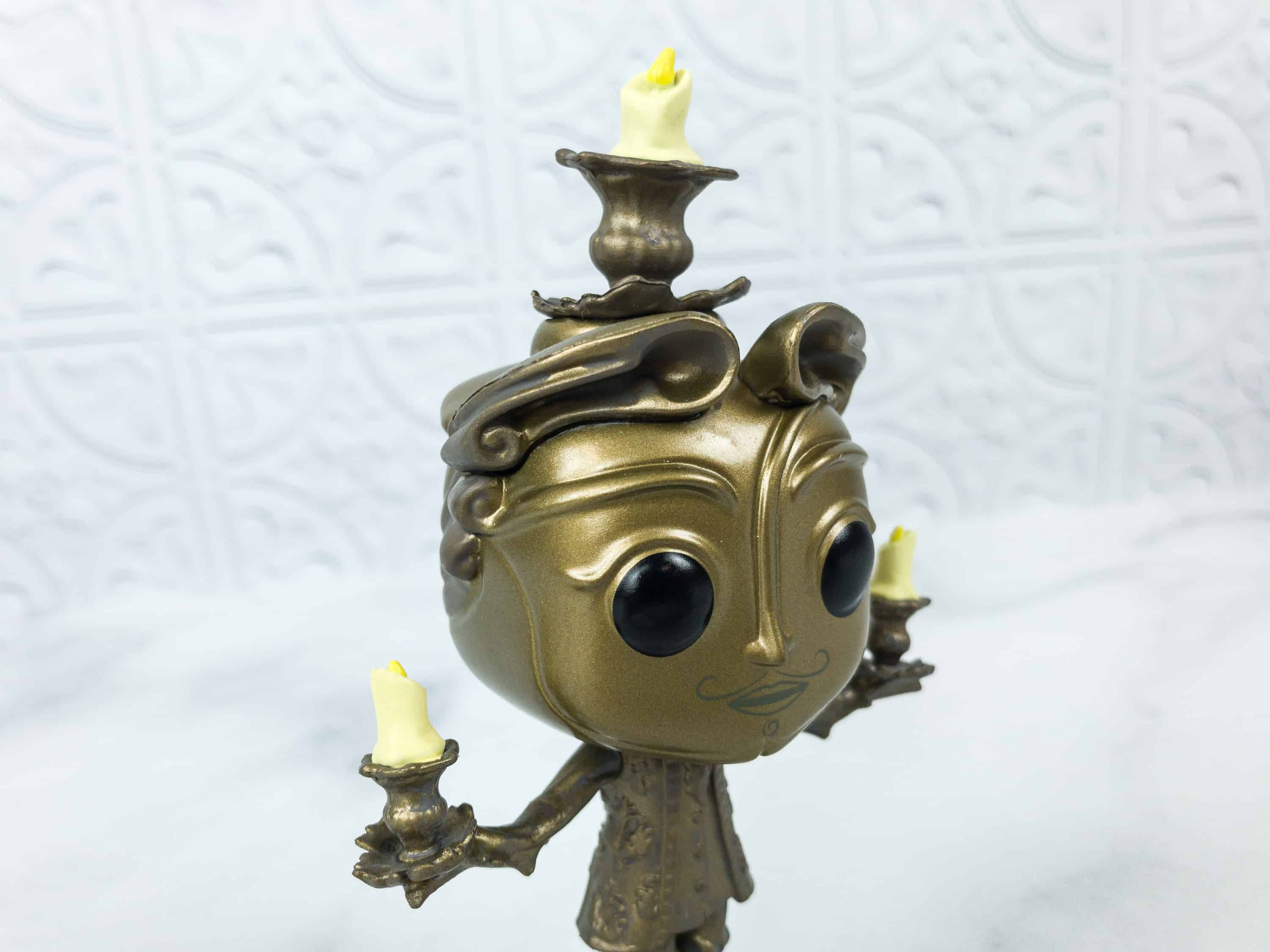 Lumiere is the complete opposite of his friend Cogsworth, as he is rebellious and doesn't abide the rules of his master. But despite all that, the Beast still asks him for advice!
Look how they artistically turned Lumiere's human form into a precious candelabra!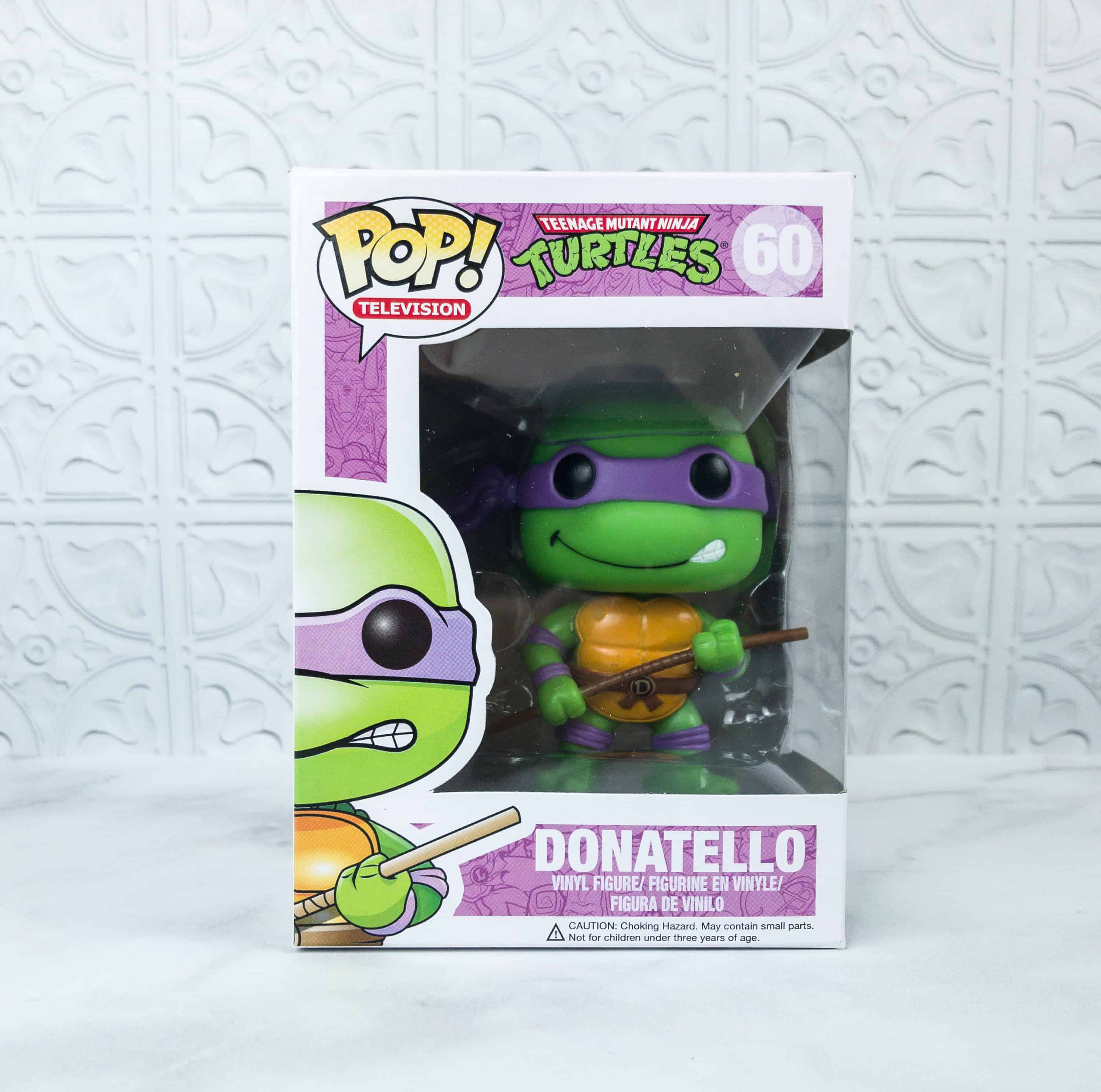 Pop! Television TMNT Donatello Vinyl Figure ($10.17) From TMNT, we got Donatello who is the tallest among the turtles. He is also "The Brains" of the team!
You can also get Raphael, Leonardo, Michaelangelo, Splinter and Shredder from this line. I would love to have them all!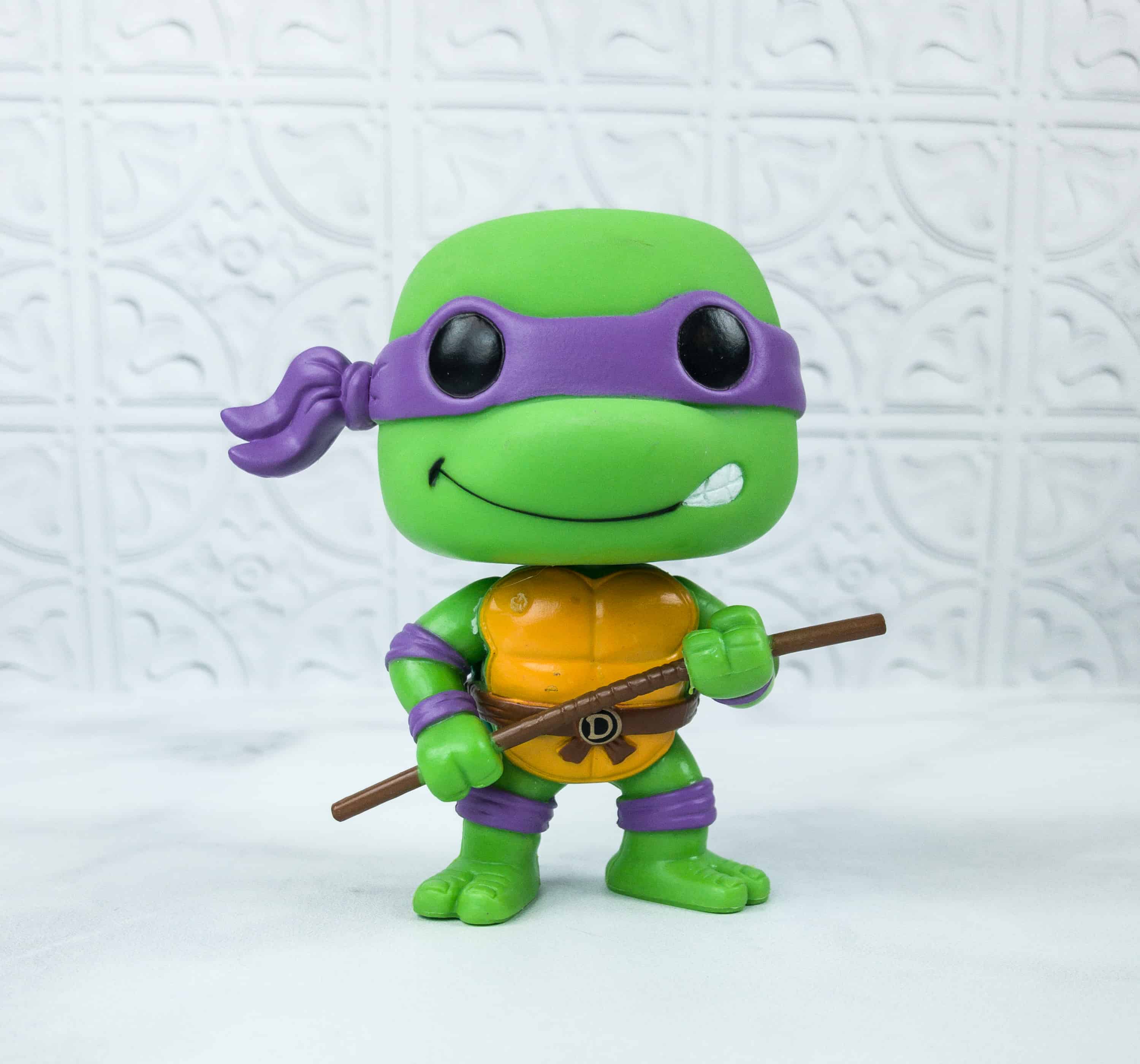 Donatello is the team inventor and weaponeer. He creates all their gadgets from the simplest bo-staff to their incredible vehicles. He's utterly brilliant, able to cobble together fantastic stuff from things he's literally scrounged from a trash heap. He's obsessively detail-oriented and often impatient that his brothers can't keep up with him intellectually.
The details of this POP! is so cool, it even got the perfect green color of the mutant turtles!
Among the four, Donatello is the one who wears a purple mask, and the tails of his mask are longer than any of his brothers, except for Raph's. None of these details really show up on the Pops!
Aside from being good at handling weapons, he is also good with machines and has a talent for making new technology for his brothers.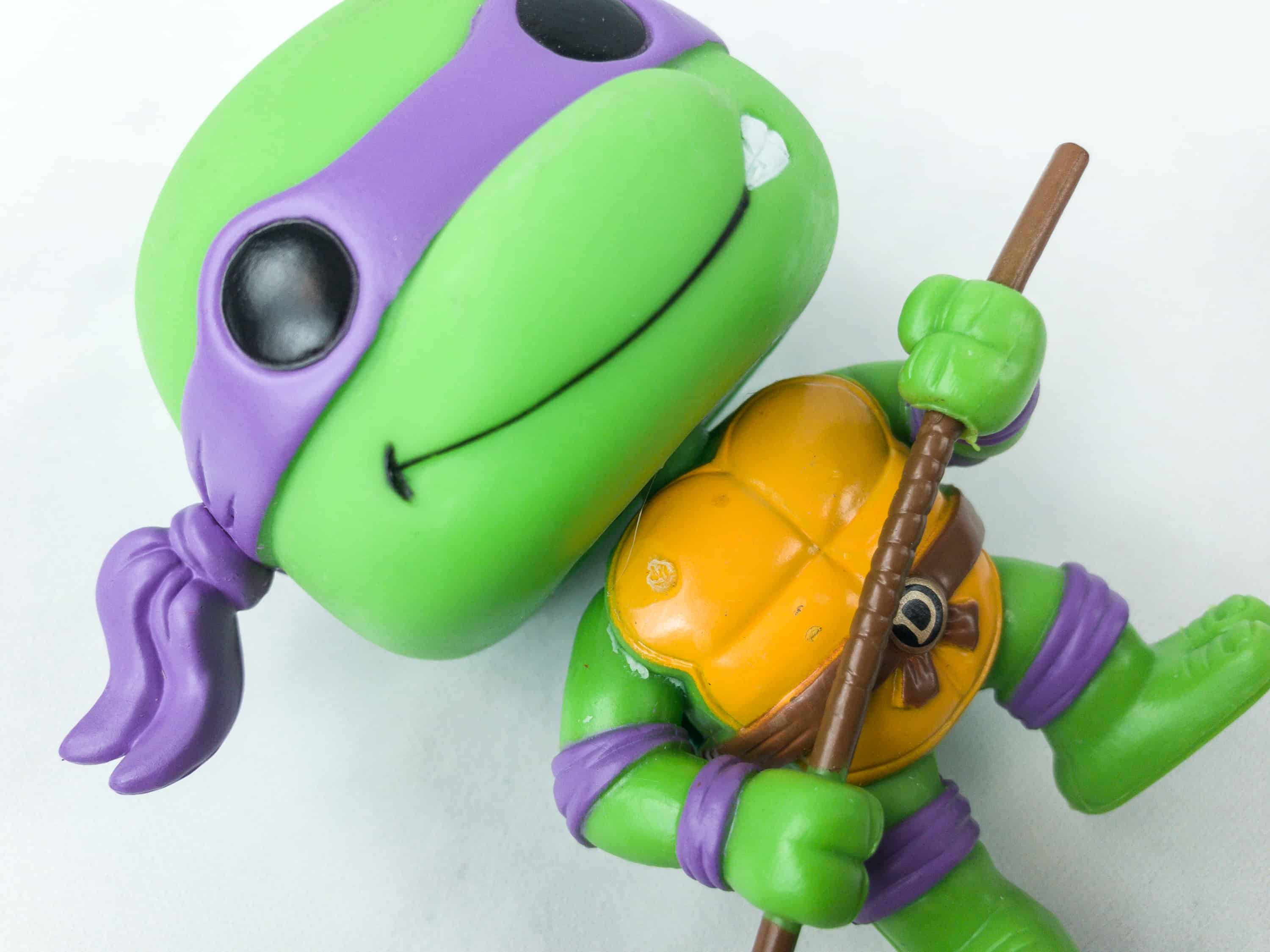 You can see that a part of his smile shows some of his gritted teeth!
This month actually has a cool variation, from Disney classics to video game royalties!
We are so happy and excited as our POP! collection continues to grow. Every month, good POP! figures are being sent our way. I believe Lumiere is the third POP! for our Beauty and the Beast figure line, and we're looking forward to other characters. We're in to collect all the TMNT ones too! Pop In A Box is such a perfect subscription for Funko collectors, and they have a system that makes sure that you won't get a duplicate, just don't forget to update your tracker. They have all sorts of POP!s and all the new releases. We're always looking forward to this box's arrival at our door. We're happily ticking the POP!s on our list one by one, it's still a long way to build a massive POP! collection but anything is possible, right?
Have you tried Pop In A Box?