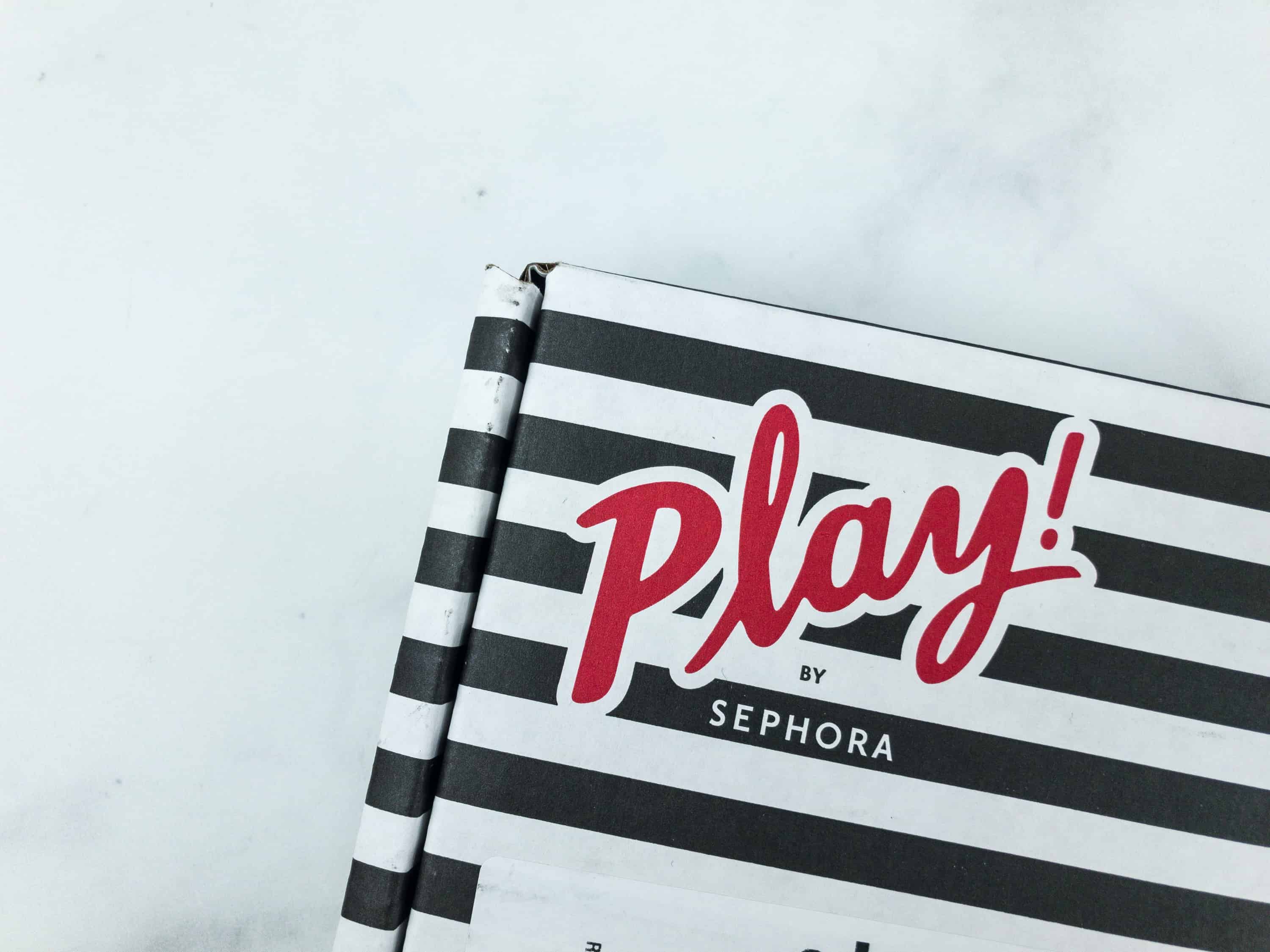 Play! by Sephora is a monthly subscription box that brings only the best and exclusive Sephora beauty and makeup samples. The subscription costs $10 per month, and you'll get 5 deluxe beauty products, playlists, a fragrance bonus item, plus coupons you can use when you visit in-store.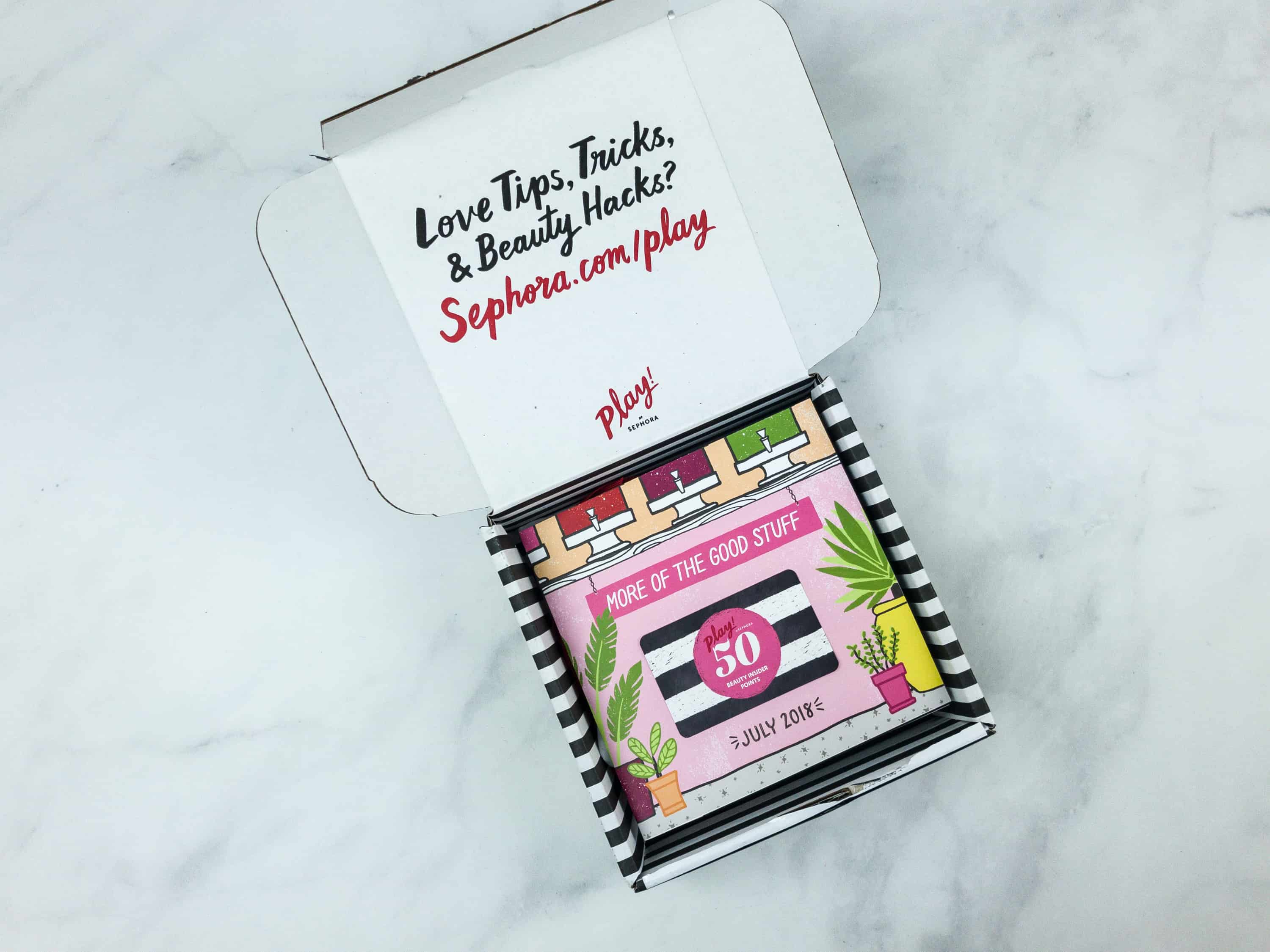 Your subscription also entitles you to PLAY! Date meetups if your store participates. I don't even have a Sephora (not even a JCP one) but this box totally excites me even without those experiences. I love the high-end brands every month for just $10.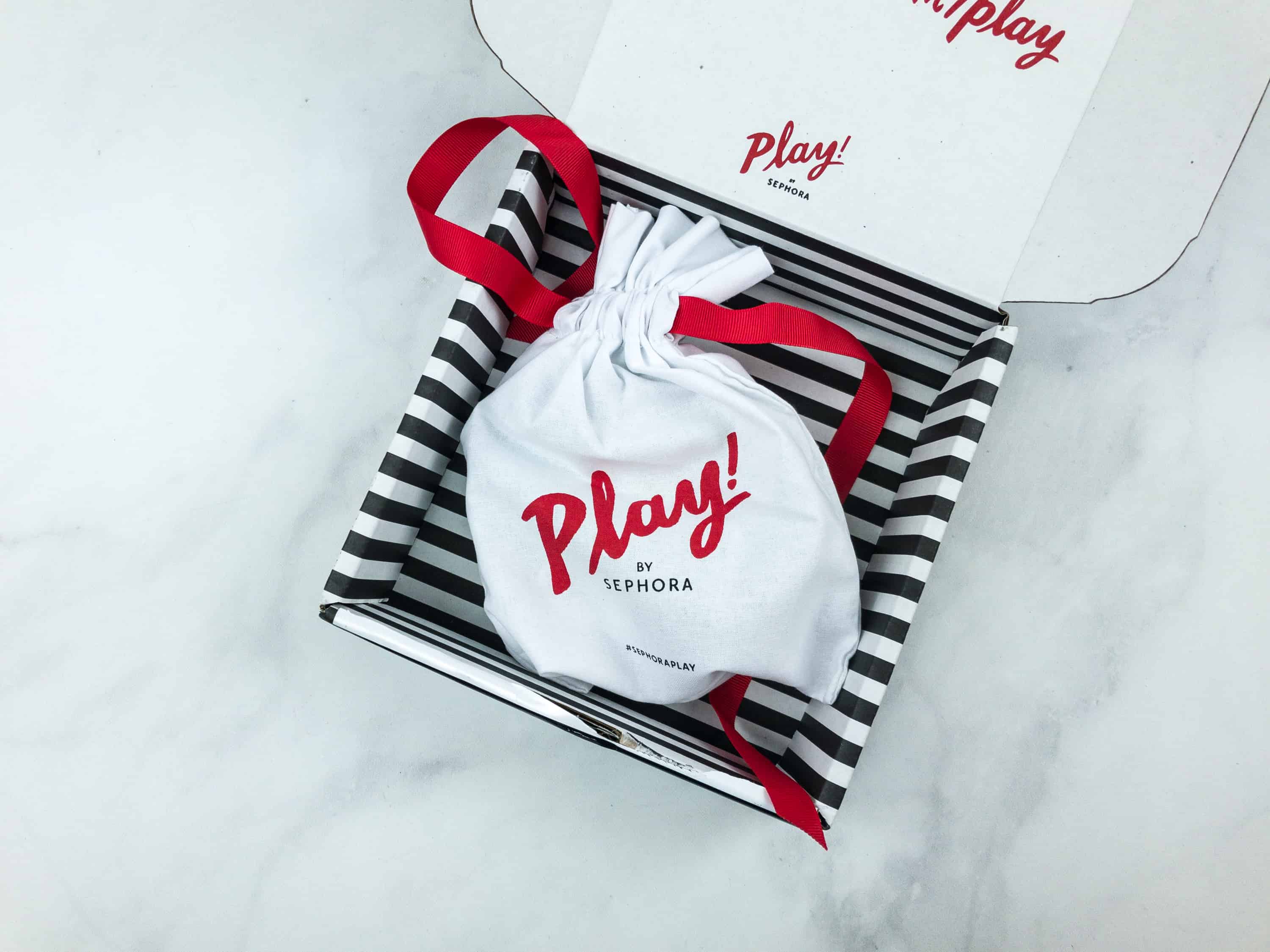 When you remove all the paper, you are left with this playful pouch from Sephora.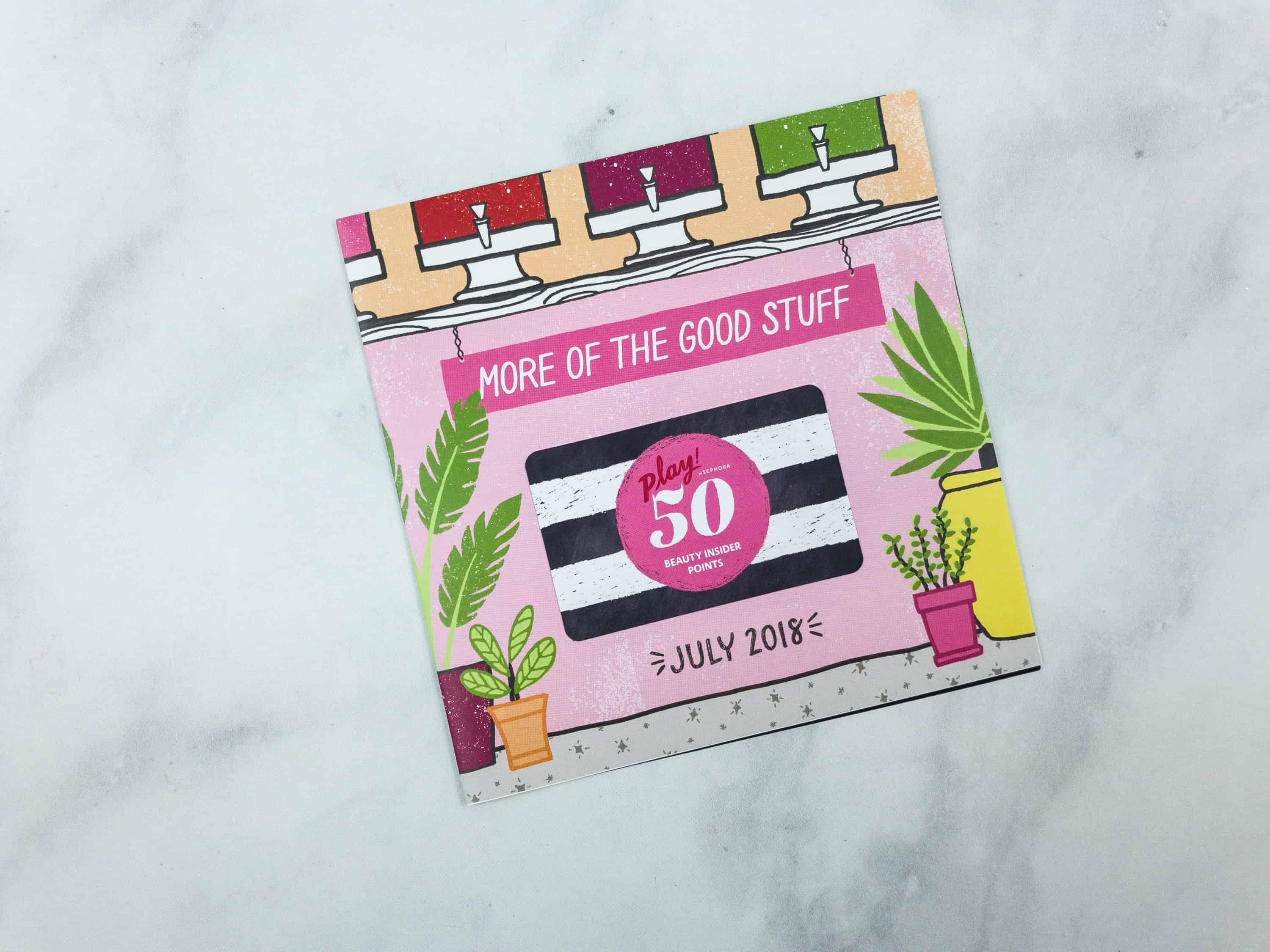 That little card is a PLAY! Pass that will get you 50 extra Beauty Insider points with a purchase from the box, in-store only. You can also get a complimentary mini makeover!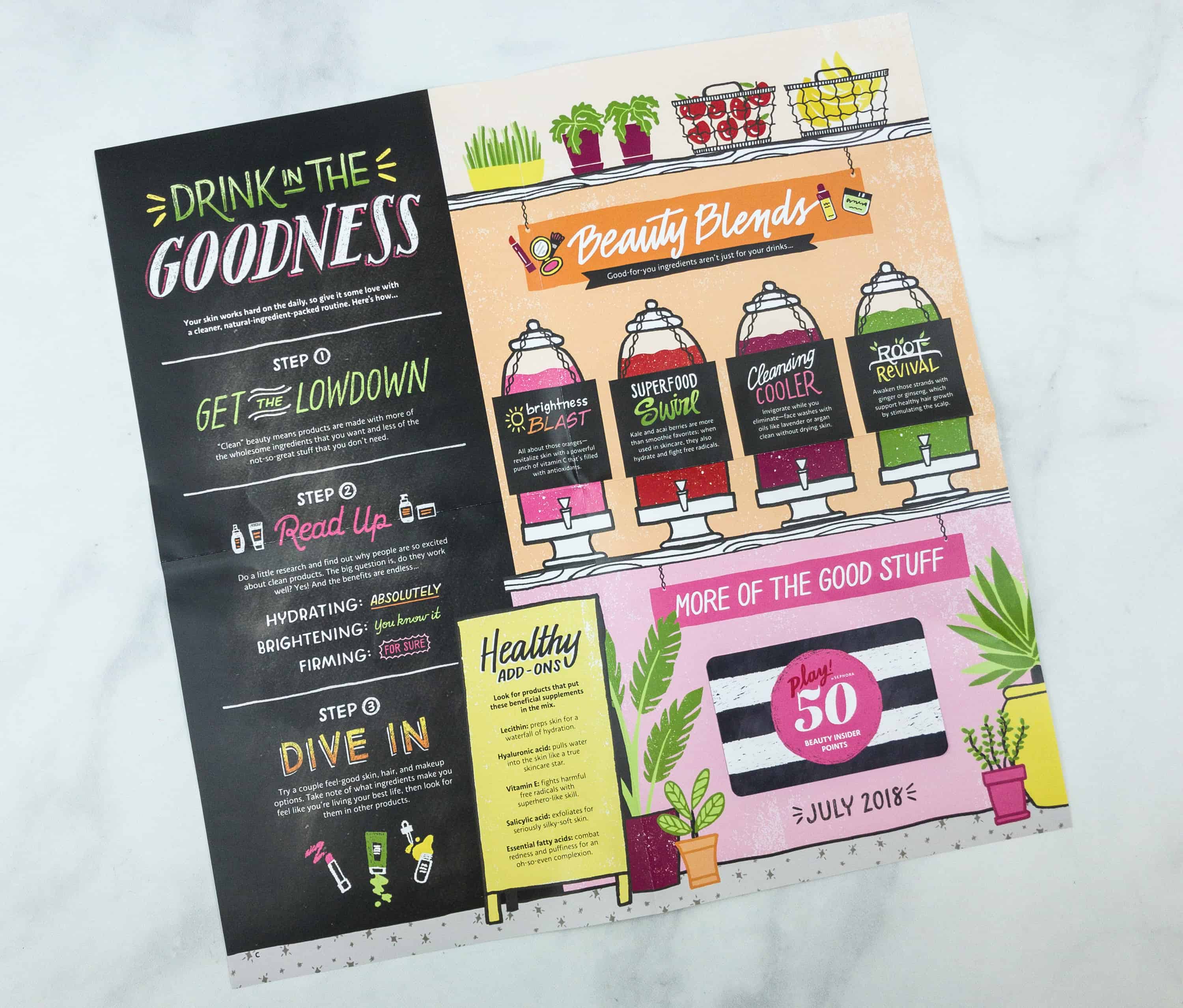 The info card has a really cute illustration of this month's theme and a lot of helpful tips on skin care and makeup.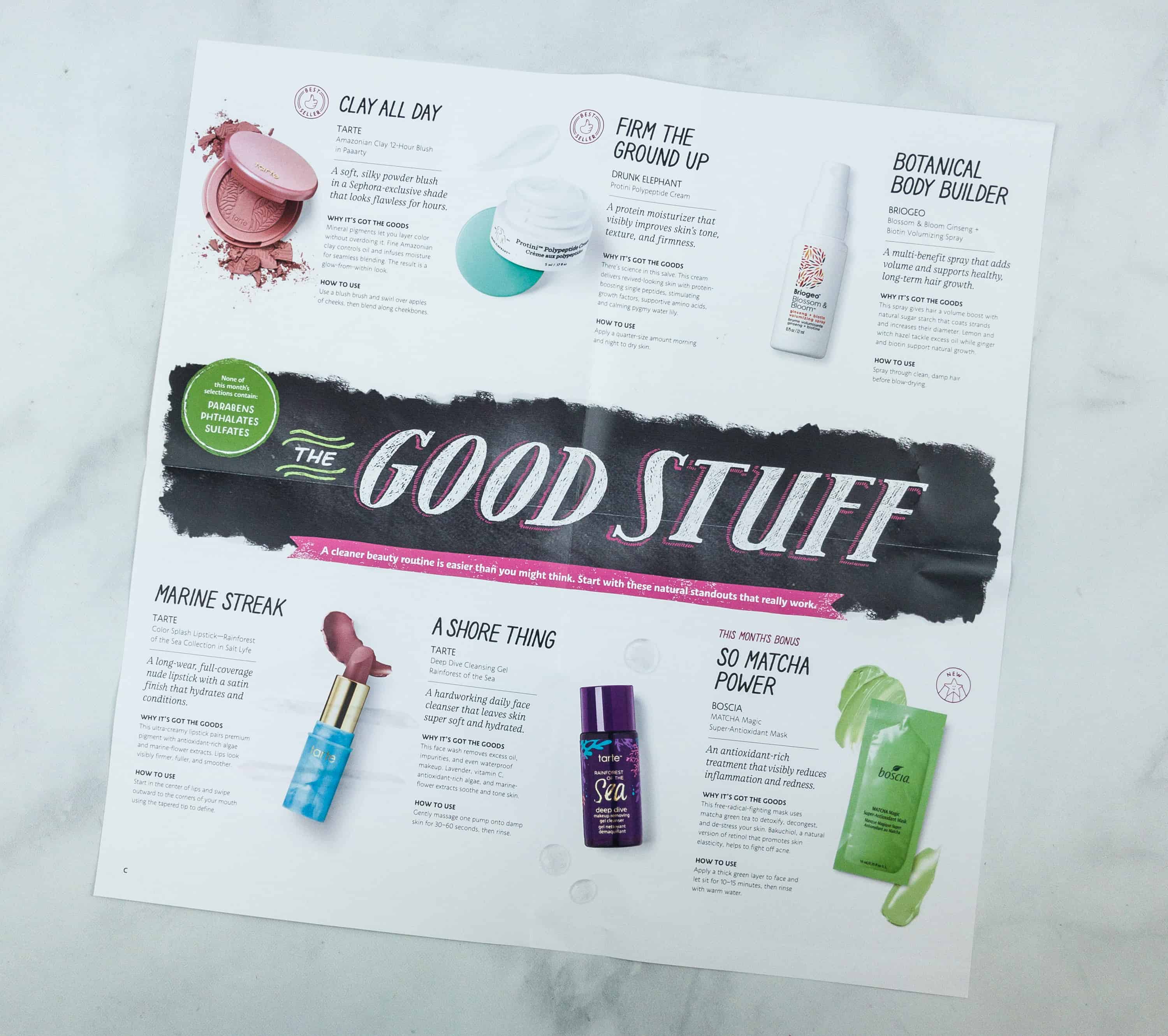 This month's theme is The Good Stuff!
This fold-out poster shows a list of all the items included in this box plus beauty trivia and tips. You can access all of the information and also watch the videos right on the Sephora site or use the app to scan the sheet for more info!
The pouch is really cute!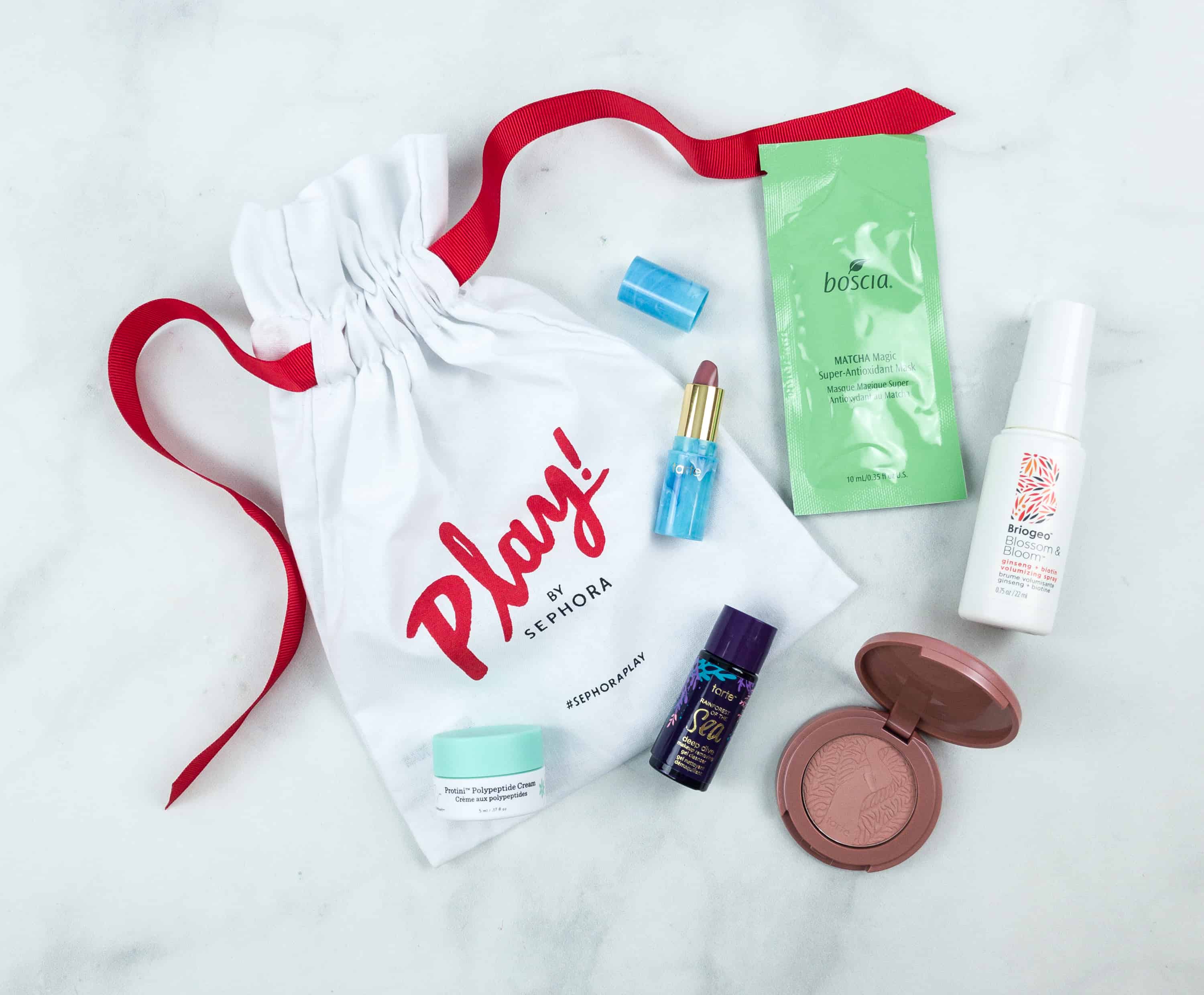 Everything in my box! See the spoilers for all the variations here.
Boscia Matcha Magic Super-Antioxidant Mask ($4.93) Specially made for dry and sensitive skin, this mask is packed with matcha green tea to reduce redness and inflammation caused by environmental and free radical damage. It detoxifies, decongests, and de-stress the skin. Other ingredients are jojoba leaf and willowherb.
The formula is free of artificial color, gluten, and ethanol alcohol. To use, just evenly distribute the opaque green layer of the mask and leave it on for 10 to 15 minutes. Rinse it with warm water and then follow up with your favorite moisturizer. It's lightweight and it doesn't leave any residue as well.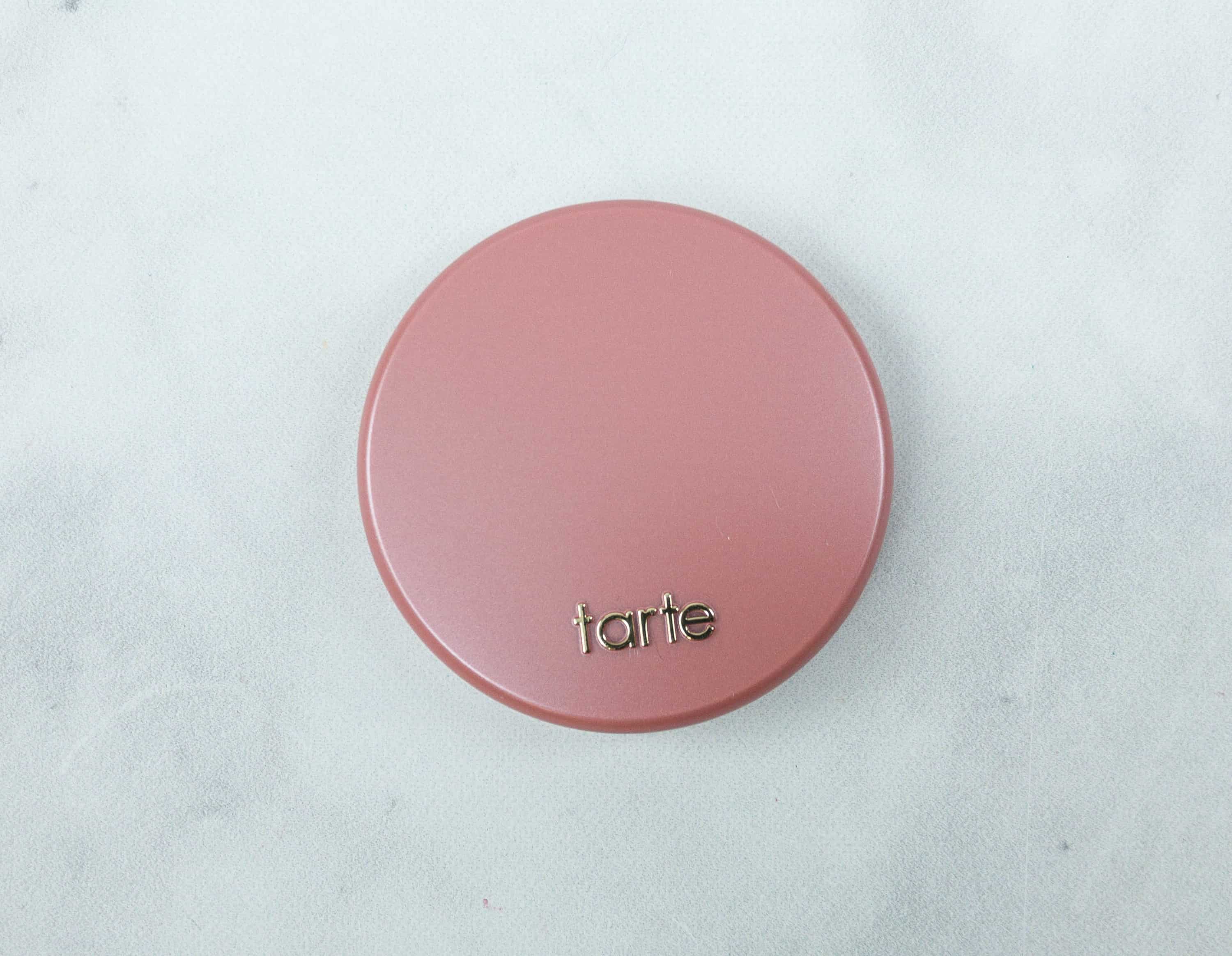 Tarte Amazonian Clay 12-Hour Blush in Paaarty ($7.77) It's a powder blush with the long-wearing pigment of Amazonian Clay so it looks freshly applied all day. It has a simple but classy blush packaging. Using a brush, just swirl it over the cheeks and blend along the cheekbone. The shade can also be removable from its compact and can be dropped into your custom palette.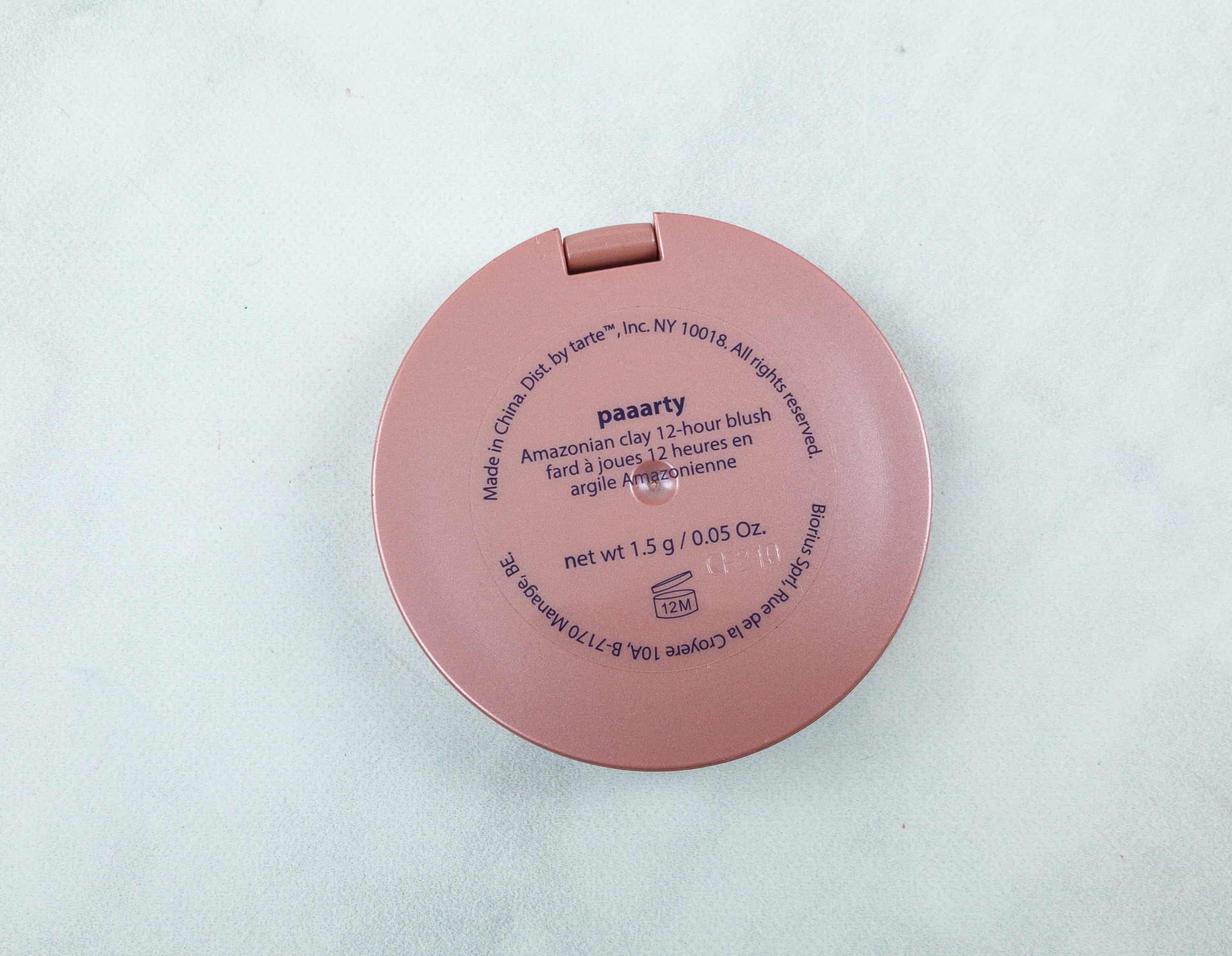 It is free of parabens, sulfates, phthalates, petrochemicals, synthetic fragrances, GMOs, and triclosan.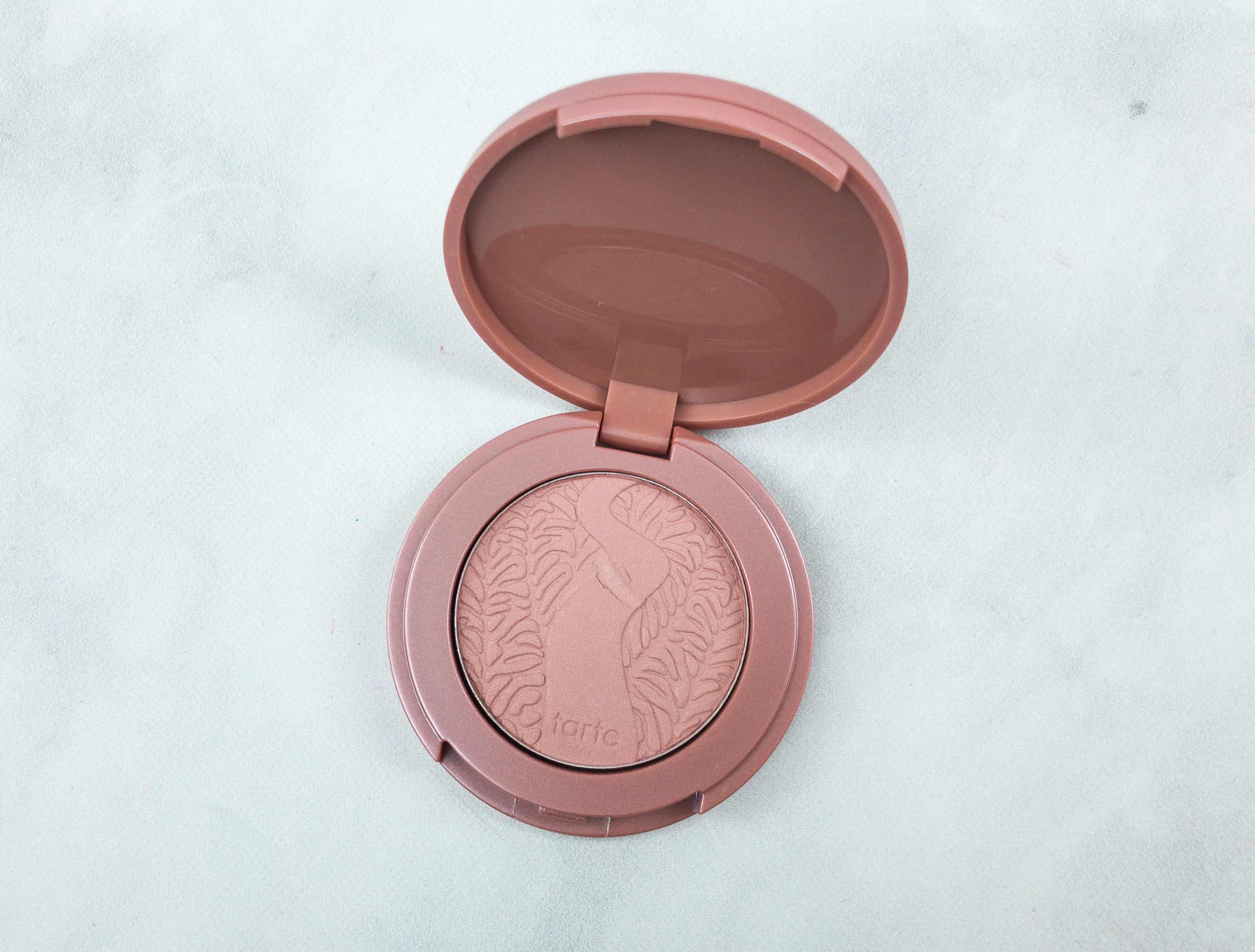 I love the intricate design of the pan. It has soft and silky mineral pigments that are buildable without harsh lines or chalky clumping. Amazonian Clay is the main ingredient that helps control oil and infuse moisture at the same time to blend it seamlessly and smoothly.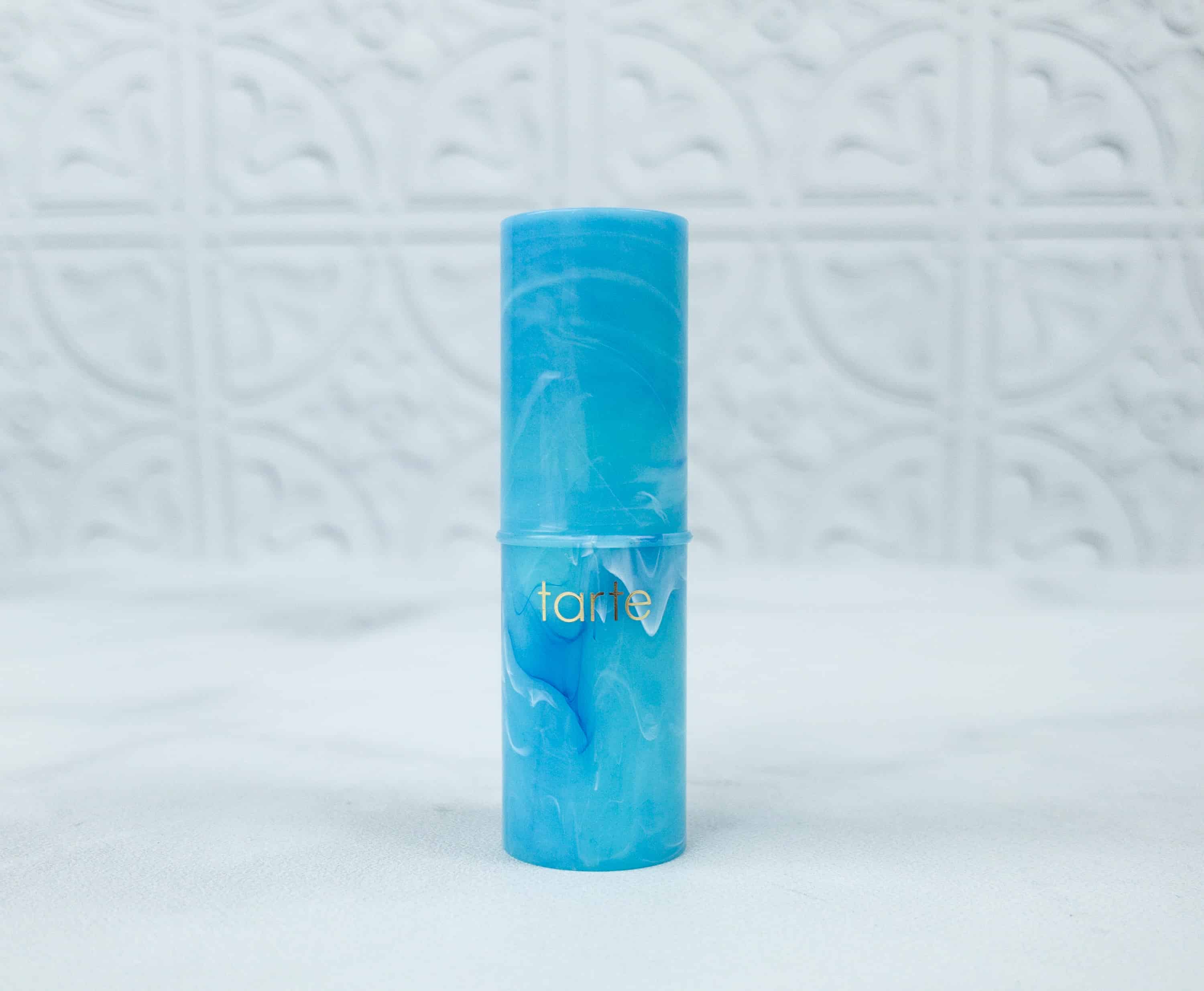 Tarte Color Splash Lipstick – Rainforest of the Sea Collection in Salt Lyfe ($6.18) I just love the calming blue color of the packaging of this moisture-rich, long wearing, and full-coverage lipstick. It has a wide range of creamy shades and I appreciate that I got this color which really suits my skin tone and can go with a variety of looks. It is free from parabens and phthalates, vegan-friendly and dermatologist tested.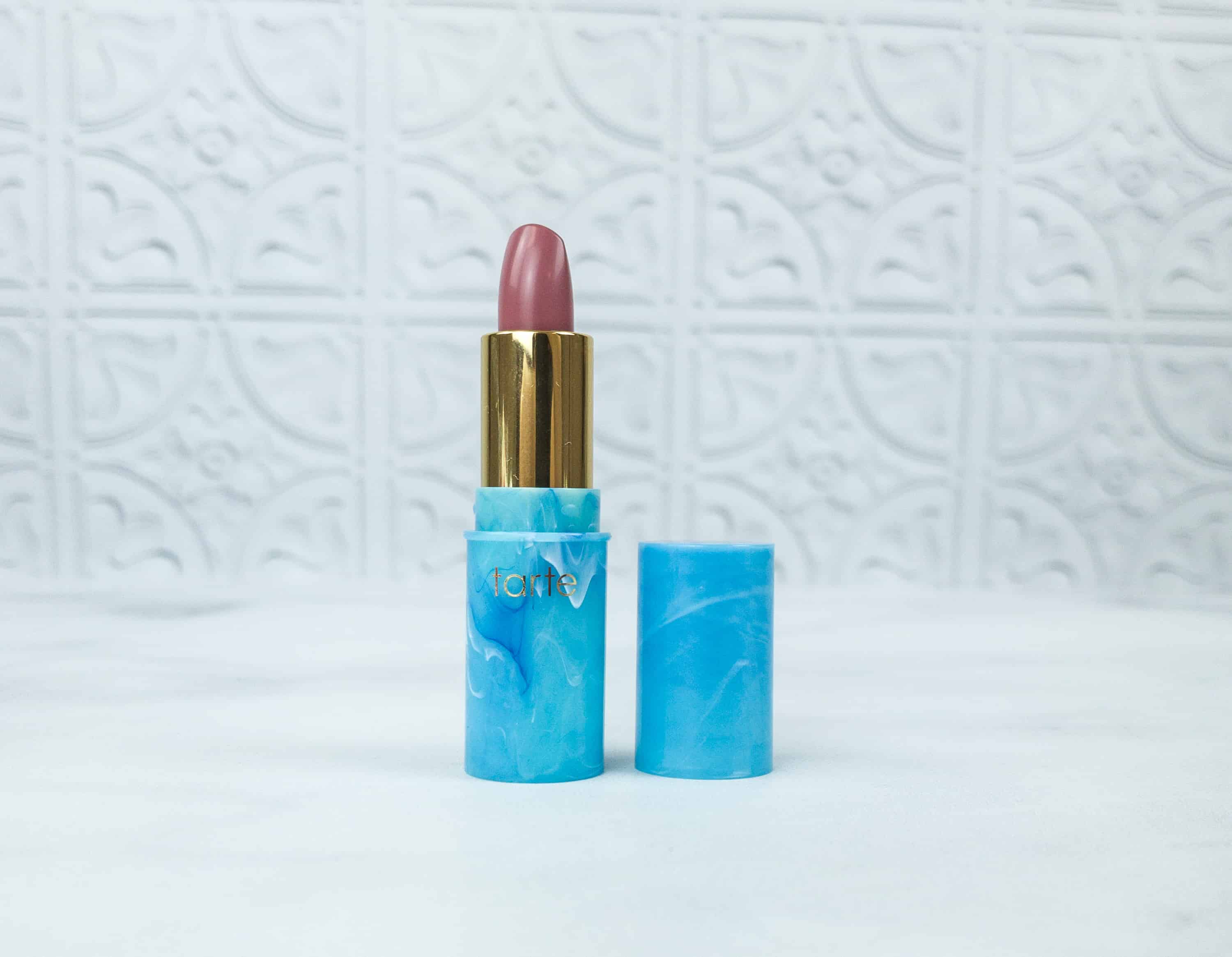 It is hydrating and it conditions the lips while coating it with intense long-lasting pigment. It will help the lips look firmer, plump and smooth. Use the tapered tip to define and contour lips, start in the middle working your way outward toward the corners of the lips and you're good to go.
These are the swatches of the Tarte blush and lipstick. They're warm tones that look good on my complexion.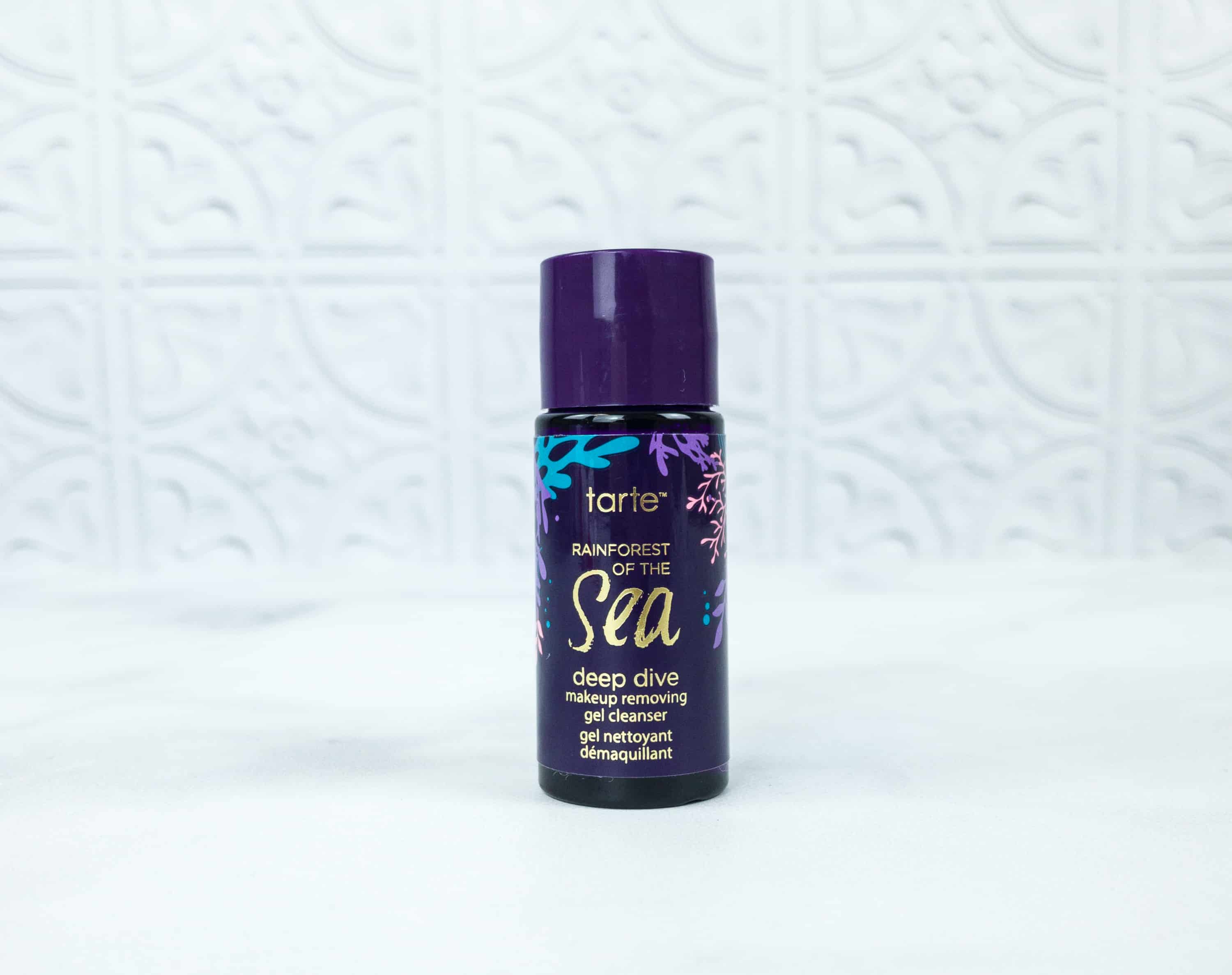 Tarte Deep Dive Cleansing Gel Rainforest of the Sea ($1.25) It's a waterproof makeup remover and brightening face cleanser in one. This removes excess oil and impurities while leaving the skin nourished and hydrated. Talk about multi-tasking! Ingredients include lavender, vitamin C, and antioxidant-rich algae. The formula is vegan and hypoallergenic and lathers up!
Briogeo Blossom & Bloom Ginseng & Biotin Volumizing Spray($2.99) Hooray for a volumizer! This formula provides instant lift and is designed to help increase hair volume by stimulating the scalp with ginseng and biotin. It does actually add volume to my hair and doesn't make it sticky, so this is a win.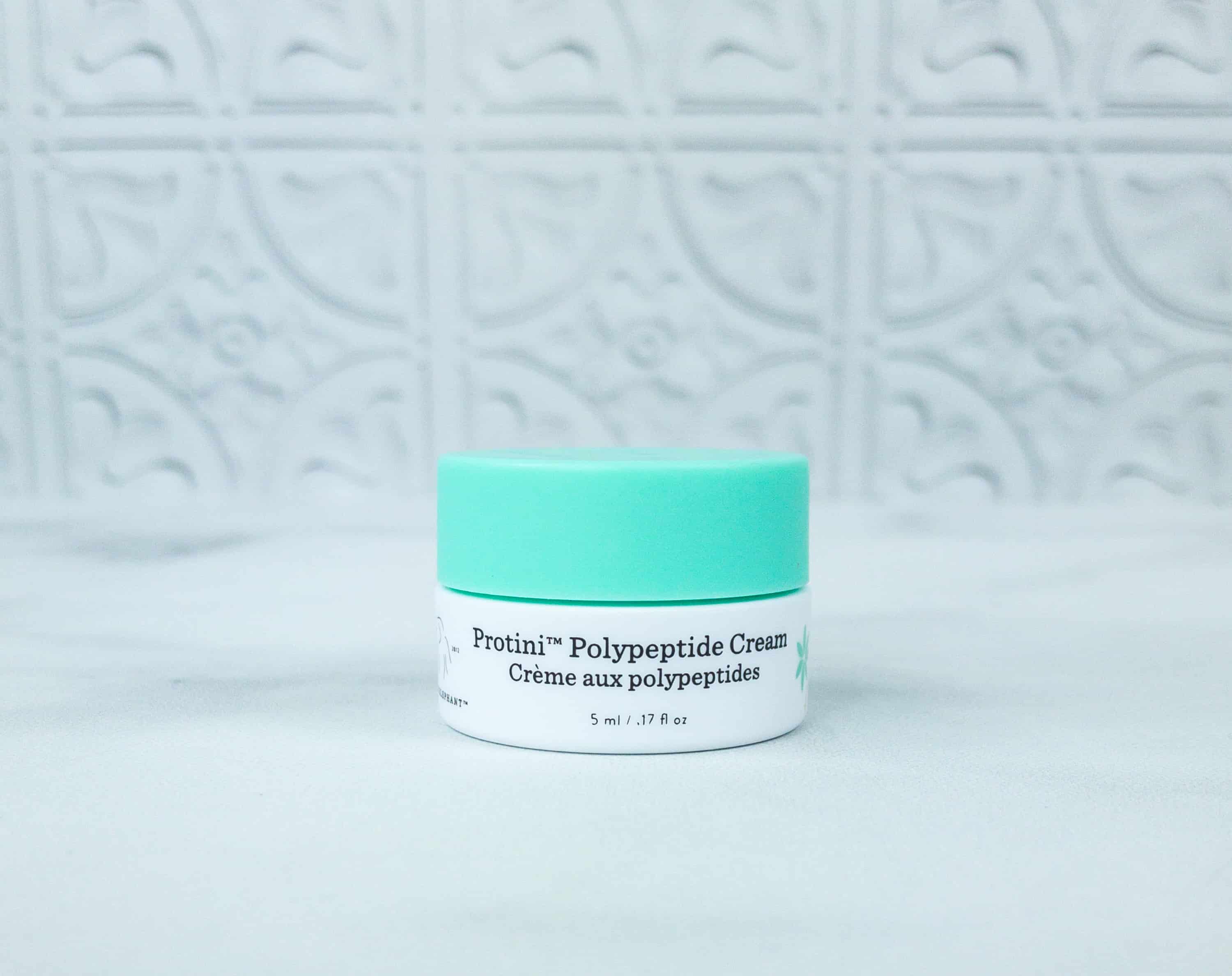 Drunk Elephant Protini Polypeptide Cream ($6.80) A concentration of actives were included in this cream to help nourish and moisturize dry skin. It also keeps your skin firm, fights dullness, and improves uneven texture. OIther ingredients include signal peptides, amino acids, and pygmy water lily extract.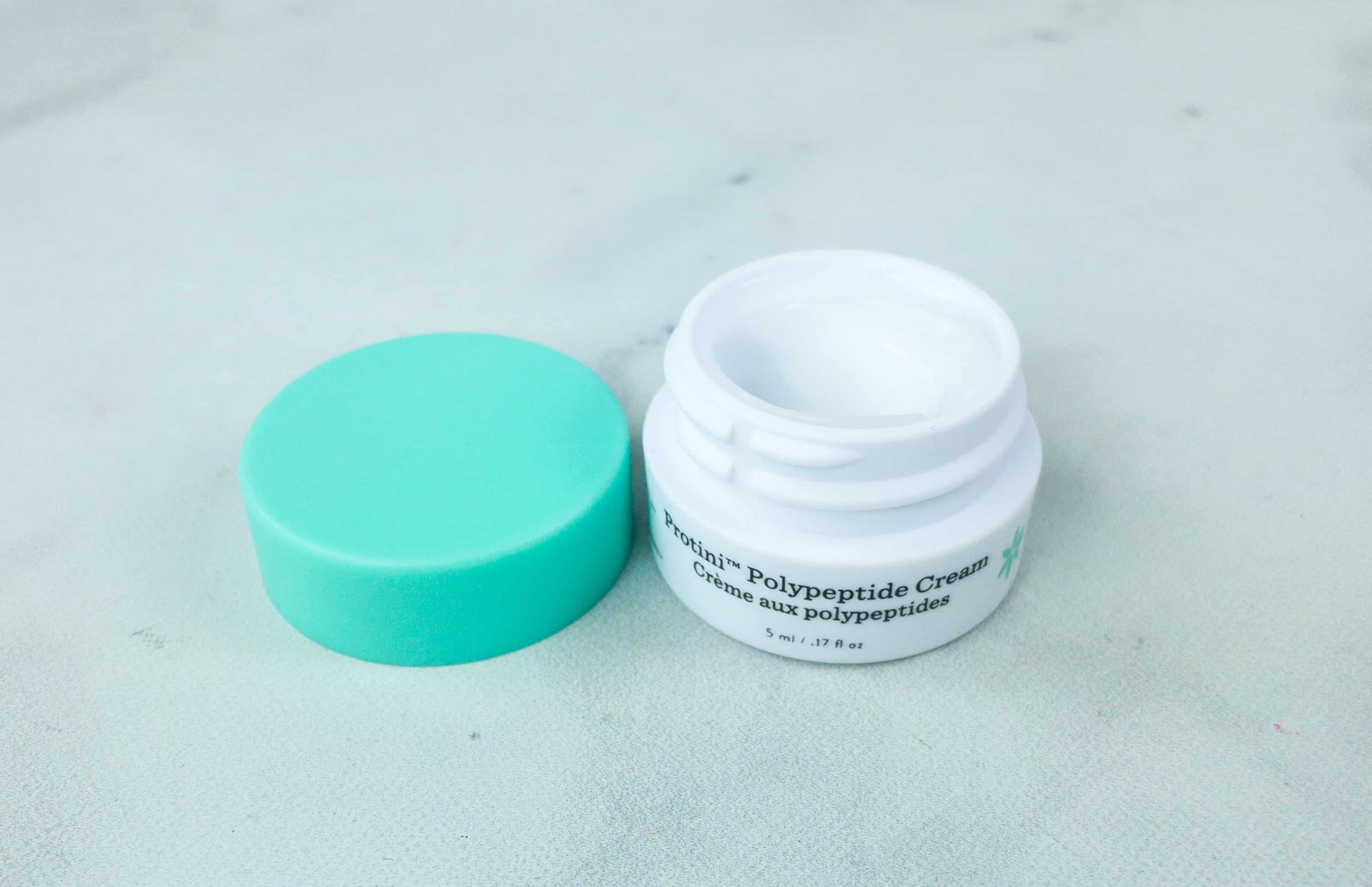 It is vegan and gluten-free. Apply it morning and night to a clean and dry skin for a vital dose of protein and to replenish moisture to have a more healthy and youthful look.
Well, Tarte is on a roll this month as we have three of their items in this box: Tarte lipstick, blush, and brightening face cleanser makeup remover. I've always loved the packaging and all of their products work well because of its good quality. Skin care also takes up the majority of the curation. In addition to the cleanser, we also have a protein cream, face mask, and hair volumizing spray. There's a great variety for only $10! The total retail value is about $31, and it makes me even happier!
Are you a Sephora Play subscriber? What did you think of the box this month?