Pet Treater is a monthly dog treat, toy, and accessory box. Each box shipped results in a bag of treats, toy or accessory donated to a shelter in need. Choose from 3 size options (based on weight) to find the right fit for your furry friend – Small (0-20 pounds), Medium (21-50 pounds), and Large (51 + pounds).
This is a review of the Medium Dog box.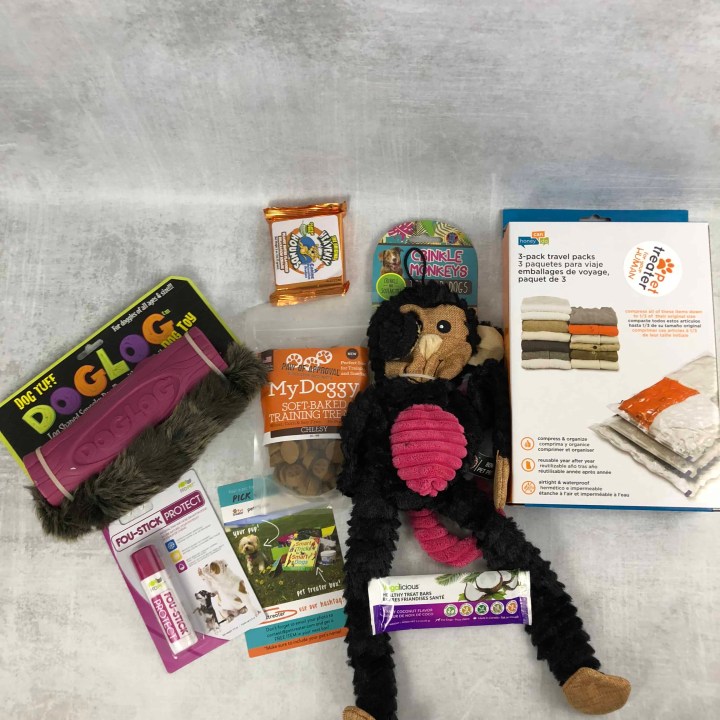 DEAL: Use coupon code  LOVE-PT5 to take $5.00 off your first box. Codes cannot be combined, and are only valid on your first box.
FYI: FIRST TIME subscribers will receive a first time box, which is full of past favorites and will NOT be a themed box.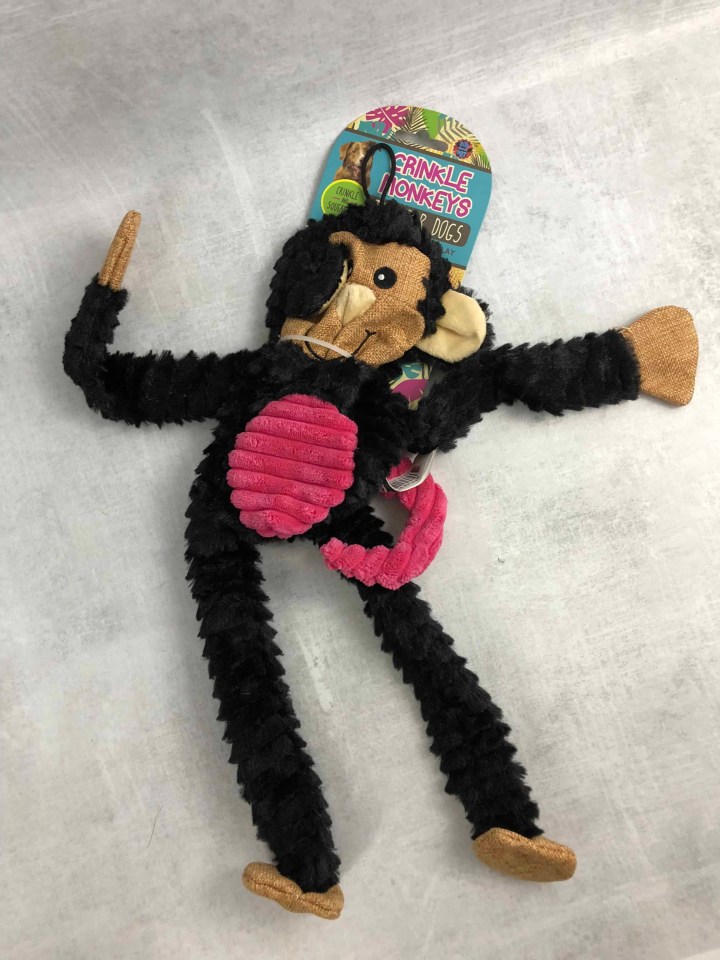 Crinkle Monkey – It's a great toy and the sound gets Sasha's attention.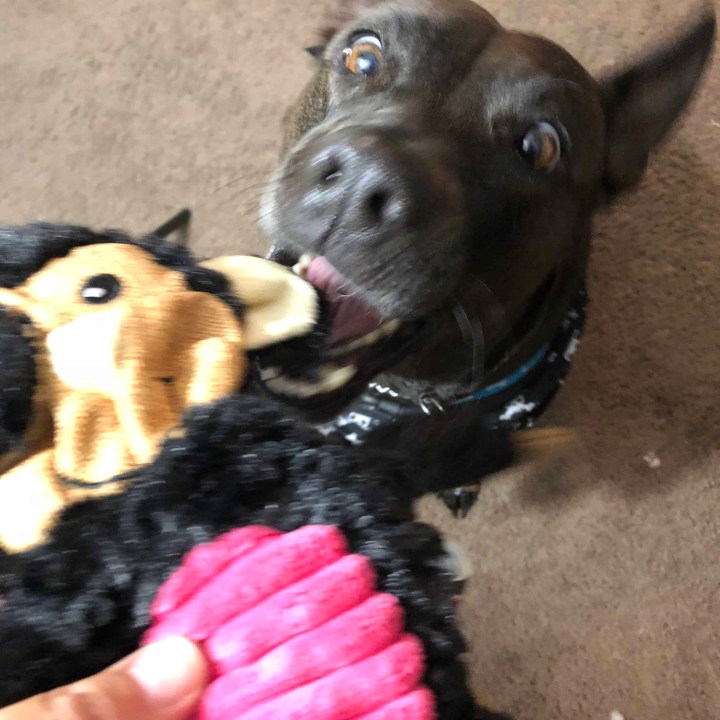 Sasha is definitely excited to check out this toy.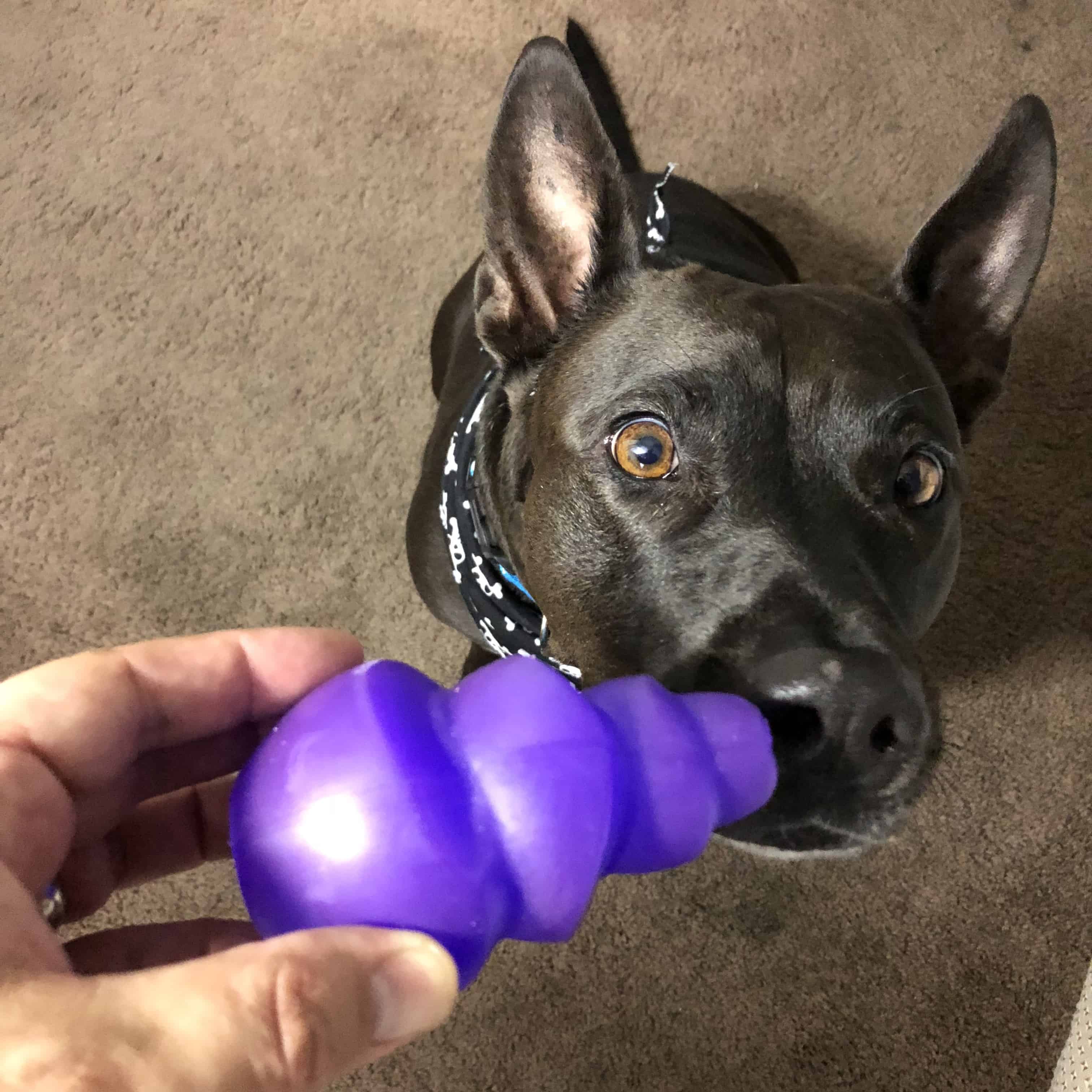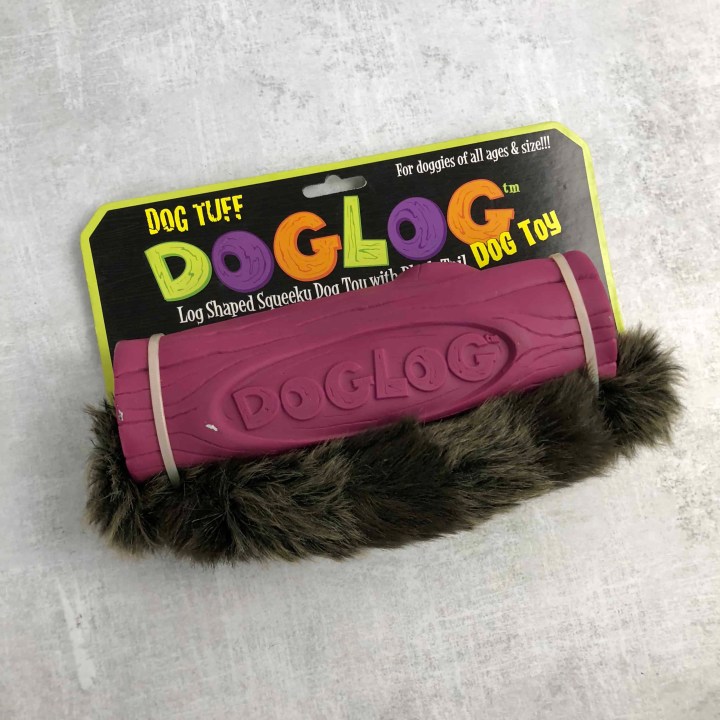 Dog Log – This squeaky toy is a lot of fun. I like the purple log with the raccoon tail.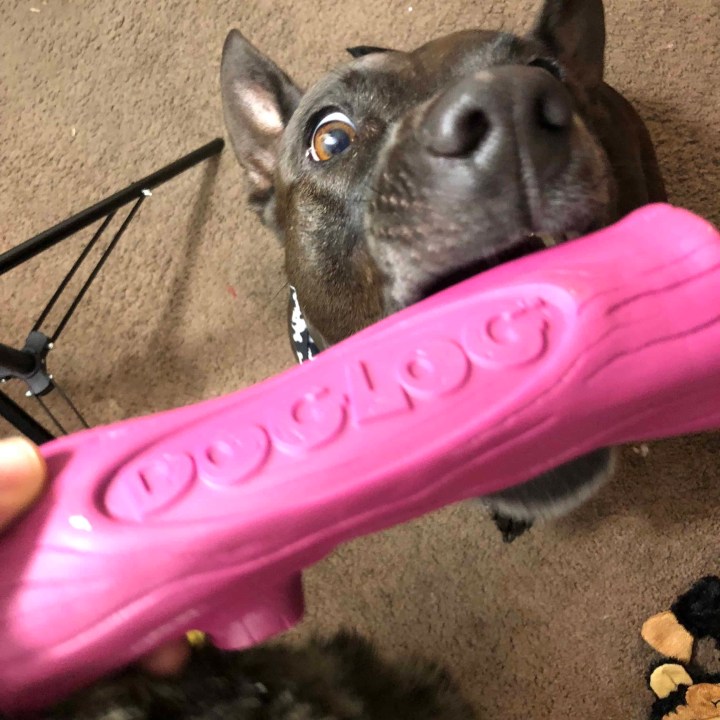 Sasha had a great time with her toy!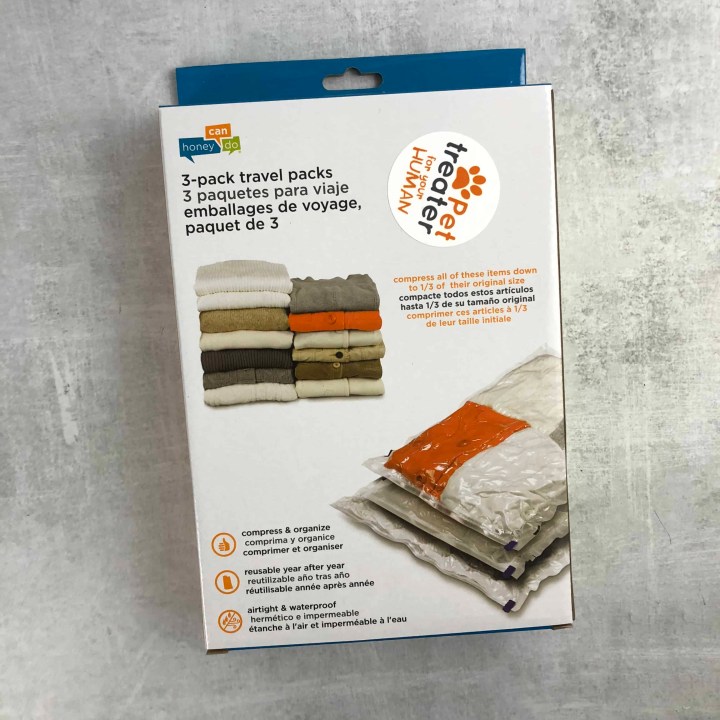 3 Pack: Travel Packs – This is unexpected as it's for people. I'm sure it will come in handy.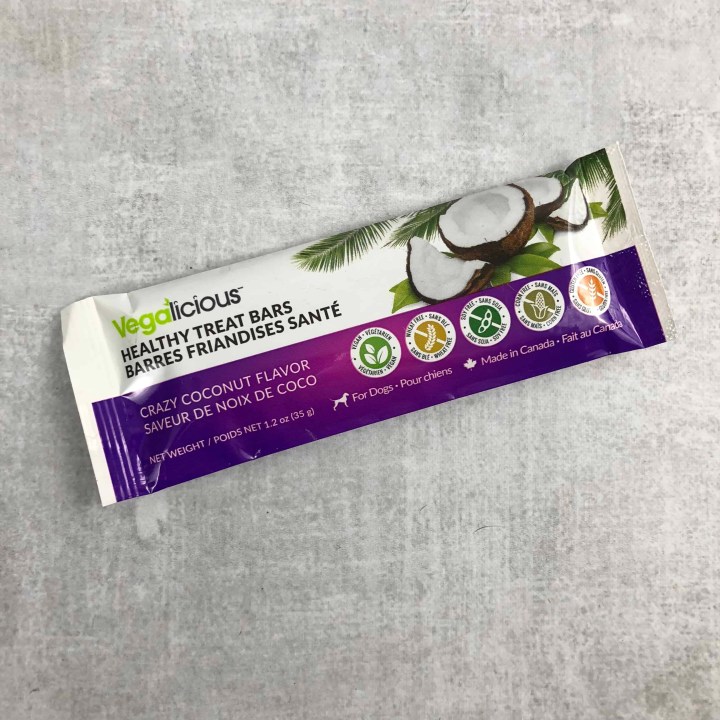 Vegalicious Healthy Treat Bar – I better make sure this goes into Sasha's goodie jar. The wrapping looks like it could be mistaken for a persons' bar.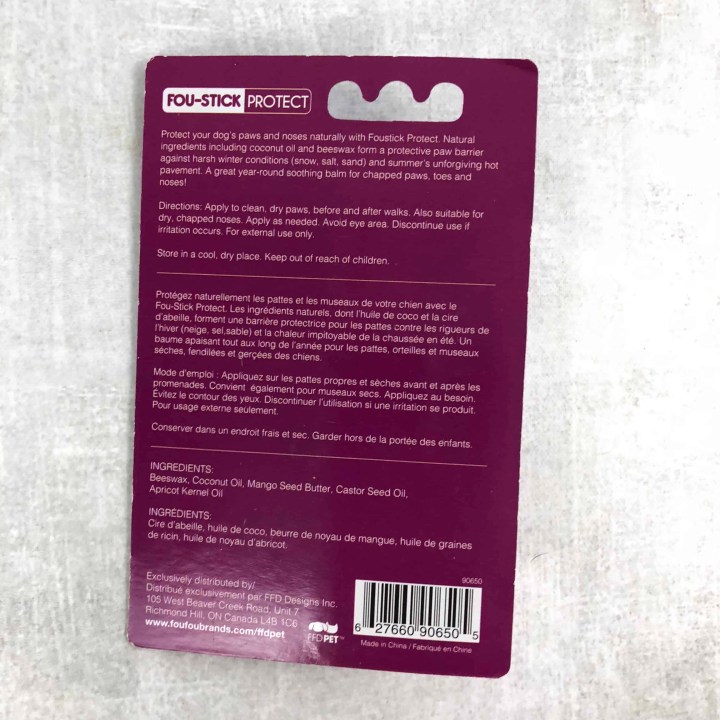 Fou-Stick Protect – This is great for keeping your dog's nose wet.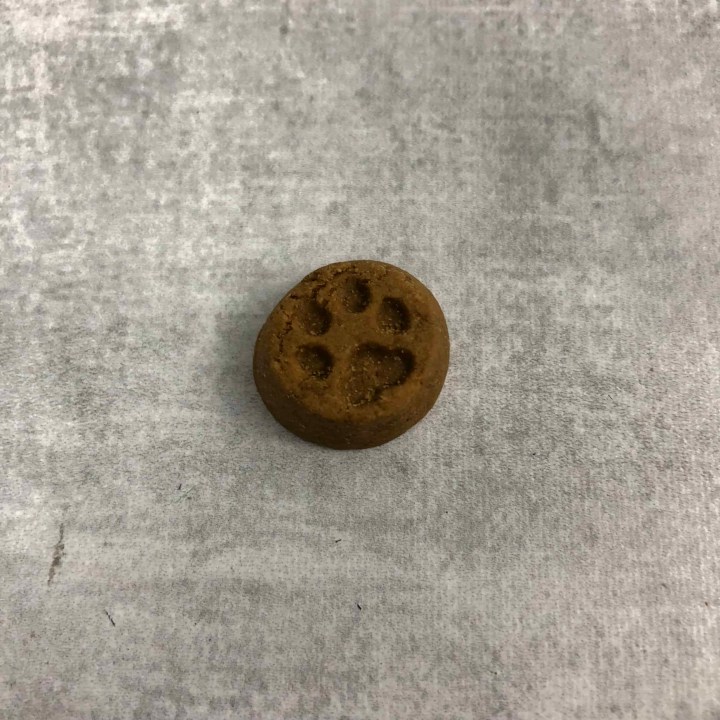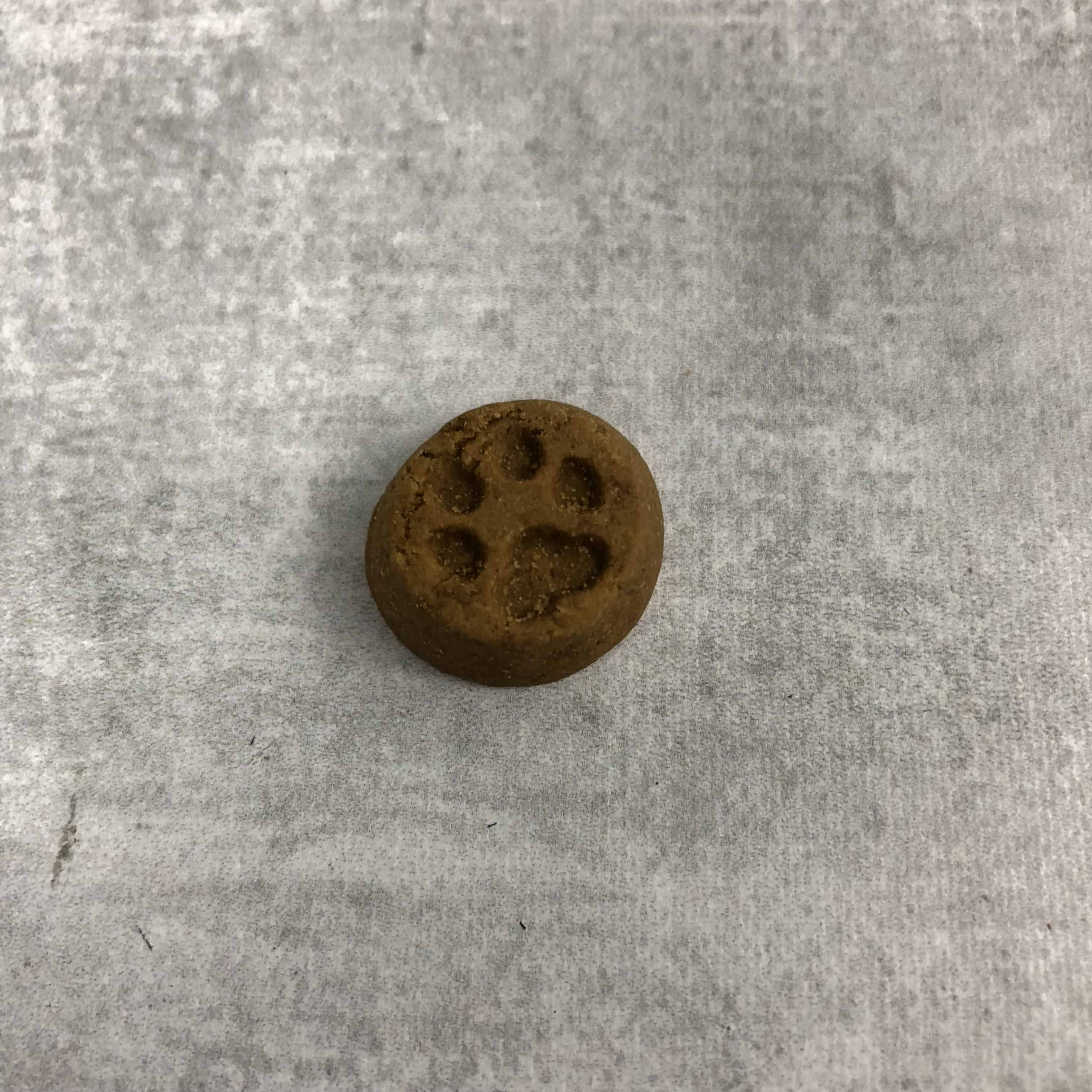 My Doggy Soft Baked Training Treats – These cheesy treats are sure to be a hit with Sasha.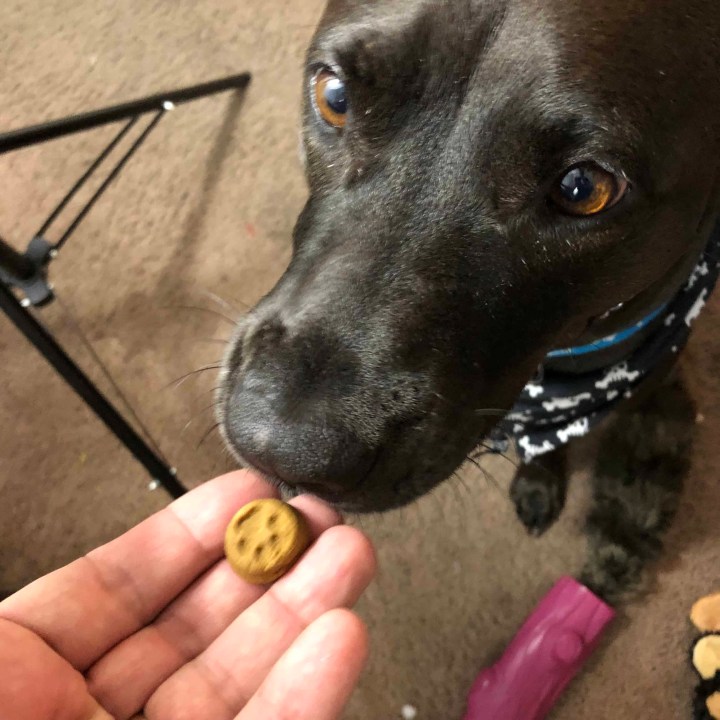 June's Pet Treater box is valued much higher than what the box costs and was filled with great toys and treats! The ice cream mix and ice cream themed cookie were the perfect treats for going into summer!
Have you tried Pet Treater yet? Share your thoughts with a comment below.