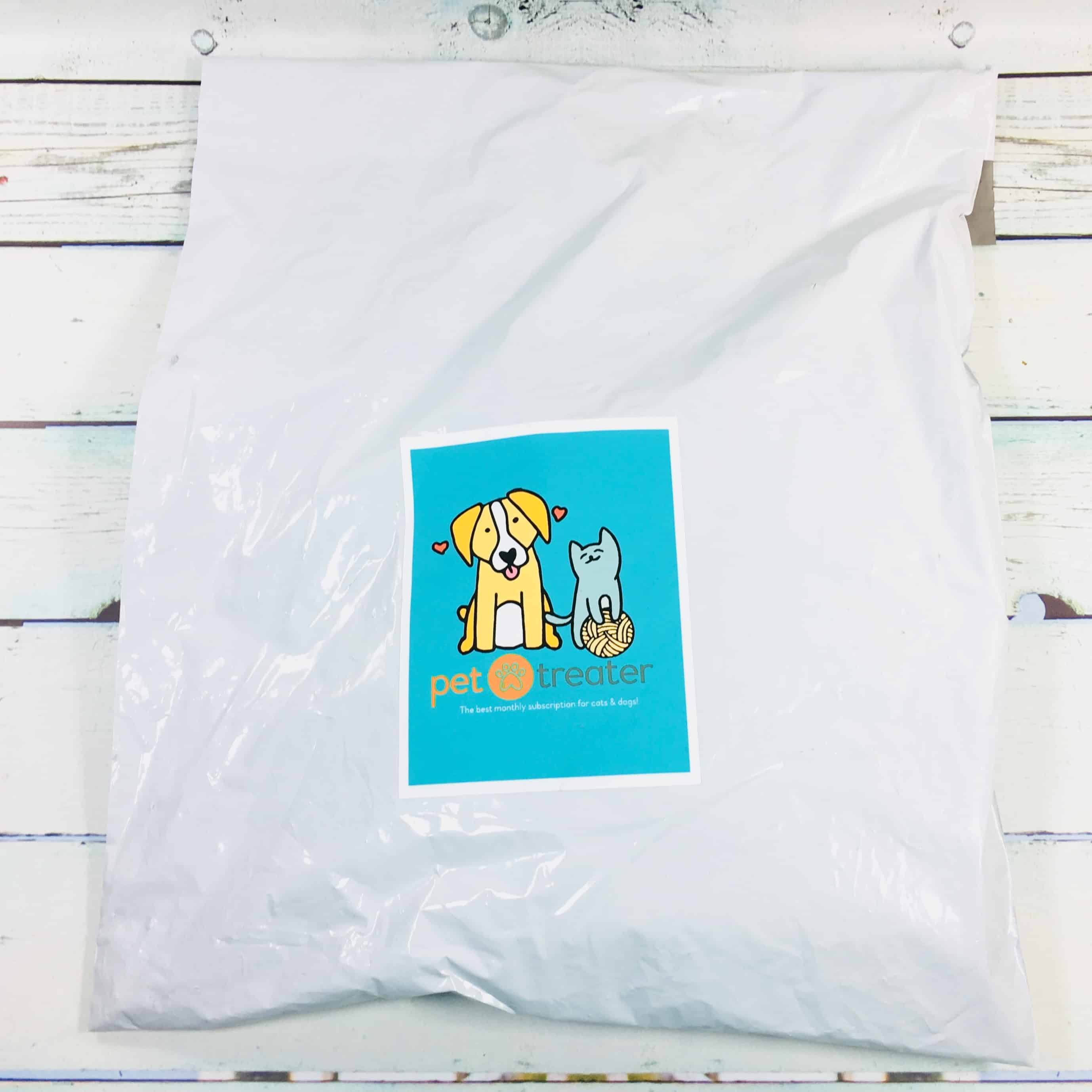 Pet Treater is a subscription program that treats your cat every month with quality items like toys and treats. The Pet Treater Cat Pack is $12.99 a month plus shipping is free. The items are sent in a plastic bag but so far all of my items have arrived in perfect condition.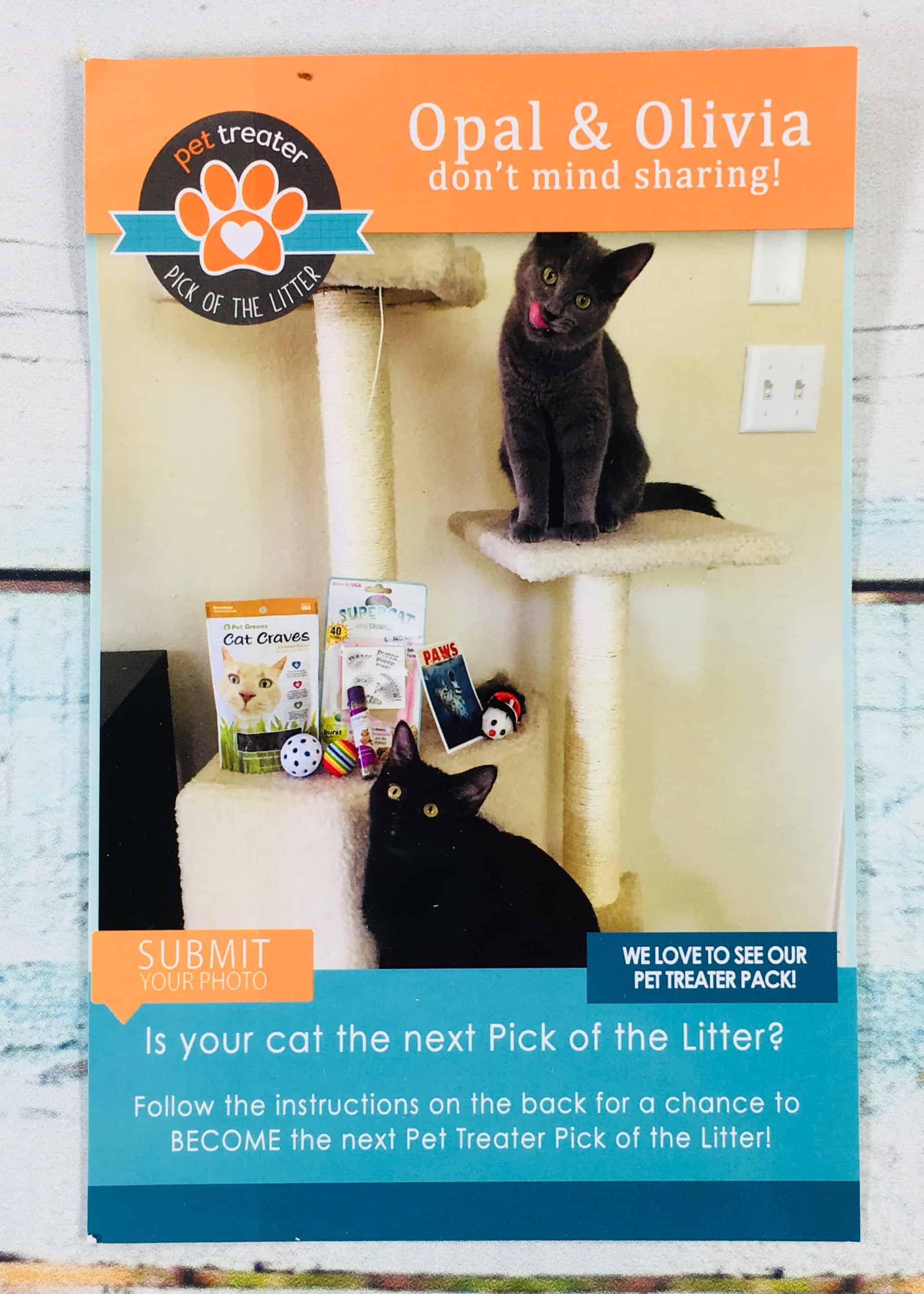 There wasn't really a product information card, but I did find a card with the monthly Pet Treater Pick of the Litter.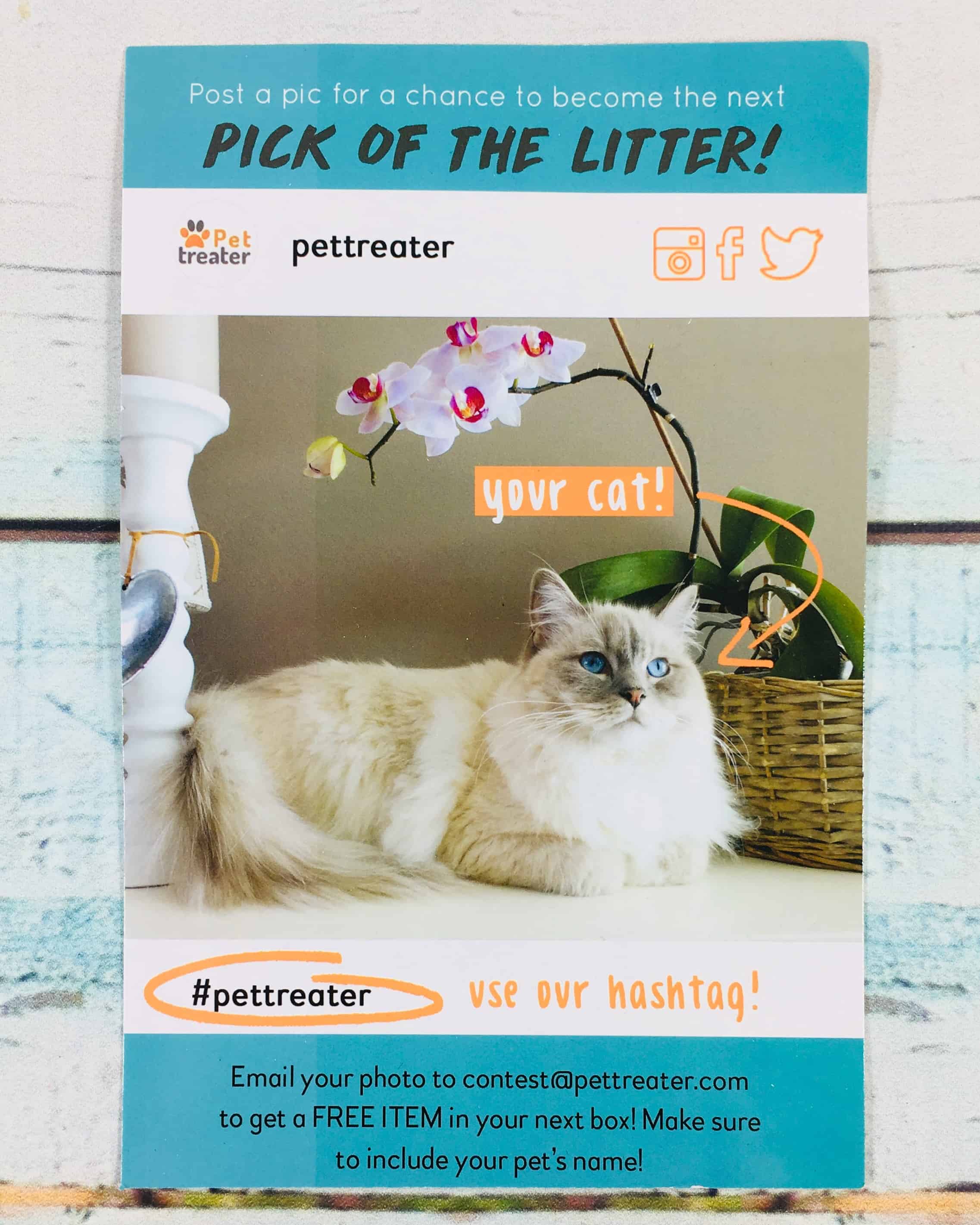 The back of the card gave instructions on how your cat could become next month's superstar.
Pet Treater sends the best punny stickers! This has nothing to do with the theme but I think they should send a Meowter Space-themed box in the future!
DEAL: Get 50% off your first month! Use coupon code CATPACK50.
Everything in this box!
Billy Cat Supply Cat Wand Toy Collection – SIMILAR ($10.99) My cat loves teaser wand toys, and feathers are always a hit around here.
It also came with an extender and luckily the feathers have a sort of safety-pin opening so I could remove it to unfurl the string from the wand.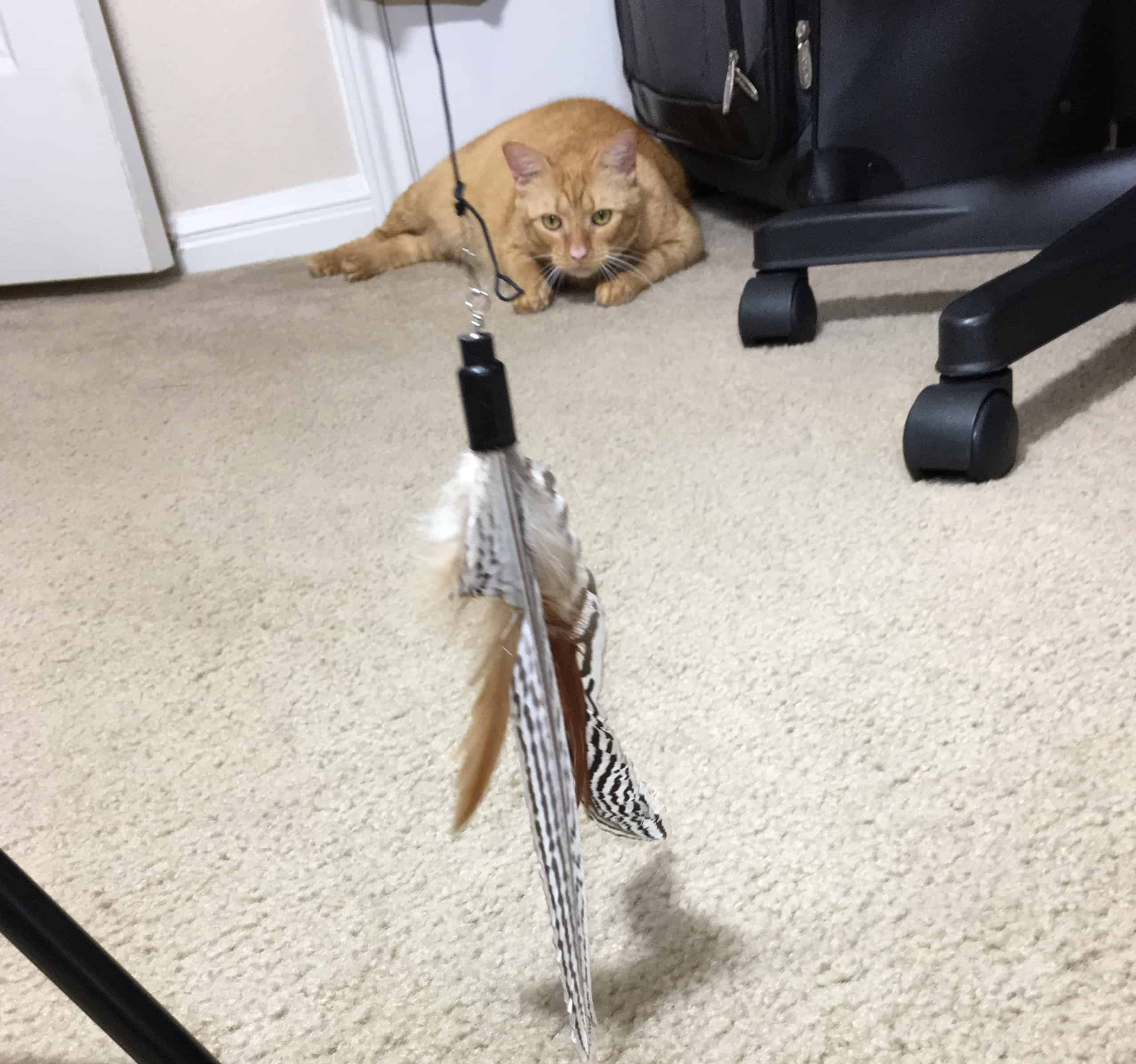 To say this caught Sunny's attention is an understatement.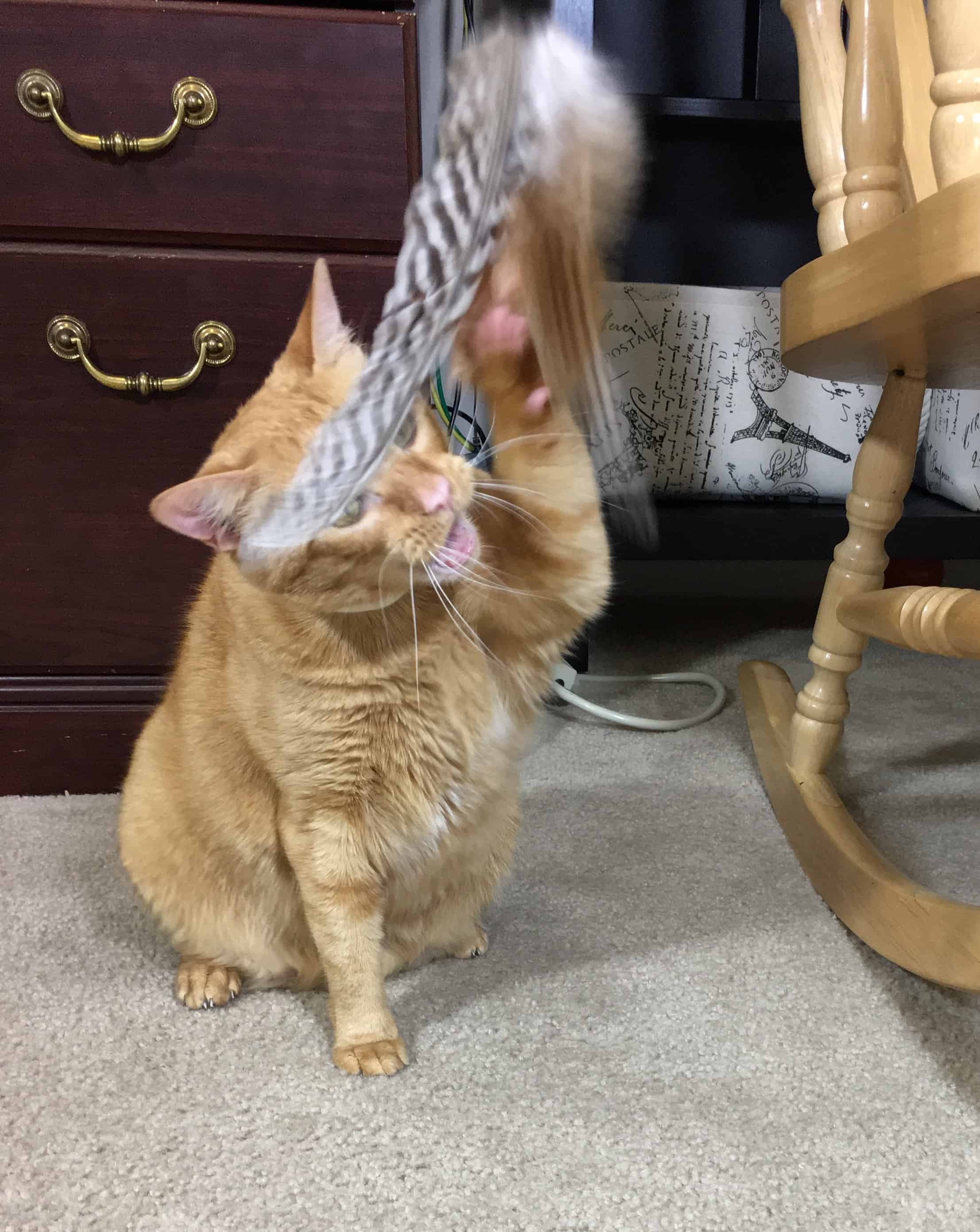 She had fun batting at it.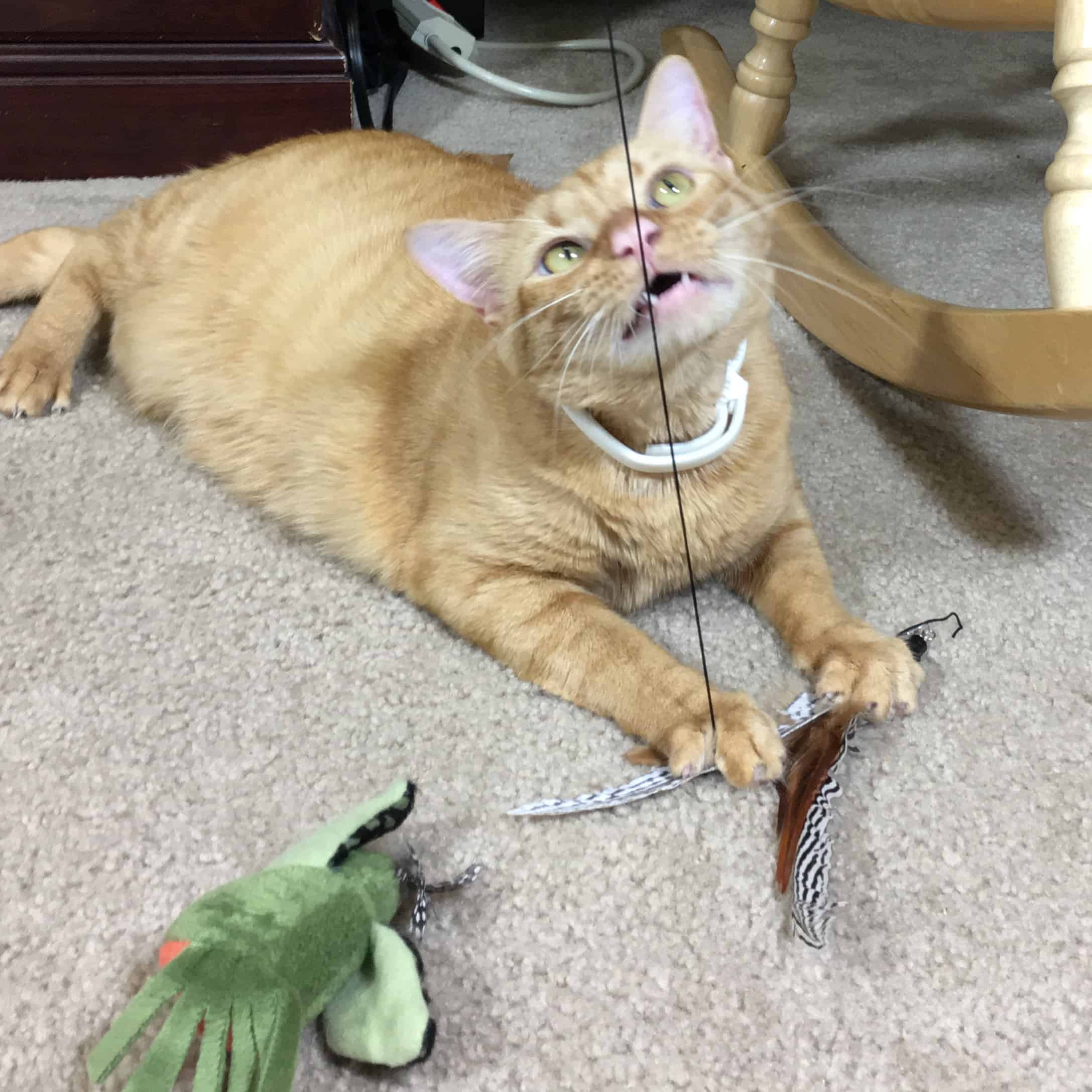 She had fun trapping it.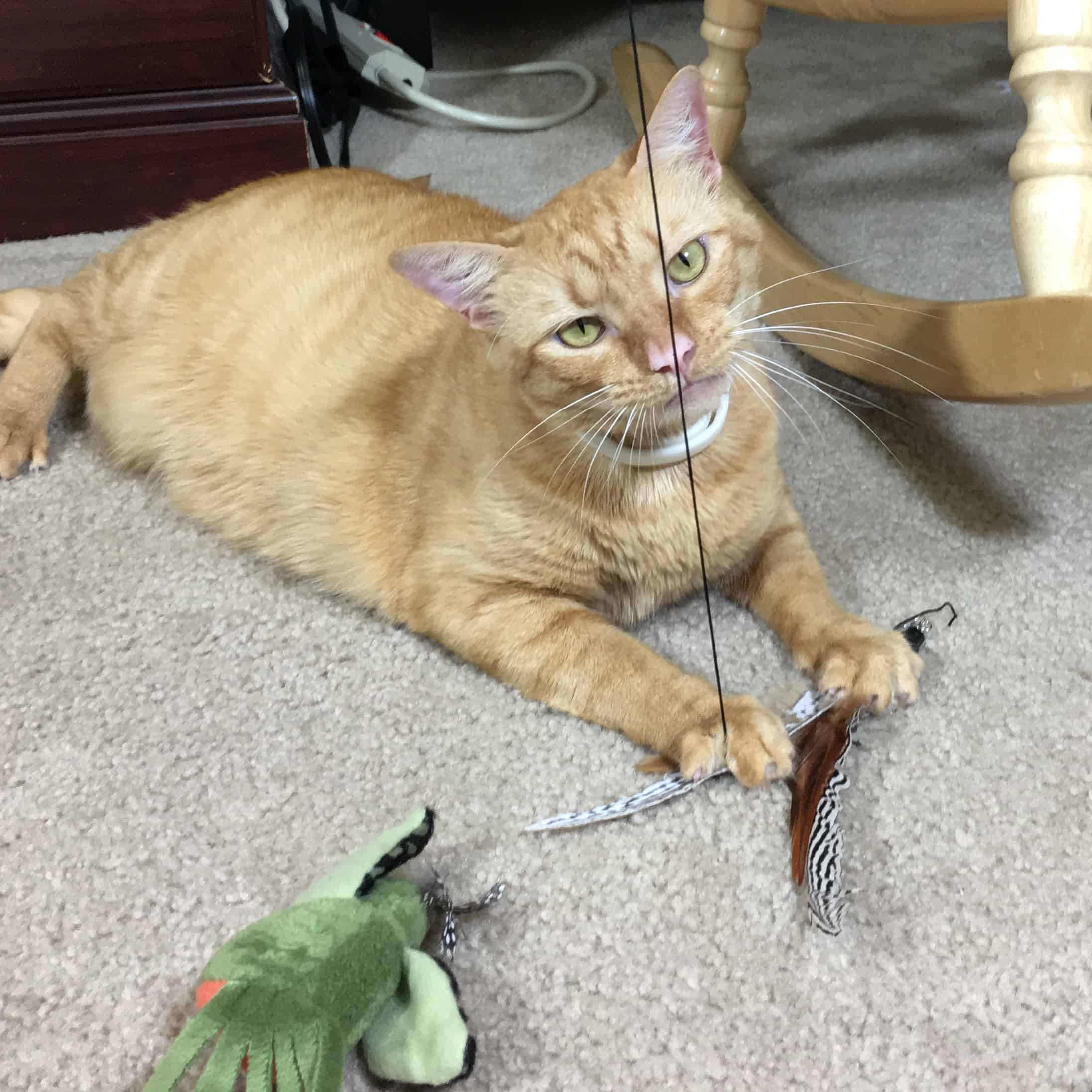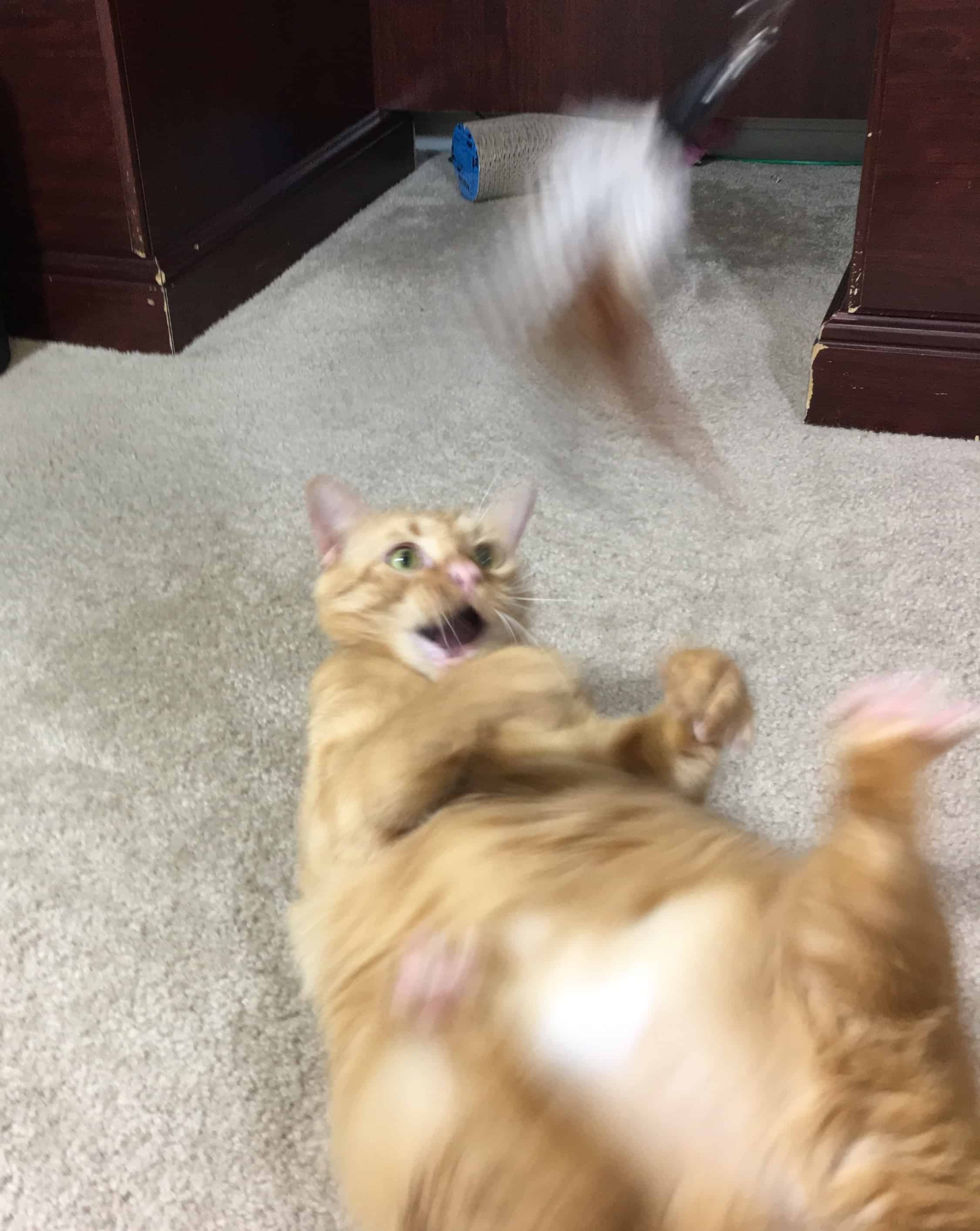 Sorry for the blurriness of these next two pics but I just want you to see how enthralled she was with this toy!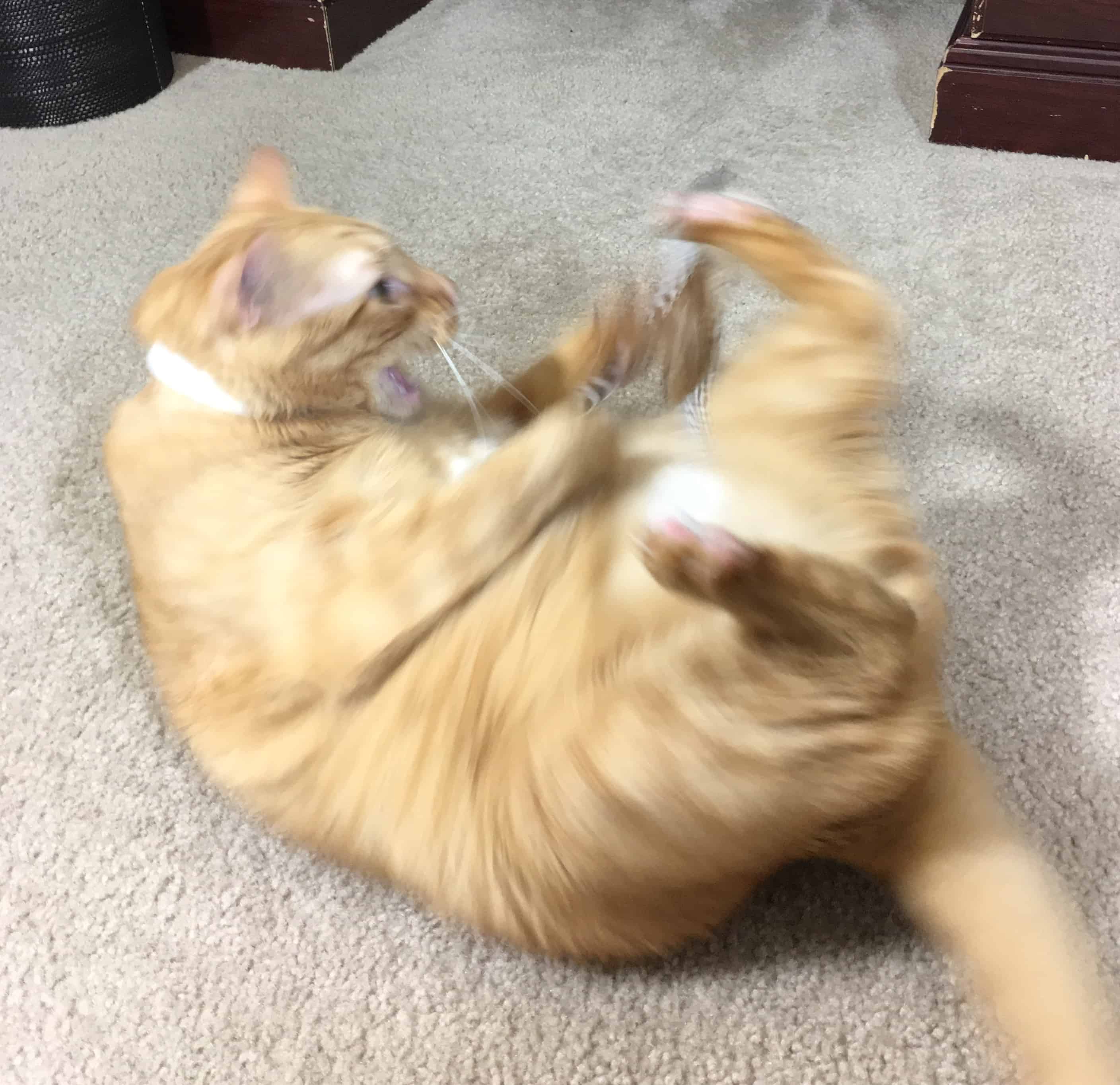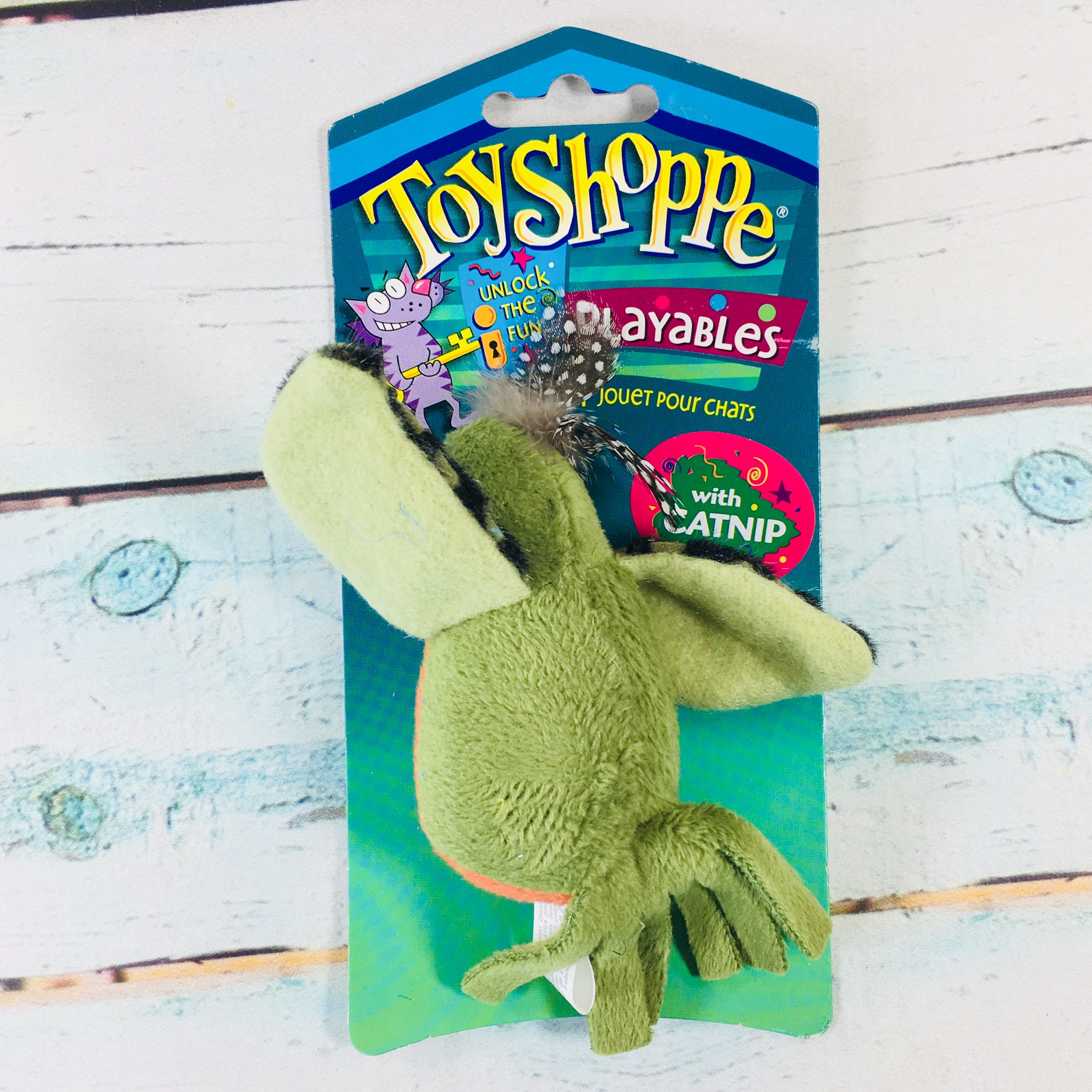 Toy Shoppe Playables Plush Bird with Catnip Some of the toys sent in this (and similar subscriptions) are hard to find online. This bird is filled with catnip and has real feathers on its head.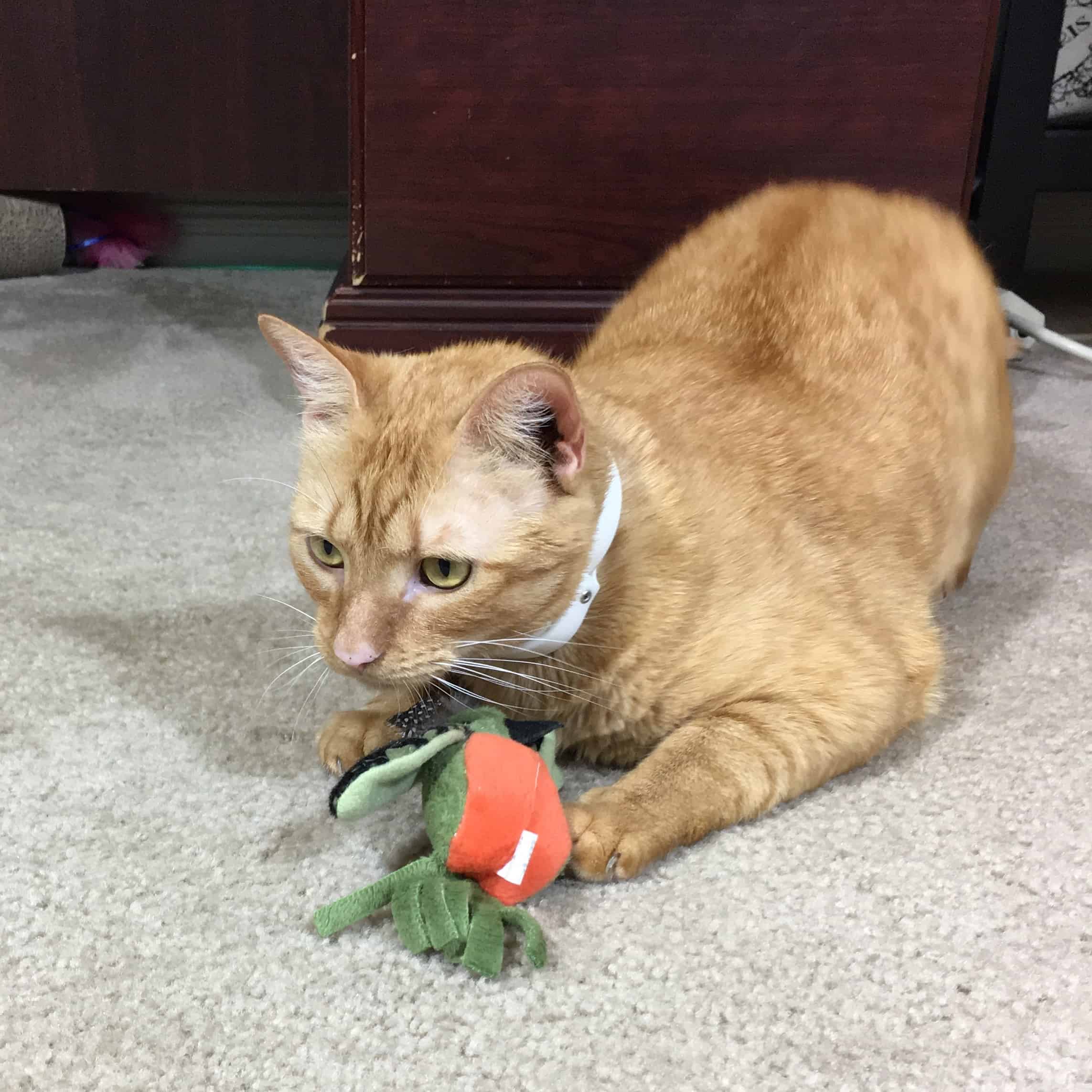 Sunny enjoys playing with toys like this.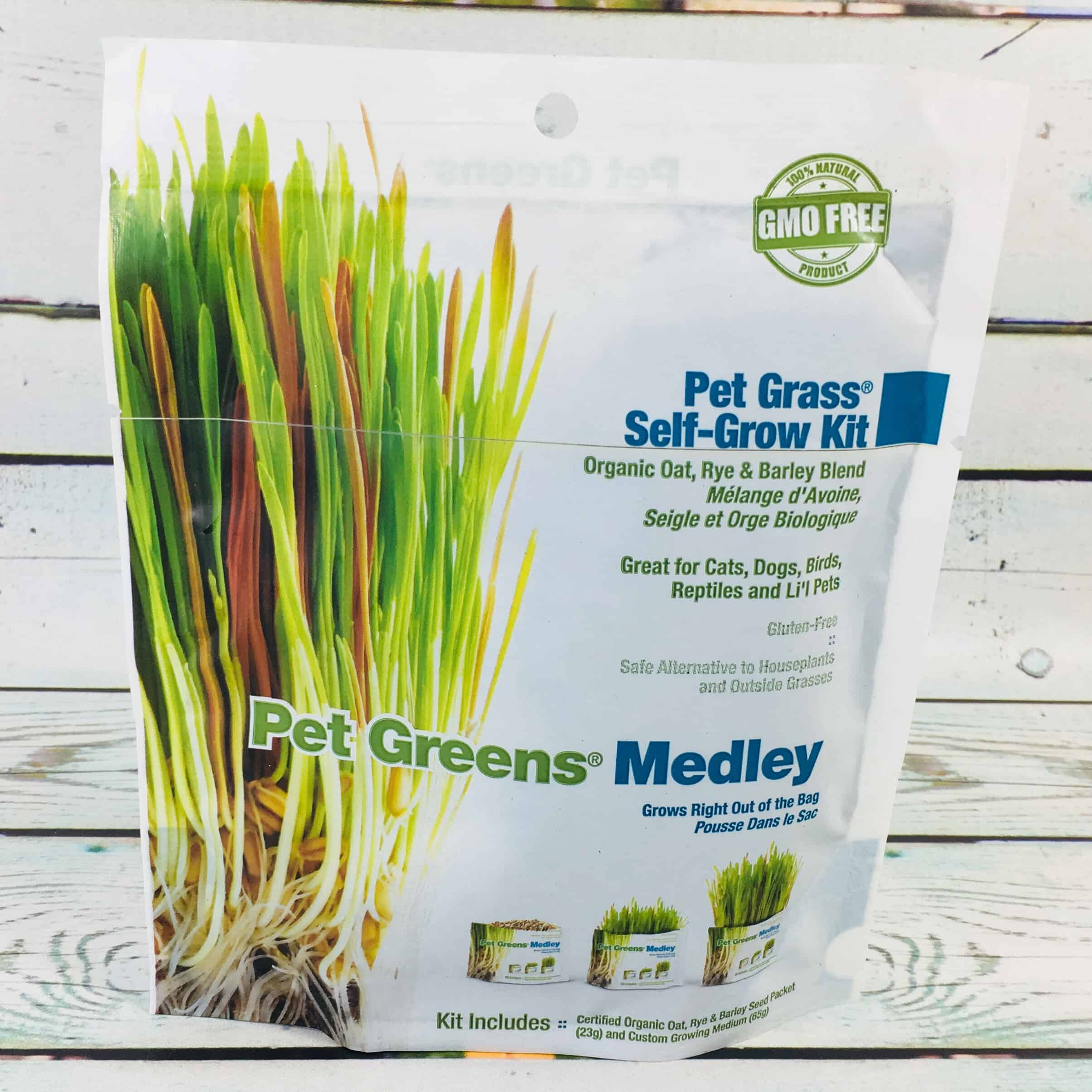 Pet Greens Medley Pet Grass Self-Grow Kit ($8.87) Here's a kit so you can grow your own greens for kitty to chew.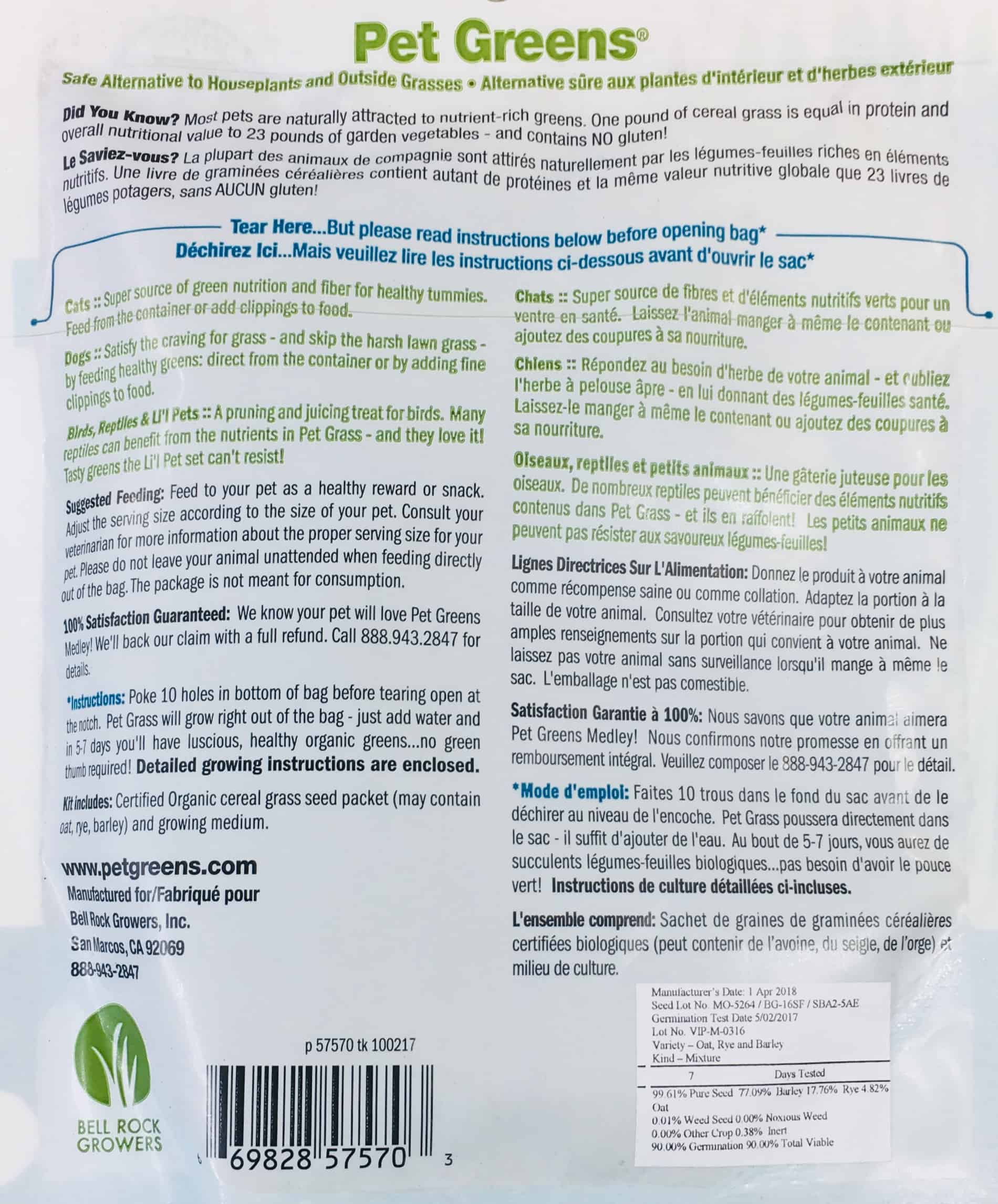 This medley includes oat, rye, and barley grasses. It says to poke 10 holes in the bottom of the bag and then tear the top off at the notches. I think it might be a good idea to place this on a plate because eventually water is going to drain out of it. It takes 5-7 days to grow and you can trim the grass and feed it to your pet.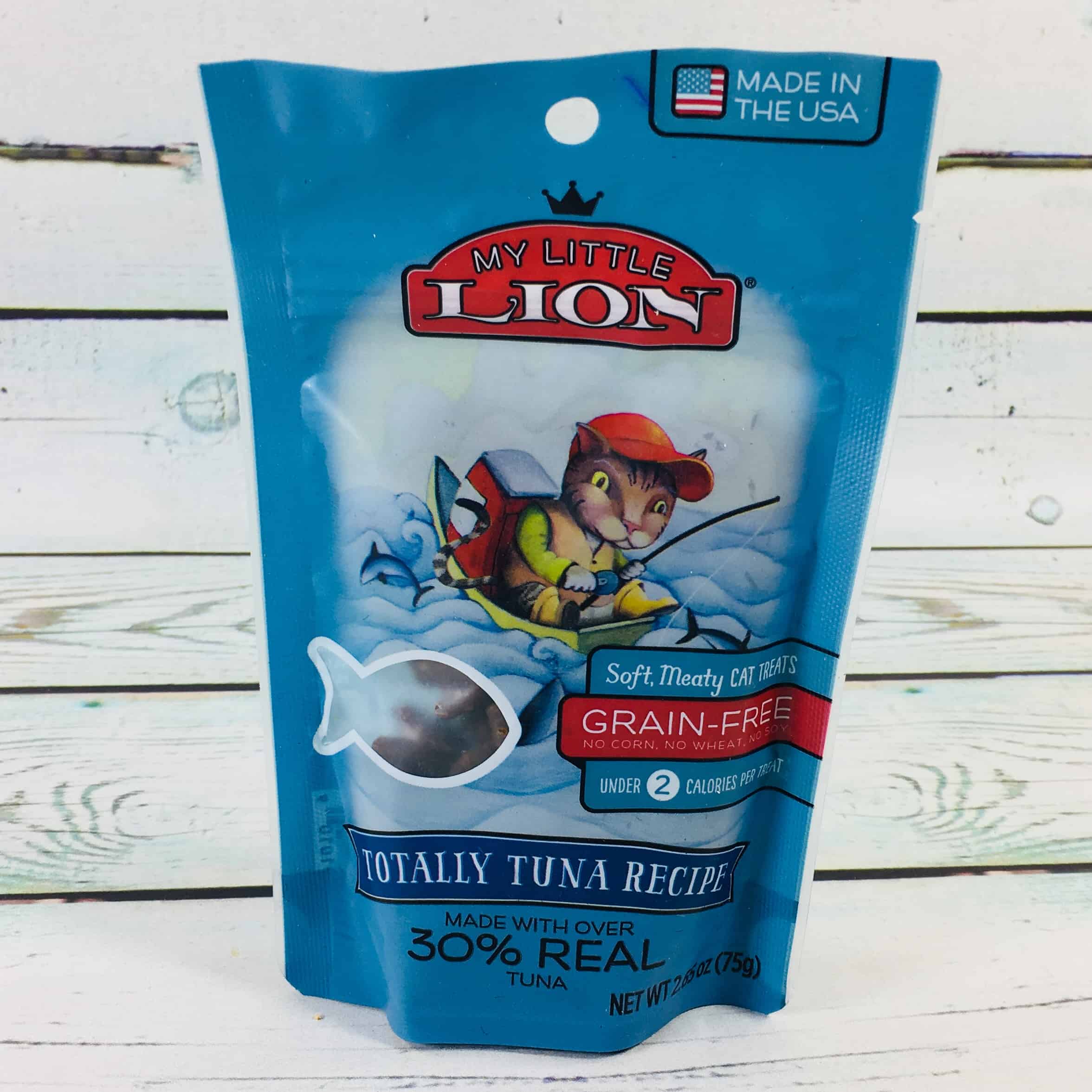 My Little Lion Totally Tuna Recipe ($3.89) Tuna, sweet potato, and pumpkin are in these little treats for my furry friends.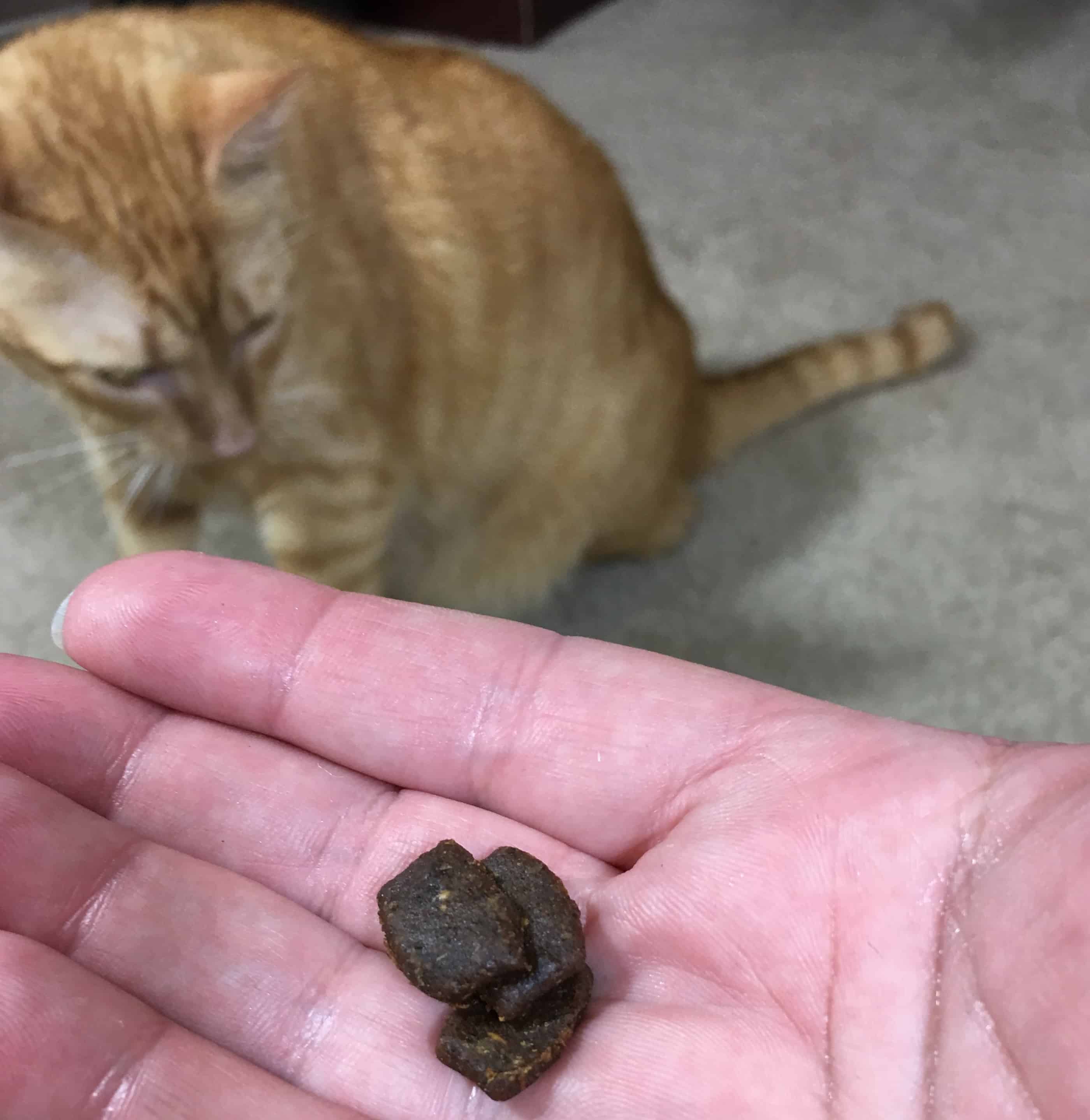 They were kind of moist.
Sunny came in for a closer look.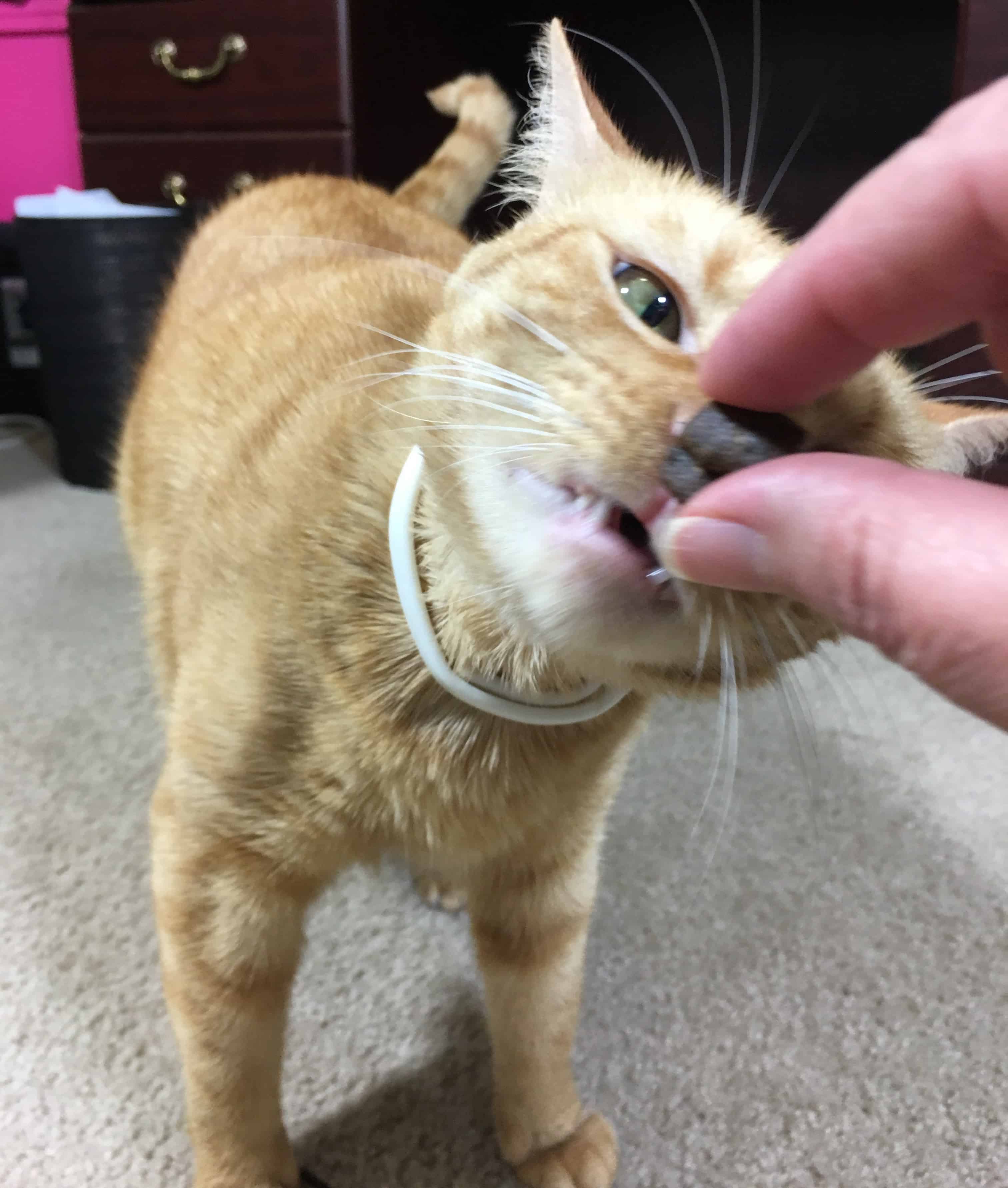 She makes the funniest faces!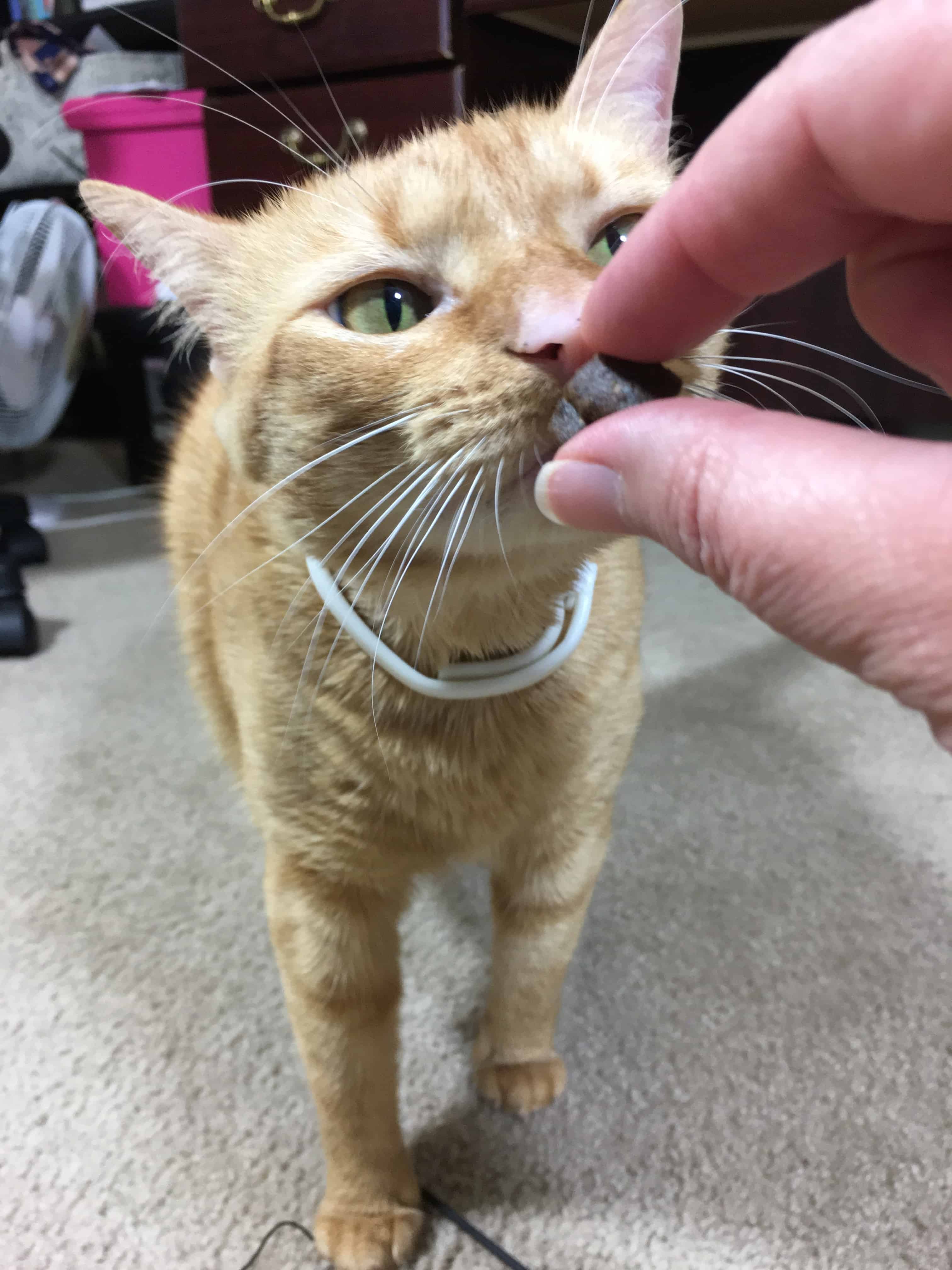 In the end, she only ended up licking the treat but didn't eat them. I tried again a few days later but nope, she didn't like them.
I thought Pet Treater sent an entertaining selection of toys this month! The feathered fishing pole was definitely the biggest hit of the month and Sunny really had a blast chasing it around. My cats are very picky about their treats but that's just how they are. I can't wait to grow the greens and see if they will eat them.
Are you getting this month's Pet Treater Cat Pack?