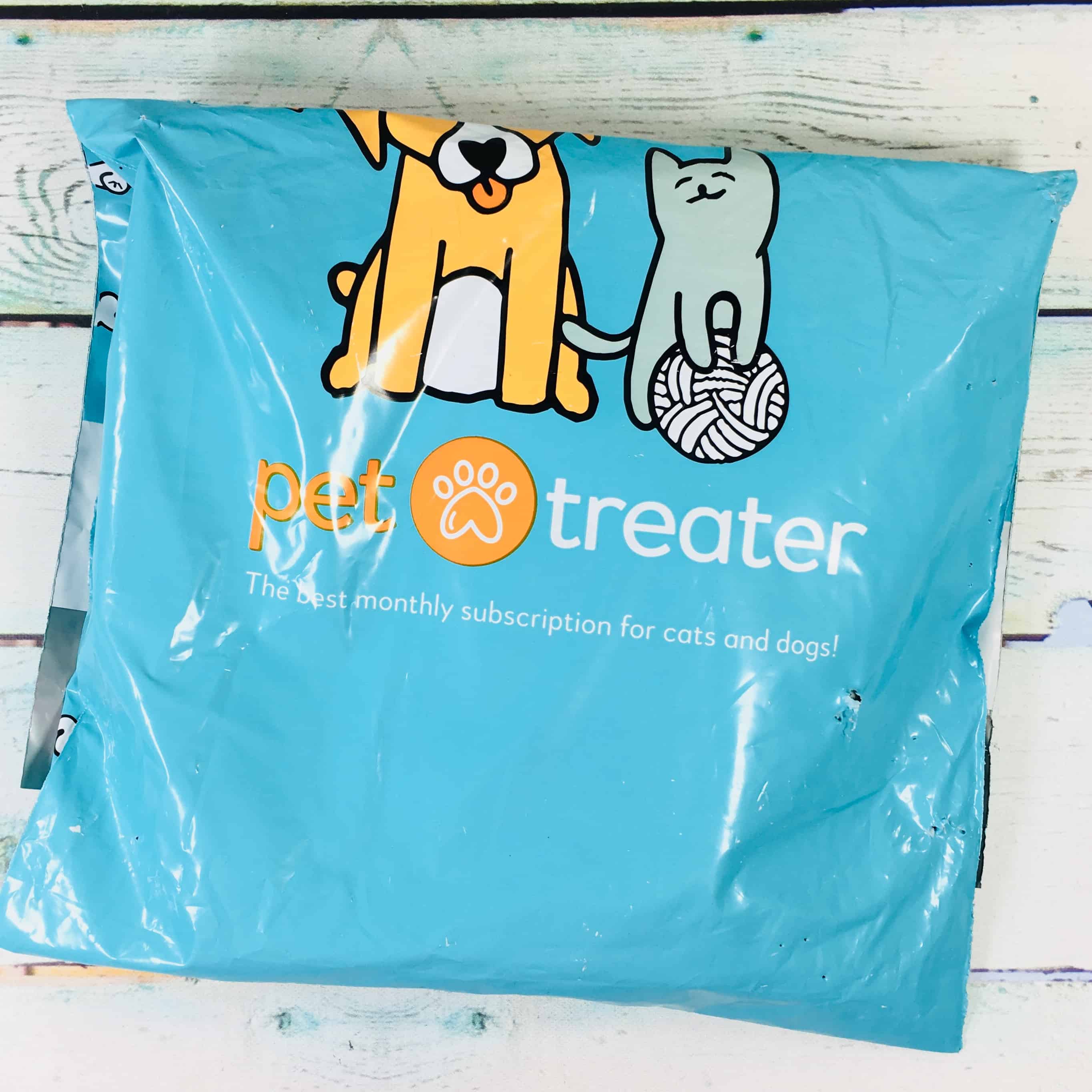 Pet Treater is a subscription program that treats your cat every month with quality items like toys and treats. The Pet Treater Cat Pack is $12.99 a month plus shipping is free. The items are sent in a plastic bag but so far all of my items have arrived in perfect condition. (The holes came from my cat!)
I had set the bag on the rocking chair and Sunny took it upon herself to try and open the bag herself, and almost succeeded. Next to her is a product from last month's bag, and it is her most prized possession.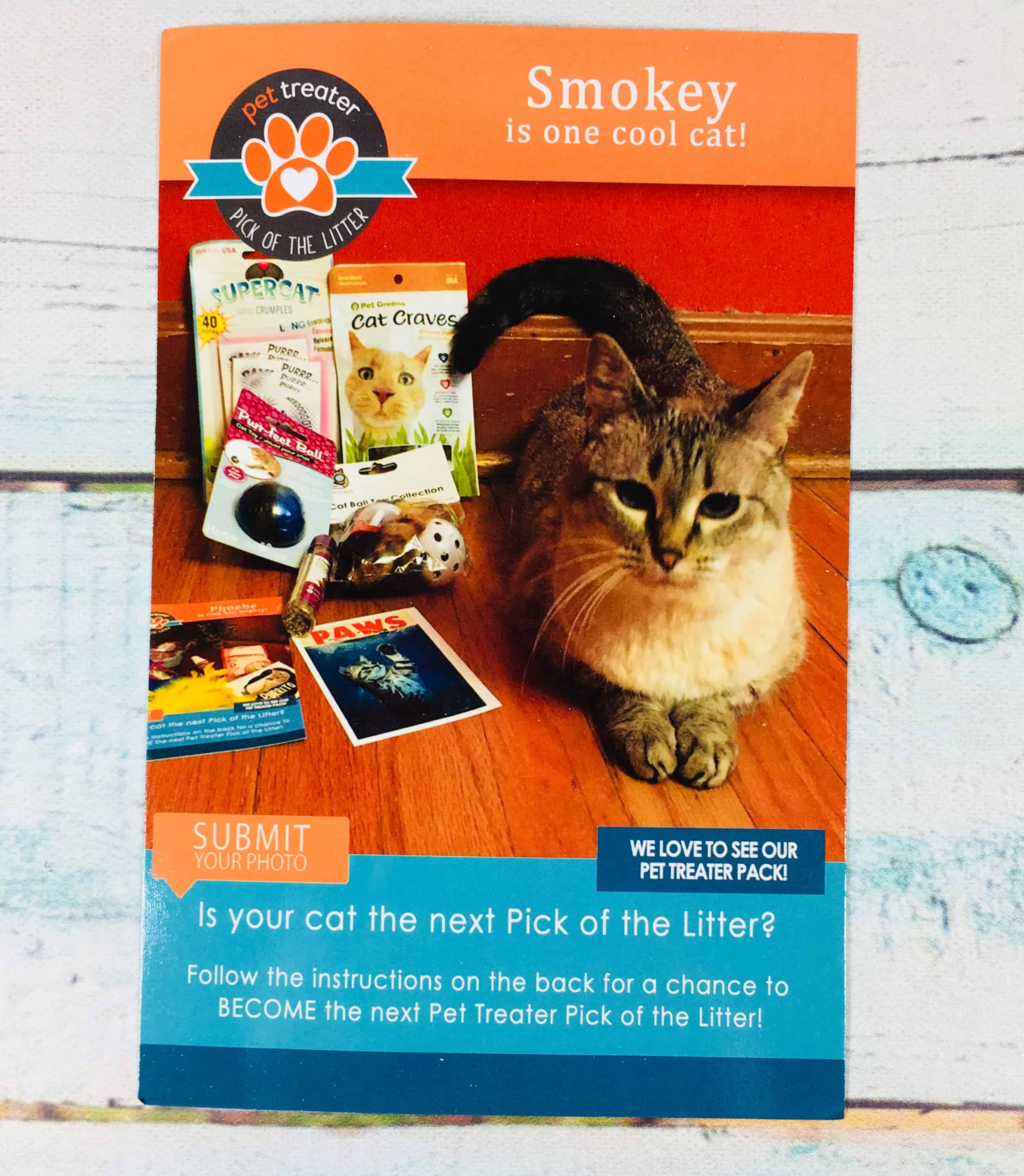 There wasn't really a product information card, but I did find a card with the monthly Pet Treater Pick of the Litter.
The back of the card gave instructions on how your cat could become next month's superstar.
Pet Treater sends the best punny stickers!
DEAL: Get 50% off your first month! Use coupon code CATPACK50.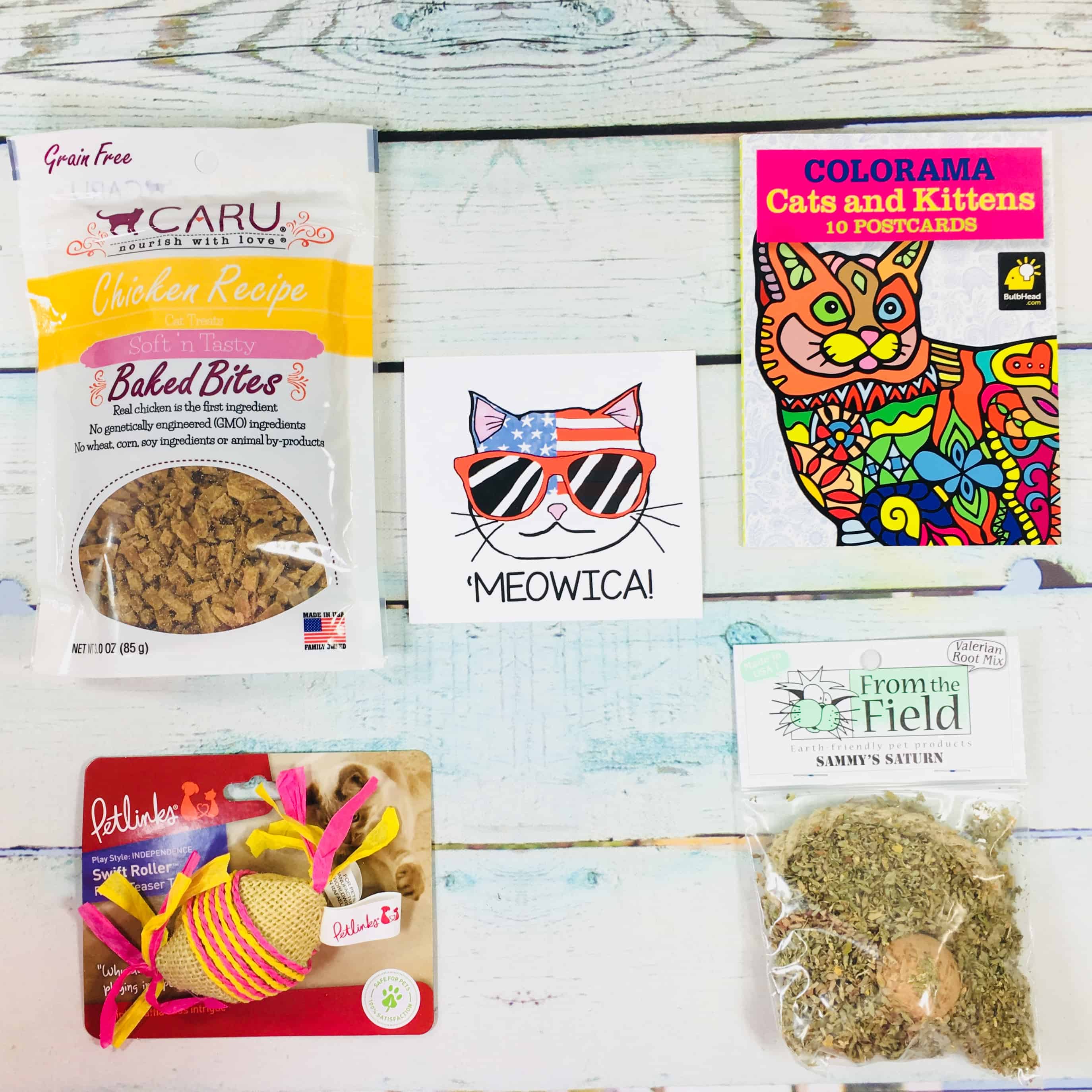 Everything in this box!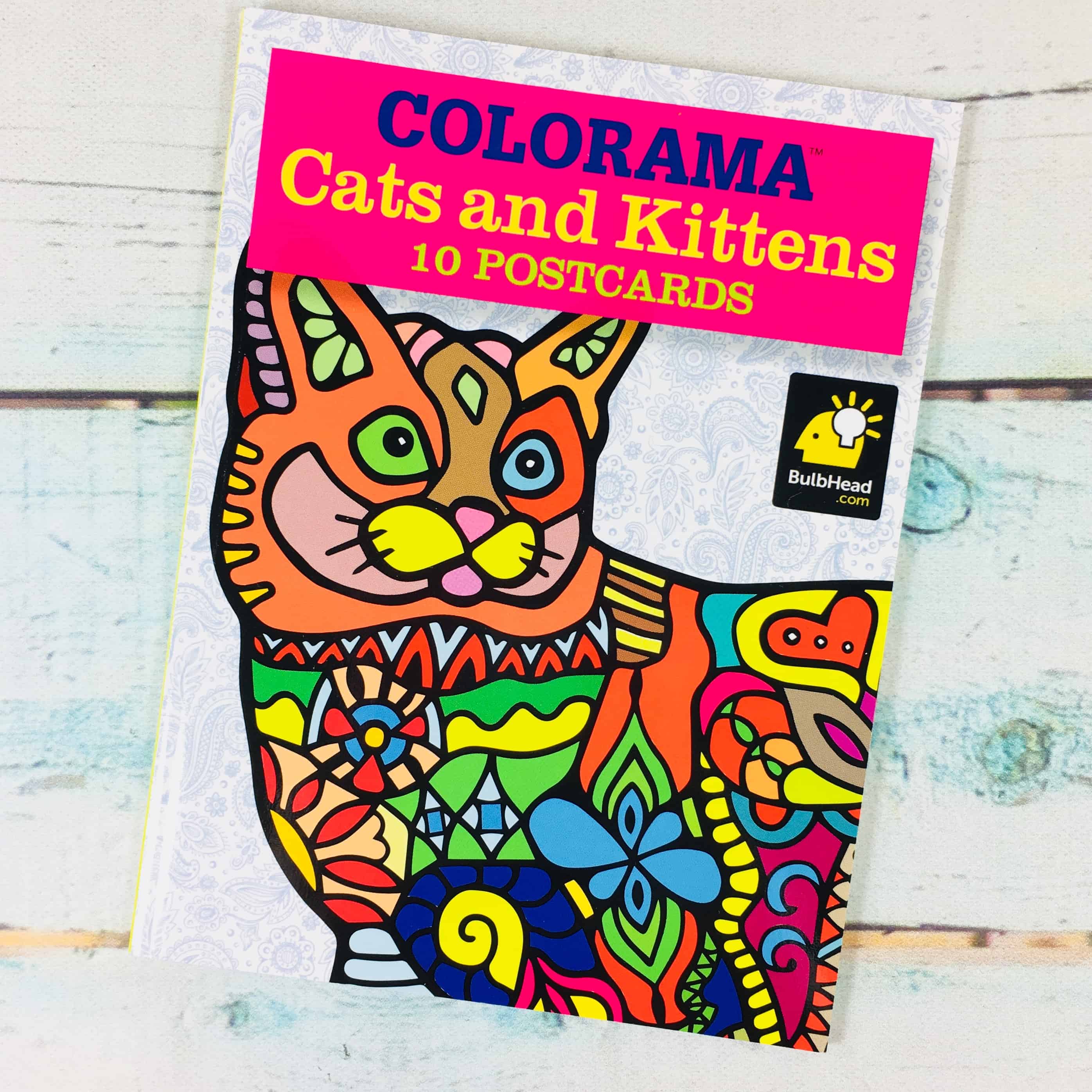 Colorama Cats & Kittens 10 Postcards ($3.47) I was NOT expecting an item for me! Although truthfully, this item will most likely go to my younger daughter, just like the stickers I receive every month.
You can color them to your heart's delight and then flip them over to address them to a friend.
Petlinks Swift Roller ($8.99) is a burlap covered toy with raffia wrapped around it and streaming from its ends.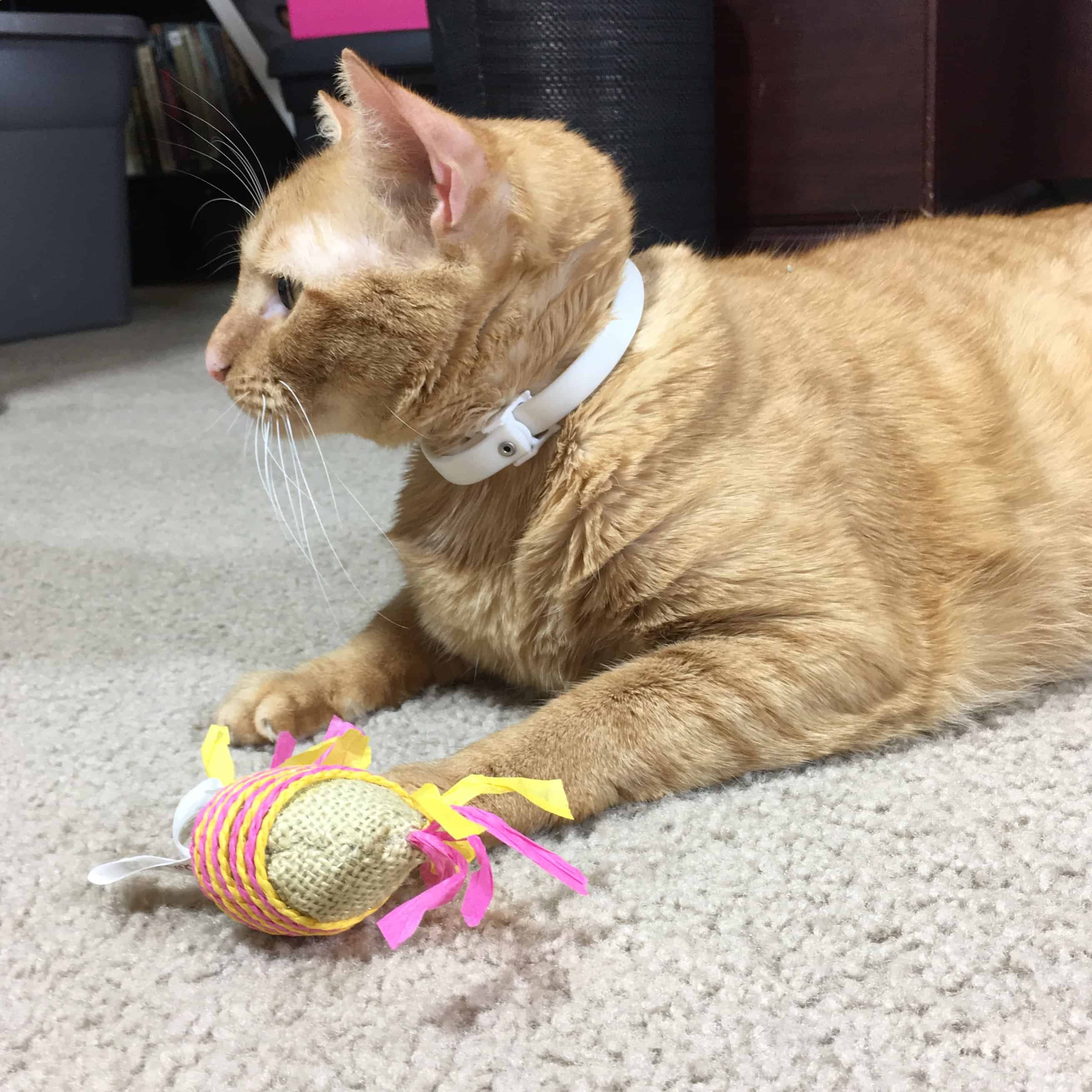 Sunny is guarding it very closely.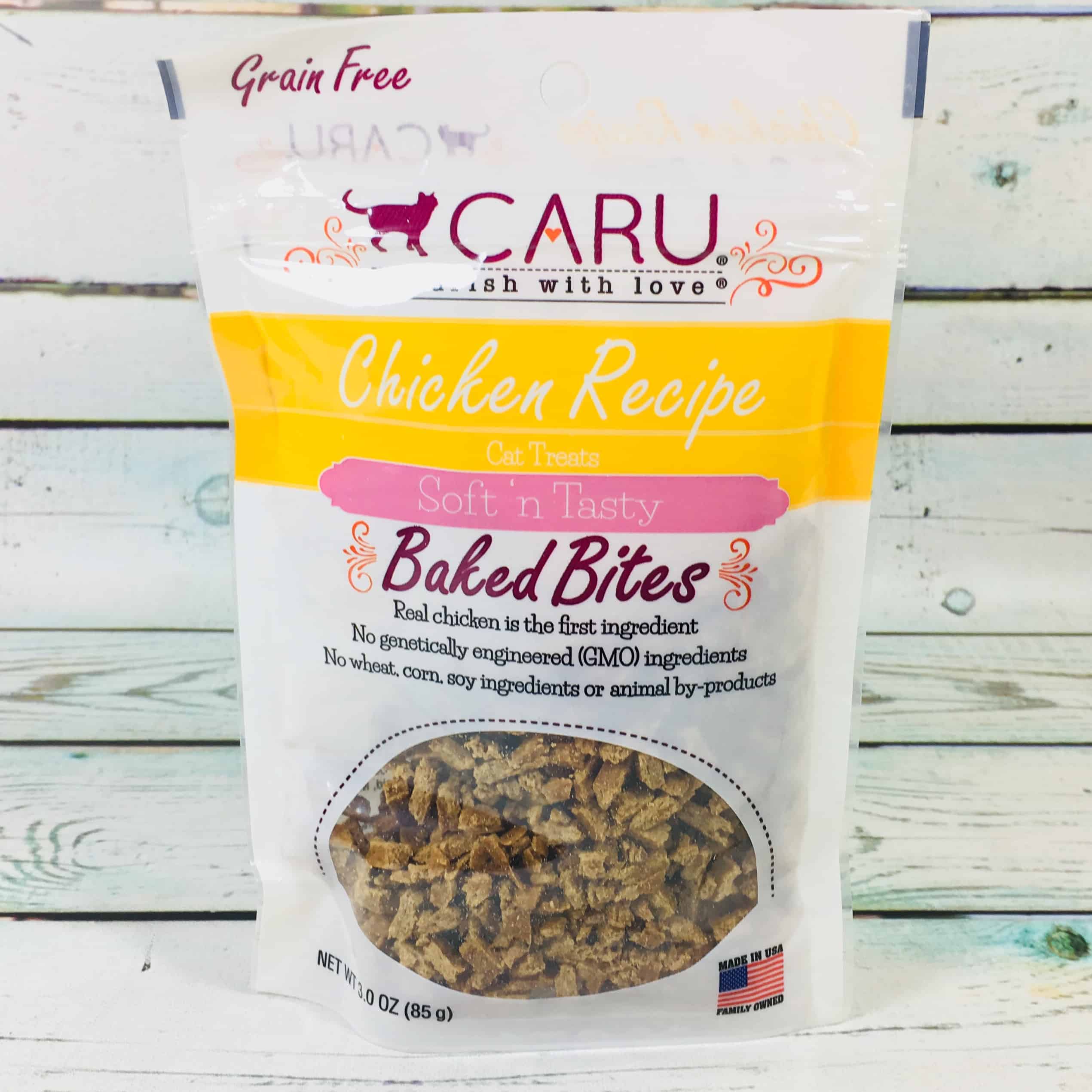 Caru Chicken Recipe Soft 'N Tasty Cat Treats ($5.99) are cat treats that list chicken as the first ingredient. My cat loved them!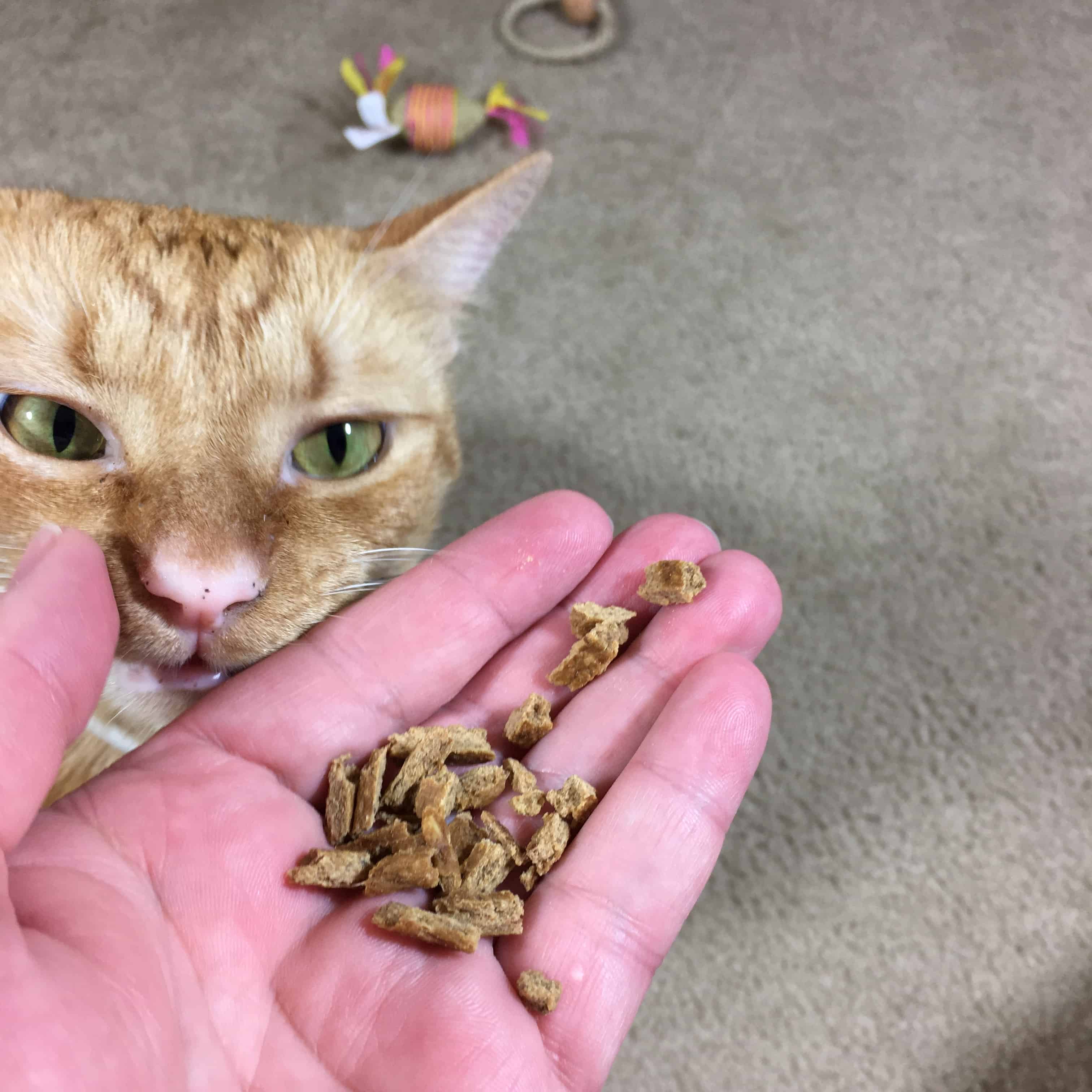 Hey, let me take the picture first!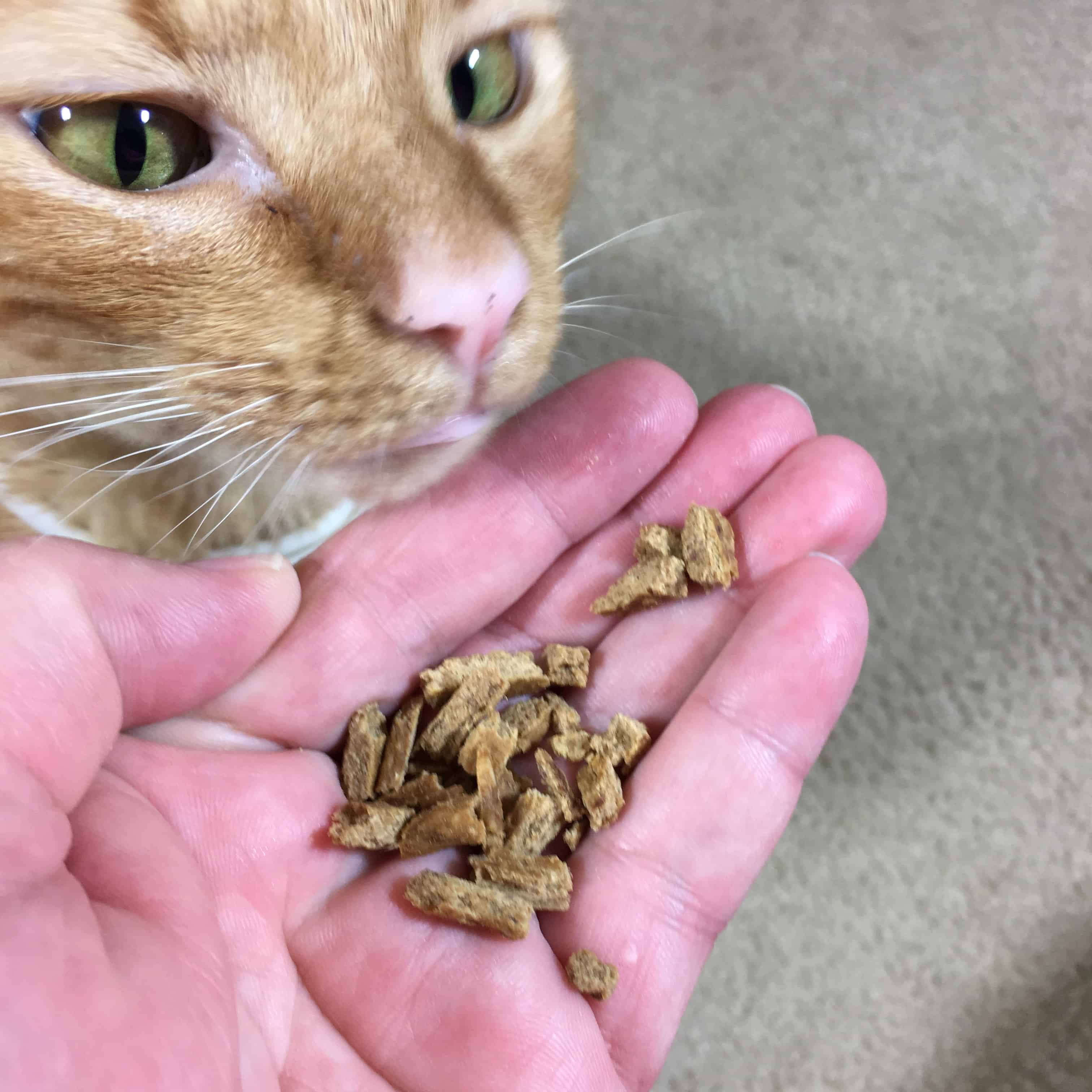 Her eyes were very watchful.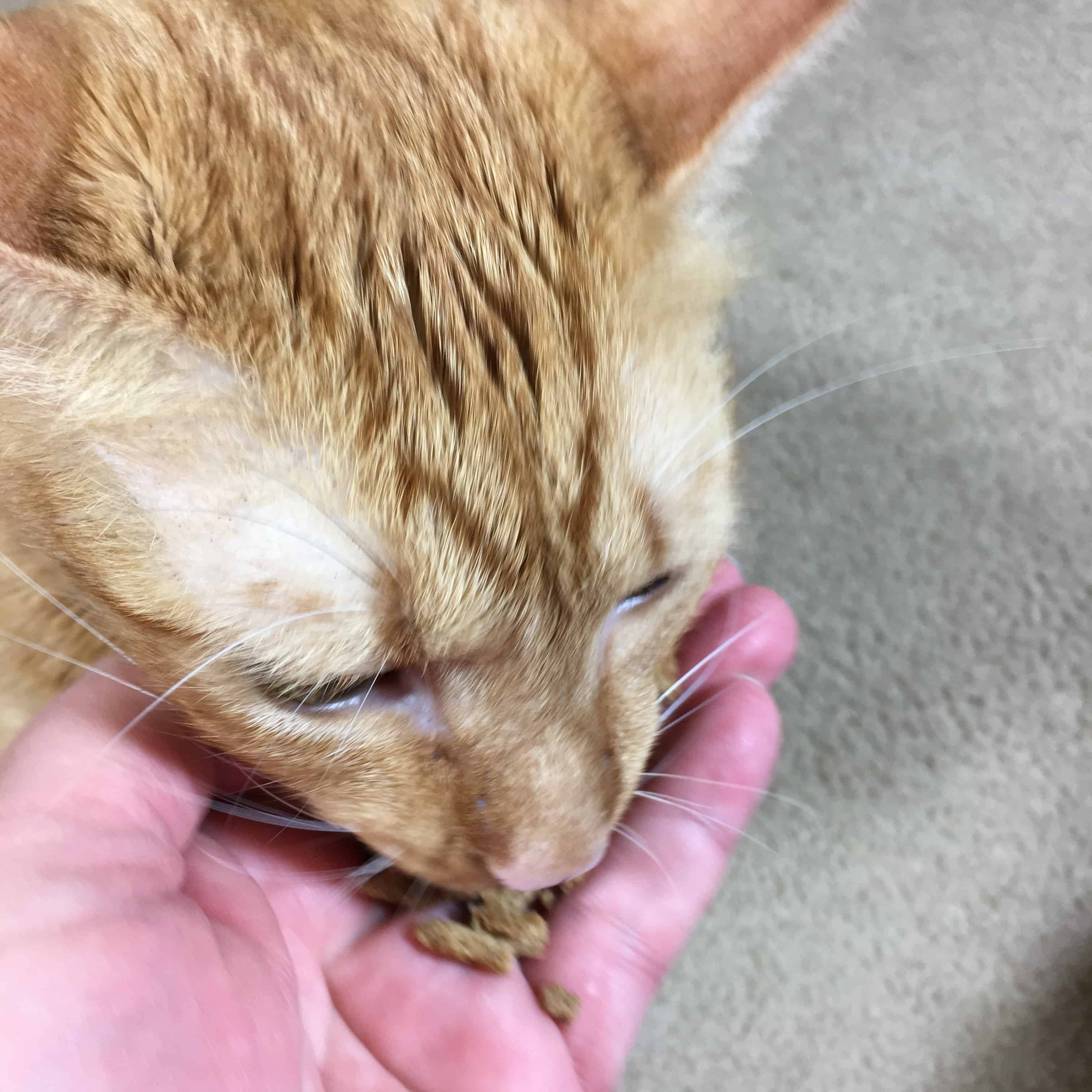 Nom nom nom.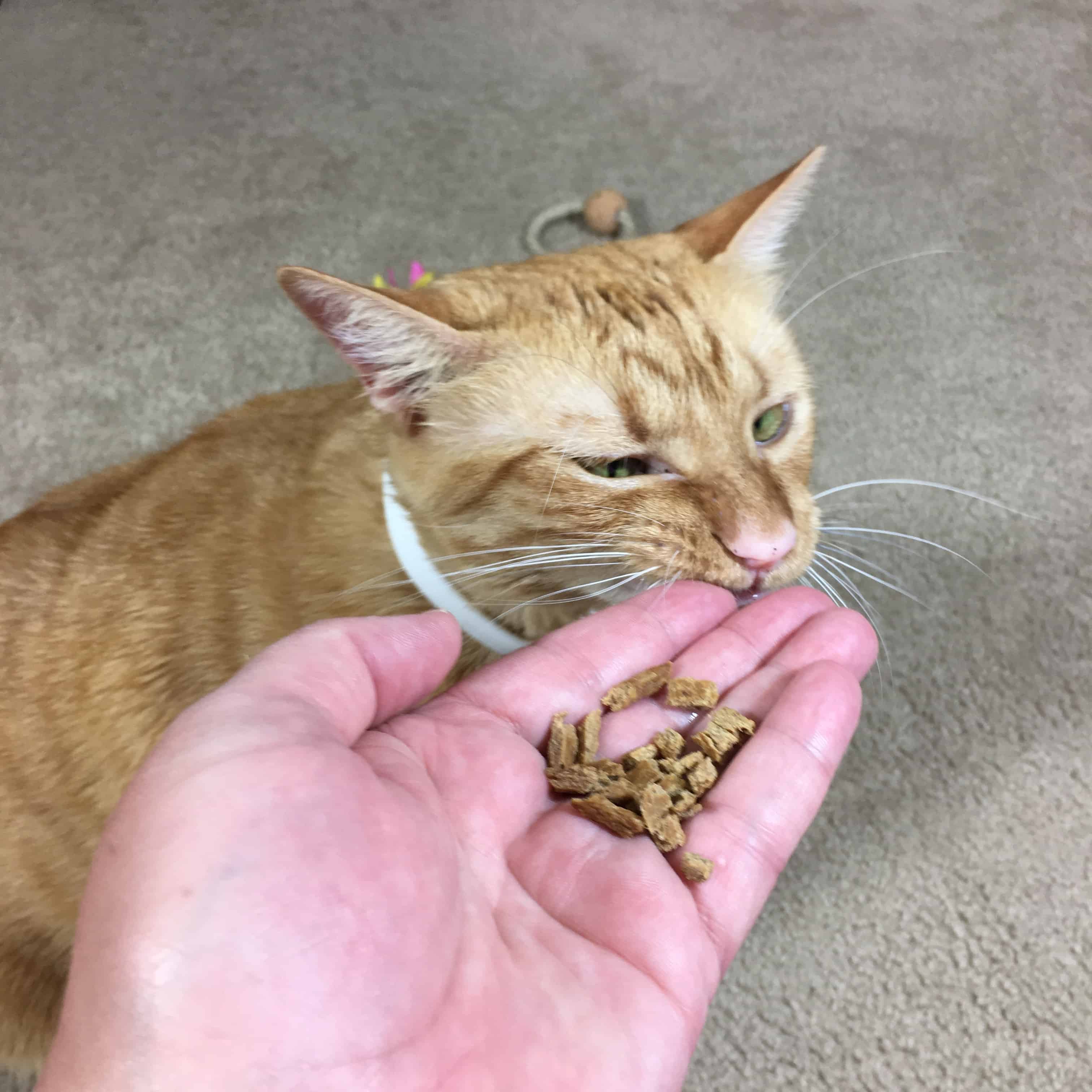 They were a hit!
From The Field Sammy's Saturn Catnip Toy ($6.73) I'm pretty sure this is the reason my cat tried to open the bag all by herself this month!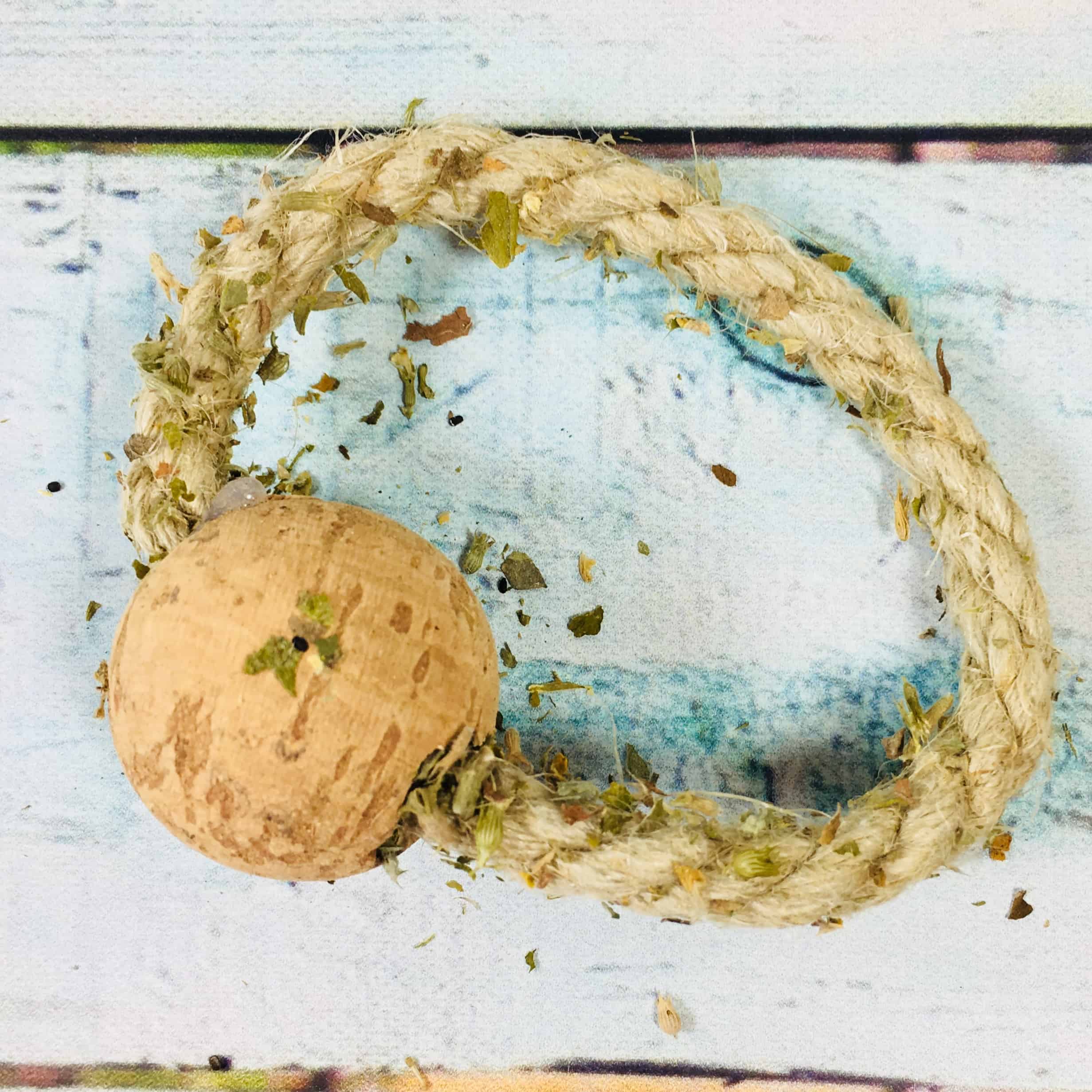 It's a hemp rope with a cork ball, but it was placed in a mix of catnip and valerian herbs and both of my cats went crazy for this mix!
Sunny is very bossy and very vocal. She's saying "I want it now!".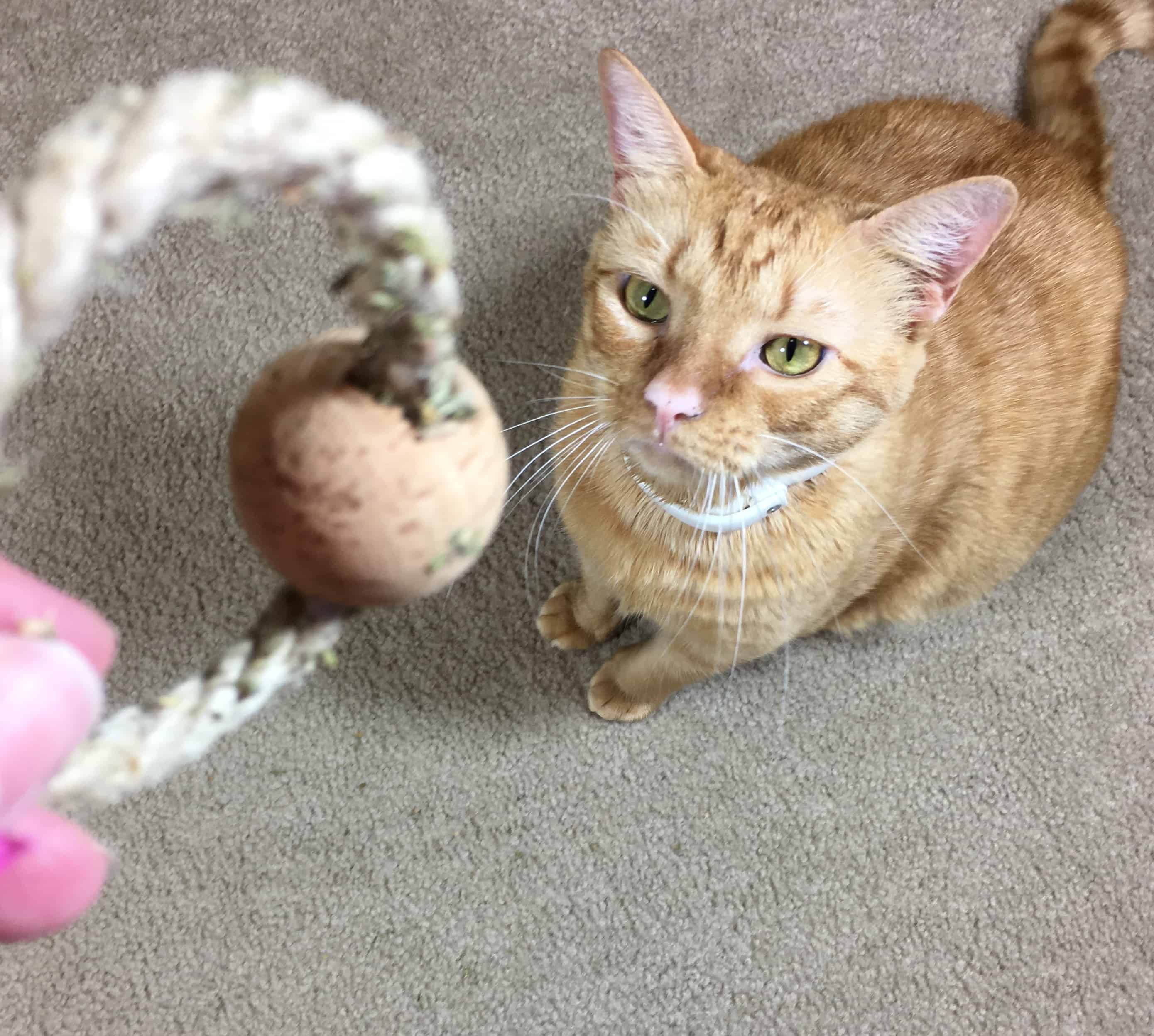 The focus.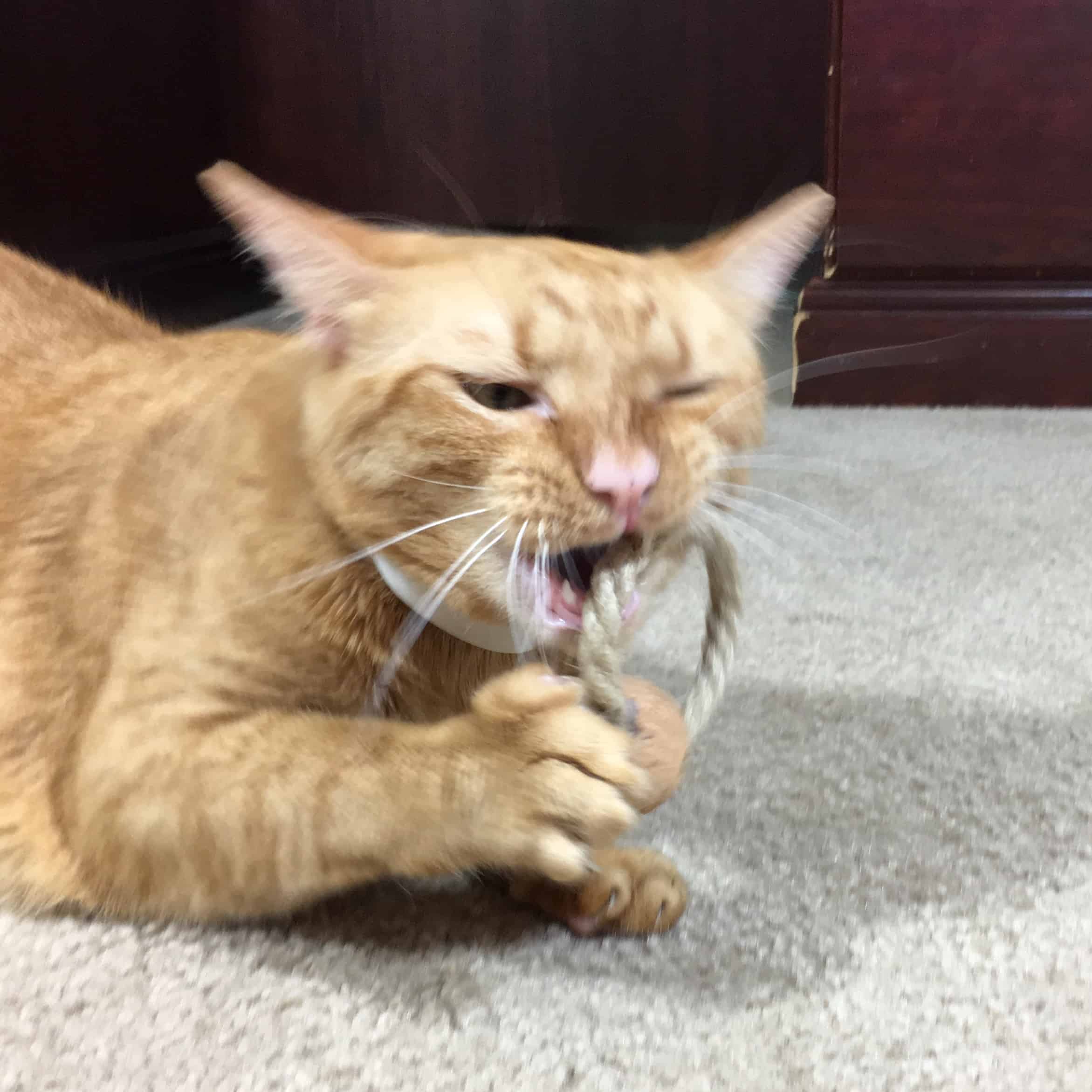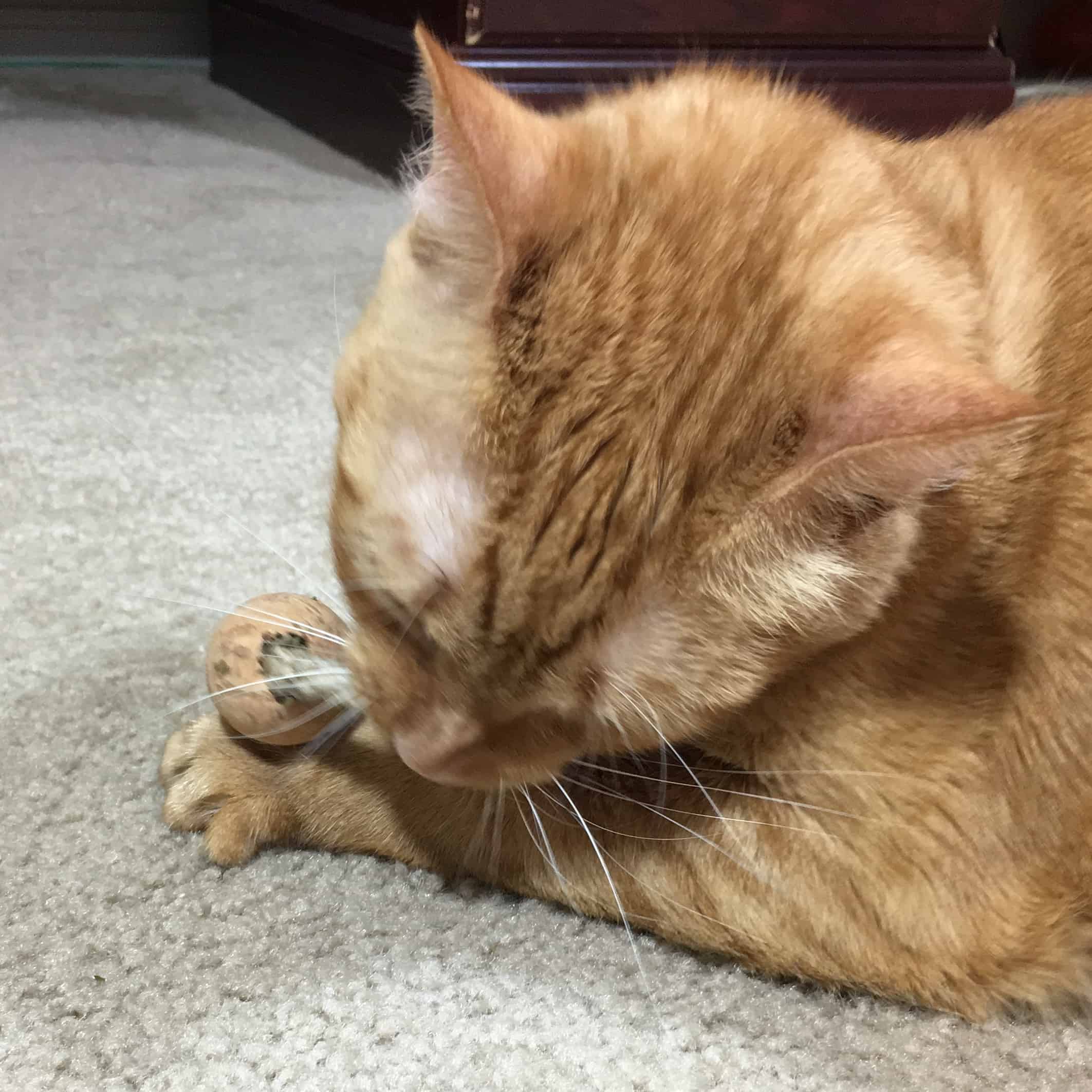 When she wasn't chewing or throwing this in the air (really!) then she was rubbing her face all over it.
I thought this month's Pet Treater was a hit with my cat! You should have seen my daughter's eyes when I gave her the post card coloring book, she loved it! As for Sunny, well, I think the pictures (though sometimes fuzzy) say it all – she was extremely pleased with her new toys and snack. Plus, I learned something new – valerian is just as good as catnip at making my cats crazy. I read that it works for cats who seems immune to catnip, but the combo made my cats euphoric.
Are you getting this month's Pet Treater Cat Pack?