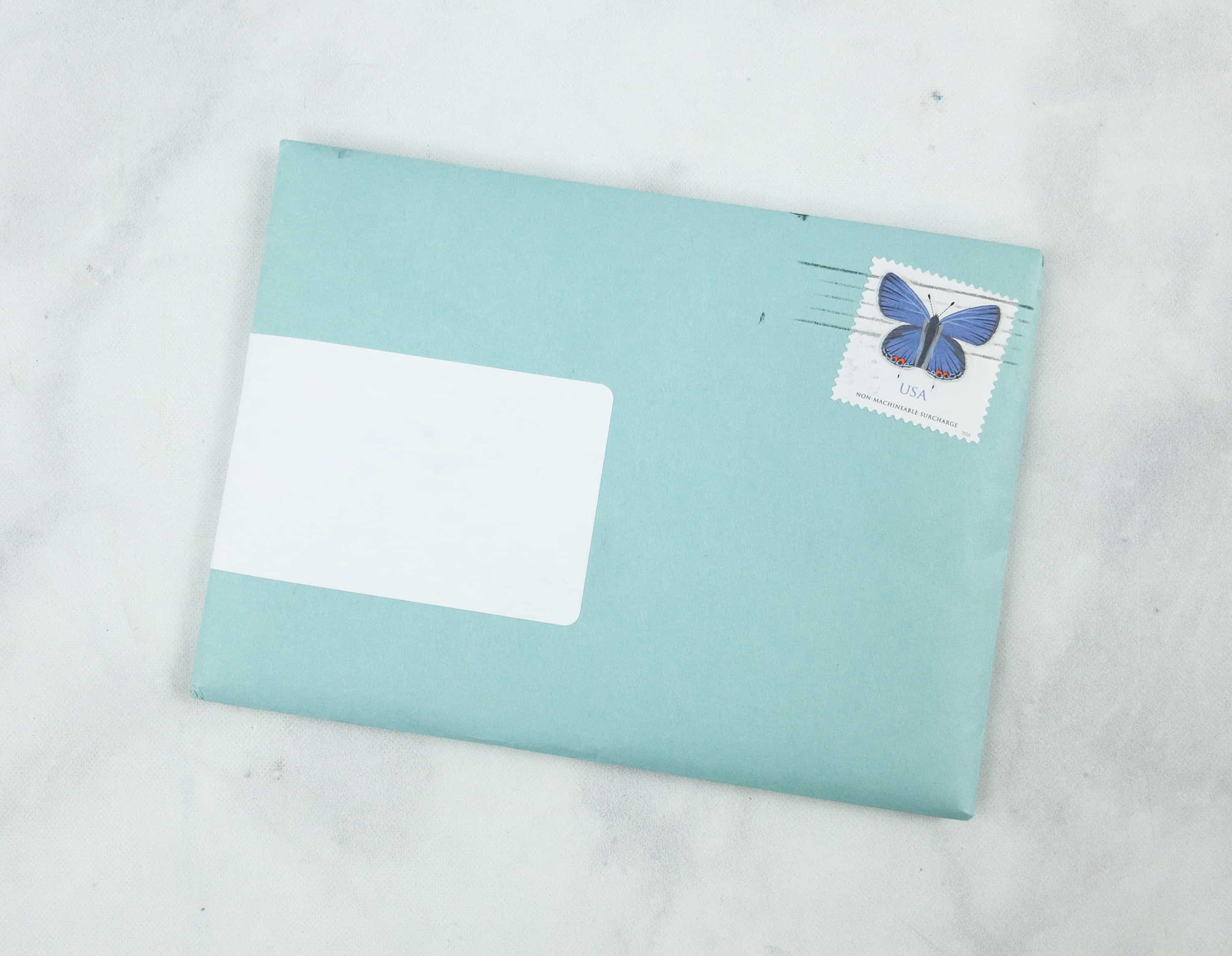 Pennie Post is a monthly stationery subscription service. Subscribers will receive three new stationery items each month, so all that's left is your thoughtful message. Items are designed exclusively for the subscription.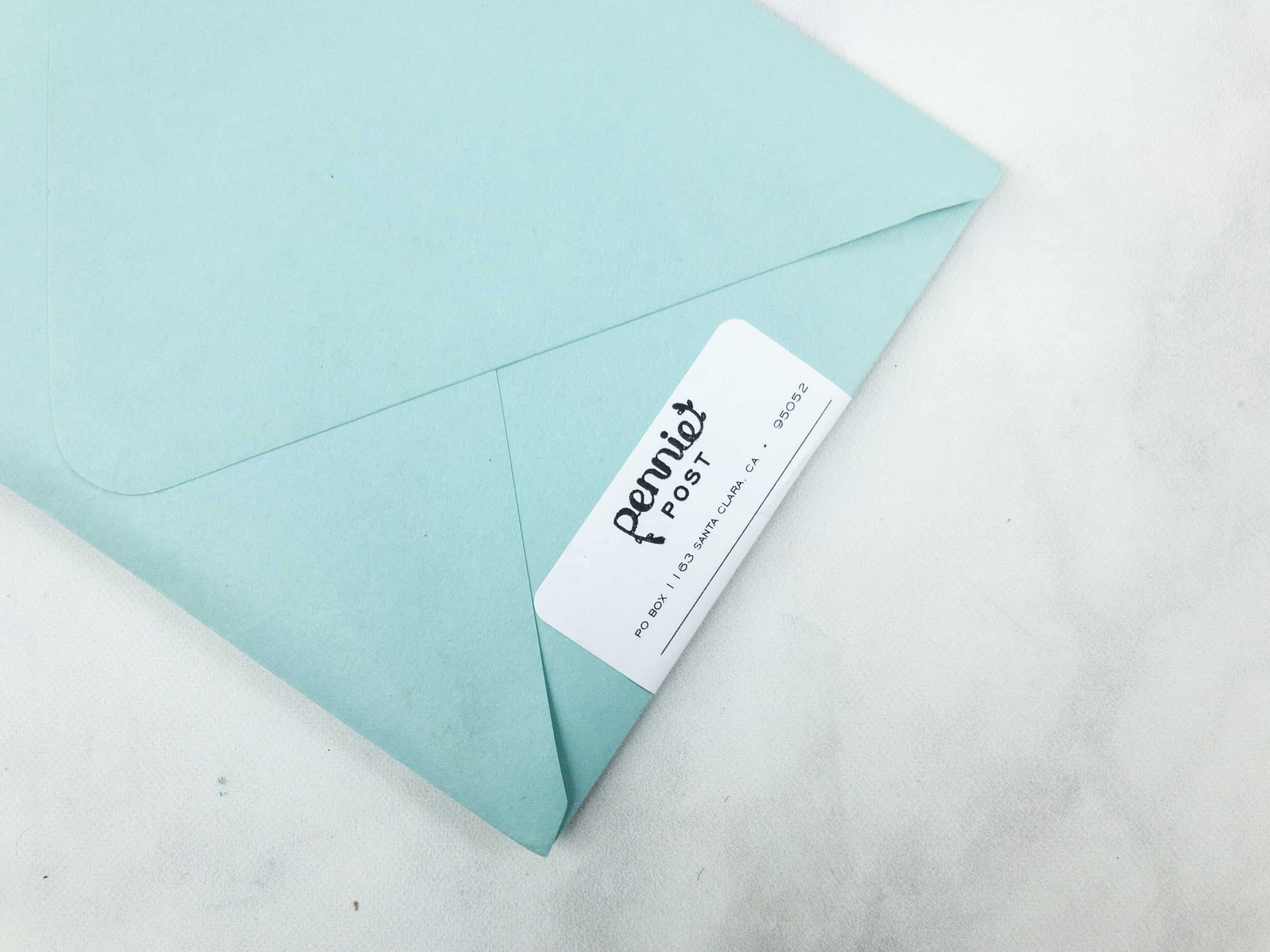 Everything is secured inside a plastic sleeve.
There's a welcome note from Pennie Post. All the items included in the box are listed here.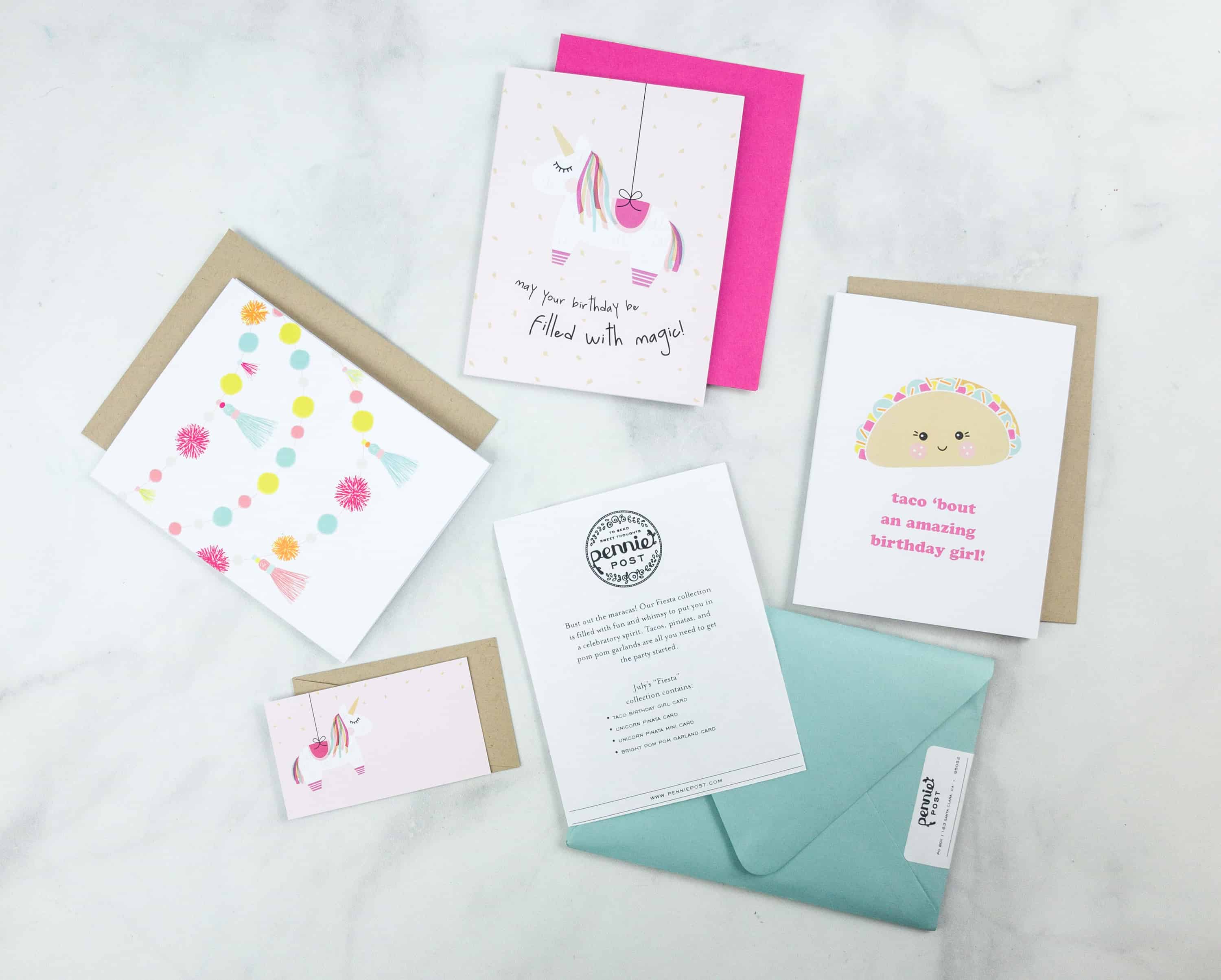 The July theme is Fiesta!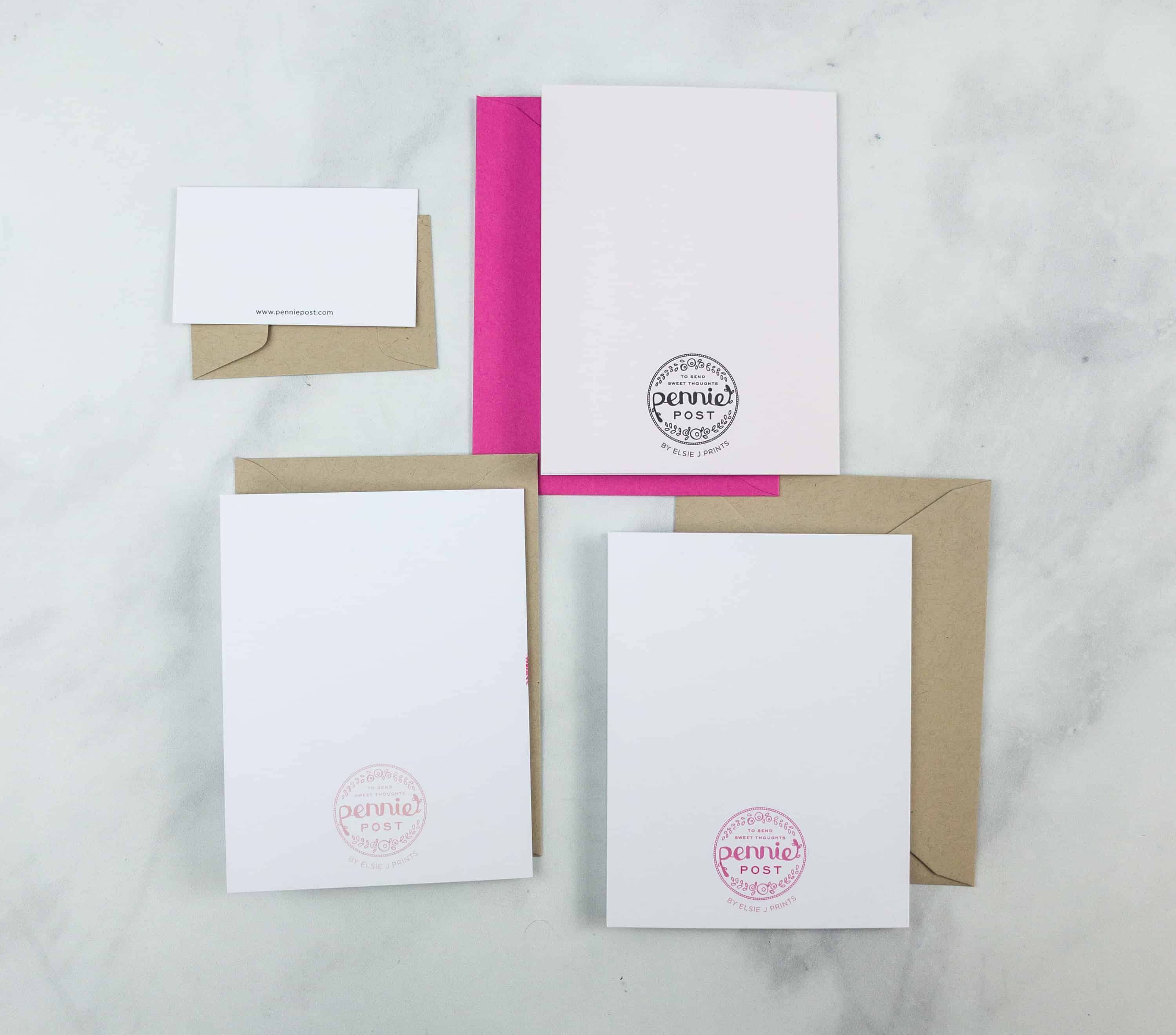 There's a Pennie Post logo at the back of every card.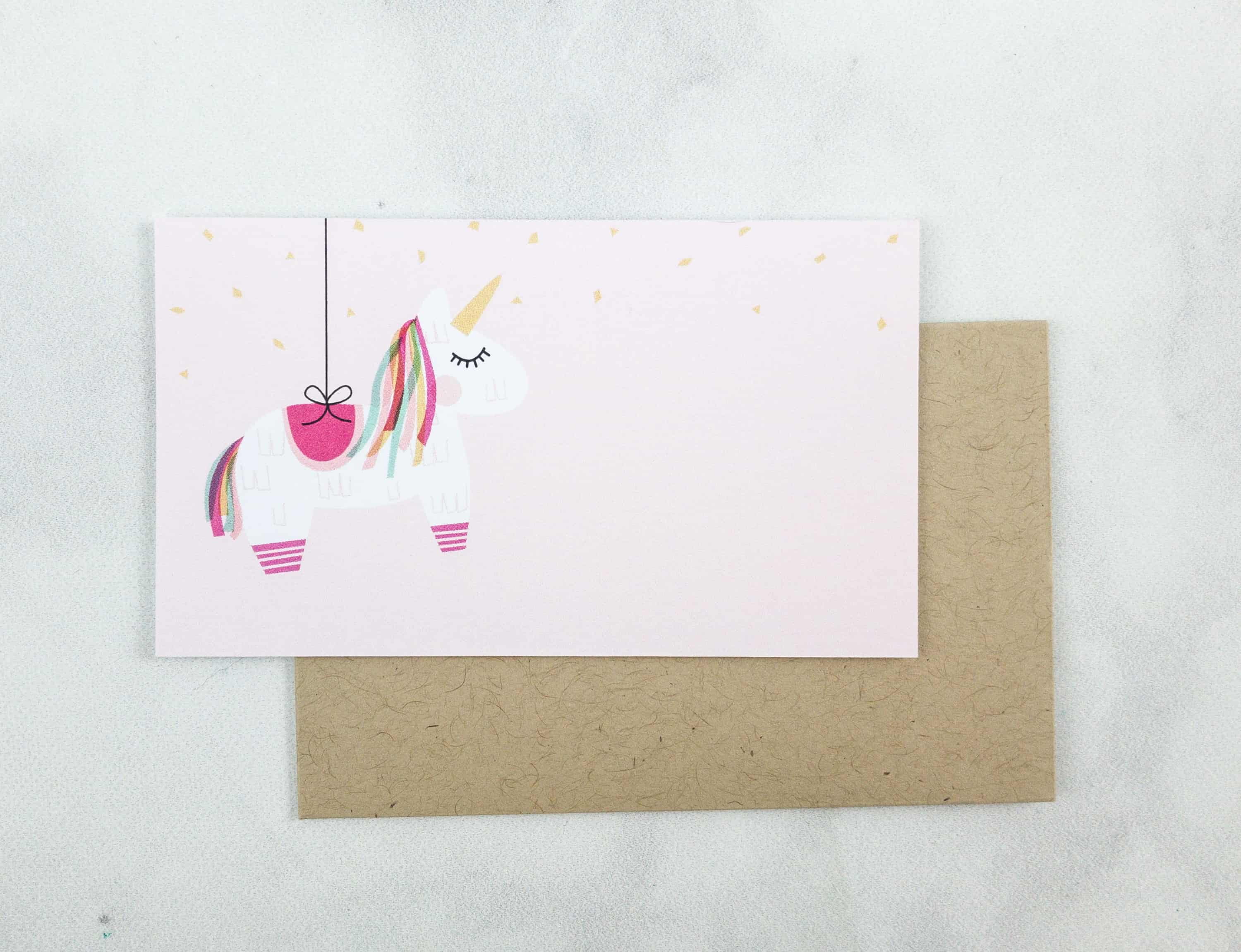 Unicorn Piñata Mini Card. No fiesta will be complete without a piñata, so this card hit it right on the head. I love how this piñata comes in a unicorn design on a light pink background. It looks really festive to me! ?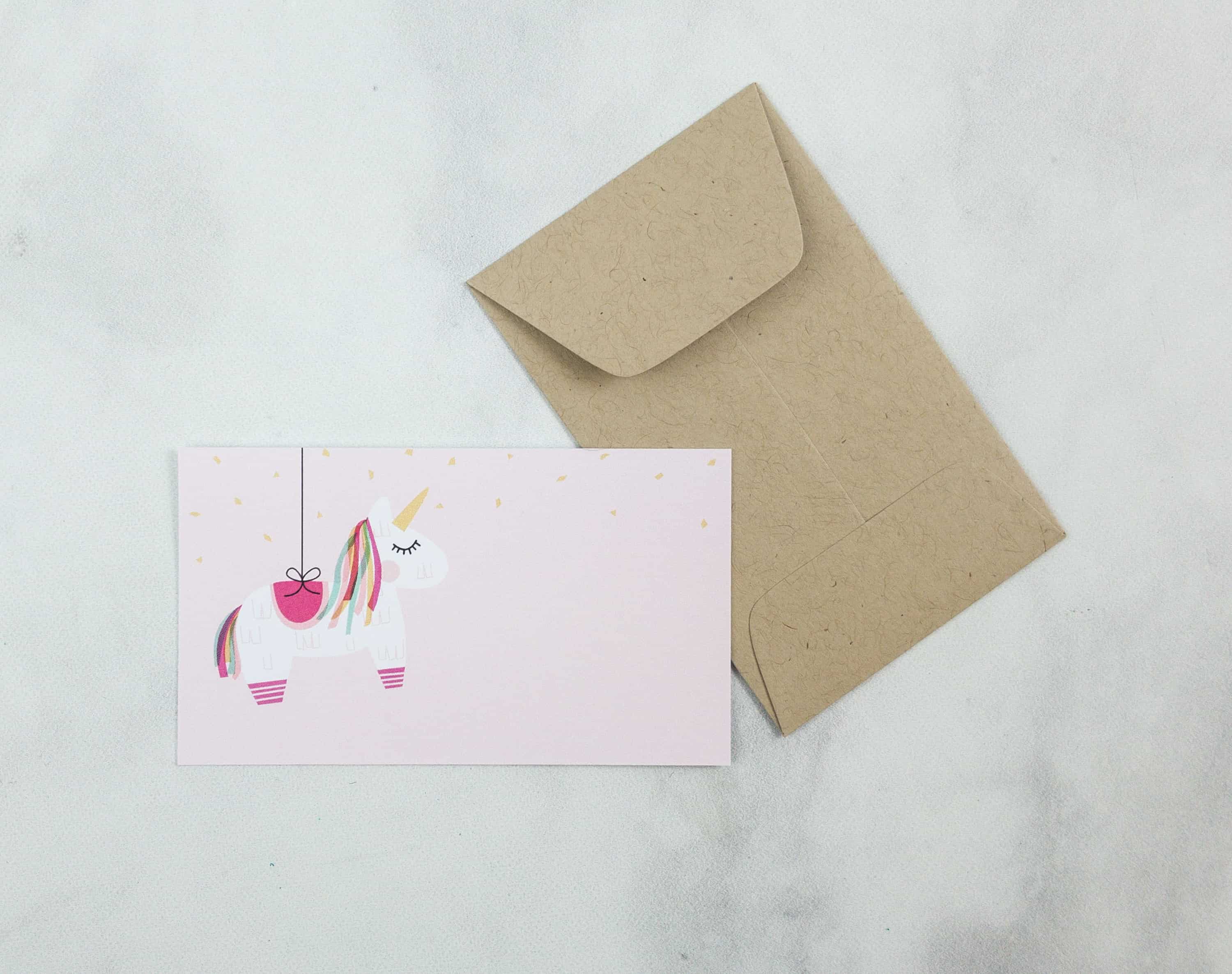 The cute card comes with a brown envelope.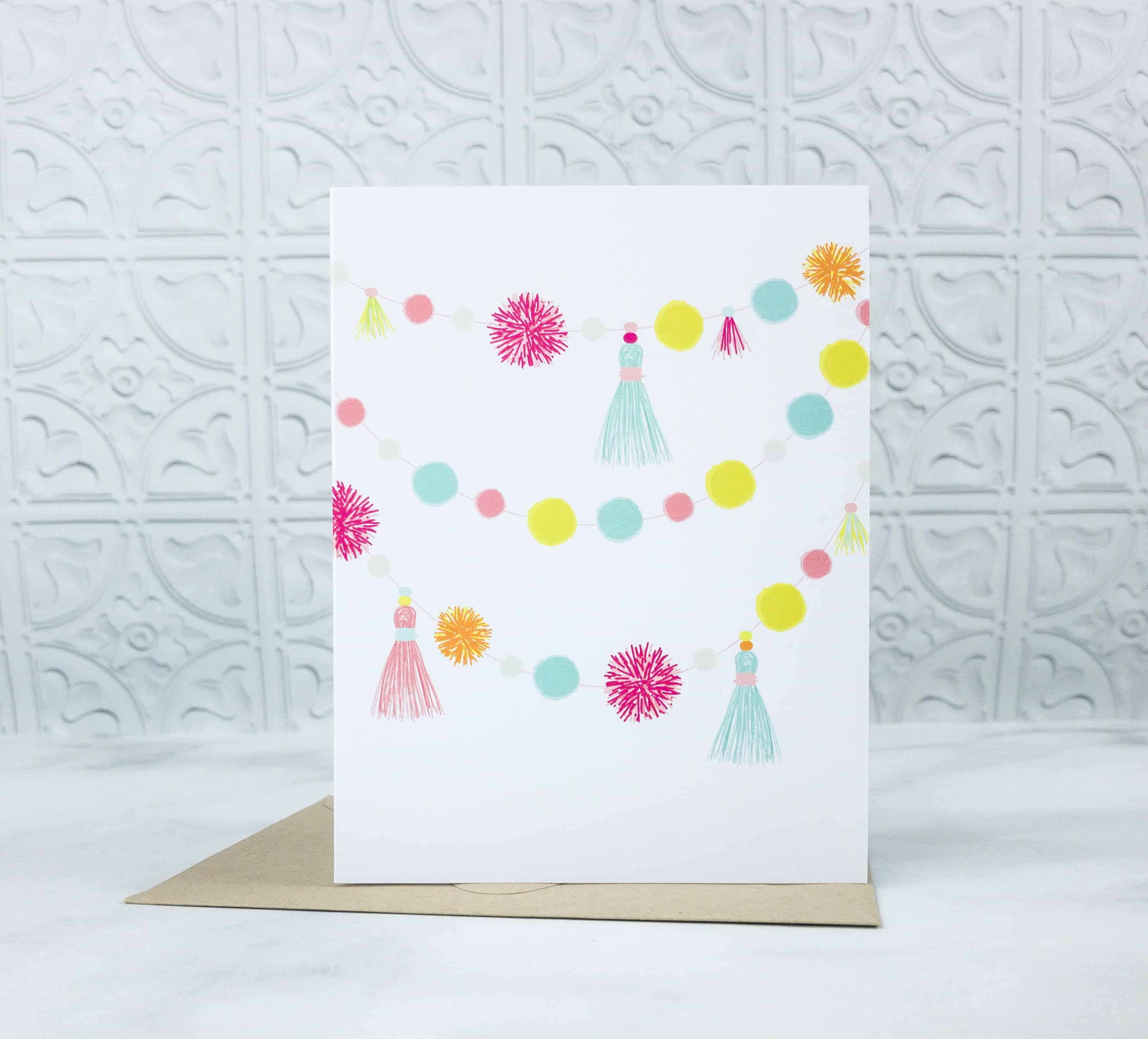 Bright Pom Pom Garland Card. This card definitely captures the happy vibe of a Mexican celebration with its colorful garlands, pom poms, tassels, and atmosphere. I love that there is no text on the cover as it would spoil the effect.
Unicorn Piñata Card. There's another piñata card included in this set! This one puts more focus on the cute unicorn piñata plus it has a birthday greeting on it too. I like that the text used for the greeting doesn't crowd the beautiful unicorn. It certainly gives this birthday card a magical feel to it.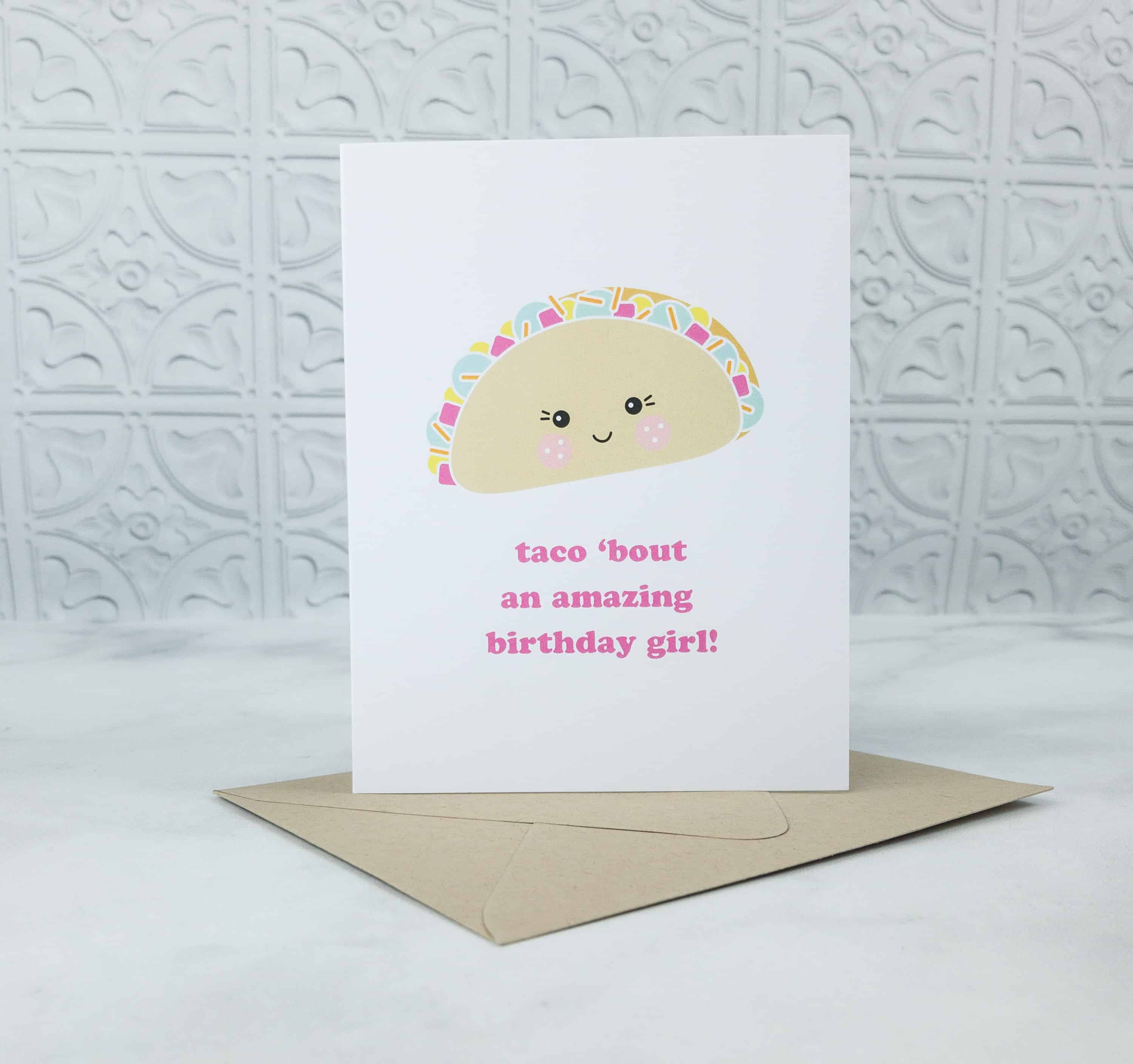 Taco Birthday Girl Card. Punny cards are the best. This specTACOlar card will win any birthday girl's heart with its cute illustration and colors!
The images and colors are so pretty. It's all about celebrating birthdays and how to make the recipients of these cards feel special. The best part about these cards is that they can help send your message across in a simple yet in a fun and meaningful way!
I love Pennie Post for all of the unique and high-quality cards they send. This month's selection definitely fall into the Fiesta theme. I love the unicorn piñatas! I mean, who doesn't love unicorns? The festive buntings and the taco card are super cute too. I can't wait to use them all!
What do you think of this stationery subscription?