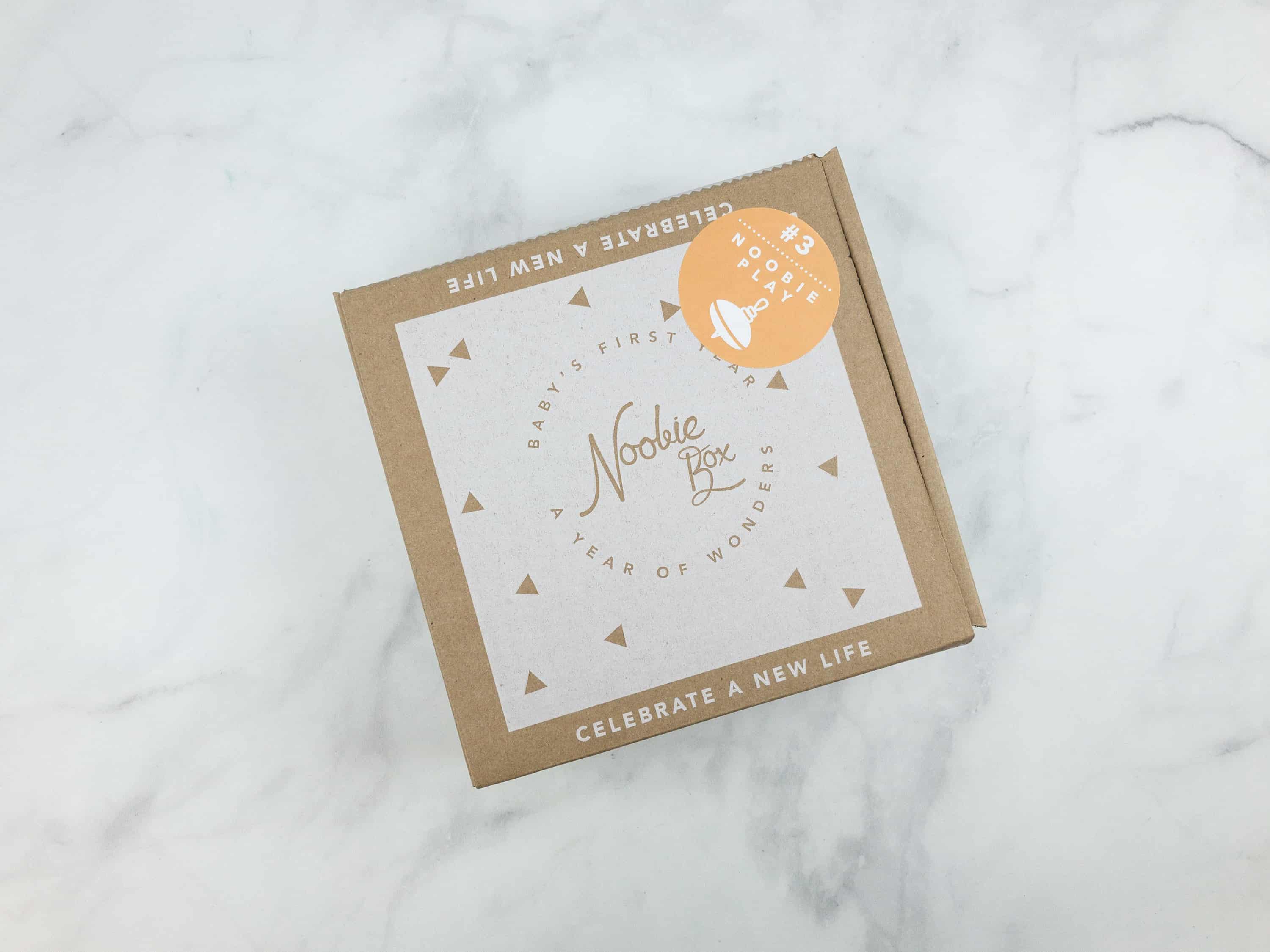 Noobie Box is a gift box for pregnant women! Each box is carefully curated with high-quality products, valuable coupons, and important pregnancy information. The Noobie Intro Box is available as a gift for moms-to-be for free you just have to pay $6.95 shipping. You can read our review of the free Noobie Box here.
Noobie Box also has a set of four milestone boxes, available for $99.95 for the set or $29.95 each. This is a review of the Noobie Milestone Box #3 – PLAY!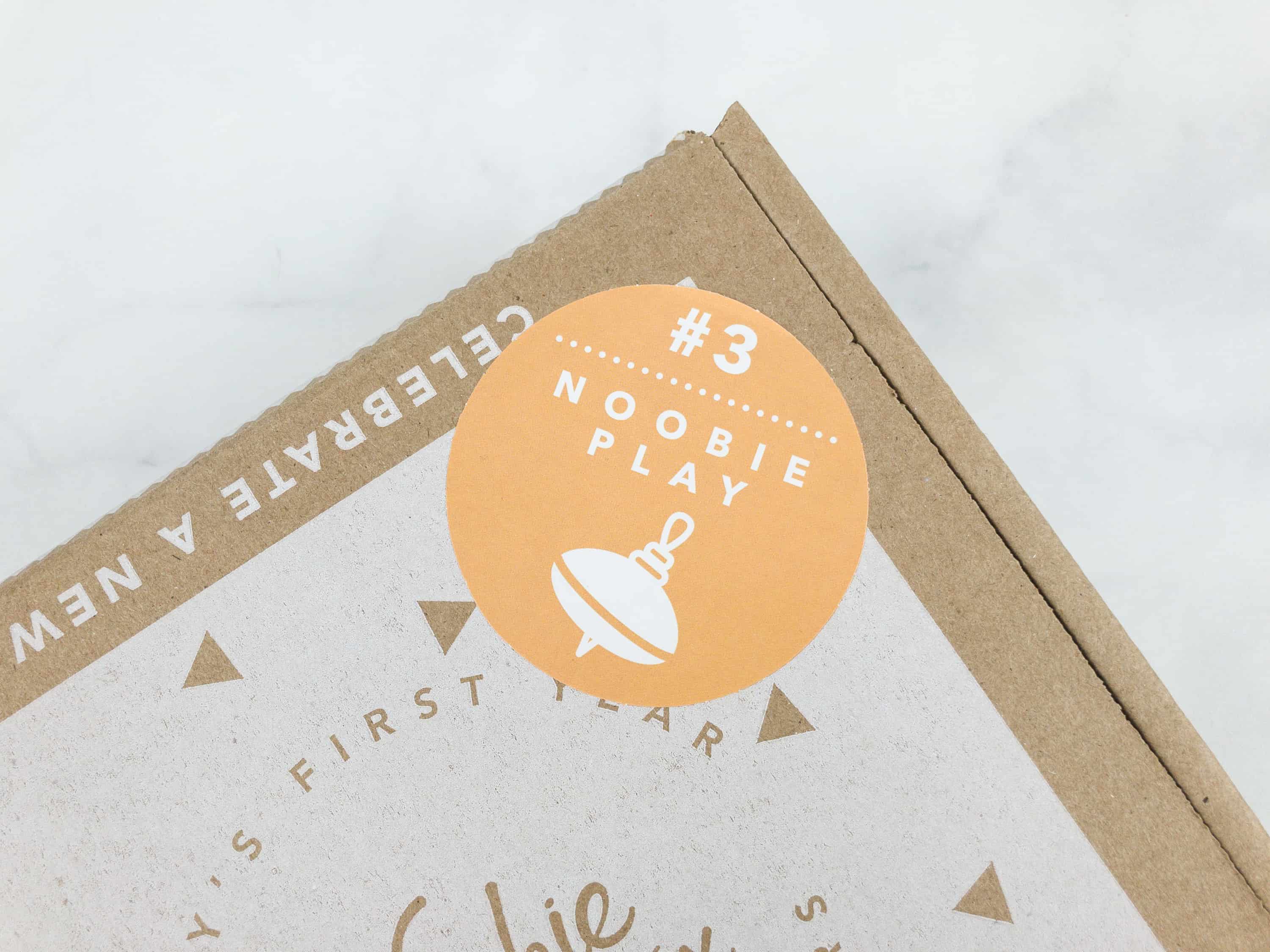 They also have #2 Noobie Eat for 4+ months, #3 Noobie Play for 7+ months, and #4 Noobie One for 10+ months.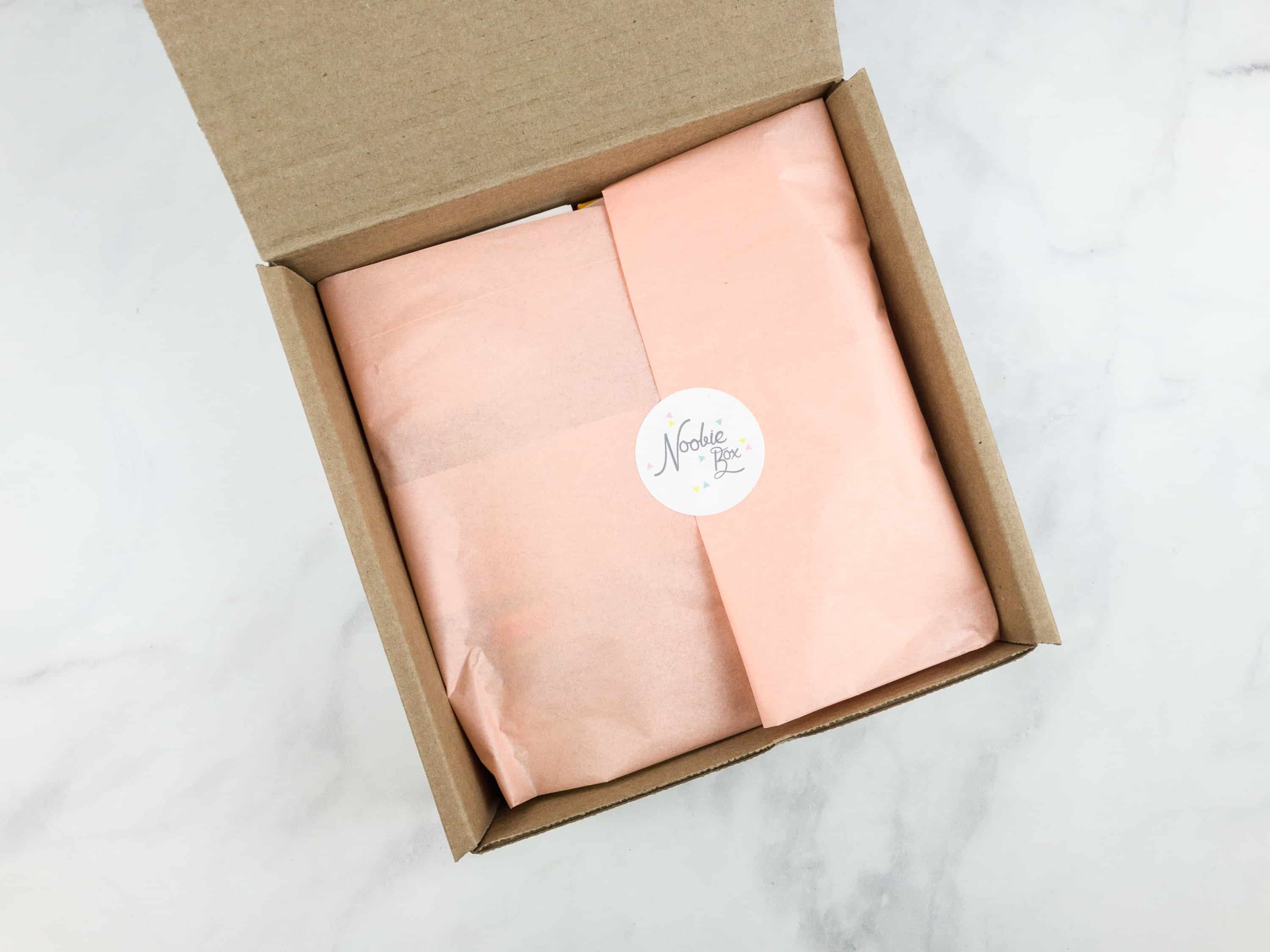 The items are wrapped in tissue paper.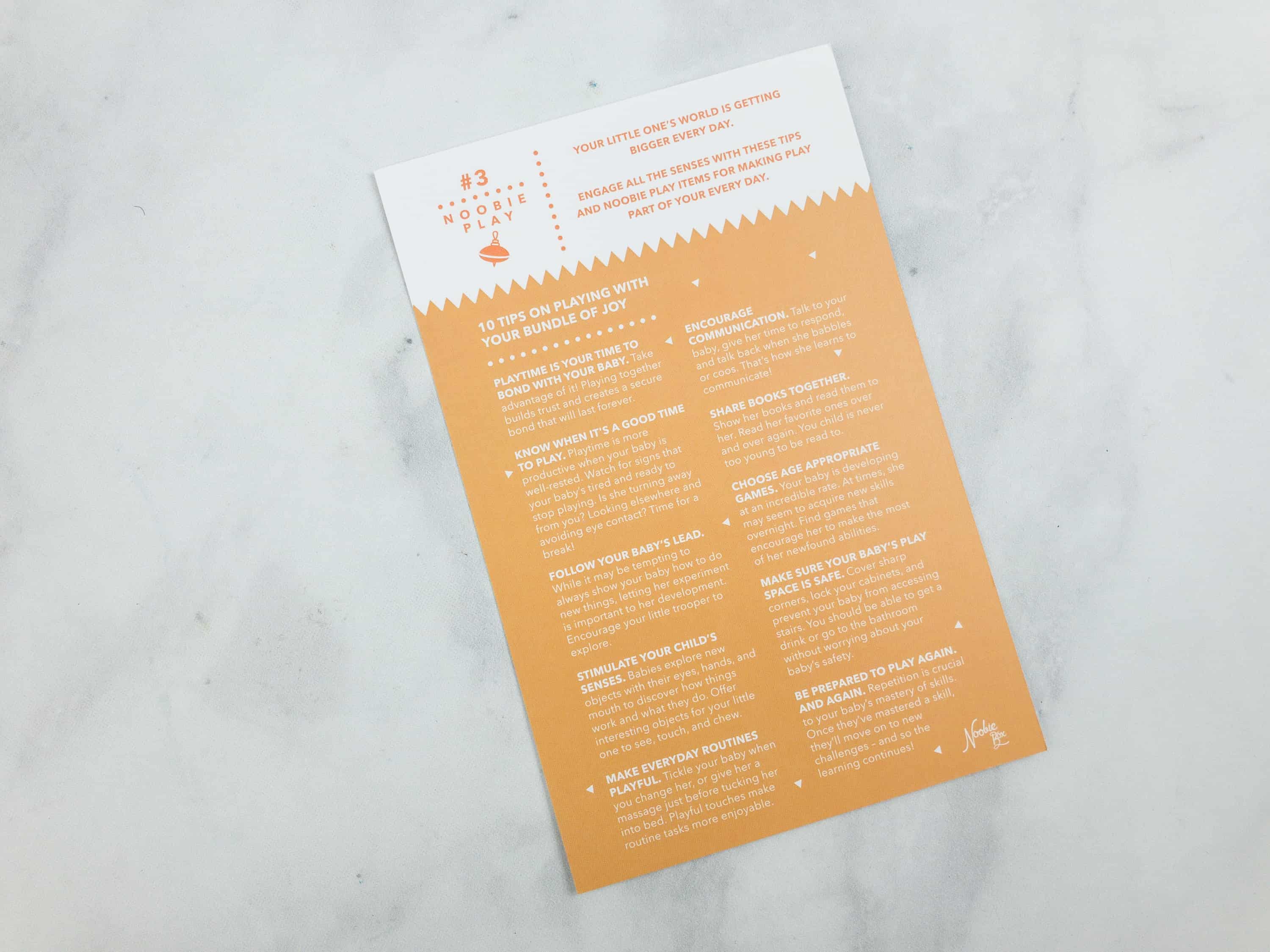 Included in the box is an information card. It contains helpful tips for moms!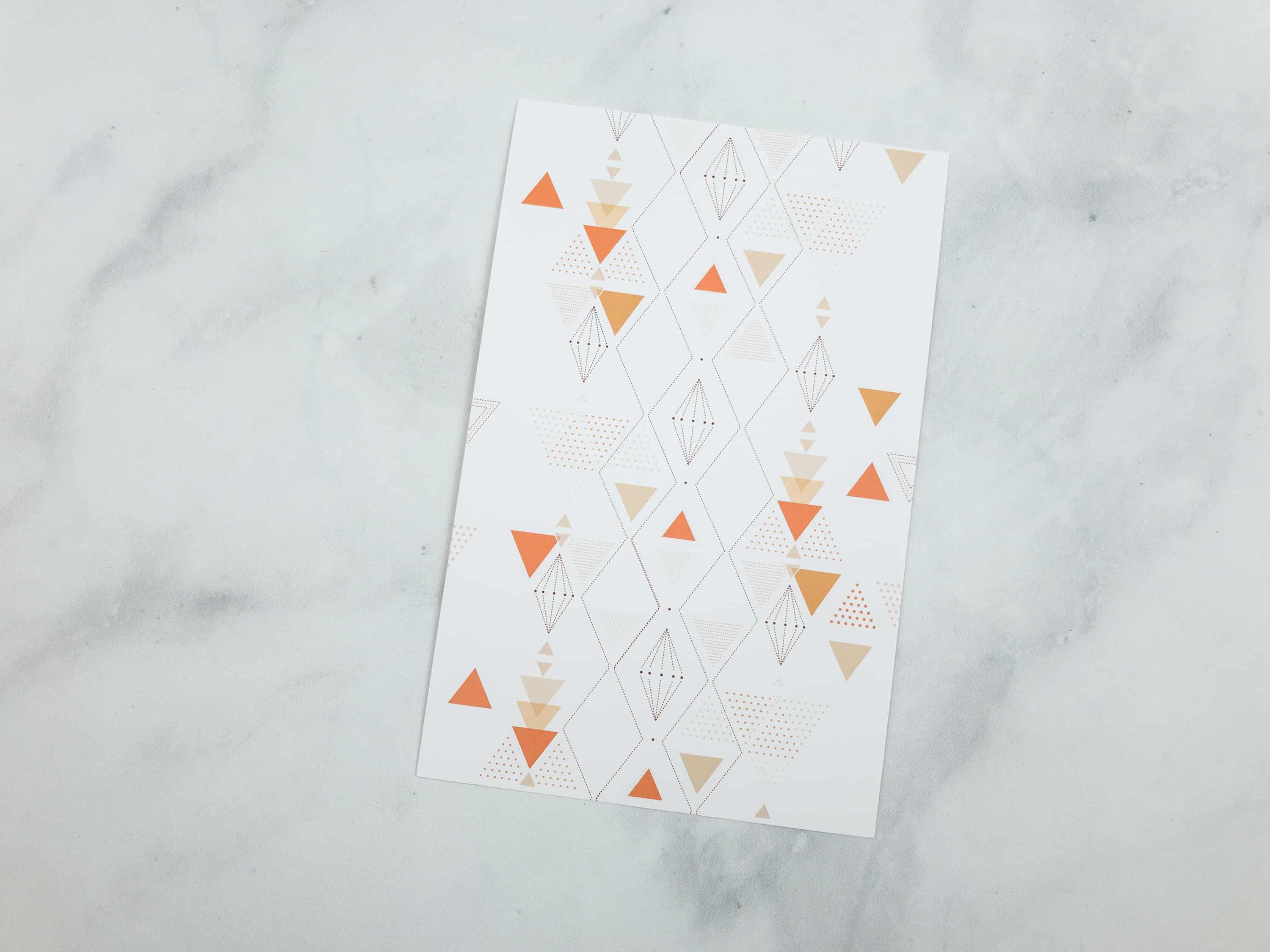 This card was designed by Society of Wonderland.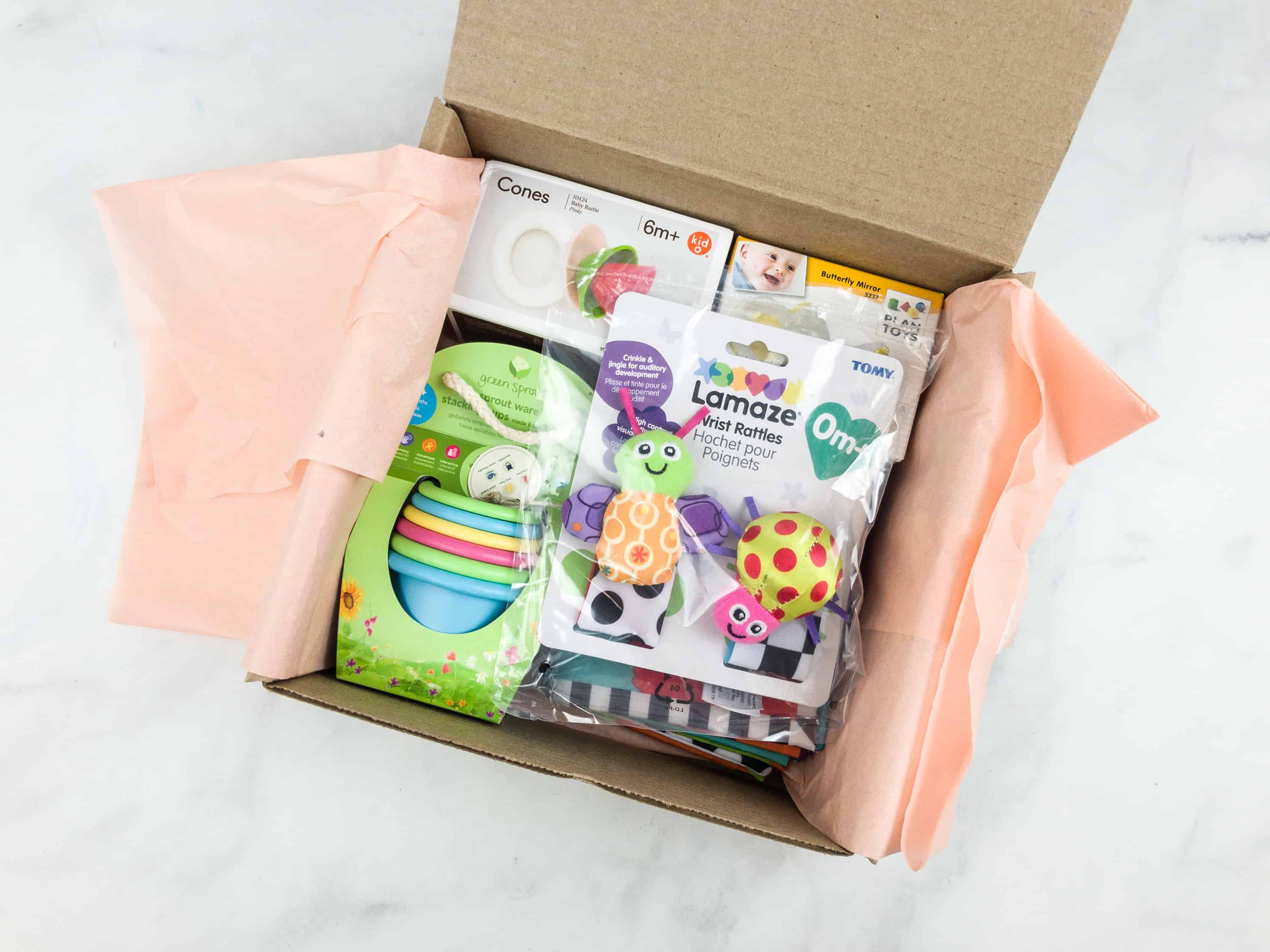 I'm excited to see the rest of the items!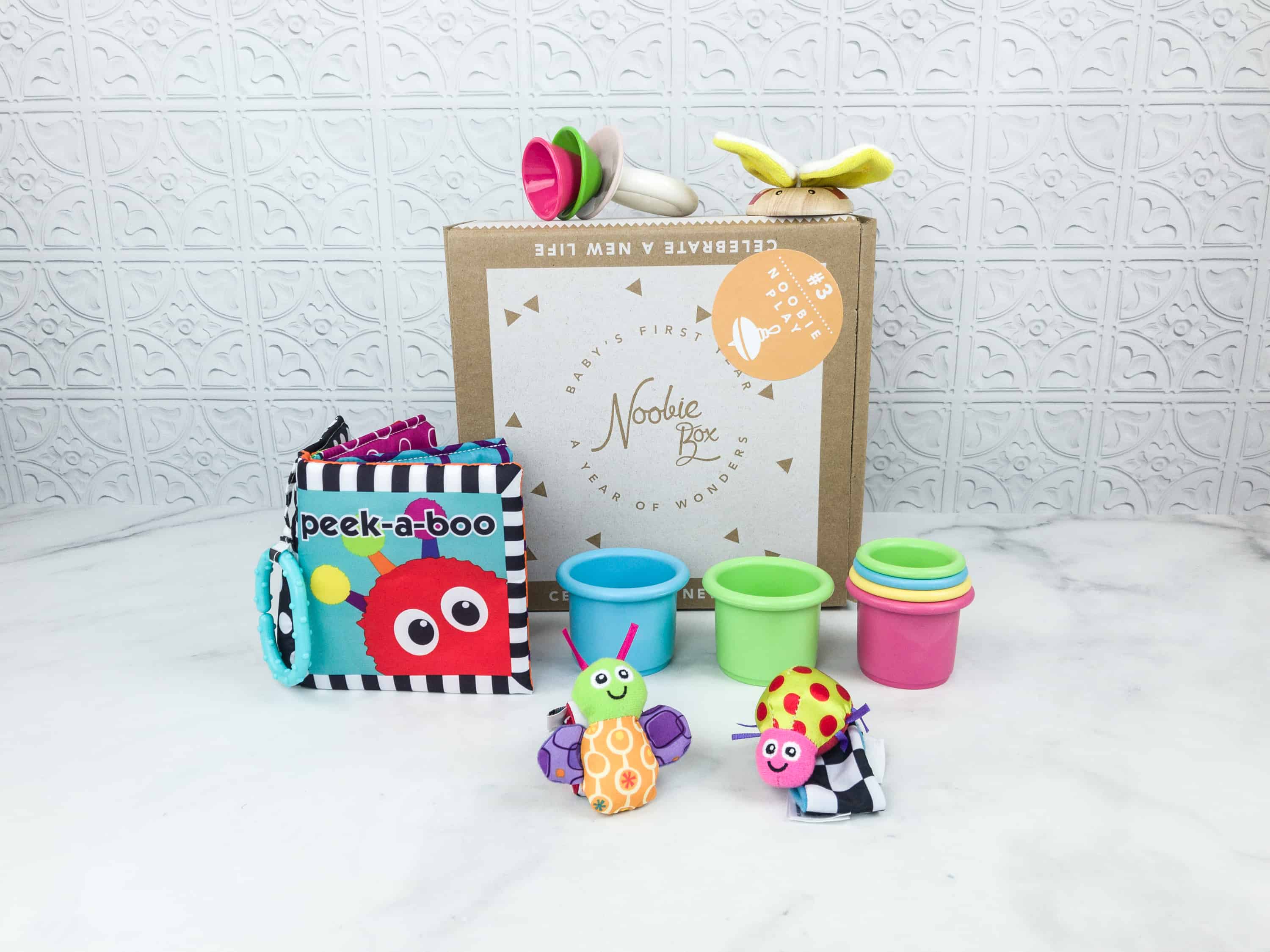 Everything in my box!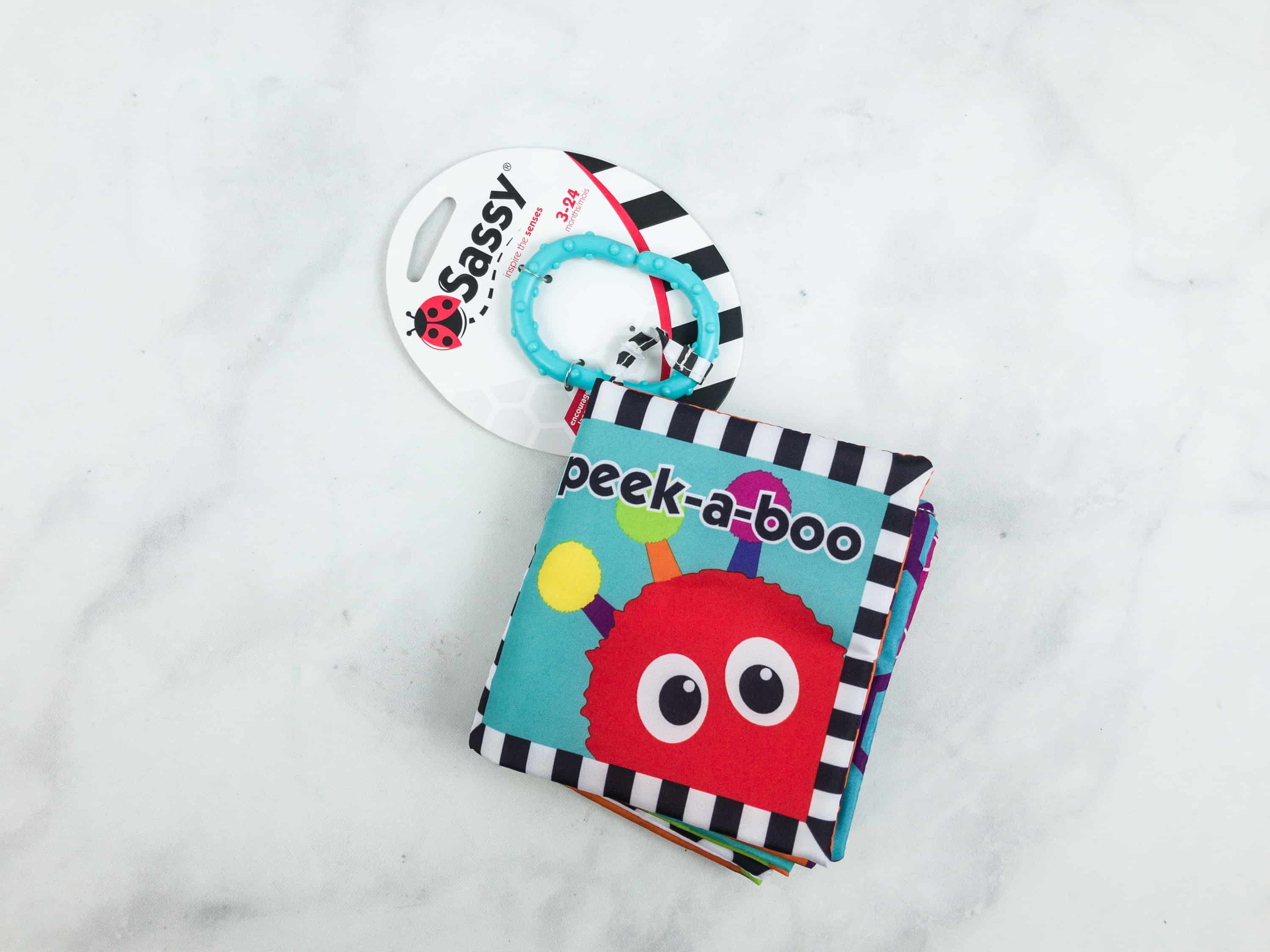 Sassy Peek-A-Boo Activity Book ($6.99) It's a cute peek-a-boo activity book that you can read to and play with your newborn. It's colorful and helps with your baby's hand and eye coordination.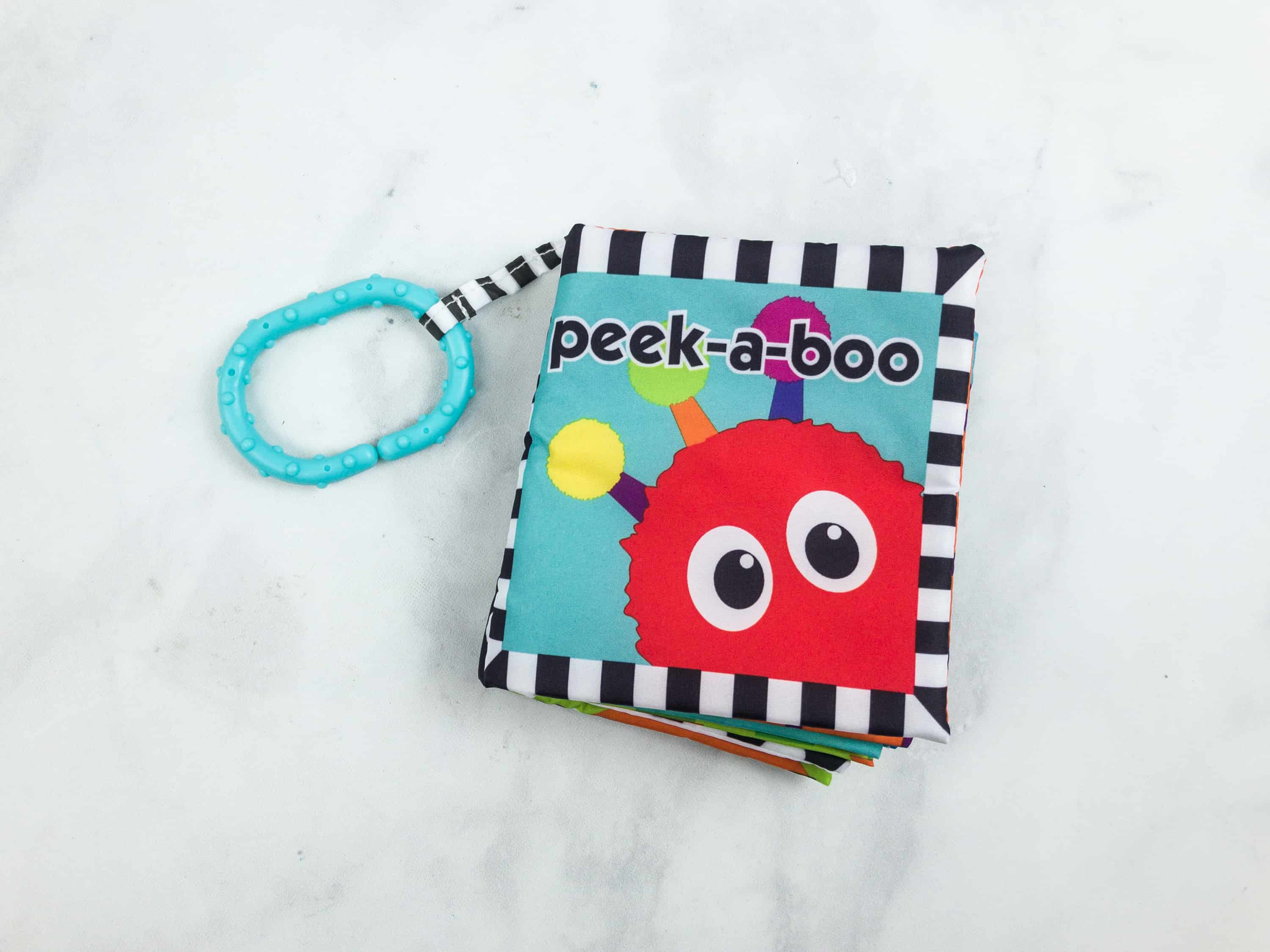 It comes with a hook so you can easily link it on your baby's carrier or bag.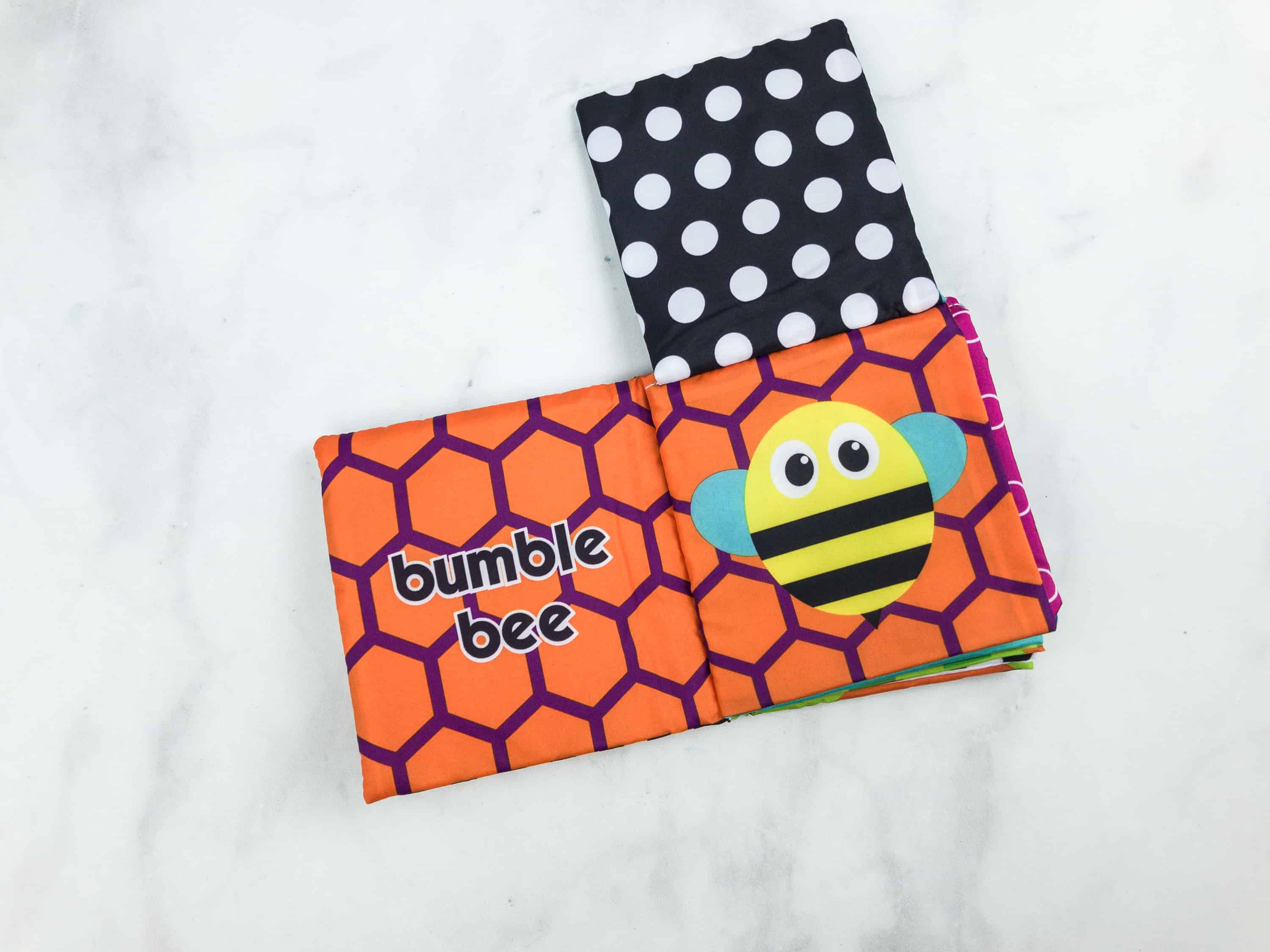 The pages are filled with crinkle, so it also provides auditory stimulation. We have this clipped on our exersaucer and our baby LOVES it!
Tomy Lamaze Wrist Rattles ($6.99) The wrist rattles come in two cute designs. These colorful bugs are sure to keep your little one busy.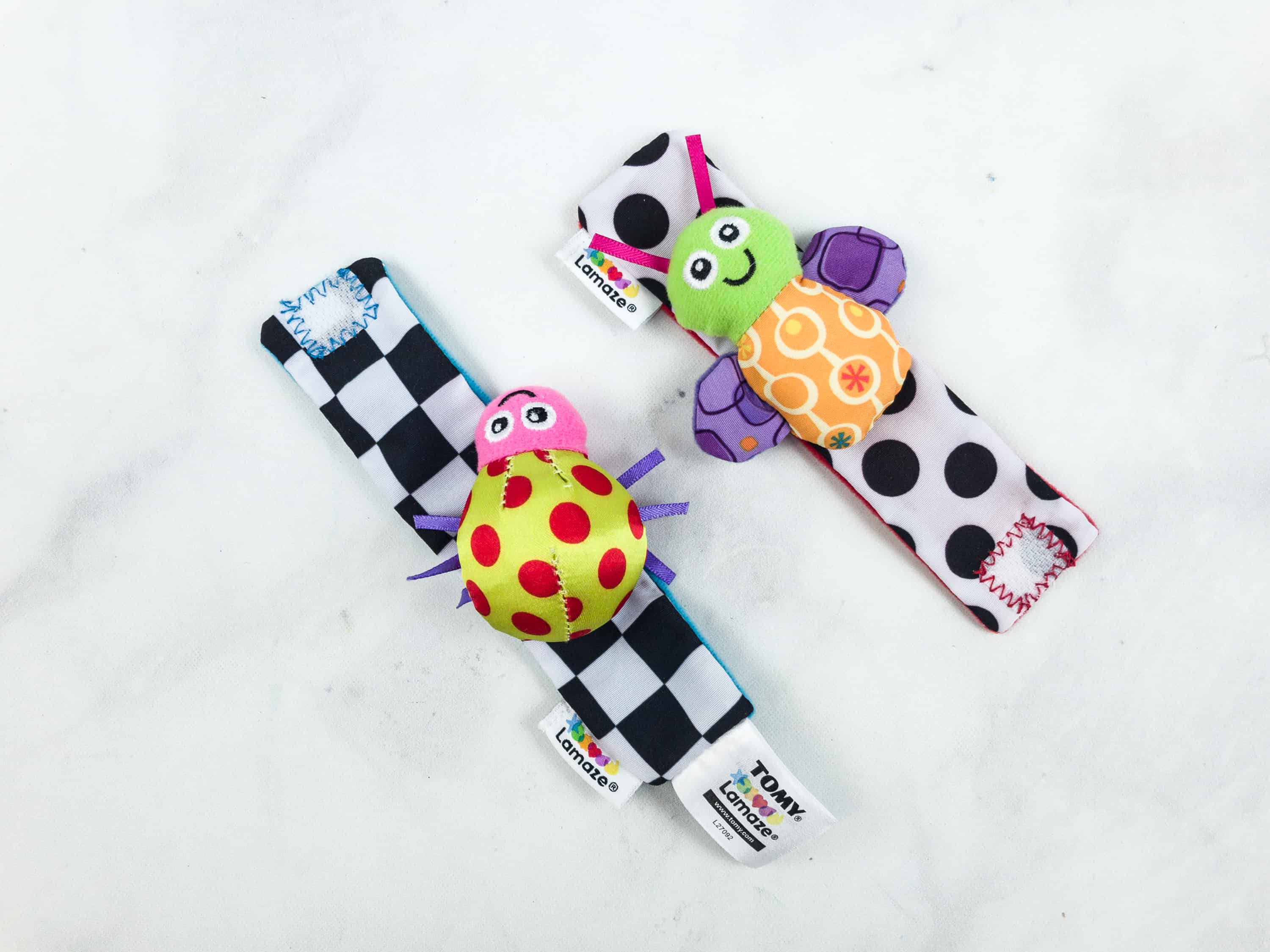 You can attach them to your baby's wrists so they will be off exploring the different textures of the bugs, their bright colors, and even the satin straps that come with the rattles. This is a nice learning tool for your baby as he or she explores the different sensations that are triggered when they play with these cute rattles.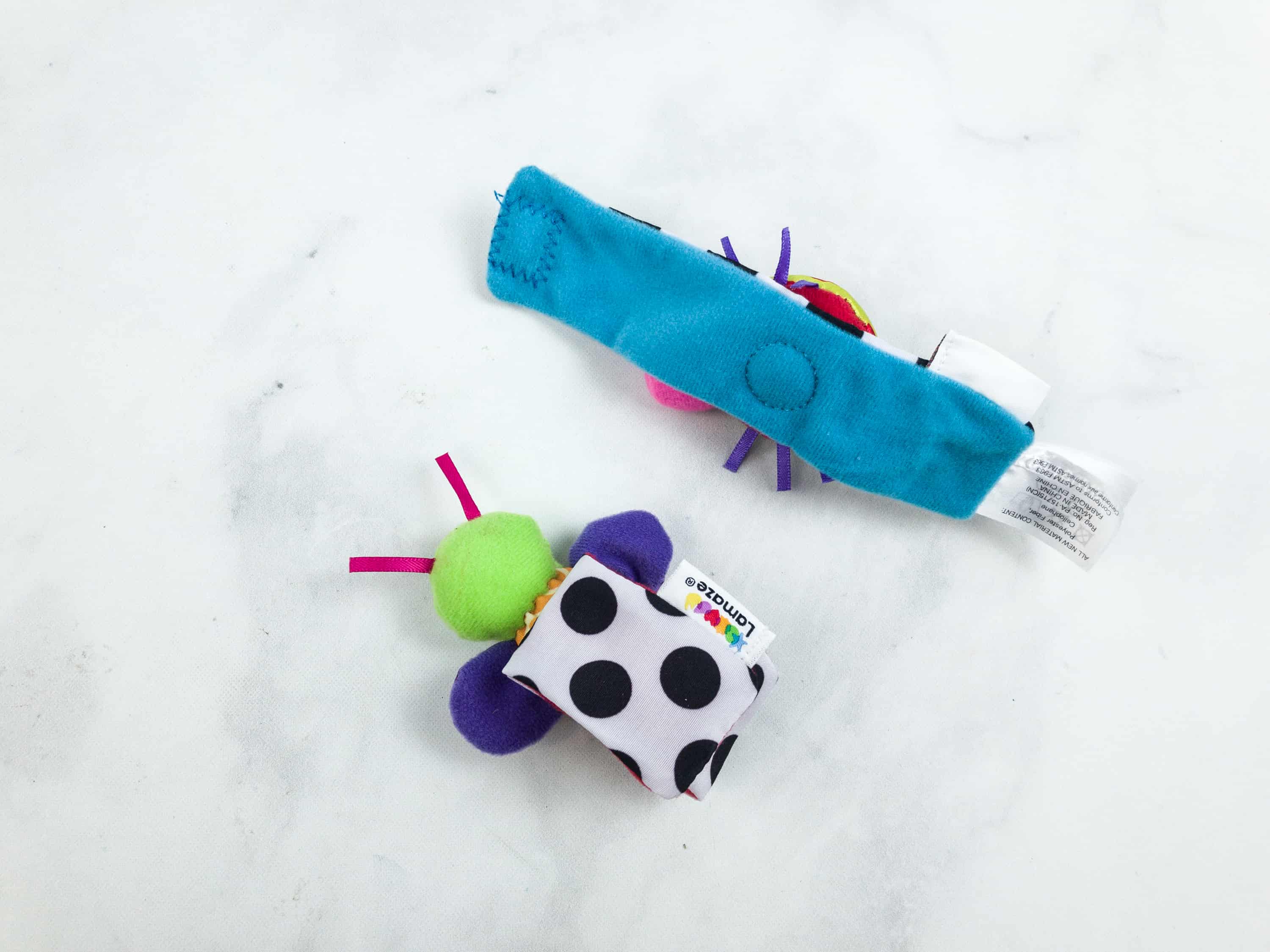 These wrist rattles can be easily attached to the wrist.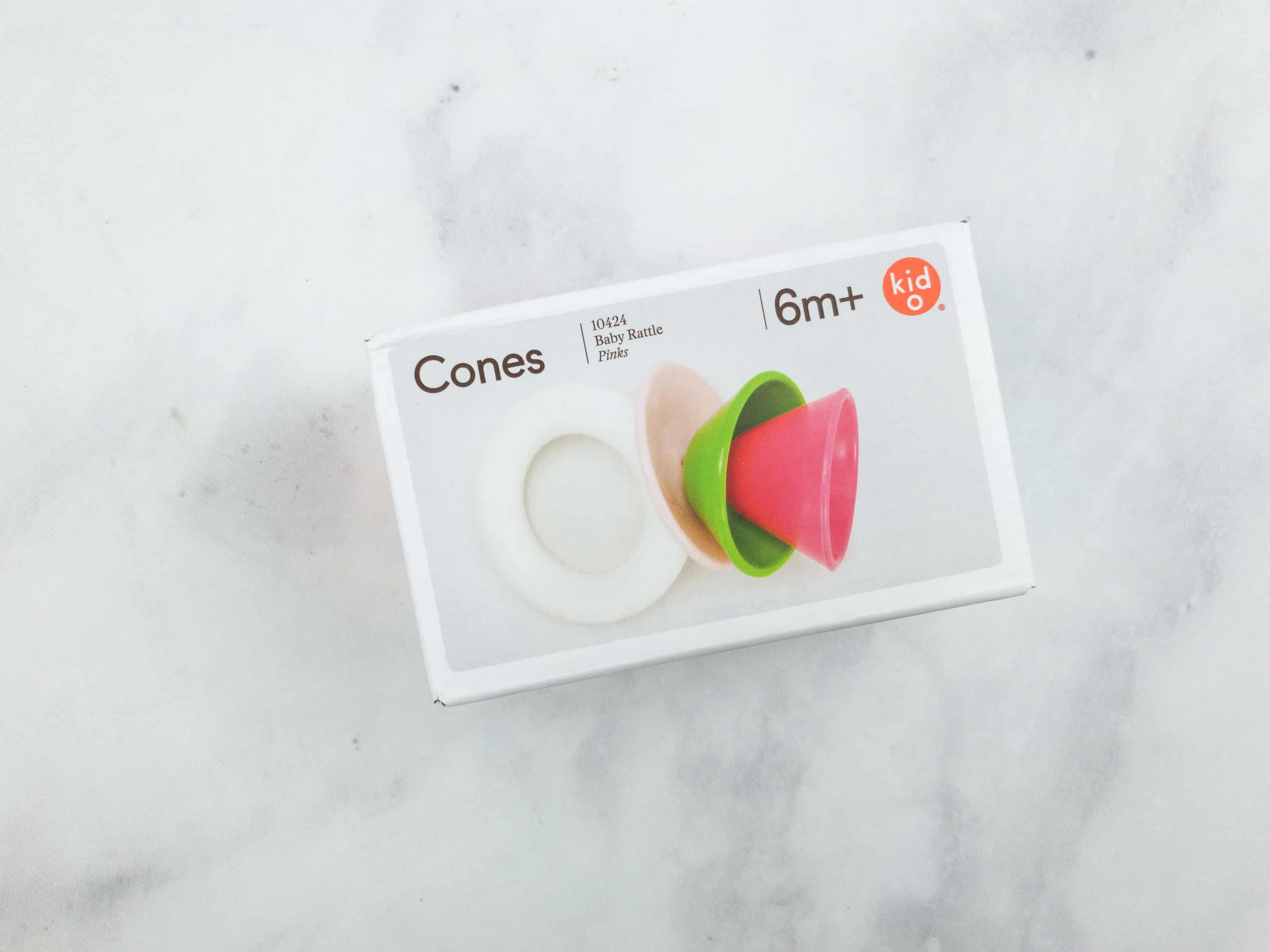 Kid O Cones Baby Rattle Pinks ($17.50) Here's another rattle piece! I like the idea that the design of this rattle is composed of stacked cups that move every time you give the ring a little shake.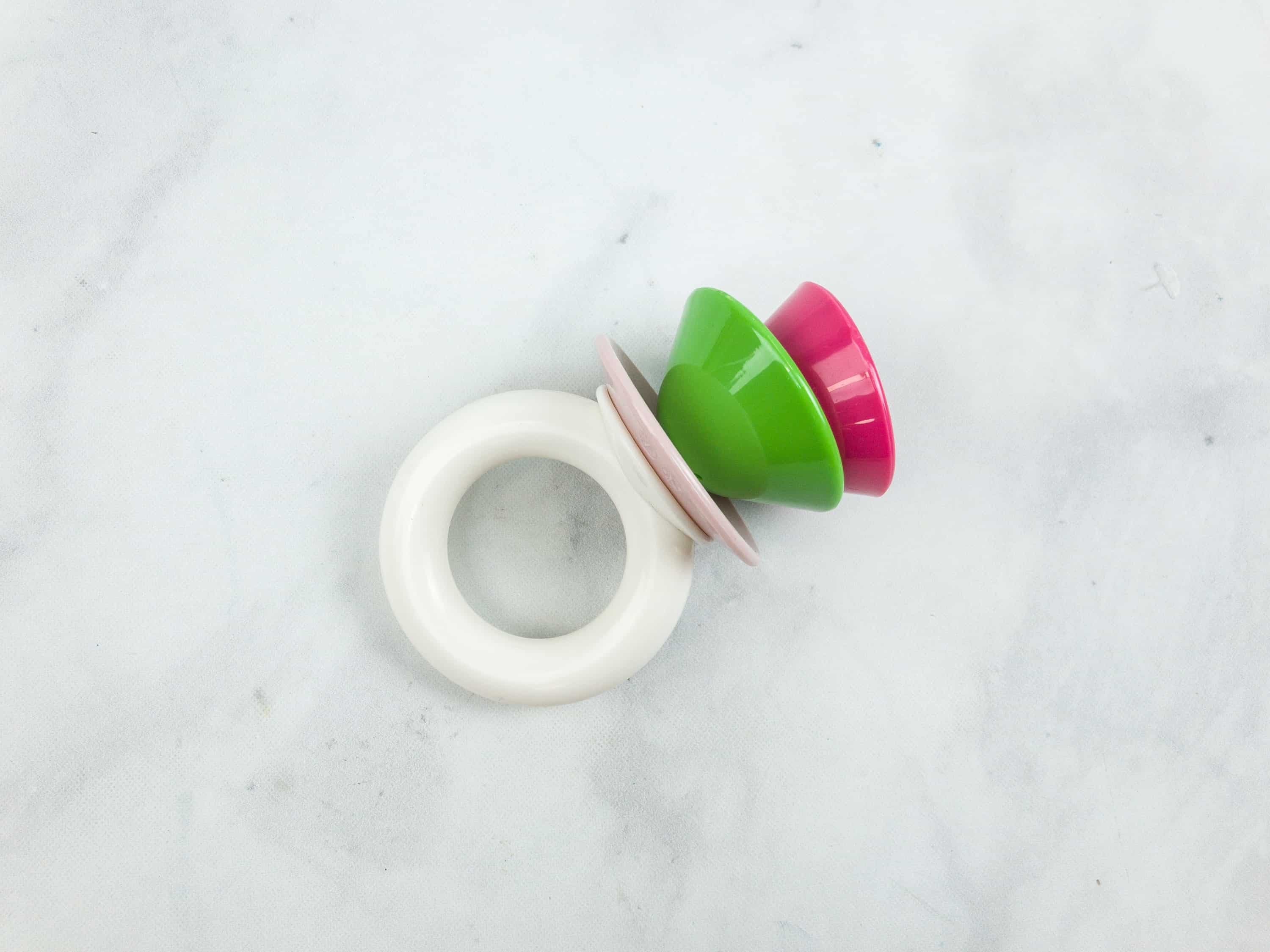 I love the smooth texture of the rattle plus the fact that these stacked cups won't fall off. It comes with a gentle sound too when they move and the smooth surface is going to give your baby hours of entertainment while they develop their motor skills.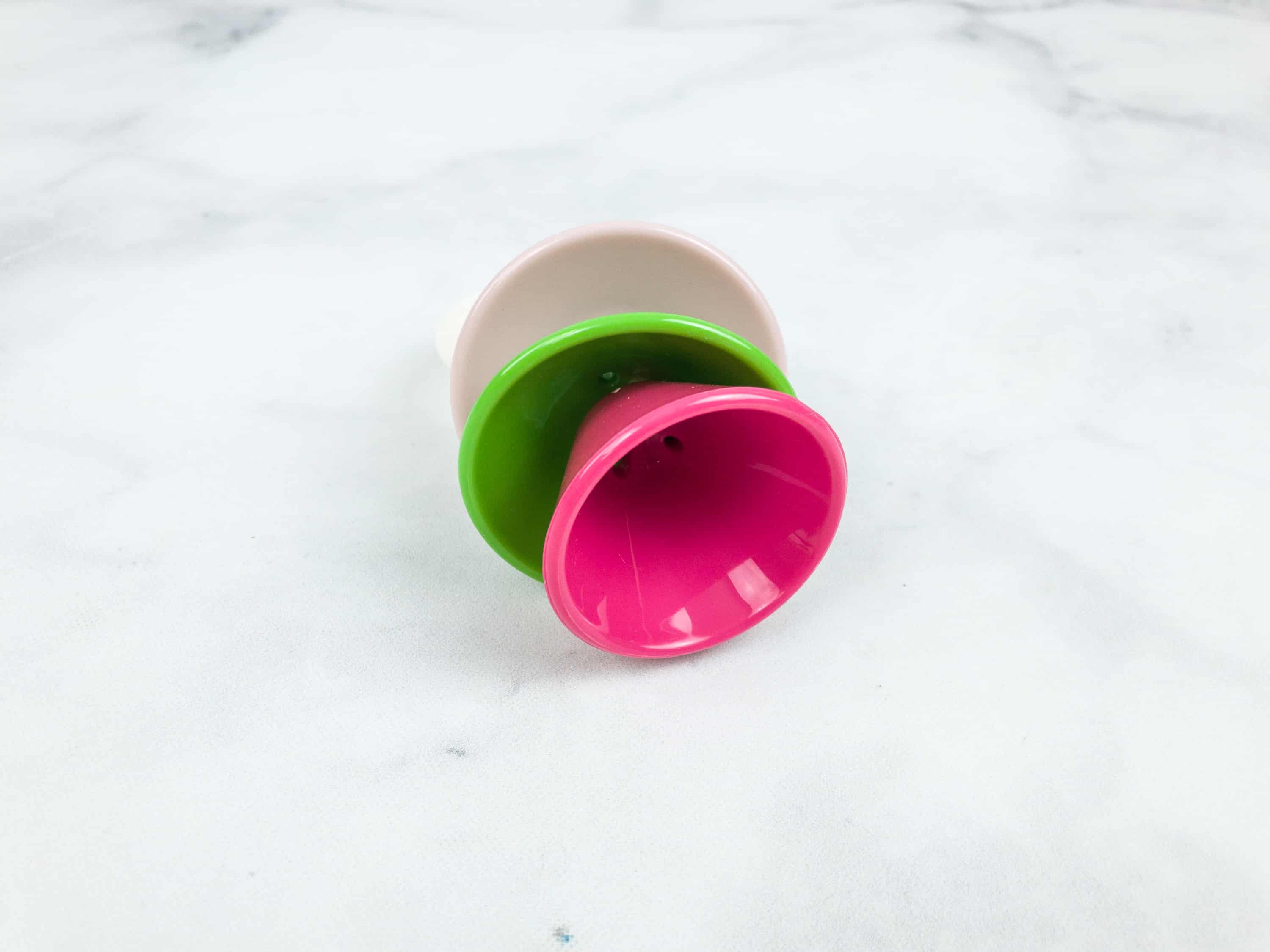 The bright colors add to the overall charm of this rattle. This is another giant hit with my baby!
Plan Toys Butterfly Mirror ($12.99) Shaking this mirror will produce gentle sounds to entertain your baby!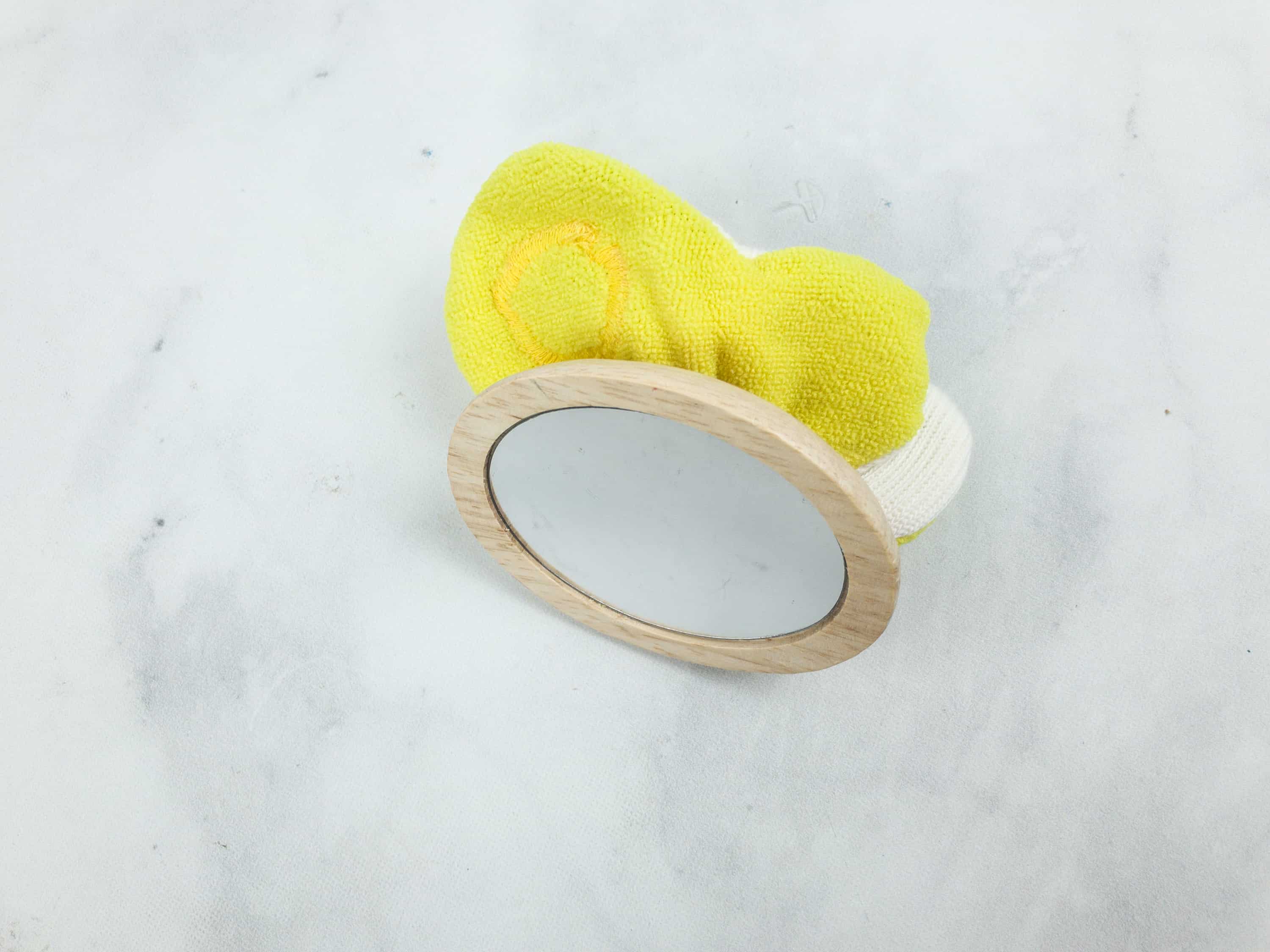 Underneath the butterfly is this large mirror. The wings are washable so just remove it and toss it in the washer when they get dirty.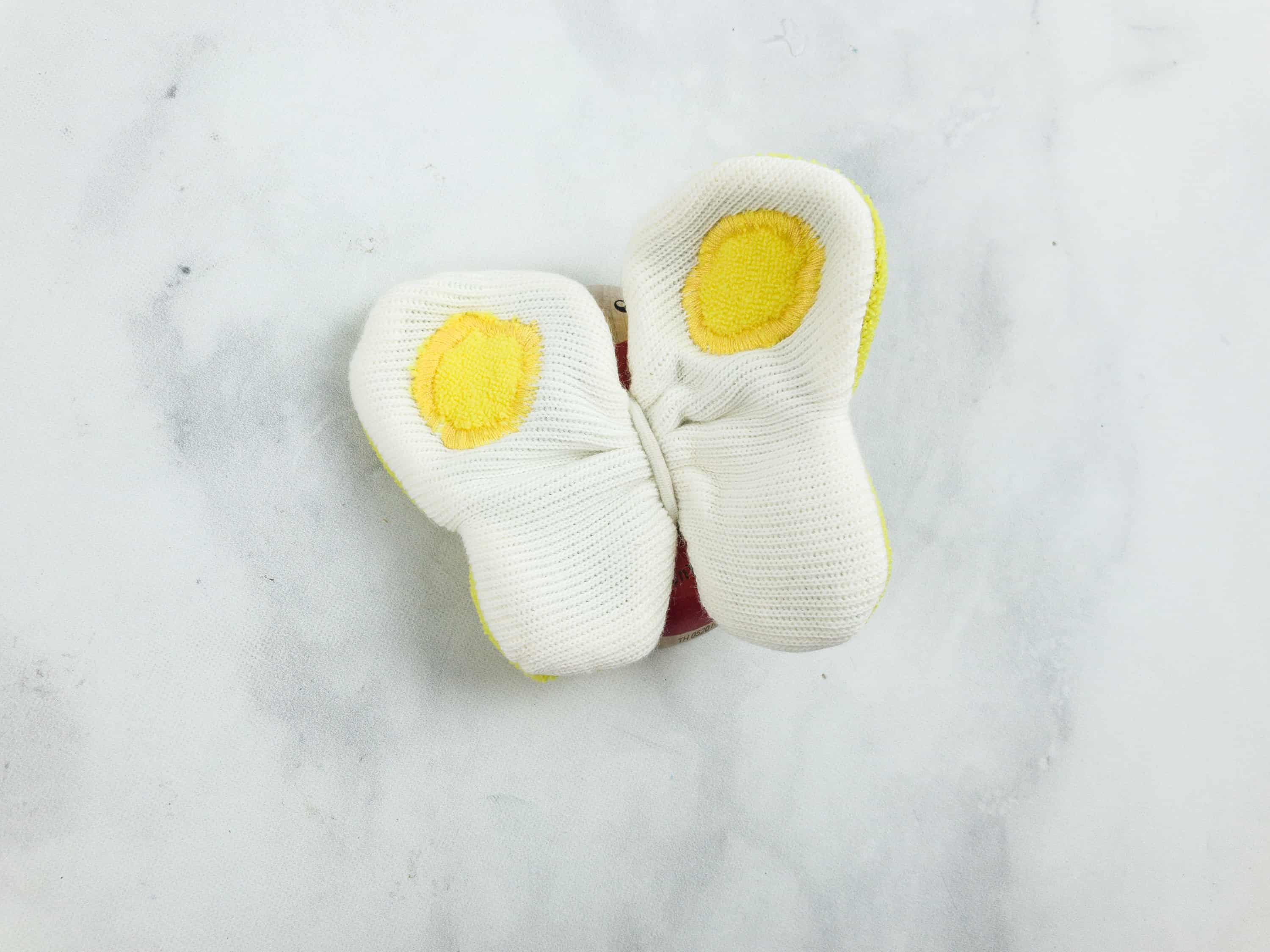 I love the fact that this mirror comes with wings. I never thought that something simple can be transformed into something adorable!
Just look at that face! How can you not love it? My baby certainly loved playing with it while in the crib.
Green Sprouts Sprout Ware Stacking Cups ($9.99) These stacking cups come in different colors and sizes.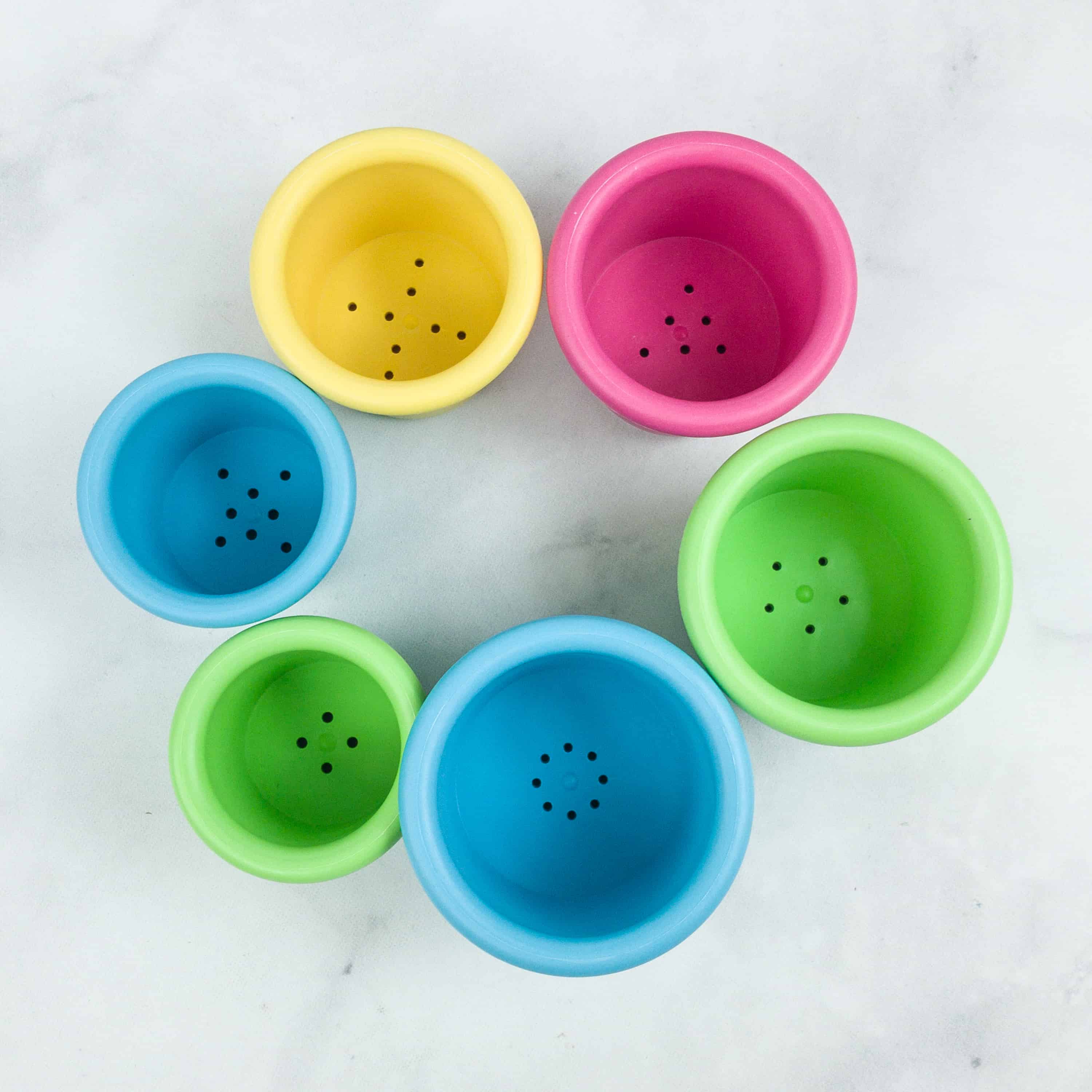 The cups have holes at the bottom which makes it useful in the bath, pool, or even on the sand.
These cups will be testing not only your baby's motor skills but their cognitive skills as well.
Storing these toys is super easy too, since it doesn't take up much space.
Noobie Box is well curated because the items included are all appropriate for newborns and up. I love how they make sure that there is a toy for each developmental stage which I think new parents will be happy to have. From the activity book to the rattles and the stackable cups, these toys are designed and chosen to assist parents as their baby develops during the first few months! Mine is turning 6 months this week and these high quality toys were developmentally spot on!
What do you think of the Noobie Box?