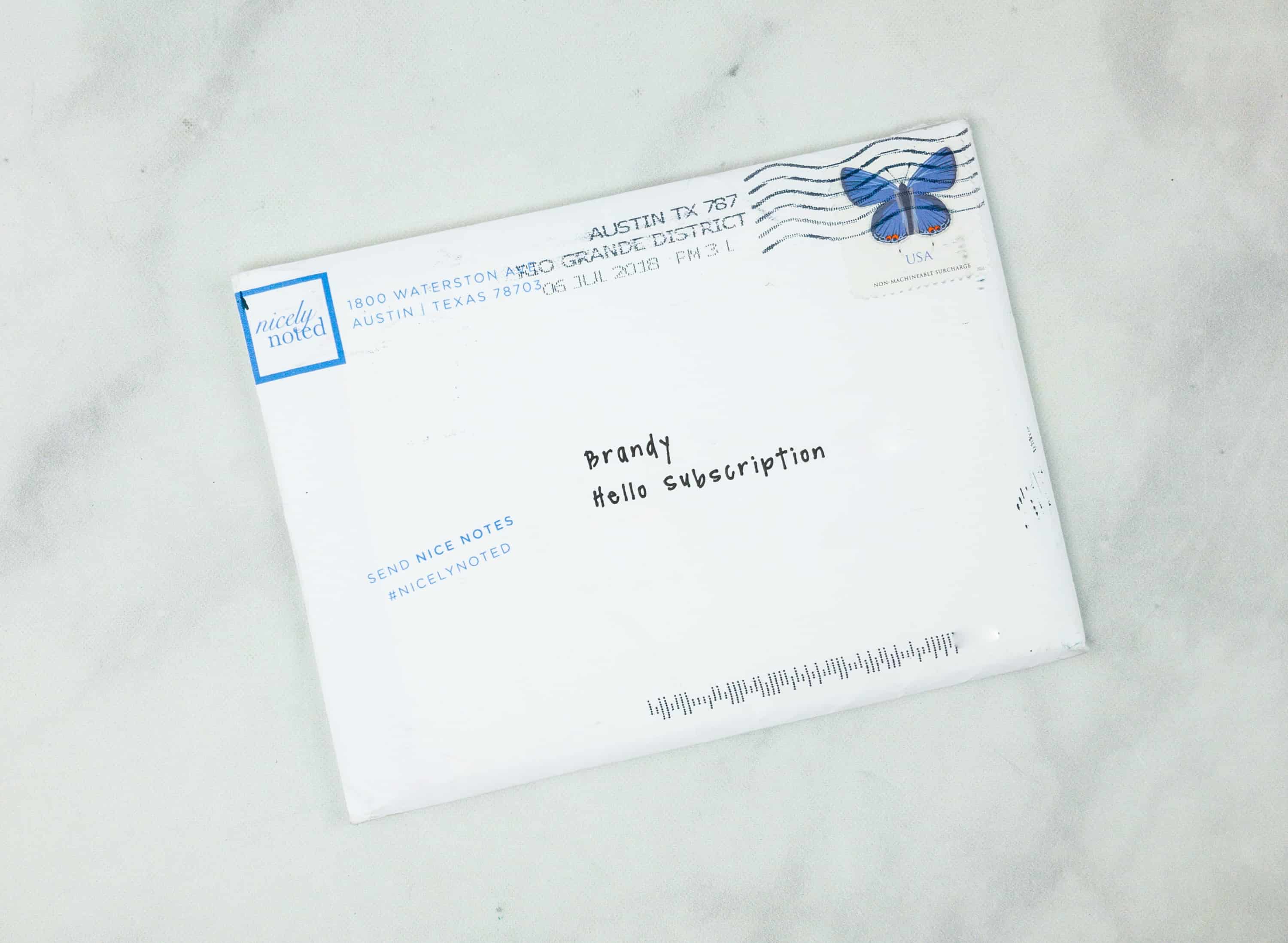 Nicely Noted is a monthly greeting card subscription. With every mailing, you'll receive a collection of handmade letterpress cards plus the stamps to send them. This is art to give away, not to keep! This subscription is absolutely perfect for anyone who wants to start (or continue) sending letters in the mail to family and friends.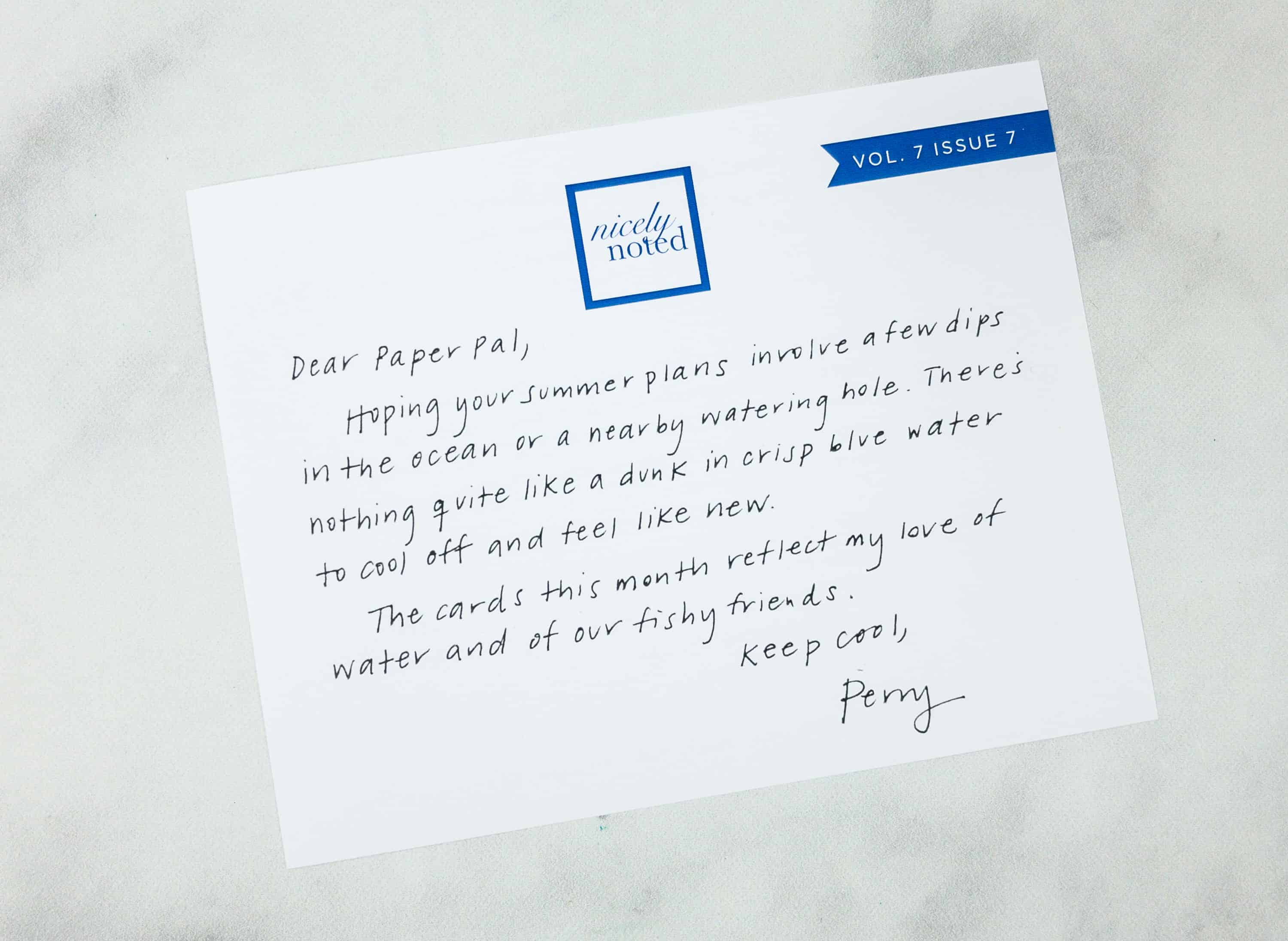 DEAL: You can get 20% off from your first box by using the code NICE20.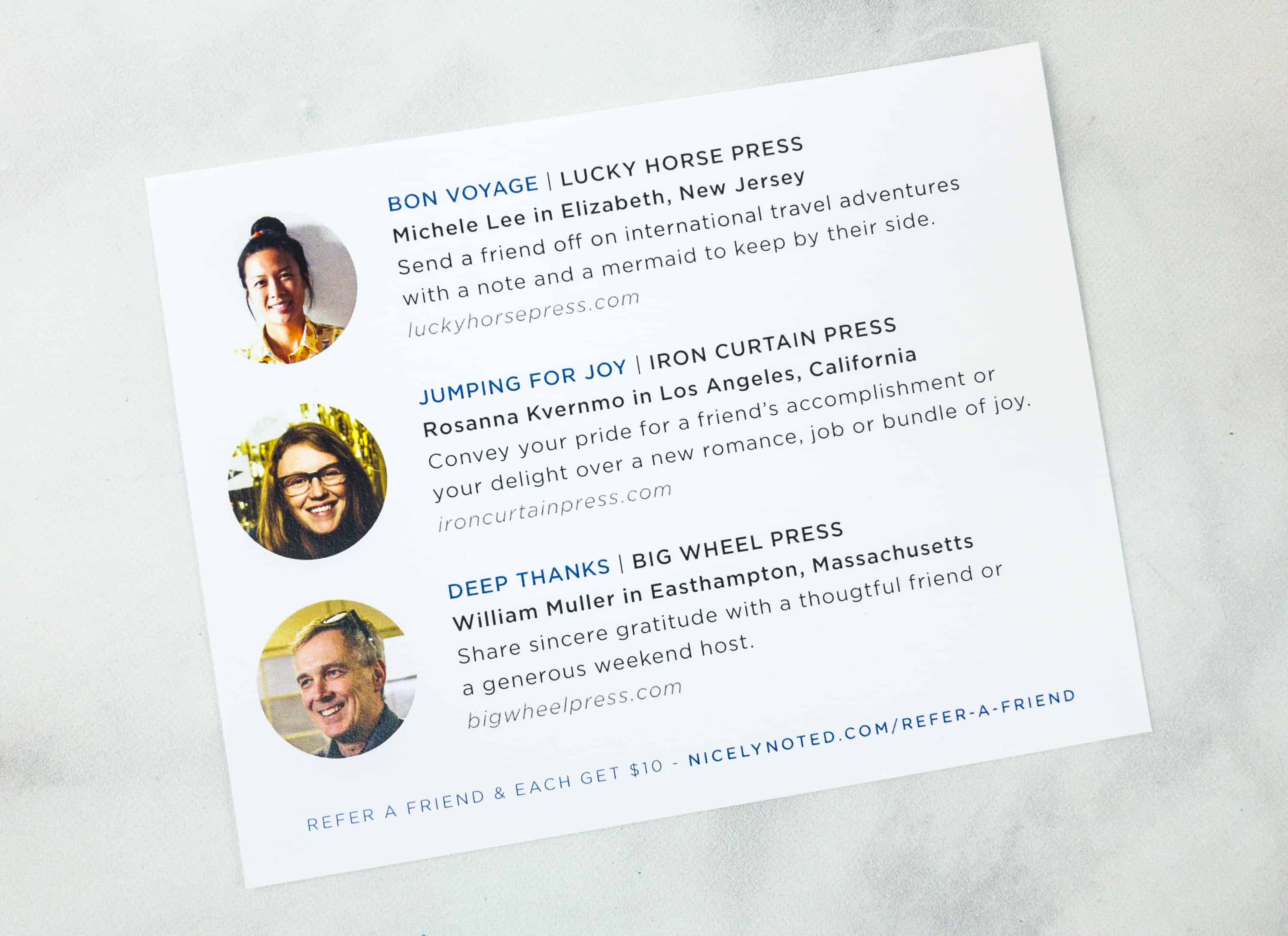 There is an information card on who the artists are behind this month's collection of letterpress cards. It's nice that Nicely Noted introduces their artists and the story behind them too.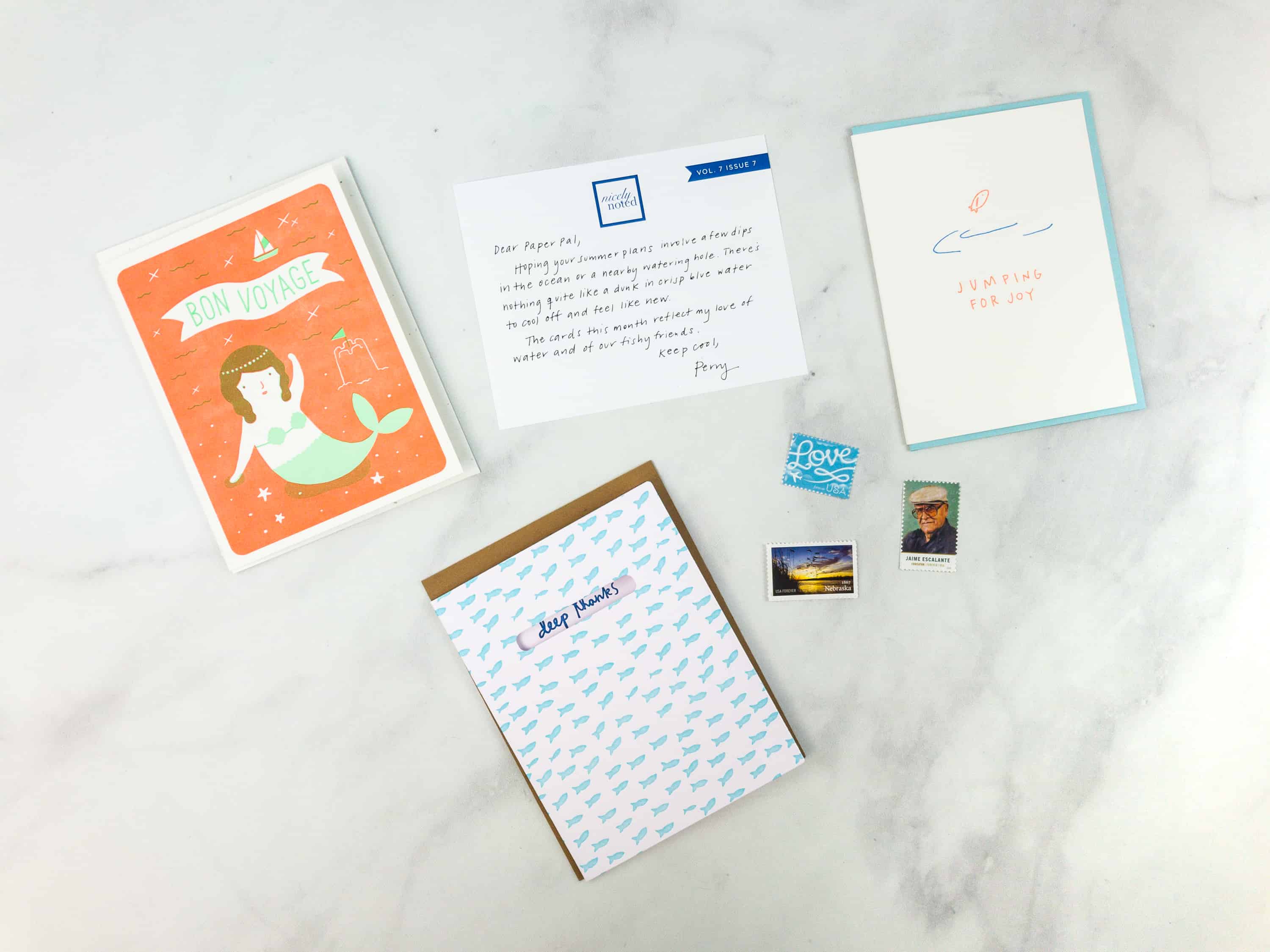 Everything I received this month!
I got three stamps that are stored in a transparent envelope!
Mail Stamps. With every mailing, you will receive 3 stamps that you can mix and match with the cards.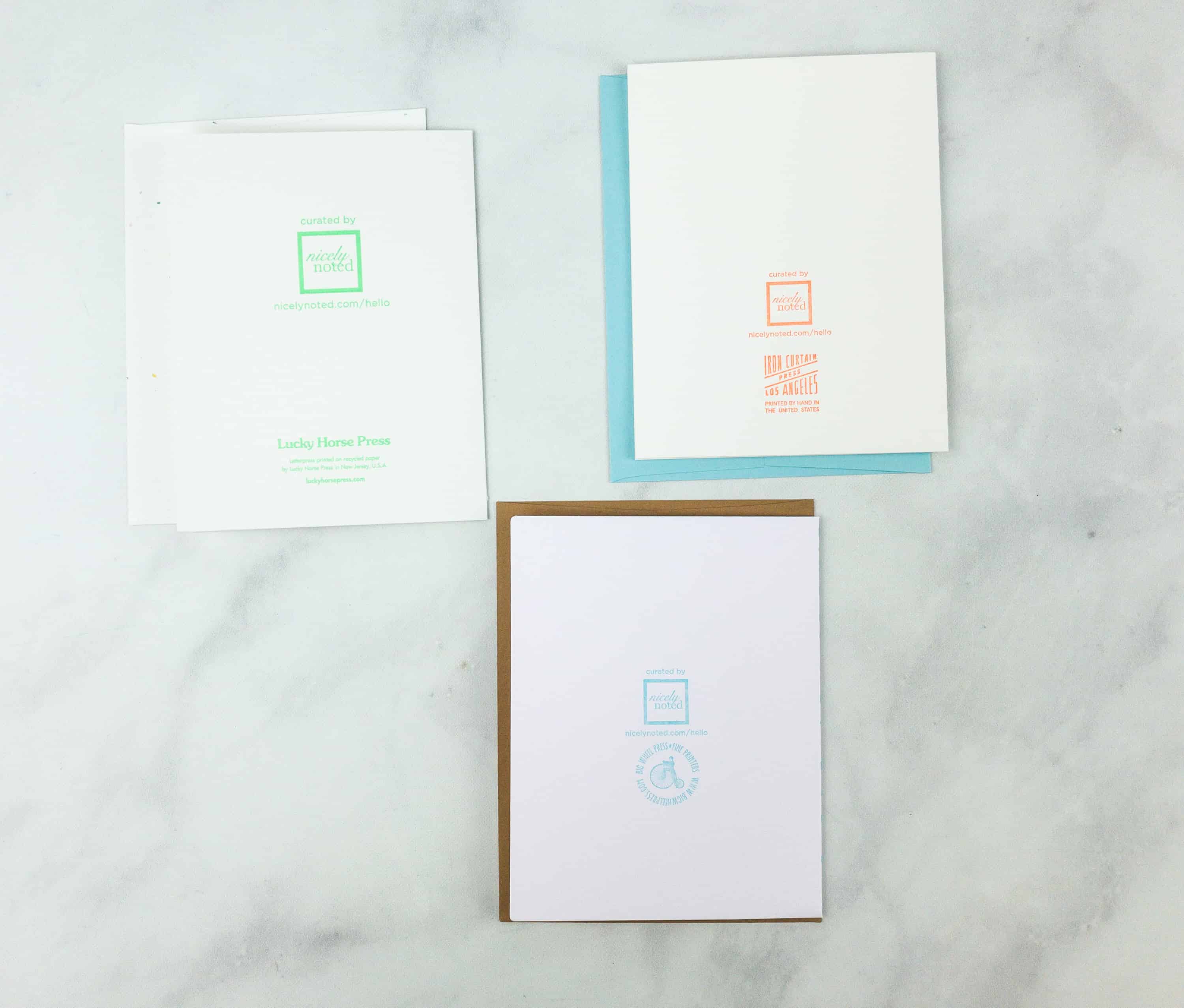 All the cards have a logo at the back so you will know where they came from.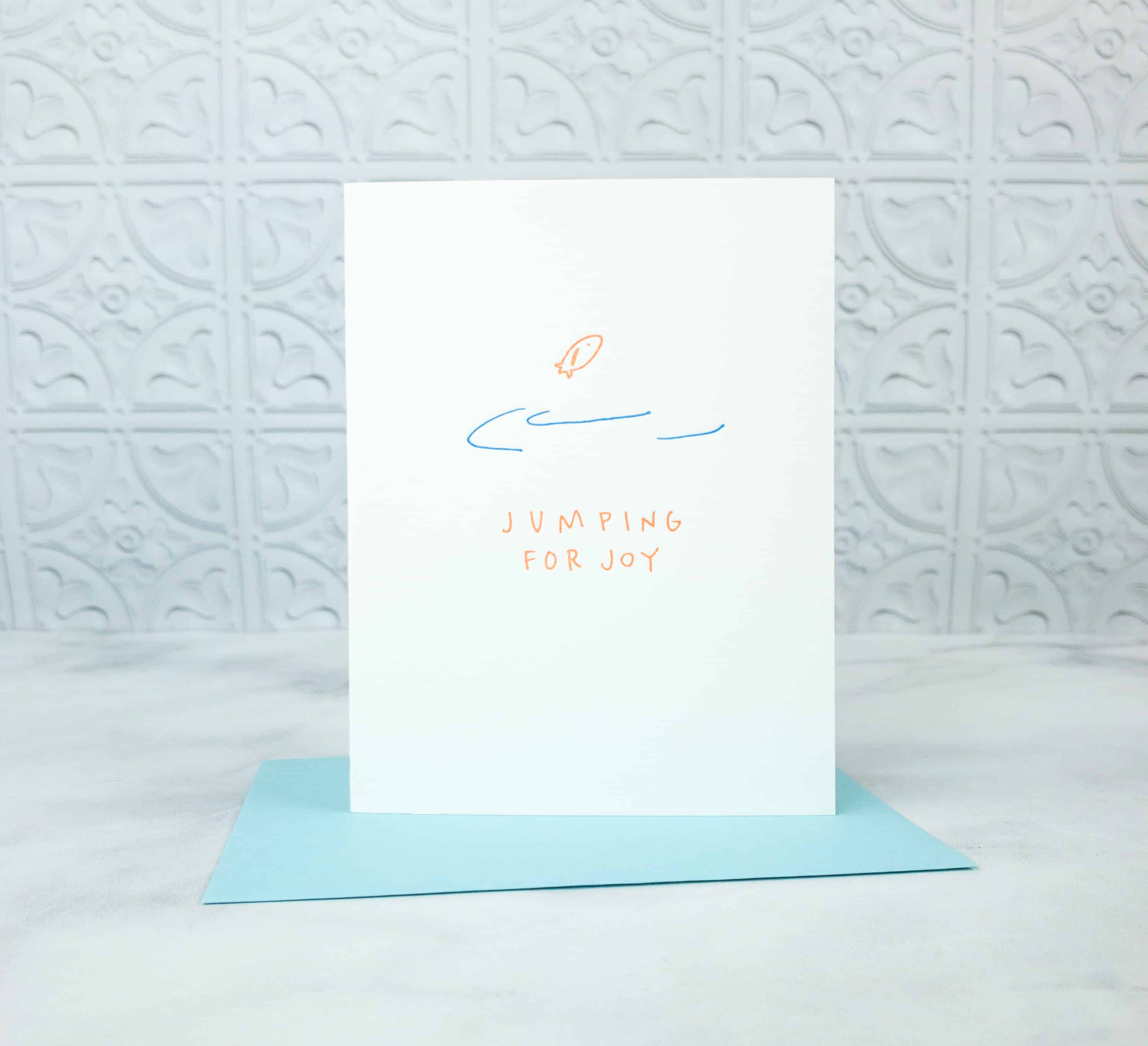 Iron Curtain Press Jumping For Joy Card. If you want to celebrate with someone, perhaps because of a promotion, an achievement, or any other good news, this card is perfect. It says "jumping for joy" and features a minimalist design.
Lucky Horse Press Bon Voyage! Card. Sending someone off with this cute mermaid card is such a good idea.  I love how the mermaid seems to be waving at you from the cover. It's a good send-off indeed.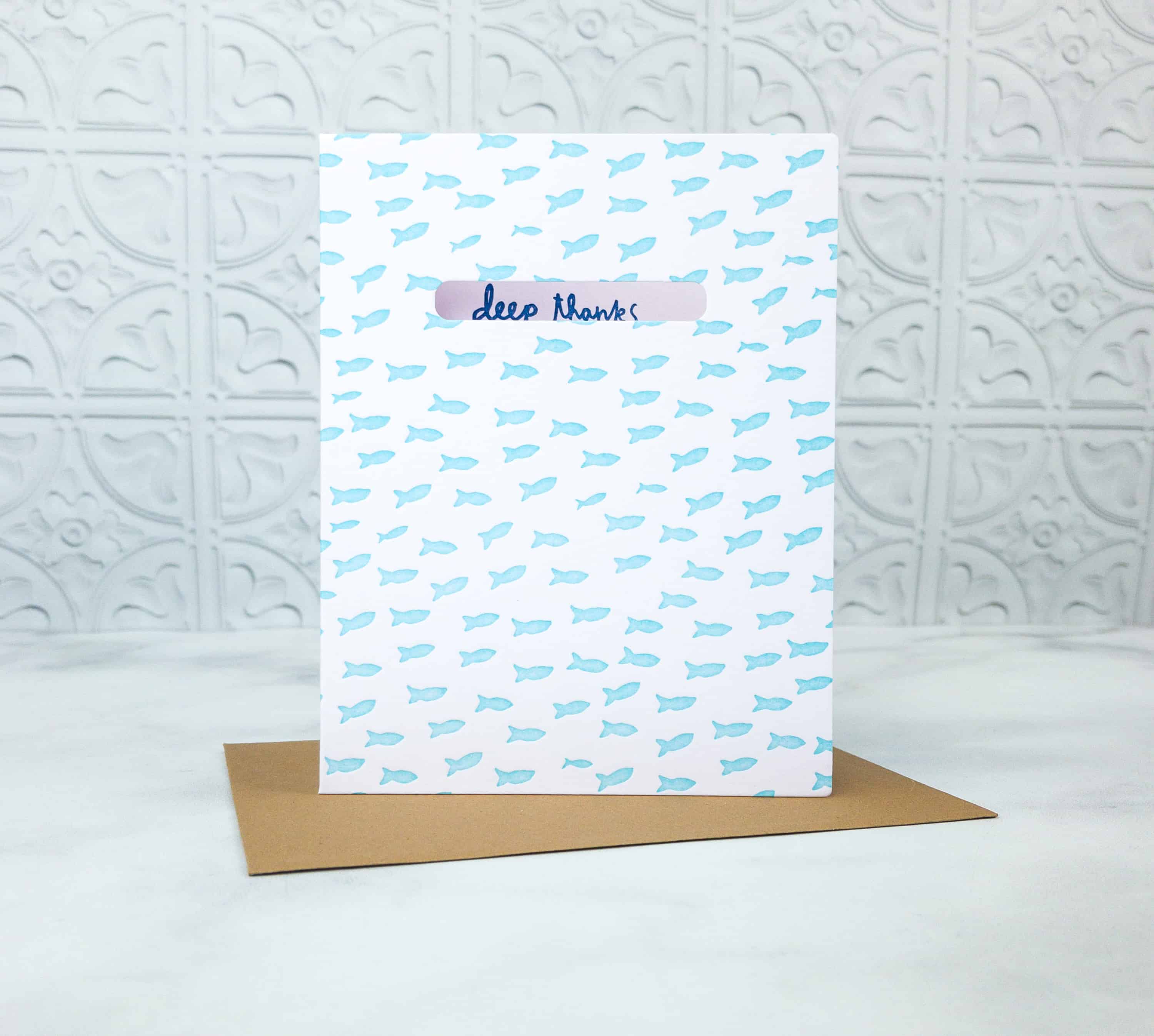 Big Wheel Press Deep Thanks Card This thank you card is witty, as it features a fish print in front and a "deep thanks" text inside.
The handwritten font used is really nice too. There's still plenty of space inside the card to write down a sincere and personal message.
This month, Nicely Noted come up with a cute collection of letterpress cards for various occasions. You don't really need cards that are way too fancy to express your thoughts. What I love about these cards is that they are unique and they do get the message across. I also appreciate the inclusion of envelopes and stamps. Now, all I have to do is write and send it out!
What do you think of this month's cards?