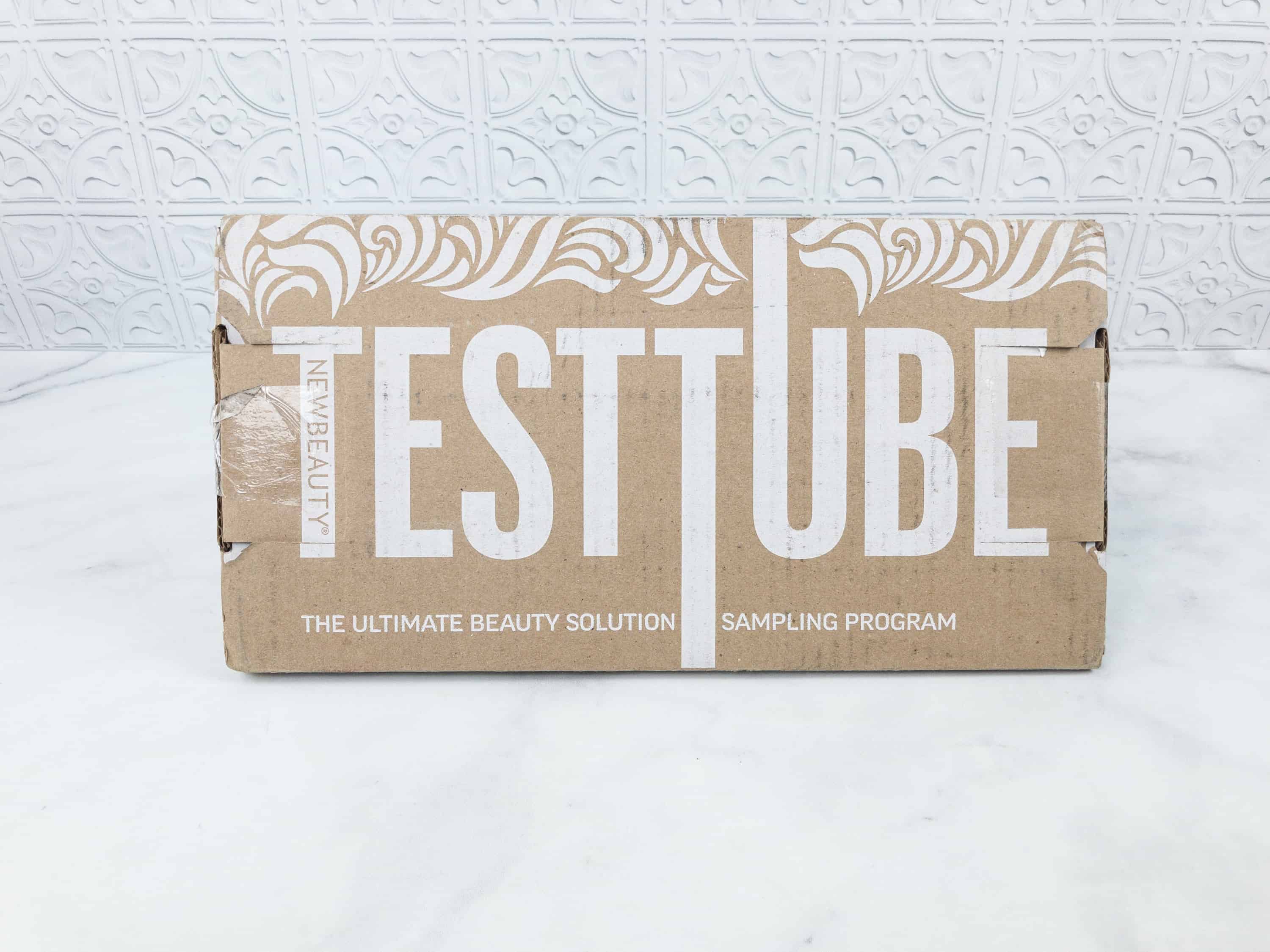 New Beauty Test Tube is a beauty subscription box filled with 10+ deluxe and full-sized luxury beauty products, plus a subscription to New Beauty Magazine, delivered quarterly. This subscription is $29.95 plus shipping and is delivered every other month. NBTT recently made some changes and now says that they offer "beauty solutions" that will help solve our biggest makeup, skin, hair, and body concerns.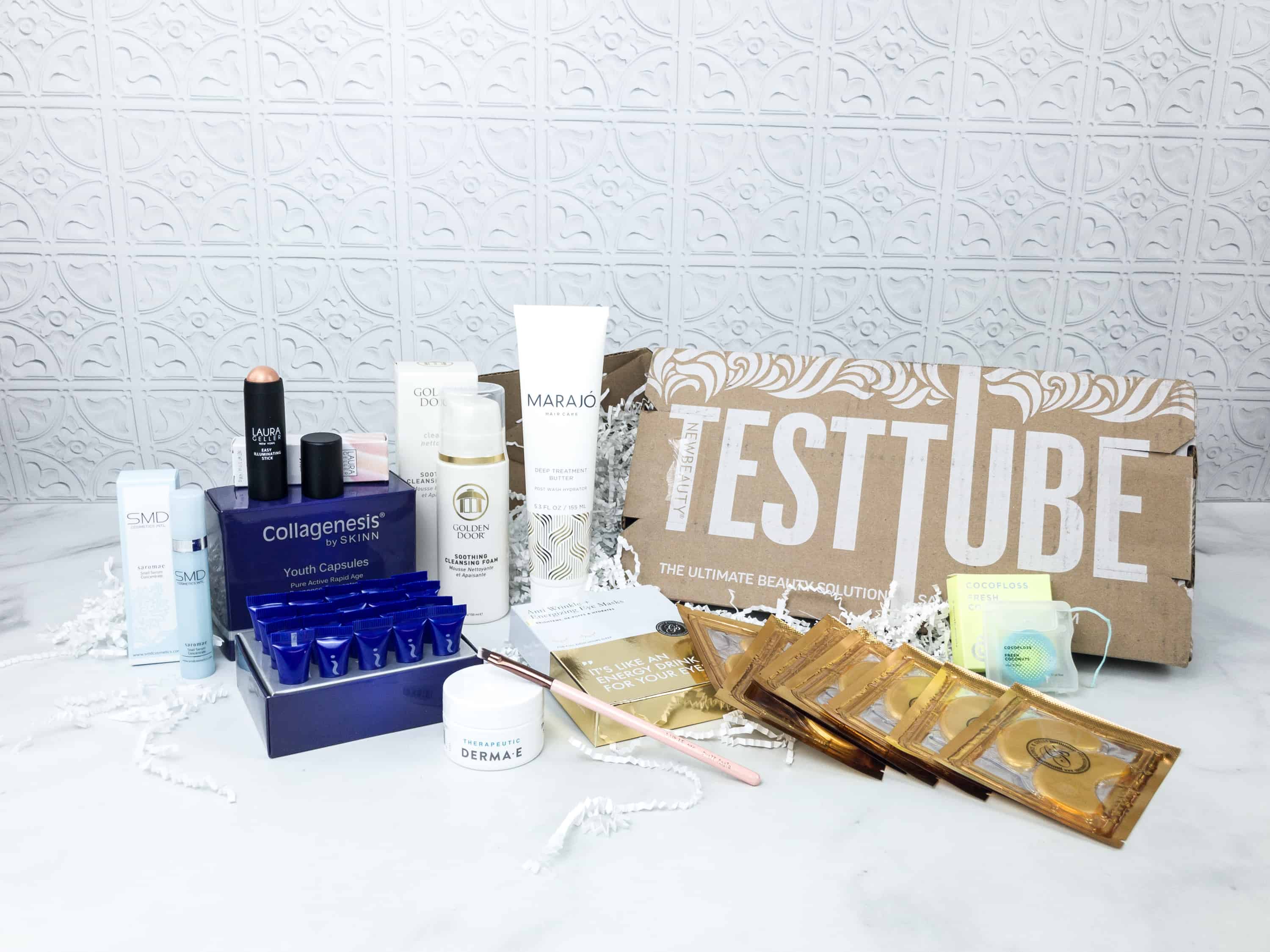 Everything in my box! NBTT promises 10 or more full-sized and deluxe sample-sized products and at least $150 value.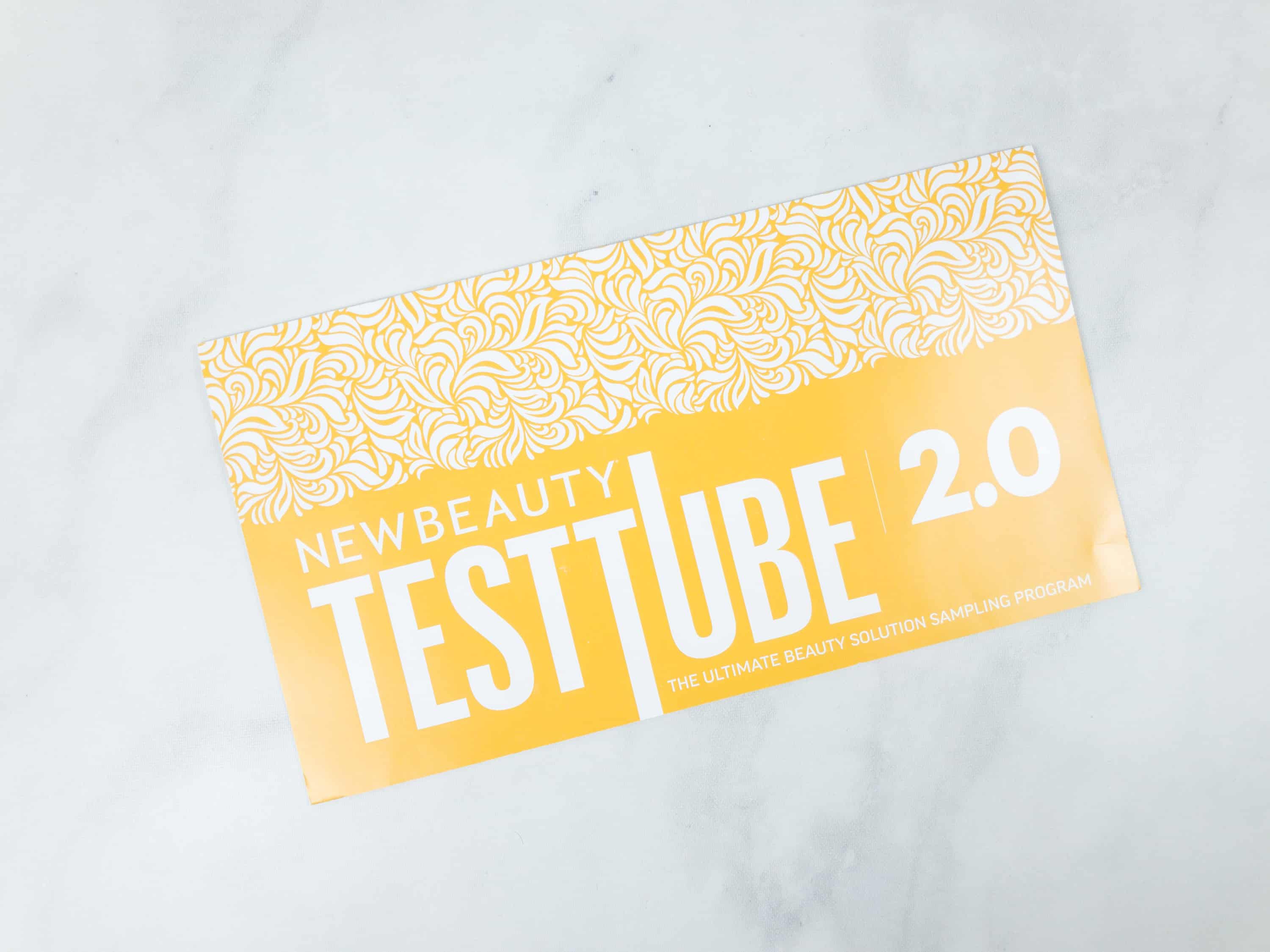 Each box comes with a lengthy product information booklet to teach you about everything in your haul.
The booklet has several pages of listicles, pointing out trends and hot topics in the world beauty.
Many powerful ingredients pop up over and over again in the best beauty products — these pages explain some of the science that makes these products so effective.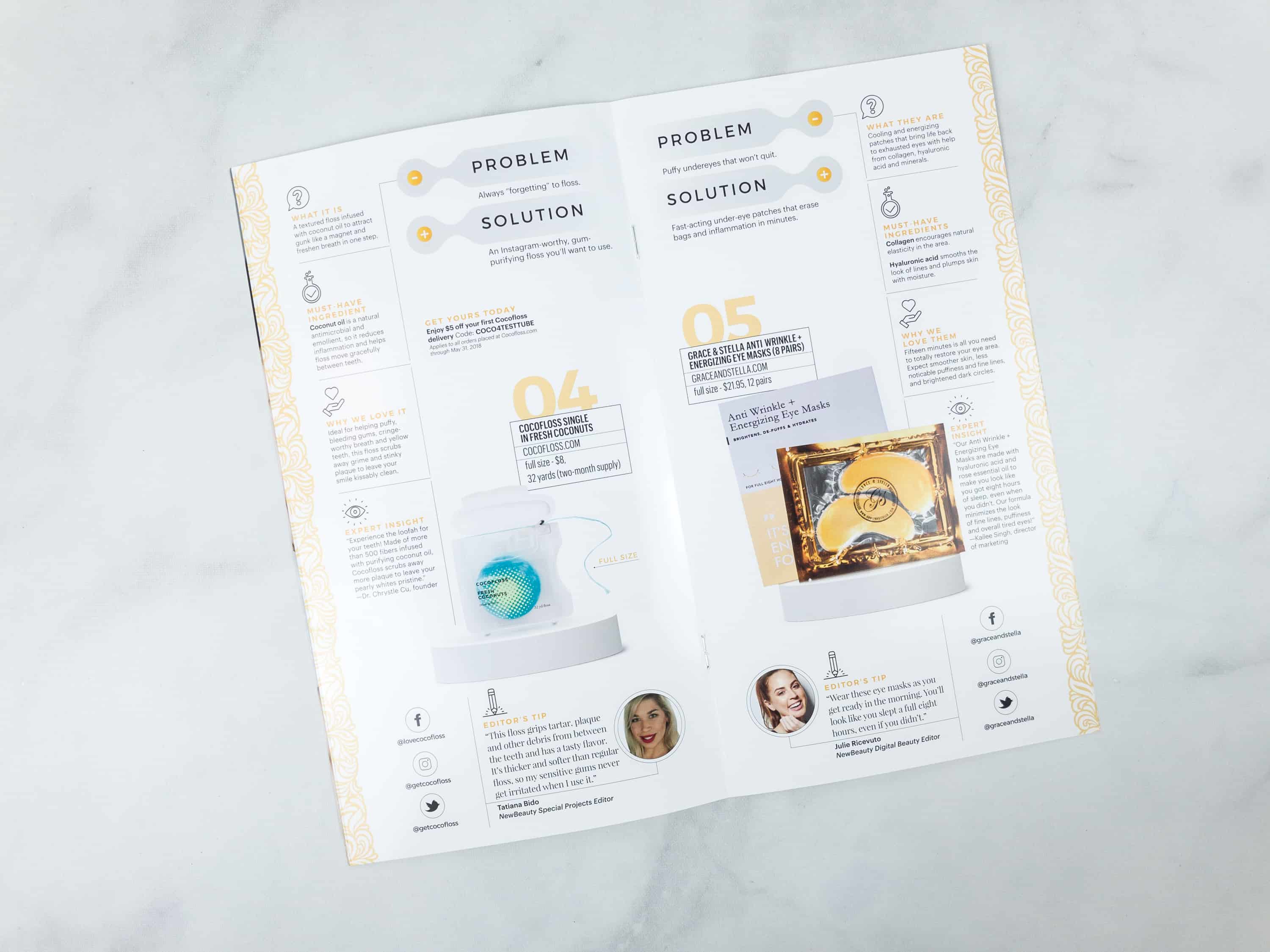 The booklet also has product pages that are very detailed and list the problem, solution, retail price, and insight from the editors regarding each product.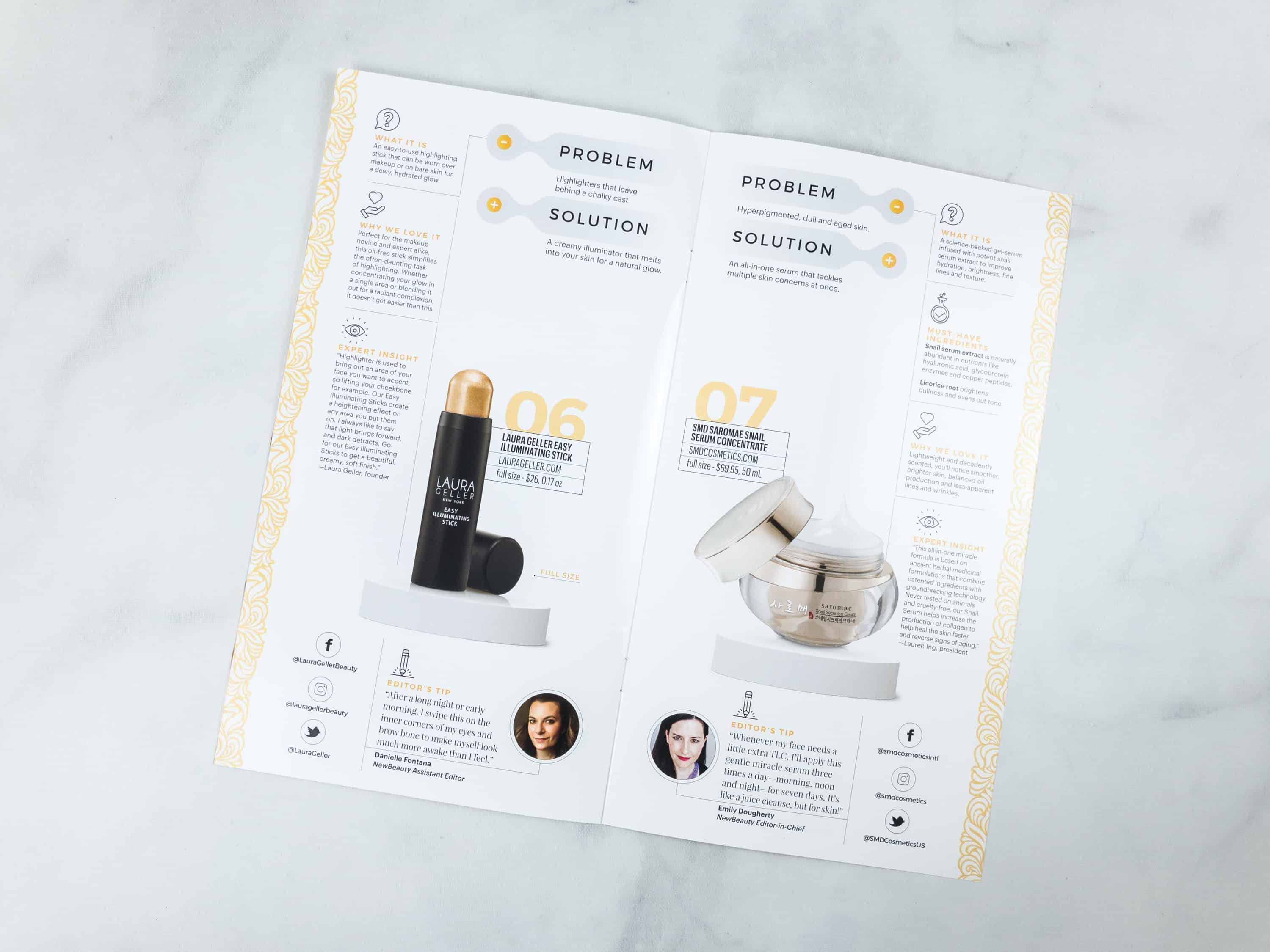 You'll notice those beneficial ingredients from the first few pages popping up all over the place.
The price for a full-size version of each product is noted — you definitely get a sense of how much value is crammed into this subscription!
I find the format really useful. It has tons of information, but it's broken down into quickly-scannable blurbs, and the Problem/Solution header is an instant snapshot of each product's purpose.
Not every product in the tube gets listed in the booklet (sometimes! this subscription can be uneven), and there may be variations with the additional products – if there are any.
Golden Door Soothing Cleansing Foam ($48) The key ingredients of this cleansing foam include anti-inflammatory oat extract, stimulating lavender extract, and soothing elderflower extract. It smells fresh and it effectively removes grime and makeup from your face without causing it to dry. You can use the cleanser both day and night. Just put a little amount on your fingertips and massage it into your skin. Then, rinse with lukewarm water. It's also ideal whether you have normal, combination, or sensitive skin.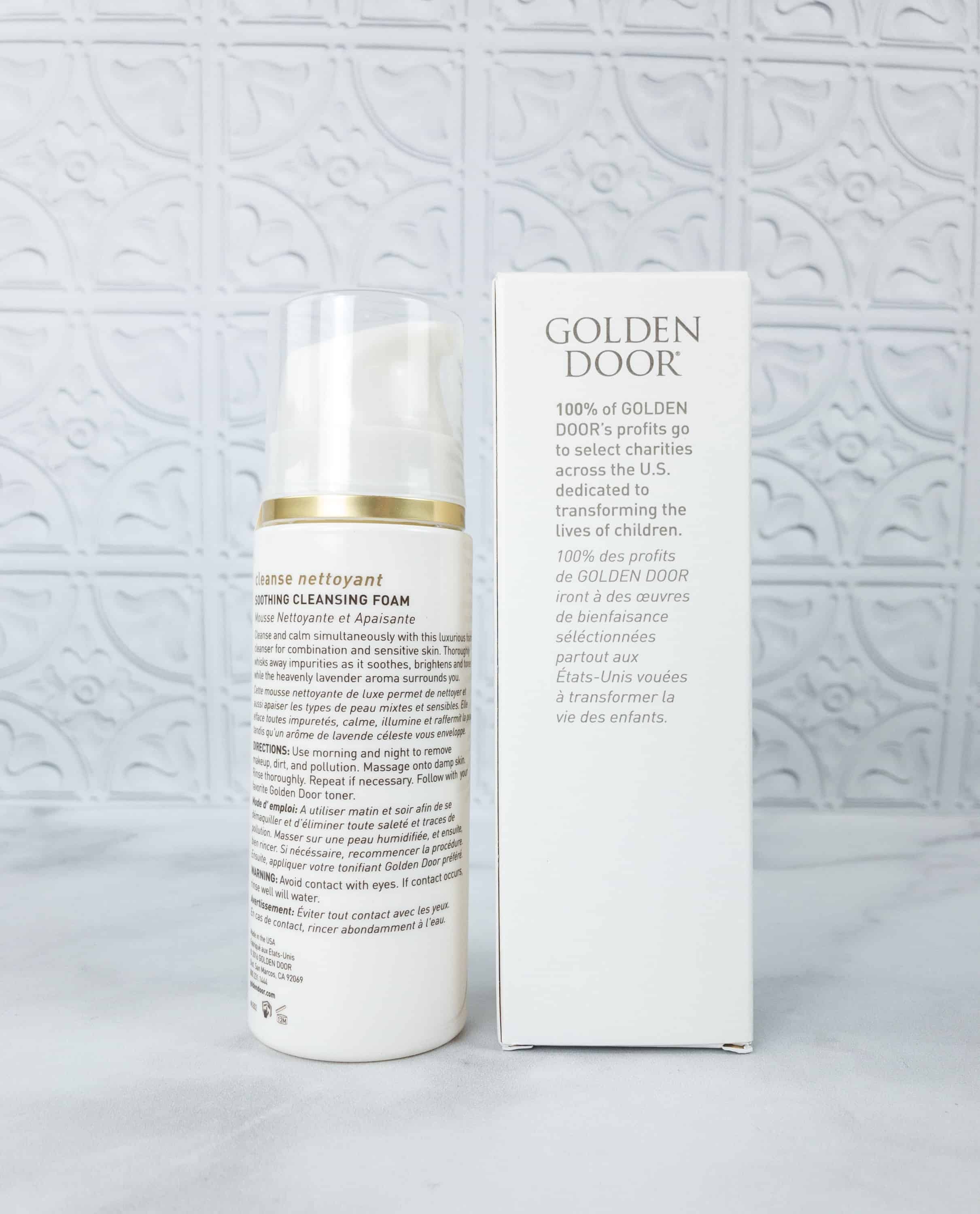 The formula is free of parabens, sulfates, dyes, perfumes, and mineral oil. Also, The Golden Door's profits go to select charities and helps end child abuse throughout the US.
Marajo Hair Care Deep Treatment Butter ($29) Even though this hair treatment is made with a combination of botanical oils and nutrient-rich butter, it's lightweight and non-greasy so it doesn't wear the hair down. It offers deep treatment to achieve a healthy looking hair. The formula also aims to hydrate and heal the damage from root to tips, ideal for most hair types including curly hair. For best results, you should apply a quarter-sized amount to your hair and concentrate on the ends. Then, leave it on for two to three minutes before rinsing.
SMD Cosmetics Intl. Saromae Snail Serum Concentrate ($13.99) Cosmetic slime is very popular these days. It is derived from the same slime that snails produce to heal cuts on their soft bodies. This particular snail serum concentrate has a clear liquid gel consistency that contains 62% pure snail secretion. I like its packaging because it allows me to easily regulate the pumps. It is not messy and there's no need for an applicator.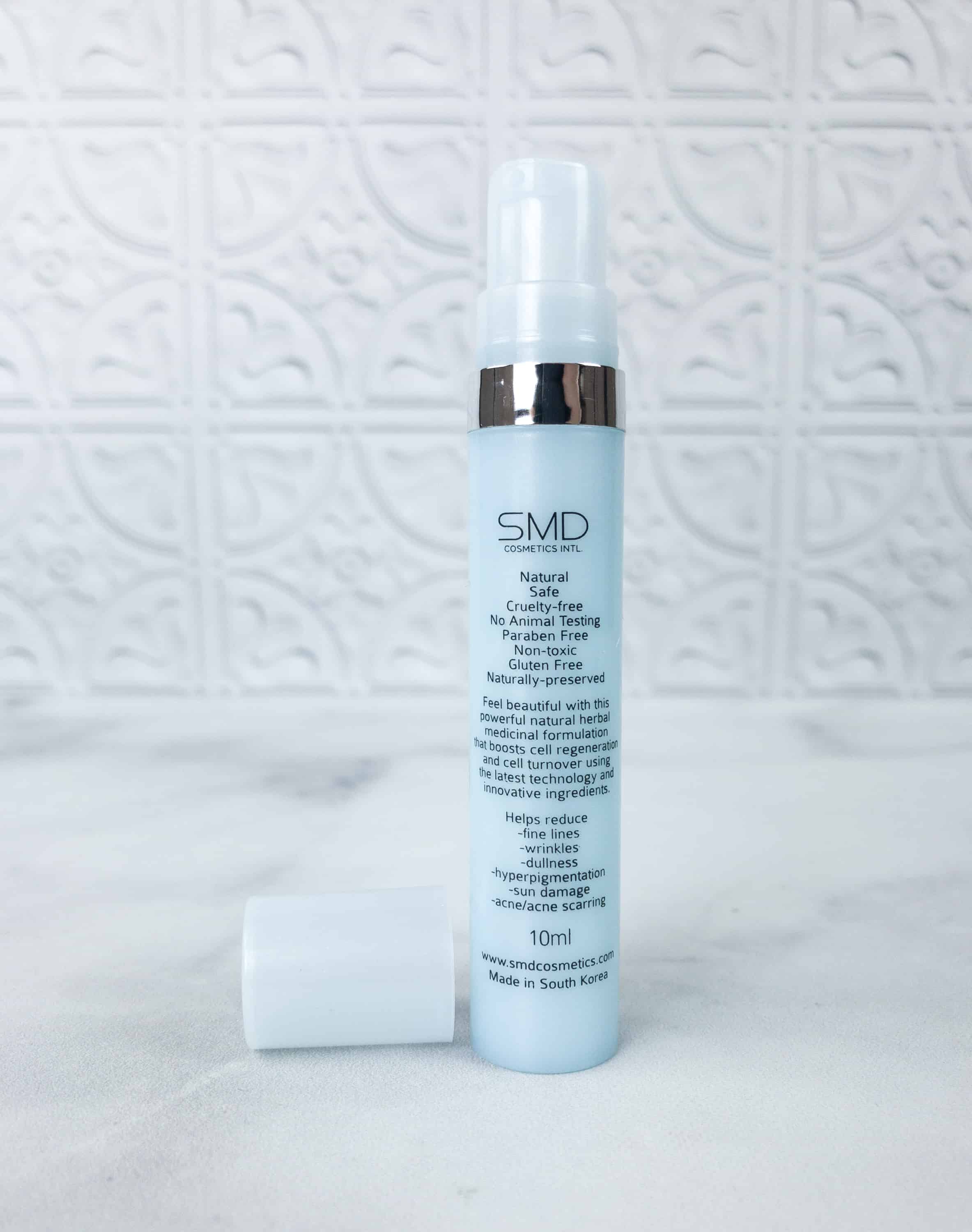 Make sure to apply it lightly, or else it won't be absorbed by the face and it'll just be sticky. The snail serum firms and restores skin by replenishing moisture and supporting cell regeneration. It also has anti-aging benefits.
Laura Geller Easy Illuminating Stick ($26) Anything that makes it easy and convenient to apply makeup is a win for me! This illuminating stick, for an instance, doesn't require the use of a brush or an applicator as you can directly apply it to your skin. I suggest you first swipe it on your hand before applying to the face so that it will glide smoothly and won't drag the skin. This suits my complexion well.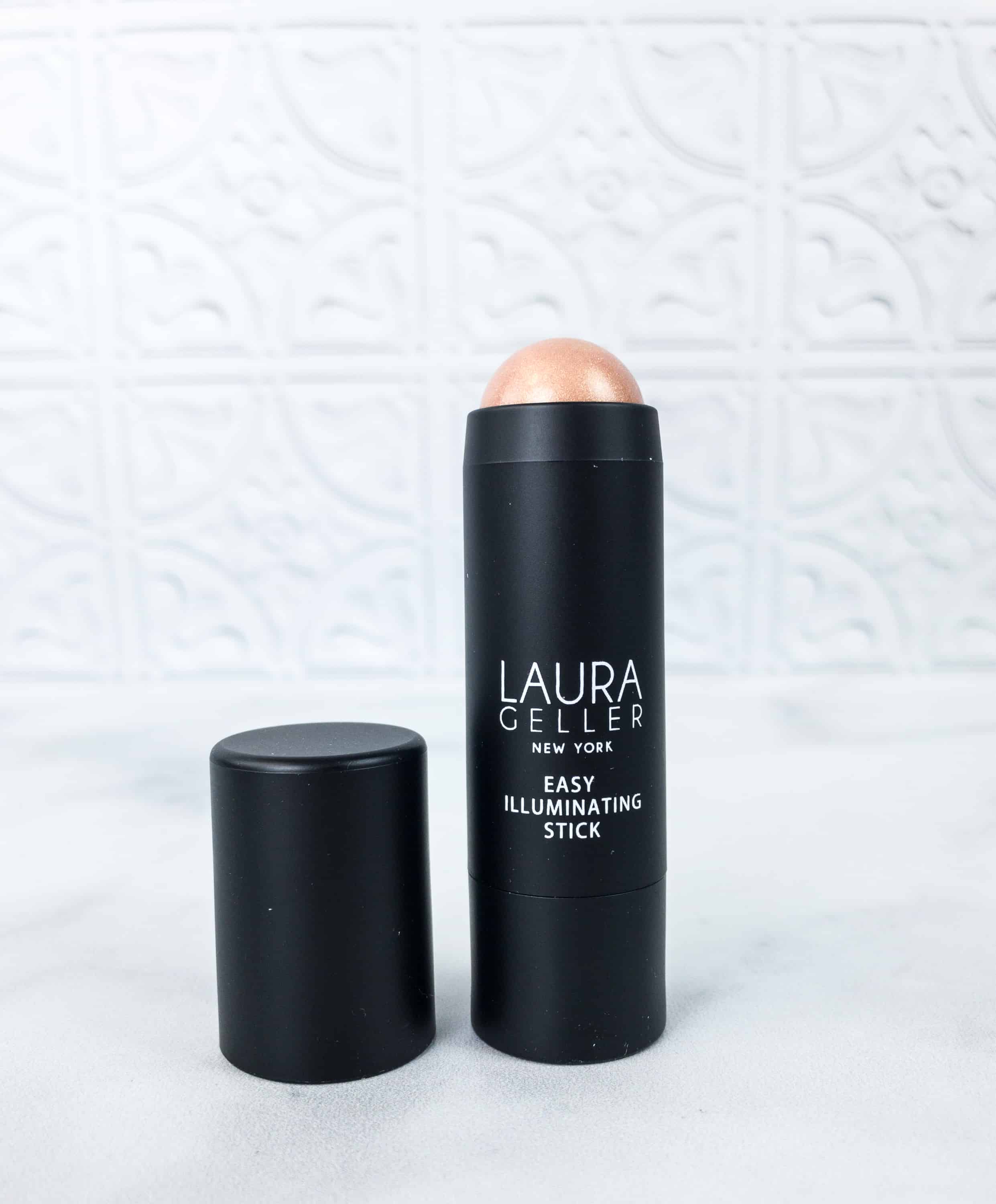 It all boils down to your preference. Intense than powder highlighters, this is a no-go if subtlety is your highlighting game. Because it is creamy, it is also pigmented so if you are the-more-blinding-the-better kind of gal, a little of this goes a long way to achieve that luminous glowing look!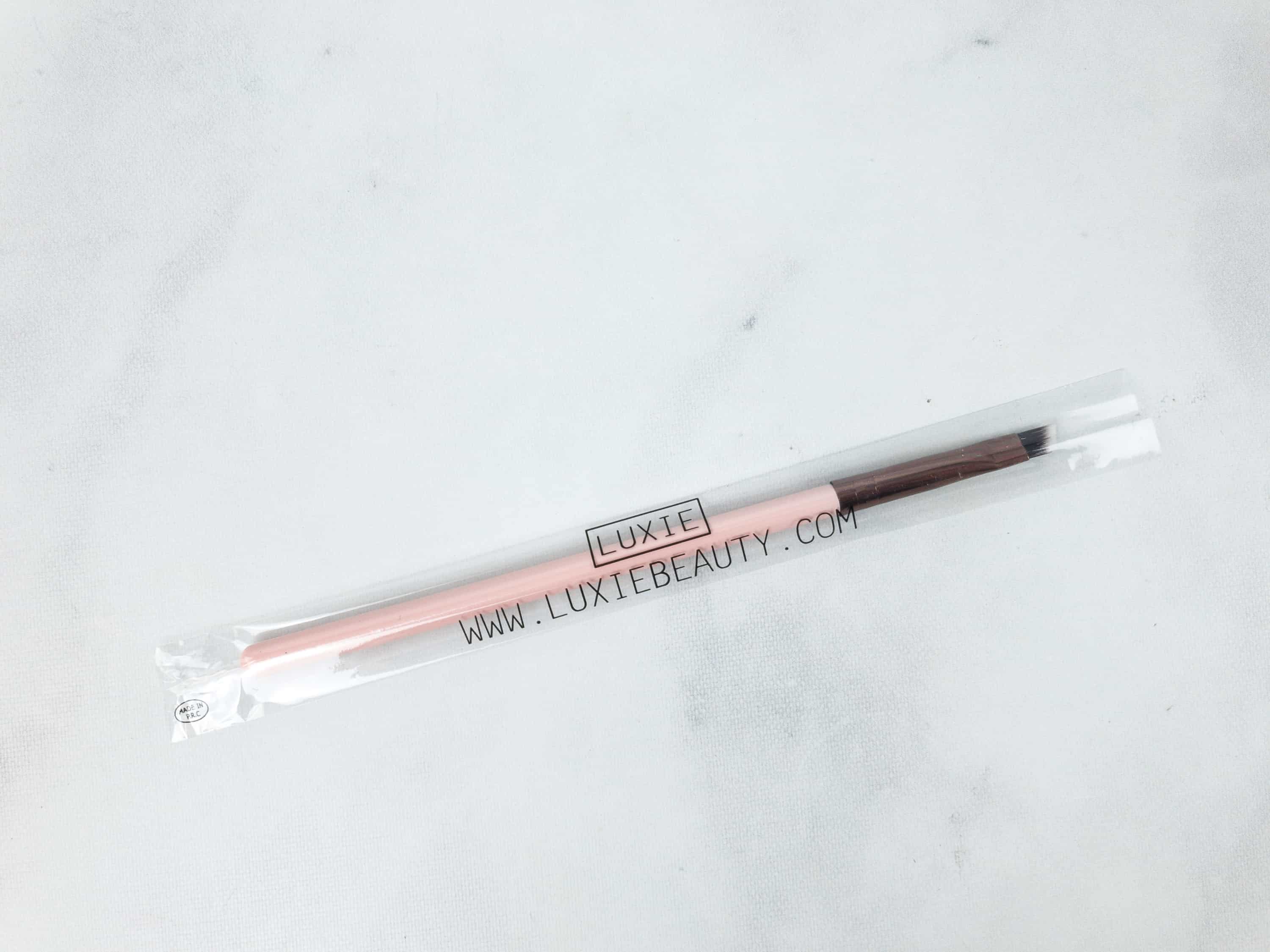 Luxie Beauty 215 Small Angle Brush ($10) The brush comes in a rose gold and baby pink color. It's multi-functional, ideal for applying make-up to eyebrows, eyeliner, and cut creases. Also, it's made of synthetic but it's soft and hypoallergenic.
It works! I can easily fill and shape my brows, as well as define its arcs and edges, using this brush.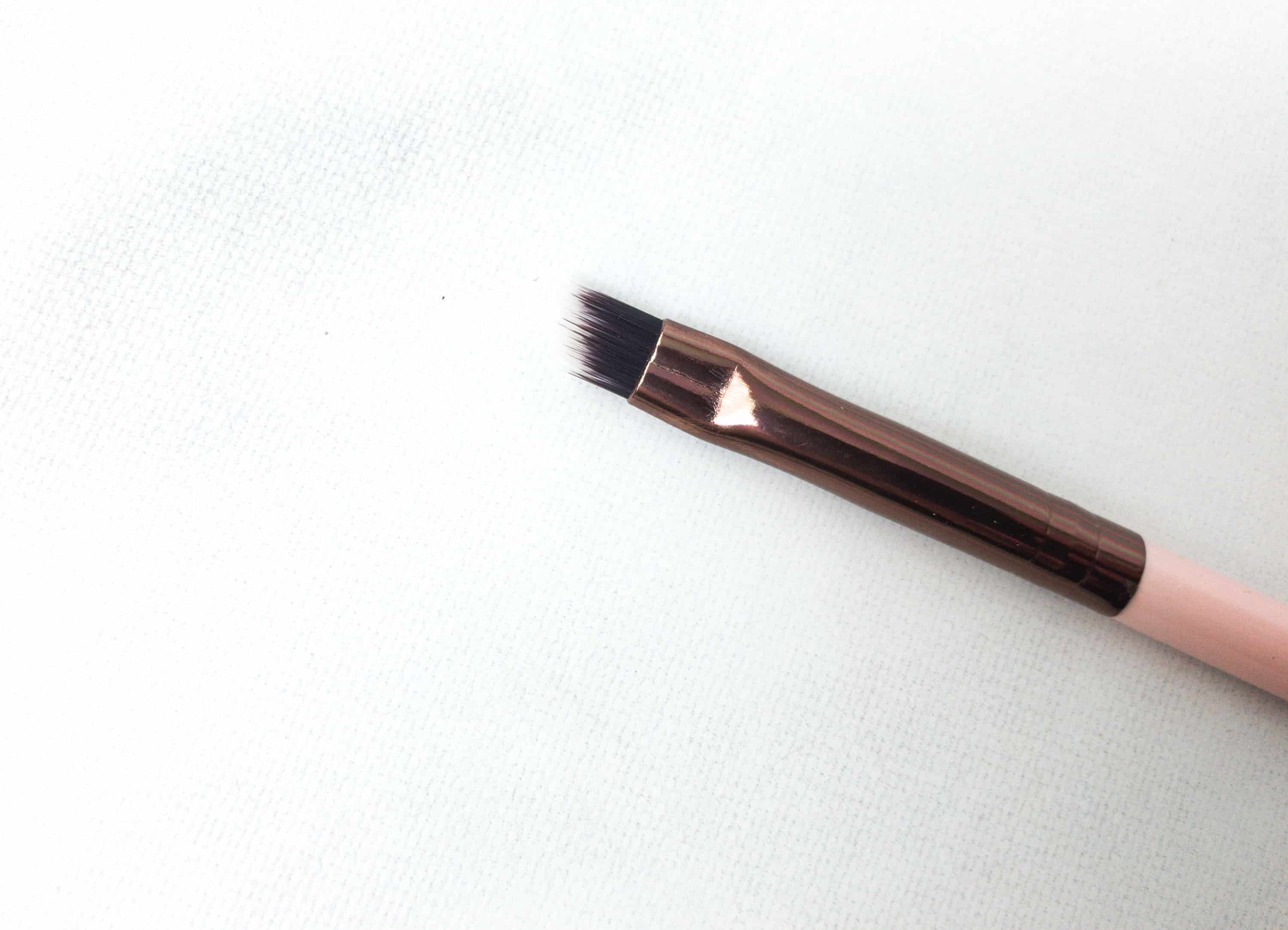 It's perfectly angled and its small frame can fit into corners of the eyes if you want to apply some eyeshadow in there.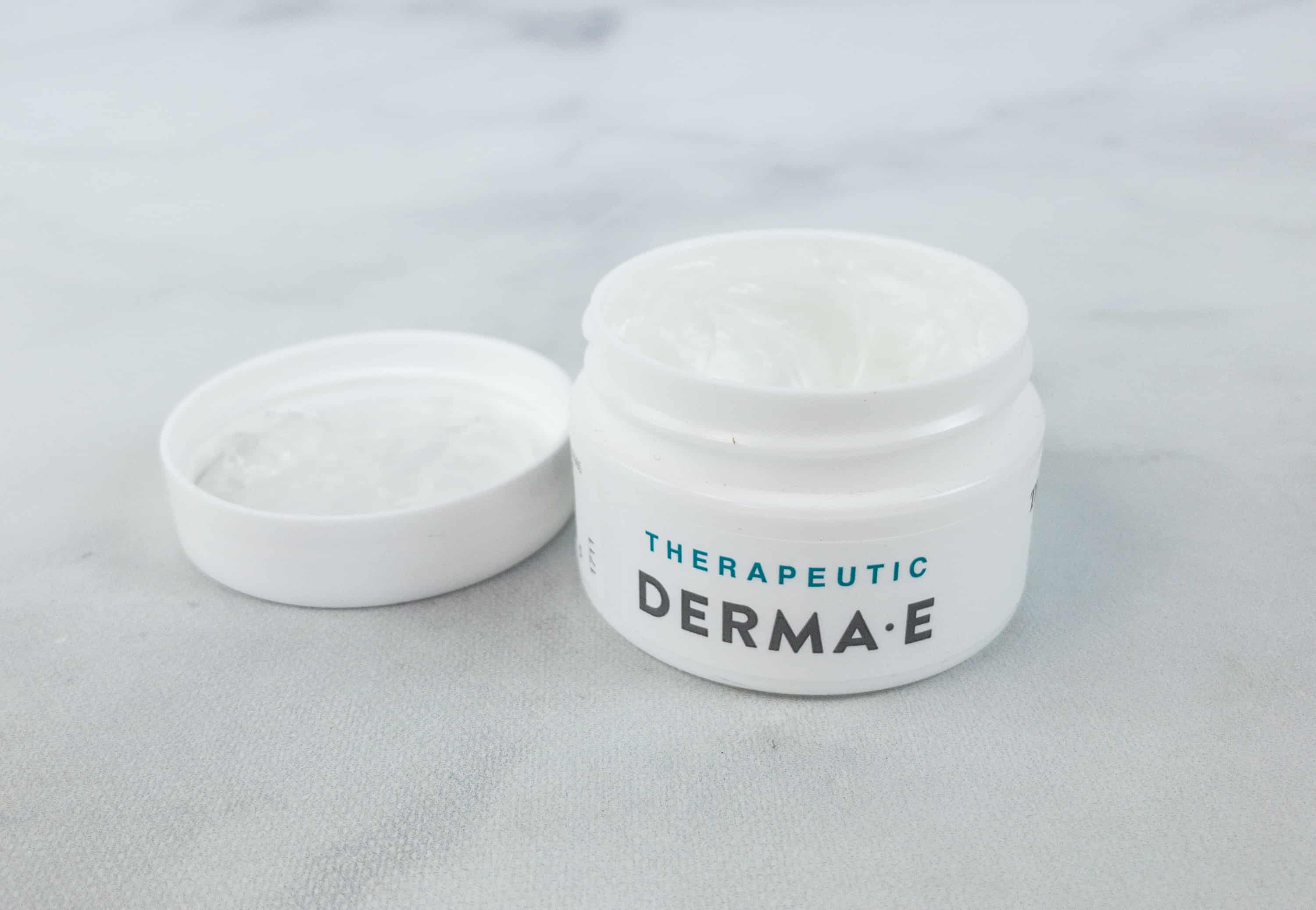 Derma-E Scar Gel ($3.99) Getting rid of the appearance of scars is kind of daunting. I'm glad I get to try this gentle formula with a gel-like consistency that is light on the skin and not greasy. It contains allicin from onion bulb, as well as allantoin and panthenol that helps soften the skin and diminish the appearance of scars.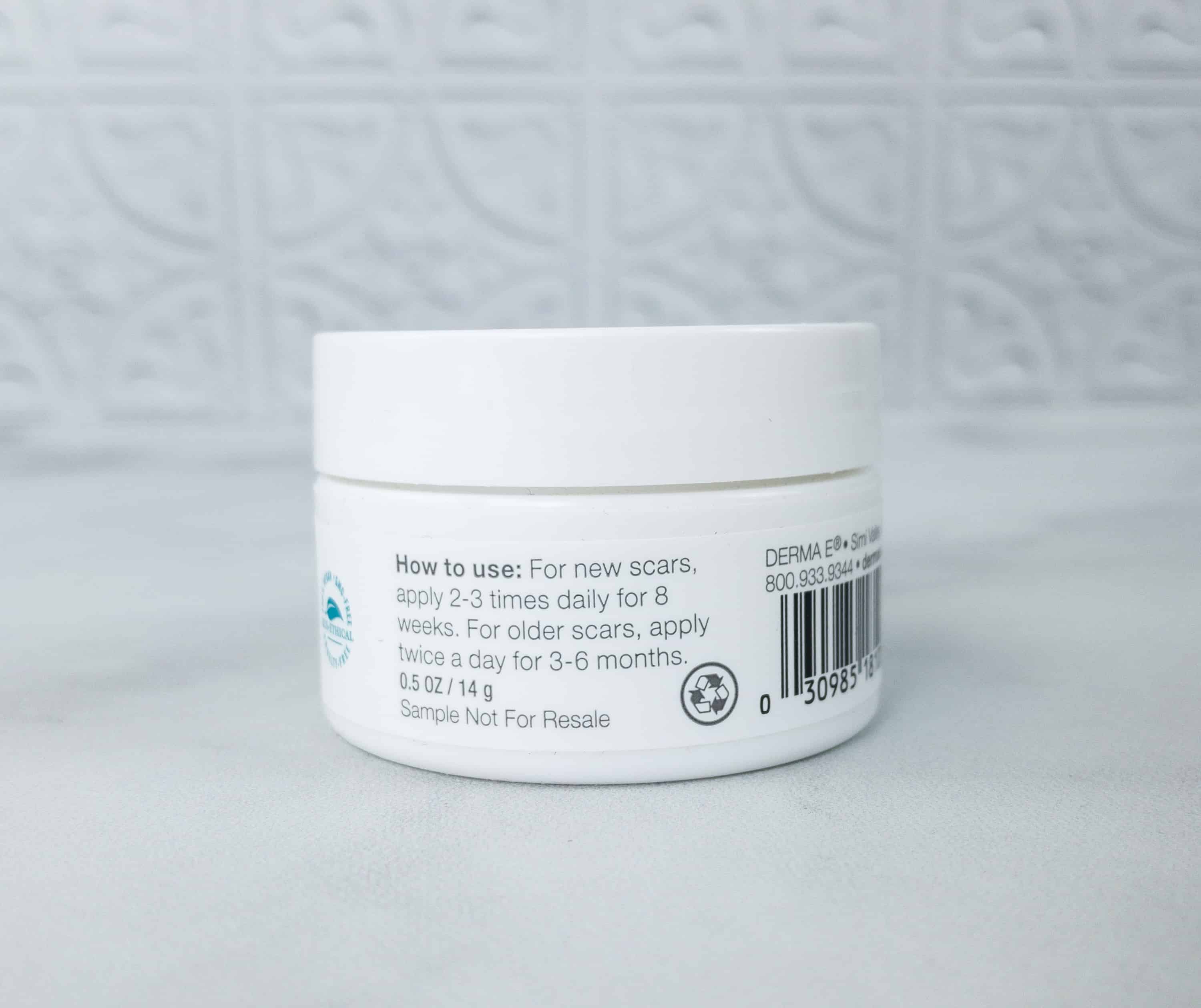 You just have to put the cream religiously to effectively lighten up and make the scars disappear. According to them, it might take 8 weeks for new scars and 3-6 months for older scars.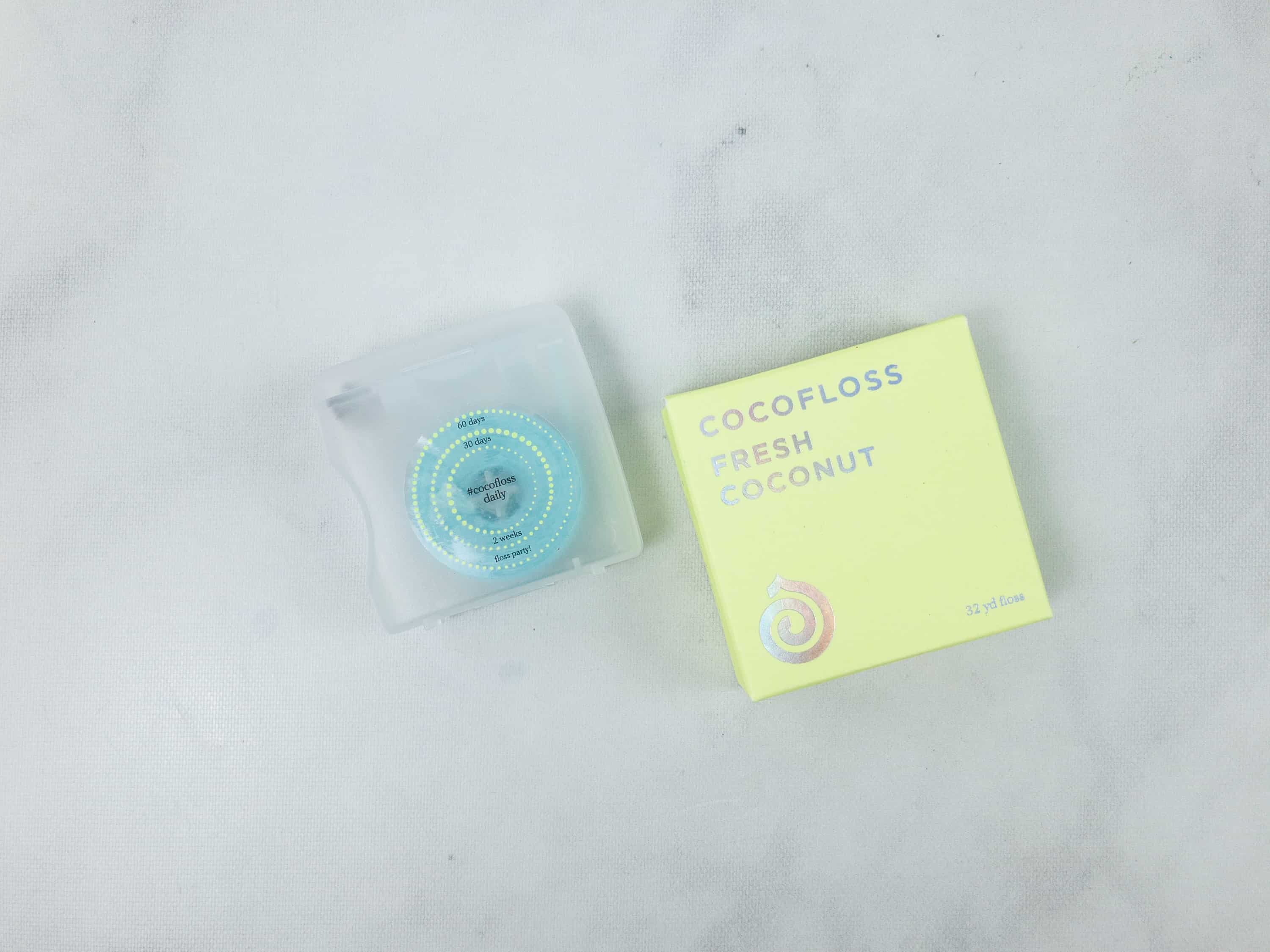 Coco Floss Fresh Coconut ($7.33) It's an expanding floss but instead being cut, it remains strong and non-shredding. It is different from other flosses because it painlessly removes the gunk stuck on your teeth.
The floss is infused with coconut oil, essential oils, and aromas so it glides smoothly through teeth without problems. It's really gentle and easy to handle too.
SKINN Collagenesis Youth Capsules ($129) If this product does everything it claims, it is like having a miracle in a box. It's hard to keep up with all the peptides going on but basically it's like giving you a facelift with the concentrate.
A lot of products give samples but not enough to prove if it really works or not, but for this product, they gave me not just 5 pieces but a month's worth of supply!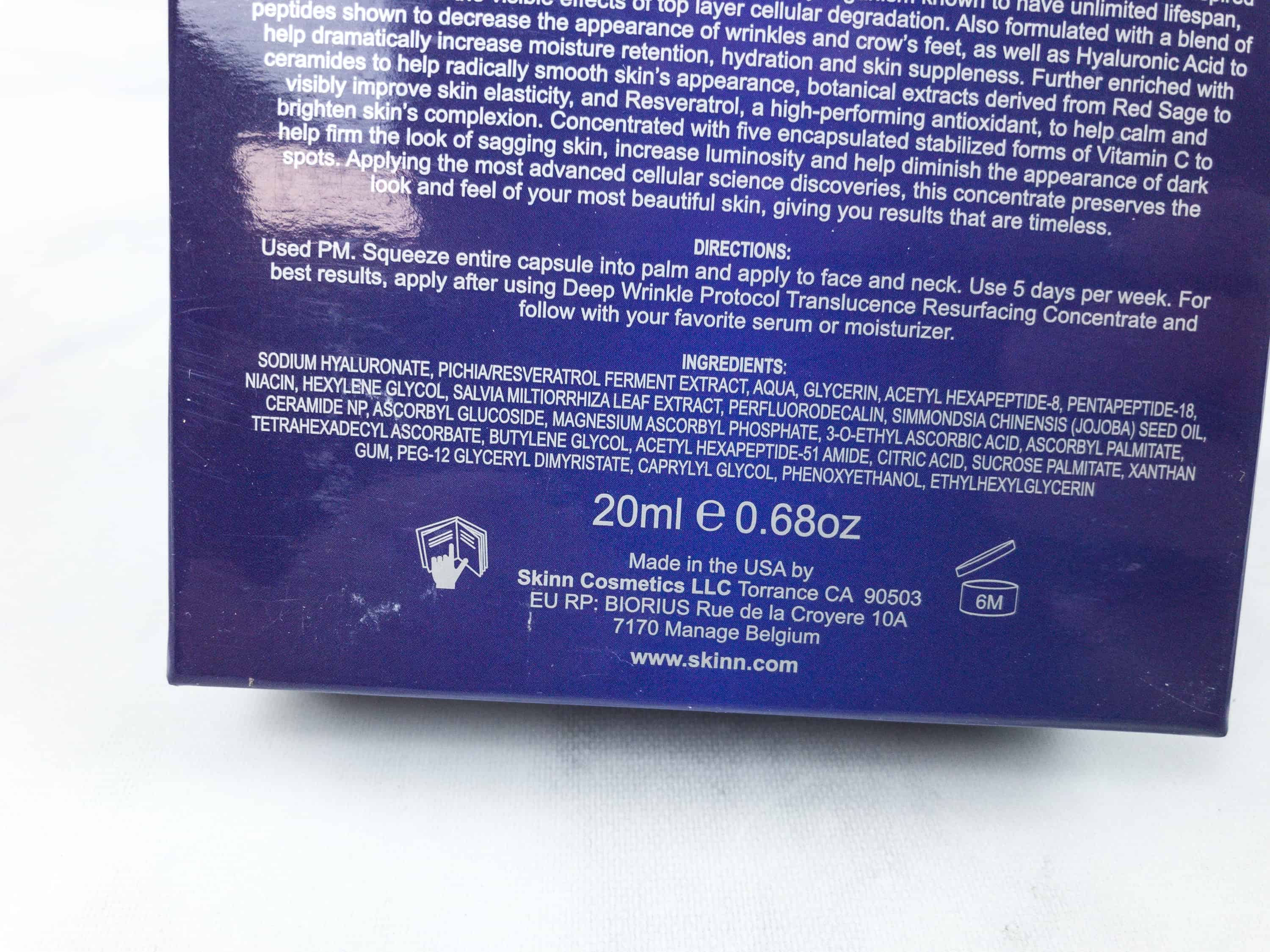 The ingredients look like a tongue twister mayhem to me but kidding aside, they are not joking when it comes to their goal on their quest to decrease appearance of wrinkles and crows feet by increasing moisture retention and skin suppleness.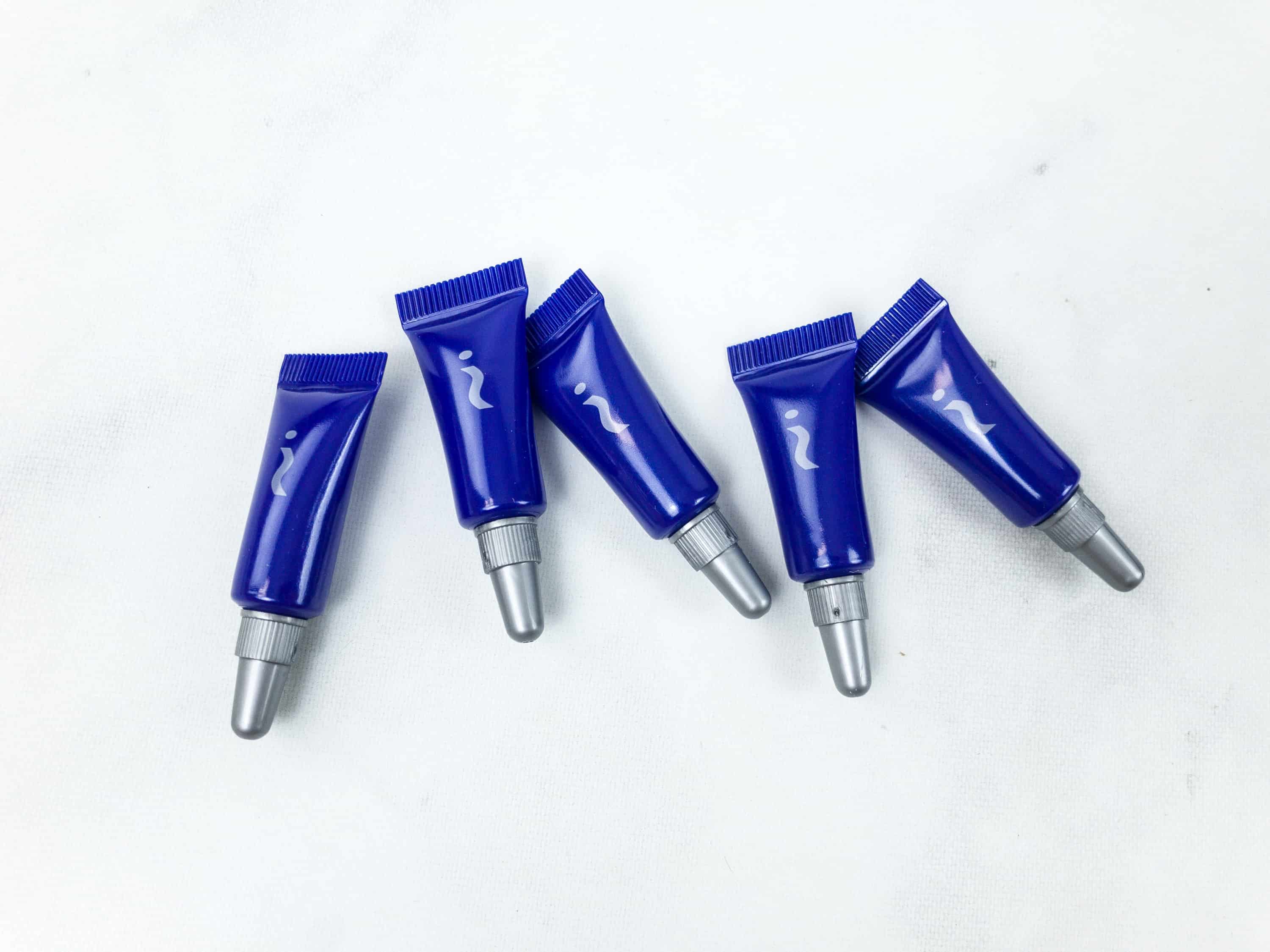 You can use scissors to cut the tip, then squeeze the entire capsule into your palm and apply it all over your face and neck. It can be used 5 days a week. The product is inspired by the immortal jellyfish which has unlimited lifespan. It even helps to reduce the visible effects of top layer cellular degradation. It feels great on my skin on my first try! The formula is quick-absorbing and it didn't feel grimy or sticky at all. I can't wait to use up everything and see the long-term results!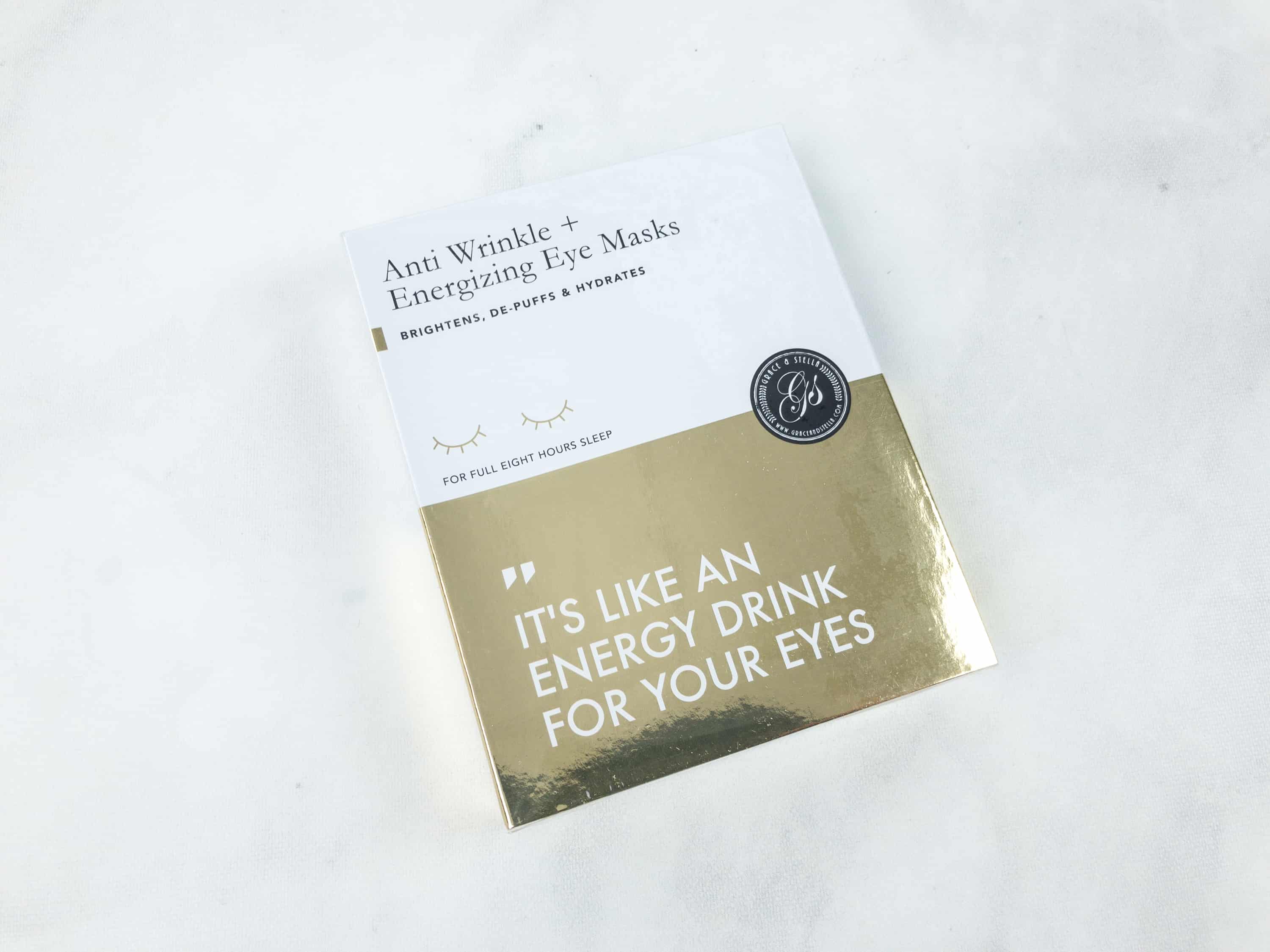 Grace & Stella Anti Wrinkle + Energizing Eye Mask ($14.63) The collagen and minerals of this eye mask helps revitalize and rejuvenate the delicate area around the eyes, leaving you more awake and youthful.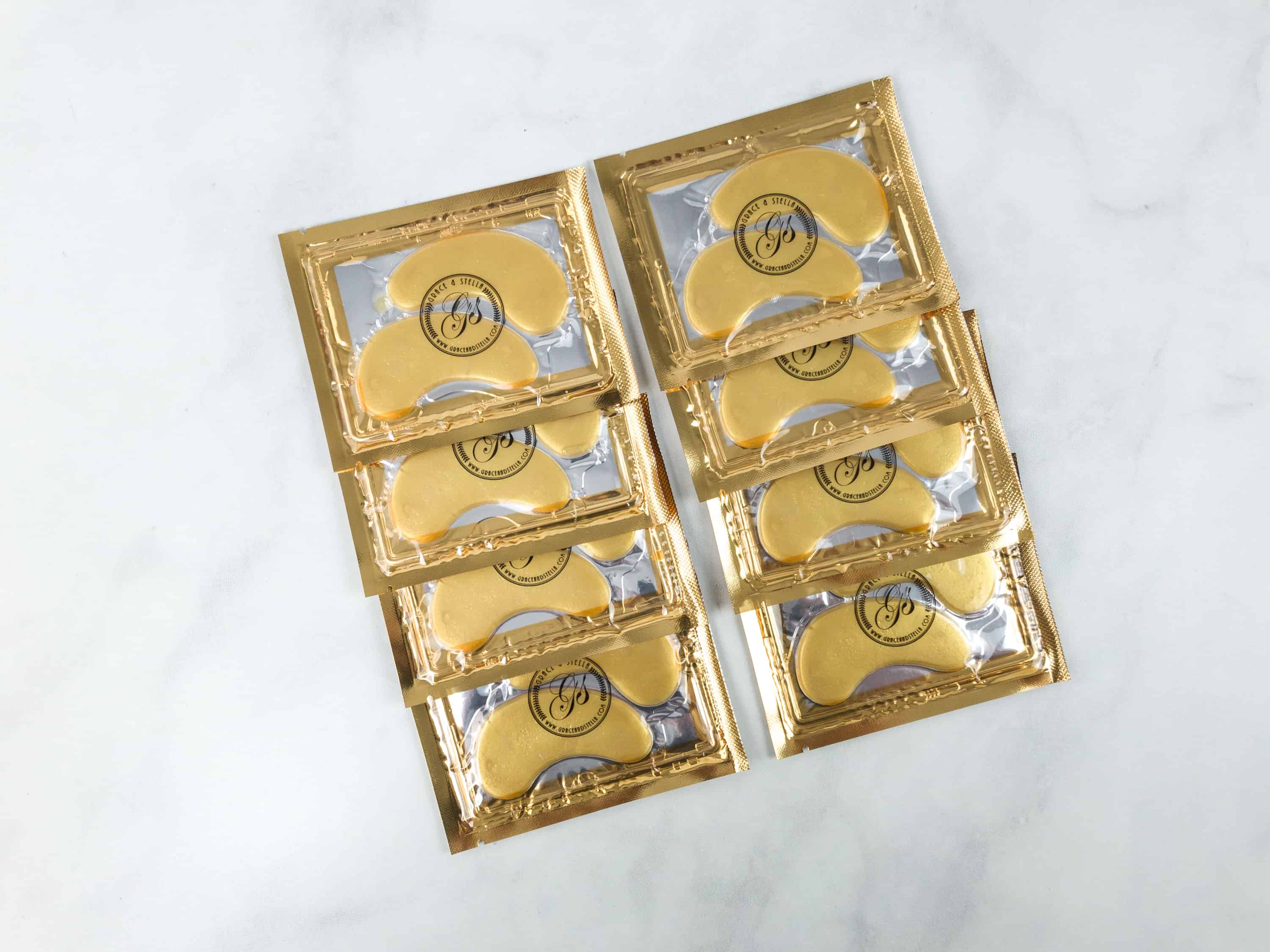 I'm so happy they gave me a bunch!
New Beauty Test Tube Box offers a good variety of luxurious products.every month. They cover everything, from skin care to hair care to makeup items and sometimes even oral care. It's an all around beauty box — add the informative magazine and it becomes really hard to top. I like their effort of keeping the audience fully aware of what they are getting and I think that's just another level of confidence they put into their boxes. My favorite item from this box is definitely the set of SKINN Collagenesis Youth Capsules. This item alone retails at $129, more than 4 times the cost of the whole box. Aside from being the highest valued item in the box, it's pretty useful since it addresses most of my skin concerns. Again, I'm impressed with the whole NBTT curation. If you enjoy getting varied beauty items too, this subscription is a really good deal at $29.95 every other month!
What do you think of this month's New Beauty Test Tube?