New Beauty Test Tube is a beauty subscription box filled with 10+ deluxe and full-sized luxury beauty products, plus a subscription to New Beauty Magazine, delivered quarterly. This subscription is $29.95 plus shipping and is delivered every other month.
NBTT recently made some changes and now says that they offer "beauty solutions" that will help solve our biggest makeup, skin, hair, and body concerns.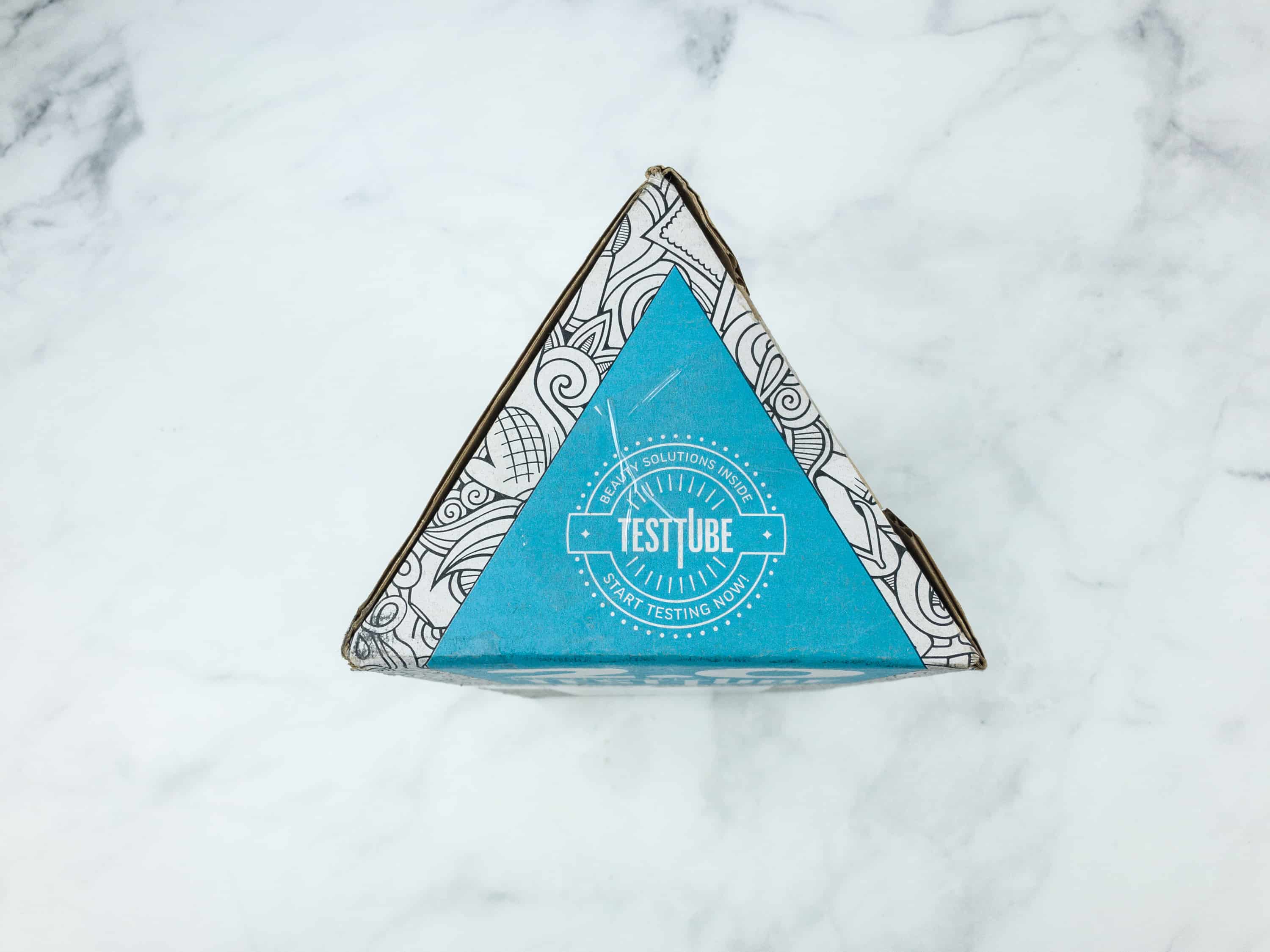 Start testing now!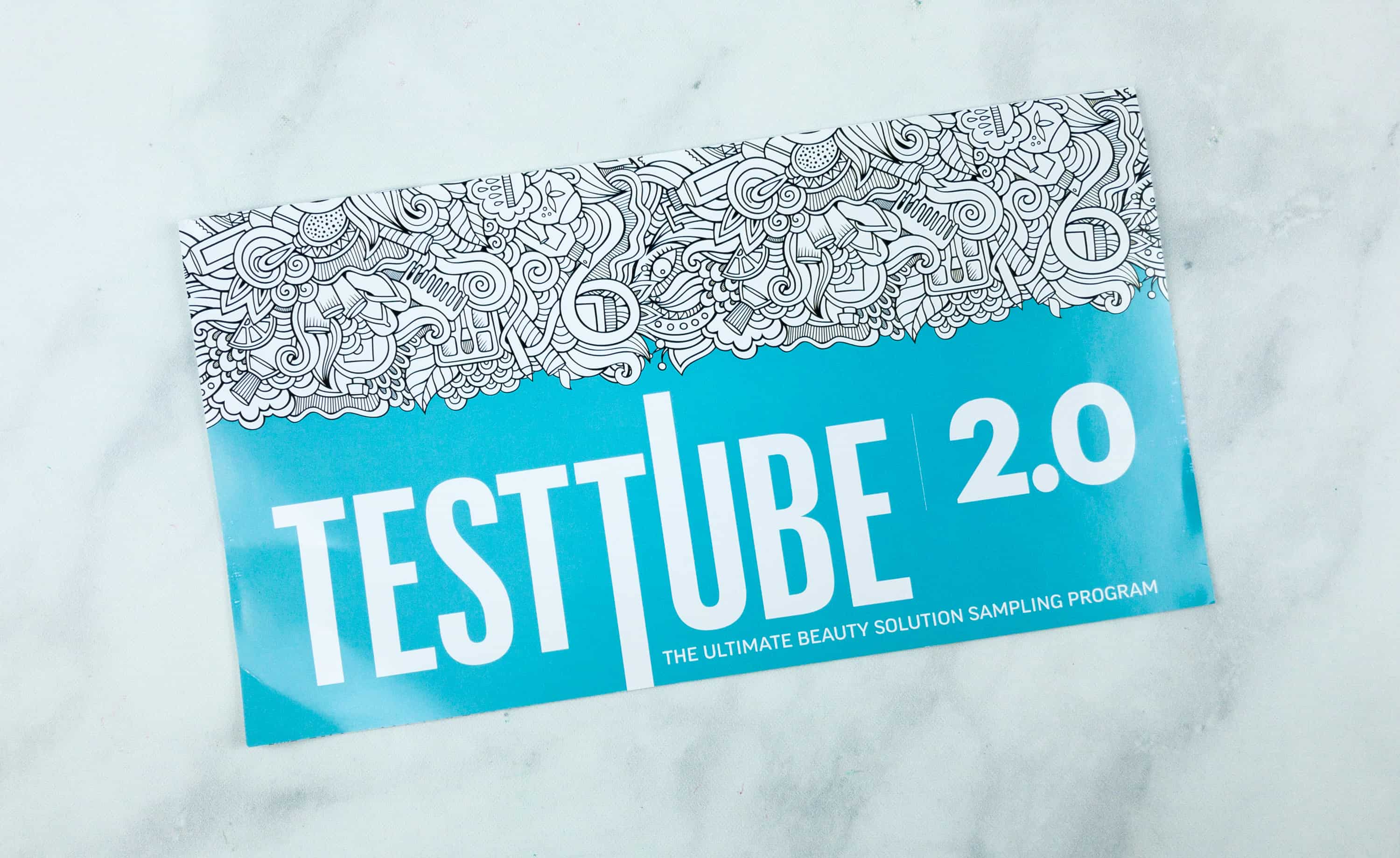 Each box comes with a lengthy product information booklet to teach you about everything in your haul.
Everything in my box! NBTT promises 10 or more full-sized and deluxe sample-sized products and at least $150 value.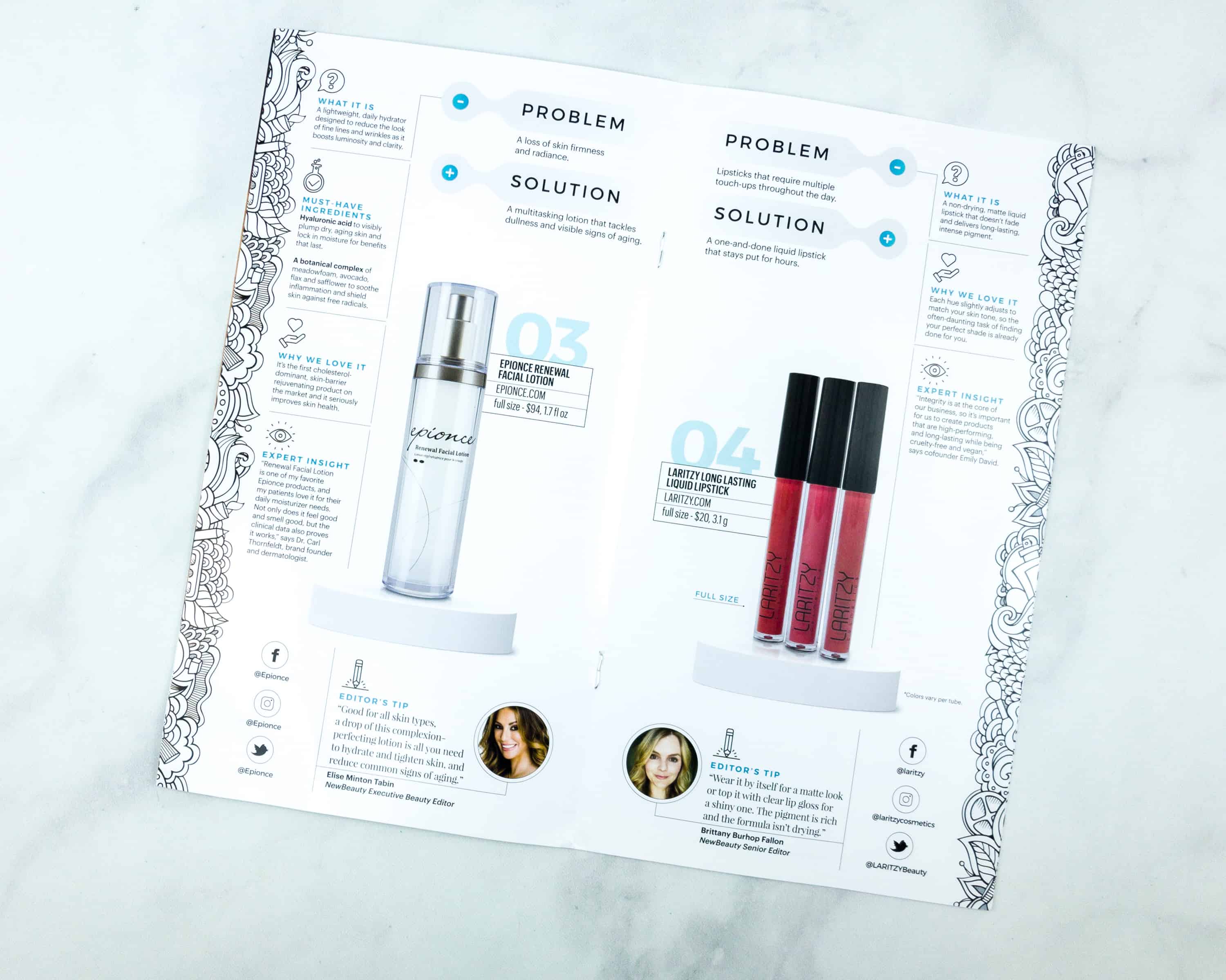 The booklet has several pages of listicles, pointing out trends and hot topics in the world beauty.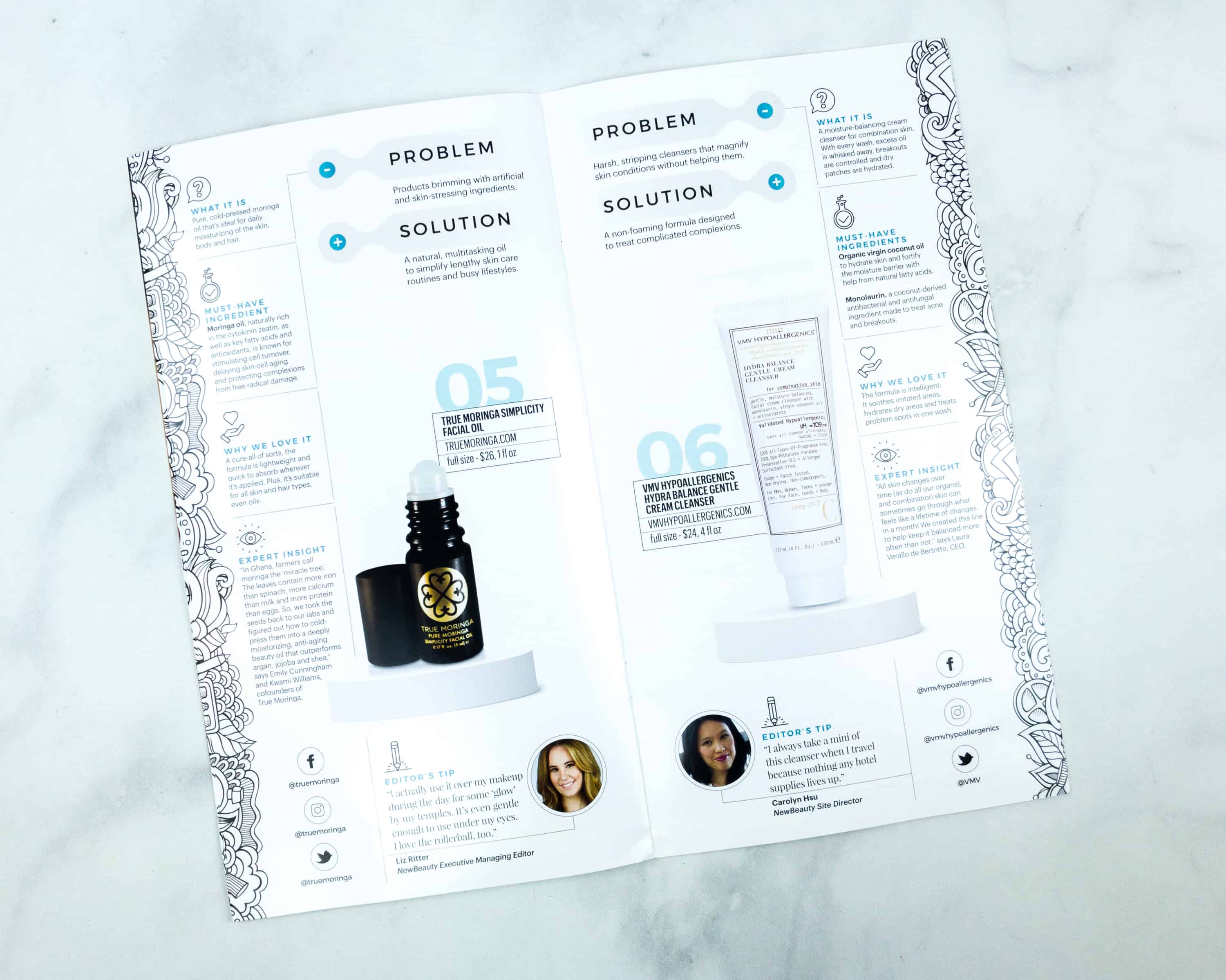 Many powerful ingredients pop up over and over again in the best beauty products — these pages explain some of the science that makes these products so effective. The booklet also has product pages that are very detailed and list the problem, solution, retail price, and insight from the editors regarding each product.
You'll notice those beneficial ingredients from the first few pages popping up all over the place. The price for a full-size version of each product is noted — you definitely get a sense of how much value is crammed into this subscription! I find the format really useful. It has tons of information, but it's broken down into quickly-scannable blurbs, and the Problem/Solution header is an instant snapshot of each product's purpose. Not every product in the tube gets listed in the booklet (sometimes! this subscription can be uneven), and there may be variations with the additional products – if there are any.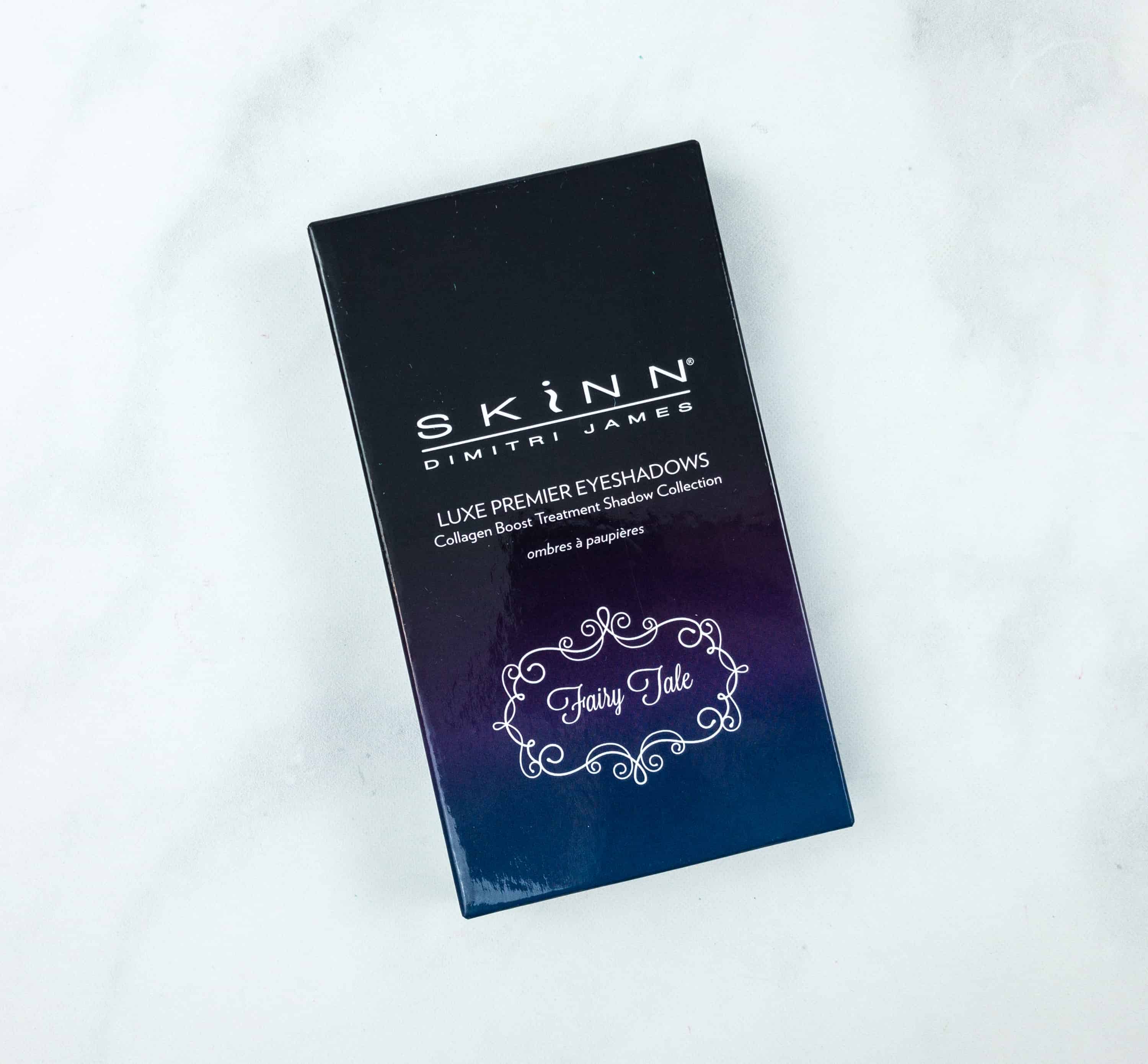 Skinn Cosmetics Luxe Premier Eyeshadows Collagen Boost Treatment Shadow Collection ($32) Compared to other eyeshadows that I've used before, I find this palette to be quite luxurious on the skin.
Aside from it being richly pigmented, they are also packed with antioxidants, anti-aging compounds, and even collagen-boosting peptides that are actually good for the eyelids.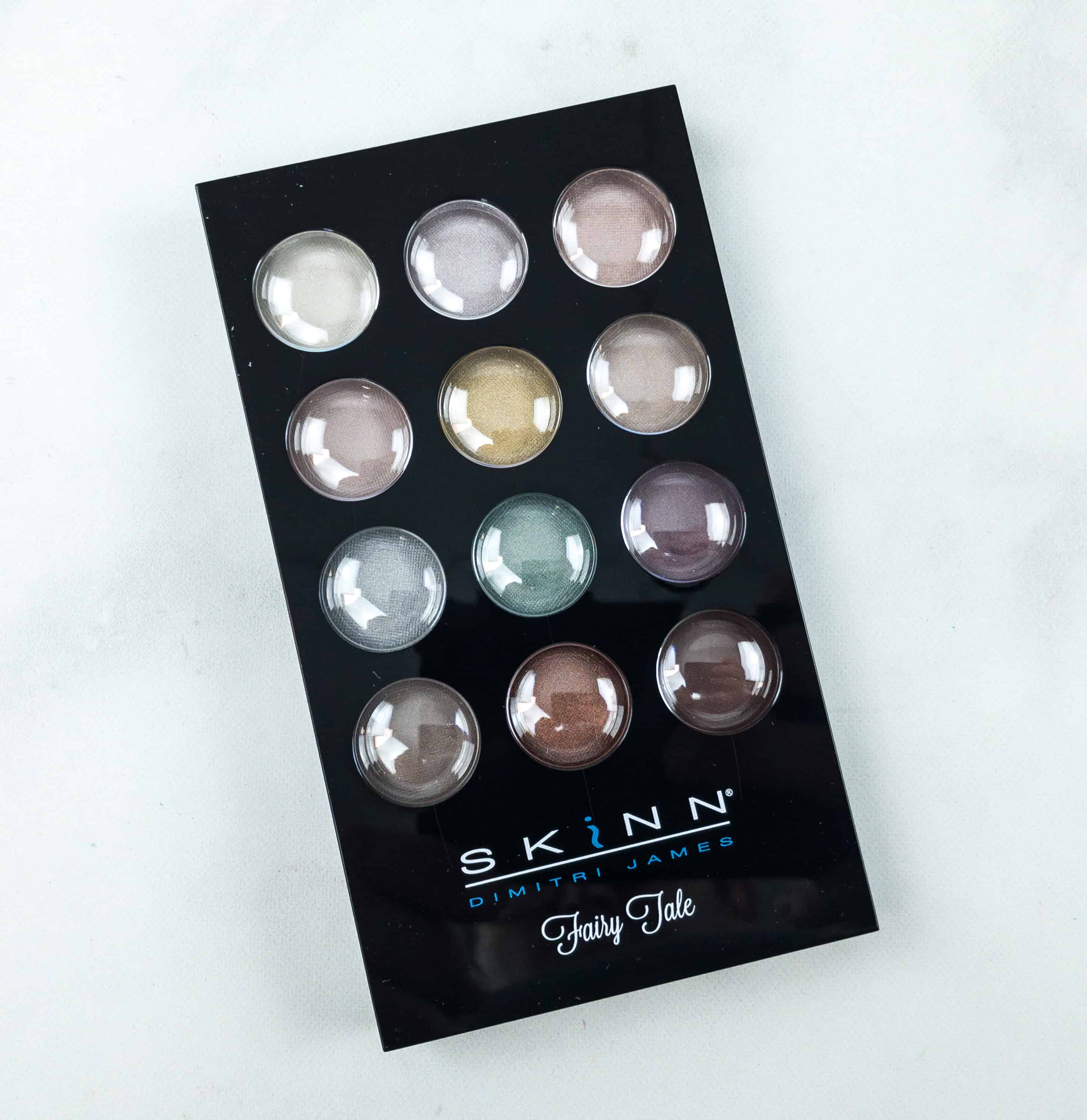 The shades are a combination of light and dark tones. What I like the best about them is that they give a smooth finish.
Here's the back part of the palette where you can see a short description of the product and some directions for use to achieve the best results. It says that you may dampen the applicator and apply wet to achieve a more intense color.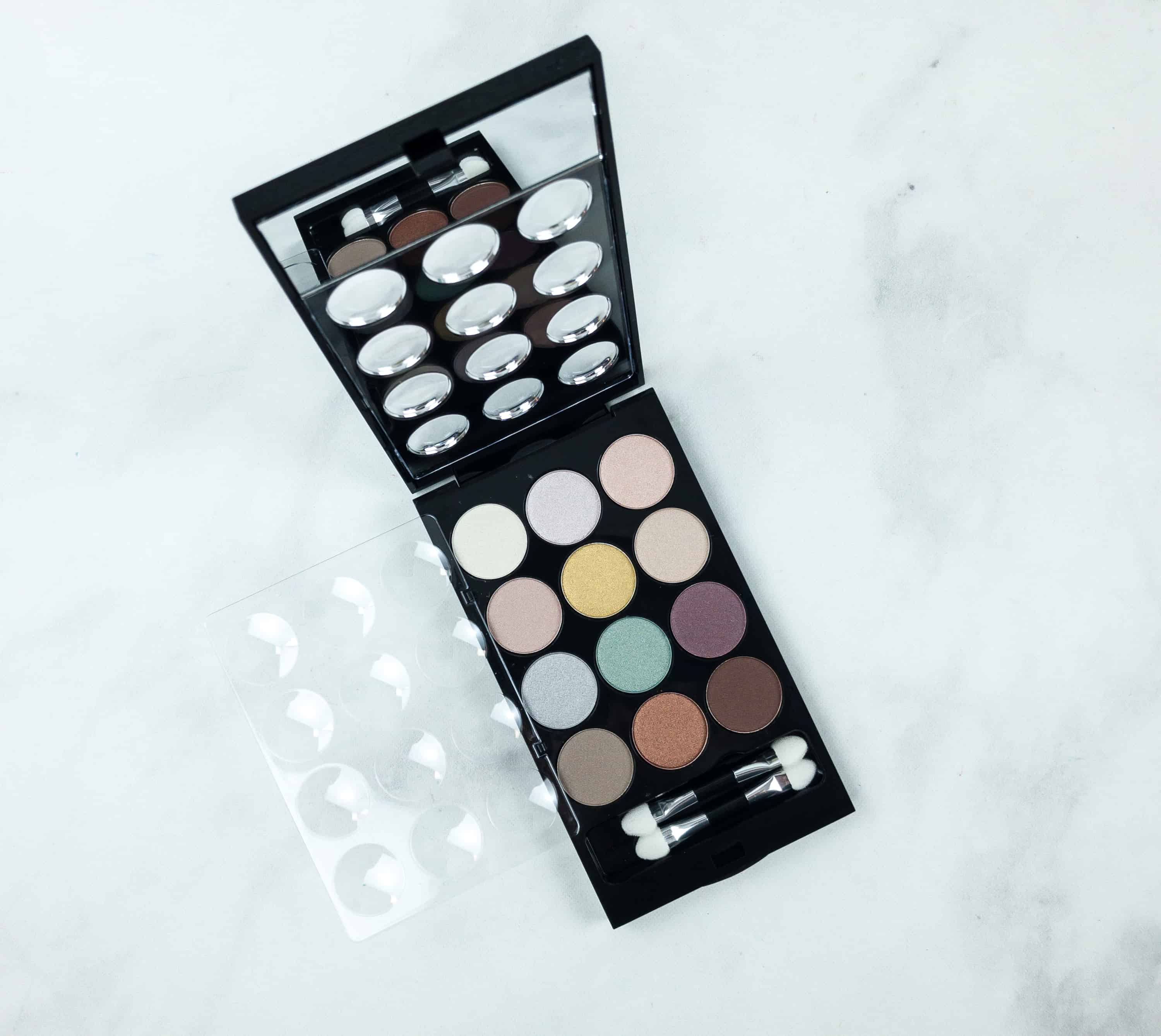 Here's how the eyeshadow looks like when opened. The shades are pretty easy to mix and match for various occasions and have good coverage.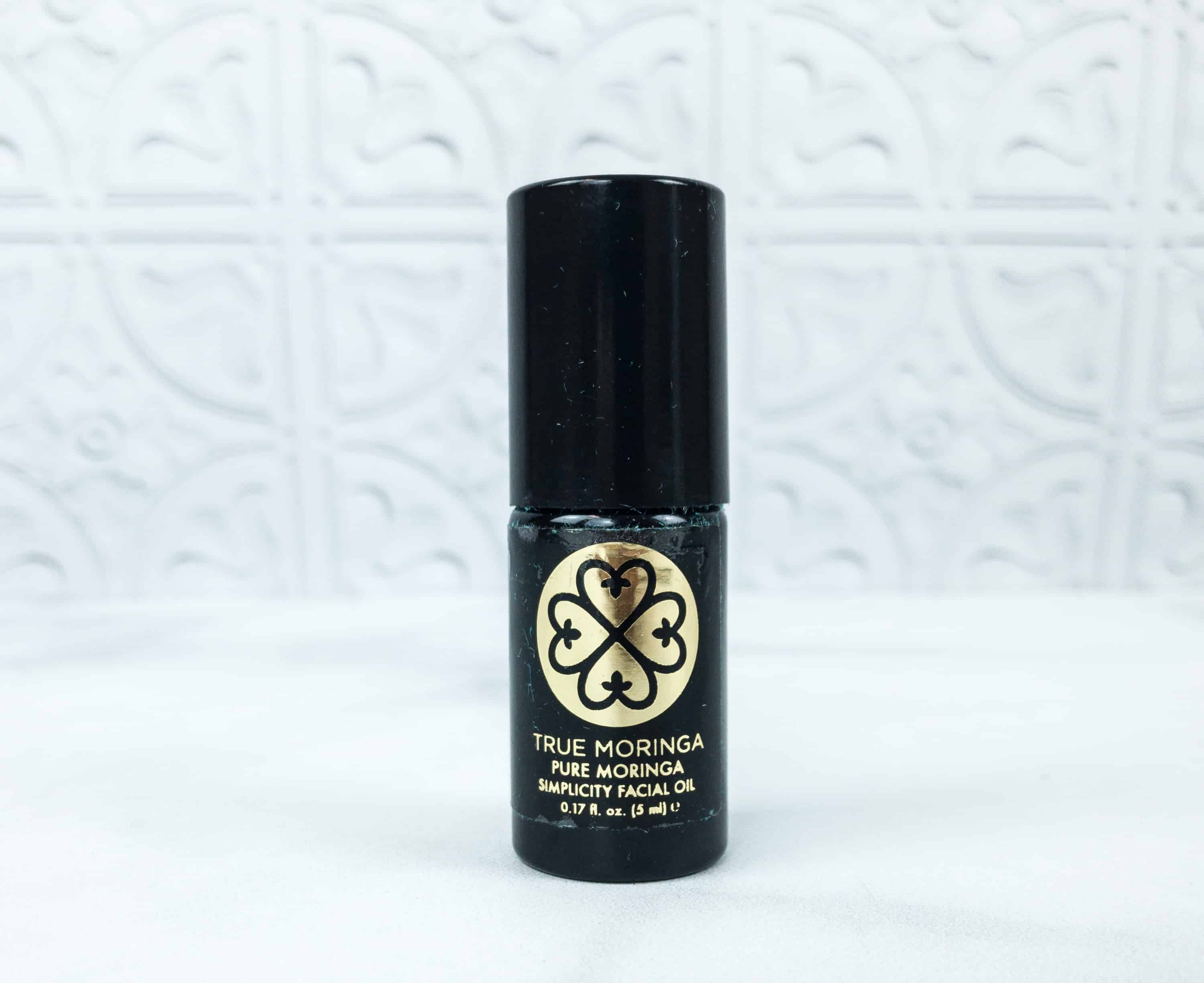 True Moringa Simplicity Facial Oil Rollerball ($17) This facial oil keeps dryness at bay. It comes with a rollerball so it's easier to use. The formula is made from pure, cold pressed moringa oil which is good for moisturizing your skin on a daily basis. A little amount does go a long way. It's a pure oil, which made me happy – I was convinced it was going to have additives and it's pure.
Georgette Klinger Vitamin C Toner ($5.20) I can't do away with my toner as it is very much part of my beauty routine. This vitamin C toner is a welcome addition to my collection as it is rich in vitamin C and good for all skin types too. This formula can help brighten one's skin. I love that I can use this on a daily basis knowing that it will help reduce the appearance of scars and blemishes while my skin is being nourished.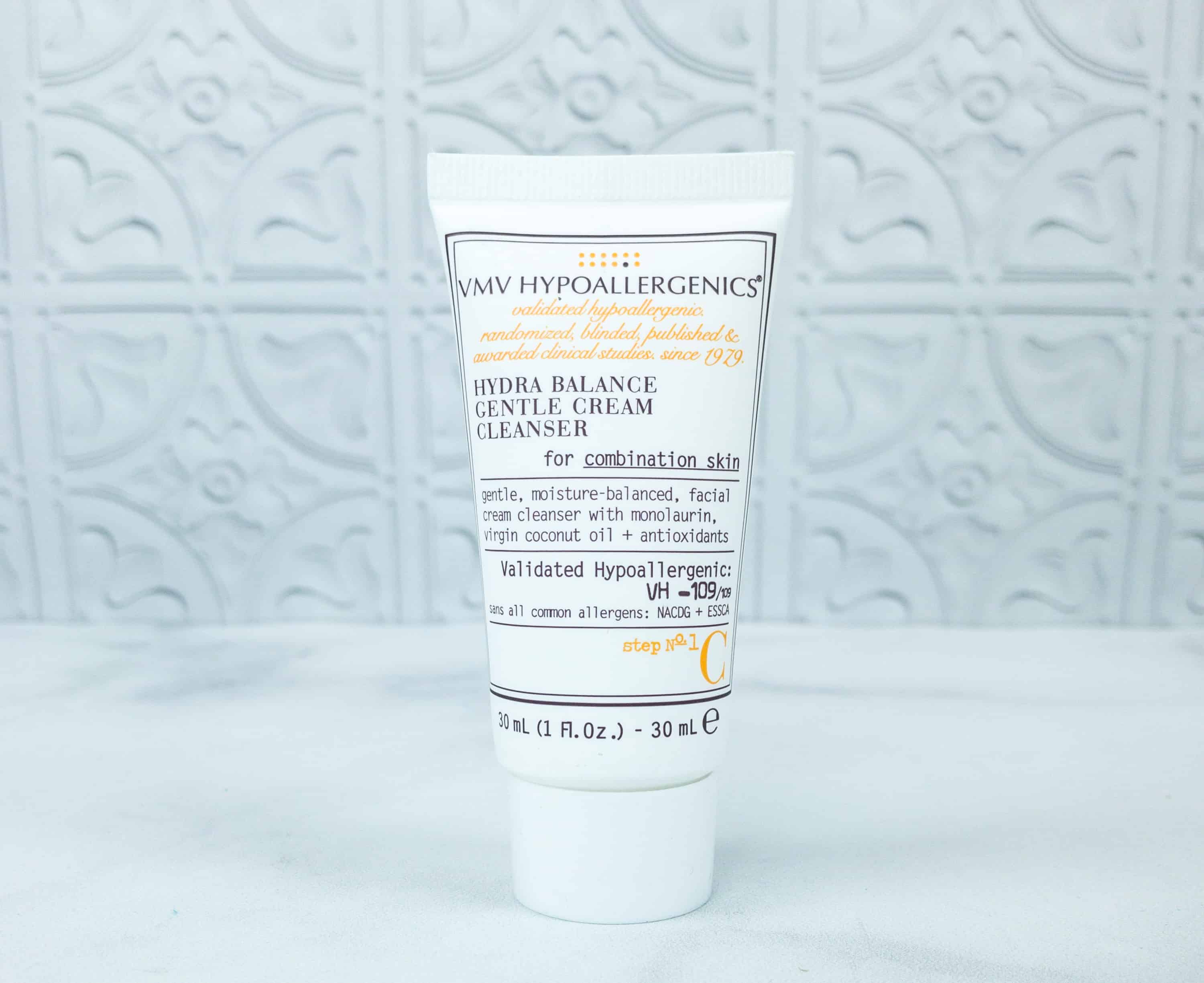 VMV Hypoallergenics Hydra Balance Gentle Cream Cleanser ($4.75) This cream cleanser is quite gentle on the skin. It brings moisture, plus it is made from antioxidants and virgin coconut oil too. I love how my skin feels afterward because it doesn't leave any greasy residue. Bonus – it wasn't scented. This kind of product is great for me.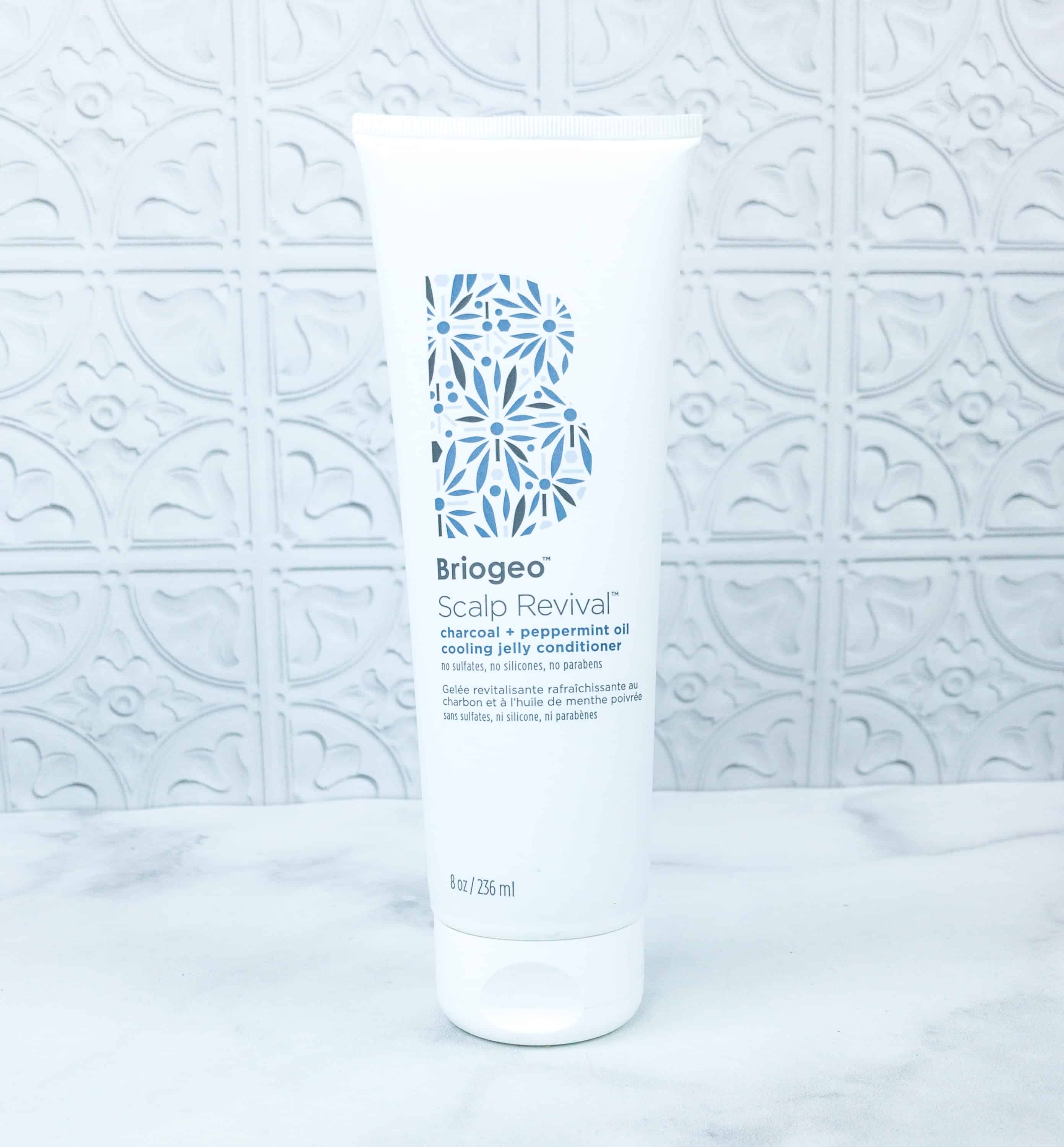 Briogeo Scalp Revital Charcoal + Peppermint Oil Cooling Kelly Conditioner ($36) Jelly conditioner is new to me, but this one looks really promising. For one thing, it is suitable for all hair types such as straight, curly, wavy, coiled, and even tightly coiled. I am surprised to find that it has combined several oils in it such as peppermint, spearmint, and tea tree oils which I think are impressive because of their soothing properties. It does provide relief from the dry, itchy, and flaky scalp. The presence of mint does help deliver cooling sensation which I like the most. The best part? It doesn't weigh my hair down! But… really for a scalp treatment, I'd prefer getting the shampoo if I had to pick one. A bit odd!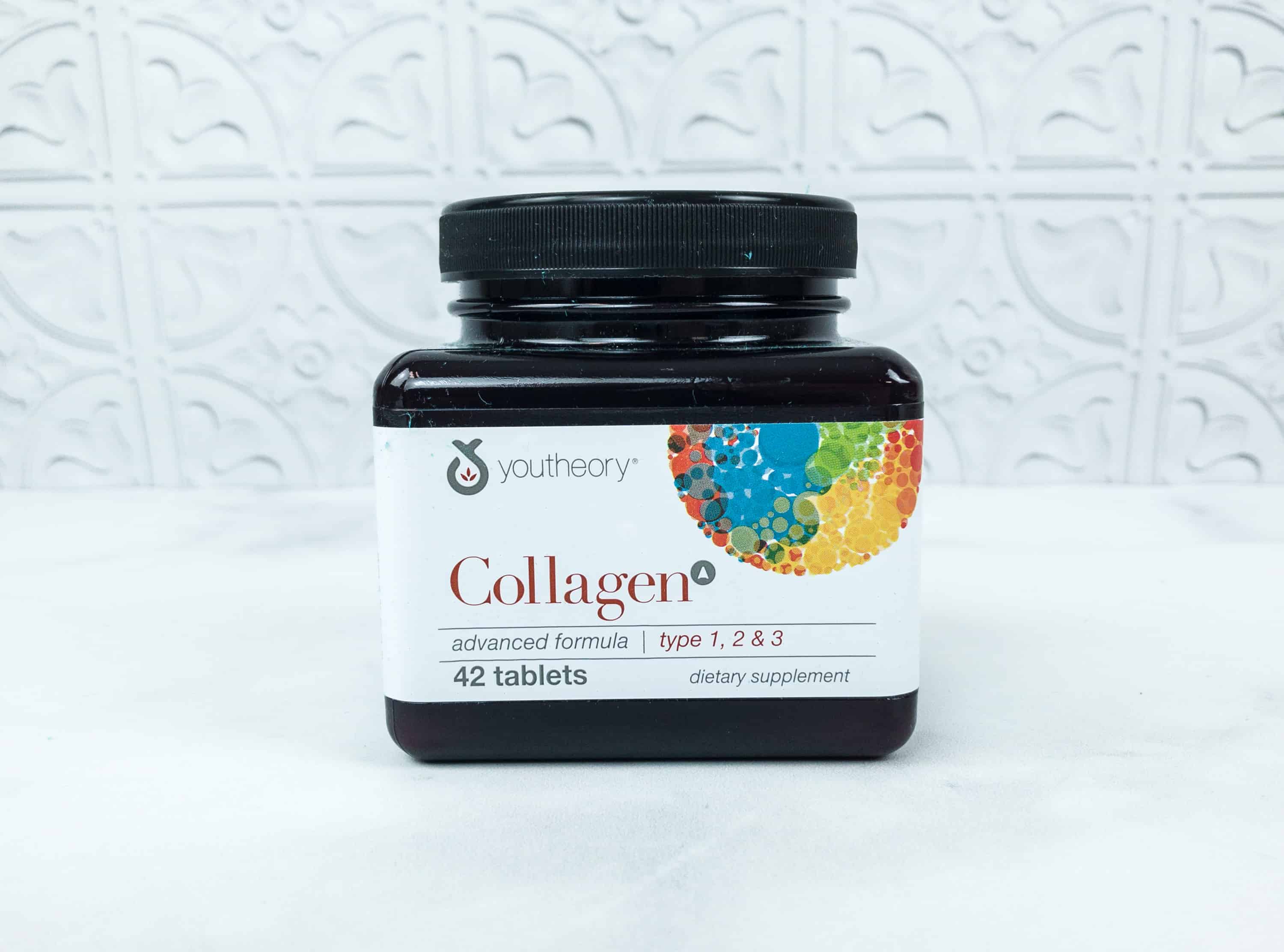 YouTheory Collagen Advanced Formula ($2.04) These tablets deliver an extra boost in terms of collagen production. It's a dietary supplement that contains up to 18 amino acids that support connective tissues in the body.
It also comes with vitamin C (100% of your RDA), but you have to take 6 of those honking pills. I… think I'll stick with it in a smoothie?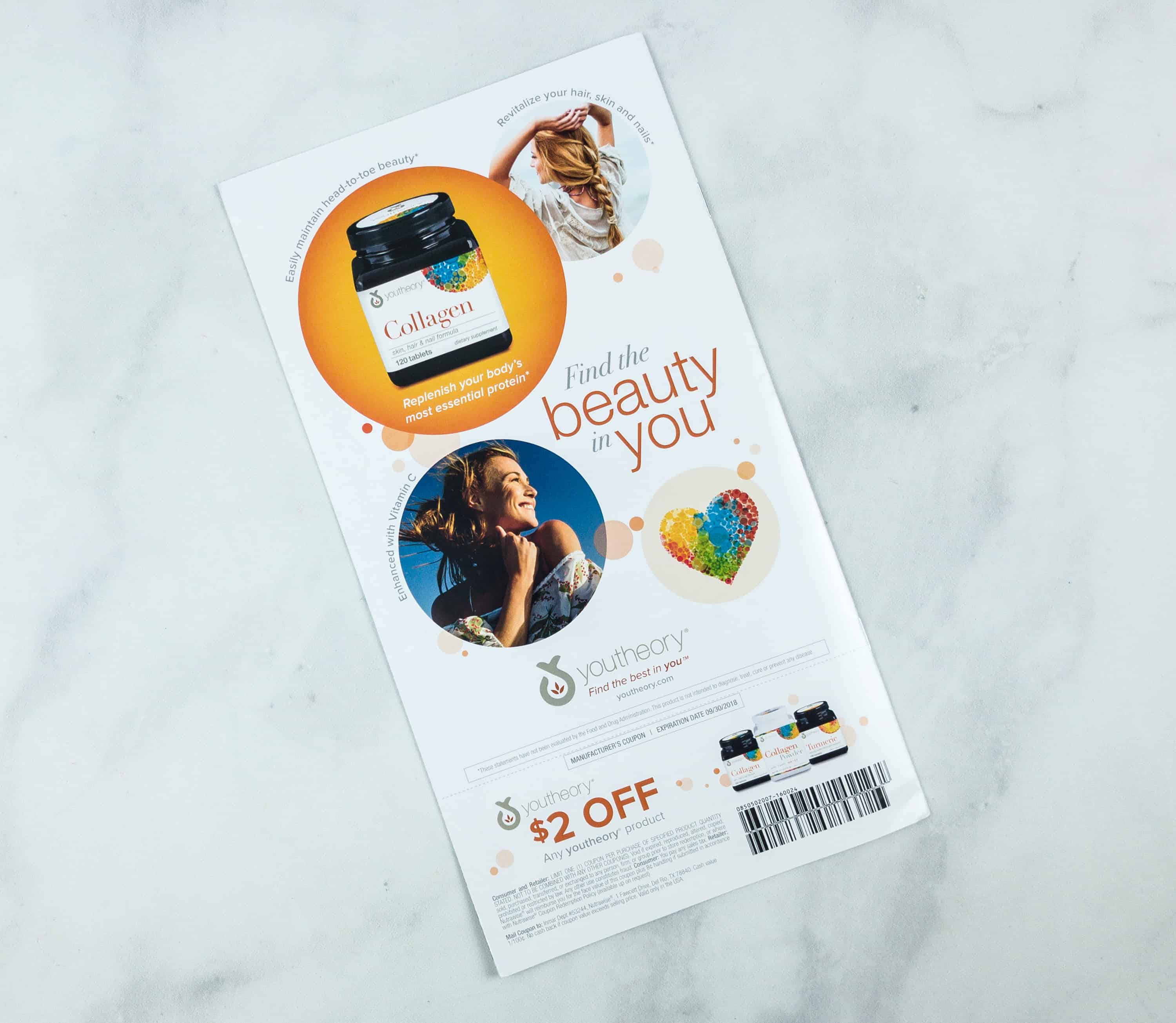 They also included a $2 off coupon from YouTheory.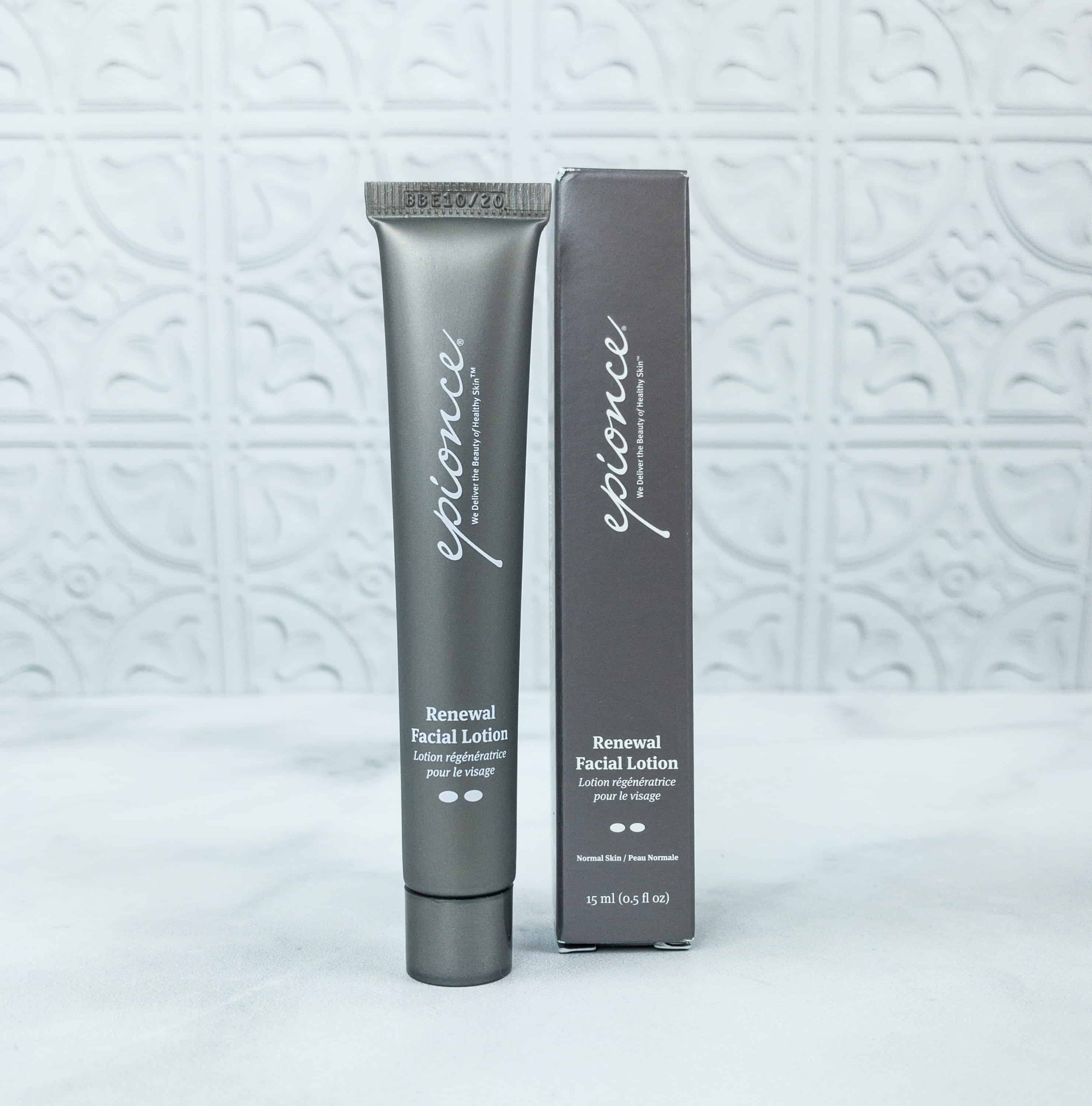 Epionce Renewal Facial Lotion ($28.20) This facial lotion comes in a light formula that gets easily absorbed by the skin. It's a great product as it eliminates the presence of lines, wrinkles, and other elements of aging. Ingredients include hydrating meadowfoam extract, anti-aging apple fruit extract, and calming safflower seed oil. It's paraben free and sulfate free. Unfortunately it had a citrus scent, which doesn't work well with my face – it makes my eyes tear up.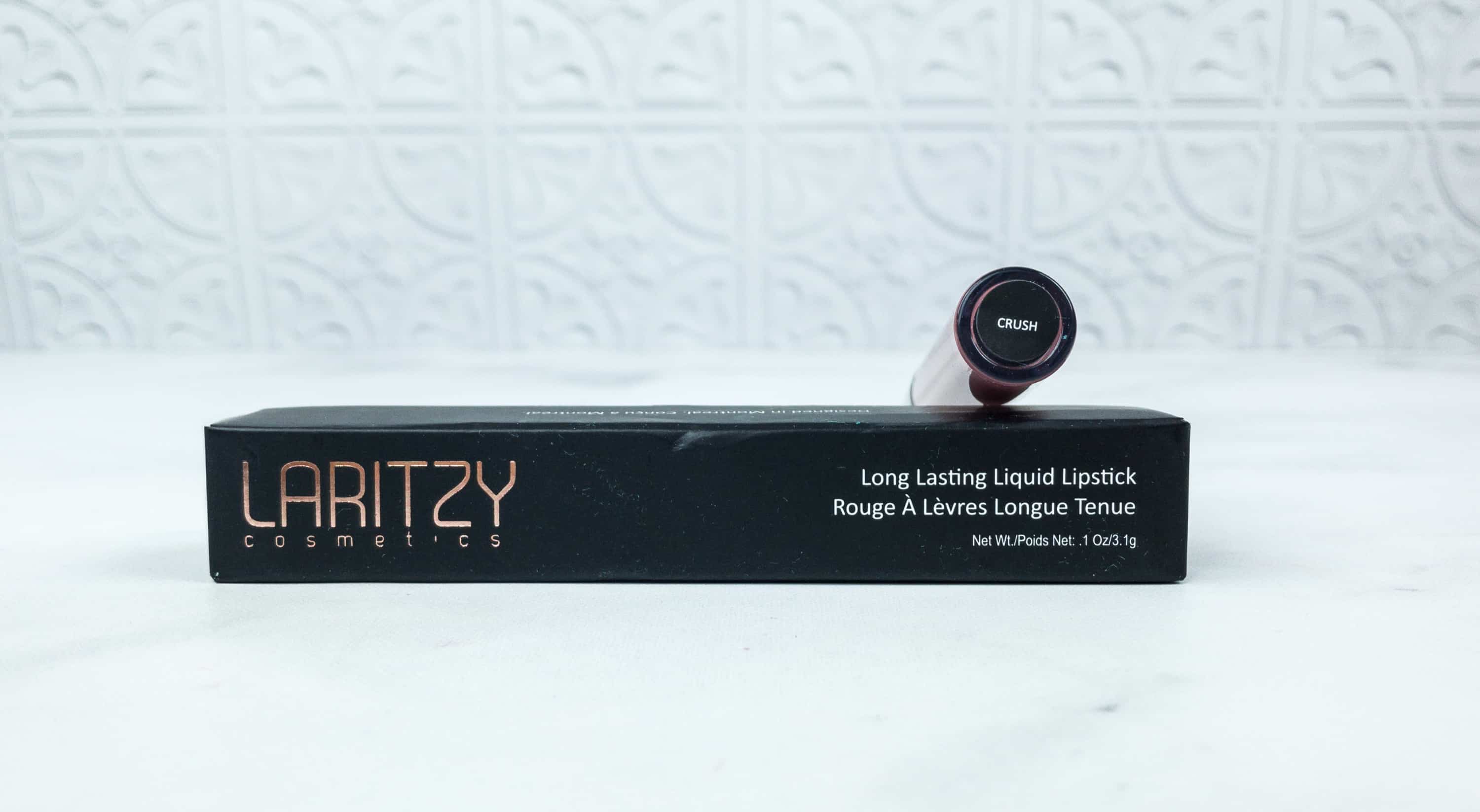 LARITZY Long Lasting Liquid Lipstick ($20) I got the liquid lipstick in Crush, a brown shade with a mauve undertone. It's well pigmented and non-drying.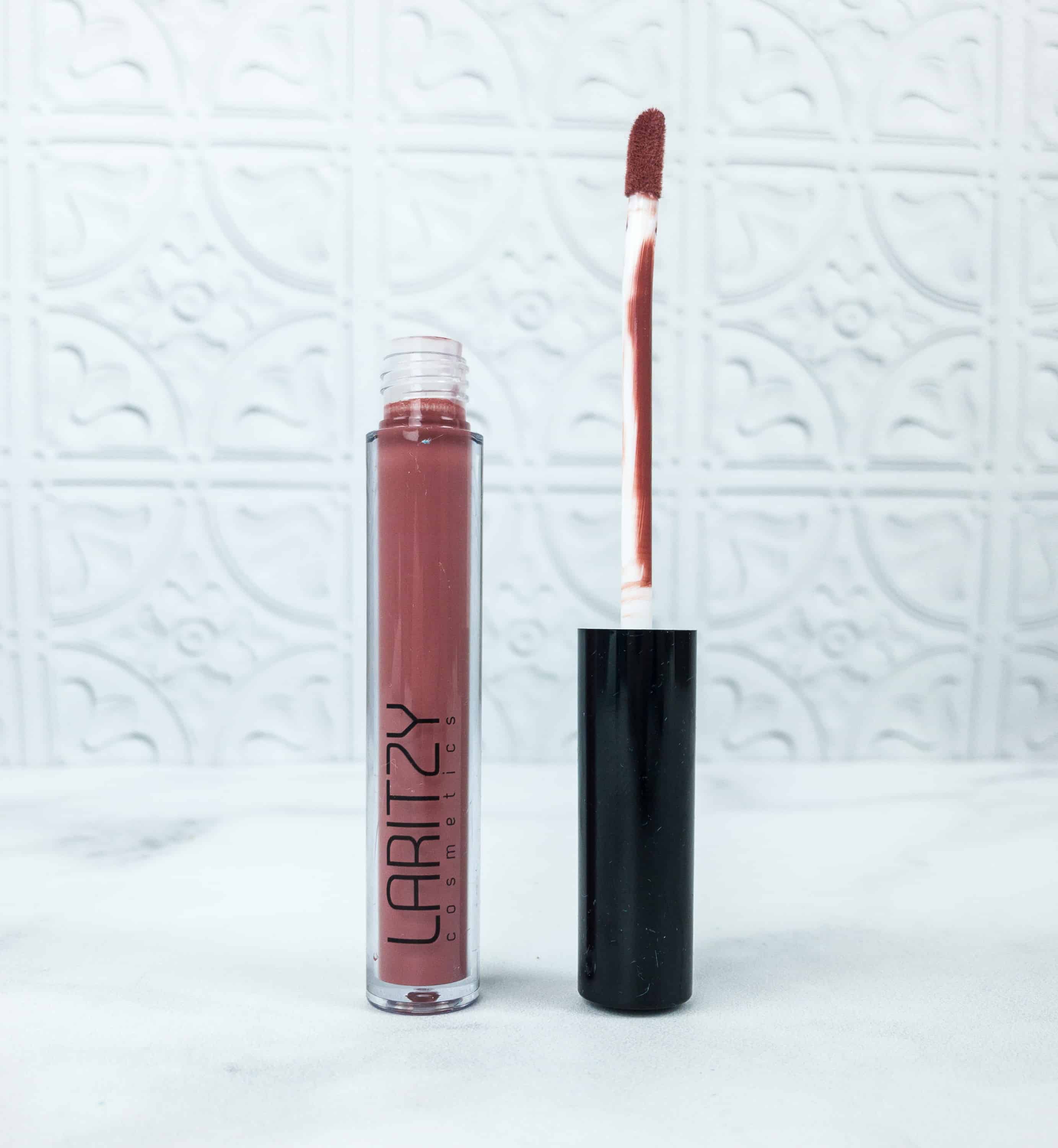 No need to retouch every hour or two because this one stays on well. The sponge tip applicator makes it easy to spread. I wasn't excited about this – LaRitzy seems to be one of those makeup brands that's only in boxes (no surprise there – they used to be a makeup sub!).
New Beauty Test Tube box comes with several useful products that make me feel like a pampered princess. Everything feels good on my skin because they are not loaded with chemicals plus they are lightweight too. Even the eyeshadows have collagen in them so everything was really true to the typical curation. I came up with a value of about $145 – really great value and a fun box, even though it wasn't my favorite NBTT ever I appreciate the focus on protecting and healing your skin!
What do you think of this month's New Beauty Test Tube?