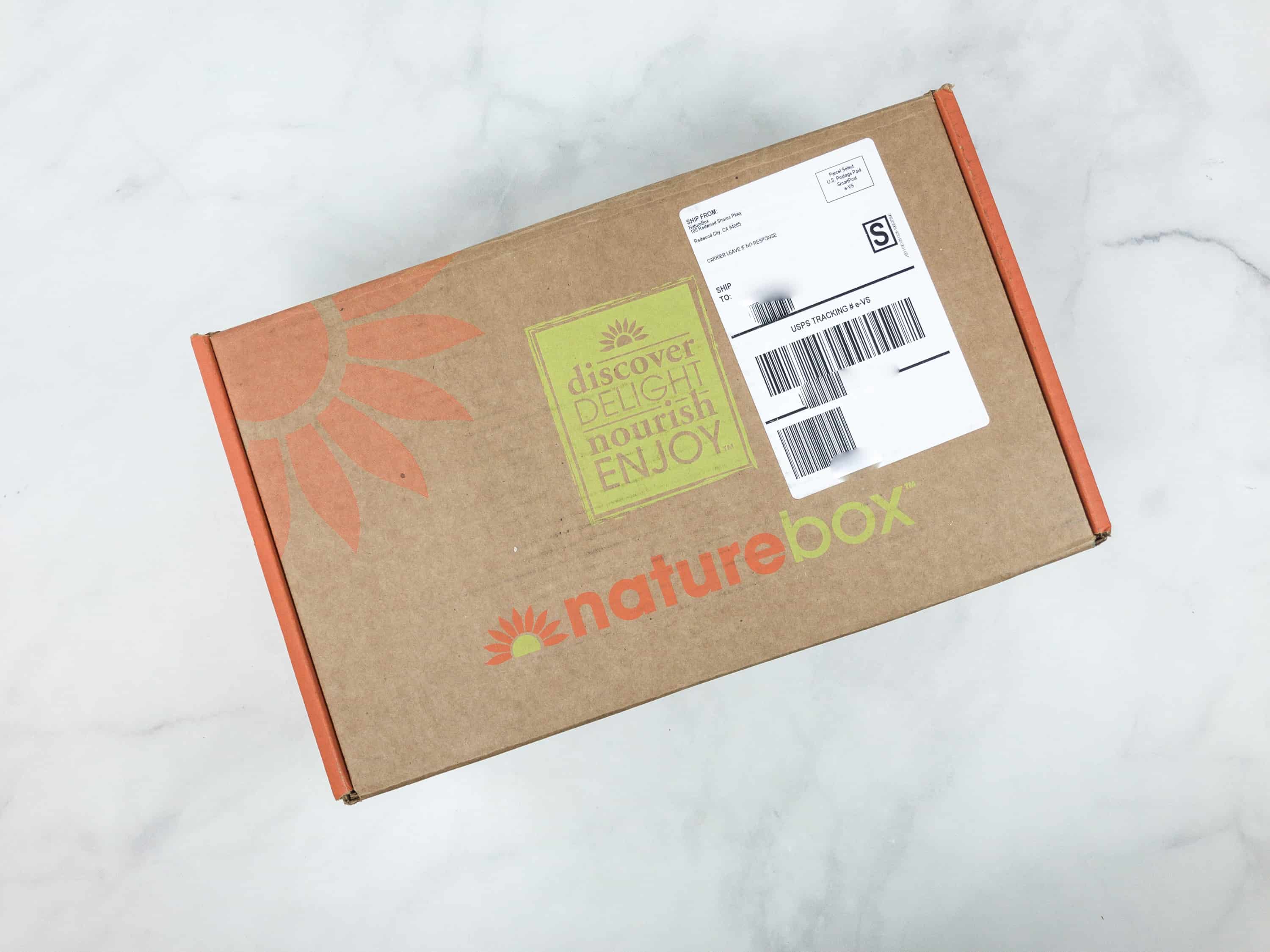 NatureBox is a monthly snack delivery box. While they previously had a subscription, they now offer a membership option instead of the monthly subscription. In this new scheme, your first 14 days of membership is FREE, and after that, NatureBox is $5 per month, with that $5 being credited towards your purchases. The credit expires monthly.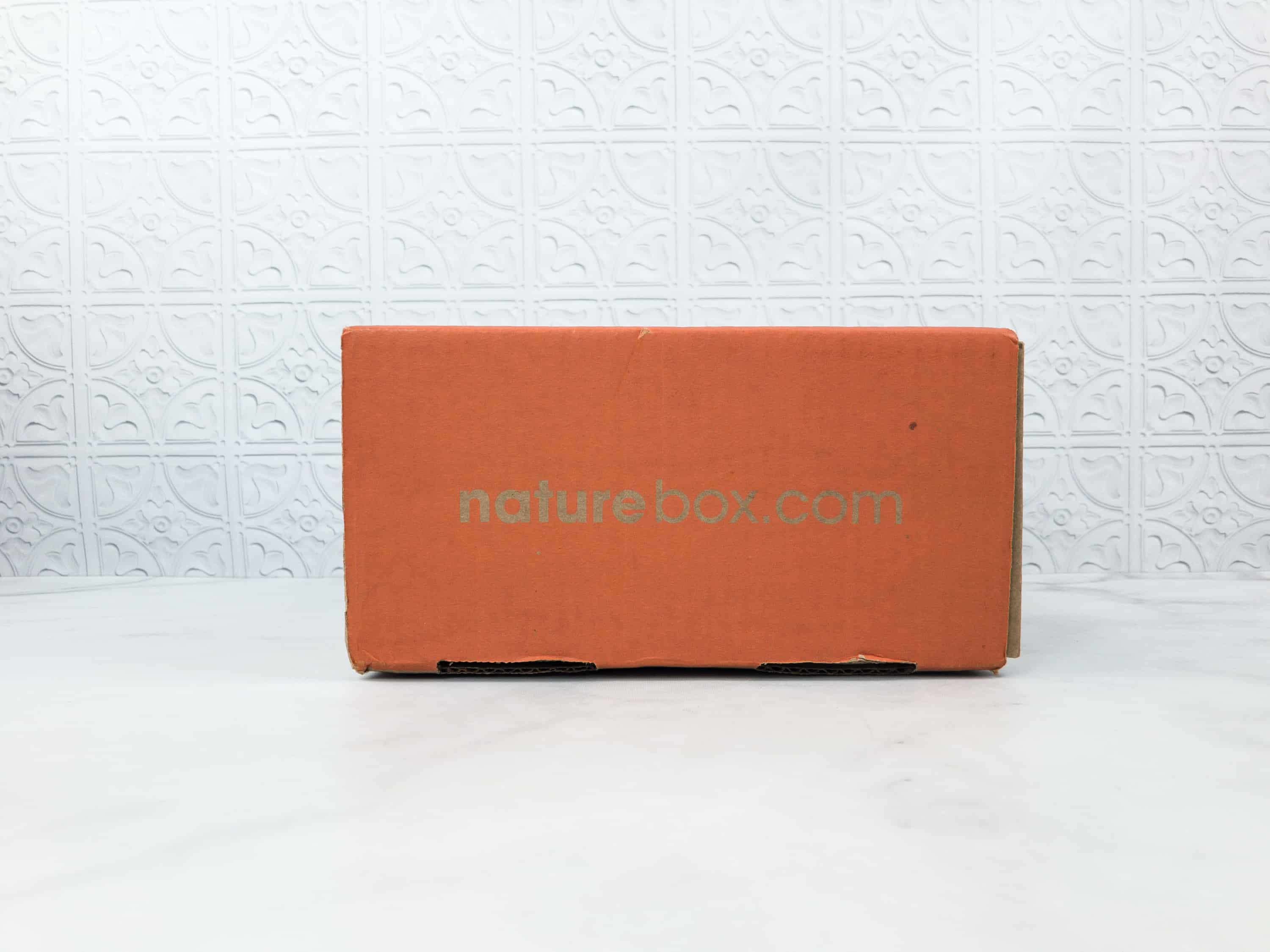 All NatureBox snack meet these criteria, and many are vegan, non-GMO, and gluten-free.
Simple ingredients
No artificial junk (colors, flavors or sweeteners)
No high fructose corn syrup
No hydrogenated oils
No MSG
Less than 200 calories per serving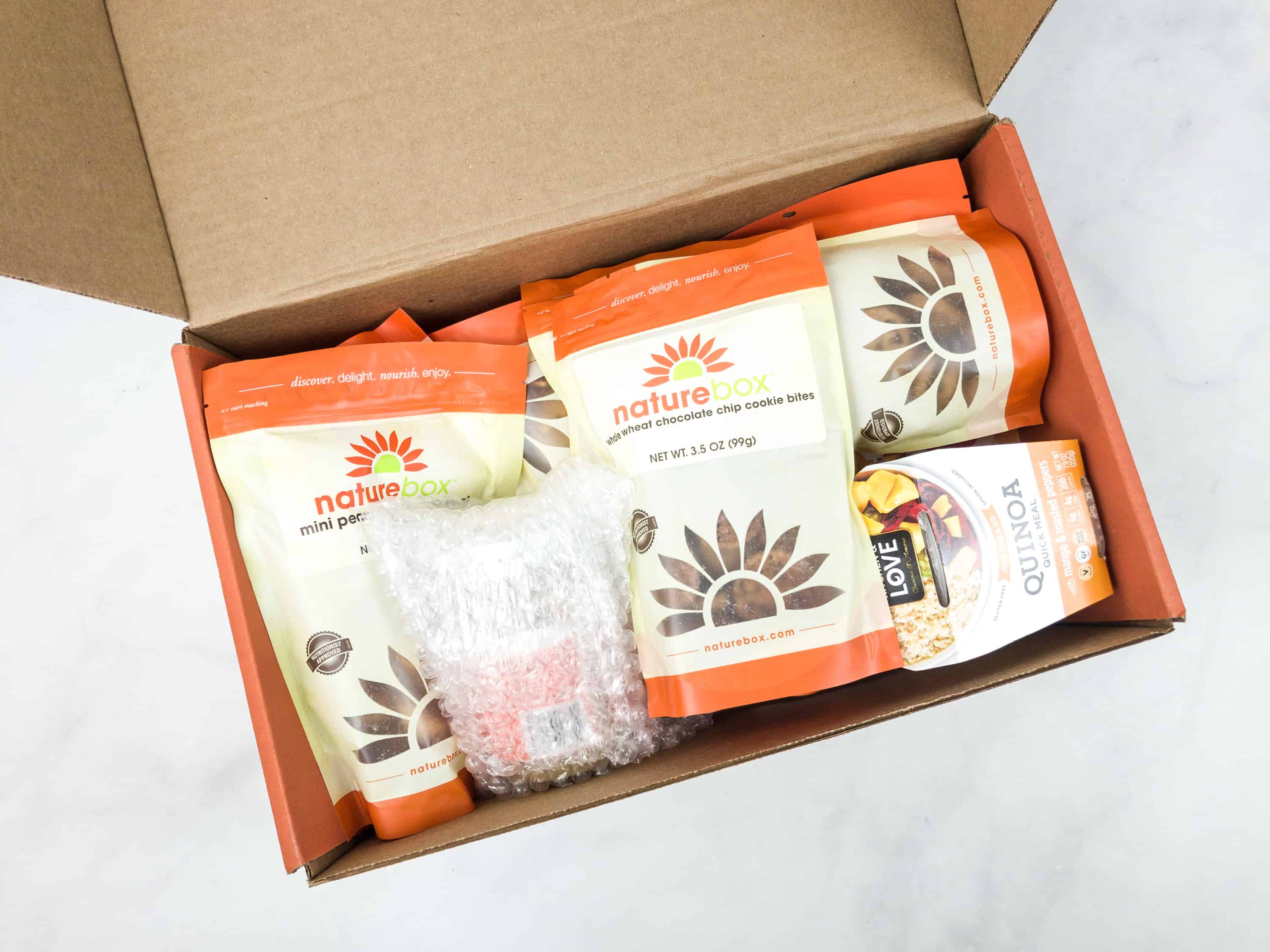 DEAL: Join NatureBox Club today and get your first 14 days free and free shipping on $25! There are often additional promotions that apply on top of the everyday member discounts – see our Naturebox coupons to find the latest deal!
OR get a free box when you pick up the Naturebox FREE trial offer!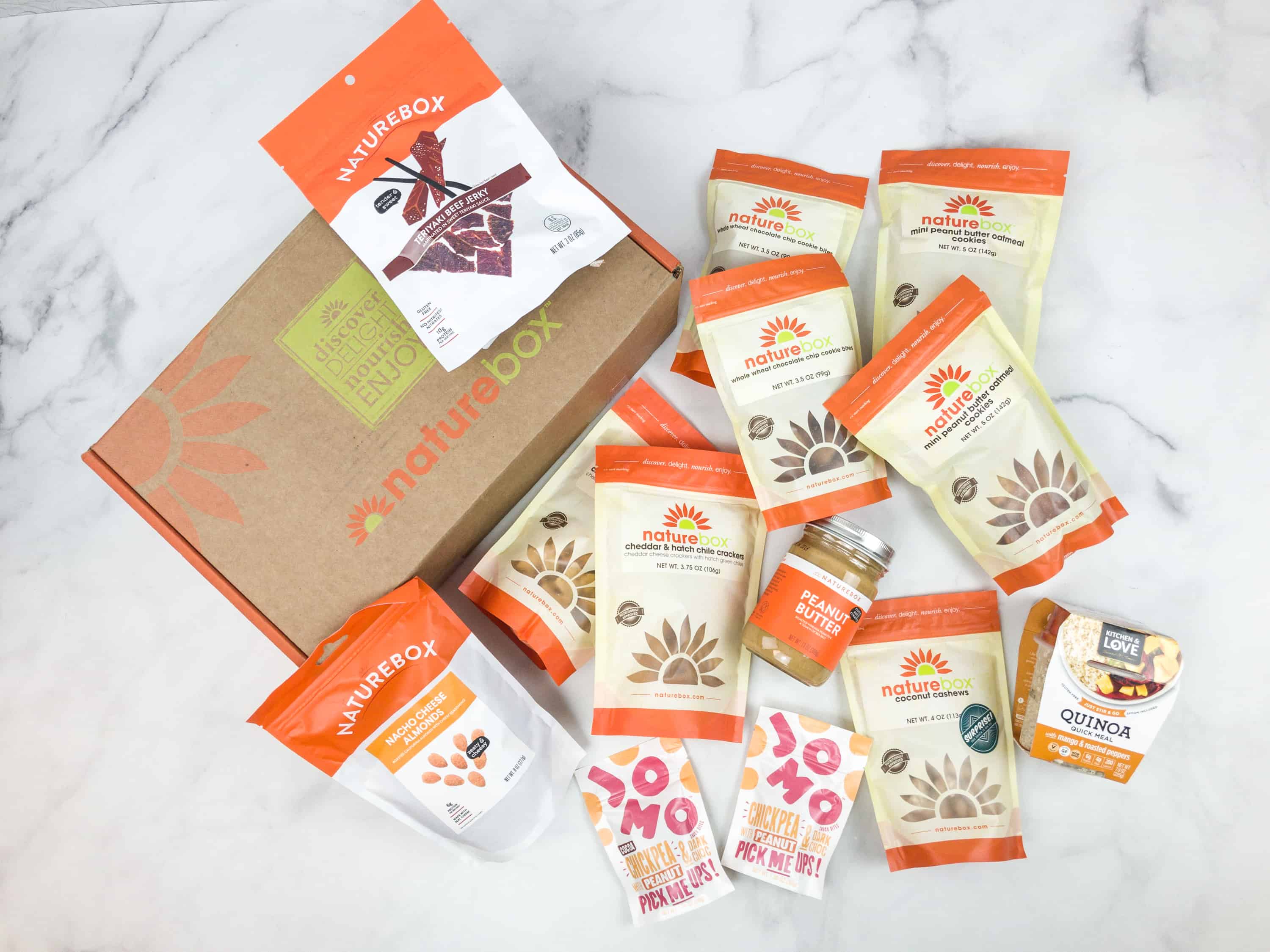 Everything in our box – we selected all the items for our delivery.
Naturebox Peanut Butter ($7.99 retail; $4.49 with member discount) The texture and flavor of this peanut butter is just perfect for our PB&J cravings!
There's no sugar added yet the flavor is fantastic! The hint of saltiness is well balanced with its creamy and nutty taste.
It contains only peanuts and sea salt, and only has 190 calories per serving! It reminds me of the peanut butter you can grind for yourself in some stores — no thickeners or emulsifiers, just peanutty goodness!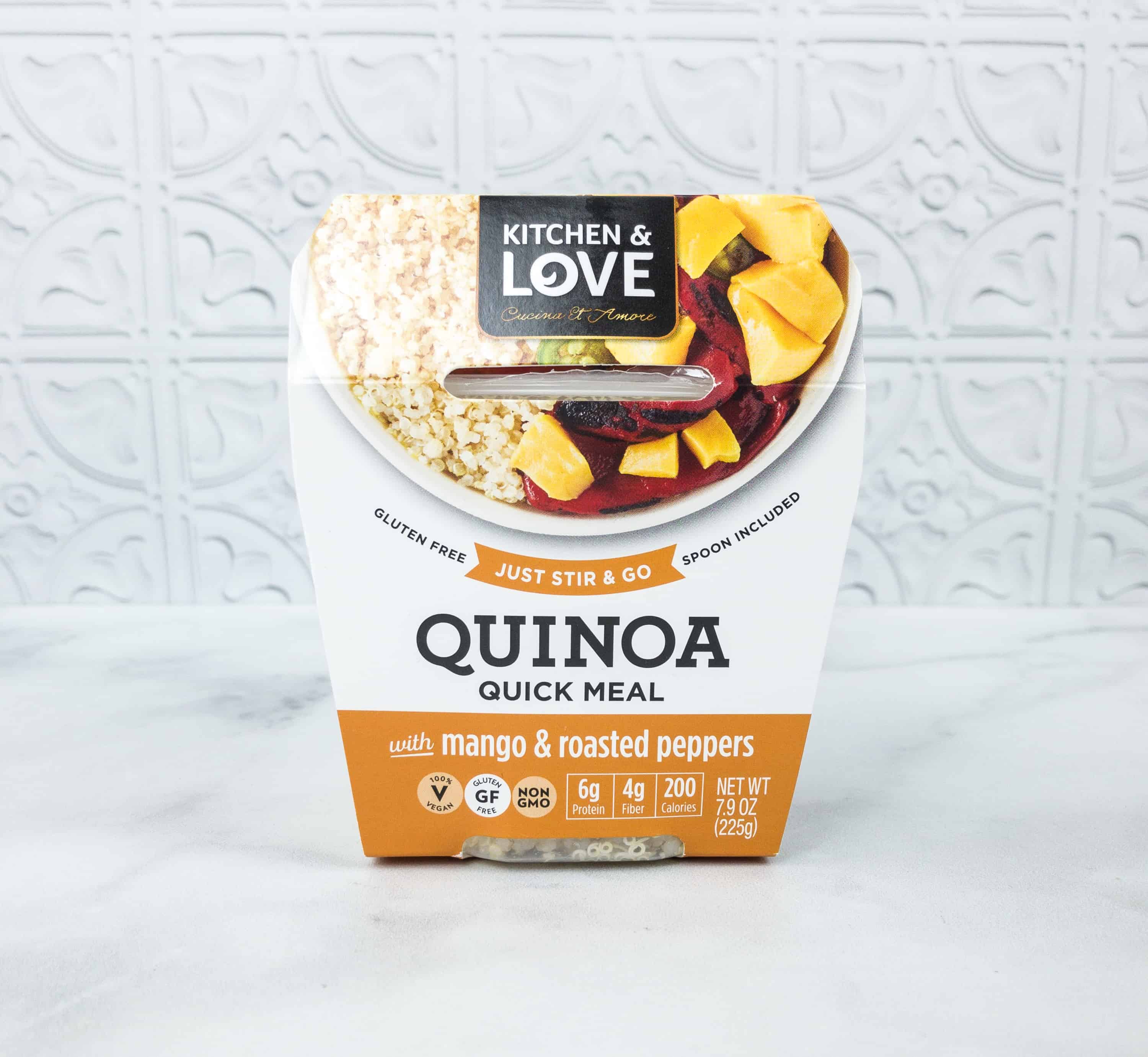 Kitchen & Love Quinoa Quick Meal ($3.99) – SIMILAR ITEM – Cucina & Amore Quinoa Meal ($3.99 with member discount) This quinoa meal pack comes very handy in a microwavable cup, and they even included a spork!

The gluten-free cooked quinoa includes mango and roasted pepper to mix in. There's no need to add water or even refrigeration. Just mix it all up and dig in!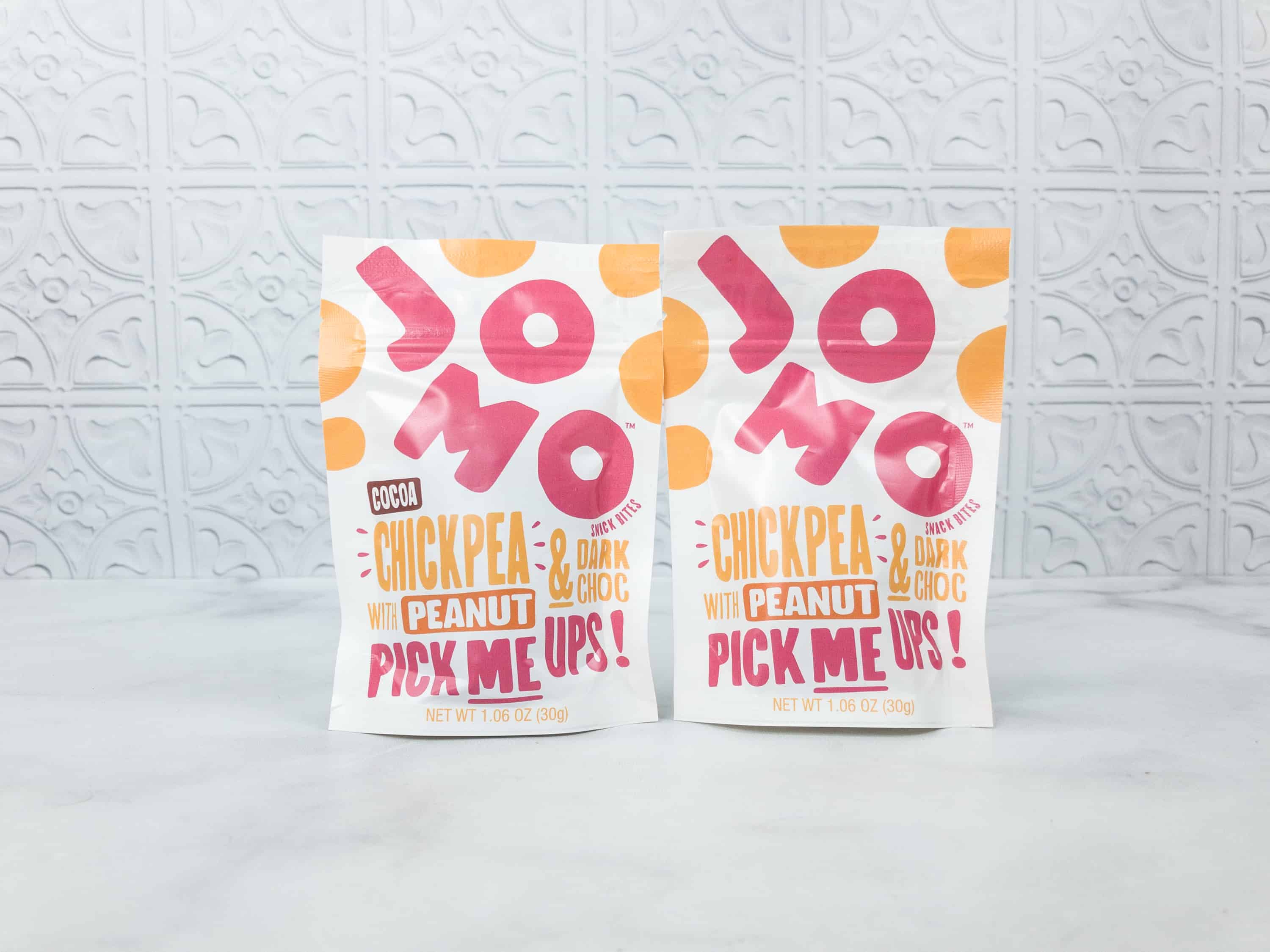 JOMO Cocoa Chickpea & Dark Choc With Peanut Snack Bites – These dark choco-centered chickpea shells are really fun to eat!
We got two variants of these fun bites. One has the classic chickpea shell with a hint of cinnamon and vanilla, while the other gives an extra chocolatey taste as it comes with a crunchy cocoa shell.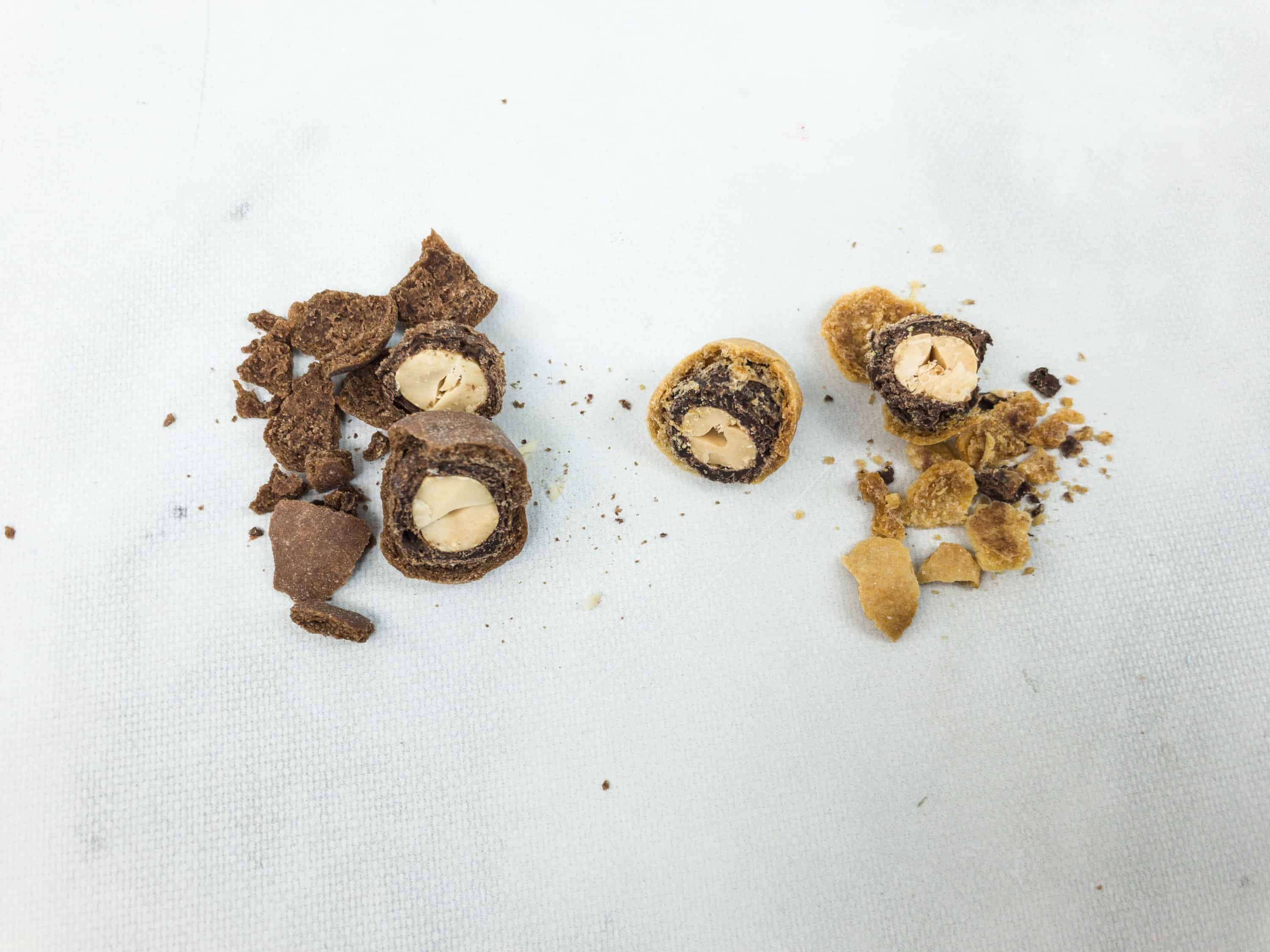 The crunchy shell is perfect with the nutty and chocolatey center. I love the combination of textures on this one too! Chickpeas? No way! I couldn't taste them, and they provided a perfect texture for the shell.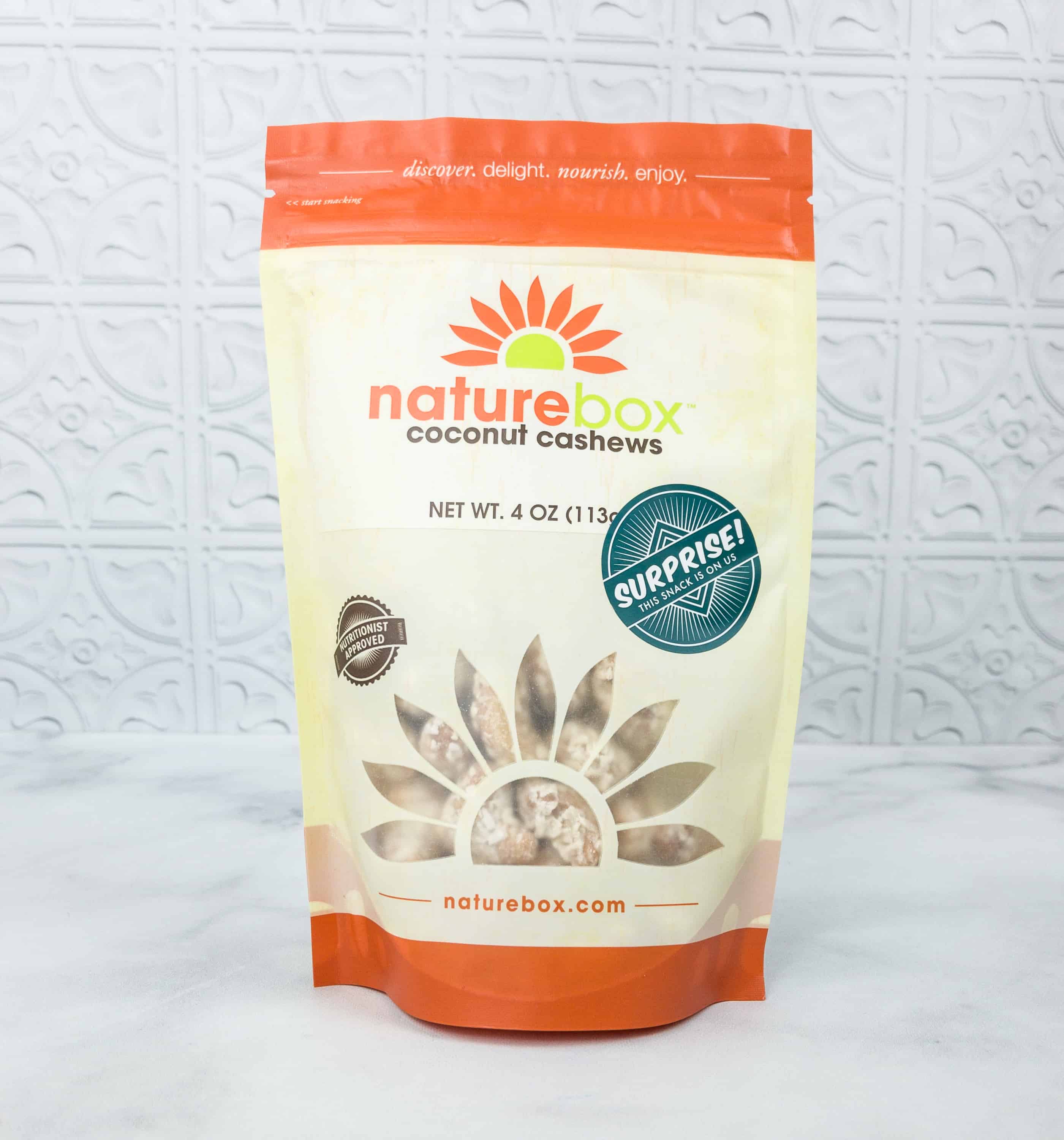 Naturebox Coconut Cashews – It's another pack of nutty goodness and delicious crunchy bites that we really love!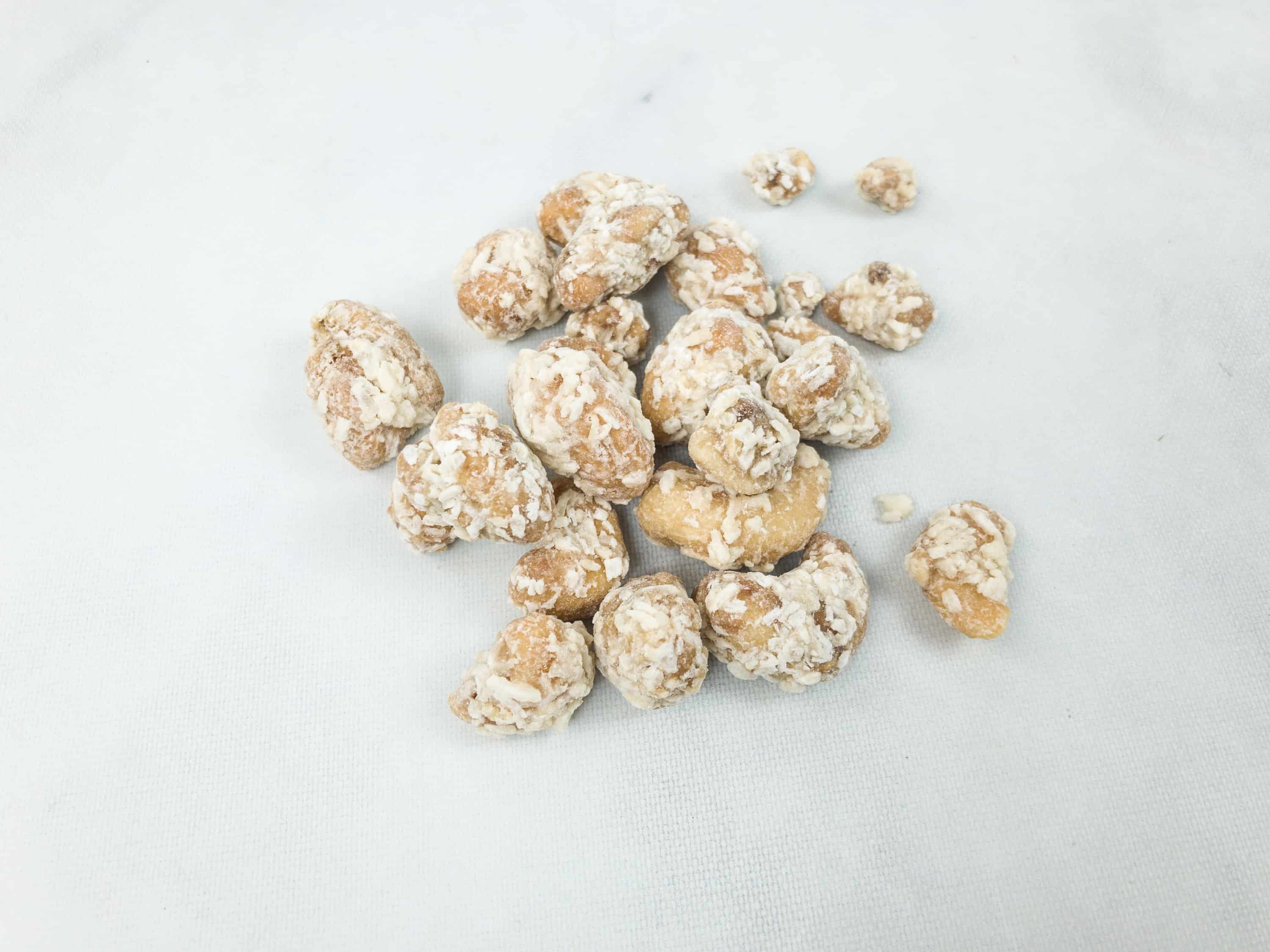 These bites are made of cashews, cane sugar, coconut, rice syrup, natural flavor, and salt. The coconut added texture to the crunchy cashews and gave it a distinctive taste that you can only get from coconut. These are sweet, tender, crunchy perfection!
Naturebox Nacho Cheese Almonds ($10.99 retail; $7.99 with member discount) To balance the nutty snacks, we got a cheesy one!
The almost bland almonds are sprinkled with salty and tangy cheese, definitely a good balance of flavor!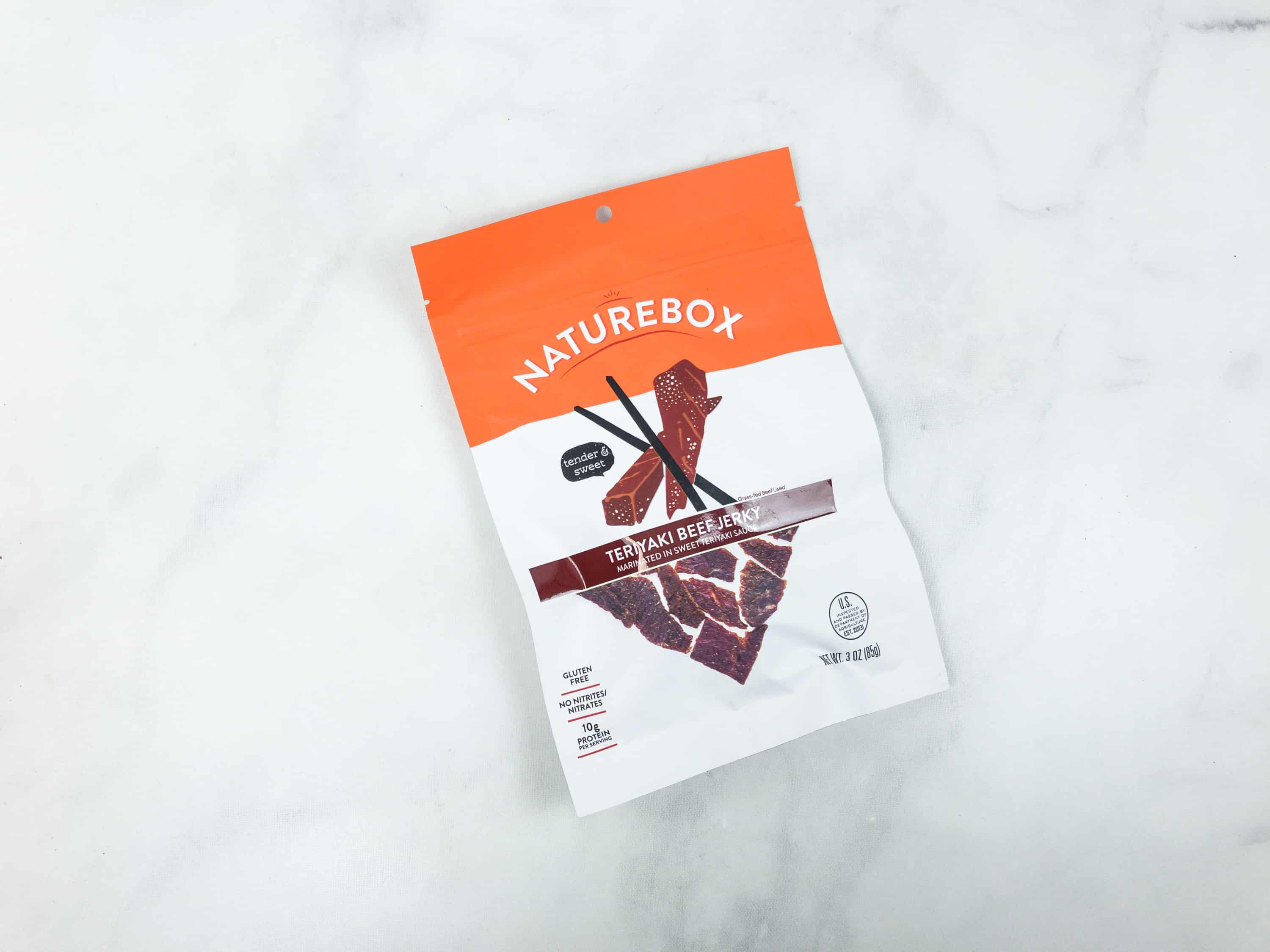 Naturebox Teriyaki Beef Jerky ($6.99 retail; $5.99 with membership discount) The jerky comes in a classic teriyaki beef flavor, made of ingredients that are nitrate and gluten free.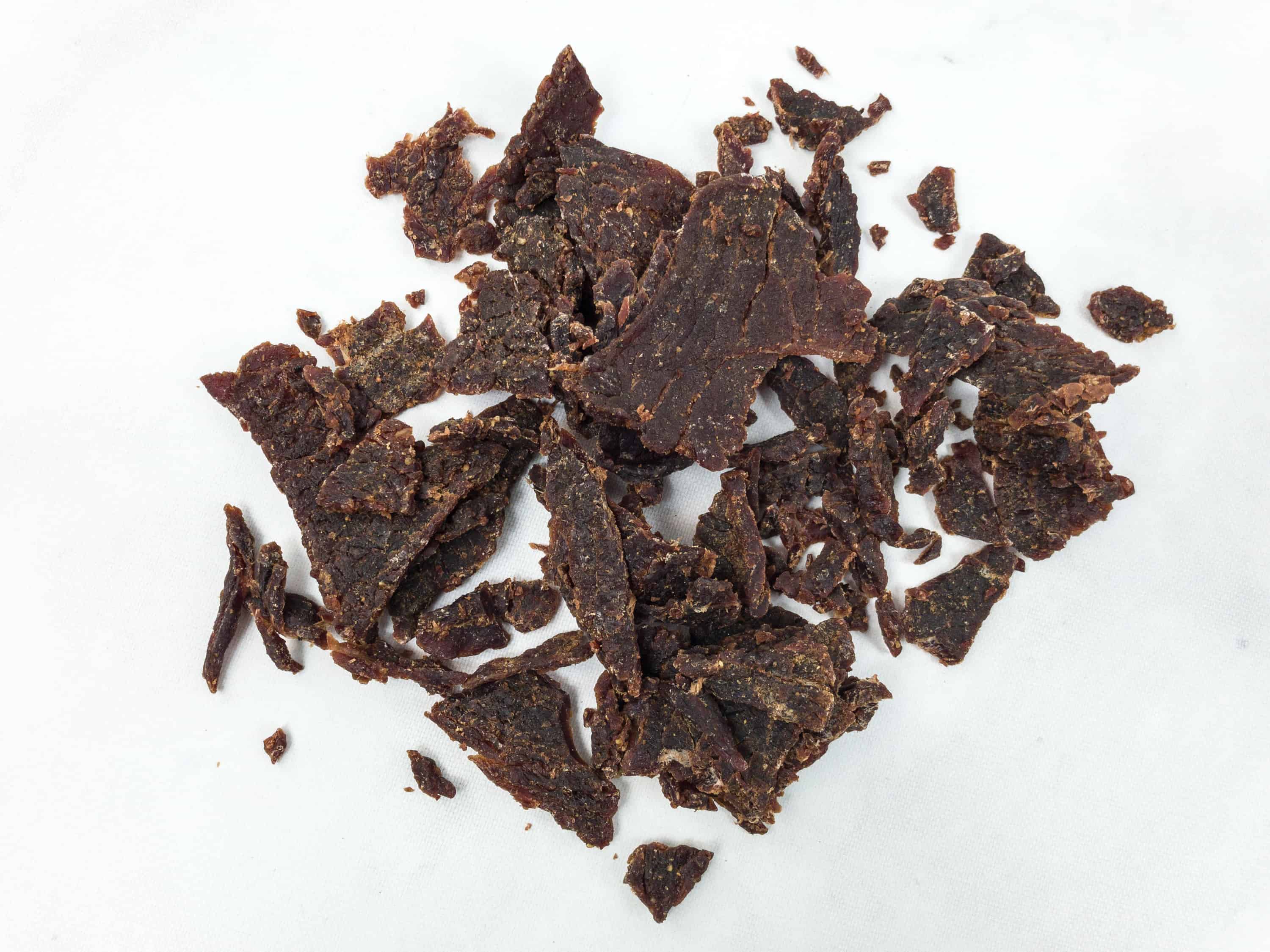 The beef is 100% grass-fed. Pineapple, garlic, and ginger made up the Teriyaki marinade — really delicious and tasty! I love this style of sweet and tender jerky. It has a bit of chew, but it isn't leathery or dry.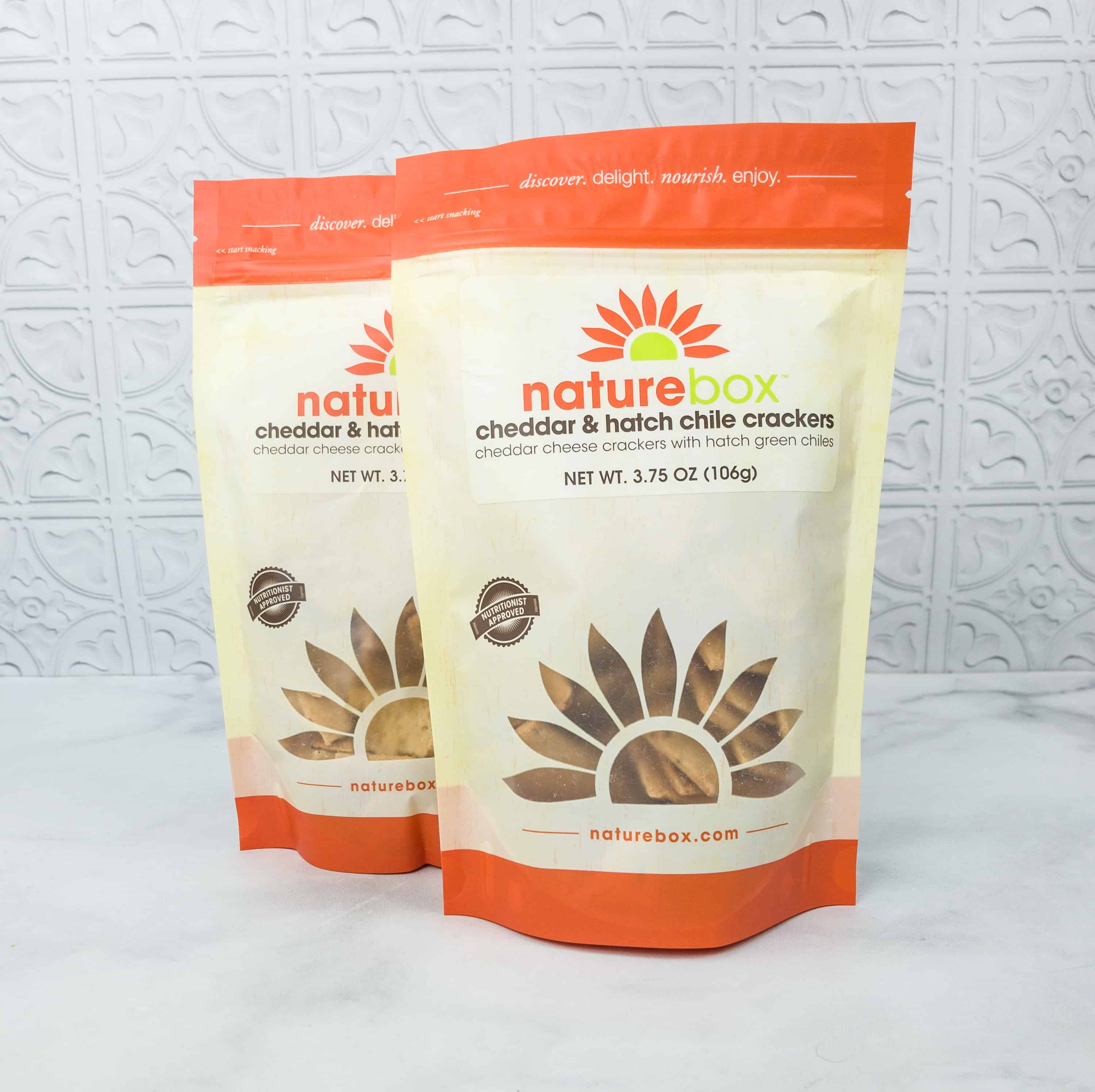 Naturebox Cheddar & Hatch Chile Crackers ($4.99 retail; $3.99 with membership discount) Classic cheese crackers with the distinctive taste of hatch chiles. It's really not your typical crackers! They have a pleasant, slightly buttery texture.
The crackers are hand-crafted with flour, butter, sharp cheddar cheese, and hatch green chiles. These coveted New Mexico chilies pack a serious green chile flavor that is milder than jalapeños. Dip them or eat them alone, they're really good!
Naturebox Mini Peanut Butter Oatmeal Cookies ($8.49 retail; $6.99 with membership discount for pack of 2) These oatmeal cookies are a handy snack for getting your PB fix without the mess of peanut butter.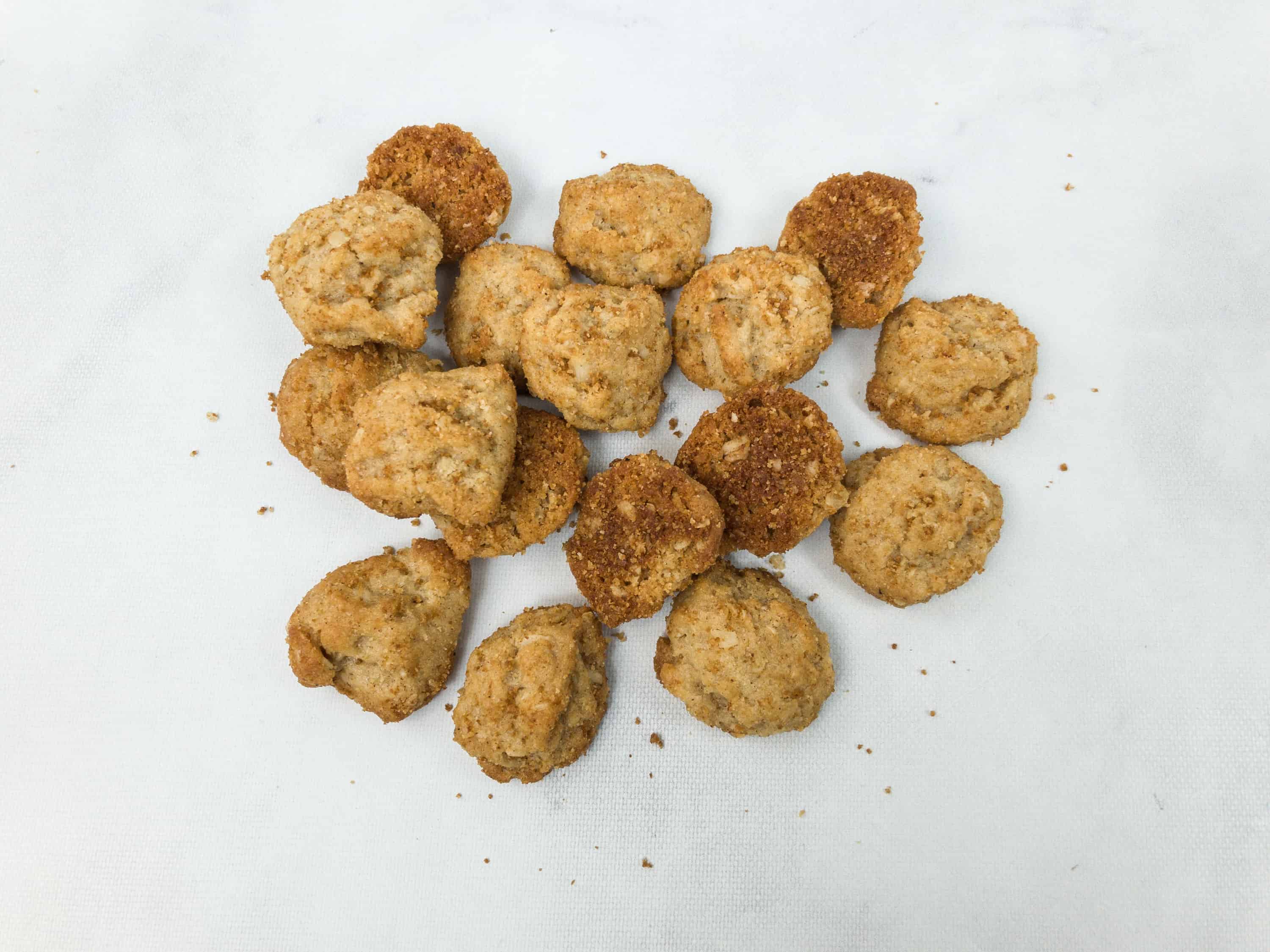 They're good for sharing as they come in easy-to-pop-in-the-mouth pieces. They have a superb oatmeal cookie texture.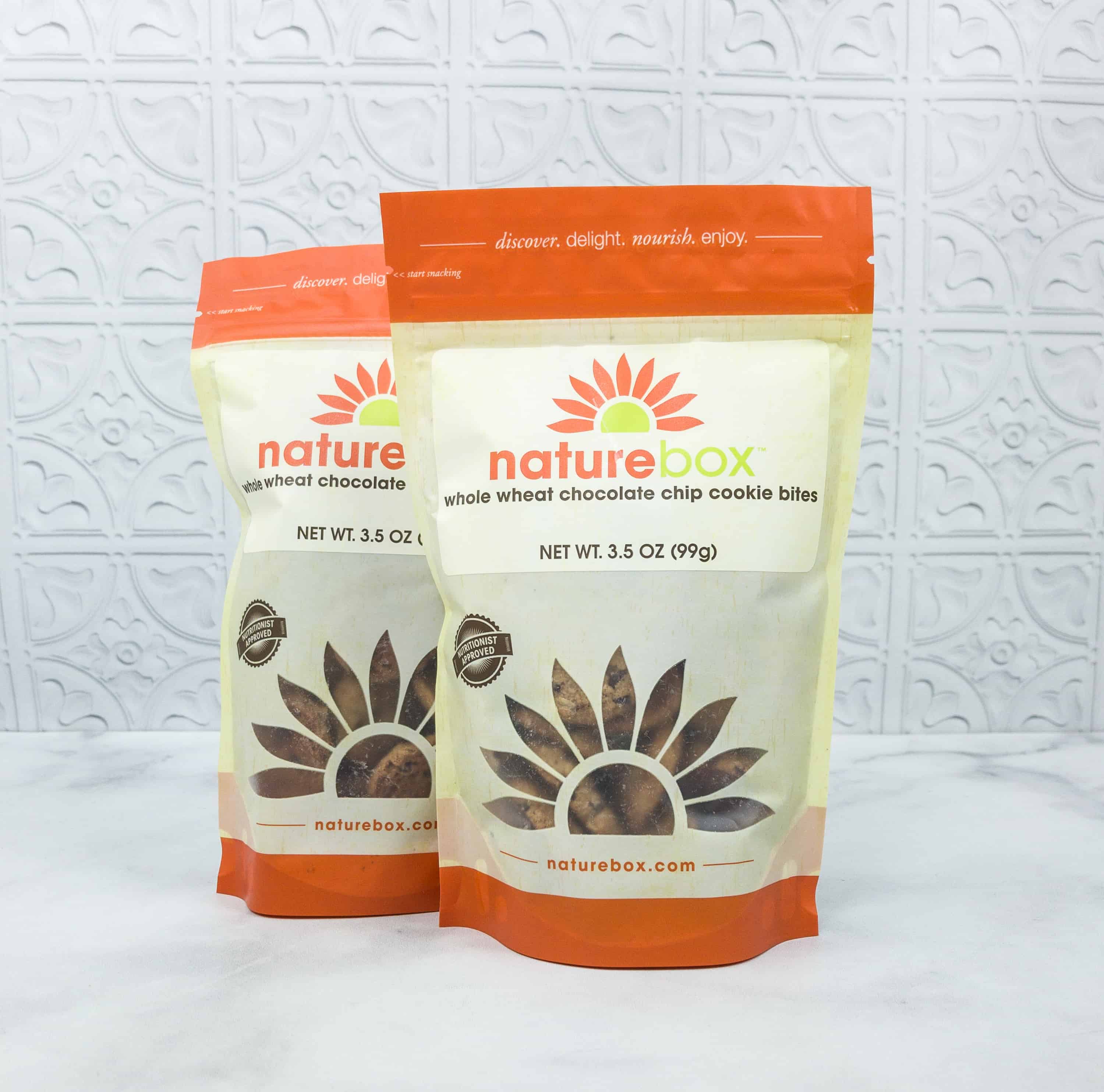 Naturebox Whole Wheat Chocolate Chip Cookie Bites ($7.59 retails; $6.99 with membership discount for pack of 2) We got another variant of the mini cookies, and they come with delicious choco chips!
The cookies are made of whole wheat, with an added with a treat of sweet and delicious choco chips. I'm glad we got two bags because they sure are addicting. The whole wheat gives them a noticeably heartier flavor than regular chocolate chip cookies, but it works well to balance the sweetness.
NatureBox made stocking up on snacks more fun and convenient, as they provide delicious and healthy snacks which come in easy-to-store and resealable packs. We love the mini cookies and the variety of nuts we got for this month. Another favorite is the peanut butter — its creamy consistency and melt-in-your-mouth goodness definitely call for a round or two of PB&J sandwiches! The kids love it, and it doesn't have any of the extra oils, sugars, or emulsifiers you see in store brands. We love our snacks this month and we're definitely getting more!
Which snack is your favorite?