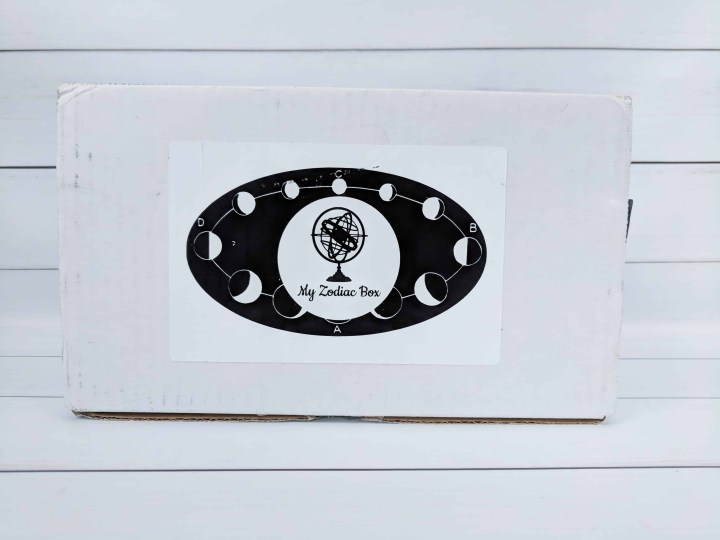 My Zodiac Box is a new personalized monthly subscription box where every items is tailored to your own zodiac. for $39.95 a month, you'll received 4-6 items, including jewelry, crystals, candles, home decor, stationery, beauty and wellness items centered around your astrological sign and birthday. When you first subscribe, you'll fill out a survey to know more about your zodiac and your personal preferences. This review was curated for a Pisces.
DEAL: Save $5 on your first month with coupon code HELLO5.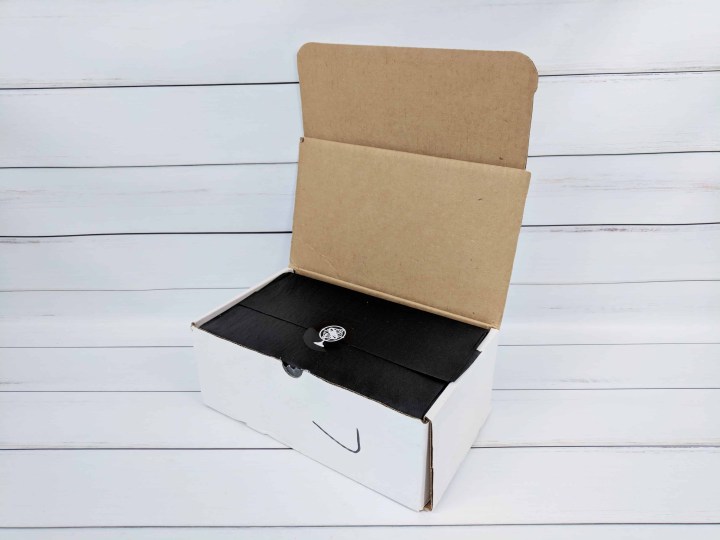 This box had shipping issues. Instead of being shipped before the end of May, for a June box, most of the subscribers received it in mid-June. Mine wasn't shipped before the second half of the month.
Everything in the box! I like how the information card design fits with the theme!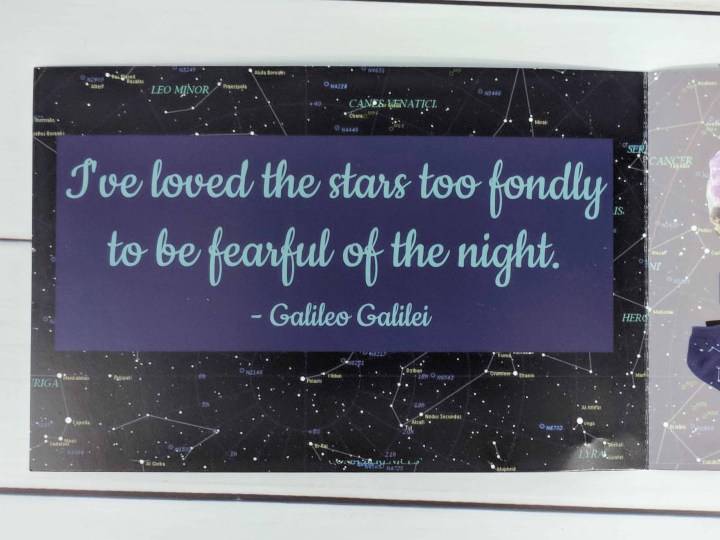 The information card is good for every box as everyone will receive the same items but designed for their sign. This month is all about the stars!
This month was heavy on the constellation design, but we still had two items tailored to our sign!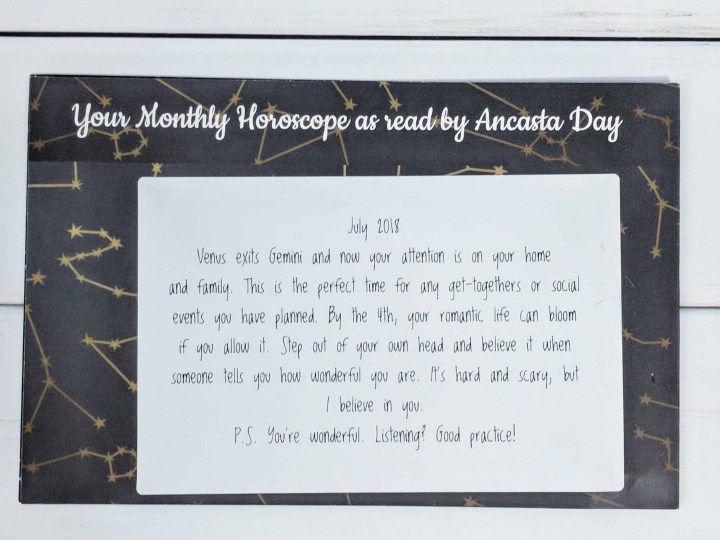 At the back of the card, our monthly horoscope is glued on.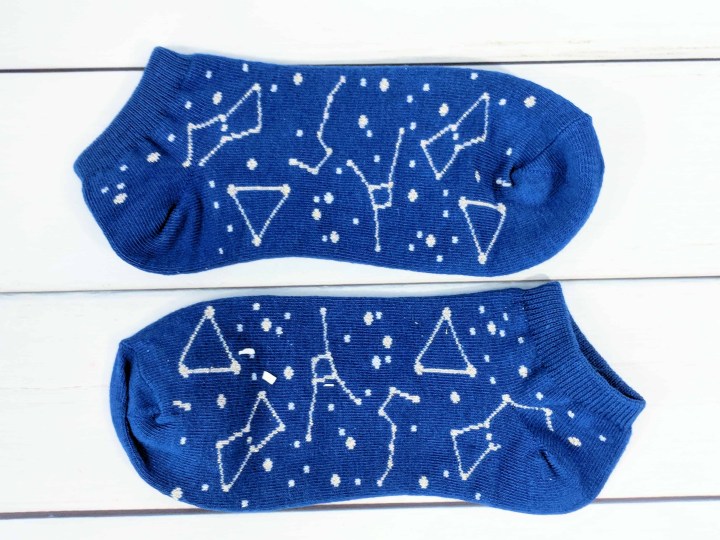 Constellation Socks. They are so cute! Only recently have I discovered the awesomeness of ankle socks, so I'm happy to get new ones in my collection! Based on the information card, I think that subscribers would have received these socks in either blue or black.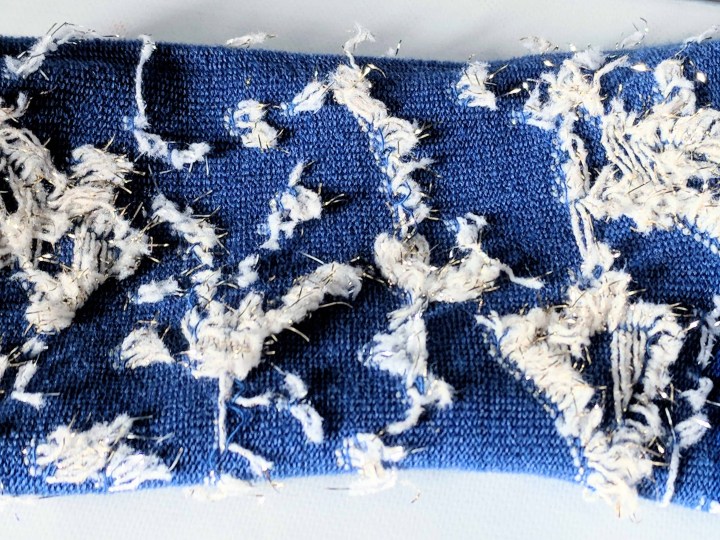 The constellations are sewn with white and silver thread through the blue socks. Even with my long feet, they fit nicely while still be a bit roomy. I love them!
Zodiac sign essential oil and Modern Alchemy Essential Oil Bracelet. Both are tailored to your personal sign. I'm a Pisces, so I received the "Water" bracelet with Sodalite and lava stones. Other options would have been Carnelian (Fire), Grey Agate (Earth), and Rainbow Fluorite (Air). I have tiny tiny wrists, so it's a bit big for me, but it'll fit nicely most of the people.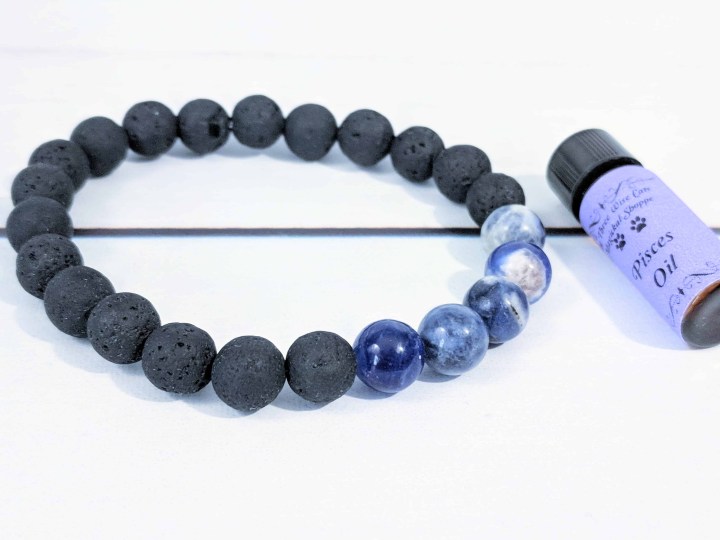 As for the essential oil, something is really familiar with it, but I have no idea what the scent is. It's spicy but earthy.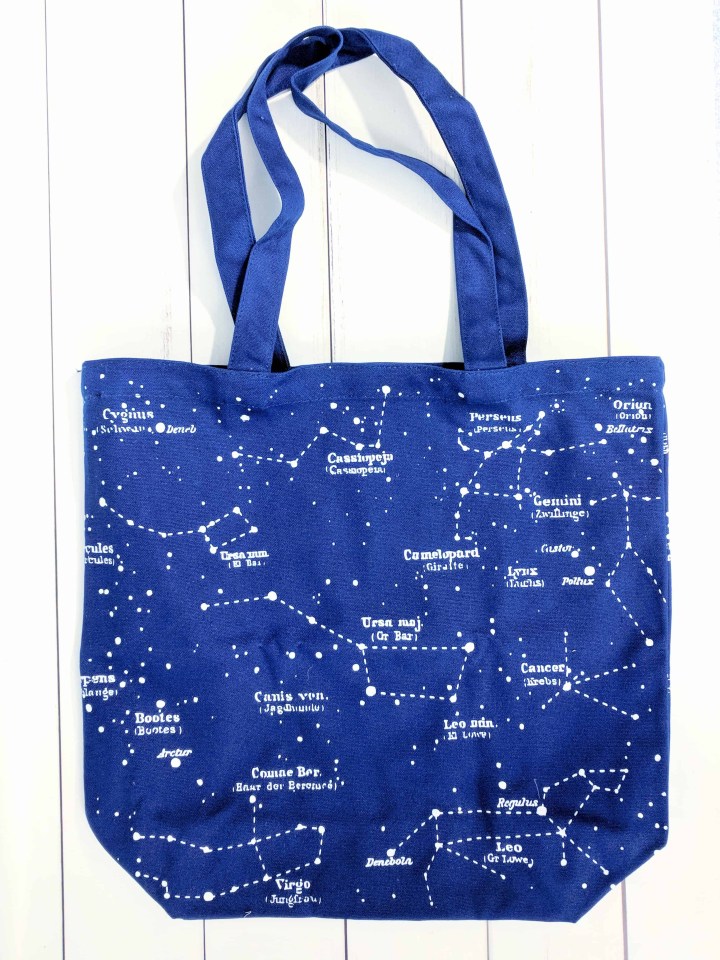 Constellation Canvas tote Bag. I love tote bags! In my area, we have to use reusable bags for any shopping we do, so I can't have enough! I keep some in the trunk of my car, smaller ones in my purse, and I also use some as a small gym bag or to tote my books around.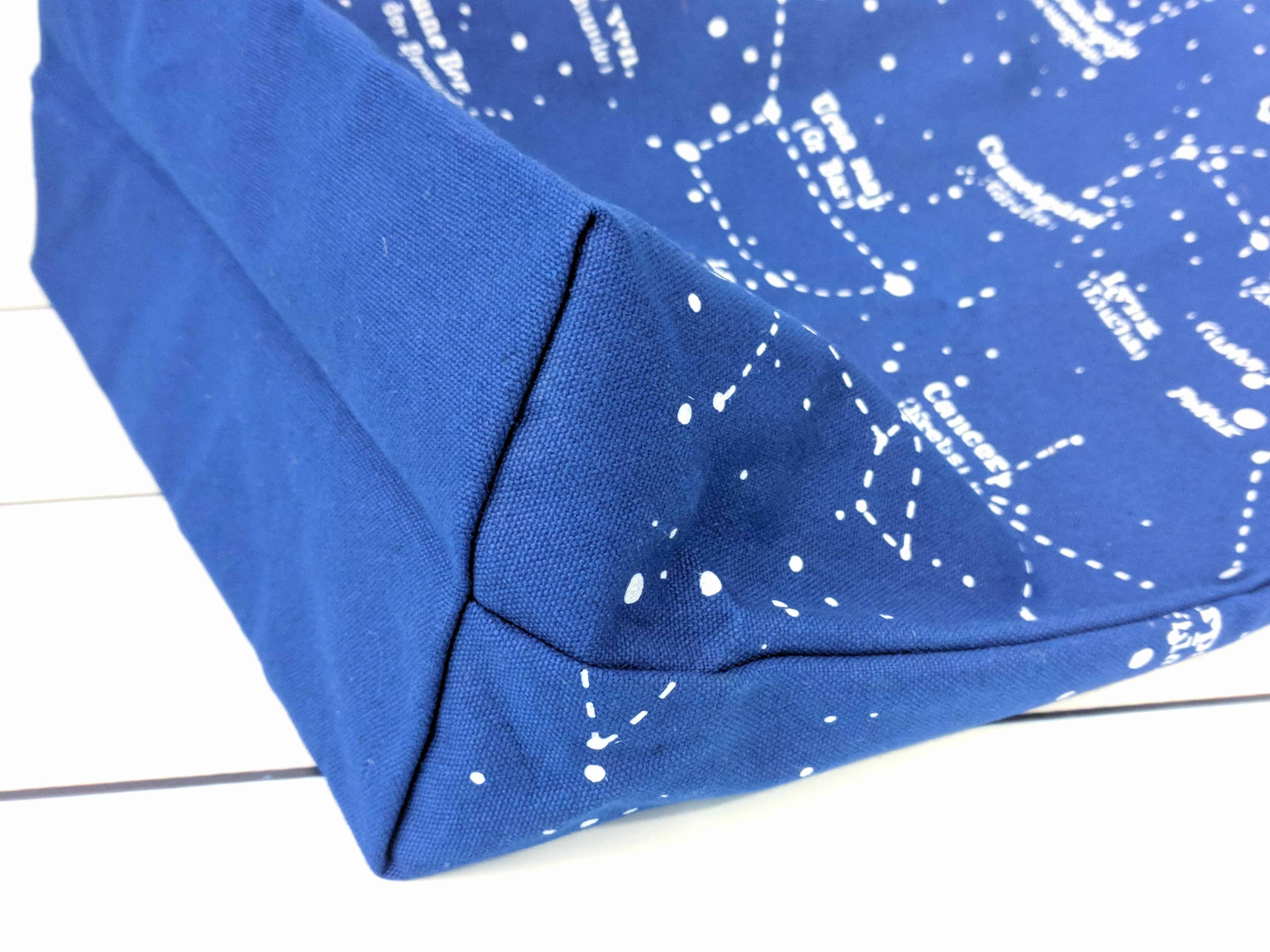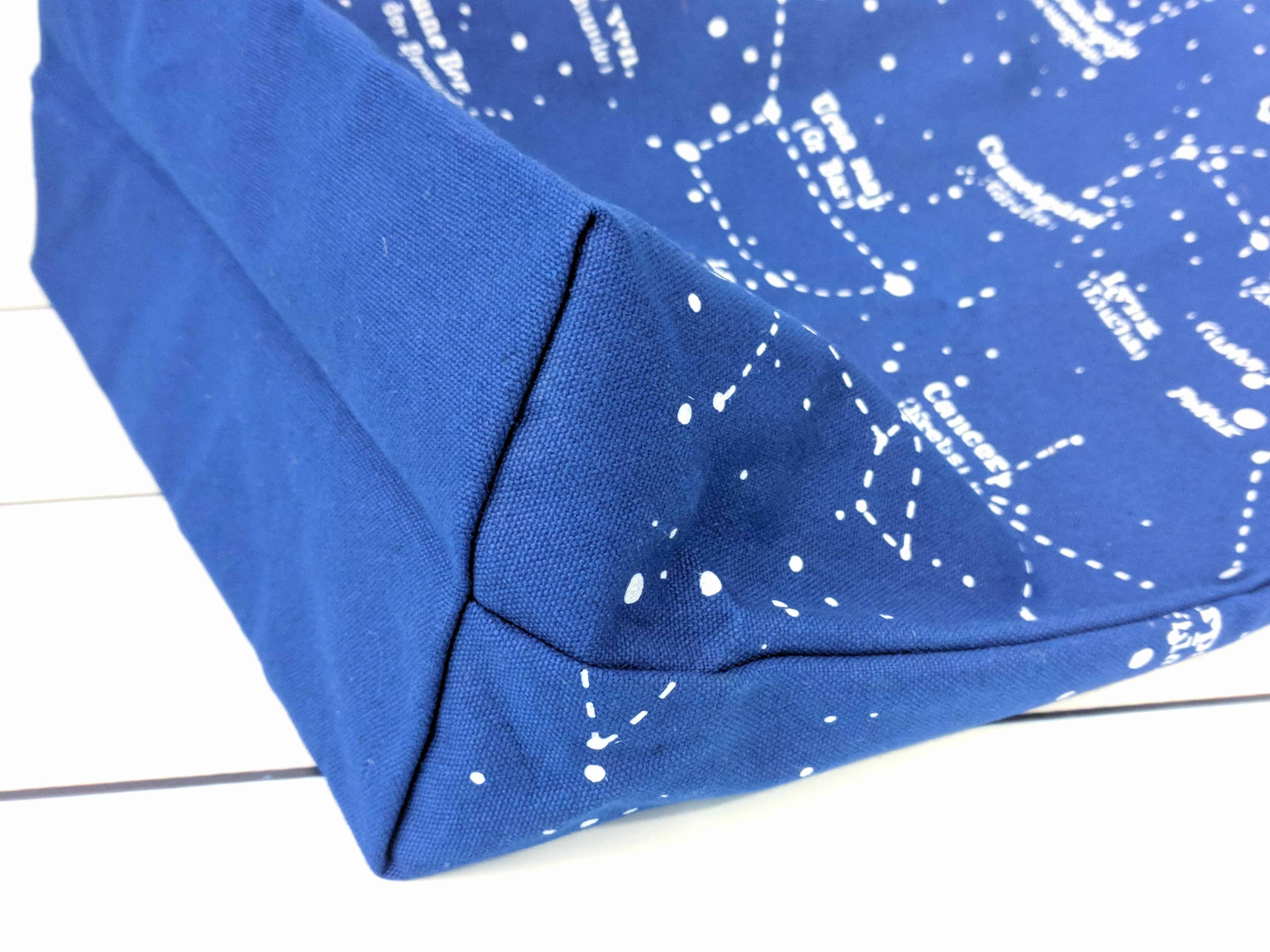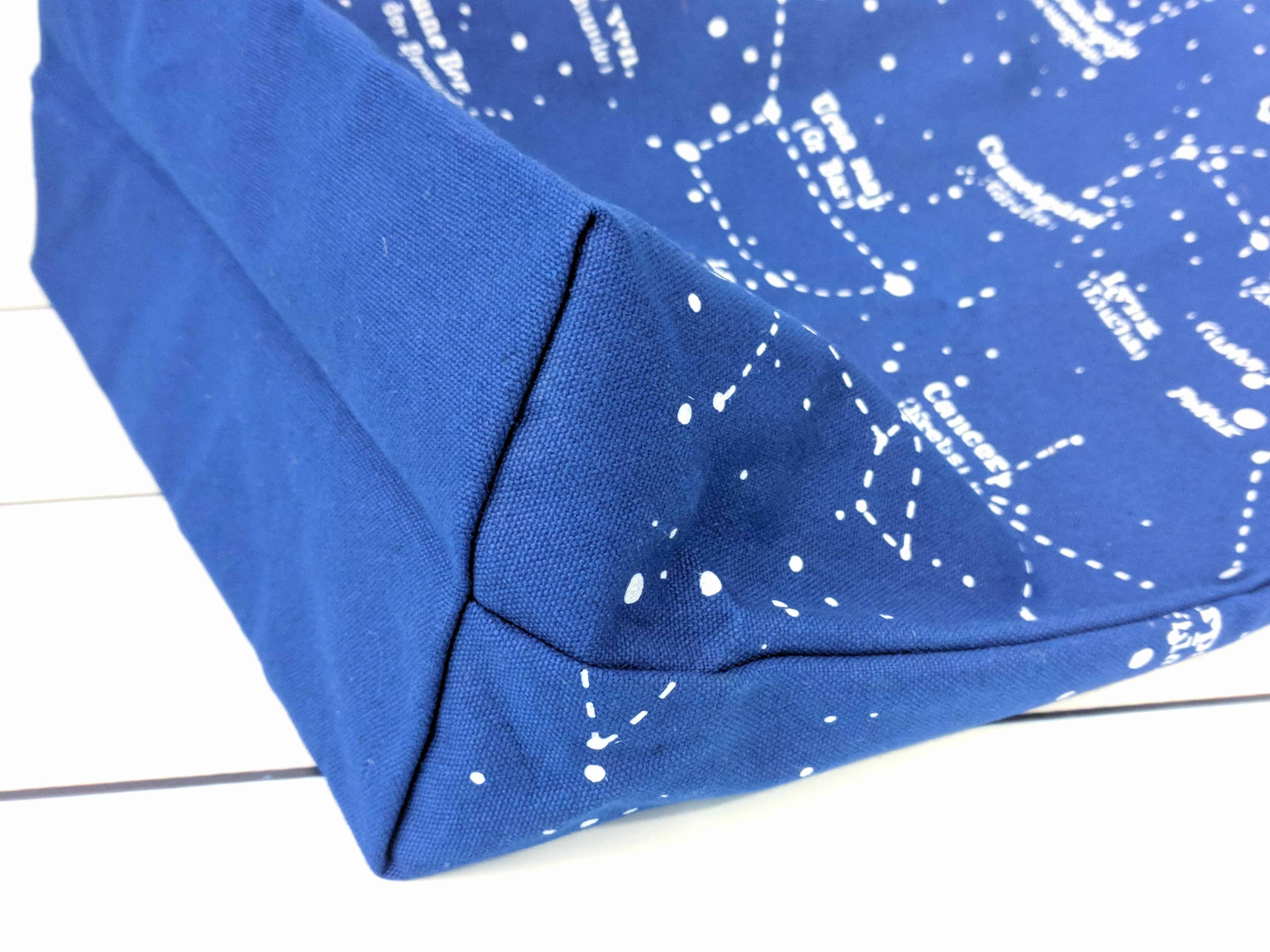 It has a nice wide bottom. It stays upright easily and can contain a lot of books! It's actually wide enough to get two yoga blocks, a blanket and other yoga props nicely tucked in!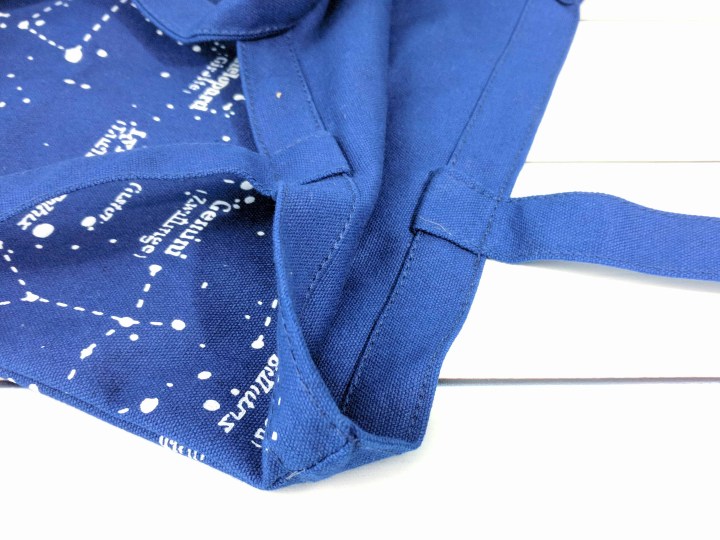 And the handles are not going anywhere anytime soon! I really love this tote!

Amethyst Cluster. Amethyst is great to soothe the mind and help to meditate. And this cluster is not messing around!
Look at the size of this lovely stone! I think it's the biggest stone I've received in a subscription box so far!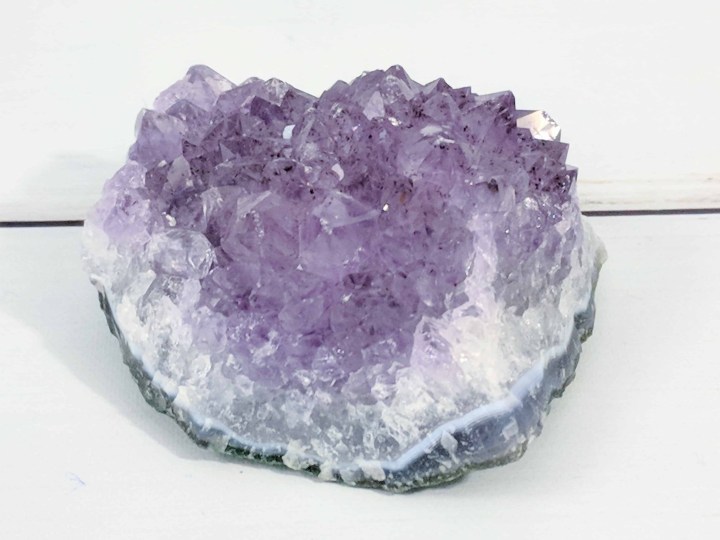 It's color is a light purple, but not quite lavender. It's now on my bedside table to help with calming my mind before sleep.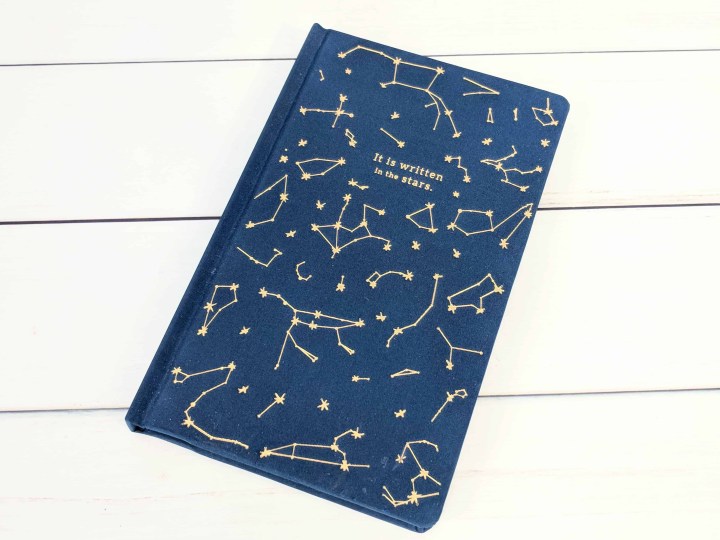 "It is written in the stars" journal by Designworks Ink. I love a fun and cute notebook to carry around. I keep one in my purse, one in my gym bag, one in my yoga bag, one by the bed, you get the idea! This one has a nice navy blue colored material cover with golden constellation carved in.
It's a lined notebook with plenty of room to write! The gold ribbon is a nice touch. It has 240 pages in a convenient 5.15″ x 8.25″ size perfect to tote around!

Even though this box was heavy on the constellation design, I really liked it! After all, zodiac signs are based on the path of the sun across the constellations! Also, because I'm greedy, I wished we would have received a little constellation chart so we could identify when our sign shows up and where in the night sky! Overall, I was really impressed by this box. I really like the idea that every month we get a new theme related to the Zodiac with one or two items directly aligned with our sign instead of being overload with stuff screaming "PISCES" every month! And seeing that everything is well made and high quality (I love the size of our Amethyst Cluster, it's so pretty!), this is a lovely box that doesn't feel too gimmicky!
Are you getting this subscription? Share your zodiac sign on the comments below!