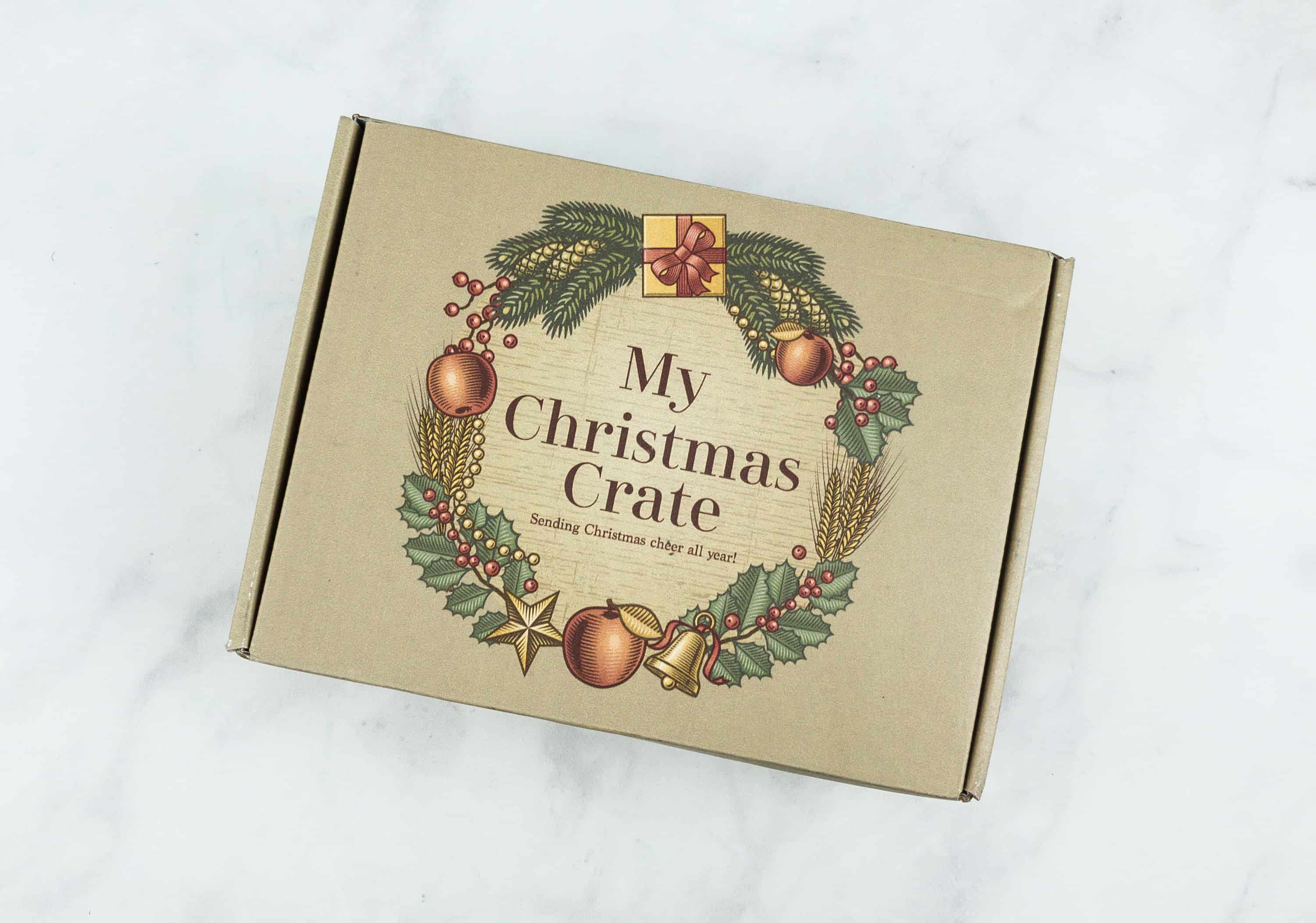 My Christmas Crate is a monthly subscription crate full of Christmas and holiday tastes, scents, accessories, holiday home goods, culinary delights, and more. They send a joyful mix of holiday-themed items to surprise and delight Christmas fans no matter what time of the year.
DEAL: Save 10% off on your first box. Use coupon code HELLO10.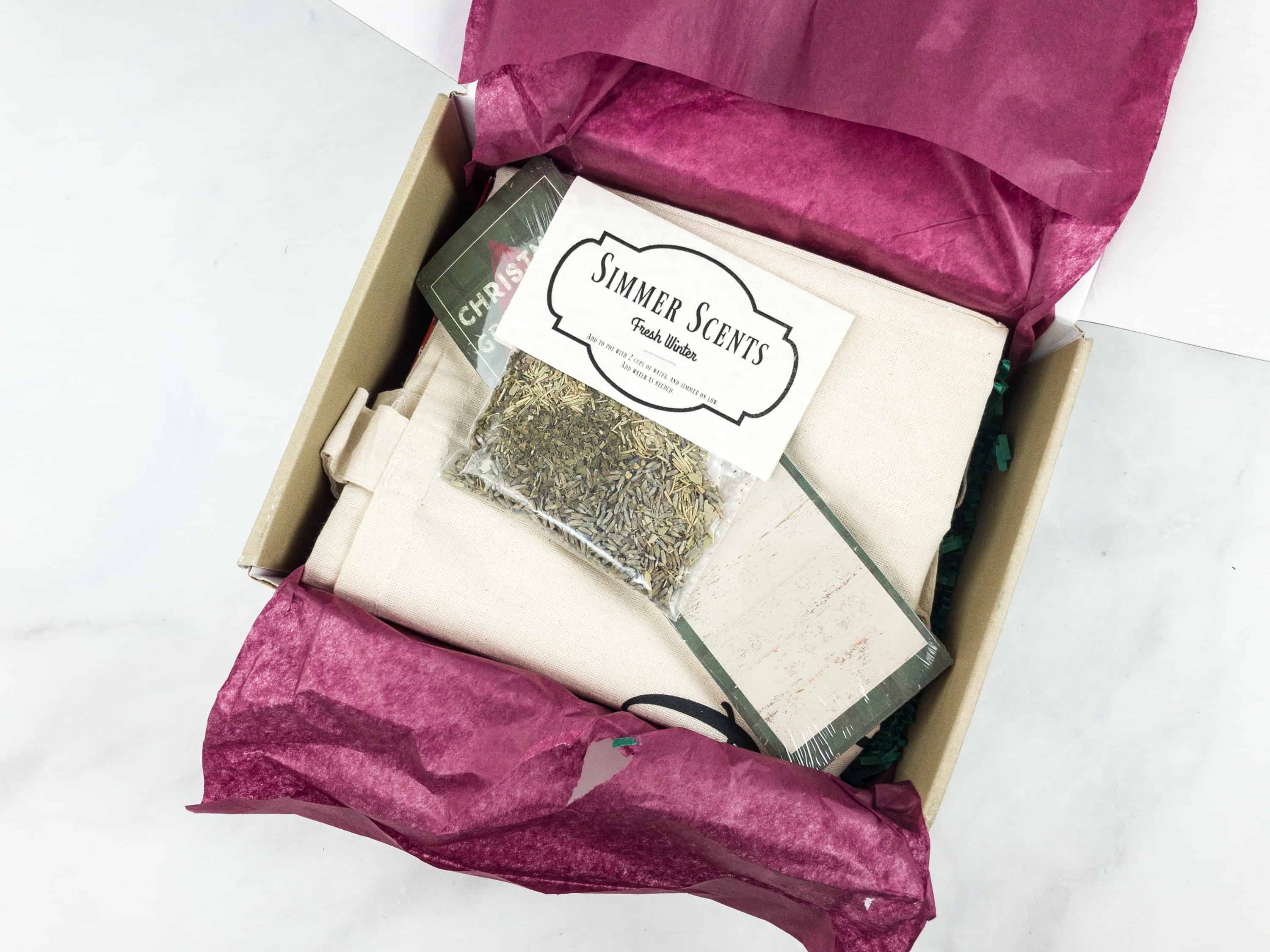 Even the color of the wrapper is Christmasy!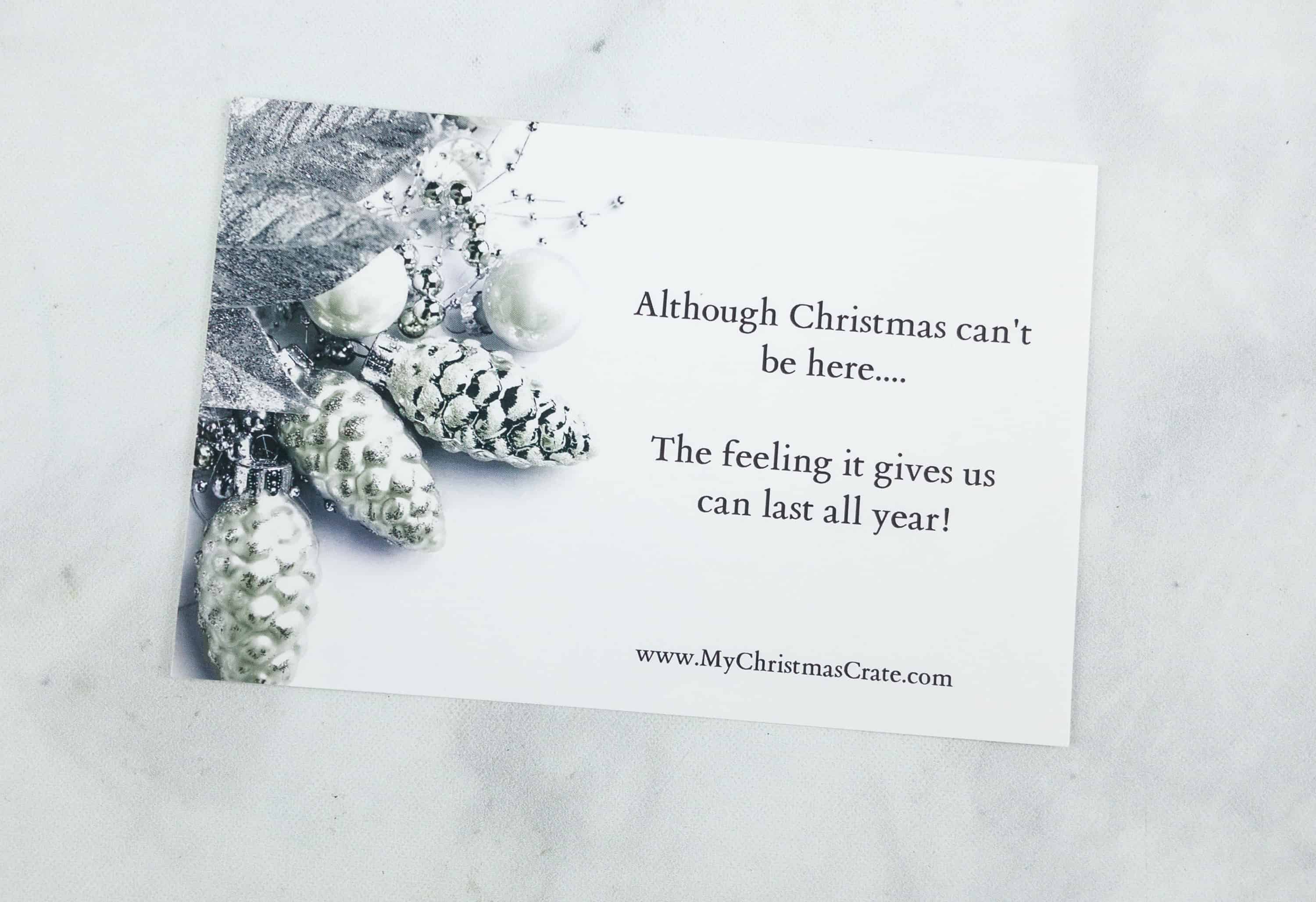 The box comes with a cute greeting card!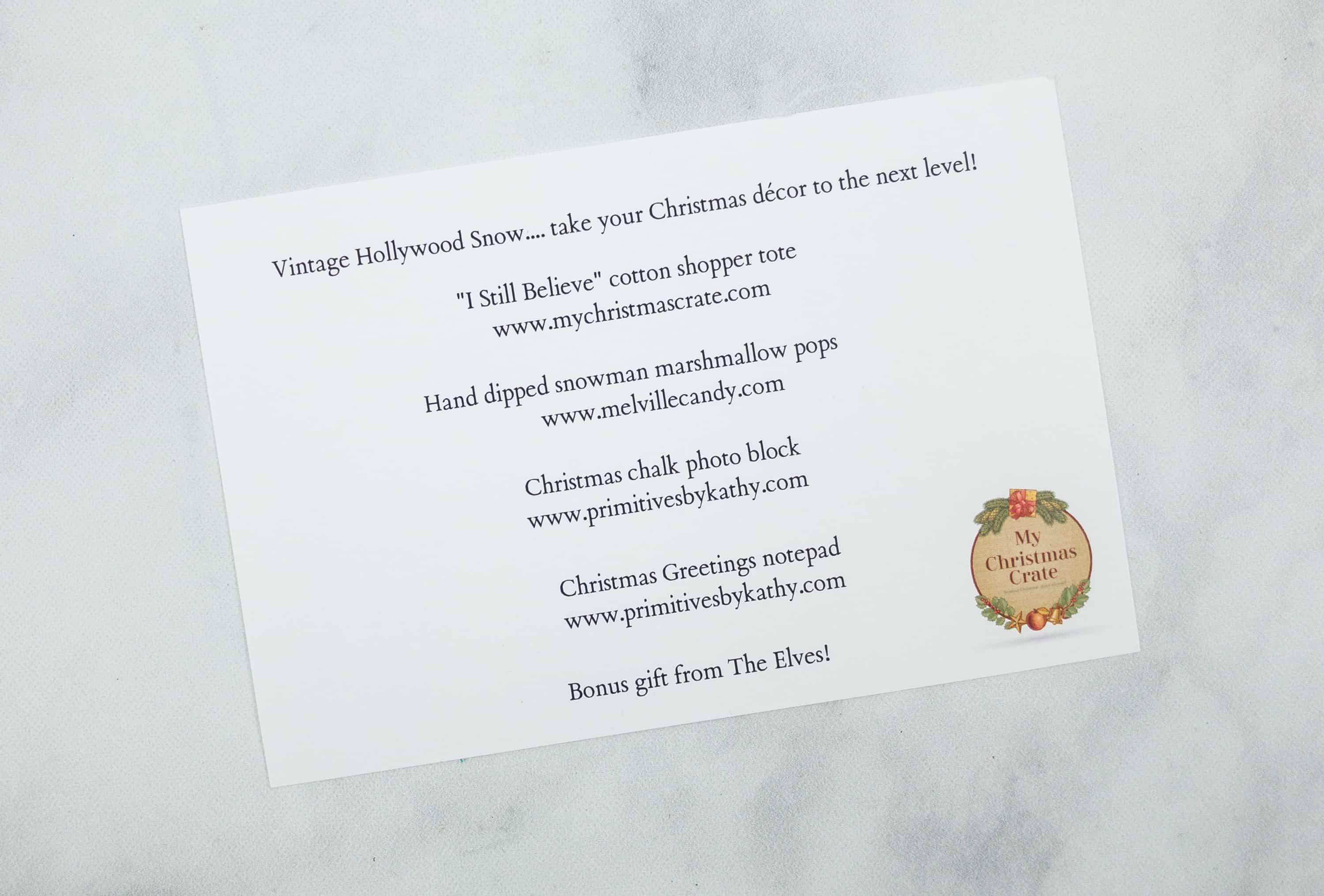 All the items are all listed on the back of the card.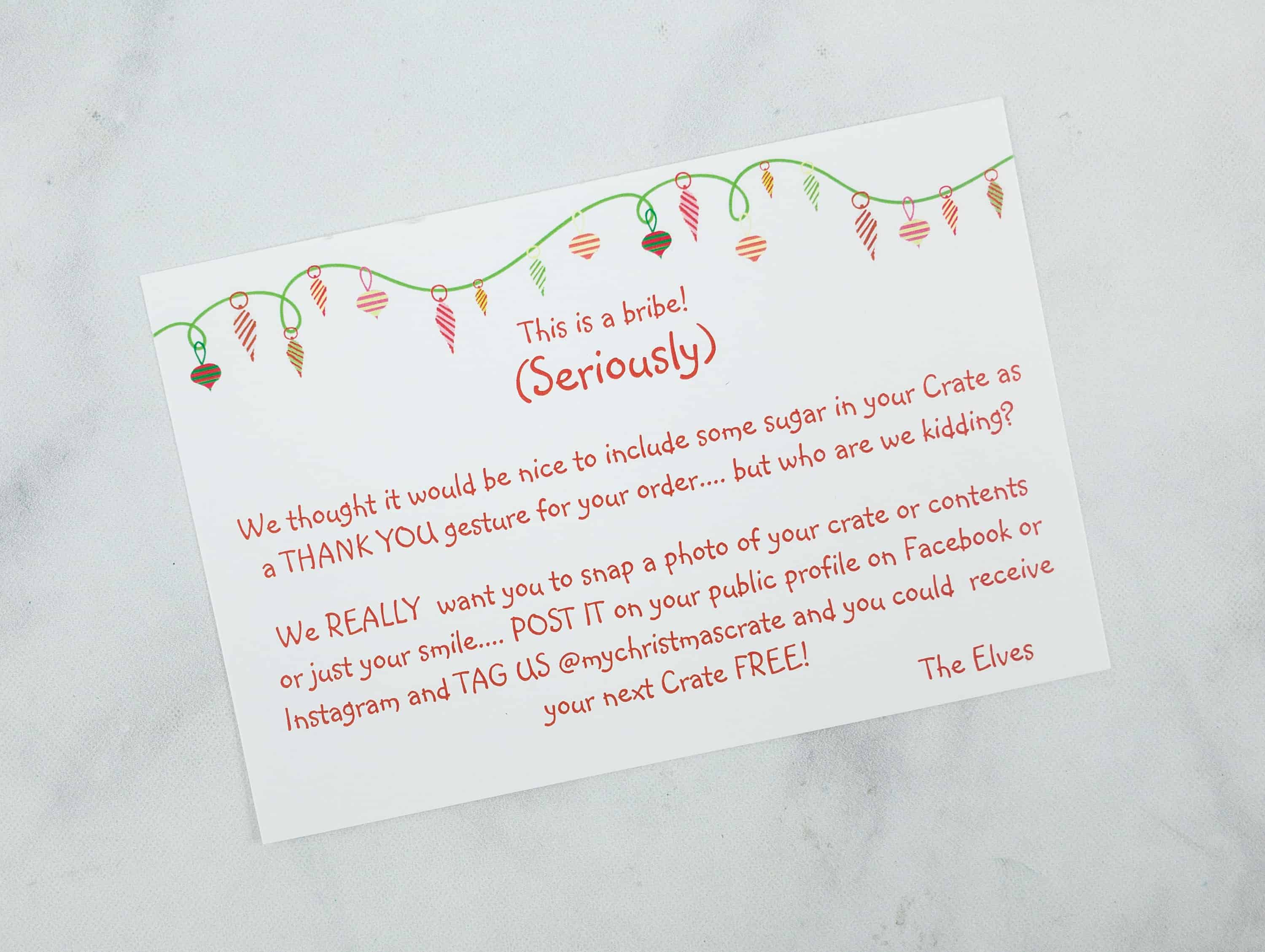 There is also a cute little note from the Elves. They are encouraging subscribers to snap a photo of the crate and post it on social media for a chance to receive your next crate for free.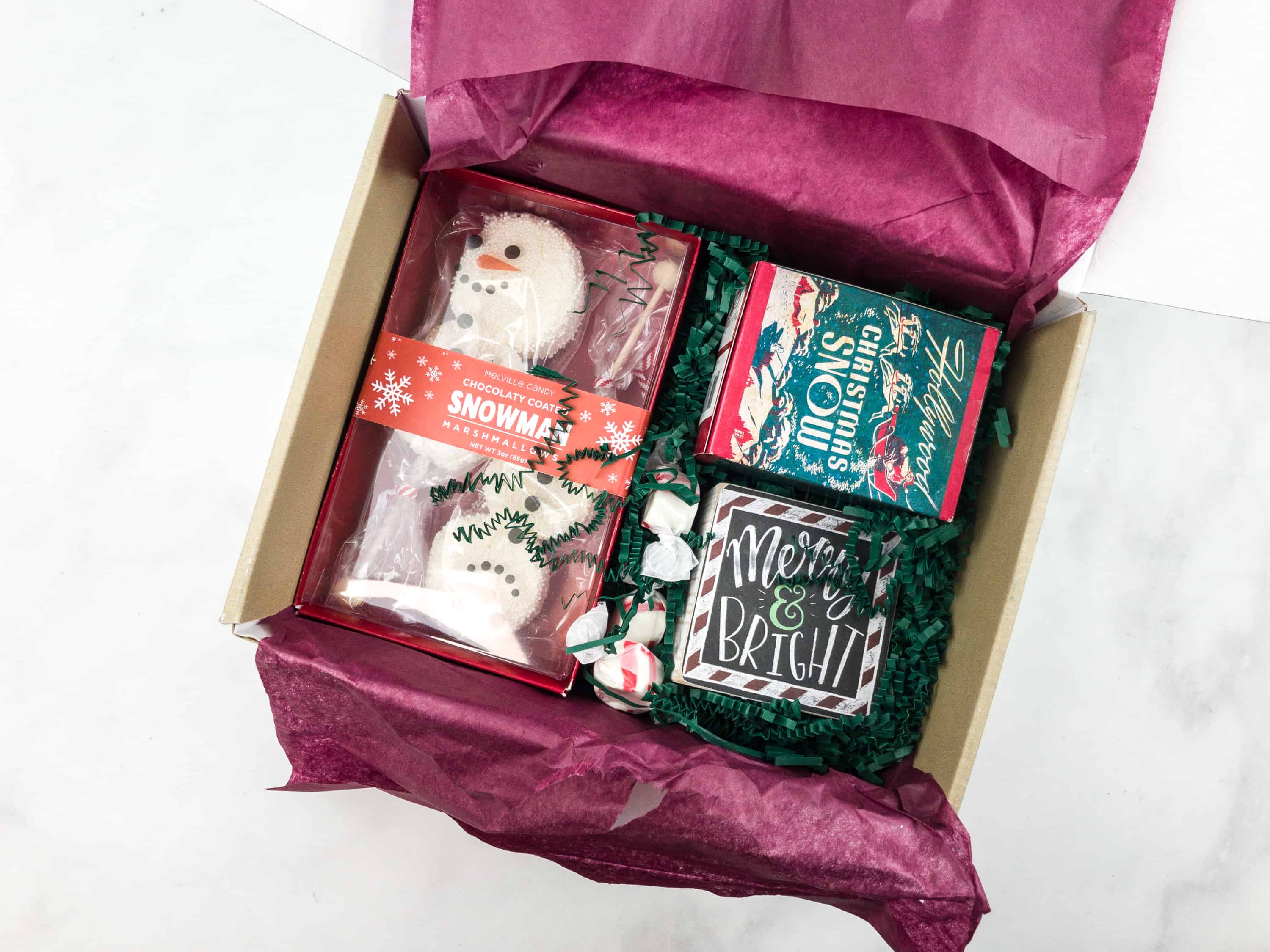 I love unwrapping this box because it feels that Christmas has come early!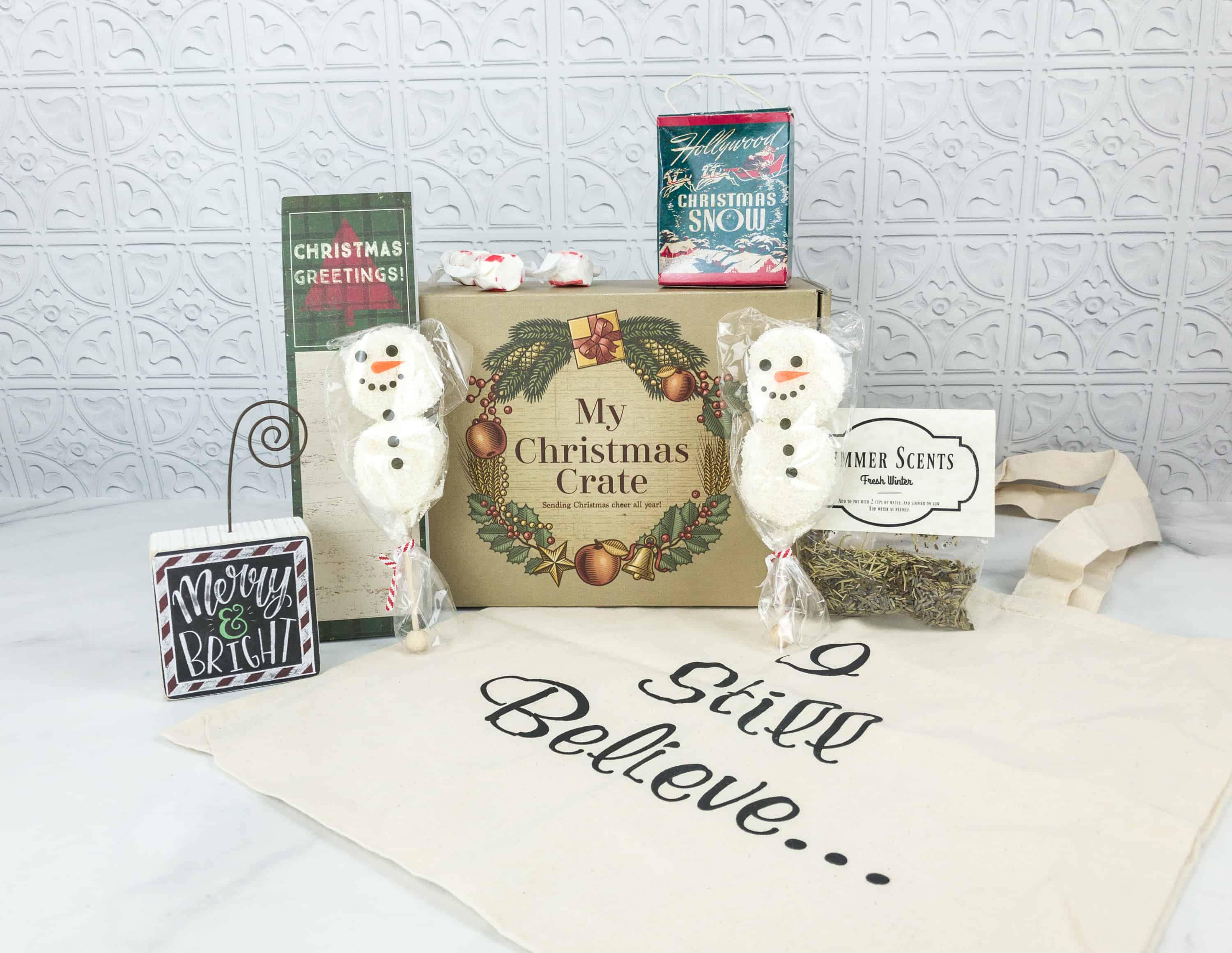 Everything in my box!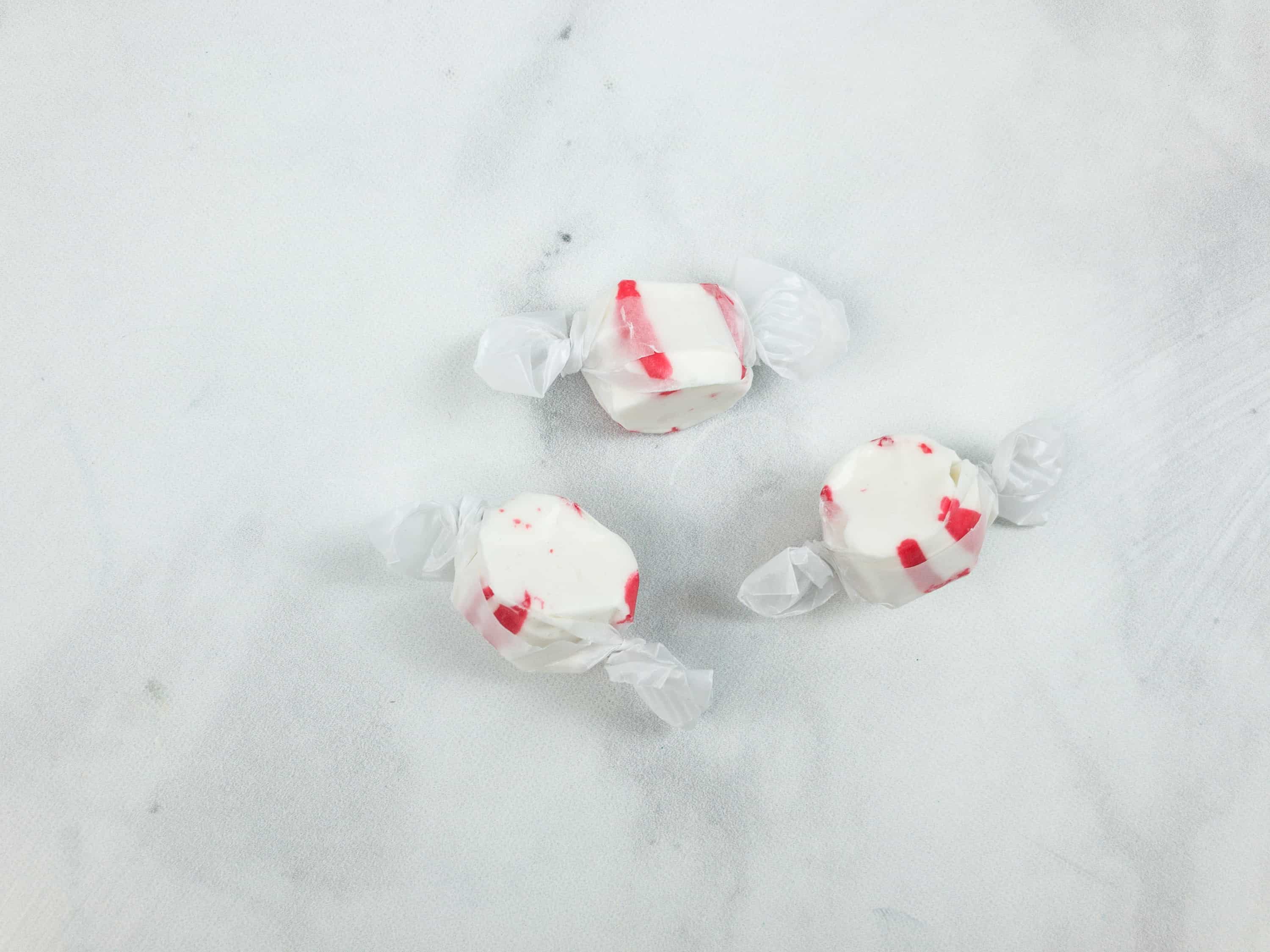 It appears that the Elves weren't kidding when they said that they added some sweet treats here. These rounded candy canes are really yummy!
I Still Believe Canvas Tote – I am a sucker for tote bags and this one comes with an uplifting message on it. The text can be seen clearly and I love the fact that it doesn't take up most of the front of the canvas bag.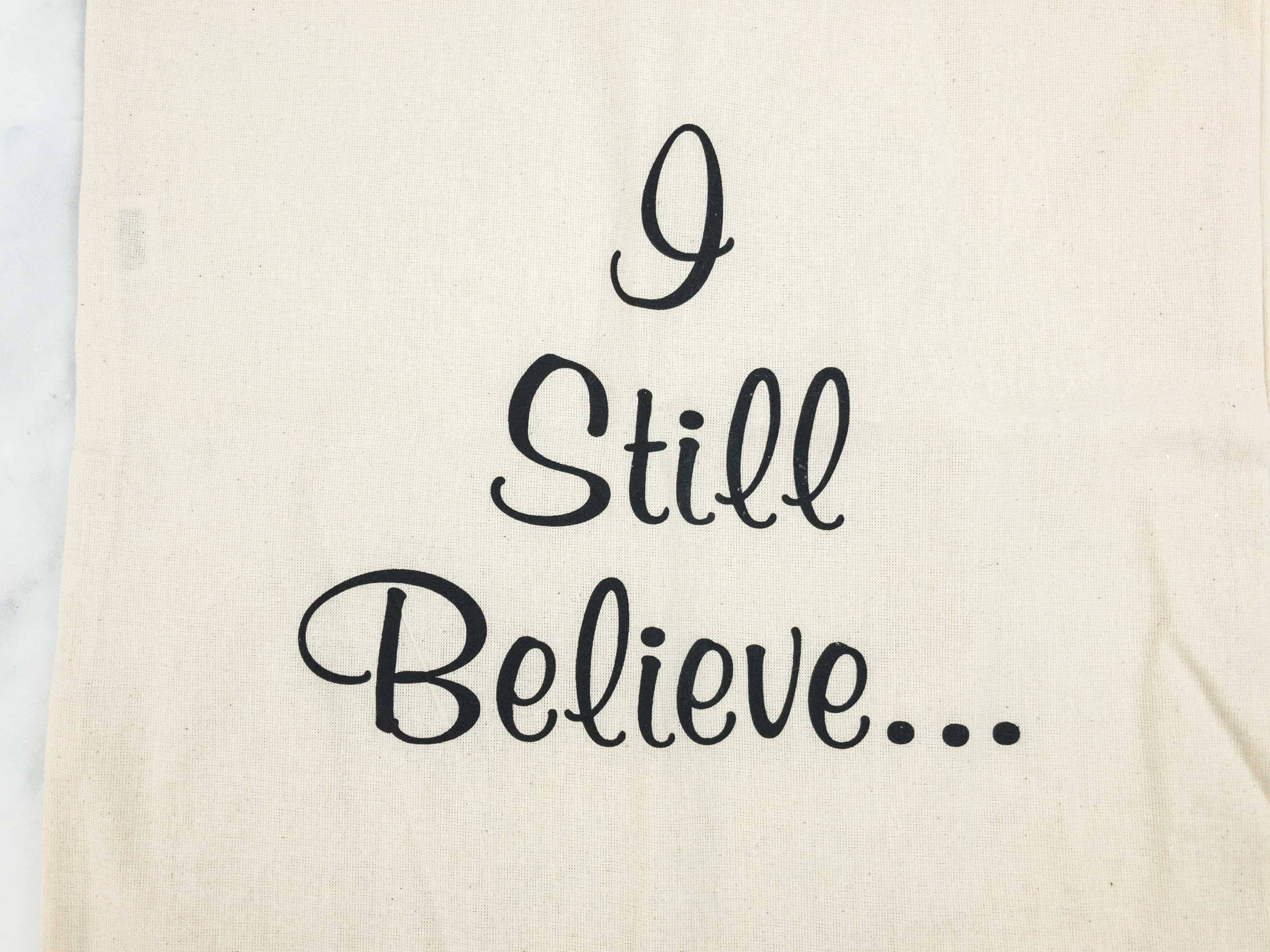 It doesn't need much decoration to make this bag look amazing because it already is. The texts don't bleed into the canvas bag. This is a nice tote bag to bring with me so I can do my Christmas shopping early. I just wish that this was a sturdier bag instead of a lightweight promotional quality.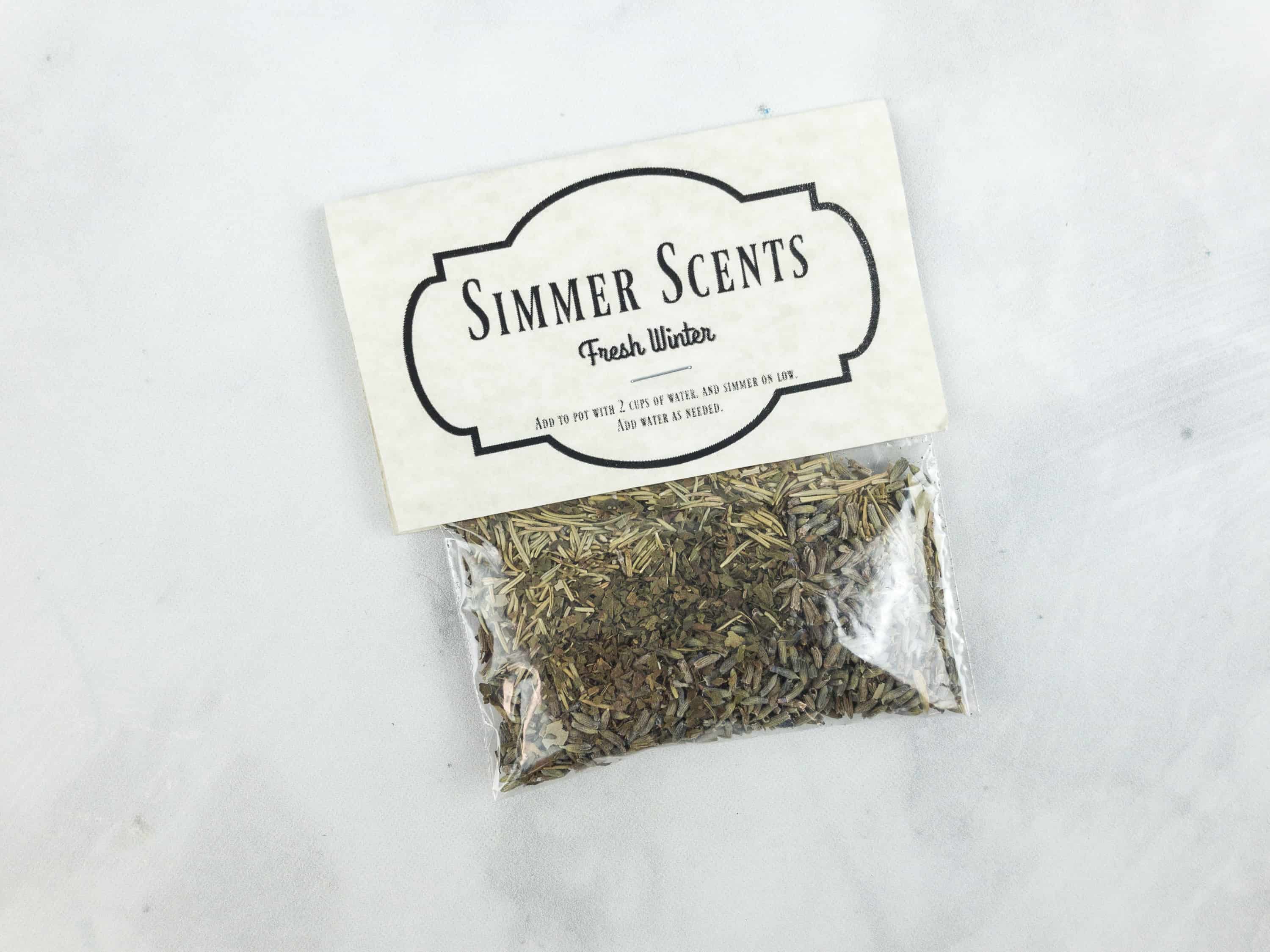 Oily Blends LLC Simmer Scents In Fresh Winter ($11.99) As the name suggests, you need to simmer the pack in water to let its delicious and warm scent fill the house. You'll definitely be in a festive mood once you smell the Fresh Winter blend.
It has dried rosemary, eucalyptus, lavender, and peppermint. If you want to enhance the smell of this simmer scent, you can add some fresh slices of apples and oranges. You can add water to it as needed to make the scent linger long. If you are done, simply put the mixture in the fridge and warm it up the following day.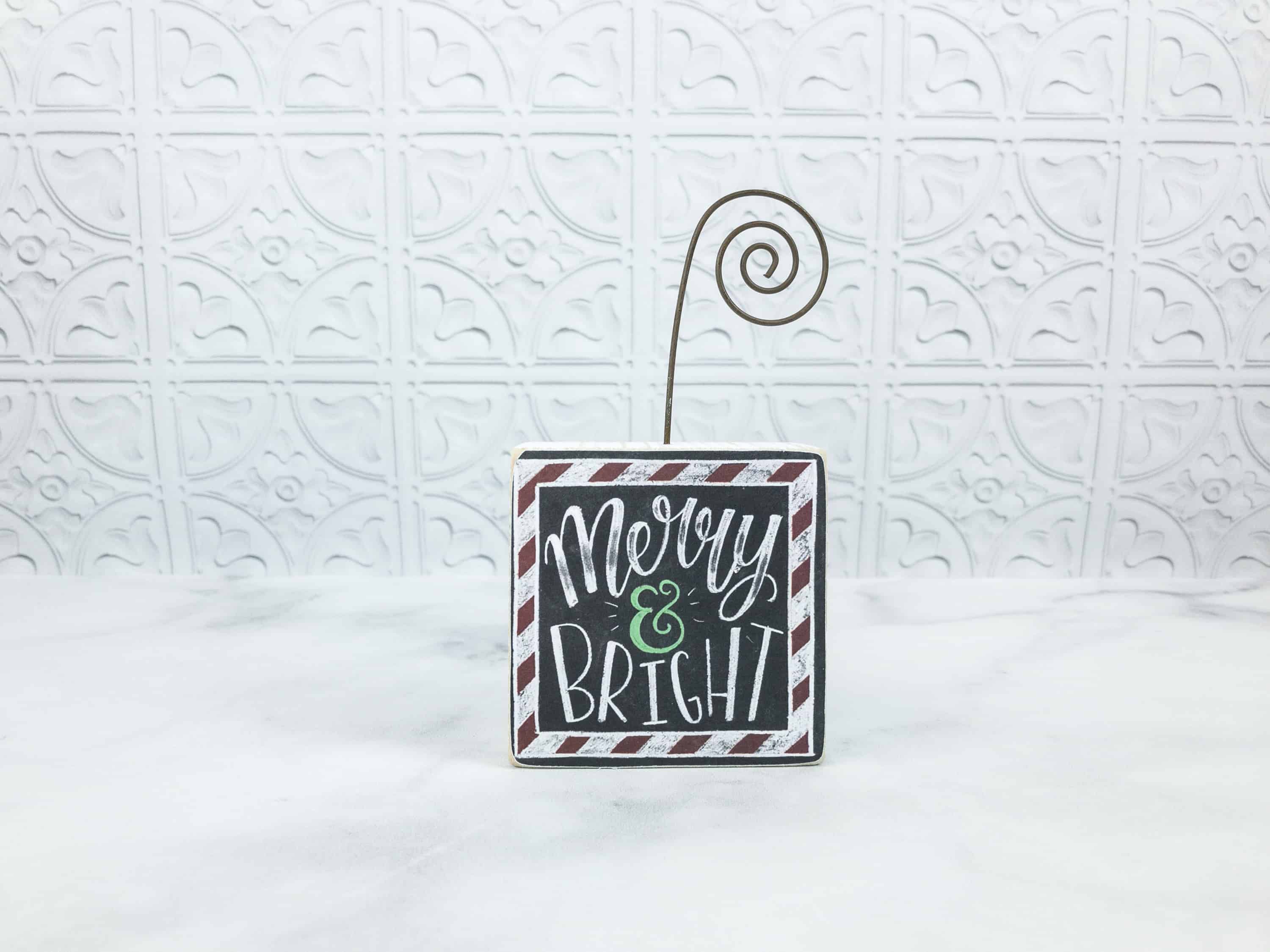 Primitives By Kathy Photo Stand – We also got this cute photo stand as part of our Christmas themed loot. This is a nice decorative piece for the home.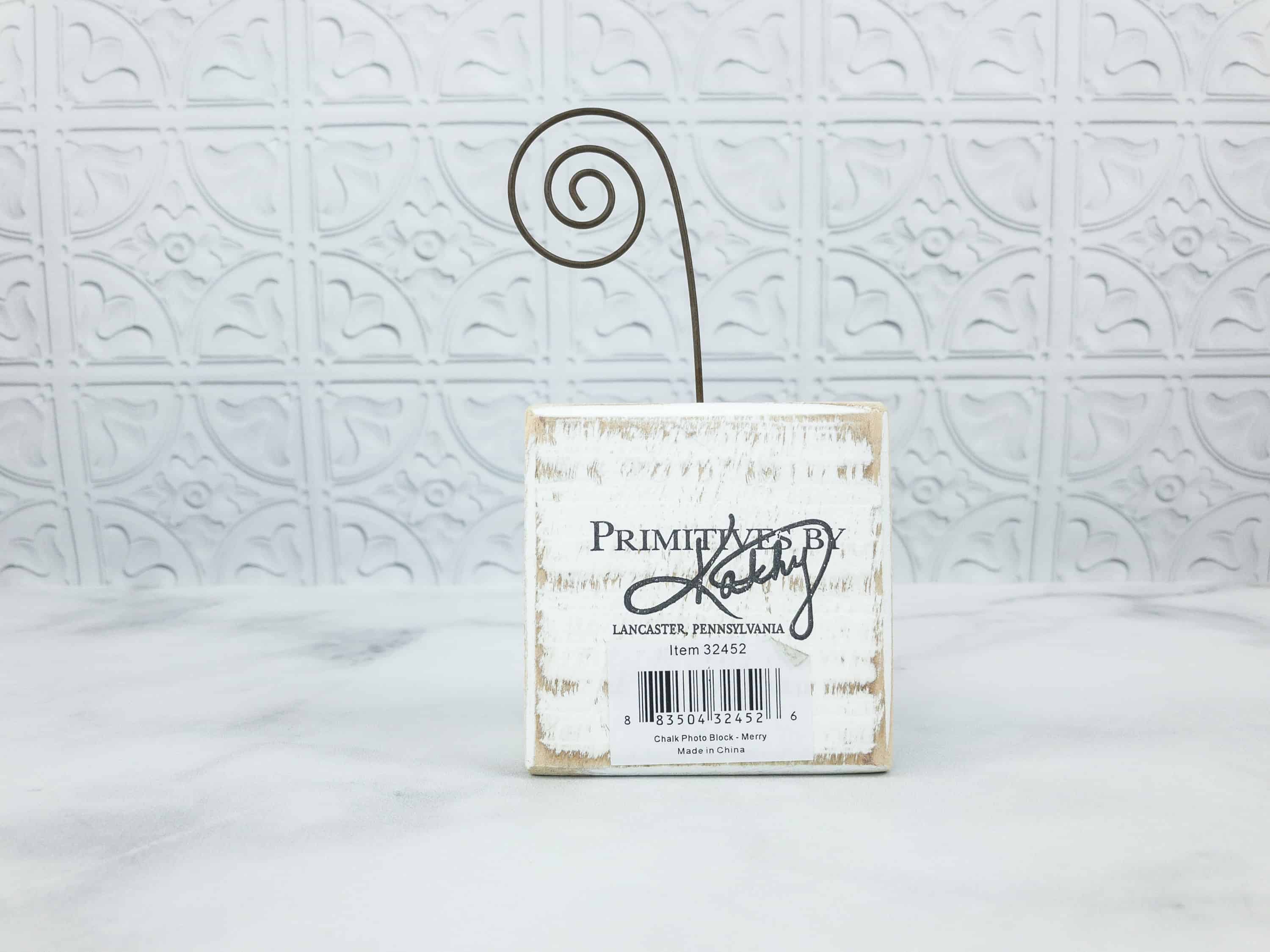 All that you have to do is to choose your favorite photo and simply insert it on the coiled metal on top of the stand then display for everyone to see.
Hollywood Christmas Snow ($10) It's Christmas snow in a box! This is a brand new box but a vintage replica of real boxes from the 40s, which apparently some people collect and pay big money for. The great thing is with this one you get the snow and the decorative box!
Who would have thought that you can have a bit of snow even when winter is not around? I love the texture and feel of this Christmas snow. I think I can make a display out of it.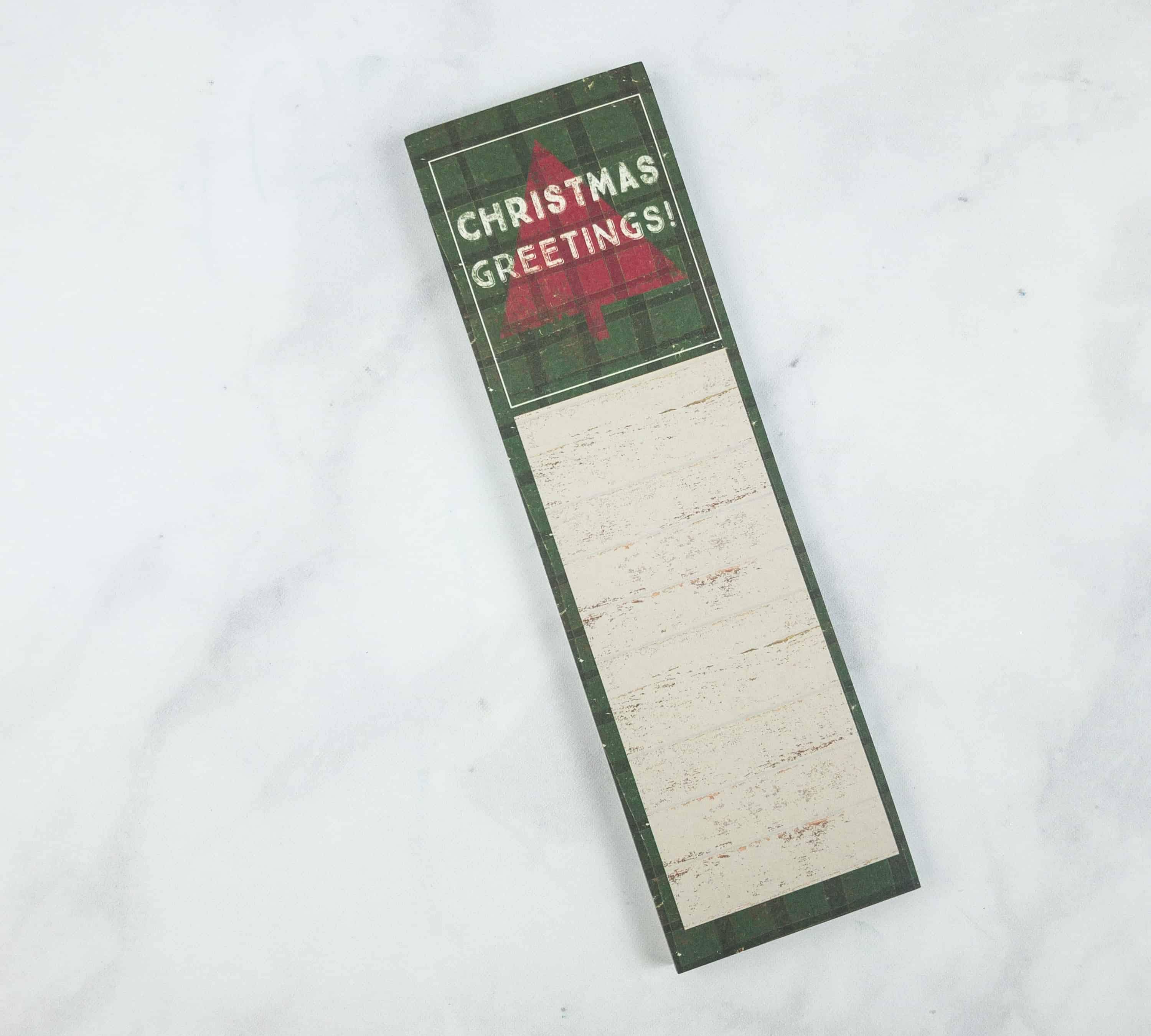 Primitives By Khaky Christmas Greeting Notepad Magnet – Well, if Christmas is almost here, you'll probably be making tons of lists already. This magnet notepad is totally useful because you can even stick it on the fridge, so it's impossible for you to miss anything!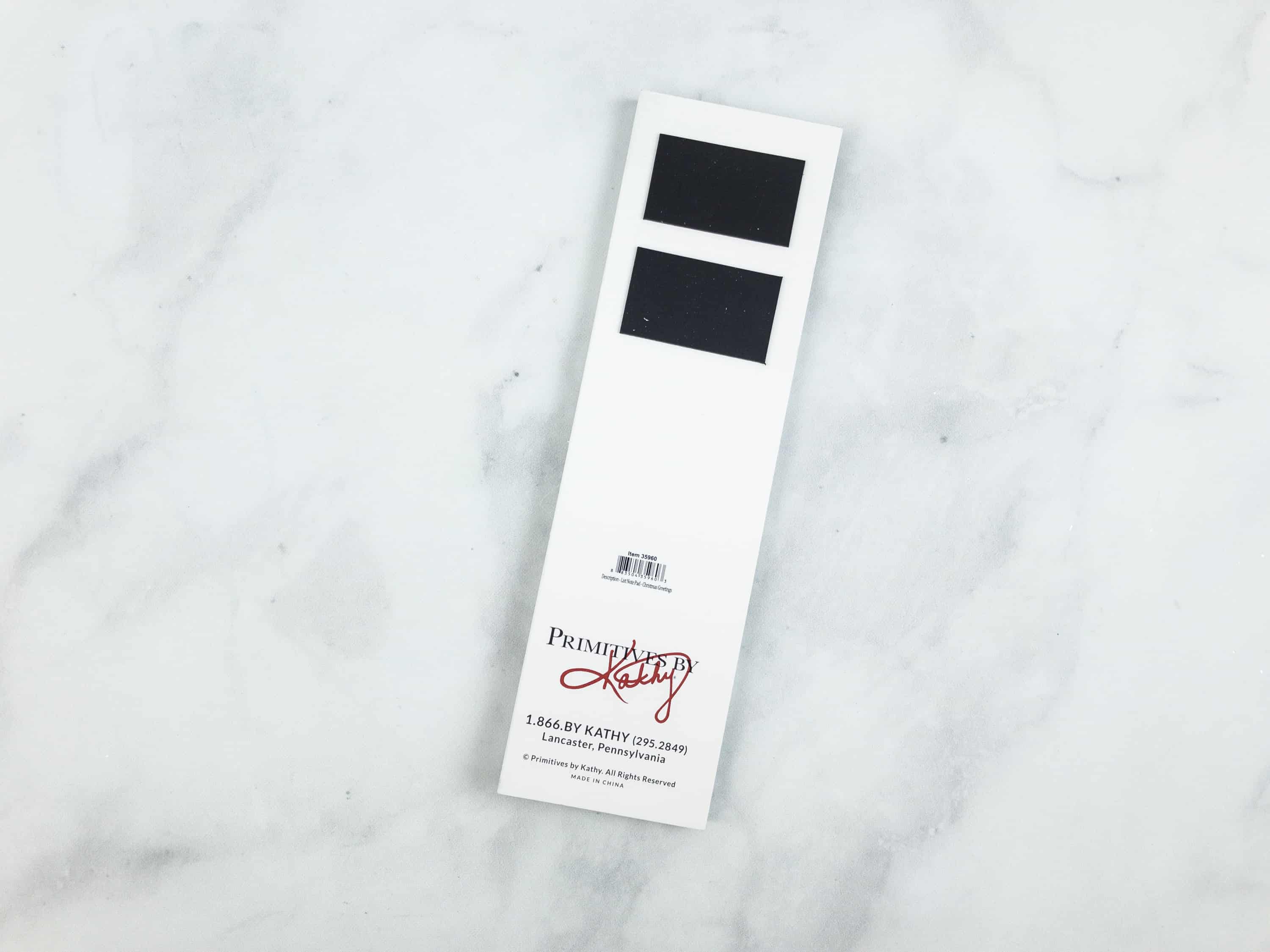 There are two large magnets at the back of the notepad and they don't fall off easily!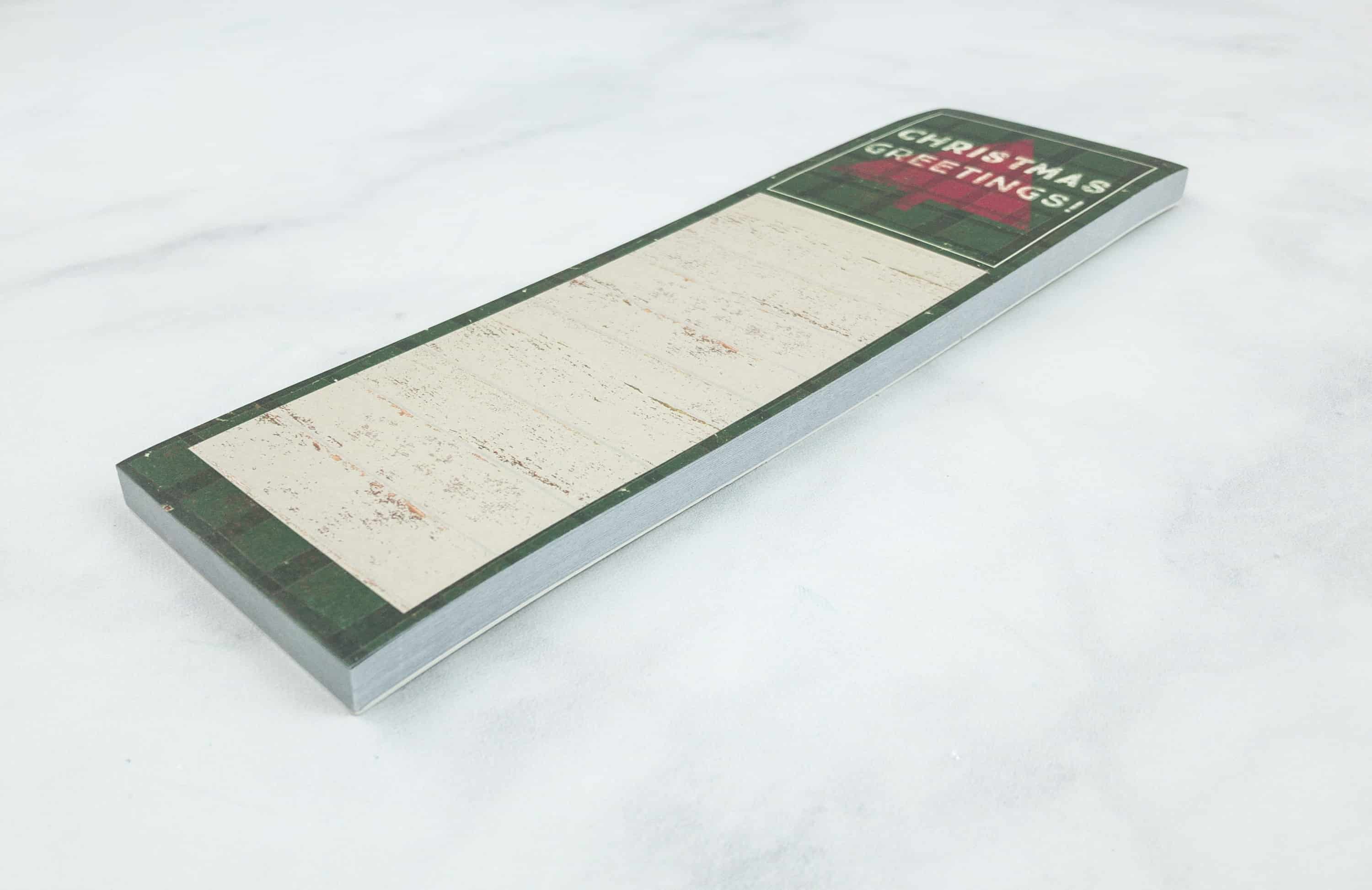 The paper is high-quality too.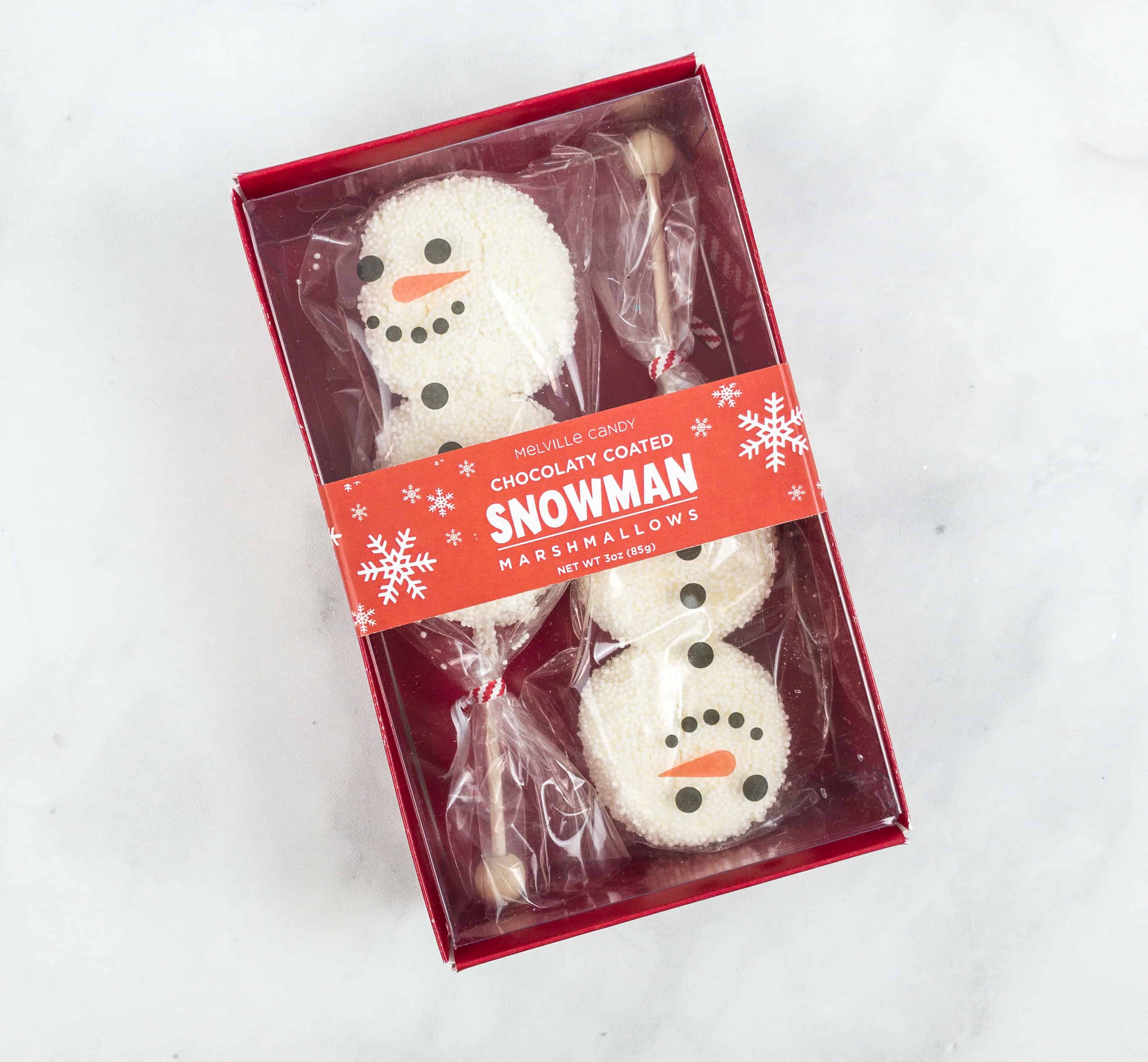 Melville Candy Chocolatey Coated Snowman Marshmallows ($6.22) How about some early Christmas sweets? These snowmen doesn't just look cute, they are delicious too!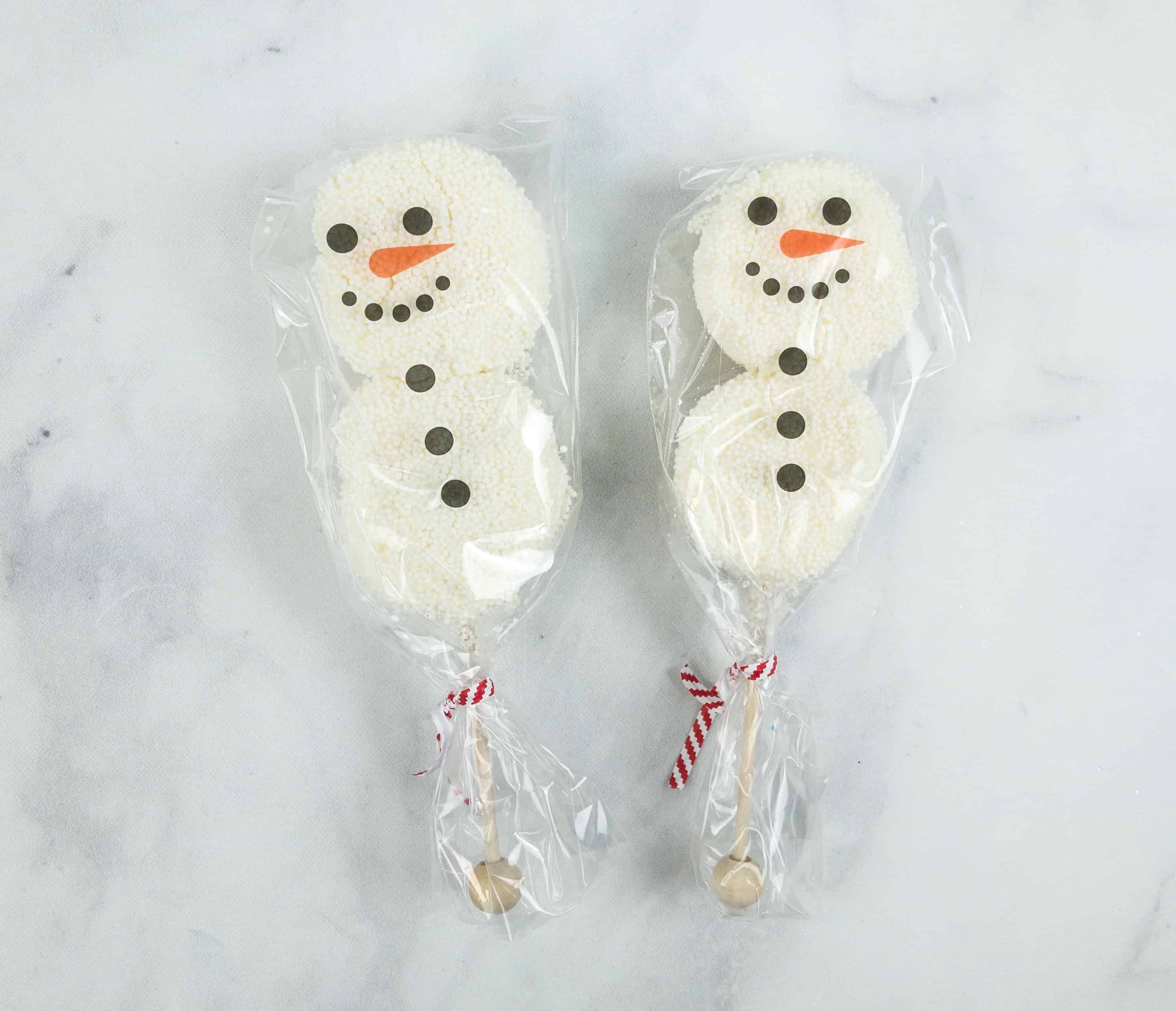 We received two snowmen made with marshmallows and chocolate. They were securely wrapped in plastic and super cute!
We're still in the middle of the year, but we can already feel the holiday vibes, thanks to My Christmas Crate. I love the contents of this month's box – from sweets to decor to list making, they got us covered! If you collect Christmas stuff or you just love getting a dose of Christmas all year round, this subscription is a must-try! I think this box is break-even at best, but if you can imagine collecting Christmas goodies year round, the time you'd spend, all the shipping you'd need to shell out, I'd probably rather just get it in a fun monthly box!
What do you think about My Christmas Crate?