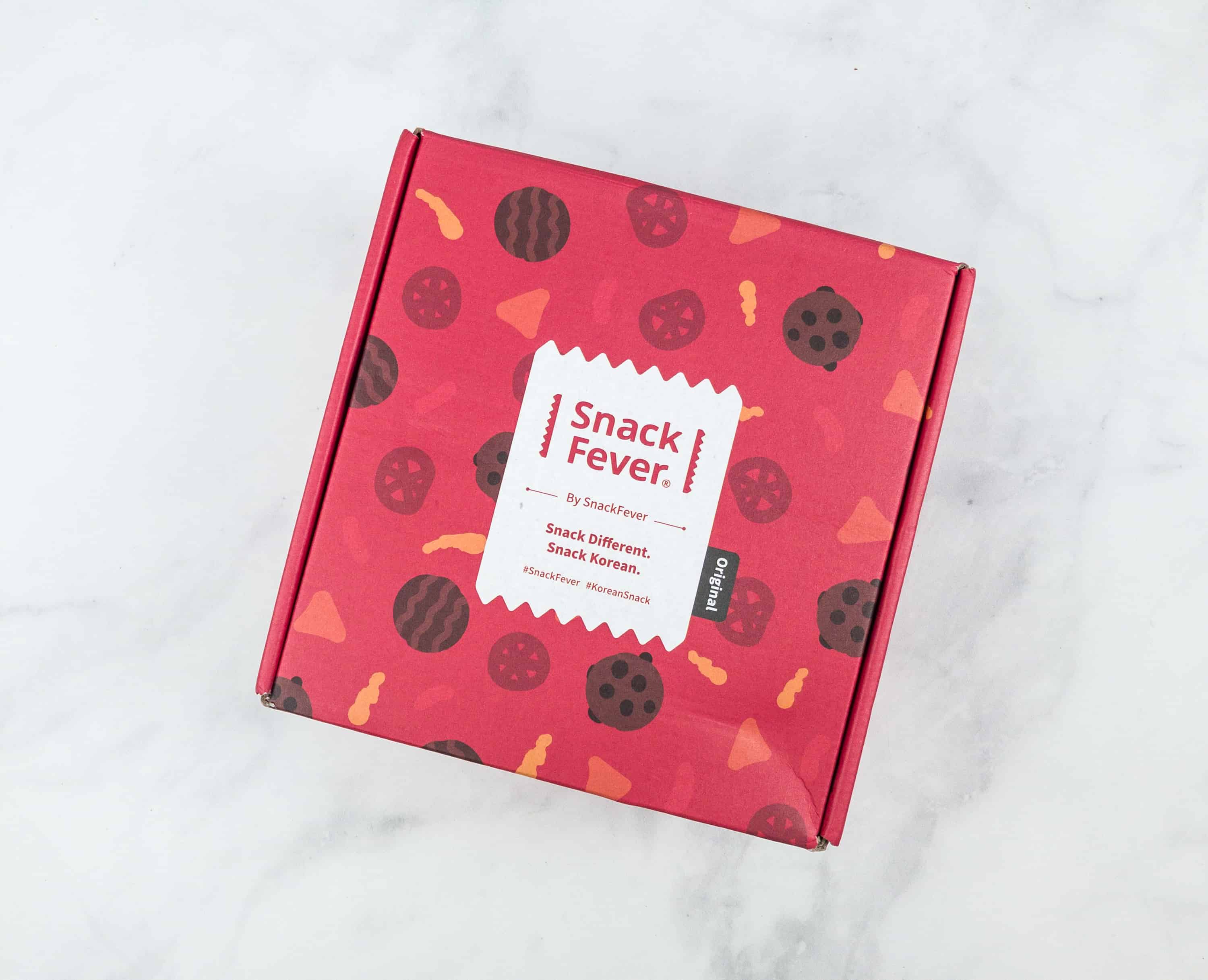 SnackFever is a monthly subscription box that delivers all your favorite Korean snacks, as well as other hard-to-find Korean treats. Each month, subscribers will get 5 to 12 Korean snacks and treats, depending on their subscription. Snack Fever is available in three boxes, the mini box, the original box, and the deluxe box, and subscriptions are $12, $22, and $35, respectively, every month.
DEAL: Save $3 off your first box (Mini, Original, Deluxe). Use coupon code HELLOSUB3.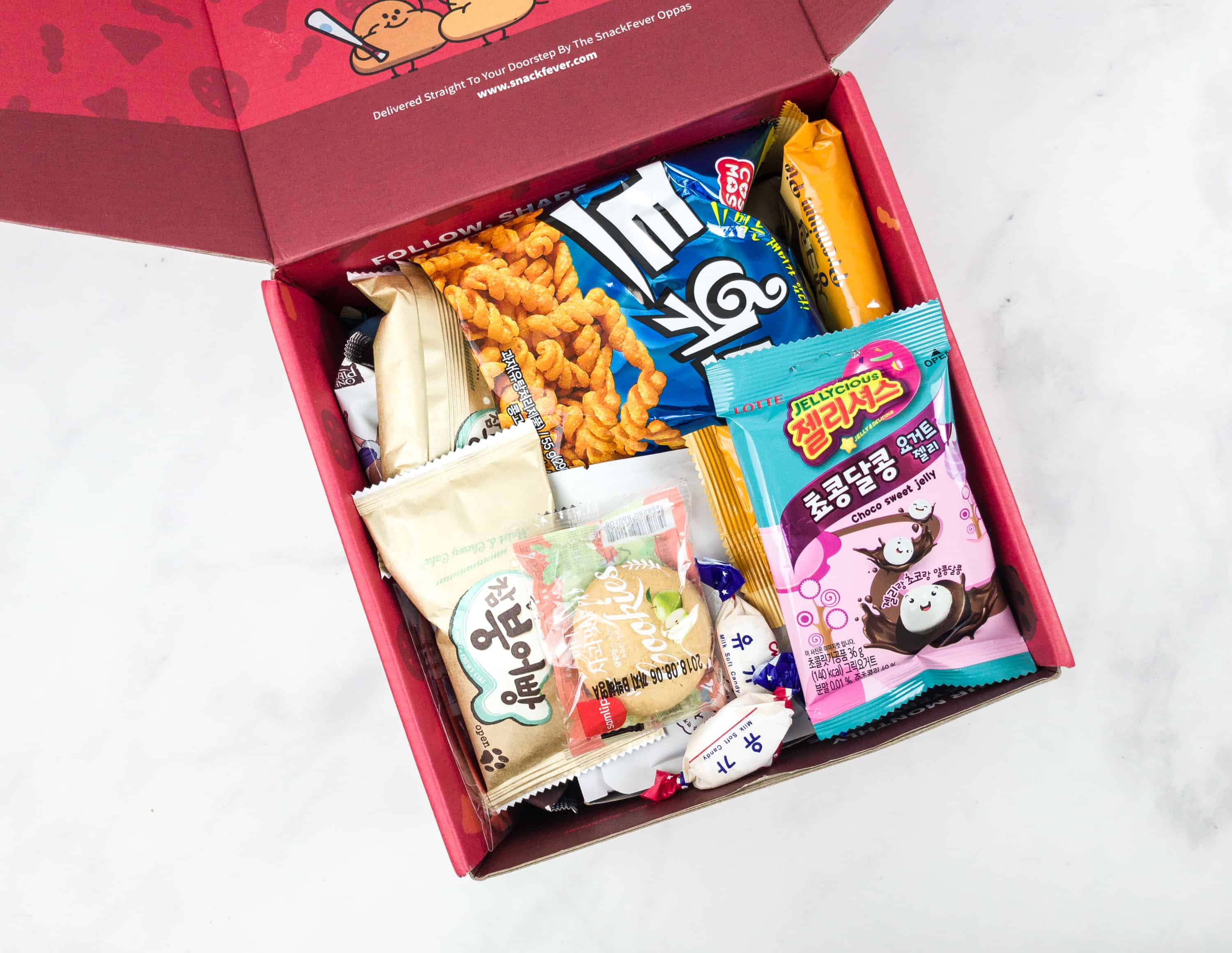 Yum! We're excited to try out all of these!
May's SnackFever theme is Family Month. This is a review of the original box.
The booklet features selfies of subscribers with their Snack Fever boxes, as well as some Korean vocabulary words.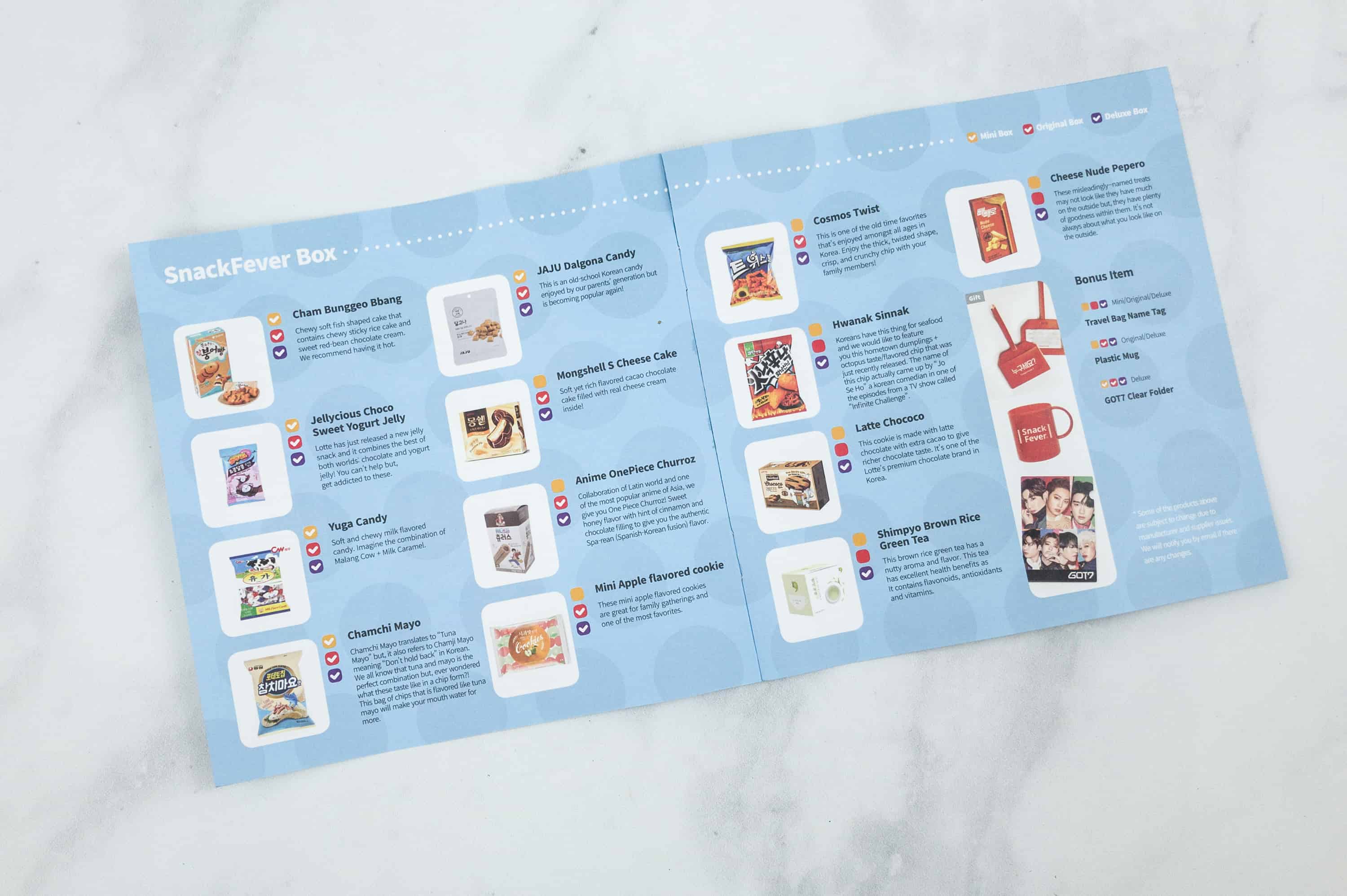 Of course, there's also a list of all the items in the Snack Fever Mini Box, Original Box, and Deluxe Box.
Here are the full contents of May's Original box. To see all of our SnackFever reviews including the big box, click here.
Snack Fever Sticker. Each month, the snack fever includes a very cute sticker related to its theme, and this boxs featured sticker is FAMILY MONTH!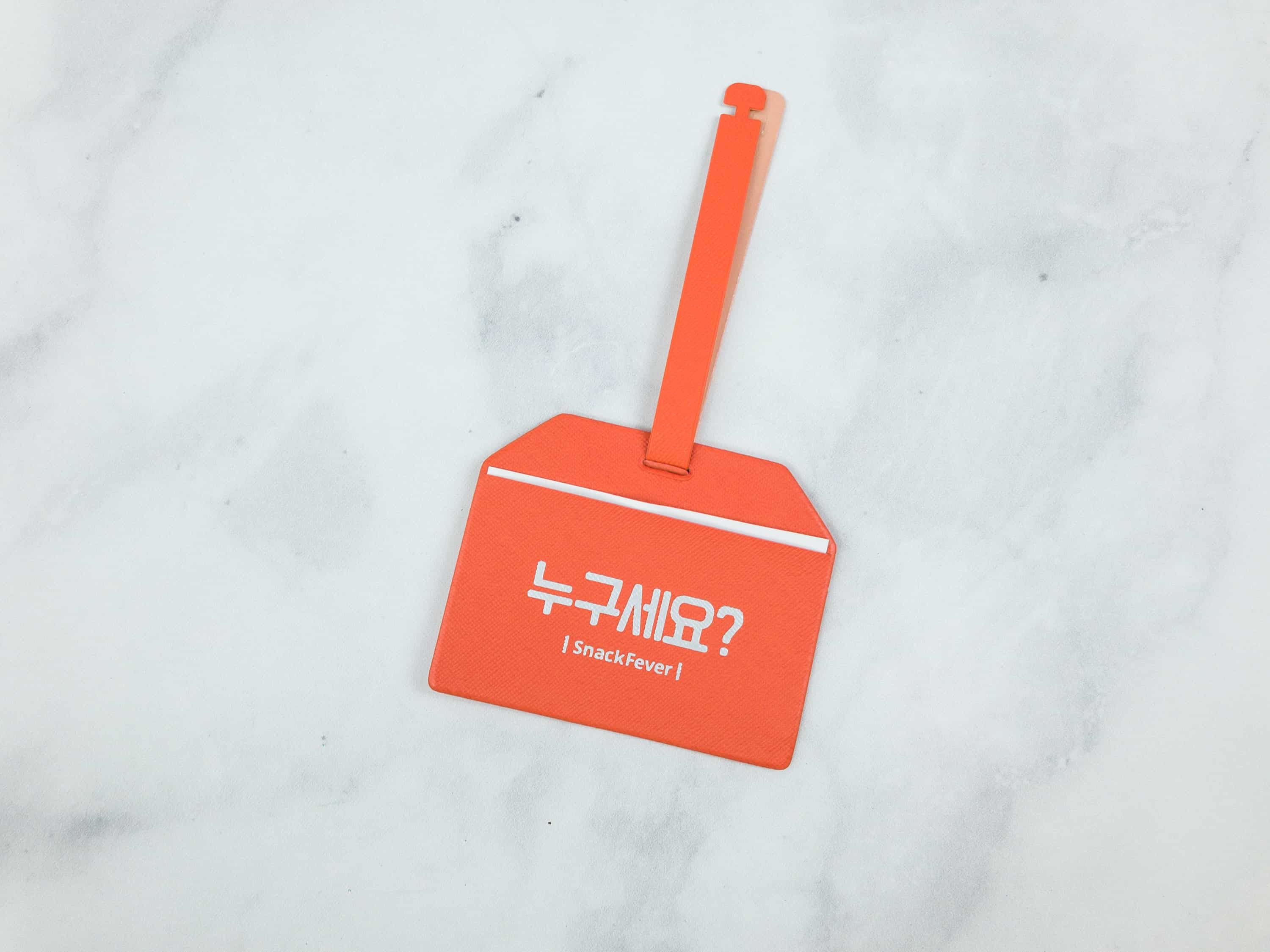 BONUS: Travel Bag Name Tag. This orange luggage tag says "who are you" in Korean.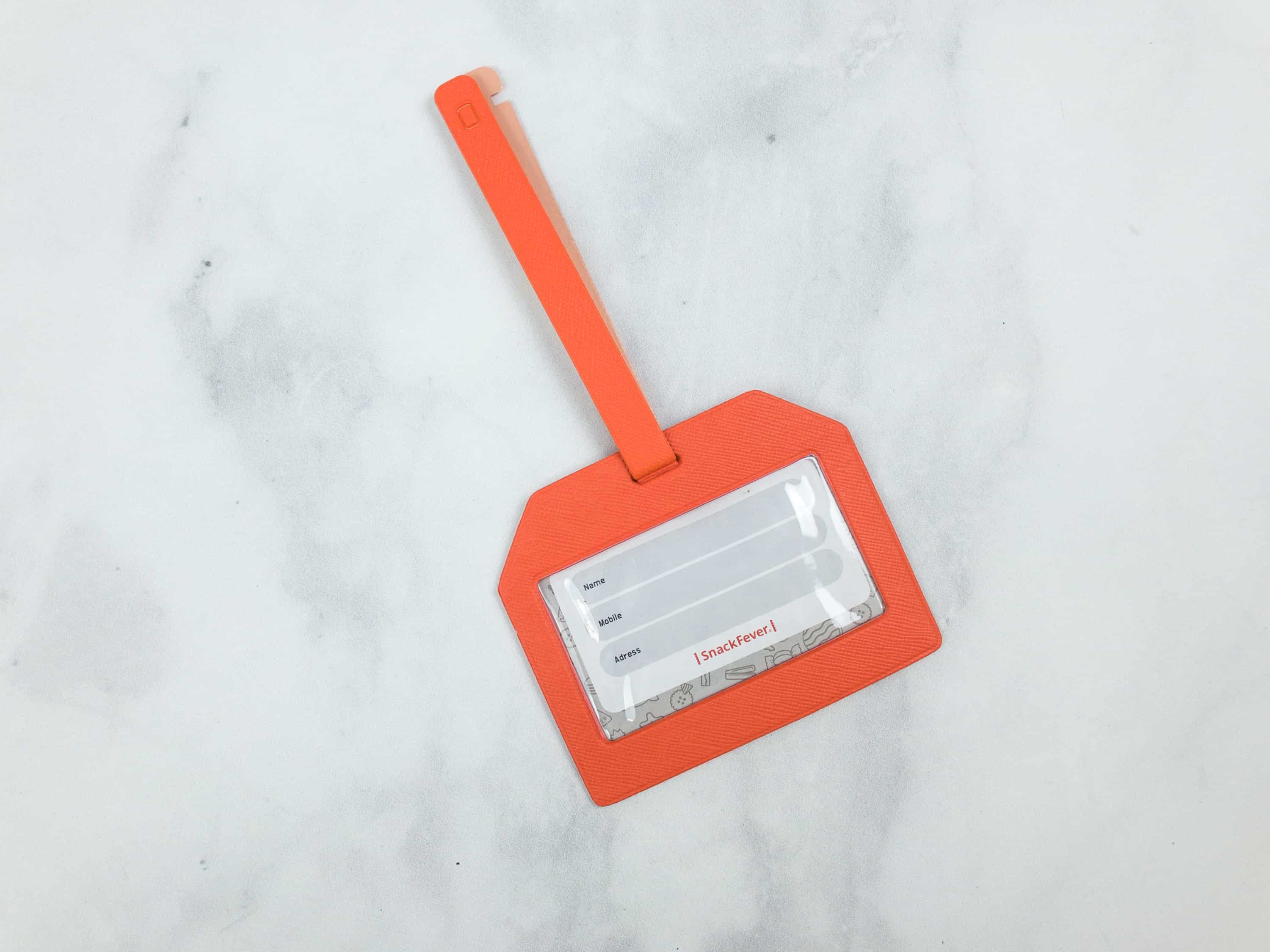 At the back, there is a card where you can write your details.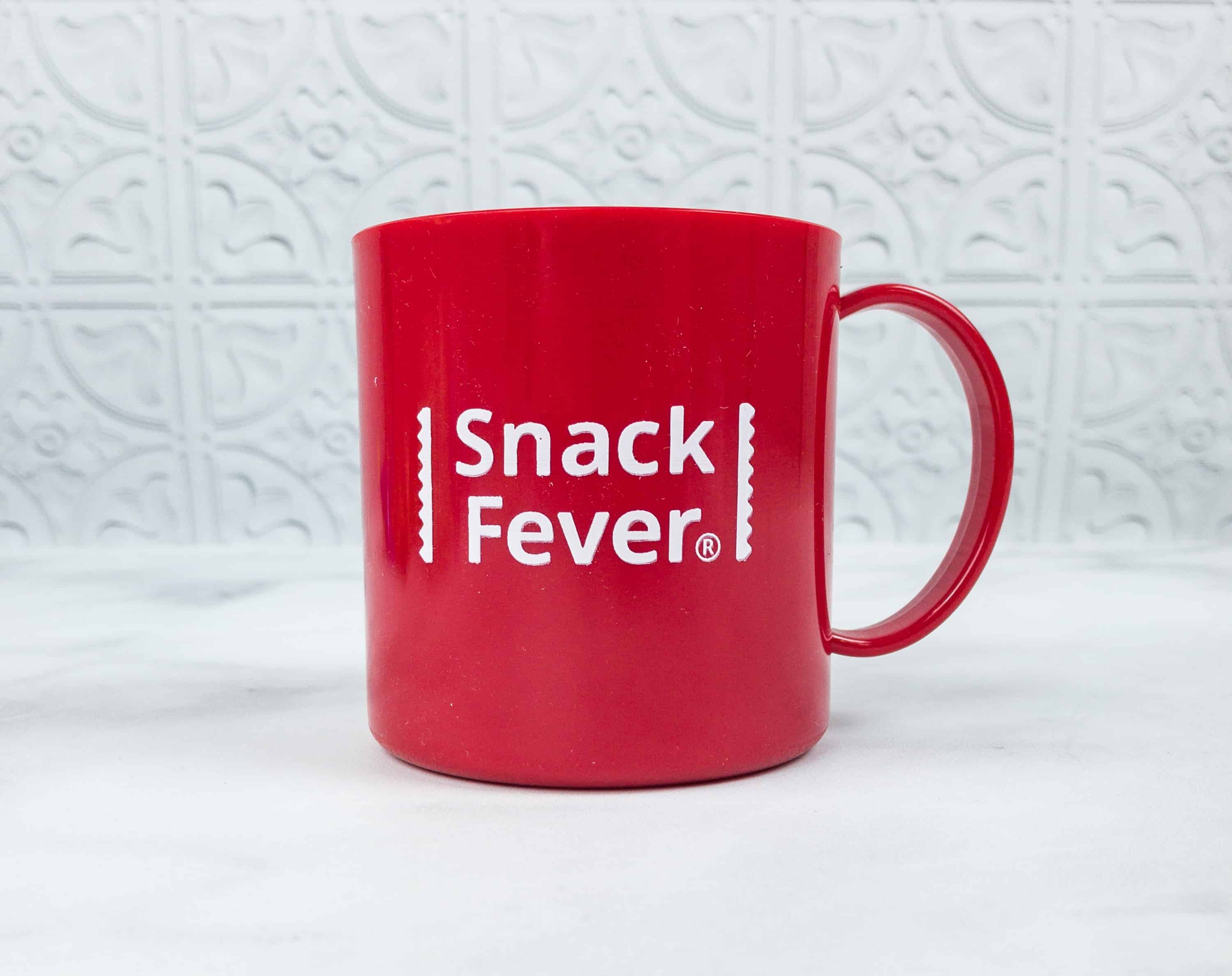 BONUS: Plastic Mug. The next bonus item is a plastic mug. It is red and features the Snack Fever logo. It's perfect for stashing wrapped candies!
Jellycious Choco Sweet Yogurt Jelly. This sweet candy is a combination of chocolate and yogurt jelly.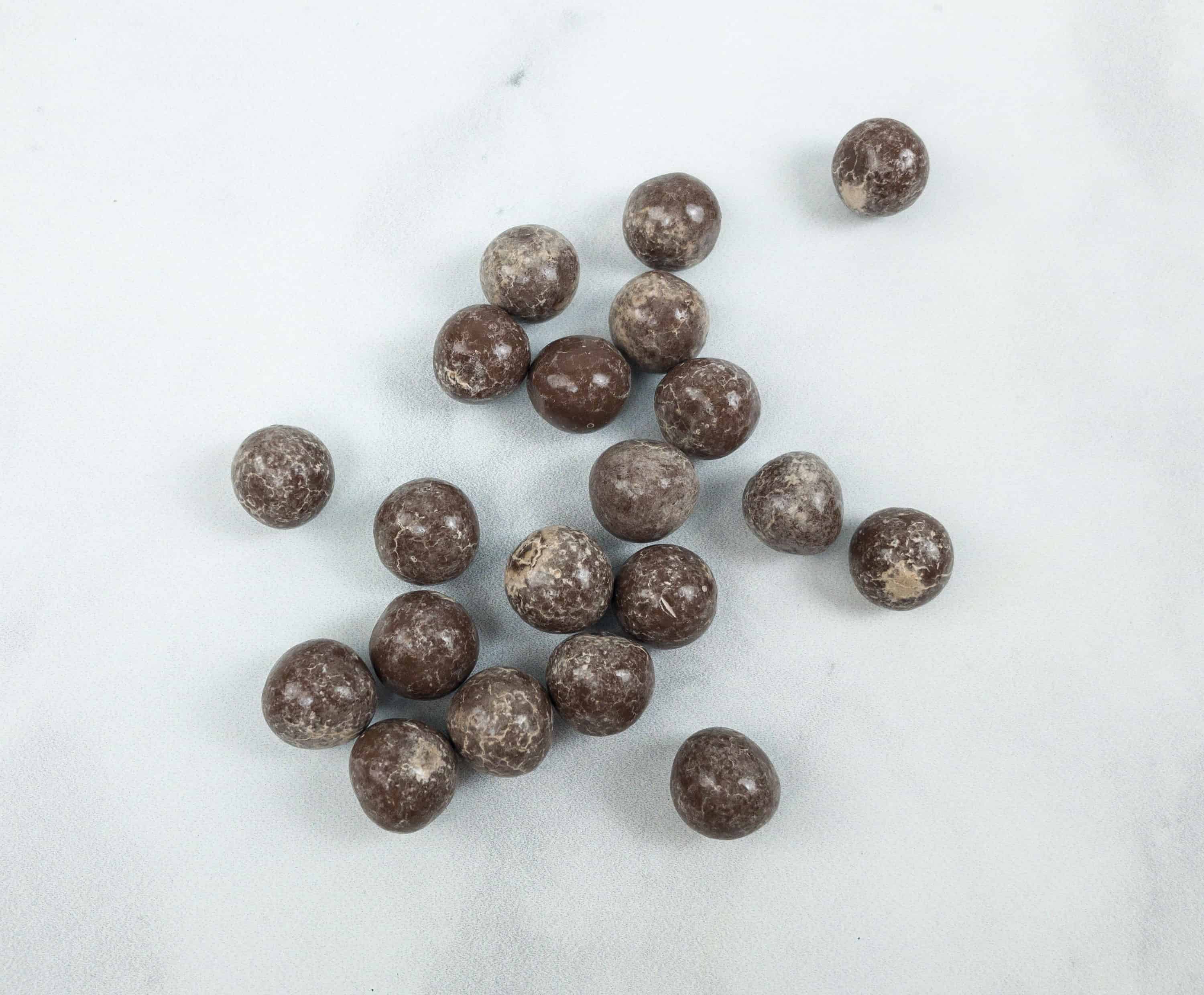 One pack consists of small chocolate balls infused with yogurt in the middle. It's quite addicting! Jelly textured confection + chocolate coating is my favorite!
Yuga Candy. So soft and chewy! This delicious candy is made with caramel and cow milk, making it so creamy and extra sweet. We received three pieces, and I wish we had more.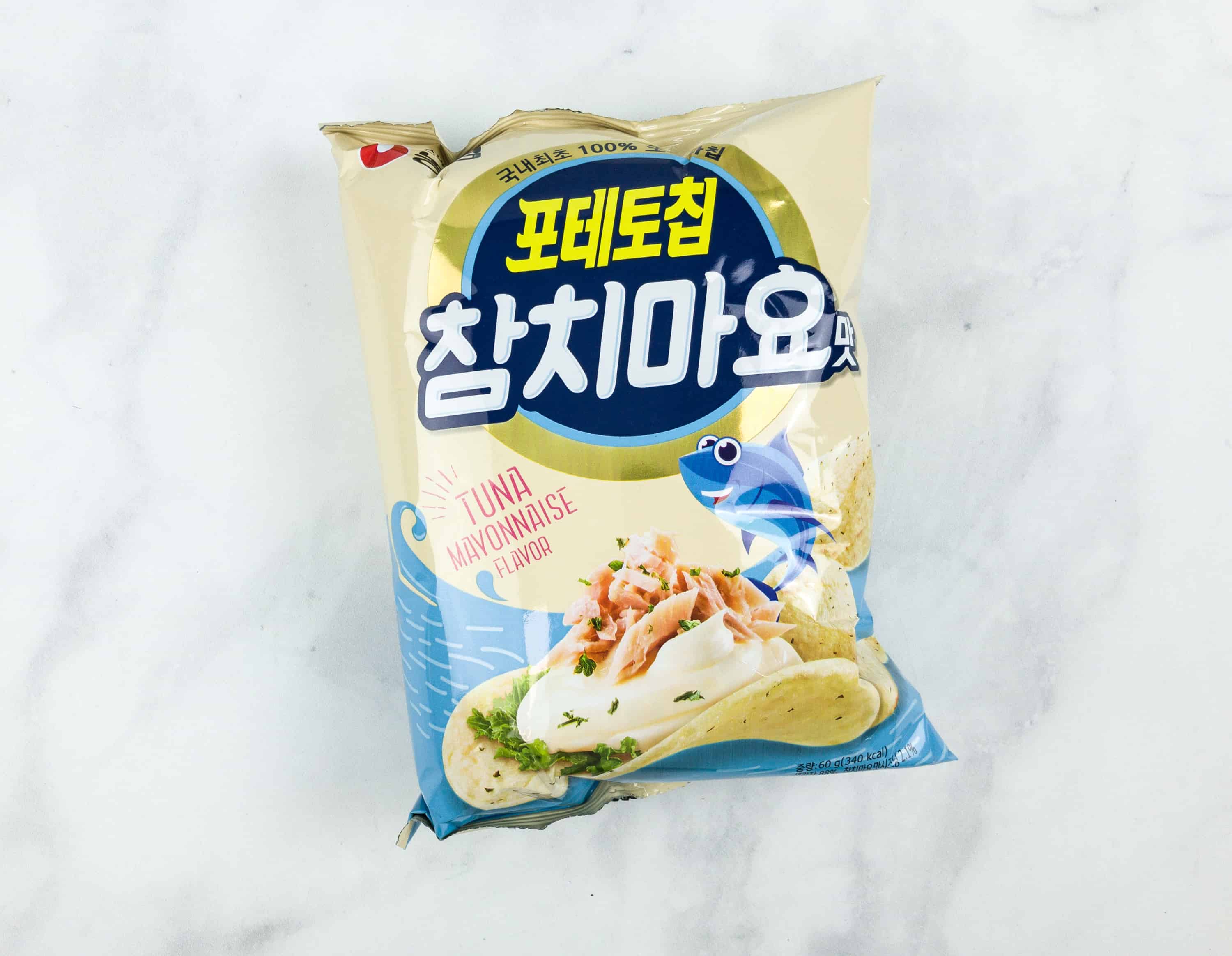 Chamchi Mayo. This potato chip snack is also known as Tuna Mayo.
It's light, crunchy, and flavorful. I could taste the mayo but it was not overpowering. Tuna and mayo has always been a fantastic combination and they proved it again as a potato chip flavor.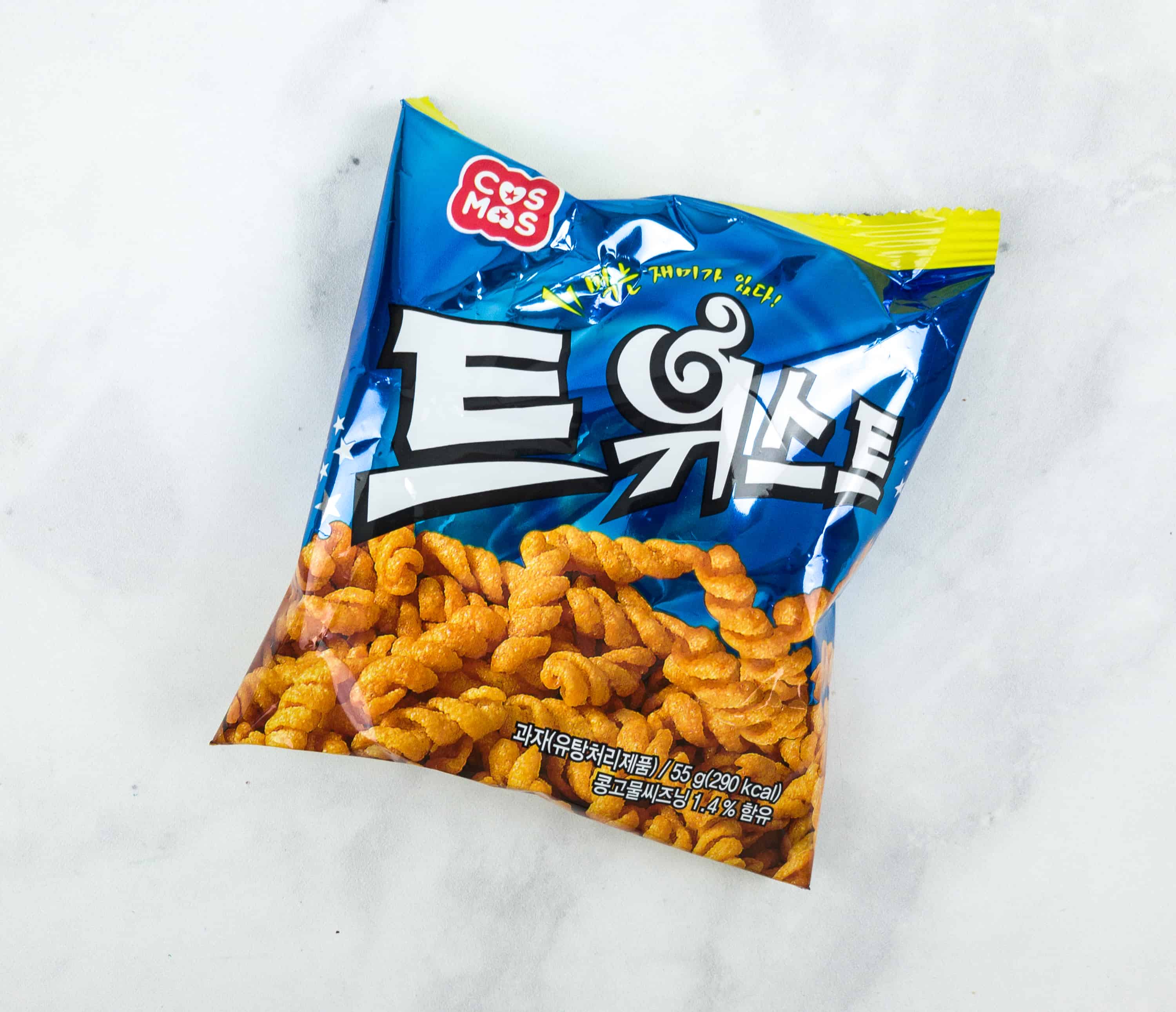 Cosmos Twist. It's an all-time favorite Korean snack featuring thick and crunchy twisted shape crackers.
These corn twists are tasty and filling!
Cham Bungeo Ppang. We've tried this before and it's still the same soft and sweet cake with red bean chocolate that we love. There are two of these in the box.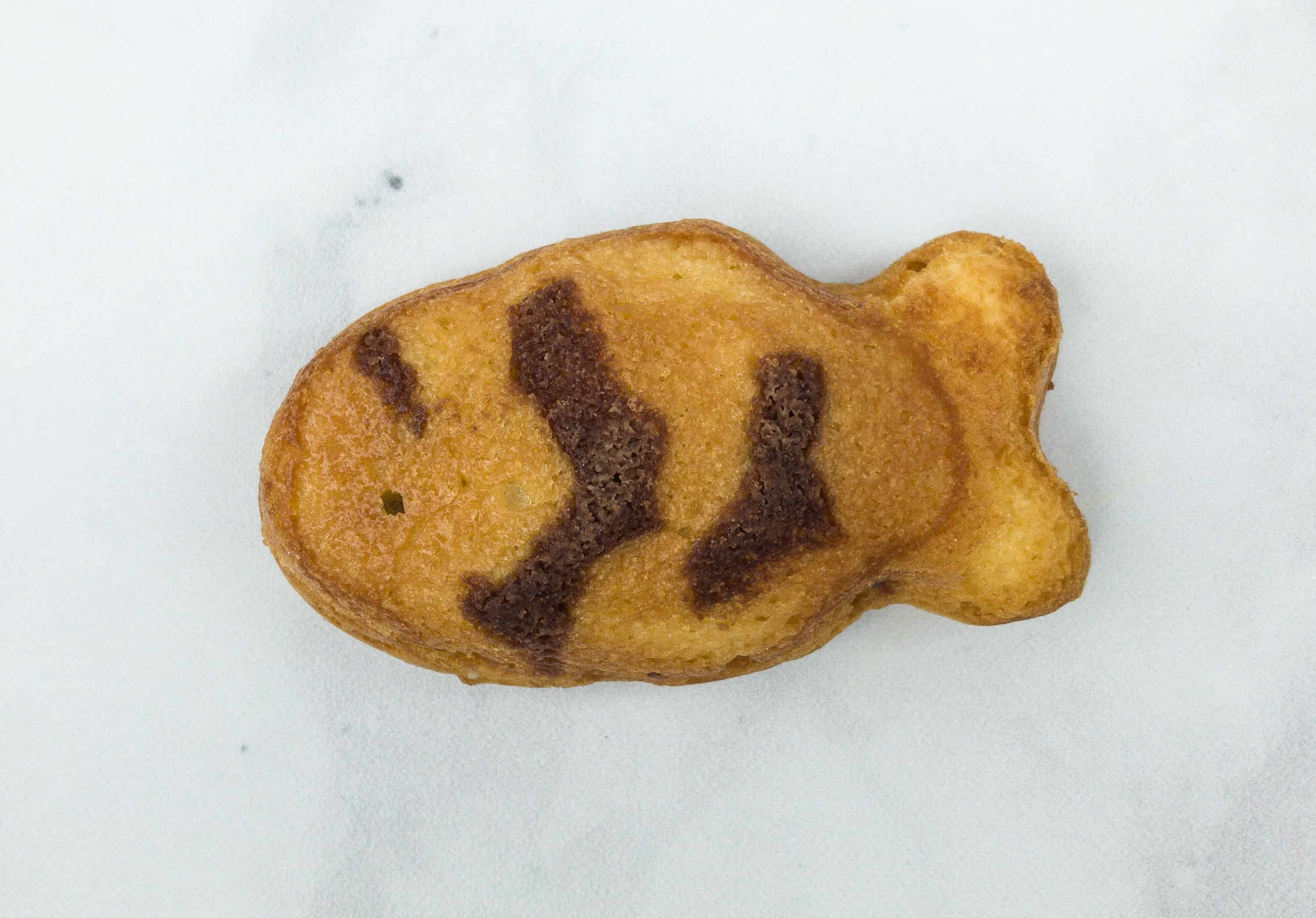 The bread is fish shaped and has a golden brown color, with chocolate stripes that serve as the "scales."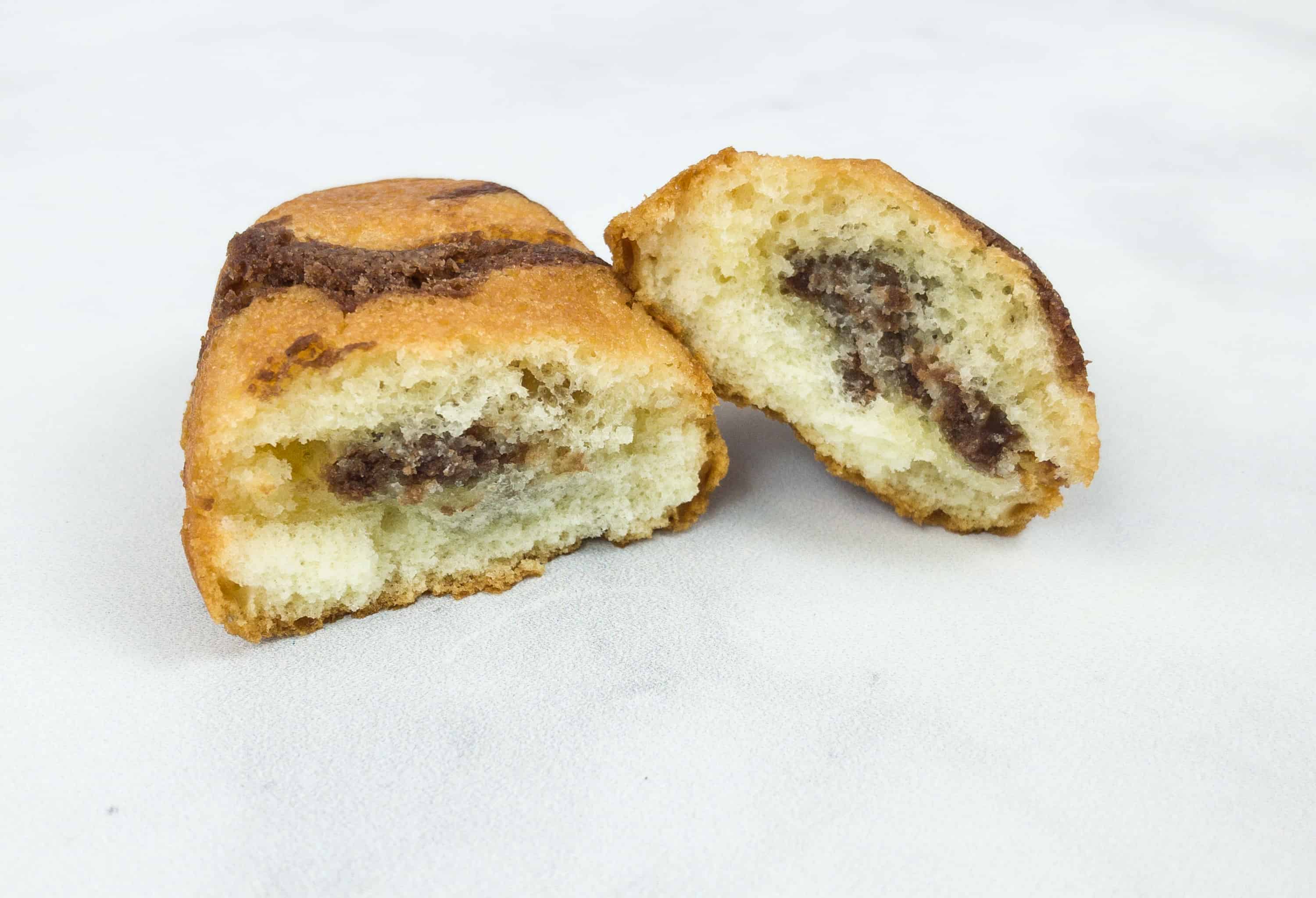 This bite-sized rice cake is moist and satisfying. Its red bean filling is really delicious! These cakes are so high quality!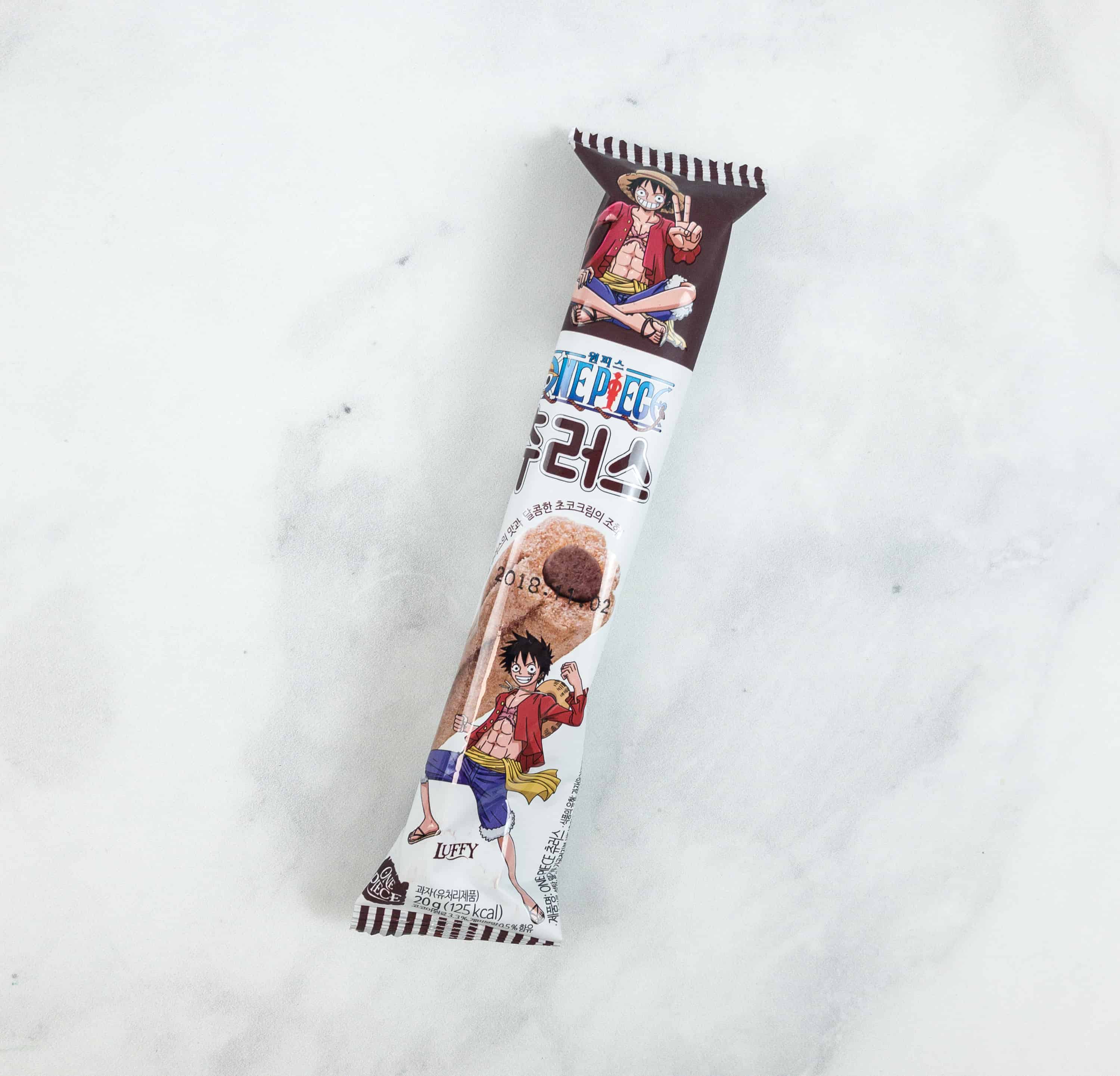 Anime OnePiece Churroz. Churros is a popular European treat and it seems that Koreans like it too. The packaging features Luffy from the anime series One Piece!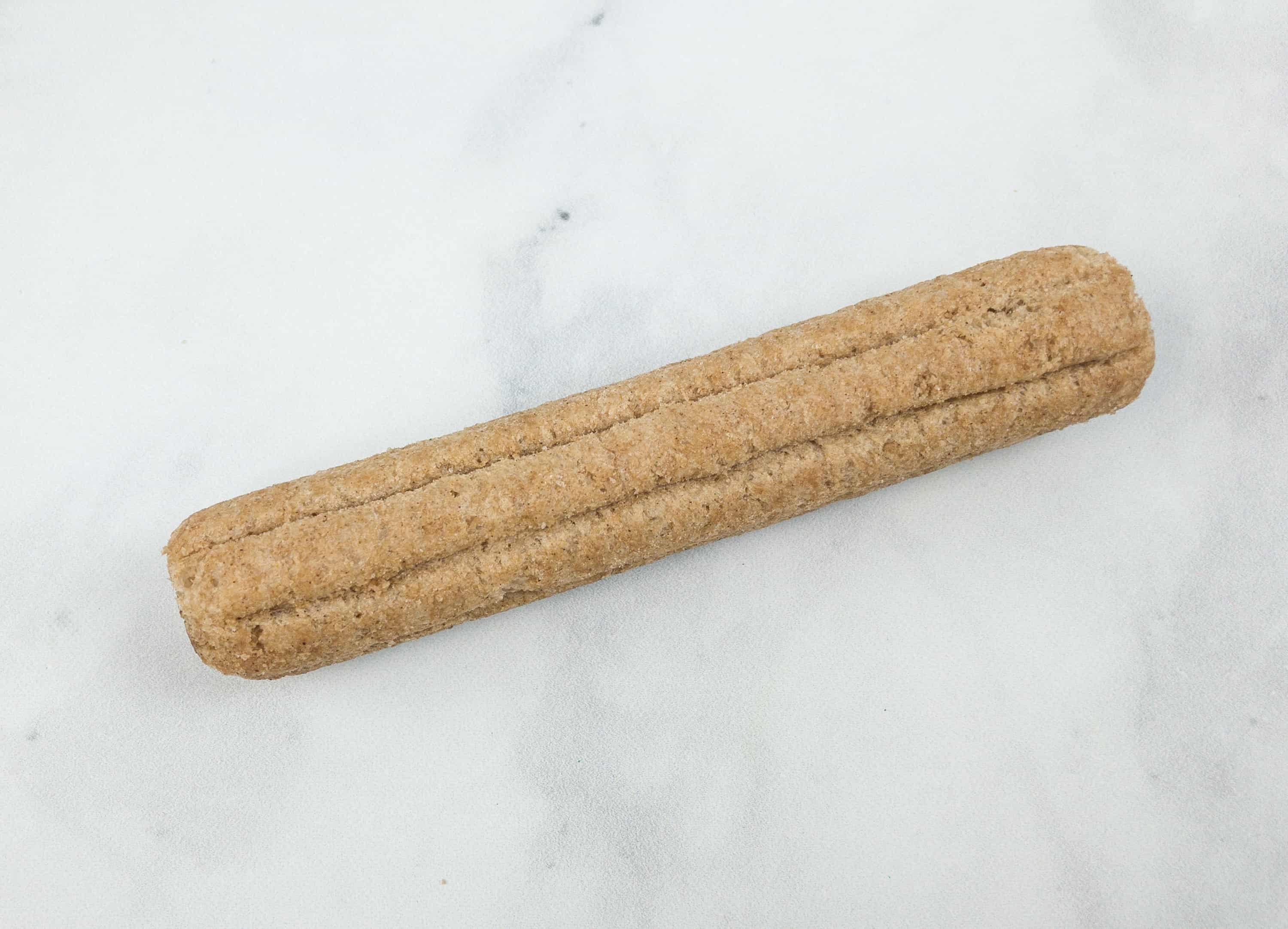 This sweet honey flavored treat comes with a hint of cinnamon.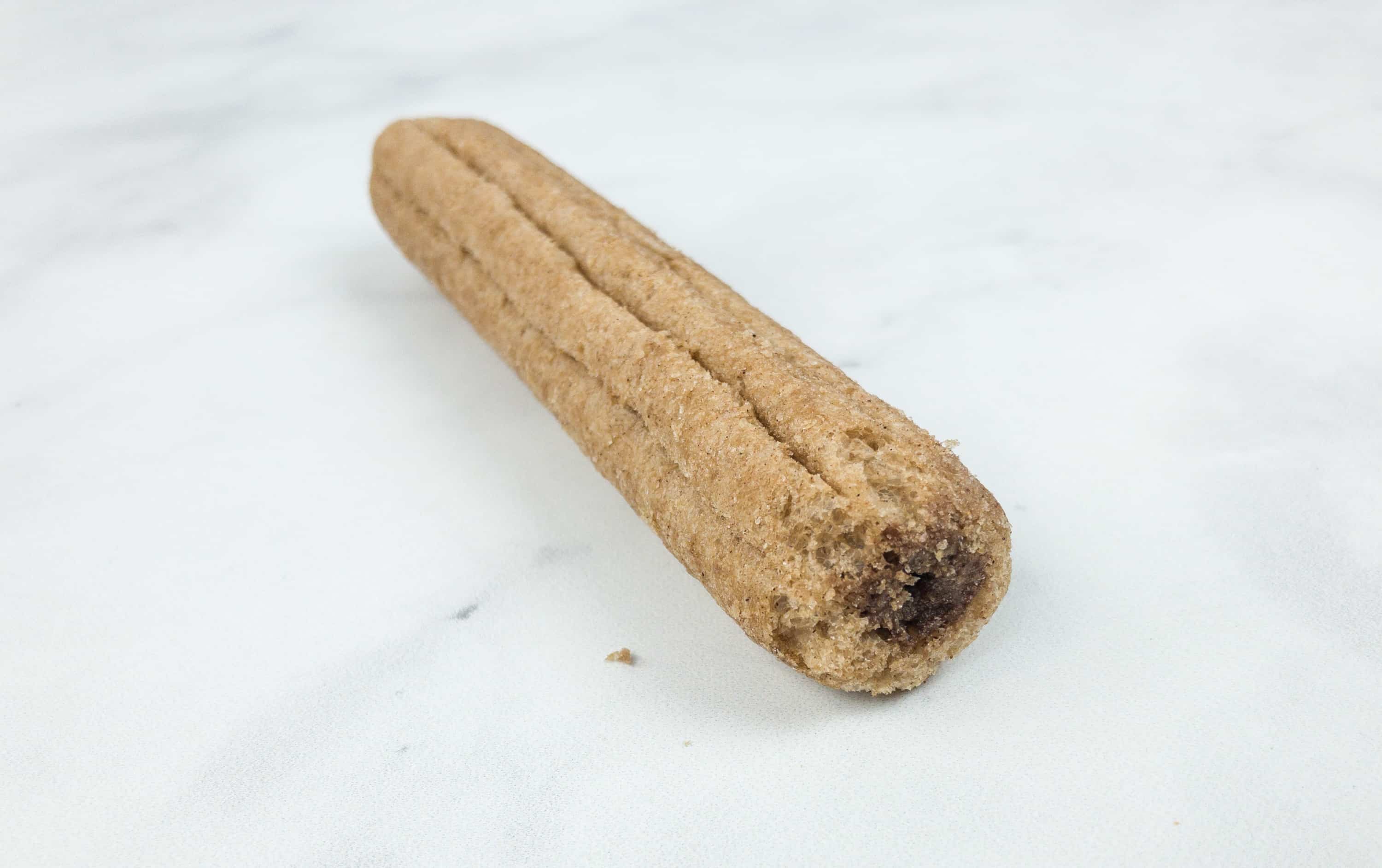 It has a thick and luscious chocolate filling that made every bite so yummy.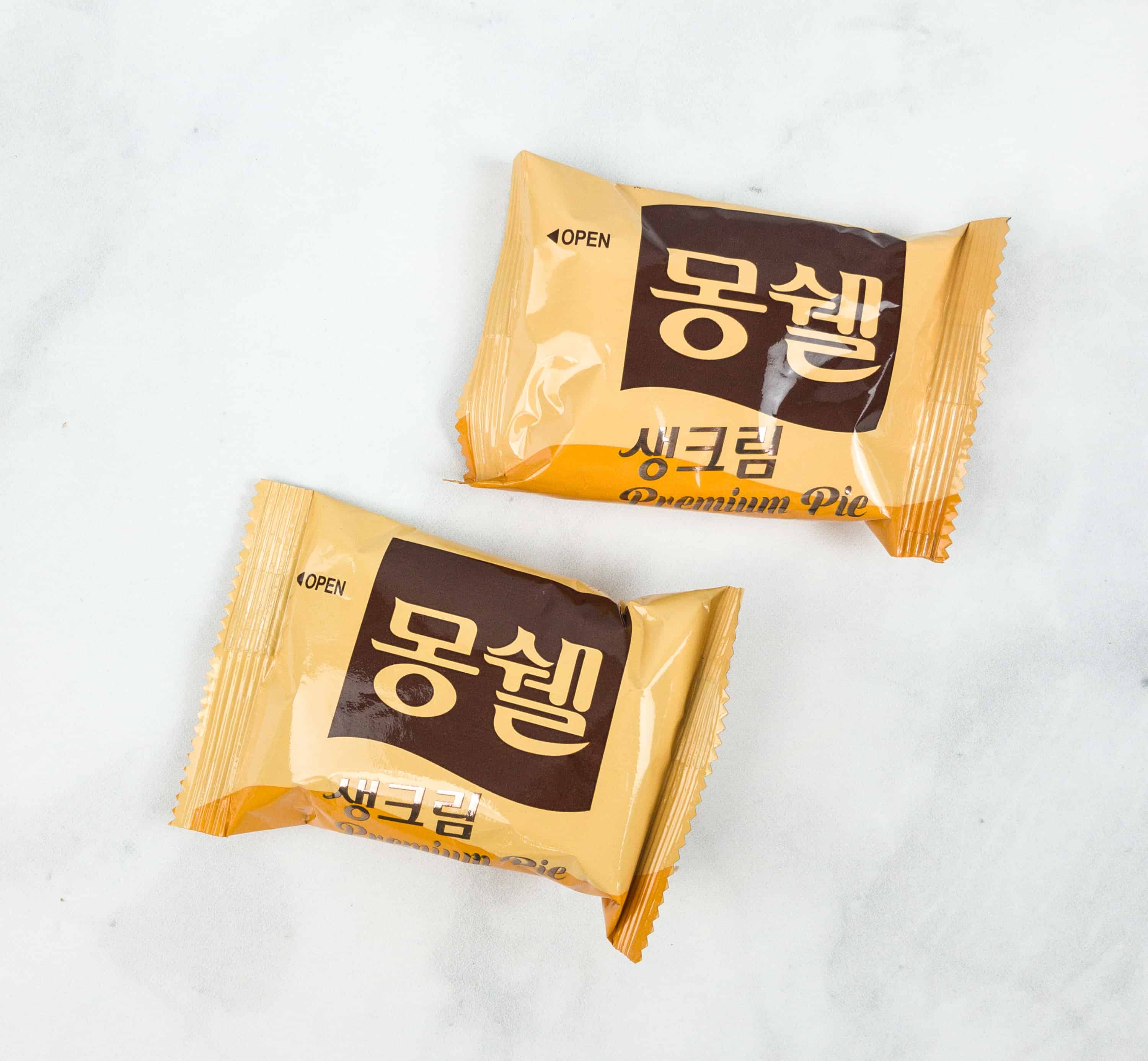 Mongshell S Cheesecake. We received two pieces of this soft and rich flavored cacao chocolate cake. It's similar to choco pie, except that it's filled with real cheese cream in the middle.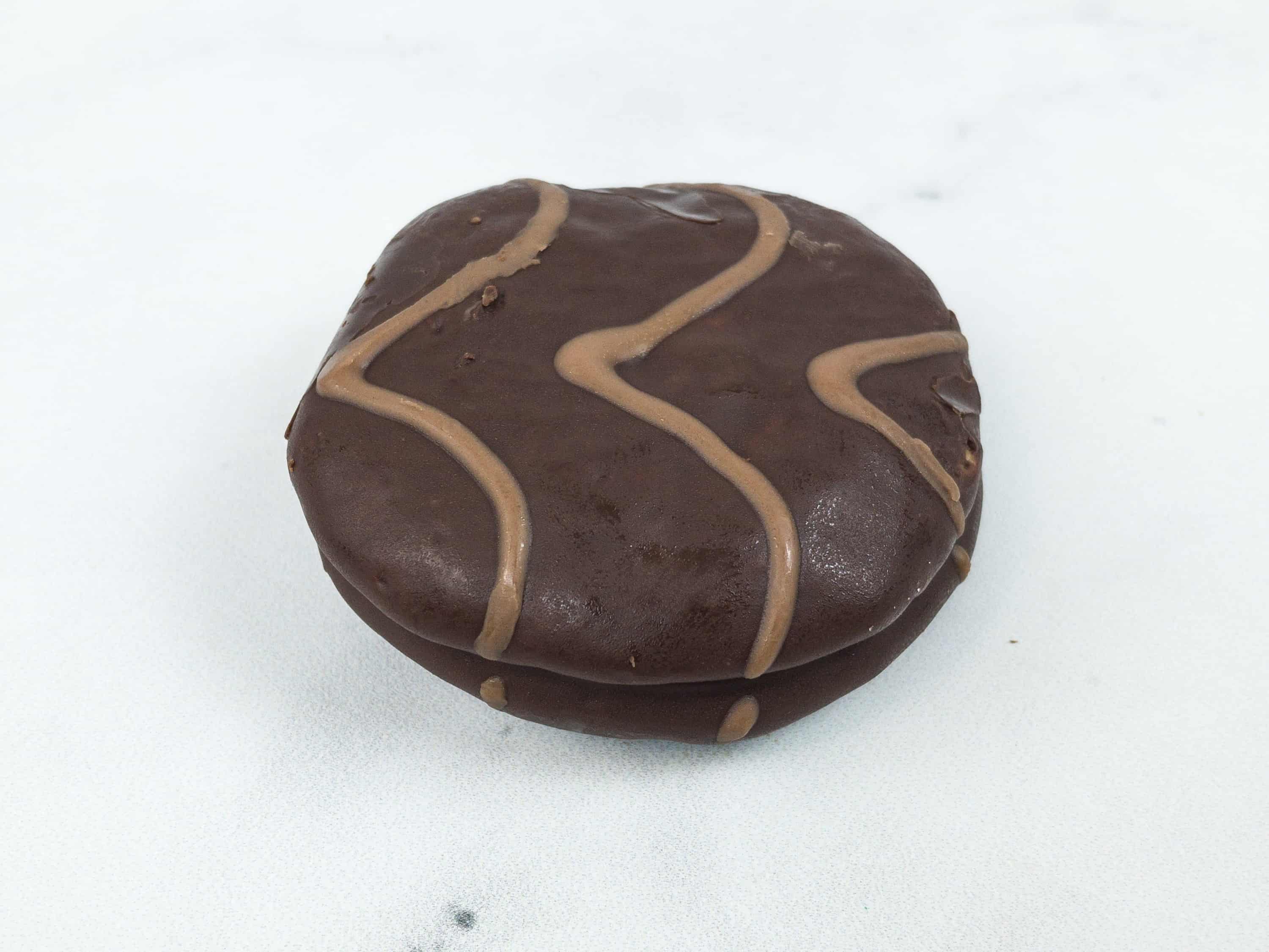 The chocolate coating is rich and it even has chocolate drizzles.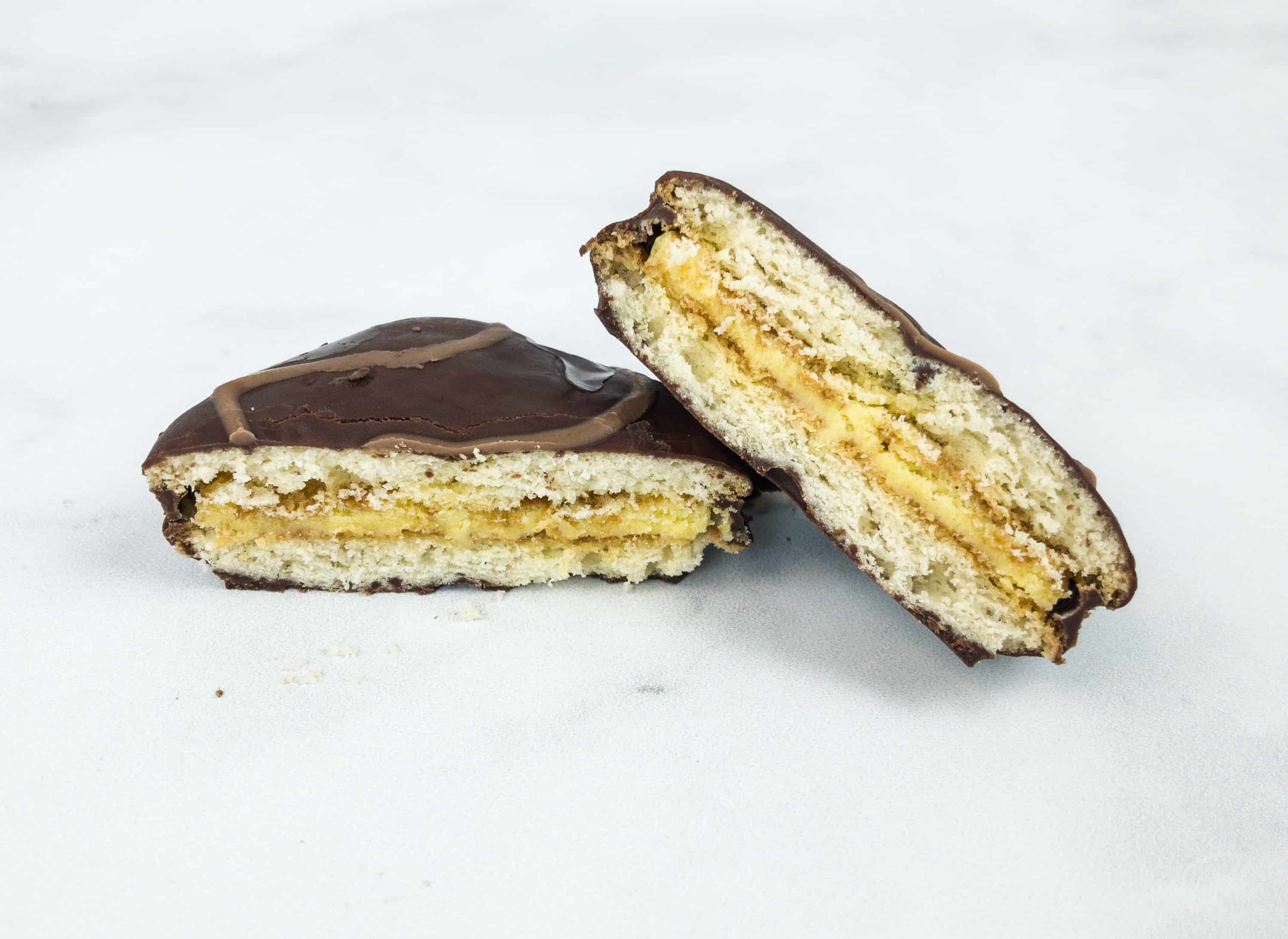 The cheesecake filling in between the soft bread is so superb, it melts in my mouth.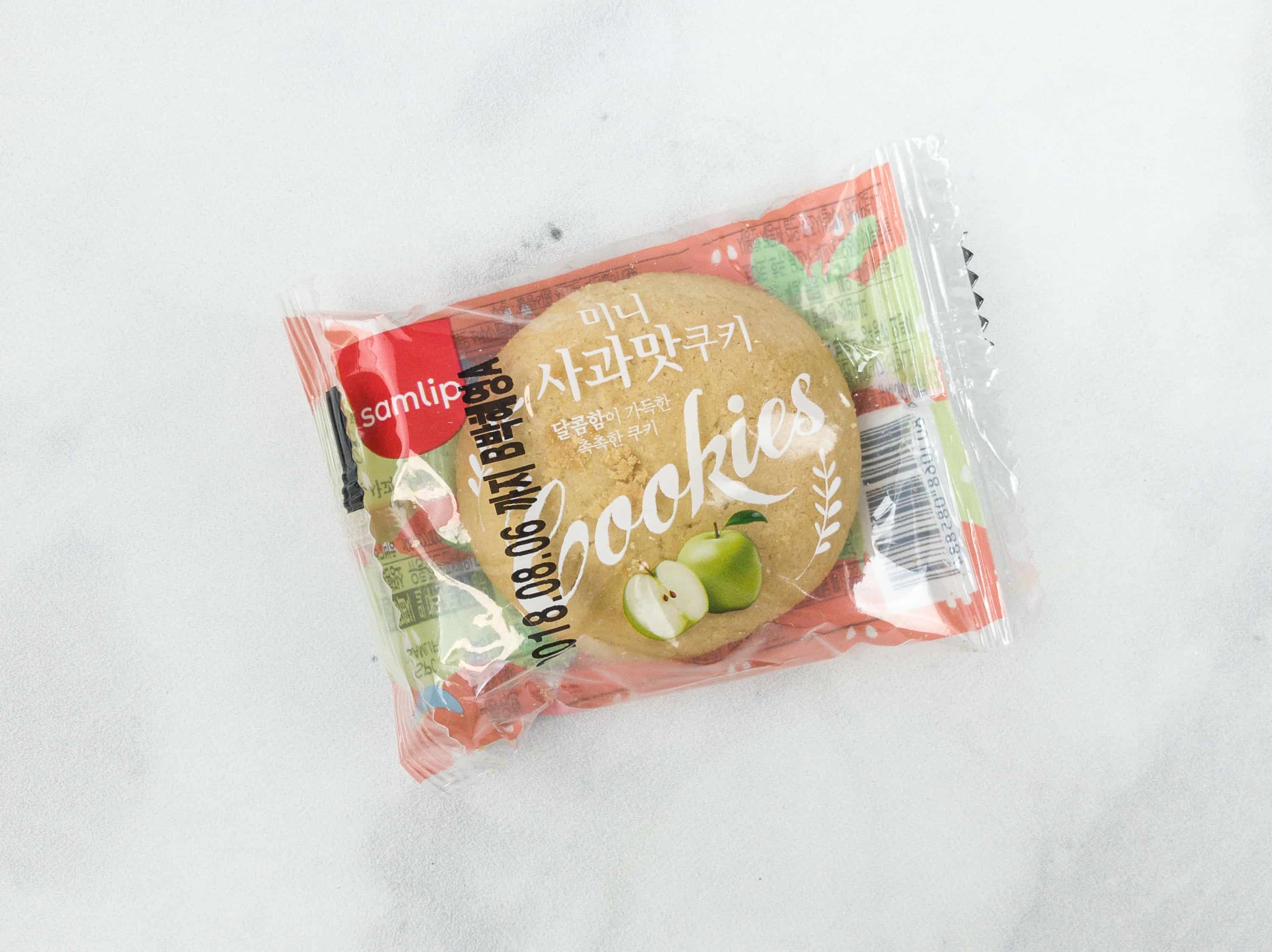 Mini Apple Flavored Cookie. It's like an apple pie inside a fluffy cookie!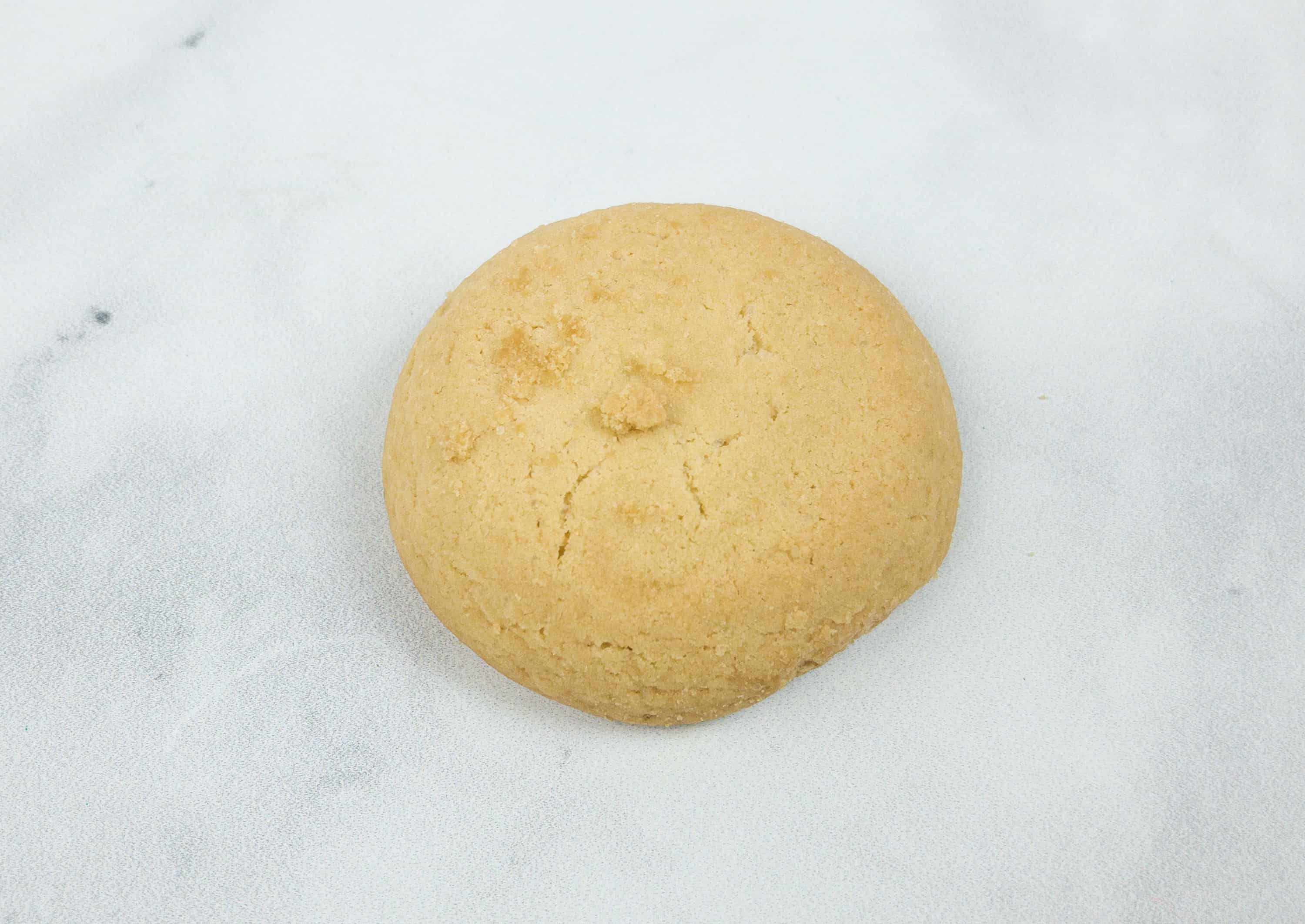 We like cookies and apple, and seeing both of them in one treat really is amazing.
There was a thick apple filling in the middle. It's sweet, and ideally paired with a hot beverage!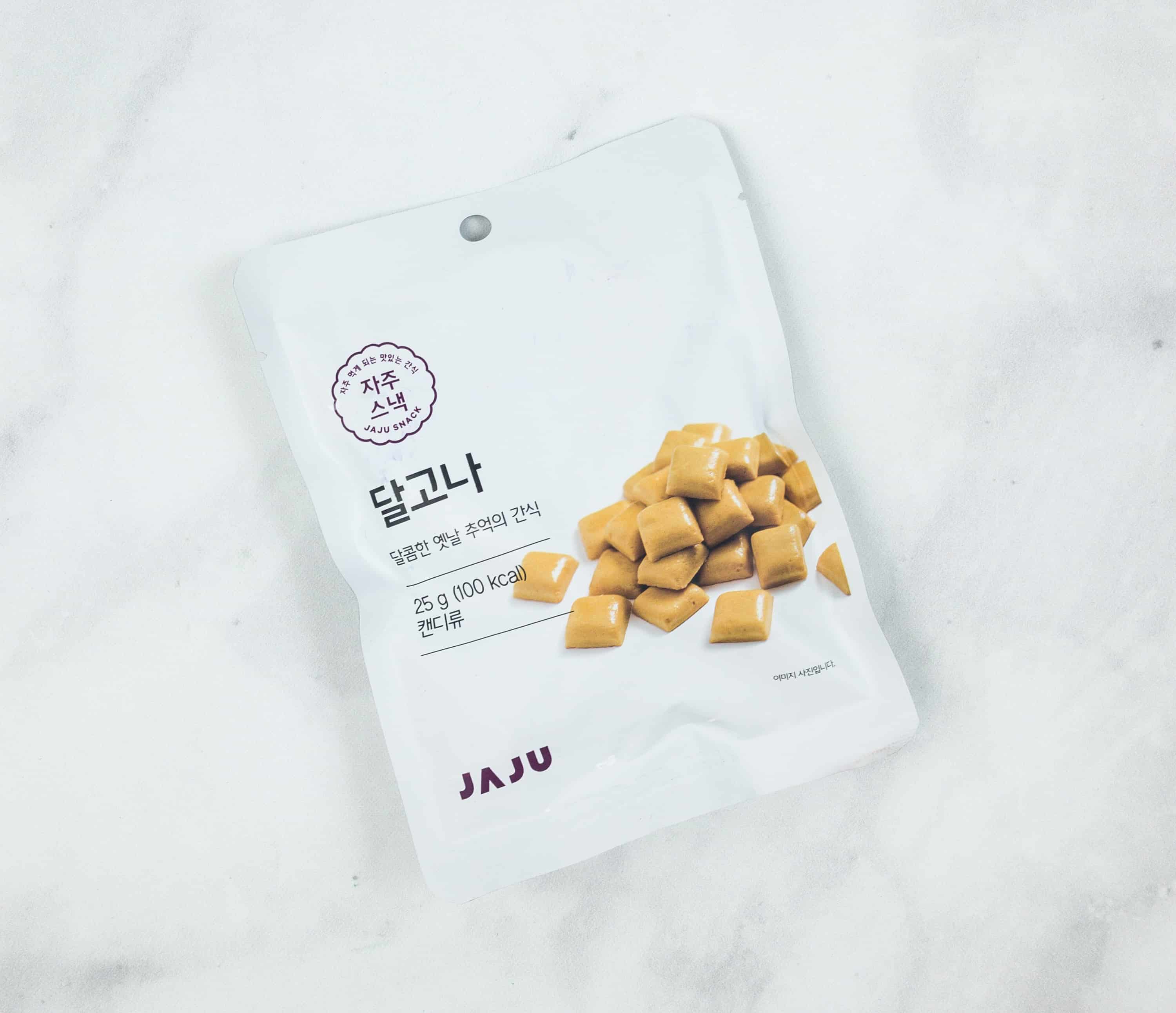 JAJU Dalgona Candy. Dalgona is a famous traditional Korean candy. We received a pack of this sweet treat!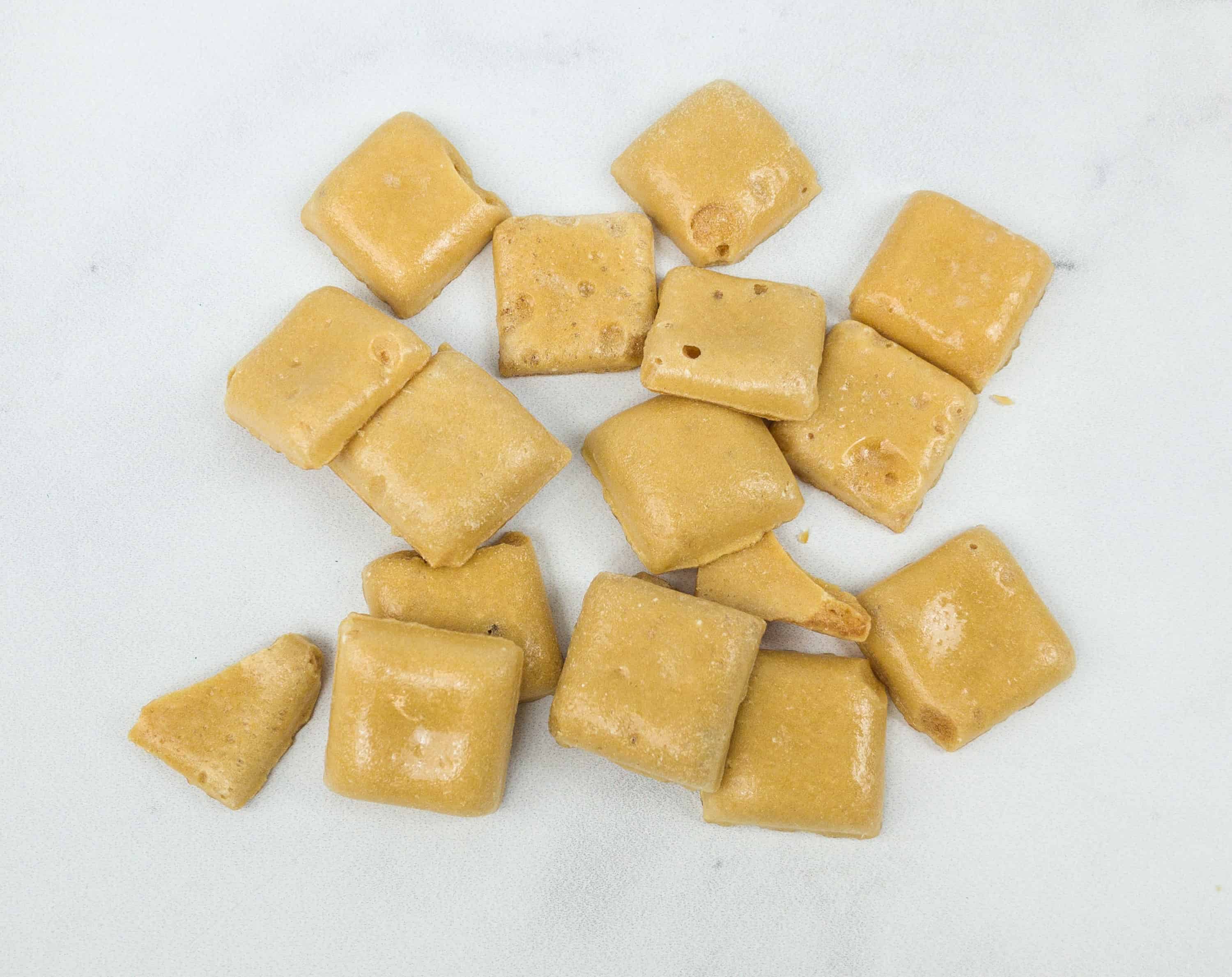 They look like biscuits, but they're actually honeycomb toffee.
Snack Fever is always worth looking forward to because of the variety of Korean snacks and candies they offer. This month, it's a mix of new treats and old favorites, which made us really happy. Most of these are hard to find in our local stores, if not impossible. We also appreciate the inclusion of traditional Korean snacks, which gives us a glimpse of the rich Korean culture. Whether you're a Korean fan or just a snack lover in general, this box offers lots of good stuff to fill your belly! And speaking of family month, this box is still my three year old's favorite box!
Have you tried Snack Fever?