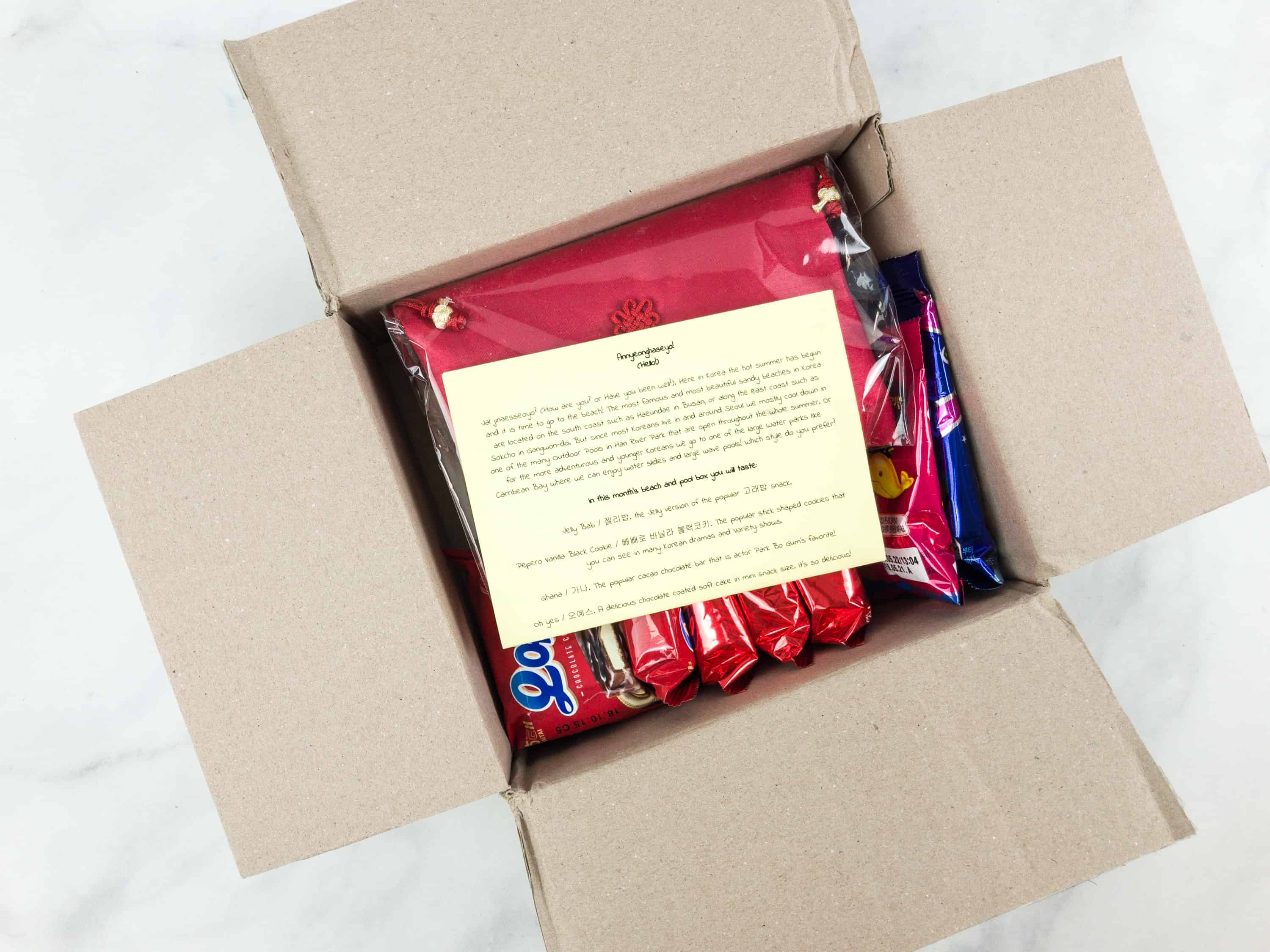 The Korean Snack Box is monthly subscription box dedicated to premium Korean snacks. The subscription starts at $14.95 each month (Medium and Large boxes available), with free worldwide shipping. Each box comes in a beautiful Bokjumeoni (traditional Korean silk bag) with 5-10 or 10-15 items and tasters. You can now find the previous month box and earlier month's boxes in the Korean Snack box shop.
This is a review of the large $24.95 per month Korean Snack Box.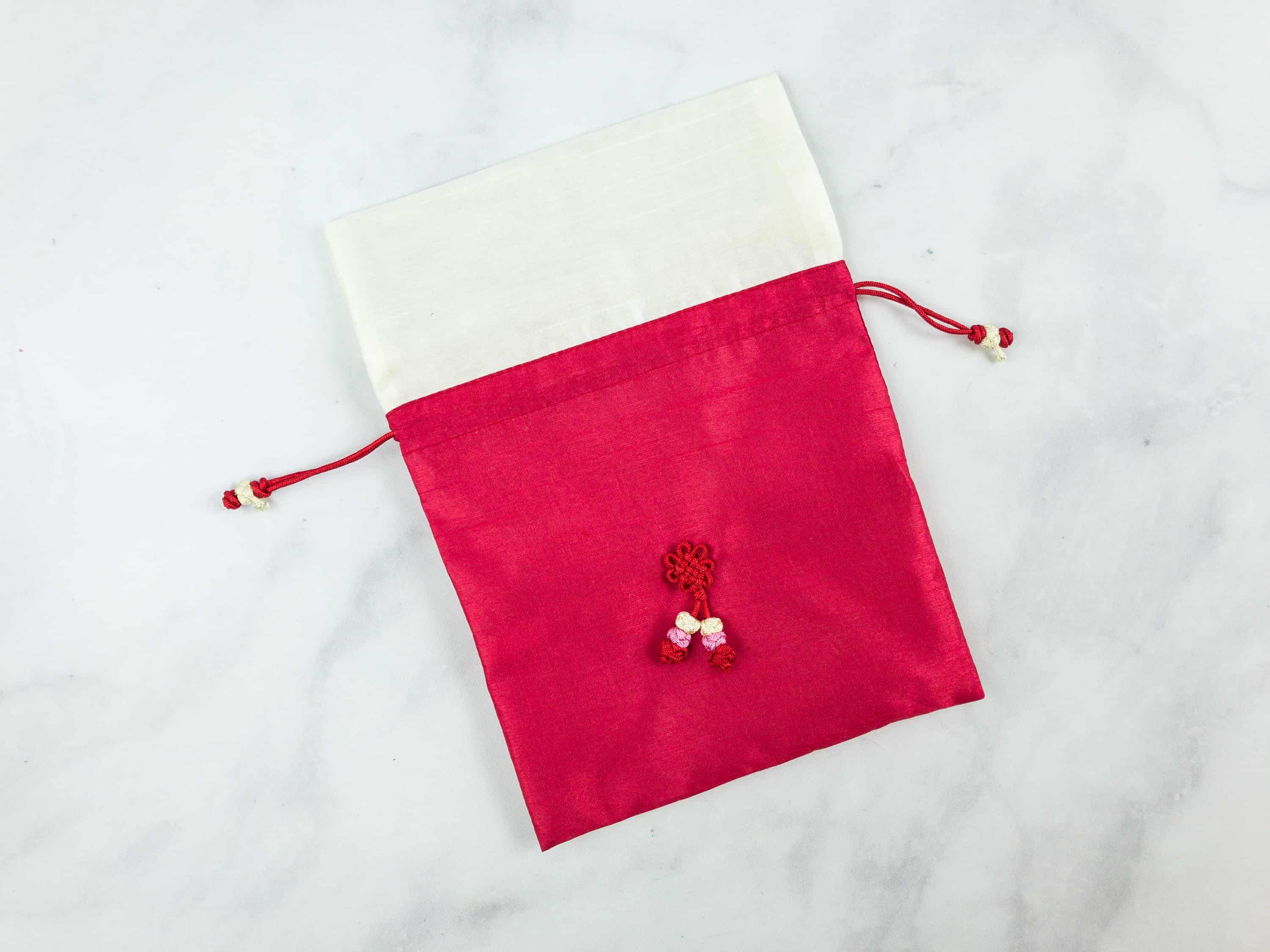 This month has a red Bokjumeoni. It is also reusable as a purse, pouch, or even as a makeup bag!
DEAL: Get $2 off your first subscription box with coupon code HELLOKOREA.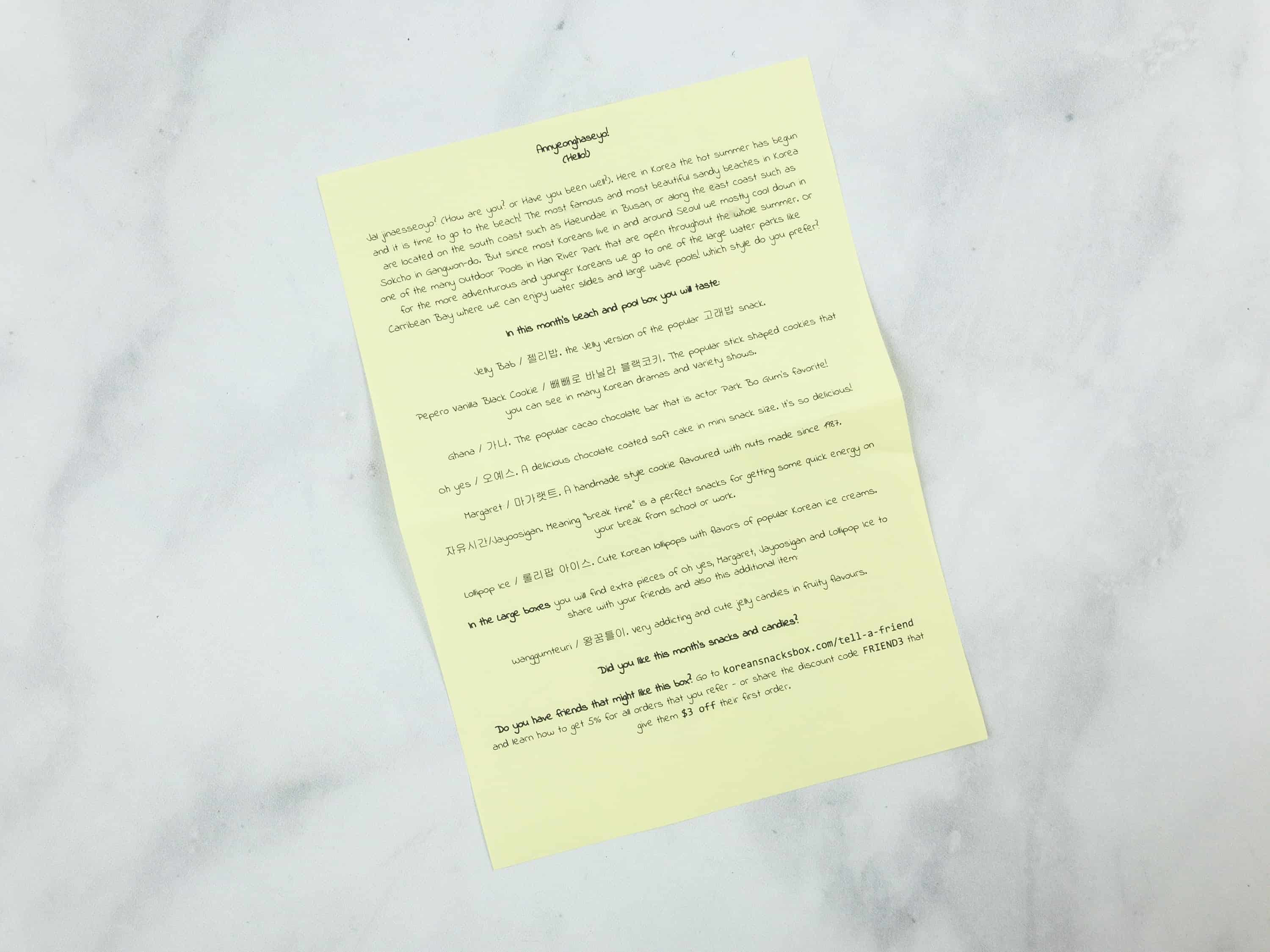 A note from the curators is included in the box.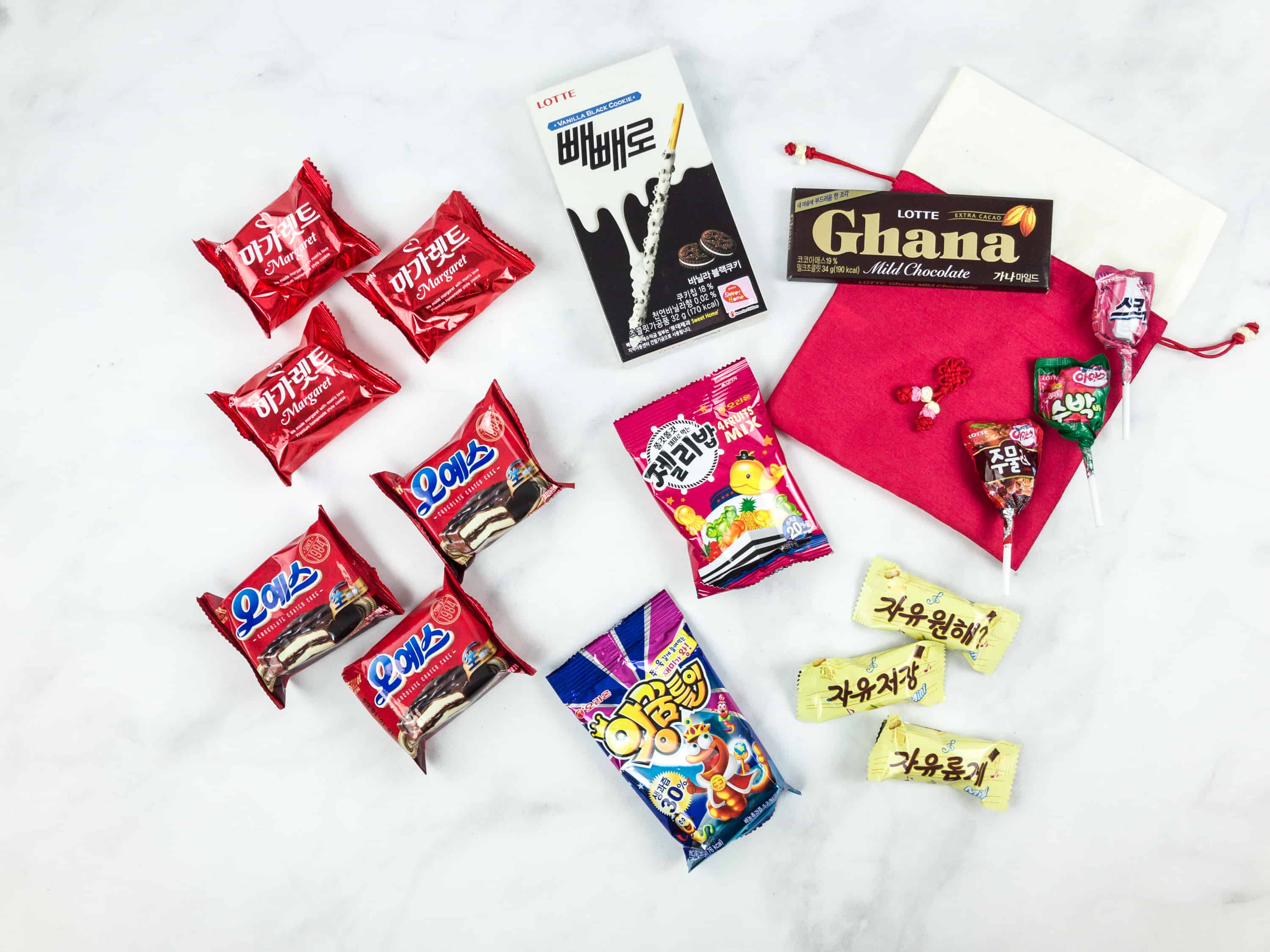 Everything in my box!

Jelly Bab. Shaped like various sea creatures, this pack of gummy candies were a sure hit with my kids!
The candies come in 4 flavors: green apple, orange, strawberry, and pineapple!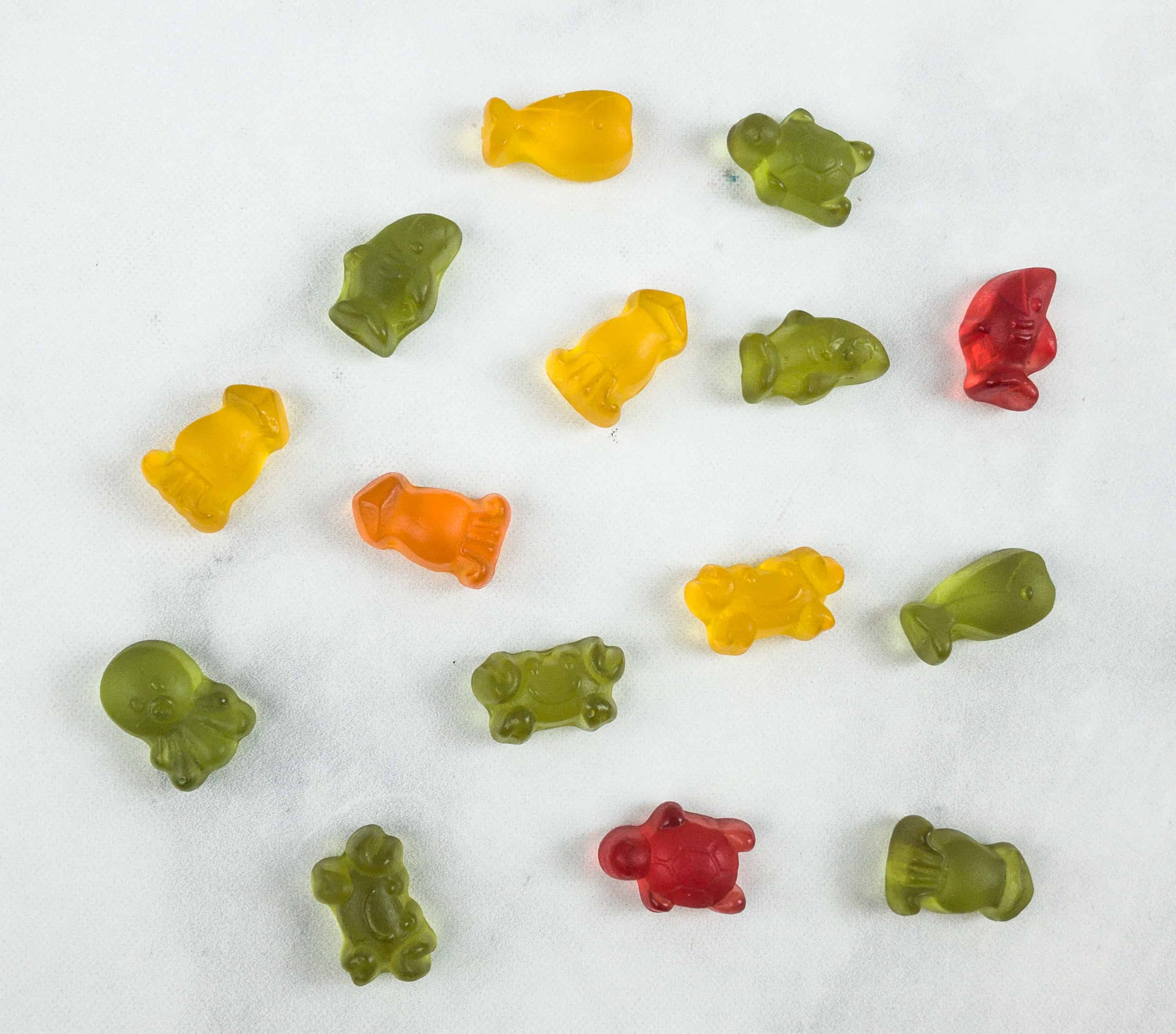 The pack includes whales, sharks, turtles, squids, octopuses, and crabs! And all of them are so chewy and tasty!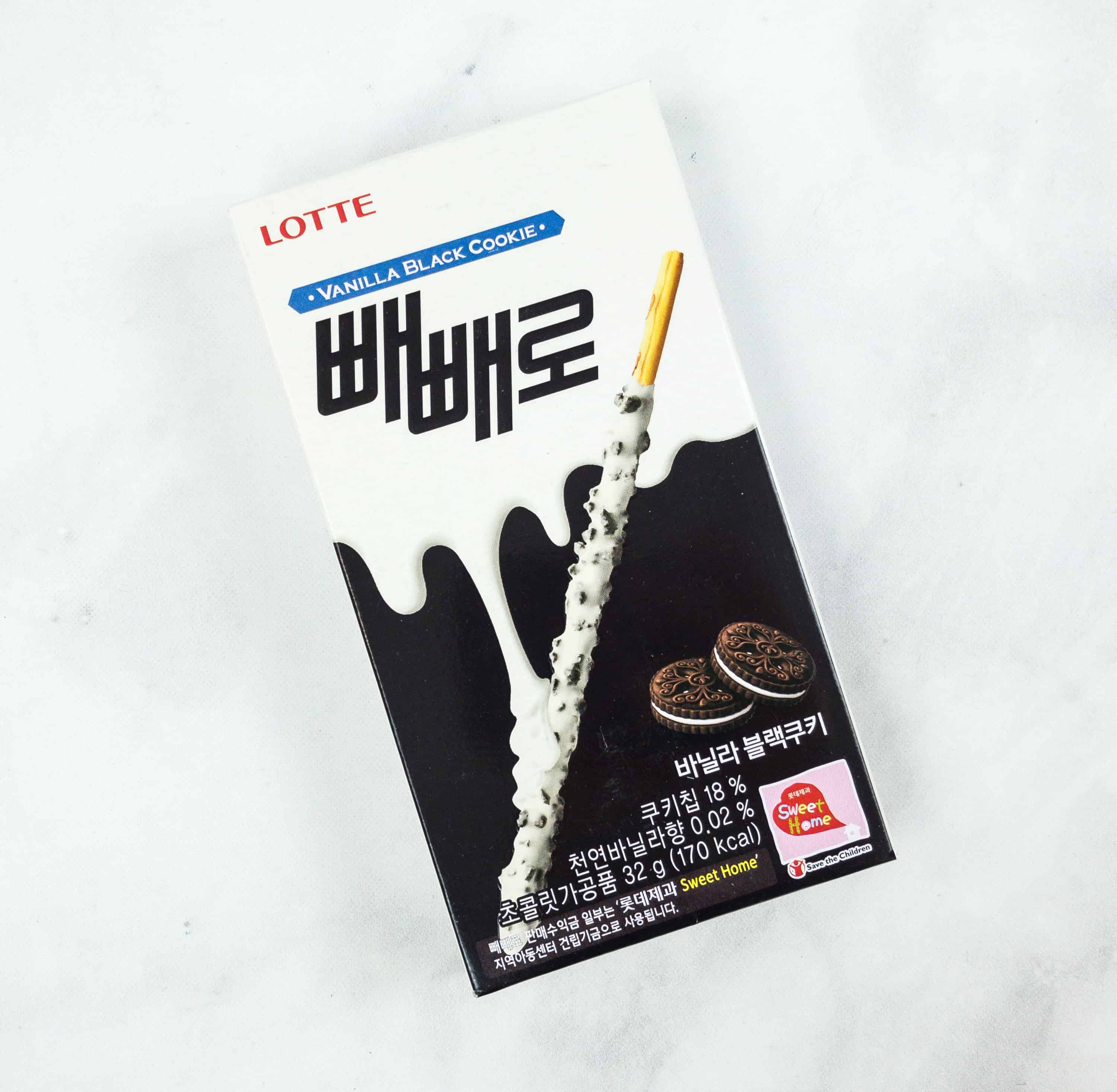 Pepero Vanilla Black Cookie. Pepero is one of the most famous snacks in Korea. This month, the variant we received boasts a white vanilla coating with sweet cookie bits.
We love Pepero and their generous creamy vanilla coating on each of their stick!
LOTTE GHANA Extra Cacao Mild Chocolate. This chocolate bar is a bit less sweet, but still a delectable treat!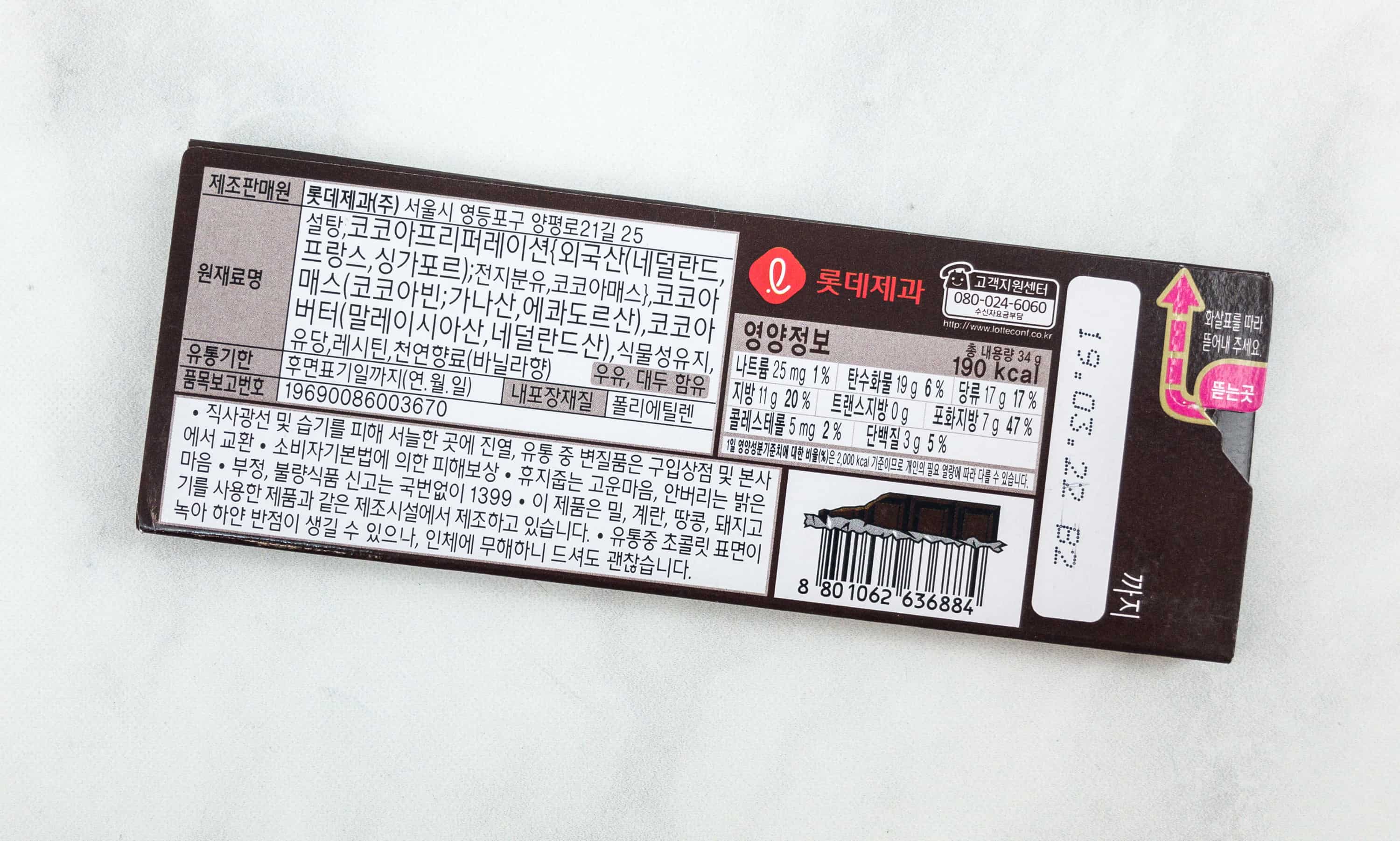 It has more cacao than the usual Ghana chocolate bar, so it's definitely richer and smoother!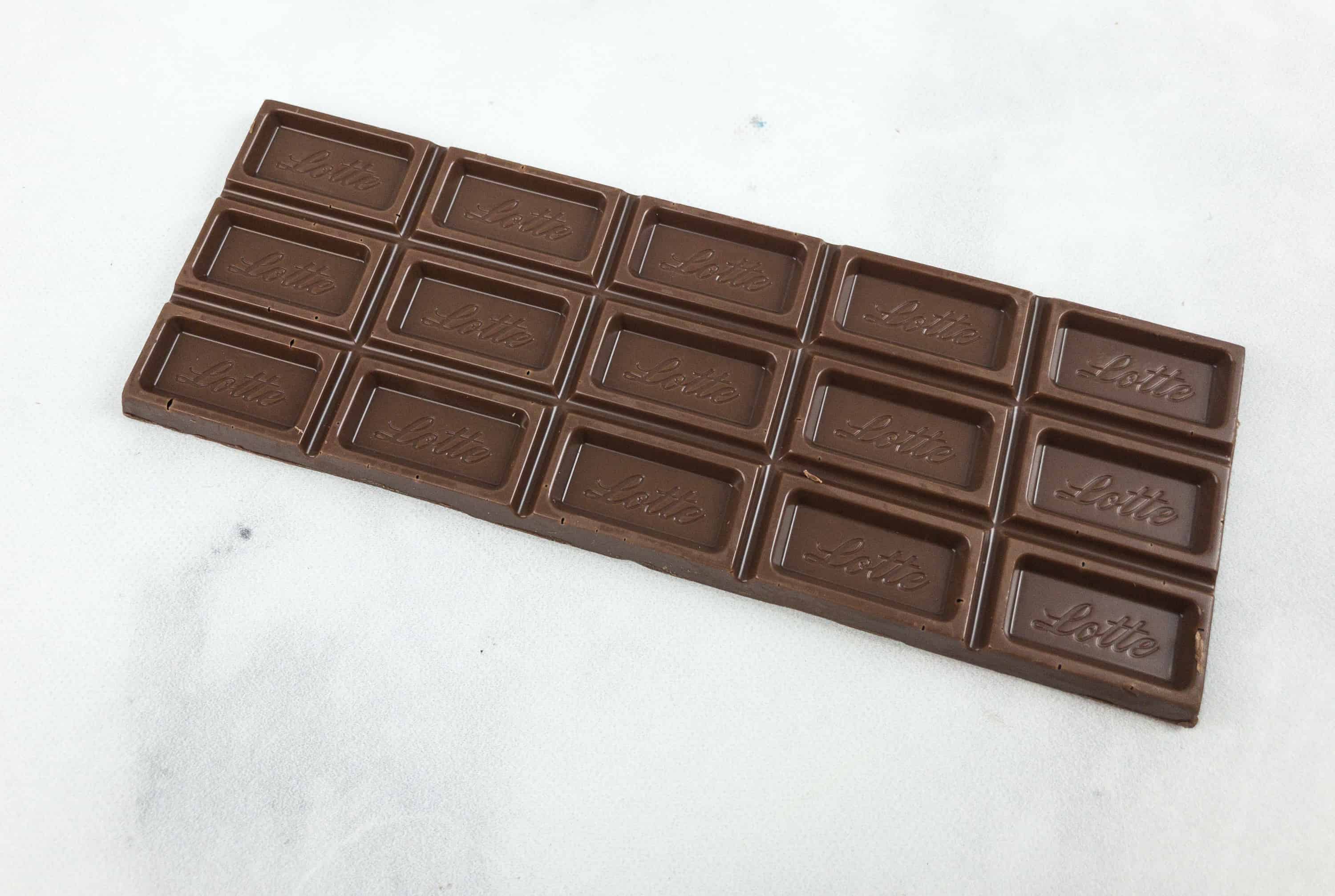 The bar can be divided into 15 smaller pieces. One small piece was actually enough to fulfill my chocolate cravings. It's also a great chocolate bar for sharing.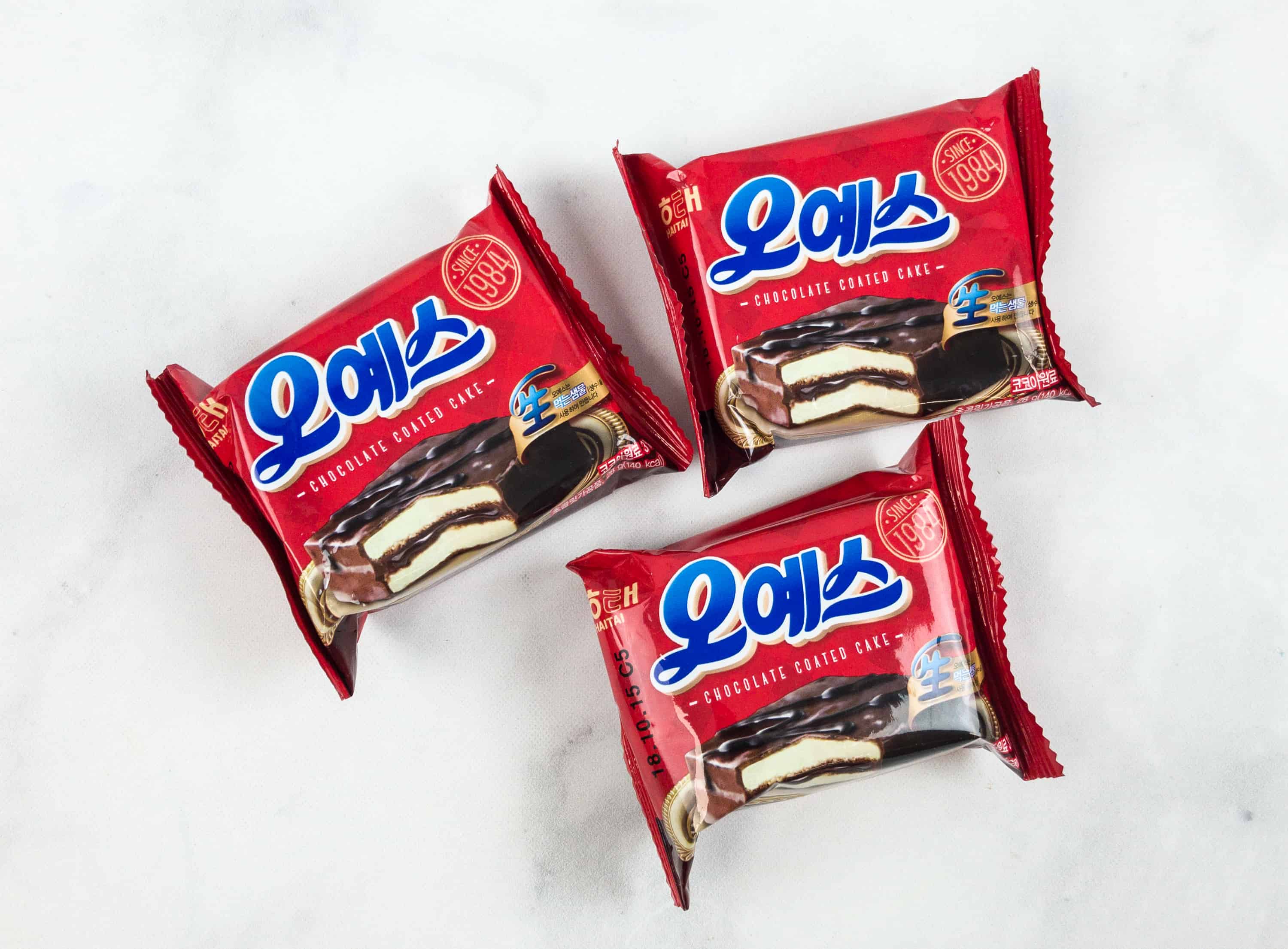 Oh Yes Chocolate Coated Cake. We got not just one but three of these chocolate coated cakes with a premium creamy chocolate filling.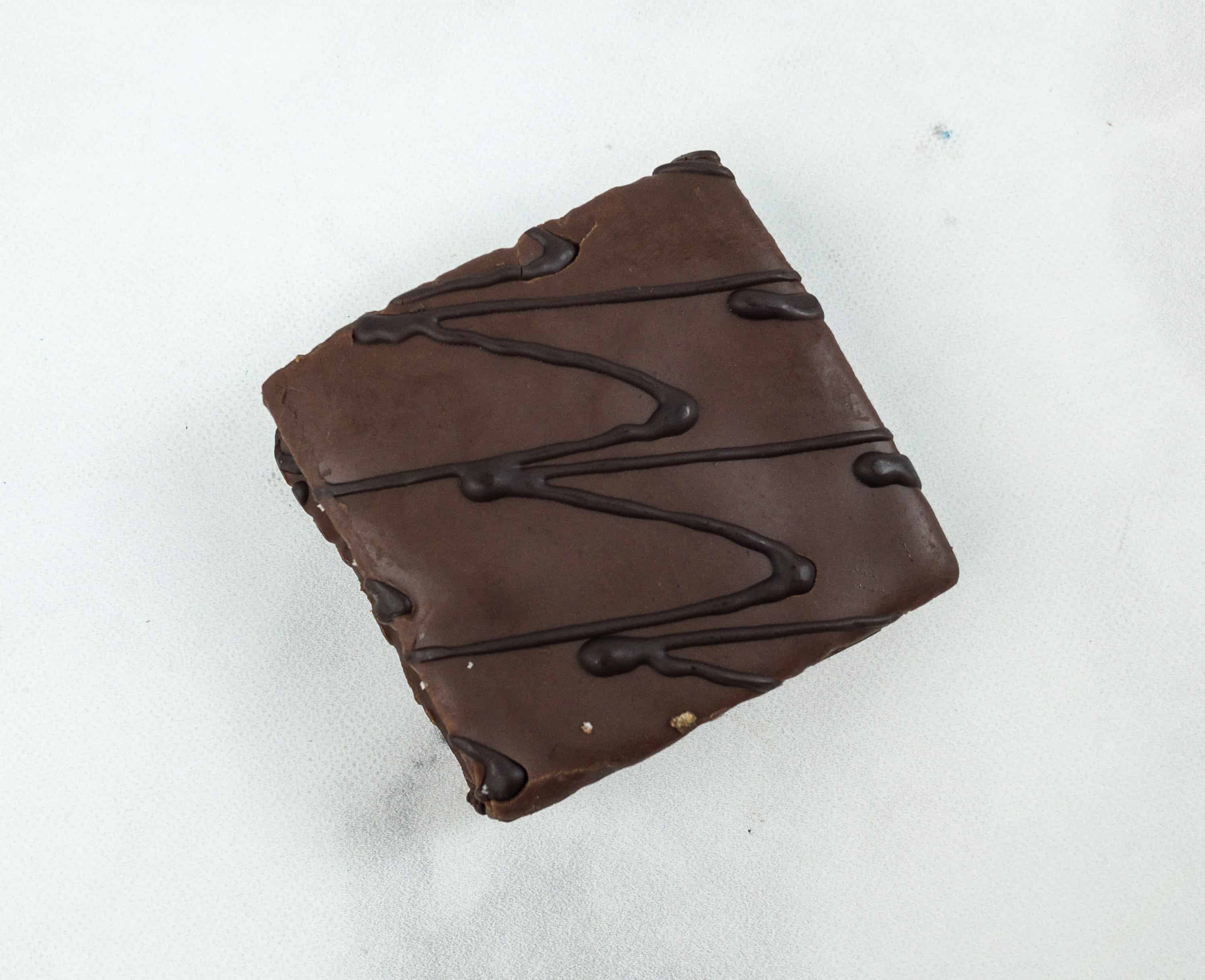 There's even an extra chocolate drizzle added on top of the rich chocolate coating. Yummy!

Each piece is deliciously satisfying, making it a great afternoon snack especially when paired with a hot beverage.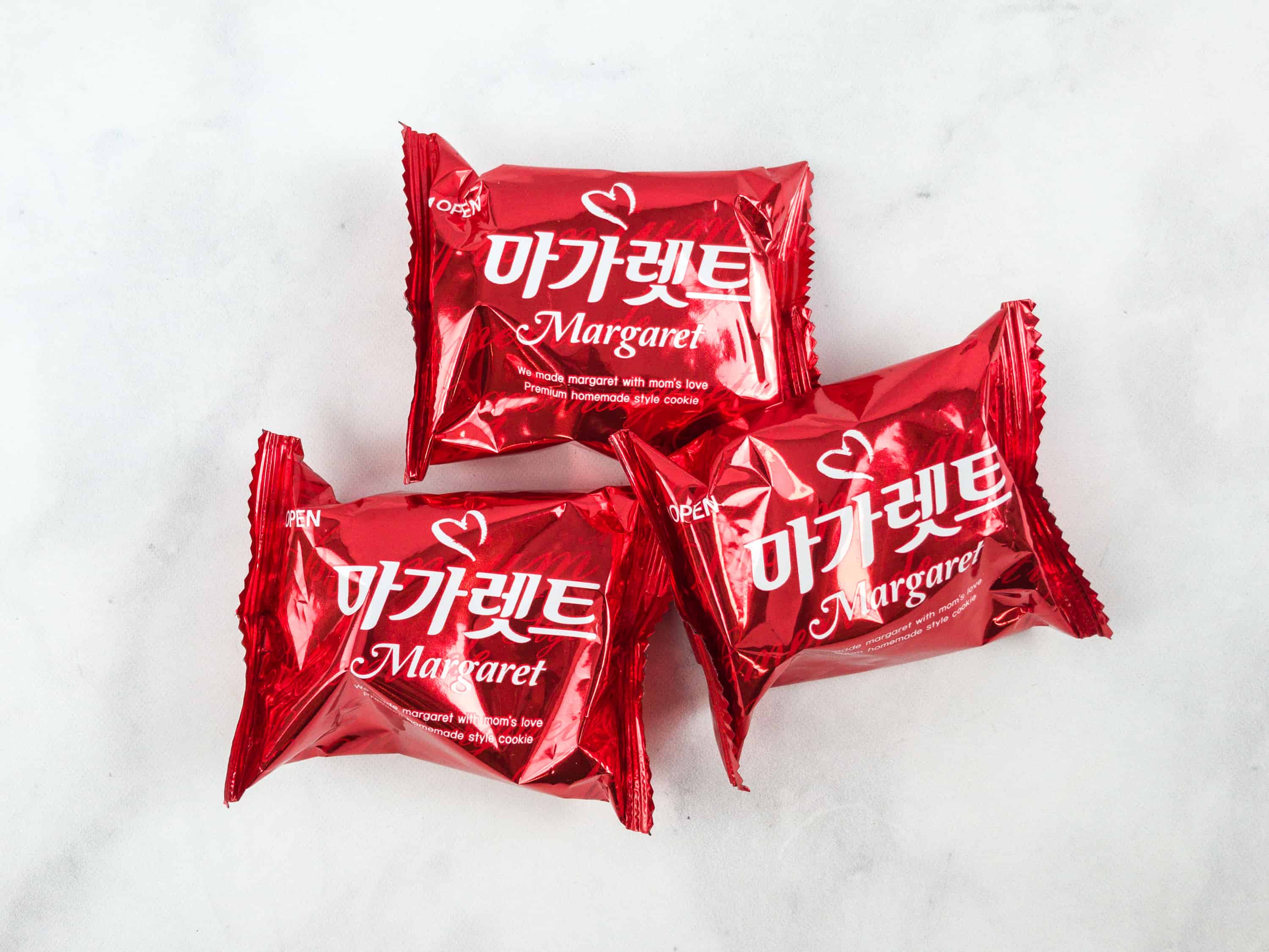 Margaret Cookie. These are handmade-style white soft bread cookies. We received three pieces in the box.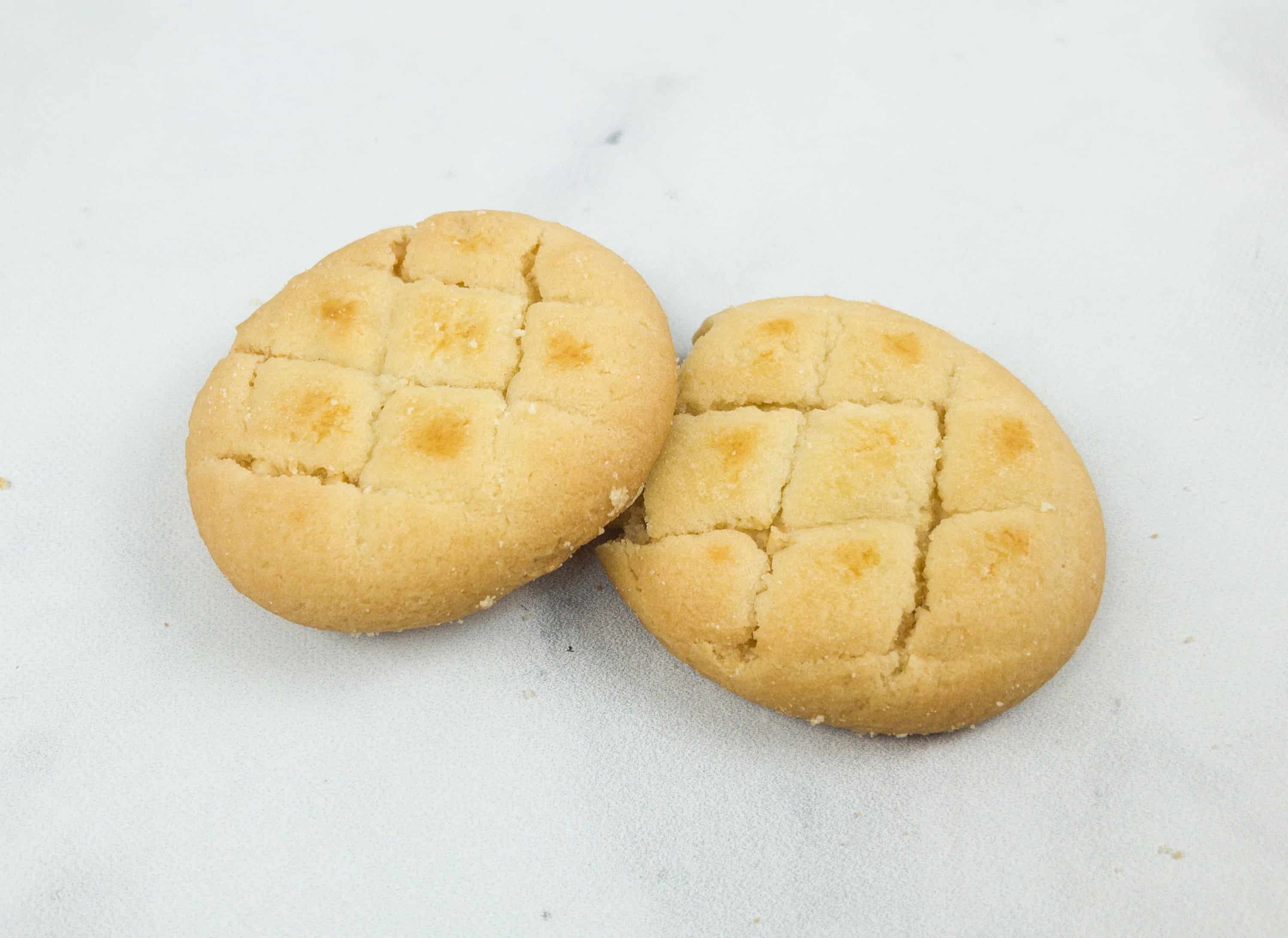 Each cookie is golden brown. Baked to perfection, it's so smooth and dense at the same time.
I love that how soft and moist these cookies are. Its filling is nutty and tastes like a peanut butter cookie with the same great soft texture.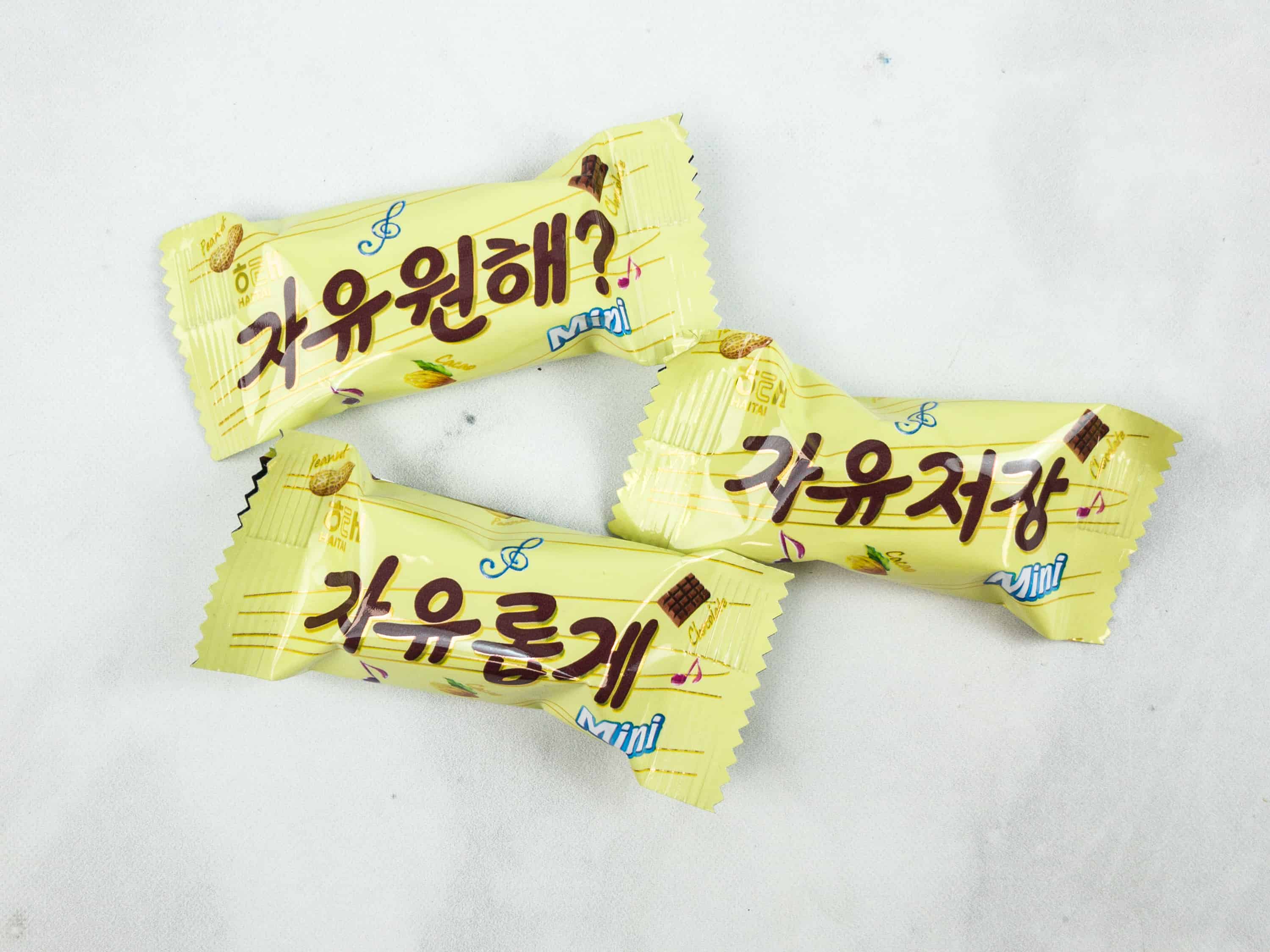 Jayusigan. The snack name means break time! It's indeed the perfect snack to have during a quick break from school or work. We got three of these mini bars too.
It's a mini chocolate bar with a smooth and fluffy texture. So sweet and we love it!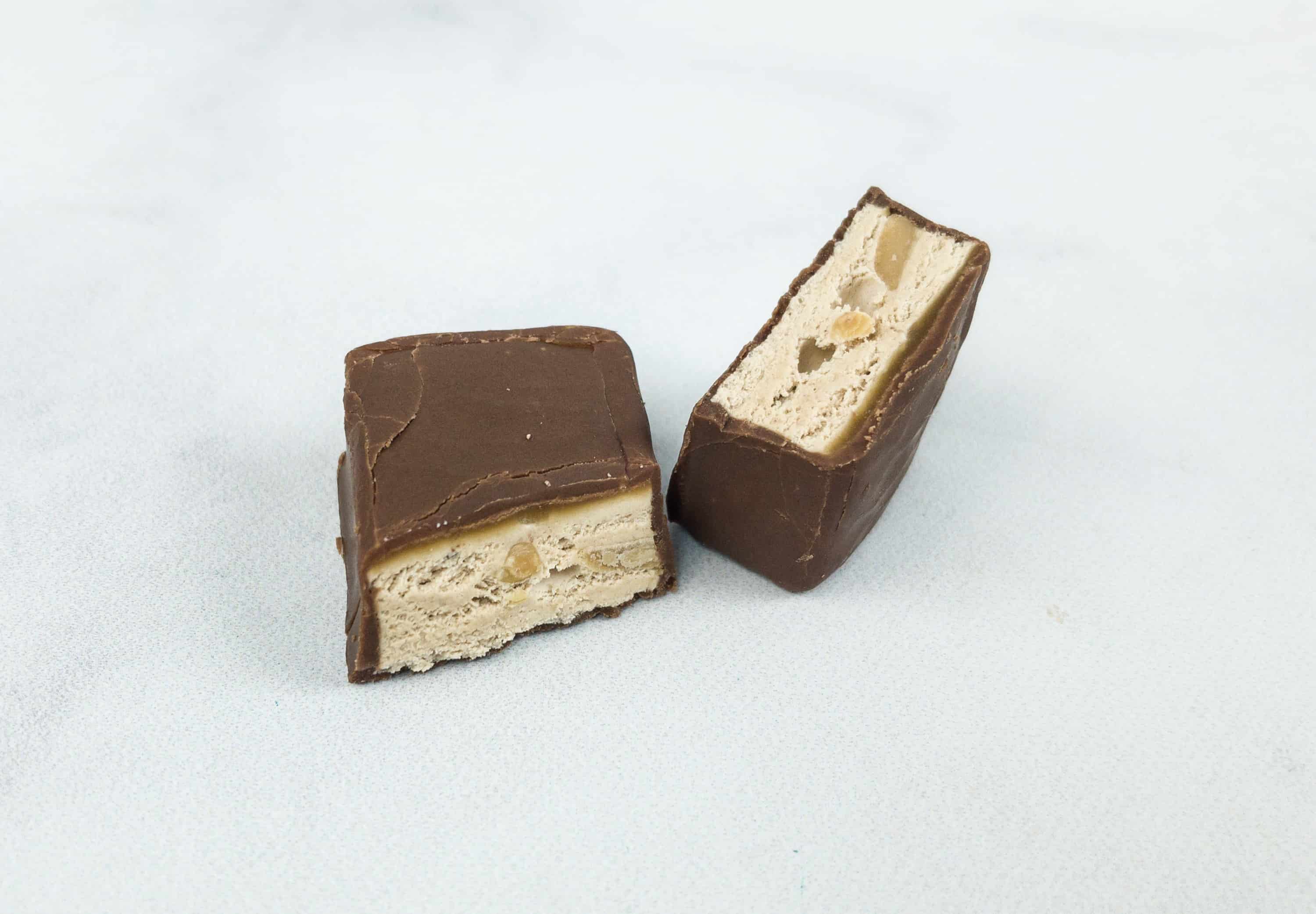 Inside the bar are real hazelnuts and other ingredients that provide a quick boost of energy.

Lollipop Ice. These lollipops are said to have a similar taste to ice cream.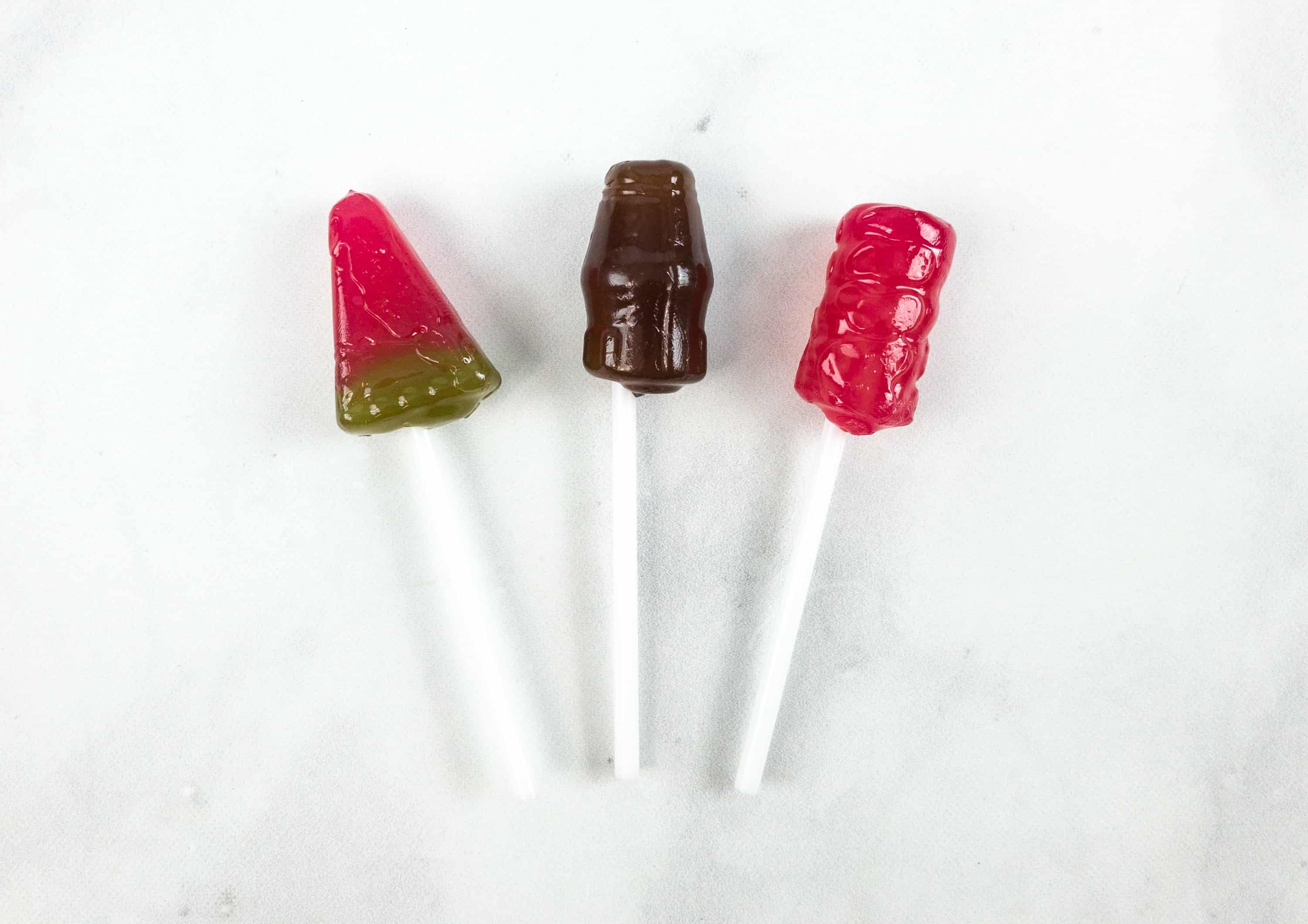 They are available in a variety of flavors, and we received three of them in this box namely: Watermelon, Cola, and Screw Bar. They were all good, but weren't as creamy as expected!
Orion King Jelly. Another pack of gummies was included in the box and this time the candies are worm-shaped.
These gummy candies are so sweet, chewy, and yummy. You can also stretch or bite it into small pieces before fully exterminating it. No one ever loved worms, unless they are gummy candies!
This month's Korean Snack Box is full of sweet, gummy, and chocolaty treats that my kids and I loved so much. They provided a wide selection of premium snacks coming from Korea, like the Pepero vanilla black cookie and Ghana chocolate. The super cute and stretchy Orion king worm jellies was a real hit with the kids. What makes this subscription so special is that most of these snacks are not usually available in US stores. It makes us always look forward to every box!
What do you think of Korean Snack Box?