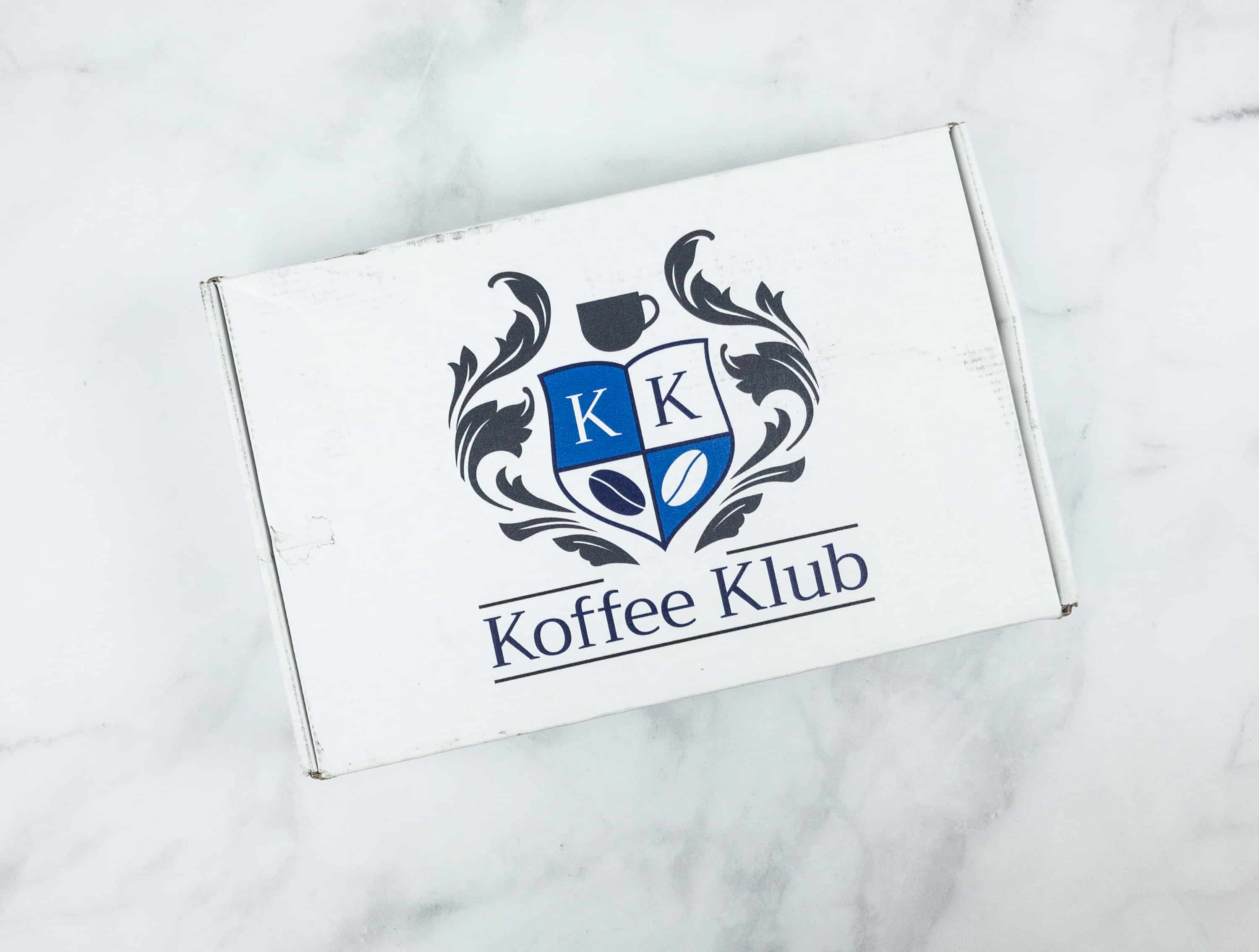 Koffee Klub is a coffee subscription that delivers 1-4 bags of freshly roasted specialty coffee every month. They use Arabica coffee, which is roasted and ground to your preference. They provide a variety of options like Light, Medium, Robust roast option and Whole, Fine, Medium, Coarse grind option.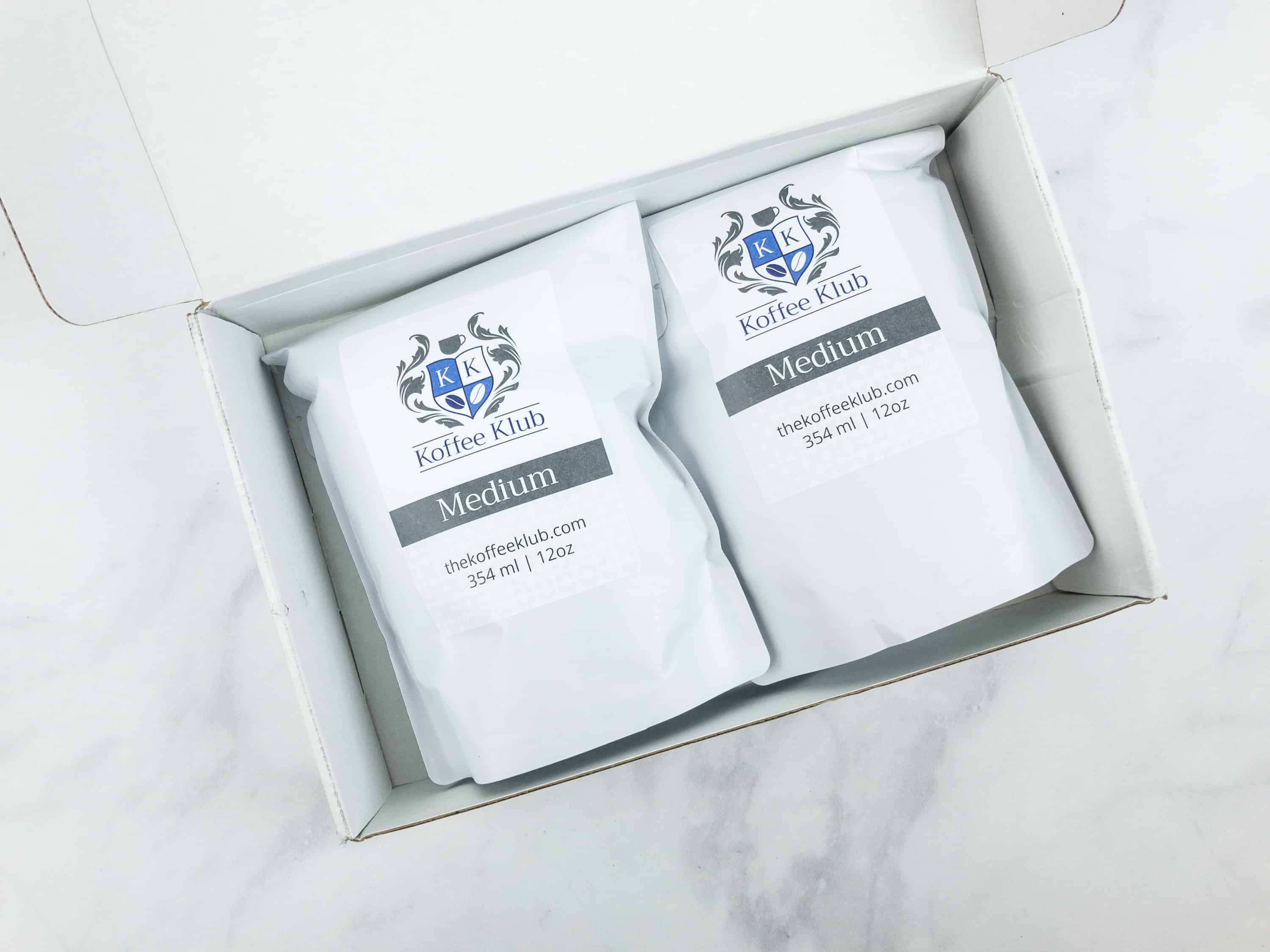 DEAL: Get 50% off your first box! Use coupon code HELLOSUBSCRIPTION .
The Arabica beans are roasted the day before shipping, making sure that the coffee you'll get is fresh! Each bag has its own date stamp.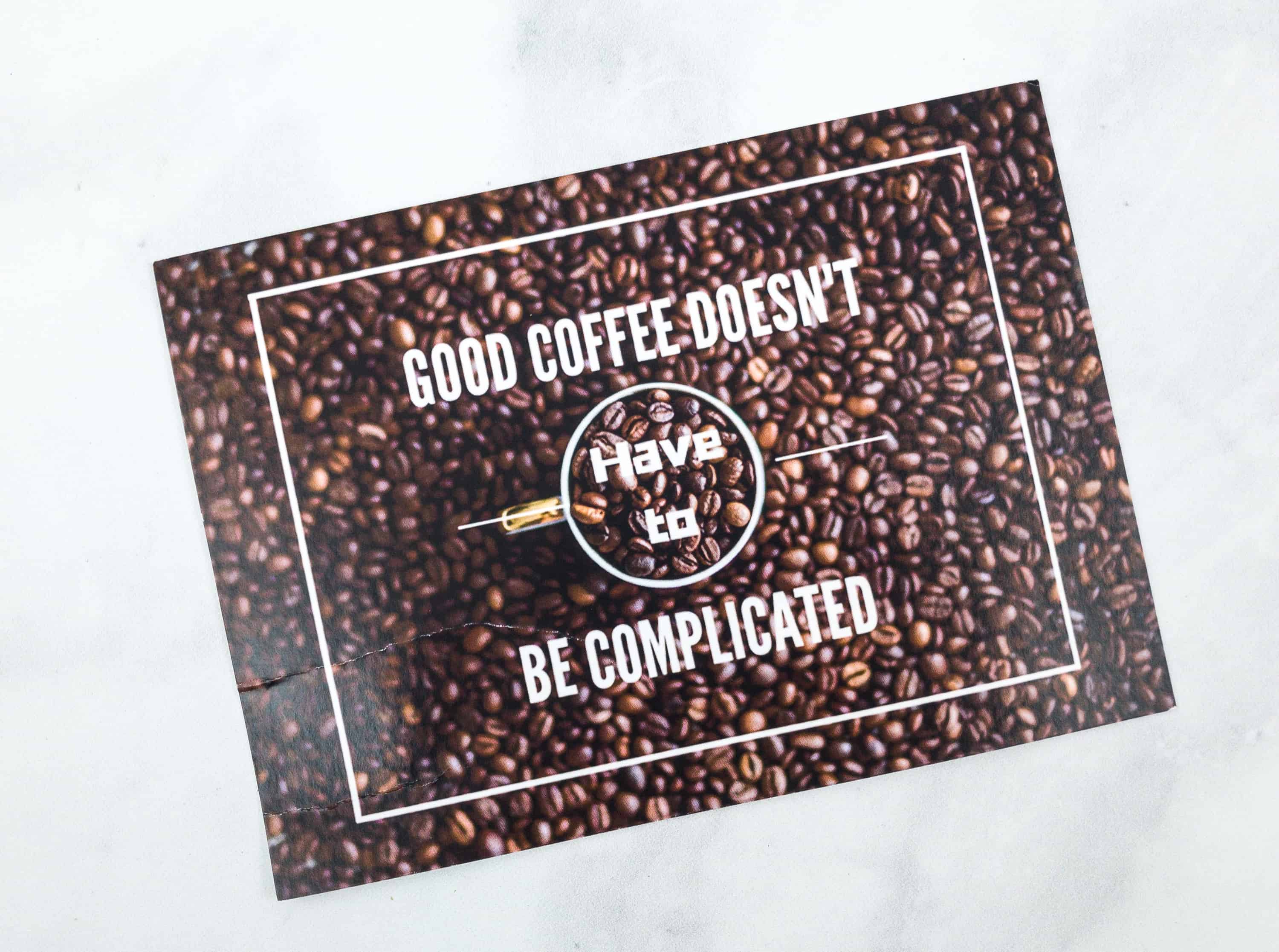 Koffee Klub also believes that a good coffee doesn't have to be complicated. They don't brag about any particular origins or growing conditions for the beans, other than that they are 100% Arabica. The coffee appears to be blended to deliver the best possible taste profile.
The back of the card provides tips on creating a better tasting coffee. For it's simplicity, I thought this card was extremely helpful — while coffee/water ratio is largely a matter of preference and something each drinker can play with, water temp and grind size are two variables that the novice brewer shouldn't have to spend time experimenting with. This card covered what you should know to get started.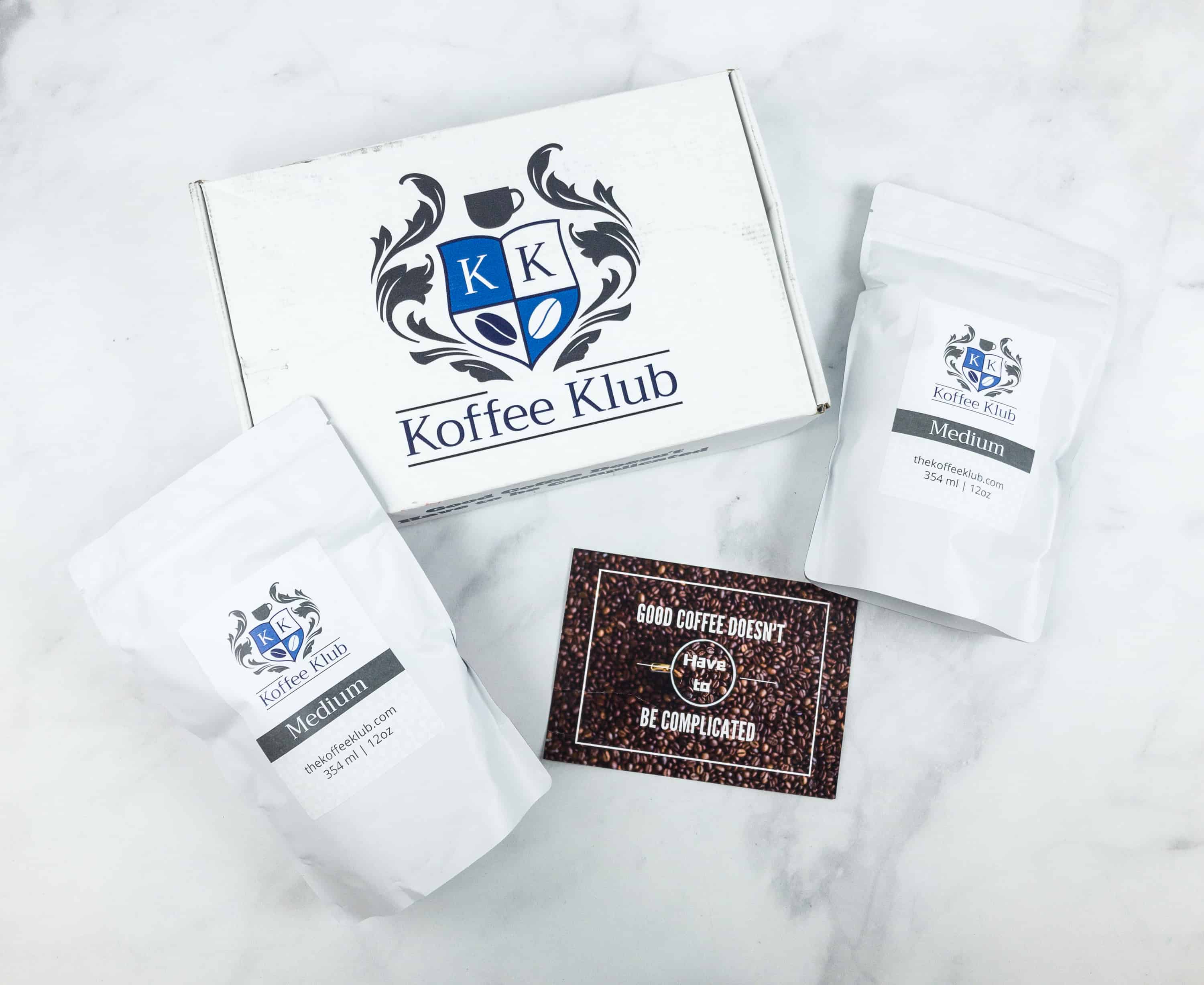 Everything in my box!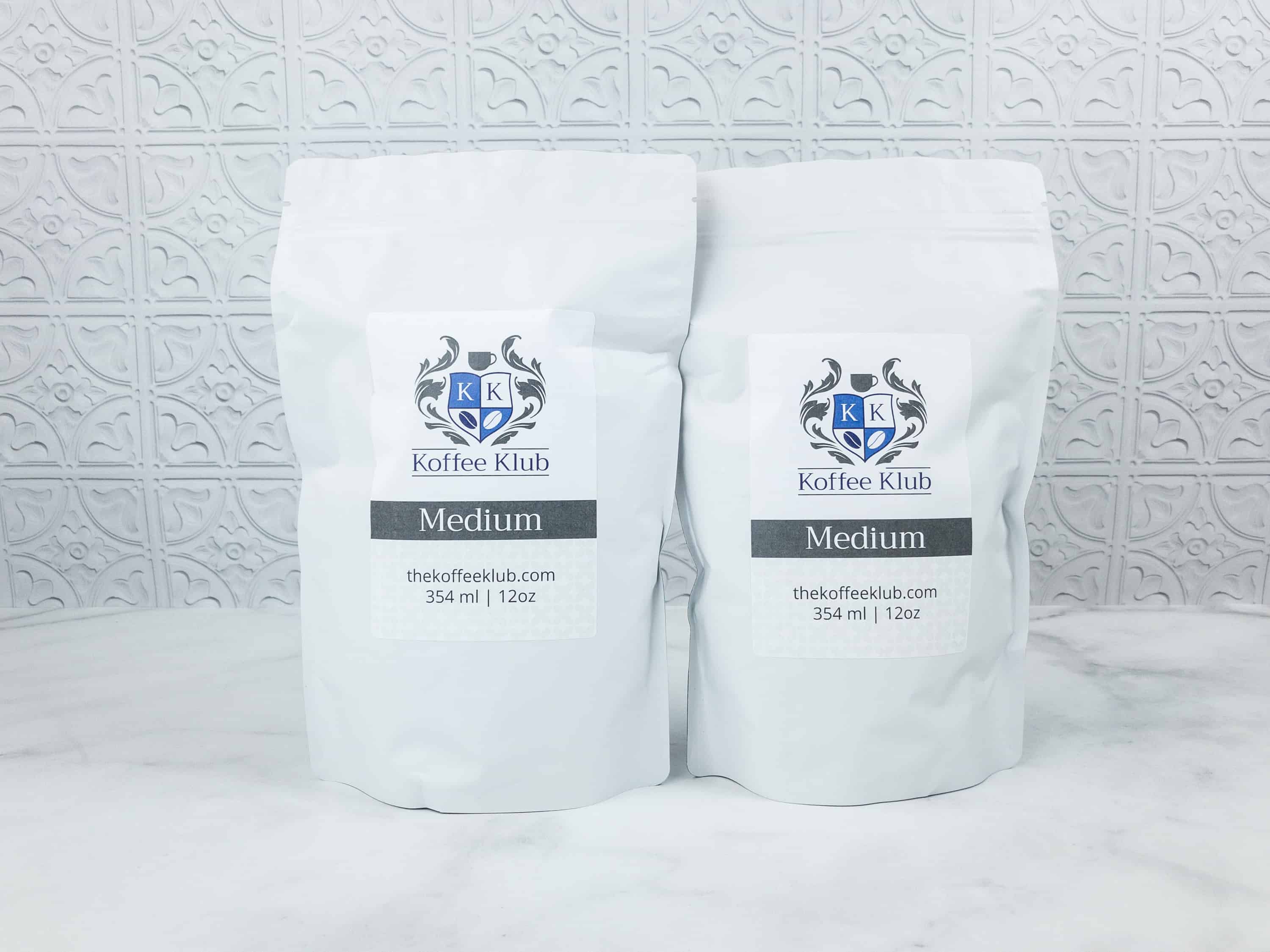 We received two bags of coffee and each one contains 12 ounces of medium roasted whole-bean coffee.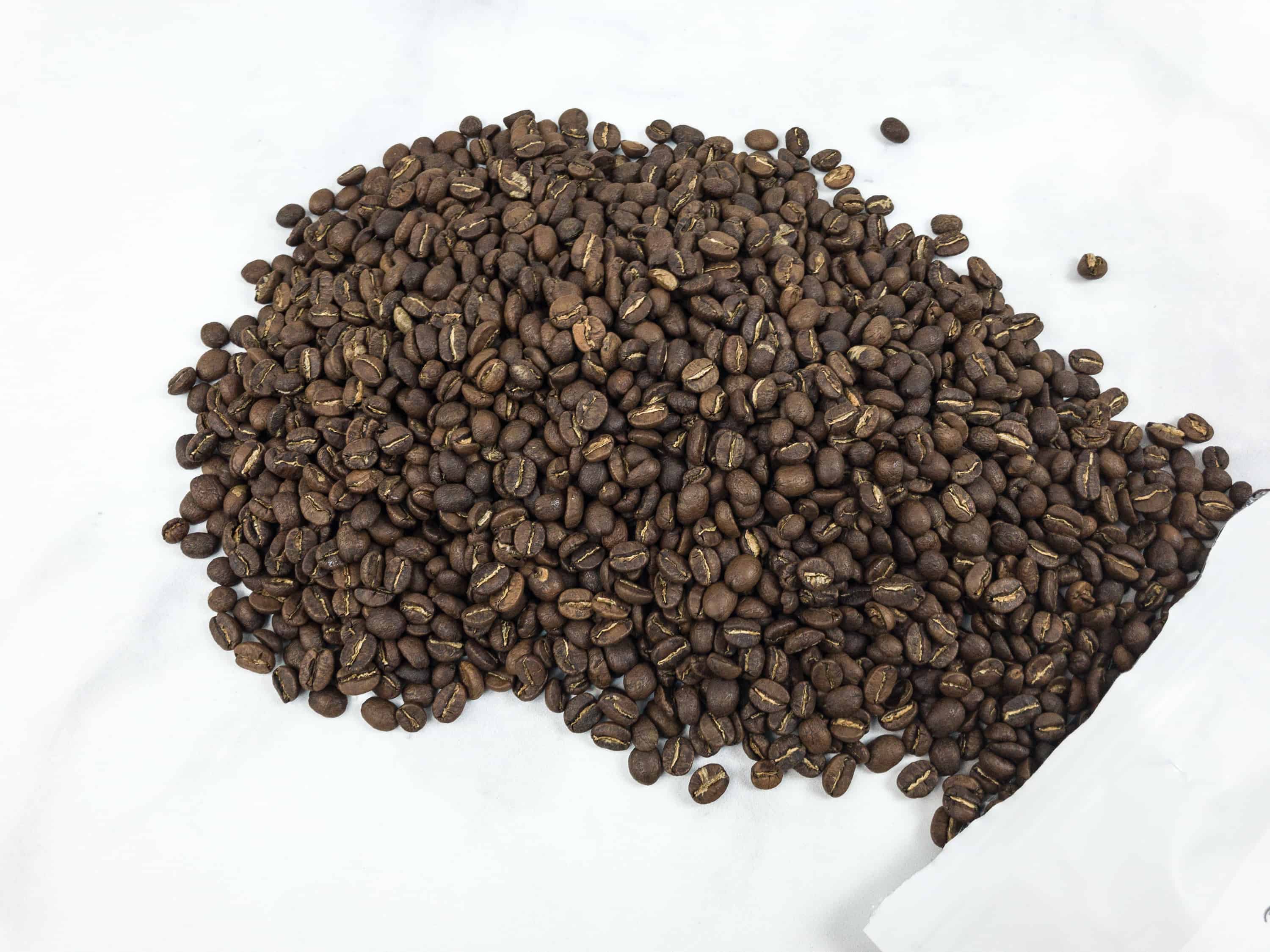 Upon opening the bag, I was struck with the aroma of freshly-roasted coffee. The beans have a very smooth texture with a light to dark chocolate-like color. The beans weren't oily, but they had a pleasant sheen.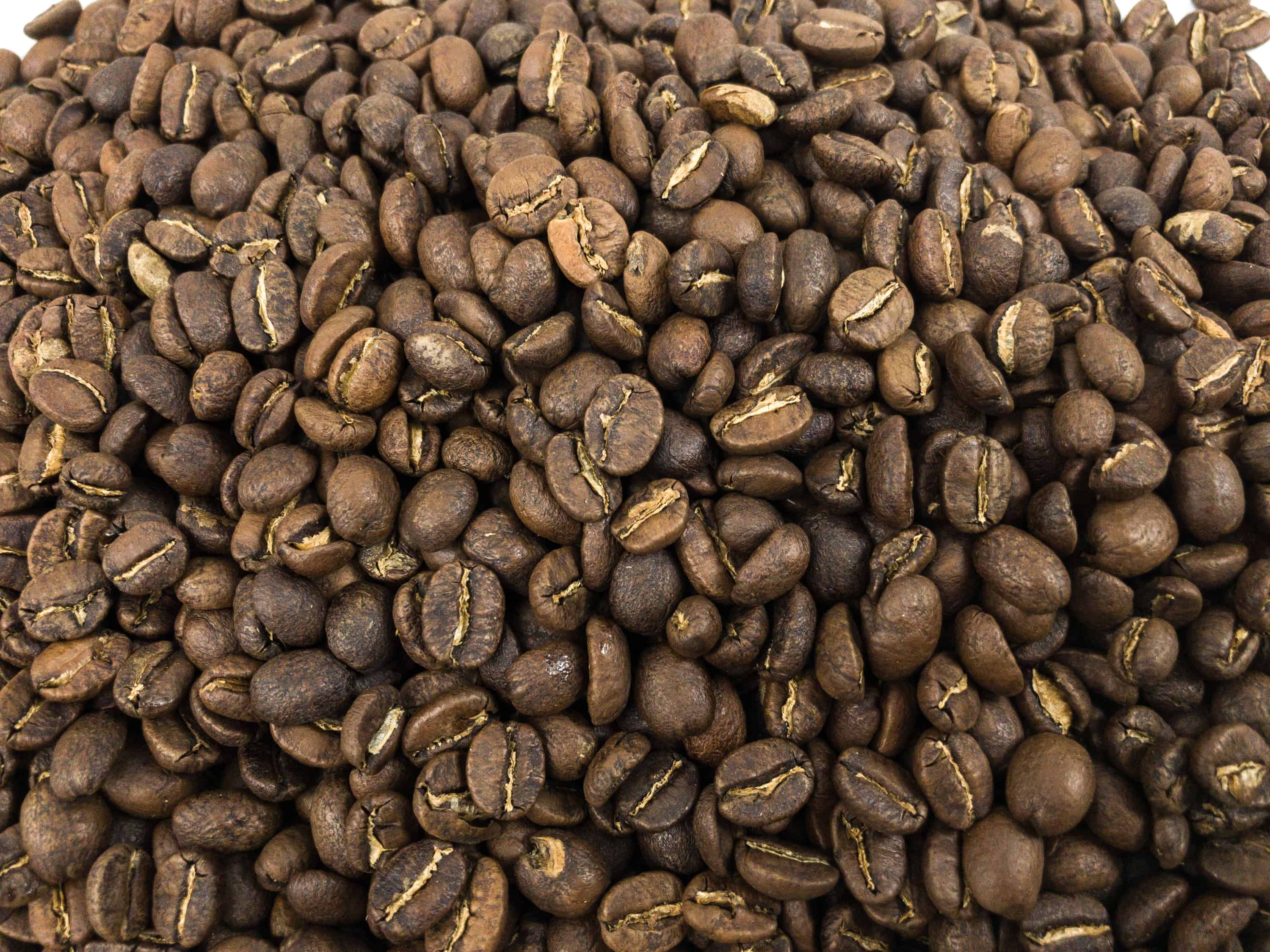 Here is a closer look at all the beans we got! The beans have a lot of the dried membrane attached, leading me to believe that there may be some other-than-washed processing involved in the production. The variation in bean color suggests either blending of different beans or post-roast fine-tuning of the blend.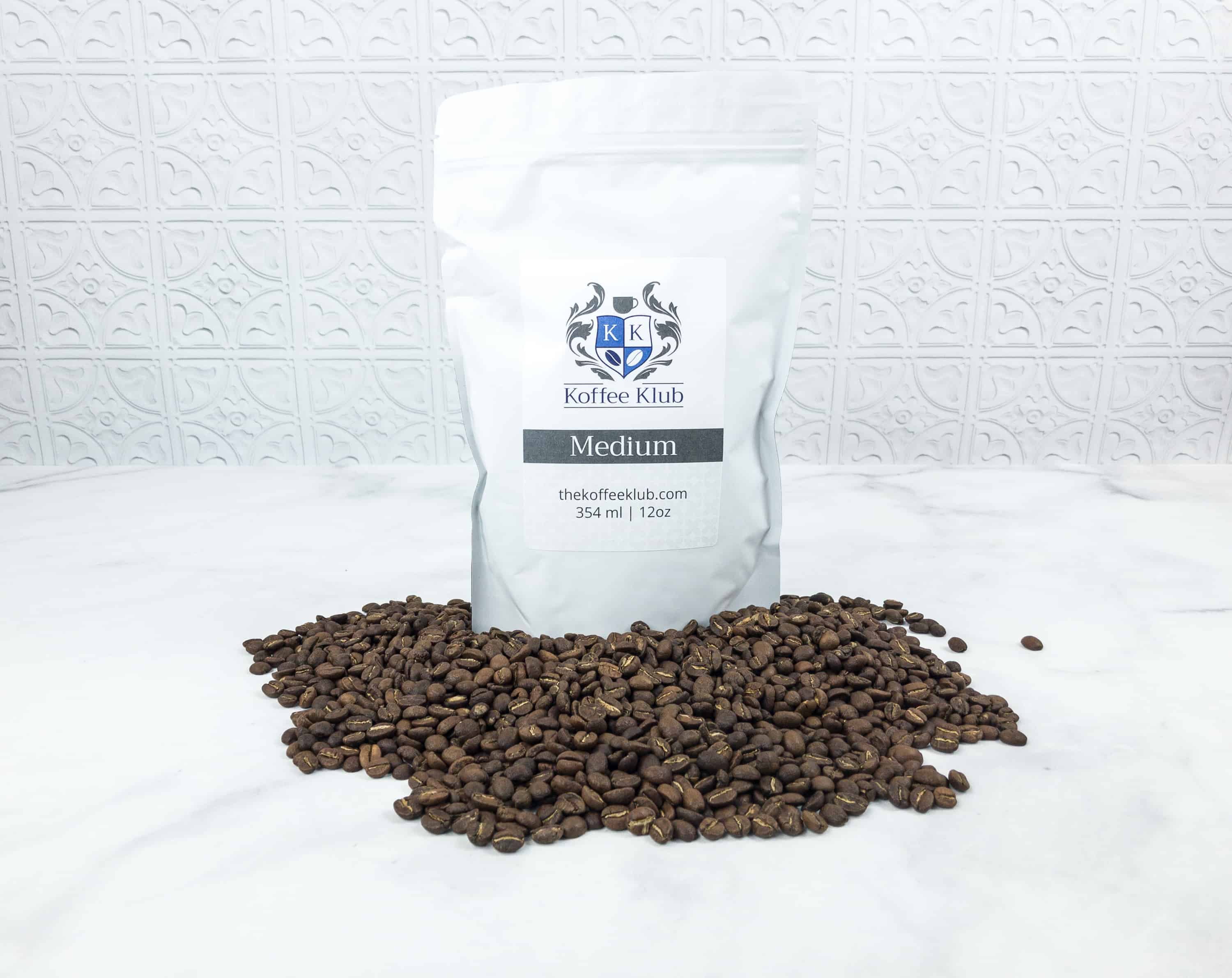 One bag of Koffee Klub can produce up to 25 cups of coffee.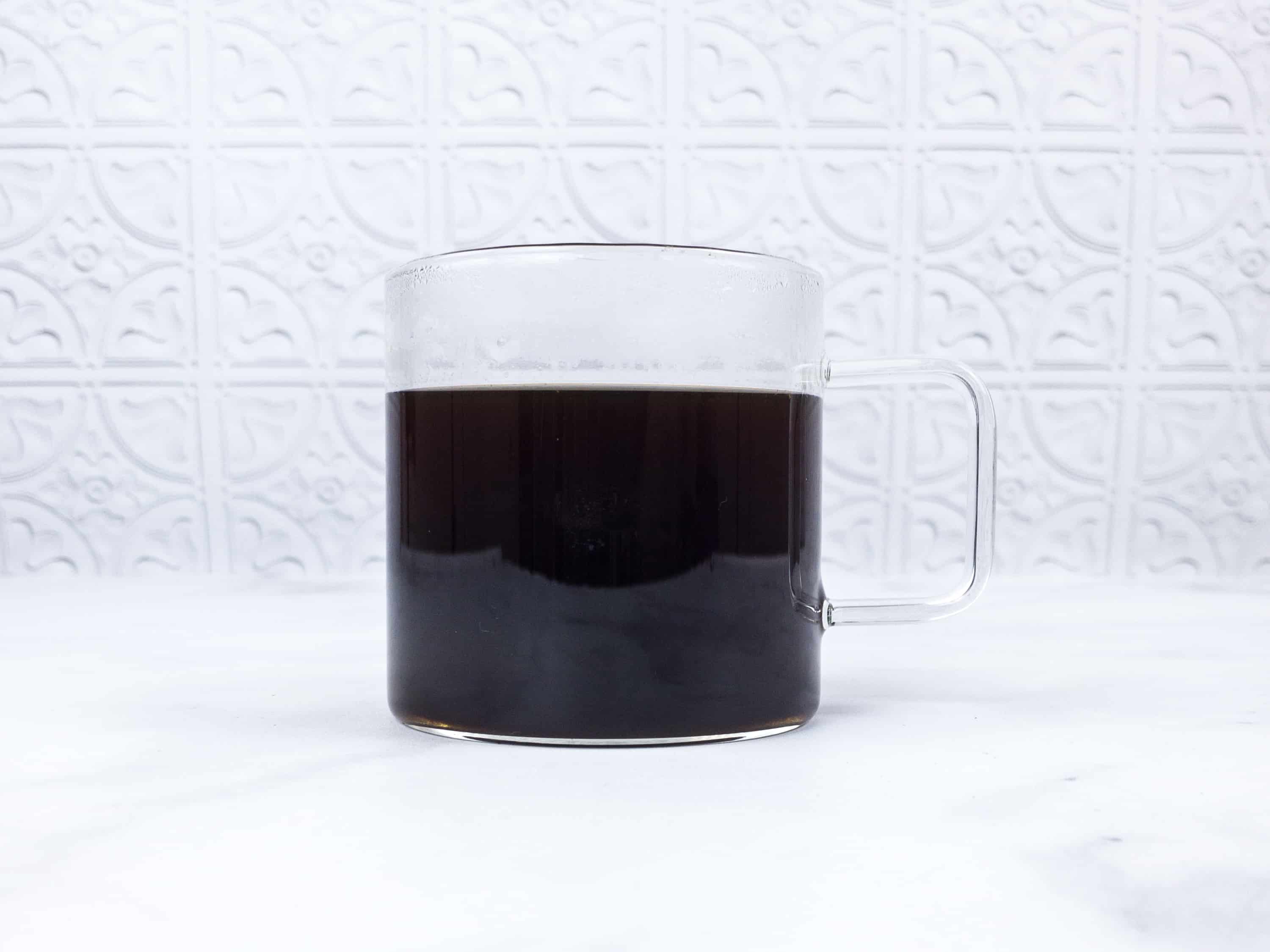 I prepared a cup in my usual fashion, with an Aeropress. It brewed up nice and dark, despite the beans having a relatively pale complexion. The flavor was great and well balanced. I didn't get any runaway flavor notes in any particular direction, but there were the usual hints of chocolate, perhaps some nougat, and roasty-ness. Mostly, the brew tasted like coffee — very good coffee — great for everyday drinking.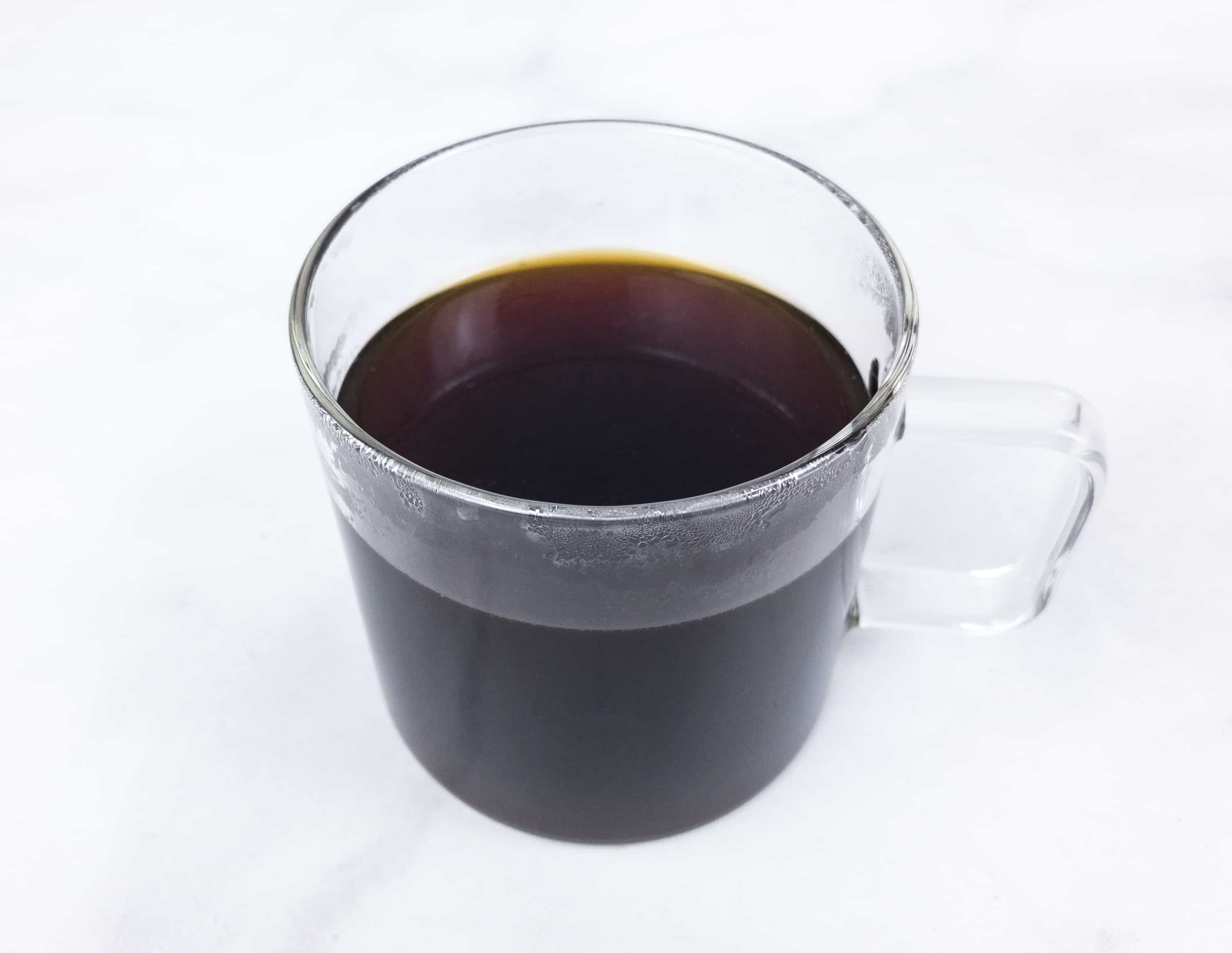 This medium roast blend is quite bold, with a medium body and rich flavor. It stands well on its own and can also hold up to lightener. I like mine with a bit of Stevia-based sweetener, but I thought the bitterness level was very low, making this a suitable coffee for drinking black, too. The acid level seems relatively low, too, as I can drink a couple cups and not have any heartburn-inspired regrets. It's definitely the perfect coffee to start the day!
Koffee Klub is all about fresh and delicious coffee sent to my door on my preferred schedule. I couldn't really ask for more. I really like their idea of roasting only the coffee one day before its delivery date, to make sure that the coffee arrives in its best condition. The card containing tips on how to have a better tasting cup of joe is useful too. I'm excited to try other options from the subscription, but for now, let me enjoy my medium roast blend!
Are you getting the Koffee Klub box?