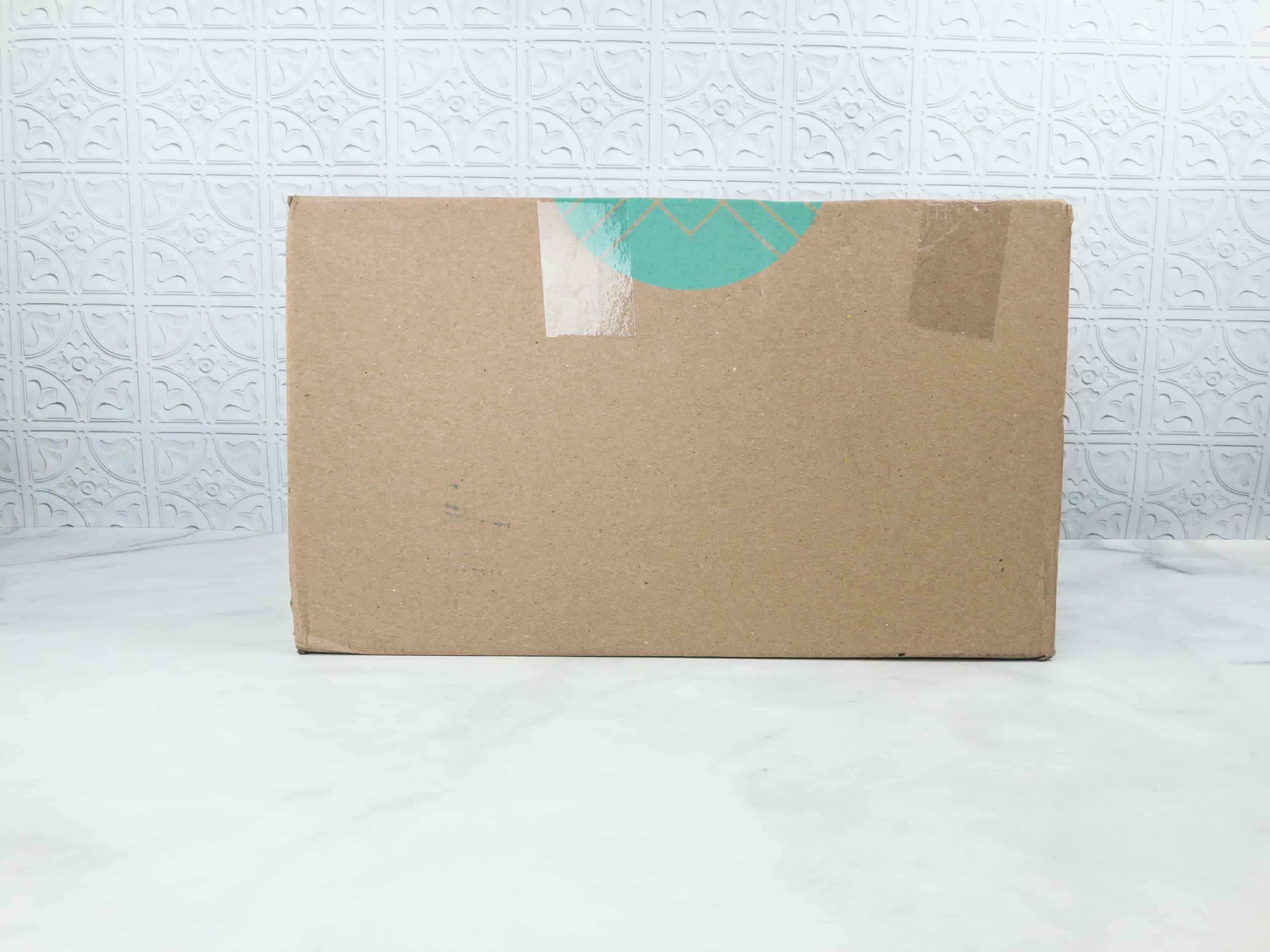 Stitch Fix is a personal styling service. Your stylist will send you 5 pieces based on your profile for you to try on at home and hopefully fall in love with. There are no coupons for Stitch Fix but if you hit the jackpot and keep everything, you save 25% on your whole fix (read below for details).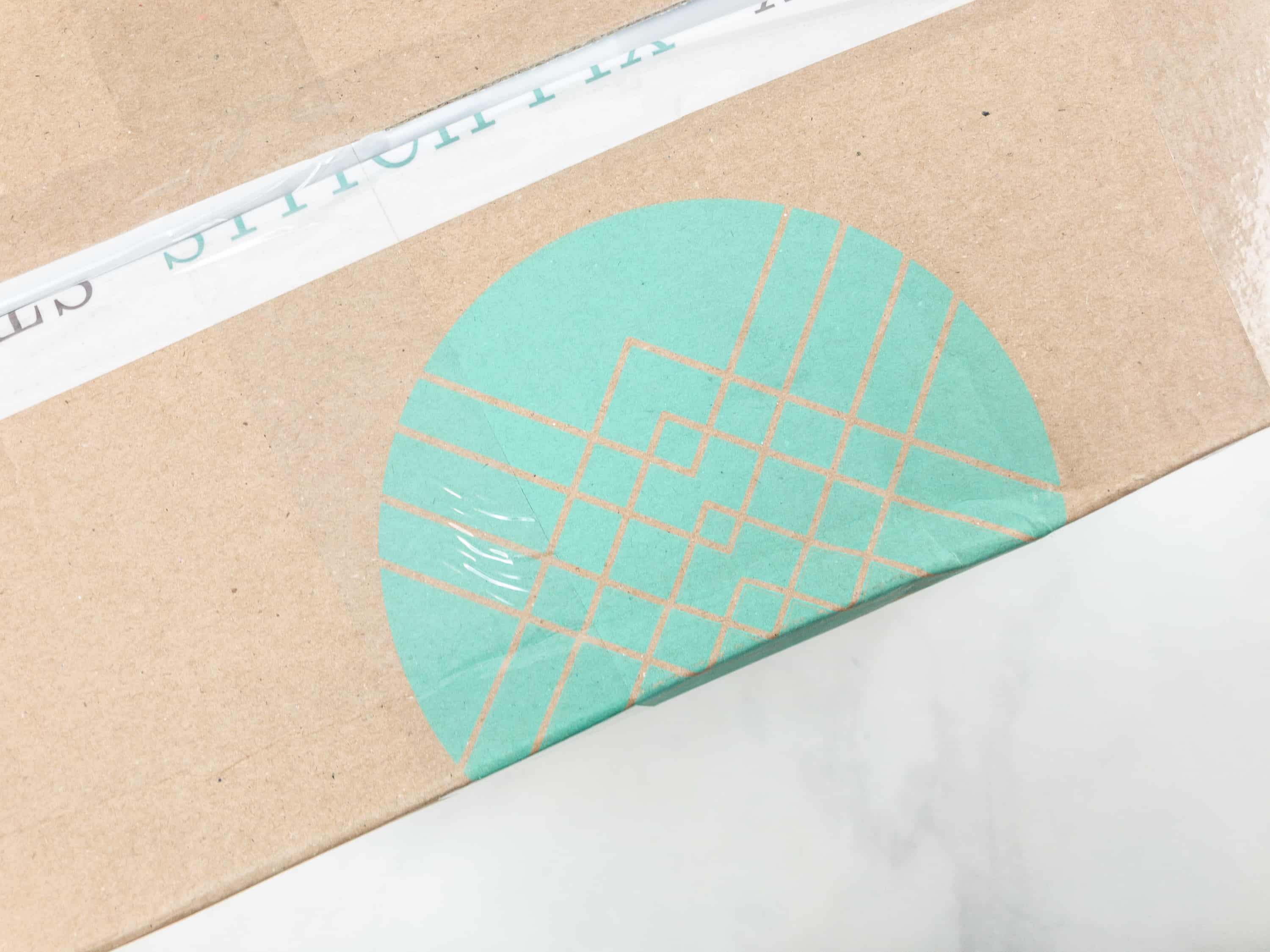 The Stitch Fix box is sealed properly to prevent any damages.
Your return mailer is tucked right into the box. The styling fee for each box is $20, and shipping is free both ways. I put my return items out with the rest of my outgoing mail – couldn't be easier.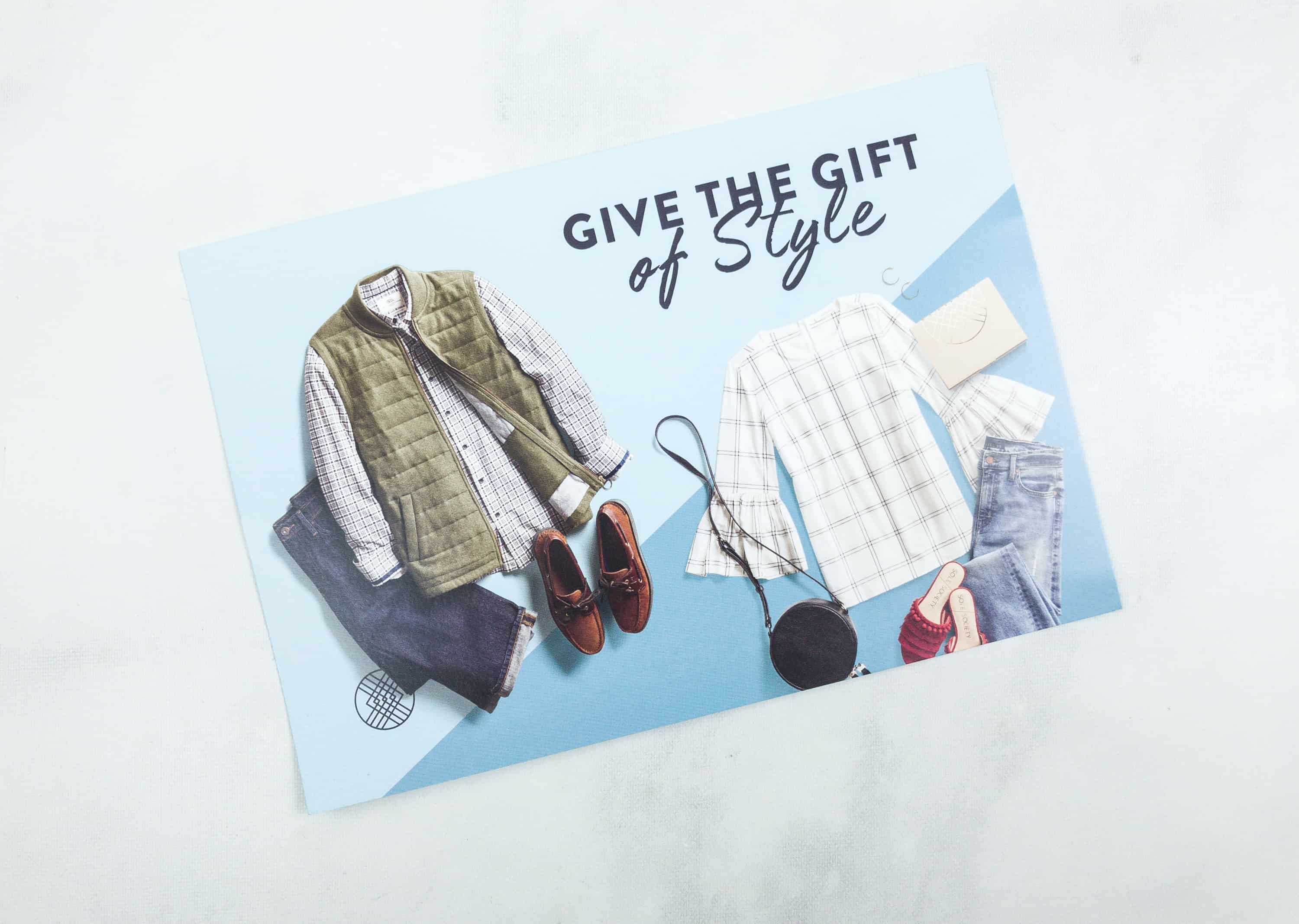 Here's how Stitch Fix works: fill out your style profile! This includes style, budget, what you're looking for, and you can get as detailed as you want with the notes to your stylist. It really really does help to provide notes to what you're seeking, and a Pinterest board if you have one!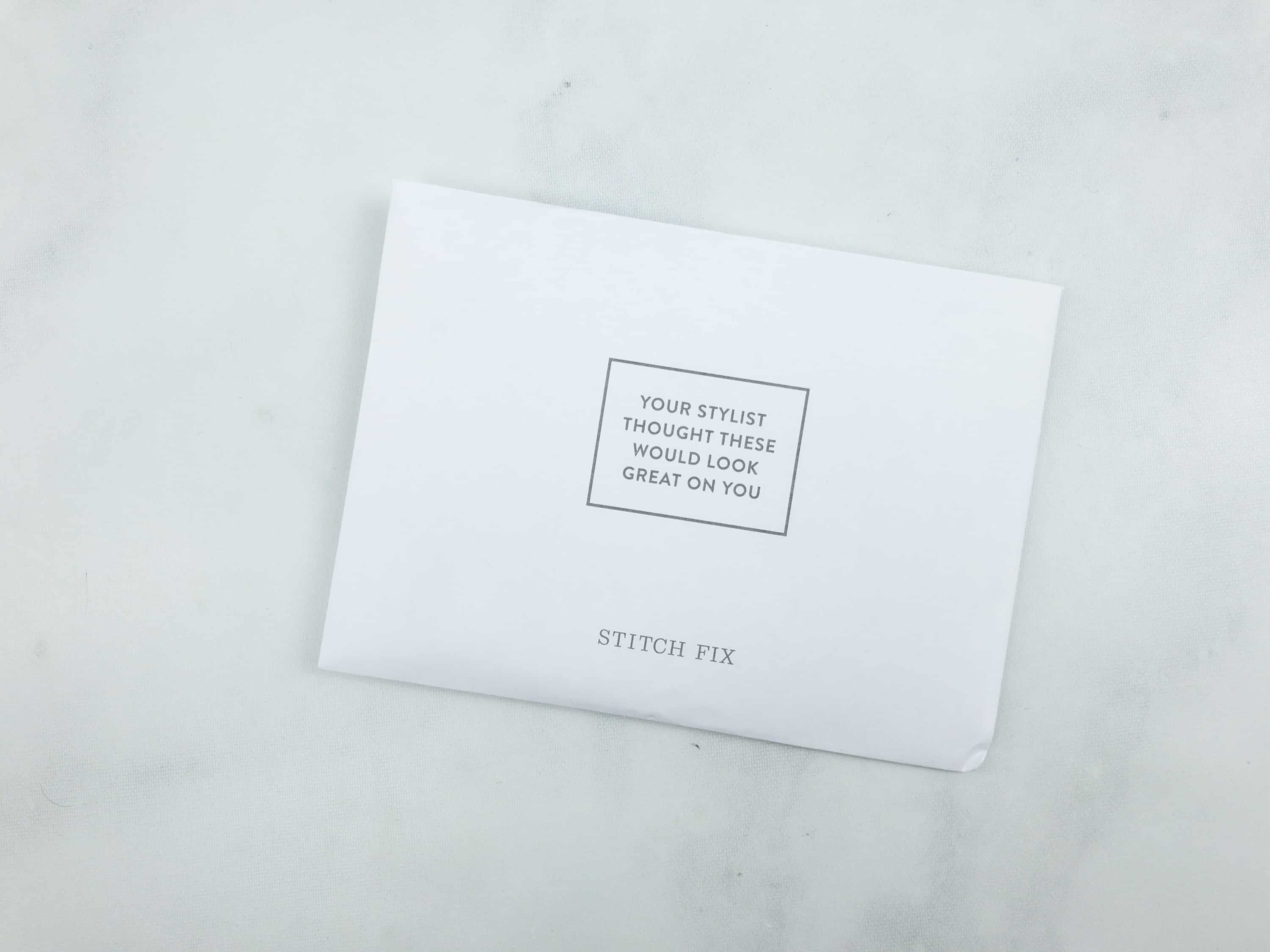 Can't wait to try my stylist's picks!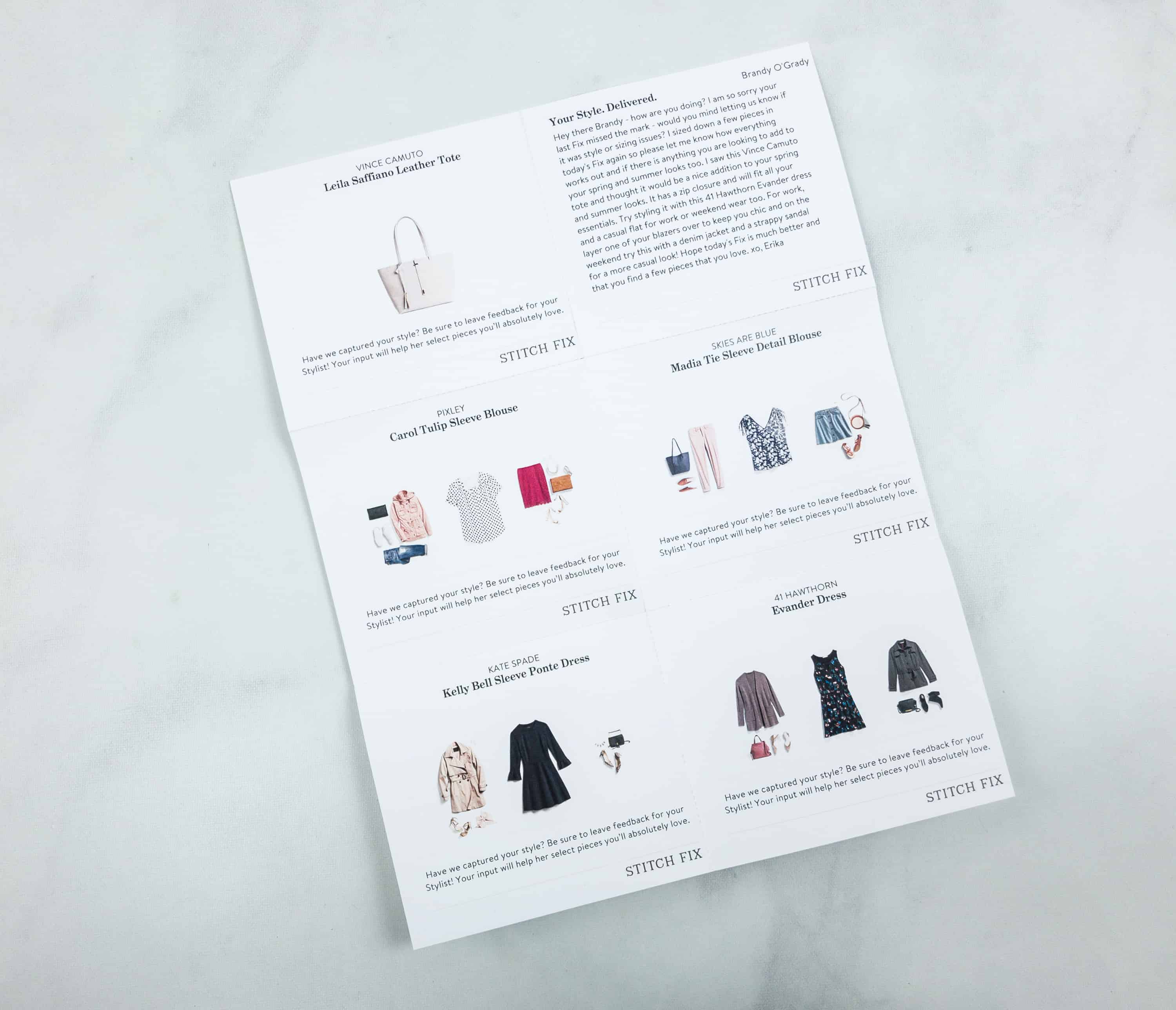 Every box includes a set of styling cards with suggestions on how to wear the particular item. The styling cards have changed a bit – before they showed a dressier and less dressy version, now they're featuring multiple sets of accessories to pair with the garment, or 2 entirely different looks, but not necessarily dressed up and dressed down.
I find the styling cards very helpful. I am not a naturally good-at-fashion person and these help a LOT. Even if I don't keep the pieces I use them as inspiration – like my own personal fashion editor!
You will also receive a separate paper with a list of your items. You'll be charged a $20 styling fee and shipped five items to try on at home. If you keep anything your styling fee will be applied to your order, but if you don't, you will pay the $20 fee.
Items are always well-packaged, especially if there are bags in box!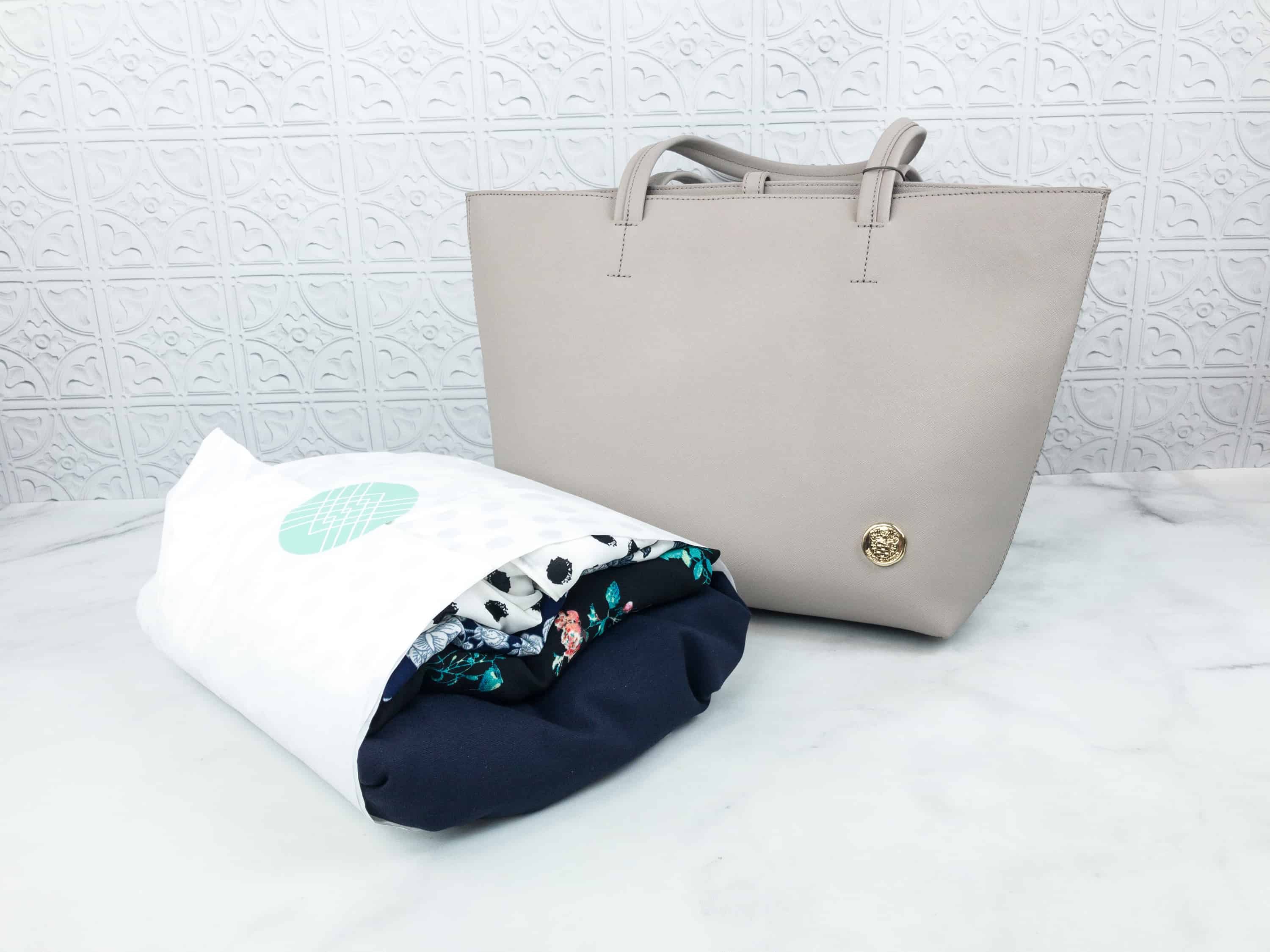 The styling fee is so worth it – I never go clothes shopping anymore. I just wait for my fix! If you keep everything you get a 25% discount, so it pays off to be specific on your style profile. You will check out and get charged to your Stitch Fix account. Return the pieces you don't want in the prepaid mailer (free shipping!).
Everything in my June 2018 fix.
Vince Camuto Leila Saffiano Leather Tote ($148) It's a classic leather tote. Simple and chic, it comes in a muted gray color that's easy to pair with various work or casual outfits.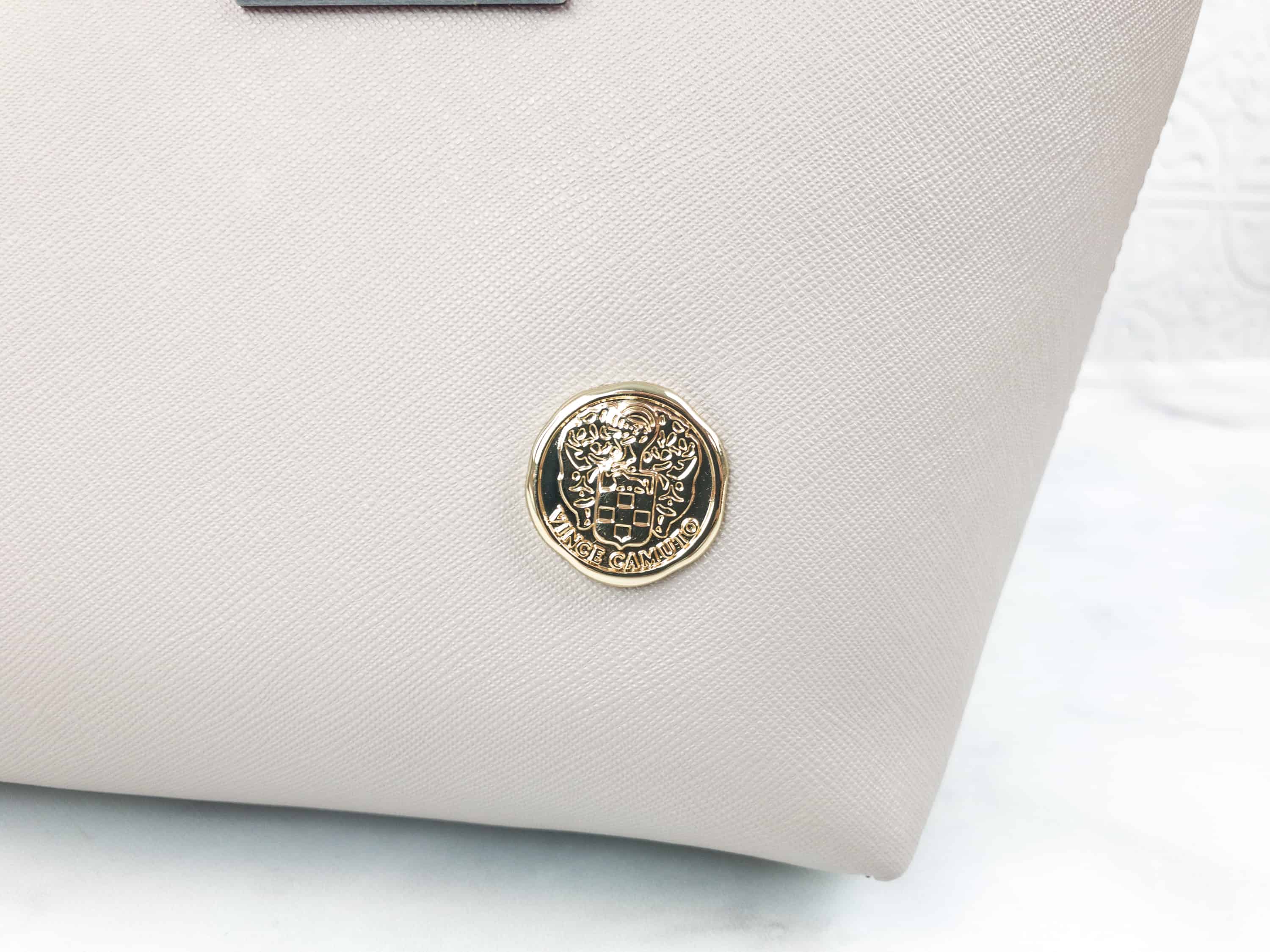 To ensure that you are getting the real deal, you will find the logo of Vince Camuto on the lower right side of the bag. It is an embossed logo and one that you will not miss at all.
This tote has a stylish top strap with a gold end and zipper to easily seal your bag when not in use.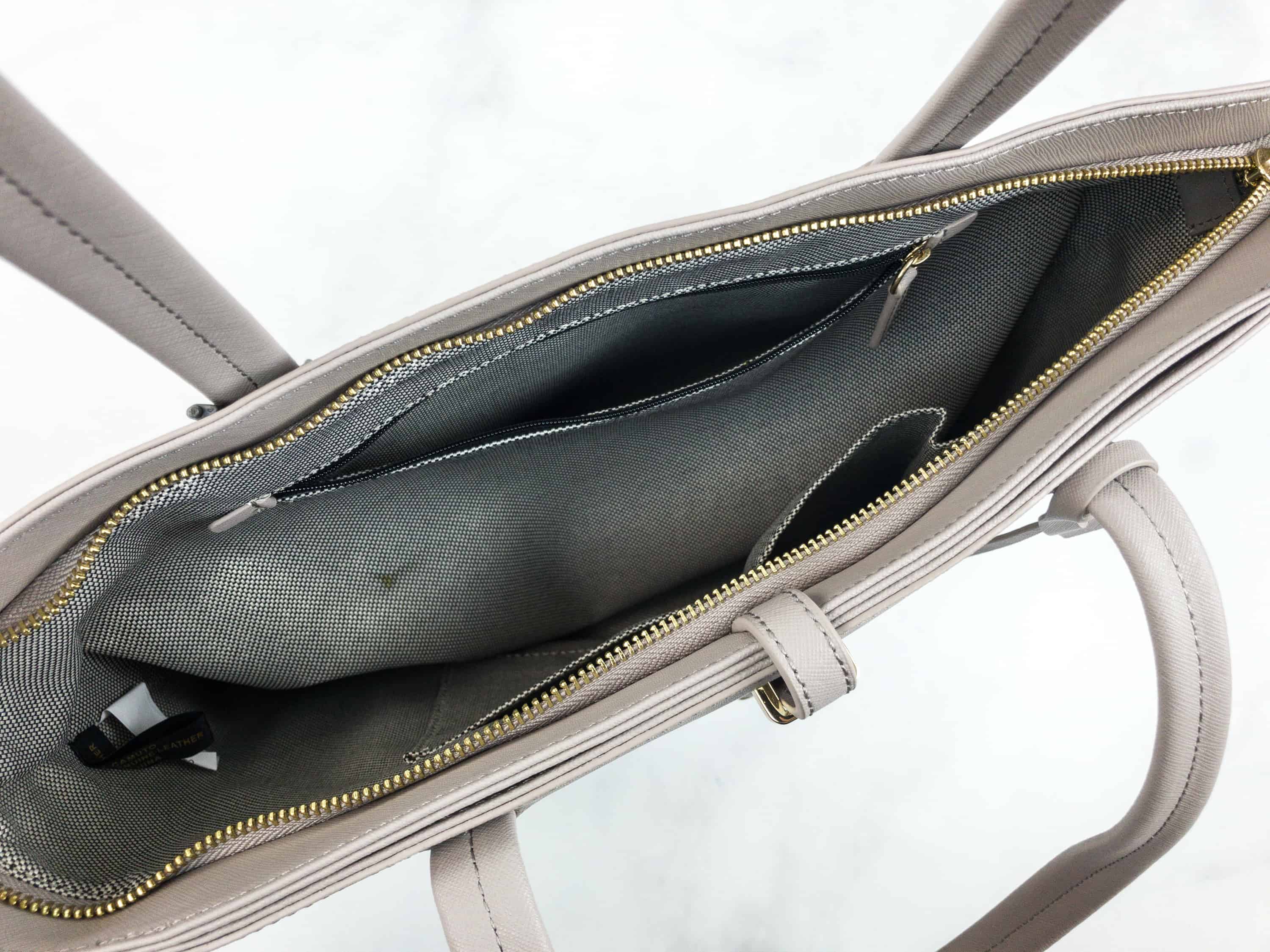 Inside this tote, you will find an unlined suede interior with extra zippered pocket and organizer to keep things neat. The interior is spacious which means that I can put a lot of personal stuff inside and more.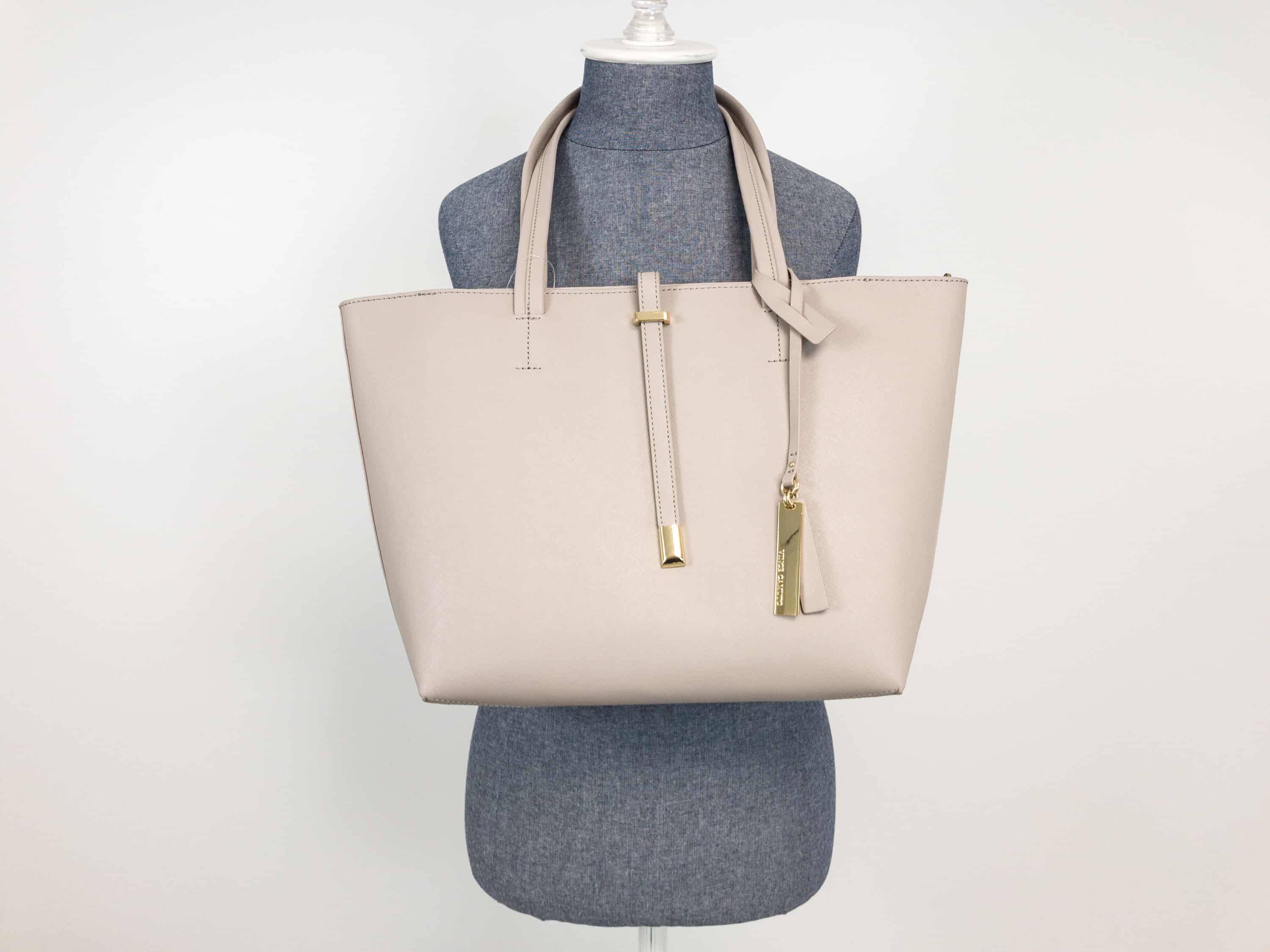 It measures 18" in width, 12.5" in height, and 4.75" in diameter. This will be a great carryall bag!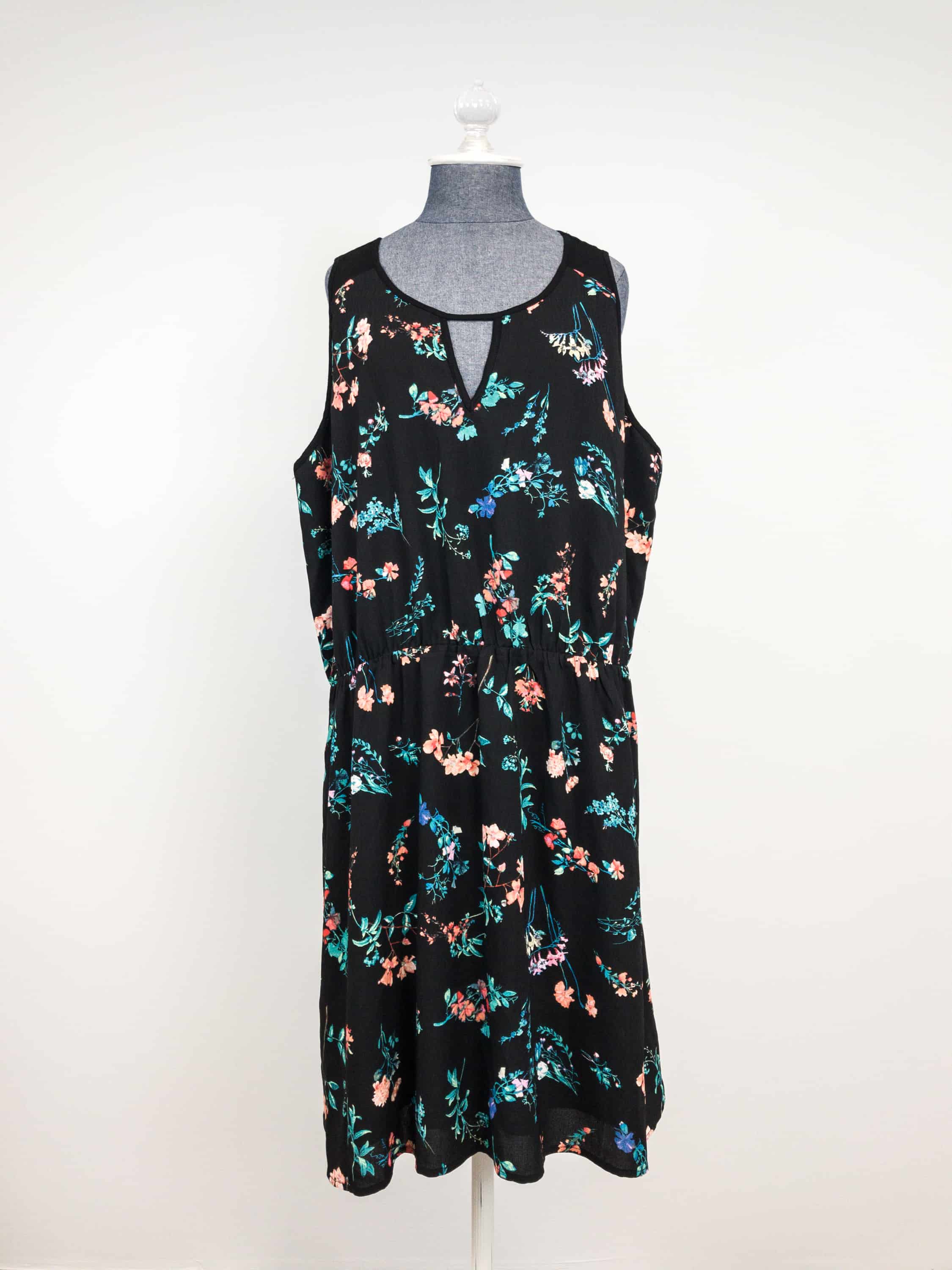 41 Hawthorn Evander Dress ($68) Tunics are always a welcome addition to my wardrobe. It's easy and comfortable to wear, and they can be flattering too. They can be paired with leggings or even a jacket when the weather is a bit cold. The neckline has an inverted triangle cut out, which adds to the charm of this tunic.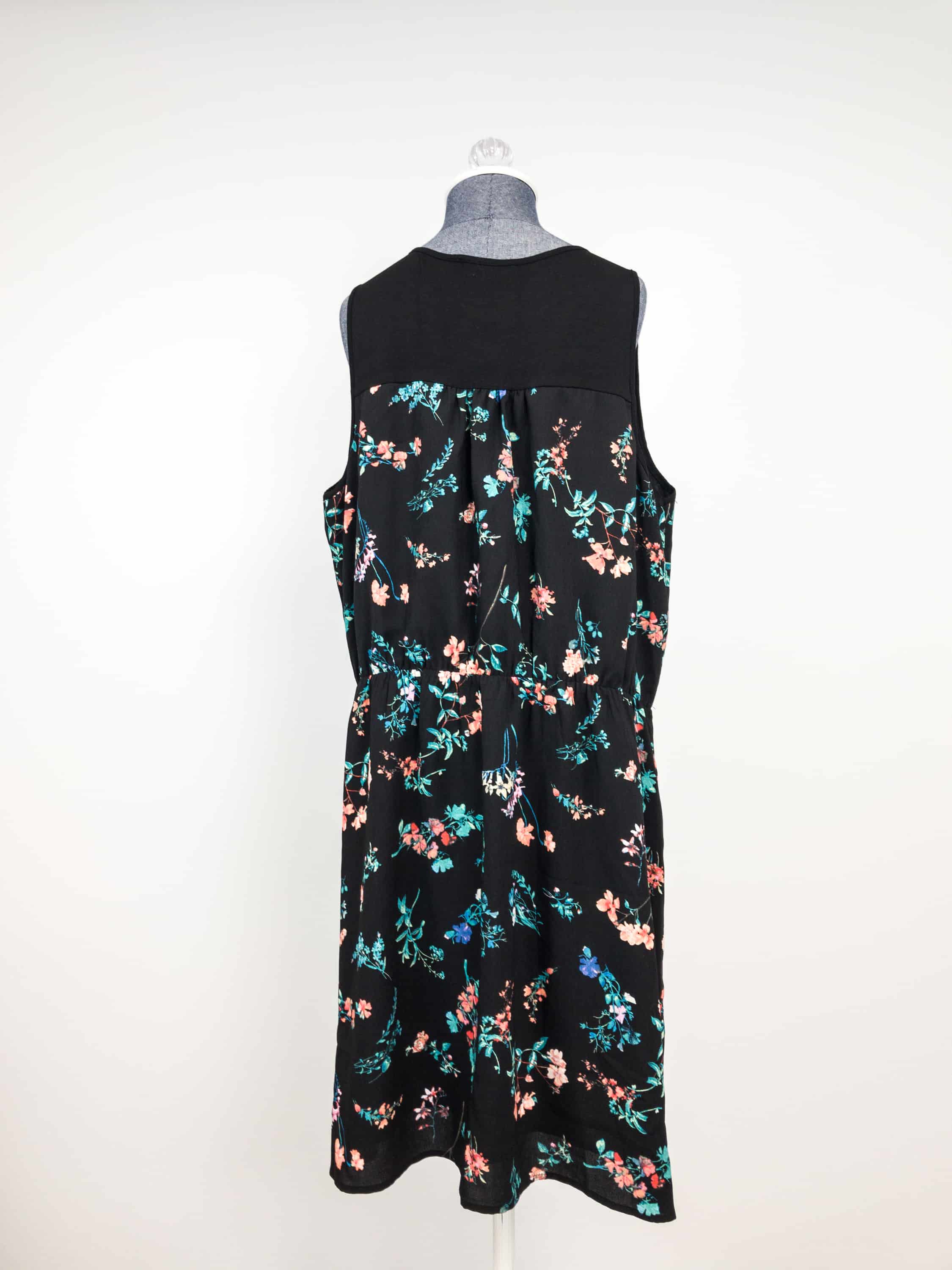 Everything looks very much put together at the back. The upper area is a solid black and the rest has colorful flowers on a black background. I really liked this one!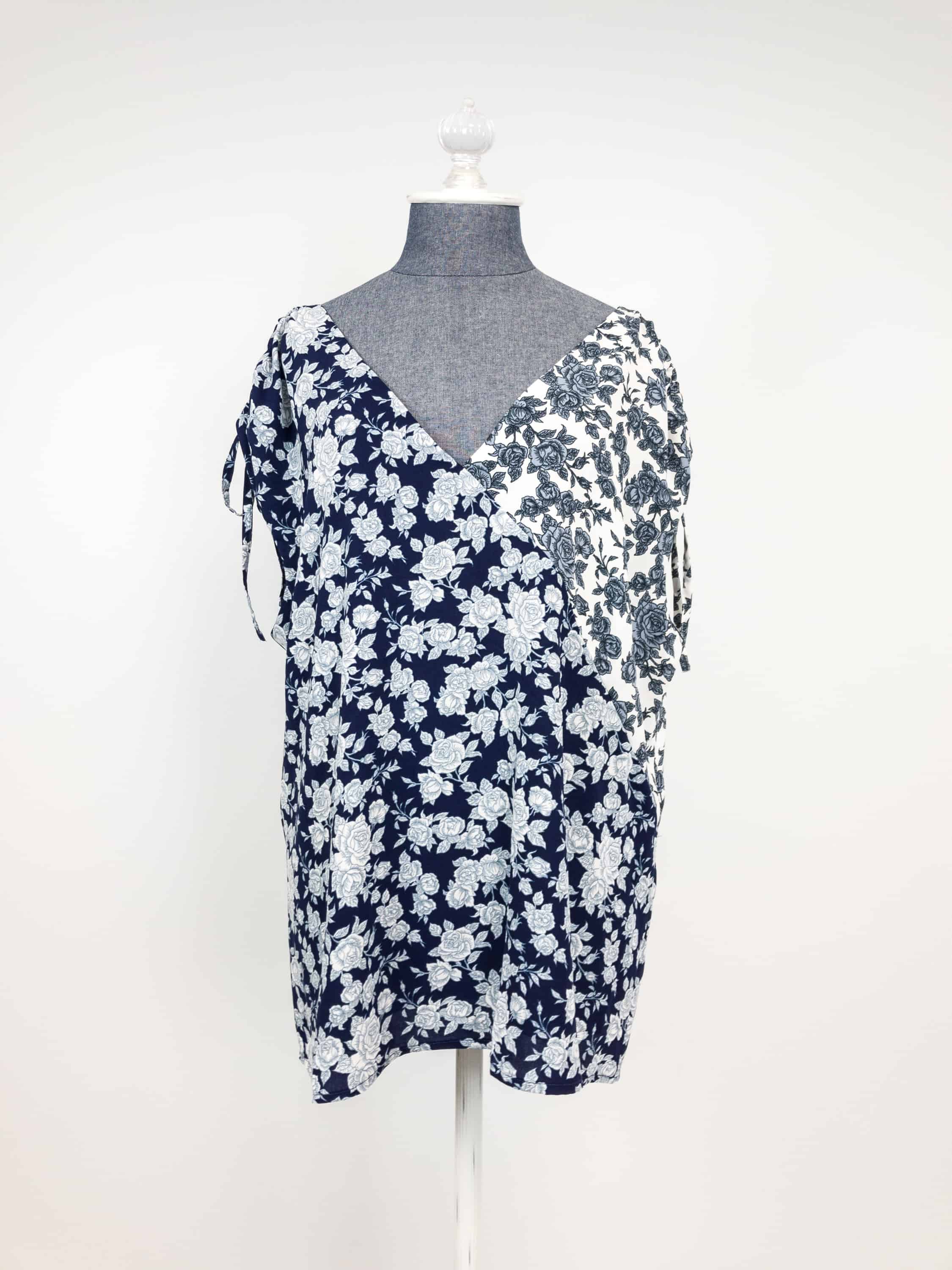 Skies Are Blue Madia Tie Sleeve Details Blouse ($54) It's a two-tone top! One panel is in dark blue while the other sleeve is on white. The contrasting colors work well together.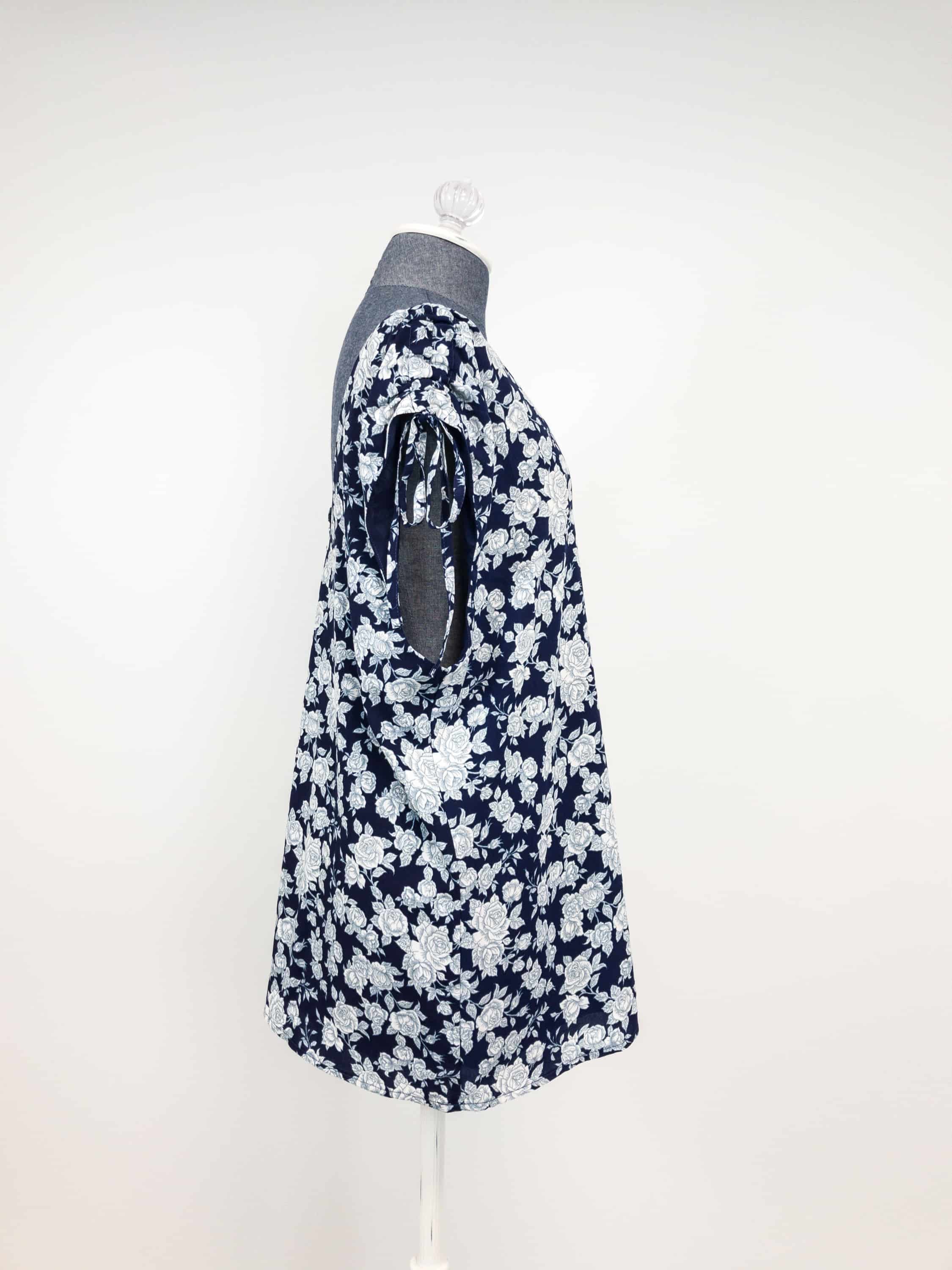 It's a loose top, so it should be comfortable enough for summer. You will see that the sleeves are tied up so you can adjust as needed.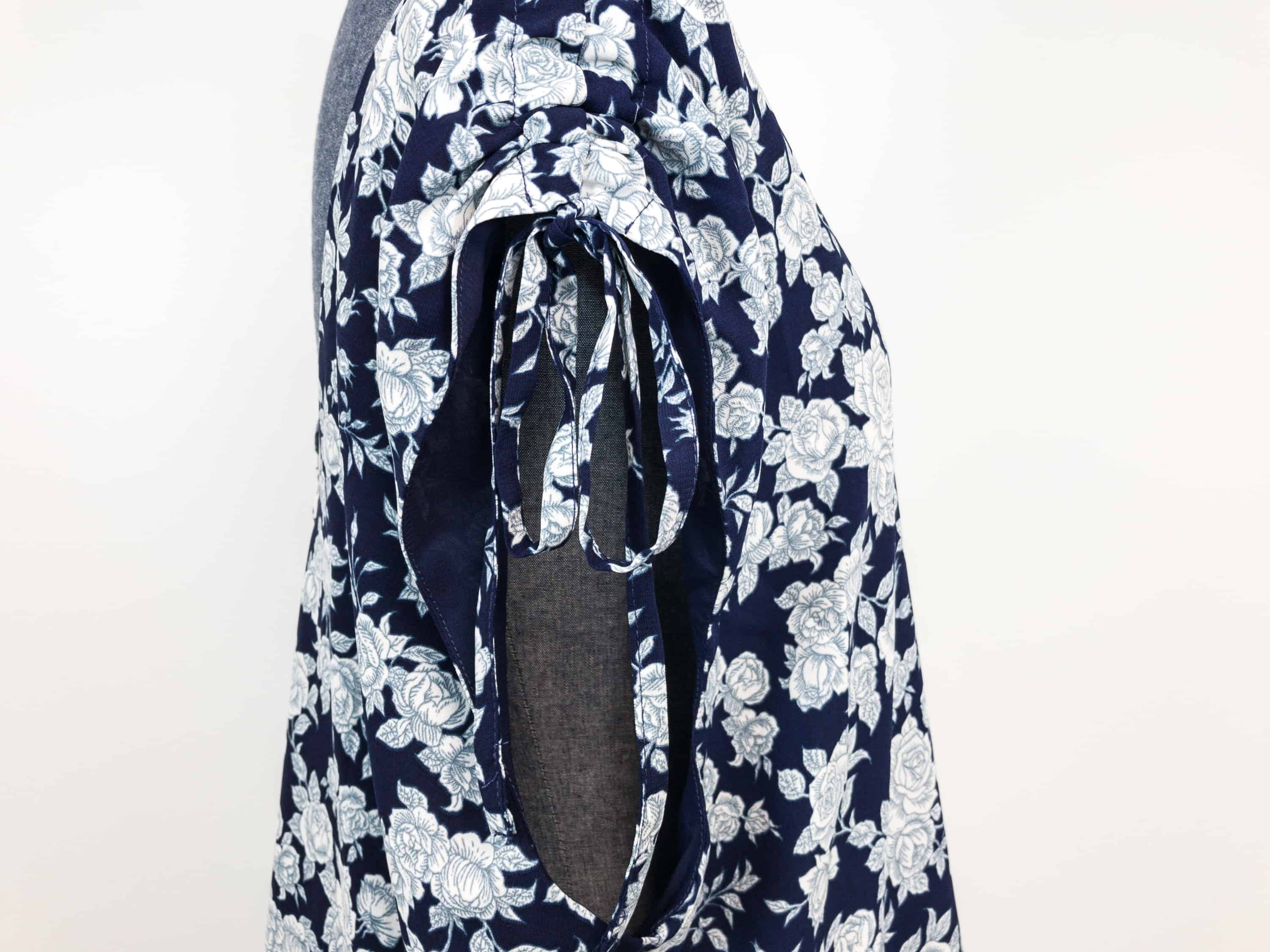 The tie string at the sleeves is such a cute detail.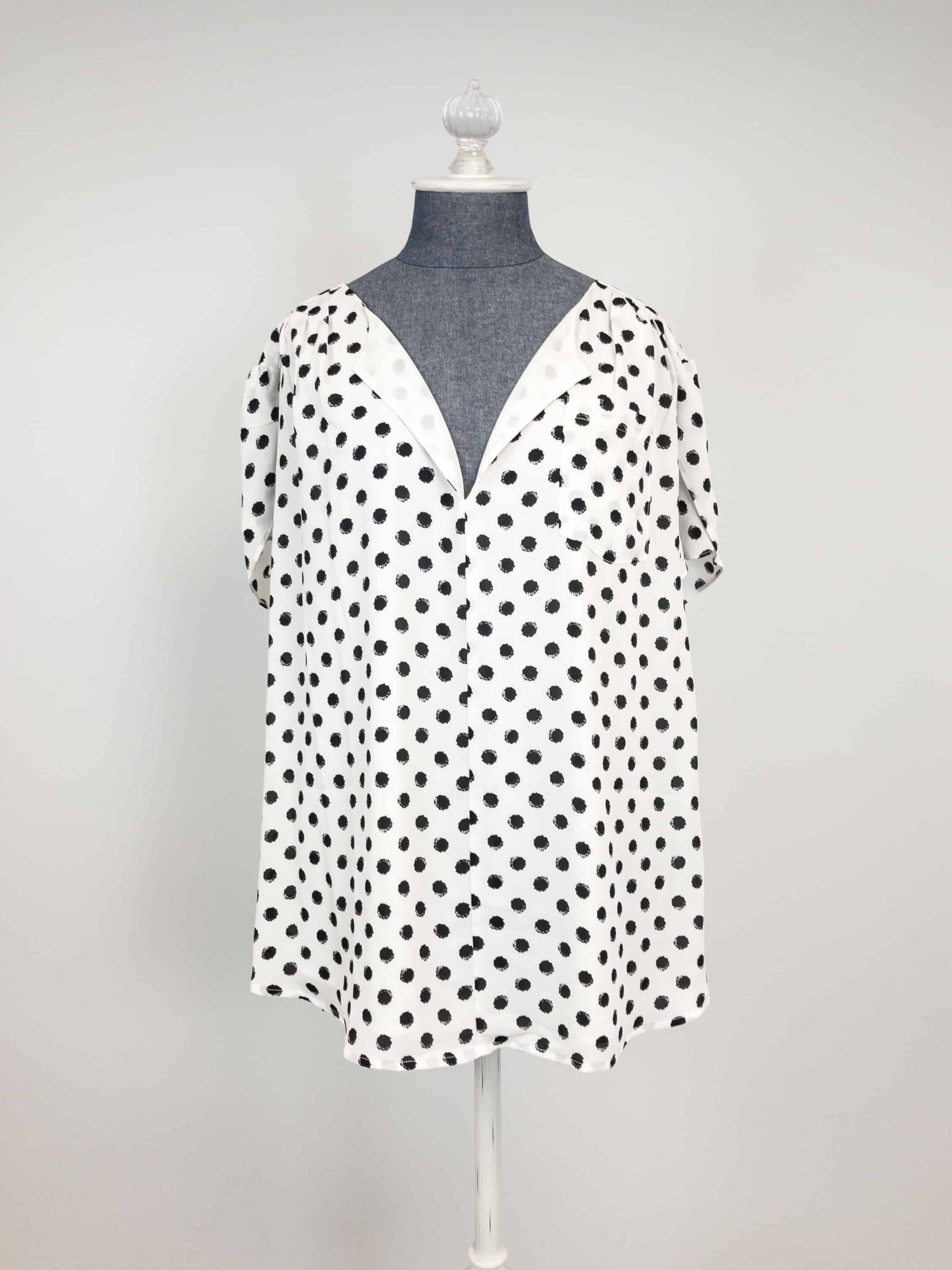 41 Hawthorn Carol Tulip Sleeve Blouse ($54) Another loose fitting top, this blouse has a v-cut neckline and a polka dot design.
It's quite flattering when worn! The material is also lightweight and soft.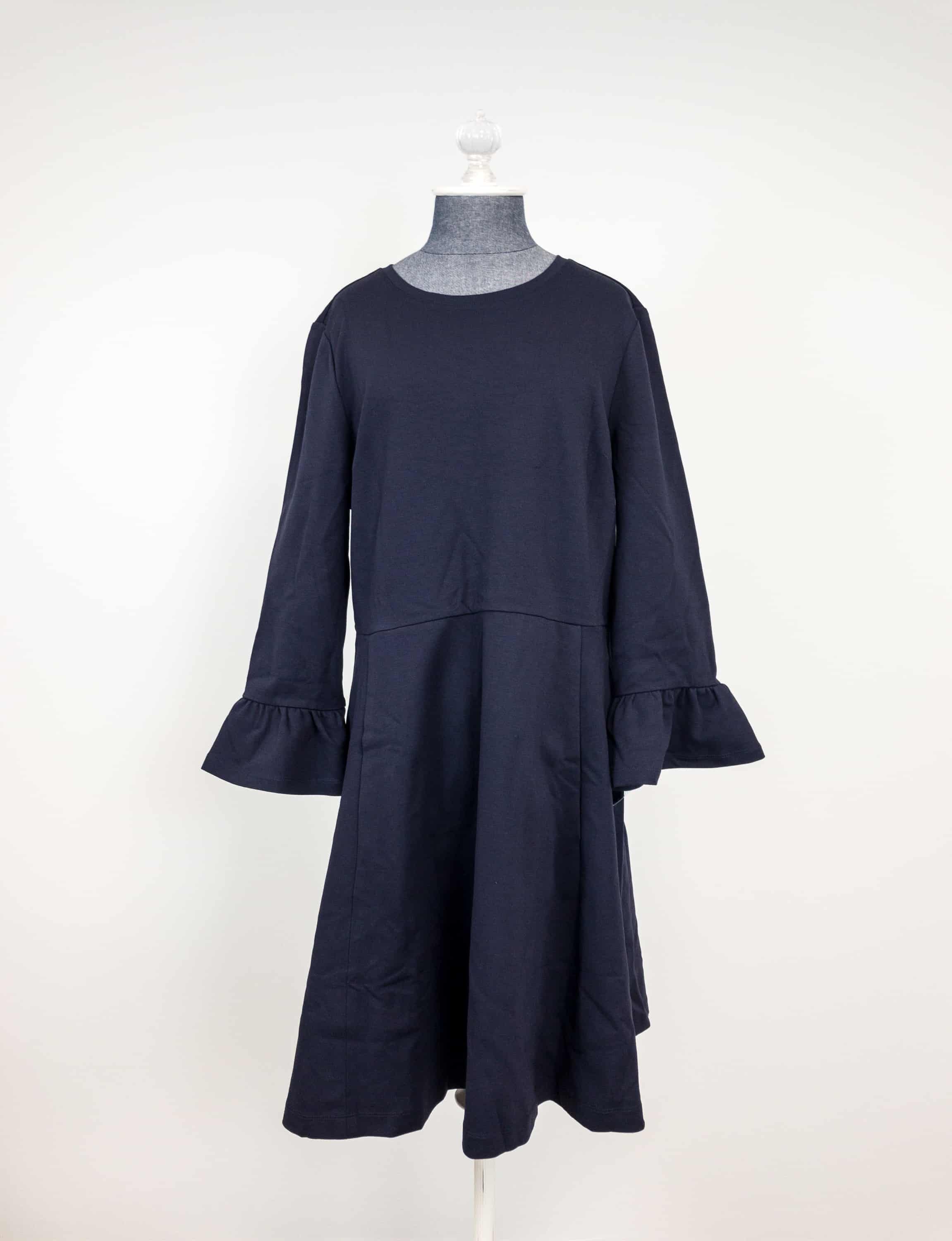 Kate Spade Kelly Bell Sleeve Ponte Dress ($198) This dress really captured my attention, it's in plain blue and has that classic look to it. This one is waiting to be dressed up with some accessories or strappy heels!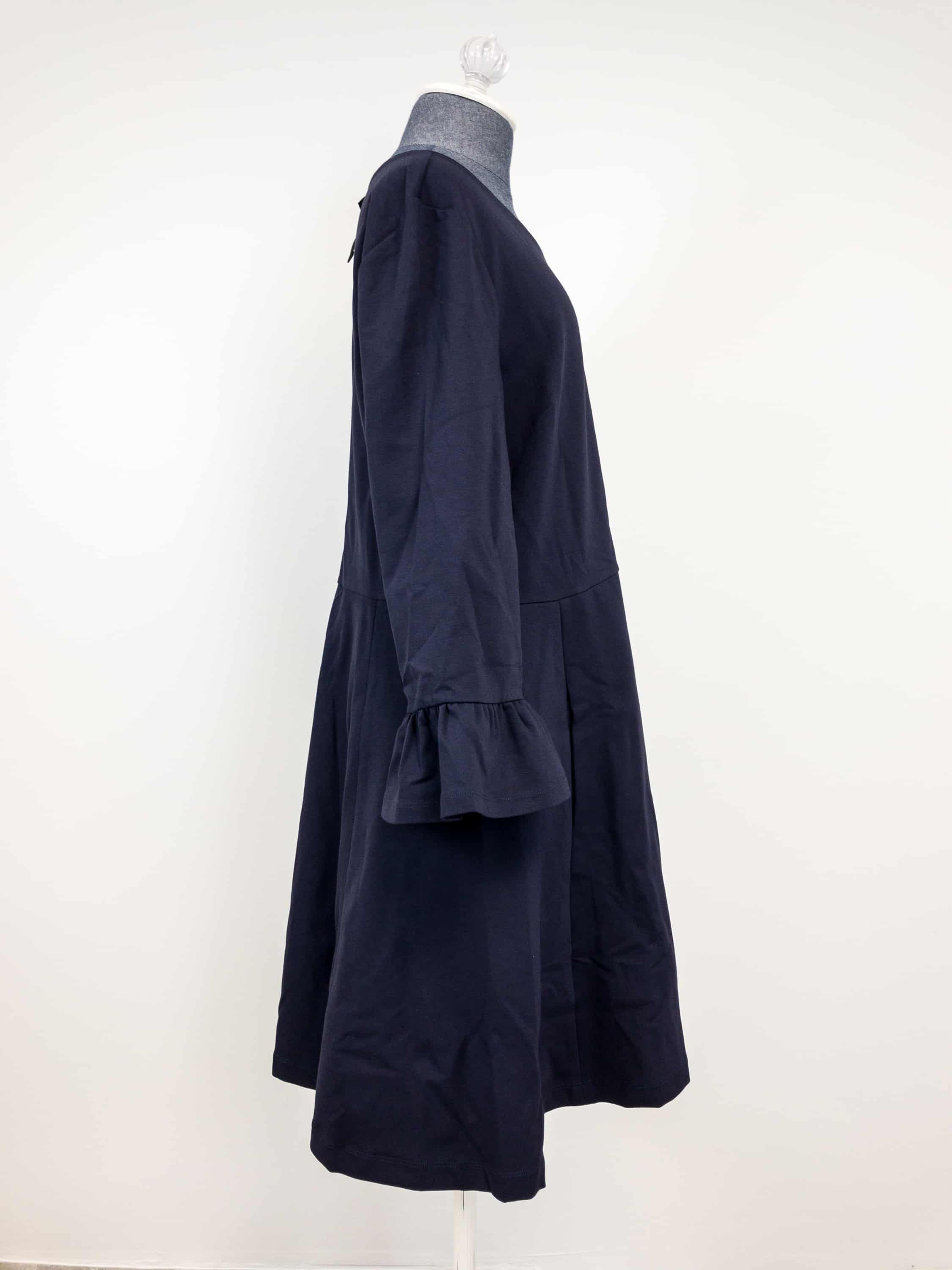 The bell sleeves fall effortlessly on my arms and it ends at the wrist. This way, you can wear any accessories that can bring out the elegance of this dress.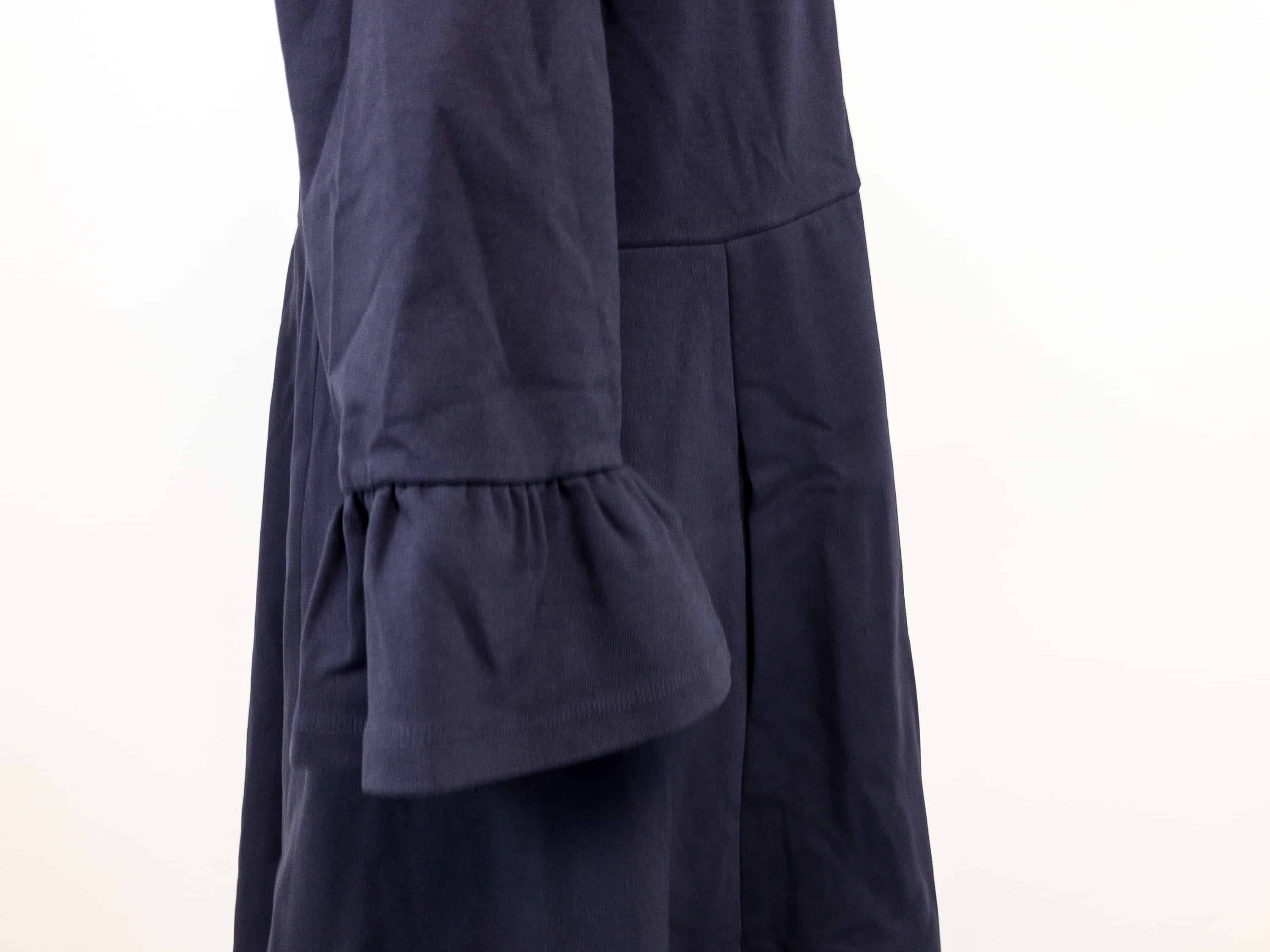 I love the extra flounce on the cuff of the sleeves! It also has pockets!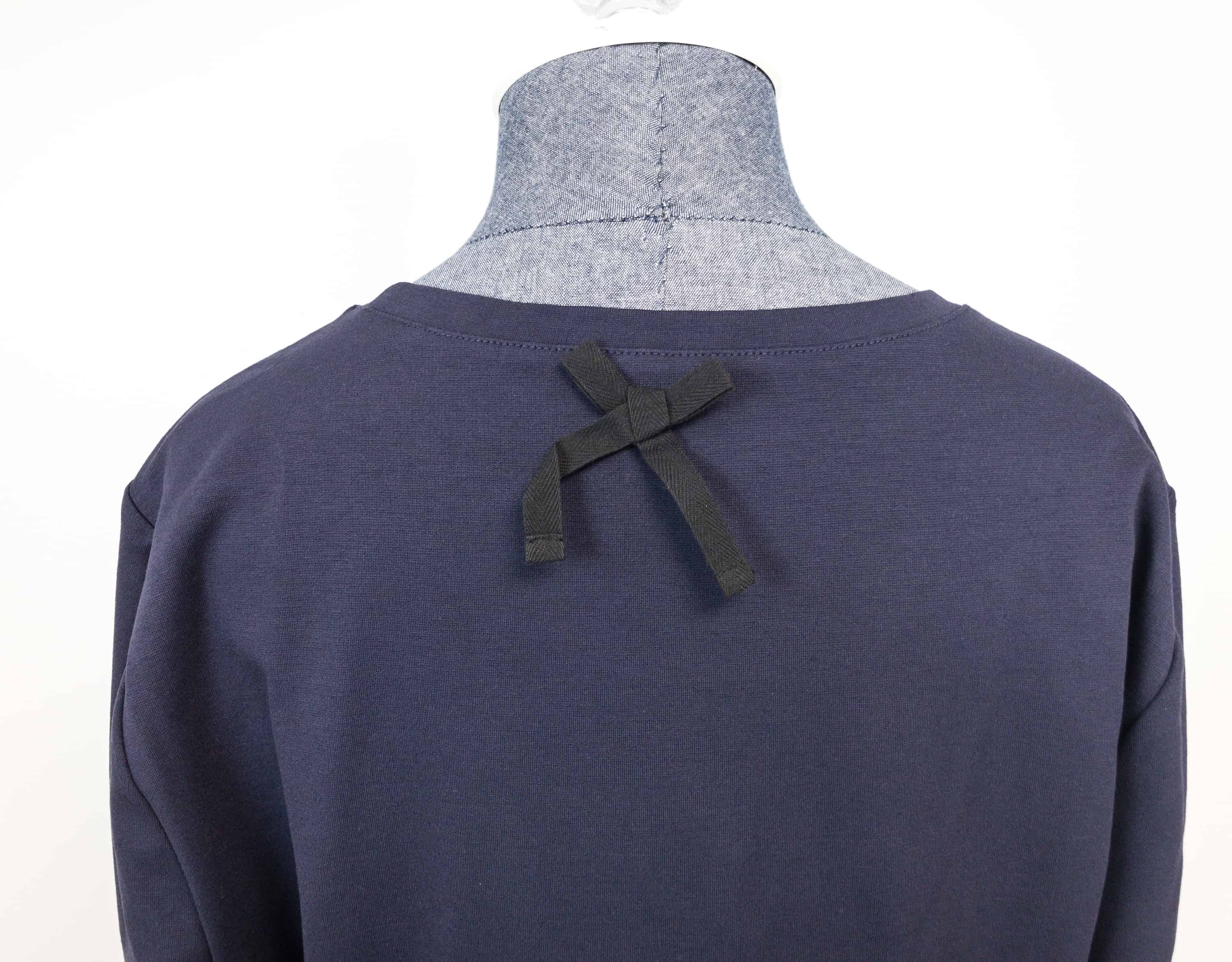 There's a black ribbon at the back of the dress which is the only token design for this outfit.
From the back, this dress still looks like a classic. You can wear it in the office or for those special occasions by pairing it with pumps or strappy heels.
My fix this month is full of keepers. I am especially fond of the tunic and the tulip top, as they are perfect for any casual summer day. The dress is a classic and one that is best reserved for those important meetings or dates. Of course, I loved the tote bag too! It's so easy to pair other outfits in my wardrobe and it can fit a lot of my things too. My stylist definitely did a great job this month!
What did you get in your Stitch Fix this past month?