Honest Company Diaper Bundle is a monthly diaper subscription service from the Honest Company for only $35.95 per month. You'll get cute diaper designs in every bundle, plus wipes. You can also include training pants and overnights in your diaper bundle.
Note that you can get a free trial bundle with 7 Honest Company Diapers & travel sized wipes for $5.95 shipping.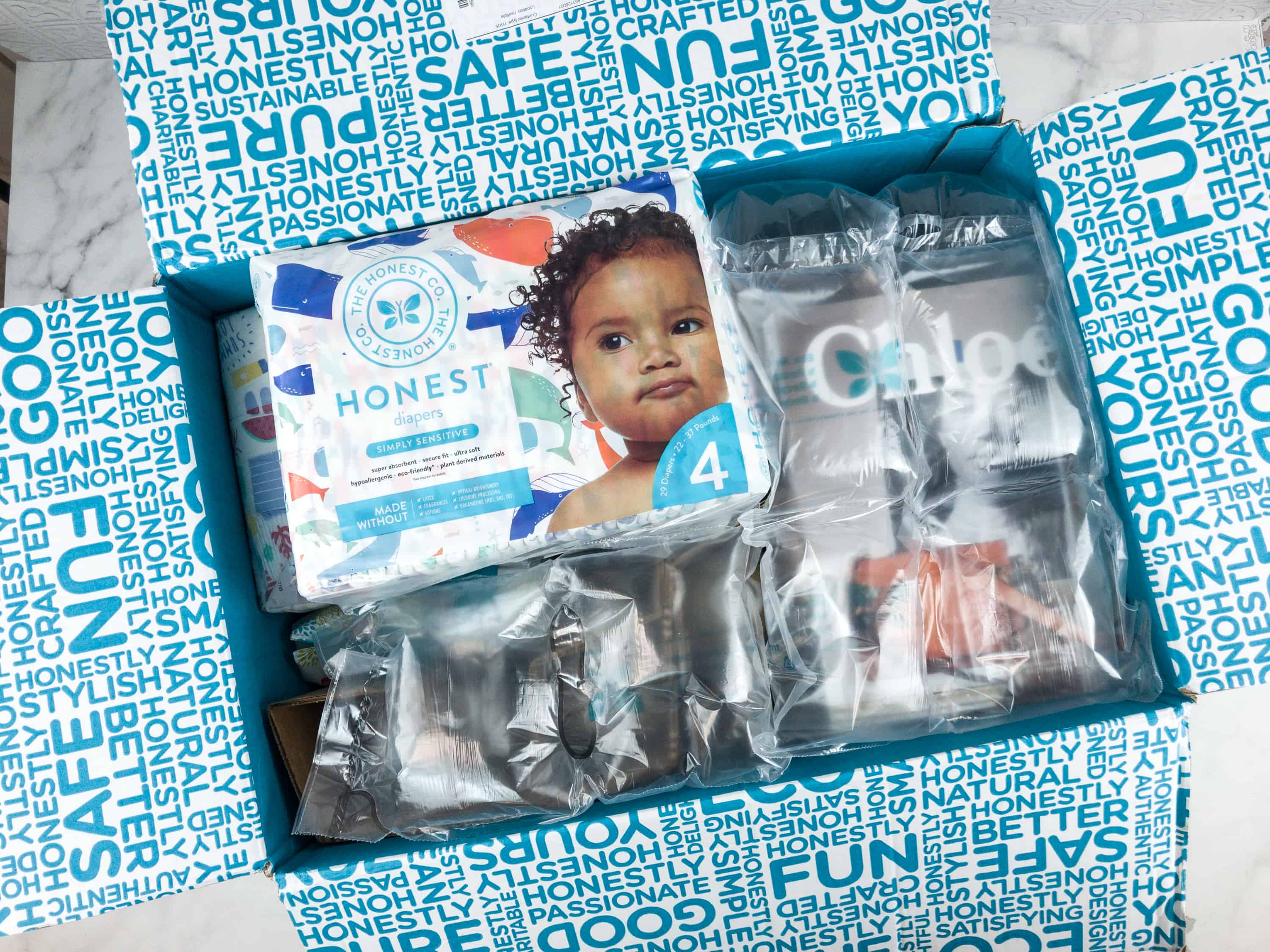 I've been subscribing to the Honest Company Diaper Bundle for years – plus made it as a gift multiple times (it makes an amazing baby shower gift!).
The Diapers & Wipes bundle is $79.95 per month (you can adjust the exact frequency and change the date). You will get 6 bags of diapers and you can adjust how many diapers vs. training pants you get if you're into those already, and select your patterns. Plus you will also get 4 packages of wipes.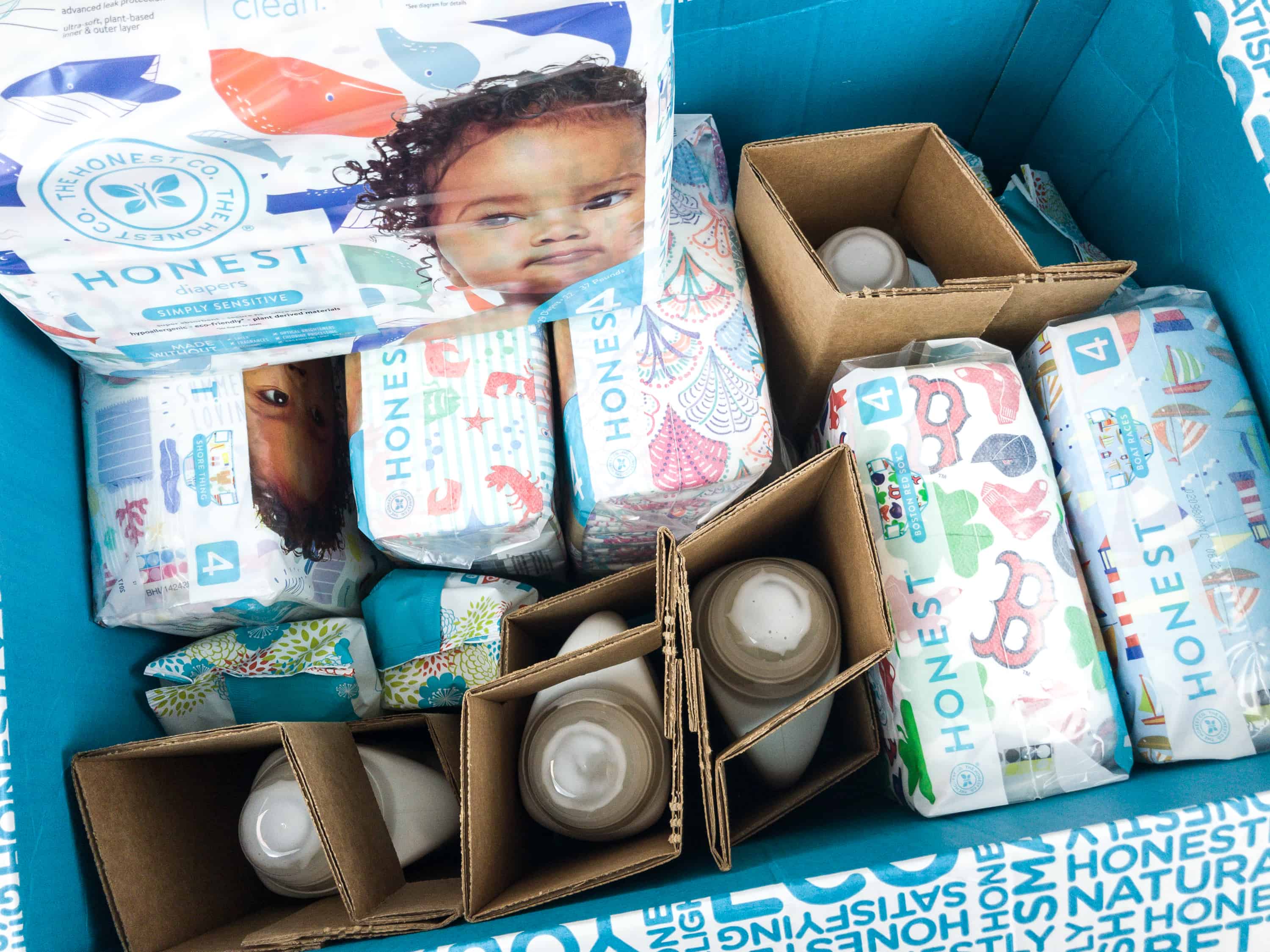 DEAL: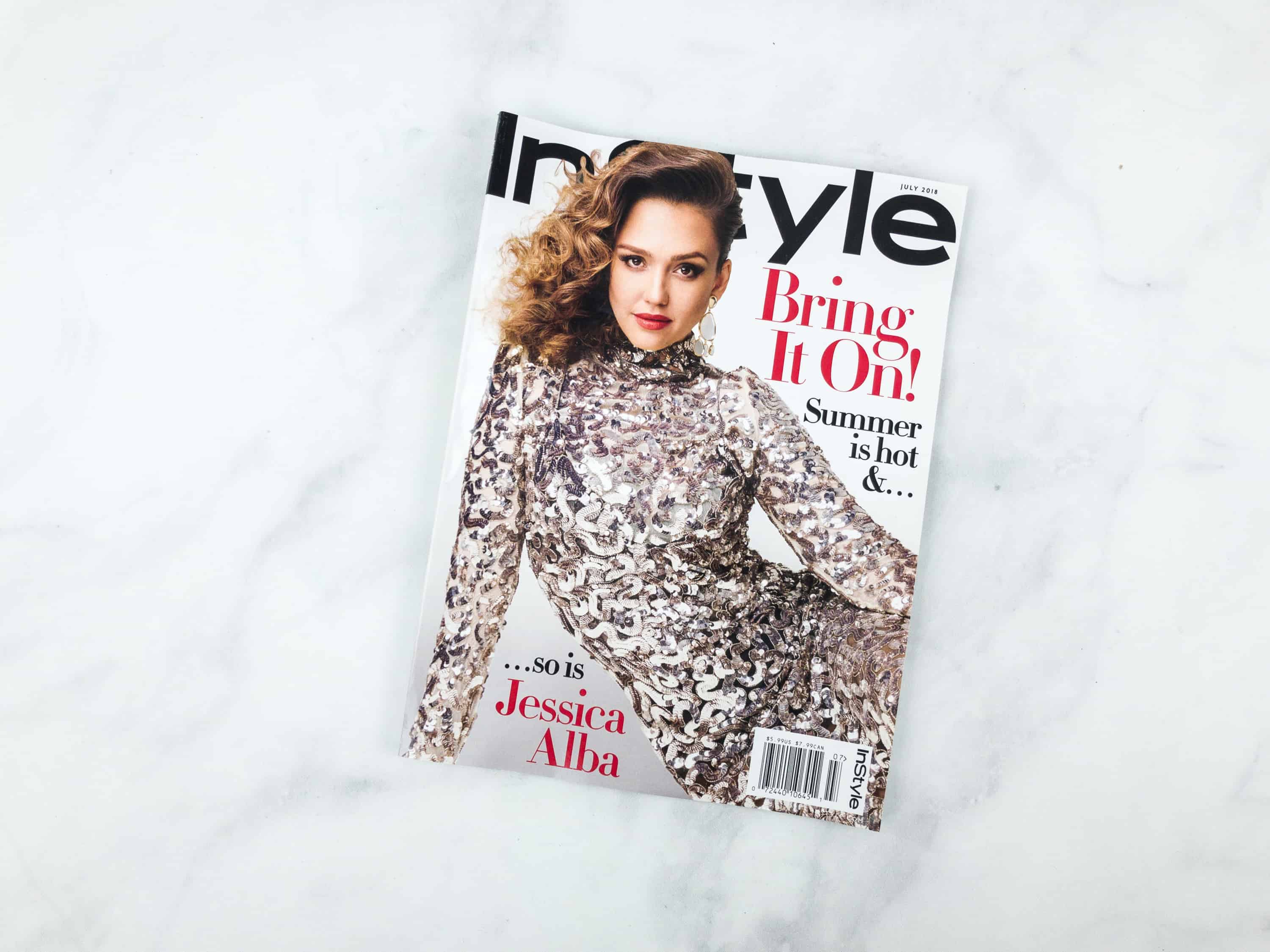 We got a magazine from InStyle with this month's box.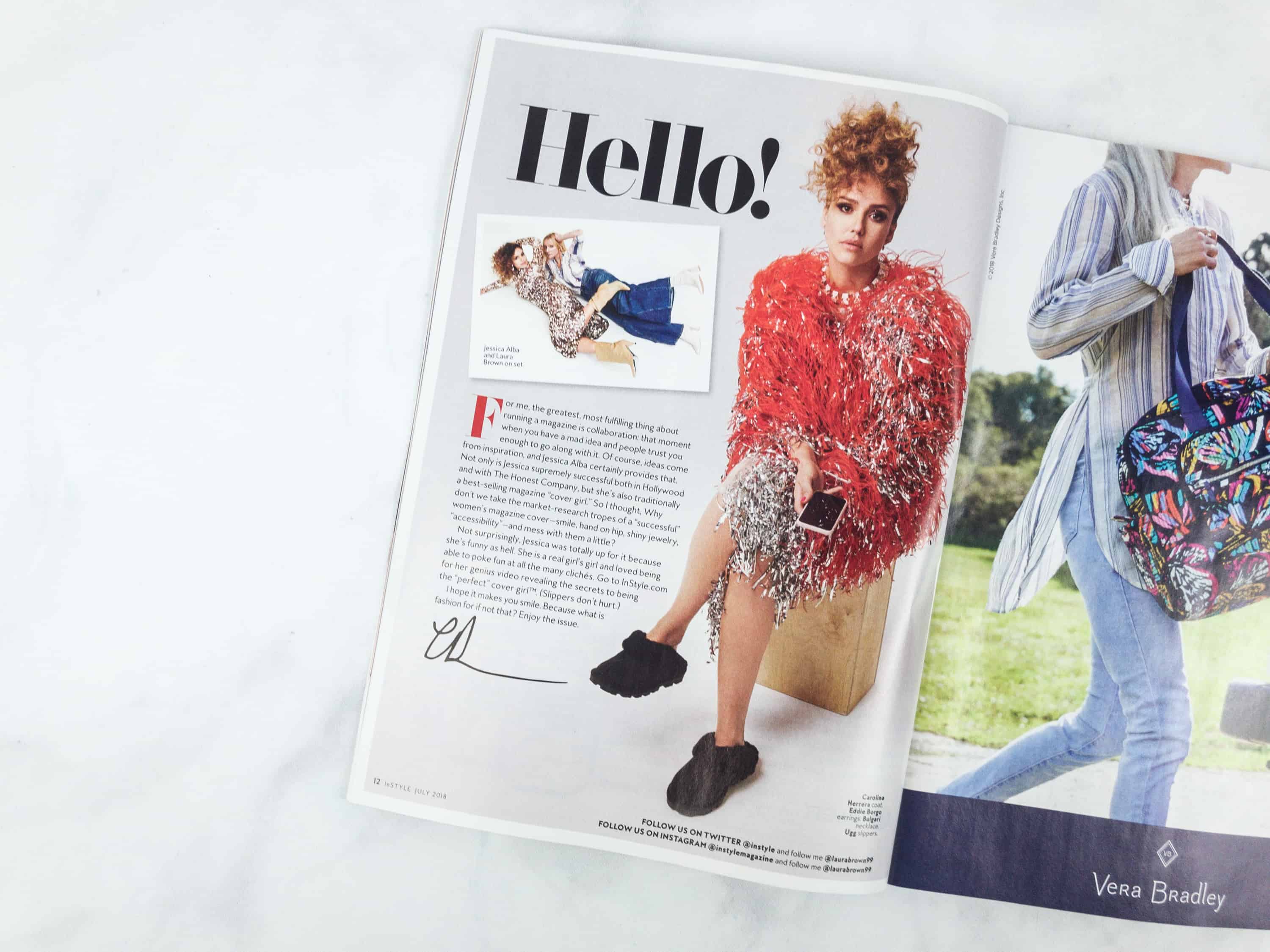 InStyle gives us the latest in fashion. There is a welcome message on the first page.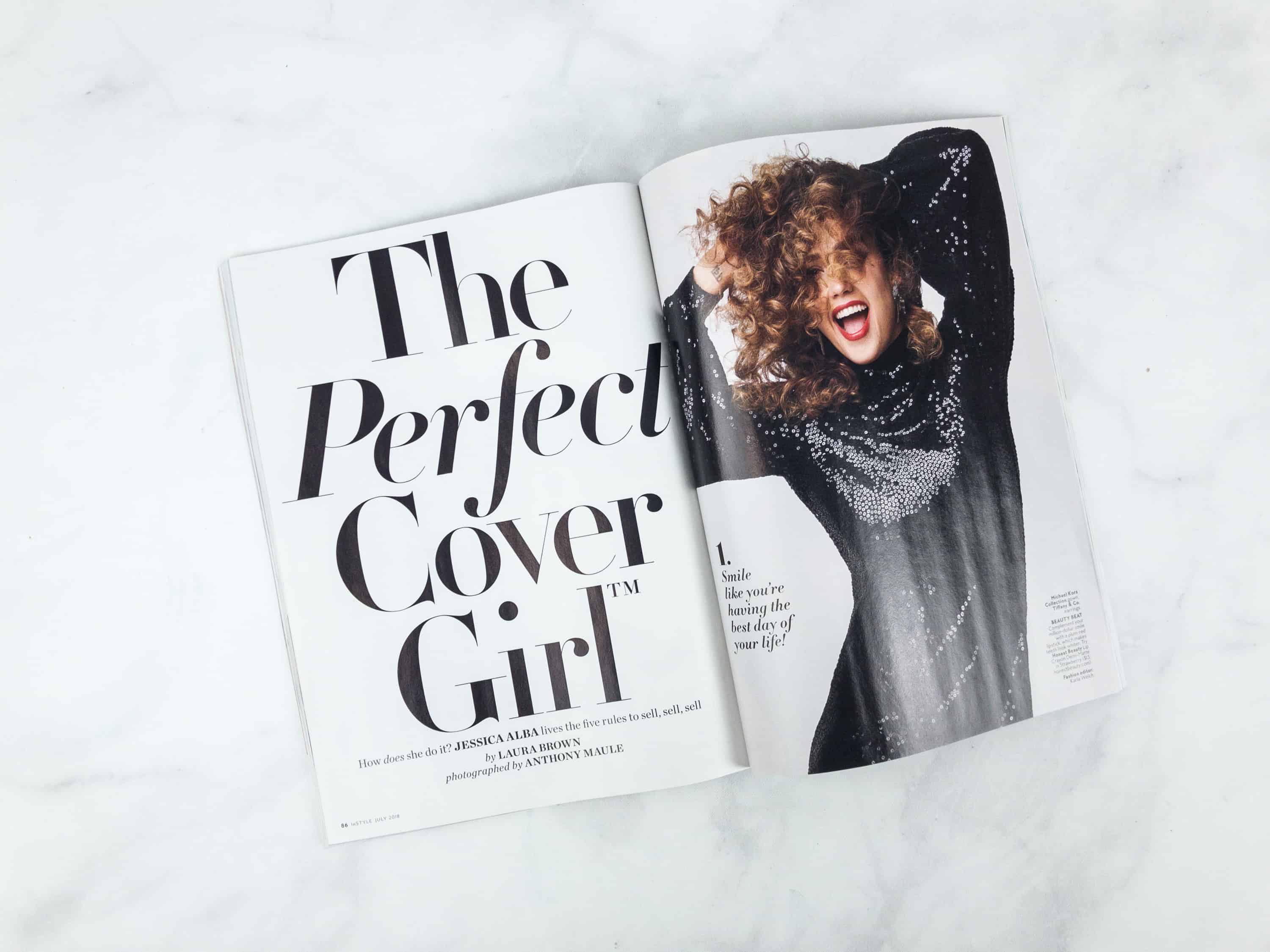 Here's a spread for the perfect cover girl, Jessica Alba!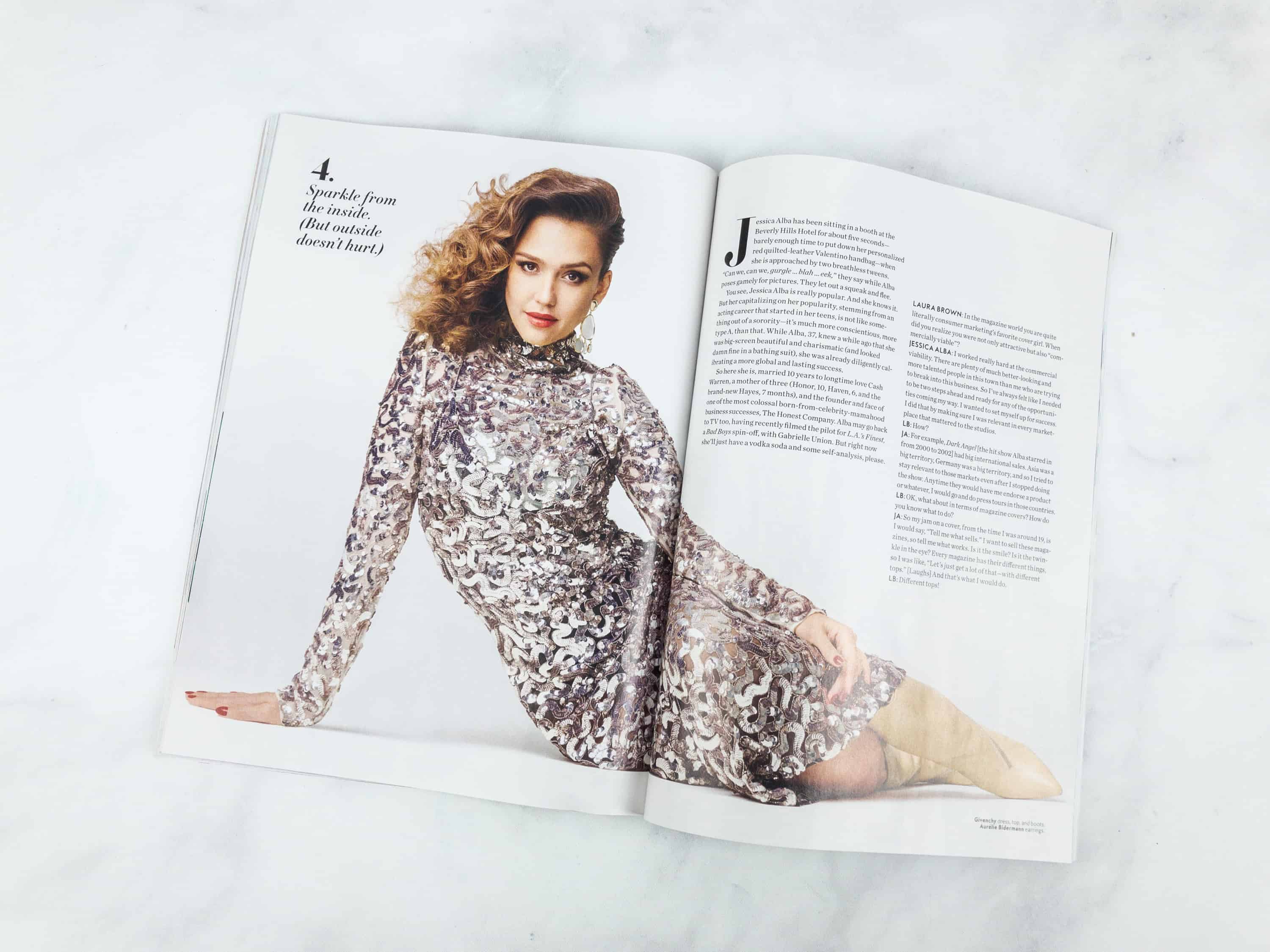 InStyle's interview with the beautiful Jessica Alba is featured in this month's magazine.
There's also an information card for Father's Day…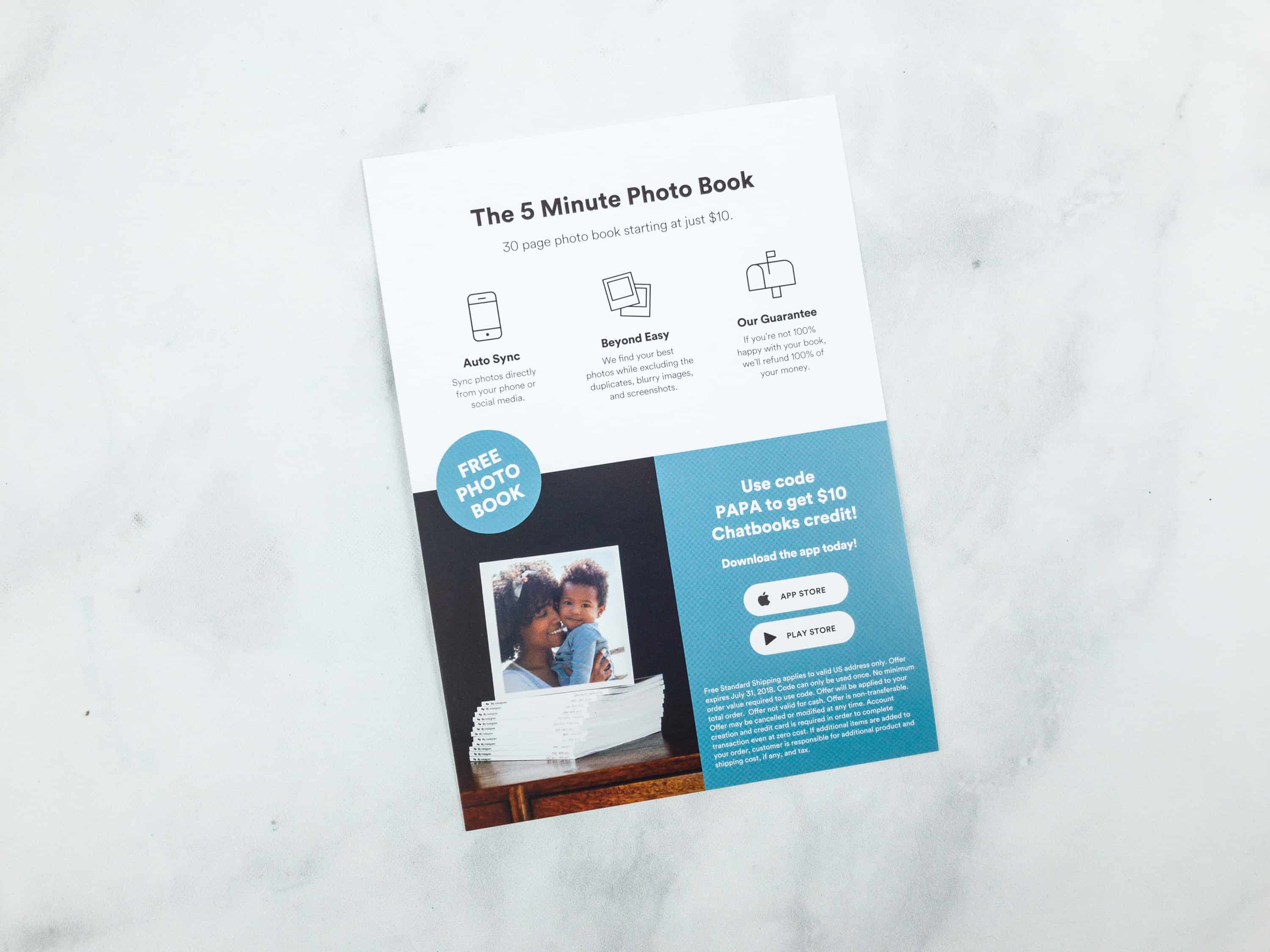 …with information on how you can get a free photobook.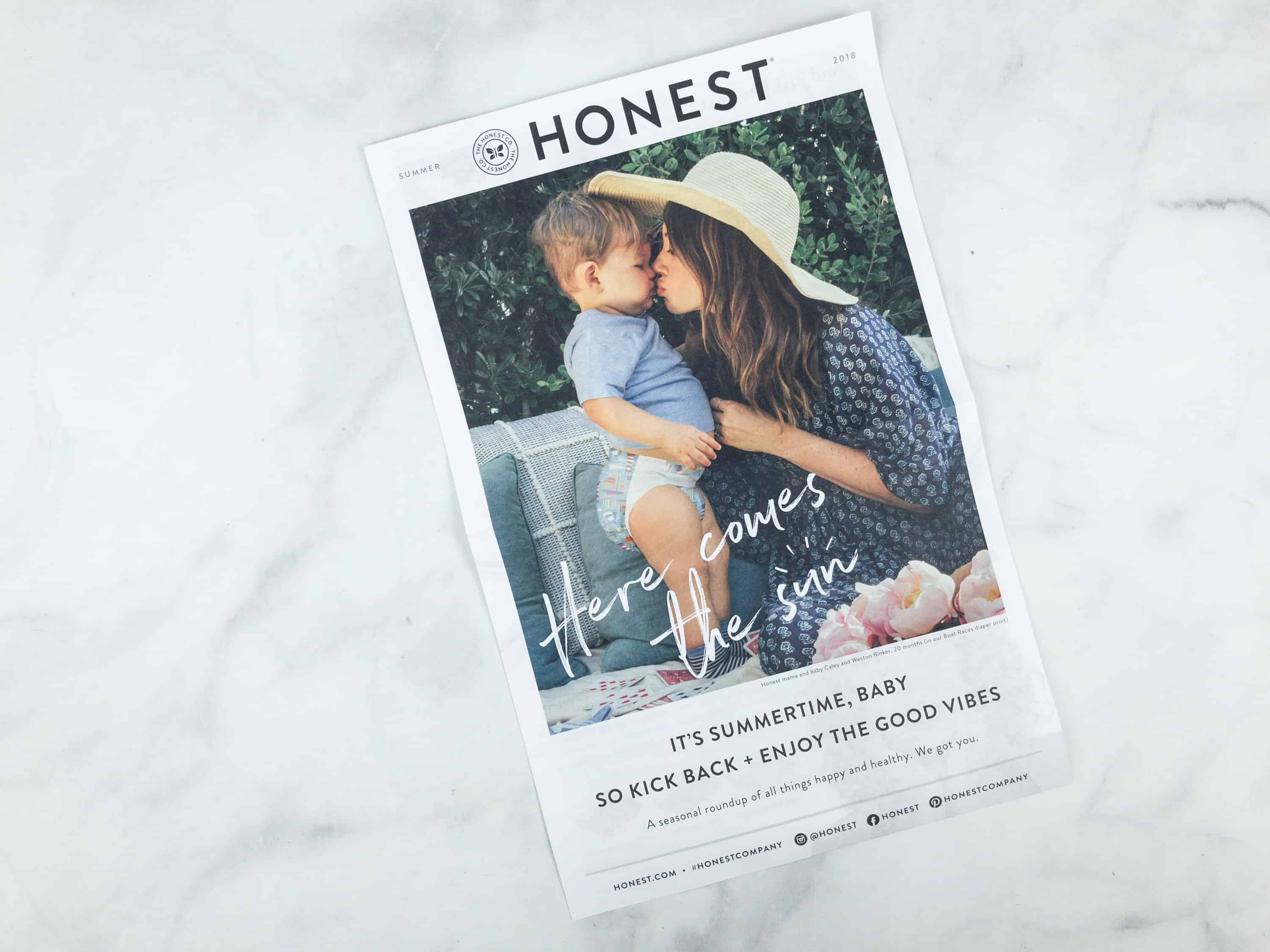 Here comes the sun! The pamphlet is giving us some summer vibes!
It contains information about the diapers and other products that the company offers.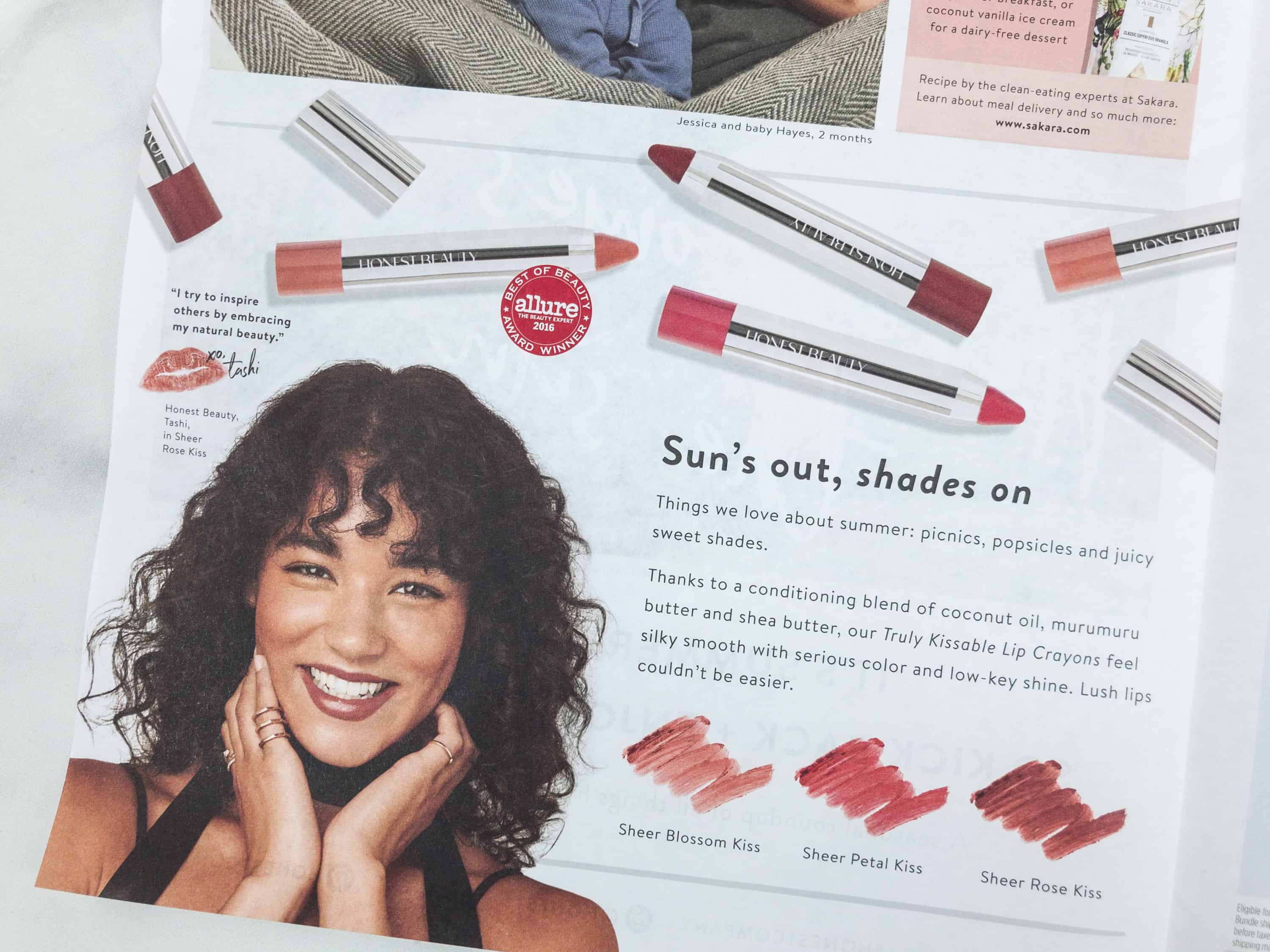 Honest Company now offers beauty items too, which is under Honest Beauty.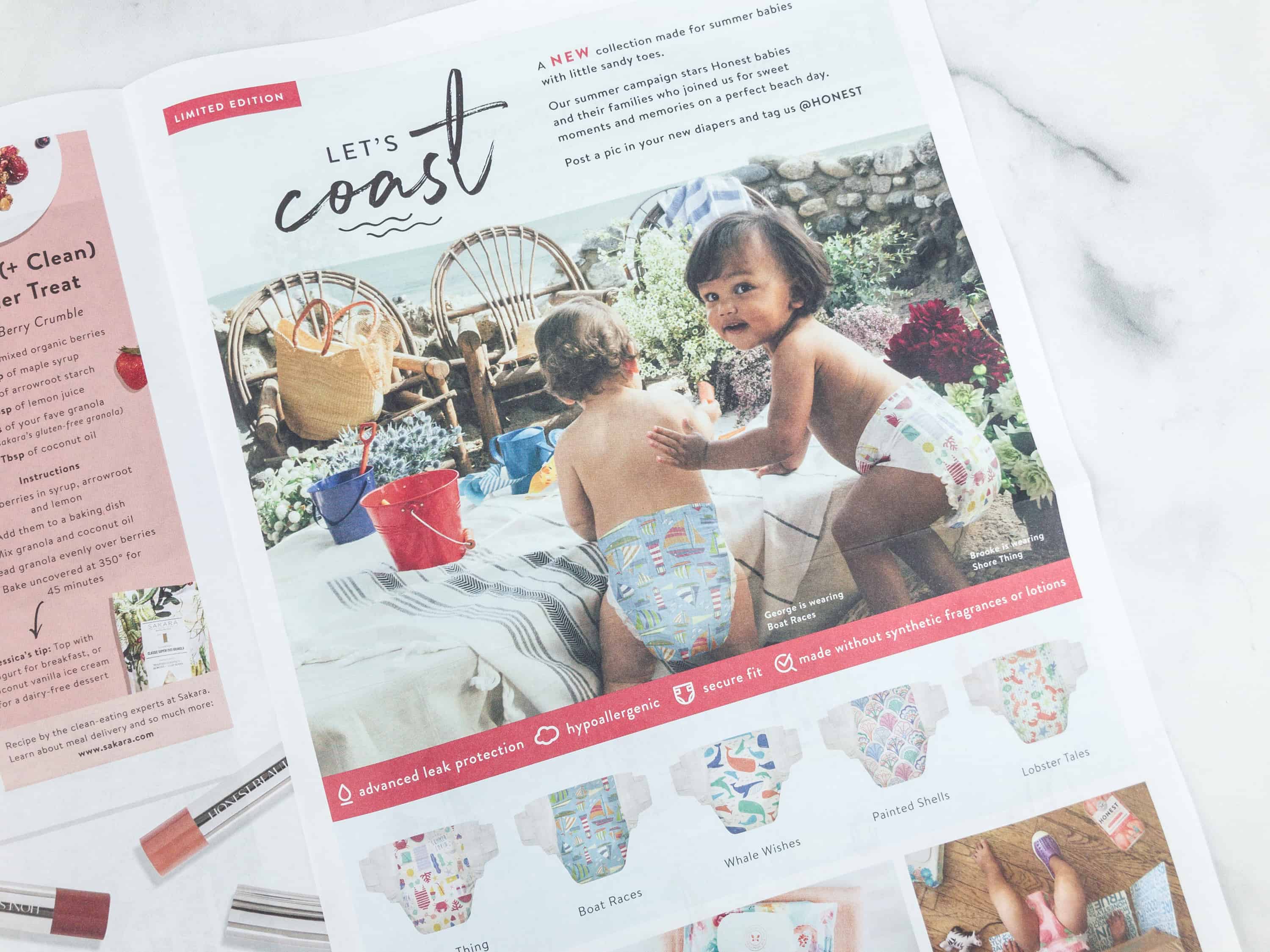 They have lots of cute and cool designs for their diapers!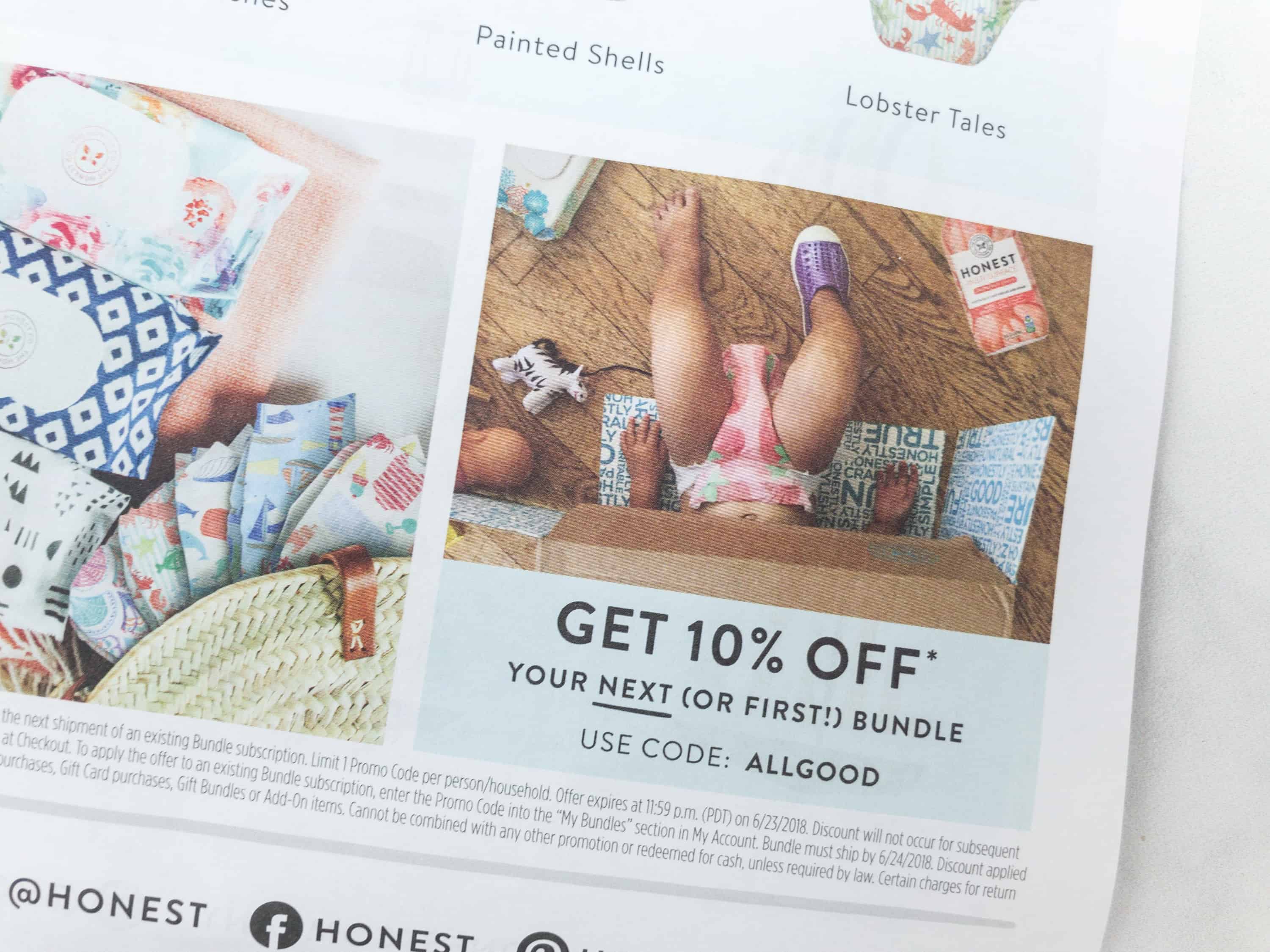 Honest Company offers 10% off your next (or first) essentials bundle, just use the code ALLGOOD.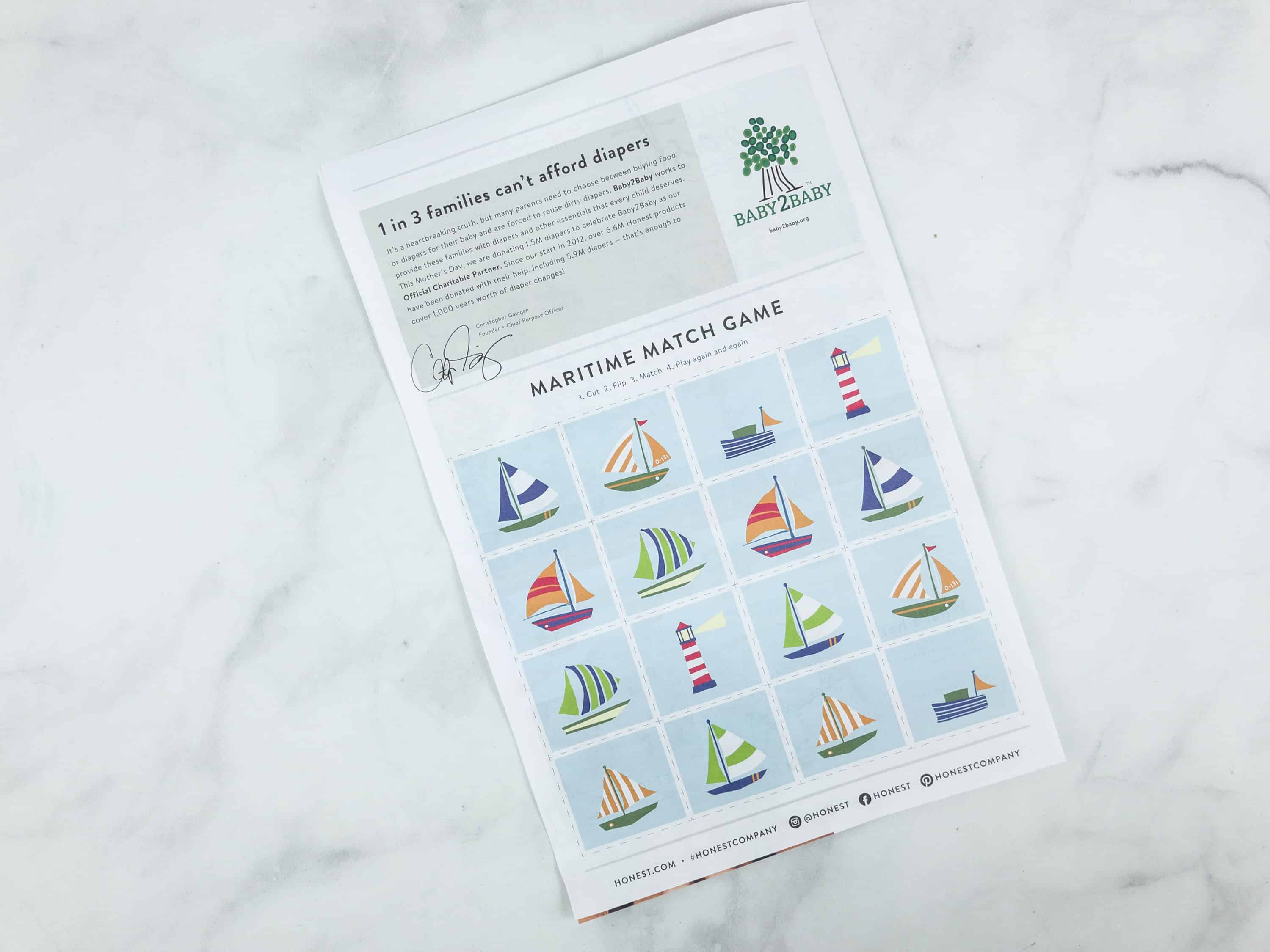 At the last page of the pamphlet is a matching game for my baby.
Everything in my box this month!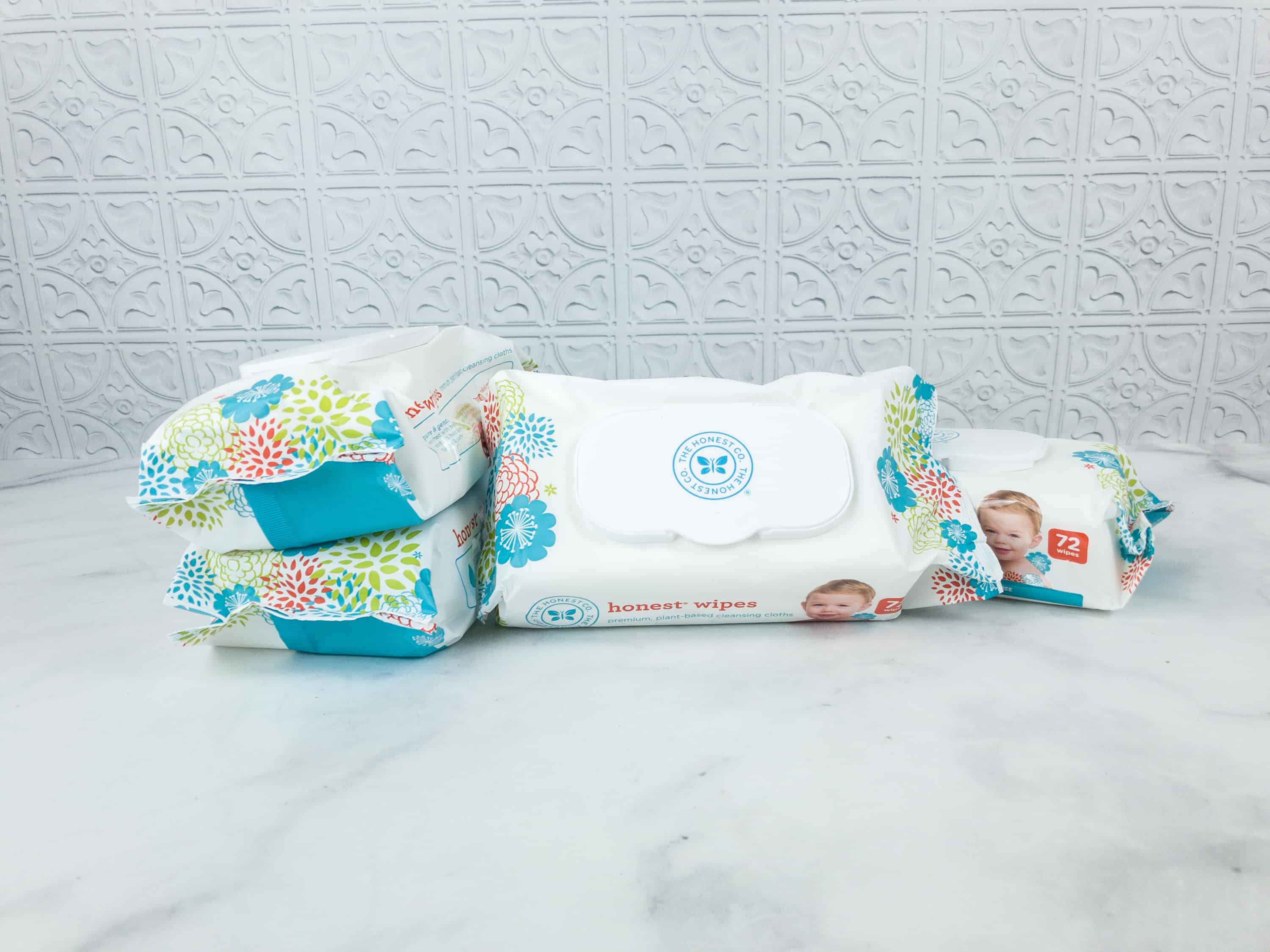 Honest Baby Wipes ($19.80) There are four packs of Honest Baby Wipes in this month's box. These are gentle on your baby's skin and can be conveniently used for other purposes too, like wiping sticky counters and toys.
Each pack is resealable.
The wipes are made with plant-based cloth, which is thick and durable. It also smells good since it's infused with a botanical blend of pomegranate, chamomile, cucumber, and masterwort leaf.
Honest Diapers Simply Sensitive ($13.95 each pack) Honest Diapers are eco-friendly because they are plant-based. They are biodegradable and won't harm the environment.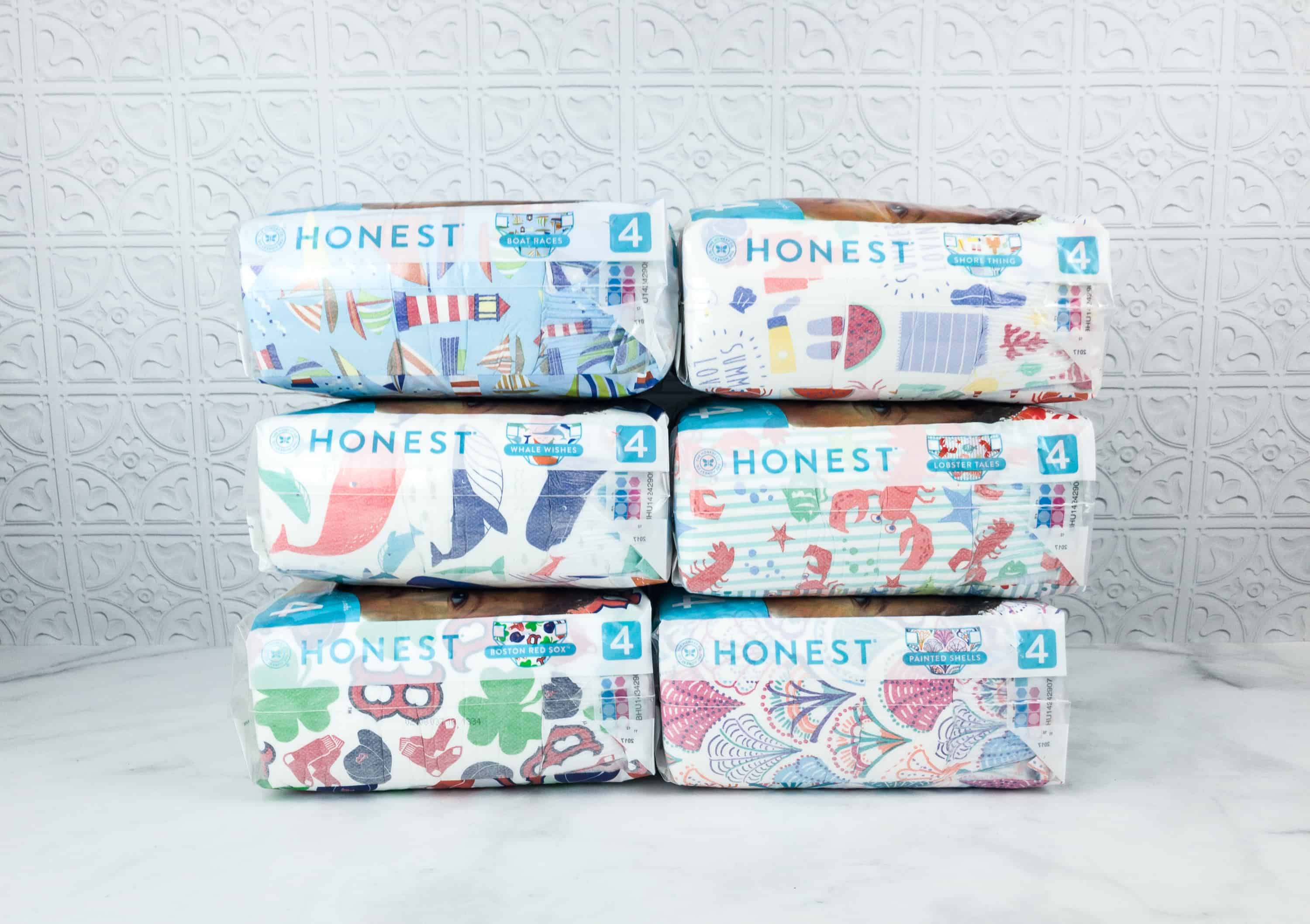 I got this pack in size 4, which is suitable for babies weighing 22 – 37 pounds. One pack contains 29 diapers.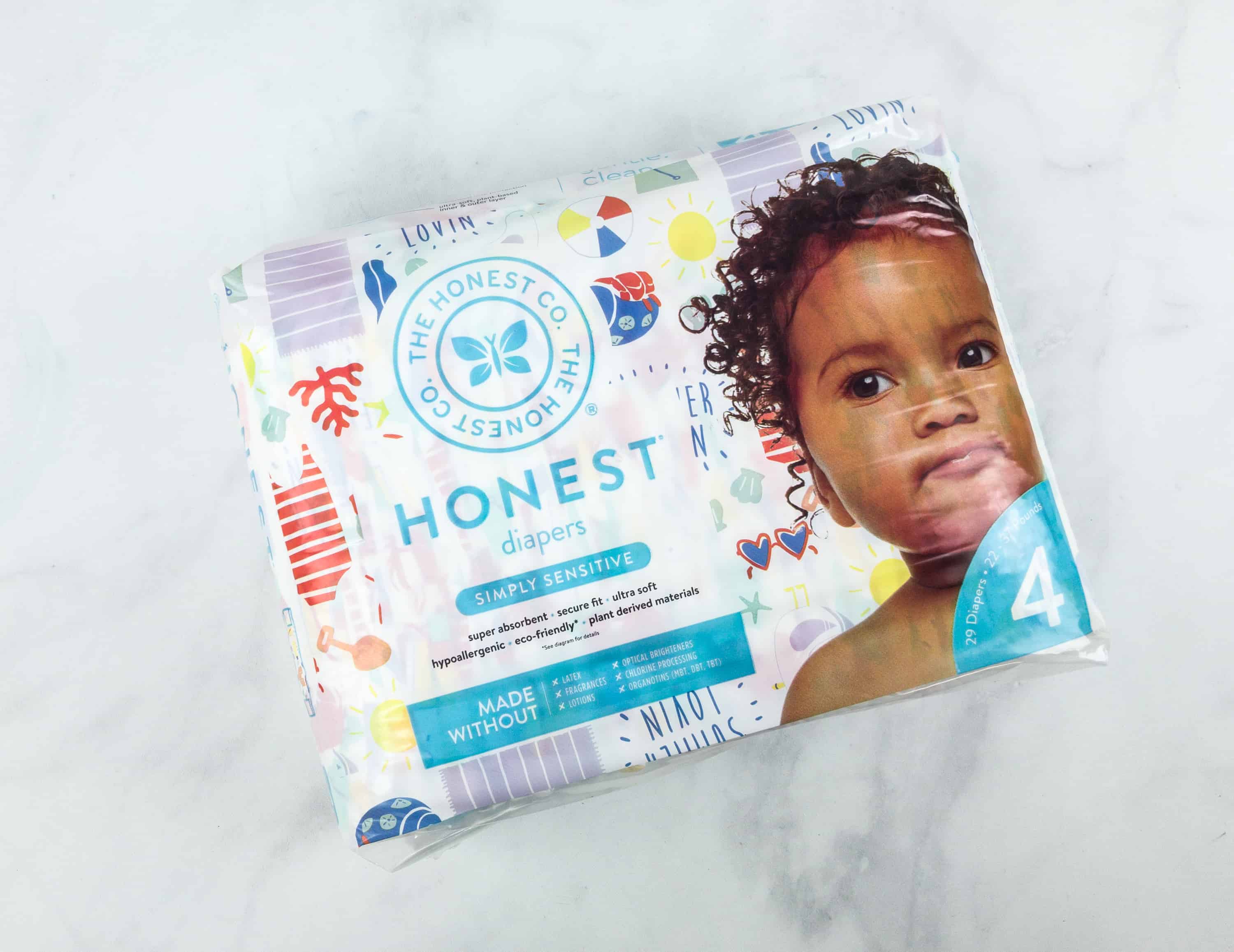 It's ultra-soft and hypoallergenic, and when it comes to absorption, Honest Company really did a great job as the diapers can hold an entire pee.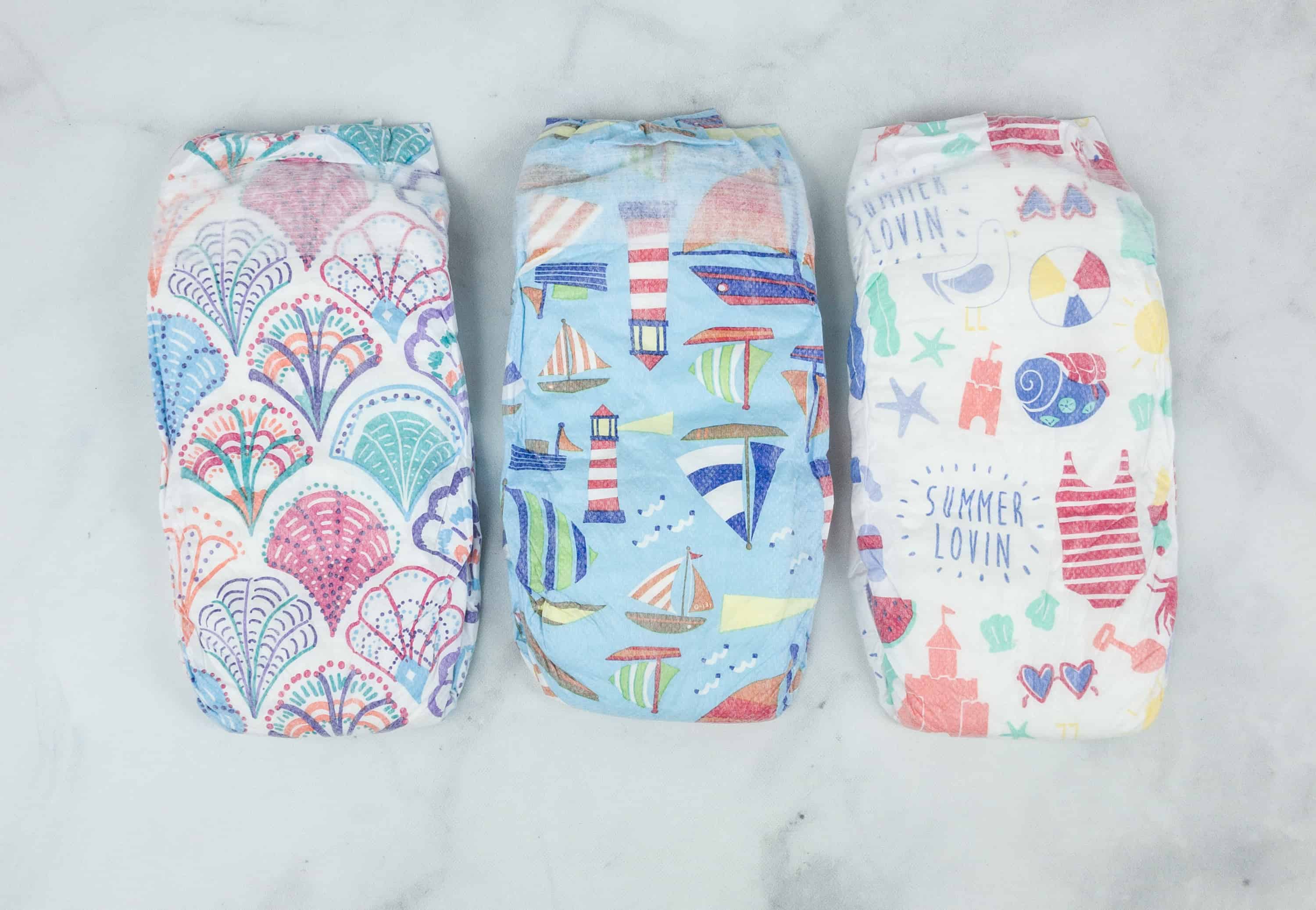 Honest Diapers are not your usual boring, white diapers. They come in a variety of designs!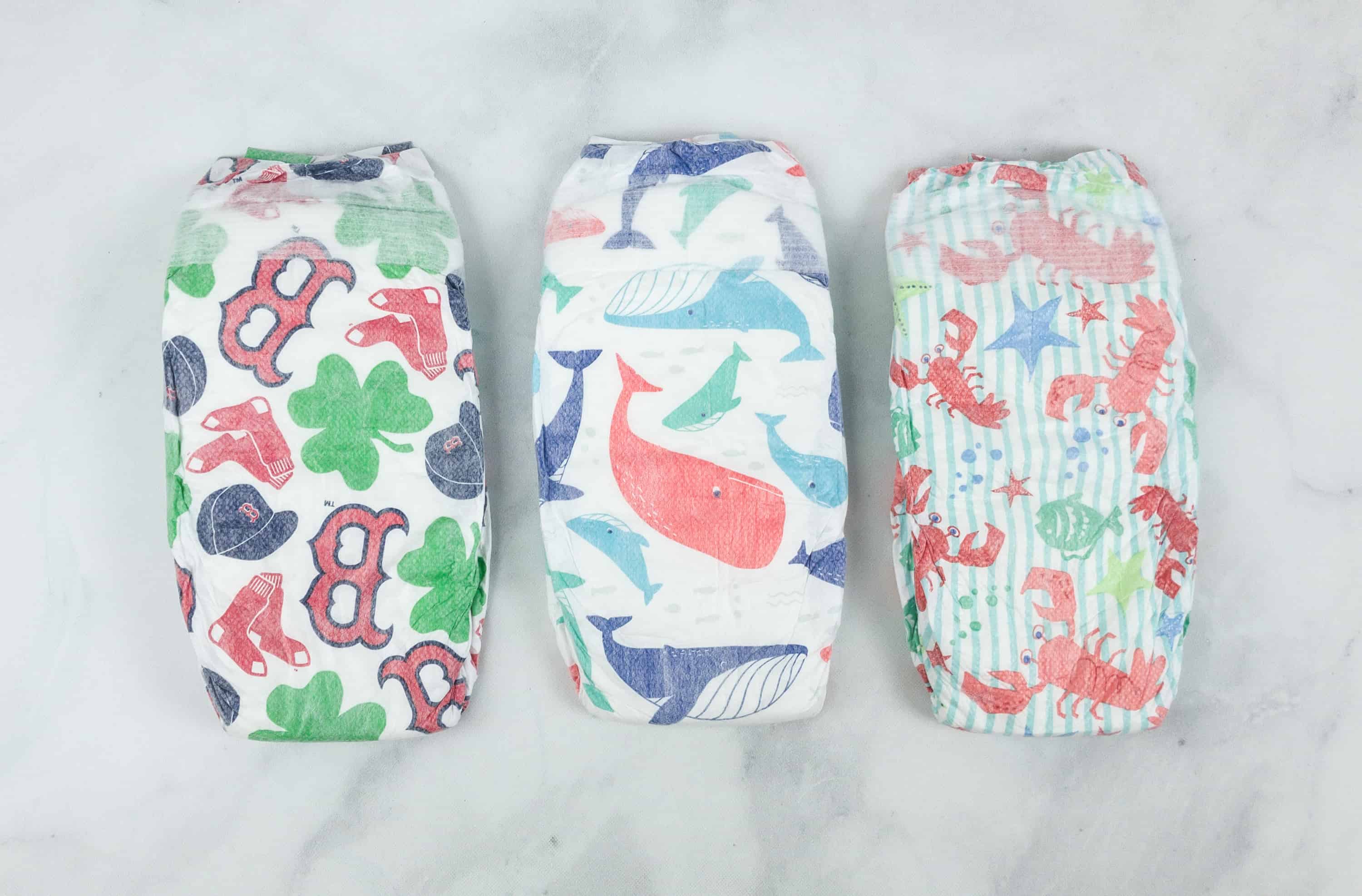 From underwater creatures to baseball, there are a lot of designs in this diaper bundle!
Also, the diapers don't contain harmful ingredients like additives, lotions, and latex. They are super easy to put on and my baby is comfortable in them too.
Add-Ons! You can add on to your bundle and save 25%.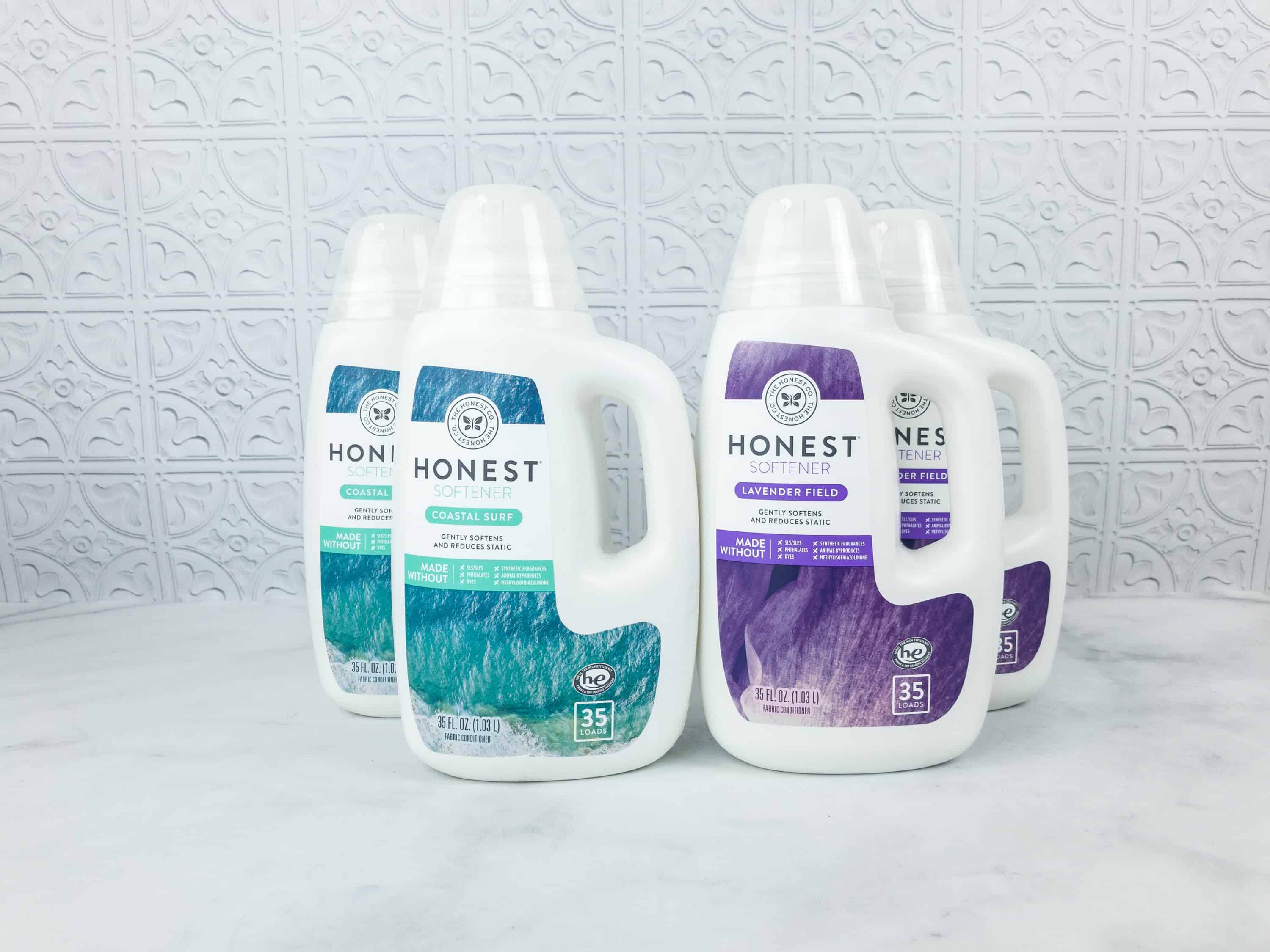 We got four large bottles of fabric softener!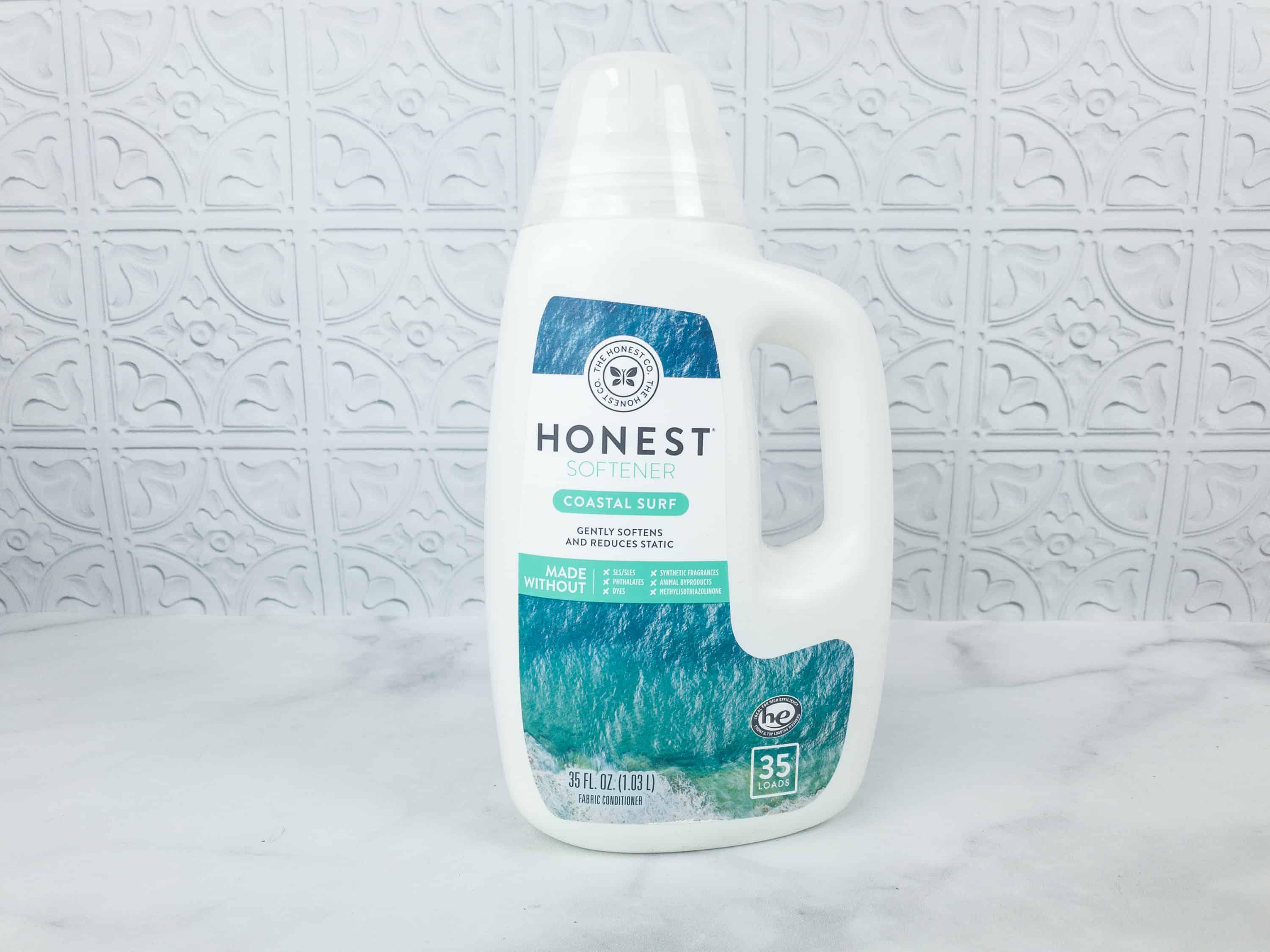 Honest Softner In Coastal Surf ($4.99) This fabric softener is made with plant-derived ingredients, making clothes soft and fresh. It is hypoallergenic and there are no animal byproducts present in it. I love the natural and refreshing scent of Coastal Surf. It's thick and almost goopy if it's too cold, so it's better for warmer months. I didn't have any problems with goopiness in any of the bottles – I'm wondering if my previous bottles ended up frozen?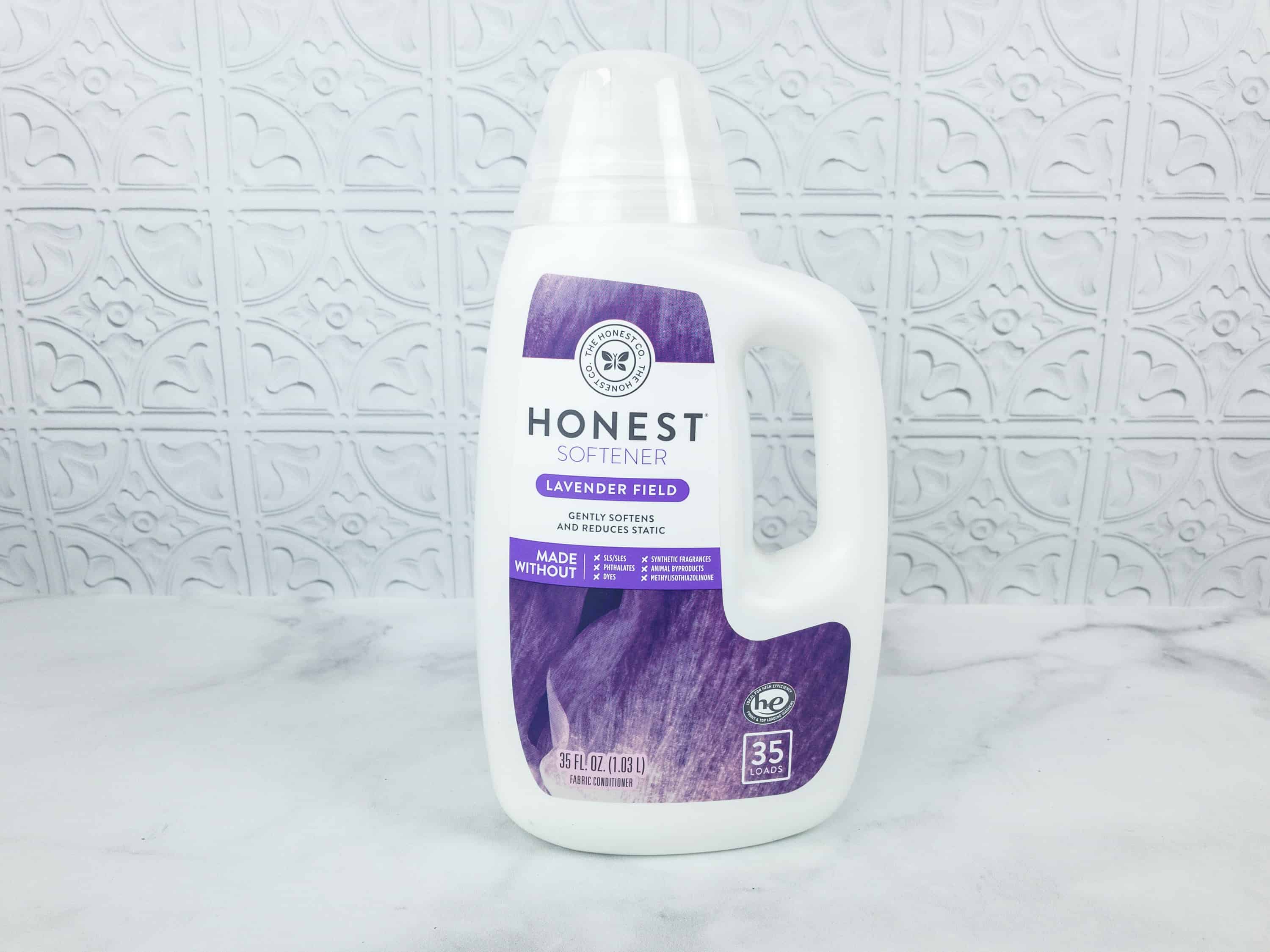 Honest Softner In Lavender Field ($4.99) Lavender gives off that calming and relaxing scent. I love the fact that Honest Company makes use of plant-derived ingredients as well as natural essential oils for their fabric softener. Aside from Coastal Surf and Lavender Field, you can also get it in Free & Clear.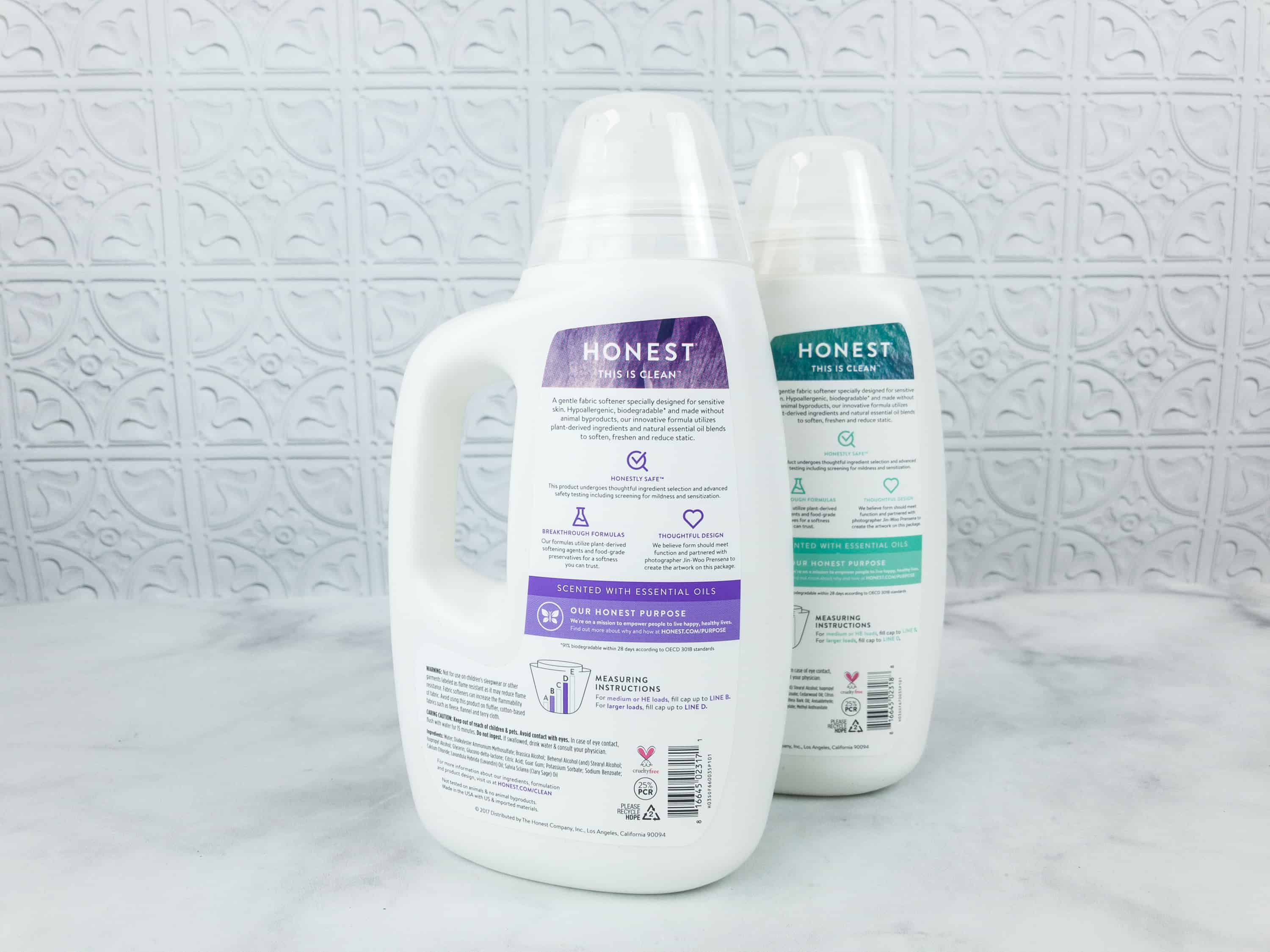 You'll find more information about these fabric softeners at the back of the bottles. I am glad that these products are not only eco-friendly but that they are also good for my baby's sensitive skin. I have been using these for all our laundry.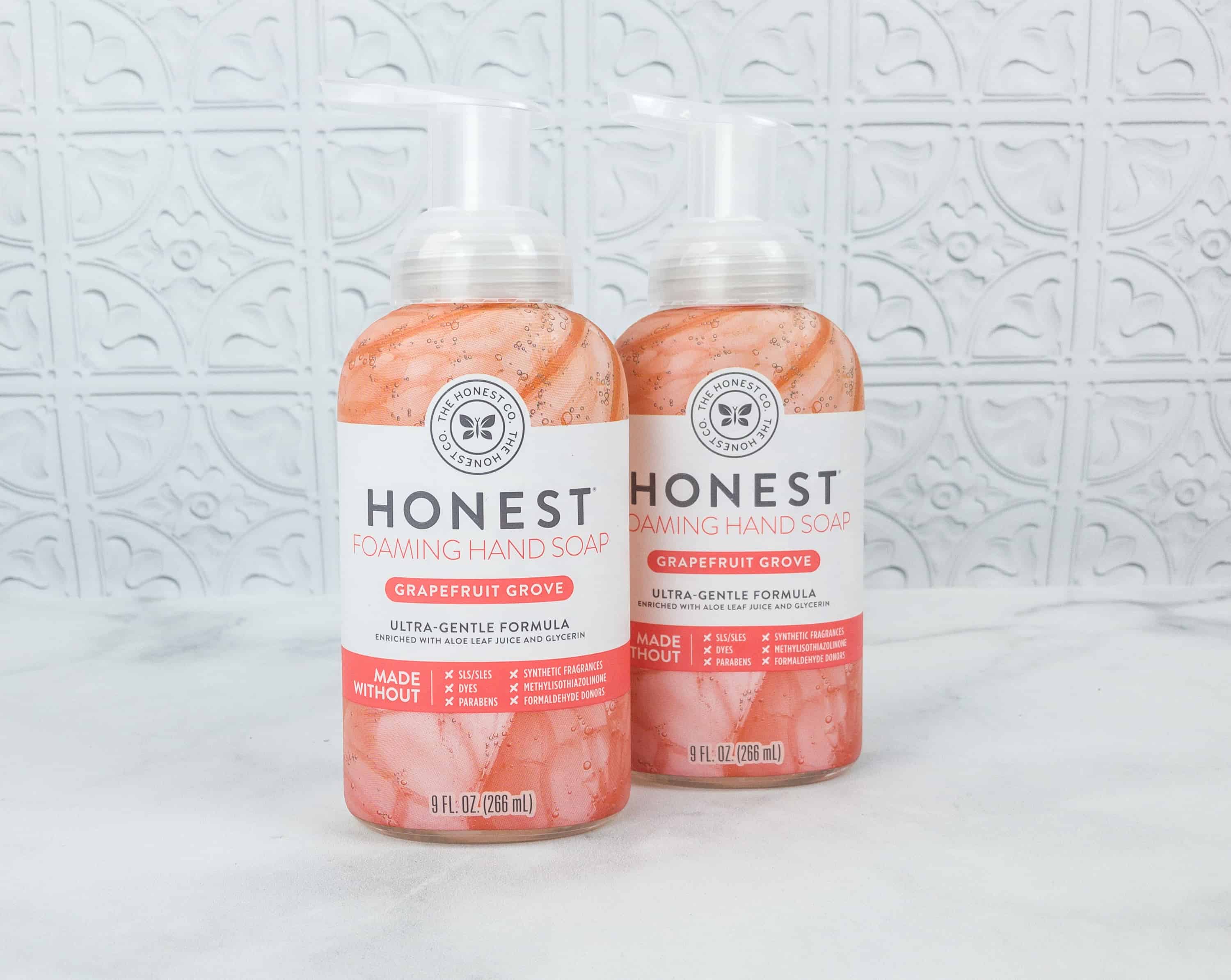 Honest Foaming Hand Soap In Grapefruit Grove ($7.95) Packed with aloe and botanical extracts, this hand soap is gentle on the skin and also prevents it from drying. We got two bottles and they come with pumps so they're non-messy and easy to use. I'm absolutely ADDICTED to the Grapefruit Grove scent – I want it on everything!
Honest Company Diaper Bundle is a great subscription for parents who are looking for safer alternatives to common diapers. Their diapers are absorbent, eco-friendly, and hypoallergenic, plus they come in a variety of designs too. Other baby items and household items from the company are all eco-friendly too. We love their fabric softener, because it smells good and it's hypoallergenic. This month, we're trying the hand soap and so far it's really good. It keeps our hand clean and soft! All in all, this subscription provides a great value for money. They send such high-quality products for our baby, and for our whole family as well.
Have you tried this subscription? What did you think of the items in my bundle?
Visit Honest Company Diapers Bundle to subscribe or find out more!