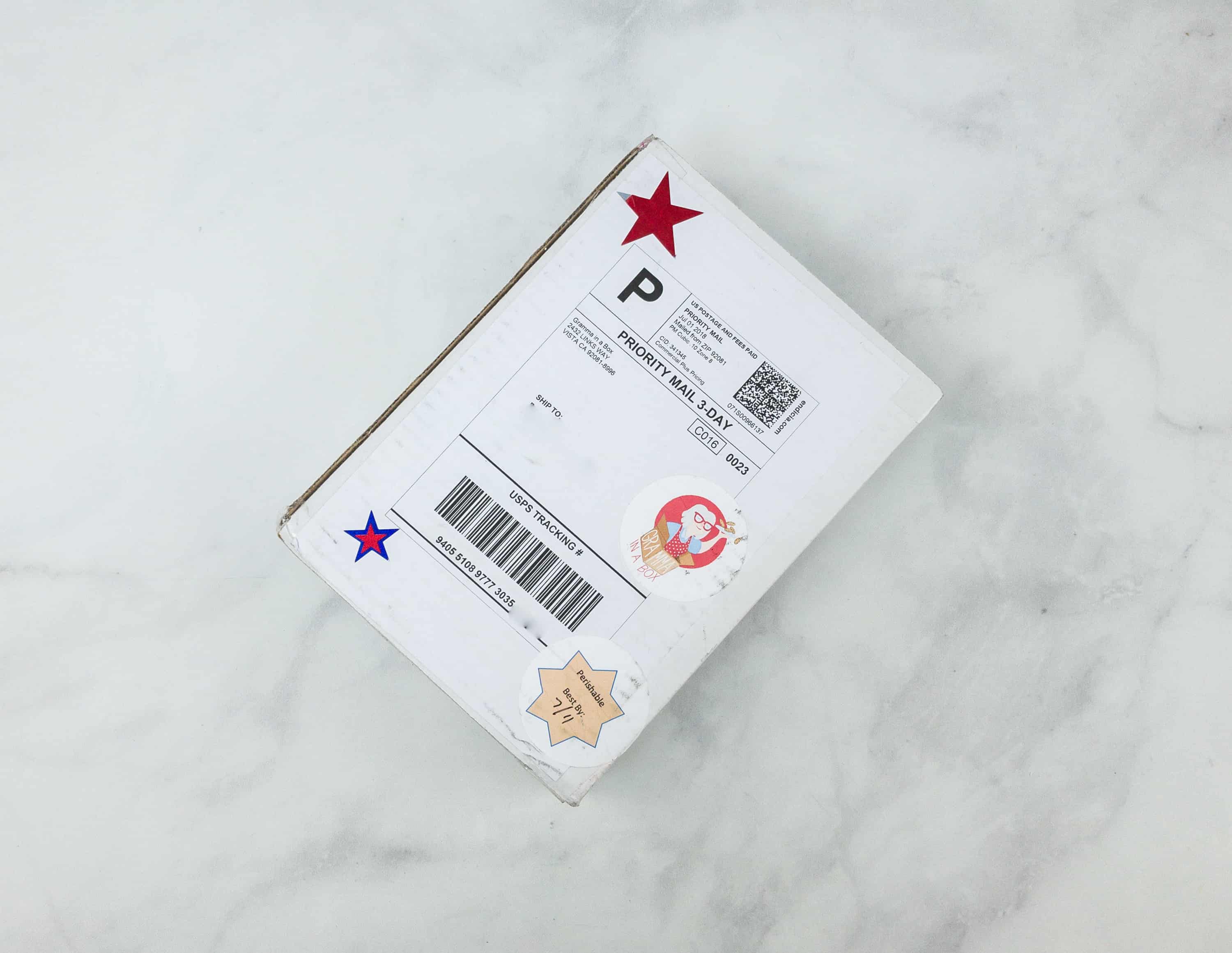 Gramma in a Box is a monthly subscription for kids (from a real Grandma!) that sends homemade cookies with frosting and sprinkles along with two easy candy crafts to make at least 15-20 edible treats.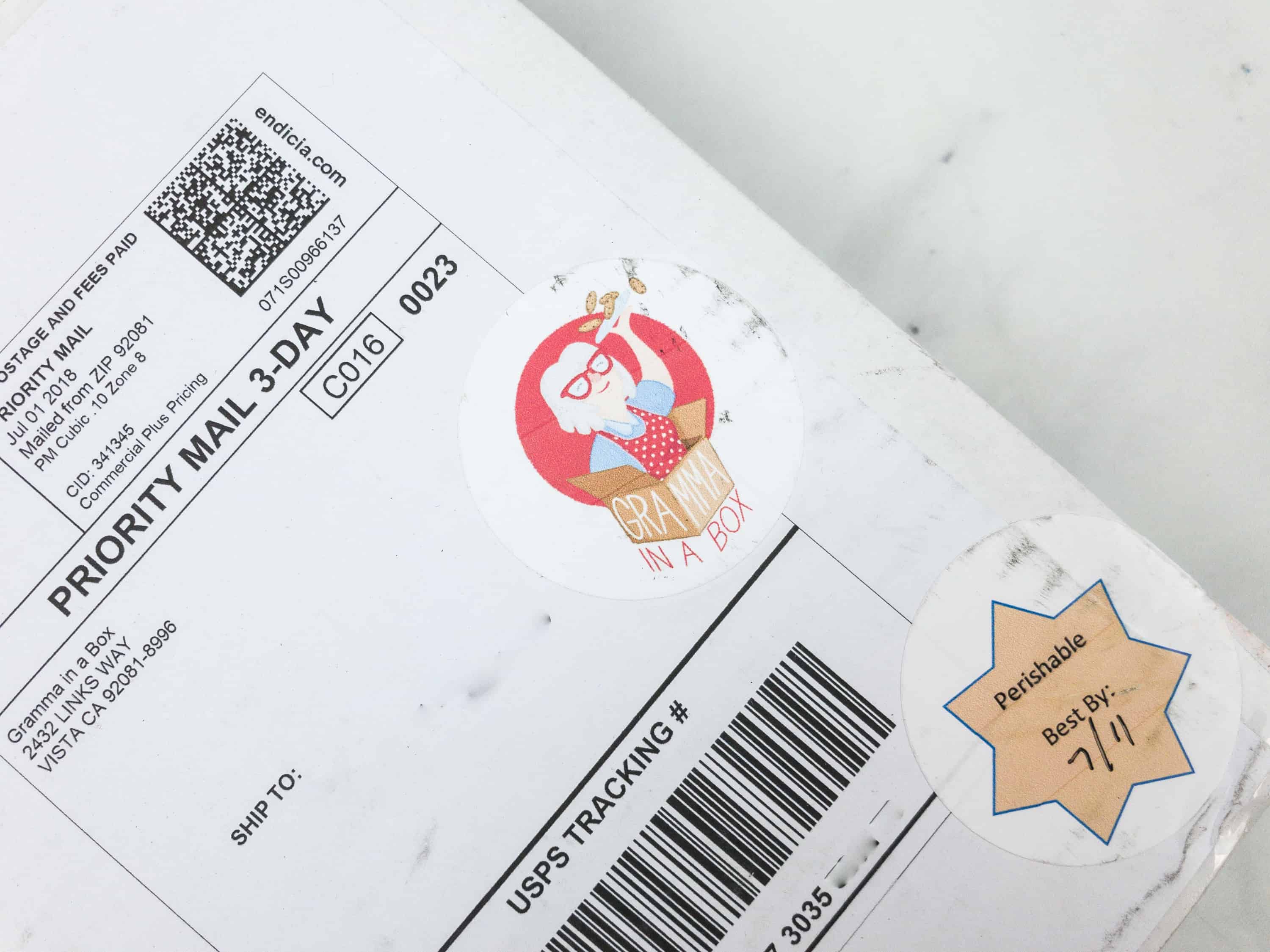 DEAL:  Get $5 off when you signup for a 3 month or longer plan! Use coupon code 5OFF.
It already looks yummy and interesting from here!
A little welcome note from Gramma is included in the box.
Flip the card and you'll find a list of all the items in the box, as well as items you will need from your home. There is a note at the bottom on how your kids can keep things clean while they do this month's project from Gramma in a Box.

The box has 3 projects. We are going to do Sparkler Dipped Cookies, Golden Bites, and Patriotic Cookie Decorating. Each of the cards has step by step instructions with a few images.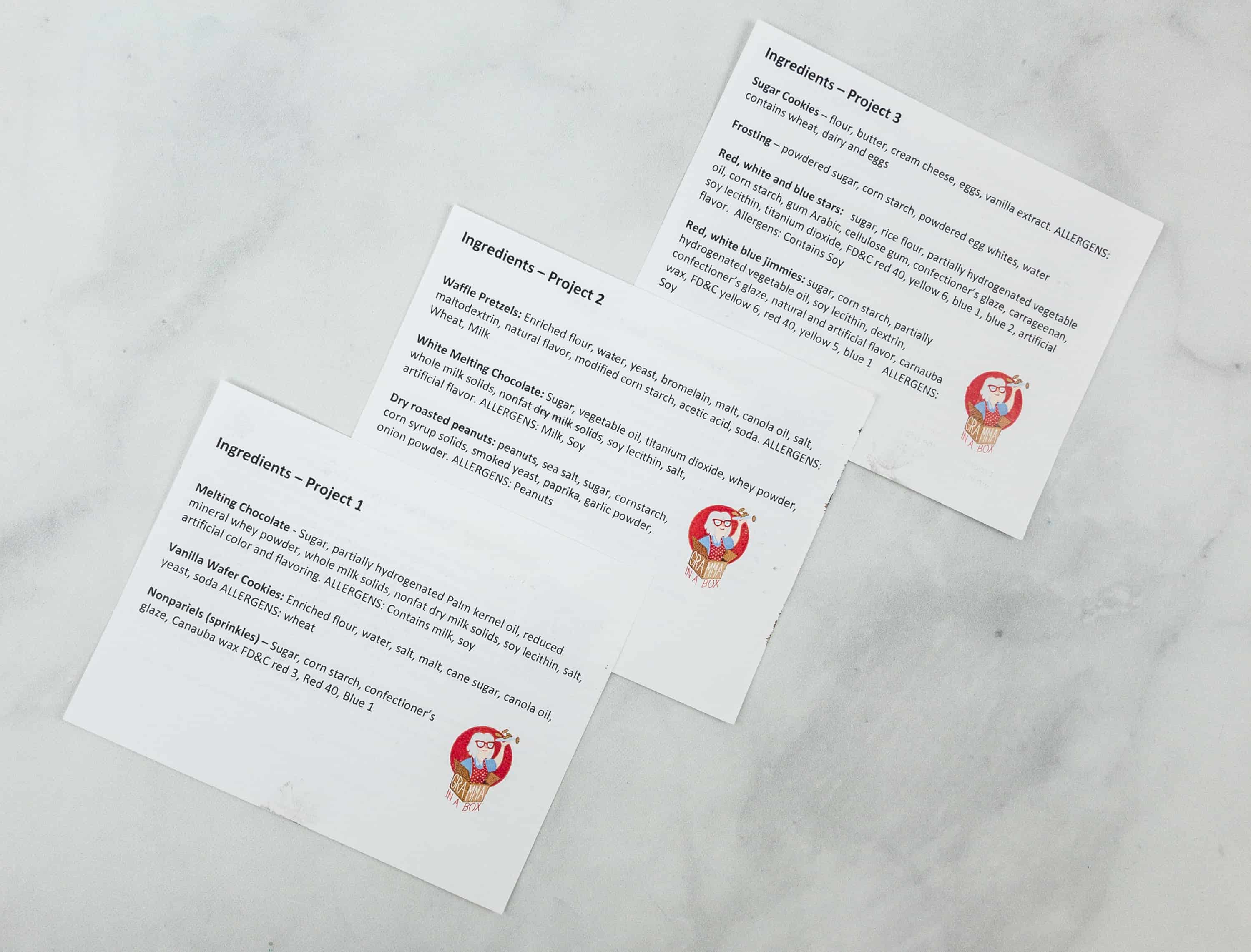 All the ingredients are indicated on the back of each card including allergens.
Also included is a card that says you can get $10 off on your first box.
This is the box upon opening! It smells good and enticing!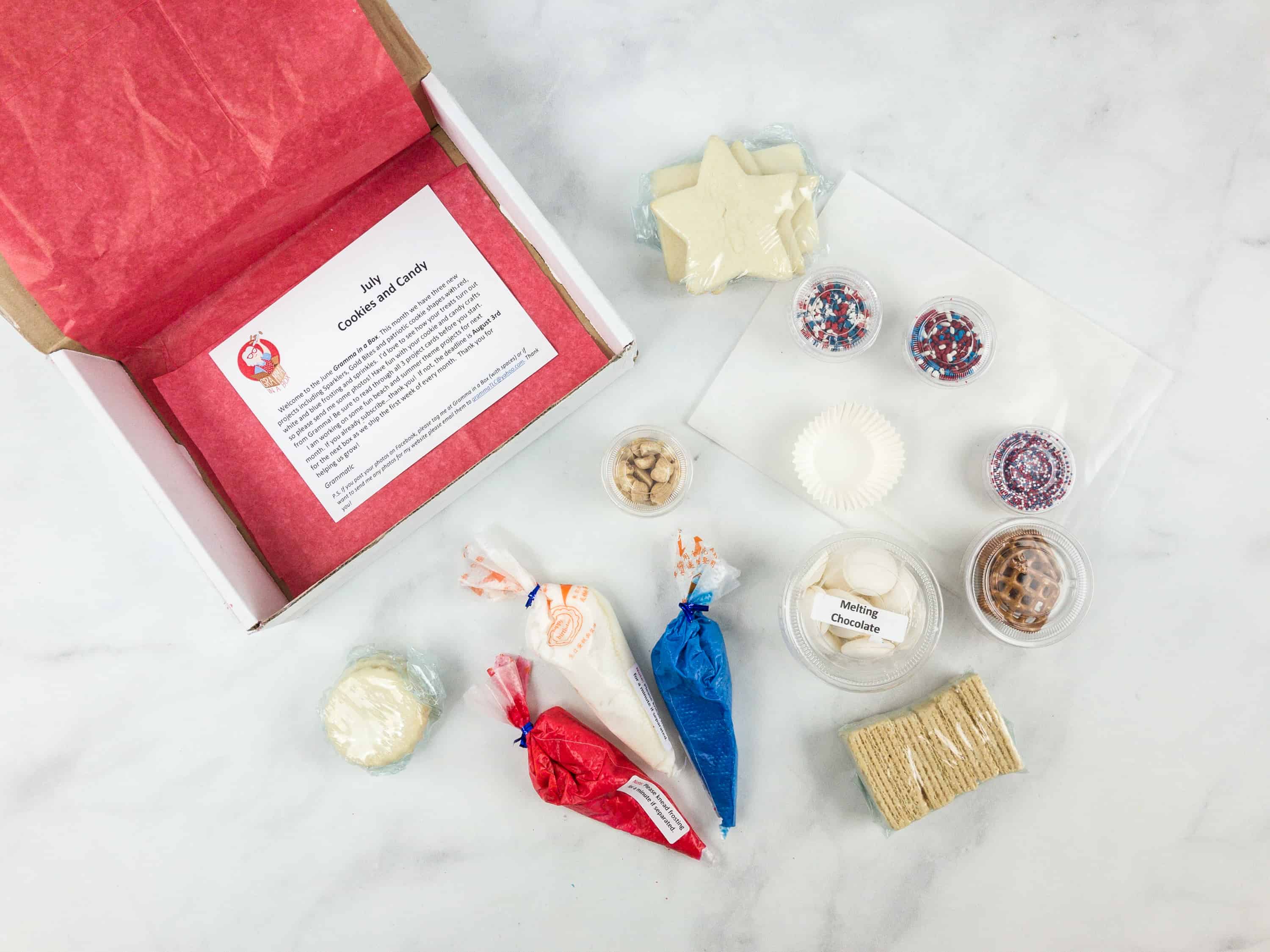 Everything in the box!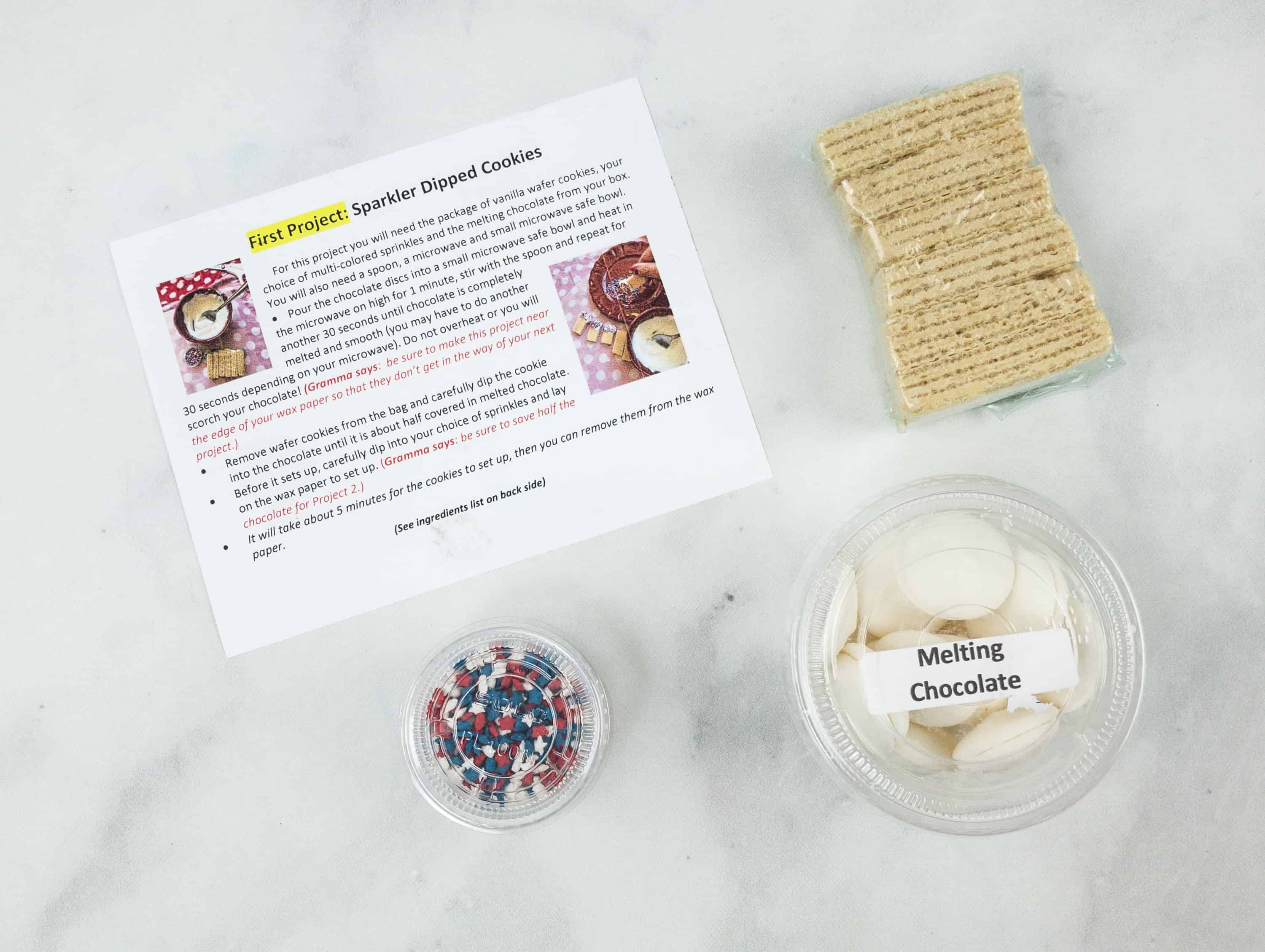 Sparkler Dipped Cookies. For the first project, we need a cup of sprinkles, the melting white chocolate, and the crispy vanilla wafer cookies.
We melted the chocolate in the microwave for a full minute and dipped the wafer into it. We then dipped them to sprinkles immediately after. We let them settle a bit on wax paper before placing it here.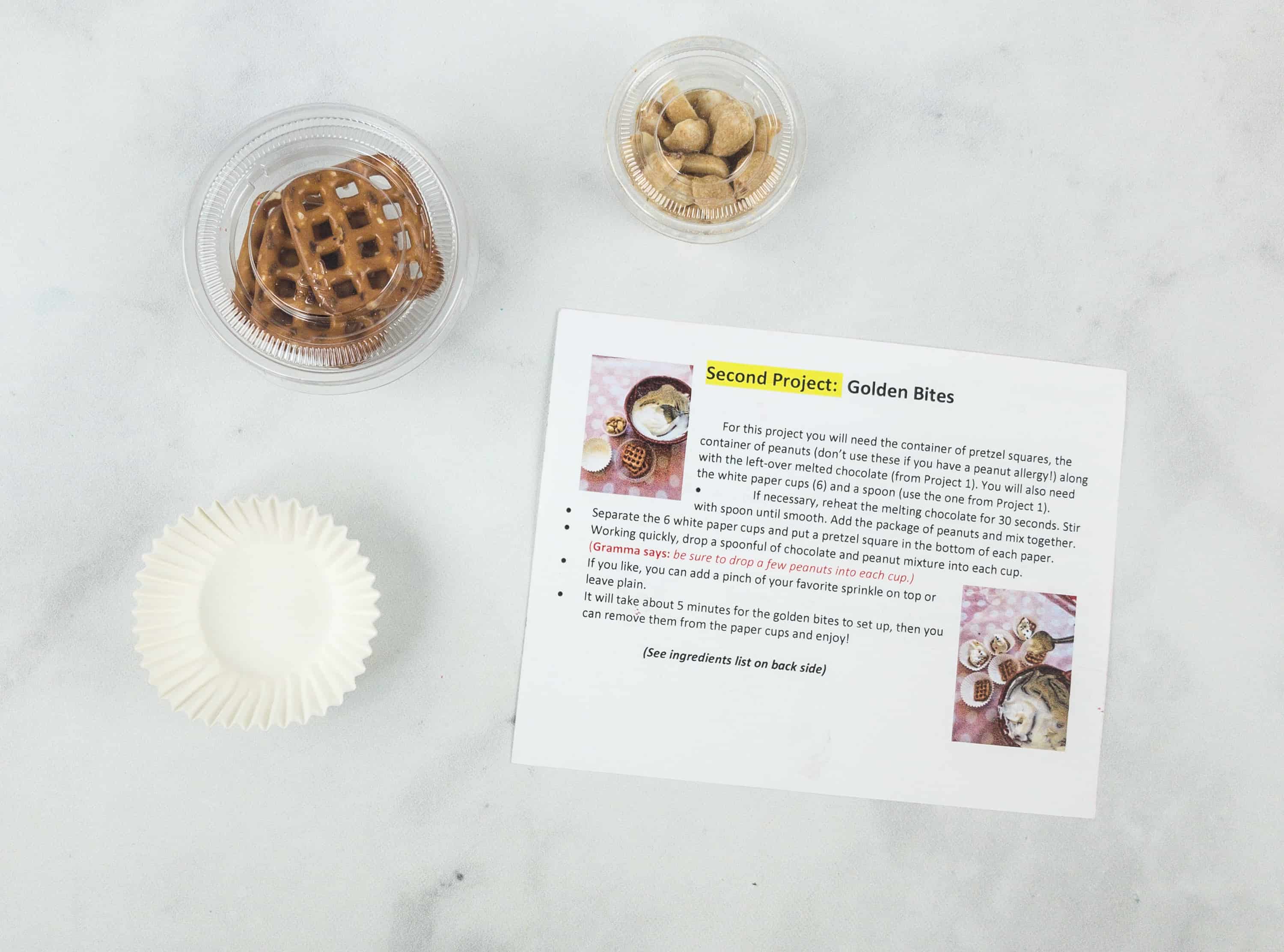 Golden Bites. We need the pretzels, small white paper cups, the leftover melting chocolate from project 1 and peanuts.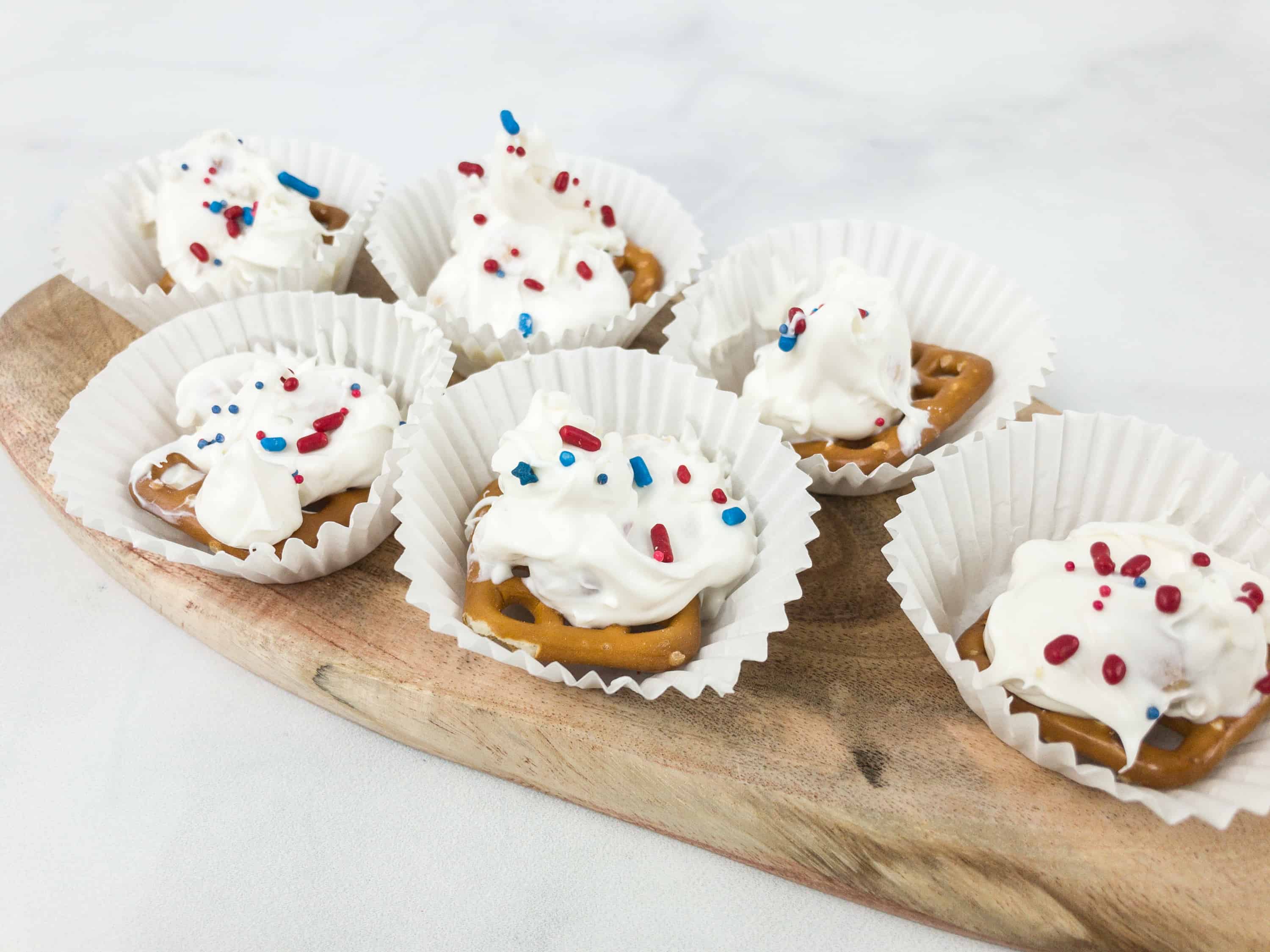 We mixed the nuts with the reheat melted chocolate. We placed the pretzels in each of the white paper cups and dropped the mixed nuts with melted chocolate and sprinkled it to give it a playful touch.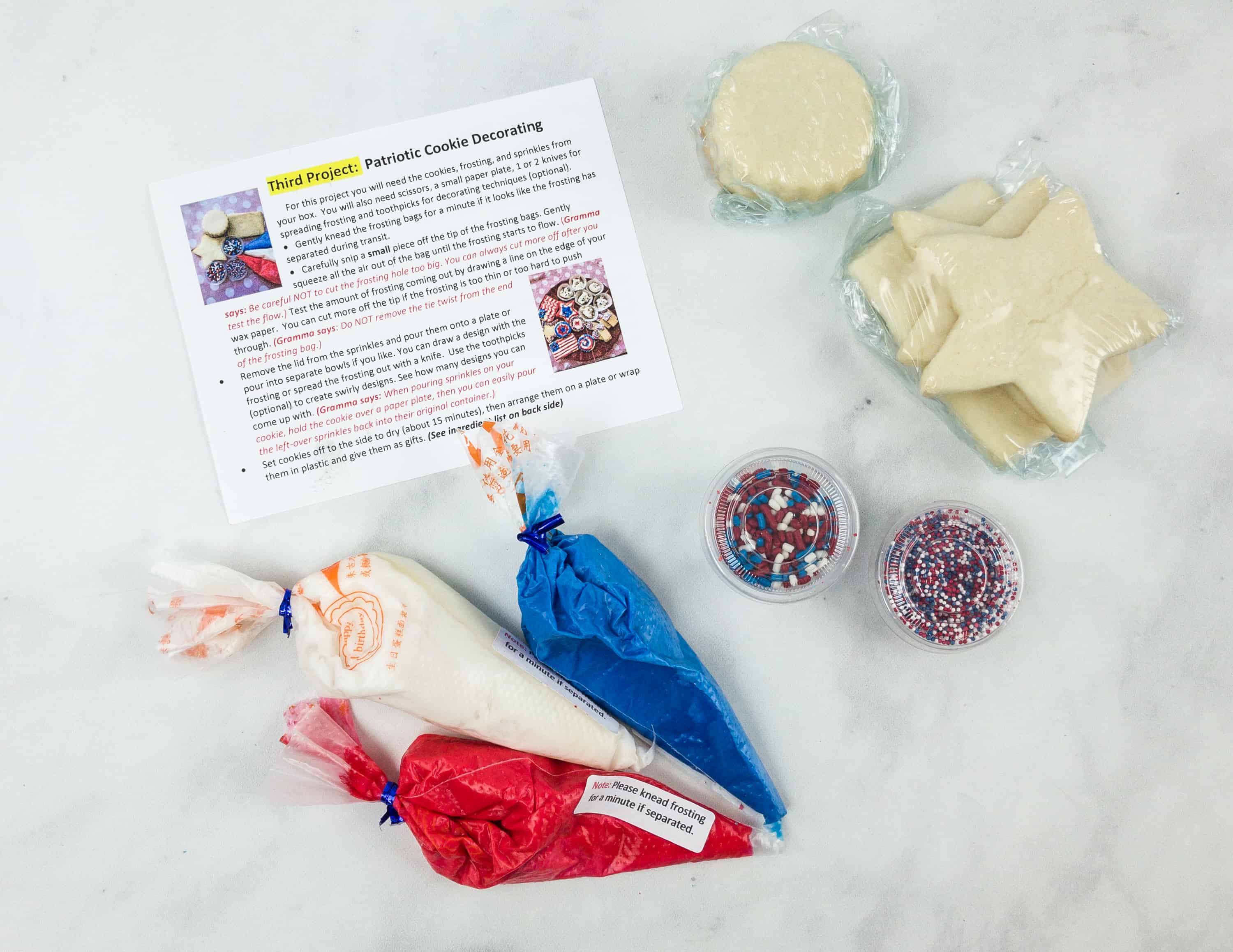 Patriotic Cookie Decorating. For the third project, we have the shaped cookie doughs, 3 colored frostings, and sprinkles.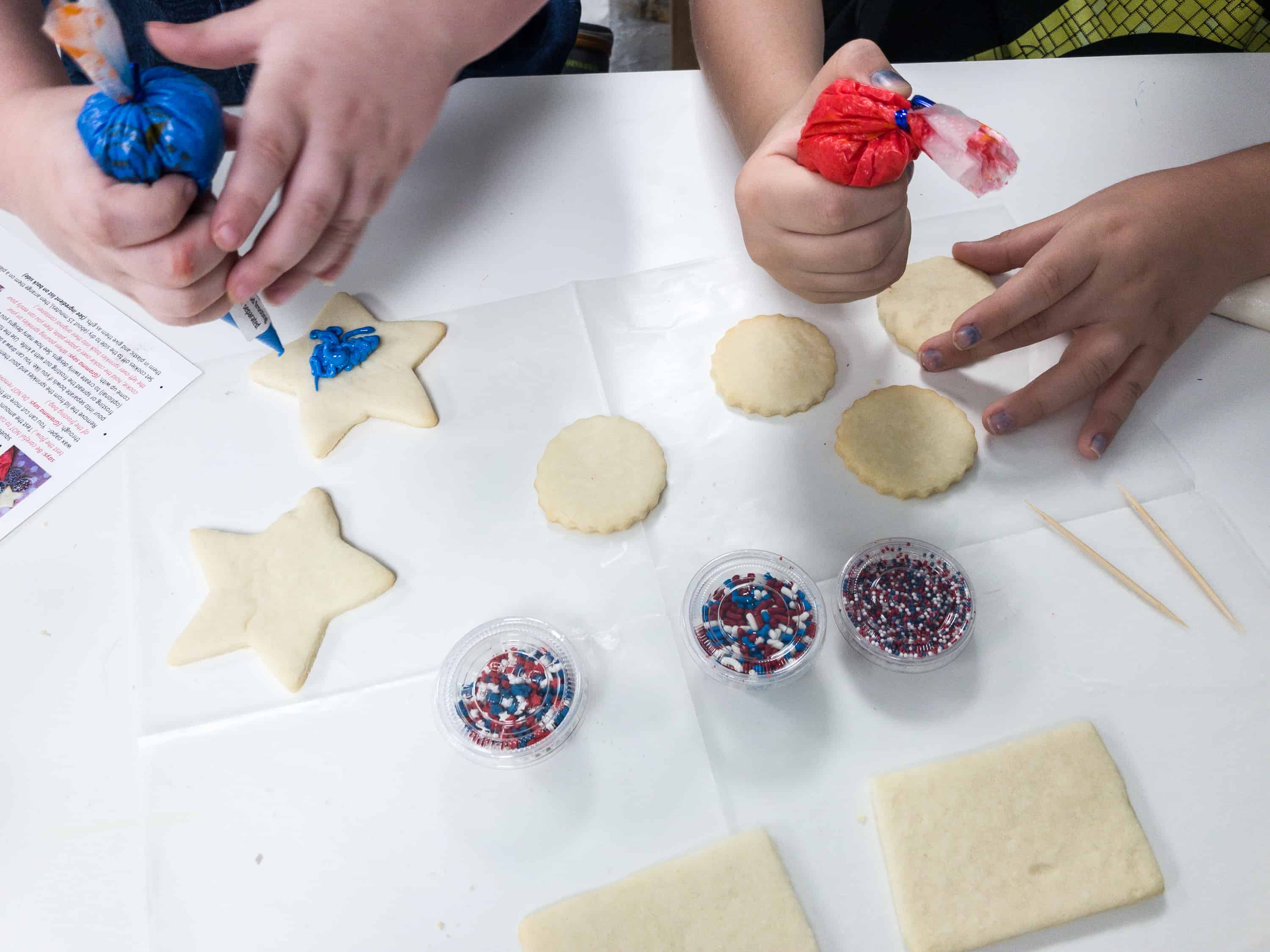 The goal is to have fun in designing the cookie doughs with frostings and put lots of sprinkles.
So I let them do the honors. Look at them being serious on how to make it patriotic.
I made one for you guys! Happy 4th of July!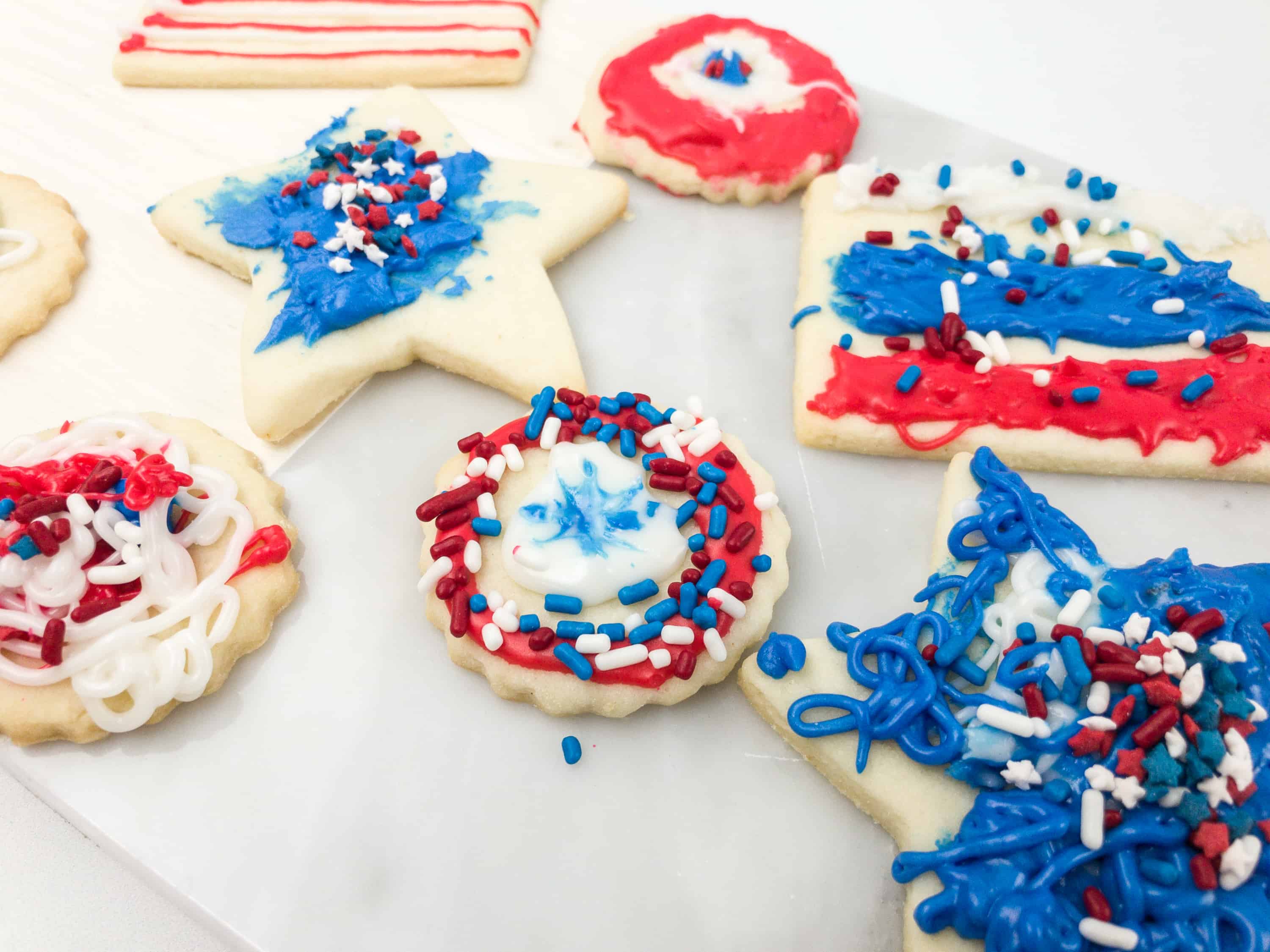 Spreading the 4th of July celebration with these tasty colorful treats.
They look rough around the edges but everything is made with love. I see more than one Captain America shield 🙂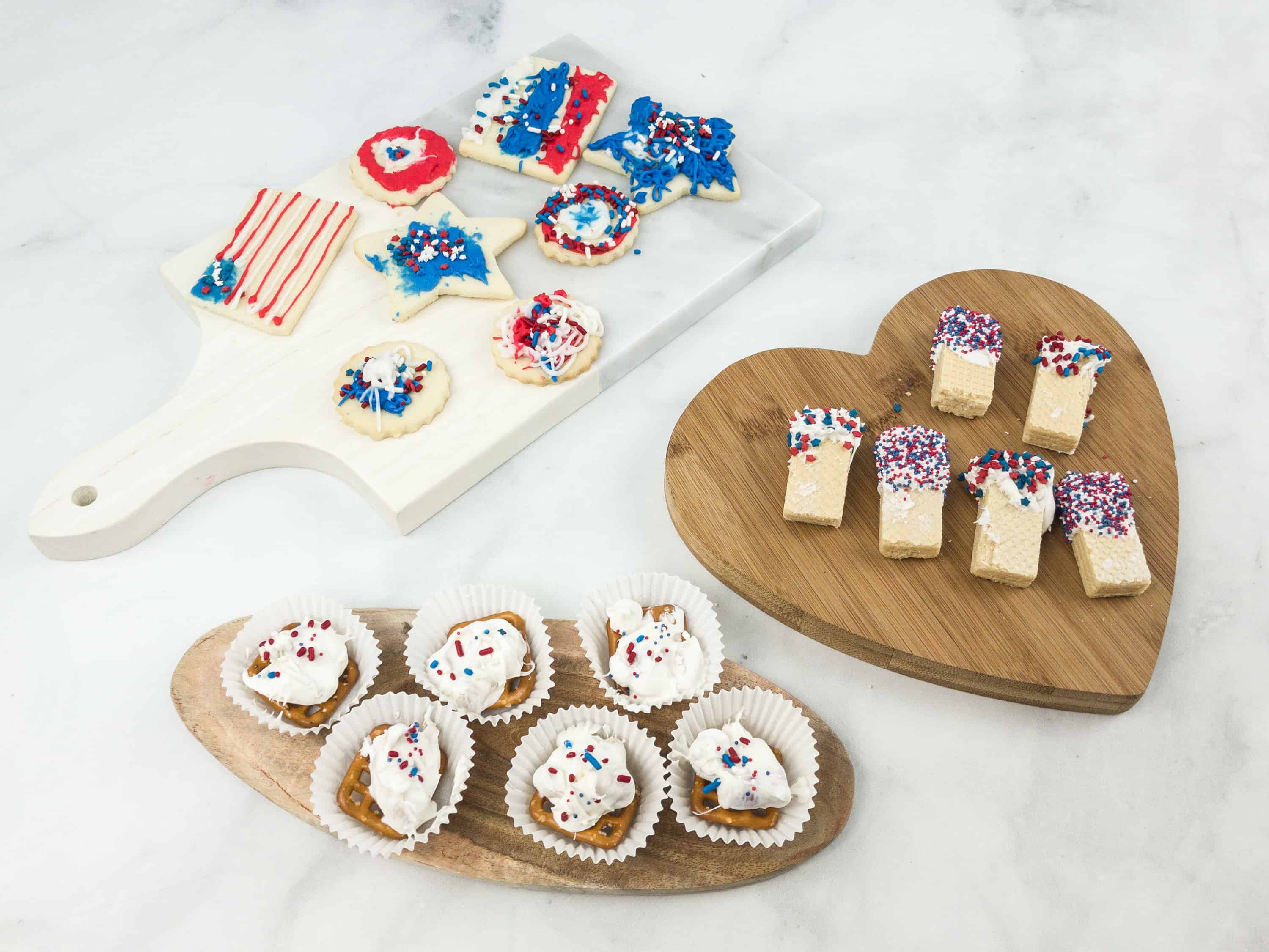 They are all yummy. Making these is also a good bonding time for the family.
The kids enjoyed munching on the treats in this box. They had an opportunity to participate in the celebration while having a family bonding time. Also, the projects were easy and fun to do! All of them are nicely packed and arrived fresh. The vanilla wafers were crispy. The pretzels, nuts, and even the sprinkles are crunchy. The frostings were packed well and everything went smoothly because the instruction cards were detailed and easy to understand. Gramma in a Box is a success! It's a homey little box but I totally love it – I cannot get anything together for this sort of intense project if I had to do it on my own – this one was a slam dunk! Only one note – we decorated the cookies first even though they were the third project, and I think that worked out splendidly!
What do you think about Gramma In A Box?