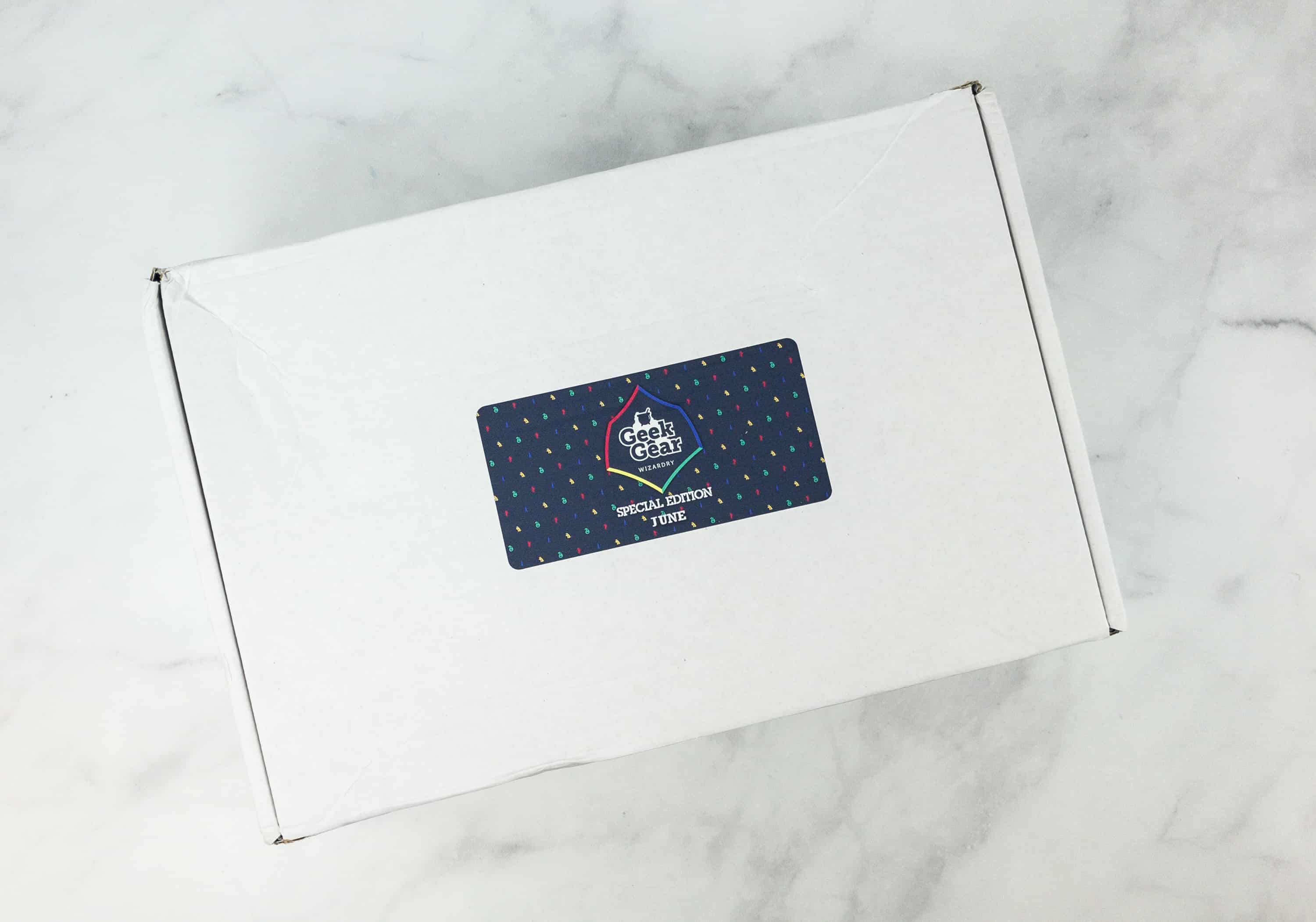 GeekGear WIZARDRY Special Edition is a bimonthly premium subscription box from GeekGear filled with awesome licensed and exclusive PREMIUM Harry Potter & Fantastic Beasts merchandise! Boxes are £44.99 +S/H with a £90+ value! (That's £50.98 shipped to US, about $68). In every box expect an exclusive t-shirt, an exclusive jumper/hoodie/long sleeve t-shirt, an exclusive premium artwork, and 3+ other premium products.
Although they're called special edition, don't be fooled – these are now a regular subscription, similar to Loot Crate DX! 
This is a review of the June 2018 Special Edition box.
All the items are wrapped in a green tissue paper with an allover print of the box's logo/name.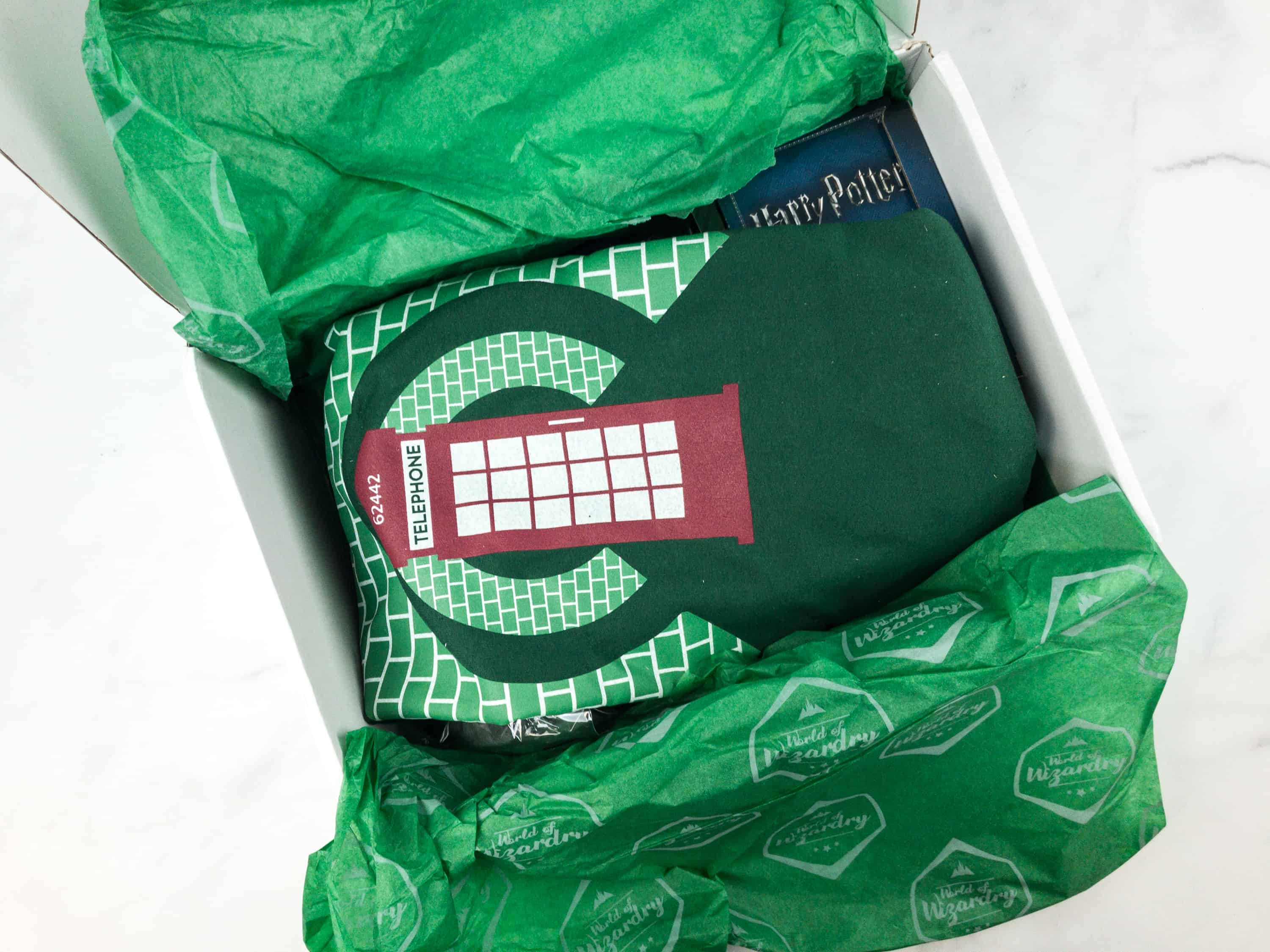 DEAL: Save 10% on your first month! Use coupon code NEWSUB10.
The box was £44.99 +S/H with a £90+ value (That's £50.98 shipped to US, about $68) and was limited to 750 units.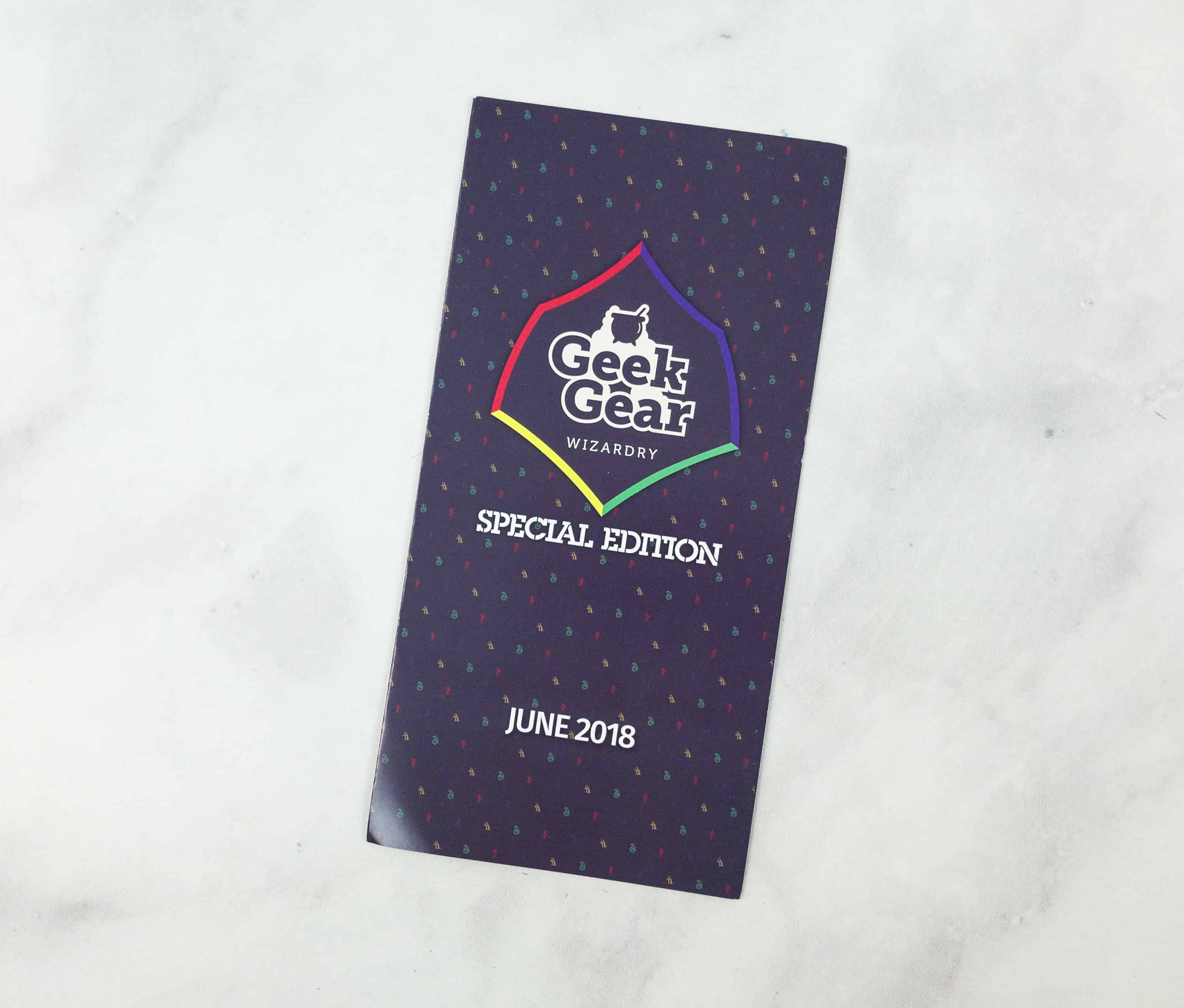 A tri-fold pamphlet product book is included in the box.
There's also a brief description about each item.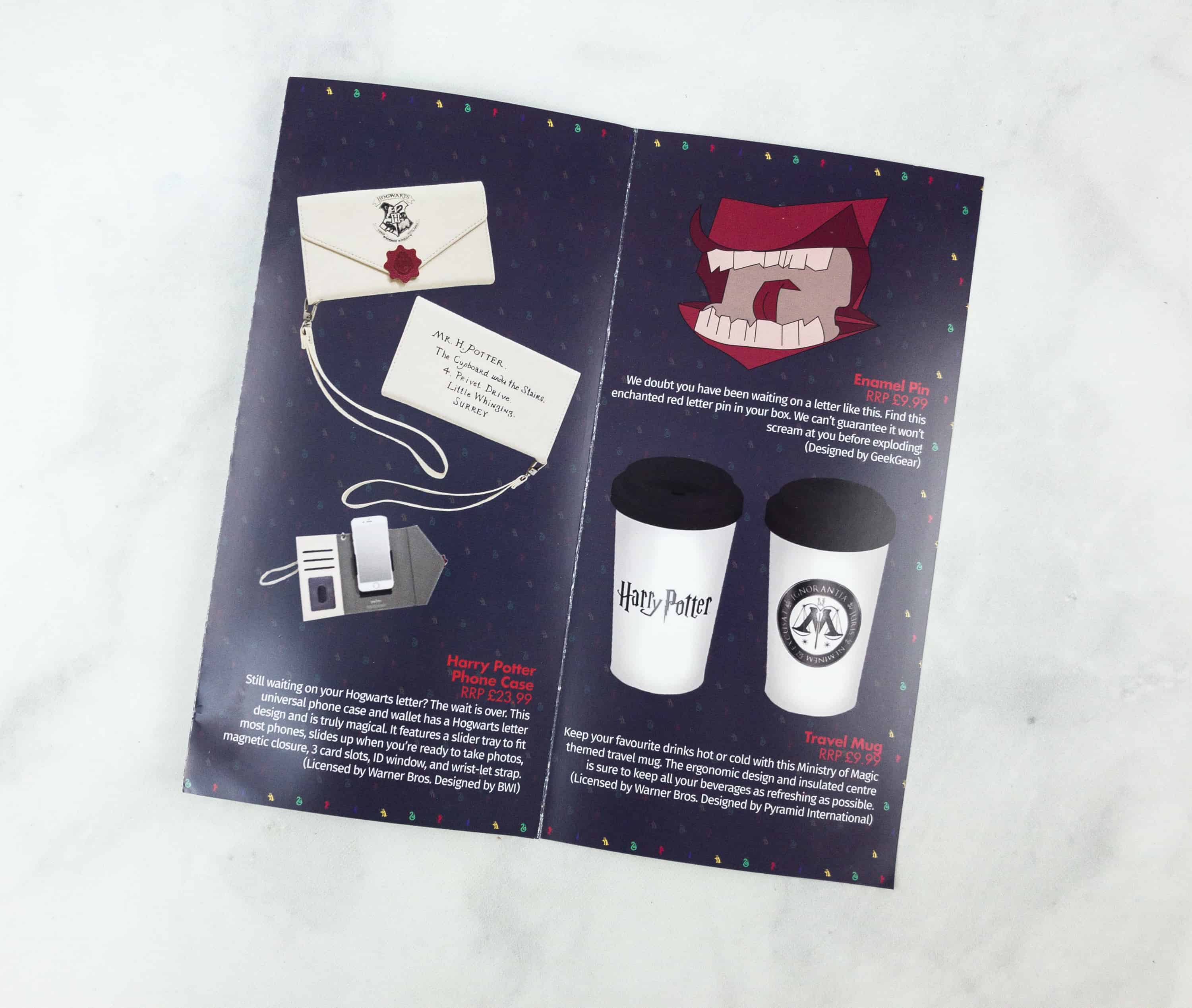 This looks like a really promising box, just by looking at those photos and info!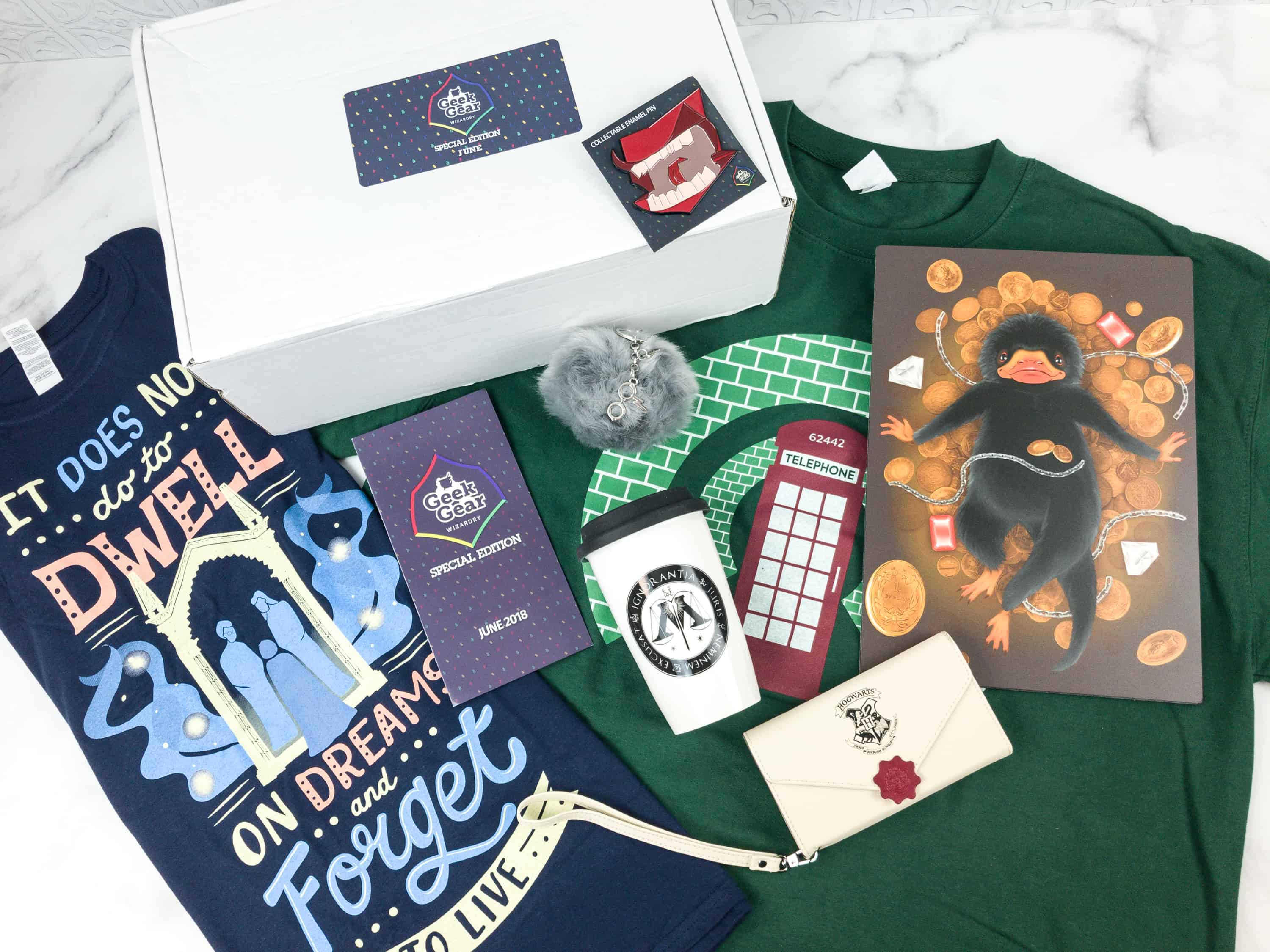 Everything in the June 2018 Special Edition World of Wizardry box!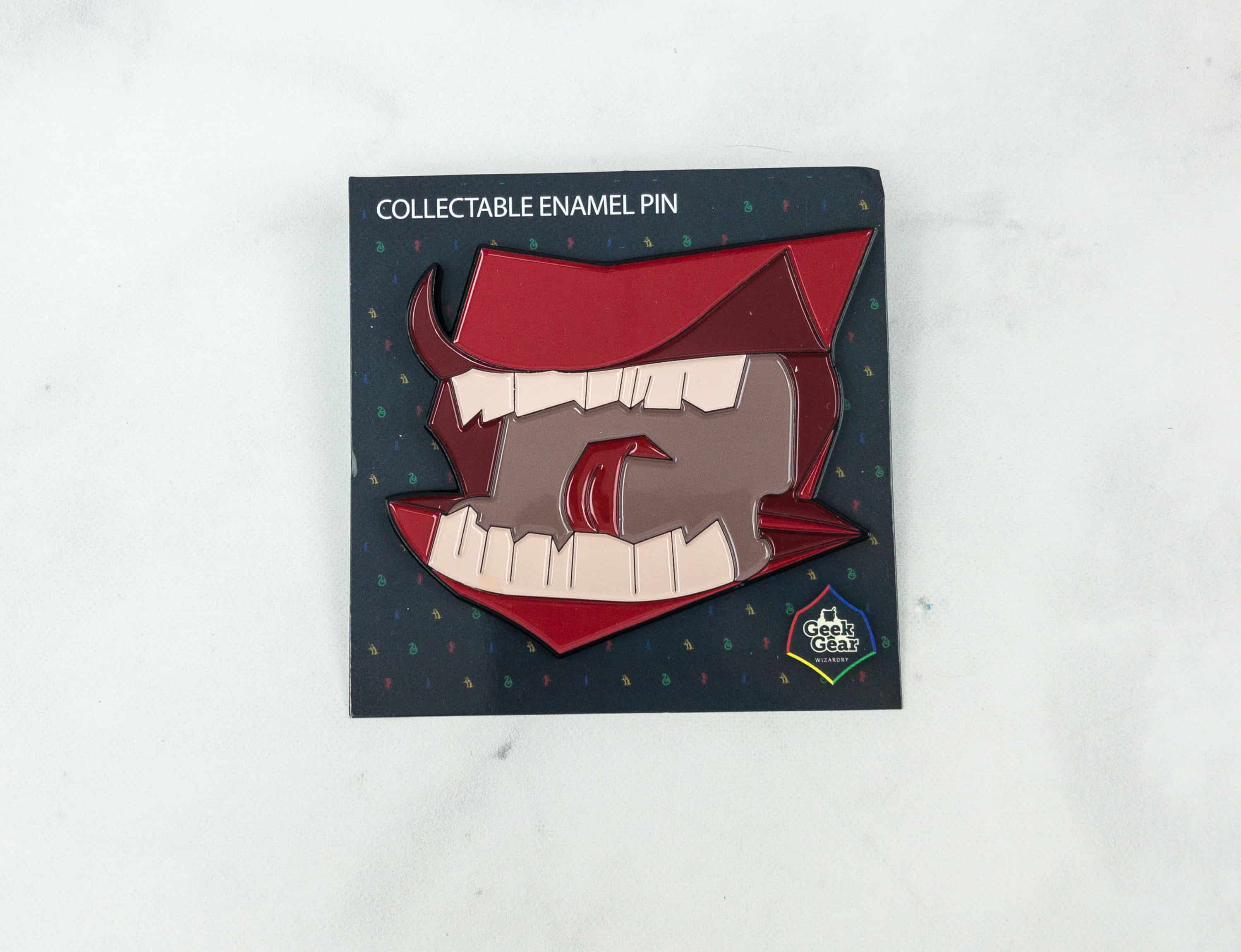 Enchanted Red Letter Pin (£9.99) Known as the Howler, whenever I see this red letter, I always hear Molly Weasley's voice!
https://www.youtube.com/watch?v=GNmO1VS6xTI
See what I meant?
The Howler is an enchanted letter that plays a recorded message in a very loud voice, and then explodes (or in the movies, tears itself apart). I guess this is a good pin to remind the kids that if they'll be naughty, I can give them a howler! This is a seriously large jumbo pin – check out the size of it compared to the tumbler in the main pic above.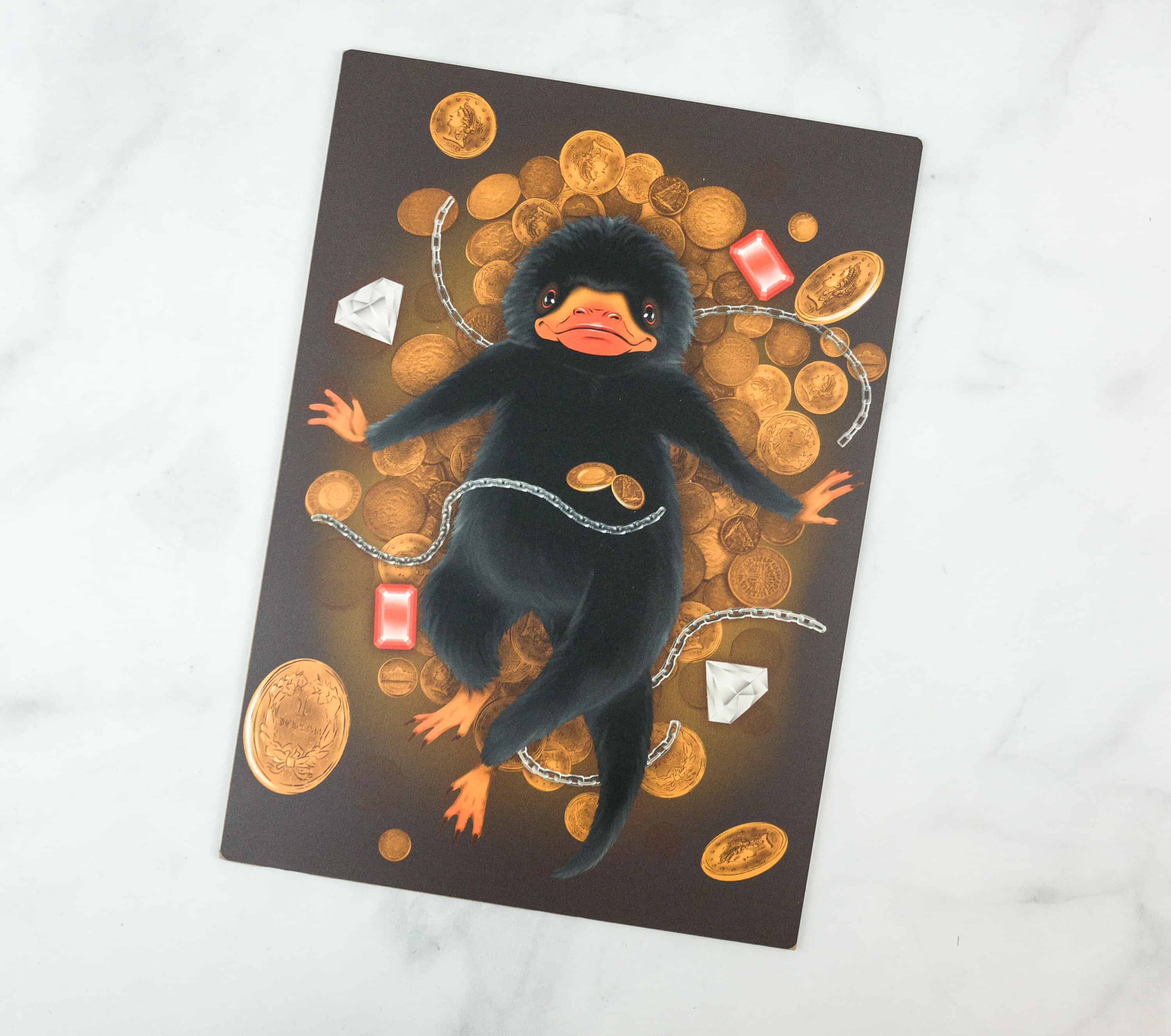 Niffler Displate (£22.99) I really love this displate, I can't wait to mount it as well! Look how relaxed the naughty Niffler looks on this one. He looks totally content lying around shiny things.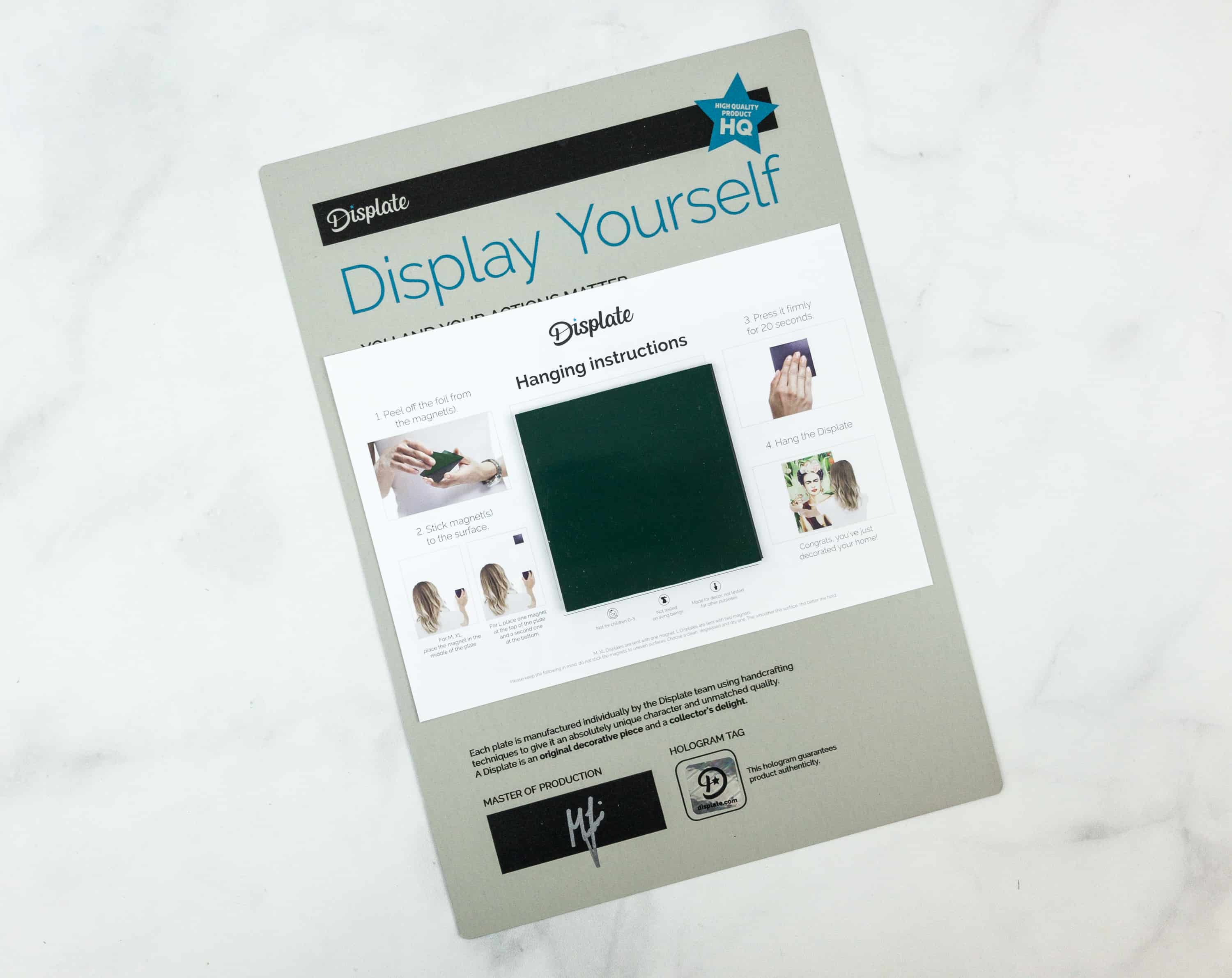 When you flip it over, it has hanging instructions, on how you can easily mount it using the magnet.
Harry Potter Pom-Pom Keyring (£9.99) This soft gray pompom keyring has a trigger snap so you can easily attach it on your bag, or hang it around the house so you can easily locate your keys. There are some important Potter symbols too, like his eyeglasses and his lightning scar as charms!
Ministry of Magic Travel Mug (£9.99) Keeping drinks as fresh as possible, this travel mug can do that! And it's approved by the Ministry!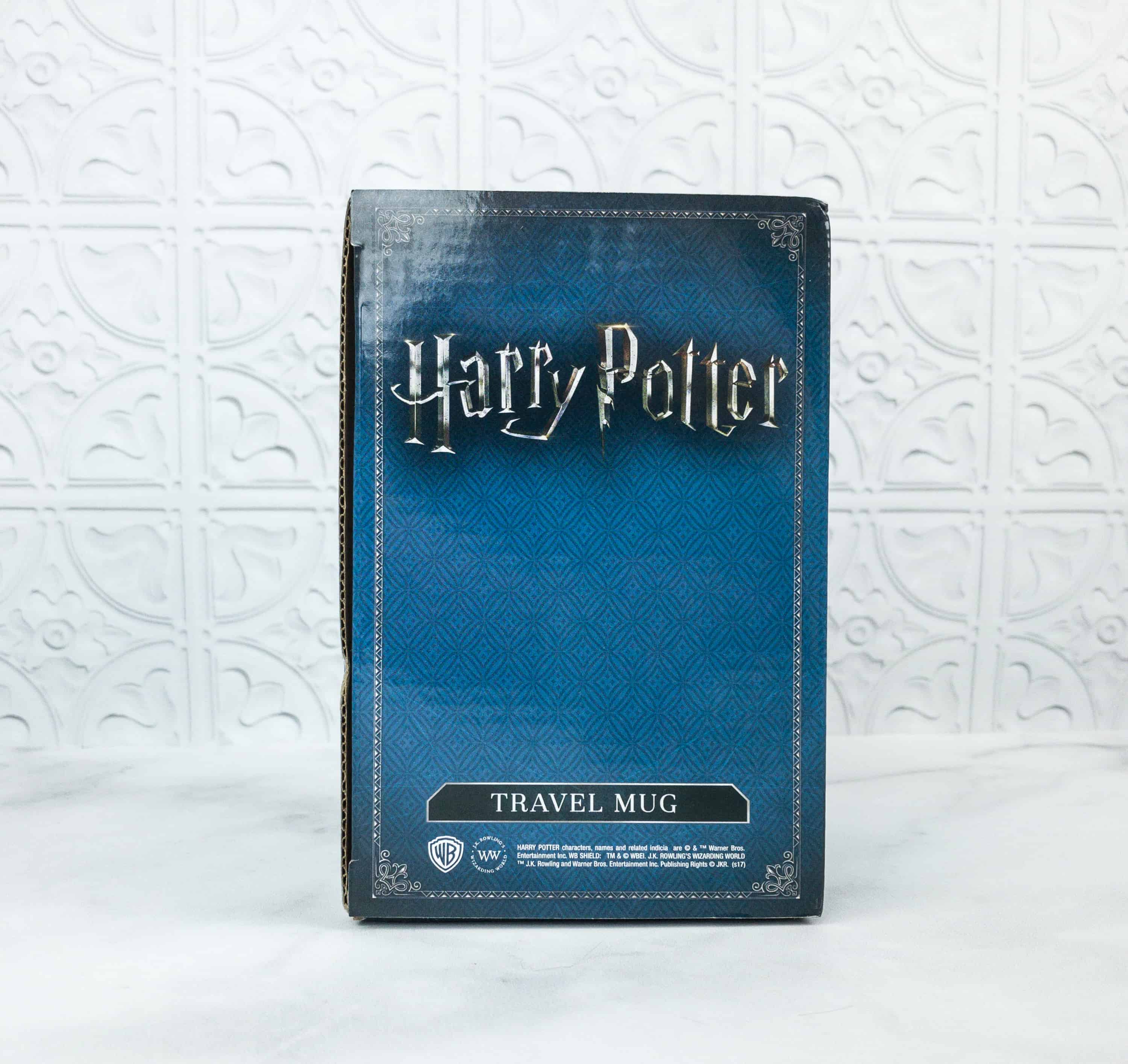 It comes in a cool giftable box.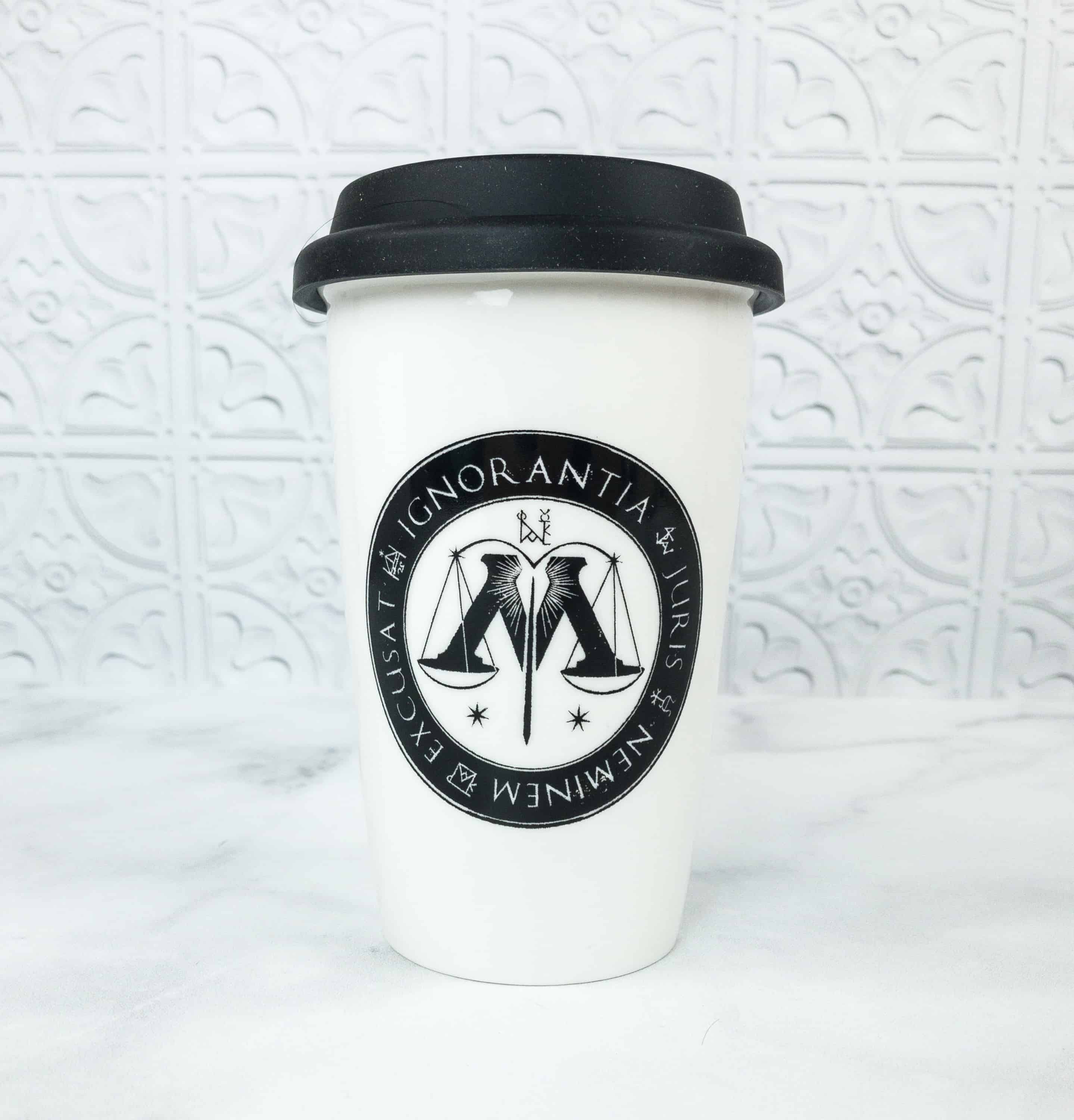 It has an ergonomic design and an insulated center that will certainly keep warm drinks warm and cold drinks cold!
It also comes with a spill-proof lid, so you can easily drink from it, no need for straws.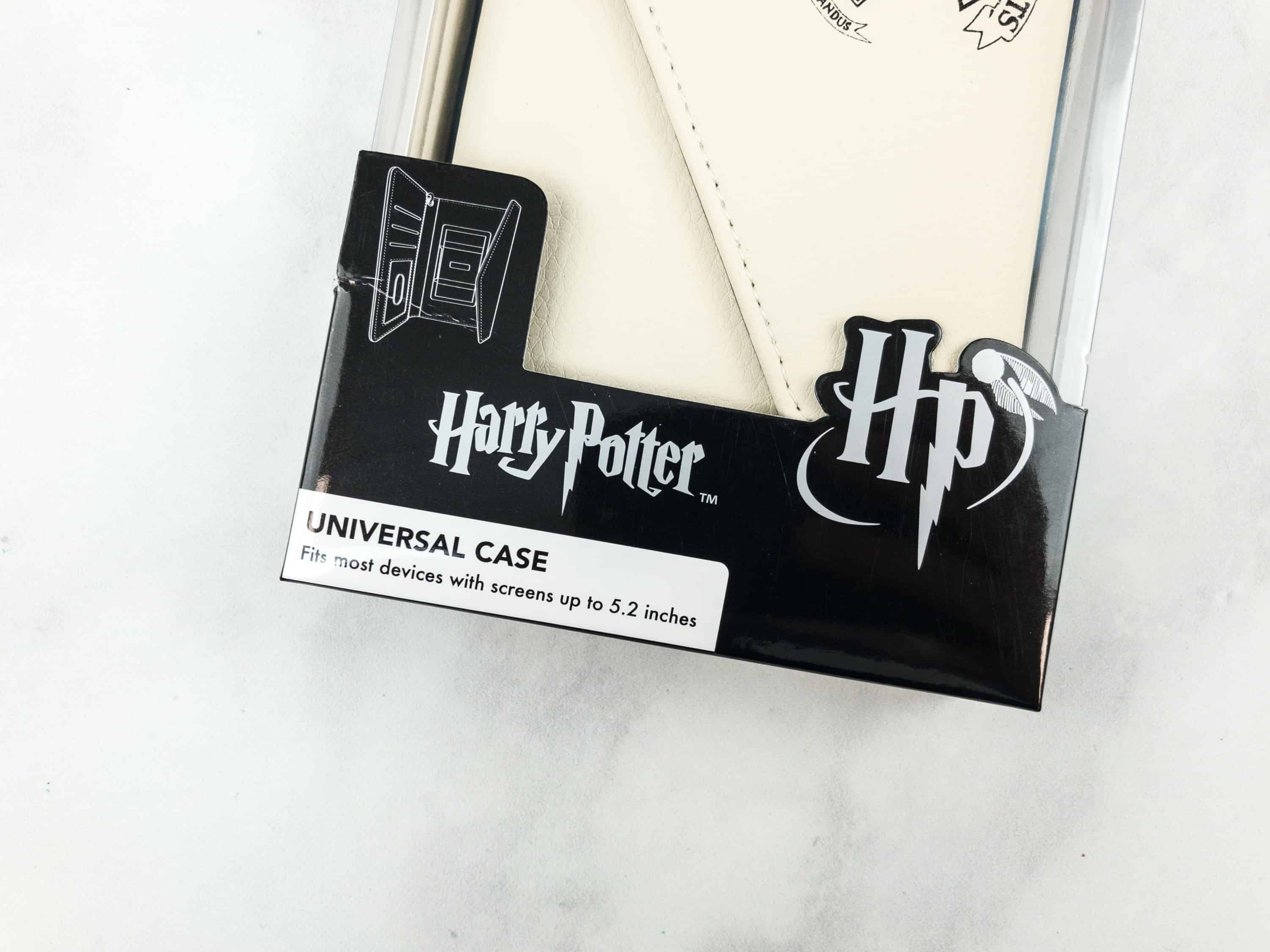 Harry Potter Universal Phone Case (£23.99) We also got this universal phone case that can fit most devices with screens up to 5.2 inches.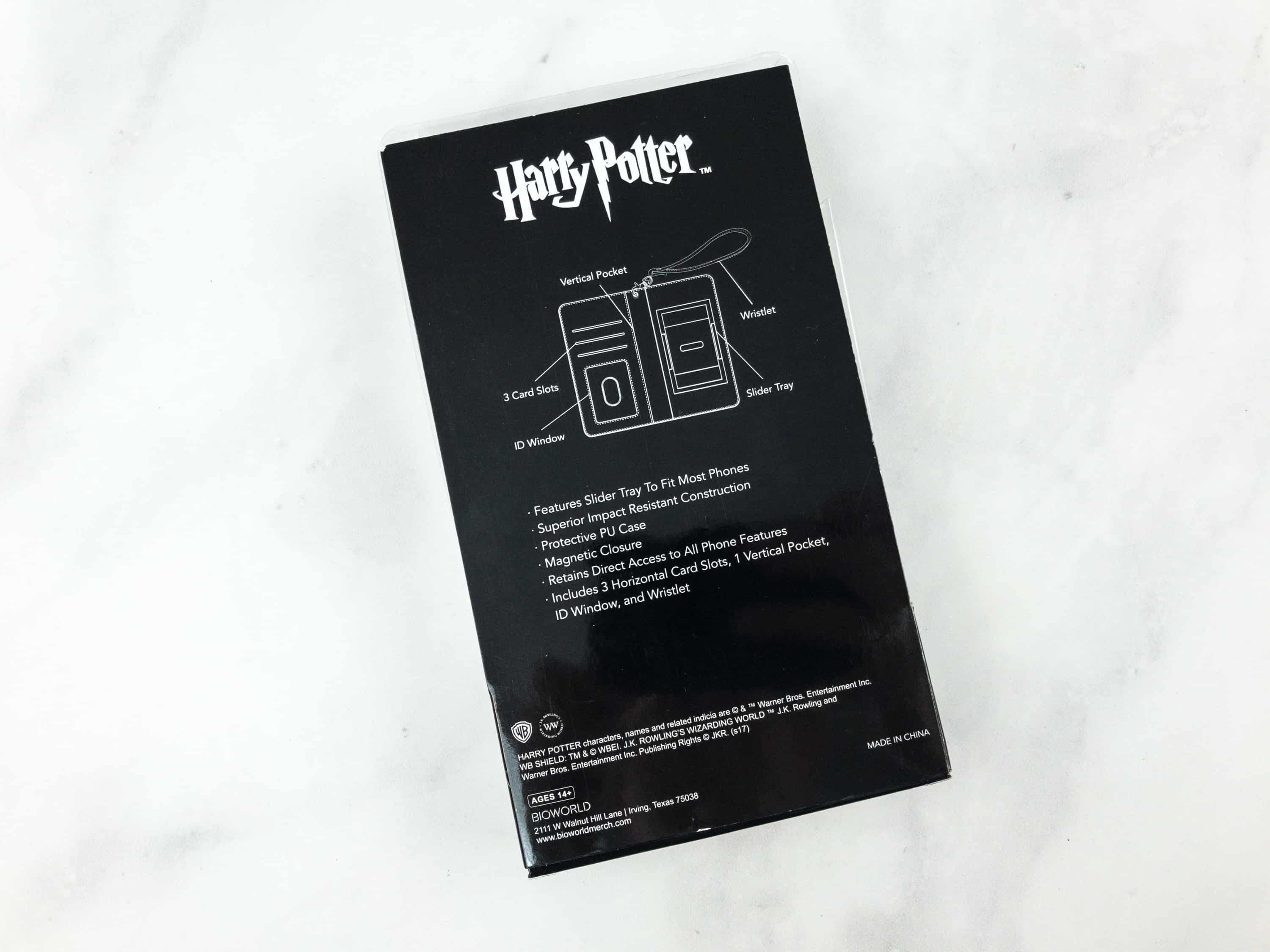 The back of the packaging lists all the features of the case.
It's the Hogwarts letter that we're all been waiting for!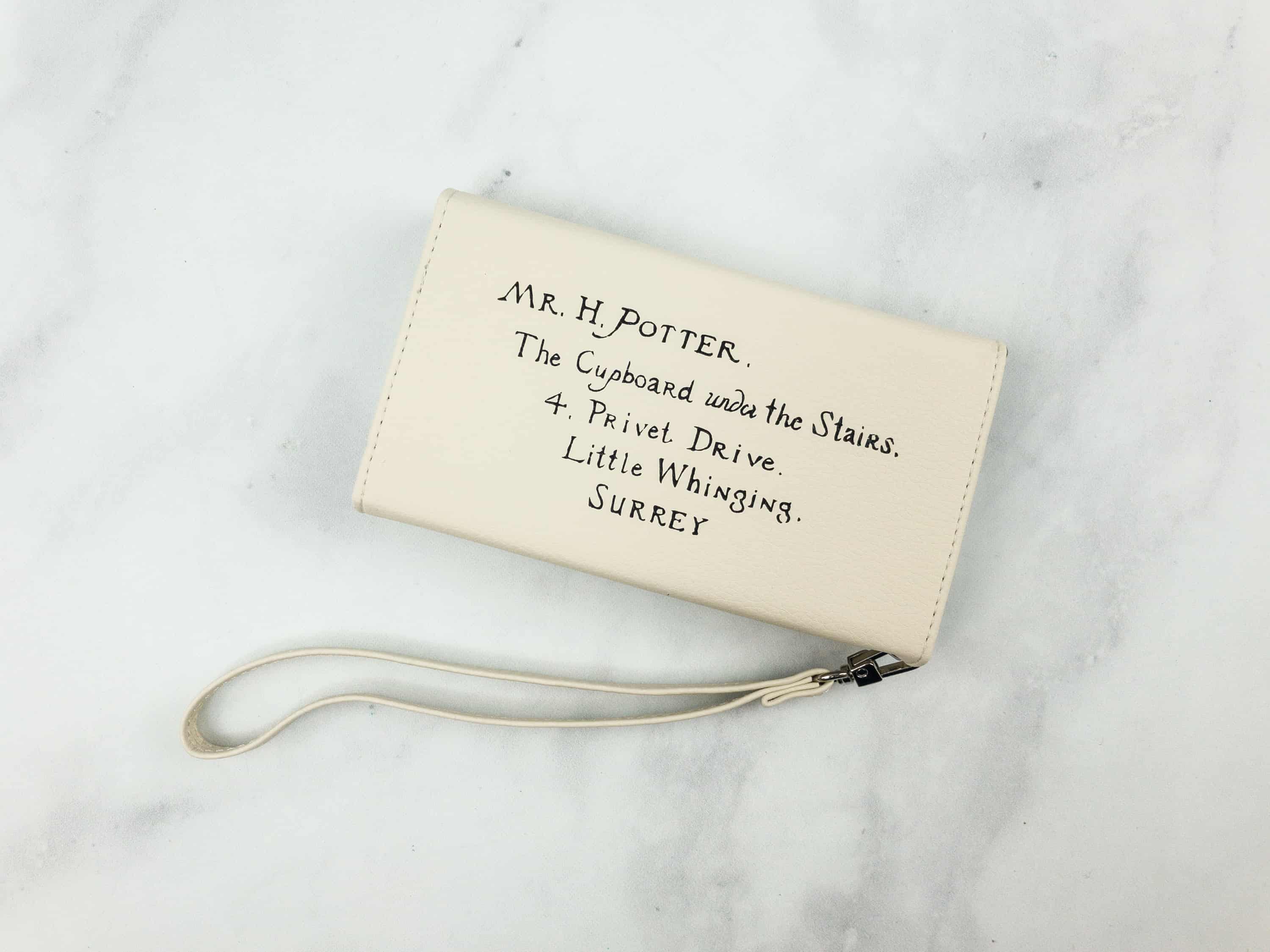 It even has the complete address of Harry written at the back!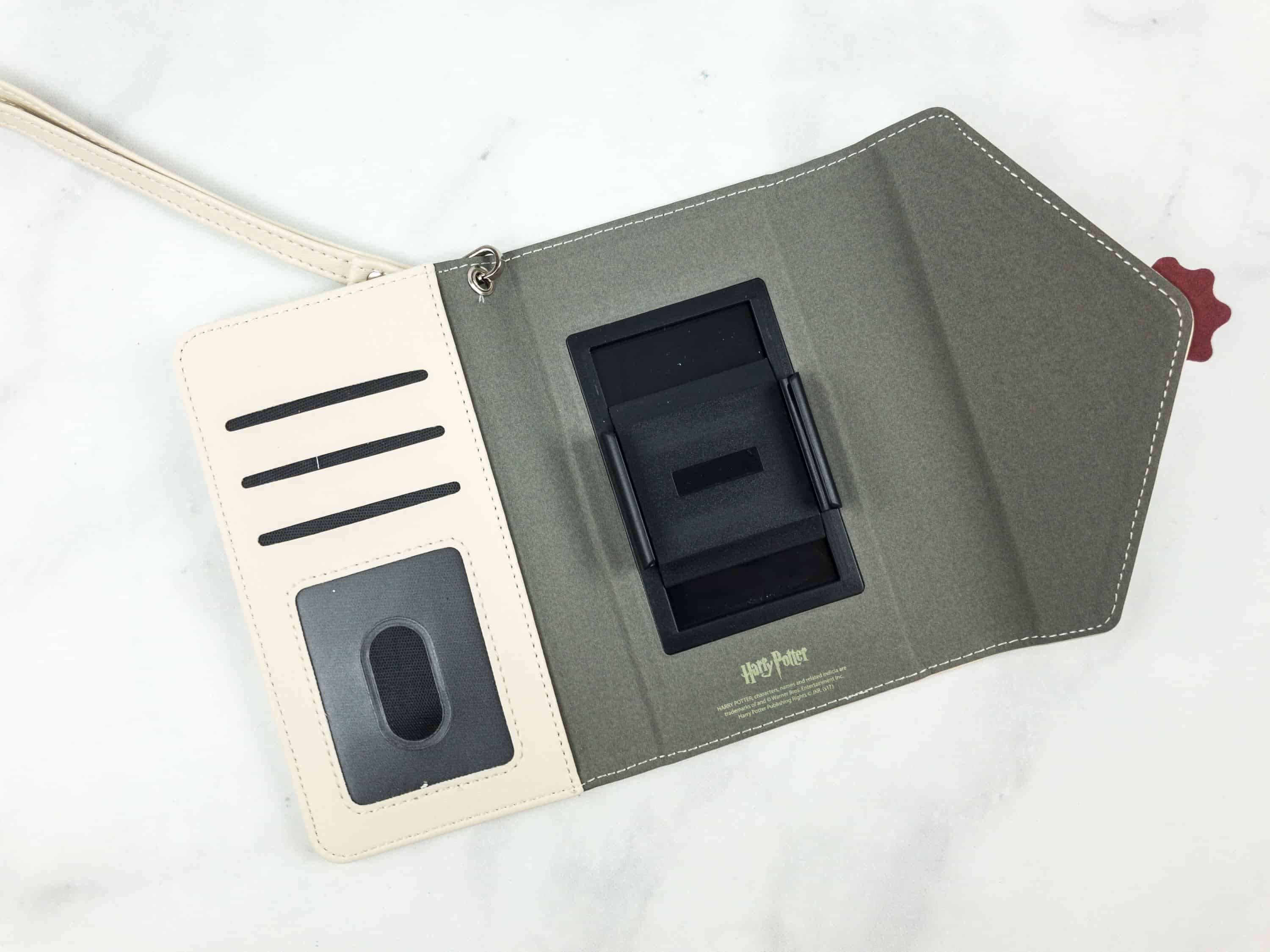 The universal case comes with a slider tray so you can easily slide your phone when you need to take a picture, a magnetic closure, 3 card slots, an ID window, and a wrist-let strap. This didn't fit my 7 plus but it fit my kiddo's "phone" (it doesn't have service) – she was over the moon.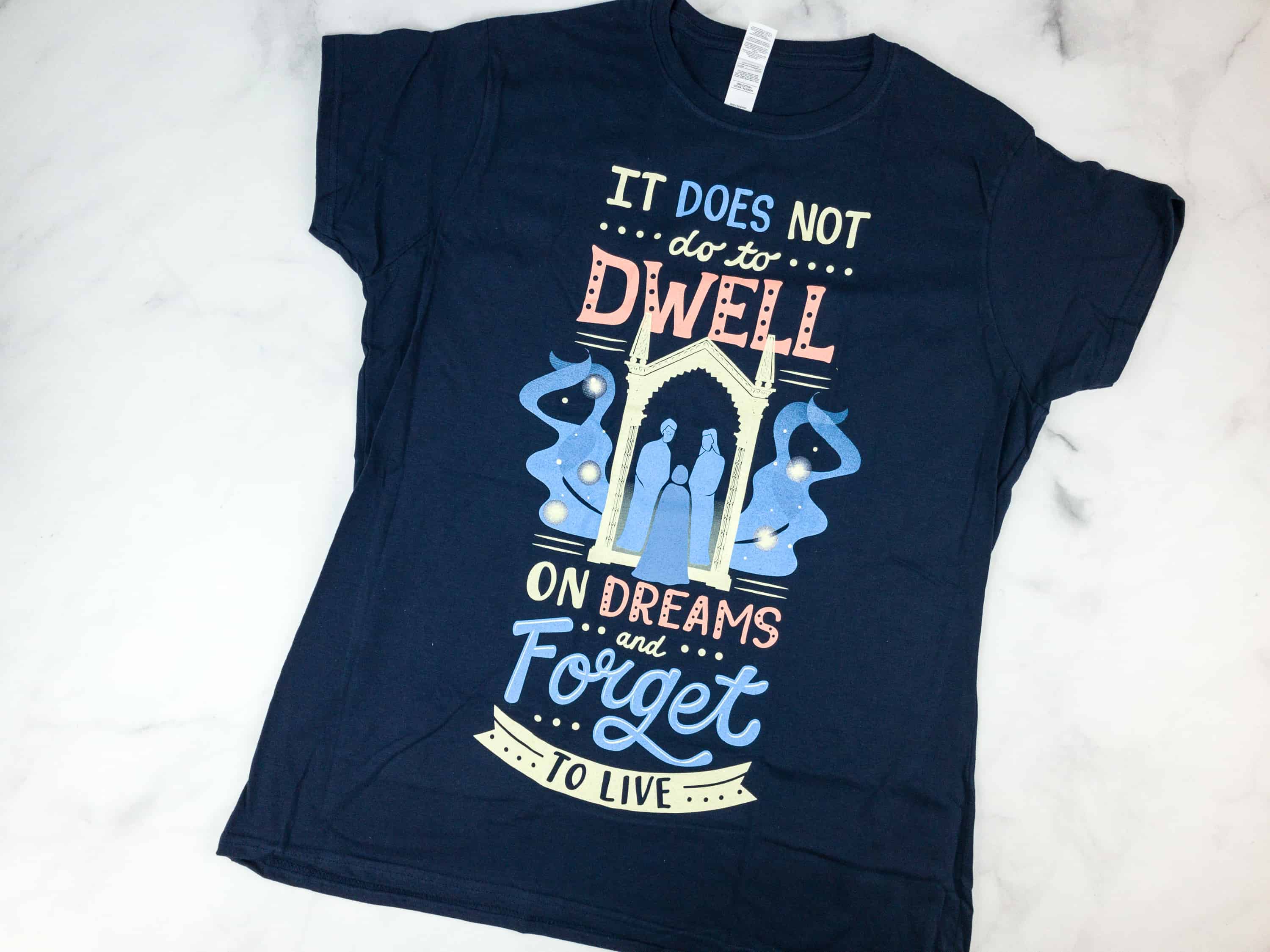 Dumbledore Quote T-Shirt (£9.99) One of the wearables we got is this soft and totally rad shirt with some wise words from our favorite Headmaster!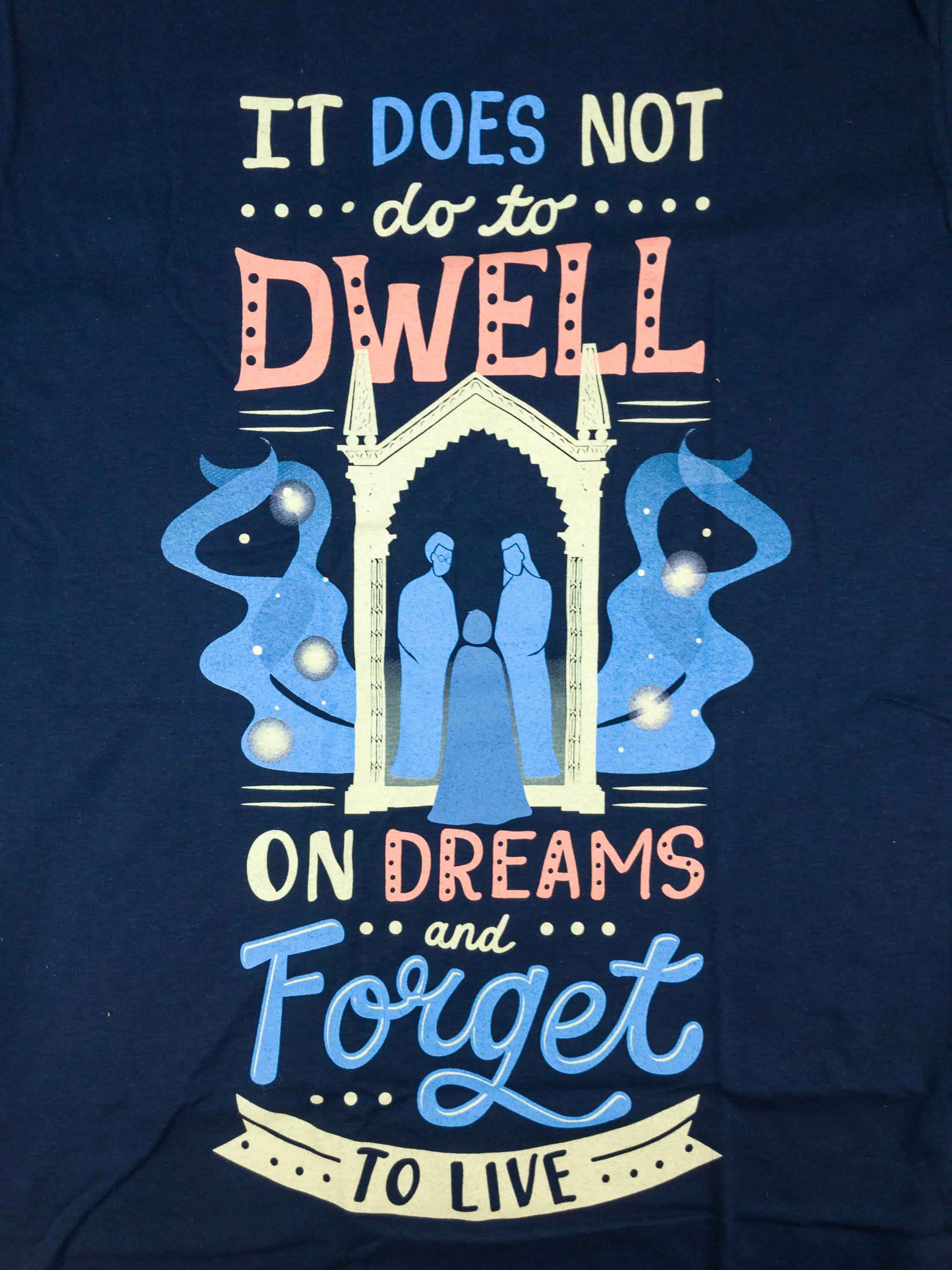 Aside from the quote written in cool fonts, there's the Mirror of Erised in the middle, showing Lily and James to Harry.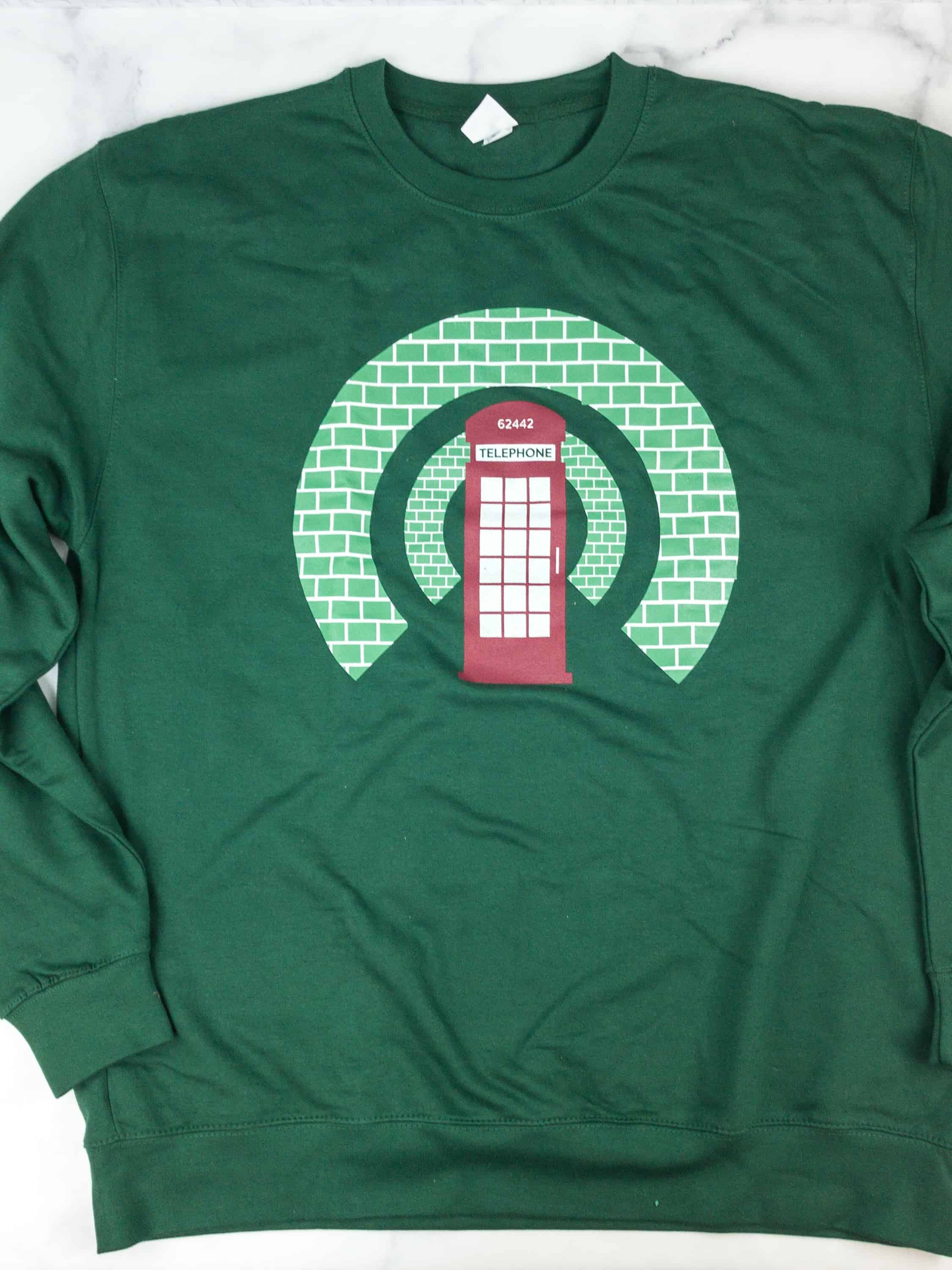 Glow in the Dark Jumper (£19.99) Heading to the Ministry? This jumper may help you with that as it features the telephone booth that can take you there!
The emerald shirt totally makes the red telephone booth design stand out.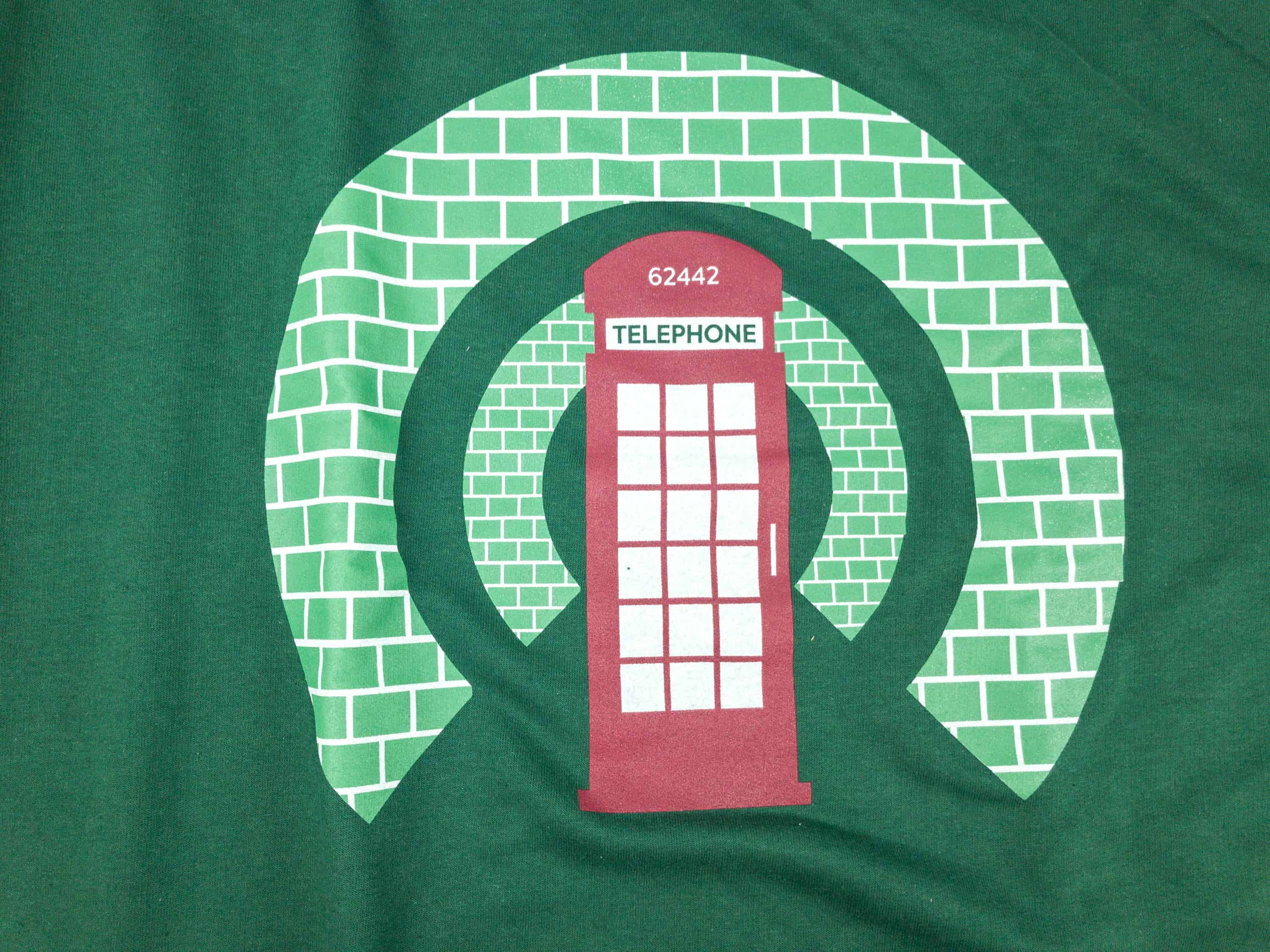 Looking at it, I think there's something more this jumper can show me…
It glows in the dark! And it looks like the booth is lighted from the inside, too. The design is truly magical!
I can't let a good Special Edition box pass, and this one is definitely one of them! Geek Gear World of Wizardry boxes never fail to make us happy and excited whenever it comes around. I love the wearables, especially the glow in the dark jumper. The phone case is cool too, so as the mug that I am definitely using too keep my drinks' temperature. The Niffler displate is one of the best metal posters I received as well! This is one solid box and Potterheads will surely love to have this!
What did you think of the special edition World of Wizardry Geek Gear box?
Visit Geek Gear World of Wizardry Special Edition to subscribe or find out more!