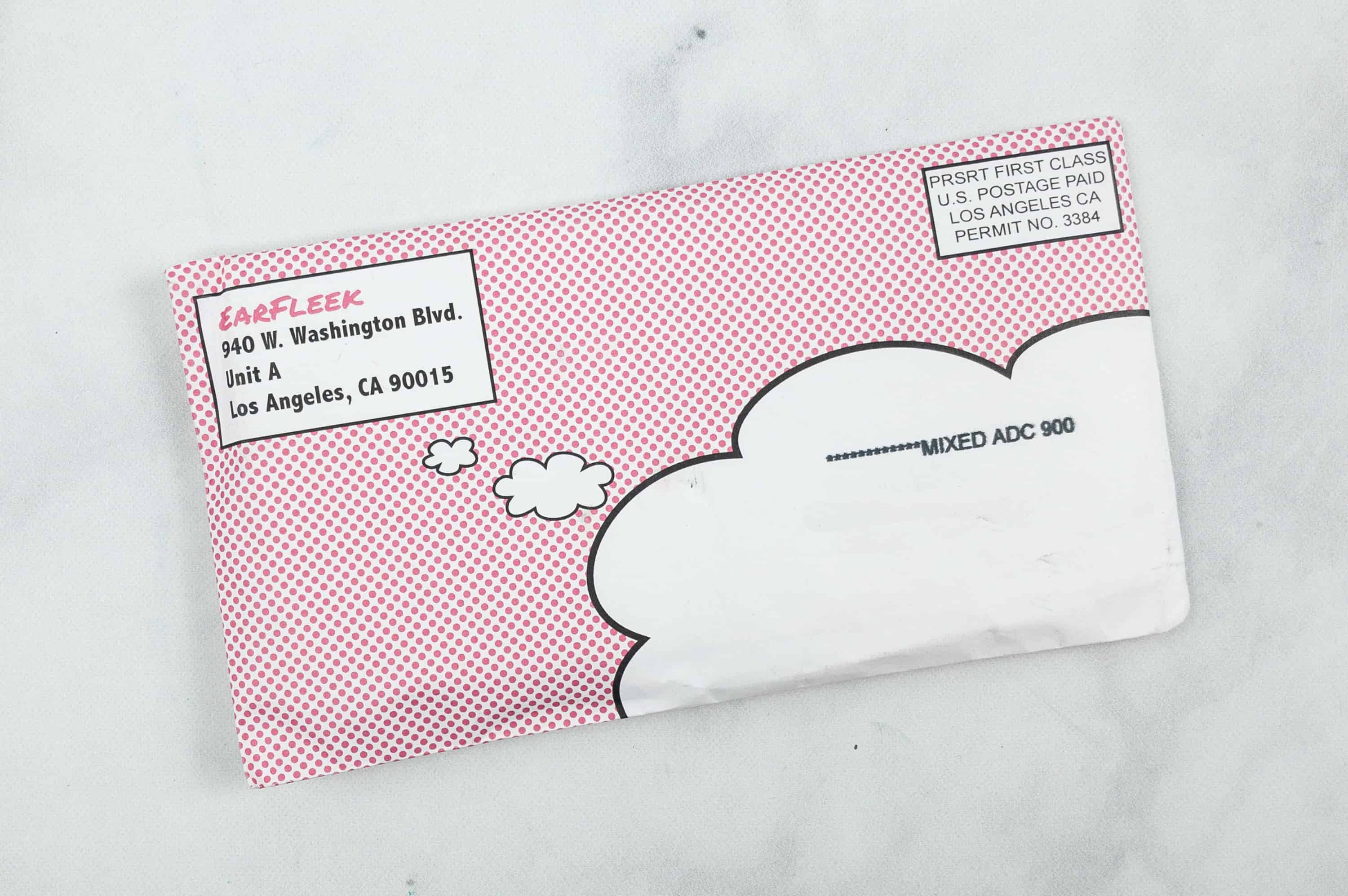 EarFleek is a monthly 100% nickel-free earring subscription that sends the cutest and trendiest earrings that you can pair with your outfit or perhaps you can show off to your friends!  Subscriptions are $3.49 per month and subscribers can choose from four different styles:
Boho Babe
I Don't Give a Hoot
Minimalist But Groovy
Silly & Fun
This is the review of Minimalist But Groovy.
Earfleek offers a unique Tinder-like voting system to help select your next pair! Because this box was sent for review we didn't have access to it, but we wanted to let you know about it! You can turn it off or pick your preferences to better suit your own style. Thanks, Anna S!
DEAL: Save 50% off of your first shipment! Use coupon code HELLOSTUDS.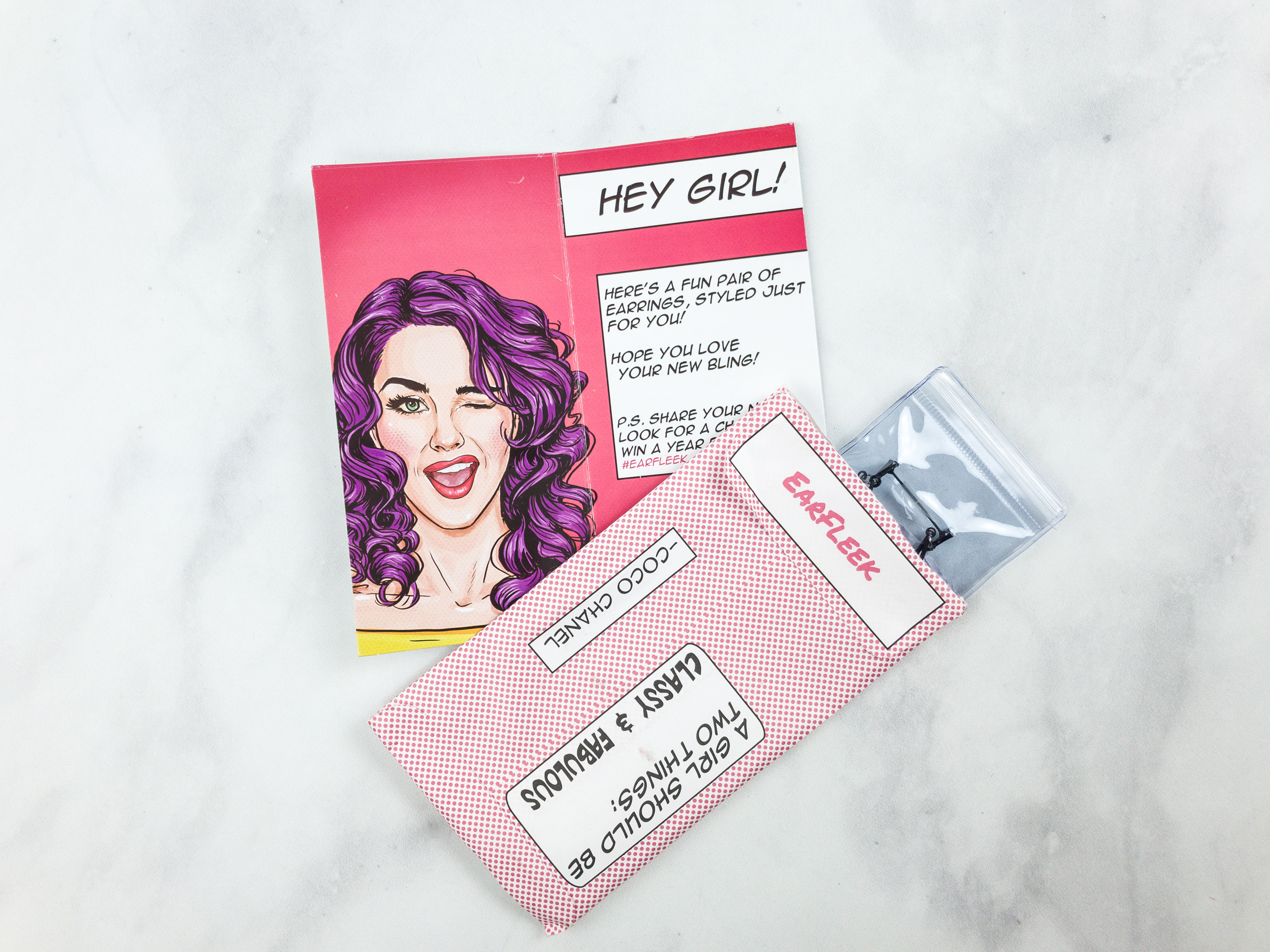 I'm really excited about this one so I am taking a peek!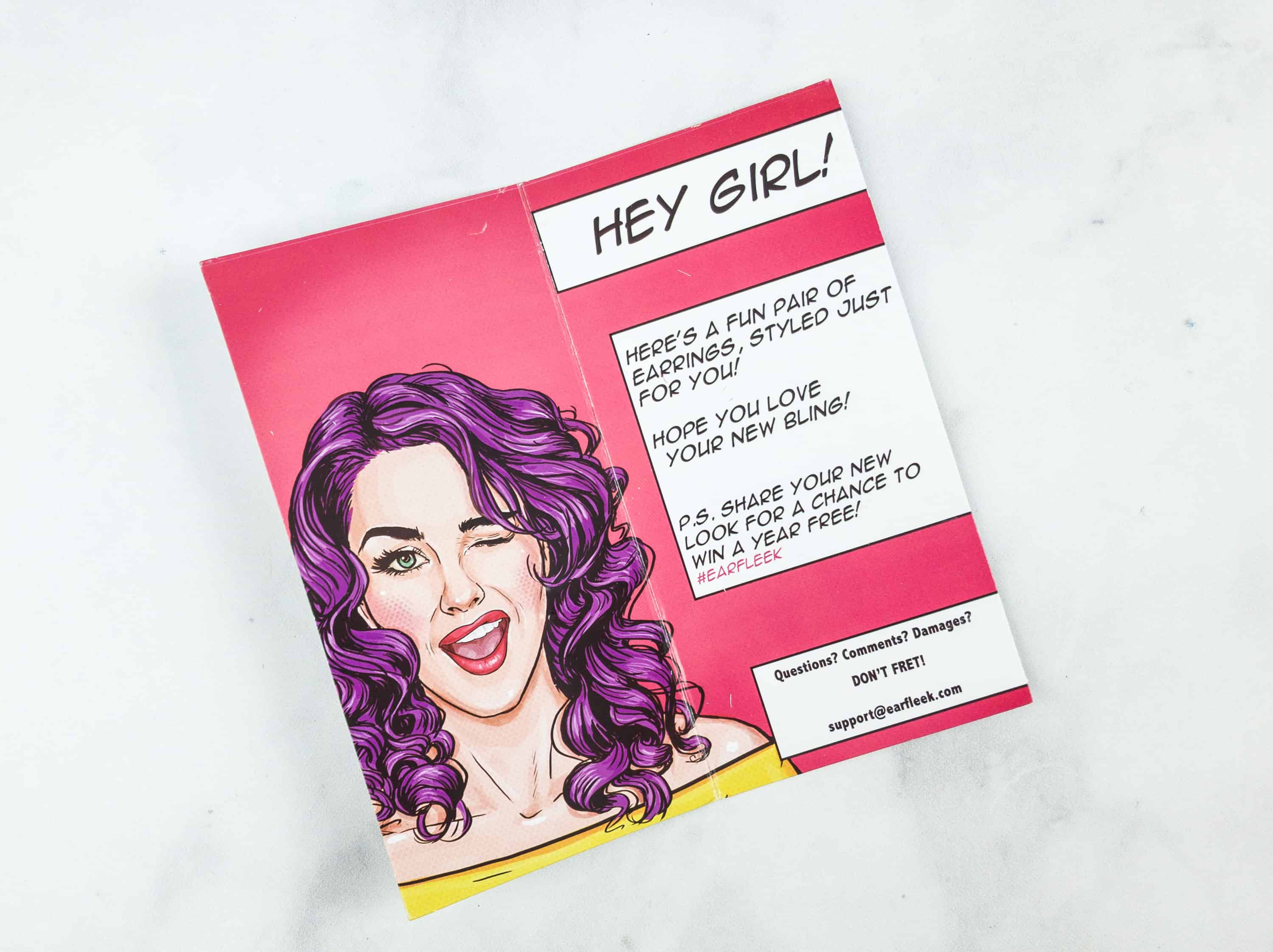 There's also a greeting card from EarFleek, plus a chance to get a free subscription for an entire year if you choose to share your EarFleek loot on social media using #earfleek.
Earrings from regular EarFleek subscriptions come in protective pouches.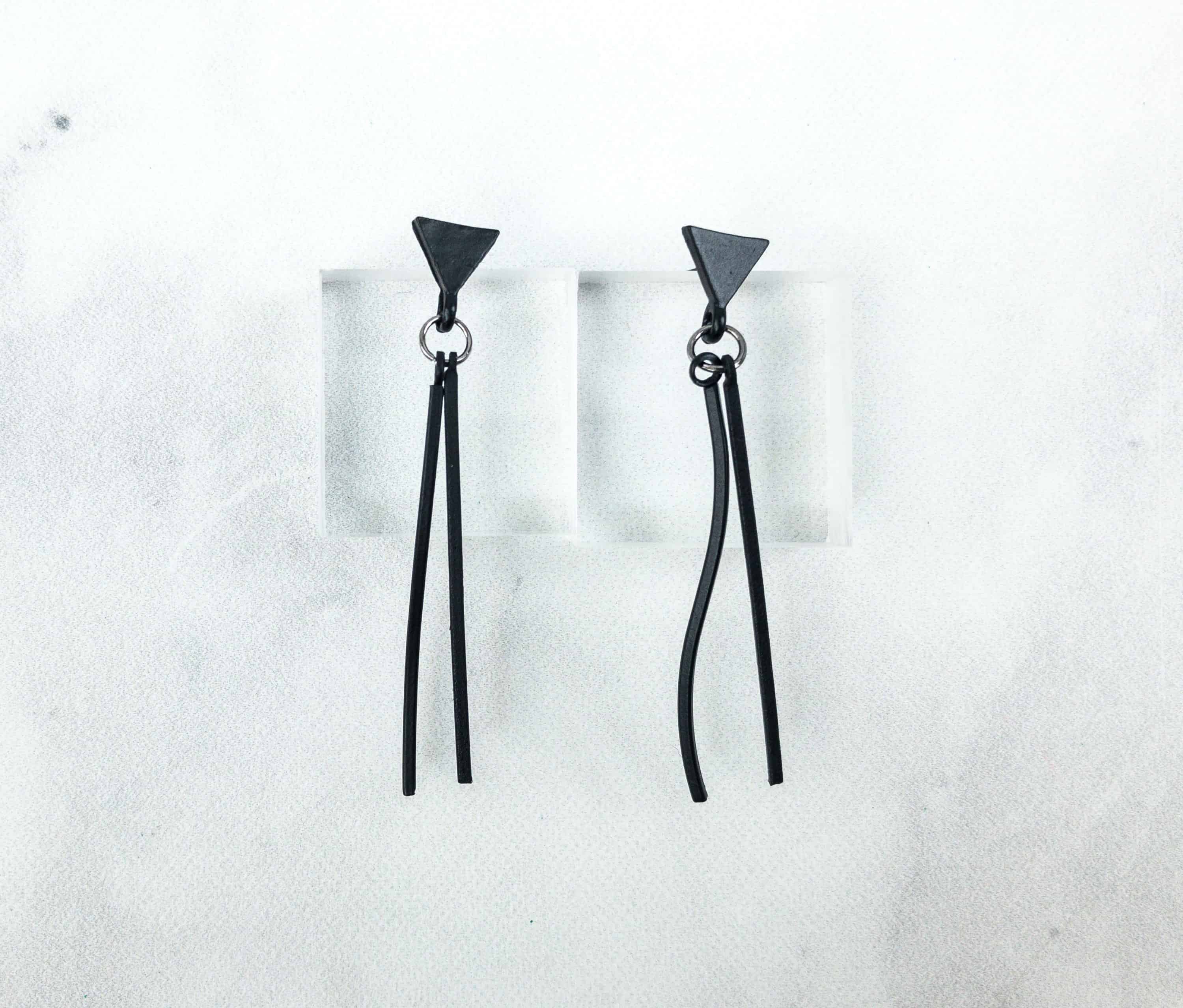 EarFleek Minimalist But Groovy Onyx Realm Earrings ($7.99) I love the triangle shaped studs and the dangling strings that add character to this pair.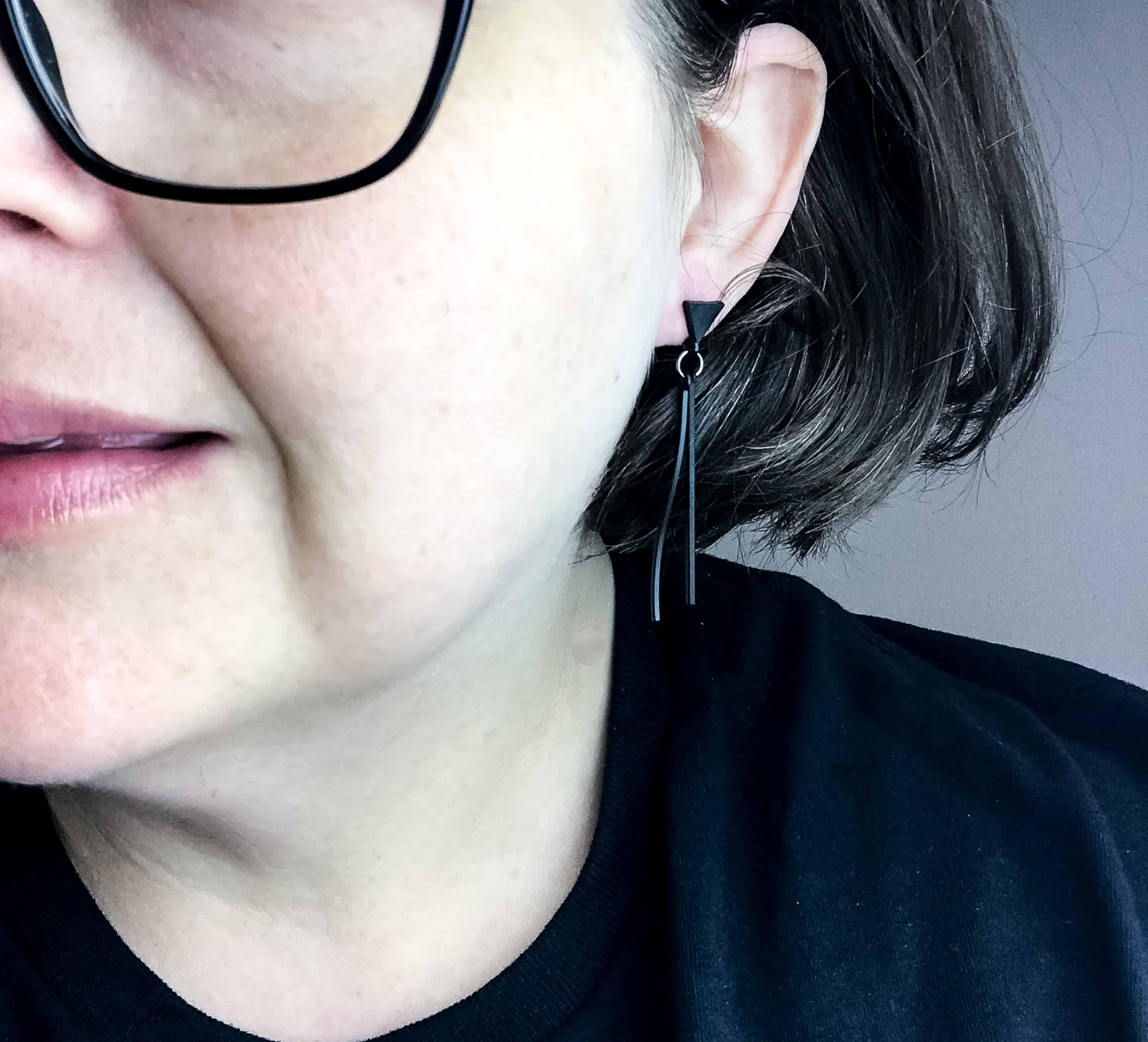 This pair looks unassuming but it does give off that groovy feel to my overall look. I can easily pair it with any casual attire! They look like they are leather fringe, but they're metal!
EarFleek's offering of fun earrings definitely makes me feel fabulous all the time. I love the fact that this month's minimalist earrings are in black because I can easily mix and match it with my everyday outfits. Most of all, they are nickel-free and non-irritating!
What do you think of this month's pair?