Dollar Shave Club is a men's shaving supply monthly subscription focused primarily on blade replenishment. Though targeted to men, there's nothing stopping ladies from using their blades. You can get a twin razor for $3 per month, the 4x for $6 per month, or the executive for $9 per month. Your first box includes the a handle appropriate for your chosen blade format. After that, monthly shipments generally include just a package of blades, but you can add on a variety of shaving products. You can switch to a different razor format at any time — if you pick a razor you haven't tried before, they will send you the handle for your new blade in your next box.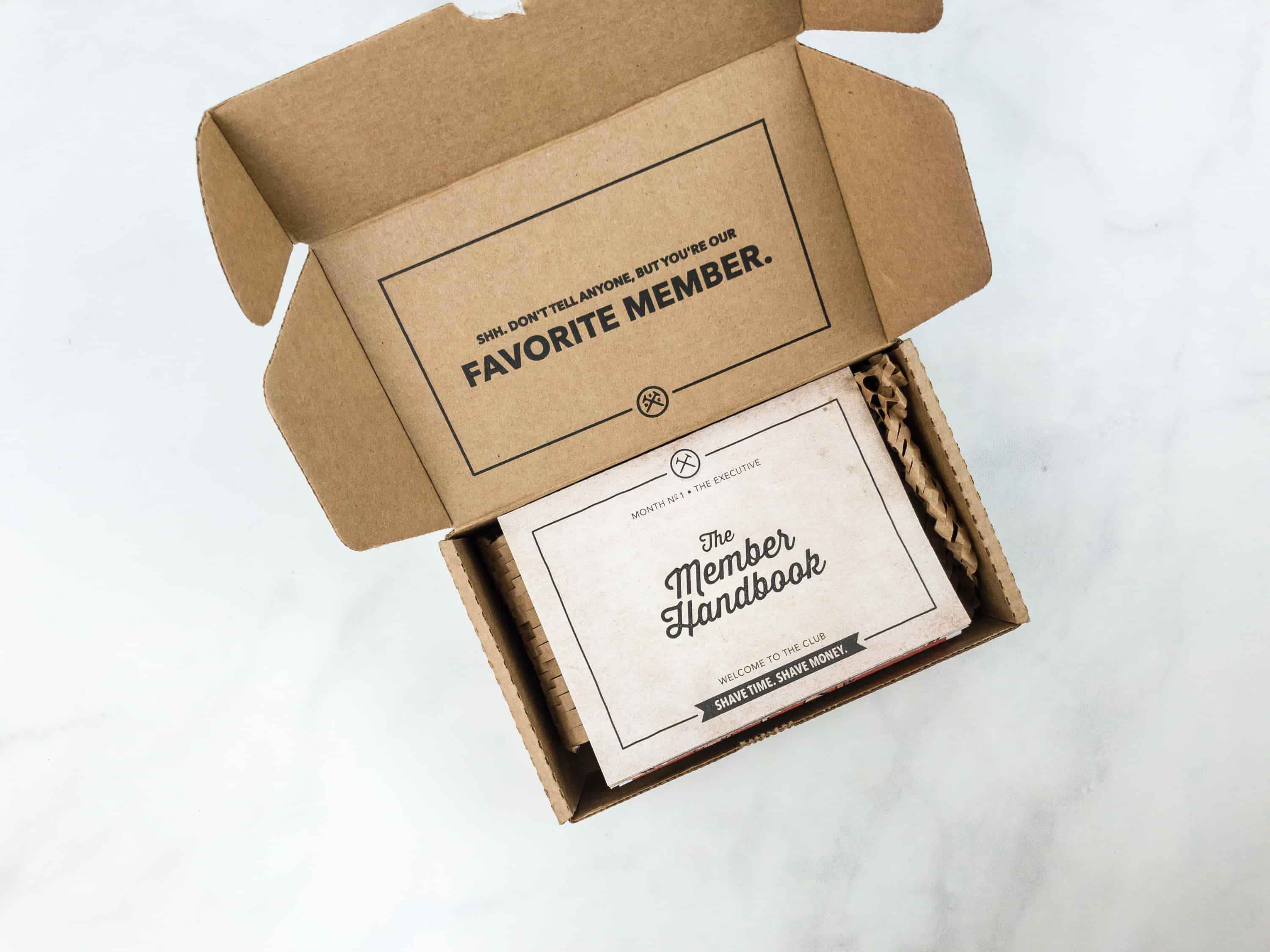 The styling of the packaging is a bit vintage and displays a light and slightly bro-ish sense of humor.
DEAL: Get your first Starter Set for $5 plus free shipping! Deal applies automatically, just VISIT AND SUBSCRIBE.
Looks like a good deal for $5!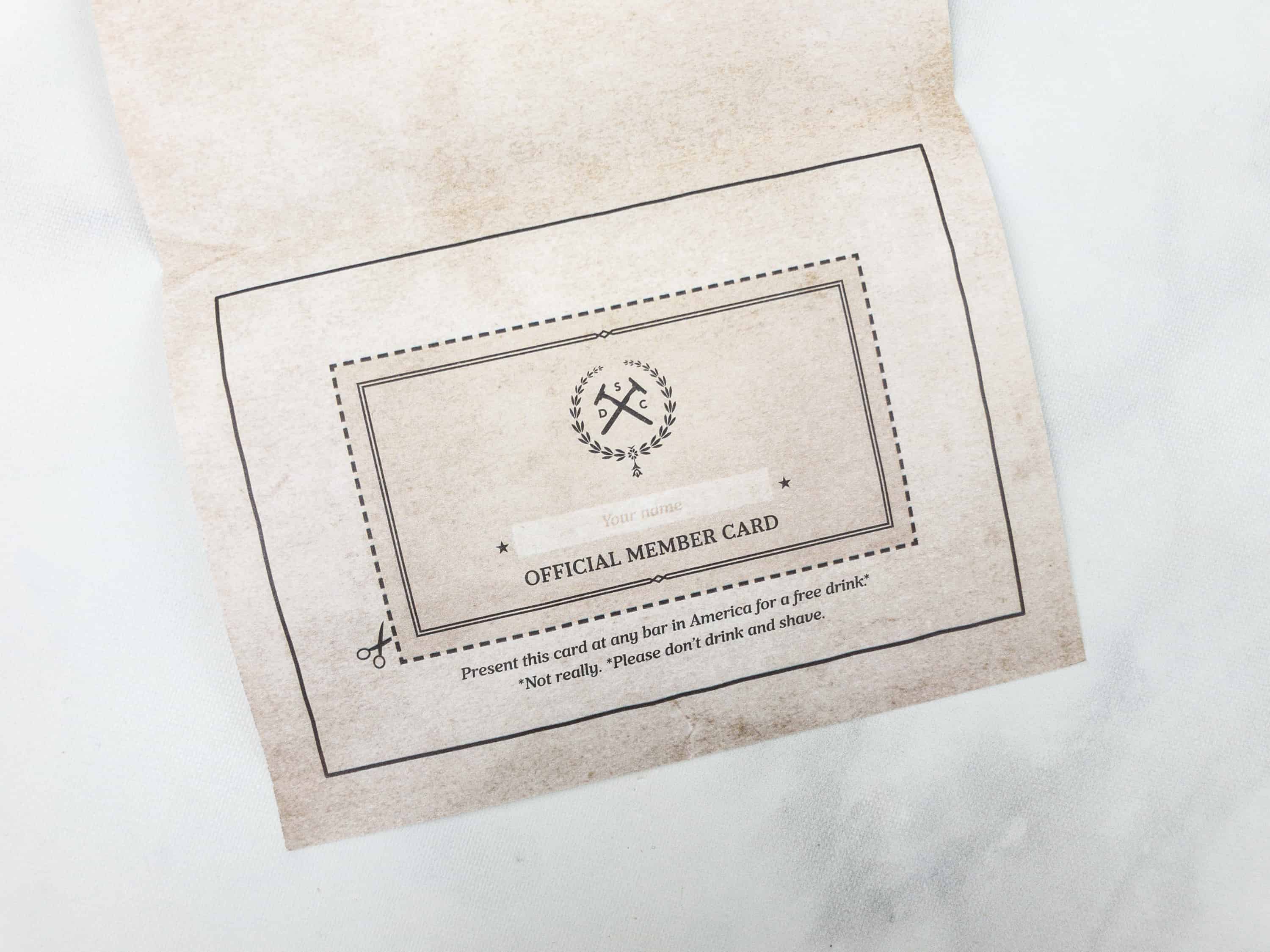 An Official Member Card welcomes you to the Club, entitling you to all the privileges bestowed upon its members. And no, there aren't really any to speak of.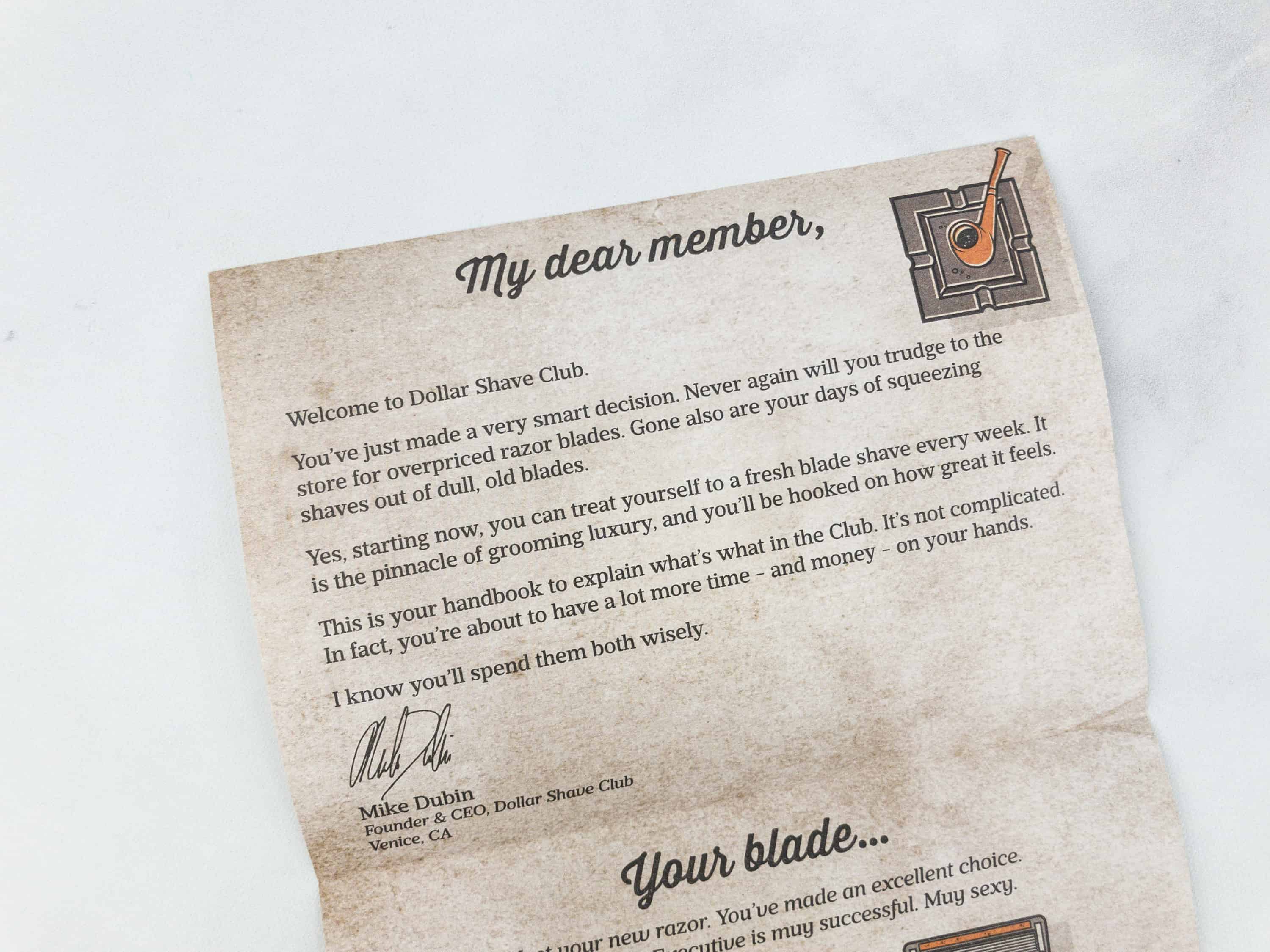 Also included in the box is a letter from Dollar Shave Club Founder and CEO, Mike Dubin.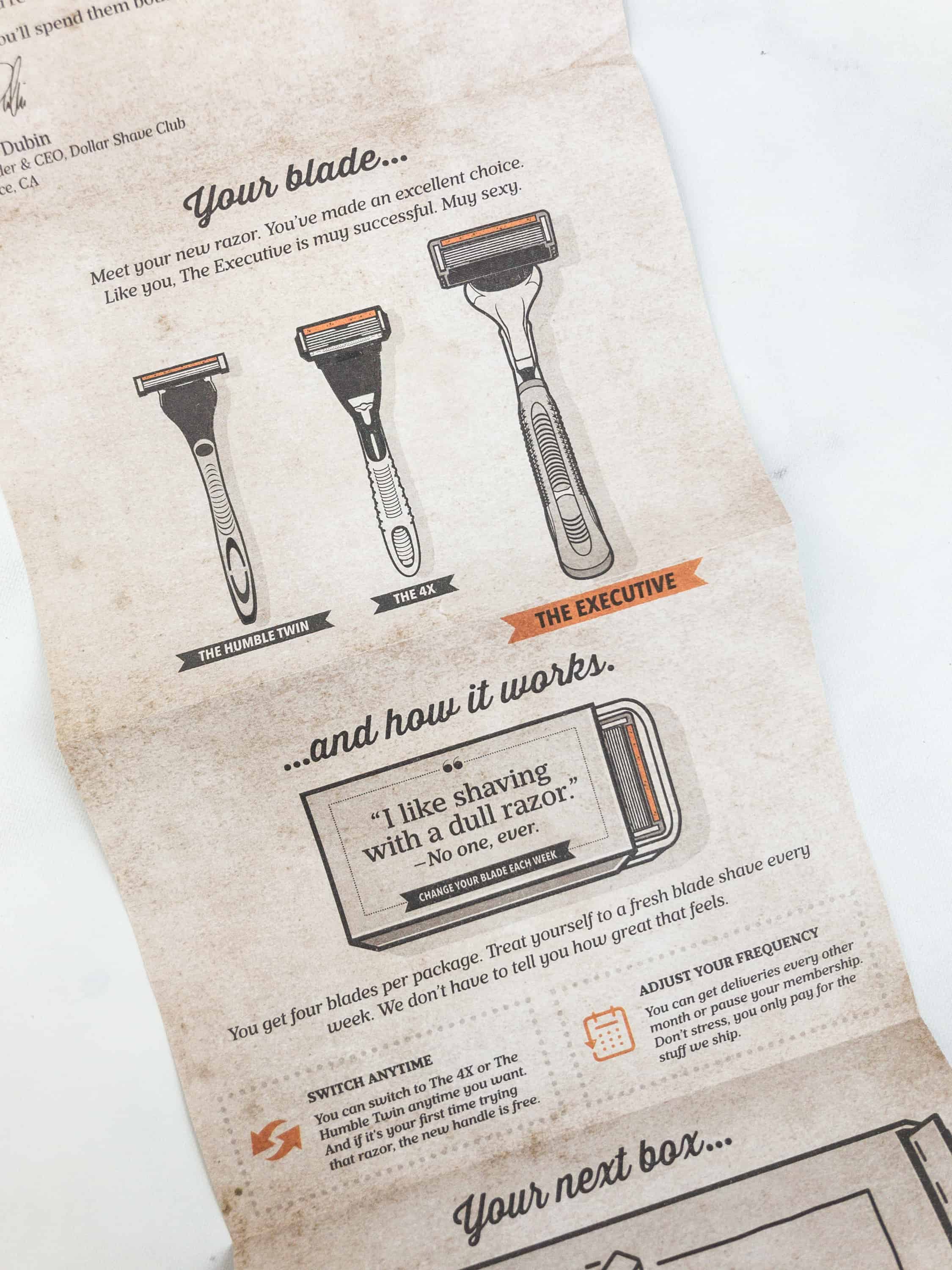 The back of the letter contains more info about the subscription and the different kinds of razors they offer. My choice is Executive Razor.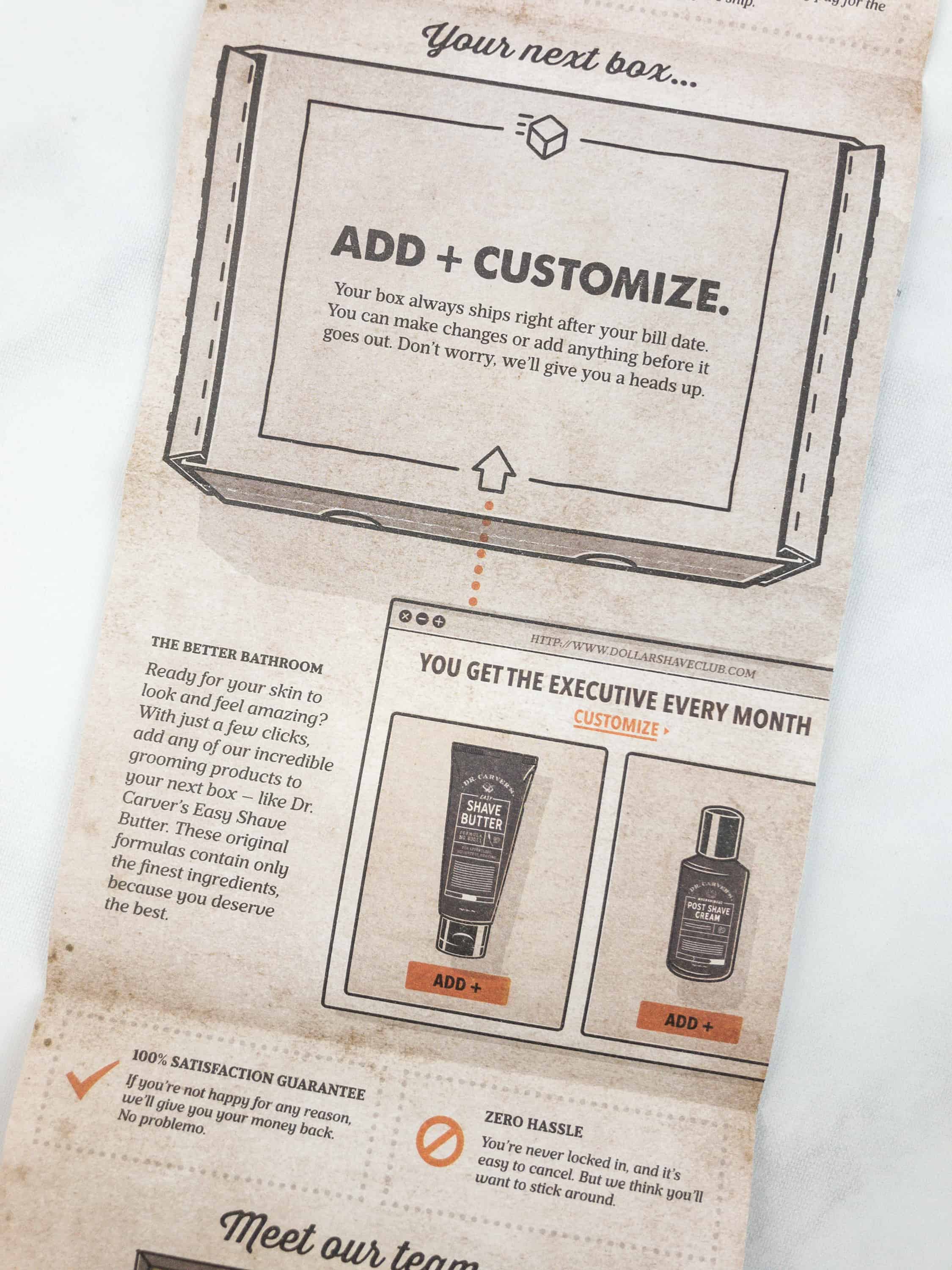 When you order your next box, you can customize it and add a shave butter or post shave cream. Now you can completely skip going to the store for shaving supplies!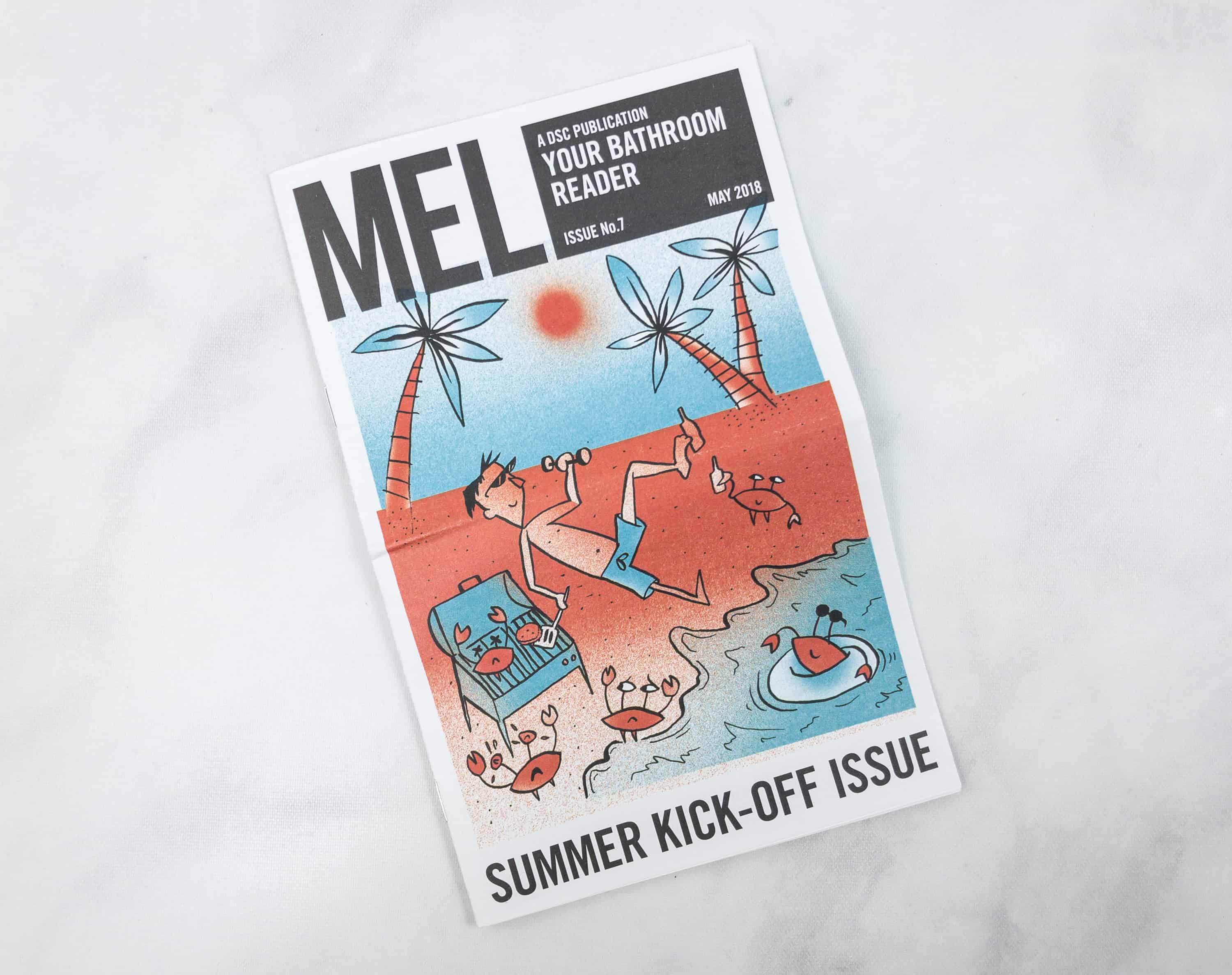 Every box has some reading material cynically dubbed, "Your Bathroom Reader."
You can see brief descriptions and outlines of the articles inside the mini magazine. The topics are seasonal, so this issue focused on Mother's Day, plus some general health, lifestyle, and grooming advice.
The little articles are filled with legitimate advice, with quotes from doctors and experts and stuff. It is actually a fun read.
They addressed some myths relevant to barbecue season.
They even have a feature on successful day drinking.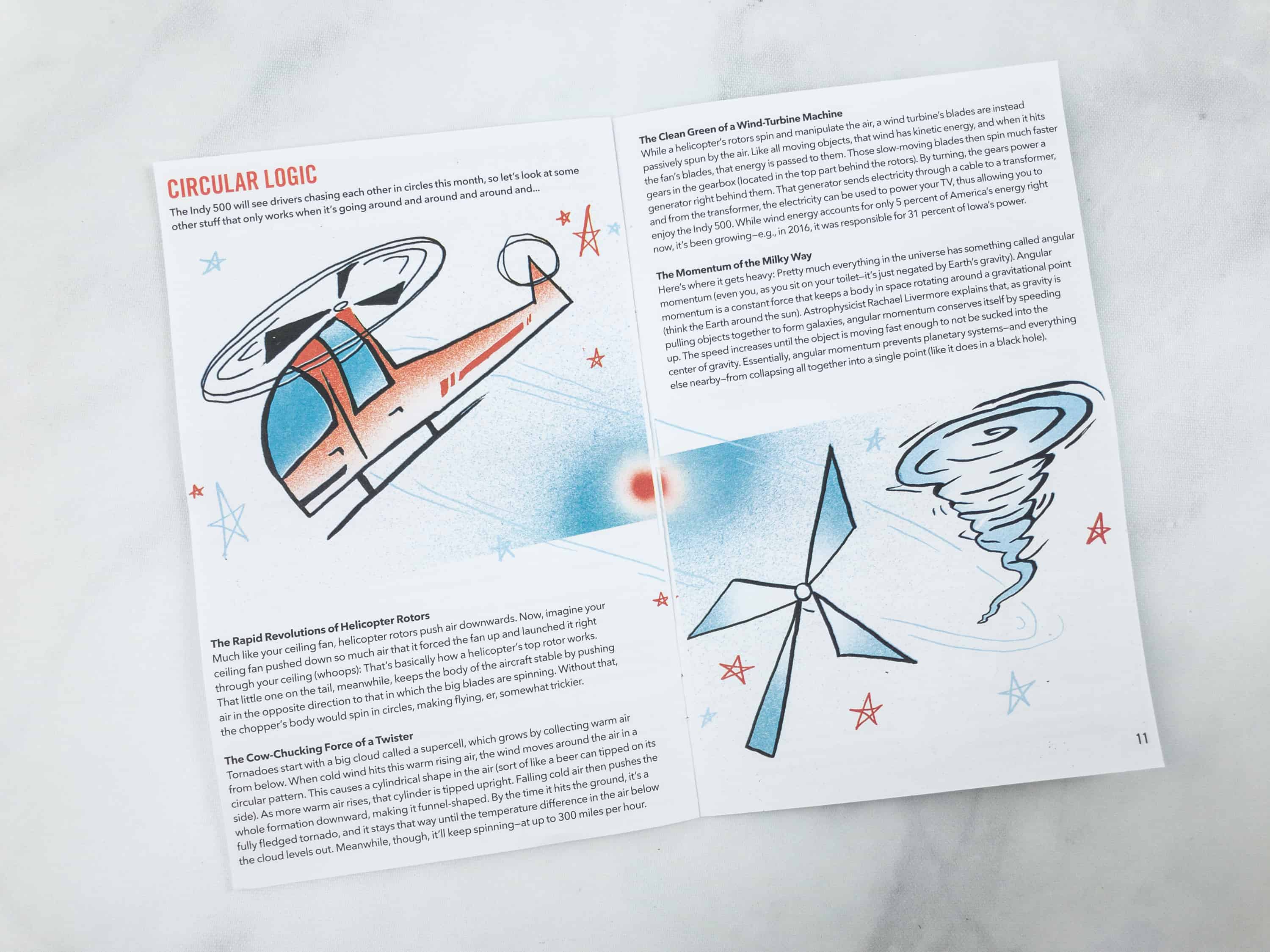 There's also a feature about helicopters. They really do have a bit of something for everyone in here.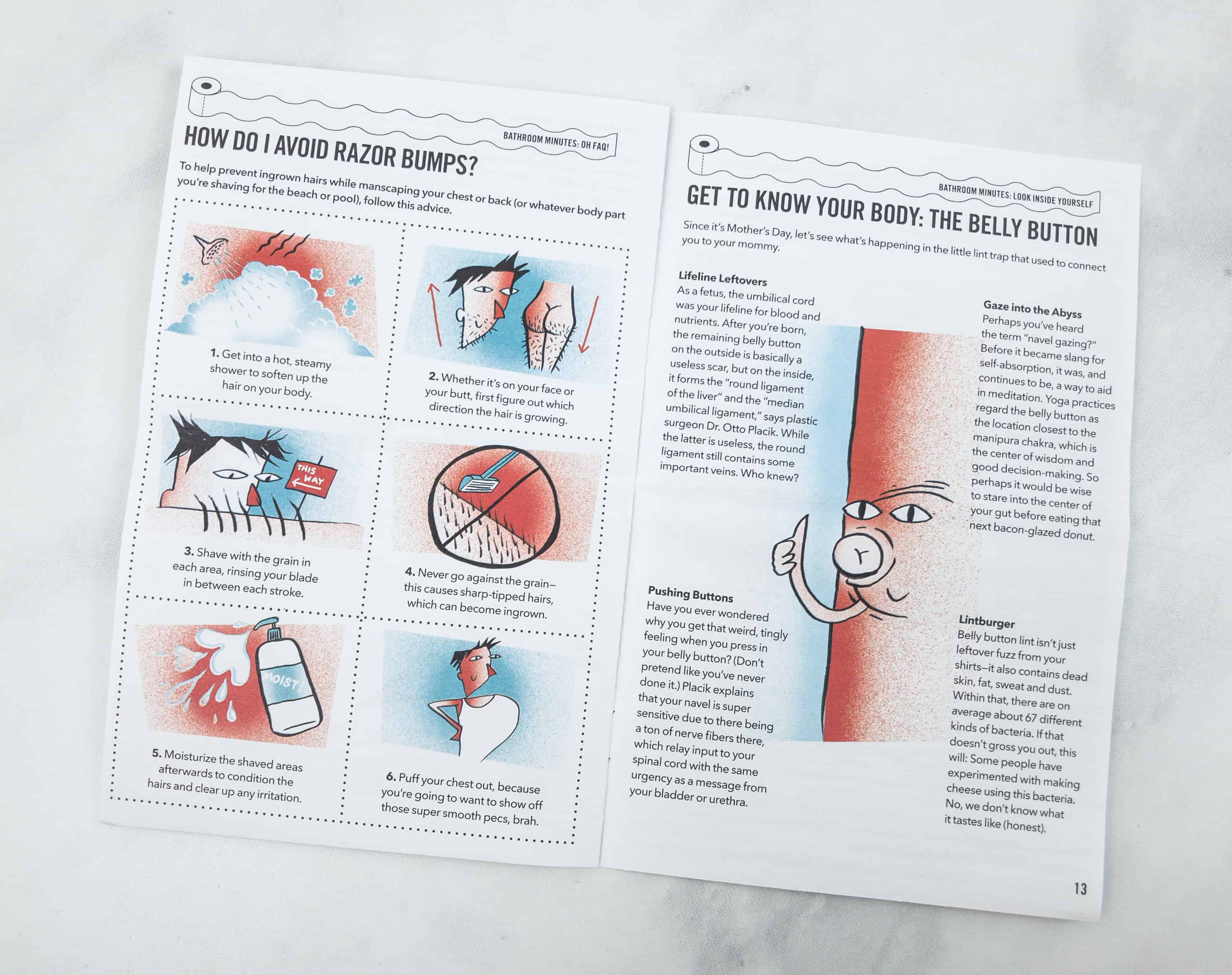 Lest you think the entire mag is simply bro-viating, it also contains some useful product and shaving-related info. If anything goes wrong with shaving, it is probably not the blade but how you use it.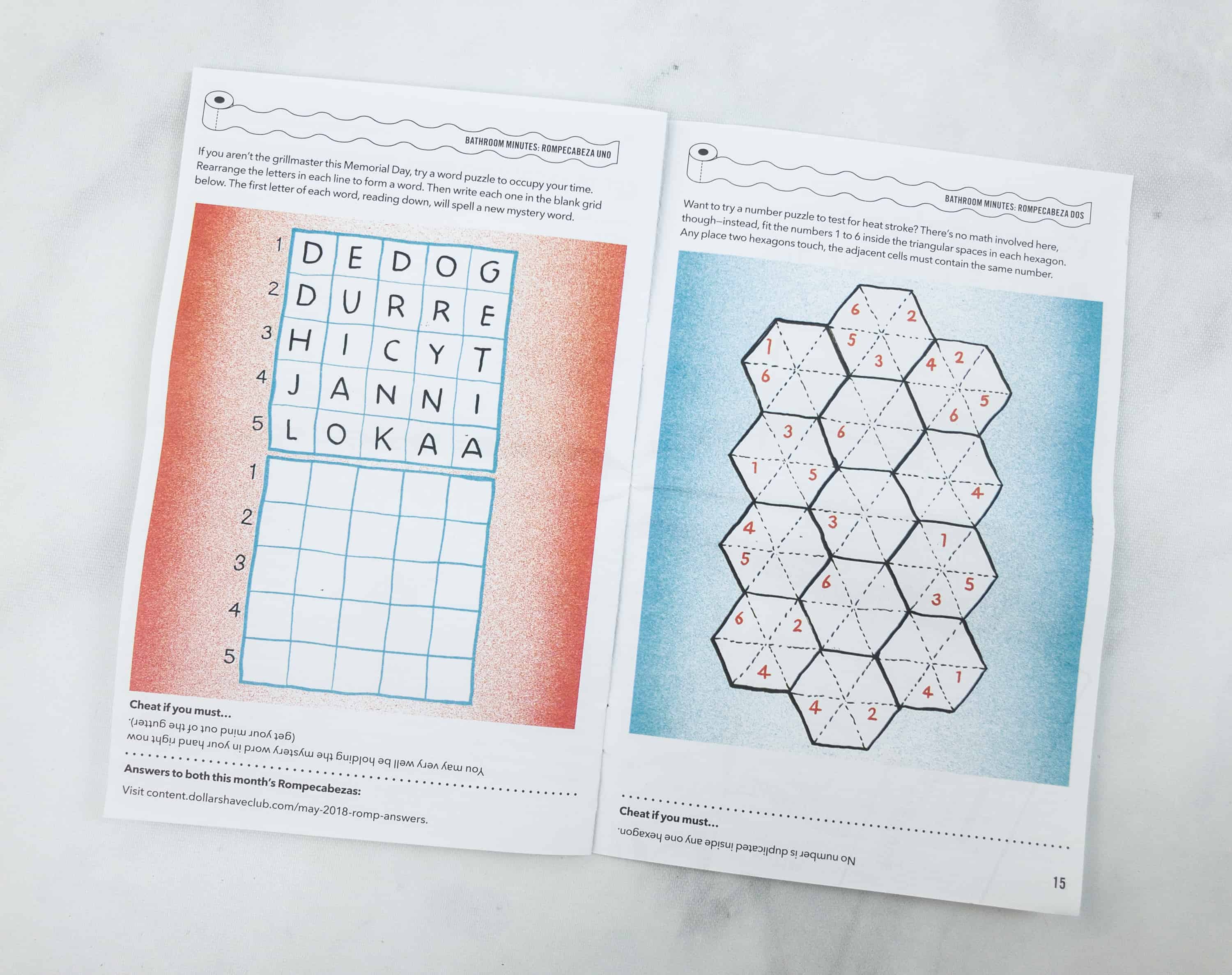 In every magazine, there has to be challenging games! (Cheat if you must!) Definitely a fun part of the subscription, and there is enough content for several bathroom sessions.

Everything in the Daily Essential Starter Set! Of course, I have to get everything to have the full Dollar Shave Club experience!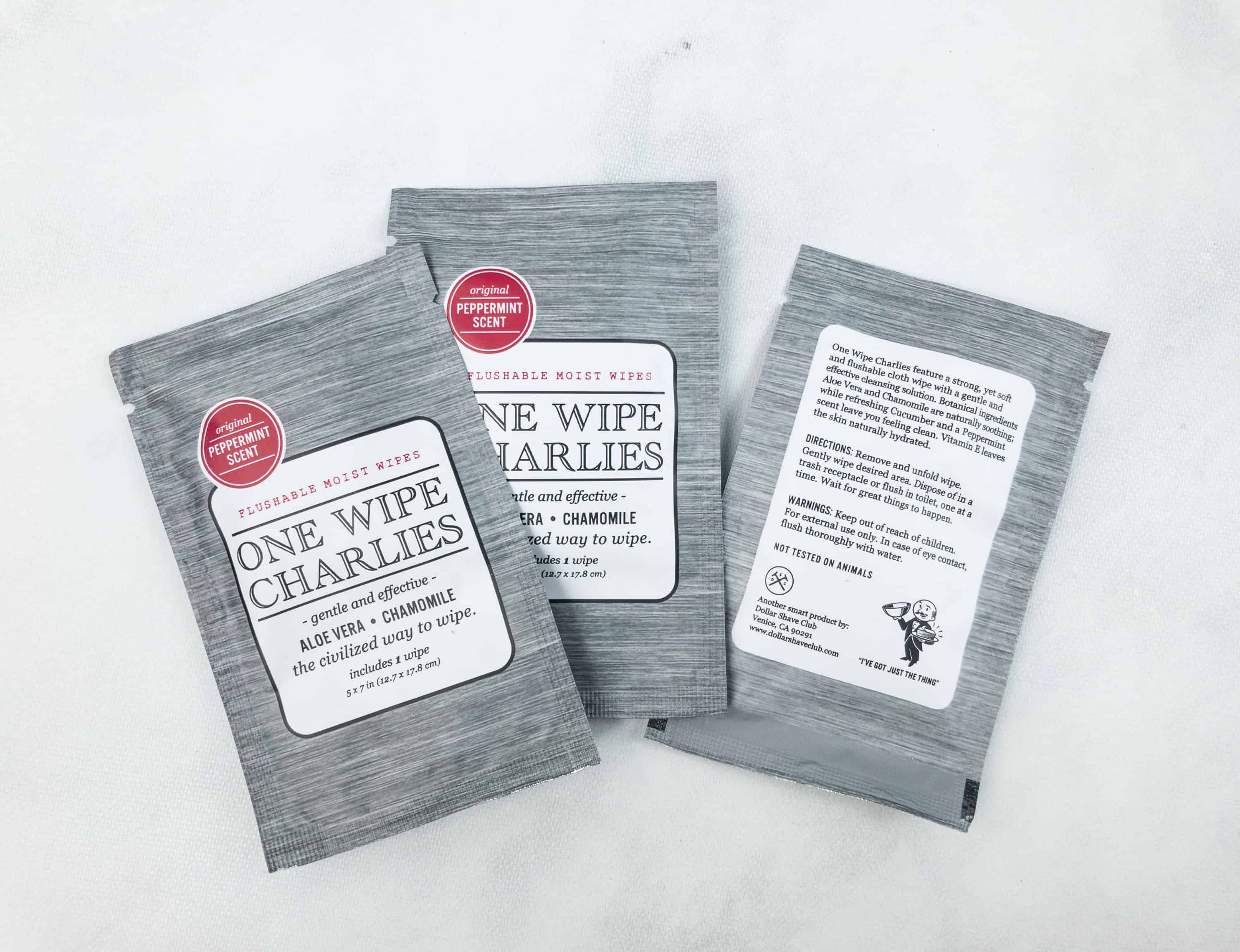 Charlies One Wipe Charlies Trial Size ($0.90) These butt and undercarriage wipes for men are made up of viscose rayon that is flushable and biodegradable. It is soothing and refreshing with a gentle peppermint scent. It is also small enough to fit in your pocket, should you want to be discrete when excusing yourself to go wipe your nether regions.
Dollar Shave Club The Executive Razor ($9) Nothing but the top of the line for me! Each razor blade style has a unique handle — this one is the largest and pairs with their 6-bladed Executive option.
It is durable and the grip made it very easy to use. The contours fit comfortably in hand, and it has lots of relief to prevent slippage. It has a perfect heaviness to it that lets you know it is made of good quality materials.
They supply you with a set of 4 cartridges, perfect for changing weekly. Each Executive cartridge has 6 blades for a clean shave. The blue textured pad helps stand hairs up before the blades pass by, and the green strip helps squeegee the trimmed path and sooth your skin.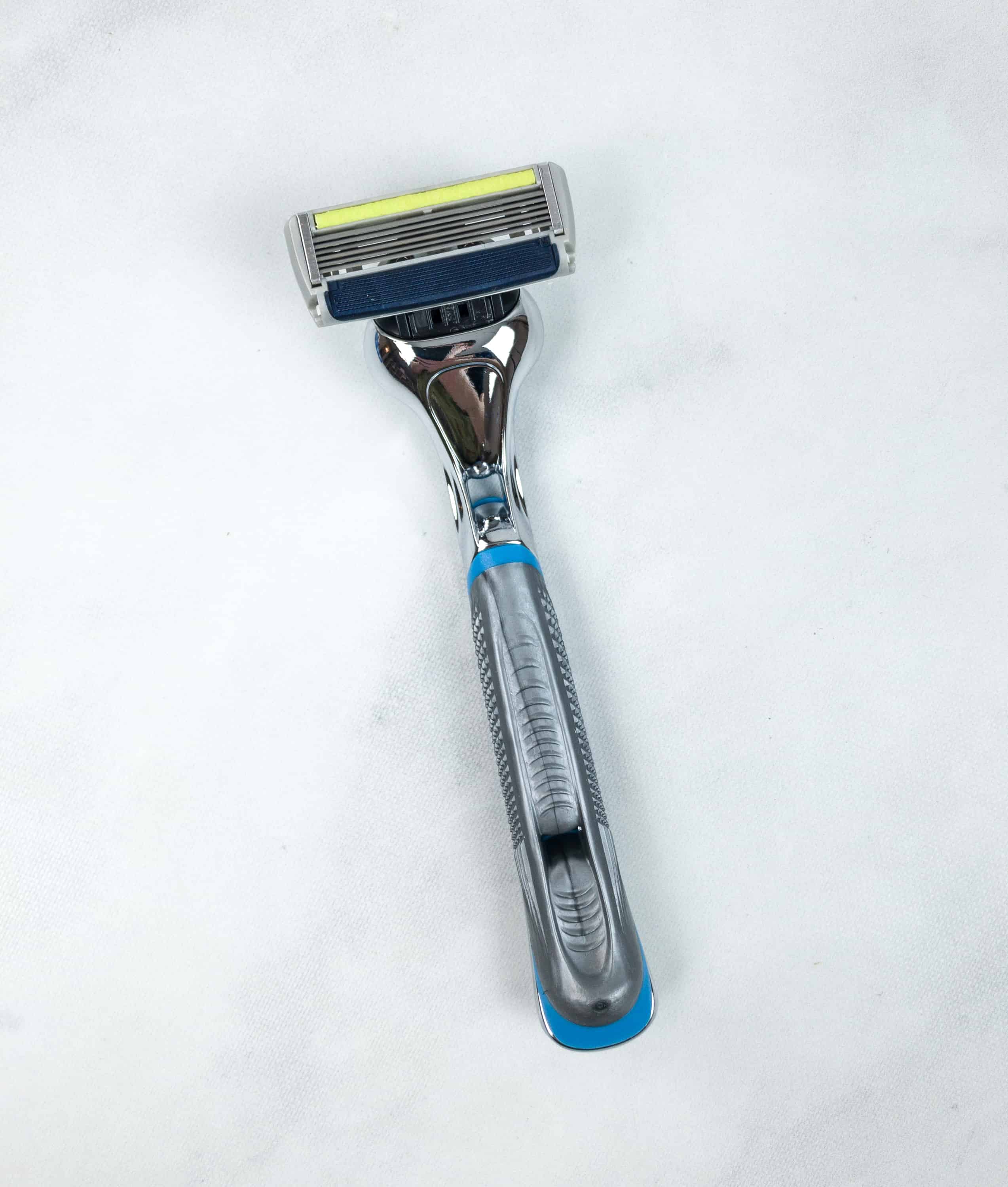 Even when I used the blade for a week, I didn't get any bumps or cuts. After a week of use (without major incident) it still worked very well and hadn't started to tug.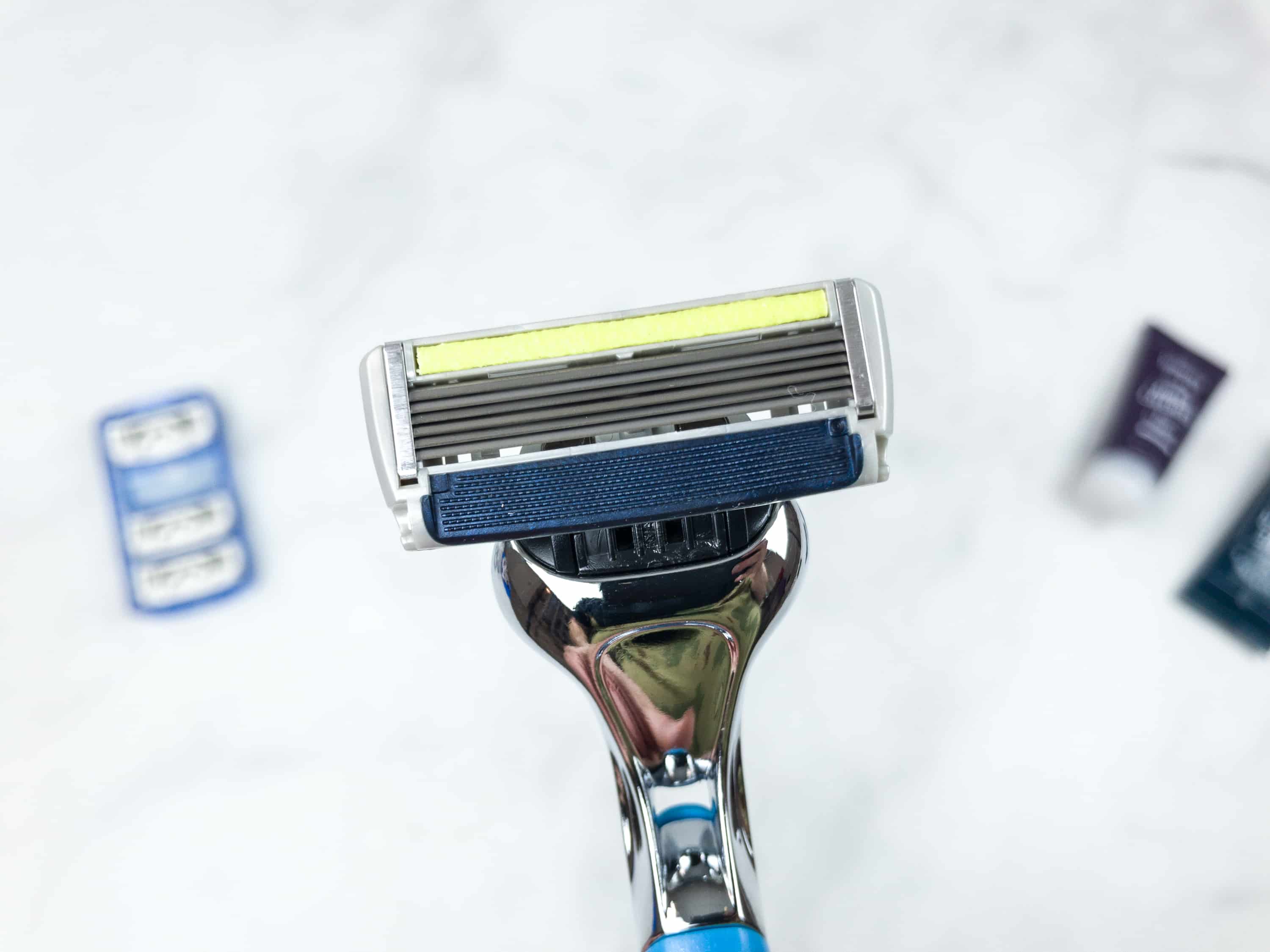 It is also easy to wash. There are little to no hair sticking at the blades. One wash and it is good as new.
It has an easy snap-on mechanism from the back when you want to change blades.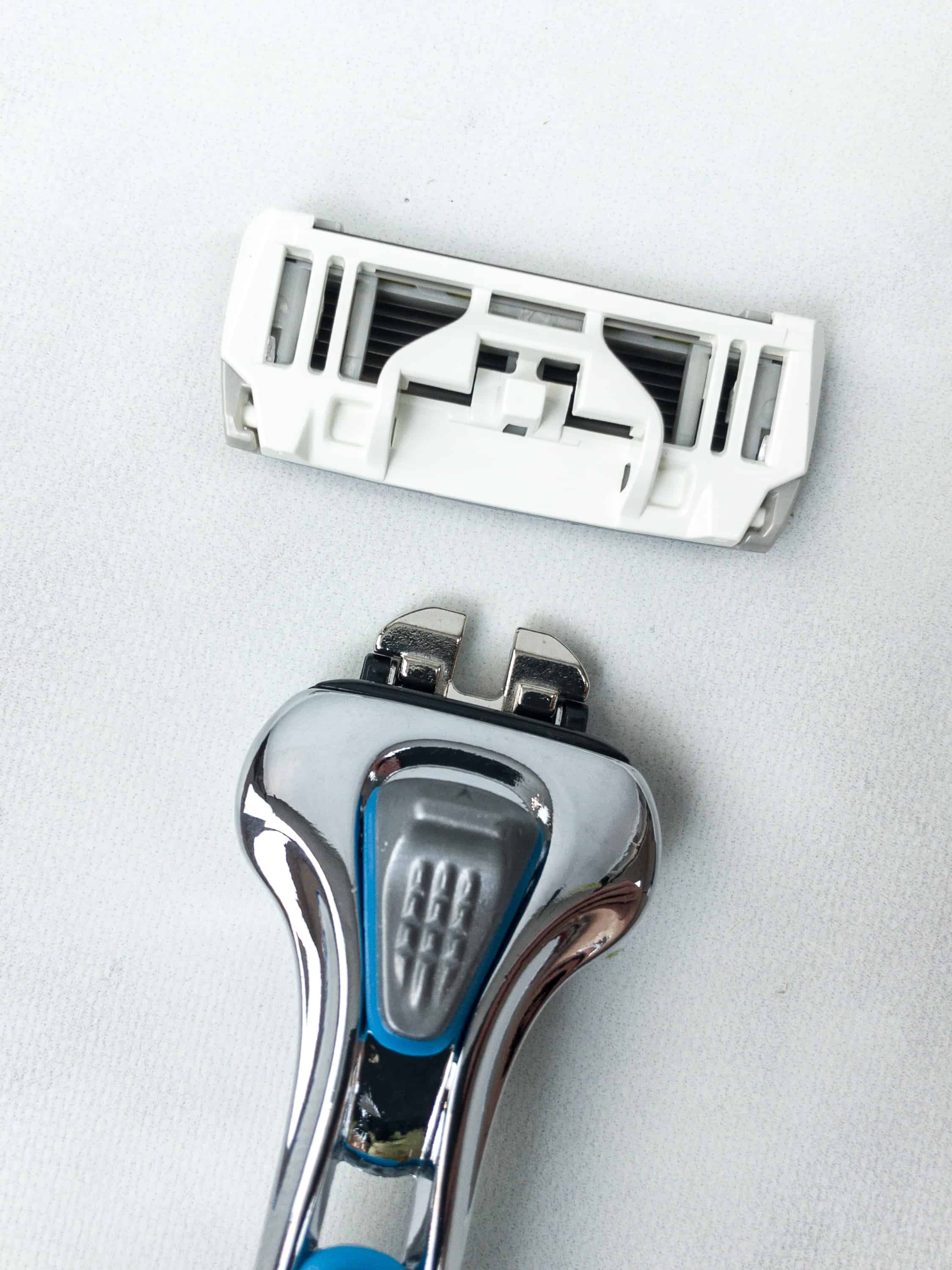 The blade pops off with a press of the thumb. A new one can be easily retrieved from the cartridge holder by simply jamming the handle into the back of the new cartridge.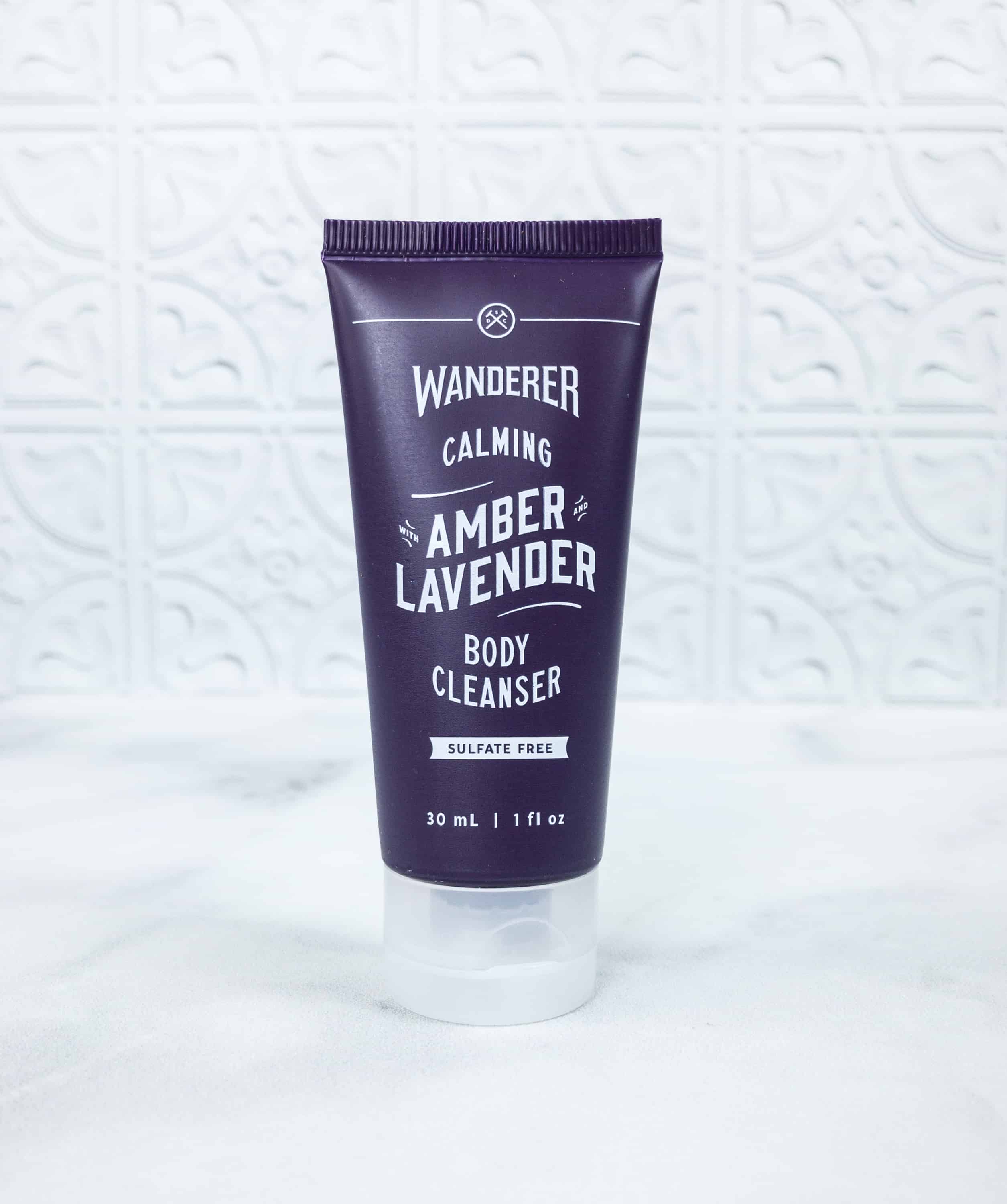 Wanderer Calming Amber Lavender Body Cleanser ($0.79) This body cleanser is vitamin-rich and has naturally-derived hydrating extracts that clean without stripping the skin. It is sulfate-free and paraben-free. No synthetic dyes too. I like the good lather it produces, with a calming lavender smell that is not overpowering.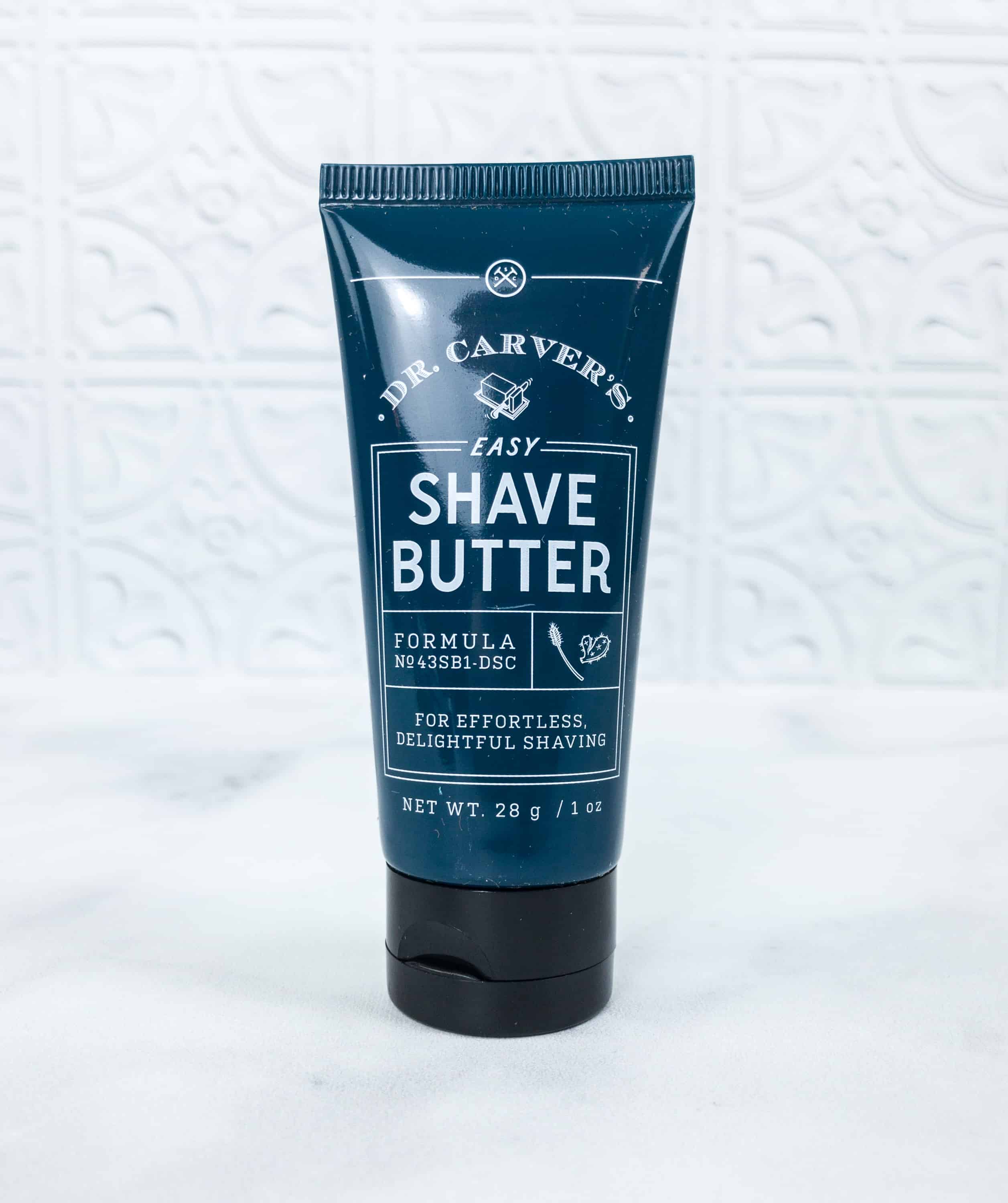 Dr. Carver's Easy Shave Butter ($1.33) A shave butter like this is useful for fighting razor bumps and for preventing ingrown hair. It is formulated with gentle ingredients that soften the hair for easy glide. Also, it won't clog the blades. The formula is transparent, so you can perfectly see what you are shaving.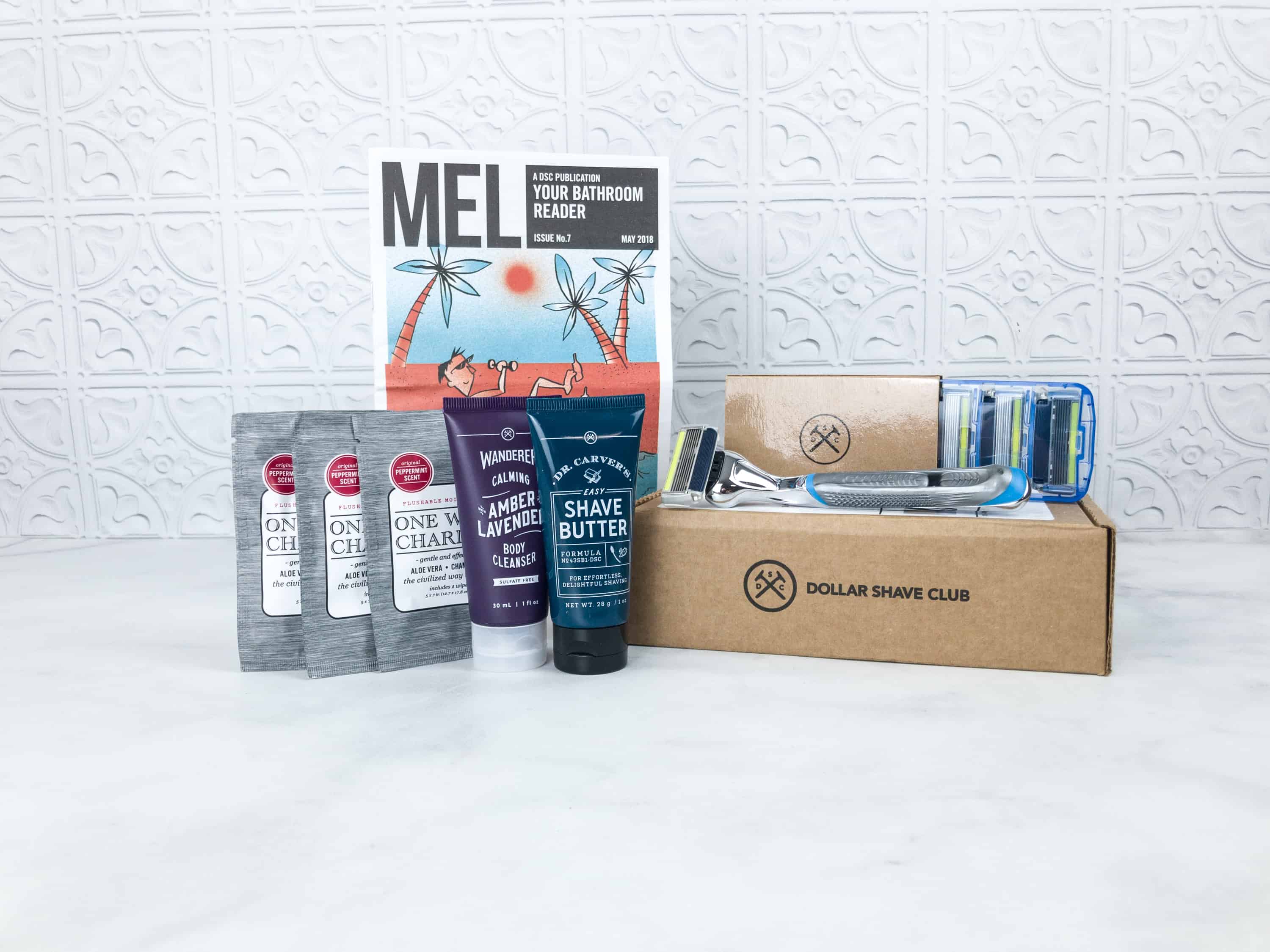 I definitely experienced a premium shave, thanks to this box. I like the addition of the magazine that offered a lot of manly information. I thought the shave products and wipes were of good quality, and I love being able to get everything I need for shaving in a single subscription.
This subscription delivers what they promise — affordable shaving supplies and super convenience. They have flexible subscription terms, which makes it easier for you to pick what suits your needs. This is a great way to simplify your grooming shopping, and it also makes a thoughtful and very practical gift idea, particularly for recently left the nest guys.
What do you think of this box?