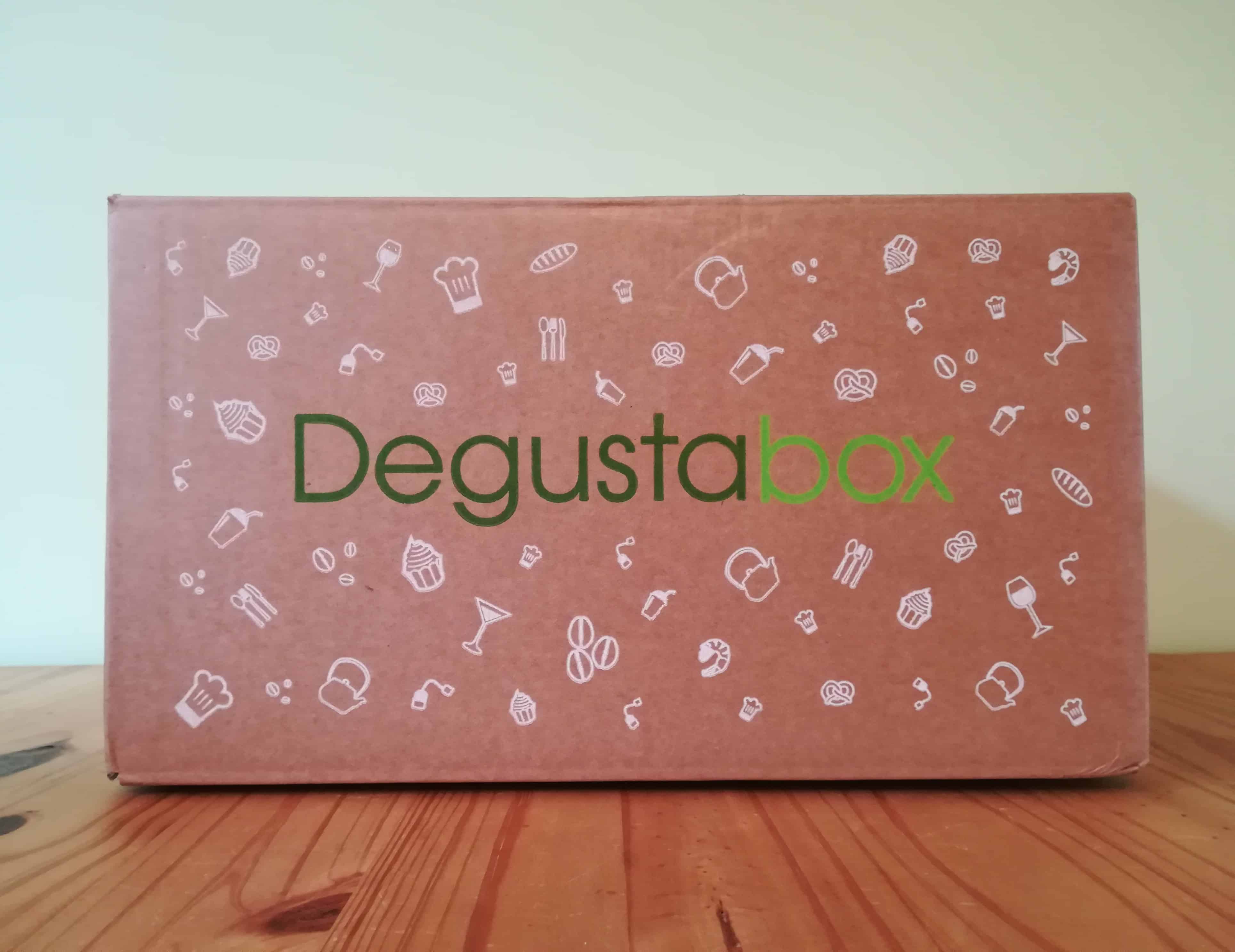 DegustaBox UK is a monthly subscription box that brings your favorite food and snacks to your doorstep. The subscription costs £12.99 per month and you'll get a box filled with 10-15 products and goodies! This box is always full of so many new things to try.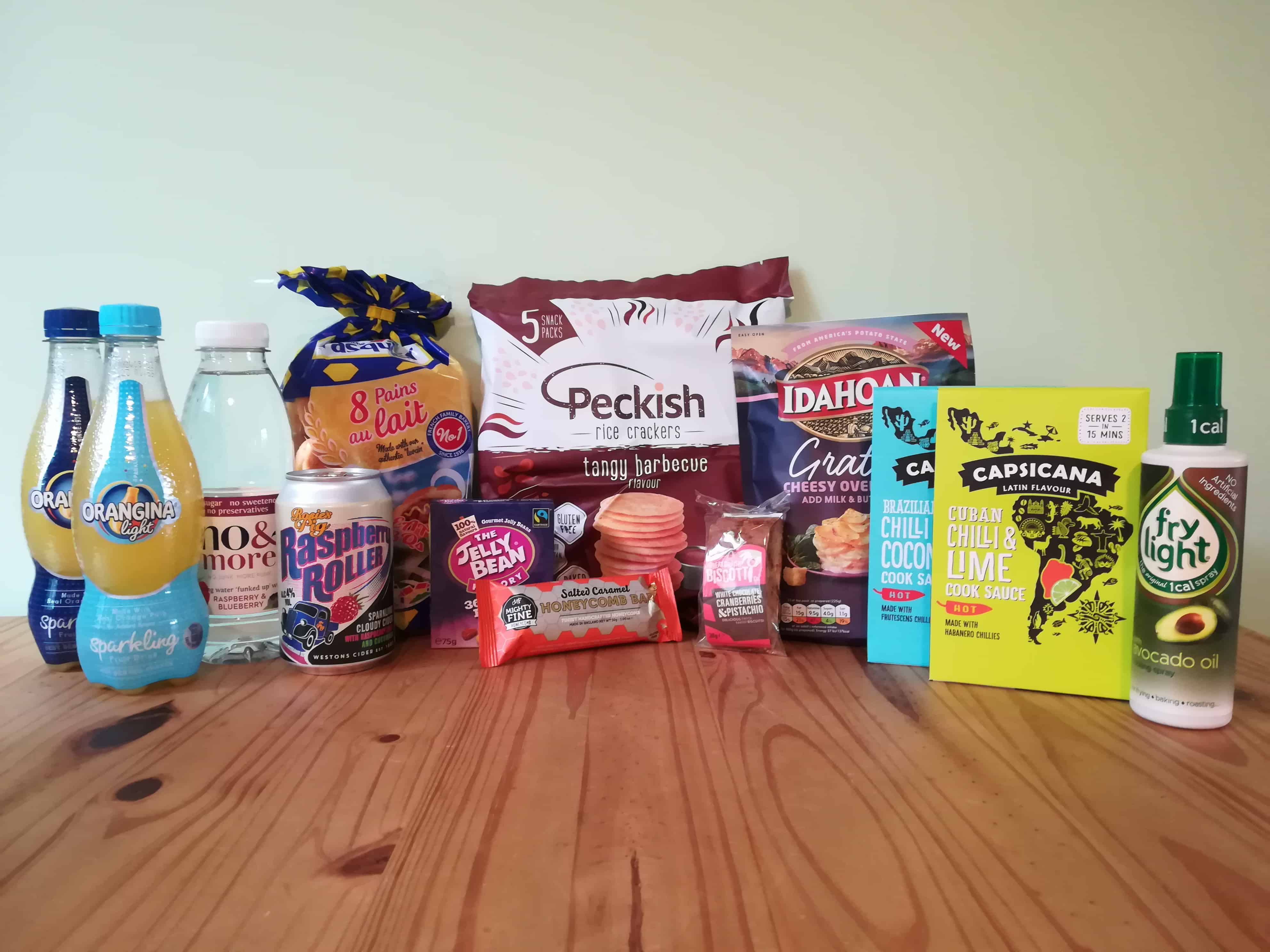 DEAL: Get your first box for £7.99, plus get free bonus item! Use coupon code HELLOSUBSCRIPTION18.
In the US but just looking for fun? Use code HELLOSUBSCRIPTION to get your first US box for 50% off! You'll also get free shipping and a free bonus gift!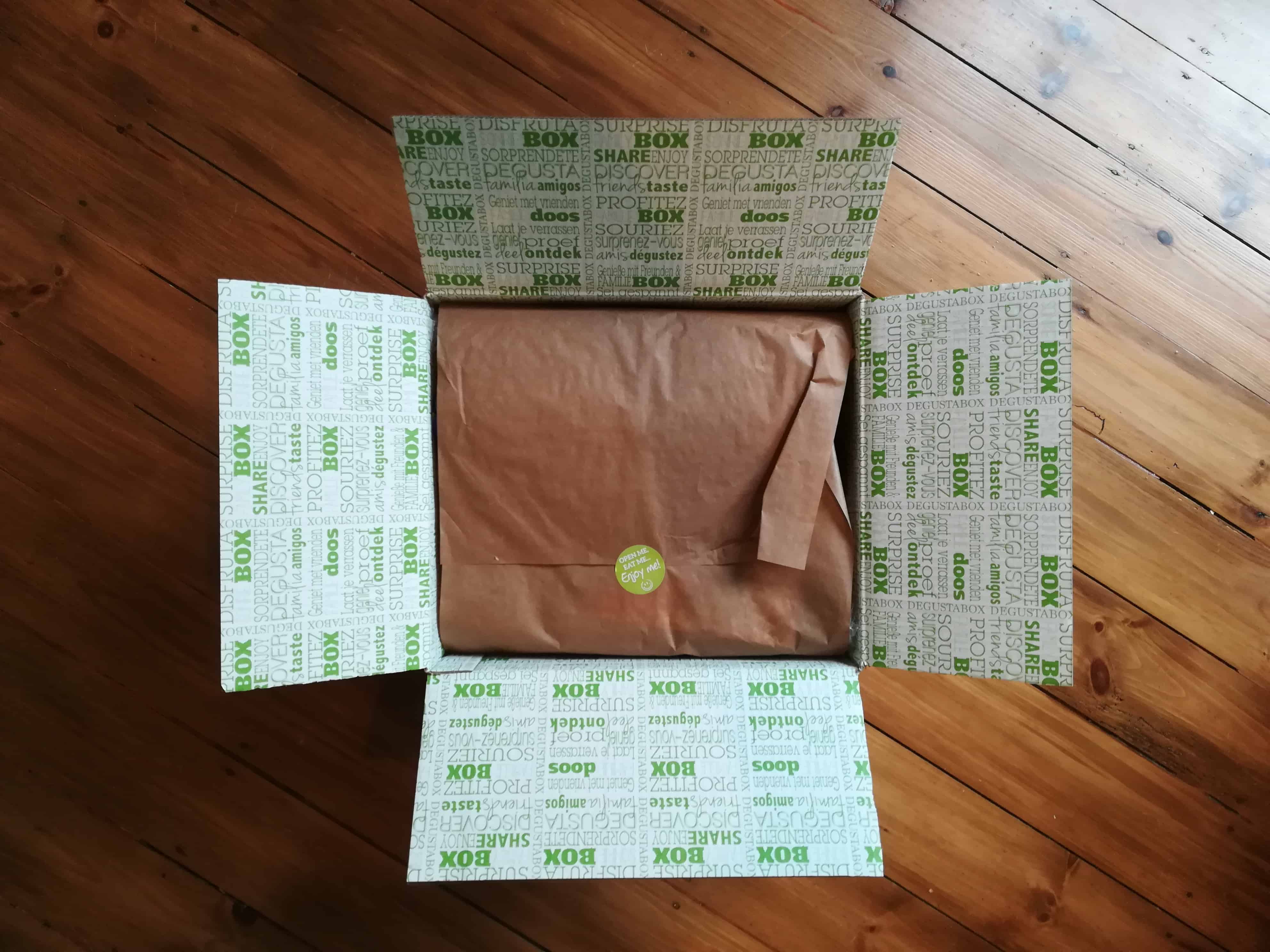 This box is really well decorated inside and out. While the outside has little food items on it, the inside is full of bright green words. Plastic wrap and brown butcher paper keep all the contents safe.
June's Degustabox is themed for the summer BBQ season. The information sheet shares details about the products, and more information can be found at www.degustabox.com.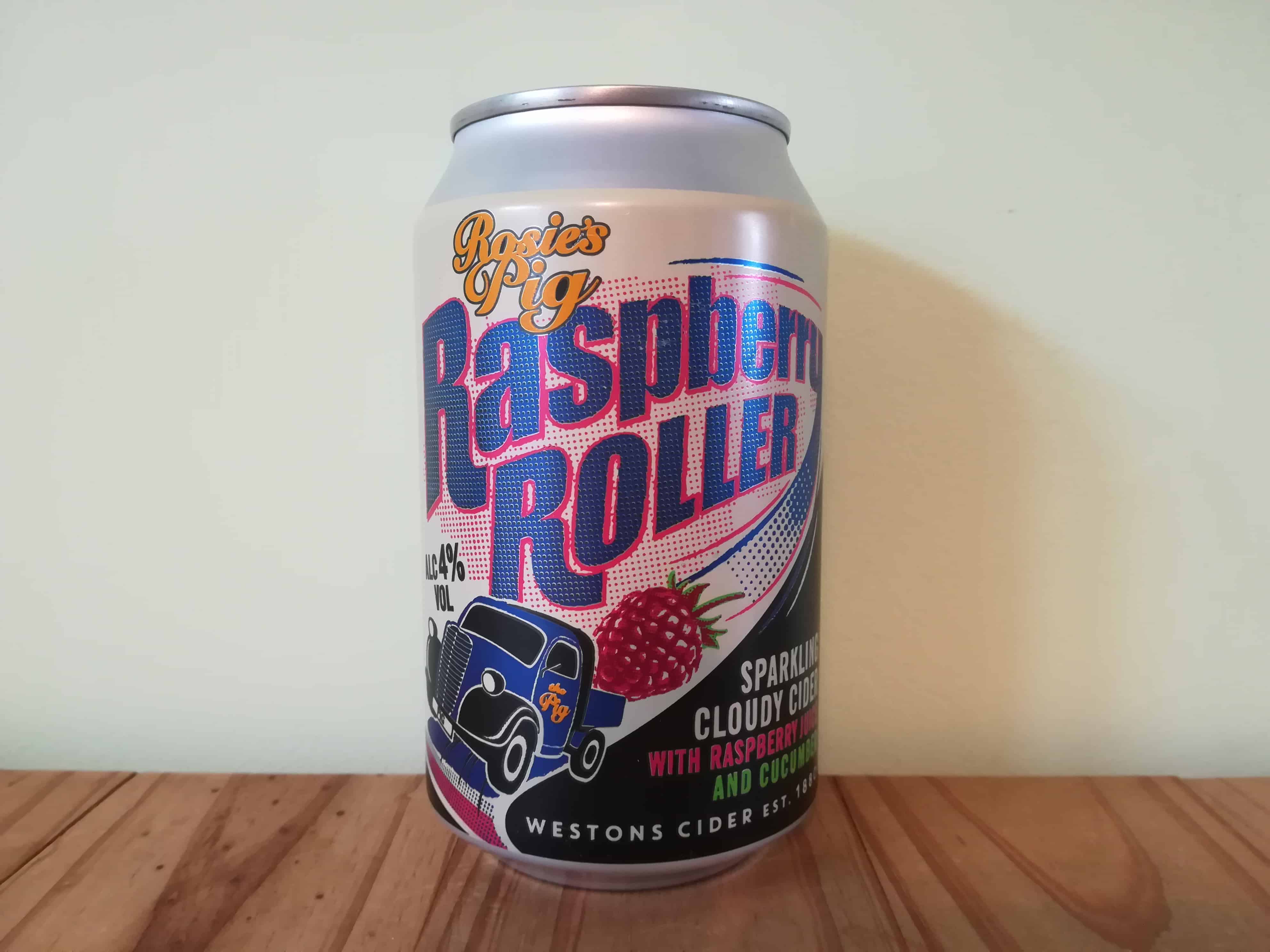 Rosie's Pig Raspberry Roller (£2.00) is a raspberry and cucumber flavoured cloudy cider.  My husband drank this and his detailed review was: 'it was fine, but nothing special'.
Frylight Avocado Oil Cooking Spray (£2.99) is a versatile spray that can be used for frying, baking, and roasting. This spray is really convenient and I use it all the time, it's become a staple in my kitchen.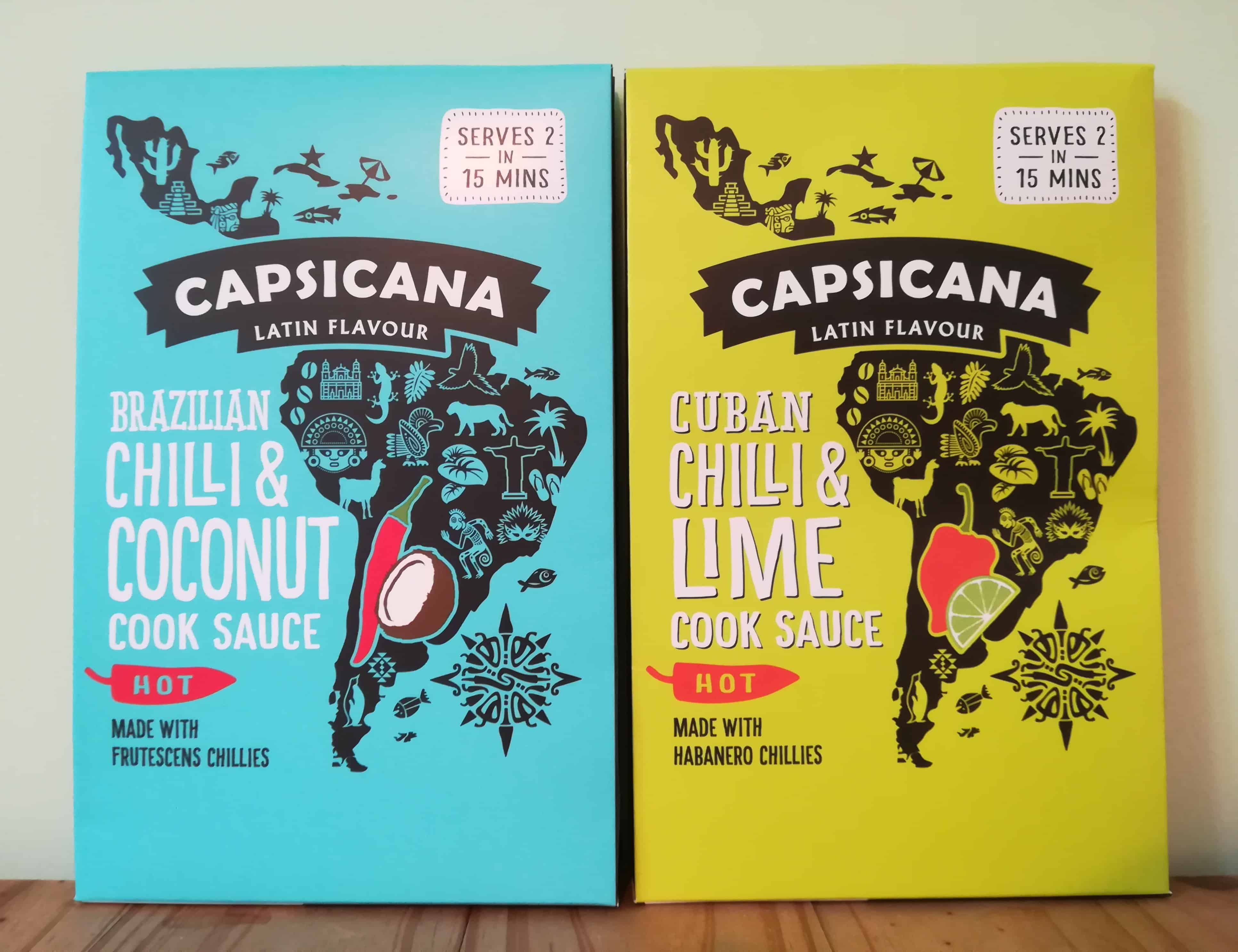 The product of the month is Capsicana Cook Sauces (2 x £1.99), a range of fajita sauces inspired by Latin American flavours. Each Degustabox includes two flavours. I received Brazilian Chilli & Coconut and Cuban Chilli & Lime Cook Sauces. Both are quick and easy to make, just saute peppers, onions and chicken, add sauce to heat and serve with tortillas and toppings. I have only tried the Cuban sauce so far. It was very tangy from the lime but I was hoping for something more bold and flavourful, especially for a sauce promising Latin flavours and featuring chillies.
Peckish BBQ Rice Crackers Multi-Pack (£1.79) are thin baked rice cracker that are gluten-free and made with rice bran oil. At first glance these look like communion wafers, but much tastier! These little crackers are light and crisp with just the right amount of seasoning. They are re great for a very light and portable snack.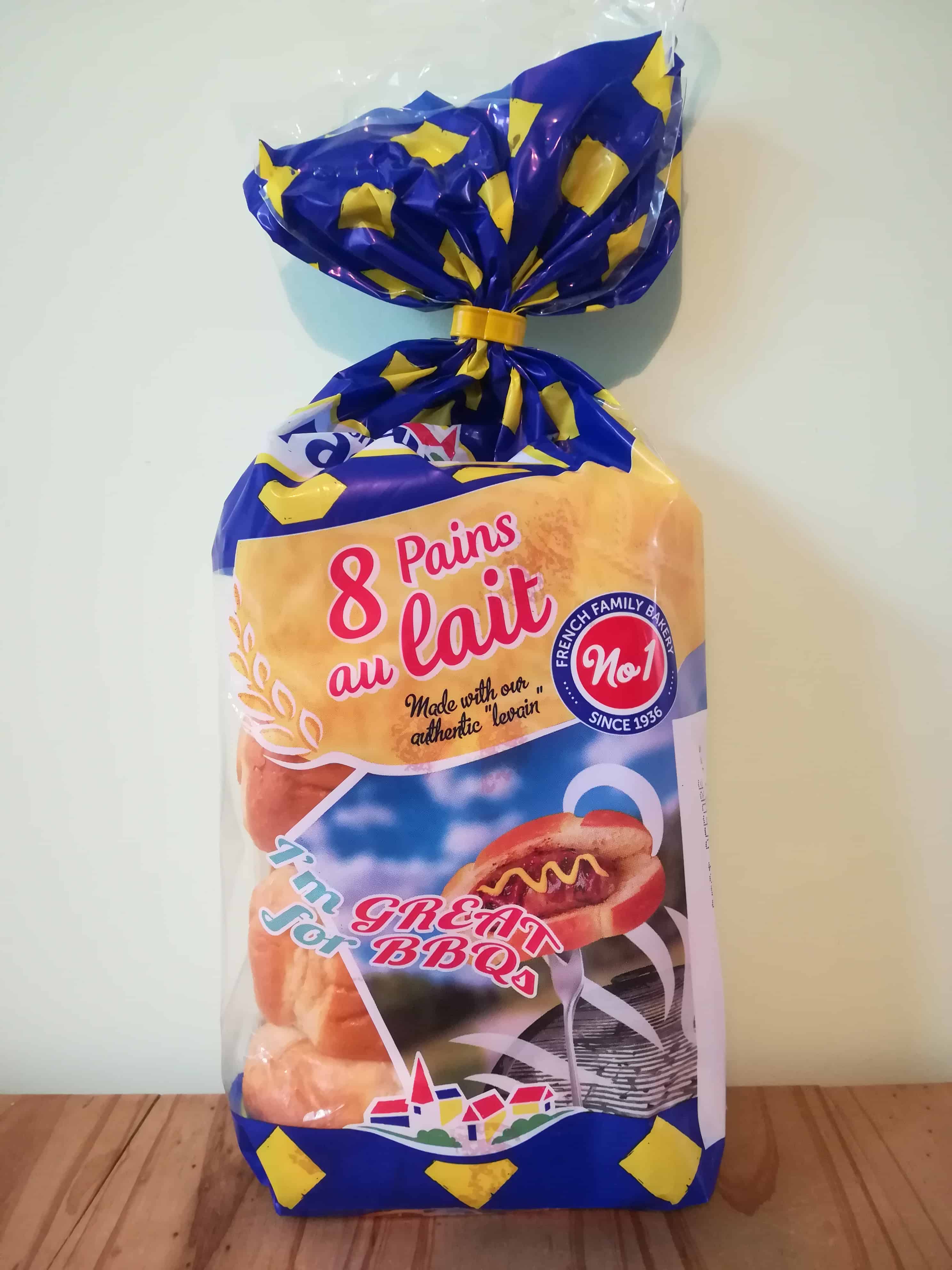 Brioche Pasquier Pains au Lait (£1.75) are little rolls which pair well with sweet or savoury fillings. As you'd expect from milk brioche rolls, these are very sweet on their own and have a great soft texture. They're super tasty.
no&more raspberry & blueberry (£1.29) is spring water with a hint of berry flavour. With no sugar or sweeteners, this beverage is a perfect alternative to plain water. I really enjoyed the mild, sweet and natural tasting flavour.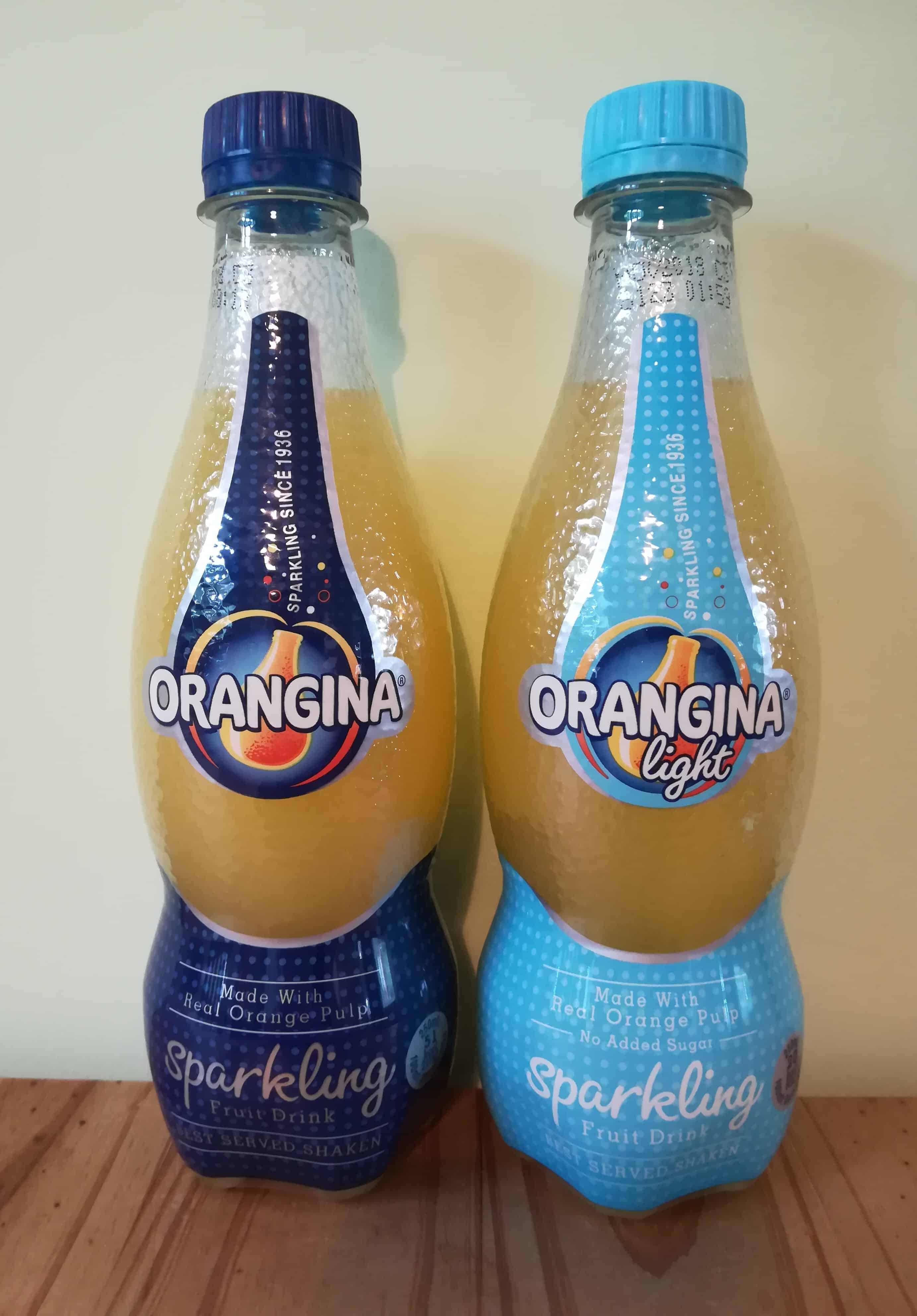 June's Degustabox includes both regular and light Orangina (2 x £1.20). This is the classic softly sparkling orange drink. It's light, refreshing and perfect for summer!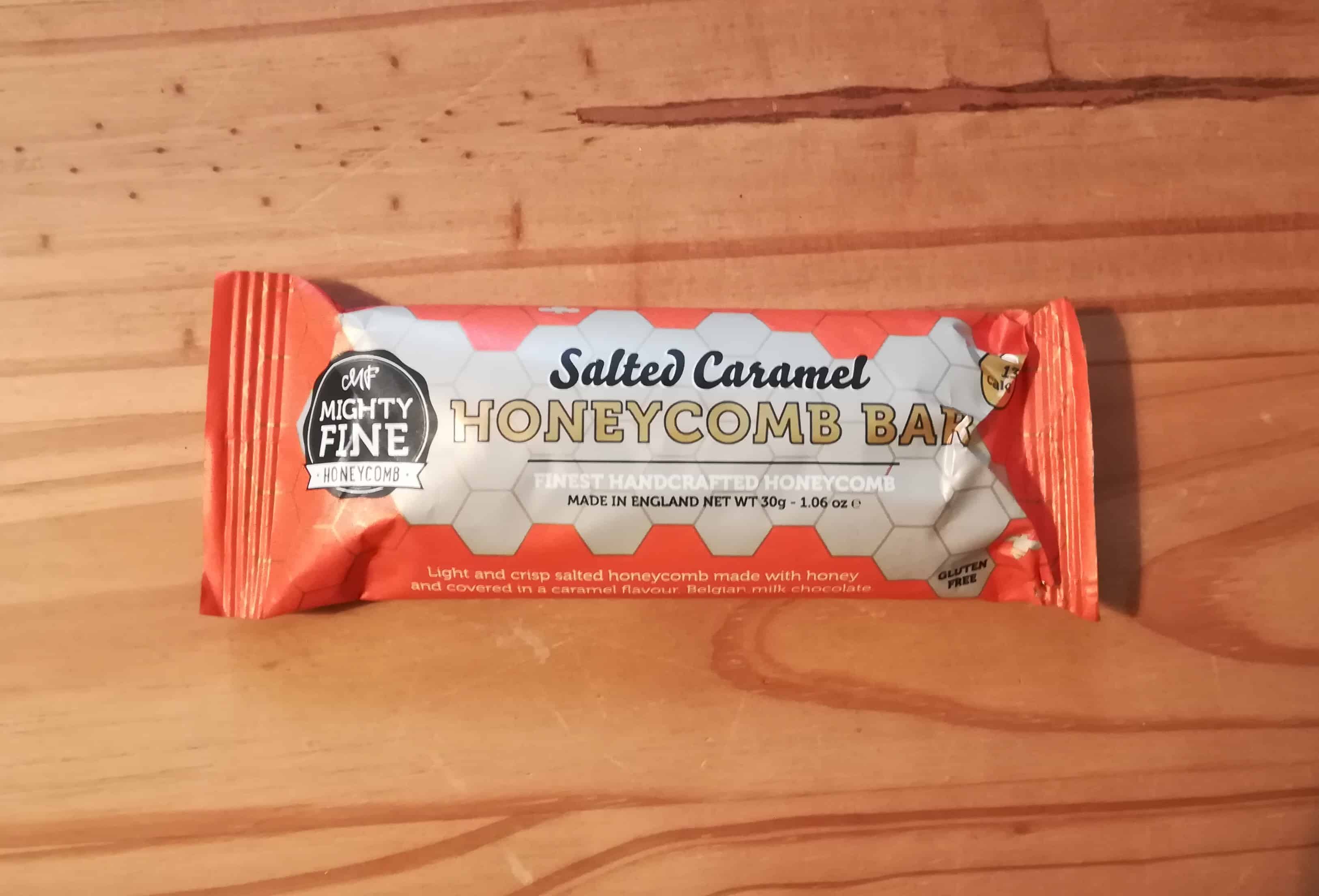 Mighty Fine Salted Caramel Honeycomb Bar (£1.00) is handmade honeycomb made with natural ingredients.
I don't usually like shop-bought honeycomb, but this was absolutely delicious. I especially love the salty kick to the otherwise sweet and crisp honeycomb.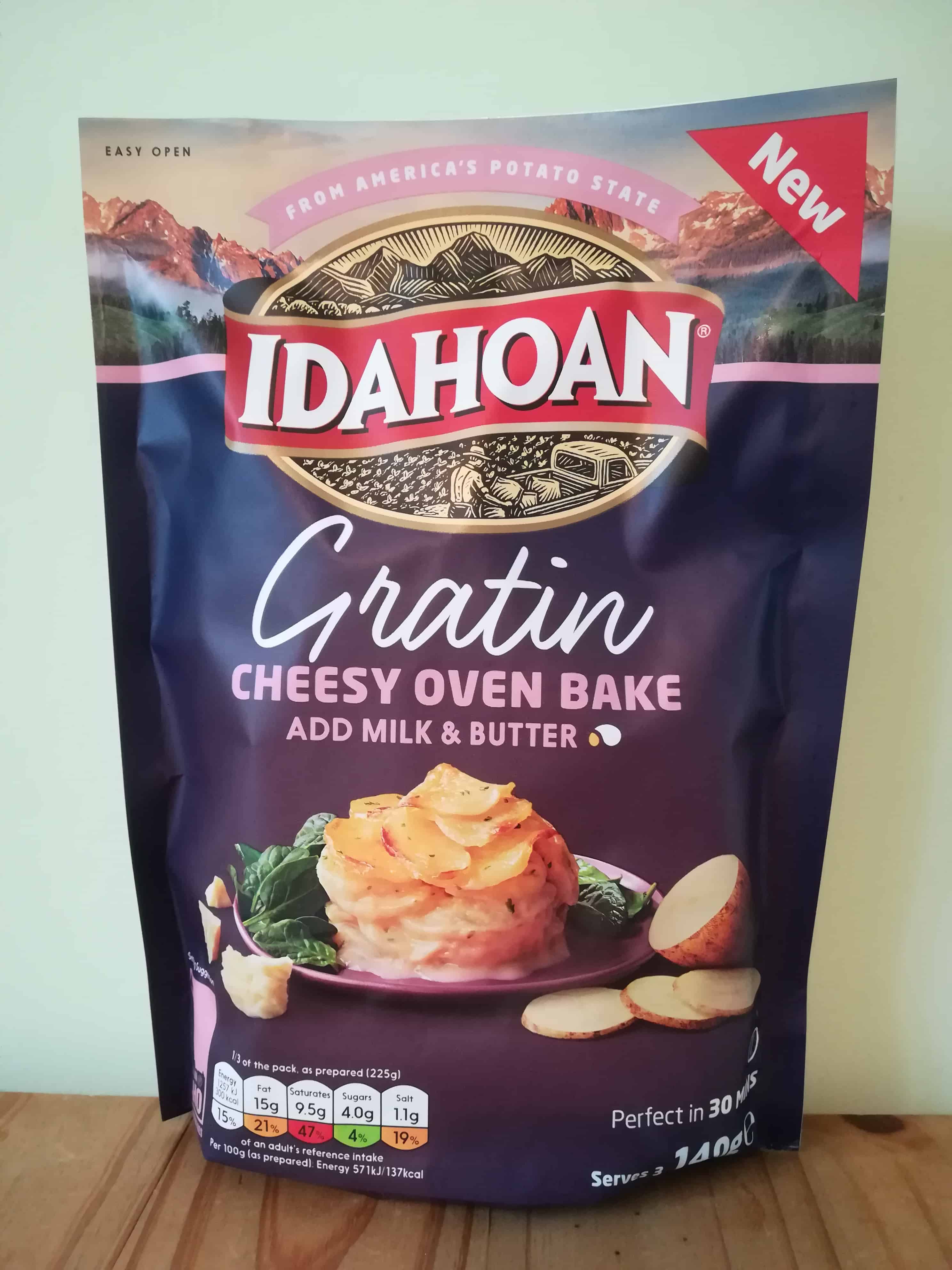 Idahoan Gratin Cheesy Oven Bake (£2.30) makes a quick and easy side dish: just empty the packet into a dish, add hot water, milk and butter, and bake.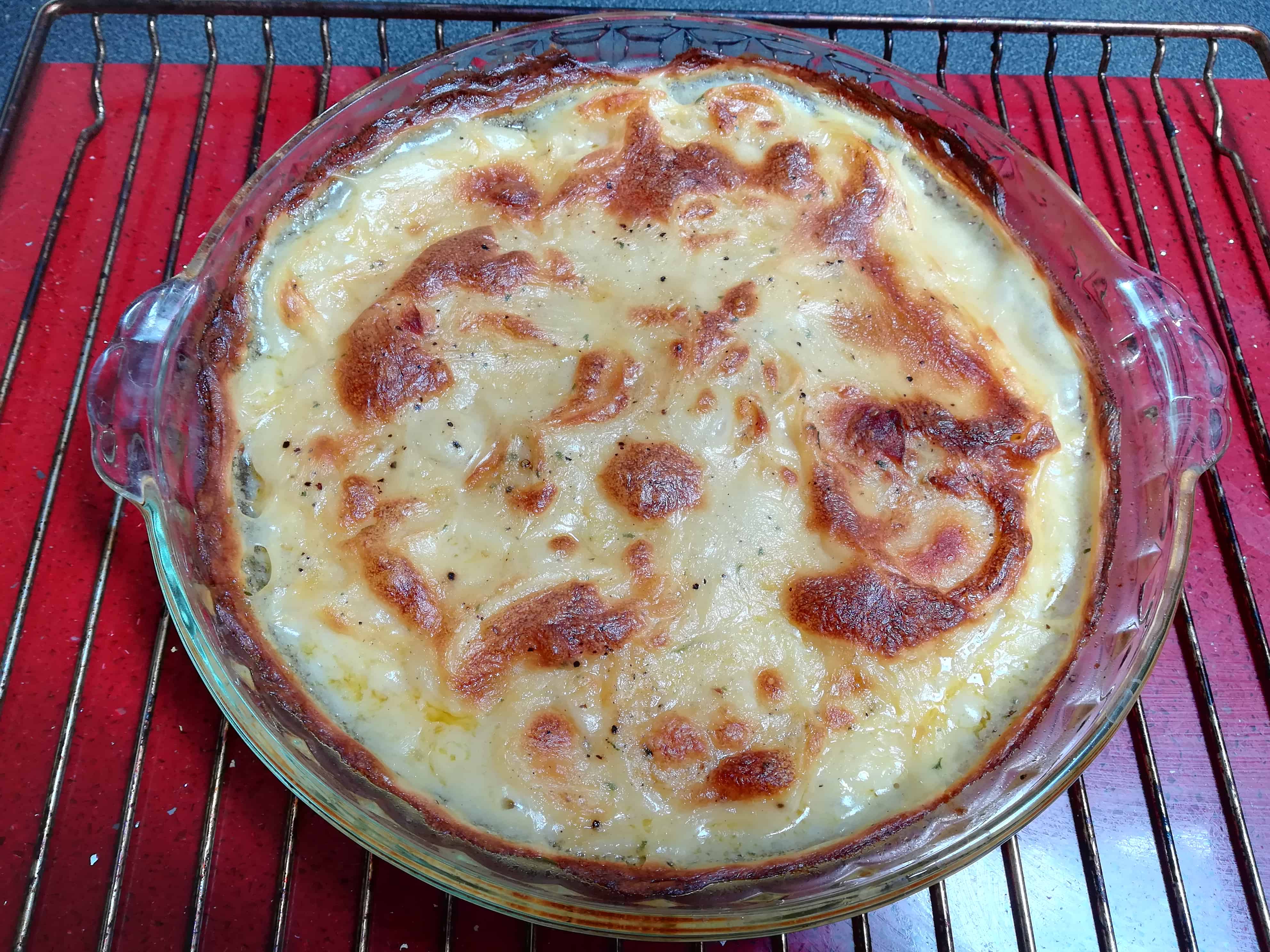 This was so yummy! Creamy cheesy, garlicky, and oh so easy to make.
The Jelly Bean Factory Fairtrade Box (£1.25) contains 36 flavours of beans made with Fairtrade sugar. These are great little gourmet jelly beans!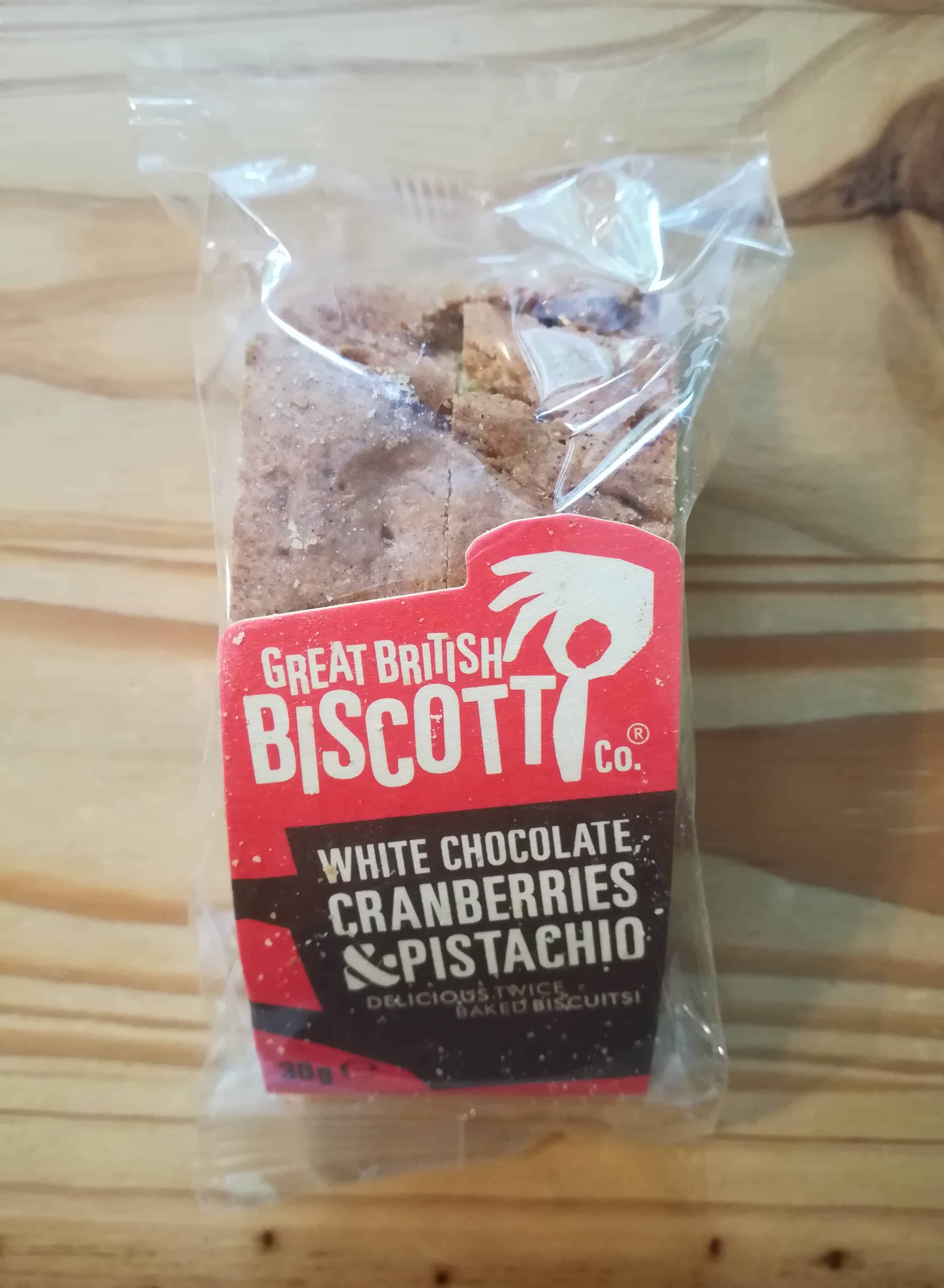 The Great British Biscotti Co. (£1.30) makes over 20 flavours of handmade Biscotti. I received the Belgian white chocolate, cranberries and pistachio flavour, which just so happens to be one of my favourite flavour combinations for biscuits.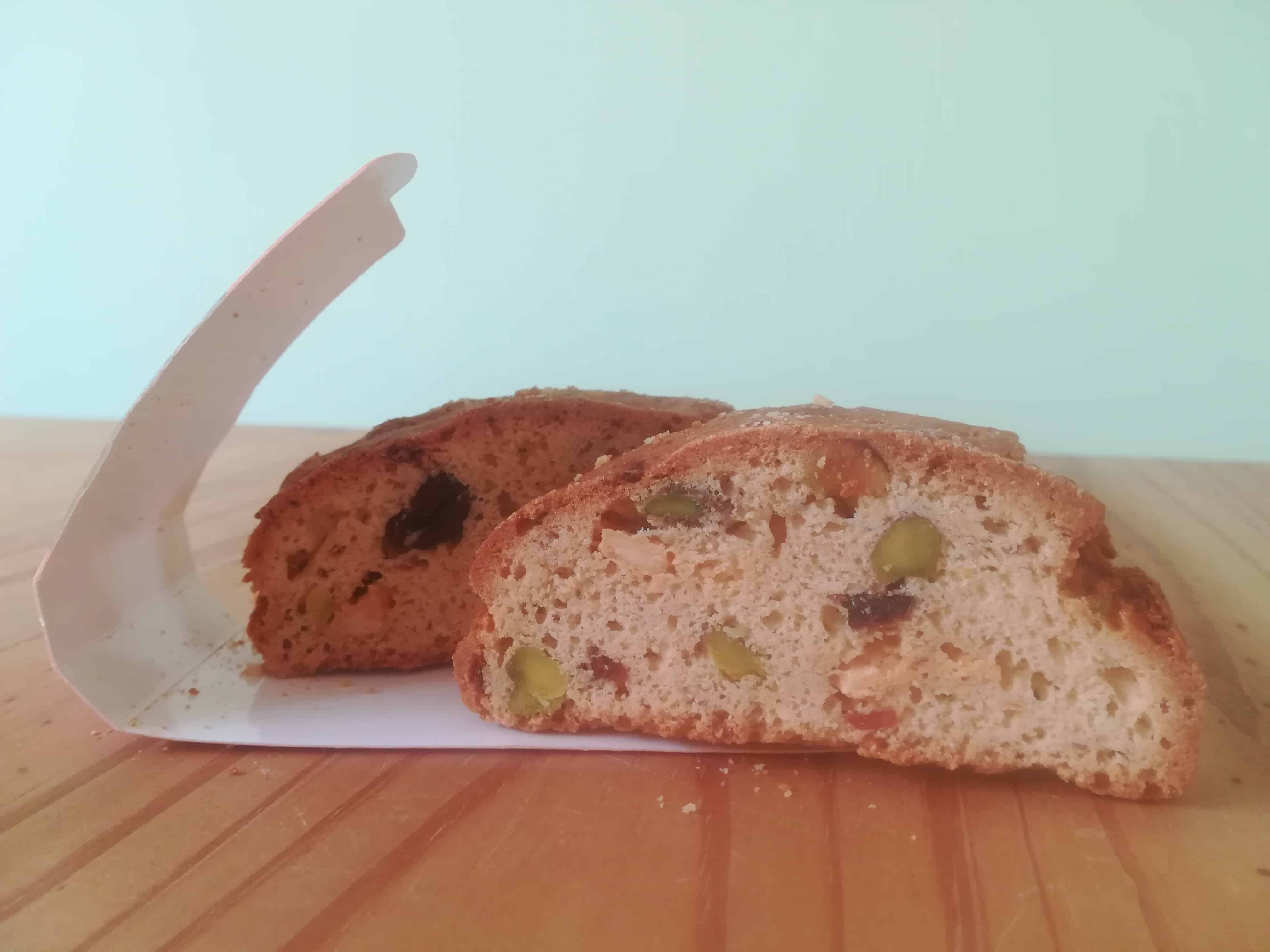 These are tasty, buttery biscotti. They're not the best I've ever tasted, but they were really nice dunked in milk.
I also received two cans of FYRE fruit drinks, which arrived in a separate package shortly after my Degustabox. These are all natural sparkling drinks with flavours of fruit and spice. The Lemon & Ginger was super gingery, while the Blueberry + Blackcurrant + Peppers + Chilli had a spicy kick. Both drinks had shockingly powerful flavours which I really enjoyed. Plus, each can has only 56 kcals.
June's Degustabox included some nice products, but my favourite surprises were the Mighty Fine honeycomb and the FYRE drinks.
Have you tried DegustaBox UK?
Visit DegustaBox UK to subscribe or find out more!