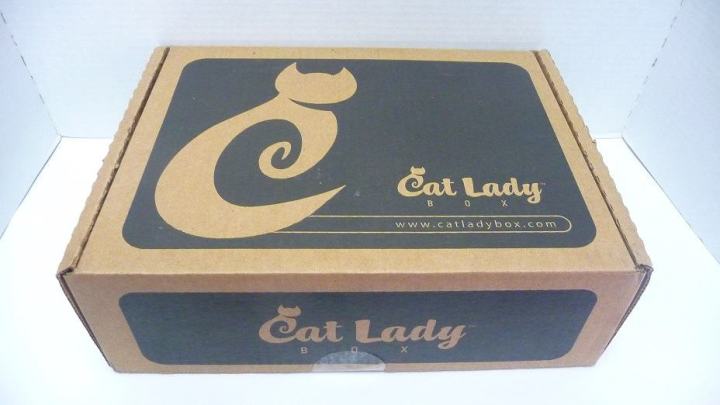 The Cat Lady Box is a monthly subscription box for those "crazy cat ladies." It is a box with cat-themed items for you and your cat, or you can order a box just for you. Each box could contain cat-themed shirts, jewelry, home decor, accessories, art, and more – all delivered in a box your cat can keep.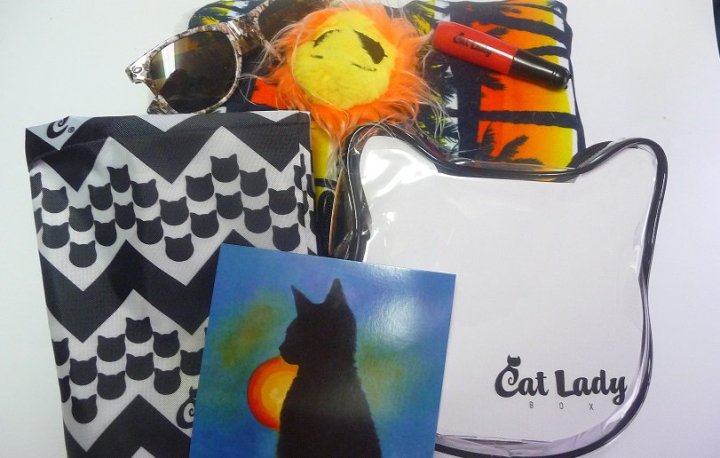 This month's box theme is Sun's Out, Purrs Up.

TIP: Looking for a coupon code? Subscribe to notifications for CatLadyBox in the directory to get an email when the next one is released!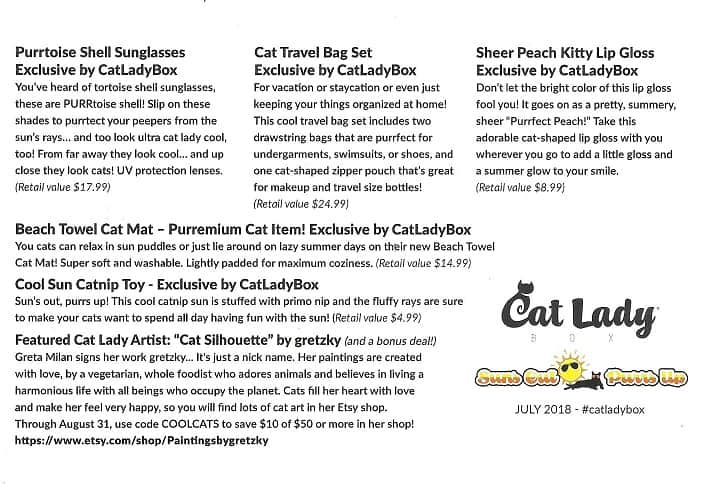 Each box comes with an insert to tell you what's in the box.
Let's see what treats we received this month!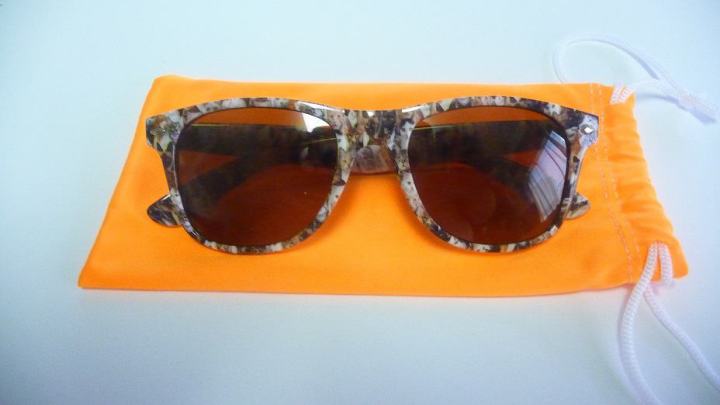 My first item is a Purrtoise Shell Sunglasses ($17.99). I know you have heard of tortoise shell sunglasses and these sunglasses are the purrfect cat version of those. They have the multi-cat print seen in previous boxes on the socks and purse. You know what… My assemble is almost complete. They have UV protection lenses and will make you look "catlady" cool! They also have a nice little carry case.
In this month's box was a Cat Travel Bag Set ($24.99). It can be used for vacation or a stay-cation. This set includes a clear carry case and a drawstring bag. you can use the clear bag to carry make-up, meds or other toiletries. Whereas you can use the drawstring one for shoes, swimsuit, or towel. I will be getting plenty of use from these this summer as I have many trips to the springs planned.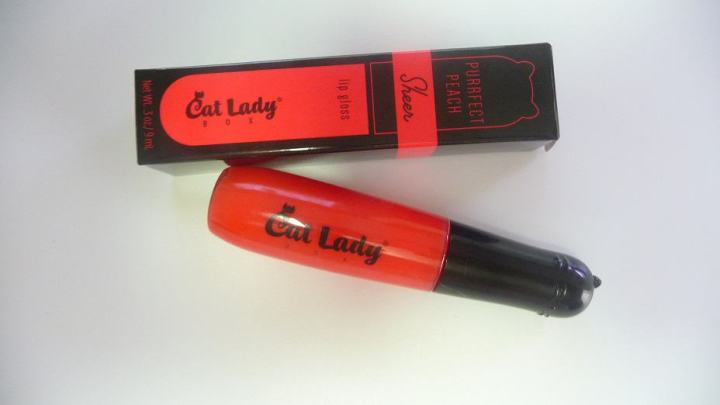 My next item is a Sheer Peach Kitty Lip Gloss ($8.99). Whether you are relaxing on the beach or getting ready for that next summer BBQ, you will look great with this lip gloss. I like the rich red color and the kitty shaped container.  I don't typically wear red but I do like this shade.
Ginger received new toys for the summer. She received a Beach Towel Cat Mat ($14.99) and a Cool Sun Catnip toy ($4.99). Ginger was thrilled to see her new beach mat. She took to it right away. As always, Ginger loves hunting down the catnip toy in the box. Below you will see her enjoying both items.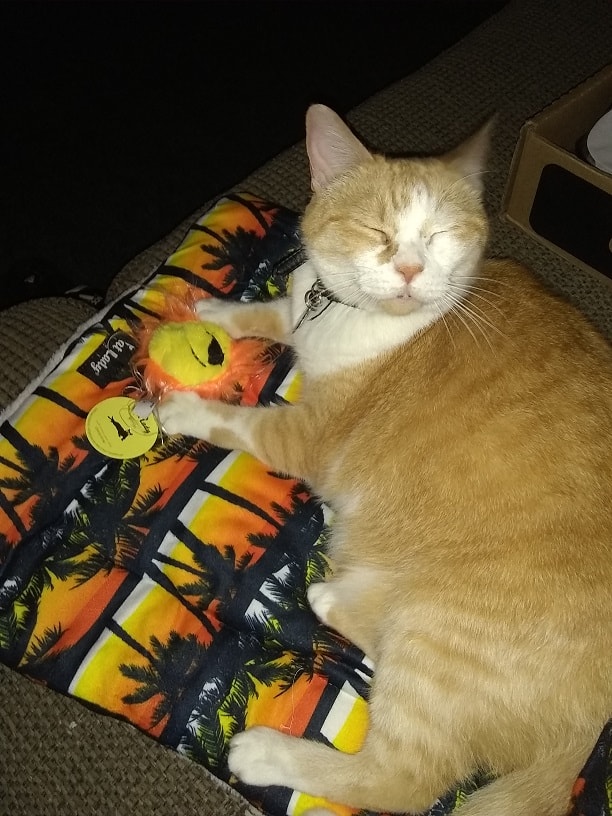 Ginger says "2 paws up." She hasn't stopped using her mat since day one.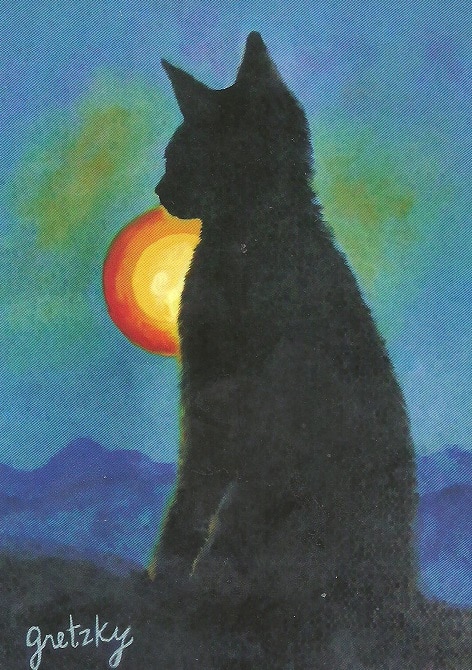 On the back of the insert card is a Featured Cat Lady Artist. This month is "Cat Silhoutte" by gretzky. Ms. Greta Milan signs her work with the nickname gretzky. She is a vegetarian and whole foodist who adores animals. I love this artwork. It makes me feel like the cat is reflecting on its relaxing day at the beach just as the sun is setting. What do you see or feel?
Just one last thing: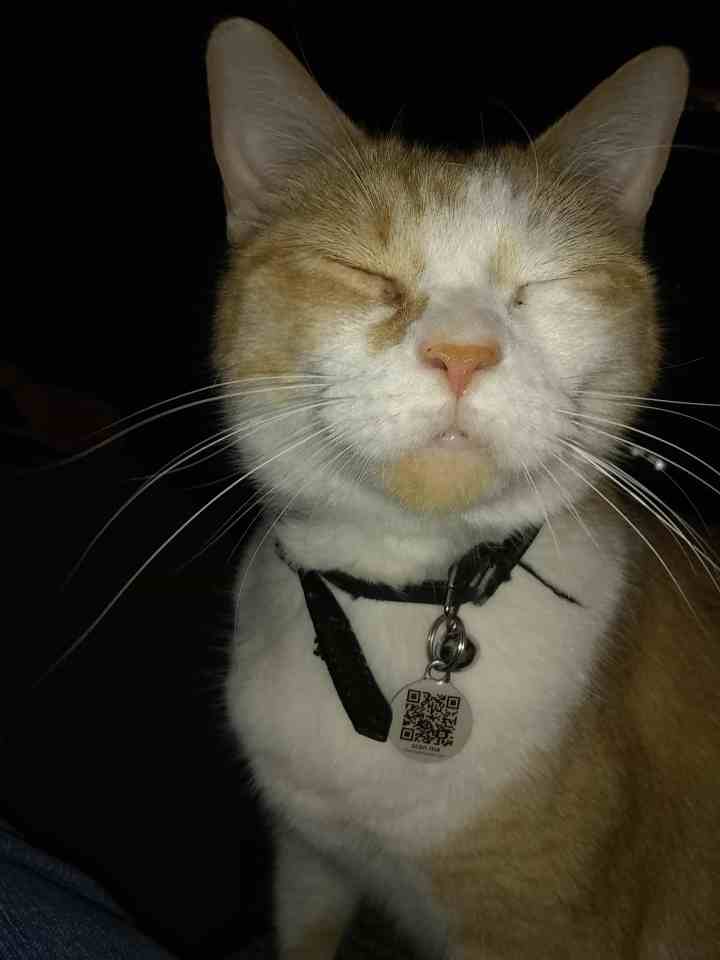 Ginger wanted to thank CatLady box for all her awesome toys and wants to tell everyone to have a great and safe summer. Remember, do not leave your pets in vehicles. The heat is very bad for them. Keep yourself and your fur baby plenty hydrated. Oh yeah, just one more thing… KEEP SMILING!!!
What do you think of this month's box? Does your cat give 2 paws up?