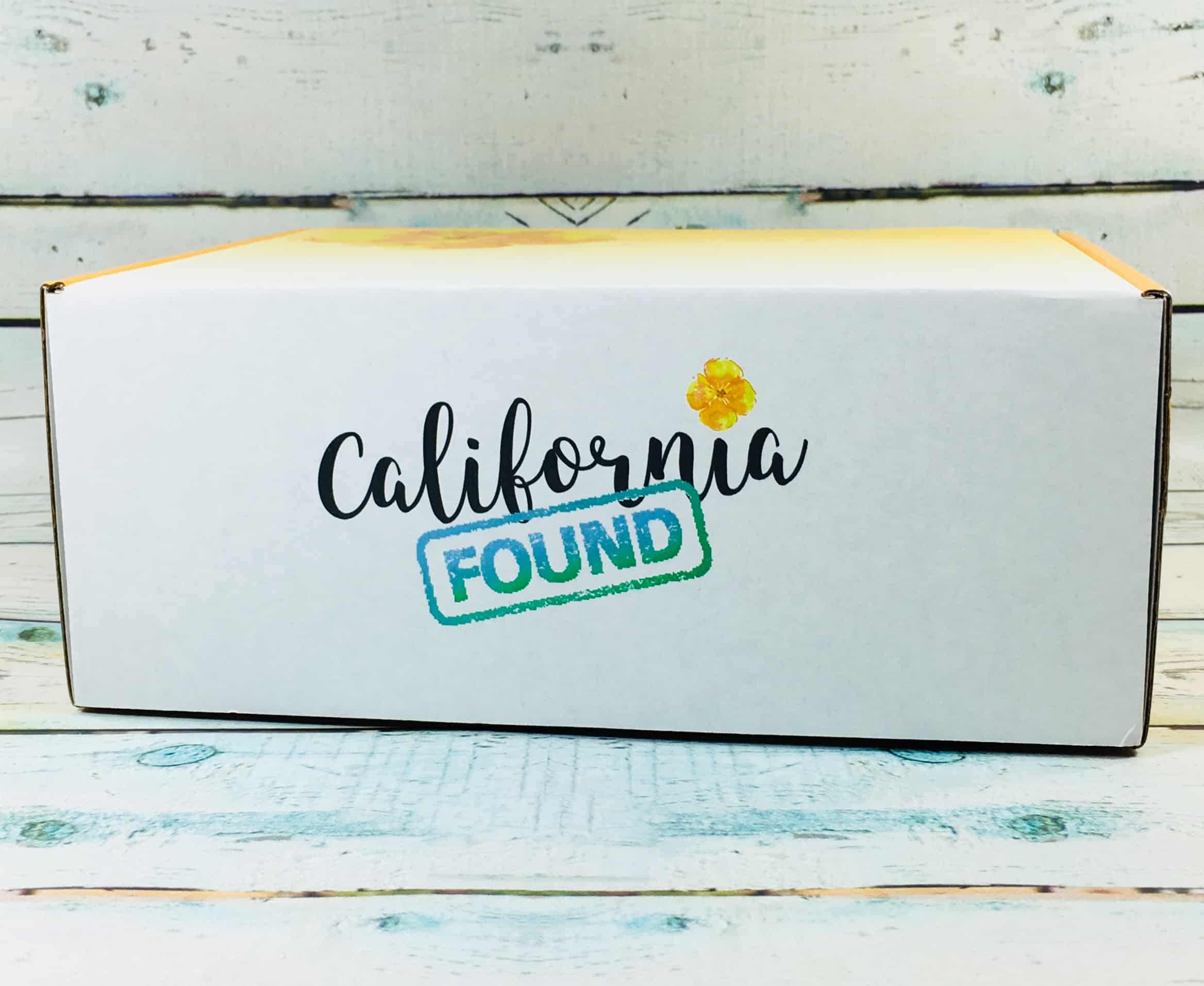 California Found is an awesome monthly subscription box that delivers the best of The Golden State, directly to your mailbox! Each box is $49, but has a value of $90+! What will you find in your box?
Once a month, our subscribers experience the California lifestyle through a box filled to the brim with natural spa & beauty products, locally sourced gourmet treats, beautifully crafted home goods, and infinitely wearable jewelry. Each box tells the story of five to seven California makers through their products and an individual notecard dedicated to each one. Every beautifully packaged delivery reflects the laid back, stylish, uniquely chic attitude that is California.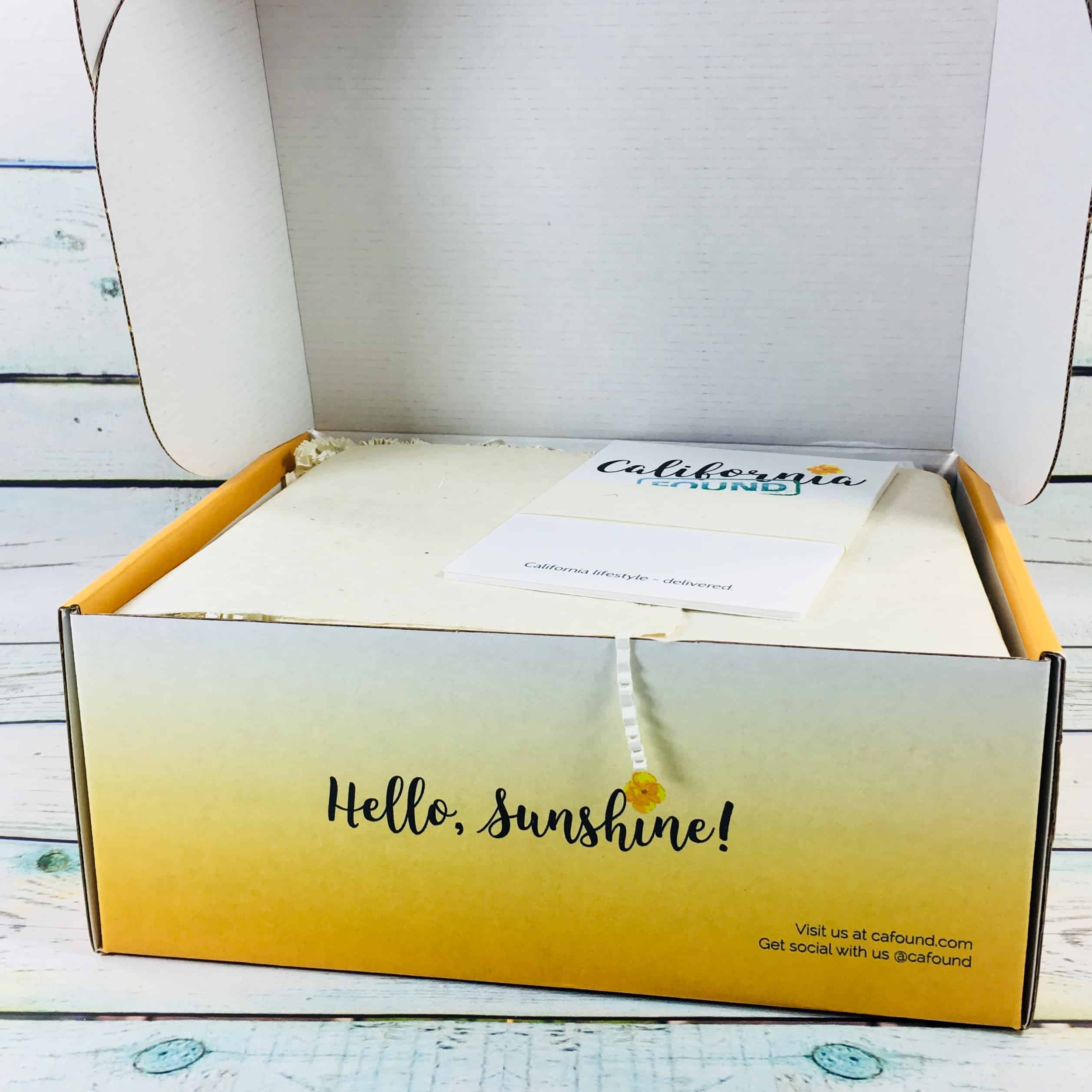 Hello, sunshine!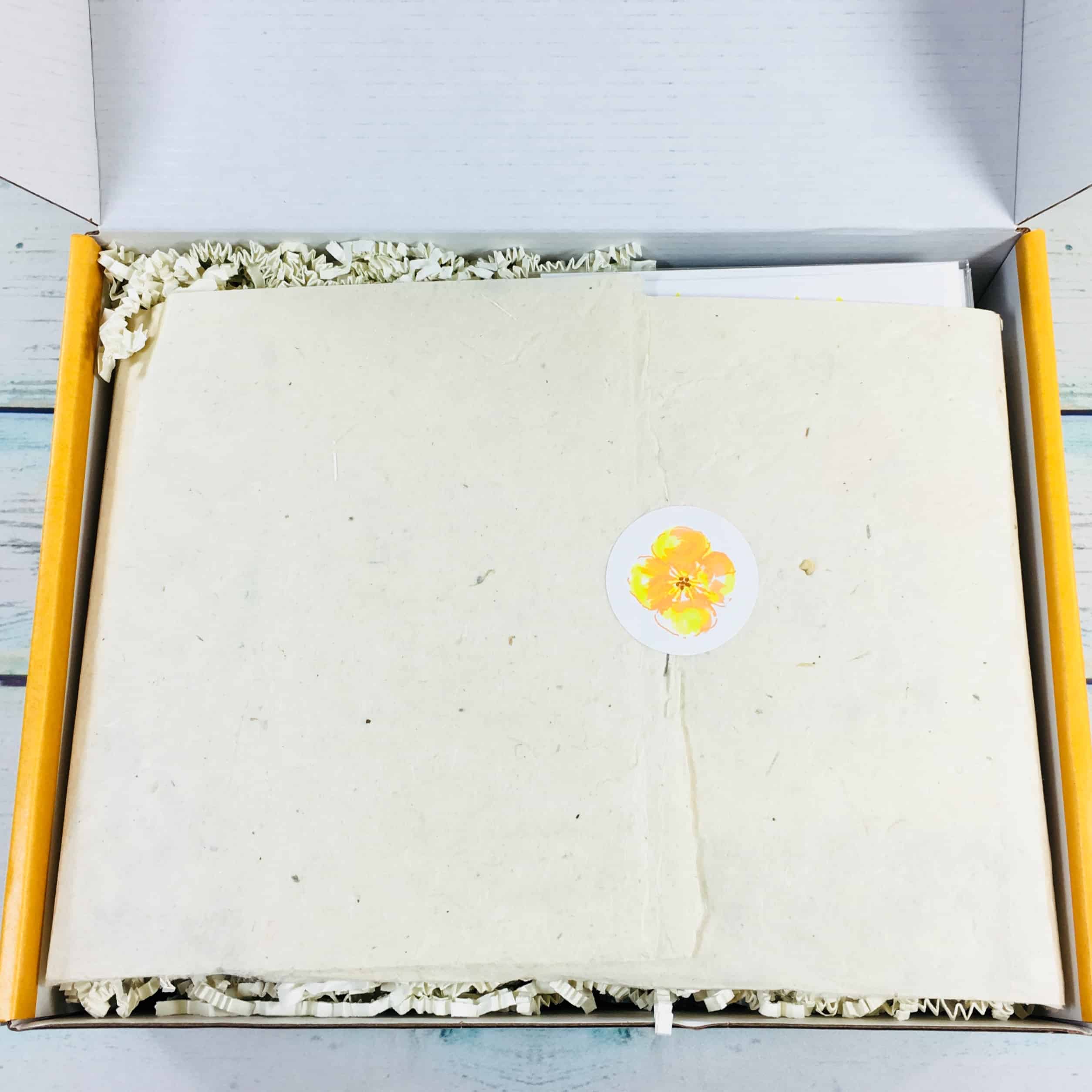 The presentation is always on point with this box and this paper is embedded with wildflower seeds!
DEAL:Get free shipping on your first box of a monthly or 3-month subscription! Use coupon code HSFREESHIP. Valid for new members only.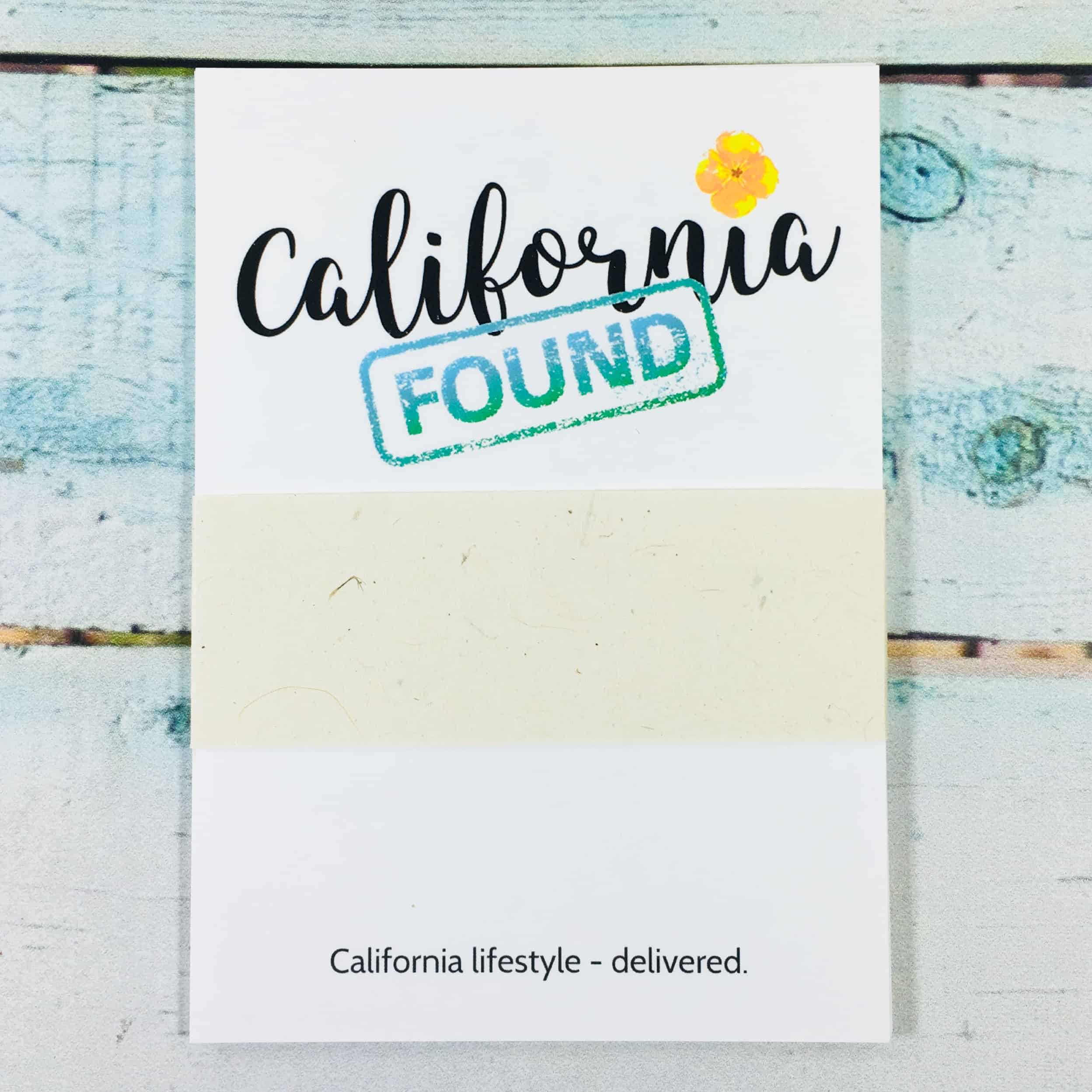 I found a set of cards – one with an introduction to the current box, and one for each of the vendors featured in this month's box. The bundle was secured with more seeded paper.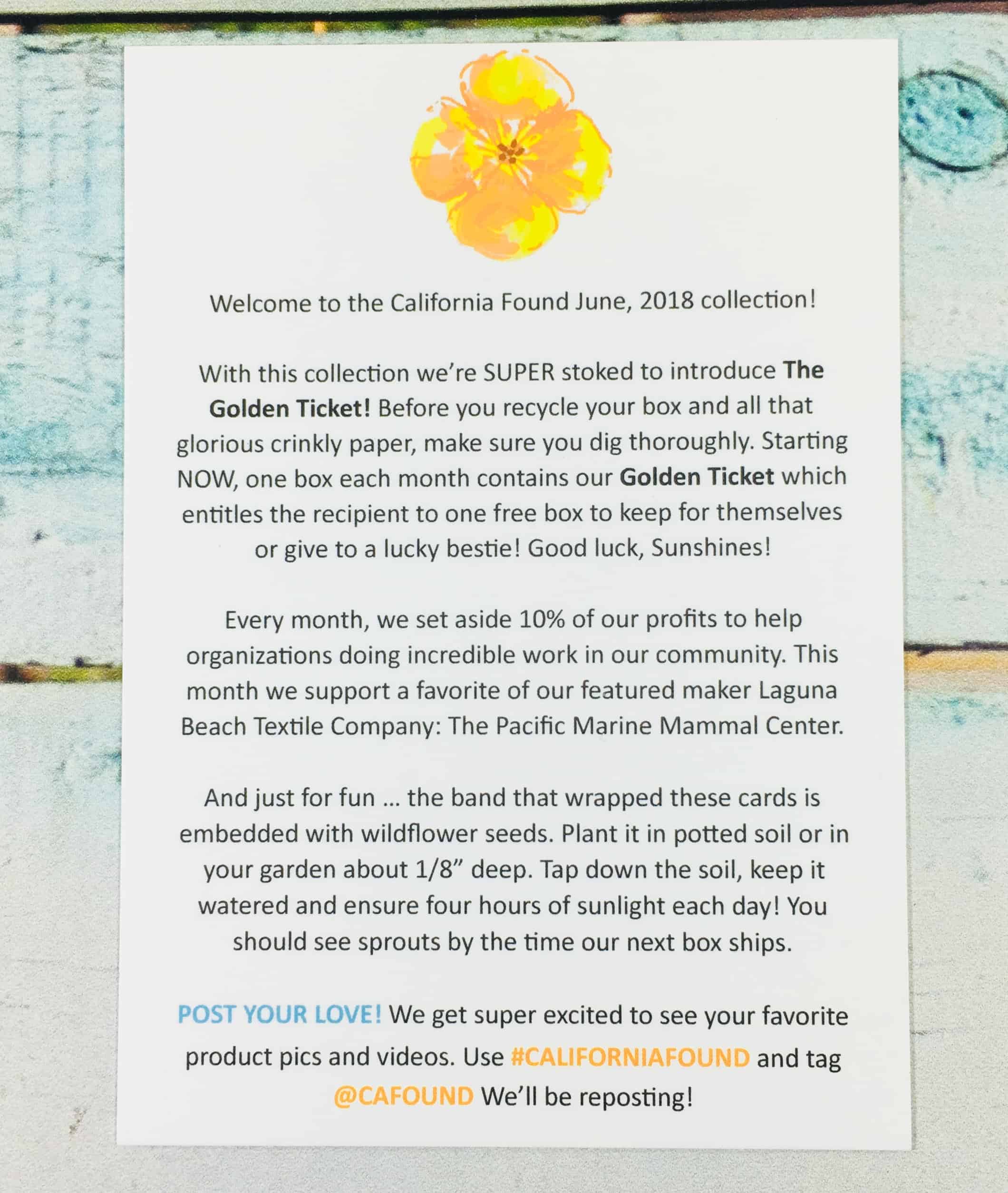 New this month is the presence of The Golden Ticket, which seems appropriate for a box coming from The Golden State! One box each month will contain a special ticket that will entitle the subscriber to a free box for themselves or for a friend. Also, California Found gives 10% of their profits to charitable organizations and this month the chosen charity is The Pacific Marine Mammal Center.
My items were snuggled into their paper squiggles and were kept safe on their journey.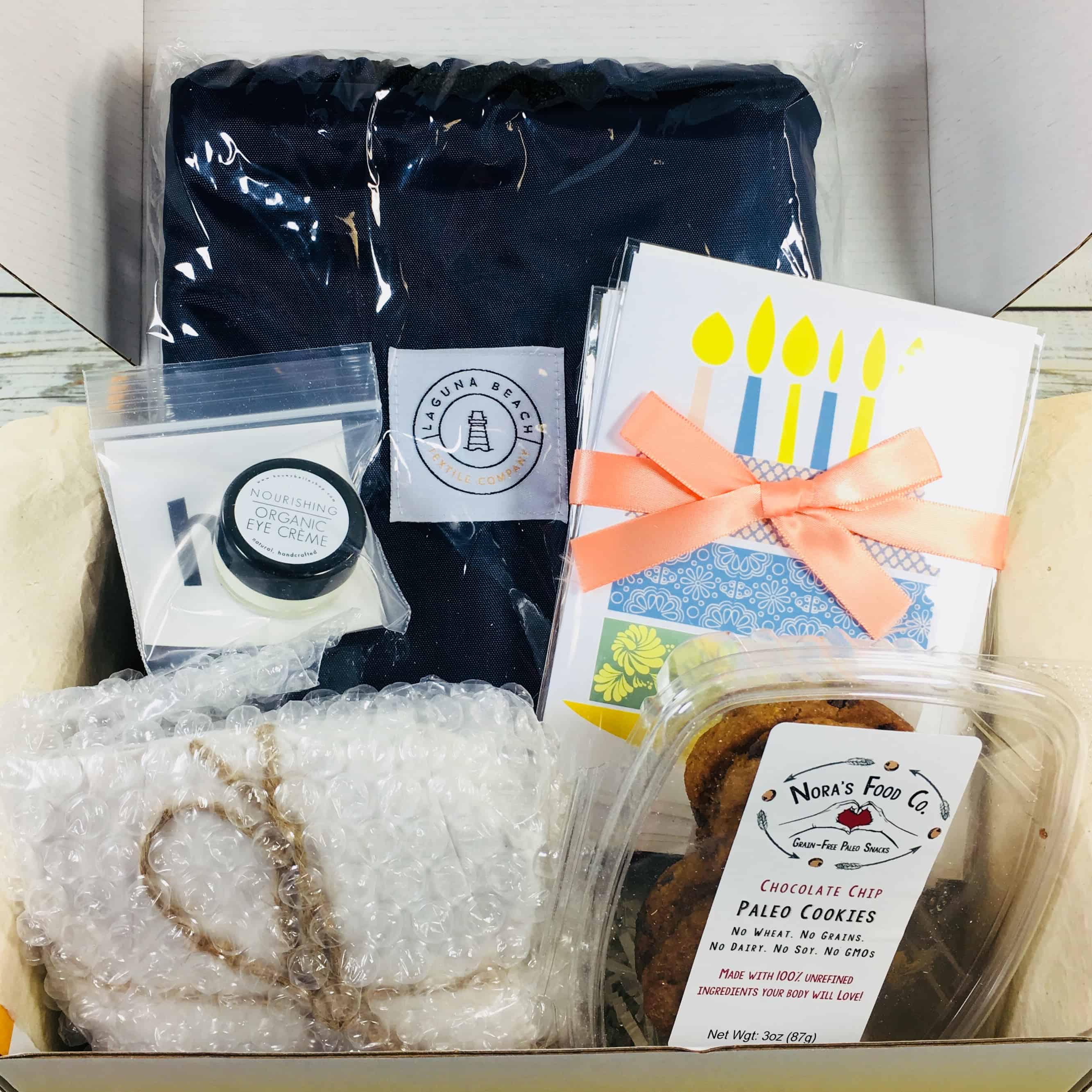 Everything in my June 2018 California Found box! I was born and raised in Southern California and get so excited when I receive this special box from my wonderful home state!  Sorry if I'm running a bit behind on my review, I just spent a week visiting, where else, California!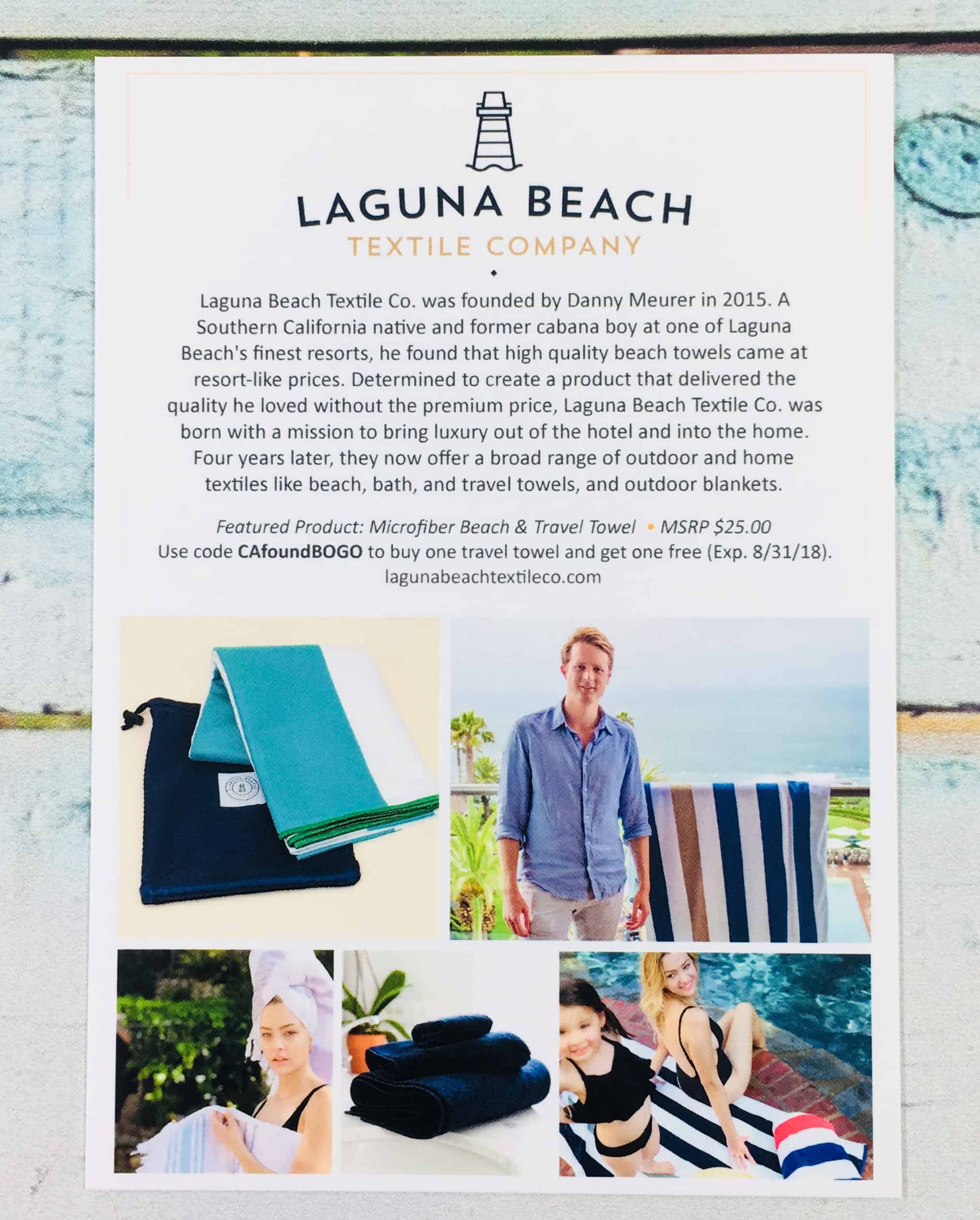 Laguna Beach Textile Co. Microfiber Beach & Travel Towel ($25) My first item came with its own carrying case!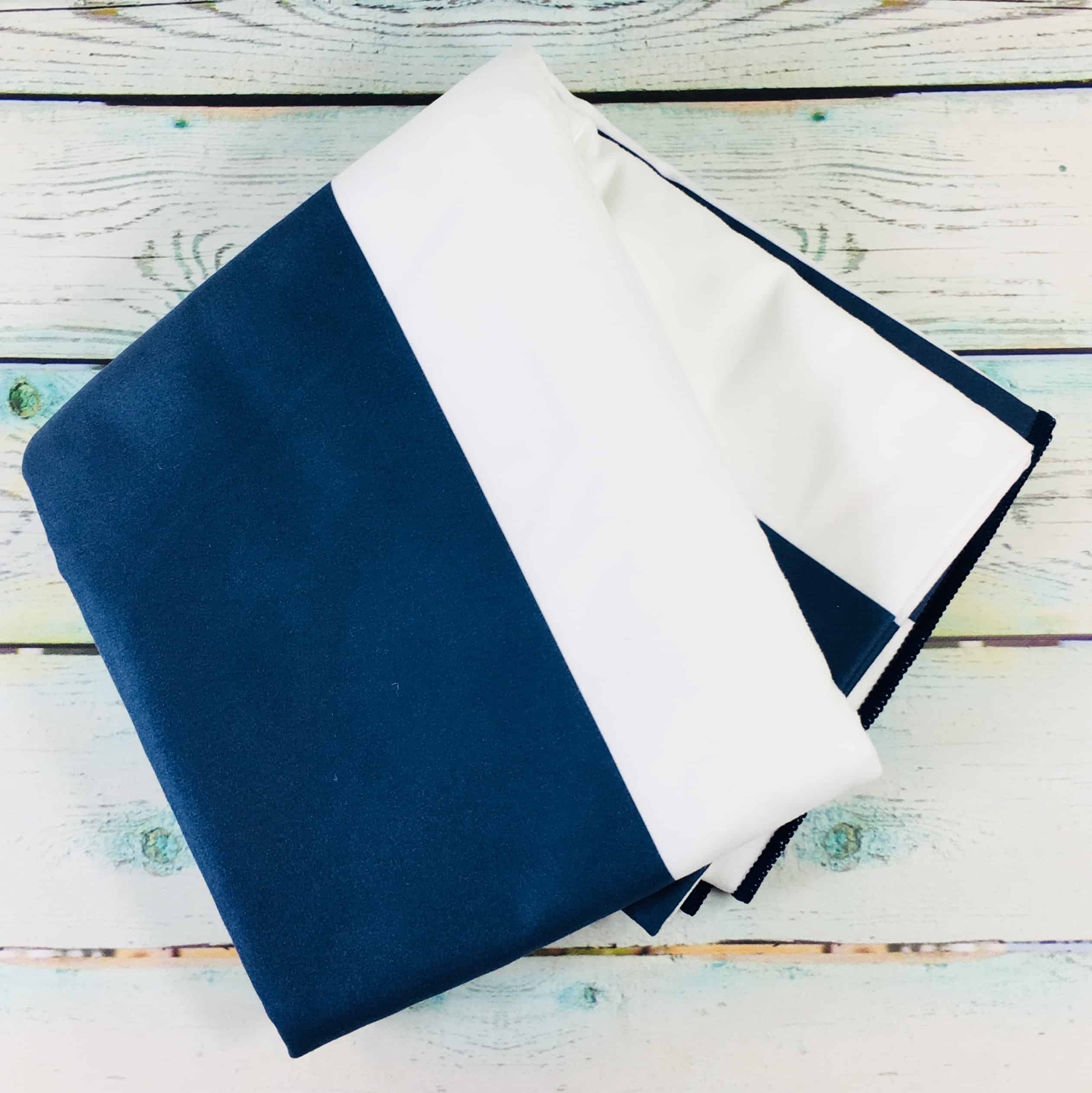 It's a cabana stripe beach towel! The towel is made of absorbent microfiber and is ginormous. I didn't see any washing instructions but I did find them on the website, where they recommend washing on a delicate cycle and line dry or tumble on low-heat. No bleach, no dry cleaning, no fabric softeners. Just treat it gently to preserve the microfibers.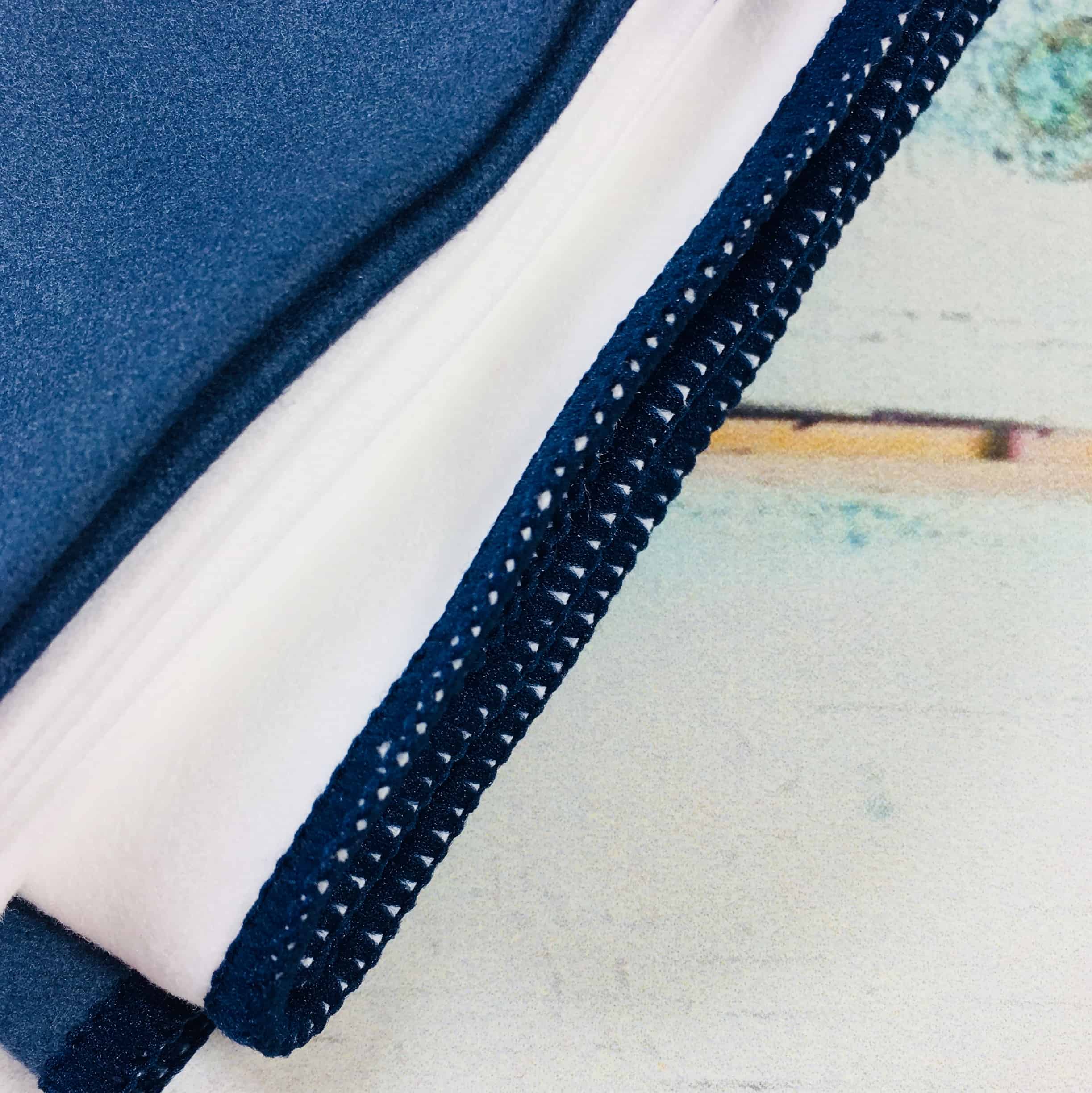 Here's one of the finished edges. I need to go to the pool now to try it out, but I also think it would be good to drape over a pool chair or lounger before sitting down.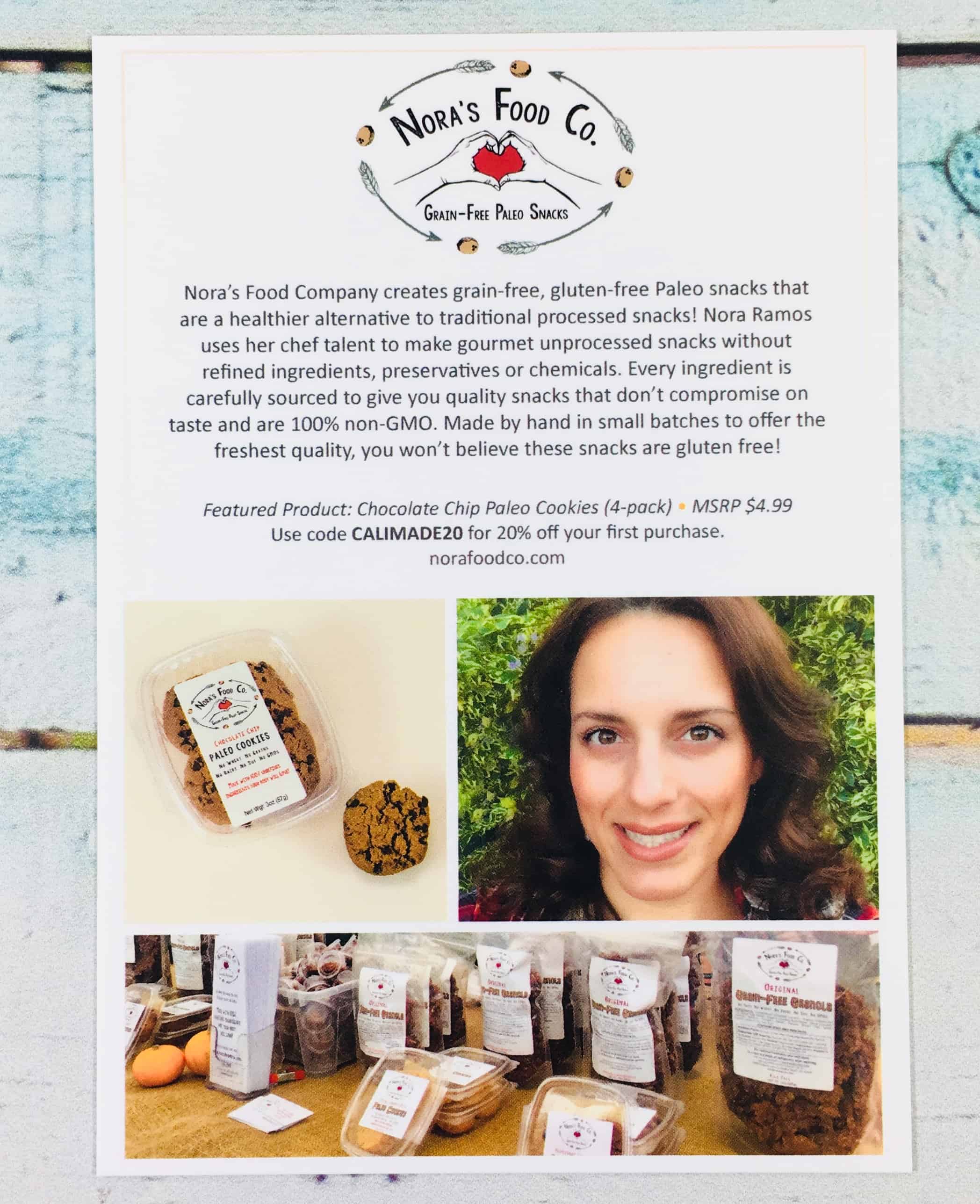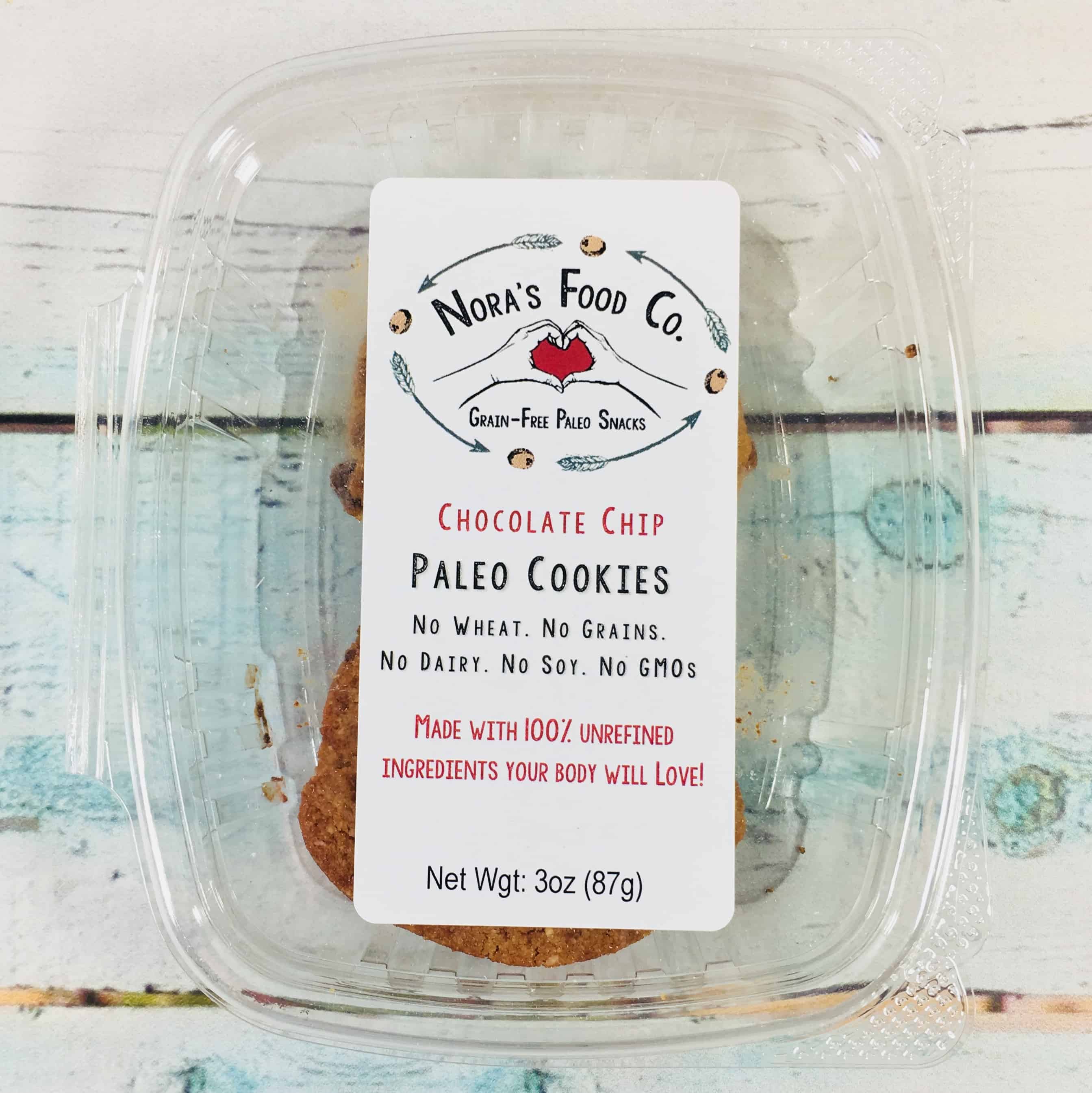 Nora's Food Co. Chocolate Chip Paleo Cookies ($4.99) California Found always sends something yummy and I love chocolate, and cookies, and coconut, so this sounded tasty to me!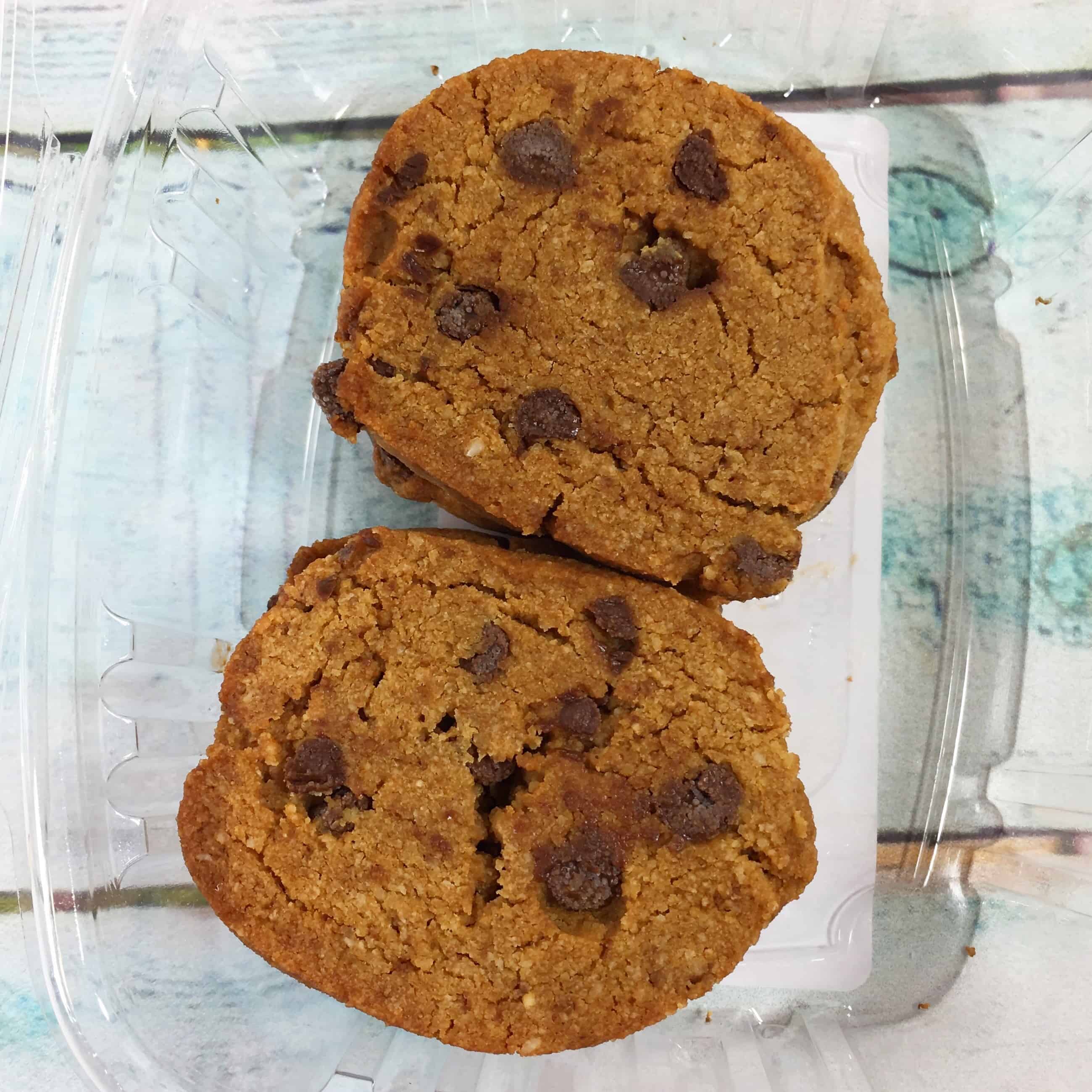 These cookies (there were 4 of them) are gluten-free and paleo and contain almond and coconut flours, dairy-free chocolate chips, and coconut sugar. No, they aren't quite Toll House Cookies but they are good in their own way, like a soft and chewy coconut chocolate bar cookie.
Betsey Touchstones & Display Dish ($32) The next item was wrapped in paper and tied up with twine.
Look at how lovely these are! I couldn't find these on the Etsy site but they are "touchstones" made of ceramic!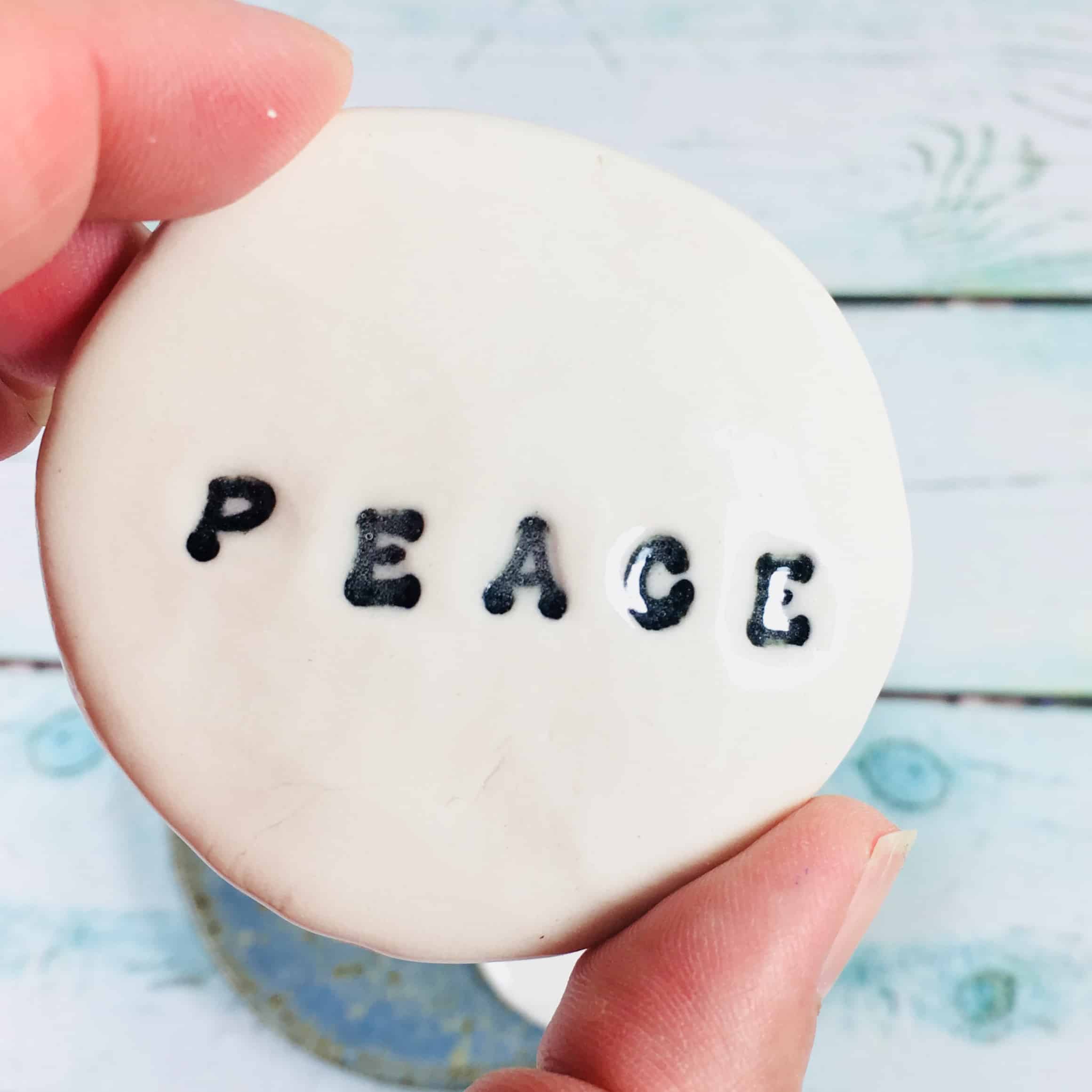 They have the words "peace", "joy", and "love" printed on them and are glazed on the front.
They sit on this remarkable stoneware dish and I have the whole kit and caboodle sitting on my desk where I can admire it.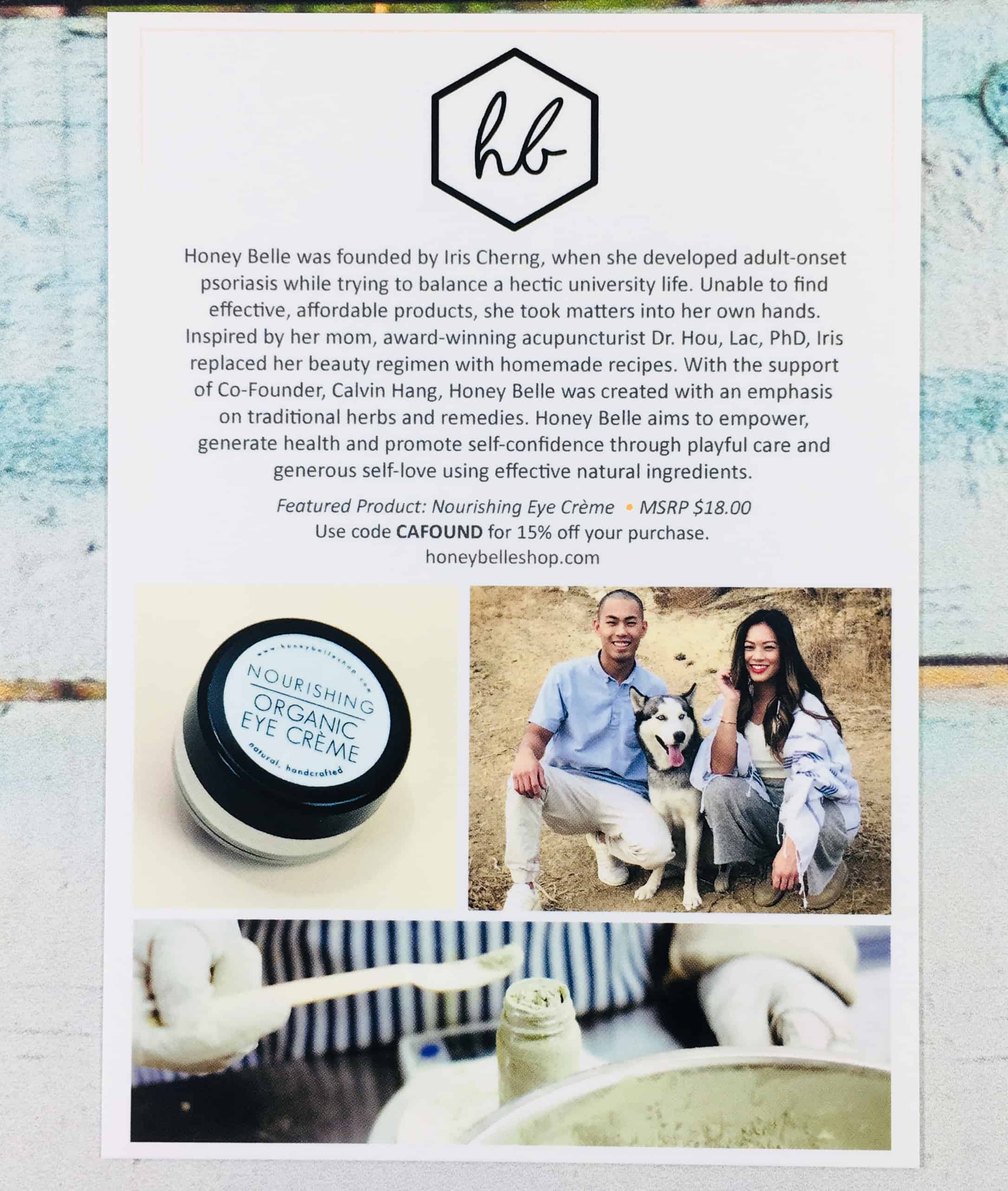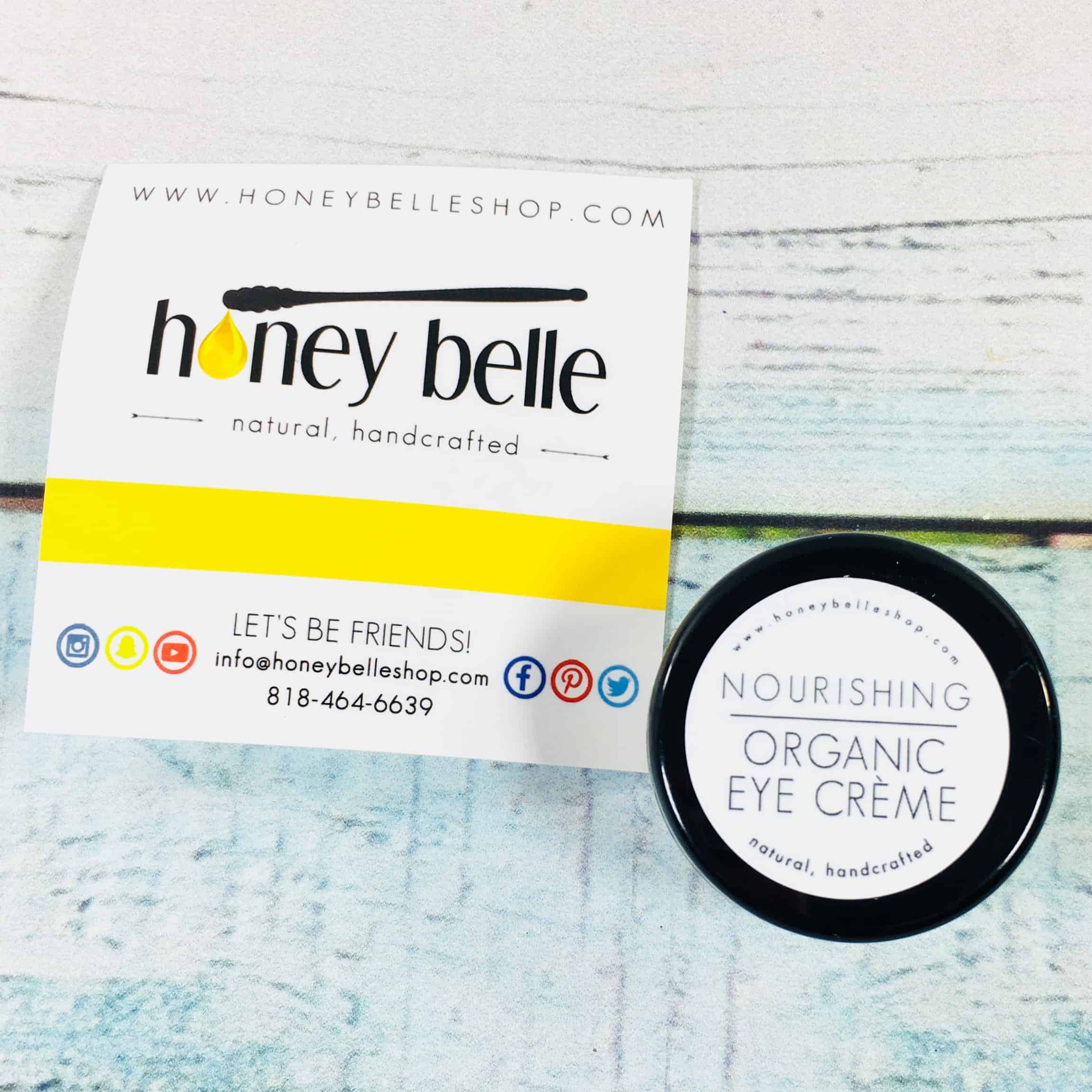 Honeybelle Nourishing Eye Crème ($18) California Found tends to send natural beauty products – which makes me so happy because those are my favorite kinds of products!
Some of the ingredients include grape seed oil, jojoba oil, and neem oil and I didn't detect any scent at all.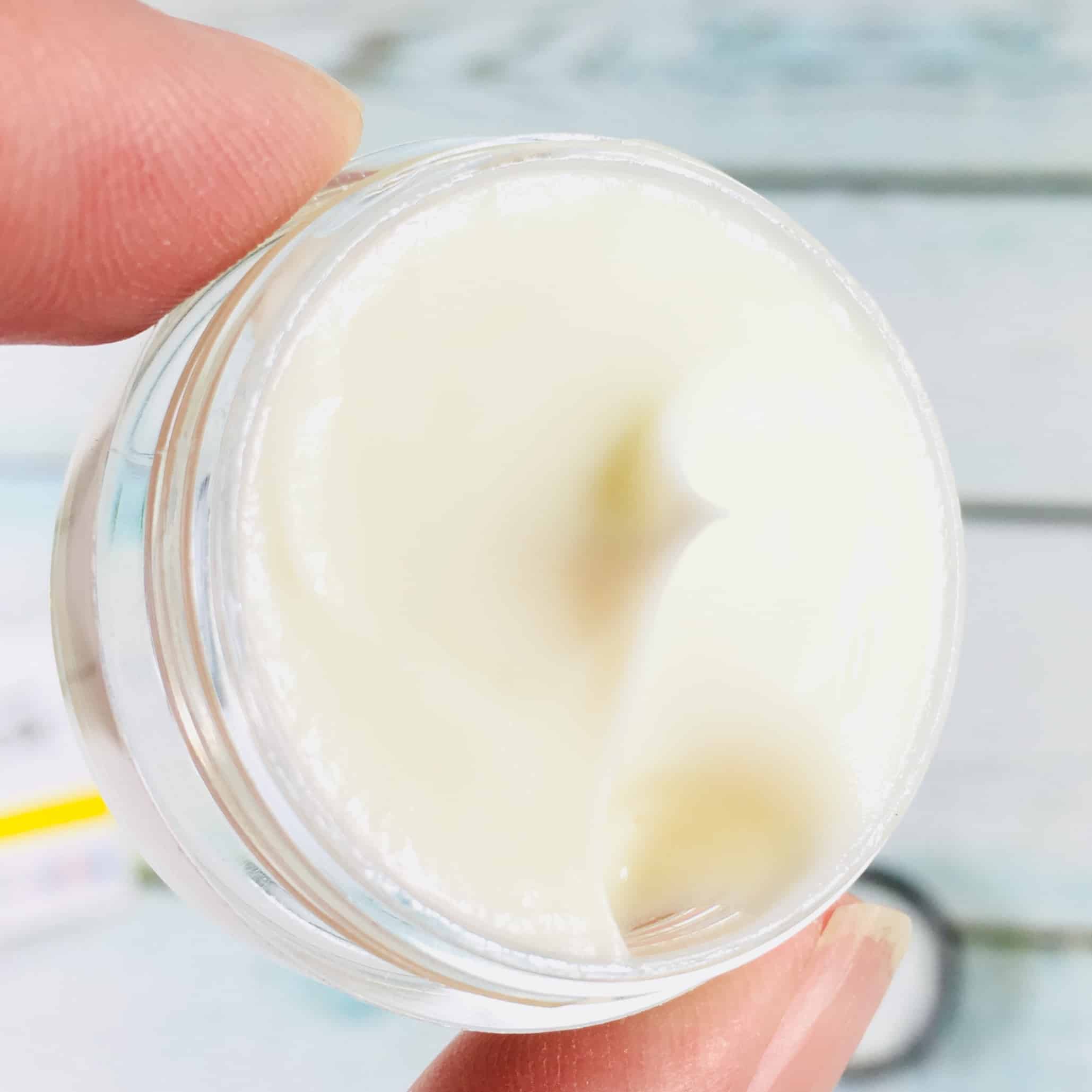 Just apply a pea-sized amount under and around each eye twice a day. I've been very happy with it so far, it leaves the eye area soft without any irritation.
Sweet Llamita Greeting Cards ($5 each) I love the idea behind this next item, greeting cards with a twist! Since we're not all one skin color or of the same background, this artist makes cards with a variety of skin tones and some of the cards have figures or symbols from Hispanic culture. Have you ever found a card with a concha or La Llorona on them at Hallmark?
I received a Thank You card (Gracias), a card to send to a female friend (Amiga), a card with a calavera (skull), and a card with a cake. Each card is blank on the inside and comes with an envelope.
I am always excited to see this box show up in my mailbox! It's like a treat from home, and the makers are very talented and produce high-quality goods. I always have a hard time picking a favorite item because they are all so awesome, so I'll leave it at that. My box had a value of around $100! That's just amazing and I am so happy with everything in my California Found box.
What do you think of California Found? Let me know in the comments!