Cairn is a monthly subscription box for those who love spending time in the outdoors. Each month, you can expect to receive 3-6 cool products that will help you enjoy your time in the outdoors even more. Subscriptions cost $29.99 each month, but the cost goes down with longer subscriptions. Shipping is free for US subscribers and $5 to Canada.
Cairn promises that the total retail value of the items in each box will exceed $50, with a mix of gear, apparel, food, skin care, and emergency tools. If you complete the subscriber profile, the box will be curated to best match your outdoor lifestyle. As such, most months will see a variation of boxes, while there may be some months when everyone will get the same thing.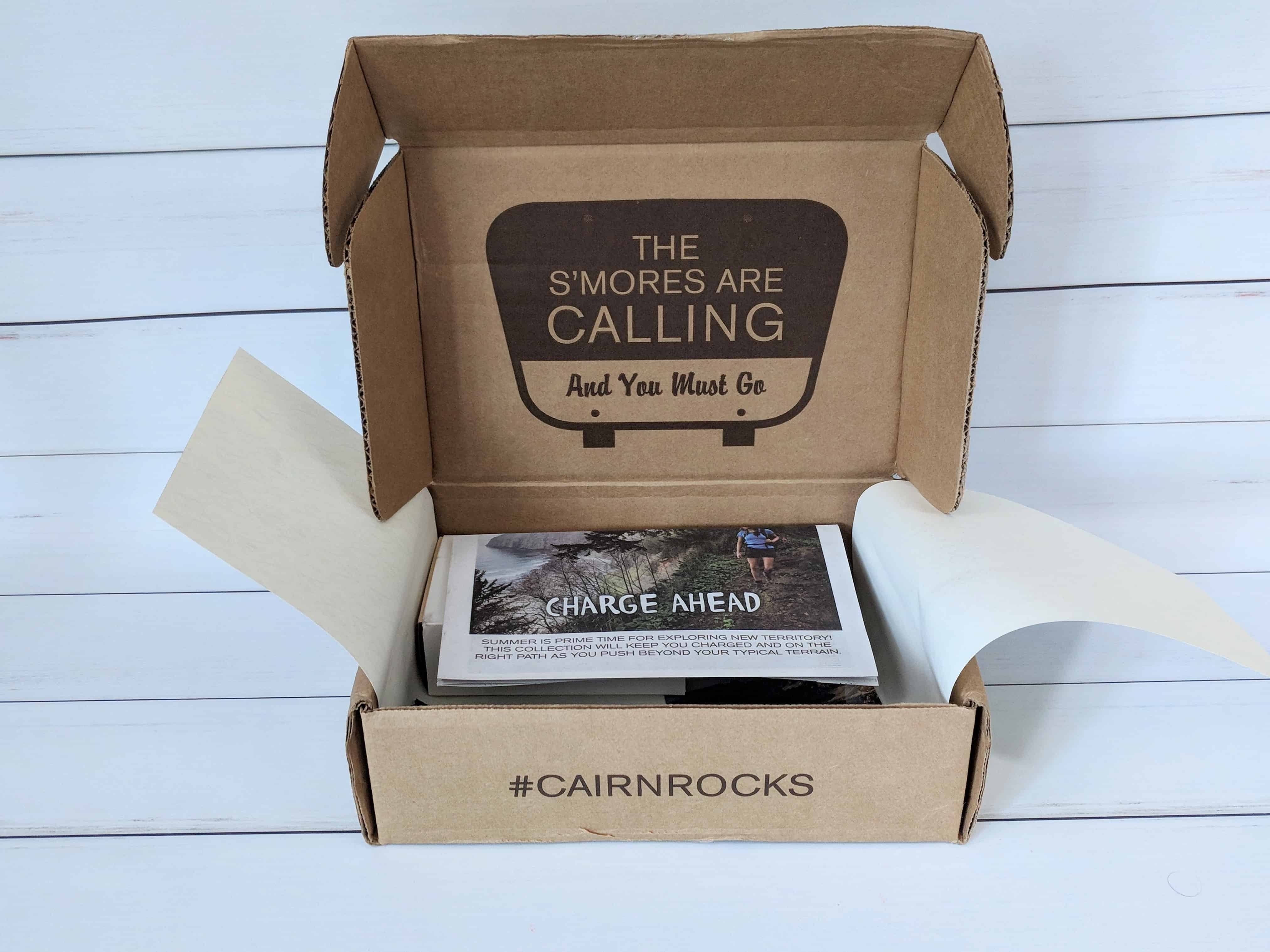 DEAL: Use code HAMMOCK to get the Hammock Collection Box as your first month! See the review of the Hammock Box!
OR Use code TRAILHEAD to get the Trailhead welcome box your first month!  See the review of the Trailhead Box!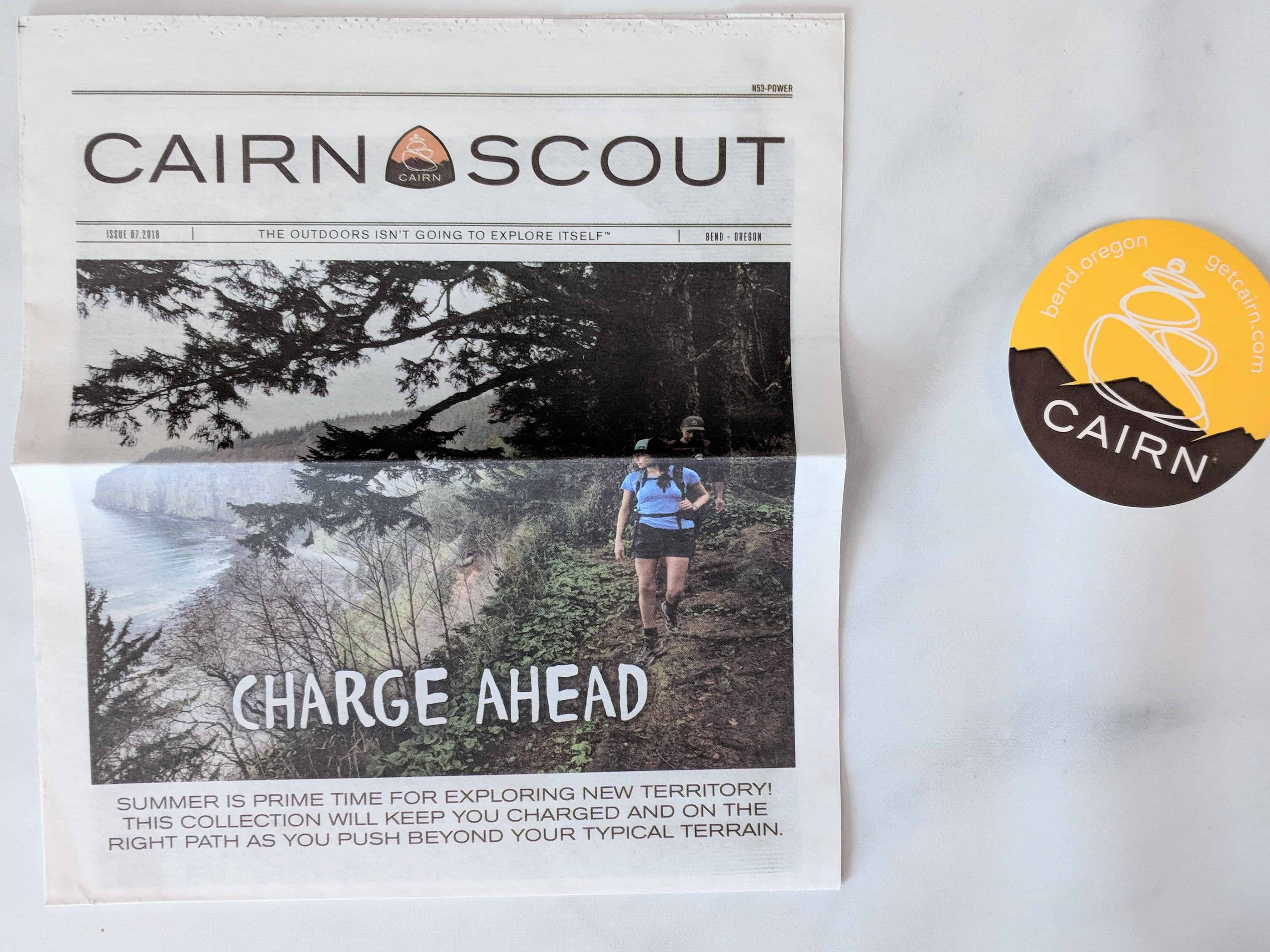 Every month, you receive a newsletter with some information and discount codes to the products included in this month's collection.
We get full information about the items included in the box.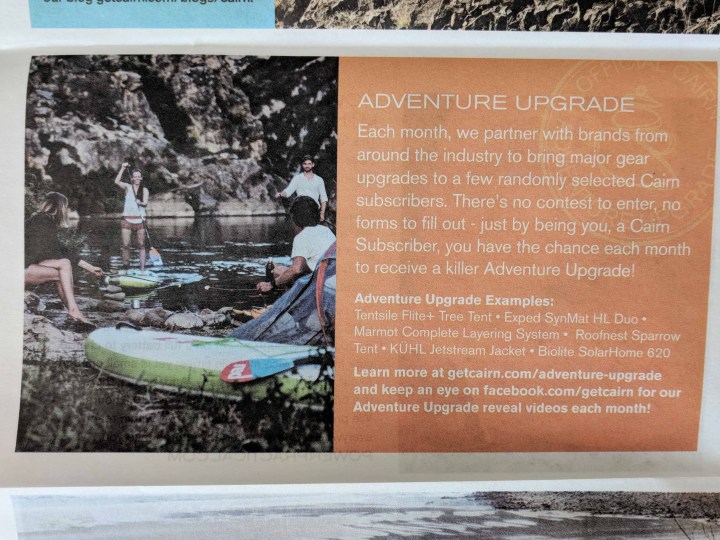 Every month, two lucky subscribers get a little something special in their box. All you need to do is to be an active subscriber to the monthly box, nothing else!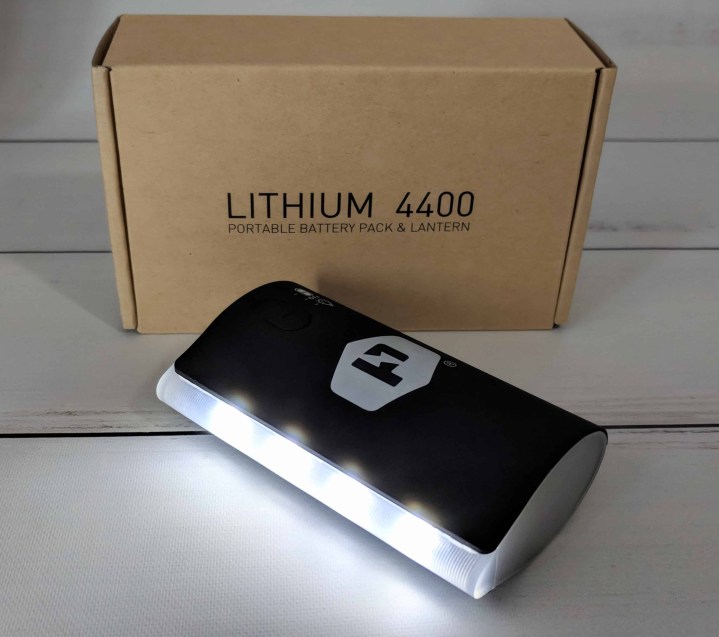 Lithium 4400 Portable Battery Pack & Lantern. I'm always a bit on a fence about battery pack as they seem to not last as long as they are meant to when in my hands. This battery should pack enough power to charge a mobile device multiple time. I tried it with my Pixel 2 at 8% battery and this pack gave me a full charge and a bit.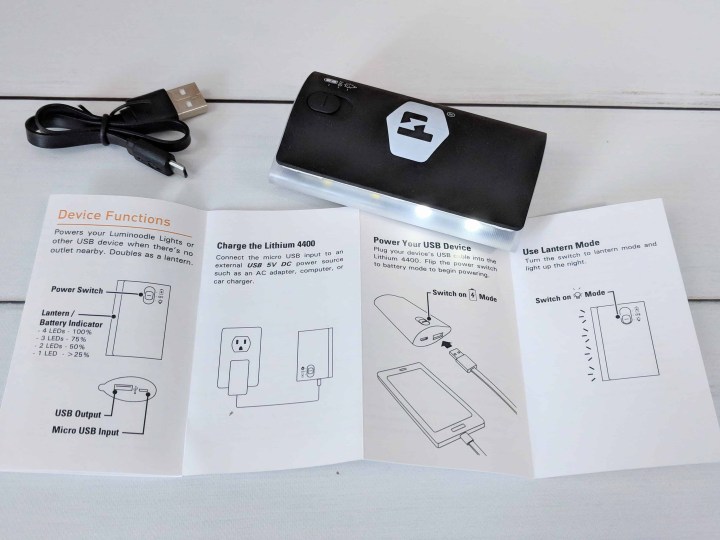 It comes with a micro USB cable that can be used with a knob to charge the battery, and then to charge your mobile. When you turn on the battery function, the number of lights on the side gives you an idea of the charge left in this pack (1 light = 25%, 4 lights = 100%).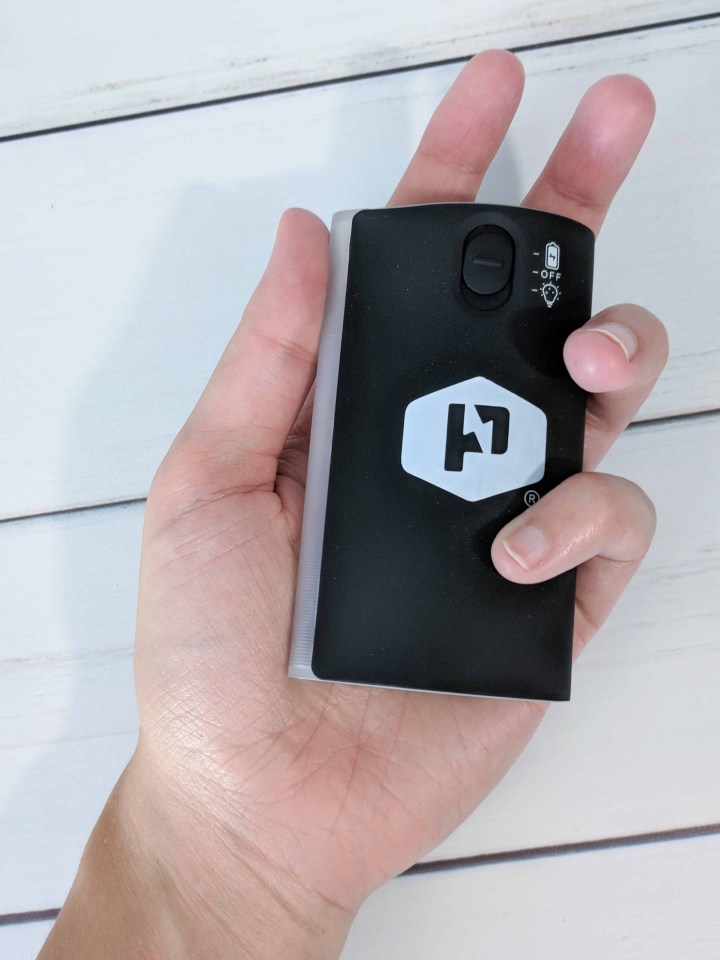 It's small enough to fit in the palm of your hand, in a pocket or a purse. And it's slightly heavier than my own phone.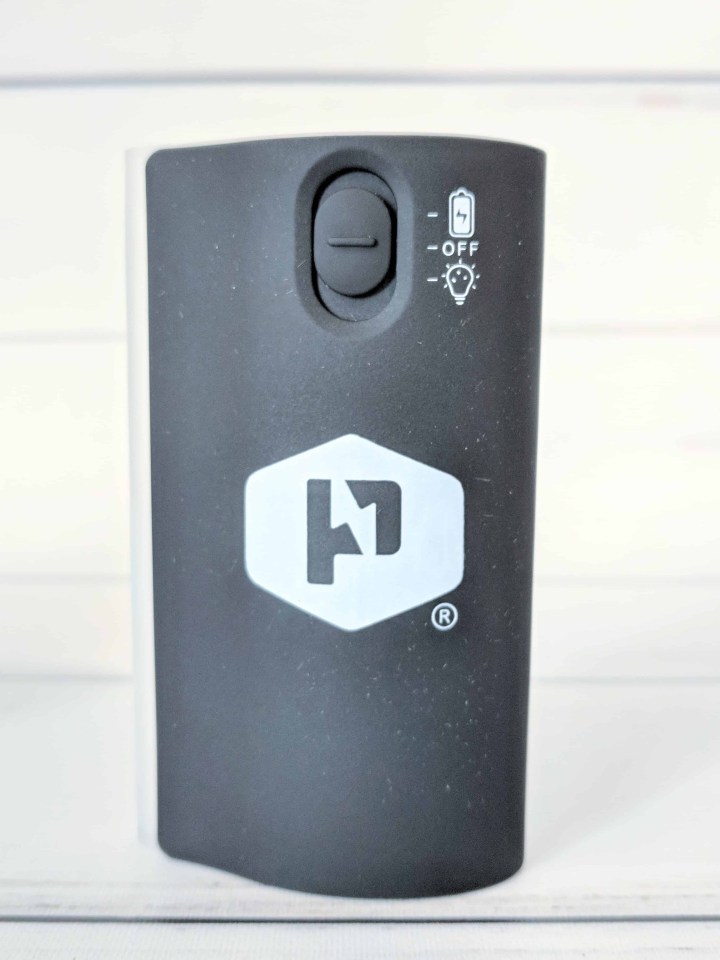 And it's easy to use, although the switch feels a bit lose. When you turn the lantern on, all four leds come on.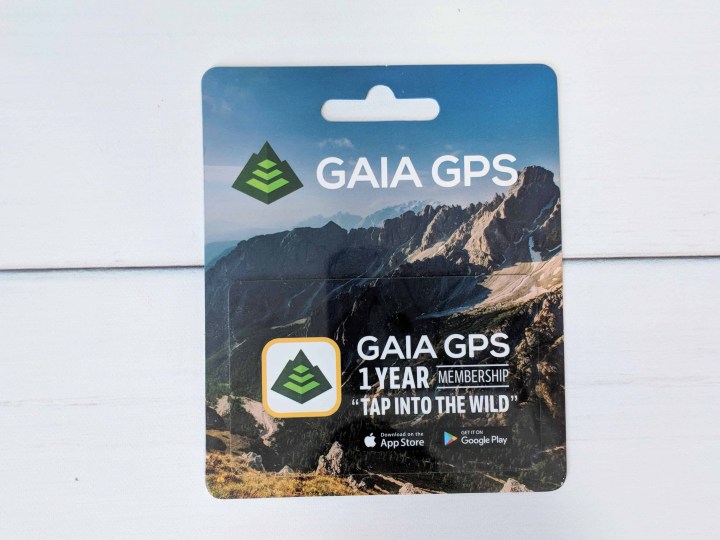 Available for both Apple and Android, this GPS app gives you access to topo, road and satellite maps from all over the world, and the ability to download them for offline use and print maps for when you can't use your phone.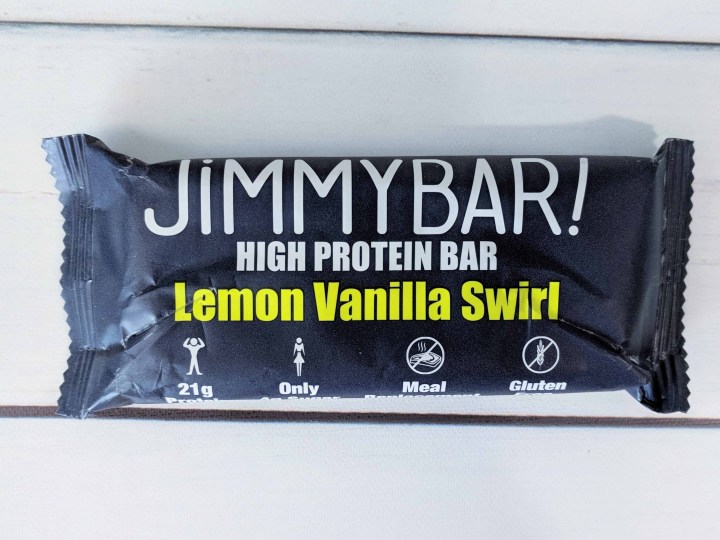 JimmyBar! – High Protein Bar Lemon Vanilla Swirl. Packing 21g of protein from whey, while being gluten-free, this bar is quite tasty with a nice lemon taste.
At first, I wasn't sure about his box as I'm not using my phone as a GPS so the membership wasn't for me, but I really like the battery pack and it actually works better than some other I own. I'm not sure if I'm going to use it for outdoor activities, but it's a nice addition that I will use around the city!
What did you think of this month's Cairn box?