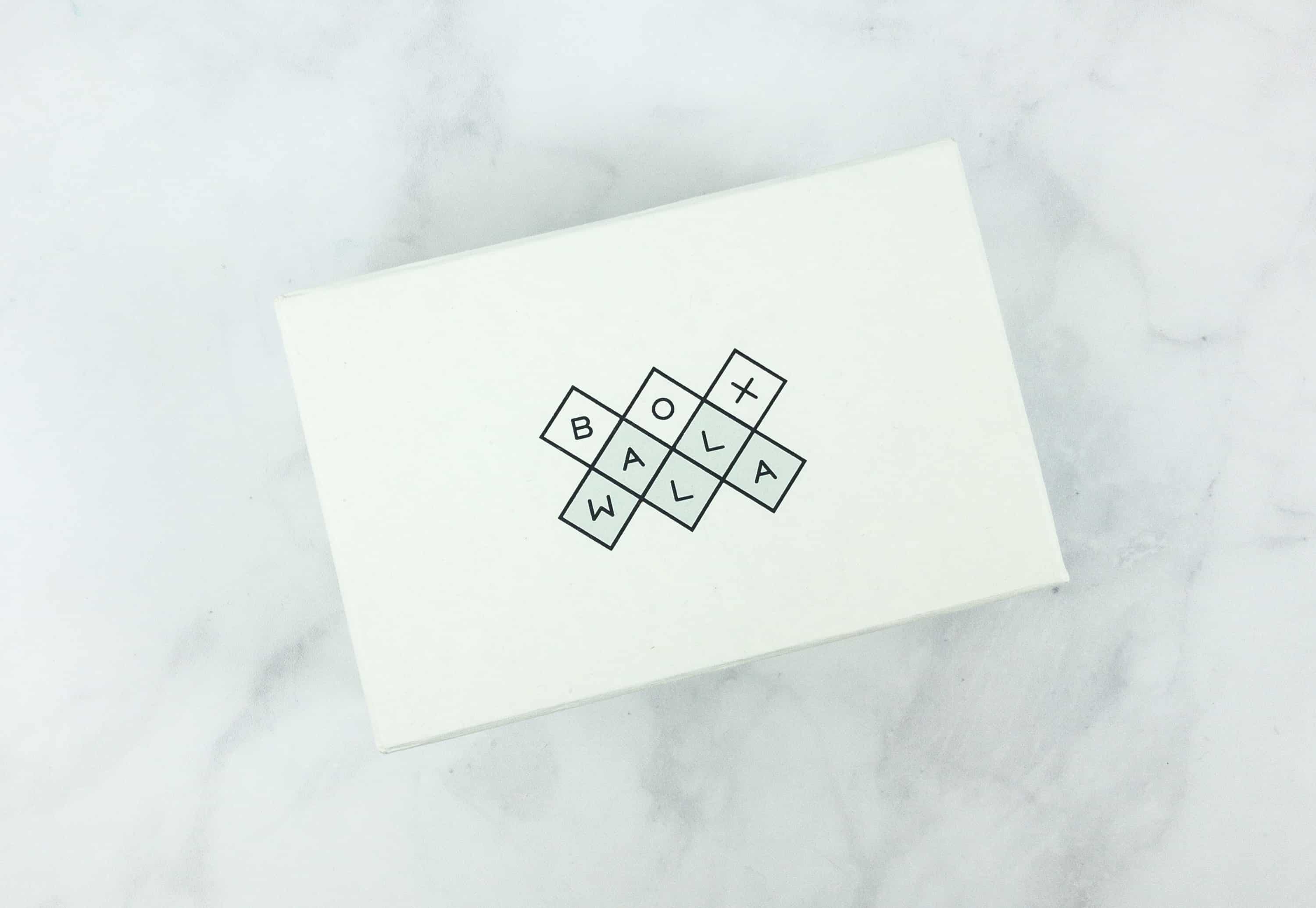 Boxwalla Beauty Box is a bi-monthly beauty subscription box that contains non-toxic and cruelty-free products sourced from artisans in the US.
Boxwalla is a subscription box company that offers four themes – natural beauty, artisanal food, international film, or books! With Boxwalla, you'll be able to discover great artisans and artists from across the globe.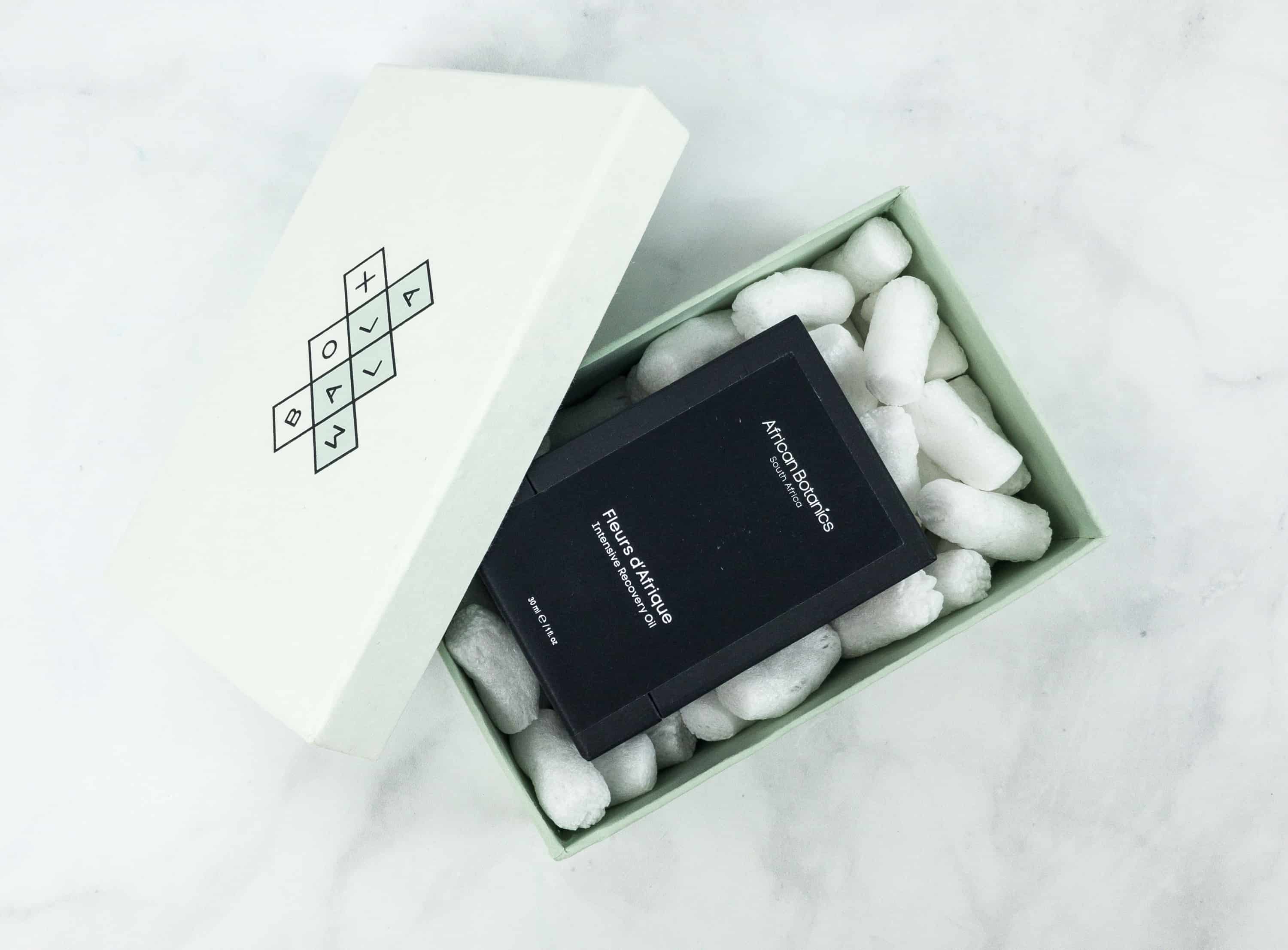 The box itself is a luxe cotton rag paper covered box handcrafted by artisans in Rajasthan, India, and no child labor is ever used. The outside of the reusable box indicates which variety of Boxwalla you received. I love how the box itself supports socially and environmentally conscious goals.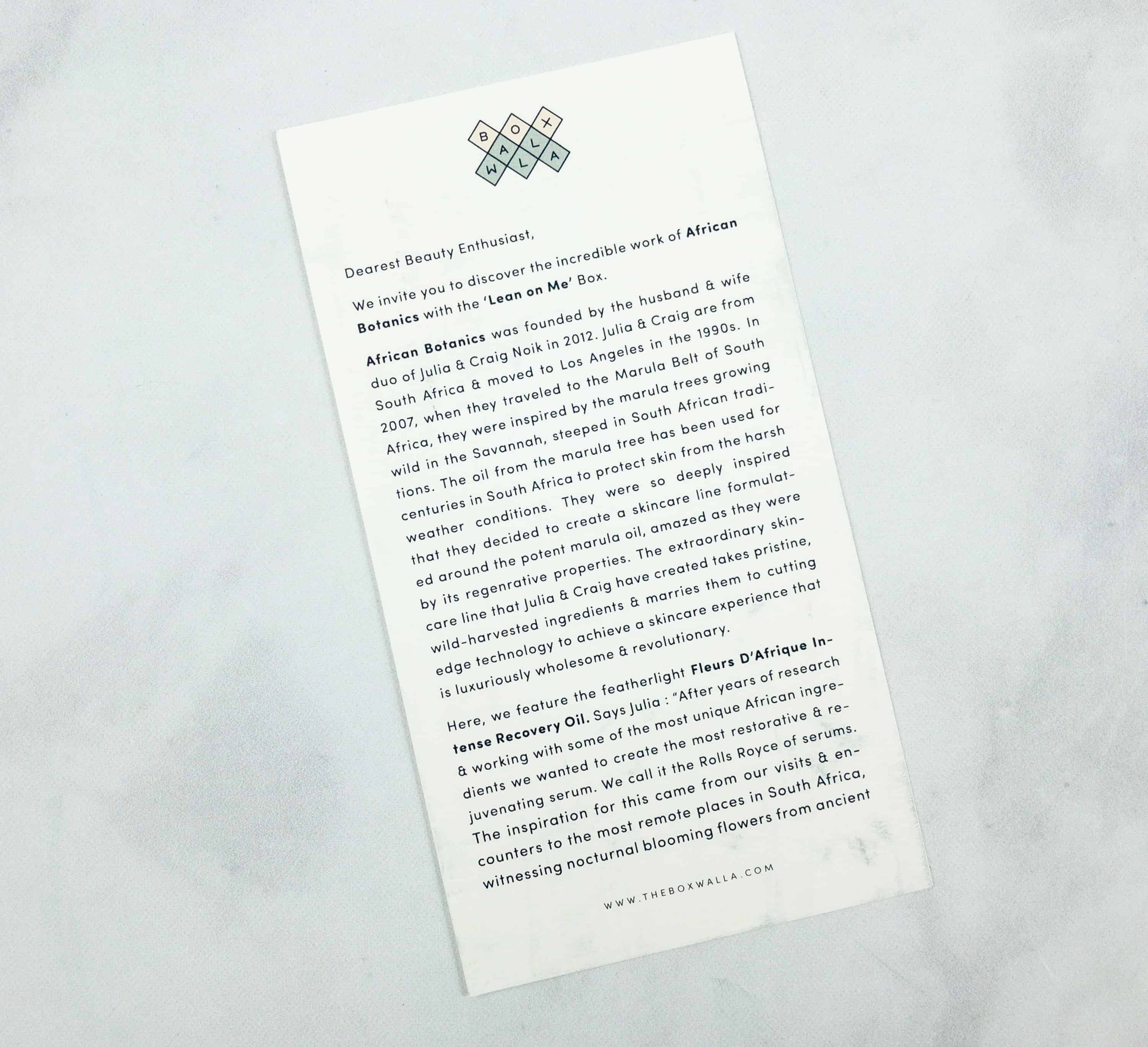 The information card is a letter from "The Drunken Boxwallas" detailing each of the products. The theme this month was Lean on Me.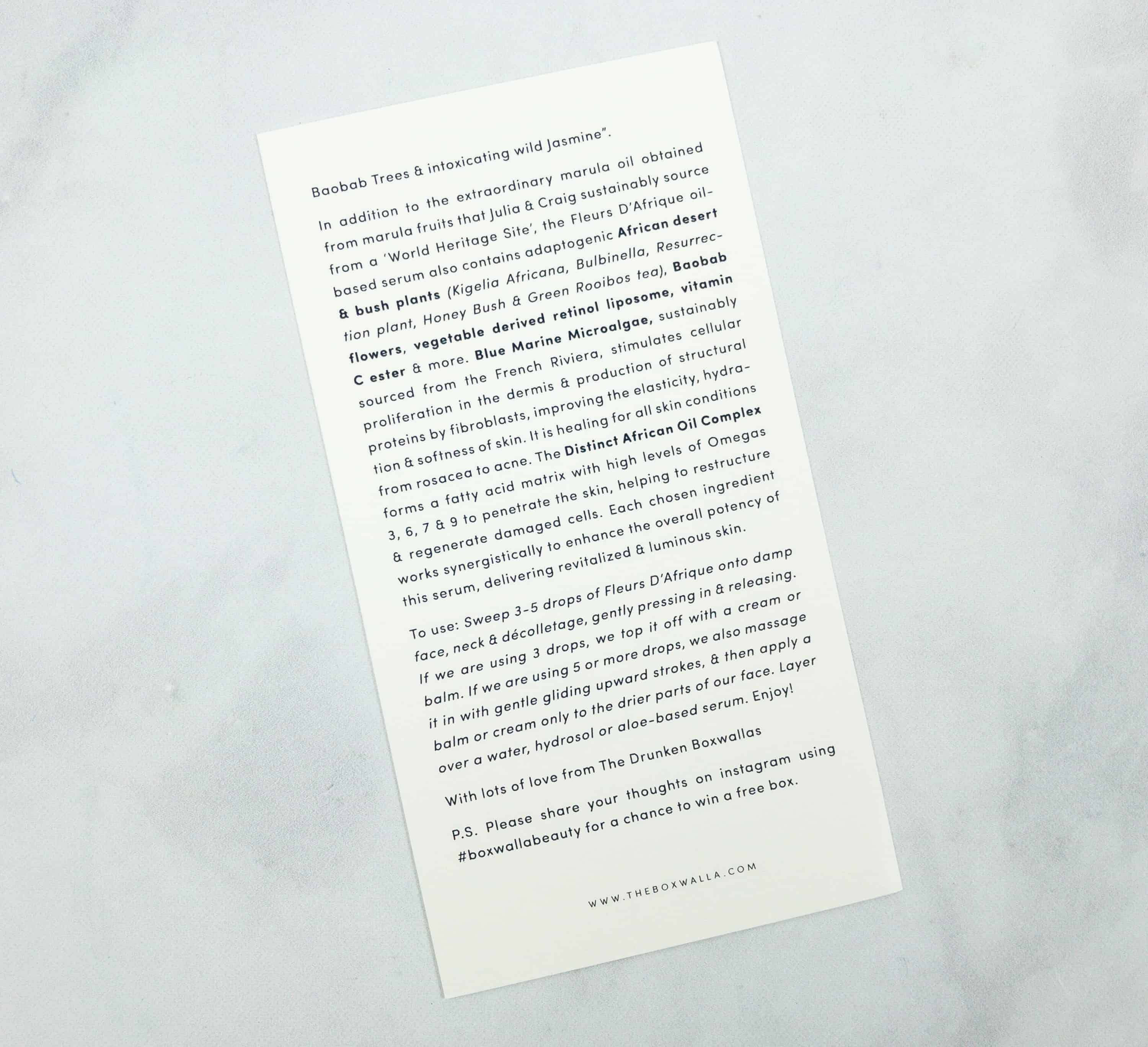 They also remind the subscribers to share their thoughts about the box on Instagram using #boxwallabeauty for a chance to win a free box.

Everything in the August 2018 Boxwalla Beauty Box!
African Botanics Fleurs D'Afrique Intense Recovery Oil ($250) It has a very nice all black packaging. Well, for its price point, it better be. It does feel luxurious though because I'm like opening a jewelry or watch box.
The oil is ideal for hormonal and mature complexions, neutralizing harmful effects by having a skin barrier to boost the resilience from pollutants and UV.
The formula is rich in antioxidants, amino acids, omega 3, minerals, sugars, carotenoids, and peptides with cell renewal properties. I haven't even opened the box yet and I'm just stunned by the packaging.
It is like a miracle worker because it aims to leave your skin luminous, with improved clarity, vitality, and strength. Other ingredients include Damask rose extracts, African Immortelle flower, and rosehip seed oil that prevent and undo existing signs of stress, may it be wrinkles, blemishes, dark spots, saggy skin, or redness.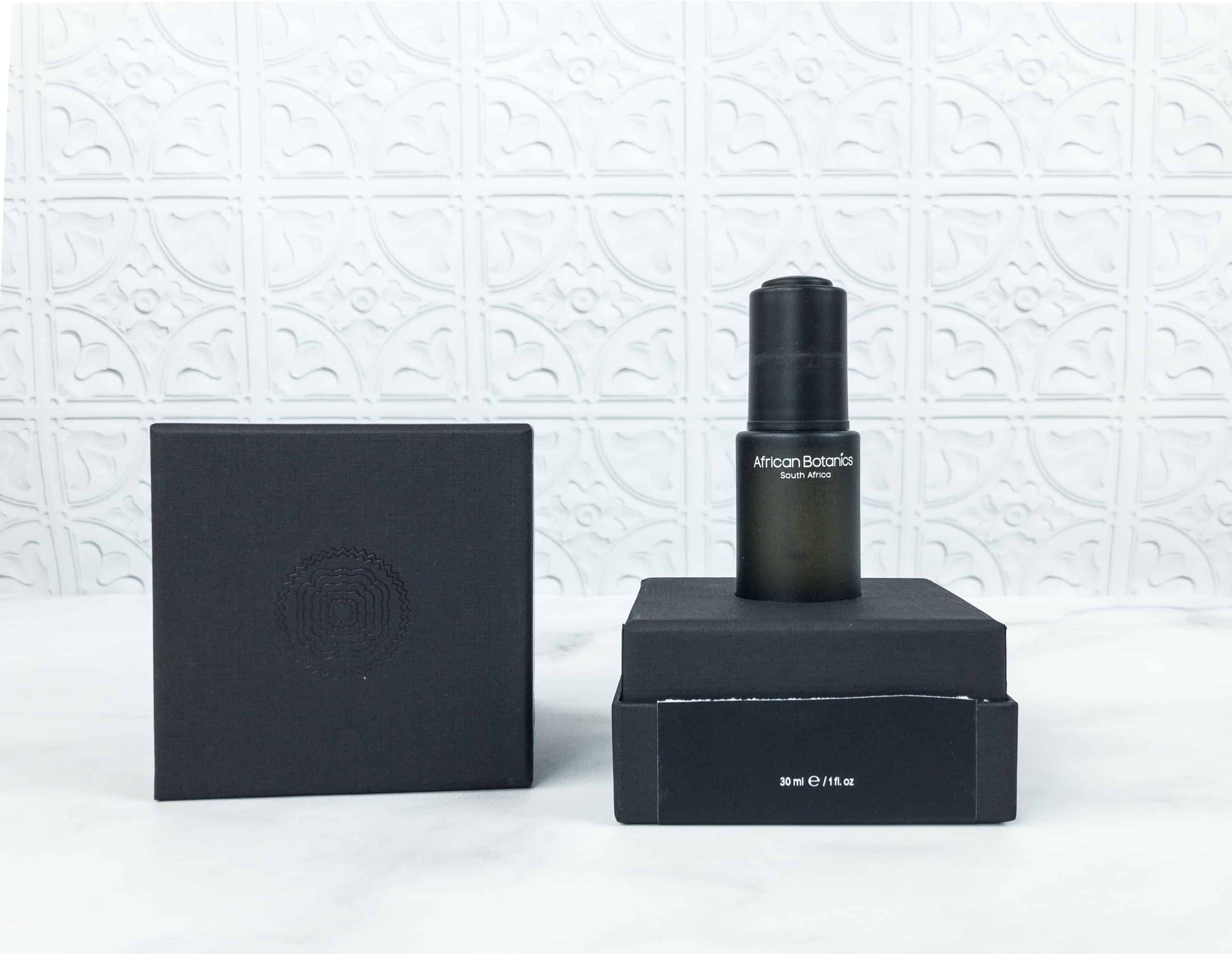 When you cut the seal, you uncap the box and you will see the restorative oil securely in place on its base.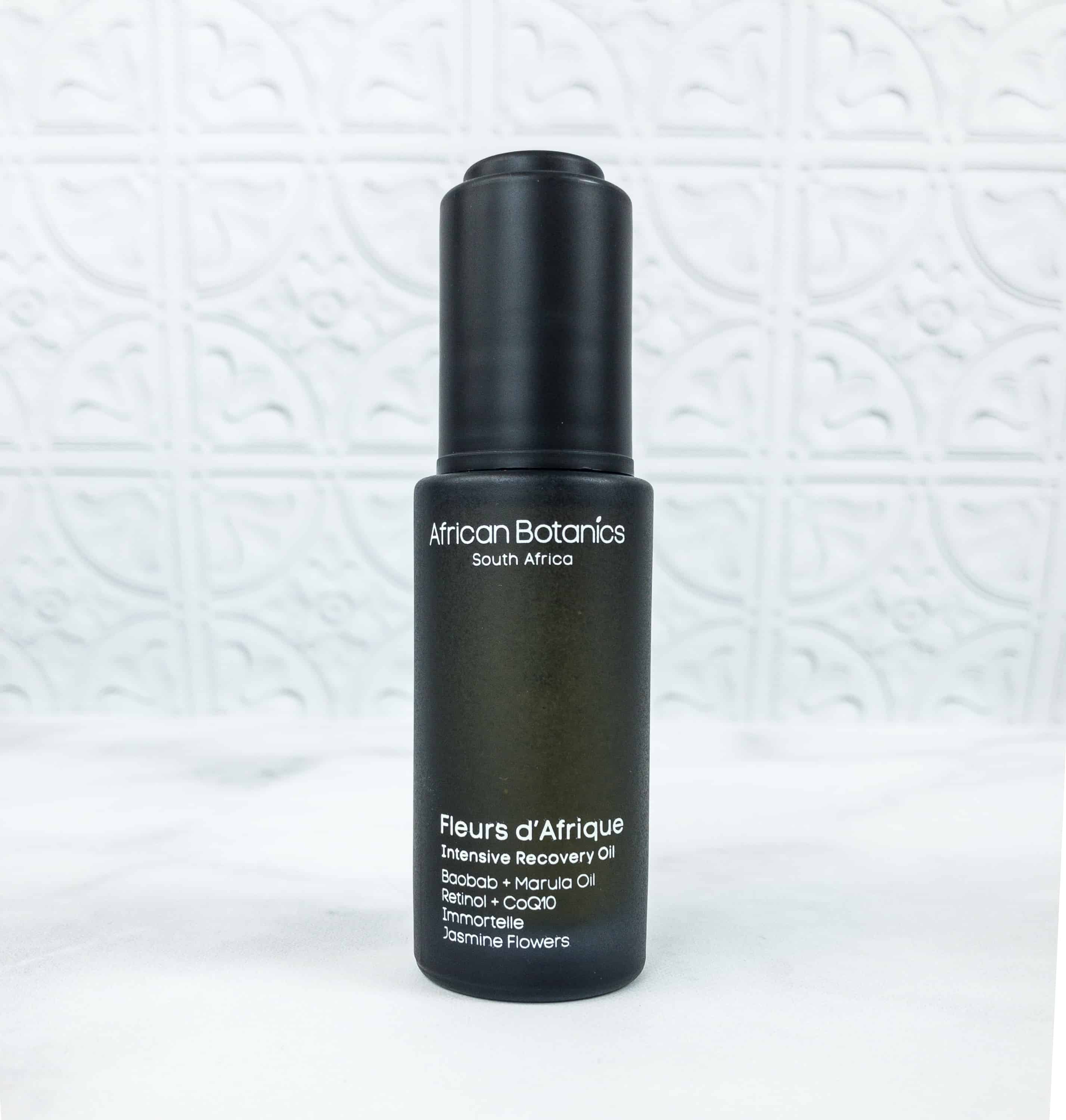 It has 30ml of recovery oil in a dark glass bottle to not spoil the ingredients inside and to keep it potent for a long time. If you don't unseal it, it's good for 2 years.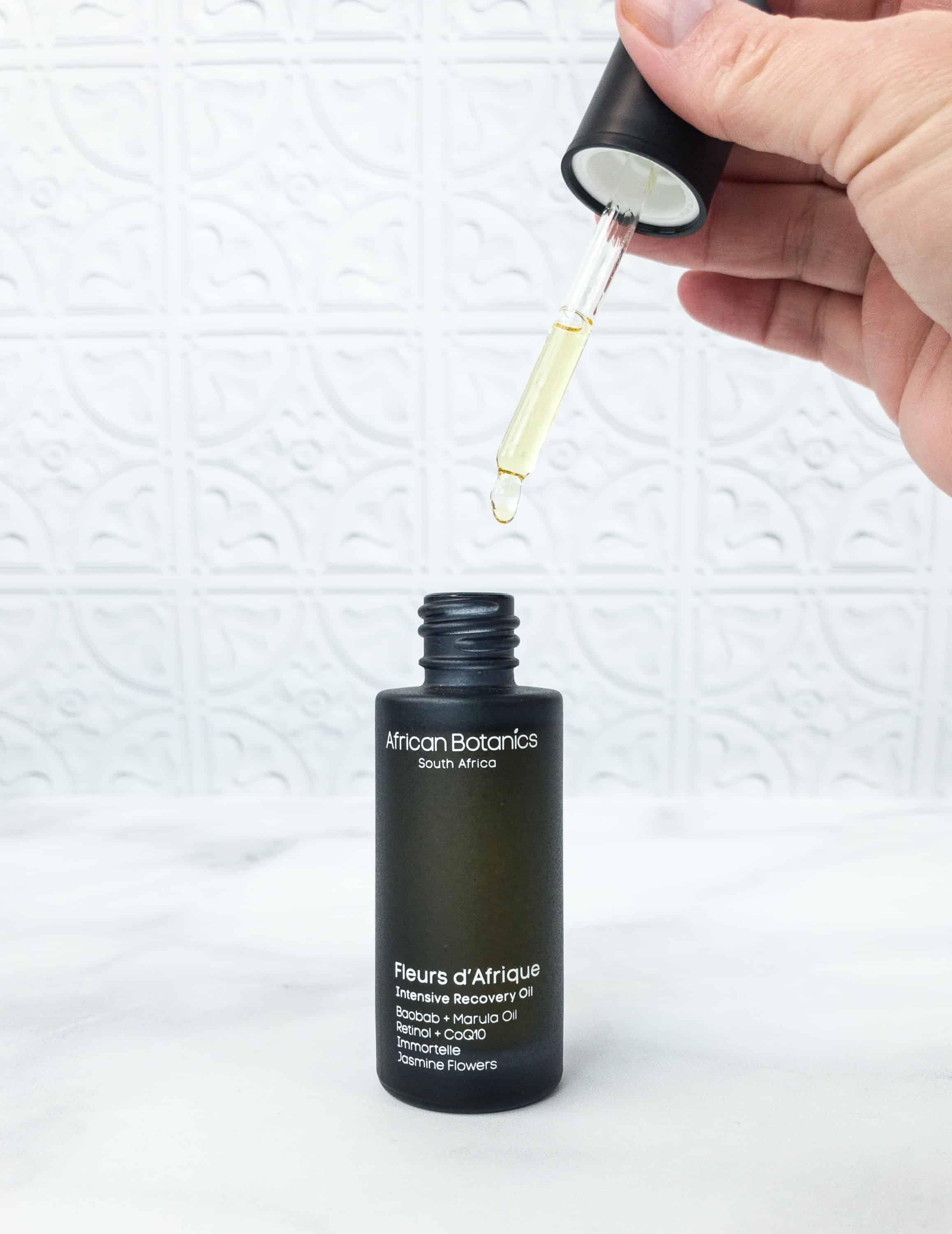 It is a light oil suited for all skin types including sensitive and acne-prone skin. The formula also promises to correct uneven skin tone and provide nourishment to dry skin. You can use it morning or evening and all you have to do is apply 5-8 drops over your face and neck. You have to glide in gentle strokes jawline towards the ears, from the center towards the temples and base of the neck upwards to improve blood circulation.
It is not true that quantity trumps quality. This may only be one but it is of good quality artisanal product. I'm glad I can be able to focus on one product than having fillers that I don't need. It has a lot of mixed African ingredients that opened our perspectives to new ways and herbs that can do wonders for the skin if applied religiously. It is not sticky on the face and it has a unique smell but a few little drops goes a long way. This product alone costs $250 for 30ml! Talk about potent! If it weren't for Boxwalla I wouldn't have an opportunity to try it.
Now for the million dollar $250 question – is this really worth that much? I took particular note that the night-blooming jasmine is hand selected at dusk at the peak of its potency. The labor that goes into selecting the natural botanics is what makes it so special. It also has immortelle, which is another super pricey ingredient with nearly magical benefits. I think the answer is yes – give me two boxes this month, please!
What did you think of this month's Boxwalla Beauty box?