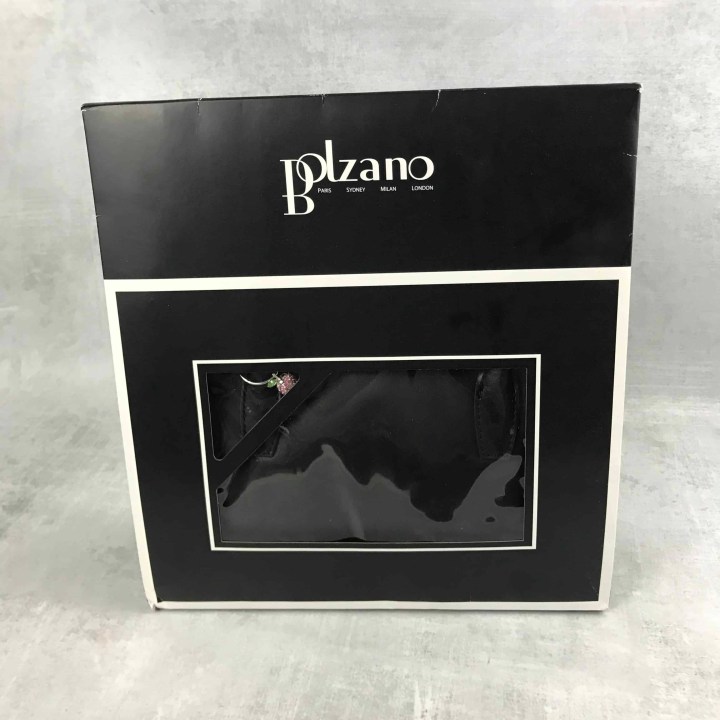 Bolzano Handbag of the Month is a subscription that sends luxury bags. With any subscription, you get a beautiful bag that can range up to $150 value. They even have you fill out a quiz to get the best fitting purses for your needs, wants, or desires. Personally, it's all about my desires when it comes to handbags… I might have a slight bag issue.
DEAL: Receive a surprise gift with your first month's subscription! Use coupon code FREEGIFT OR Get 10% off your first month! Use coupon code INTRO18.
Unfortunately there was no information on this little gem and I could not locate it on the website but that's okay because I can still tell you all about this beautiful bag. I am not a huge fan of small purses but this holds everything I need and then some. I've got the essentials wallet, sun glasses, lotion, deodorant and some personal items. I love the charm on the handle made of crystals that look like a strawberry. This basic black purse has all the charm of a large handbag without the back pain and clutter. This would be perfect for weekend travel and a date night.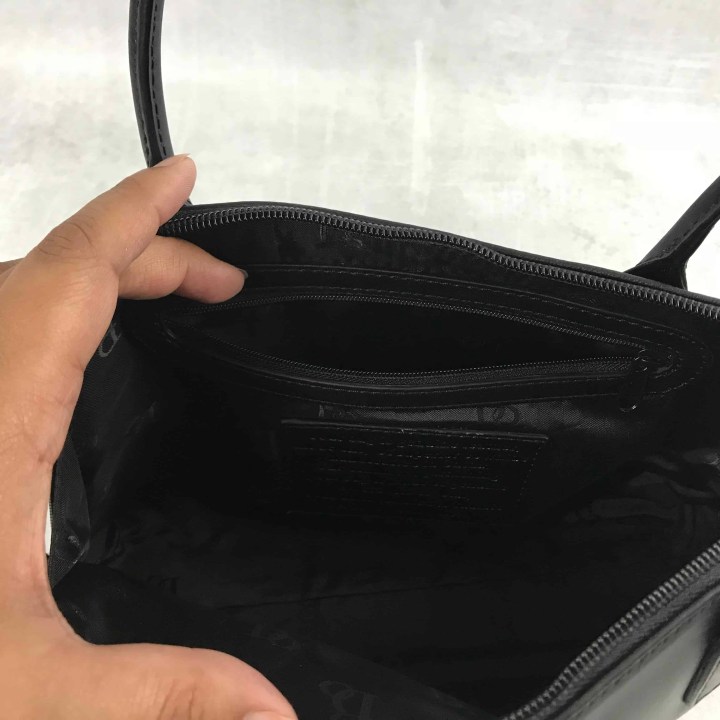 One side has a pocket that houses all the important little stuff, in my world that means pens and a grocery list. That's all there is to this bag everything else just gets to be tossed inside. I love that it's little enough that I can't have an over abundance of clutter but large enough to hold everything I need and a few non-essentials.
I am madly in love with this subscription. This bag is not only beautiful it smells like fresh leather and there is a statement sewn into the pocket stating it's genuine leather.  I could spend hours window shopping on the website, finding great new purses at great prices too. I can't wait to see what I get next, hopefully a splash of color like orange or coral.
Are you getting Bolzano Handbag of the Month?
Visit Bolzano Handbag of the Month to subscribe or find out more!