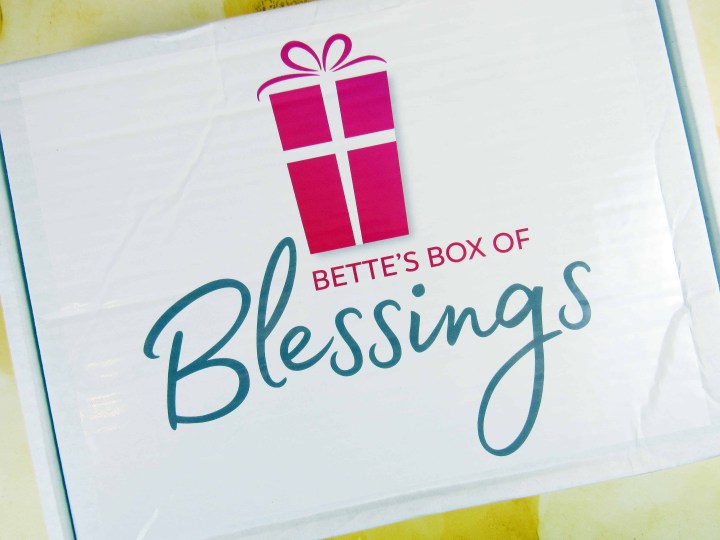 Bette's Box of Blessings is a subscription made with Christians in mind. It gives you a collection of gifts for yourself to help you grow in your faith and items to share your faith with friends and family. The boxes start at $29 per month.
DEAL: Get $5 off your first month's box! Use coupon code HELLO.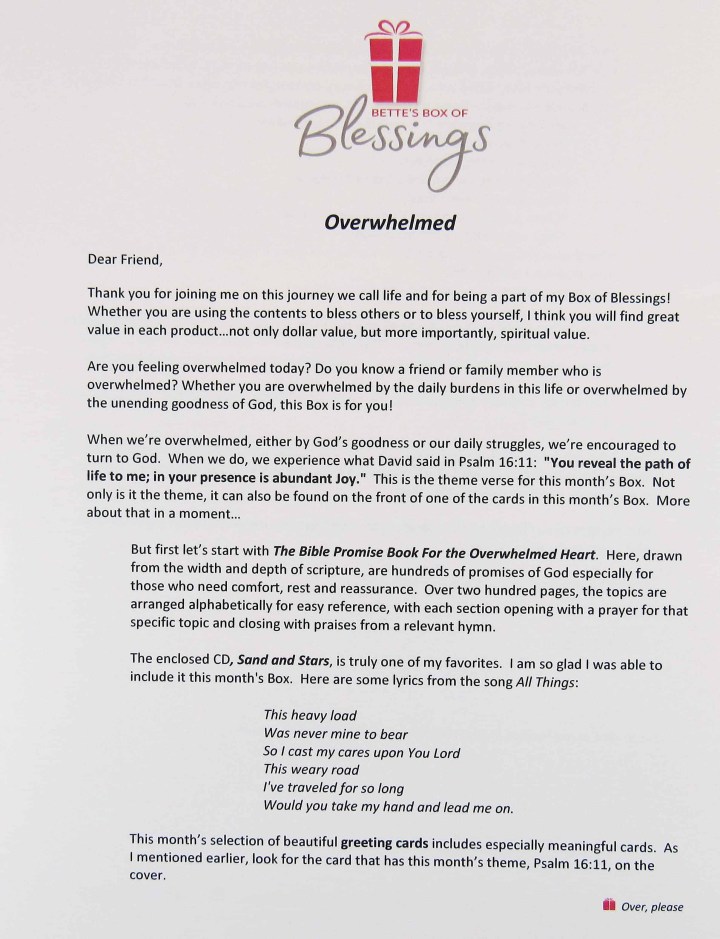 The theme for June is the Bible verse Psalm 16:11.
You reveal the path of life to me; in your presence is abundant Joy.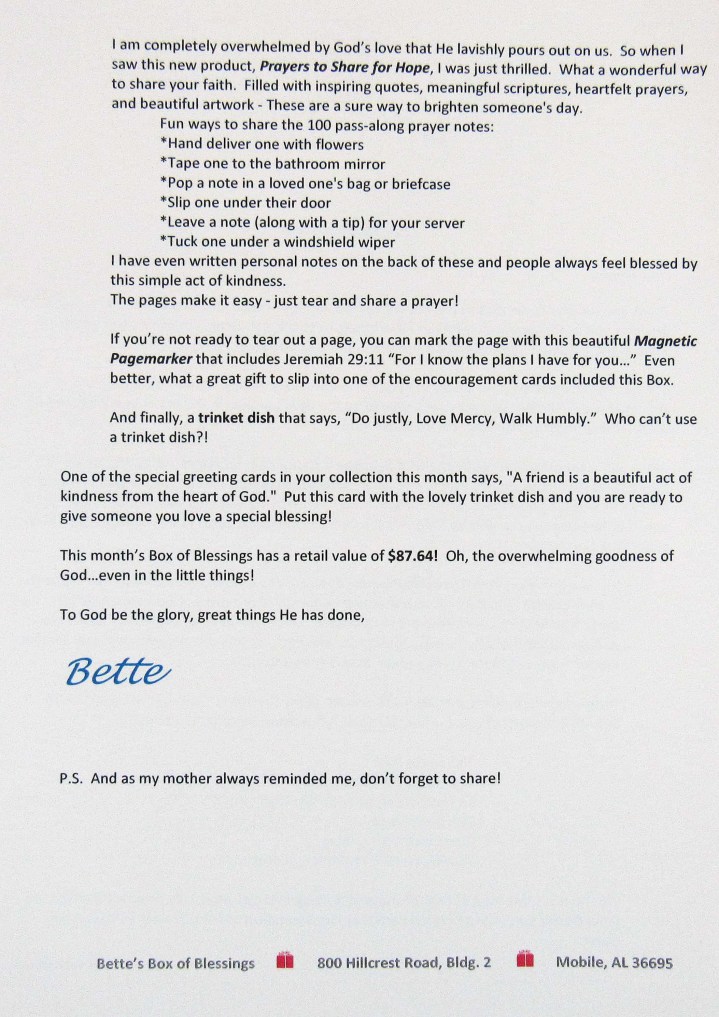 Bette's information card is more like a letter from a dear friend filled with personal touches and anecdotes. The items are described along with the reason why they are in this month's box.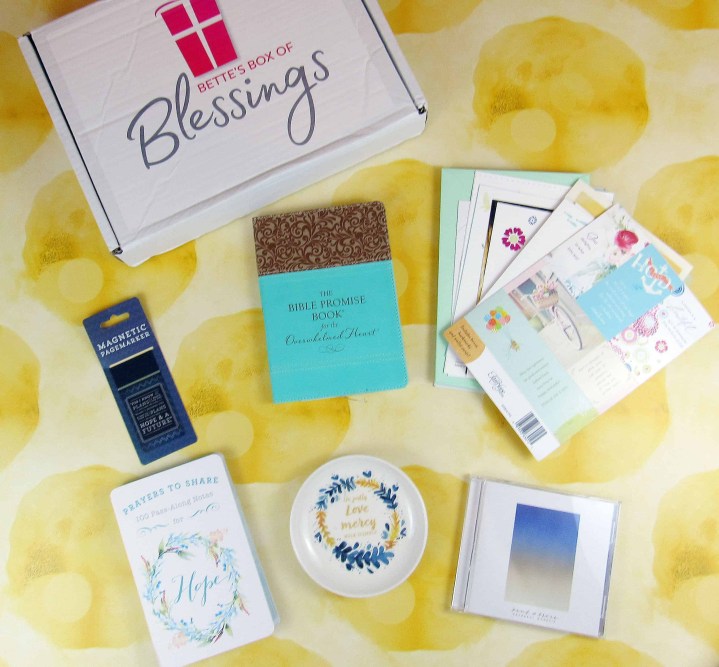 Here are the items in the June's Bette Box of Blessings!  "Overwhelmed" is listed at the top of the curator letter which also sums up my month of June. I am curious to see what is in the box to help me deal with my feeling of being overwhelmed.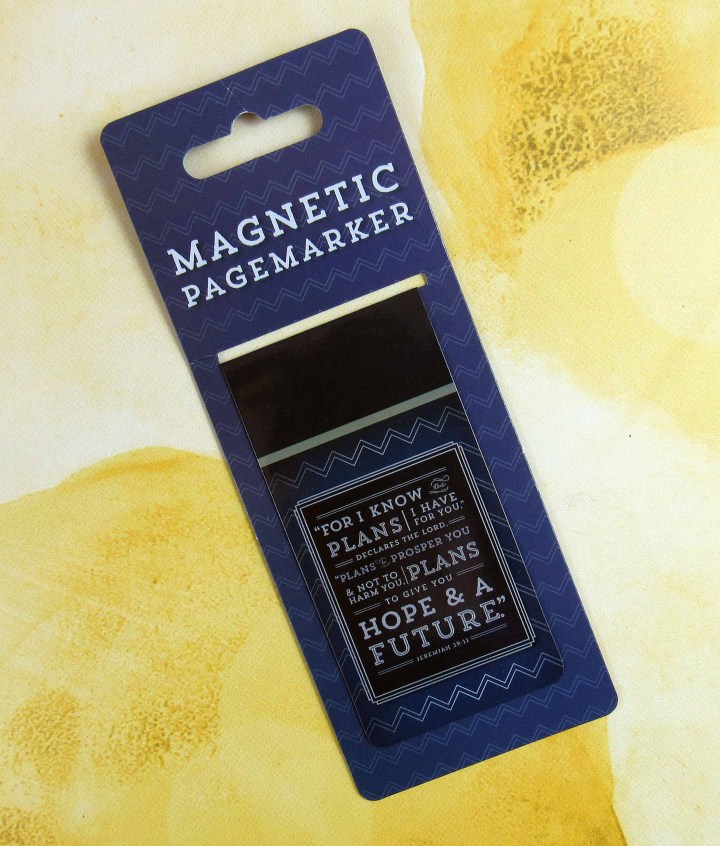 I am delighted to receive the Christian Art Gifts Jer 29:11 Magnetic Bookmark($2.99. ) Jeremiah 29:11 is one of my favorite Bible verses. The front of the bookmark reads…
"For I know the plans I have for you," declares the Lord, "plans to prosper you and not to harm you, plans to give you hope and a future."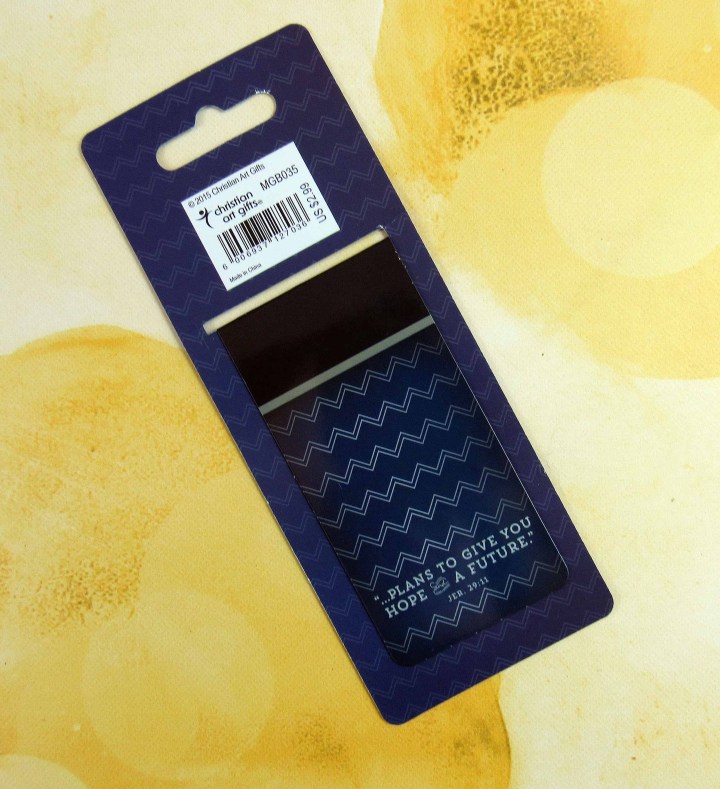 The back reads
…plans to give you hope and a future.
This verse has been a source of comfort throughout the years.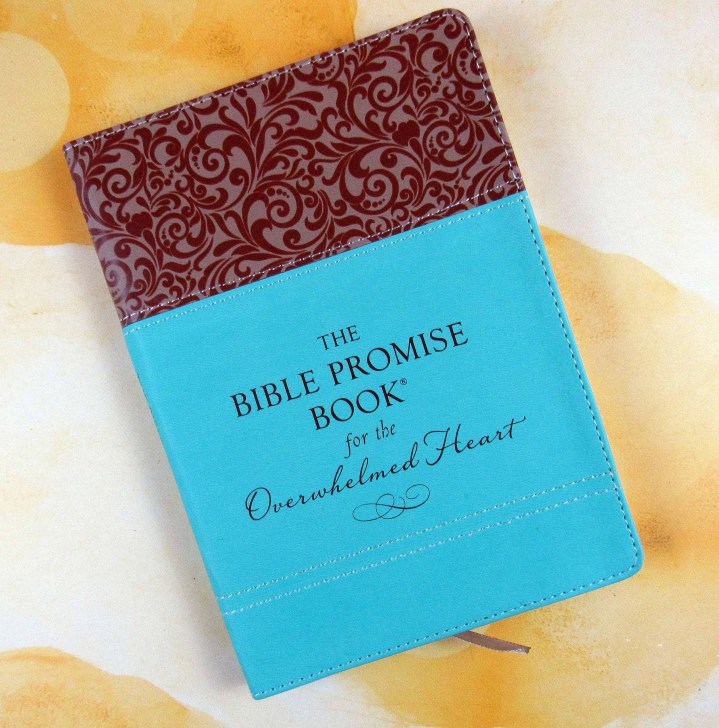 I like how  The Bible Promise Book for the Overwhelmed Heart ($15.99, $10.99 Amazon) is arranged by topic.
Barbour's Bible Promise Books are perennial bestsellers, with millions of copies in print. Now, The Bible Promise Book is available in a brand-new Rest for the Overwhelmed Heart edition. Featuring dozens of timely topics—including comfort, faith, trust, God's love, grace, and dozens more—readers will encounter hundreds of verses from God's Word guaranteed to speak to their daily needs. The Bible Promise Book: Rest for the Overwhelmed Heart is ideal for personal use and for ministries.
The imitation leather book is a beautiful gift for those that need comfort. Each topic begins with a prayer, references, and closes with praises from a hymn. I appreciate how music is incorporated in the book. I recognized many of the hymns and enjoyed the added experience of how the music made me feel and deepened my reflection upon the topics.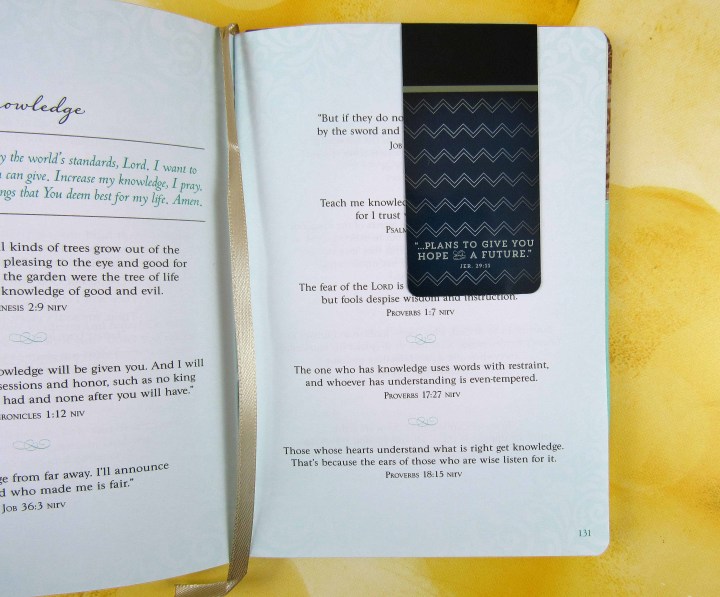 I marked the "Knowledge" section with the Jeremiah 29:11 Magnetic Bookmark.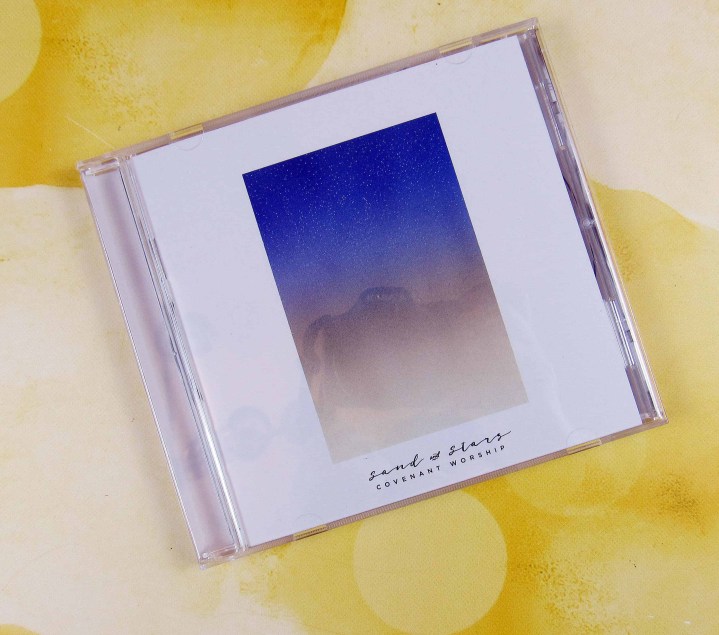 The first song, "Gate of Heaven,"  on the Sands & Stars Covenant Worship CD ($13.97)  sounds hauntingly beautiful. My favorite song is "All Things" which encouraged me.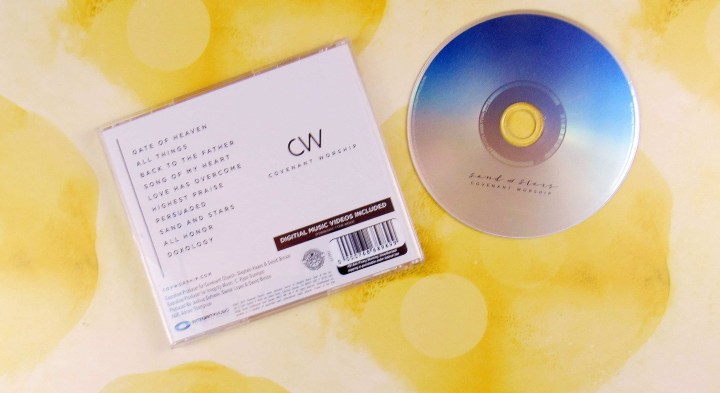 My family enjoys listening to the CDs in the house and in the car.
I was unprepared for the quality of the Prayers to Share 100 Pass-Along Notes for Hope ($9.99.) I was expecting Bible verses on post-it notes.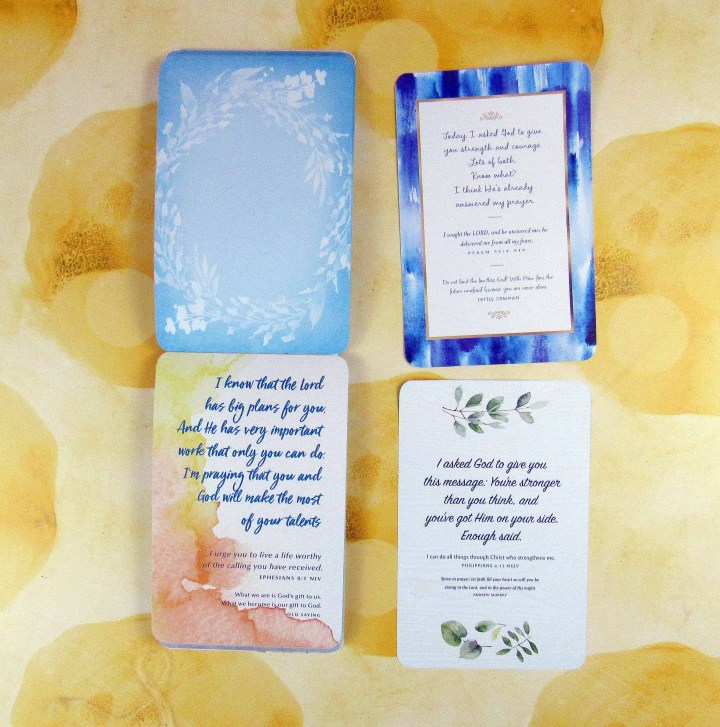 Instead, I saw colorful tearable pages with inspiring quotes and Scripture beautifully written on it. I've been praying to God for guidance on feeling overwhelmed. The first page I opened to was the one on the bottom right-hand corner.
I asked God to give you this message. You're stronger than you think, and you've got Him on your side. Enough said.
Message received!  My family and I will be passing along the notes and adding a handwritten note on the back.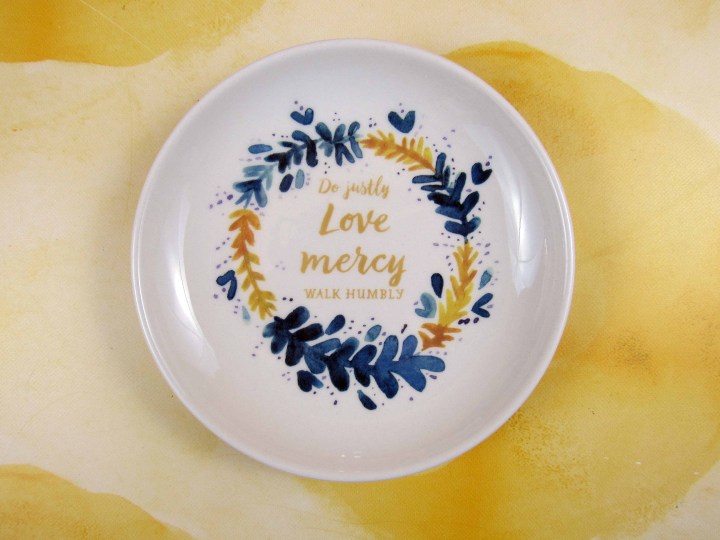 The 5″ ceramic  Love, Mercy Trinket Dish ($10.00, on sale $5.00) makes for a great gift. Send it with a card or pass along note. It reads…
Do justly

Love

Mercy

Walk Humbly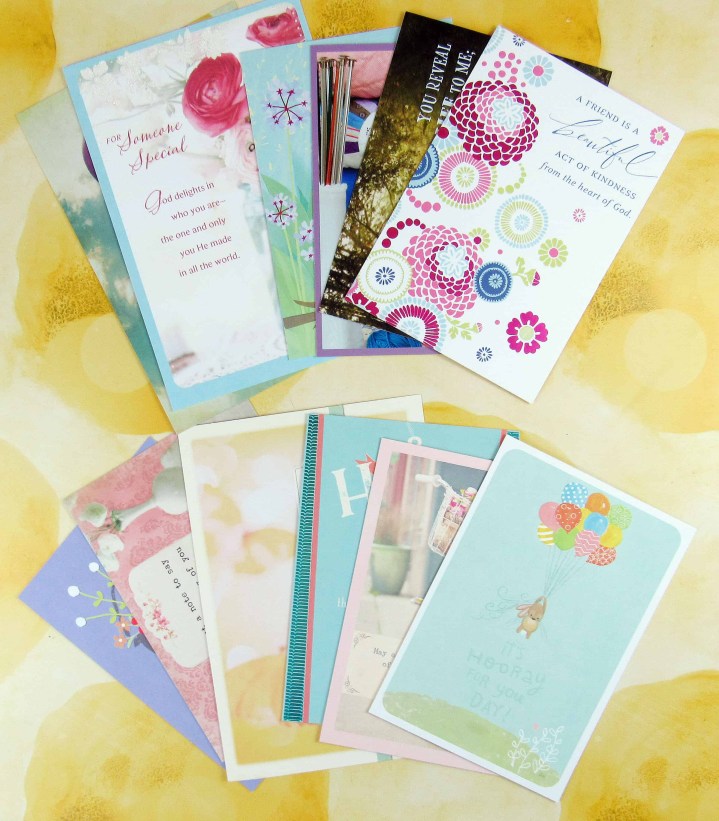 This month, I received an assortment of encouraging and event cards. My 9-year-old son and I look through the Fairhope Encouragement Cards (10 cards, $14.95) each month and determine which ones we can send out right away.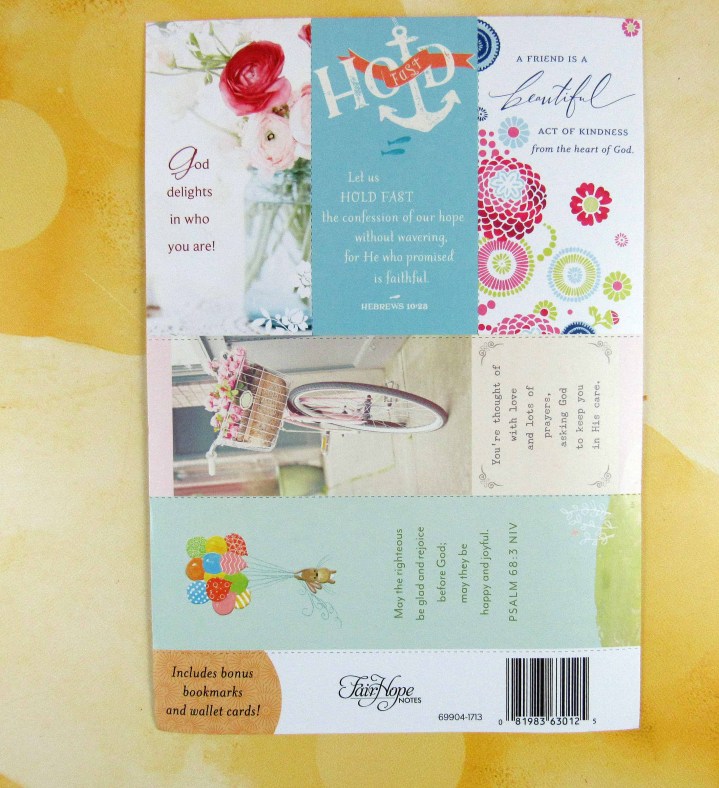 It also has two bookmarks and three wallet-size cards to inspire you.
I had a difficult time selecting my favorite card.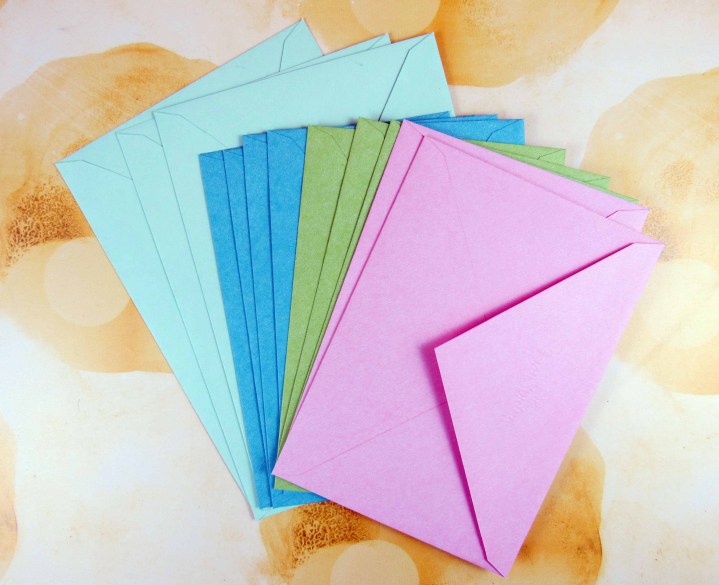 Colorful envelopes are included.
The June's Bette's Box of Blessing arrived when I felt overwhelmed by all the events in May and not having a lot of support in June. It was a source of encouragement and comfort. My favorite item was the Prayer to Share Book. The items are in its original packaging and can be enjoyed by the subscriber or gifted. It's a beautiful box for those that are seeking an uplifting Christian box to encourage you and others throughout the month.
Did you like this box? Let me know in the comments!
Visit Bette's Box of Blessings to subscribe or find out more!