Bette's Box of Blessings is a subscription made with Christians in mind. It gives you a collection of gifts for yourself to help you grow in your faith and items to share your faith with friends and family. The boxes start at $29 per month.
DEAL: Get $5 off your first month's box! Use coupon code HELLO.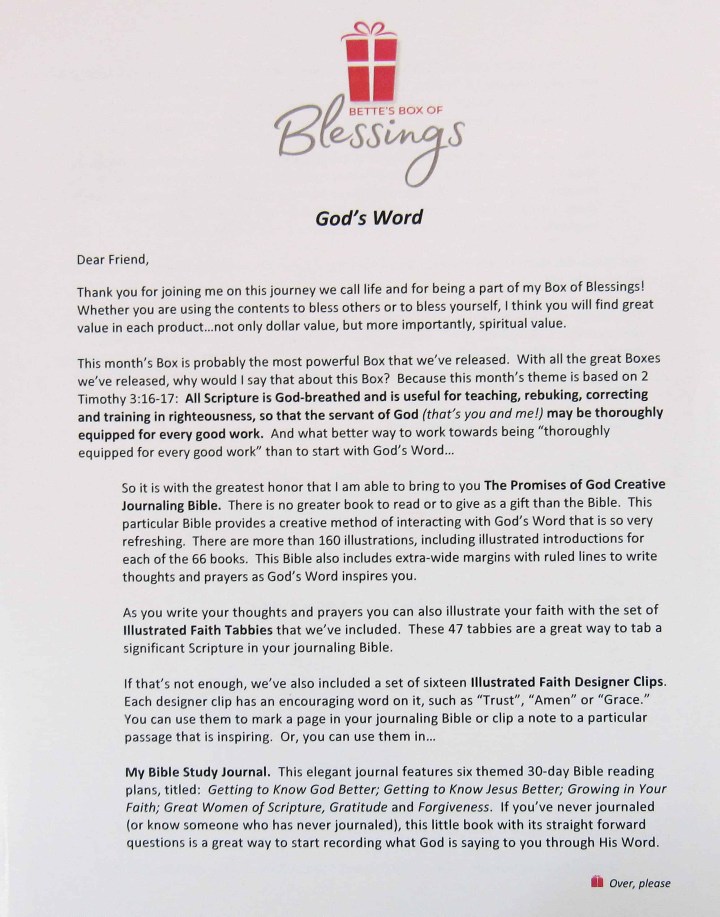 The theme for July is "God's Word." This month's Bible verse is
All Scripture is God-breathed and is useful for teaching, rebuking, correcting and training in righteousness, 17 so that the servant of God may be thoroughly equipped for every good work. Timothy 3:16-17.
I am excited about this box and can't wait to see what Bette has in store for us this month.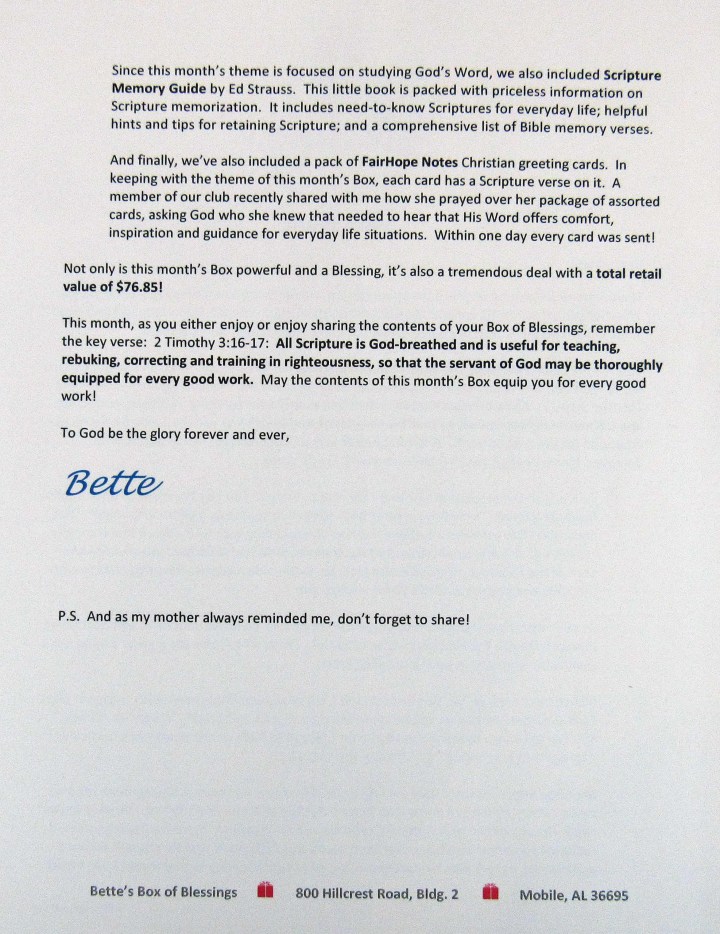 Bette's information card is more like a letter from a dear friend filled with personal touches and anecdotes. The items are described along with the reason why they are in this month's box.
Here are the items in the July's Bette Box of Blessings!  I am ready to delve into God's Word!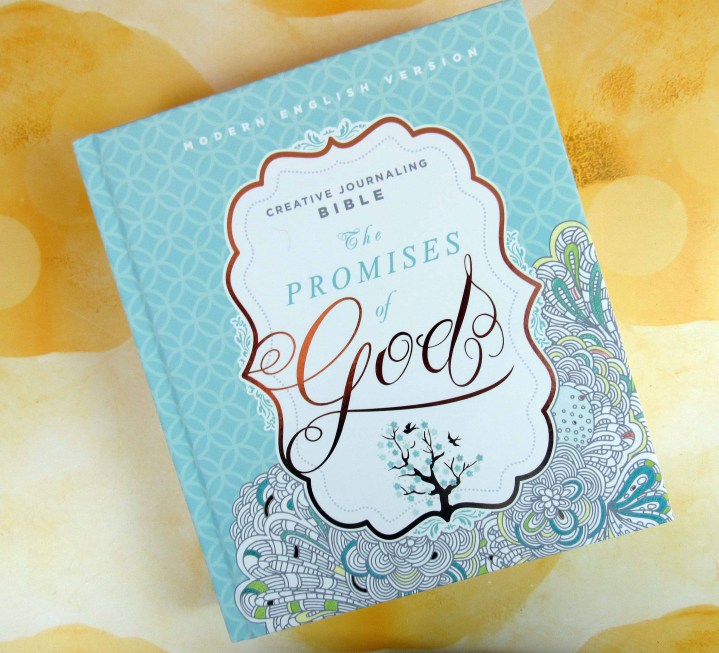 I enjoy reading different translations of the Bible and have yet to read the Modern English Version. The Ultimate Creative Journaling Bible for Creative Readers Modern English Version($21.99, $16.29) has extra wide 2.25″ margins and more than 160 illustrations. Amazon describes it as…
The Promises of God Creative Journaling Bible is a double-column, widemargin Bible in the beautiful Modern English Version translation. This unique Bible for craft enthusiasts is a wonderful resource for creative art journaling and coloring. Beautiful illustrations spread throughout the Bible, with both lined and blank margins, allow for a wide variety of creative uses. Scripture art is beautifully displayed on each of the sixtysix book introductions throughout the Bible, along with many other illustrations that can be colored to make the Bible customizable to your personality. Every page of Scripture features extra-wide 2.25" margins that include a variety of blank space, ruled lines, and illustrations for multiple creative uses. The 8-point font allows for comfortable reading, and the high quality off-white paper is optimal for creative art journaling.
I am looking forward to expressing my creativity while jotting down notes on the lined margins.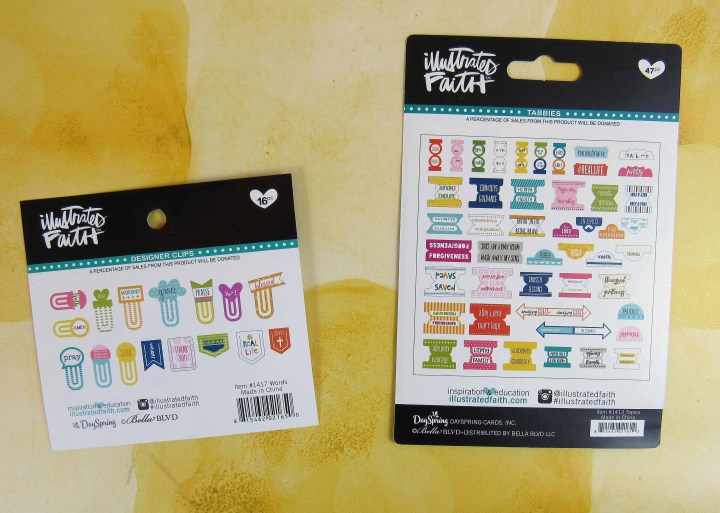 The Illustrated Faith Words 16 Piece Designer Clips ($5.00) and the Illustrated Faith 47 Piece Topic Tabbies ($5.00) are a fun way to add even more creativity to the journaling Bible.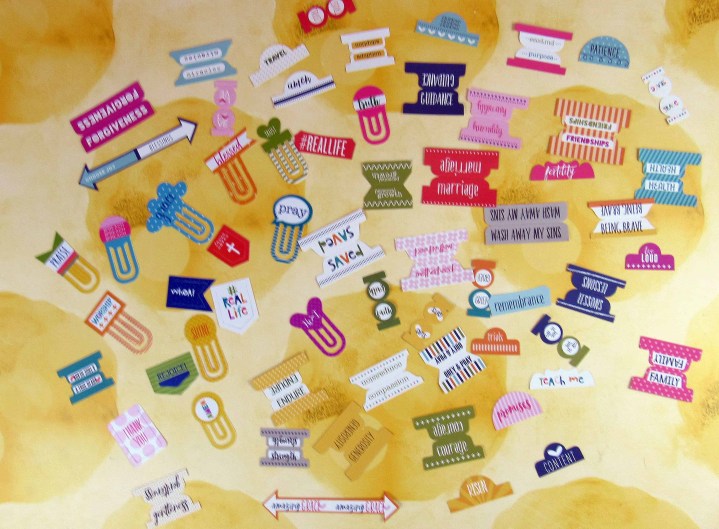 I will be using them to mark important passages in the Bible.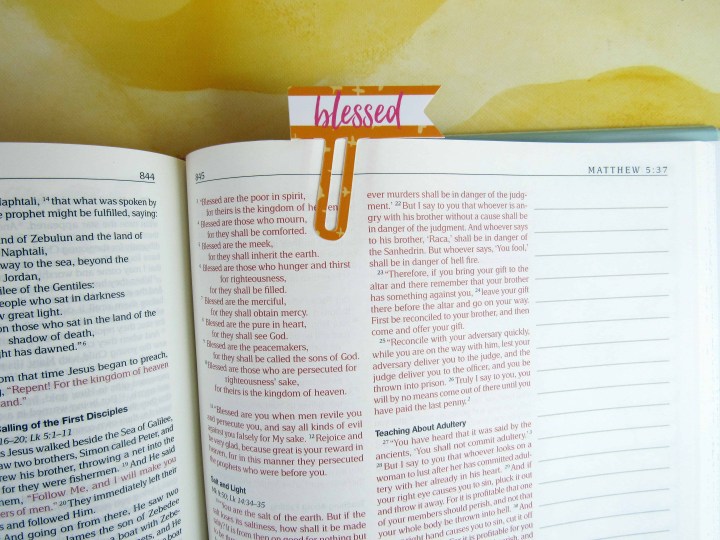 I used the Blessed Tabbie to mark the Beatitudes which has always been one of my favorite passages since I was a little girl.
I am going to enjoy illustrating my faith in various ways!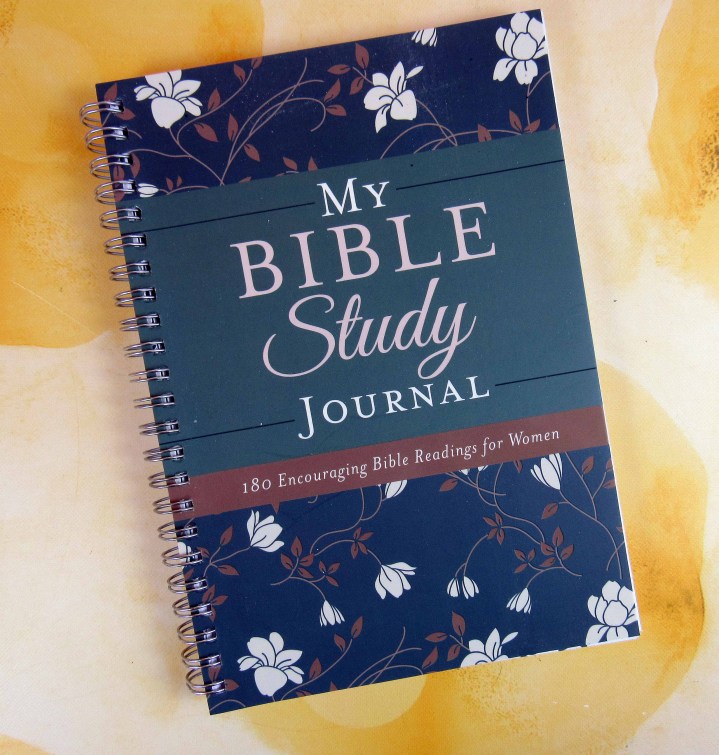 The beautiful My Bible Study Journal ($7.99, $6.99 Amazon) has six 30 day reading plans. That is half a year of Bible studying.
Each day has two to three writing prompts. It's a simple way to learn more about God's Word.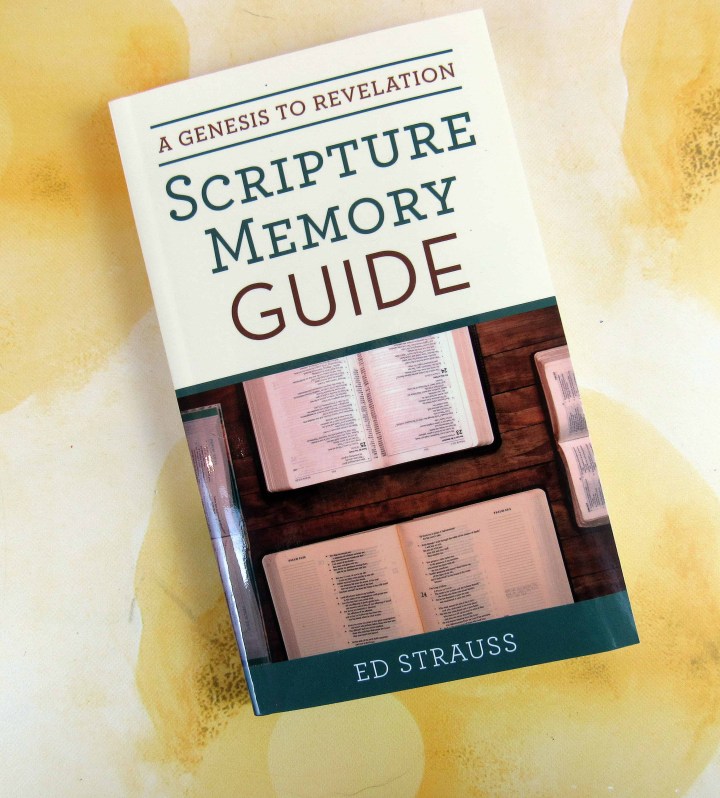 It's time to impress my older son, who is studying to be a Pastor, with my Scripture memorization. The A Genesis to Revelation Scripture Memory Guide by Ed Strauss ($4.99) includes tips on memorization and Bible verses to memorize.  As Amazon describes it
This powerful and practical guide book is packed with invaluable information on scripture memorization. Not only does it lay out vital, need-to-know scriptures for everyday life; it offers so much more, including an overview of all 66 books of the Bible, helpful hints and tips for retaining scripture, plus a comprehensive list of Bible memory verses in biblical order. You will come to understand and appreciate the value of scripture memorization as you learn that God's Word offers comfort, inspiration, and guidance for everyday life situations.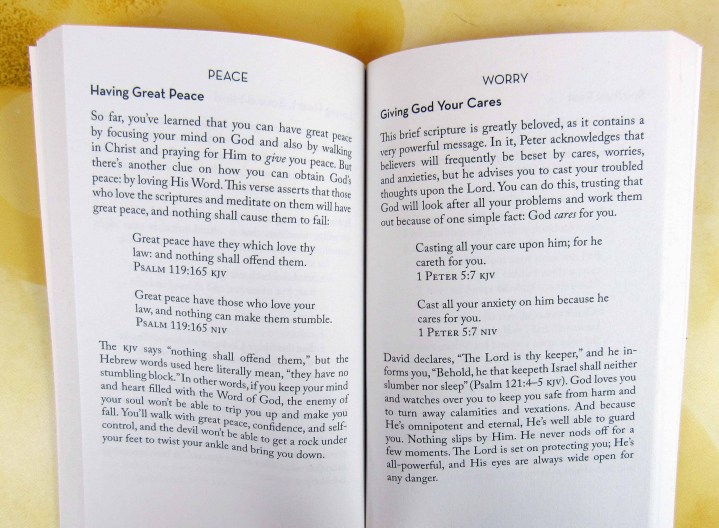 I'm ready for the challenge! It frustrates me when I know a Bible verse but can't recite it accurately.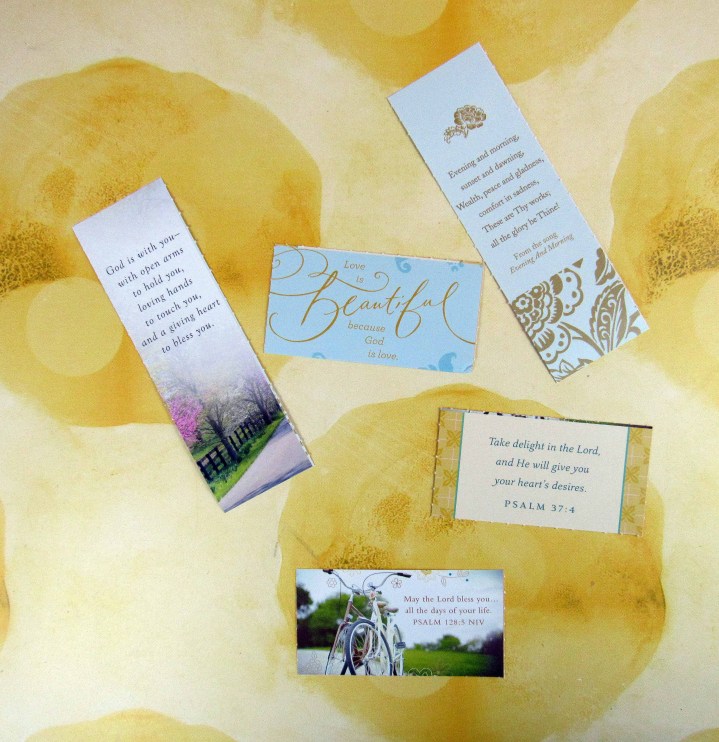 Bette's Box of Blessings has kept me on track with sending out cards to those that need them. My 9-year-old son and I look through the Fairhope Encouragement Cards (10 cards, $14.95) each month and determine which ones we can send out right away. The card package also includes two bookmarks and three wallet cards.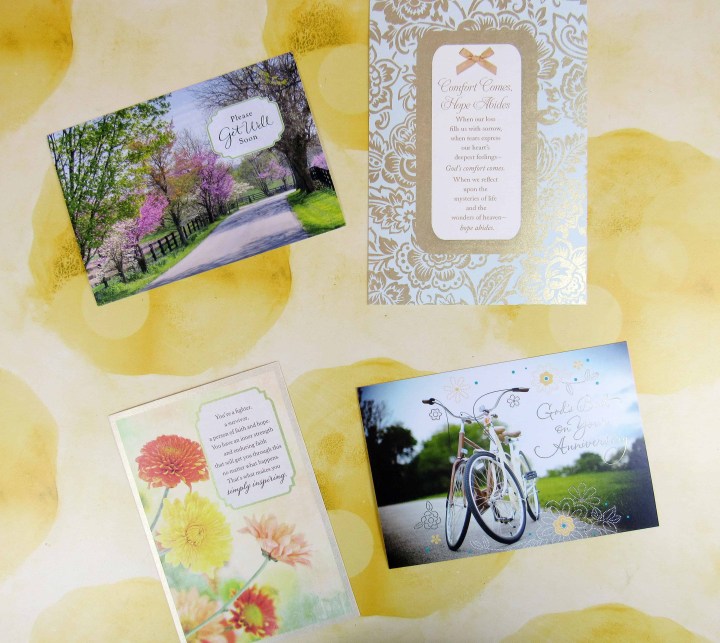 It makes me pause and think about the people in my life.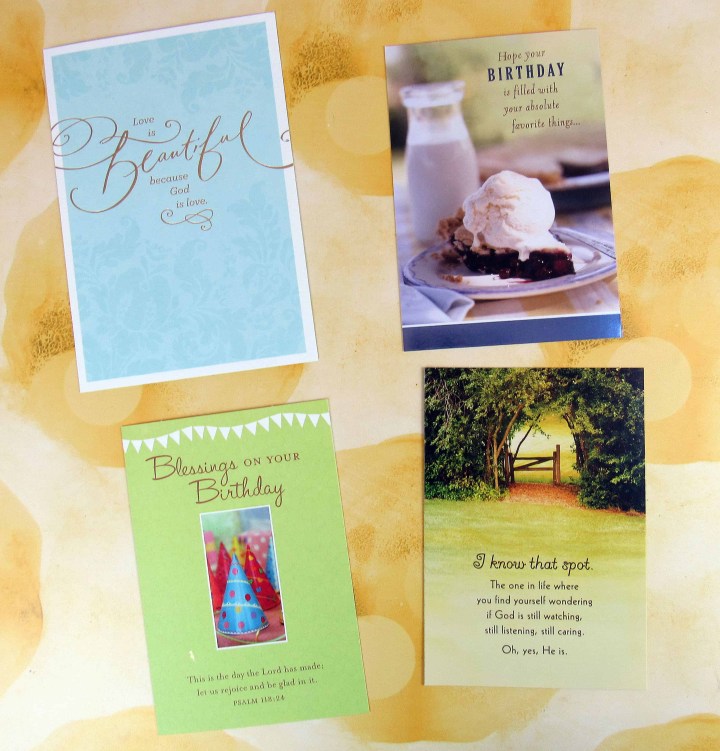 I will be giving the milk and pie birthday card to my husband. He loves milk and pie.
My favorite card is the one with the quilts.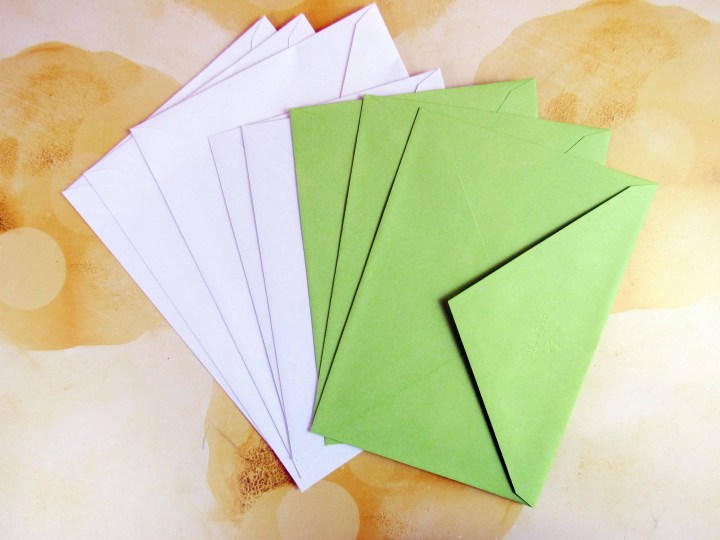 Only two colors this time!
I'm ready to put behind the craziness of May and catching up in June. The July Bette's Box of Blessings came when I felt ready to settle down and delve into God's word. I felt inspired by the items to create a good routine before the start of the school year.  It was hard to pick a favorite item this month because of the cohesiveness of the curation. The items are in its original packaging and can be enjoyed by the subscriber or gifted. It's a beautiful box for those that are seeking an uplifting Christian box to encourage you and others throughout the month.
Did you like this box? Let me know in the comments!
Visit Bette's Box of Blessings to subscribe or find out more!