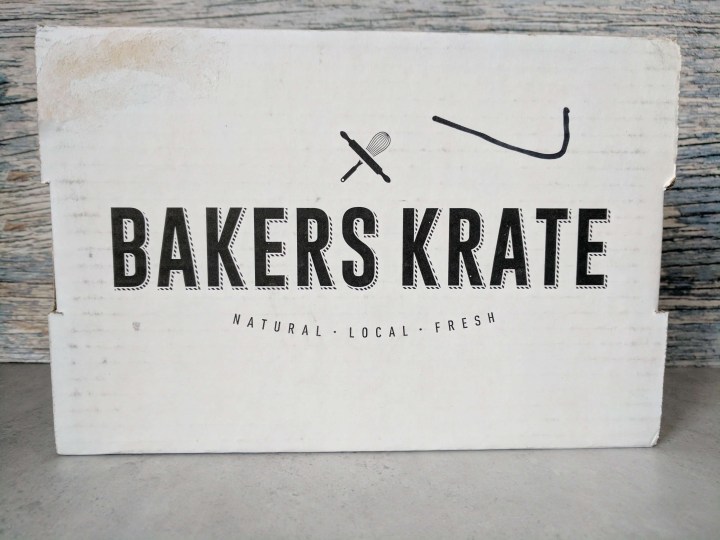 Baker's Krate is a Canadian subscription that sends you a box of delicious desserts once a month. The bakeries featured are all Canadian! This box features goodies mostly from Ontario. This box is $19.99 CAD and shipping is $9.99 across Canada (except to the Territories).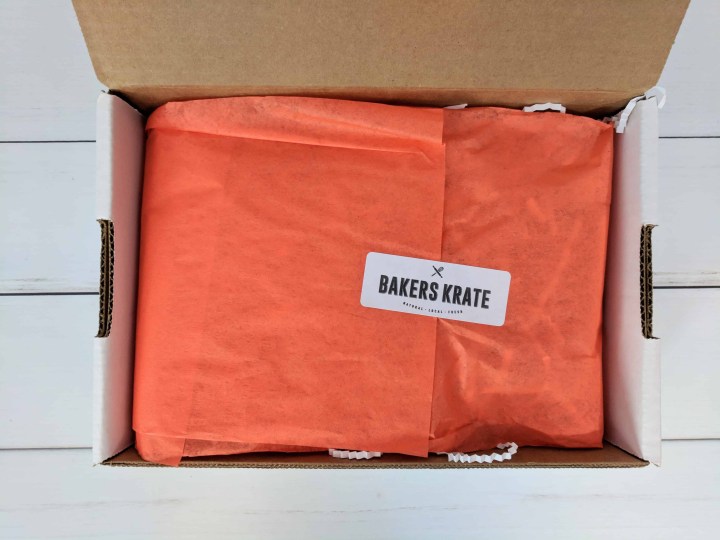 DEAL: Save 10% on your first month with coupon code SWEET.
Everything in the box!
This month, the information cards were left out of the box but subscribers should have received an email with all the details.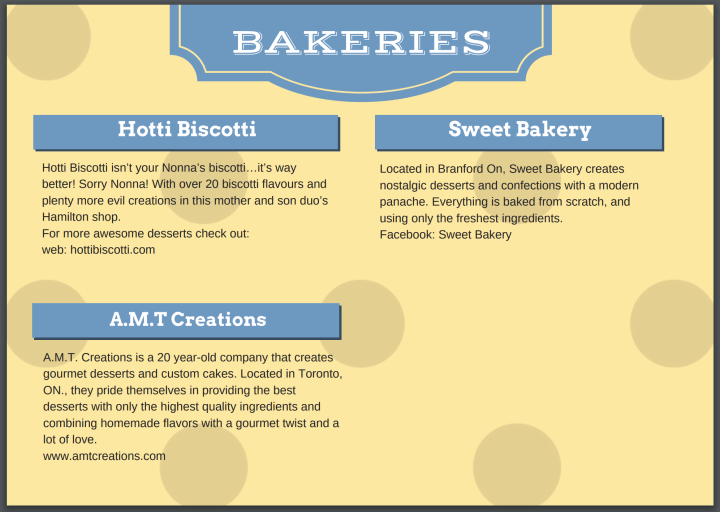 All the bakeries featured in this box have their little introduction and their web address so you can order more of your favorites!
A second card tells us a bit more about all the sweets we get to discover.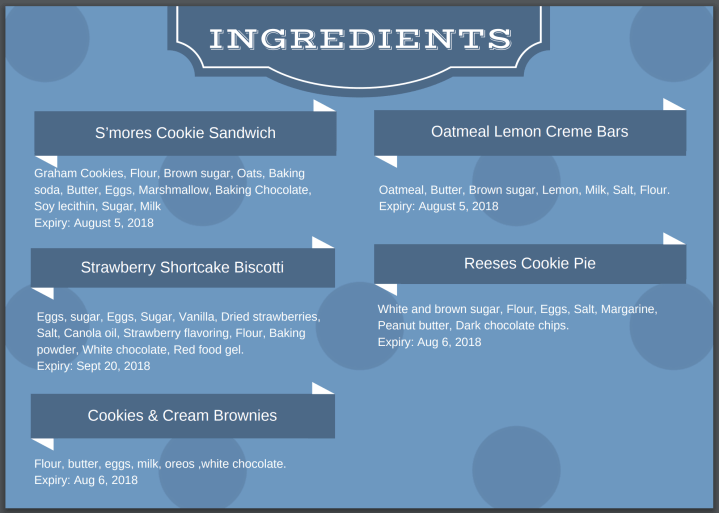 An in-depth ingredients list is also included for all of the items on the reverse. I appreciate that it's easier to avoid whatever could contain an allergen. I also like that you have an expiry date for each item, which is good if you intend to pace yourself (we don't).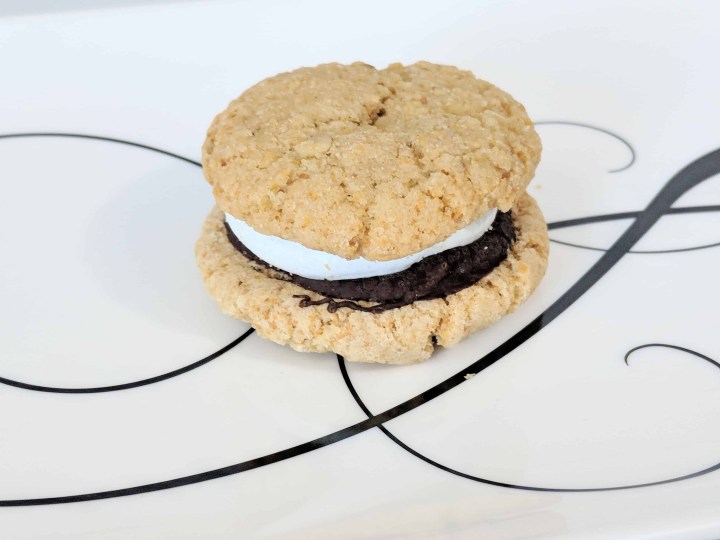 S'mores Cookie Sandwich by Sweet Bakery. A thin layer of chocolate and one of chewy marshmallow between two graham cookies. I was surprised by the texture of the cookies as they were not as soft as a sugar cookie, but it was quite tasty, the cookies being sweeter than the filling!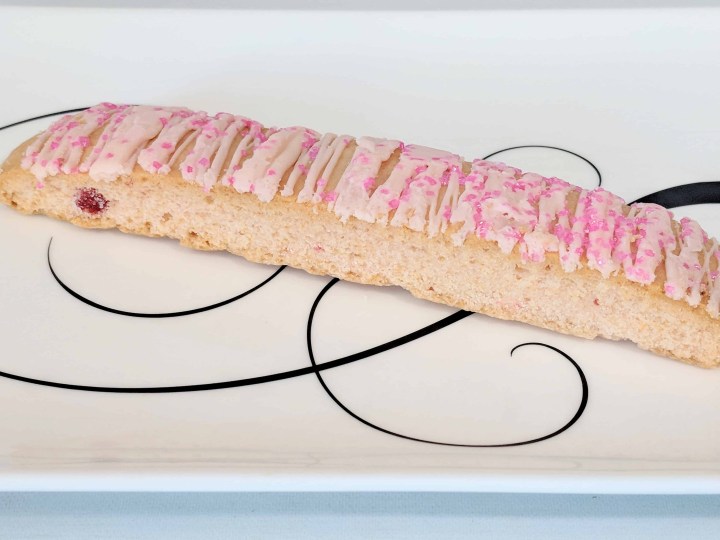 Strawberry Shortcake Biscotti by Hotti Biscotti. A soft biscotti, with a strong strawberry flavor in both the biscotti and the icing. We liked the addition of the sprinkles to add some texture.
Reeses Cookie Pie by Hotti Biscotti. The inside is soft with a mix of peanut butter and chocolate chips, and the pie dough was flaky and really tasty. Of course, the Reeses pieces on top are just delicious!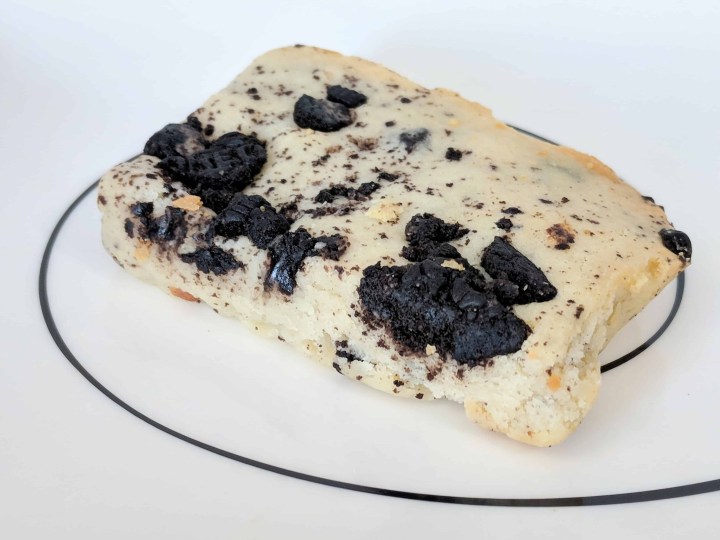 Cookie and Cream Brownies by A.M.T Creations. A soft and melt-in-your-mouth brownie with just the right amount of Oreo cookies to tie all the flavor together. Probably my favorite treat this month!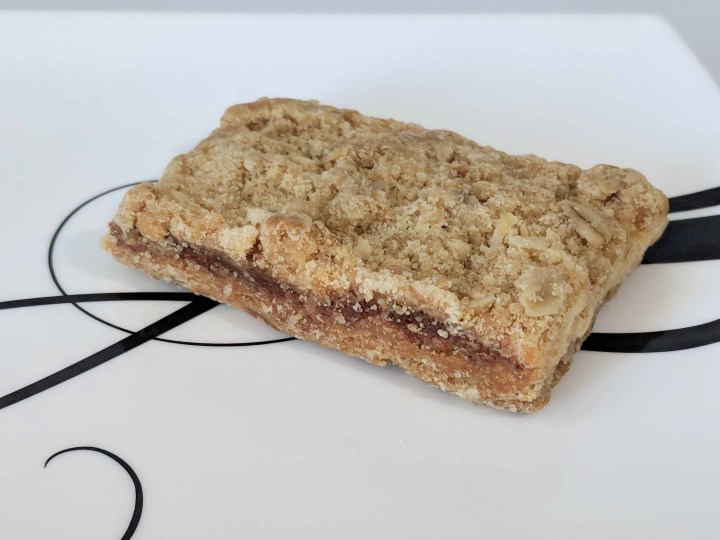 Oatmeal Lemon Creme bar by A.M.T Creations. A nice oatmeal soft cookie with a hint of zesty lemon in the middle. I wish the flavor would have been stronger, but it was still really tasty!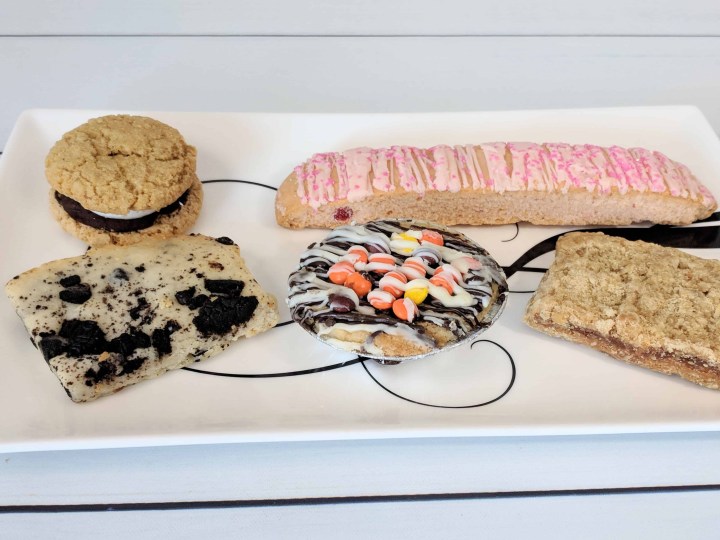 We always love our treats from Bakers Krate. There's usually a nice variety of sweets to please everyone. I like when we get a different texture and I felt like this month was tame on that front, but everything was nice and tasty. I also appreciate that they sent us an email with the information about each treat once they realized that the boxes were missing that important information, especially if you have allergies.
What do you think of this month's treats?