Amazon is offering a FOUR month trial to their Music Unlimited service! Normally $7.99 per month or $79 per year for Prime members, or $9.99 for Prime Members, your first 4 months are 99¢! This offer is good now through 7/17!
There's no coupon code to get the deal, just sign up! TIP: mark your calendar for a few days short of 3 months from today to remind you to evaluate your subscription before it renews!
Amazon Music Unlimited offers tens of millions of songs and thousands of expert-programmed playlists and stations, including the hottest new releases from today's most popular artists.
This is Amazon's new streaming plan, which offers more choices than their regular included with Prime plan, including new releases. They also have a special plan for your Echo and a family plan!
Music is available on-demand and ad-free, with unlimited plays. New albums and songs are typically added to the Amazon Music Unlimited catalog on the day they're released in the Digital Music Store.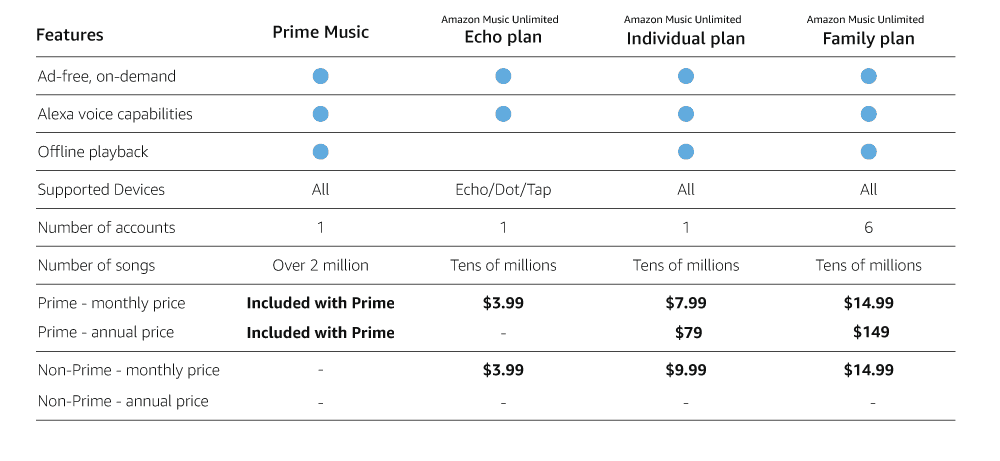 If you're curious about the differences in the subscriptions, Amazon has a handy dandy comparison chart!

While there isn't a unified catalog of what's currently available with Music Unlimited, you can search Amazon for a song or album and it will let you know if you can play it.