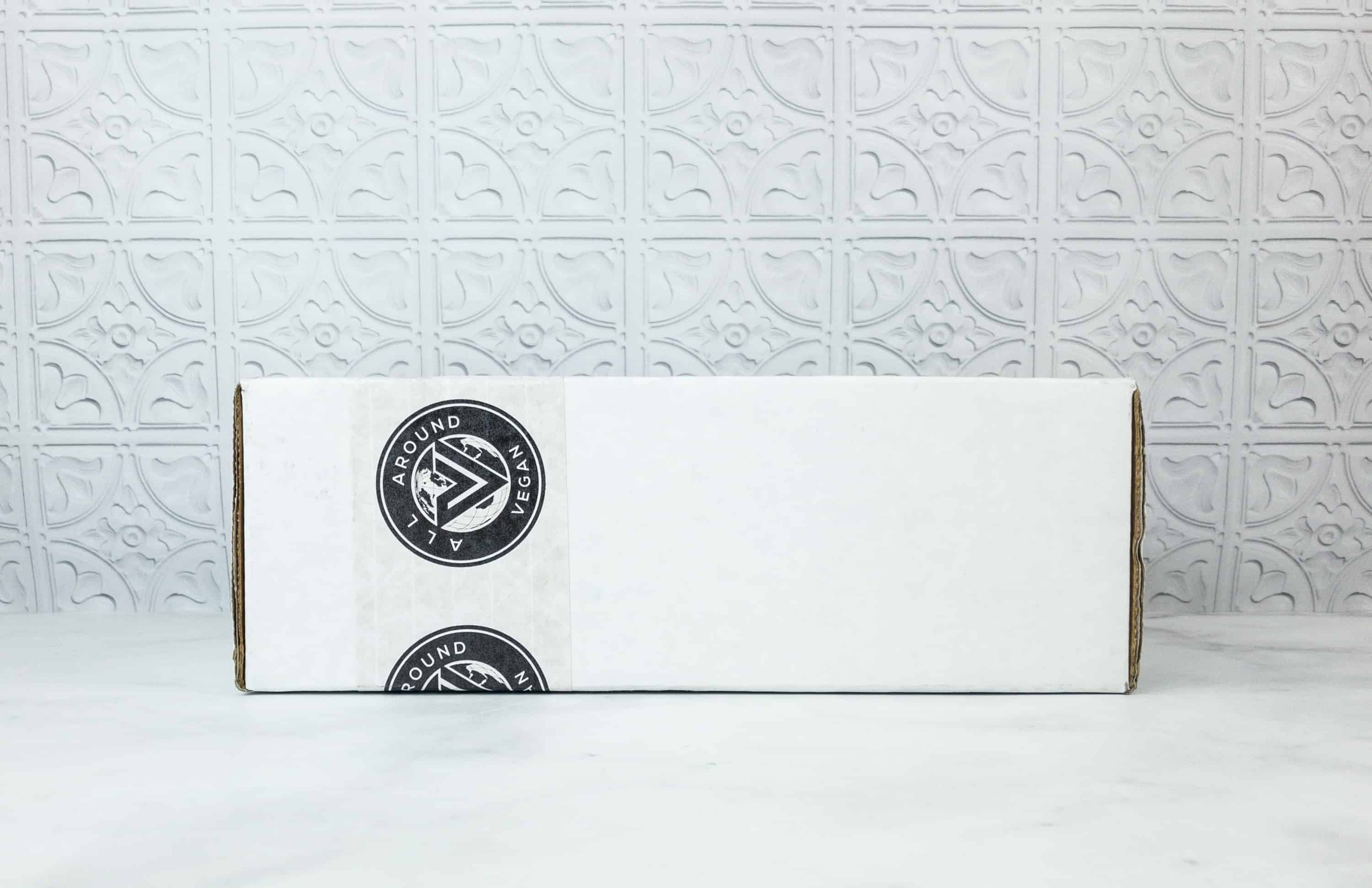 All Around Vegan Box is a subscription that caters to vegans and those interested in veganism. Each box includes items from 4 categories – a food item, a lifestyle item, a bath and body item, and an activism item. All products are cruelty-free and are curated to further support, promote, and enhance the vegan lifestyle.
DEAL:  Get 15% off your first subscription box! Use coupon code HELLO15.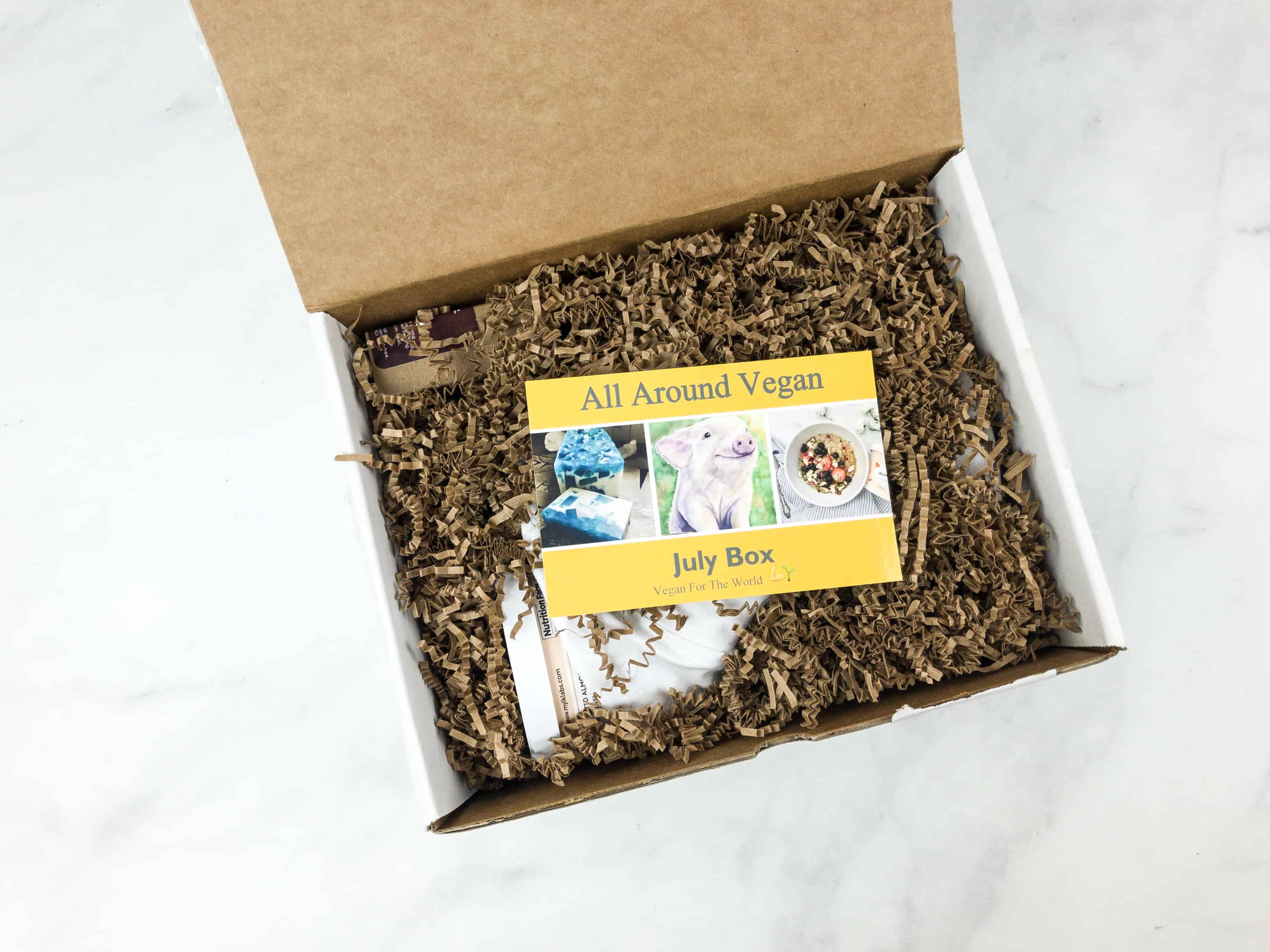 This is what it looks like upon opening. Lots of brown squiggles!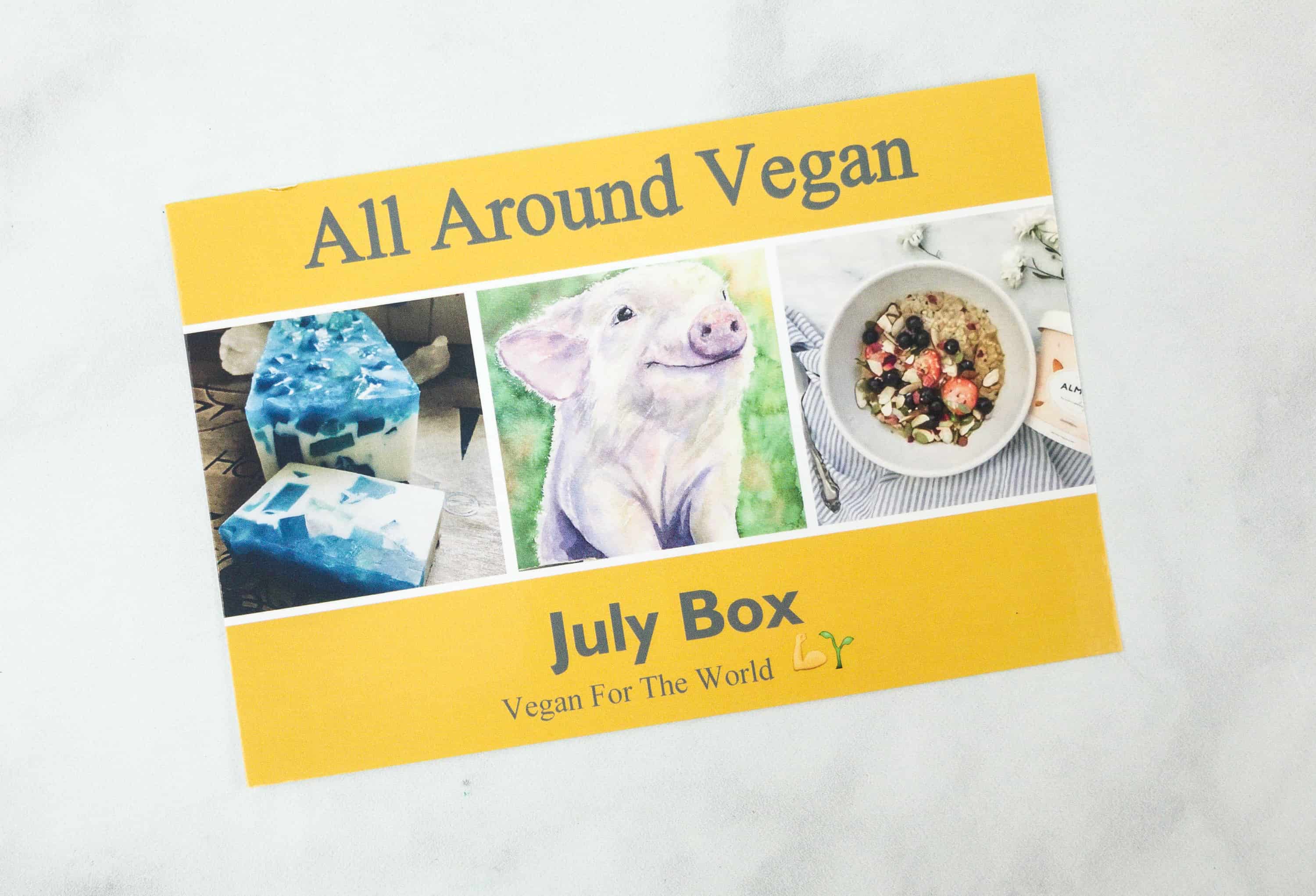 An info card shows us a glimpse of products inside the box.
At the back are brief descriptions of the products.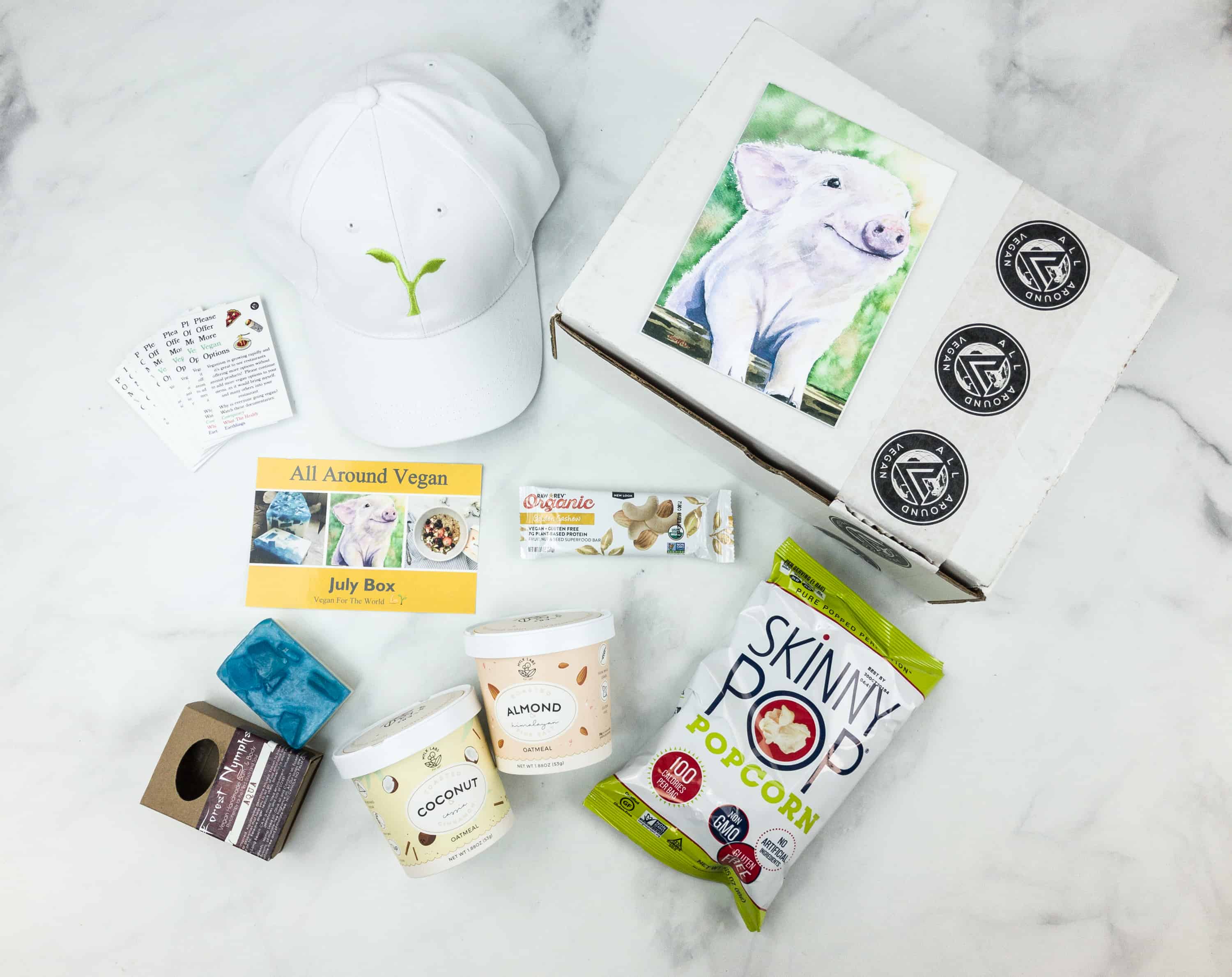 Everything in my box!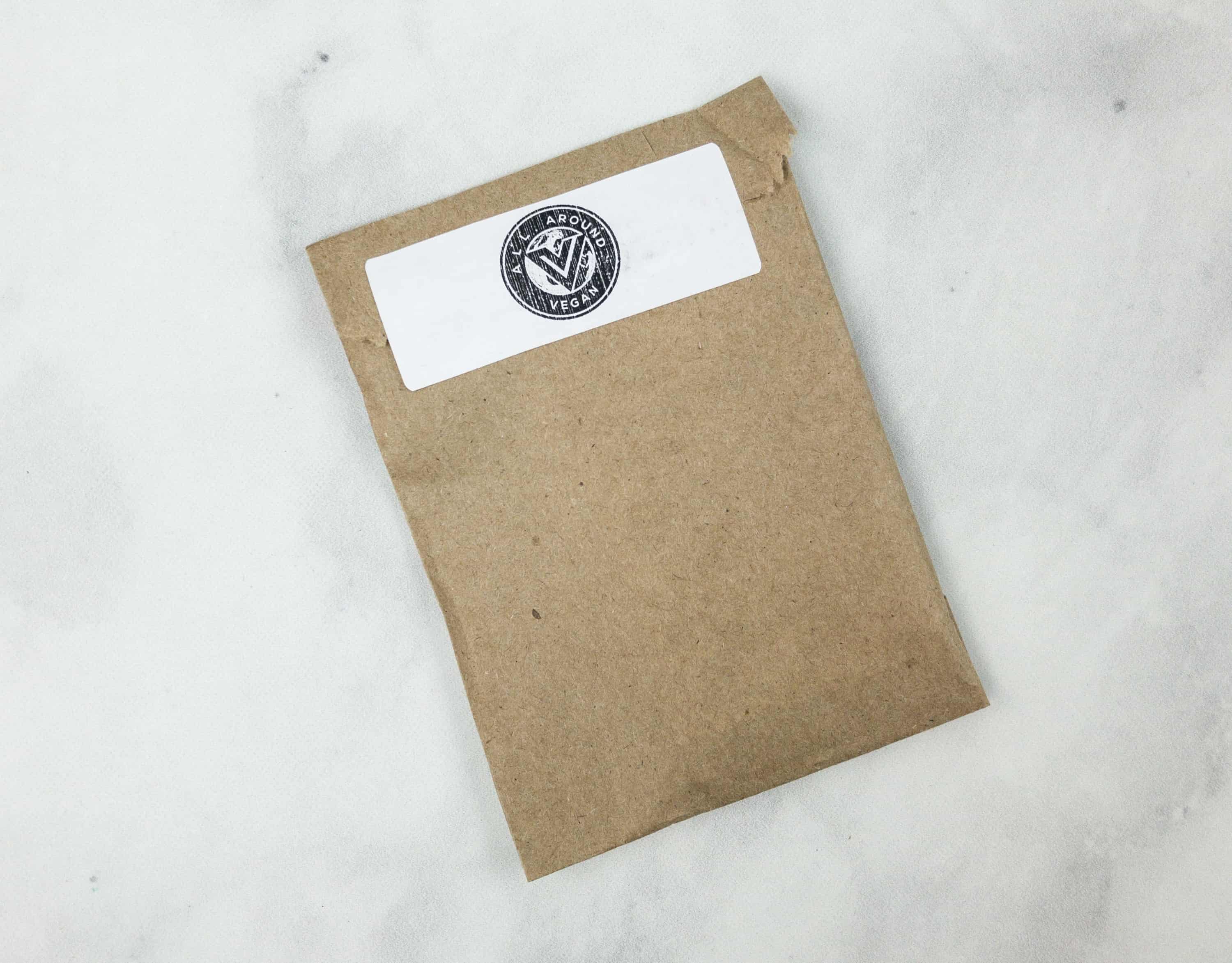 Vegan Option Cards. I got a brown envelope that is sealed with a cute sticker that says All Around Vegan.
Inside the brown envelope are several option cards that request for more vegan options to be served. I think this is a nice way of directing attention to the needs of vegans when you dine out.
Forest Nymph's Aqua Handmade Bath Soap I love handmade products and this bath soap looks promising. It is designed to be used as part of phytotherapy, where you can release all the negativity inside of you.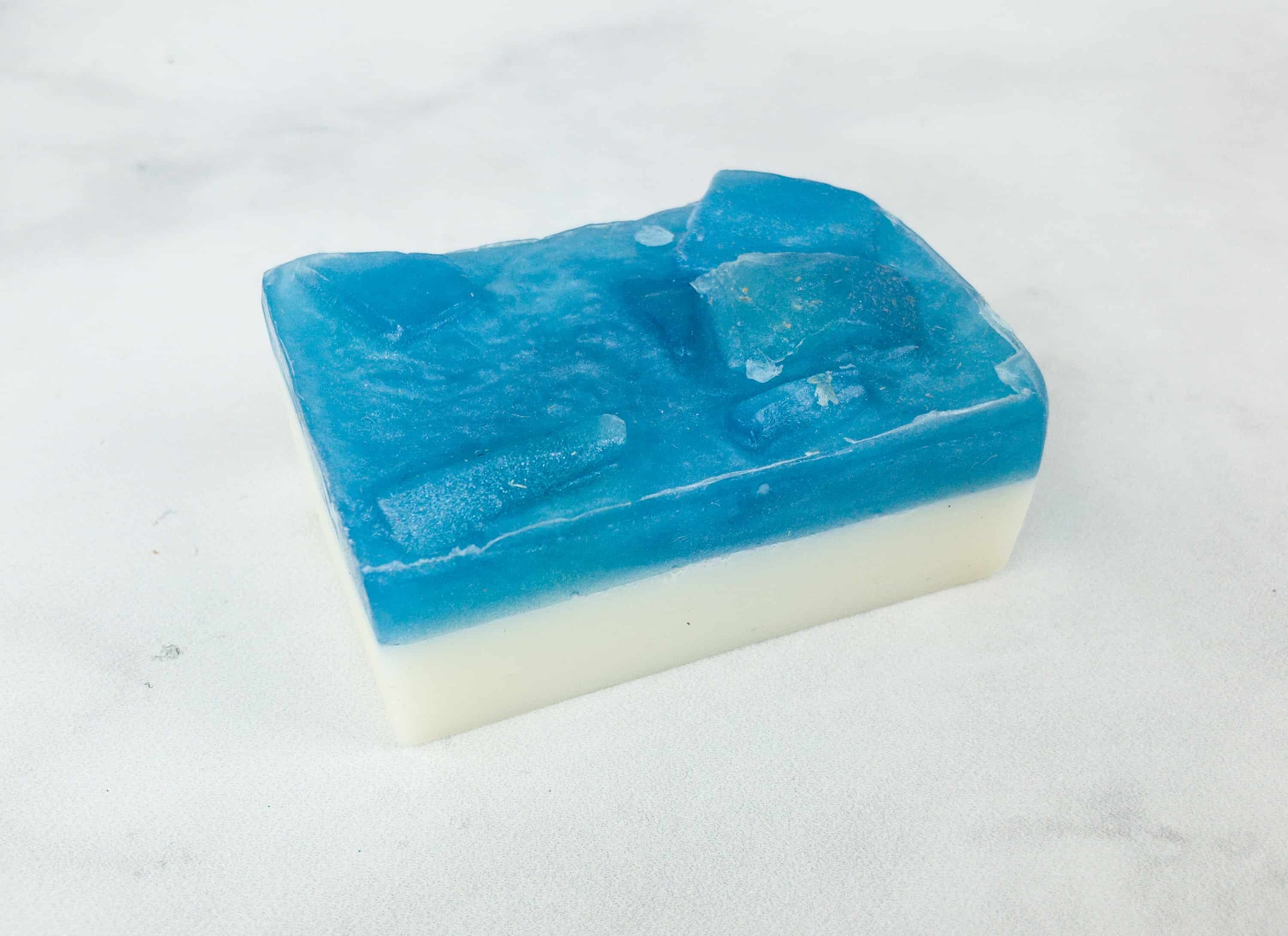 The uneven top layer of the soap is in blue, while the bottom layer is white. The scent is wonderful! I think it's grapefruit, which is so sweet and refreshing.
Vegan For The World' Summer Cap. Well, summer is here which means you will need to protect your head from the sun. This white summer cap looks clean and fresh and that green shoot in the middle is really cute. It is a great looking cap!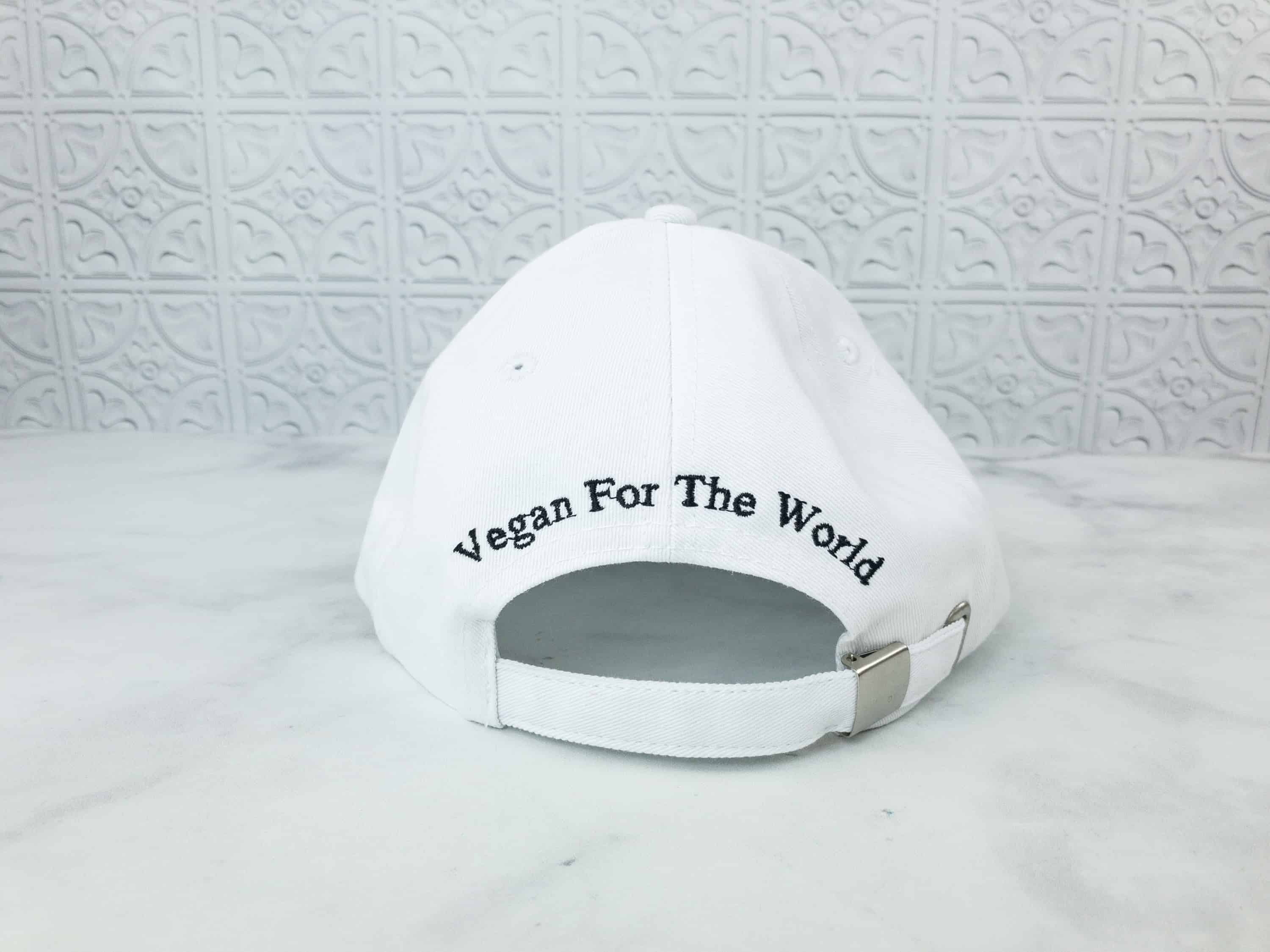 And if you are still wondering why this summer cap looks amazing, check out the back! The words Vegan for the World are stitched on the back so everyone can see.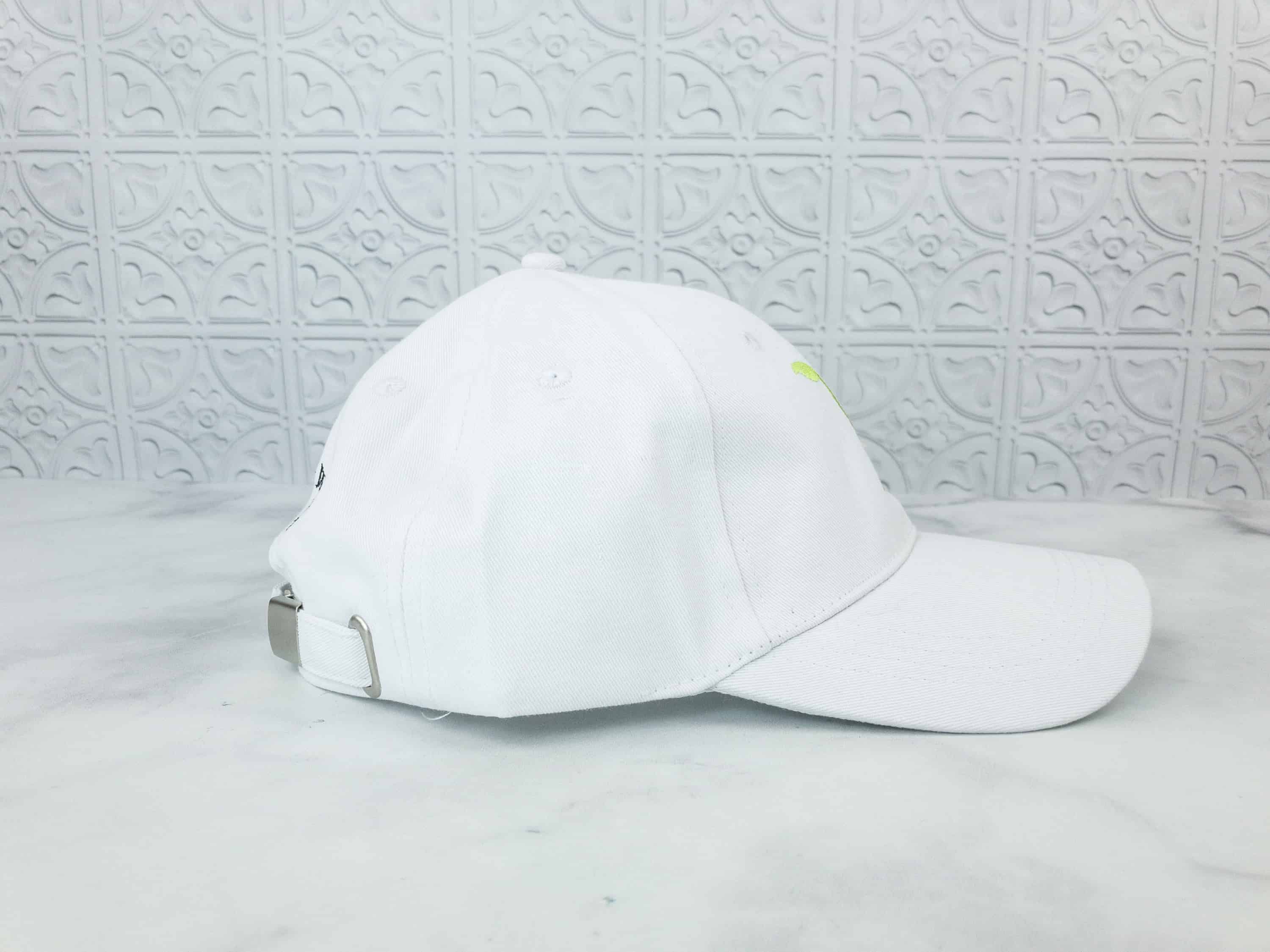 This is a stylish way of showing off your support for veganism. It's adjustable too!
Pig Print by George Dyachenko This print is made by an artist from Russia. It features a cute little pig in watercolor. It does look like Babe the Pig but this one has a softer texture to it.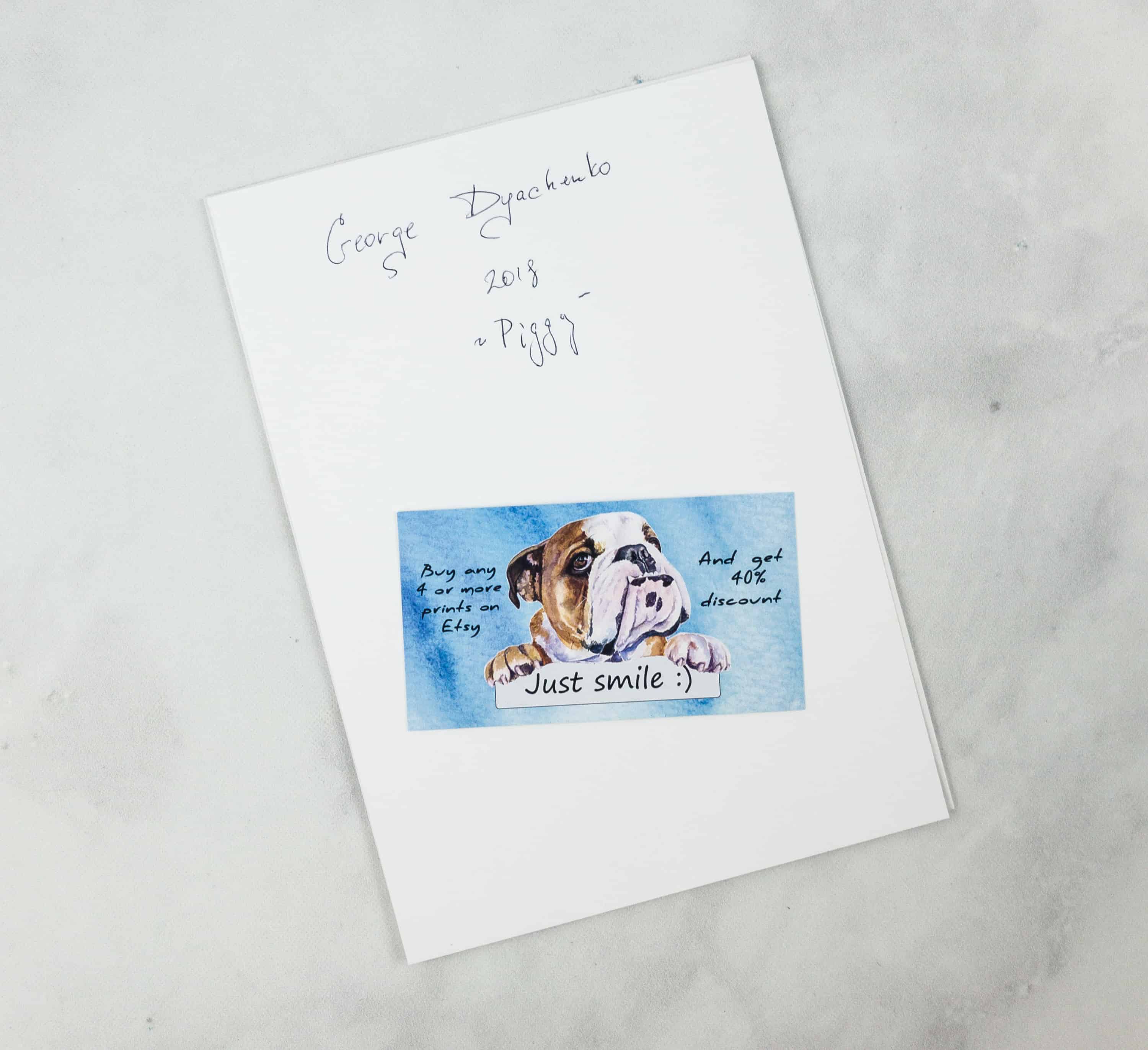 You will find the artist's signature on the back of the print. In case you want to get more art prints, they're giving a 40% discount too.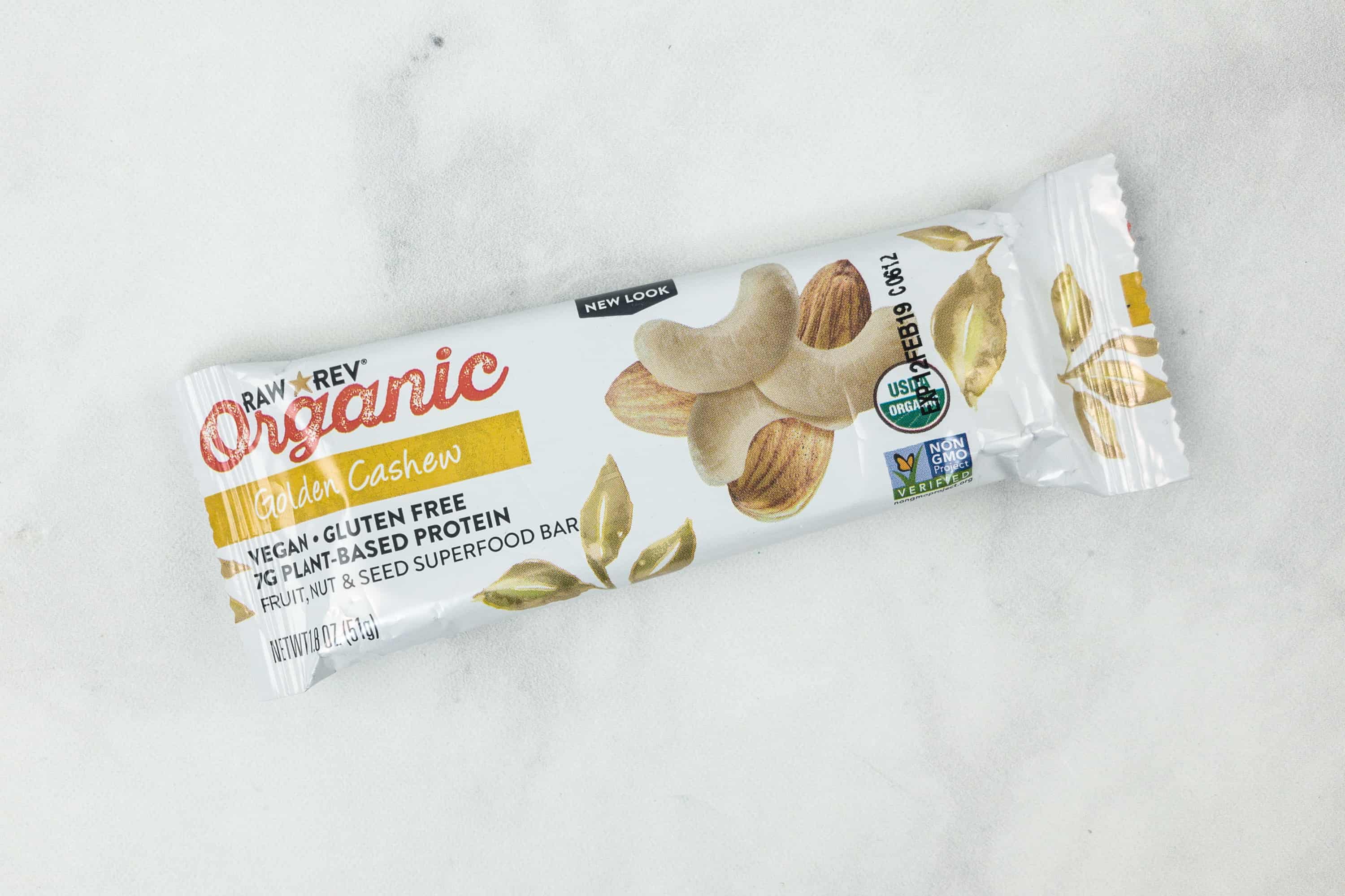 RawRev Organic Cashew Bar in Golden Cashew Of course, this box won't be complete without a snack for vegans. This one's a cashew bar made from raw and organic materials. It's gluten-free too.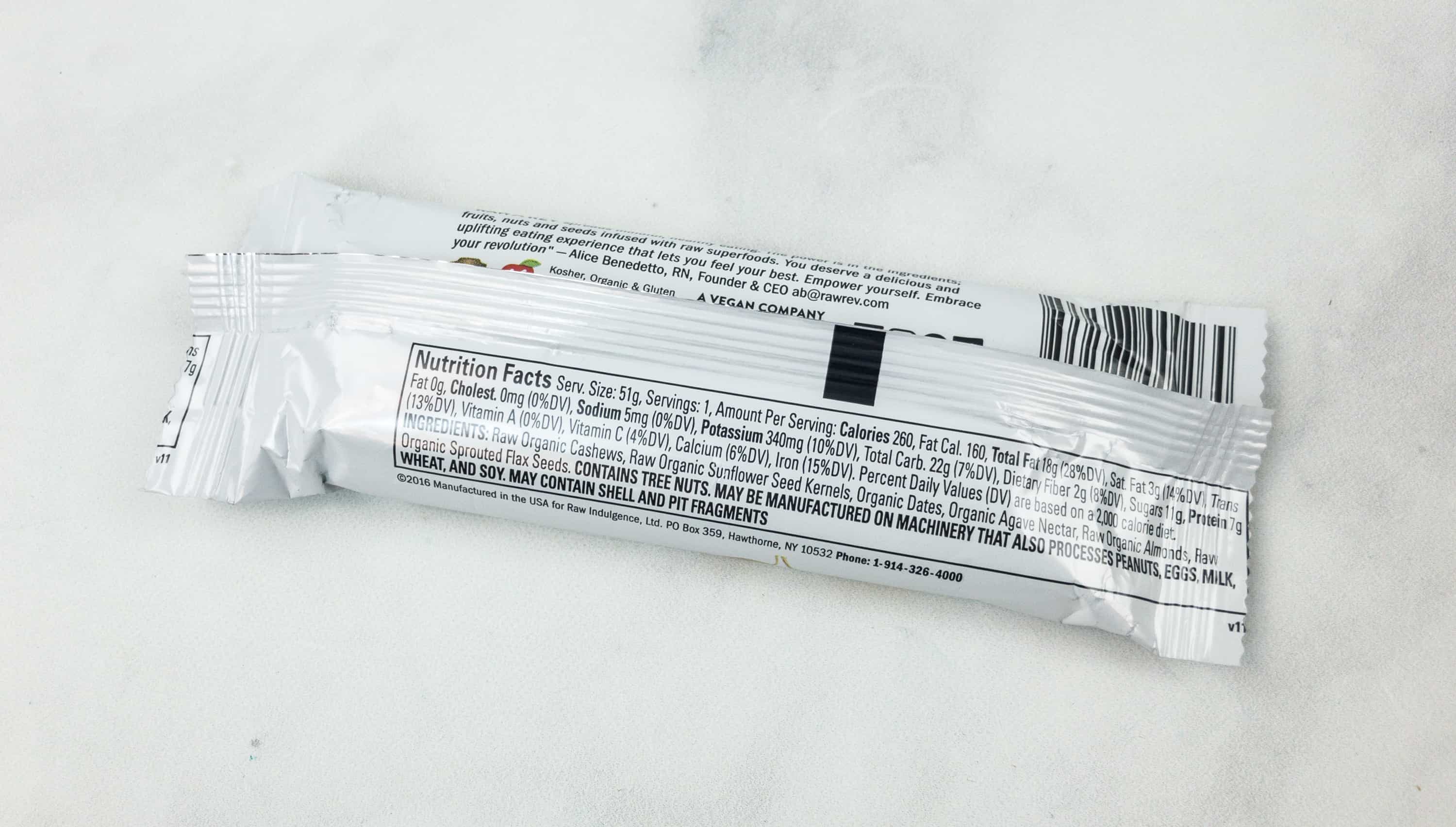 It's a nutty bar that is ideal for those who need a quick pick me up without causing your blood sugar to crash. There are only six ingredients included here. Each bar gives you 7 grams of protein and 3 grams of fiber only.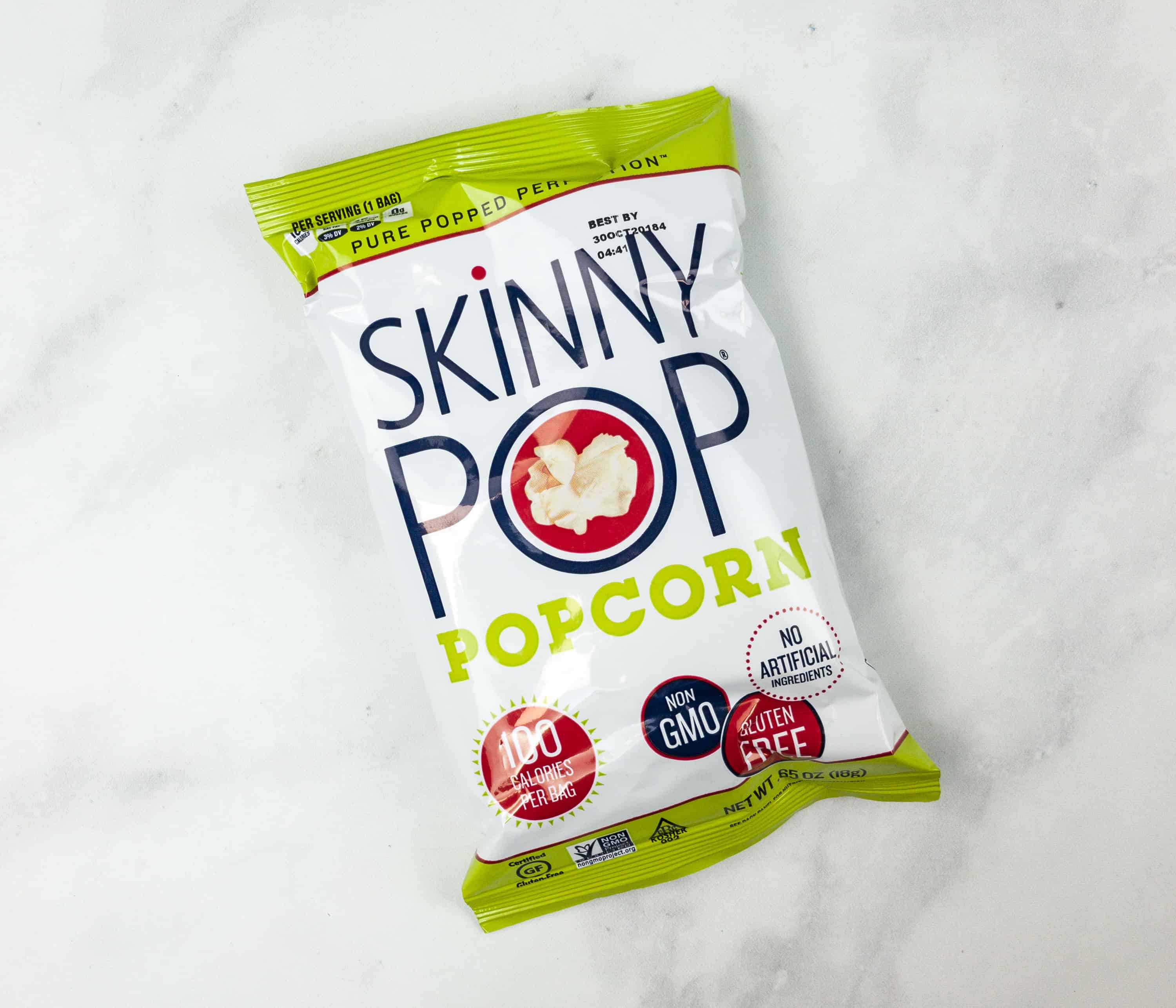 Skinny Pop Popcorn If you are on a diet but would like to indulge once in a while, this Skinny Pop Popcorn is a great treat to try. These are popped to perfection which means that you'll get that extra crunch when eating this vegan snack.
Mylk Labs Oatmeal in Toasted Coconut & Cassia Cinnamon and in Roasted Almond & Himalayan Pink Salt We got two cups of these vegan-friendly, non-GMO, and gluten-free oatmeal. One is Toasted Coconut & Cassia Cinnamon and the other is Roasted Almond & Himalayan Pink Salt.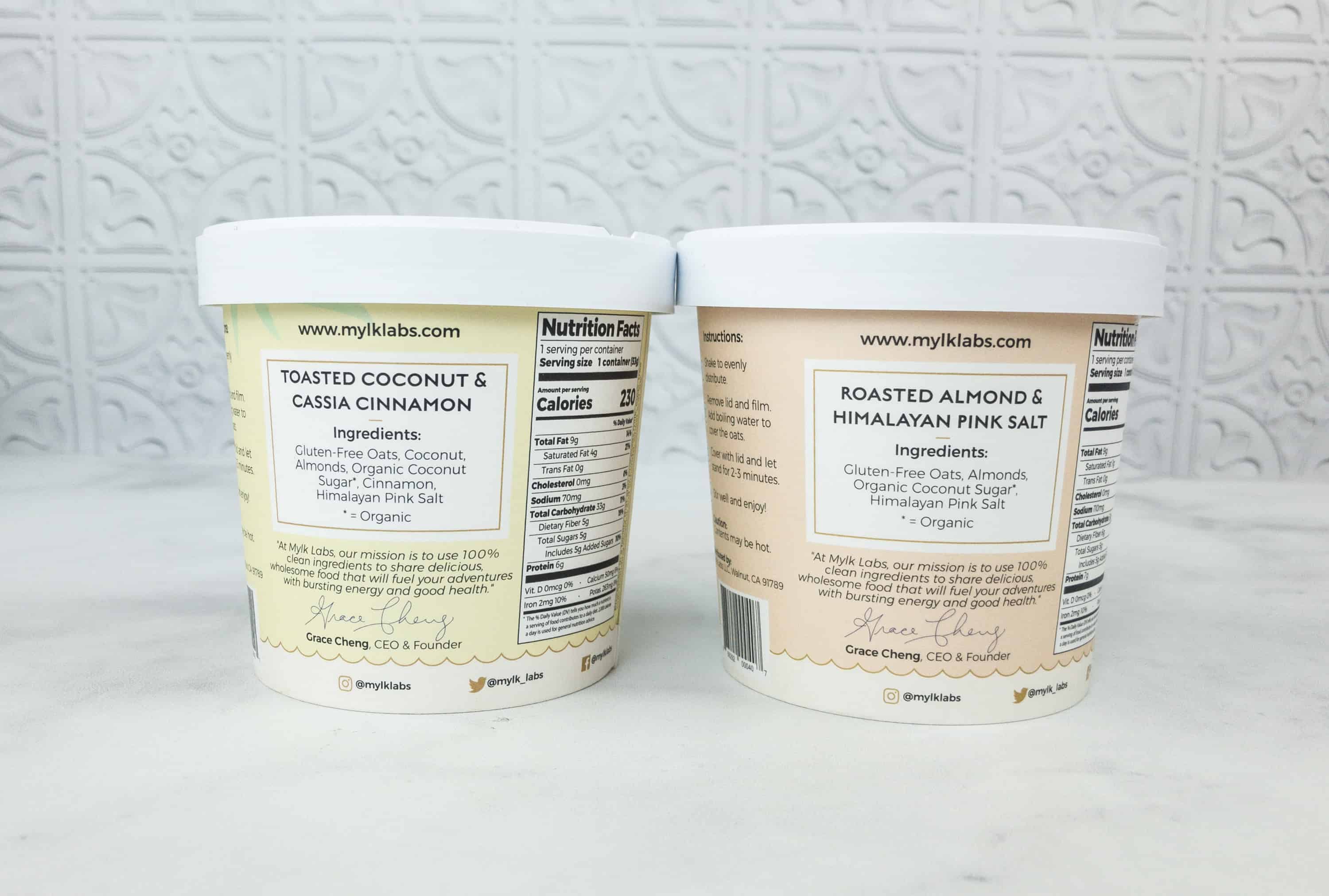 Toasted Coconut & Cassia Cinnamon is spicy and sweet at the same time. Roasted Almond & Himalayan Pink Salt is really nutty with a hint of saltiness and sweetness.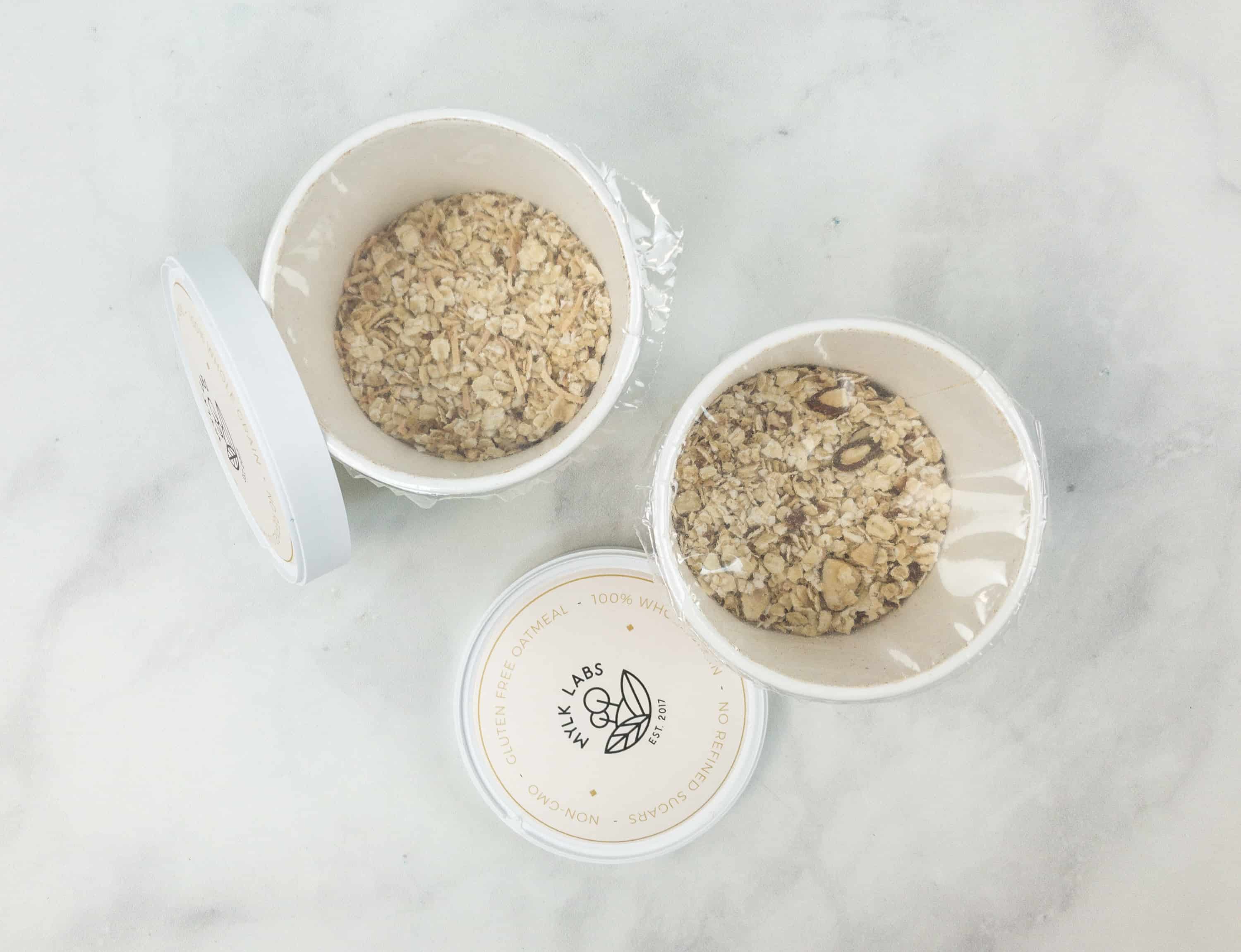 All it needs is hot water and it's ready to be eaten! Both are satisfying and filling, with a nice crunch thanks to toasted coconut and roasted almonds.
All Around Vegan Box always delivers a great variety of vegan-friendly items. From snacks to body products to wearables, they got us covered! This month's food items are all fresh and tasty. It makes us happy because it's always great to indulge without feeling guilty. Overall, this subscription is ideal whether you are a vegan or you just want to shift to a healthier lifestyle and tell the world about it!
What do you think of this month's box?