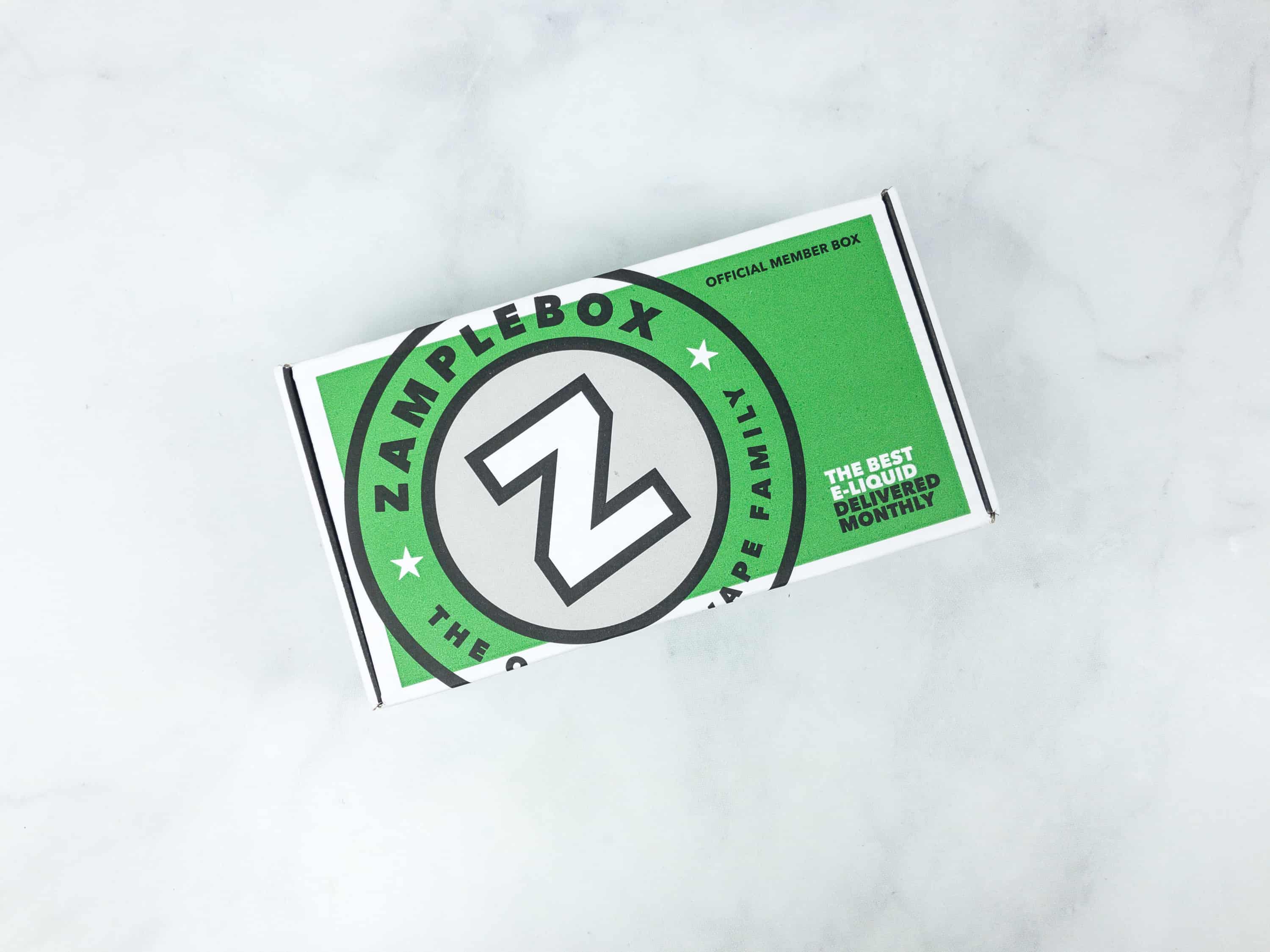 ZampleBox is a monthly e-juice/vaping subscription box. Every month you'll receive 3 ($23.99), 6 ($33.99), or 11 ($53.99) premium, American-made e-liquid bottles. Zamplebox has a ton of juice preference features that allow them to deliver a box that is customized to your taste preferences.
This is a review of the 11 bottle $53.99 per month box.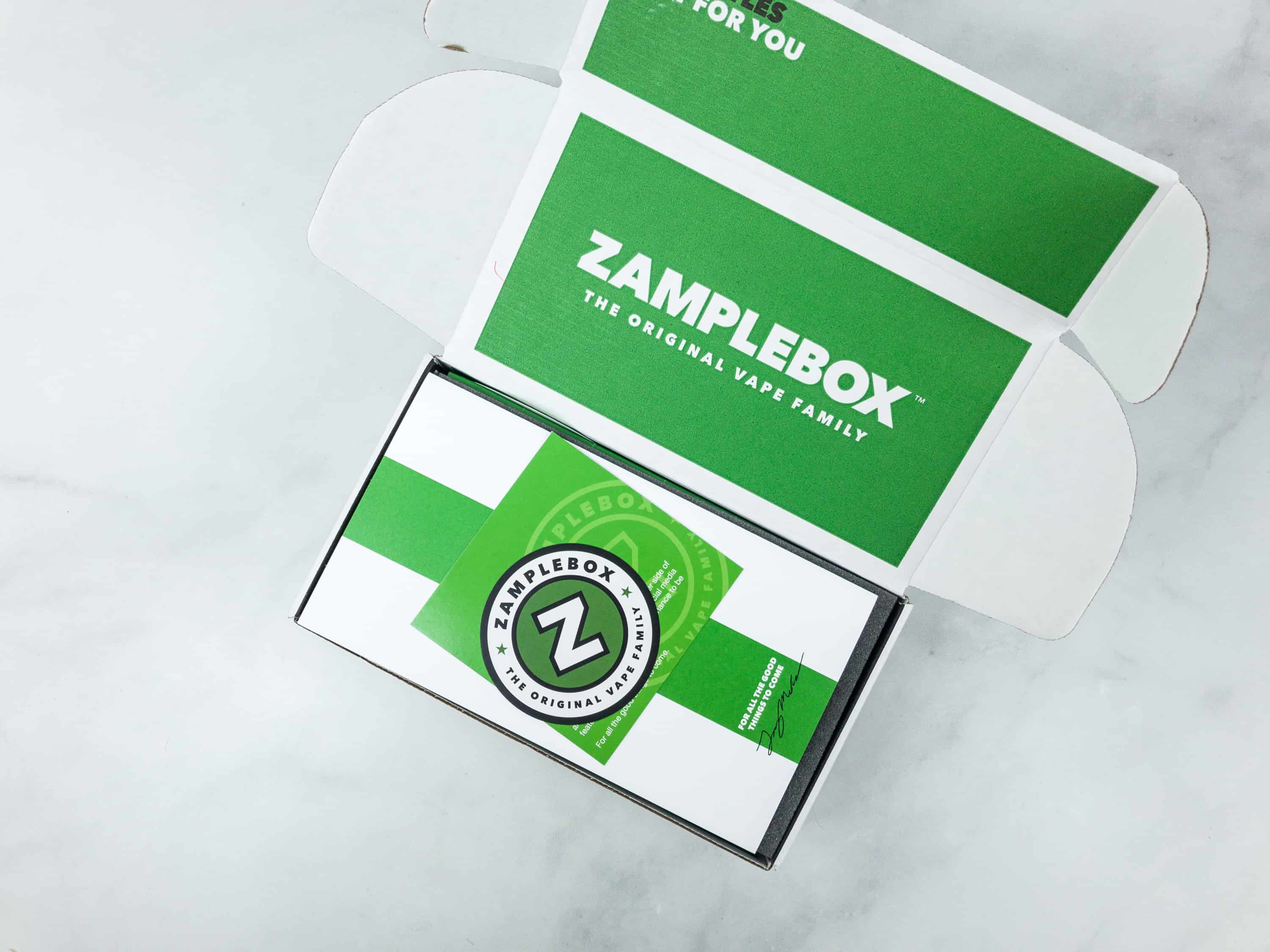 All ZampleBox Memberships now include ZB Wholesale ($9.99/month value) for FREE! You'll get access to special member-only vape deals as well as the wholesale shop.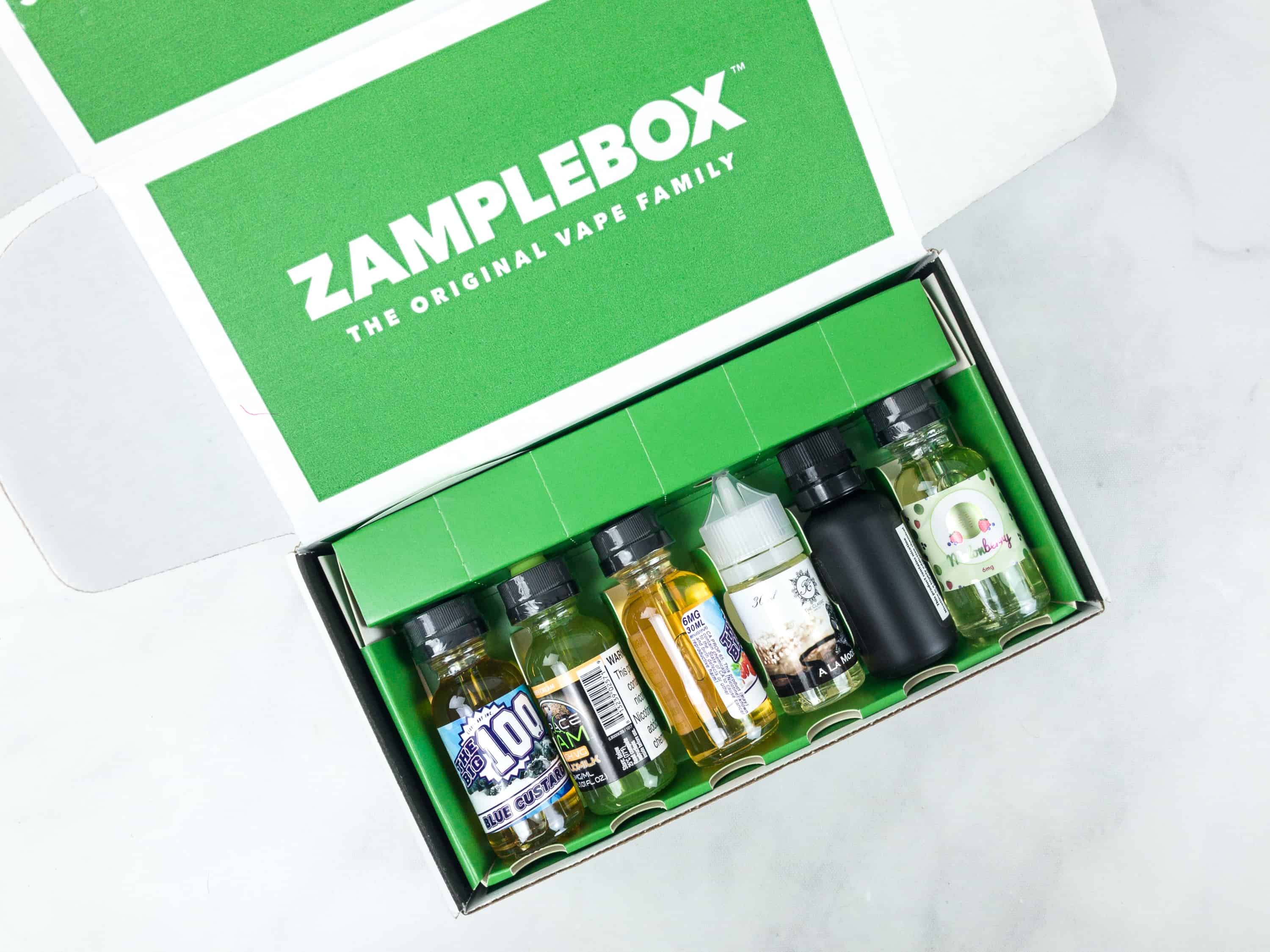 DEAL: Get 10% off your first box with coupon code ZBTEN!
Share it on social media using @ZampleBox for a chance to be featured!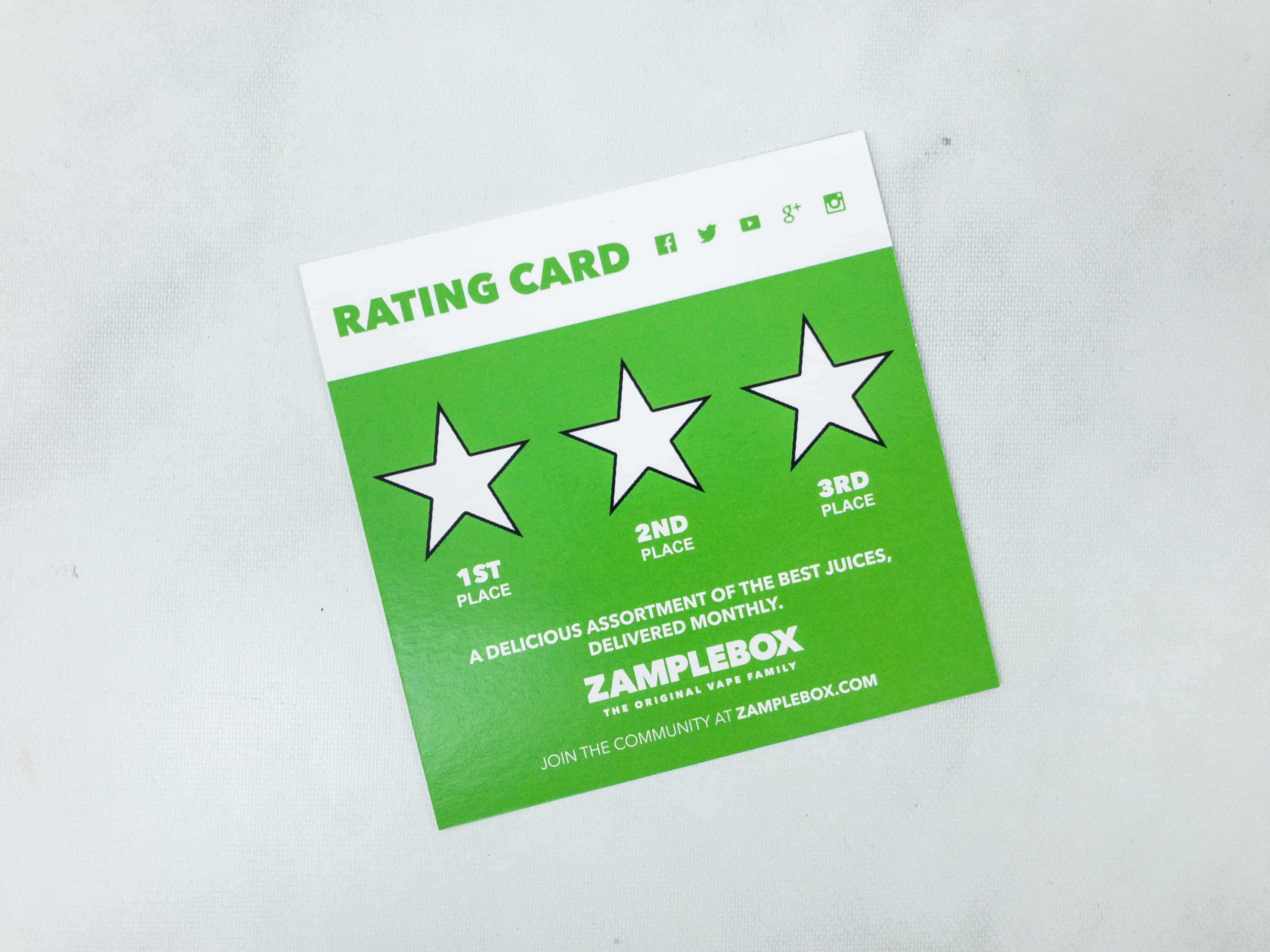 A rating card is included alongside the E-juices. Place your top 3 favorite juices, send it to Zample box, and have a chance to be featured!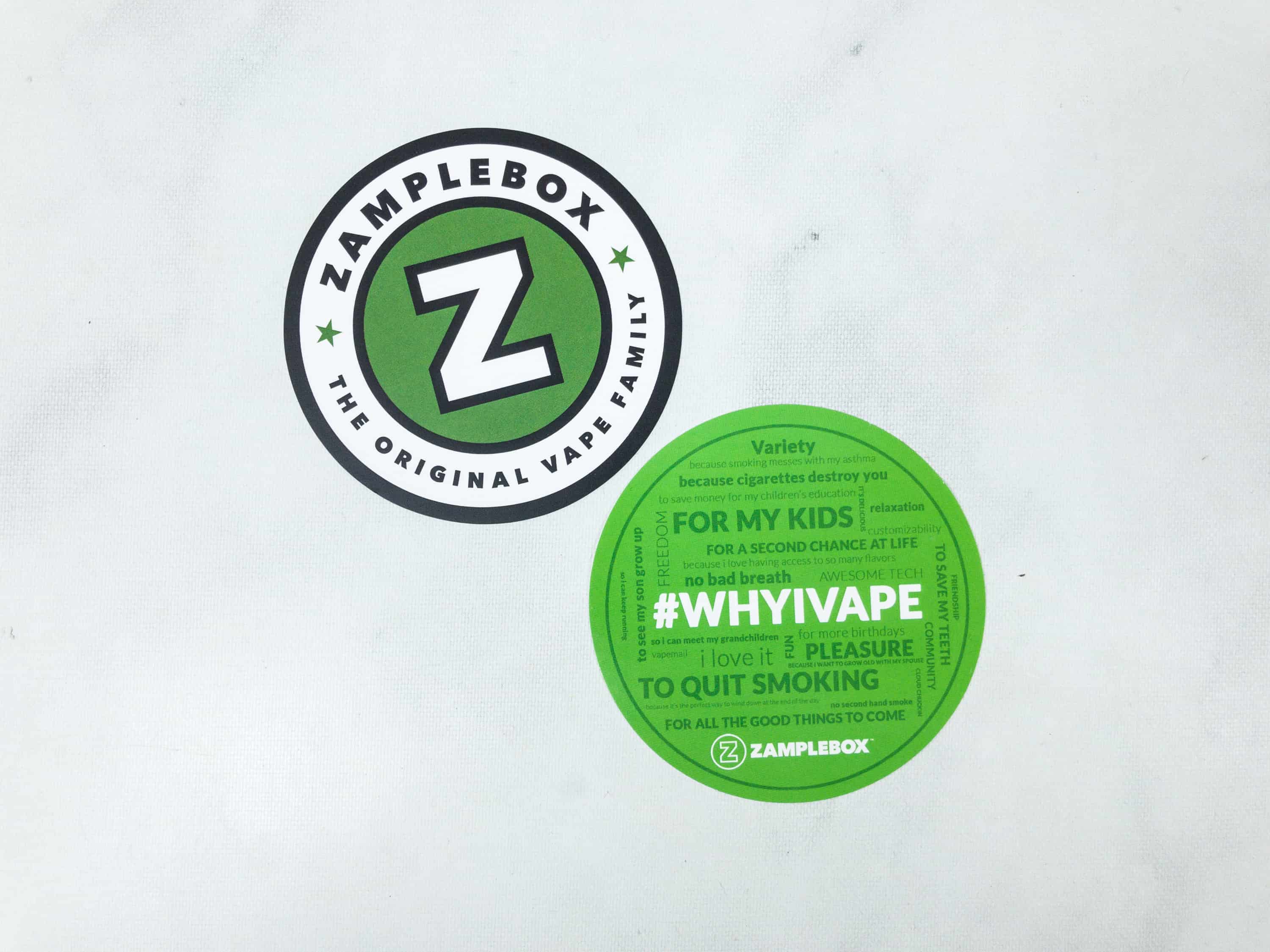 Be equipped and switch your vape mode on!
Another card with the logo of Zample Box is included…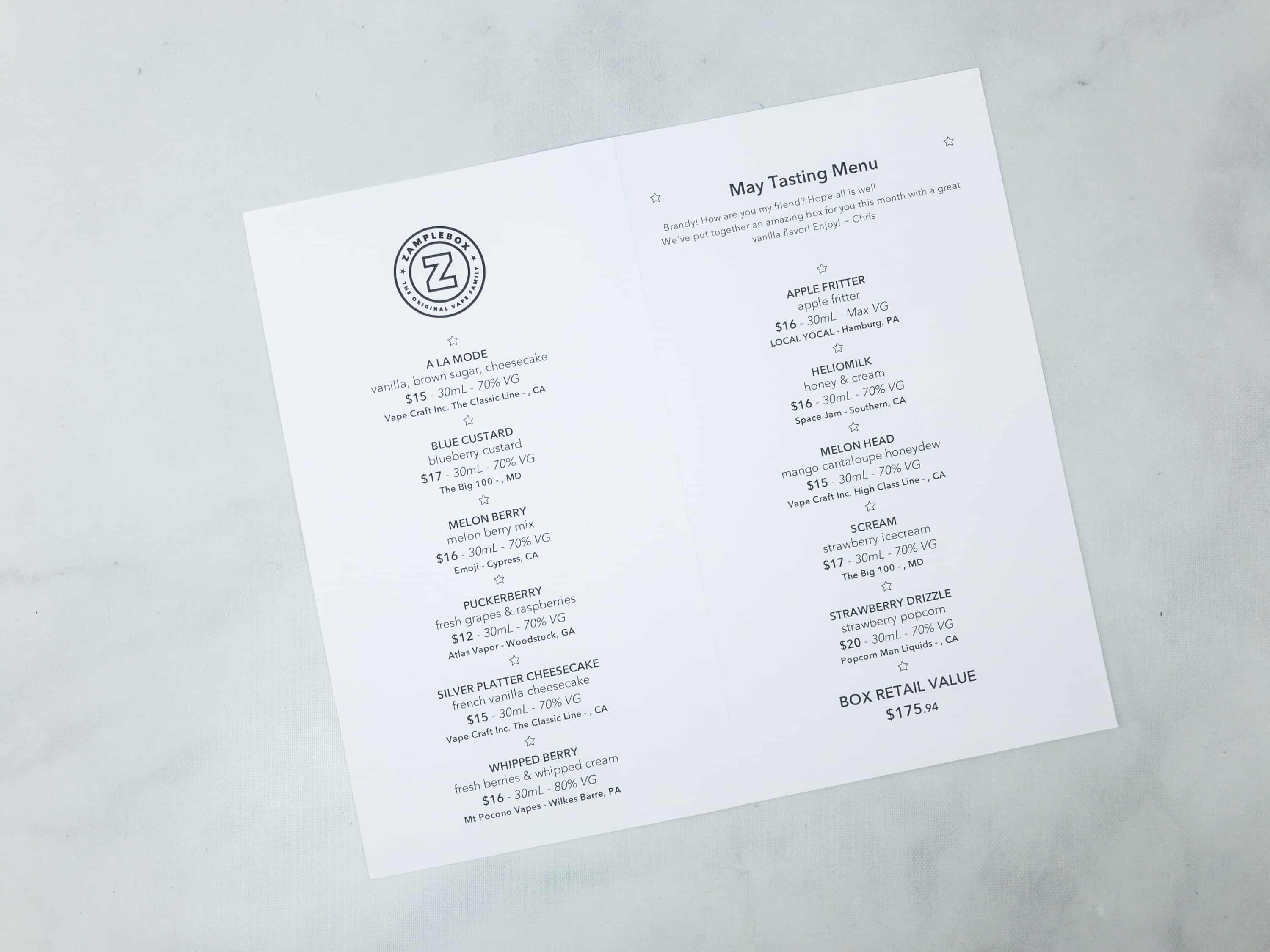 …and it contains a list of juices in your box for the month of May.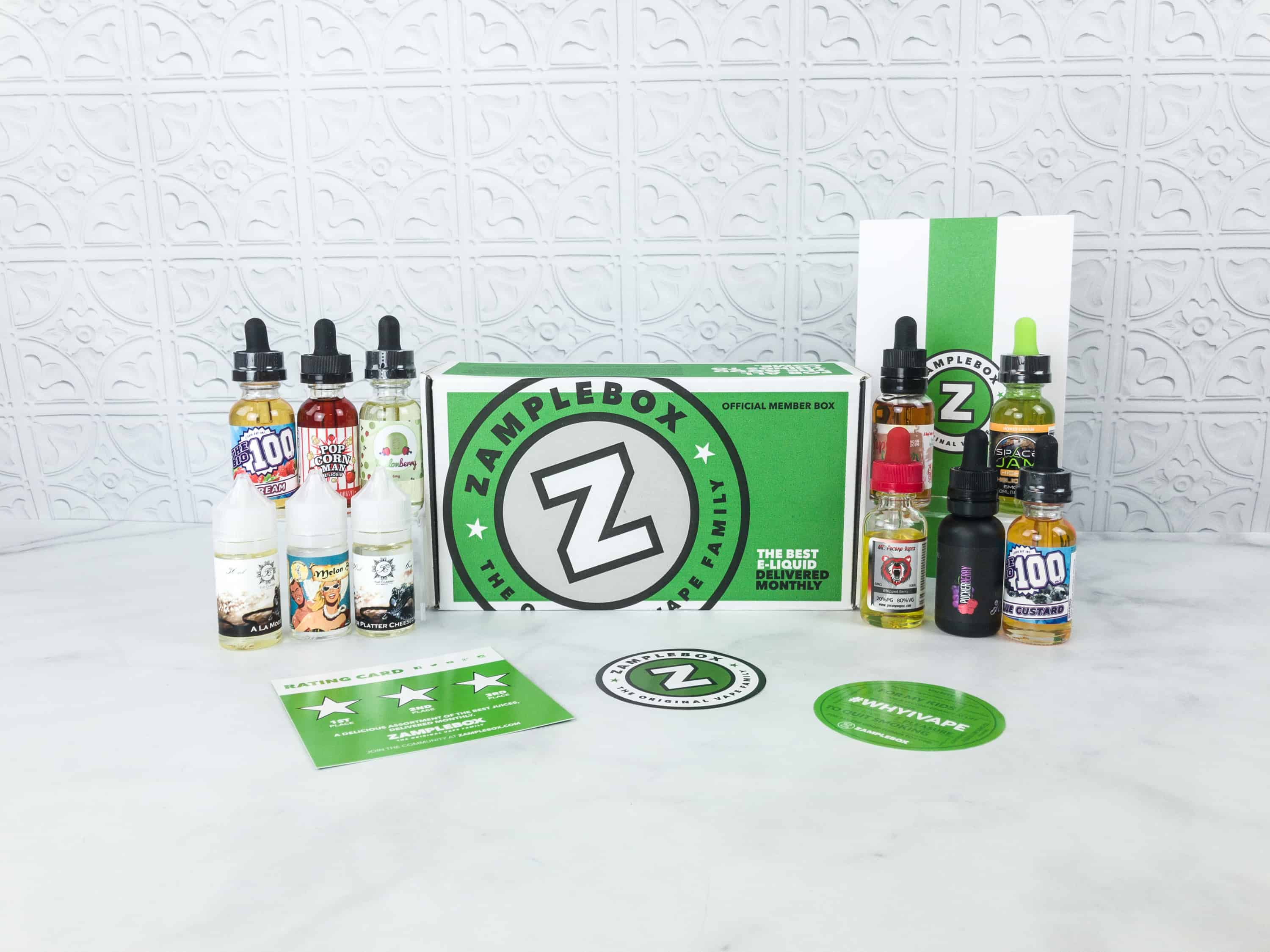 Everything in the box!
A La Mode by The Classic Line Favorites ($15) Flavor: cheesecake, brown sugar, vanilla, milk, custard
This e-juice comes with a sweet, warm taste of vanilla custard on the inhale and a hint of brown sugar on the exhale.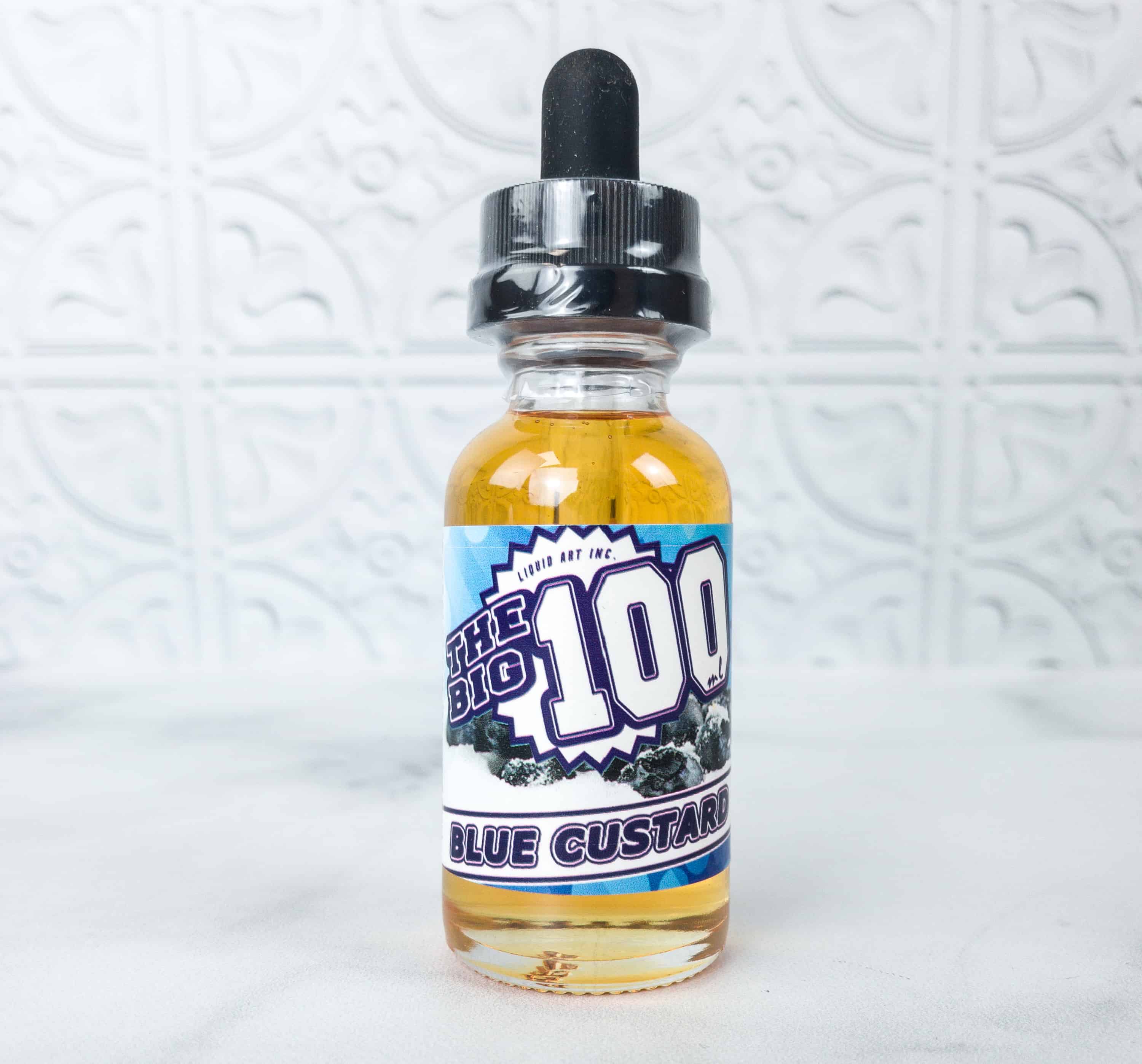 The Big 100 Blue Custard ($17) Flavors: blueberry, custard
The blueberry flavor is dominant in this vape juice. It has minimal to zero throat hit but with high vapor production.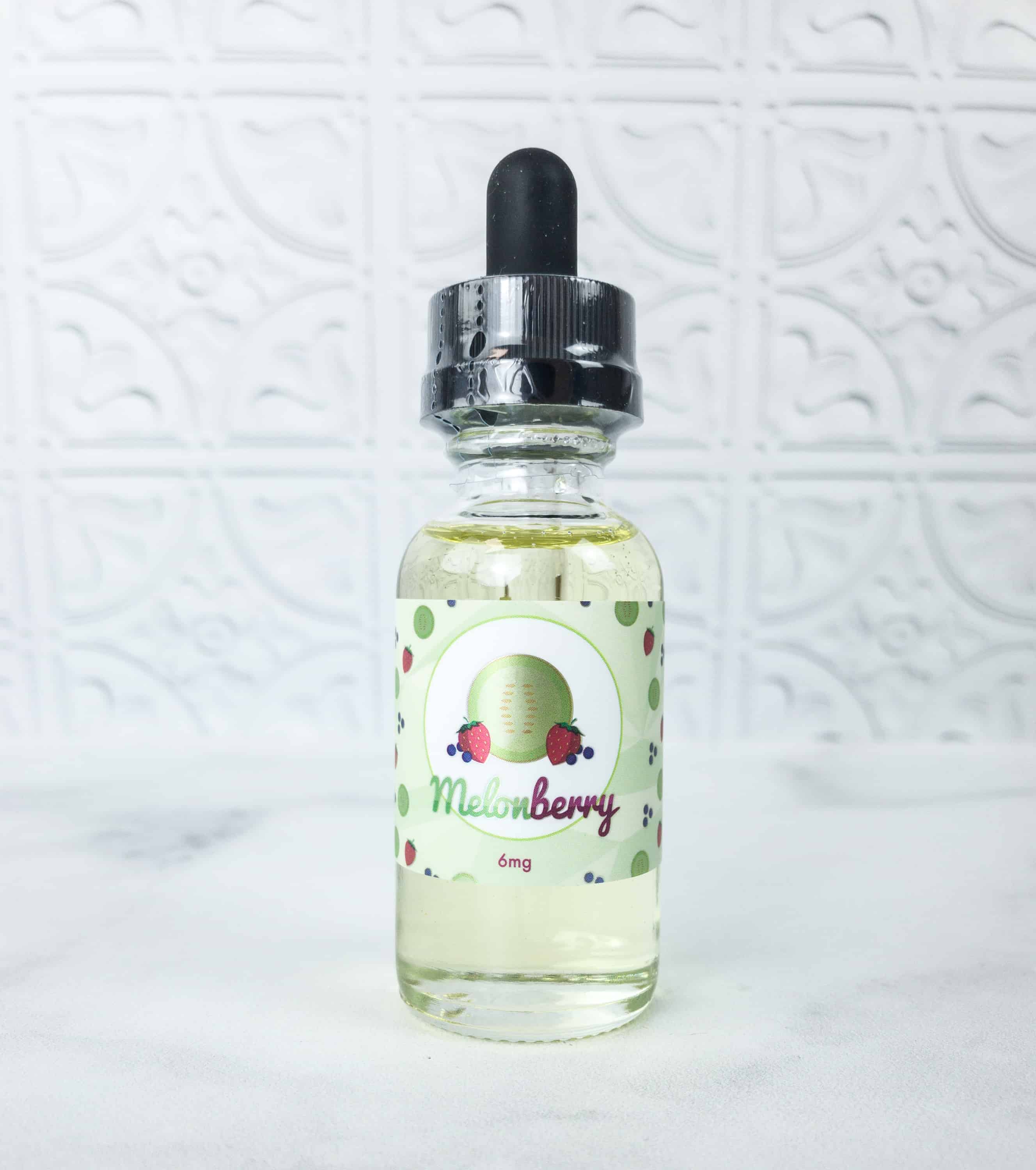 Emoji Melon Berry ($16) Flavor: berry, melon, honeydew, tart, strawberry
It's a fruity blend of strawberries, honeydew, and melon, which simply tastes like a tropical drink. This is ideal for those who are looking for a refreshing and satisfying fruity vape.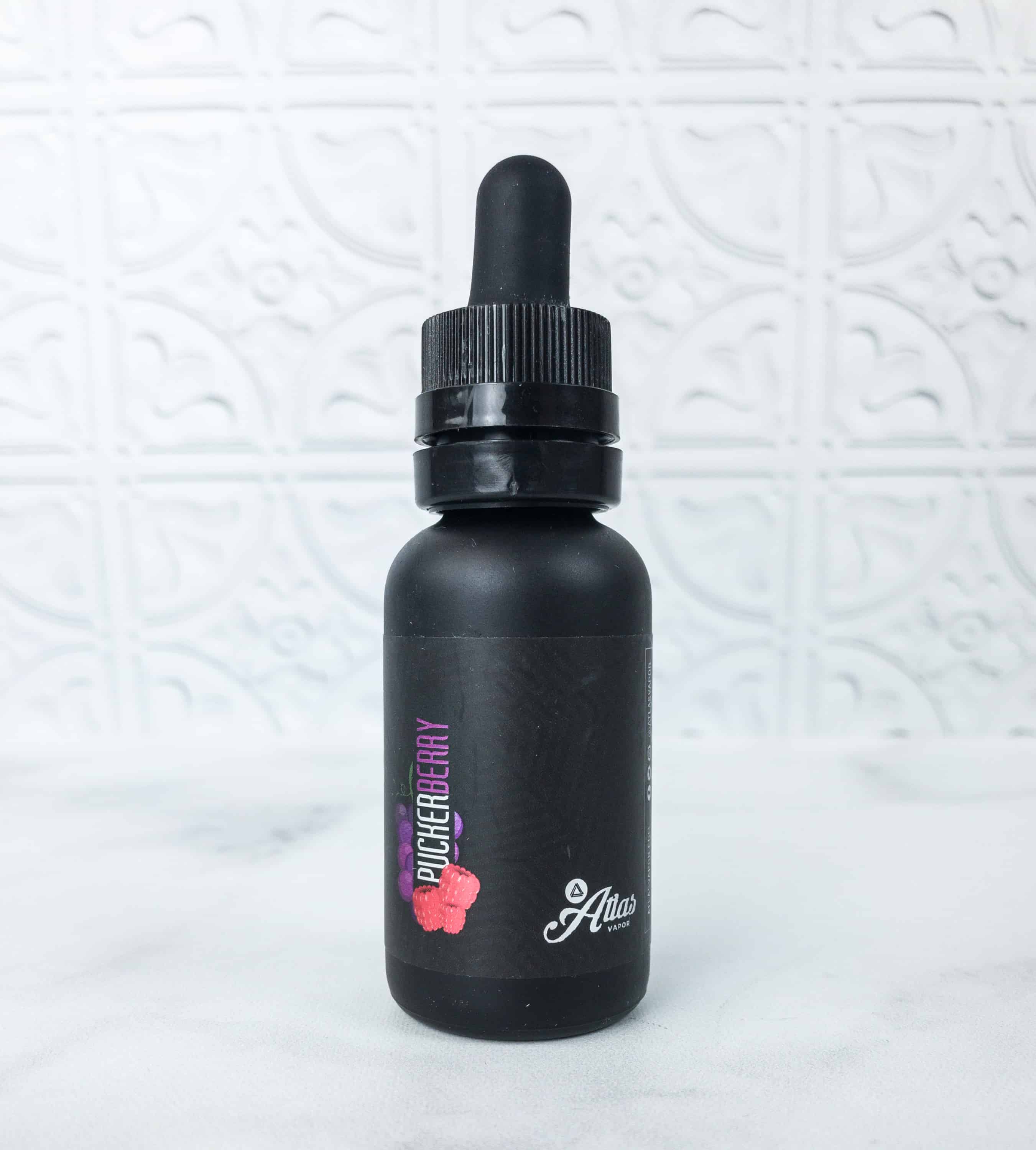 Atlas Vapor Puckerberry ($12) Flavors: grape, berry, raspberry, strawberry
Awarded as the best fruit vape of 2016, this e-juice features fresh grapes blended with succulent strawberries. It provides a very smooth throat sensation!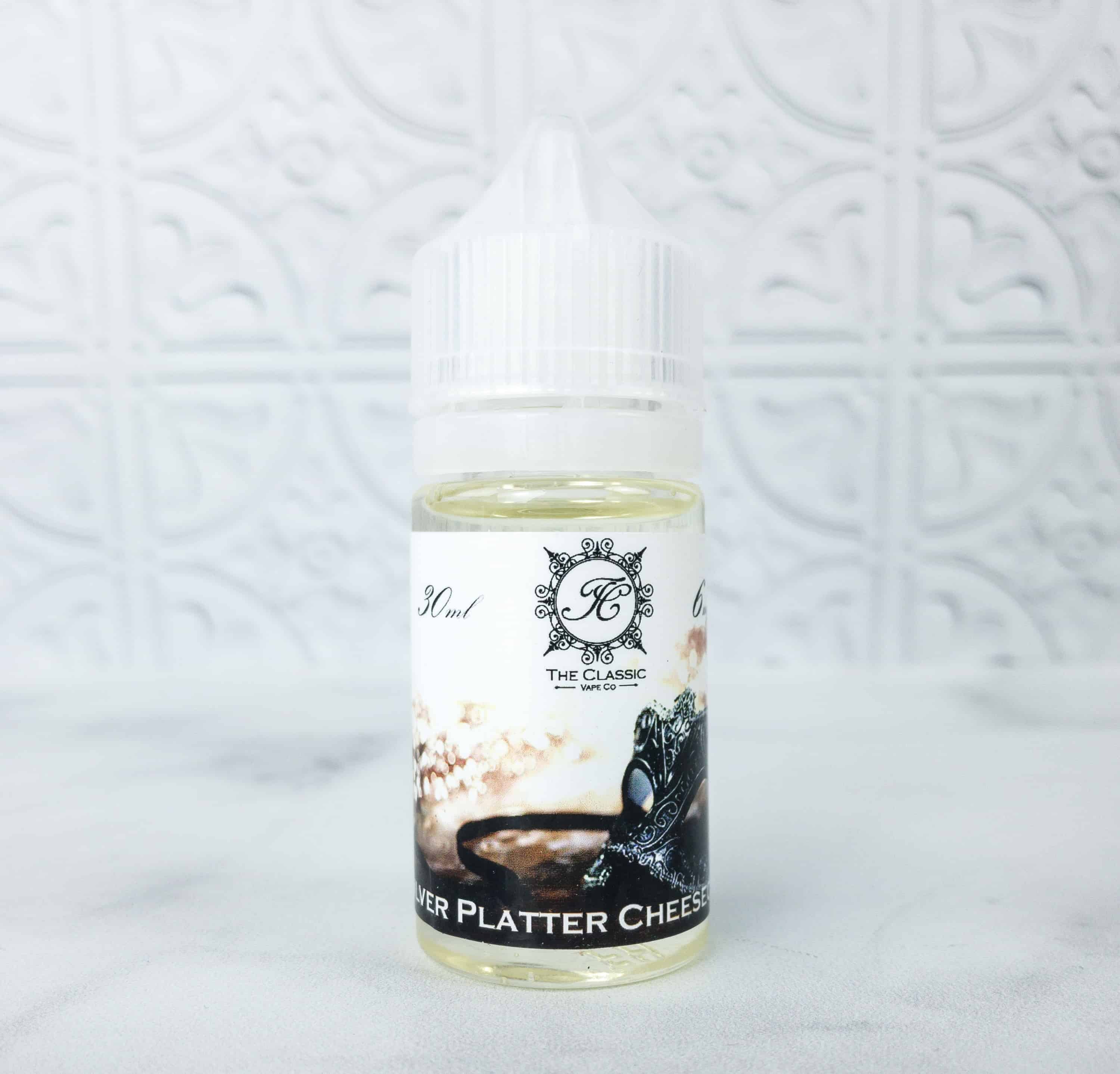 Silver Platter Cheesecake by The Classic Line ($15) Flavors: cheesecake, vanilla, french vanilla
It's a satisfying dessert vape with a kick of vanilla. It has a little to medium throat hit but nonetheless a great vaping experience!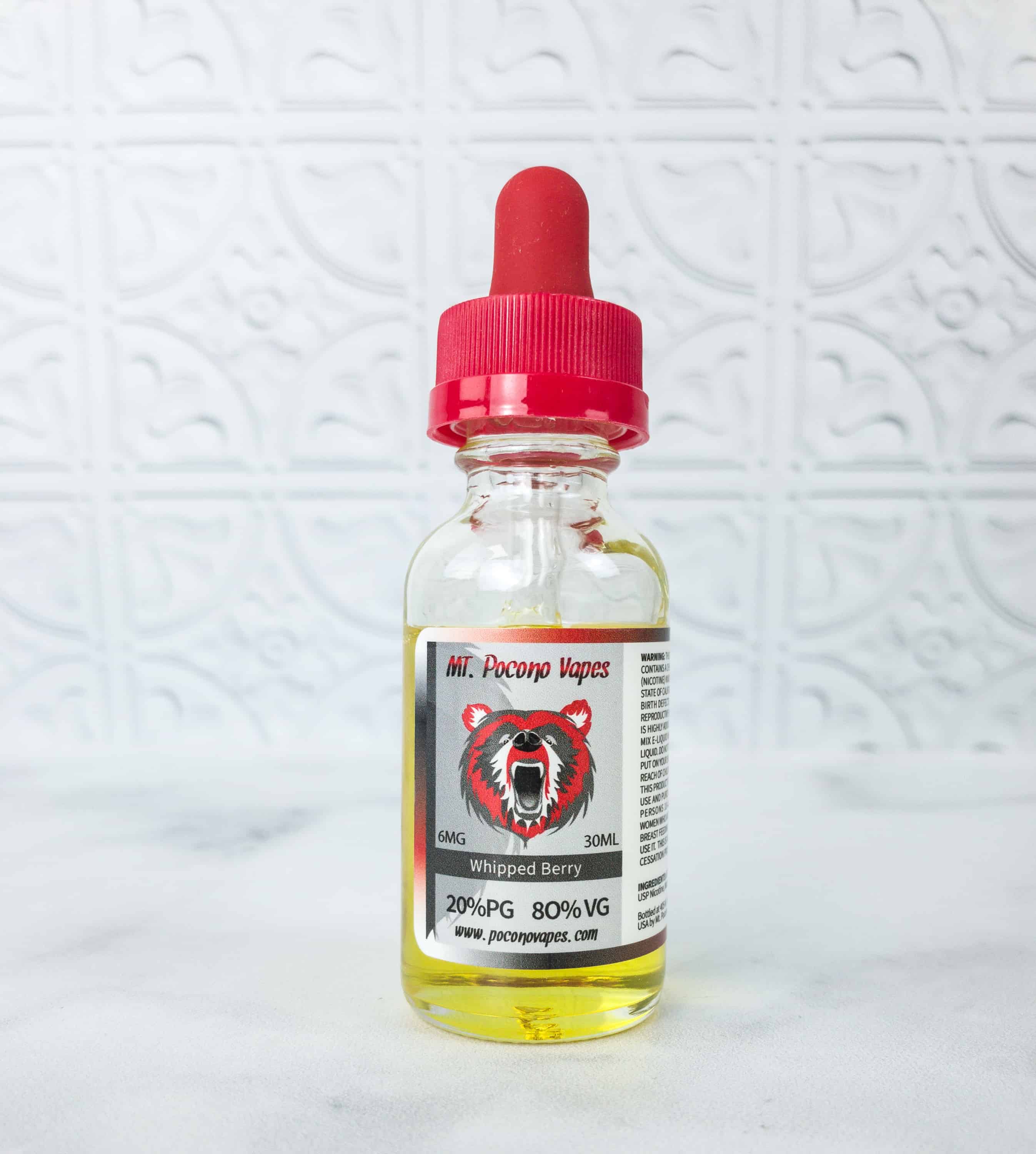 Whipped Berry by Mt. Pocono Vapes ($16) Flavors: fruit, berry, cream
A nice mix of fruity and creamy flavors, this e-juice has little to no hit on the throat. It also provides a good cloud production.
Apple Fritter by Local Yocal ($16) Flavors: apple pie, toffee, cake
This e-juice tastes like apple, with a hint of mint at the end. It has a low burning sensation and high cloud production.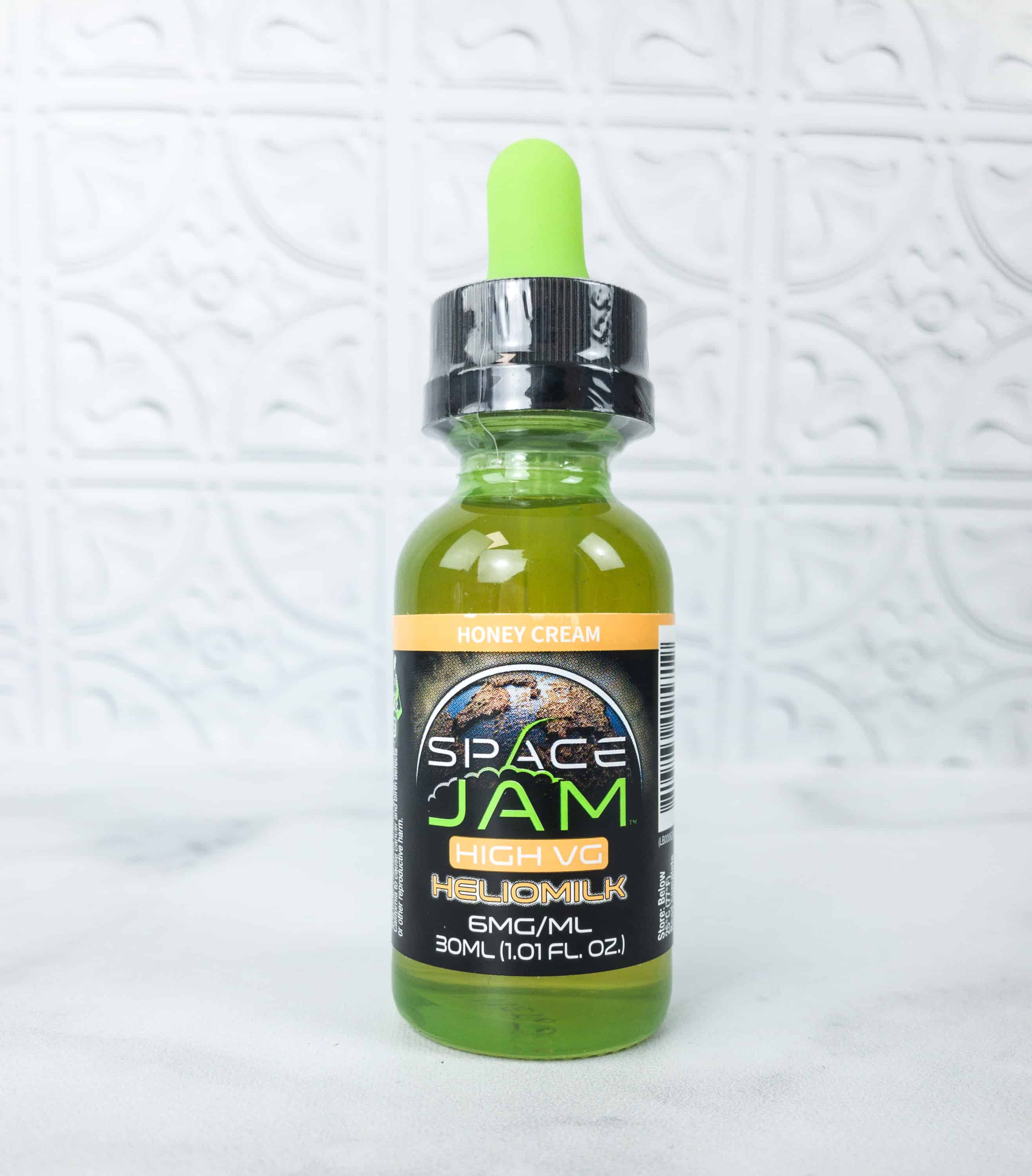 Helio Milk by Space Jam ($16) Flavor: honey, dessert, cream
The sweet honey syrup is what makes this e-juice standout. The subtle notes of cream and milk makes it even more interesting.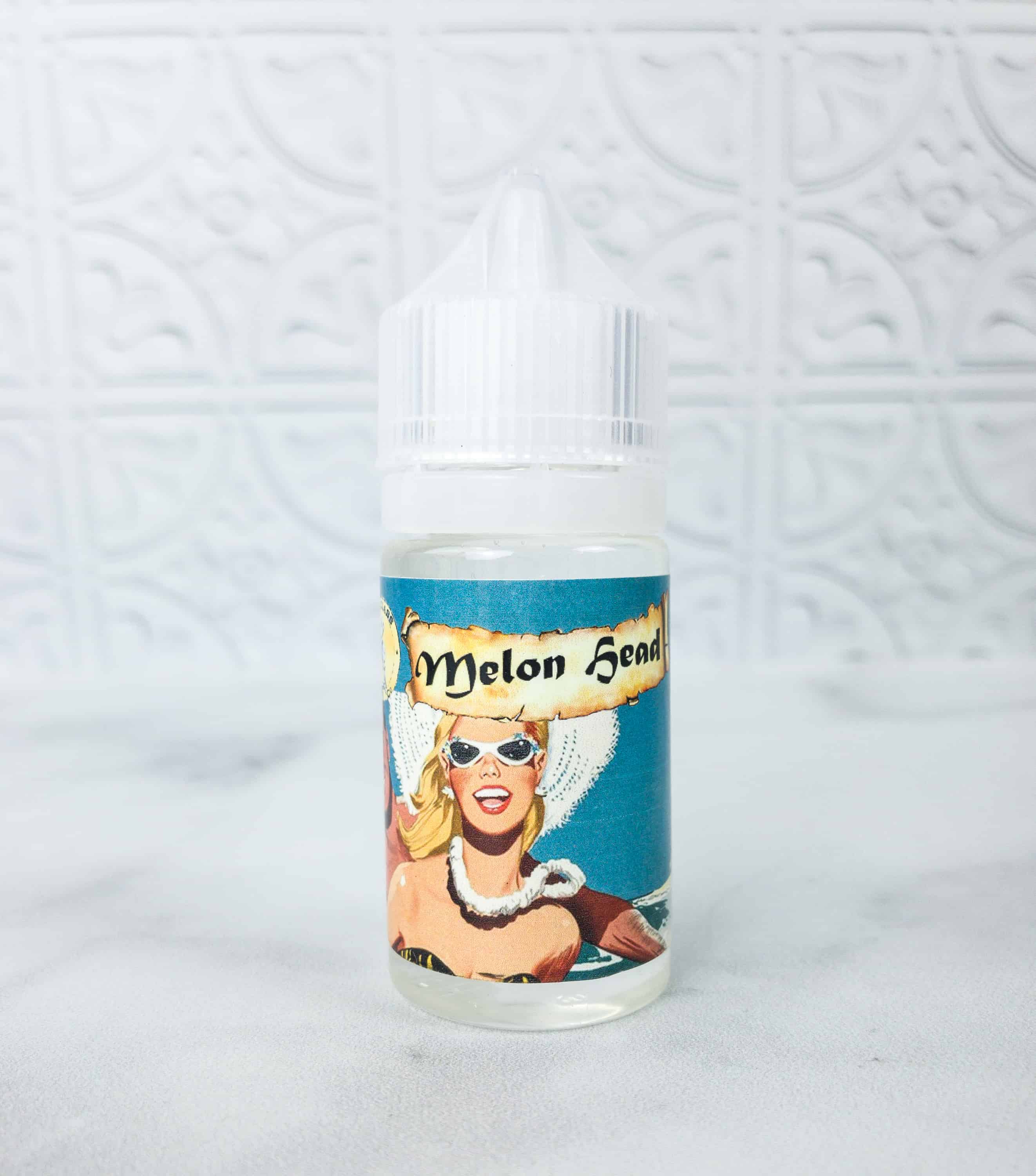 Melon Head by Vape Craft Inc. ($15) Flavors: melon, mango, honeydew, vanilla, cantaloupe, orange
The sweetness of mango mixed with orange cantaloupe and honeydew melon topped with creamy vanilla is just fantastic. It has little to none hit on the throat with a supreme high cloud production.
The Big 100 Scream ($17) Flavors: ice cream, strawberries
To make it simpler, it's like you are eating strawberry flavored ice cream while vaping. It's so light to inhale and very smooth to the throat.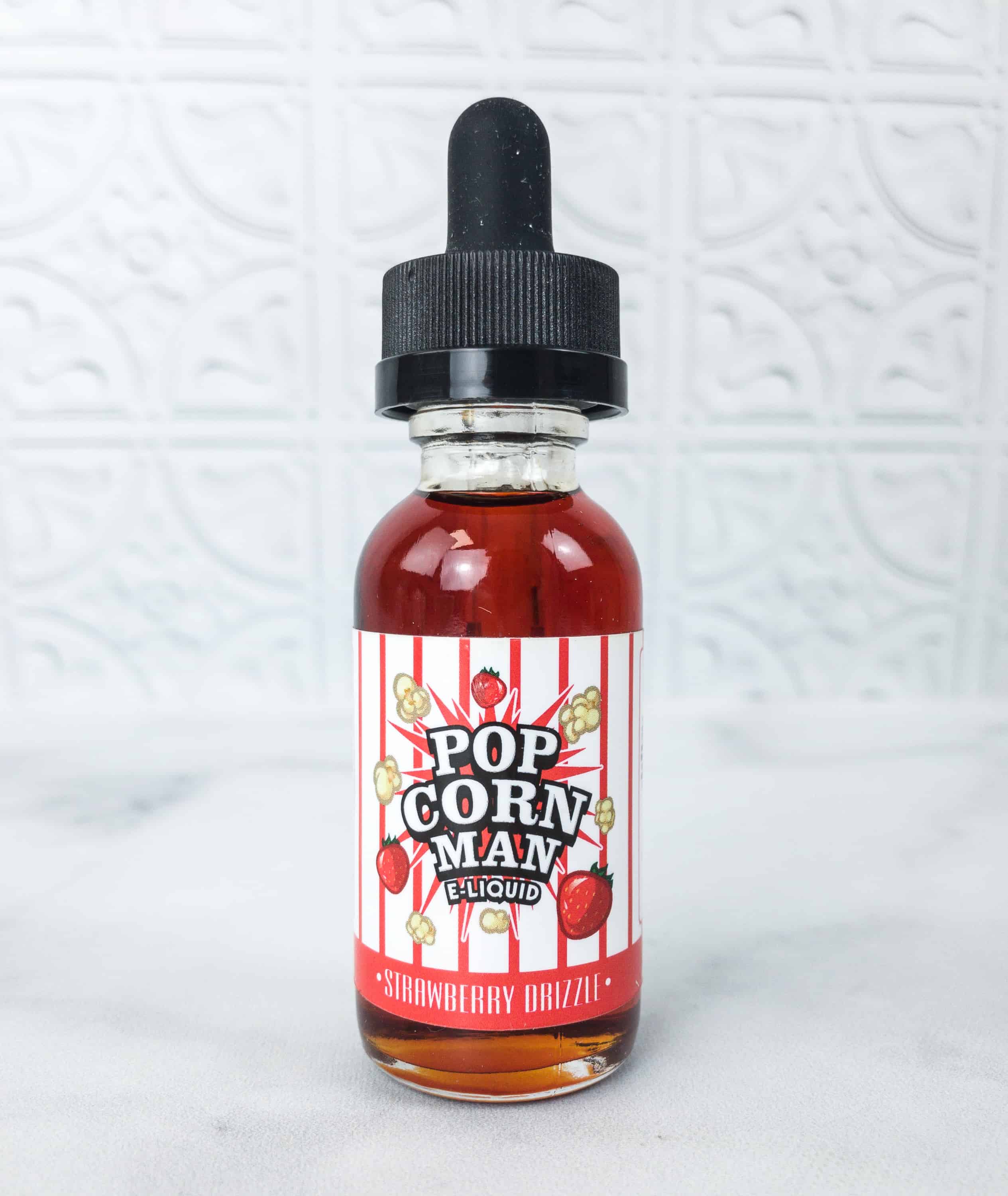 Popcorn Man Liquids Strawberry Drizzle ($20) Flavors: strawberry, popcorn
This e-juice is less creamy but is tastier and produces a thicker cloud.
Zamplebox is a great subscription that allows vapers to try and stock up on new e-juice flavors. There's always a good variety of e-juices in this subscription because they use different suppliers. Also, what you receive is also curated depending on your own taste preferences, so you're less likely to receive a flavor you won't like. It is also a lot cheaper compared to buying e-juices separately from different sellers!
Are you getting this month's Zamplebox?